! >
Broadway To Vegas
  
 SHOW REVIEWS CELEBRITY INTERVIEWS GOSSIP NEWS

| | |
| --- | --- |
| | |
HOT AUGUST NIGHTS MEAN CARS, MUSIC AND CHICKS - - CAPPIES NATIONAL THEATER - - BULL FRIES - - PAINT YOUR WAGON WORLD PREMIERE AT GEFFEN PLAYHOUSE - - RAVINIA NIGHT OF THE CENTURY - -CHAMBER MUSIC FESTIVAL - - THE OVERCOAT IN AMERICAN PREMIERE AT BUSHNELL - - LINDA RONSTADT BLOW UP LEAVES QUESTIONS - - DONATE . . . Scroll Down


LINDA RONSTADT/ALADDIN HOTEL DUST-UP: MORE QUESTIONS THAN ANSWERS
Linda Ronstadt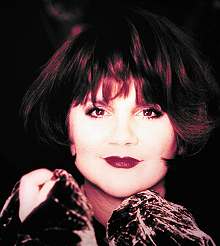 Linda Ronstadt being 86ed from the Aladdin Hotel in Las Vegas last week, following her remarks in support of Michael Moore's film Fahrenheit 9/11, leaves more questions than answers.

On July 22 Ronstadt performed at the Wente Vineyards in Livermore, CA. where the Go's Go's will perform on July 27. Ronstadt joked she should sing Viva Las Vegas before dedicating her song Desperado to Moore and his film. At that point 100 of the approximately 1400 patrons walked out.

The audience's seventh inning stretch routine smacks of orchestration.

The performer, who has appeared on Broadway, has been politically vocal for decades. The Aladdin Hotel was not the first stop for this tour. At all venues she has given the same political speech - in which she has stated was intended to polarize a crowd. This has been widely reported in the press, including a major story in The San Diego Union containing many inflammatory quotes from her, which was published July 15, 2004 - two days prior to her July 17 engagement at the Aladdin.

In that article a caption under a Ronstadt photo says: Linda Ronstadt says audience reaction to her nightly, on-stage tribute to filmmaker Michael Moore is "very interesting and very intense."

In the article written by George Varga the performer is quoted as saying: "My career has befuddled other people, and it's befuddled me," admitted Ronstadt, 58, who finds her fans are polarized by her nightly on-stage salute to "Fahrenheit 9/11" filmmaker Michael Moore. "I've been dedicating a song to him – I think he's a great patriot – and it splits the audience down the middle, and they duke it out," she said. "

Why didn't Aladdin Hotel officials know what she was going to do on stage?

Were the people in the Aladdin audience "who duke it out" Ronstadt show plants who incited some legitimate customers? Just a question, not an accusation.

And, if the Aladdin Hotel didn't cotton to that - why did they book her?

Or, if they had a written contract that specified she wouldn't get political, all they had to do was drop the curtain - they wouldn't have been required to let her finish the song or diatribe.

If there had been a "near riot" involving - as first reports exaggerated - one fourth of 4,500 - that would be about 1,125 people - drunks throwing drinks and vandalizing posters, which are professionally mounted or behind glass/plastic - why weren't people arrested or additional police called to the scene?

People who have already begun to riot and commit acts of vandalism are not suddenly subdued with a rumor that the artist has left the building. Causing property damage and coughing up an excuse that a performer's act on stage made you mad generally isn't considered a good defense.

Many in the audience weren't aware of any problems and enjoyed the show.

One report stated that throwing a drink at a poster involved one person who had been drinking prior to entering the showroom.

If Ronstadt were a man - would that man have been escorted off of the property?

Tony award winner Jackie Mason, who opened the Aladdin Hotel April 1, 1966, with a black tie affair, has created several fire storms in Las Vegas over remarks he made on stage - the first about thirty-five years ago and the last one a few years ago at the Sahara Hotel. He's repeatedly been booked back.

Is it permissible for a comedian to be political, but not a singer? If the singer had been Barbra Streisand, would the Aladdin executives have escorted her to the parking lot?

Ronstadt was backed by the Baltimore Symphony Orchestra, which was bold faced in all hype. Why then are there reports that some customers were surprised to see a symphony on stage that opened with Rhapsody in Blue.

Were those in the Ronstadt audience more upset because they came to here a publicized roster of her hits, which she failed to deliver - or because she dedicated a song to Michael Moore?

Did the president of the hotel react or over-react because;

1) He is British with no long standing familiarity regarding Las Vegas entertainment.
2) Has his own agenda regarding free speech and entertainment constraints.
3) The hotel is changing ownership. That new group headed by Planet Hollywood International Inc. Chairman and Chief Executive Robert Earl intends to purchase the Aladdin and turn it into a Planet Hollywood. Gaming regulators will consider that licensing application in August.



Popular 50's British singer Robert Earl, father of the hotel executive who will welcome back Ronstadt.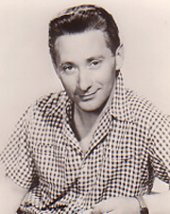 Earl, who lives in Orlando, Fla., was raised in a musical household.

British, he is named after his father, Robert Earl, an extremely popular 1950's British singer.

In fact, the senior Earl was such a top selling singer that, in 1958, his record company had Earl go head to head with Perry Como, in their renditions of I May Never Pass This Way Again. The sales of these two records canceled each other out. If either had been the first to release, the disc would have hit number one. With both coming out at the same time the competitive sales resulted in each only making the Top 20.

The entertainment savvy CEO issued a statement on Wednesday, which indicated he would welcome both Ronstadt and Moore to the new property. In part, his statement read;

"We would like to offer the use of the Theatre of Performing Arts to Linda Ronstadt for a second concert and further to take Michael Moore up on his offer to join her on stage to introduce her and sing a song."

"We respect artists' creativity and support their rights to express themselves," said Earl. "We were very sorry to hear about the unfortunate circumstances of this past Saturday night and want to make it clear that Planet Hollywood has never, in our 13 year history, restricted any artists' right to free speech and we will continue with that policy once we take ownership."


HOT AUGUST NIGHTS


It's hot cars, boppin' music, cool chicks, and groovy guys.

Be-bop with your baby, cruise some downtown streets, pull into the world's largest drive-in or swap car parts, all while you groove to the tunes of some of the best entertainers the 50's and 60's had to offer.

You can do it all again - or for the first time at the 18th celebration of Hot August Nights from July 31 - August 8 in Reno, Nevada.

Want some cruising? If you're lucky enough to own a great car from that era, you can join in by parading it in front of thousands of appreciative car fans along the streets of Reno and Sparks.

Want to hear some great tunes? From retro groups to the original groups, you'll find free live performances of some of your favorite music, night and day, on stages all around the area.

Dancing? For those dancing fools, there is a sock hop and a formal prom, and you can always bop away at one of the concerts – no one's going to stop you.

Hot August Nights Prom featuring Sha-boom takes place Saturday, August 7, at John Ascuaga's Nugget in Sparks.

Mary Wilson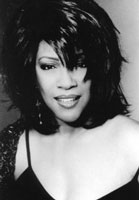 Mary Wilson of the Supremes toplines Tuesday, August 3rd at the Hamburger Haven venue at the Reno Hilton. Once they hooked up with the songwriting team of Holland-Dozier-Holland, the Supremes became America's most prolific hitmakers and helped establish the distinct Motown sound. With twelve #1 hits, including Where Did Our Love Go, Baby Love, Come See About Me, Stop In The Name of Love, My World is Empty Without You, and nearly forty albums, the Supremes were without a doubt one of the most influential, memorable, and successful icons of the turbulent 1960's.

Want to see who has the hottest car? Or better yet test your car against the rest. It's all legal and timed professionally at the drag races at Cruiser's Café.

Got the itch to fix up or get your own cool car and join Hot August Nights drivers at next years Event? Check out the cars for sale at the Cool Car Showroom or take a buyer's ticket at the Silver Auction. Or head out to the swap meet to find that special part you need to complete your dream baby.

This year 5,000 cars will hit the streets for fun in the sun. Cars from across the nation will make the trek to Reno to relive that magical era that was the 50's and 60's. In recent years, over 27 states have been represented at Hot August Nights with car owners from as far as Alaska to Massachusetts in attendance. Word of Hot August Nights has also gone across the globe as Hot August Nights has had registered car participants from Canada, Great Britain and Australia

The Hot August Nights event also means money. The event predates the city's special events policy, so it is handled through a separate contract that runs through 2004. The contract requires Hot August nights to pay the city of Reno $60,000.00 each year, plus another 4 percent a year to reflect labor cost increases. City expenses for Hot August Nights support are approximately $547,000.00 of which the city was paid approximately $62,000.00 through a contract with the special event, and receives another $410,000.00 in tax receipts based on City Finance Department estimates. The net "out-of-pocket" expense to the city is about $75,000.00. However, according to a staff report, "The overall economic impact of $80-$132 million indirectly benefits the City and ore than makes up for the net out-of-pocket."


NOT NICE!!!


Some bozo broke into a West Hollywood storage unit belonging to Carol Channing and swiped her Tony Awards, an Emmy and a Golden Globe.

Also in the booty bag - $50,000 worth of costumes and gowns, many by designer Bob Mackie.

The pilfered Tony Awards are; the one she received for her famed Broadway performance in Hello Dolly! and her Tony Award for lifetime achievement. The thief also absconded with an Emmy she won for her comedy hour with George Burns and a Golden Globe for her performance in Thoroughly Modern Millie.

The items had been in storage for about five years awaiting proper cataloguing and decisions on bequests.



Broadway To Vegas is supported through advertising and donations. Priority consideration is given to interview suggestions, news, press releases, etc from paid supporters. However, no paid supporters control, alter, edit, or in any way manipulate the content of this site. Your donation is appreciated. We accept PAYPAL. Thank you for your interest.



CAPPIES NATIONAL THEATER billed as Tony awards for high school theater.

Cappies National Theater is a showcase of some of the finest teenage theater talent in America. The company of these shows consists of 50 award-winning high school-age performers and technical crew from across the U.S.

The Cappies program, begun in 1999 in the National Capital Area, now has programs in ten cities, with more planned for next year. Through the Cappies, high school theater students attend and review each others' shows, and at the end of the year, these student critics vote for the Cappie awards, which are like Tony awards for high school theater.

Cappies National Theater will present three shows at the Theater Lab, featuring Cappie-winning performers from across the U.S. All shows are being previewed at Madison High School, in Vienna, Virginia, on the Sunday afternoons prior to each Monday evening Kennedy Center presentation. Jul 26 - Aug 9, at The Kennedy Center in Washington, D.C.


SWEET CHARITY


RAVINIA NIGHT OF THE CENTURY GALA with conductor Christoph Eschenbach leading the Chicago Symphony Orchestra in the July 31 benefit.

Special guests will include sopranos Renee Fleming and Heidi Grant Murphy, pianist Lang Lang, mezzo-soprano Susan Graham, violinist Nadja Salerno-Sonnenberg, the G-Strings - musicians from NDR Symphony Orchestra Hamburg - and singers from Ravinia's own Steans Institute for Young Artists. Legendary Chicago journalist and author Studs Terkel and Ravinia President and CEO Welz Kauffman will serve as masters of ceremony.

All the artists on the bill have enjoyed fruitful relationships with Eschenbach, who is marking his 10th anniversary of being named music director.

Ravinia was created in 1904 as a means to attract riders to the fledgling Chicago and Milwaukee Electric Railroad, making it the oldest music festival in North America. Paying homage to the railway that created the park, Kauffman initiated a series of annual "train commissions" in 2002. The centennial-season commission in that series, by acclaimed composer Jennifer Higdon, will have its world premiere at this Gala concert. The program will also include Richard Strauss's Rosenkavalier Trio, Vaughan Williams's Serenade to Music, Chopin's Piano Concerto No. 1 and Ravel's Bolero.

Ravinia's annual Gala Benefit Evening is the only performance fund-raiser that directly benefits the not-for-profit music festival. The proceeds also support the Festival's community outreach and education initiatives.

The 2004 Gala Benefit Evening is being overseen by the Women's Board committee headed by Gala Chair Patty McGrath and Co-chair Audrey C. Rubinstein. Annette Dezelan is the Women's Board Chair. Mrs. Paul C. Gignilliat and Mrs. Donald S. Perkins are Gala Benefactor co-chairs.

Tickets for the black-tie Women's Board Gala dinner, including priority seating for the concert, are available at $600 each for individual benefactors. Tables will be sold at tiered prices ranging from $6,000 to $25,000. Tickets to the concert only are priced at $60 and $40 for Pavilion seating and $10 for lawn seating.

ACTORS' FUND BENEFIT SHOW on Sunday, August 1 in NYC, the company of Fiddler on the Roof, starring Alfred Molina, will be giving a Special Benefit Performance for The Actors' Fund.


OTHER PEOPLE'S MONEY


ACTOR DENNIS LEARY presented $500,000 state-of-the art, mobile command center to NYC Fire Commissioner Nicholas Scoppetta last Monday. The FDNY said it will be used for the first time at the Republican National Convention. Leary is the founder of the Leary Firefighters Foundation, which provides resources for fire departments.

PETE ESCOVEDO'S LATIN JAZZ CLUB is staging its grand opening in San Jose. The 69-year old percussionist hopes the new venue which he hopes will perk up a bleak live music scene. Escovedo, who is renting the space, has invested more than $200,000 of his own money to refurnish the club. Burgundy carpeting has been put on the walls to dampen the sound, a platform in the club's middle was erected for seats affording a great view of the band, and a new bar was built.

It will be the only downtown club delivering a steady diet of live jazz and salsa. The club will be managed by his daughter Zina, 36, and his business partner, Victor Pamiroyan.

His daughter Sheila E. opened the club with shows Friday, Saturday and tonight, accompanied by her father. Escovedo headlines the last weekend of August. The weekly lineup will include national headliners on weekends, old-school R&B on Thursdays, and salsa bands and lessons on Wednesdays.

Escovedo stated he intends for a percentage of the cover charges to be earmarked towards a foundation that teaches music to underprivileged children.


11th ANNUAL OTTAWA INTERNATIONAL CHAMBER MUSIC FESTIVAL SOUNDS OFF
Emma Kirkby. Photo By; Alex von Koettlitz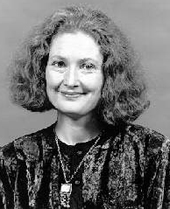 The largest chamber music festival in the world, The 11th Ottawa International Chamber Music Festival, opened last night and will present 110 concerts before the curtain closes on August 7.

Over 250 of the top chamber musicians from Canada and the international scene will perform in acoustically perfect heritage churches.

The legendary Beaux Arts Trio, celebrating their 50th anniversary, opened the event.

Other concerts include: the Tokyo String Quartet with Canada's Martin Beaver as first violinist; one of the world's most renowned early music sopranos Emma Kirkby with the Theatre of Early Music; countertenor Daniel Taylor in a concert featuring Bach Cantatas; Violinist James Ehnes; one of the world's great brass ensembles Empire Brass; pianist and JUNO winner Marc-André Hamelin; the Leipzig String Quartet performing the complete cycle of Brahms string quartets.

Other highlights include the St. Lawrence String Quartet, Vienna Piano Trio, acclaimed violinist and specialist in baroque music Monica Huggett, and violist Steven Dann.

The Festival will close on August 7 featuring Canada's JUNO award-winning Gryphon Trio, soprano Donna Brown and mezzo-soprano Julie Nesrallah.


SPREADING THE WORD


TONYA LEWIS AND CRYSTAL McCRARY ANTHONY The wife of Spike Lee and co-author of the hit children's book Please Baby Please joins co-author Crystal McCrary Anthony to discuss and sign their new anthology, Gotham Diaries. July 26 at Karibu Books in Bowie, MD.



THE OVERCOAT

The Canadian company's presentation of The Overcoat, which was recently performed at the Adelaide Festival. Picture: Bryan Charlton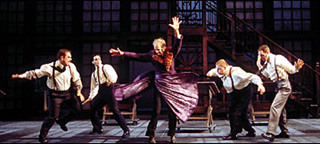 by Canada's Morris Panych and Wendy Gorling, will make its American premiere January 14-30, 2005 in The Bushnell Center for the Performing Arts' Belding Theater in Hartford, CN. This will be the seventh show of their 2004-2005 Broadway Series.

The Overcoat, based on Nikolai Gogol's short stories, The Overcoat and Diary of a Madman, and set to the music of Dmitri Shostakovich, The Overcoat is a brilliant and comedic piece that seamlessly integrates physical theater with sweeping music to tell a richly detailed story of the transformation of a common man's ordinary life when he acquires a beautiful new overcoat.

Evoking the silent films of masters Chaplin, Keaton and Fritz, The Overcoat lampoons affected society while remaining an emotionally compelling and comedic account of the Everyman. Set amidst grandeur and poverty, 22 actors, in a movement-based piece, conjure the recognizable tale of how the need to be popular can inspire lust, envy and exquisite madness.

The Bushnell's involvement with this project, as a co-producer with Toronto's Canadian Stage Company and Glynis Henderson Productions in London, is a strategy to provide a broader range of very high quality programming for its audiences, and to play a larger role in the creation and development of exciting, new artistic works.

"This endeavor is critically important for The Bushnell and, most importantly, our customers," said Bushnell Executive Director David Fay in a press release. "It helps us ensure the availability of the highest quality touring productions, not only for Hartford but for other performing arts centers across the country. It gives us much more flexibility in choosing wonderful new productions for our audiences."

The Overcoat was first created and performed at the Vancouver Playhouse in Vancouver, British Columbia, Canada in October 1997. It returned to Vancouver again in 2000 and then toured throughout Canada. The production was also filmed for television. After it aired on Canadian National Television in 2002, it was nominated for nine Gemini Awards (the Canadian Emmys). It continues an international touring schedule through 2004.

PAINT YOUR WAGON World Premiere Adaptation by David Rambo will be staged by the Geffen Playhouse as part of their 2004-05 season.

Written by Alan Jay Lerner and Frederick Loewe Directed by Gilbert Cates.

Lerner and Loewe's newly revised Classic. A truly American Play about the California Gold Rush - from the creators of My Fair Lady, Camelot and Gigi. This is a new adaptation of the 1951 classic Broadway musical. Gold was the lure for American adventurers, men and women, to flood the mining camps of the Wild West. They came for the boom and stayed for the bust. And the songs. And the dances. The Geffen Playhouse at the Brentwood Theatre Westwood, CA.

SQUEEZE BOX is a one-woman play written and performed by Ann Randolph and directed by Alan Bailey. Randolph wrote Squeeze Box between fistfights and therapy sessions at a homeless shelter for mentally ill women where she's worked for the past eight years. Randolph began working with the chronic mentally ill while attending college, where she received room and board from a state mental hospital in exchange for writing original comedies with schizophrenics. The play also delves into her love affair with the accordionist of her dreams

Squeeze Box won the L.A. Weekly 2002 Theater Award for Best Solo Performance Staged at the Court Theatre. After seeing the show Anne Bancroft and her husband Mel Brooks, through their Brooksfilms company, optioned it NYC Off-Broadway Production and a motion picture.

Squeeze Box opens Off Broadway on July 29 for a 13-week engagement at the Acorn Theater on Theater Row.

OEDIPUS COMPLEX a world premiere production by Frank Galati. Sophocles meets Sigmund Freud. We all know the story—or think we do—of a young man who unknowingly kills his father and marries his mother. Sophocles' monumental treatment of this theme has been a staple of world theatre for more than two thousand years. Now Frank Galati, Tony Award-winning director and adapter (The Grapes of Wrath), fuses Sophocles' play with the ideas of Sigmund Freud in a bold and provocative re-telling of Greek mythology. Mature themes. Adpated and directed by Frank Galati. July 28 - October 30 in the Angus Bowmer Theatre at Oregon Shakespeare Festival.

THE SCHOOL FOR HUSBANDS by MoliPre as translated by Richard Wilbur. Directed by Doug Hughes.

The saying goes, "If you love someone, set her free. If she doesn't return, she was never yours to love." In The School for Husbands, MoliPre poses the question, "But what if you don't set her free?" – with uproarious results. Every bit as entertaining now as in the France of King Louis XIV, this comedy pits two brothers against each other as their young brides-to-be assert their independence.

July 29 – August 15 at The Ridgefield Playhouse in Conn.

GOOD VIBRATIONS featuring the music of the Beach Boys, with a book by Richard Dresser. Directed by John Carrafa (Urinetown).

Good Vibrations follows the romantic misadventures of a group of small-town teenagers on a life-changing odyssey to the Promised Land: the beaches of Southern California.

American Idol runner-up Justin Guarini headlines. Also featured in the cast will be Titus Burgess, Heath Calvert, Tom Deckman, Elizabeth Fye, Geoffrey Hemingway, David Larsen, Julie Martell, Tyler Maynard, Megan McGinnis, Nina Negri, Julie Reiber (the upcoming Brooklyn), David Resier, Jose Restrepo, Jonathan Richard Sandler, Krysta Rodriguez, Allison Spratt, Emily Toress and Haneefah Wood. Performances July 29 through Aug. 1 in Vassar's Martel Theater, Vassar College Poughkeepsie, NY.

CARMEL SHAKESPEARE FESTIVAL will feature The Loves of Shakespeare's Women conceived, adapted and starring Susannah York, who was inspired by John Gielgud's one-man show, The Ages of Man. This one woman show will be staged at the Carmel Shakespeare Festival July 28 thru August 8, before moving on to the Santa Barbara Shakespeare Festival August 11 & 12 followed by Ann Arbor, Michigan at The Ark August 14, It then opens off-Broadway at the Blue Heron Arts Center on August 18.

INTIMATE APPAREL By Lynn Nottage. Daniel Sullivan directs the cast which includes; Arija Bareikis, Viola Davis, Lynda Gravatt, Russell Hornsby, Corey Stoll and Lauren Velez.

Intimate Apparel takes place at the dawn of the 20th century, when opportunities for African-American women are in short supply. But 35-year-old Esther - played by Tony and Drama Desk Award winner Viola Davis - has a gift for sewing exquisite lingerie. Her creations are worn by Park Avenue socialites and downtown prostitutes alike, and offer her a rare life of independence. Still, she is lonely and risks it all to wed a Caribbean stranger whom she knows only through a romantic exchange of letters. When she realizes that he may not be the same person who wrote those impassioned thoughts, Esther must answer difficult questions about her own identity, about tradition, and about a woman's place in the world.

July 25 to September 12 at the Mark Taper Forum in Los Angeles.

WORLD THROWN TIZZY written by Joe Hortua. Performances July 29-31. Presented by the Cape Cod Theatre Project at Falmouth Academy Hyannis, MA.


| | | |
| --- | --- | --- |
| | | |
WHO'S WHERE


VAN HALEN will perform at the Qwest Center in Omaha, NE July 31.

LARRY GATLIN AND THE GATLIN BROTHERS on stage Saturday, July 31, at Shooting Star Casino in Mahnomen, MN.

REBA McENTIRE entertains at the North Dakota State Fair in Minot, ND today, Sun. July 25. On Friday she is at the Heartland Music Festival in Kelowna, BD and on Saturday the show is at Big Valley Gamboree in Camrose, AB.

AL GREEN performs Friday, July 30 at Viegas Concerts in the Park in Alpine, CA. On Saturday he's on stage at the Greek Theatre in Los Angeles.

PAULA POUNDSTONE making people laugh Thursday, July 29 through Sunday August 1 at The Improv in Addison, Texas.

MARIN MAZZIE AND JASON DANIELEY will be performing their evening of duets, entitled Opposite You, at The Cinegrill in Hollywood's Roosevelt Hotel on July 29-31.

BIG BAD VOODOO DADDY perform Thursday, July 29 at Manhattan Square Park in Rochester, N.Y. On Saturday the joint will be jumping at Big Top Chautauqua in Bayfield, Wisconsin. Next Sunday they can be enjoyed at the Rib America Fest in Minneapolis.

HARRY CONNICK, JR has a busy week. He is on stage tonight, July 26 at the Greek Theatre in Berkeley, CA. On Tuesday he's in the spotlight at Cuthbert Amphitheater in Eugene, OR. Wednesday he headlines at Arlene Schnitzer Hall in Portland, OR. Thursday finds him at the Queen Elizabeth Theatre in Vancouver, BC. Friday the show takes place at Marymoor Amphitheatre in Redmond, WA and he closes out the week, Saturday, at the Spokane Opera House in Spokane, WA.

CLAY AIKEN stars at Caesars in Atlantic City July 30 and 31.

ROD STEWART singings hits old and new Tuesday, July 27, at the Gund Arena in Cleveland. On Wednesday he's center stage at the Verizon Wireless Music Center in Noblesville, Indiana. He closes out the week, Saturday, July 31, at the Verizon Wireless Amphitheatre in Selma, Texas.

RENEE FLEMING IN CONCERT backed by the Los Angeles Philharmonic Patrick Summers, conductor. Tuesday, July 27 at the Hollywood Bowl in Hollywood, CA.

JULIO IGLESIAS stars at the Greek Theatre in Los Angeles on Wednesday, July 28.

JOURNEY entertain Wednesday, July 28 at the Brick Breeden Fieldhouse in Bozeman, MT. On Thursday they show is at the Rushmore Plaza in Rapid City, SD. They close out the week, Saturday, at the Grand Beach Entertainment Center in Winnipeg, MB.

JERRY SEINFELD getting laughs Friday, July 30 at the Schuster Performing Arts Center in Dayton, Ohio and on Saturday at Shea's Performing Arts Center in Buffalo, NY.


FOOD FOR THOUGHT - KETCHUP OR MUSTARD ON YOUR TESTICLES?


In addition to your tractor pulls and the crowing of Miss Burwell Rodeo, stop by The Potato Hut and get your hot off the grill Bull Fries - testicles - to you city folk.

The Burwell Rodeo isn't some half baked, odd-ball event. Last December 4 in Las Vegas, The Burwell Rodeo was recognized as one of the top five finalists for the 2003 Small Outdoor Rodeo Committees Of The Year, presented by the Professional Rodeo Cowboys Association.

And, those testicles are fully cooked and there is nothing unusual about the ball size, either.

The fast food item arrives at The Potato Hut sliced, breaded and seasoned from a food distributor. Jackie Williams, owner of The Potato Hut, then adds her own "secret, special spices."

No bull - half-pound, 10-piece serving of bull fries on the menu of The Potato Hut, is a hit with those trying to watch what they eat. Pure beef, one of the leanest meats on the market and 100 percent cholesterol free.

The Big Burwell Rodeo in Burwell Nebraska takes place July 29-31.
















Next Column: August 1, 2004
Copyright: July 25, 2004. All Rights Reserved. Reviews, Interviews, Commentary, Photographs or Graphics from any Broadway To Vegas (TM) columns may not be published, broadcast, rewritten, utilized as leads, or used in any manner without permission, compensation/credit.
Link to Main Page
---
Laura Deni


CLICK HERE FOR COMMENT SECTION