! >
Broadway To Vegas
  
 SHOW REVIEWS CELEBRITY INTERVIEWS GOSSIP NEWS

| | |
| --- | --- |
| | |
THEATRICAL SUMMER CAMPS - - KENTUCKY SHAKESPEARE FESTIVAL RAFFLES OFF A JEEP - - BROADWAY BARKS7! - - JULIE ANDREWS DISCUSSES THE BOYFRIEND - - JOANNE WOODWARD DIRECTS MEMBER OF THE WEDDING - - SPAMALOT TO TOUR - - NATHAN LANE AND MARIAN SELDES IN DEDICATION OR THE STUFF OF DREAMS - - ONCE AROUND THE SUN - - DONATE . . . Scroll Down


Copyright: July 24, 2005
By: Laura Deni

CLICK HERE FOR COMMENT SECTION
GETTING CREATIVE AT SUMMER CAMP


In days or yore parents sent their kids to summer camp where they made clay ashtrays, and learned to carve on a bar of soap. Parents were given a list of items the child needed and labels were sewn on clean underwear.

Today kids attend highly specialized theatrical camps and come home with one act plays and names of possible agents.

It's not your grandparents' summer camp.

Summer writing camps are prestigious and selective.

For every one that received a coveted - you have been selected - notice from the Iowa Young Writers' Workshops, two students were turned away.

Encouraging young thespians to unblock their writer's urges - no words or topics forbidden - has become a high profile and high profit cottage industry.

Workshop camps are located across the country. Camps range from a few hundred bucks to upwards of two thousand dollars - transportation not included. Both parents and students say it's money well spent.

The enrollees are not necessary a wannabe Shakespeare or Mamet. The shrewd teens have learned that attending writing camp looks good on a college application form.

The students are eager for 20 page homework assignments and don't blink at the thought of intense memorization.



Thisbe Nissen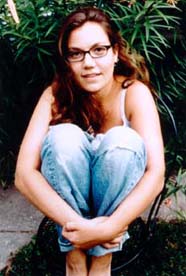 With an average age of 16, students from across the nation flock to Iowa to attend Young Writers' Studio. Courses include fiction, poetry, and creative writing. The 6-year-old summer program requires participants to complete two-thirds of a college semester's work in just 10 days of classes.

The fiction class is taught by Thisbe Nissen, 33, a former James Michener Fellow and the author of the acclaimed short story collection Out of the Girls' Room and into the Night and the novels The Good People of New York, and Osprey Island. With Erin Ergenbright, she is co-author of The Ex-Boyfriend Cookbook, a collection of stories, recipes and art collages.

A native New Yorker who graduated from Hunter College High School, she's lived in the Midwest since the 1990s when she headed off to college - graduating from Oberlin College and the Iowa Writers' Workshop. Thisbe lives, writes, gardens and pets her cats in Iowa City.

She permits her highly gifted students the latitude to follow whims and funny trails to see where they are lead. Sometimes that's to the dumpster.

Dumpster diving field trips have unearthed literary inspiration - letters, photographs, a sorority rush book filled with catty comments about the house's hopefuls and a furry blue bear costume, slightly charred.

The group of intellectual, curious campers have turned the discarded treasures into characters and situations.

Three new pieces are workshopped every day, meaning each class member must contribute work several times during the camp. Additionally, each instructor gives an array of creative exercises, which can be anything from finishing 20 pages in three days to writing stories inspired by apocryphal tabloid headlines.

The program costs $1,450, which is in line with similar programs run by such universities as Sarah Lawrence College.

The Sarah Lawrence Summer Writers Workshop for High School Students in Bronxville, New York is a unique collaboration between the writing and theatre programs. The workshop gives high school students an opportunity to experience writing in a non-competitive, non-judgmental environment that values risk and adventure. Sarah Lawrence faculty direct the program. Graduate writing students lead workshops.

This year's program began July 7 and ends August 1st. Students produced free writing, creative writing, memoir, and expository essays and learned to write scenes, monologues and arguments.

New York City Urban Stages Summer Camp began July 5 and ends on August 5th. The students 11 -14 years old (6th-8th grades) have parents who paid $201.00-$350.00 per week for each child to attend three morning classes followed by a supervised lunch in a local park and then continue with three afternoon classes. Homework includes attending Broadway and Off Broadway productions.

The students have spent the summer writing their own theatre piece, which they will present - acting, singing and dancing at Urban Stages Theatre on August 4th and 5th.

Their classes have been taught by leading New York professional artists. These artists specialize in story telling, writing, dance, mime, singing, and stage production techniques.

Established in 1984, among the goals of the camp are; To expand students' ideas of what art is and can be. To help to build a lifelong love of the arts. To provide an understanding of the roles necessary to mount a theatrical production.

Cordis Heard, Camp Director, began her acting career with Paul Sills of Chicago's Second City and The Story Theatre seen on Broadway and the Mark Taper Forum. She has been a teacher of the games, improvisation and story making all of her career-in Chicago Los Angeles and New York. She is a founder of the Victory Gardens Theater in Chicago and the Live Arts Theatre in Los Angeles. She has worked extensively within the school systems of Los Angeles and New York teaching story - making and as a teaching artists with Lincoln Center. Her extensive experience with improvisation and theatre games has encouraged children of all ages to develop their own writing and acting skills to help grow their self-confidence and become more successful in their language skills and education in general.

The Riant Theatre Summer Camp runs August 1st thru August 14th at the Producers Club II in New York City.

At $375.00 The Riant Theatre Camp offers an intensive 2- Week Acting Workshop for students, ages 8 to 19, Monday through Friday from 9am until 3pm.

The camp philosophy is to recognize each "camper" as an individual, challenging our aspiring professional actors while giving encouragement to theatre beginners. All levels are welcome and encouraged to attend The Riant Theatre Camp.

Session topics include: Audition Skills, Monologues, Cold Readings, Improvisations, Scene Work, Character Development, Movement for Actors, Vocal and Relaxation Exercises.

Students, under the guidance of their instructors, write their own plays and skits and turn their scripted stories into a performance for an invited audience.

Depending on the needs of the plays, some will perform in the plays and others will work behind the scenes as producers, directors, stage managers, technical crew and lighting crew. Each session will culminate with a performance night when all the plays will be showcased. Students also receive photographer headshot and résumé evaluations.

The Riant also has an Educational Interactive Program with schools. Students attend a performance at the Riant Theatre after intensive classroom preparation. After seeing the performance they engage in a discussion with artists and teachers on how the play affected them. Students are then encouraged to act out scenes from the play with heavy emphasis on conflict/resolution themes that relate to many challenges our youth face today. This process opens the door for students to think about themselves, the world in which they live and express their ideas through their writing. To ensure continuity, The Riant Theatre encourages permanent partnerships with schools.

During the summer the Tisch School of the Arts in Manhattan offers high school students the chance to participate in intensive training either in New York City or abroad.

The High School Program in New York City offers training in drama, dramatic writing, film, musical theatre writing and photography are paired with visits to museums, screenings, concerts, and theatrical productions, as well as meetings with established and emerging artists.

There is also a high school program in Dublin, Ireland and in Paris, France.



Michael C. Currier Center at the Putney School

The Putney School in Vermont offers a Visual and Performing Arts Workshops designed for students with a serious interest in the visual and performing arts and in creative writing.

The Arts Workshops guide each student toward his or her creative goals in the following areas: Ceramics, Chamber Orchestra, Dance & Movement Expression, Drawing, Fiction Writing, Filmmaking, Instrumental Jazz, Instrumental Music Intensive, Metalwork & Jewelry, Music Composition Intensive, Painting, Painting Intensive, Paper Arts, Poetry Writing, Playwrighting, Printmaking, Sculpture, Songwriting, Stained Glass, Vocal Ensemble, Theater Intensive, Theater Tech & Design, Wearable Arts, Weaving & Fiber Arts, Woodworking.

Located on a working hilltop farm in southern Vermont, the 500-acre campus is not only breathtakingly beautiful, but it provides most of the produce and dairy products they eat throughout the summer.

The Arts Workshops are designed for students ages 14 to 17, with an ongoing, serious interest in the visual and performing arts or creative writing. The programs encourages exploration and students are expected to have the desire to develop their creative and technical skills and to set goals. Instructors urge students to develop critical skills and to pursue their work with direction and purpose. The faculty is dedicated to guiding each student to his or her individual artistic goals through the form and language of their chosen art medium.

With the exception of the full-day workshops, students choose two workshops per session, one in the morning and one in the afternoon. All workshops are led by professional artists, performers and teachers. After learning and reviewing approaches to the field, students undertake a project to be completed by the end of the session. Faculty, assisted by teaching apprentices, work closely and individually with each student. Workshops offer field trips to local artists' studios, galleries, performances and museums. Each session culminates in exhibits and performances on the final evening and closing day.

Many of the performing arts workshops meet in the Michael C. Currier Center, replete with a large dance studio, music practice rooms, and concert hall/theater.

Theatrical camps even spawned a movie Camp, Todd Graff's semi autobiographical movie on real-life camp Stagedoor Manor, the summer camp for aspiring actors, dancers and musicians, located in upstate New York, where he attended and worked for a couple of years as a musical director. ( See Broadway To Vegas column of August 24, 2003 )

Stars who have attended Stagedoor Manor Camp include Natalie Portman, who went there the same time Graff attended - as did Jennifer Jason Leigh. Other camp alum include Mandy Moore, Mary Stuart Masterson. Graff even served as Robert Downey's counselor while he was there.



Broadway To Vegas is supported through advertising and donations. Priority consideration is given to interview suggestions, news, press releases, etc from paid supporters. However, no paid supporters control, alter, edit, or in any way manipulate the content of this site. Your donation is appreciated. We accept PAYPAL. Thank you for your interest.


SPREADING THE WORD
DISCUSSING THE BOYFRIEND directed by Julie Andrews. An informal post-show discussion with the cast is offered Thursday evenings: July 28, August 18, Sept 1. Goodspeed Opera House in East Haddam, CT.


SWEET CHARITY


KENTUCKY SHAKESPEARE FESTIVAL is holding a raffle sponsored by Bales Auto Mart. The winner receives a 2006 Jeep Wrangler X or $20,000.00 cash alternative.

Raffle tickets are $50.00 apiece. "The odds are very good. We are only printing 1500 tickets," said Curt L. Tofteland, Producing Artistic Director of the Kentucky Shakespeare Festival.

Raffle ticket purchases are tax deductible. All proceeds benefit Kentucky Shakespeare Festival. The prize must be claimed by December 30, 2005. All taxes and other expenses associated with the acceptance and/or use of the prize are the sole responsibility of the winner. The drawing will be held on September 17, 2005 during the Kentucky Shakespeare Festival's 2005 British Pub Night Gala at the Rock Creek Riding Club. You need not be present to win.

A DOG DAY AFTERNOON IN SHUBERT ALLEY when Mary Tyler Moore, Bernadette Peters, and Broadway friends Paws to stage Broadway Barks 7!, a star studded dog and cat adopt-a-thon in Shubert Alley on Saturday, July 30.

Victoria Clark, Billy Crudup, Erin Dilly, Ryan Duncan, Mireille Enos, Harvey Fierstein, Jesse Tyler Ferguson, Joanna Gleason, Jeff Goldblum, Danny Glover, David Harbour, Shuler Hensley, Crystal Hunt, Gregory Jbara, Cheyenne Jackson, Ginifer King, Alix Korey, Marc Kudisch, Andrea Martin, Madeline Martin, Marsha Mason, Jan Maxwell, Rue McClanahan, Maureen McGovern, Michael Mulheren, Denis O'Hare, Brad Oscar, David Hyde Pierce, Christopher Sieber, Frances Sternhagen, Jeffrey Tambor, and many more Broadway stars will appear in this special benefit for New York City animal shelters and adoption agencies.


CURTAIN DOWN


STEEL MAGNOLIAS closes at the Lyceum Theater in New York on July 31. Directed by Jason Moore and starring Delta Burke, Christine Ebersole, Rebecca Gayheart, Marsha Mason, Lily Rabe and Frances Sternhagen, it will have played 23 previews since March 15 and 136 regular performances since April 4. A national tour in the 2007-8 season is planned.

THE BLONDE IN THE THUNDERBIRD Suzanne Somers's one-woman musical show, ran out of gas Saturday at the Brooks Atkinson Theater. The show, which opened on July 8 and was to continue through Sept. 3, will closed after the Saturday evening performance, having played 10 previews and 9 regular performances.



THE MEMBER OF THE WEDDING by Carson McCullers.

Directed by Joanne Woodward.

LaTanya Richardson Jackson will play Berenice Sadie Brown, Liz Morton is Frankie Addams and Jack Metzger portrays John Henry West. The parts were famously created on Broadway by Ethel Waters, Julie Harris and Brandon de Wilde.

Frankie is a gangly and awkward 12-year-old tomboy, on the edge of adolescence in small-town Georgia toward the end of WWII. She spends her idle summer days in her family's kitchen with their servant Berenice and her 6-year-old cousin John Henry, searching for love and acceptance. When her brother comes home to marry his sweetheart, Frankie becomes fixated on the wedding and the couple. The Member of the Wedding is a coming-of-age tale, with all the growing pains that attend the loss of innocence and the shedding of childhood.

Opens July 28 at the Westport Country Playhouse in Westport, CT.

SPAMALOT the Tony award winning musical at the Shubert Theater, will send out a national touring company beginning on March 7 at the Colonial Theater in Boston, where it will play through April 15. Other dates for the touring company are April 18 through June 4 at the Cadillac Palace Theater in Chicago and July 7 through 9 at the National Theater in Washington. The tour will include the United States and Canada, with other dates to be announced in the near future.

THEY KNEW LINCOLN Written by Don Stolz. Speaking from their time, hear from people who knew President Lincoln. Also appearing will be a string quartet performing music of the 1860's.

Author Stolz spoke with Broadway To Vegas about how this production came to fruition.

"Actually I wrote it years ago. Carl Sandburg was to come and speak to the downtown Minneapolis Rotary Club,. Three days before he was to arrive, his publicist called the Rotary Club and said that Sandberg was terribly ill and wouldn't be able to be there. And, it was his terminal illness. They called me on Wednesday night and said - we have to have a Lincoln Day program. I said - but the meeting is Friday noon. They said - that's right!

"We didn't have anyone who even remotely looked like Abraham Lincoln. We didn't have time to write a play which we could rehearse. So, I took characters that knew Lincoln and each one of them would say how he knew Lincoln and then the character would read a portion of one of Lincoln's speeches. We've done it about 200 times, but we've never done it at The Old Log."

"It's only about 45 minutes long. We're have having a quartet play music of the 1860s for the first part.

Monday, August 1 at The Old Log Theater in Excelsior, MN.

SINGIN' IN THE RAIN the stage adaptation of one of the most celebrated and beloved films of all time. This uproarious spoof of Hollywood in the 1920s takes you behind the scenes of a movie studio desperately trying to make the switch from silent films to "talkies" – a task that could prove most challenging when the studio discovers their gorgeous silent screen star has a voice that is impossible to use! Featuring the famous title song Singin' in the Rain, and full of glamour, romance and comedy, it's a marvelous treat for the entire family! July 25 - 31 at the Starlight Theatre in Kansas City.

CAROUSEL Broadway's Matt Cavenaugh will star as Billy Bigelow. Pittsburgh native and Broadway veteran Lenora Nemetz will join the cast of Carousel as Mrs. Mullin. Carousel will be directed by Charley Repole and choreographed by Mark Esposito. Pittsburgh Civic Light Opera July 26-31.

DEDICATION OR THE STUFF OF DREAMS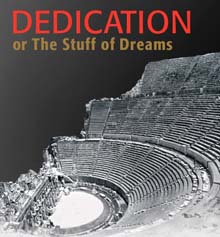 in its New York Premiere. Written by Terrence McNally. Directed by Michael Morris.

Nathan Lane and Marian Seldes star.

Lane plays Lou Nuncle. Along with his wife Jessie (Alison Fraser), they are devoted producers of a struggling children's theater. Lou is desperate to get control of a playhouse owned by a woman in ill-health, Annabelle Willard, played by Marian Seldes.

The plot concerns a life-changing encounter between Lou and Jessie Nuncle, and Annabelle Willard, the owner of an abandoned grand theatre the Nuncle's covet.

How powerful does one's yearning for a dream have to be to make it real? How far will we go to fulfill our dreams?

In addition to Lane and Seldes, the production features Michael Countryman, Patricia Kalember, Darren Pettie, R.E. Rodgers, and Miriam Shor.

Set design is by Narelle Sissons, costume design is by Laura Crow, lighting design is by Jeff Croiter, and original music and sound design is by Lindsay Jones. The current cast will perform until September 4. Performances at Primary Stages in NYC July 26 - September 18.

ONCE AROUND THE SUN new musical that includes rock, pop and swing - music and lyrics by Robert Morris, Steven Morris and Joe Shane. Book by Kellie Overbey.

An invitation from a beautiful stranger offers a struggling New York musician the opportunity to escape his disappointments and take a leap of faith into his dream but at the risk of betraying family, life-long friends and true love. Seduced by his desire to finally be heard, he makes some unexpected choices and ultimately discovers the flight to glory is nothing like he could have ever imagined.

Jace Alexander directs a cast that includes; Asa Somers, Maya Days, John Hickok, Jesse Lenat, Kevin Mambo, and Caren Lyn Manuel.

Scenic design is by Beowulf Borritt; costume design by Daniel Lawson; lighting design by Jason Lyons; and sound design by T. Richard Fitzgerald. Henry Aronson is the Musical Director. David Spinozza is the Musical Supervisor.

At the Zipper Theater in NYC begin previews on July 27, officially opening on Aug. 11 running through Sept. 18.

THE NIGHT OF THE IGUANA by Tennessee Williams. Directed by Jon Jory.

A defrocked Episcopalian minister, a lusty widowed hotel owner, and an honest but penniless painter become united by chance circumstances for a stormy night at a dilapidated Mexican hotel. Torn between sexual desire and guilt, tempted by the nymphet Charlotte, lusted after by Maxine, and denied and inspired by the chaste Hannah, Shannon straddles an essential human dilemma of how to lead a moral life while remaining a sexual creature.

Presented by ACT. Previews begin July 29. Officially opening August 3 with performances through August 28 at The Falls Theatre in Seattle.

EDUCATING RITA by Willy Russell.

Robert Craig directs this production that features: Amanda Karr, James Rice and Christine Lucas.

Scenic and lighting designs by Zack Bunker; Sound Design by Ron Wyand and Costume Designs by Donna Fritsche.

Frank is a tutor of English in his fifties whose disillusioned outlook on life drives him to drink and bury himself in his books. Enter Rita. She is a forthright 26-year-old hairdresser who is hungry for education. Rita quickly wins over the very reticent teacher by her native shrewdness and her refusal to accept secondhand academic opinions In the course of the play she gives Frank a new lease on his life by making him believe in himself once again. .

July 29 – September 3 at the Long Beach Playhouse Studio Theatre in Long Beach, CA.


| | | |
| --- | --- | --- |
| | | |
WHO'S WHERE


GREAT AMERICAN CONCERT GREAT AMERICAN WOMEN a three day event July 29-31 at the Hollywood Bowl featuring the Hollywood Bowl Orchestra with John Mauceri conducting. Barbara Cook; Dianne Reeves and Deborah Voigt performing.

SIR JAMES GALWAY One of the world's beloved artists brings his magic flute to Wolf Trap for a program that includes Mozart's Flute Concerto No. 2 and Dvorák's melodic, folk-inspired Symphony No. 9 - From the New World. JoAnn Falletta is the conductor. Also on flute is Lady Jeanne Galway. Thursday, July 28 at the Filene Center of Wolf Trap in Vienna, Virginia.

MERCY ME entertain Tuesday, July 26, at the Pacific Amphitheatre in Costa Mesa, CA. On Wednesday they are at The Gorge in George, WA. Thursday the show is at the Spirit West Coast in Monterey, CA.

HOOTIE AND THE BLOWFISH with special guest Ingram Hill entertaining Monday, July 25 at the Filene Center of Wolf Trap in Vienna, VA.

MAROON 5 performs Wednesday, July 27 at the California Mid-State Fair in Paso Robles. On Saturday they are on stage at the Borgata Hotel in Atlantic City.

MICHAEL BUBLE on stage Wednesday, July 27, at the Tennessee Performing Arts Center in Nashville.

BIG BAD VOODOO DADDY open a two night stand Thursday, July 28, at Cannonsburg Ski Area in Belmont, MI.

LYLE LOVETT & HIS BIG BAND perform Wednesday, July 27 at the Filene Center of Wolf Trap in Vienna, Virginia.

DAVE MATTHEWS BAND on stage Wednesday, July 27, at Six Flags in Darien Center, NY. On Saturday they open a two nighter at Randalls Island in New York.

BLIND BOYS OF ALABAMA perform Monday, July 25, at the Nice Jazz Festival in Nice, France. On Wednesday they are on stage at the Stimmen Voice Festival in Lorrach, Germany. Friday finds them at the Blue Balls Festival in Lucerne, Switzerland and on Saturday they entertainer at the Cambridge Folk Festival in Cambridge, UK.

WAYNE SHORTER in the spotlight Wednesday, July 27, at the Yokohama Arena in Yokohama, Japan. On Friday he performs at BrickHall in Nagasaki, Japan.

BEA ARTHUR AND BILLY GOLDENBERG bring their Broadway show to Las Vegas. They perform at the Tropicana Hotel next month, on August 27.

HARRY CONNICK, SR. father of Jr, brings his own act to Las Vegas. The elder of the two performing Connicks is the former New Orleans District Attorney who sings. He'll be on stage at Boulder Station September 2-3.
















Next Column: July 31, 2005
Copyright: July 24, 2005. All Rights Reserved. Reviews, Interviews, Commentary, Photographs or Graphics from any Broadway To Vegas (TM) columns may not be published, broadcast, rewritten, utilized as leads, or used in any manner without permission, compensation and/or credit.
Link to Main Page
---
Laura Deni


CLICK HERE FOR COMMENT SECTION