! >
Broadway To Vegas
  SHOW REVIEWS     CELEBRITY INTERVIEWS     GOSSIP     NEWS 
STEPHEN SCHWARTZ AND HIS HANDS ON APPROACH

Stephen Schwartz is an interesting creative creature. Stage one of his shows and he's apt to show up on your doorstep.

Part of him pens enormous hits - he has three Academy Awards, three Grammy awards, two of which he won for Godspell which is currently being revived. He collaborated with Alan Mencken on the score of the Disney animated film Pocahontas, and The Hunchback of Notre Dame, and wrote the Dreamworks animated feature The Prince of Egypt.



STEPHEN SCHWARTZ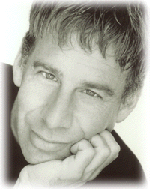 Then there is Rags which in 1986, ran for four performances on Broadway before getting the hook.

Rather than being consigned to the rag bag, Rags has been retailored more than most hand-me-downs from a large family.

The prolific composer is on the road - Wichita Kansas, Lincoln, Nebraska - reworking Rags which was ballyhooed as a sequel to Fiddler on the Roof

The plotline centers around Rebecca who has escaped from Russia with her son, David. They come to New York in 1910 to join her husband, Nathan. Low and behold, he can't be found and mother and son struggle to find the American dream.

With a book by Joseph Stine, who also did the same for Fiddler, one of the 20 longest running shows ever to grace a Broadway stage - Charles Strouse penned the music and Schwartz the lyrics.

Despite the fact that it was one of the biggest Broadway flops ever to get booed out of a theater, the show has turned into an ongoing cult classic - there have been more than 100 productions around the country, and a popular cast album buoyed by the reputation of the creators.

Ever since the Broadway curtain dropped Schwartz has been tinkering with the production. He's still tinkering. A week before the production opened at the Wichita Center for the Art all three of the show's creators were faxing in revisions.

Schwartz left his beloved Connecticut home migrating to the sweltering plains to personally put the finishing touches on his creations.

The rewriting was worth the effort- The production opened to great reviews. The stage-filling cast of 75 is probably the largest cast ever assembled for a production of Rags.Schwartz, who was at Wednesday's opening performance and participated in the pre-show talk remarked that the last production he saw had 11 cast members. The production stars Charleen Ayers, Aaron Davis, Stewart Gregory, Joseph M. Gallo III, and M. Kathryn Quinlan.

He apparently likes to tinker and rewrite.



Original Off-Off Broadway cast of Godspell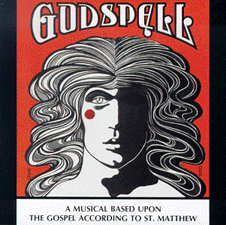 Schwartz has also made some changes to Working, a musical he wrote based on the non-fiction book by Studs Turkel. He won the Drama Desk Award as best director, and also contributed four songs to the score.

He's even updated Godspell, with a new prologue for it's current off-Broadway production to be followed by a tour. He takes a hands on approach to his creations referring to them as "living organisms." That's why Schwartz headed to Lincoln, Nebraska to plop himself in the fourth row, center stage for last Friday's dress rehearsal. Dressed in a white T-shirt, camouflage green shorts and white tennis shoes, Schwartz surveyed the black box stage with a ringed notebook in his lap and pen in his right hand.

The cast was impressed and so was the audience.

The 52-year old musical icon sets a good example for the composers of tomorrow. As for Godspell thirty years after the dawn of rock musicals on the legitimate stage, a contemporary rock production of this show has returned to Off-Broadway at the Theatre at Saint Peter's Church. Official opening night is Aug 2nd for this production which features music and new lyrics by Schwartz. Directed by Shawn Rozsa, costumes by William Ivey Long. Musical direction by Dan Schacher, Set design by Kevin Lock with lighting design by Herrick Goldman. Ovi Vargas did the choreography and R. J. Tolan co-directs.

The cast includes Shoshanna Bean, Tim Cain, Catherine Carpenter, Will Erat, Barrett Foa, Lucia Giannetta, Capathia Jenkins, Chad Kimball, Leslie Kritzer, and Eliseo Roman.



Broadway To Vegas is supported through advertising and donations. Priority consideration is given to interview suggestions, news, press releases, etc from paid supporters. However, no paid supporters control, alter, edit, or in any way manipulate the content of this site. Your donation is appreciated. We accept PAYPAL. Thank you for your interest.


STUFF - CLASSIC, NEW, MUSICAL AND WEIRD

The First Annual Midtown International Theatre Festival (M.I.T.F.), running August 9th - September 3rd, presents a wide variety of productions from the classical to the avant-garde in four New York City midtown venues.



GEORGE BERNARD SHAW, the son of a corn miller who was an alcoholic, Shaw's first five novels were failures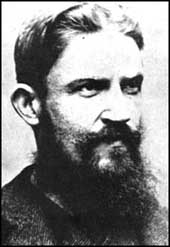 The Festival is presenting nine performances each of 19 carefully chosen productions. At the end of the Festival, there will be a "Best of the Fest" week, featuring the most popular shows. The M.I.T.F. is presented by OOBR ("the off-off-broadway review"), in association with New Perspectives Theatre.

The Pantheon Theatre, will present four plays, taking the audience from a comic journey with coffee at the centerpiece, to a bloody history event, to the seamy underside of an underground nightclub: American Story by Laurel Vartabedian is a musical about the conflict between coal miners and the Rockefellers that came to a head in the Ludlow, Colorado strike and subsequent massacre of 1914. The M.I.T.F will mark the show's East Coast premiere.

Durang by the Dozen: No Guns, No Sofas. Twelve short plays by Christopher Durang presented by the Lightning Strikes Theatre Co. Java Jive by Hank Meyerson is an evening of six comic one-act plays that meditate on life, love, and the role of coffee in our lives.

From the comic to the dark side Top-Less Go-Go Girls at the Troll Hole by Charles Battersby is a late-nite show that offers a glimpse of the everyday goings-on among the denizens at a New York City leather bar.

The Common Basis Theatre, will present five distinct productions - all dealing with relationships, the science of dating, the reality of marriage - as told in both new and classic works:

You can learn a lot at a bar, perhaps more than you bargained for. Barstool Words, by Josh Ben Friedman, is a dark play about youthful relationships, alcohol, and violence. The show received rave reviews and a sold-out run in Canada under director Jeff Glickman.
Little Delusions comprises three one-act plays by the venue's host, The Common Basis Theatre Company.



HAROLD PINTER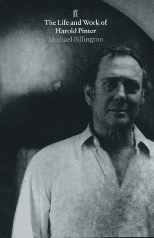 The Lover by Harold Pinter. One of Pinter's shorter works, The Lover is a comic look at modern marriage and how couples choose to continue their lives together after comfort and familiarity set in.

What if you could bend reality to suit your own desires? That's the basis for A Memory Play by Bob Stewart. A comedy about what happens when a playwright tries to rewrite his parent's wedding day...so they don't get married.

Finally, a bit of a non-gender-bender: The Women in My Soul by Owen Robertson and Michael David Brown. This one-person show, featuring Brown, consisting of monologues for five different women. This is not a drag act, just one man exploring what it means to be a woman.

Raw Space, will present four distinct productions. Marat/Sade by Peter Weiss. Presented by the Castillo Theatre Company. Or, as the full title has it, The Persecution and\Assassination of Jean Paul Marat as Performed by the Inmates of the Asylum of Charenton under the Direction of the Marquis De Sade.

Peter Galman., an accomplished Broadway and Off-Broadway actor, reflects on growing up Catholic and "the immortal part of sex." in Cognomen.

A Selection of plays by G.B. Shaw, . How He Lied to Her Husband and The Music Cure will be presented by the Deptford Players. They represent some of the forgotten comic jewels that dot the flood of Shaw's prose.

Three Plays by Beckett presented by Tim O'Leary are rarely done one-acts by Samuel Beckett: A Piece of Monologue, Act Without Words II, and Not I.

New Perspectives Theatre will present Cultural Refugee by Australian writer/performer Wednesday Kennedy.

I Took Your Name, written and performed by Michael Howard Nathanson, centers on a man who may or may not be rock star Michael Stipe of R.E.M. fame. This provocatively funny show won a Best of Fringe Festival Pick in Montreal and was named one of the Top Ten Plays of the Year in Vancouver.

Icons & Outcasts by Suzanne Bachner will be presented by the John Montgomery Theatre Co. Intermissionless, the 90 minutes comprises two dozen sketches in which eight characters come together in a variety of apparently random collisions.

Jihad by Ann Chamberlin will be presented by the host theater - New Perspectives Theatre Co. An OOBR Award-winning original play depicting a fictitious meeting between Richard the Lionheart and Saladin, fabled opponents during the Crusades, and a mysterious woman.

Pericles by William Shakespeare. Staged by What We Will Productions.

Splash! 2000. New short plays written by resident playwrights of the Waterfront Ensemble: Taste of Yes by Luigi Jannuzzi, What Kind of Person Is Tarzan? by Suzanne Marshall, Shaft's Illegitimate Half Brother by Stephen D. Coleman, Enormous by Kerri Kochanski, Park Bench Bingo by Kathryn Milea, Snacks and Meals by Jeff Baskin, Monkey's Paw 2000 by N.G McClernan, and The Pussy In Question by Robin Rothstein.


APPLAUSE, APPLAUSE

STEVE REICH has received the Columbia University's School of the Arts William Schuman Award in recognition of his lifetime achievements. The award, and its accompanying grant of $50,000 - one of the largest to an American composer - will be presented to Reich at a special ceremony and concert of his music on Sept. 21.

THE ENSEMBLE STUDIO THEATER Curt Dempster, Artistic Director - has inaugurated a new fellowship program entitled Theatres Next Step, with a generous grant of $25,000 given by producer Dasha Epstein. The program, administered by EST, is one of many programs being held at the company's summer home, The Lexington Center for the Arts, which it established earlier this year.

Theatres Next Step includes a week residency for five playwrights, who are provided transportation, free room and board, and a $500 honorarium. They will work with well-known director, playwright and teacher Milan Stitt in revising their full-length scripts

The playwrights selected for this year's residency are Helen Crawley, J. Holtham, Jeremy Kareken, Jennifer Mattern, and Gary Winter.

The Ensemble Studio Theatre has fostered the creation of more than 500 new plays during the last two and a half decades and serves as an artistic home to hundreds of emerging and established professional artists. E.S.T. is dedicated to nurturing individual theatre artists and developing new plays by American playwrights.

THE AMERICAN THEATRE WING has made it possible for fifty-two theatre students, age 7 to 17, from Bryan-College Station, Texas to descend upon the New York Theatre community. Roy A. Somlyo, President and Isabelle Stevenson, Chairman of the Board - proudly announced that the Broadway community are hosting the talented students with programs which have been arranged and coordinated by David Obele, Program Administrator for the Wing. Through the end of July the students are participating in a full range of classes, seminars, activities and events, including meeting with Broadway casts and attending performances. This year the students, known as The Brazos Valley Troupe, will also participate in the Wing's outstanding programs, including "Introduction to Broadway" and it's longest program of service that of the Hospital Program, where they will perform at nine nursing homes and hospitals.

Since 1917 The American Theatre Wing through its many programs remains dedicated to supporting and servicing the community through theatre and building audiences for the future.


THE MUSIC GOES ROUND AND ROUND

CLORIS LEACHMAN heads to Nashville to record an albums of duets with longtime Nashville background vocalist Frank Lowe, who has performed with Ray Price, Faron Young and others. Frank somehow met Cloris' actor son, Morgan England of Guiding Light, and ended up producing an album for him. Cloris, 74, best known as Phyllis on The Mary Tyler Moore Show, met Frank through her son. Cloris and Frank will do an album of covers of songs by Frank Sinatra, Tony Bennett, Linda Ronstadt and others. Two or three major labels are interested in marketing and distributing the collection.

JEFF BRIDGES known as an actor not a singer is also doing the musical thing. He's teamed up with his good friend Michael McDonald of the Doobie Brothers in more ways than one. The pair have formed their own record label, RAMP Records, and each has released an album of that label. Who knew? McDonald introduced Bridges to Kim Carnes - who admits that she once had a crush on Bridges - and now those two have cut a duet of the Johnny Cash classic Ring of Fire which will play over the opening of Jeff's upcoming new film, The Contender.



WITCHES OF EASTWICK

LUCIE ARNAZ making her London theatrical debut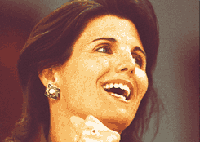 Cameron Mackintosh's long-anticipated $8.5 million stage adaptation of The Witches of Eastwick - based on the John Updike novel and the 1987 Hollywood film - opened July 18 to somewhat mixed reviews, at the Theatre Royal Drury Lane, London.
Ian McShane returns to the West End stage after a 30-year absence to make his musical debut as Darryl Van Horne, the part made famous by Jack Nicholson in the film version.

He's joined by Lucie Arnaz, award winning British actress Maria Friedman and Olivier winner Joanna Riding as, respectively, Alexandra, Sukie and Jane, the witches played by Cher, Michelle Pfeiffer and Susan Sarandon in the film.

Lucie Arnaz, whose brother Desi lives in the Las Vegas area, is making her London stage debut in this production. Rosemary Ashe, Peter Joback, Caroline Sheen and Stephen Tate are also featured.

Mackintosh has never known for being subtle. He stays true to form in this production which features sets by Bob Crowley. At the end of Act I the three witches soar out over the audience, and in Act II the Darryl Van Horne character blows up a church.

The cast of more than 30 includes: Kathryn Akin, Valda Aviks, Sarah Bayliss, Amanda Jane Callaghan, Earl Carpenter, Kevin Curtin, Jennie Dale, Matt Dempsey, Alison Forbes, Jocelyn Hawkyard, Shaun Henson, Chris Holland, Jasna Ivir, Maurice Lane, Sarah Lark, Anne Marie McCormack, Jean McGlynn, Lisa Peace, Simon Penman, Richard Reynard, Anthony Stansfield, Scarlet Strallen, Julia Sutton, Graham Tudor, Kevin Wainwright, Tim Walton and Gee Williams.

The Witches of Eastwick has book and lyrics by John Dempsey and Dana Rowe; directed by Eric Schaeffer, designed by Bob Crowley and choreographed by Bob Avian and Stephen Mear with orchestrations by William D. Brohn, musical supervision by David Caddick, sound design by Andrew Bruce and lighting design by Howard Harrison.

STEPHANIE ZIMBALIST AND RICHARD KIND star in Accomplice at the Ogunquit Playhouse, Maine. The four person cast also includes Mim Drew and Walter Hudson. Marcia Milgrom Dodge directs.

THE DEAD starring Stephen Bogardus, Faith Prince, Sally Ann Howes, Marni Nixon, Alice Ripley, Stephen Spinella with Donna Lynne Champlin, Angela Christian, Shay Duffin, John Kelly, Rusell Arden Koplin, Patricia Kilgarriff and Brandon Sean Wardell. The musical adaptation of the James Joyce classic is directed by Richard Nelson who also wrote the book.Music by Shaun Davey who teamed with Nelson on the lyrics. The production is at the Ahmanson Theatre only through September 3.

LOST HIGHWAY - THE MUSIC & LEGEND OF HANK WILLIAMS at the North Star Theatre, Mandeville, TN. It's the story of the lives, loves and songs of the country music star, with 20 of his hits performed by Sam Hart and a four-piece band. Directed by Lori Bennett.Plays through Aug. 6.

MISCAST

KELLI K. BARNETT in a scene from Miscast by J.S. Staniloff. Photo By: Garrett Tezanos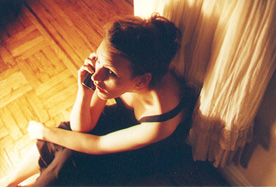 by J.S. Staniloff will be presented by the Mefisto Theatre Company NYC.


Phone sex, Chekhov, and a tour of Private Lives all converge in this play about an actress who is miscast in every role she plays - on and off stage.


Jaret Christopher directs the cast that includes Katrishka King and Andrew Robbins.


Weil Richmond produce the production which opens as part of New York City's International Fringe Festival on August 17.


WHO'S WHERE

SHIRLEY MacLAINE conducts a three day higher self seminar at the MGM Grand in Las Vegas. She'll offer mysticism for the masses Aug. 4-6 in which she'll go out on a limb discussing how to gain enlightenment through meditation, gurus, crystal consciousness and trance channelers who speak with the voices of ancient spirits. The actress began these seminars over a decade ago, charging $300 a head.That channels into a lot of money.

BARBARA COOK July 28 and 29 at the Hollywood Bowl in Los Angeles, CA

TOM ANDERSEN 5-time MAC award winner, who has shared the stage with Liza Minnelli, Michael Feinstein, Andrea Marcovicci, Betty Buckley and Stephen Schwartz, makes his New England debut in Stockbridge (Mass.) Cabaret's Star Series 2000 on Aug. 4-5. Stockbridge is the Berkshires' longest-running supper club. For this engagement Andersen will be introducing new original pop songs as well as reinterpreting standards.

CHRISTINA AGUILERA the hottest young name in the music biz is coming to the North Dakota State Fair for a show July 29 in Minot. This is one of six fairs to host Christina Aguilera in concert. Sponsors are calling the show one of the most spectacular grandstand shows the North Dakota fair ever has held. Aguilers plays the Iowa State Fairgrounds, Des Moines on Aug. 10.

WAYNE NEWTON Las Vegas resident and star of the Stardust Hotel which named their showroom after him, will take off enough time to kick off the Nebraska State Fair on August 25th. Such a deal. Tickets are only $10.00. He'll be followed by Dwight Yoakam on Aug 26. The following night it's Clay Walker Then on Aug 28th Styx does their thing. Next up are the Goo Goo Dolls w/ Tonic . On Aug 30 the Allman Brothers take the stage. The next night Neal McCoy is in the spotlight. Tracy Lawrence gets his turn followed by Sawyer Brown. On September 3rd it's Lonestar with the Beachboys closing out the Fair on Sept. 4th.

TINA TURNER currently on a European tour, is likely to perform at Aloha Stadium, Hawaii Dec. 16, a week after her last mainland concert in Boise, Idaho The Aloha Stadium is expected to have about 20,000 tickets available, with prices in the $65 to $85 range going on sale in October. According to sources, Turner may receive as much as $750,000 for her one-night effort.

KAREN MASON July 28-29 in concert at The Metropolis in Milford, PA. Then on July 30 Karen introduces James Beaman in Marlene Live at The Firebird, NYC by reading Noel Coward ode to Dietrich.

GEORGE CLOONEY went up to the Williamstown Theater Festival in Massachusetts to see How I Fell in Love, which stars actress Traylor Howard, with whom he's been romantically linked.

UP IN SMOKE TOUR stops at Selland Arena, Fresno, CA, Aug. 12, featuring Eminem, Snoop Dogg and Dr. Dre. Eminem's The Marshall Mathers LP has been the nation's No. 1 album every week since it was released in early June. It's one of the fastest-selling albums in history, with more than five million copies snapped up in six weeks.

MARC ANTHONY July 25 in Orlando, FL at the TD Waterhouse Centre. Then it's on to Miami for a July 27-28 gig at the Miami Arena.

LANCE BURTON will be appearing on The Tonight Show with Jay Leno on Monday, July 31. Normally Burton calls the Monte Carlo Hotel in Las Vegas home where The Lance Burton Theatre is currently being expanded to give the "Master Magician" who has nine years left on his current contract, more room for props backstage.

PAULA POUNDSTONE performing in Las Vegas got word that she'll appear - along with Designing Woman star Meshach Taylor - as anchor panelists on a revival oft the famous game show To Tell The Truth. John O'Hurley, who was so terrific as "J. Peterman" on Seinfeld, will host the effort which premieres in September.


THIS AND THAT

RALPH FIENNES suffered a bad cut on his hand while playing Richard II in on the London stage Tuesday night. Fiennes didn't let on he was bleeding until the end of the scene, which ends with the king's death. He even took a curtain call before heading to a hospital in an ambulance. He needed two stitches.

ANGELA LANSBURY dropping out of The Visit so that she can be with her ailing husband, Peter Shaw. In a letter to the producers of The Visit, Lansbury said she needs to be with him "day-by-day, hour-by-hour." The letter continued; "The kind of commitment required of an artist carrying a multimillion-dollar production has to be 100 percent, and in fairness to you, I realize I simply couldn't manage being available to you and the company and fulfill my desire and need to care for Peter." Producer Barry Brown announced the show, scheduled to open in April, would move forward. "We are regrouping and discussing other actresses," Brown said Friday. Kind thoughts go out to both Angela and Peter.



Mention BROADWAY TO VEGAS for Special Consideration
Call (800) 942-9027









Next Column: July 30. 2000
Copyright: July 23, 2000. All Rights Reserved. Reviews, Interviews, Commentary, Photographs or Graphics from any Broadway To Vegas (TM) columns may not be published, broadcast, rewritten, utilized as leads, or used in any manner without permission, compensation and/or credit.
Link to Main Page
---
Laura Deni


CLICK HERE FOR COMMENT SECTION