! >
Broadway To Vegas
  
  REVIEWS INTERVIEWS COMMENTARY NEWS

| | |
| --- | --- |
| | |
INVESTIGATION INTO SUICIDE OF CHICAGO CAST MEMBER ESCALATES INTO ROADBLOCKS - - THE LATIN GRAMMY CULTURAL FOUNDATION SCHOLARSHIPS - - TRIAL & ERROR MINIMIZES SOME ROLES - - THE BOYS IN THE BAND RECOUPS INVESTMENT - - SMOKEY JOE'S CAFE OPENS OFF-BROADWAY - - WALK THIS WAY FOOTWEAR FROM THE STUART WEITZMAN COLLECTION - - PRETTY WOMAN: THE MUSICAL BEGINS PREVIEWS - - THE ACTORS FUND'S JOCK DUNCAN CELEBRI-TEE GOLD & TENNIS OUTING - - DONATE . . . Scroll Down





Copyright: July 22, 2018
By: Laura Deni
CLICK HERE FOR COMMENT SECTION


INVESTIGATION INTO SUICIDE OF CHICAGO CAST MEMBER ESCALATES AND HITS ROADBLOCKS
Jeff Loeffelholz as Mary Sunshine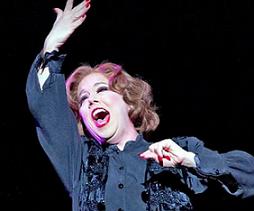 It should be simple. Did Jeff Loeffelholz report a situation to Equity or didn't he? If he did, what was Equity's response?

Jeff Loeffelholz, an original cast member of Chicago ended his life on June 29 after allegedly being harassed and bullied by the show's music director Leslie Stifelman and Walter Bobbie, the revival's Tony-winning director, during a June 22 company rehearsal - in an attempt to oust him from his contract after 22 years in the Broadway production.

According to published reports, Loeffelholz had filed a complaint with Actors' Equity. See Broadway To Vegas column of July 8, 2018.

The seemingly simplistic issue has manifested into a labyrinth worthy of a haunted house or something penned by Agatha Christie. A three-ring circus also comes to mind.

Cast in leading roles are two high profile, experienced, legally hard ball playing mouthpieces.

First to get billing was Judd Berstein who was retained by the show's producers to conduct an independent probe.

His casting credits include: helming Judd Burstein, P.C., a five lawyer boutique litigation firm. Burstein is regarded as a leading appellate lawyer who has handled well over 100 federal and state appeals. Respected for his breadth of substantive expertise in different areas of the law, over the years. Burstein has served successfully as trial counsel in litigations and arbitrations involving defamation, negligence, the airline industry, common law fraud, bankruptcy fraud, securities fraud, income tax disputes, white collar crime, patent law, copyright law, unfair completion, corporate dissolutions, partnership partitions, child custody, divorce, breach of fiduciary duty, breach of contract, provenance of art works, the music industry, the sport of boxing, architectural malpractice, real estate, building construction and civil racketeering. He has handled cases at the trial level in 18 states. In addition, Mr. Burstein has extensive experience as an appellate advocate. He has taught appellate advocacy at Hofstra University Law School, and has argued more than 60 federal and 40 state appeals.



Judd Burstein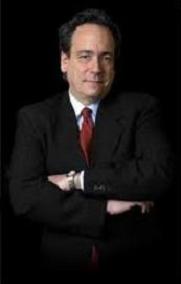 His clients have included Barry Weissler, Fran Weissler and National Artists Management Co.; Westport Playhouse; Stratosphere Hotel & Casino LLC in Las Vegas; Oscar de La Hoya and Golden Boy Promotions, Inc.; and Lennox Lewis.

This is the man who in 2014 settled landmark case against the National Enquirer arising from the death of Philip Seymour Hoffman. The Enquirer was required to buy a full page advertisement in the New York Times apologizing for its conduct, and to fund a foundation.

In his own spotlight on another side of the investigative stage is J. Bruce Maffeo hired by Actors' Equity Association.

Maffeo is the co-chair of the Criminal Defense law practice in the New York City office of Meyer, Suozzi, English & Klein, P.C. He joined the firm as a member in January 2007 and represents individuals and organizations charged with crimes and regulatory offenses.

According to his bio: "Bruce has practiced criminal law for more than 35 years and represents clients in a wide variety of federal and state criminal matters. During that time, he has tried virtually every type of criminal case, ranging from securities fraud to murder. As a result of his professional accomplishments, Bruce was inducted in 2009 as a Fellow in the American College of Trial Lawyers and currently serves as chair of its Downstate New York Committee.

"Among other cases, Bruce successfully represented the former COO of a day-trading firm indicted for securities fraud in the so-called "Squawk Box" prosecution where his client was the only defendant to receive a complete acquittal and dismissal of all charges after a two month trial in the Eastern District of New York. He also secured a hung jury in the nationally publicized federal murder-for-hire trial of legendary hip-hop producer James (a/k/a "Jimmy Henchman") Rosemond in a case arising from an alleged dispute between Rosemond and a rival producer over the celebrated rapper, The Game. And almost a decade before the Supreme Court's landmark Skilling decision, Bruce successfully argued to limit the use of the federal mail fraud statute in prosecuting public officials in the corruption trial of a Connecticut mayor.

"Bruce also has represented and conducted internal investigations for various companies and labor unions, including the International Brotherhood of Teamsters. Since 2006, he has served as the Ethical Practices Officer for AFSCME District Council 37, New York City's largest municipal union, where he is responsible for investigating allegations of corruption among that union's approximately 120,000 members."

I spoke to Burstein over the telephone as well as engaging in an exchange of e-mails. He provided me with his 45-page file which included his official statement and copies of all e-mail exchanges. I read every word of every page, which did contain a few privacy protection name redactions.

What jumps out is that there is a lack of cooperation in moving along the investigation; interviews which were scheduled were suddenly canceled and questions are ignored.



J. Bruce Maffeo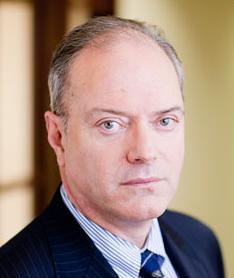 On July 13, 2018 at 7PM Burstein e-mailed to Maffeo a lengthy message which included the paragraphs:

"As far as I am concerned, we should be on the same side: finding the facts so that any necessary corrective measures can be taken - thereby hopefully ensuring that the cast and crew are not bullied or otherwise harassed. If you want to be present for all of my interviews, that's fine with me. I'll even do them in your office. If you want me to sign a confidentiality agreement requiring me to later provide an affidavit confirming that I have maintained confidentiality, I am happy to do that - thereby putting my law license at risk if I lie. I am even willing to permit you to see my recap of interviews Actors Equity members in advance of my final report so that you can alert me to inaccuracies in any of them and/or help me make edits so that I do not inadvertently reveal someone's identity indirectly. In addition, I would very much like to have a court reporter present for unsworn interviews to ensure accuracy.

"I just want to ascertain the facts and do all that I can do to fix things that need to be fixed. But in order to do so, I need your help sooner rather than later."

A reply was e-mailed to Burstein from Maffeo the following day, Saturday, July 14 at 2:33PM with two CC: one to Mary McCall and the other to his law firm. It states: "Judd: once I conclude my investigation and share the results with the union, it will decide the extent to which it wants to provide any information to you and your clients and the appropriate conditions for doing to."

When I asked Burstein what happened he replied: "They've circled the wagons."

He is sincere in that he is not taking sides. He just wants the truth. He's emphatic that he deliberately requested a flat fee retainer, rather than the usual hourly billing rate, so that he couldn't be accused of drawing out the investigation - or in any way padding the bill - or being biased towards the person paying said bill. He is dismayed and irritated that his attempts to find answers are being thwarted. He is downright angry that he is being accused of being biased because, in non-related matters, he has previously done some work for the show's producers NAMCO and the Weisslers.

Rather than paraphrasing or cherry picking sentences which might then be misinterpreted, Broadway To Vegas has decided to print the entirety of his "Response of Judd Burstein to Actors Equity's False Claims That He is Biased."

"Still disgracefully refusing to acknowledge – one way or the other – whether Jeffrey Loeffelholz complained to Actors Equity about his last Chicago rehearsal and whether, if so, anything was done about his complaint, Mary McColl of Actors Equity has chosen to impugn my integrity while falsely describing the reason why the union hired Mr. Maffeo.

"I have great respect for Mr. Maffeo and his integrity. That is why I asked him to join with me to conduct an investigation together. But, unlike me, he has an actual conflict of interest here. Ms. McColl is simply lying when she states that Mr. Maffeo was hired to conduct an independent investigation.

"To the contrary, when Mr. Maffeo first wrote me on July 10, he informed me that he had been "retained by Actors Equity to represent it and its members in this matter." That is different than being hired, as I was, to conduct an independent investigation. Mr. Maffeo was denominated an "independent investigator" only today, as a public relations gambit after I had sent consistent emails to him asking whether the union had ignored a complaint by Mr. Loeffelholz. It was only today that disingenuous questions about my objectivity were raised by Ms. McColl.

"I have freely admitted that I have represented NAMCO and the Weisslers in discrete matters. However, unlike Mr. Maffeo (and again, I have no quarrel with him because he is honorable), I was not hired to represent NAMCO or the Weisslers. I was hired to find the truth without regard to who that truth might harm. I have purposefully chosen to be paid a flat fee for my work so that there is no issue as to my issuing a favorable report in order to be paid, and my retainer agreement requires NAMCO and the Weisslers to waive any conflict of interest I might have because the result of my work may possibly have negative repercussions for them. Moreover, I have no obligation to keep them apprised of the progress of my work.

"In contrast, Mr. Maffeo, by his own admission, was hired "to represent Actors Equity" and he therefore has a duty to protect its interests. How, then, can he fairly investigate whether the union failed Mr. Loeffelholz by not taking action when he apparently complained that he had been mistreated at Chicago? Allowing Mr. Maffeo to investigate whether Actors Equity breached its obligations to one of its member just before he apparently committed suicide is akin to hiring the fox to investigate the mysterious disappearance of chickens from the pen.

"Plainly, the same lawyer should not be representing both Actors Equity and its members. Has Ms. McColl informed her members that the union's own conduct is a matter to be investigated? At a minimum, there should be separate counsel for the union and its members because Mr. Maffeo's joint representation of them has created an actual conflict of interest.

"If Ms. McColl had a true concern for what happened to Mr. Loeffenholz, as opposed to finding a way to exculpate the union, she would consent to a lawyer for the union, a lawyer for its members and I conducting a joint investigation. I have no objection to Mr. Maffeo representing either the union or its members.

"Of course she will not agree to this proposal because she plainly cares only about protecting the reputation of the union, as opposed to the well-being of its members. If that is not true, then why won't she and/or Mr. Maffeo answer the following two simple questions immediately:

"Did Mr. Loeffenholz complain to his union representative about his treatment during his last Chicago rehearsal? Did the union pursue the matter with Chicago's producers?"






E-Book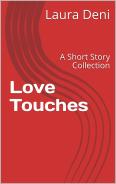 Soft back Book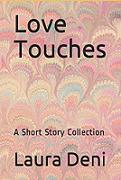 Broadway To Vegas is supported through advertising and donations. Priority consideration is given to interview suggestions, news, press releases, etc from paid supporters. However, no paid supporters control, alter, edit, or in any way manipulate the content of this site. Your donation is appreciated. We accept PAYPAL. Thank you for your interest.



E-Book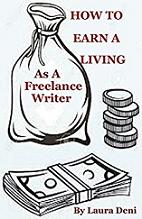 Soft back Book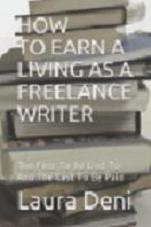 This is not your typical, totally boring textbook.

In the pages of How To Earn A Living As A Freelance Writer (the first to be lied to and the last to be paid) you'll find sex, celebrities, violence, threats, unethical editors, scummy managers and lawyers, treacherous press agents, sex discrimination; as well as a how-to for earning money by writing down words.





ART AND ABOUT


WALK THIS WAY

Lace-up boots, ca. 1900. Silk and silk brocade. Stuart Weitzman Collection, no. 59. Photo credit: Glenn Castellano, New-York Historical Society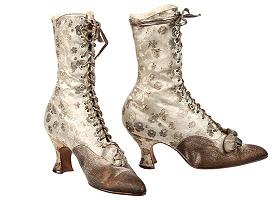 Footwear from the Stuart Weitzman Collection of Historic Shoes is on display through October 8, 2018 at the New York Historical Society in New York City.

Shoes in recent years have culturally transcended their utilitarian purpose to become an object of desire and deliberation, calling up abstract considerations - like the freighted meanings of femininity, power, domination, and aspiration - for both women and men alike.

Walk This Way: Footwear from the Stuart Weitzman Collection of Historic Shoes highlights examples from the shoe designer's extensive private collection, assembled over three decades.

The exhibition considers the story of the shoe from the perspectives of collection, consumption, presentation, and production with more than 100 of shoes on view. The exhibition explores larger trends in American economic history, from industrialization to the rise of consumer culture, with a focus on women's contributions as makers, designers, and entrepreneurs.

Coordinated by Valerie Paley, vice president, chief historian, and director of the Center for Women's History, with Edward Maeder, consulting curator, and Jeanne Gardner Gutierrez, curatorial coordinator.






E-Book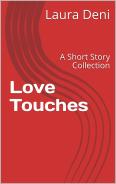 Soft back Book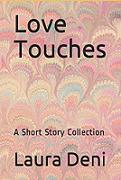 SWEET CHARITY


THE ACTORS FUND'S JOCK DUNCAN CELEBRI-TEE GOLD & TENNIS OUTING takes place on Monday, July 30, 2018 at the historic Knickerbocker Country Club in Tenafly, New Jersey.

The event will include a day of golf and tennis with big names in entertainment, all joining together to raise funds for The Actors Fund Home in Englewood, New Jersey. The event, now in its eighth year, is named for The Actors Fund's former treasurer Jock Duncan, who served as a Fund trustee for 13 years.

Tee up with Tony Award nominee and Golden Globe winning actor Peter Gallagher along with Drama Desk Award nominee and Astaire Award winning actor Robert Creighton or ace a serve to Tony Award nominee and Emmy Award winner, singer and recording artist Liz Callaway

Lunch and a full day of sport and entertainment.




E-Book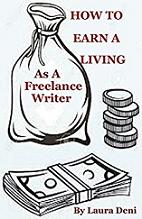 Soft back Book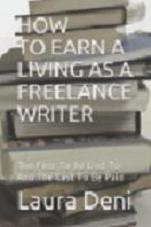 This is not your typical, totally boring textbook.

In the pages of How To Earn A Living As A Freelance Writer (the first to be lied to and the last to be paid) you'll find sex, celebrities, violence, threats, unethical editors, scummy managers and lawyers, treacherous press agents, sex discrimination; as well as a how-to for earning money by writing down words.





SPREADING THE WORD


TRIAL & ERROR

Steven Boyer and Sherri Shepherd in Trial & Error. Photo NBC.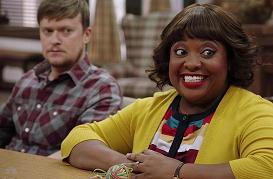 which began its second season last Thursday on NBC has downplayed, if not almost ruined, one of its best characters - while feeding into a negative behavior of some African-American mothers. Why?

In Season One, African-American Sherri Shepherd almost stole the show as head researcher Anne Flatch, whose quirks included being face-blind (although she has perfect penis recall), laughs at inappropriate moments and faints at the sight of beauty. She also suffers from dyslexia. Her expressions were memorable. As I have previously written, I couldn't abide Shepherd when she was a regular on The View. Then she made a huge fan out of me with her performance on Season One of Trial & Error. See Broadway To Vegas column of April 9, 2017.

Why now thwart her comedic genius?

In Season Two opener, her character is nothing more than a minor, uninteresting player. The adorable and outrageous quirks appear to have been stripped, or seriously minimized. She now has a new, but boring quirk - she occasionally jumps high. That isn't funny, clever or interesting.

With Christine Chenoweth being this season's lead character Lavinia Peck-Foster, a field day could have been had with Flatch fainting each time she saw Lavinia - or Lavinia outraged if Flatch didn't faint upon seeing her.

What Flatch demonstrated on the premier was being an 'acceptable' racist because she was talking about her own race. In the promos leading up the premiere of the second season you see the character of Flatch telling moronic, Caucasian investigator Dwayne Reed played by Steven Boyer that she is going to talk to him the way she would talk to her daughter. Then she tells him to "Move your black ass."

If a white person told a black person to 'Move your black ass' - or - "Move your white ass," a lawsuit would follow.

Apparently, somebody in power thought Shepherd as Flatch saying that to Reed would appeal to viewers. Depends upon how low the aim.

Go to a grocery store frequented by low income, poorly educated black women and they consistently use the phrase 'black ass' when giving their child instructions. "Get your black ass over here." "Sit your black ass down."

Go into a neighborhood grocery store where poor, uneducated white women shop and you'll hear those mothers yell at their kids to 'move their ass.' They don't say 'white ass'. Like low income, poorly educated black mothers, the white mothers constantly speak to their children using street language.

Go into a grocery store where Oriental mothers shop and you won't hear children being spoken to in street language. An Oriental mother would never tell her child to 'move your ecru ass.' In fact, I've never witnessed an Oriental women use the word 'ass' in giving instructions to her child.

Why strip Sherri Shepherd's character of all the comedic quirks which made the characters so unique and turn into nothing more than something ordinary - a disposable character which no longer stands out and adds laughs?

Trial & Error is still a marvelous, addictive farce. With the exception of Shepherd's character, all of the returning characters remain strong - with Boyer's portrayal of Dwayne Reed the strongest of the secondary roles. Chenoweth has traits of both Lucille Ball and Carol Burnett. The addition of town rules pertaining to women - such as the one which permits a woman to drive as long as a man walks in front of the car with signal flags is hilarious. So once was Shepherd's character. I want the old Flatch back.

THE LATIN GRAMMY CULTURAL FOUNDATION has announced its annual list of three Gifted Tuition Scholarship winners and 40 recipients of a Tuition Assistance Scholarship which will allow talented music students from diverse backgrounds with a great passion for Latin music, to attend some of the most prestigious universities in the world and pursue their musical dreams.

Among this year's class of scholarship recipients is the winner of the previously announced Carlos Vives Scholarship, Nicolle Horbath, who was honored in Colombia, on June 5, with a maximum value of $200,000 USD to attend Berklee College of Music in Boston.

The following students each received the Gifted Tuition Scholarship, with a maximum value of $100,000 USD, which goes towards supporting a portion of the tuition costs of the university of their choice:

Ricardo Matute, a percussionist from Colombia
Froylan Saul Ojeda, an upright bass player from Mexico
Gilmarie Villanueva, a voice student from Puerto Rico

Gilmarie Villanueva's scholarship was sponsored by Argentine businesswomen, television host, and philanthropist Bettina Bulgheroni. The scholarship will go towards supporting the collegiate education of Gilmarie Villanueva, whose family was greatly affected by Hurricane María.

In addition to the three students mentioned, 40 students will receive the Tuition Assistance Scholarship, a one-time scholarship with a maximum value of $10,000 USD, to be used towards financing the tuition costs of their music education at a university or college of their choice. Recipients will pursue their education at various colleges and universities, such as Berklee College of Music, The New School, Faculdade de Música Souza Lima, The City College of New York, Colorado State University, Holland College, The New School of Jazz, Longy School of Music, The New School (Mannes School of Music), Pontificia Javeriana de Bogotá, and the Conservatorio de Música de Puerto Rico.

The 44 scholarship recipients in 2018 are from diverse countries, such as Venezuela, Brazil, Colombia, the United States, Mexico, Spain, Dominican Republic, Puerto Rico, Peru, Chile and one recipient each from the United Kingdom and Indonesia.

To date, 156 scholarships have been awarded, totaling an impressive $3.4 million USD that have been gifted by the Latin Grammy Foundation to assist students with financial constraints fund their studies. In 2018 alone, $900,000 USD was awarded.

QUESTIONS & JERRY SEINFELD: MIDSUMMER NIGHT CONVERSATIONS ON CREATIVITY WITH QUESTLOVE next challenges, and the intersection of art and commerce in his life. Sunday, July 29, 2018 at Guild Hall in East Hamptons, NY.

Drummer, DJ, producer, culinary entrepreneur, author, and member of The Roots - Questlove is the heartbeat of Philadelphia's most influential hip-hop group. He is the Musical Director for The Tonight Show Starring Jimmy Fallon, where his beloved Roots crew serves as house band. A 5-time Grammy Award winning musician, he's a prolific author and co-produced the Original Broadway Cast Recording of Hamilton, and currently serves as the Executive Music Producer and Composer on the A&E Mini Series Roots.

HAMILTON: THE EXHIBITION a 360-degree, immersive exhibit that will travel to select U.S. cities - will open April 6, 2019 in Chicago. Jeffrey Seller, producer of the musical Hamilton announced that Hamilton: The Exhibition will be on display in a specially-built free-standing structure the size of a football field.

Hamilton: The Experience is a collaboration between creative director David Korins, who designed the set for Hamilton, Yale University professor and historian Joanne Freeman, Hamilton creator Lin-Manuel Miranda, director Thomas Kail and producer Jeffrey Seller. Harvard University history and law professor Annette Gordon-Reed is also contributing to the historical accuracy of the exhibit. IMG joins the team as project manager for the exhibition.

ENDSTATION THEATRE COMPANY'S 2018 SUMMER PLAYWRIGHTS INITIATIVE. at Randolph College's Thoresen Theatre takes place July 24, 2018. Free to the public, two brand new works will be read: Nico's Volcano by Michelle LoRicco is new play for young audiences that deals with grief, anger, healing, and what it means to be a family. Compromise is a play about American politics in 1850. Senators Henry Clay, and Stephen Douglas are crossing party lines to broker the Compromise of 1850, which would avoid a Civil War but would sign the Fugitive Slave Act into law. Meanwhile Frederick Douglass is deciding whether or not to cross the Mason-Dixon line to meet with Senator Daniel Webster, whose support for the Compromise might mean it will pass.

Endstation Theatre Company is located in Lynchburg, Virginia.

LESTER HOLT anchor of NBC Nightly News With Lester Holt and Dateline NBC, will be awarded the 2018 Poynter Medal for Lifetime Achievement in Journalism at Poynter's annual Bowtie Ball in St. Petersburg, Fla. on December. 8, 2018.

Holt's work has been recognized with numerous honors, including multiple Emmy Awards and Quinnipiac University's Fred Friendly First Amendment Award. In 2016, he was featured on Time's 100 Most Influential People list and was named "Journalist of the Year" by the National Association of Black Journalists.

The Poynter Medal for Lifetime Achievement recognizes the outstanding career achievements of a journalist whose work has made a lasting impact serving citizens in our democracy. Previous recipients are PBS NewsHour anchor Judy Woodruff and CBS Evening News anchor Bob Schieffer.

THE RECORDING ACADEMY has announced that the 61st Annual Grammy Awards returns to Los Angeles' Staples Center on Sunday, February 10, 2019, and will broadcast live on the CBS Television Network. Nominations in all 84 categories will be announced on Wednesday, December 5, 2018, and will honor the best in recordings released between October 1, 2017 and September 30, 2018.

HALLOWEEN FESTIVAL we know, it's July. Never-the-less this is the place to be for folks who plan early for the elaborate - or are in the scar biz.

Expect lots of vendors, workshops, panel discussions, previews of haunted attractions, and a few scares from wandering actors at Midsummer Scream. July 28-29 at the Long Beach Convention & Entertainment Center in Long Beach, CA.

BIRTHDAY GIRL CAMILLA, THE DUCHESS OF CORNWALL who is extremely gracious with impeccable manners, celebrated her birthday on July 17th with her husband Prince Charles, as the two continued their annual summer tour of Cornwall, which is where the popular series Poldark is filmed. Prince Charles told the crowd that he watches the show. You can, too. It airs in America on PBS.

Their Royal Highnesses formally open the picturesque island's newly improved quayside. The new quay hopes to attract more visitors to the Isles of Scilly - tourism accounts for more than 85% of the local economy.

The Isles of Scilly is a group of over 200 beautiful islands and rocks located 28 miles from Cornwall – they have been part of the Duchy of Cornwall since its beginning in the 14th century.

The Duke and Duchess toured the new harbor-side restaurant, 'On The Quay', where The Duchess was presented with a birthday cake - a delicious looking carrot cake decorated with pink roses, candied orange peel and walnuts.

After Camilla blew out the candles her husband cut the cake for her. They put one piece on a plate, grabbed two forks and happily shared the slice.

On Tuesday, July 24, Camilla will be on the Isle of Wight where she will visit Osborne House, where she will be joined by Dame Judi Dench and have the opportunity to see how the house has changed since her last visit in 2009.

Osborne House was built between 1845 and 1851 for Queen Victoria and Prince Albert as a summer home and rural retreat. Queen Victoria died at Osborne House in January 1901. No longer a royal residence, Osborne House in open to the public for tours. Since 2005, the house has occasionally hosted picnic-style concerts on the lawn outside the main house.

It's been a busy year for Prince Charles and his wife. Since Camilla's last birthday they have taken part in 619 engagements, made 15 official overseas visits and visited 85 cities, towns and villages.

There is no record of how many thousands of hands they have touched; or - for that matter - how many bottles of hand sanitizer they have used.

TODAY, JULY 22 is National Penuche Day. Tomorrow is National Vanilla Ice Cream Day and National Hot Dog Day. July 24 is National Tequila Day. July 25 is National Hot Fudge Sundae Day. July 26 boasts National Bagelfest and National Coffee Milkshake Day. July 27 celebrates National Scotch Day while July 28 is National Milk Chocolate Day and National Hamburger Day. Next Sunday, July 29, is National Lasagna Day.






E-Book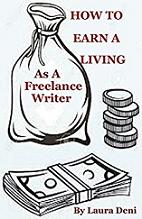 Soft back Book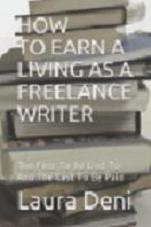 This is not your typical, totally boring textbook.

In the pages of How To Earn A Living As A Freelance Writer (the first to be lied to and the last to be paid) you'll find sex, celebrities, violence, threats, unethical editors, scummy managers and lawyers, treacherous press agents, sex discrimination; as well as a how-to for earning money by writing down words.





OTHER PEOPLE'S MONEY


THE BOYS IN THE BAND a $3.5 million production, directed by Joe Mantello, has recouped its investment in 11 weeks.



E-Book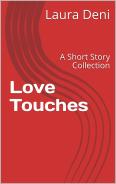 Soft back Book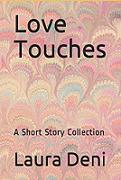 PRETTY WOMAN: THE MUSICAL based on the 1990 romantic comedy, Pretty Woman features a book co-written by the film's director, the late Garry Marshall, and screenwriter J.F. Lawton, and music by Grammy winner Bryan Adams and Jim Vallance.

Directed and choreographed by Jerry Mitchell.

Starring three-time Tony Award nominee and Olivier Award winner Andy Karl in the role of wealthy businessman Edward Lewis . Joining Karl are Samantha Barks as Vivian, Orfeh (Karl's wife) as Kit, Eric Anderson as Mr. Thompson, Kingsley Leggs as James Morse, and Jason Danieley as Philip Stuckey.

Completing the cast on Broadway are Allison Blackwell, Tommy Bracco, Brian Calì, Robby Clater, Jessica Crouch, Nico DeJesus, Anna Eilinsfeld, Matt Farcher, Lauren Lim Jackson, Renée Marino, Ellyn Marie Marsh, Jillian Mueller, Jake Odmark, Jennifer Sanchez, Matthew Stocke, Alex Michael Stoll, Alan Wiggins, Jesse Wildman, and Darius Wright.

The production features scenic design by David Rockwell, costume design by Gregg Barnes, lighting design by Kenneth Posner and Philip S. Rosenberg, sound design by John Shivers, hair design by Josh Marquette, music supervision, arrangements, and orchestrations by Will Van Dyke, and casting by Telsey + Company.

Pretty Woman began previews July 20 at Broadway's Nederlander Theatre with an official opening set for August 16, 2018.

SMOKEY JOE'S CAFE The Songs of Leiber & Stoller, conceived by Stephen Helper and Jack Viertel with words and music by Jerry Leiber and Mike Stoller.

Directed and choreographed by Emmy award winner and Tony Award nominee Joshua Bergasse,

Featuring 36 of the greatest songs that celebrates the humor, passion, and heartbreak of everyday life, including showstopping classics like On Broadway, Stand by Me, Jailhouse Rock, Hound Dog, Love Potion No. 9, Spanish Harlem, Yakety Yak and Charlie Brown, it celebrates the music of the legendary songwriting duo, Jerry Leiber and Mike Stoller. Their generation-defining songs provided hit after hit for icons like Elvis Presley, Ben E. King, The Coasters, and The Drifters.

The cast will feature Dwayne Cooper, Emma Degerstedt, John Edwards, Dionne D. Figgins, Nicole Vanessa Ortiz, Kyle Taylor Parker, Jelani Remy, Max Sangerman, and Alysha Umphress.

The creatives include: scenic design by Beowulf Boritt, costume design by Alejo Vietti, lighting design by Jeff Croiter, sound design by Peter Fitzgerald, original vocal arrangements by Chapman Roberts, and orchestrations by Steve Margoshes and Sonny Paladino. Music supervision and new arrangements are also by Paladino. Hair and Wig Design by Charles G. LaPointe.. Music Coordinator John Miller. Conductor Matt Oestreicher. Associate Choreographer Alison Solomon. Production Stage Manager Pamela Edington. Technical Supervisor Mary Duffe. Casting Tara Rubin Casting. Kaitlin Shaw, CSA.

The delightful and entertaining musical premiered on Broadway in 1995 and earned seven Tony nominations, including Best Musical. The production went on to play over 2,000 performances at the Virginia Theatre (now the August Wilson). This revival officially opening July 22, 2018 at Off-Broadway's Stage 42 in NYC.

JASPER JONES based on the novel by Craig Silvey Adapted by Kate Mulvany

Directed by Sam Strong.

In the sizzling summer of 1965, a bookish 14 year-old boy flees from the boredom and bullying of small-town life by burying himself in stories of epic adventure. He never thought he'd find himself living one.

"Charlie Bucktin lives in a tiny, insignificant bush town where nothing happens. Nothing, that is, until the town's very own Huckleberry Finn – the light-fingered and dark-skinned Jasper Jones – stumbles upon a gruesome crime out by the dam. Who else would he call on for help but the sharpest kid around? A midnight tap at Charlie's window sparks a race to solve a murder and clear Jasper's name.

"Somewhere between Harper Lee's To Kill a Mockingbird and classic movie Stand by Me, Kate Mulvany's adaptation of Craig Silvey's novel is a bittersweet, joyous coming-of-age yarn set in a community where every weatherboard house hides a dark secret. " Cast Includes Ian Bliss, Shaka Cook, Nicholas Denton, Rachel Gordon, Hayden Spencer, and Harry Tseng.

Designer Anna Cordingley. Lighting Designer Matt Scott. Composer/ Sound Designer Darrin Verhagen.

July 28 - August 18, 2018 at the Playhouse of the Queensland PAC in Queensland, Australia.

SEARED a new comedy by Theresa Rebeck.

Directed by Moritz von Stuelpnagel.

Starring Tré Davis as Rodney, Michael Esper as Mike, Krysta Rodriguez as Emily and Steven Pasquale as Harry.

Chef Harry (Steven Pasquale) is a genius in the kitchen; his scallops are the "it" dish in Brooklyn. His business partner, Mike (Michael Esper), wants to expand their restaurant, but Harry sees that as selling out. When a shrewd consultant (Krysta Rodriguez) is brought in to make the case for expansion, Harry boils over. Can their most devoted employee (Tré Davis) help to put the lid back on? Tony Award nominee Moritz von Stuelpnagel directs this new fit-for-foodies comedy by critically-acclaimed playwright Theresa Rebeck, which grapples with the intersection of creativity and commerce.

July 25 - August 4 on the Nikos Stage at the Williamstown Theatre Festival in Williamstown, MA.


WHO'S WHERE




THE HALL & OATES PLUS TRAIN scheduled for July 26 at Houston's Toyota Center has been canceled.

ROD STEWART AND CYNDI LAUPER bring their summer tour to Seminole Hard Rock Hotel & Casino in Hollywood, Florida on Tuesday, July 24. On Thursday their show is at the Amway Center in Orlando, Florida. Saturday's stop is at the Spectrum Center in Charlotte, NC. Next Sunday, July 29 they perform at the KFC Yum! Center in Louisville, KY.

SMASHING PUMPKINS are on their reunion tour, although . D'arcy Wretzky will not be joining the band on tour with a show Tuesday July 24, at the American Airlines Arena, Miami, F.L. Wednesday's stop is at the Amalie Arena, Tampa, FL. On Friday they're on stage at the Royal Farms Arena, Baltimore, MD. Saturday's gig is at the Wells Fargo Center, Philadelphia, PA. Next Sunday, July 29, 2018 they'll be performing their hits at the Mohegan Sun Arena, Uncasville, CT.

STING brings his tour to the Schloss Salem in Salem, Germany on Monday July 23, 2018.

THE AVETT BROTHERS the North Carolina quartet - Seth Avett, Scott Avett, Bob Crawford, and Joe Kwon - riding a creative wave which had their eighth studio album debut at #5 on the Billboard Top 200. With tickets starting at $77, their show was sold out months in advance of their Wednesday, June 27 stop at The Stiefel Theatre in Wichita, Kansas.

THE HOLLYWOOD VAMPIRES the supergroup made up of Alice Cooper, Johnny Depp and Aerosmith guitarist Joe Perry continue their tour with a stop on Wednesday, June 27, at the Tollwood Munich, Germany. Friday's gig is at Jahrhunderthalle Frankfurt, Germany. On Saturday, June 30, they're in the spotlight at Clam Castle Klam, Austria.

LINDA EDER returns to Feinstein's/54 Below for shows July 26-28, 2018.

TOAD THE WET SPROCKET vocalist and guitarist Glen Phillips, guitarist Todd Nichols, bassist Dean Dinning, and drummer Randy Guss performs Tuesday, July 24, at the Crest Theatre in Sacramento, CA. On Thursday the tour stops at Revolution Hall in Portland, OR. Friday's performance is at the Neptune Theatre in Seattle, WA. Saturday gig is at the Bing Crosby Theatre in Spokane, WA Next Sunday, July 29, the show is at the Pub Station Ballroom in Billings, MT.

CELINE DION performs Monday, July 23, at the Impact Arena in Bangkok, Thailand. On Friday the tour stops at the Qudos Bank Arena in Sydney, Australia for a two nighter.

ED SHEERAN performs July 25 at the Trabrennbahn Bahrenfeld in Hamburg, Germany. On July 29 he's at the Olympiastadion in Munich, Germany.

BILLY JOEL entertains July 27, 2018 in Philadelphia, PA at Citizens Bank Park.

THE BEST OF WAGNER'S RING performed by the National Symphony Orchestra conducted by Patrick Summers. Featuring soprano Christine Goerke, tenor Simon O'Neill, and baritones Alan Held and Eric Owens. Saturday, July 28, 2018 at Wolf Trap in Vienna, Virginia.

LYNYRD SKYNYRD on stage July 27 at the Blossom Music Center in Cleveland, OH. On July 28 the show is at Hershey Park Stadium in Hershey, PA.

SLIM MAN an award-winning jazz vocalist returns to the Balcones Heights Jazz Festival in San Antonio, Texas on Friday, July 27, 2018. Bill Parsons on keys, Roger Tamez on sax, Wednesday Ball on vocals, Eric Casillas on percussion.

HIPPIEFEST TOUR 2018 concert starring Vanilla Fudge, Rick Derringer, Mitch Ryder and The Detroit Wheels, and Badfinger featuring Joey Molland takes place Thursday, July 26, 2018 at the State Theatre of New Jersey in New Brunswick, NJ.


FINAL OVATION


GARY BEACH Tony award winning actor died Tuesday, July 18, 2018 in Palm Springs, California.. He was 70.

He won a 2001 Tony for starring as the self-absorbed and beyond-flamboyant director Roger DeBris in the Broadway production of The Producers. He also reprised the role in the Las Vegas production and in the 2005 film.

He also appeared on the road in musicals: Annie, Les Miserables, Beauty and Beast, and 1776.

His numerous Broadway credits included earning Tony nominations for portraying Lumiere in Beauty and the Beast and Albin in the 2004 revival of La Cage aux Folles.

He is survived by his spouse Jeff Barnett.

DANIEL JOHN CLEARY music executive died Sunday, July 8, 2018 in Los Angeles. He was 89.

A Chicago native, he served in the Army from 1951 to 1952 during the Korean War booking entertainment for the troops. He started his 50 plus year career in the music industry as a theatrical agent, at Music Corporation of America, moving out to Los Angeles in the early 60's to work for GAC, CMA, and ultimately becoming Head of Personnel Appearances at ICM. In the late 1970's he left the agency arm of the business to become a personal manager.

Throughout his career, he was honored to work with such diverse talents as Nat King Cole, Andy Williams, Herb Alpert and the Tijuana Brass, Burt Bacharach, The Carpenters, The Commodores and Natalie Cole.

Former husband of the late Patricia B. Cleary, he is survived by his wife Celia M. Cleary; sons, Danny, Kevin, and Joshua; daughters, Patty, Colleen, Mary Megan, and Bridget; and his beloved grandchildren, Riley Lusetich, Aidan O'Connor, Dylan Lusetich, Patrick Harrison Marks, Cailey Breen Cleary, Kayden Cleary, Violet Cleary, and Olivia O'Connor.

DENIS TEN an Olympic figure skating medalist was killed Thursday, July 19, 2018 in Kazakhstan. Ten was stabbed after a dispute with individuals who allegedly attempted to steal a mirror from his car in his home city of Almaty, Kazakh news agencies reported. Doctors in Almaty say the skater died in the hospital there. He was 25 years old.

Prosecutors in Kazakhstan said they were treating the case as murder.

Born in Kazakhstan to a family of Korean descent, Ten's bronze at the Winter Olympics in Sochi in 2014 made him Kazakhstan's first medalist in figure skating.

Ten also won the Four Continents championships in 2015, and was a world championship silver medalist in 2013.













Next Column: July 29, 2018
Copyright: July 22, 2018 All Rights Reserved. Reviews, Interviews, Commentary, Photographs or Graphics from any Broadway To Vegas (TM) columns may not be published, broadcast, rewritten, utilized as leads, or used in any manner without permission, compensation and/or credit.
Link to Main Page
---
Laura Deni



For the snail mail address, please E-mail your request.
CLICK HERE FOR COMMENT SECTION