! >
Broadway To Vegas
  
 SHOW REVIEWS CELEBRITY INTERVIEWS GOSSIP NEWS

| | |
| --- | --- |
| | |
ELVIS PRESLEY STATUE UNVEILED - - THE PIRATE QUEEN CD - - THE JAMES IRVINE FOUNDATION - - CARMEN JONES IN LONDON - - GERSHWIN SINGS GERSHWIN - - EMMETT TILL TO BECOME PLAY AND LAW - - ERIC CLAPTON'S CROSSROADS FESTIVAL - - OFF-BROADWAY SIDE WALK SALE - - DONATE . . . Scroll Down


Copyright: July 22, 2007
By: Laura Deni

CLICK HERE FOR COMMENT SECTION
ANOTHER ELVIS PRESLEY STATUE UNVEILED


A sixth official commemorative statue of Elvis Presley is about to be unveiled. Next thing you know homage to Elvis tours will be staged, permitting those who adore the rock icon the opportunity to travel from statue to statue, and worship at the metal feet of their idol.

The latest addition to the statuary is a life-sized bronze, commissioned by TV Land, a division of MTV Networks. That will be unveiled at the Neal Blaisdell Center in Hawaii at 10 a.m. July 26.

The statue, a tribute by the network and the city and county of Honolulu, is meant to commemorate the 30th anniversary of Presley's death at Graceland on Aug. 16, 1977.

Presley will be shown in the famous beaded and studded flare-legged, big-collared, bejeweled ensemble.costume he wore in a historic 1973 concert Elvis: Aloha From Hawaii, which was the first musical event beamed around the globe by satellite, reaching viewers in 40 countries, with an audience share of 51 in the U.S. The live album rocketed to No. 1 on the Billboard charts and earned a five-time platinum award for sales of more than 5 million. Since then, a DVD version also has become a keepsake.

"With a great deal of affection, we're very excited to pay tribute to Elvis and that great event that was seen by 1.5 billion around the world," said Rob Pellizzi, senior vice president of marketing for TV Land, a cable channel devoted to classic and iconic TV programming. "The connection with Elvis always has been remarkable worldwide," Pellizzi said.

"In the Philippines, 92 percent of viewers watched; 70 percent in Hong Kong."

"Elvis remains an idol and a hero to so many of us. And because of his time spent here, Hawaii considers him an adopted son," said Honolulu Mayor Mufi Hannemann, himself a crooner who sang an Hawaii-themed medley at his inauguration.



One of two Elvis Presley statues in Memphis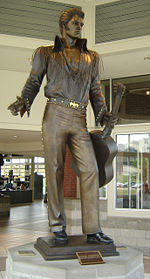 "Elvis will forever remain a part of Hawaii's identity - from his film Blue Hawaii to his 1961 benefit performance to raise money for the USS Arizona Memorial to the historic concert which the sculpture commemorates."

This Hawaiian display marks the 6th Presley statue erected in honor of The King of Rock 'n' Roll.

Prior to the Hawaiian display, the last one unveiled was in Shreveport on Friday, October 15, 2004 at the Municipal Auditorium. That statue and Shreveport then joined the ranks of three other cities that were pivotal in Elvis's life: his original hometown of Tupelo, where a statue of Elvis as a youth is displayed at his birthplace home; his adopted hometown of Memphis, which has two statues of Elvis depicting him in two eras of his superstardom. The Elvis Presley memorial statue in Elvis Presley Plaza on Beale Street is nine-and-a-half-feet tall and made of bronze. It replicates the original that stood there from 1980 to 1994. That statue was removed and restored because of damage done by souvenir hunters.



Pricilla Presley helped unveil the Elvis Presley statue at the Las Vegas Hilton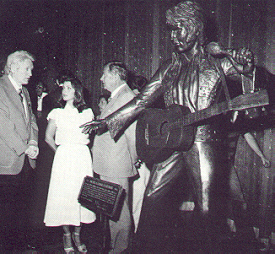 The other location for a Presley statue is Las Vegas - where the Las Vegas Hilton has a statue in tribute to Elvis's years of great success playing their showroom. The Elvis Presley statue was officially dedicated at the Las Vegas Hilton on Friday, September 8, 1978.

Los Angeles sculptor Carl Romanelli created the bronze statue, which was initially on display outside the showroom in a glass case before being moved to the lobby. In late 2005, it was temporarily removed and stored while the lobby was undergoing renovation.

Elvis debuted at the Las Vegas Hilton (then called the International) on July 31, 1969. He performed 837 consecutive sold-out shows, performing before 2.5 million people. His final show was December 12, 1976.


THE MUSIC GOES ROUND AND ROUND


THE PIRATE QUEEN with a score by the Tony Award-winning authors Alain Boublil and Claude-Michel Schönberg, who gave us Les Misérables and Miss Saigon.

The Pirate Queen sank on Broadway - closing after only 85 performances, but this original Broadway cast CD floats.

The excellent cast of 42 is led by the talented Stephanie J. Block, Hadley Fraser, Linda Balgord, Marcus Chait, Jeff McCarthy and William Youmans. They recorded the album at Legacy Studios in New York City on April 30, 2007.

The Pirate Queen is one of the few Broadway cast recordings that - if recorded as an instrumental - would be stand on its own notes - capable of repetitive play whether at home, in an office or any setting in between.

Blossom the orchestrations and this is meant to be played as an instrumental, Philharmonic concert offering.

The CD boasts excellent musicianship.

Musicians include; Musical Director/Conductor Julian Kelly. Assistant to the Musical Director/Piano is Brian Connor. Associate Musical Director/Synthesizer is Joshua Rosenblum. Fiddle/Violin; Liz Knowles. Villeann Pipes/Whistles; Kieran O'Hare. Soprano Sax/Clarinet; Kenneth Edge. Horn; Jeff Nelsen. Harp/ Gaelic Harp; Kirsten Agresta. Guitars/Banjo; Steve Roberts. Electric Bass; Michael Pierce. Percussion; Dave Roth. Drums/Bodhran; Frank Pagano.

Track Listings

1. Prologue
2. Pirate Queen
3. Woman
4. My Grace
5. Here on This Night
6. Waking of the Queen
7. Rah-Rah, Tip-Top
8. Choice Is Mine
9. Boys'll Be Boys
10. Wedding
11. I'll Be There
12. Day Beyond Belclare
13. Sail to the Stars
14. Entr'acte
15. Enemy at Port Side
16. I Dismiss You
17. If I Said I Loved You
18. Role of the Queen
19. Christening
20. Let a Father Stand by His Son
21. Surrender
22. She Who Has All
23. Sea of Life
24. Woman to Woman
25. Finale

Sound and Protools Engineer: Pete Karam. Mixing Engineer; Niall John Acott. Mastered by Ray Staff at Alchemy Soho. Released by Broadway Masterworks.



THE JAMES IRVINE FOUNDATION

Sheldon Epps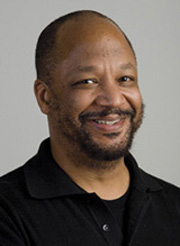 recipients of the 2007 James Irvine Foundation 2007 Leadership Awards are six recipients, representing five organizations. On July 16 they were awarded $125,000 per organization for successfully tackling pressing California state issues that many considered intractable. Pasadena Playhouse Artistic Director, Sheldon Epps, was honored as one of the six recipients.

The Pasadena Playhouse is officially California's state theater, but poor attendance has threatened to close its doors more than once in its long history. Up until the last decade, when the theater did put on performances, often there would be no people of color - and few under 60 - in the audience. Enter Sheldon Epps in 1997, one of the few African-American artistic directors of a major regional theater in the country. His commitment to diversity and the production of an eclectic range of high-quality performances has led to the Playhouse's remarkable renaissance.

Today it is recognized nationally for its commitment to theatrical diversity, artistic excellence, and box-office success. The Playhouse offers a broad range of high-quality productions, draws a younger and multiethnic audience and conducts programs to expose disadvantaged youth to live theater, while maintaining steady growth in subscriptions and ticket sales.

The son of a Presbyterian minister, Epps grew up in Compton and went on to receive a classical training in the theater. Early directing successes led to his working at some of the nation's top regional theaters and, later, in television. Today he is one of the few African American artistic directors of a major regional theater in the country. For creating a vibrant, high-quality performing arts center that engages diverse audiences and demonstrates the power of the arts, Sheldon Epps was named a recipient of a 2007 James Irvine Foundation Leadership Award.

The goal of the awards program, now in its second year, is to recognize and celebrate individuals who have demonstrated ingenuity, dedication, and collaboration — and to encourage other leaders to adopt similar approaches and solutions.

Gov. Schwarzenegger lauded this year's recipients, who have made significant impacts on issues ranging from education in low-performing schools to the role of theater in building community to global warming, air quality, and flood control.

"The James Irvine Foundation Leadership Award recipients are model citizens for their exceptional work to improve their communities and California," said Schwarzenegger. "These Californians have demonstrated visionary leadership in their ability to successfully work across sectors in business, education, environment, and the arts. I want to congratulate all of the recipients for their extraordinary achievements in each of their respective fields."

This year's recipients include:

Sheldon Epps, Pasadena Playhouse, Pasadena
Ashley Boren, Sustainable Conservation, San Francisco
Cesar Calderon, Soledad Enrichment Action, Los Angeles
John Carlon and Tom Griggs, River Partners, Chico
Yvonne Chan, Vaughn Next Century Learning Center, Pacoima.



Broadway To Vegas is supported through advertising and donations. Priority consideration is given to interview suggestions, news, press releases, etc from paid supporters. However, no paid supporters control, alter, edit, or in any way manipulate the content of this site. Your donation is appreciated. We accept PAYPAL. Thank you for your interest.


GERSHWIN SINGS GERSHWIN
Alexis Gershwin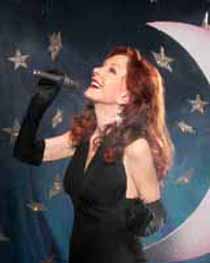 Alexis Gershwin, the niece of George and Ira Gershwin, closes out a three nighter this evening, Sunday, July 22, at the Sun Coast Hotel in Las Vegas.

The singer - who looks like she could moon-light as a fashion model - has been chirping since a teen. In a family noted for being multi-talented, she took some time off to concentrate on being a wife and mother. Now with her sons grown - screenwriter Hume and sound expert Brian - she has returned to the stage.

Currently she is making her Las Vegas debut in a show - Gershwin Sings Gershwin - which began as a one-nighter at the Catalina Bar & Grill in Hollywood, CA in February 2006. An East Coast debut took place a year ago, at the Stoneham Theatre in Stoneham, Massachusetts.

Teamed with acclaimed musical director, Steven Applegate, the Las Vegas performance boasts new arrangements of more than twenty Gershwin favorites including; A Foggy Day, Isn't it a Pity, They Can't Take That Away from Me, Embraceable You, and I Can't Get Started. Her personal favorite is Someone to Watch Over Me.

She is backed by six singers and eight musicians. Her forte is jazz and blues and between tunes Alexis injects patter about growing up Gershwin with weekly dinners with Uncle Ira.

It's doubtful that Alexis will ever run out of Ira and George stories. However, if she does - there is a raft of fascinating material about her mother.



Leopold and Frances Godowsky
Her late mother Frances Godowsky, a prolific painter and sometime singer better known as George and Ira's little sister, Frankie Gershwin, died in 1999 at the age of 92. She was a beauty - and the family's first breadwinner. An accomplished dancer who toured at 11 in a children's musical, Daintyland, she never let George and Ira forget that when they were grateful for $15 paychecks from Tin Pan Alley, she was raking in $40. She also appeared briefly on Broadway. She so impressed Cole Porter that she was offered her own show in Paris, but brother George made her turn down the offer.

A female overshadowed by her brothers, she eventually married one of George's poker cronies, Leopold Godowsky Jr., the son of the celebrated Austrian pianist. They married in 1930 and settled in Rochester, N.Y., where Godowsky was the co-inventor, with fellow musician Leopold Mannes, of color photography as we know it today.

The original Kodachrome, Ektachrome, Kodacolor, and Ektacolor film processes were all products of the collective genius of Godowsky and Mannes.

Godowsky was also first violinist with the Los Angeles and San Francisco Symphony Orchestras and performed with his father, the world-renowned pianist Leopold Godowsky.

Alexis is the eldest of four children, followed by; Leopold Godowsky III, Georgia Keidan and Nadia Natali. All four children have been involved in the performing and fine arts. Pianist and composer Leopold III, is a graduate of Columbia University where he received both his Bachelor and Master of Arts degrees in music. Author and designer Nadia Natali received her M.A. in dance therapy from Hunter College in New York City and is currently writing a Ph.D. dissertation in clinical psychology in the area of somatic psychology at the Santa Barbara Graduate Institute in Santa Barbara, CA.

Godowsky, Jr. passed away in 1983 as did Ira Gershwin. George Gershwin died in 1937.

Alexis' mother became a well known painter and re-emerged as a singer. Her 1975 album, Frances Sings for George and Ira, won wide acclaim, and after a granddaughter suggested she get vocal training, she began a long-deferred professional career, singing Gershwin tunes at the Lambs Club and elsewhere until the age of 90.

Alexis should have a long career ahead of her. It would be fun to see her collaborate in some way with Michael Feinstein.


SPREADING THE WORD


THE BALLAD OF EMMETT TILL

Emmett Till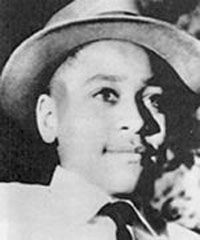 by Chicago playwright Ifa Bayeza is one of eight plays chosen to receive a workshop in advance of its world premiere production at the Goodman in April/May 2008.

The 1955 lynching of Emmett Till served as a shocking catalyst for the infant civil rights movement, and remains one of the most horrifying incidents in a tumultuous era.

On Jun 21, 2007 the U.S. House passed the Emmett Till Unsolved Civil Rights Crime Act. The bill, sponsored in the House by Georgia Rep. John Lewis (D-Atlanta) and Kenny Hulshof (R-MO) passed 422-2. Only Congressman Lynn A. Westmoreland (R-GA) and Congressman Ron Paul (R - TX) voted against the bill.

The bill's namesake, Emmett Till, was a 14-year-old African-American from Chicago, was brutally beaten and murdered by two white men while he was visiting relatives in Mississippi in 1955 after being accused of whistling at a white woman.

Roy Bryant and J.W. Milam tortured the boy and threw his disfigured body into the Tallahatchie River.

When Emmett Till's broken body was sent from Mississippi back to Chicago, his mother took one look at her son's body and demanded an open-casket funeral.



Georgia Rep. John Lewis (D-Atlanta) co-sponsored Emmett Till Unsolved Civil Rights Crime Act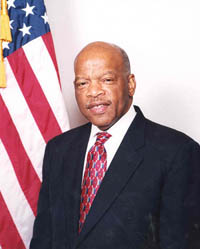 Kenny Hulshof (R-Missouri) co-sponsored Emmett Till Unsolved Civil Rights Crime Act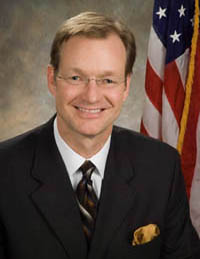 Emmett Till was buried September 6 in Burr Oak Cemetery in Alsip, Illinois. The same day, Bryant and Milam were indicted by a grand jury. An all-white jury acquitted the murderers, who later bragged about the killing in a magazine interview.

In The Ballad of Emmett Till, a highlight of the Goodman's New Stages series last season, Bayeza explores the powerful truths at the heart of the story, creating a work of vibrant theatricality and music, pierced with the poignancy of real life and the grandeur of contemporary myth.

Bayeza and director Kate Whoriskey have been living on the grounds of the O'Neill Theater Center in Waterford, Connecticut for one month, where they are engaging in a six-day process of rehearsals and two script-in-hand readings on July 26 and July 28.

This is a part of a summer partnership between Goodman Theatre in Chicago writing The O'Neill Theater Center's National Playwrights Conference.

"We are thrilled that the O'Neill Theater Center has included The Ballad of Emmett Till among its impressive slate of offerings this summer," said Goodman Theatre Executive Director Roche Schulfer. "This is a rare, wonderful opportunity for Ifa and Kate to come together on this play at an organization renowned for its nurturing environment."

Wendy C. Goldberg, now in her third season as artistic director of The Eugene O'Neill Theater Center's National Playwrights Conference, noted, "The collaboration between the O'Neill and the Goodman feels quite natural. I have always looked to the Goodman and Artistic Director Robert Falls as a leader in the field, one of the finest resident companies in this country. Providing a home for the development of emerging playwright Ifa Bayaza's The Ballad of Emmett Till is exciting, and feeds our work to nurture the next generation of theatrical storytellers."

More than 600 plays have evolved at The O'Neill since the National Playwrights Conference began. Playwrights who have participated in the conference include Kia Corthron, John Guare, Israel Horovitz, David Henry Hwang, David Lindsay-Abaire, Adam Rapp, Mark Ravenhill, Wendy Wasserstein and August Wilson. Conference participants represent a wide range of experience from playwrights working on a first play to Broadway veterans; directors and actors have also worked on and off Broadway and in regional theaters, and represent emerging artists and seasoned professionals. In addition to writers selected for staged readings, the conference serves as a retreat for several writers in residence working independently on special projects. Recent summers' residents include Christina Anderson, David Cale, Joseph Chaikin and Regina Taylor.

The Eugene O'Neill Theater Center, founded in 1964, has been home to more than 1,000 new works for the stage and 2,500 emerging artists and is itself the winner of a special Tony Award, the National Opera Award, the Jujamcyn Award for Theater Excellence and the Arts and Business Council Encore Award.

The Goodman Theatre is a recipient of the Special Tony Award for Outstanding Regional Theatre.


SWEET CHARITY


ERIC CLAPTON'S CROSSROADS FESTIVAL

Eric Clapton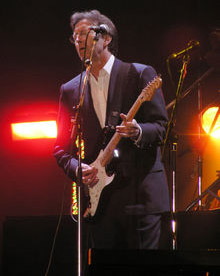 benfits the Crossroads Centre in Antigua which Clapton founded in 1998. The center was created to provide treatment and education to chemically dependent persons, those with other compulsive addictive behaviors, their families and their significant others. The Crossroads Centre has recently expanded its program to offer transitional living for men, in line with the Crossroads Centre's philosophy on recovery, at The Sanctuary in Delray Beach, Florida, for those who have completed a residential treatment program.

To honor and support the philanthropic efforts of legendary guitarist Eric Clapton, Fender has collaborated with Clapton to create a very special limited edition guitar and amp package featuring the new Eric Clapton Crossroads Stratocaster guitar and Crossroads '57 Twin-Amp.

The Eric Clapton Crossroads Stratocaster guitar, or Sun Strat will be produced in a limited run of 100 instruments globally; the Crossroads '57 Twin-Amps will number only 50. All profits from the project will benefit the Crossroads Centre, Antigua.

Each guitar will be crafted to Clapton's specification and bear a unique Crossroads Antigua graphic designed and originally hand-drawn by Clapton himself.

Fifty of the guitars will be paired with the amps in exclusive Crossroads platinum packages for $30,000 each. The other 50 Crossroads guitars will be offered in packages for $20,000 each. Sales began July 20. Clapton's monumental Crossroads Guitar Festival 2007 in Chicago takes place on July 28.

Credited throughout his career with creating super sounds in super groups, the ultimate Clapton collaboration will present the past, present and future of guitar music onto one stage for an incredible full day musical event. As with the guitar sales, all profits from the Festival will benefit The Crossroads Centre in Antigua.

This year's Festival will feature musical performances with once-in-a-lifetime guitar collaborations. The audience can expect unrivaled entertainment, brilliant guitar work, surprise guests and impromptu jams that are the hallmarks of these performers. Known as pioneers in their field, the roster of artists includes; Jeff Beck, Doyle Bramhall II, Eric Clapton, Robert Cray, Sheryl Crow, Vince Gill, Buddy Guy, BB King, Alison Krauss and Union Station, Sonny Landreth, Albert Lee, Los Lobos, John Mayer, John McLaughlin, Willie Nelson, Robert Randolph & The Family Band, Hubert Sumlin, The Derek Trucks Band featuring Susan Tedeschi, Jimmie Vaughan and Steve Winwood.


OTHER PEOPLE'S MONEY


OFF-BROADWAY SIDEWALK SALE

Yes, they used to make dresses like this little number worn by Kristine Nelsen in Crazy Mary. Photo by Joan Marcus.

Paul Sparks wearing his yellow self-defense suit in Essential Self-Defense Photo by Joan Marcus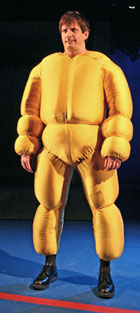 for the first time ever, Playwrights Horizons will join forces with New York Theatre Workshop, Second Stage Theatre and Signature Theatre Company to sell years' worth of authentic memorabilia and merchandise from past shows.

The Big Apple super sale takes place August 4 in Playwrights Horizons' air-conditioned Ford Motor Company Lobby.

At this one-day-only sale, theater fans will be able to purchase everything from autographed posters and scripts to authentic costume pieces worn in past shows to opening night gifts and anything thing else discovered backstage.

Items on sale include costumes such as the pink dress worn by Kristine Nielsen in Crazy Mary and the wolf man mask and yellow self-defense suit worn by Paul Sparks in Essential Self-Defense.

For the production prone here is your change to pick up an industrial Singer Sewing Machine.

Ever wonder what happens to all those left over T-shirts? They'll be a table full from productions such as award winners - The 25th Annual Putnam County Spelling Bee, The Little Dog Laughed and A Soldier's Play. Refreshments will be served. Cash and carry only.



CARMEN JONES by Oscar Hammerstein II. Based on Meilhac and Halevy's adaptation of Prosper Merimee's Carmen. Music by Georges Bizet.

Directed by Jude Kelly. Designed by Michael Vale. Musical Direction by Simon Lee. Choreography by Rafael Bonachela.

Southbank Centre celebrates the reopening of Royal Festival Hall with a brand new, fully-staged production of this compelling musical.

Carmen Jones seduces a soldier named Joe, who forgets his sweetheart Cindy Lou when faced with Carmen's spirit and charm. When boxer Husky Miller then turns Carmen's head, Joe's jealousy has tragic consequences.

Jude Kelly, acclaimed Theatre Director and Artistic Director of Southbank Centre, directs this vivid staging of tortured passion, jealousy and divided loyalties brought to life by a full cast of over 40 performers. Set in contemporary Latin America, the production captures the vibrancy of the continent and the intimacy of Carmen's tragedy with imaginative stage design by Michael Vale as a backdrop to this famous story of obsession, superstition and violence. Adapted from Bizet's original opera by Oscar Hammerstein II, the unforgettable score is performed by two of Southbank Centre's world-class Resident Orchestras, the Philharmonia Orchestra and the London Philharmonic Orchestra.

Not performed in London for 15 years, Carmen Jones performances July 25 - September 2 at the Royal Festival Hall, Southbank Centre, London.

TONGUES WILL WAG by Mike Daisey, directed by Jean-Michele Gregory.

A two-headed tale of love and loss. With wit and pathos, Daisey juxtaposes the tragedy of a young couple undergoing an unwanted pregnancy with the unlikely story of raising a puppy to adulthood.

Cape Cod Theatre Project presents staged readings of new American plays, performed by professional actors. Now in its 13th season, CCTP has created a unique process of collaboration between author, director and actors who work to refine the script. Post show discussions with the audience provide immediate reactions that contribute further input to the process. Three performances allow the playwright to revise and rewrite between presentations.

July 26-28 at The Cape Cod Playhouse in Falmouth, MA.

THE PAJAMA GAME the famous musical by Richard Adler and Jerry Ross with a book by George Abbott and Richard Bissell. Paul Blake will direct.

Will Chase will play Sid Sorokin opposite Kate Baldwin's Babe Williams. The cast will also include Patti Mariano as Mabel, Leslie Denniston as Gladys, Bruce Adler as Hines, Jack Friemann as Mr. Hasler, John Contini as Pop, Jennifer Cody as Mae, Sara Sheperd as Brenda, Gary Glasgow as the Salesman and Joe Farrell as Prez. Drew Humphrey and Brandon Bieber will be the Steam Heat dancers.

The ensemble will comprise Andrew Arrington, Brandon Bieber, Nathaniel Braga, Kyle Brown, Joseph Butler, Nick Cosgrove, Kara Driscoll, Ted Ely, Stephanie Gibson, Daisy Hobbs, Drew Humphrey, Ian Joseph, Jessie Kohut, Sean Montgomery, Samia Mounts, Kent Overshown, Ruth Pferdehirt, Rich Pisarkiewicz, Max Quinlan, Lisa Ramey and Gia Grazia Valenti.

The creative team features choreography by Liza Gennaro. Steve Margoshes is musical director. Michael Anania set designer. David Lander lighting designer and Jason Krueger sound designer.

July 23-29 at the St. Louis Muny, the nation's oldest and largest outdoor theatre. St. Louis, MO.

ELECTION DAY by Josh Tobiessen. Directed by Jeremy Dobrish.

It's Election Day, and Adam knows his over-zealous girlfriend will never forgive him if he fails to vote. But when his sex-starved sister, an eco-terrorist, and a mayoral candidate willing to do anything for a vote all show up, Adam finds that making that quick trip to the polls might be harder than he thought.

Starring Michael Ray Escamilla as Edmond, Halley Feiffer as Cleo, Adam Green as Adam, Lorenzo Pisoni as Clark and Katharine Powell as Brneda.

Presented by Second Stage Theatre at the McGinn/Cazale Theatre in NYC through August 25.


| | | |
| --- | --- | --- |
| | | |
WHO'S WHERE


MICHAEL FEINSTEIN performs Saturday, July 28, at Great Auditorium in Ocean Grove, NJ. Next Sunday, July 29, he entertains at the Filene Center at Wolf Trap in Vienna, VA.

GLADYS KNIGHT AND WAYNE BRADY in a two night romp, July 27-28 backed by the Los Angeles Philharmonic Orchestra, Los Angeles, CA.

KEITH URBAN in the spotlight Thursday, July 26, at the Bradley Center in Milwaukee, WI. On Friday the show is at Mark of the Quad Cities in Moline, IL. On Saturday he performs at the Qwest Center in Omaha and next Sunday he's on stage at the Wells Fargo Arena in Des Moines, IA.

LYLE LOVETT AN KD LANG have a full schedule in California. On Monday, July 23, they perform at the Golden State Theatre in Monterey, Wednesday finds them at Humphrey's Concerts By The Bay in San Diego. On Thursday the show is at the Greek Theatre in Los Angeles. On Friday they are on stage at Fantasy Springs Resort Casino in Indio. The show is at the Santa Barbara Bowl in Santa Barbara on Saturday. Next Sunday, July 29, they star at the Sleep Train Pavilion in Concord.

JOSH GROBAN has a busy week. On Tuesday he stars at the Continental Airlines Arena in East Rutherford, NJ. Wednesday the show is at the Nassau Veterans Memorial Coliseum in Uniondale, NY. Friday finds him at the Verizon Wireless Arena in Manchester, NH. On Saturday he can be enjoyed at the Times-Union Center in Albany, NY.

DUTCH THOMPSON One of the country's top jazz and ragtime pianists who appears regularly on public radio's A Prairie Home Companion returns to the Old Log with a program of blues, rags and stomps in a cross section of early jazz. Monday, July 30 at The Old Log Theater in Excelsior, MN.

TRIBALJAZZ the brainchild of the band's leader, legendary Doors drummer John Densmore, Tribaljazz innovatively integrates African, Latin and Brazilian rhythms into acoustic jazz improvisations. The band also features co-founder and veteran jazz composer Art Ellis on alto saxophone and flute, master Senegalese drummers Aziz Faye and Marcel Adjibi, world-class percussionist Cristina Berio, pianist Quinn Johnson and Cuban bassist Carlitos del Puerto. Thursday, July 26, at the Skirball Cultural Center in Los Angeles.

JOHN MAYER performs Tuesday, July 24, at the PNC Bank Arts Center in Holmdel, NJ. On Wednesday the show is at the Verizon Center in Washington, D.C. Thursday finds him at Nassau Veterans Memorial Coliseum in Uniondale, NY.

STING AND THE POLICE center stage Monday, July 23, at Air Canada Centre in Toronto, Ontario. On Wednesday they open a two night stand at Bell Centre in Montreal. Saturday the begin a two nighter at Fenway Park in Boston.




PIFFLE AND PROFUNDITIES
HARRY POTTER FINALLY ARRIVED
How you look after staying up all night reading Harry Potter. Photo by Laura Deni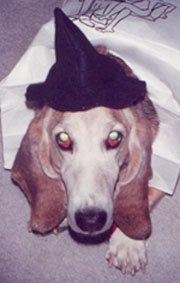 Next Column: July 29, 2007
Copyright: July 22, 2007. All Rights Reserved. Reviews, Interviews, Commentary, Photographs or Graphics from any Broadway To Vegas (TM) columns may not be published, broadcast, rewritten, utilized as leads, or used in any manner without permission, compensation/credit.
Link to Main Page
---
Laura Deni


CLICK HERE FOR COMMENT SECTION