! >
Broadway To Vegas
  
  REVIEWS INTERVIEWS COMMENTARY NEWS

| | |
| --- | --- |
| | |
FUJI ROCKS IT - -O'NEILL CABARET CONFERENCE FEATURES LAS VEGAS AND BROADWAY ICONS - - SONDHEIM UNSCRIPTED - - ZORRO! WORLD PREMIERE - - QUARTET - - FINDING NEVERLAND - - 2014 GLOBE GALA - - AVA GARDNER MUSEUM - - DONATE . . . Scroll Down




Copyright: July 20, 2014
By: Laura Deni
CLICK HERE FOR COMMENT SECTION


FUJI ROCKS IT
Alex Kapranos, Nick McCarthy, Robert Hardy, Paul Thomson. Photo: Fuji Rock Festival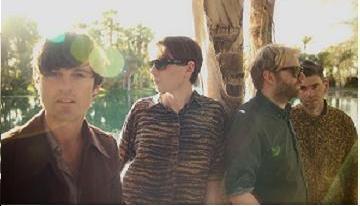 The Fuji Rock Festival which takes place July 25-27 is one of Asia's most well known music festivals. Fuji Rock Festival is named so because the first event in 1997 was held at the base of Mount Fuji. Since 1999 the festival has been held at the Naeba Ski Resort in Yuzawa, Niigata.

Attracting over 100,000 music lovers who willingly camp out to enjoy good music by the lush forests and rocky rivers in Yuzawa, previous line-ups have included big names like Coldplay, Red Hot Chili Peppers, Radiohead, Oasis, incubus and Foo Fighters.

Boasting 14 stages, Fuji Rocks is the largest outdoor music festival in Japan.

Organized by Smash Japan the promoters publicize that walking, waiting and queueing up are to be expected.

"High up in the mountains, far away from city life and daily grind, you'll love this festival and it's unique atmosphere. If it is your first time you may find festival life a new experience: walking long distances from stage to stage, queueing for toilets, trying to see all the artists on the many stages. Remember: Independence, Cooperation and Respect of nature are the keys to fully enjoy this festival."



Damon Albarn Photo: Fuji Rock Festival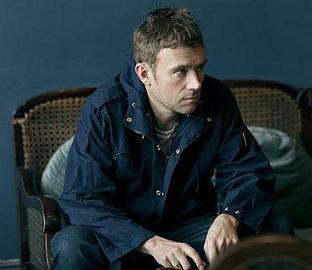 Some of the artists slated to perform are: Basement Jaxx, Bombay Bicycle Club, Cro-Magnons, Damon Albarn who was also at Bonnaroo, Darkside, Fanfare Ciocarlia, Foster the People, Franz Ferdinand, Garland Jeffreys, Hunter Hays, Jack Johnson, Jonathan Wilson, John Butler Trio, Yoko Ono Plastic Ono Band, Kelis, Liky Allen, Lorde, Manic Street Preachers, Motoharu Sano, Naebai Ulfuls, OutKast, Parques Courts, Phil Lesh, Preservation Hall Jazz Band, The Pains of Being Pure at Heart, The Lumineers, and The Waterboys.

There are seven main stages and other minor stages scattered throughout the site. The Green stage is the main stage and it has a capacity for almost 50,000 spectators. Other stages include the White Stage, the Red Marquee, Orange Court, and Field of Heaven. The walks between some of the stages can be long, and some of the trails can be hilly, but the walks are beautiful, often taking you through forests and over sparkling streams. Dragondola - the longest gondola lift in the world, carries festival goers up to the top of the mountain overlooking the festival site.

The hub of the site is called Oasis where more than 30 food stalls from around the world gather. The main site closes each night after the final act, but Oasis continues to stay open until late at night, as well as the Red Marquee where an all-night rave continues until 5am. The site re-opens at 9am.

The night before the festival (Thursday night) features an opening party which is free entry, featuring bon-odoni (traditional Japanese folk dance), prize drawing, food stalls and a fireworks display.

The festival's stated aim is to be "The cleanest festival in the world"; great effort is also put into recycling.





Broadway To Vegas is supported through advertising and donations. Priority consideration is given to interview suggestions, news, press releases, etc from paid supporters. However, no paid supporters control, alter, edit, or in any way manipulate the content of this site. Your donation is appreciated. We accept PAYPAL. Thank you for your interest.





ART AND ABOUT


THE AVA GARDNER MUSEUM

Ava Gardner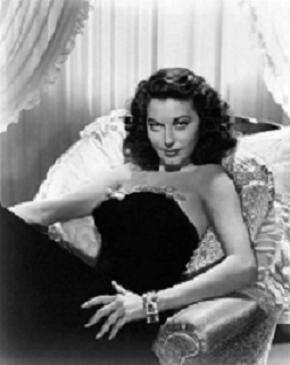 was opened in 1978 by her old school friend Thomas M. Banks and holds an extensive collection of her personal and professional artifacts.

A former publicist for Columbia Pictures, Banks collected Ava memorabilia for over 50 years.

It all began when Tom was a 12-year-old boy playing on the campus of Atlantic Christian College (now Barton College) in Wilson, NC where Ava was studying to become a secretary in 1940. Tom and his pals would "pick on" Ava and her classmates calling them their "girlfriends". In retaliation, Ava chased Tom and caught him, and gave him a kiss.

Tom wondered about Ava when she did not return to school the next year. In the late summer of 1941, he saw her picture in the paper and learned she signed a movie contract with MGM. Tom was overwhelmed that he knew someone who had "gone to Hollywood." His fascination began.

The museum is located just a few miles from the movie star's hometown off Interstate 95 in Smithfield, North Carolina.

Visitors take a self-guided tour through more than 5,000 square-feet of exhibit space where they see extraordinary costumes, movie posters and awards that represent Ava's 50-year career as a leading Hollywood actress.

Initially known for her leggy publicity photographs and decadent social life - which included high-profile marriages to actor Mickey Rooney, bandleader Artie Shaw and singer Frank Sinatra - Gardner was lauded for her performances in films such as The Killers and The Barefoot Contessa.

The museum houses over 20,000 pieces of Ava Gardner memorabilia. However, there are a few pieces that visitors are especially excited to see:

The Bert Pfeiffer collection. Following his death in 2001, Pfeiffer's family and friends followed his wishes by donating his collection to the Ava Gardner Museum.

The museum's Tom Banks Library displays a large selection of the paintings, and three portraits hanging in the Theatre were personally selected by Ava to hang in her home in London.

Many of the portraits include quirky features such as Ava's name spelled out with playing cards, a mouse on her sleeve, the artist's face in a locket, and neon colored lipstick, to name a few.

The Frank Sinatra Watch is a timepiece given to Frank Sinatra by Ava. The back of the watch is engraved with the sentiment "To Frank and desert nights - Ava," and could be a reference to Sinatra's private getaway in Palm Desert, California (near Palm Springs). Following their divorce in 1957, they remained friends until her death in 1990.

Made by Lucien Piccard in the 1960s, it incorporates a 17-jewel Swiss manual wind movement. The case is 14K solid yellow gold with a silver front dial signed by the maker.

The Cape and Shoes from The Barefoot Contessa (1954) - Within the Main Case of the Museum Gallery is a visitor favorite: the black dress Ava wore in The Great Sinner. Visitors often remark on the diminutive size of the dress and exclaim over her waist size – 18 inches. Placed on display recently are sketches of this dress and several others by Virginia Fisher, who worked for MGM designer Irene Lentz.

Pistol presented to Ava prior to filming of The Night of the Iguana. As a gimmick to diffuse tension between Richard Burton and Liz Taylor while shooting The Night of the Iguana in 1963, director John Huston presented Taylor (non-cast member, present merely to keep an eye on Burton), Burton, co-stars Ava Gardner, Sue Lyon, Deborah Kerr, and producer Ray Stark each with a gold-plated derringer just before filming started. Five gold bullets (with powder removed) each were engraved with the name of a co-recipient. The gimmick worked, and it also gained a great deal of publicity for the movie, considered one of Ava's best roles.

The museum acquired Ava's pistol in 2011 from a Gardner relative and now proudly displays it in its original case, along with bullets bearing the names of Taylor, Burton, Lyon, Kerr, and Stark.

Exiting by way of the gift shop, you can pick up, among paper dolls and T-shirts, a hand fan featuring a die-cut glamour shot of Gardner.


SWEET CHARITY


MCA SOCIAL the Museum's of Contemporary Art is Australia's Primavera fundraiser event presented by MCA Young Ambassadors; a group of dynamic young professionals and supporters, sharing a passion for art.

Enjoy an open bar with bespoke cocktails, edible sweet and savory garden, light projection art by La Petite Mort, pop-up elevator make-overs, music by Lovebombs and DJZe, plus other unexpected happenings to unfold throughout the night.

A myriad of art inspired raffle prizes and auction items.

Guests are invited to dress "Art Eclectic - break the rules in clashing prints, bold colors and avant-garde style."

All funds raised will support Primavera 2014 - their annual exhibition launching the careers of emerging Australian artists 35 years and under.

Saturday, July 26 at the MCA Sculpture Terrace in The Rocks NSW, Australia.

2014 GLOBE GALA takes place Saturday, July 26 in support of San Diego's Old Globe theatre's education and artistic programs. The annual event will feature a one-night-only performance by Broadway veteran and Tony Award winner Laura Benanti, based on her smash hit New York cabaret and new CD, In Constant Search of the Right Kind of Attention.

Nina Doede, Deni Jacobs, and Sheryl White serve as Co-Chairs of the 2014 Globe Gala.

The black-tie event will begin with a reception on the Globe's Copley Plaza, followed by Benanti's performance on the Donald and Darlene Shiley Stage in the Old Globe Theatre, part of the Conrad Prebys Theatre Center. After the performance, dinner and dancing to the music of the 13-piece dance band Midnight Special will commence on the Globe's Copley Plaza. The Sheraton San Diego Hotel and Marina, led by new Executive Chef Terry Guise, will cater the reception and dinner.


O'NEILL CABARET CONFERENCE FEATURES LAS VEGAS AND BROADWAY ICONS
Mimi Hines is one of the funniest female comedians to ever plant a foot on stage.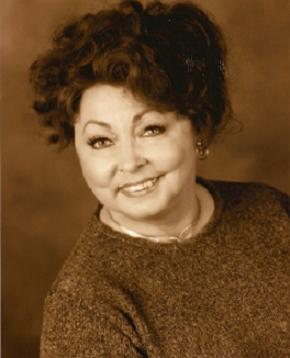 Tony Award winner Betty Buckley and Las Vegas icon Mimi Hines will headline the Eugene O'Neill Theater Center's 2014 Cabaret & Performance Conference, which takes place in Waterford, CT.

The ten-day conference begins July 23 with nightly performances. The Grand Finale ends the O'Neill summer season on August 2.

Tony, Grammy and Emmy Award-winning musical director, conductor and arranger John McDaniel is artistic director of the conference.

On July 25 Mimi Hines, who rose to fame when she replaced Barbra Streisand on Broadway in Funny Girl, and then ran the show on her own steam for 18 months, also starred in coast to coast tour of /I Do! I Do!; Sugar Babies; Hello, Dolly!; Nunsense; Pippin; Anything Goes; The Full Monty/; and many more.

This show business legend is widely known to television audiences for her appearances on The Jack Paar Show and The Ed Sullivan Show, dating back to 1958.

In Las Vegas she was half of the decade's long headlining duo of Phil Ford & Mimi Hines.

"She'll be doing a solo concert and also singing a few numbers in an eve where all the master class teachers perform a number or two," her manager Mark D. Sendroff, Esq. told Broadway To Vegas.

He added that "this is the first time (at the conference), invited by John McDaniel, with whom she has worked on and off since 1989."

Tony Award winner Betty Buckley appears in two performances August 1 in An Evening with The Voice of Broadway. Buckley's career spans theatre, film, television and concert halls around the world, Buckley is one of theater's most respected and legendary leading ladies. Her appearance at this conference marks her debut at the O'Neill.

Opening the Conference on July 24 are The Skivvies whose name is derived from the fact that their original, stripped down musical arrangements are performed while they strip down to their underwear. This evening of song and sights features the acoustic duo of Broadway veterans Lauren Molina and Nick Cearley, with distinctive mash-ups and eccentric, original work.

Also taking to the stage is Susie Mosher and the New Faces of 2014. Known throughout New York for her ability to find and showcase the best new talent, Mosher will bring "a fabulous lineup of new faces" to the O'Neill stage for this special night, which takes place July 26.

The Man in the Long Black Coat, has Barb Jungr singing Bob Dylan on July 27. "Back by popular demand, this amazing, unique talent from the UK is sure to bring down the house! Tracy Stark, Conference music director and a frequent collaborator of Barb's, will be at the piano."

Billy Stritch & Jim Caruso who normally hold court at Bemelman's Bar at the Carlyle Hotel in New York, as well as the weekly Cast Party at Birdland, promise to delight with humor and impeccable musicianship. That is slated for Thursday, July 24.

The Sondheim Project with Ann Morrison, Pamela Myers, and Chip Zien is an evening with original Sondheim cast members, including some fascinating stories and recreations of original songs from Company, Into the Woods, and Merrily We Roll Along, takes place Tuesday, July 29.

The Cabaret & Performance Conference (CPC), under the helm of McDaniel, was re-established in 2005 after a six year hiatus. This is a dynamic opportunity for performers to work on new projects with the guidance of an accomplished team of professional directors, music directors, and guest artists.

The Conference reexamines, redefines and revitalizes the Cabaret art form for the 21st century, using a definition of cabaret as "any kind of live performance in an intimate space that often breaks the fourth wall."

During its intense two-week period, this conference provides hands-on artistic guidance and instruction to a select group of participants chosen by application and invitation, as well as the development of special Cabaret Theater projects featuring some of the top names in theater.

The Eugene O'Neill Theater Center was founded in 1964 and is based in Waterford, CT. Programs at the Center include the Puppetry Conference, Playwrights Conference, Critics Institute, Music Theater Conference and the National Theater Institute. The Monte Cristo Cottage, O'Neill's childhood home, is also owned and operated by the group.








SPREADING THE WORD


THE OREGON SHAKESPEARE FESTIVAL will host a night of improvised musical theatre when Impro Theatre takes over the Thomas Theatre for Sondheim UnScripted on July 28.

Impro Theatre's Sondheim Unscripted is a completely improvised musical. For this presentation, the cast and musicians work together as an ensemble to improvise songs with the intricate rhymes, soaring counter melodies and complex themes that are all hallmarks of Sondheim's work, creating a wholly original musical with every performance. This show, which runs 90 minutes and is recommended for all age groups, is directed by Dan O'Connor and Michele Spears.


OTHER PEOPLE'S MONEY


FORBES MEDIA which has been owned by the Forbes family for 97 has been sold. A majority stake in the company has been purchased, for an undisclosed sum, by Whale Media, a Hong-Kong based group of international investors.

The Forbes family isn't totally out of the board room, continuing to own a minority segment. Steve Forbes will also remain as chairman and editor-in-chief.


CURTAIN DOWN


HOLLER IF YA HEAR ME the Broadway musical which includes songs by Tupac Shakur, will close Sunday, July 20, 2014 after 17 previews and 38 regular performances at the Palace Theatre.

The closing was first predicted by Michael Riedel of The NY Post who stated the show would close weeks earlier and, in his own delightful way, was puzzled why it stayed running as long as it did.

The curtain will fall on this disaster for the final time at a total loss for investors.

Producer Eric L Gold cited "the financial burdens of Broadway" as the curtain down reason. The jukebox show features Shakur's hits but does not tell the story of the rapper, who died after being gunned down in Las Vegas in 1996 at the aged 25.



FINDING NEVERLAND based on the 2004 Miramax film about Peter Pan by playwright J.M. Barrie. A world premiere of this new version of the musical has a score by U.K. pop songwriters Gary Barlow and Elliot Kennedy, with a book by James Graham. A previous incarnation of the musical, featured a score by Tony nominees Scott Frankel and Michael Kone, had a 2012 U.K. premiere.

Directed by Tony Award winner Diane Paulus.

Choreography by Emmy Award winner Mia Michaels.

Starring Tony nominee Jeremy Jordan as Barrie and Olivier Award winner Laura Michelle Kelly as Sylvia Llewelyn Davies.

The cast also includes Tony winner Roger Bart as Charles Frohman, Tony nominee Carolee Carmello as Madame du Maurier, Jeanna de Waal as Mary Barrie, Aidan Gemme as Peter, Alex Dreier as Michael, Sawyer Nunes as George and Hayden Signoretti as Jack.

Also in the cast are Courtney Balan, Dana Costello, Rory Donovan, Gaelen Gilliland, Thayne Jasperson, Josh Lamon, Melanie Moore, Mary Peg Nance, Stuart Neal, Emma Pfaeffle, Jonathan Ritter, Tyley Ross, Julius Rubio, JC Schuster, Paul Slade Smith and Ron Todorowski.

Described as: "When a faltering playwright meets a widow and her four boys in Kensington Gardens, he embarks on a friendship that inspires one of the most beloved stories of all time. Finding Neverland follows the real-life relationship between the Llewelyn Davies family and James Matthew Barrie as he writes the revolutionary 1904 play Peter Pan, or The Boy Who Wouldn't Grow Up. This new musical explores the power of imagination to open up new worlds, and the pressures put upon those worlds by the prospect of growing up."

The creative team also includes scenic designer Scott Pask, costume designer Suttirat Anne Larlarb, lighting designer Philip Rosenberg, sound designer Jonathan Deans, projection designer Gilles Papain, fan designer Daniel Wurtzel, music supervisor David Chase and music director Mary-Mitchell Campbell. Orchestrations are by Simon Hale.

The American Repertory Theater production will begin performances July 23 for a run through September 28 in Cambridge, MA. The production officially opens on August. 13.

INTO THE WOODS Music and Lyrics by Stephen Sondheim.

Book by James Lapine. Originally Directed on Broadway by James Lapine. As Reimagined by Fiasco Theater. Directed by Noah Brody and Ben Steinfeld.

One of the greatest musicals of all time returns in triumph to its birthplace, nearly three decades after its world premiere at The Old Globe, in an inventive new production from the critically acclaimed Fiasco Theater that originated at McCarter Theatre Center. Sondheim and Lapine's Tony Award-winning masterpiece weaves together beloved fairy tales, then ventures into the unknown territory of life after "happily ever after." Fiasco conjures a mythical world of theatrical invention where an ordinary rope becomes Jack's famous beanstalk, a ladder becomes Rapunzel's enchanted tower, and the power of transformation creates a beguiling theater of the imagination.

The cast features: Jessie Austrian (Baker's Wife), Noah Brody (Lucinda, Wolf, Cinderella's Prince), Matt Castle (Pianist), Alison Cimmet (Witch), Paul L. Coffey (Mysterious Man), Andy Grotelueschen (Milky White, Florinda, Rapunzel's Prince), Liz Hayes (Cinderella's Stepmother, Jack's Mother), Claire Karpen (Cinderella, Granny), Patrick Mulryan (Jack, Steward), Ben Steinfeld (Baker), Emily Young (Little Red Ridinghood, Rapunzel).

The Creative Team: Lisa Shriver (Choreographer), Derek McLane (Scenic Design), Whitney Locher (Costume Design), Tim Cryan (Lighting Design), Darron L West (Sound Design), Matt Castle (Music Director, Orchestrations), Michael Perlman (Associate Director), Marcy Victoria Reed (Stage Manager).

Performances through August 10, 2014 on the Donald and Darlene Shiley Stage of the Old Globe Theatre Conrad Prebys Theatre Center in San Diego, CA.

KING LEAR by William Shakespeare.

Directed by Tony Award winner Daniel Sullivan.

John Lithgow will be returning to the Delacorte after an absence of 35-years to star as King Lear. Performances run July 22-August 17 at the Delacorte Theater as part of the famed Shakespeare in the Park, New York City.

Tickets to Shakespeare in the Park are free and are distributed, two per person, at the Delacorte Theater in Central Park the day of the show.

ALWAYS ... PATSY CLINE featuring the music of Patsy Cline. Written by Ted Swindley. Based on a true story.

Directed by Chad Larabee.

Musical Direction by Phillip Kershner.

More than a tribute to the legendary country singer who died tragically at age 30 in a plane crash in 1963, the show is based on a true story about Cline's friendship with a fan from Houston named Louise Seger, who befriended the star in a Texas honky-tonk in l961, and continued a correspondence with Cline until her death.

The musical play, complete with down home country humor, true emotion and even some audience participation, includes many of Patsy' unforgettable hits such as Crazy, I Fall to Pieces, Sweet Dreams and Walking After Midnight - 27 songs in all. The show's title was inspired by Cline's letters to Seger, which were consistently signed "Love ALWAYS… Patsy Cline."

Performing at the Academy of Fine Arts Warehouse Theatre in Lynchburg, Virginia July 24 - August 3, 2014.

SEUSSICAL: THE MUSICAL based on the classic children's books of Dr. Seuss.

Direct and choreographed by Dan Knechtges.

Making its Muny premiere, Seussical: The Musical brings fantasy to life on the Muny stage. Narrated by the mischievous Cat in the Hat, this delightful musical follows Horton the elephant in his quest to protect the people of Who-ville. Seussical is the timeless story of being true to your word…not living in fear…and the power of believing in yourself.

Songs include A Day for the Cat in the Hat, Amazing Mayzie, and How To Raise A Child.

July 22-28 at The Muny in St. Louis.

ZORRO! a world premiere adapted by James Rana. This swashbuckler is based on The Curse of Capistrano written by journalist Johnston McCully in 1919.

Directed by Artistic Director Gayle Stahlhuth.

When a common citizen realizes the governor of Old California is arresting people because they disagree with him, he dons the mask and cape to avenge the wrong.

James Rana, is portraying Captain Ramon, the one who will do anything to capture Zorro. Taking on the role of Zorro, also known as Don Diego, is Jed Peterson.

Also in the cast are Mark Lazar, Suzanne Dawson, Mark Edward Lang, and Elisa Pupko. Playing young Don Diego is Evan Smilyk.

Joseph Travers is the fight choreographer. Beckley Andrews, created the dance for Zorro! Costumes were designed by Marion T. Brady; Sets designed by Stahlhuth and built by stage manager and technical director, Lee O'Connor.

July 23 to August 30, 2014 at the East Lynne Theater Company in West Cape May, NJ.

Meet the cast at the opening night after-show party at the Washington Inn on July 23, or attend an after performance Q&A on Friday, August 1.

MONTY PYTHON'S SPAMALOT Book & Lyrics By Eric Idle

Music By John Du Prez & Eric Idle.

Directed by Lyric associate artistic director Ashley Wells.

Brian Barry choreographs.

Music direction by Zak Sandler.

Starring Steve Blanchard as King Arthur, Meredith Inglesby as Lady of the Lake, Matthew Alvin Brown as Sir Robin and Monte Riegel Wheeler as Sir Lancelot.

Set Designer Adam Koch. Resident Costume Designer Jeffrey Meek. Sound Designer Toby Algya. Lighting Designer Helena Kuukka. Props Designer Courtney Strong. Hair Designer Cindy Ludwig. Production Stage Manager Julie Meyer.

Presented by the Lyric Theatre of Oklahoma July 22-26 at the Civic Center Music Hall in Oklahoma City.

QUARTET

Robert Foxworth appears as Reginald Paget, Elizabeth Franz as Jean Horton, Jill Tanner as Cecily Robson, and Roger Forbes as Wilfred Bond. Photo by Jim Cox.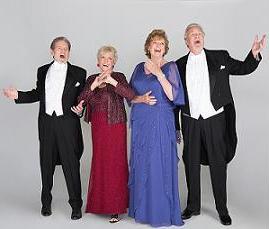 by Ronald Harwood.

Directed by Richard Seer.

From the author of The Dresser comes an uplifting comedy recently made into a major motion picture. Three former opera singers, Regina, Cecily, and Wilfred, lead a harmonious existence at a home for retired musicians - until Reginald's ex-wife, grande dame Jean Horton, arrives. As long-ago grudges surface and old scores are settled, the quartet heads back into the rehearsal room for one final encore.

Robert Foxworth appears as Reginald Paget, Elizabeth Franz as Jean Horton, Jill Tanner as Cecily Robson, and Roger Forbes as Wilfred Bond.

Previews July 25-July 30, opens July 31, closes August 24, 2014 at the Sheryl and Harvey White Theatre, Conrad Prebys Theatre Center, Old Globe in San Diego, CA.

Seminar series features a panel of artists from the current show on Monday, July 28. Post Show Forums - an informal question-and-answer session with cast members will take place Tuesday, August 5, Wednesday, August 6, and Tuesday, August 12, 2014.


WHO'S WHERE


CHEYNNE JACKSON will croon a concert of classic films tunes from Casablanca, Goldfinger, Breakfast at Tiffany's and more. He'll be joined by Tony Award winner Faith Prince and glamorous Australian drag entertainer Courtney Act. A selection of movie musical overtures will be played by the San Francisco Symphony under the baton of Edward Outwater. July 24-25 at Davies Hall in San Francisco.

THE EAGLES headline the First Direct Arena in Leeds, UK on Monday, June 23. On Wednesday they open a two nighter at the Phones 4U Arena in Manchester, UK.

KATY PERRY headlines the CONSOL Energy Center in Pittsburgh on Tuesday, July 22.

KISS AND DEF LEPPARD perform Tuesday, July 22, in West Palm Beach, Florida at the Cruzan Amphitheater. Wednesday's gig is in Tampa, Florida at the Credit Union Amphitheater, On Friday they perform in Bristow, Virginia at Jiffy Lube Live. Saturday the tour stops in Holmdel, P.N.C. Bank Arts Center.

BRUNO MARS on stage Tuesday, July 15, at Madison Square Garden in NYC. Thursday finds him at the Susquehanna Bank Center in Camden, NJ. On Friday he sings at the Verizon Wireless Arena in Manchester, NH. Next Sunday, July 20, he'll headline the Times Union Center in Albany, NY.

LADY GAGA has a sold out show Monday, July 21, at the Staples Center in Los Angeles.

LIONEL RICHIE opens a two nighter at the Filene Center at Wolf Trap in Vienna, VA on Monday, July 21. Wednesday's show is at the Susquehanna Bank Center in Camden, NJ. On Friday the hits will be coming from the Performing Arts Center in Saratoga Springs, NY. Saturday's gig is at the Mohegan Sun Arena in Uncasville, CT.


FINAL OVATION


ELAINE STRITCH the four time Tony nominated, and three time Emmy Award winning brassy, tart-tongued actress and singer died on Thursday, July 17, 2914, at her home in Birmingham, Mich. She was 89.

Known for an unapologic lifestyle, Stritch made her stage debut in 1944. However, her Broadway debut was in Loco in 1946, directed by Jed Harr, followed soon after by Made in Heaven (as a replacement) and then the revue Angel in the Wings (1947) in which she performed comedy sketches and the song Civilization.

Stritch understudied Ethel Merman for Call Me Madam and, at the same time, appeared in the 1952 revival of Pal Joey, singing "Zip". The production was considered a highlight of her early stage career. In the Rodgers and Hart/John O'Hara musical, she played a shrewd, ambitious reporter recalling, in song, an interview with Gypsy Rose Lee; she drew bravos for her rendition of the striptease parody.

In a nonsinging role in William Inge's 1955 drama, Bus Stop, she received a Tony nomination for her portrayal of the lonely but tough-talking owner of a Kansas roadside diner where travelers take refuge during a snowstorm. Three years later, in her first starring role on Broadway, Goldilocks, a musical comedy by Jean and Walter Kerr and the composer Leroy Anderson that also starred Don Ameche.

Noël Coward reconstructed 1961 musical Sail Away around her role as Mimi Paragon, the relentlessly effervescent hostess of a cruise ship. She stopped the show with her rendition of Why Do the Wrong People Travel? Her next Broadway role was in the replacement cast of Edward Albee's Who's Afraid of Virginia Woolf?, as Martha, the bitter, boozy wife.

In 1966, she played Ruth Sherwood in the musical Wonderful Town at New York's City Center, and appeared in an Off Broadway revival of Private Lives in 1968.

One of her s most memorable appearances was in the Sondheim musical Company (1970), in which, as a cynical society woman, she saluted her peers with the vodka-soaked anthem The Ladies Who Lunch. It not only brought her another Tony nomination but became her signature tune - until, in her 70s, she became equally known for Sondheim's paean to showbiz longevity and survival, I'm Still Here. It was the centerpiece of her 2001 one-woman show, Elaine Stritch at Liberty, and she sang it in 2010 at Sondheim's 80th-birthday concert at Lincoln Center. Elaine Stritch at Liberty was re-created for television, and Stritch collected the second of her three career Emmys.

She was inducted into the American Theater Hall of Fame in 1995.

She won an Emmy Award in 1993 for her guest role on Law & Order. From 2007 to 2012, she had a recurring role as Jack Donaghy's mother, Colleen on NBC's 30 Rock, a role that won her a third Emmy in 2008.

In 2003, she was saluted by The New York Landmark Conservancy as a "living landmark" for her contributions to the Great White Way. In 2013, the documentary about her, Elaine Stritch: Shoot Me, premiered at the Tribeca Film Festival.

The Broadway community mourned the loss of Elaine Stritch by dimming the marquees of Broadway theatres in New York in her memory on, Friday, July 18, at exactly 7:45pm for one minute.

"Elaine Stritch's big personality was matched by her big talent. Collaborating with some of Broadway's greatest playwrights and composers throughout her lengthy career, her signature numbers and singular style created a memorable legacy," said Charlotte St. Martin, Executive Director of the Broadway League. "Elaine Stritch will always be remembered as an important part of Broadway's rich history, and she will be missed by her many fans."

Her late husband, John Bay, was part of the family that owns the Bay's English Muffins company, and Stritch sent English muffins as gifts to friends. She married Bay in 1973. He died from brain cancer in 1982

LONN MAAZEL famed intense and enigmatic American conductor, violinist and composer. died July 13, 2014 at his Castleton Farms estate in Virginia, from complications of pneumonia. He was 84.

He conducted no viewer than 150 orchestras including the Cleveland Orchestra, Pittsburgh Symphony Orchestra., Munich Philharmonic, French National Orchestra, London's Philharmonia, and the New York Philharmonic from 2001- 2009, during which he led the orchestra on a controversial and ground breaking visit to Pyongyang, North Korea.

He took over the Bavarian Radio Orchestra in 1991, at a salary reported to be around $3.8 million, at that point the highest paid to any conductor anywhere, and held its directorship until 2002, when he took over the New York Philharmonic.

Just days befor his death we was rehearsing for the Castleton Festival, which takes place on his farm. Maazel continued to conduct the London Philharmonia until the end of his life. His last concerts with the orchestra were in London in March. The orchestra tweeted that it was "devastated" by the news of Maazel's death

Neil Portnow President/CEO of The Recording Academy issued the following statement: "Four-time Grammy-winning conductor, musician and composer Lorin Maazel devoted his life to music. A child prodigy who made his conducting debut at age eight, he has conducted nearly all of the world's leading orchestras, including the New York Philharmonic, the Los Angeles Philharmonic, the Boston Symphony, and many others throughout Europe, Asia, Latin America, and Australia. He also had vast experience directing opera, and served as artistic director of the Vienna State Opera for two years. Throughout his extraordinary career of nearly eight decades, he conducted more than 150 orchestras in at least 5,000 opera and concert performances, and made more than 300 recordings. Additionally, he recognized the value of mentoring, from which he benefited as a youth, and established the Castleton Festival, nurturing and showcasing young talent through training seminars and performances, bringing a fresh perspective to classical music and ensuring its future. Our music community has lost a true music man, and his remarkable legacy will have a lasting impact for generations to come. Our sincere condolences go out to his family, his many friends and fans throughout the world, and the countless musicians who had the privilege of working with him."

Two previous marriages - to the composer Mimi Sandbank and the pianist Israela Margalit - ended in divorce. His wife German actress Dietlinde Turban Maazel survives him, as do their two sons, Leslie and Orson Maazel, and daughter, Tara Maazel; and three daughters Anjali Maazel, Daria Steketee and Fiona Maazel, and a son, Ilann Margalit Maazel, from his previous marriages. He is also survived by four grandchildren, Kiran, Owen, Calypso, and Sahara.















Next Column: July 27, 2014
Copyright: July 20, 2014 All Rights Reserved. Reviews, Interviews, Commentary, Photographs or Graphics from any Broadway To Vegas (TM) columns may not be published, broadcast, rewritten, utilized as leads, or used in any manner without permission, compensation and/or credit.
Link to Main Page
---
Laura Deni



For the snail mail address, please E-mail your request.
CLICK HERE FOR COMMENT SECTION