! >
Broadway To Vegas
  
 SHOW REVIEWS CELEBRITY INTERVIEWS GOSSIP NEWS

| | |
| --- | --- |
| | |
WEST SIDE STORY OPENS IN LONDON - - SALVADOR DALI AND THREE AMERICAN SURREALISTS - - ROMAN ART FROM THE LOUVRE A HIT IN OKLAHOMA - - STEALING MY THUNDER - - THE UNDERSTUDY - - THE NEW YORK FOUNDATION FOR THE ARTS - - WELCOME HOME, JENNY SUTTER - - ELTON JOHN ICE CREAM - - DONATE . . . Scroll Down


Copyright: July 20, 2008
By: Laura Deni

CLICK HERE FOR COMMENT SECTION
WEST SIDE STORY'S 50th ANNIVERSARY PRODUCTIONS - LONDON, PHILIPPINES, BROADWAY


The timeless slogan - If it ain't broke, don't fix it - is the mantra of West Side Story. A classic which has stood the popularity test for 50 years.

Estates and lawyers controlling rights to the musical masterpiece are staying the course.

The 50th Anniversary Production of the Tony and Academy Award winner is an exact facsimile of the original production which opened on Broadway September 26, 1957 at the Winter Garden Theater, with Carol Lawrence as Maria, Larry Kert as Tony and Chita Rivera as Anita.

The masterpiece was created by the genius of director/choreographer Jerome Robbins. Composed by Leonard Bernstein. The "book" - adaptation, structure and dialogue - by screenwriter and playwright Arthur Laurents. The lyrics are crafted by Stephen Sondheim - who was 25-years-old when he put pen to paper for this - his Broadway debut.



Sofia Escobar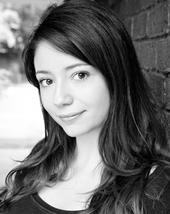 The West End revival begins July 22, 2008 at Sadler's Wells Theatre in London. Directed by Joey Mckneely and produced by BB promotion.

This new stage production of the classic dance musical arrives after winning exuberant critical acclaim in Tokyo, Paris and Beijing.

Starring: Sofia Escobar as Maria, Scott Sussman as Tony, Lana Gordon as Anita, Leo Ash Evens as Riff - the leader of the Jets and a close friend of Tony - Marco Santiago as Bernardo, Sara Dobbs as Anybodys, Julian Alvarez as Chino, John Arthur Greene as Action and Ian Paget as A-Rab.



Scott Sussman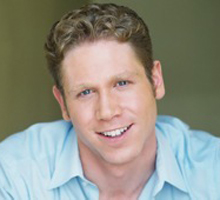 While executors of Robbins; estate stick zealously to his will, and reinterpreting his choreography for contemporary audiences remains forbidden, those controlling the stage design have only recently permitted a little wiggle room. Reports are that a decade ago, when the show last toured the UK, Oliver Smith's original sets seemed "not so much revived as exhumed. Painted backdrops may have looked beautiful in 1957 but theatregoers are now used to a different aesthetic."

Thus the estate reconsidered and slightly relented: authorizing the current revival to utilize new sets – lots of scaffolding – costumes and lighting.



Christian Bautista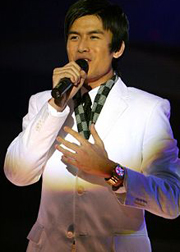 West Side Story will also make its debut in the Philippines. Taking the lead roles will be Asia's Pop Idol Christian Bautista as Tony, Karylle and London based Joanna Ampi, who is coming home to the Philippines to do her very first musical theater project in Manila after 16 years of being a West End star.

Joanna and Karylle will alternate playing the role of Maria in the production produced by STAGES, and directed by Menchu Lauchengco-Yulo, who will follow the original stage choreography.

Ana Karylle Padilla Tatlonghari, or simply Karylle, is a multi-faceted artist/performer from the Philippines. who is considered one of the most promising young talents today. To prepare for her role as a Puerto Rican, she has been studying the accent and learning to roll her r's.

Gian Magdangal will play Riff.



Karylle
Gerard Salonga serves as musical director and his Filharmonika orchestra will be providing the music.

STAGES' production of West Side Story, presented through special arrangement with Music Theatre International (MTI) in New York, will run at the Meralco Theater on Sept. 5-7, 12-14, 19-21, Oct. 3-5, 10-12, 2008.

Sondheim is currently reworking the show for yet another "revival" for Broadway's 2008/09 season directed by Laurents, who turned 90 on July 14. With the exception of Maria, firebrand Anita and possibly her brother Bernardo, the Puerto Rican gang of Sharks will now speak and sing only in Spanish. Supertitles will be used to aid the audience.

According to The New York Times "Mr. Laurents still rankles at the mention of the 1980 revival, which he called bland, and the film version, about which he said: "Bogus accents, bogus dialect, bogus costumes. I think it's also terribly acted." Earlier interpretations left the teenage characters appearing too innocent, Mr. Laurents said. "You don't treat these kids as little darlings, but as what they are," he said. "They're all killers, Jets and Sharks. And the piece is really about how love is destroyed by a world of violence and bigotry."

The show is currently being cast and rehearsals begin in October. The revival, which is scheduled to start at the National Theatre in Washington, DC from December 16, 2008 through January 17, 2009 transfers to Broadway on February 13, 2009.

The Oscar award winning movie airs tonight, Sunday, July 20 on TCM.


ART AND ABOUT


SALVADOR DALI AND THREE AMERICAN SURREALISTS

Walt Disney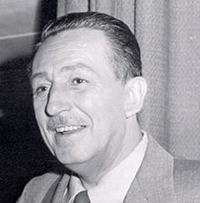 Harpo Marx playing the harp in Monkey Business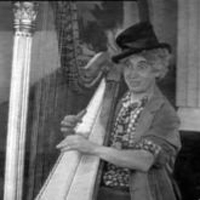 After exhibiting his Surrealist art at New York's Julien Levy Gallery in 1934, Dalí concluded that his audacious brand of hyperrealistic paintings would inevitably be welcomed by the Hollywood community—the manufacturers of "hallucinatory celluloid."

In an exuberant message to André Breton, he declared, "I'm in Hollywood where I've made contact with the three American Surrealists, Harpo Marx, [Walt] Disney, and Cecil B. DeMille. I believe I've intoxicated them suitably and hope that the possibilities for Surrealism here will become a reality."

Dalí had been introduced to Harpo Marx in Paris in 1936, and he was convinced that the mute, curly-haired performer was a kinsman in the Surrealist movement—Harpo's silence was considered by Dalí to be an anarchistic form of rebellion against modern society.

In Disney, Dalí envisioned an avuncular ally who rendered childlike imagination into popular culture and was creating a worldwide brand. Finally, and perhaps most curiously, the inclusion of DeMille signals Dalí's own preference for epic historical and religious motifs that teeter on the line between daring modernity and drippy kitsch.

This exhibition comprises a selection of notable films by Disney, DeMille, and the Marx Brothers that demonstrate a Surrealist sensibility. July 23–28 at the Museum of Modern Art MoMA in NYC.

TOURING EXHIBITION OF LEONARDO DRAWINGS CELEBRATES BIRTHDAY

Portrait of a young woman by Leonardo Da Vinci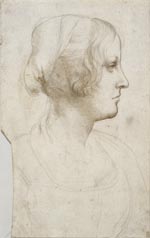 not the natal day of the famed artist - but the birthday of Prince Charles who hits the magic 60 number on November 14. In honor of the occasion ten of the Royal Collection's finest drawings by the Renaissance master Leonardo da Vinci (1452-1519) will be shown at four venues across the United Kingdom in 2008-9.

Through July 26 they can be viewed at the Royal Cornwall Museum in Truro. Then they move on to (10 May – 26 July 2008) The Stirling Smith Art Gallery and Museum, Stirling from August 8-November 2. Actually having them on display come the birthday boy's day will The National Library of Wales, Aberystwyth which will showcase them from November 8-February 7, 2009. That will be followed by a Valentine Day opening at the ;l Manchester Art Gallery, Manchester which will display the art work through May 4, 2009.



Plant by Leonardo Da Vinci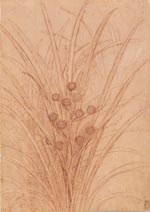 Leonardo's drawings are considered the richest, most wide-ranging, technically brilliant and endlessly fascinating of any artist, and this exhibition has been selected to demonstrate the extraordinary scope of his interests.

It includes studies for painting, sculpture and architecture; a beautiful portrait of a young woman and a caricature of a grotesque old man; two exquisite studies of a dissected human skull and two of plants; a drawing of an arsenal, probably intended for a treatise on warfare; a highly accurate map of the river Arno, surveyed by Leonardo himself; a design for a dragon costume and an apocalyptic image of a deluge.

The drawings demonstrate all the techniques and materials that Leonardo routinely used – metalpoint, pen and ink, brush and ink, watercolor, and red and black chalks. The Royal Collection contains the world's most important group of drawings by Leonardo da Vinci. These delicate works are preserved in the Royal Library at Windsor Castle and are among the greatest treasures of the Collection. Although the drawings can never be on permanent display, because of the potential for damage from exposure to light, they are regularly lent to exhibitions around the world. Ten Drawings by Leonardo da Vinci: An Exhibition to celebrate the 60th Birthday of HRH The Prince of Wales follows the success of three previous touring exhibitions of ten masterpieces from the Royal Library – held to celebrate the Millennium, The Queen's Golden Jubilee in 2002 and Queen Elizabeth's 80th birthday in 2006.

ROMAN ART FROM THE LOUVRE

Perfume Bottle with Ribbed and Marble Design 1st century A.D. Glass, 3 3/4 x 1 x 3 in. Musée du Louvre, Paris (INV. MND 774). © AFA/Musée du Louvre–Anne Chauvet, Courtesy American Federation of Arts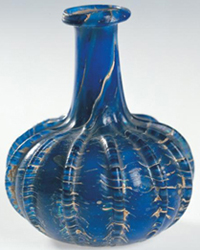 Portrait of Septimius Severus ca. 205 A.D. White, very fine-grained marble, 29 1/8 in. Musée du Louvre, Paris (MA 1118—INV. MR 647). © AFA/Musée du Louvre–Anne Chauvet, Courtesy American Federation of Arts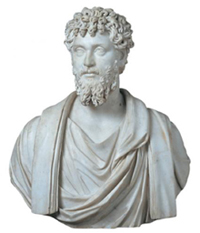 is a hit in Oklahoma - setting attendance records at the Oklahoma City Museum of Art.

The exhibit features 184 ancient artifacts, some weighing more than 6,000 pounds. Pieces date from the early first century B.C. to the 6th century A.D.

Included are a variety of monumental sculptures, sarcophagi, marble busts and reliefs, bronze and terracotta statuettes and implements, jewelry, glass and metal cups and vessels, mosaics, fresco paintings and a cache of more than one hundred major silver pieces from Pompeii.

Roman Art from the Louvre traces the genealogy of the four main Roman dynasties: the Julio-Claudians, the Antonines, the Severans, and the family of Constantine.

Portraits of the emperors Augustus, Marcus Aurelius, Septimus Severus, and Maxentius are included.

On display through October 12, the exhibition is organized by the American Federation of Arts and the Musée du Louvre. The Oklahoma City Museum of Art is the final North American venue for Roman Art from the Louvre.



Broadway To Vegas is supported through advertising and donations. Priority consideration is given to interview suggestions, news, press releases, etc from paid supporters. However, no paid supporters control, alter, edit, or in any way manipulate the content of this site. Your donation is appreciated. We accept PAYPAL. Thank you for your interest.


SWEET CHARITY


ELTON JOHN will achieve a significant career milestone on July 21, 2008 - he will have performed in all 50 States of the Union by playing his first concert in the State of Vermont. In honor of this unique accomplishment, Ben & Jerry's has created a special custom ice cream flavor - Goodbye Yellow Brickle Road - and will be donating all profits from sales of the new flavor to the Elton John AIDS Foundation (EJAF).

Vermont is the home of Ben & Jerry's, and the company will offer the Goodbye Yellow Brickle Road flavor in a limited batch at its Vermont Scoop Shops for one week only from July 18-25 and at the concert itself on July 21. "We think he saved the best for last," says Jerry Greenfield, Co-Founder of Ben & Jerry's. "There was only one way we could truly honor Sir Elton, and this monumental occasion, in true Ben & Jerry's fashion."

The new ice cream is a custom flavor consisting of "an outrageous symphony of decadent chocolate ice cream, peanut butter cookie dough, butter brickle and white chocolate chunks," and the name is a play on one of Sir Elton's most popular song titles. According to Greenfield, "We were trying to compose a flavor befitting of the energy, creativity and outrageous nature of the artist. We feel pretty good about the final combination we came up with and with having the Rocket Man's seal of approval"

"I can't think of a more fun way to celebrate playing my 50th state, Vermont, than having Ben & Jerry's create a special ice cream - Goodbye Yellow Brickle Road - with all of my favorite flavors and ingredients," said Sir Elton. "I'm especially pleased that they will be donating the proceeds to the Elton John AIDS Foundation."


OTHER PEOPLE'S MONEY


THE NEW YORK FOUNDATION FOR THE ARTS will bestow grants totaling $2 million to 33 theater companies based in New York City.



LONG DAY'S JOURNEY INTO NIGHT

Lto R: William Dennis Hunt, Aaron Hendrix, Ellen Geer, Jim LeFave in Long Day's Journey into Night Photo by Miriam Geer.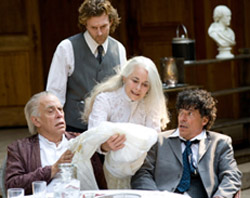 Written by Eugene O'Neill. Directed by Heidi Helen Davis.

Eugene O'Neill's searing autobiographical masterpiece about his home life remains one of the most challenging and moving theatrical experiences and is one of the most enduring works of art of the last century.

So personal and revealing that O'Neill forbade it to be published or performed until after his death, it garnered a posthumous Pulitzer Prize for the playwright in 1957.

Starring Ellen Geer, Aaron Hendry, William Dennis Hunt, Jim LeFave.

Opens July 26 at the Will Geer Theatricum Botanicum in Topanga CA.

PURSUED BY HAPPINESS by Keith Huff. Directed by Tim Hopper.

An unexpected meeting between two 40-something biochemists touches off a whirlwind romance. But when it's time to meet the parents, a series of shocking revelations test the new couple's relationship in this dysfunctional dark comedy. Pursued by Happiness is part of the 4th Annual First Look Repertory of New Work.

Wed. July 23-August 10 in the Garage Theatre if Steppenwolf Theatre, Chicago.

JERSEY BOYS Written by Academy Award-winner Marshall Brickman and Rick Elice, with music by Bob Gaudio, lyrics by Bob Crewe and choreography by Sergio Trujillo.

The story of Frankie Valli and The Four Seasons: Frankie Valli, Bob Gaudio, Tommy DeVito and Nick Massi. How a group of blue-collar boys from the wrong side of the tracks became one of the biggest American pop music sensations of all time. They wrote their own songs, invented their own sounds and sold 175 million records worldwide - all before they were thirty.

Directed by two-time Tony Award-winner Des McAnuff, Jersey Boys won four 2006 Tony Awards including Best Musical and continues to break box office records at the August Wilson Theatre on Broadway since opening in November 2005.

Part of Dallas Summer Musicals. July 25 - August 16, 2008 at the Music Hall At Fair Park in Dallas

TIMON OF ATHENS director Lucy Bailey and designer William Dudley, take over Shakespeare's Globe theatre for a spectacular new production of Shakespeare's rarely seen jewel Timon of Athens.

Joining them is celebrated jazz composer Django Bates and Punchdrunk associate director and choreographer Maxine Doyle.

Timon, a rich and generous Athenian, showers everyone with gifts and hospitality. When the money runs out Timon turns to his 'friends' for help. One by one they refuse. Timon, enraged and penniless, leaves Athens for life in the wilderness where he discovers a hidden cache of gold. Having no use for the money, Timon plans his revenge on the city.

A ruthless dissection of greed and flattery, Timon of Athens sees absurd comedy and gilded language veer suddenly into tragic satire and savage invective.

The production features; Peter Bankolé as Jeweller/Flaminius; Jonathan Bond as Lucius/Bandit/ Lucillius; Oliver Boot as Ventidius/Bandit; Christopher Brandon as Merchant/Servillius; Adam Burton as Lucullus/Bandit; Richard Clews as Senator/Stranger; Patrick Godfrey as Flavius; Robert Goodale as Senator/Old Athenian/Stranger; Michael Jibson as Painter/Varro's Servant; Michael Matus as Poet/Caphis; Pippa Nixon as Phrynia; Gary Oliver as Alcibiades; Simon Paisley Day as Timon; Sam Parks as Sempronius/Bandit/Messenger; Bo Poraj as Apemantus; Fernanda Prata as Cupid; Laura Rogers asTimandra; Vinicius Salles as Alcibiades' friend/Isidore's servant/Lucullus' servant. Portrayuing the Amazons are Bethan Walker and Sian Williams.

The musicians are; Alina Bzhezhinska, Marta Janitorova, Julie Kjær, Clara Sanabras, Sovra Wilson Dickson.

Opens July 26 at Shakespeare's Globe Theatre in London.

WELCOME HOME, JENNY SUTTER by Julie Marie Myatt. Directed by Jessica Thebus.

The Tony Award–winning Oregon Shakespeare Festival stages this present-day story of personal recovery and acceptance. Upon her return from a difficult tour of duty in Iraq, wounded Marine Sergeant Jenny Sutter finds herself lost in the California desert, without the body and mind she once knew. The eccentric inhabitants of a makeshift community give her the homecoming she needs before returning to her previous life. An edgy and poignant drama, Welcome Home, Jenny Sutter brings fascinating insight to a timely theme.

Opened last night with performances through July 27 at the Terrace Theater , Kennedy Center for the Performing Arts, Washington, DC.

THE UNDERSTUDY world-premiere comedy by Theresa Rebeck. Directed by Scott Ellis.

Box office heroes and washed-up has-beens take heed: the play's almost the thing. In this bitingly witty comedy, the lights of Broadway cast an affectionate glow over this look at one of the most notorious roles in the theatre: the understudy.

Starring Bradley Cooper, Kristen Johnston, Reg Rogers.

Set designer is Alexander Dodge. Costume design by Tom Broecker. Lighting design by Kenneth Posner. Music and Sound by Obadiah Eaves. Stage Manager is David H. Lurie.

July 23-August 3 Nikos Stage Williams Theatre Festival in Williamstown, MA.

THREE SISTERS this timeless classic by Anton Chekhov is translated by Paul Schmidt, and directed by Tony-nominated Michael Greif.

The cast includes Cassie Beck, Aya Cash, Michael Cristofer, Rosemarie DeWitt, Stevie Ray Dallimore, Cary Donaldson, Manoel Felciano, Jonathan Fried, Jessica Hecht, Stephen Kunken, Peter Maloney, Roberta Maxwell, Keith Nobbs, Joe Tippett.

Craving a life that is more satisfying than their own, three sisters yearn for the passion and excitement of a future in Moscow. The naiveté of unrequited love and the inherent passage of time compel Chekhov's masterpiece to grapple with the delicate question: are the choices made in life always the choices most desired?

Original music by Michael Friedman. Set designer Allen Moyer. Costume designer Clint Ramos. Lighting designer Ken Posner. Sound designer Walter Trarbach. Stage Manager Stephen M. Kaus.

Williamstown Theatre Festival Main Stage through July 27, 2008. Williamstown, MA.




WHO'S WHERE


CLARE TEAL AND RONNIE SCOTT'S JAZZ ORCHESTRA with former Las Vegas resident Buddy Greco. They'll recreate the sounds of the 30s and 40s big band era. Part of the Harrogate International Festival. July 24 at the Royal Hall, North Yorkshire, UK.

BIG BAD VOODOO DADDY on stage Thursday, July 24, at Monteith Riverpark in Albany, OR. On Friday they perform at Britt Pavilion in Jacksonville, OR. Saturday finds them at Marymoor Amphitheatre in Redmond, WA.

GEORGE MICHAEL opens a two performance date at Madison Square Garden Arena in NYC on Monday, July 21. The second performance takes place on Wednesday. On Saturday the show is at the Wachovia Center in Philadelphia, PA.

COLDPLAY has a two night stand at the United Center in Chicago, July 22 and July 23. On Friday they take to the Wachovia Center in Philadelphia.

EAGLES opens a three performance gig at the Air Canada Centre in Toronto on Monday, July 21. The second date is Tuesday with the third show in on Thursday. On Saturday, July 26, they are in the spotlight at the Verizon Center in Washington, DC.

POLICE opens a two night gig at the Red Rocks Amphitheatre in Morrison, CO. Friday finds them at the Marcus Amphitheater in Milwaukee, WI. On Saturday they are on stage at the DTE Energy Music Theatre in Clarkston, MI.

NEIL DIAMOND brings his tour to the Gateway Arena in Sioux City, IA on Tuesday, July 22. On Thursday the show is at the Qwest in Omaha. On Saturday he can be enjoyed at the United Center in Chicago.

EMMYLOU HARRIS performs Tuesday, July 22, at the Oregon Zoo Amphitheatre in Portland, OR. On Wednesday she is at the Orpheum in Vancouver, BC. Thursday the show is at the Woodland Park zoo in Seattle and on Saturday she is on stage at the Nob Hill Masonic Center in San Francisco.

GOOD CHARLOTTE brings their show to the Mesa Amphitheatre in Mesa, AZ on Monday, July 21. On Thursday the show is at the Verizon Wireless Theater in Houston. Saturday finds them at the Dixie Landing Theme Park in Baton Rouge, LA.

BRUCE SPRINGSTEEN is back home. opening a three performance gig next Sunday at the Giants Stadium in East Rutherford, NJ.

KYLIE MINOGUE on Monday, July 21, opens a three night stand at Metro Radio Arena in Newcastle upon Tyne in the UK and on Saturday begins a week long gig at the 02 Arena in London.

MICHAEL BUBLE performs at the Cardiff International Arena in Cardiff, UK on Tuesday, July 22. On Wednesday he begins a two night stand at the 02 Arena in London.

HARLEM GOSPEL CHOIR gets the beat going next Sunday, July 27 at B.B. King's Blues Club in NYC.

CHERRY POPPIN' DADDIES have a busy week. Monday finds them at Peabody's Downunder in Cleveland, OH. On Wednesday they perform at the Earl W. Brydges Artpark in Lewiston, NY. Thursday they are in the spotlight at B.B. King's Blues Club in The Big Apple. On Friday they are on stage at the State Theatre in Falls Church, VA and on Saturday they can be enjoyed at Pavillion Park in Liberty Lake, WA.


PIFFLE AND PROFUNDITIES


STEAL MY THUNDER is an expression with a theatrical background. Meaning: To use the words or ideas of another person before they have a chance to, especially to gain the approval of a group or audience.

IT all came about when playwright John Dennis invented a way of creating the sound of thunder for the theatre for his play Appius and Virginia in 1709.

The play flopped but his thunder effect was used without his permission in a production of Macbeth. Dennis was said to have remarked 'They will not let my play run, but they steal my thunder'.

Next Column: July 27, 2008
Copyright: July 20, 2008. All Rights Reserved. Reviews, Interviews, Commentary, Photographs or Graphics from any Broadway To Vegas (TM) columns may not be published, broadcast, rewritten, utilized as leads, or used in any manner without permission, compensation/credit.
Link to Main Page
---
Laura Deni


CLICK HERE FOR COMMENT SECTION