! >
Broadway To Vegas
  
  REVIEWS INTERVIEWS COMMENTARY NEWS

| | |
| --- | --- |
| | |
MUSICAL THEATER BAND COLLABRO IS AMAZING - - GLOBAL FASHION CAPITALS - - MONACO RED CROSS BALL - - 2015 KENNEDY CENTER HONORS - - GENERIOUS LEONARD DICAPRIO - - IN BLOOM - - KING'S HEAD THEATRE TO PAY UNION RATES - - GRAMMY PARK - - DONATE . . . Scroll Down
















Copyright: July 19, 2015
By: Laura Deni
CLICK HERE FOR COMMENT SECTION


MUSICAL THEATER BAND COLLABRO IS AMAZING


From both a musical and a technical standpoint, Collabro Act Two released on Masterworks Broadway is a marvel. I suppose if there is a gripe it is that the CD isn't long enough. There should have been another 40 selections, rather than only 10.

However, the ten that are on this CD are showstoppers - literally.

Michael Auger, Richard Hadfield, Jamie Lambert, Matt Pagan and Thomas Redgrave only became Collabro at the start of 2014 and it's been a steady stream of incredible storybook moments since then. Following their runaway Britain's Got Talent victory last summer, winning a 250,000 pound cash prize, Collabro has already released a No.1 Gold certified album and special edition follow up, and performed at the Royal Variety Show for Prince William and the Duchess of Cambridge.

Last week they entertained at the Hammerstein Ballroom in New York City. On July 21 they'll be at Herb Alpert's Vibrato Gill & Jazz club in Los Angeles.

The designer name Collabro comes from the fact that their voices harmonize so nicely, as do their personalities.

However, to call them a boy band does then a great diservice. What they are is a musical theatre band.

Boy Bands are noted for singing pop and their shows are not within the context of a symphonic presentation. They also have a smaller demographic appeal.

Collabro specializes in singing tunes from Broadway/West End, movies and television shows. They manage to merge recognizable good music hits with fabulous execution, and then stylize the numbers in a unique way - be it gender bending, tempo, chord changes, harmonies or use of musical instruments.

They've been called a "cross between Il Divo and One Direction."

The technical marvel of this CD involves meshing Collabro with three choirs, a massive orchestra and back-up singers.



The City of Prague Philharmonic Orchestra and Choir in Dvorak hall – Rudolfinum, Prague. The City of Prague Philharmonic is one of the most respected and recorded orchestras in the world. Photo: City of Prague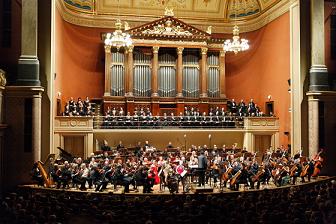 Backed by The City of Prague Philharmonic Orchestra conducted by James Morgan, Jamie, Michael, Matt, Tom and Richard join the Brighton Festival Chorus, West End Gospel Choir, and Ashmead Voices which are featured on this CD.

This is an epic CD. Kudos to whoever decided to use the Prague Philharmonic Orchestra and those choirs.

Backing vocalists Priscilla Jones, Joy Malcolm and Subrina McCalla also deserve a nod in their direction.

In addition to singing really great music, another of the numerous differences between Collabro and 'boy bands' is that this group has broad base appeal - from the hormone surging prepubescence crowd, who will no doubt put their photographs in their bedrooms, to grandparents who will thrill to the music.

Collabro makes good music cool and they don't look bad, either.

I Dreamed a Dream from Les Misérables is a song associated with female singers. In the production the poignant number is a showstopper solo by the character Fantine in the first act. I'd never before heard the song performed by a man. The boys changed only a couple of words and the number is dramatically magnificent.

You've never heard I'll Be There For You from Friends performed this way. Of course, you know the television theme song version; the Colabro take is a slow and sultry.

The CD opens with All I Want from the movie The Fault in Our Stars. As used in the movie, the song makes a scene and is a perfect example of how important music can be in a movie. As sung by Collabro, the number is equally statement making. The gentle beginning escalates when the West End Gospel Choir joins in, as they also do on Track 2, with I Won't Give Up, featuring intricate harmonies and romantically moving lyrics by Jason Mraz.

Christina Perri's hit ballad A Thousand Years from The Twilight Saga: Breaking Dawn, Pt. 1 is inspiring. Memory from Cats, as one might expect, is a show stopping anthem. So is Circle of Life from The Lion King, which has a huge key change.



Matt Pagan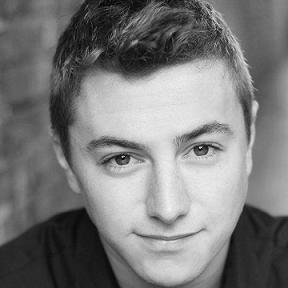 Many times the endings to their songs are dramatic, high powered, and uplifting; but because most of their selections are ballads, you can hear and understand every word. Collabro has the ability to effectively convey the meaning of the lyrics. Expect your heart to be filled with emotional impact.

Who Wants to Live Forever the massive standout song from We Will Rock You is amazing. Music of the Night the showstopping number from The Phantom Of The Opera is equally as impressive. No Matter What from Whistle Down The Wind, is musical theater meets pop.

A must have CD.

Additional production and mix by Ash Howes. Mixed by James Morgan and Juliette Pochin. Pro tools engineer Daniel Jaramilo. Vocals recorded at Ashmead Studios. Mixed at Medley Studios, Copenhagen. Mix engineers Soren Mikkelsen and Jacob Groth.

The City of Prague Philharmonic Orchestra conducted by James Morgan. Assistant to the conductor and translator Stanja Vomackova Music preparation Jiri Simunek for Absolute Notation. Orchestra Contractor James Fitzpatrick for Tadlow Music, LTD Concertmasters Lucie Svehlova and Lubomir Havlak.

Keyboards/Programming James Morgan and Juliette Pochin.

Programming: James Morgan. Vocal arrangements Morgan Pochin/Richard John. Orchestrial arrangements Morgan Pochin. Drum programming Marky Bates. Guitar: Alan Thomas. Whistle: Andy Findon. Choirs: Brighton Festival Chorus, West End Gospel Choir, Ashmead Voices. Backing vocals: Priscilla Jones, Joy Malcolm, Subrina McCalla.

Recorded by Smecky Music Studios, Prague. Orchestra recording engineer Jan Holzner. Assistant engineer Michael Hradisky. Mastered by Tony Cousins at Metropolitan Studios in London.

Photography by Jonty Davies is gorgeous. The camera work and lighting are expert. However, none are captioned; not in the CD booklet nor on their website. While it's fairly easy to distinguish two of the members, one is a maybe and two can be confused. These young men change appearance on a regular basis - from normal aging of the extremely young to no facial hair, some facial hair, lots of facal hair. Occasional streaks of bleached hair, lots of bleached hair, etc. Even a photograph of Tony Bennett and Lady Gaga will have a caption identifying them, despite the fact that the entire world knows who they are and can tell one from the other.

The Collabro members are interesting individuals.

They met through mutual friends and on social media. The five young men planned to spend some time rehearsing a few songs they could then use to audition for cruise ships and international tours.

In a story akin to catching lightening in a bottle, just five months after meeting for the first time, Collabro won Britain's Got Talent.

Jamie and Matt knew each other through Facebook, as both were working for a production team which staged shows for tourists in Thompson hotels across Europe. After advertising for more band members, Tom and Michael turned up at auditions in a London dance studio and a quartet was formed. That left just one more place: and thanks to a video he had posted on YouTube, Richard was discovered and became the final part of the musical jigsaw.

As they recalled, there was only one problem: their appearance.

Matt explains, "The original plan was to have us in dinner jackets so we could audition for cruise ships. But we had Tom who was wearing tank tops, with a nose ring and tattoos on display. And Richard is really into his clothes and wears these print fabrics and looks really good. So it made more sense to go with that young and fresh style, and try to appeal to a younger audience instead."

Michael Auger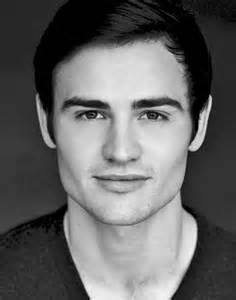 They decided on business suits, white shirts and dark ties. It works.

Dressed for success, they decided to apply for Britain's Got Talent: a decision that has shaped the rest of their lives. Their first audition at Hammersmith Apollo saw a standing ovation from all four judges: Simon Cowell, Amanda Holden, Alesha Dixon and David Walliams.

The guys in Collabro call themselves The Zoo and each member has a nickname.

Richard's has been dubbed The Seal because he can do a good seal impression. "And apparently I also look a bit like a seal! I'm not sure whether that's a compliment or an insult, but there you go!"

Michael is The Peacock. He says, "The others seem to think I take the longest to get ready, which actually isn't true! Although to be fair, I will probably check my hair out if I go past a mirror, to be fair. I think appearance is important in this industry, although I'm the least fashionable of the group in terms of clothes. But I don't mind. I'd rather be called The Peacock than The Warthog or something, I suppose!"



Richard Hadfield photo by Dave J Hogan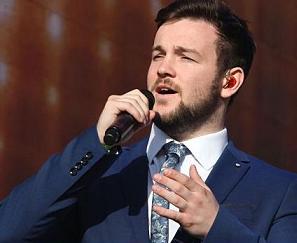 In The Zoo, Jamie is The Giraffe. At 6' 3", his nickname was given to him for an obvious reason.

Matt's is The Monkey. He says, "They made me The Monkey because they think I'm a cheeky chappy. And I guess I wouldn't disagree with that!"

Tom is called The Lion Cub because he's the smallest at 5'9". He also admits to being "a bit quirky."

Richard, 20, had an upbringing marked by a struggle between his two passions: rugby, and musical theatre. He laughs, "You couldn't get two more different hobbies! I remember one time I was in a rugby match and got smacked in the face, then that evening I had to do The Mikado in the theatre with this great big black eye. It was always a strange contrast. The drama and the sports department used to have rows over me.

For a time rugby won. He was a member of the Harlequins Academy, got into the south-east England squad, and had trials for England. "Then I got shin splints and had to give up the sport. I was absolutely gutted. But I think it was a sign I should have been concentrating on my music."

Michael, 24, has never suffered from a lack of confidence when it comes to performing. He admits, "In all our home videos, I'm the one coming up to the camera and singing away. I just naturally loved it."

But he didn't intend to become a professional singer at first, and excelled at school, doing an impressive five A-levels in math, further math, biology, chemistry and geography.

In fact, Michael was applying to study medicine at university and dreamed of being a doctor until one particularly squeamish incident put him off for life.



Jamie Lambert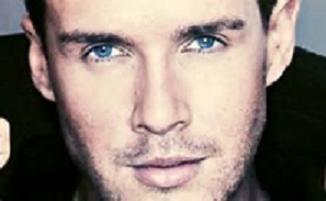 "I did some work experience placements while I was doing my A-levels," he explains. "I did one with a General Practitioner and absolutely loved it.

"But then I did one with a surgeon. A guy was having a vasectomy and he was conscious. "The surgeon asked, 'Can you feel this?', and the guy kind of screamed, 'Yeeees!', and I could see all this blood everywhere.

"I was in scrubs and it was really warm. I passed out! They had to escort me out. It was so embarrassing.

"So I decided medicine wasn't for me, and applied to do accountancy and finance instead."

During his second year at university he was persuaded to join the AmDram society and appeared in a production of Footloose. Thoughts of becoming an accountant began to fade. Instead Michael went to the London School of Music and Theatre on a year-long diploma, graduating in the summer of 2013.

But getting a job proved hard, and he had to work in a gas station to make ends meet while he went to a series of auditions. He promised his family that if he hadn't gotten a job after a year of auditions, he'd go back to accounting. Luckily, the Collabro audition came along.

Of all the boys, Jamie is perhaps the most experienced singer, having traveled Europe to perform. At Leeds University he joined the Opera Society, where he played Figaro in The Marriage of Figaro.

Thomas Redgrave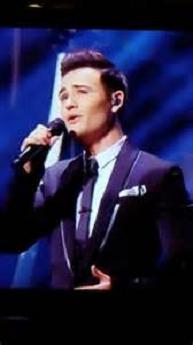 He then spent a year studying and working in Madrid, where he trained in the Royal Opera House, and later toured Europe in a big band as one of three singers.

At the time of Collabro's BGT audition; he was working part-time in the finance department of Barts Health NHS Trust in London. He previously worked at the South Tyneside NHS Foundation Trust of which his mother, Lorraine Lambert, is the chief executive.

Matt, 20, has always been musical, playing the trumpet, guitar, piano and drums as a child. But he suffered crippling shyness at school when it came to performing, and refused to sing. "I preferred to hide at the back of the school orchestra and just do my thing with whatever instrument I was playing," he says. Then one day, a singer for the school Christmas concert The Little Drummer Boy got sick and Matt was forced to step in. The show-biz bug bit. Performances in Grease, Oliver, Beauty and the Beast, West Side Story, and Me and My Girl, followed. Matt decided to break out as a solo singer. He's never looked back.

Tom, 24, chose his stage surname from a theatre poster. He attempted to work his way through Performing Arts BTEC followed by a degree in Musical Theatre For Actors by waiting tables. Since he was sloppy he kept getting fired. Actually, he was fired from just about any job he attempted, leaving music as the last option. Fortunately, that was best choice.

"We're hoping to bring something really new to the industry," stated Tom. "Musical theatre hasn't had the most trendy demographic but we want to show people that it can be exciting and young and fresh."

In addition to hearing, you can see a lot more of this group. They've done a naked photo shoot in which their bodies were covered with golden glitter. It's really spectacular!



Broadway To Vegas is supported through advertising and donations. Priority consideration is given to interview suggestions, news, press releases, etc from paid supporters. However, no paid supporters control, alter, edit, or in any way manipulate the content of this site. Your donation is appreciated. We accept PAYPAL. Thank you for your interest.









ART AND ABOUT


GLOBAL FASHION CAPITALS

Christopher Kane, dress, fall 2014, London, museum purchase, 2015.15.1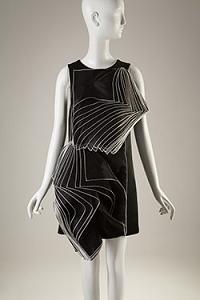 The globalization of fashion has given rise to new fashion cities that now annually host hundreds of fashion weeks around the world. Each city's cultural identity and particular economic, political, and social circumstances combine to elevate its designers to international attention.

Global Fashion Capitals explores the history of the established fashion capitals - Paris, New York, Milan, and London - and the emergence of 16 new fashion cities.

The exhibition opens with a digital style map that geographically locates the fashion capitals and showcases their latest runway and street style photographs.

The exhibition continues city-by-city, starting with Paris, the birthplace of haute couture, represented by designs from Charles Frederick Worth, Gabrielle Chanel, Christian Dior, and the emerging couturier, Bouchra Jarrar.

The New York section begins with a circa 1938 iridescent evening gown by Nettie Rosenstein and ends with Alexander Wang's sporty spring/summer 2015 neon orange dress. New York also includes styles by Claire McCardell, Halston, and Ralph Lauren. Milan claimed its place as Italy's fashion capital during the 1970s. Brands such as Versace and Prada helped establish the city's respected prêt-à-porter. Now, newer designers, such as Stella Jean, bring fresh perspectives to Milan.

London captured international attention with "youthquake" fashions during the 1960s. Provocative designers such as Vivienne Westwood, John Galliano, and Alexander McQueen established London as a creative fashion hub during the decades since. When selecting which emerging fashion capitals to include in the exhibition, the curators considered a number of indicators to show that a city's fashion scene is growing. All the featured cities are home to forward-thinking designers who have achieved domestic success and attracted international interest. They also hold fashion weeks attended by international press and fashion buyers. The exhibition also examines fashions from: Tokyo, Antwerp, Stockholm, Berlin, St. Petersburg/Moscow, Madrid, Sydney/Melbourne, Mexico City, Sao Paolo, Istanbul, and Mumbai.

Global Fashion Capitals is organized by Ariele Elia, assistant curator of costume and textiles, and Elizabeth Way, curatorial assistant, The Museum at FIT.

Fashion & Textile History Gallery in New York City through November 14, 2015.

IN BLOOM

Edouard Manet, (French, 1832–1883), Flowers in a Crystal Vase (detail), ca. 1882. Oil on canvas, 127?8 × 95?8 in. (32.7 × 24.5 cm). National Gallery of Art, Washington, D.C., Ailsa Mellon Bruce Collection,1970.17.37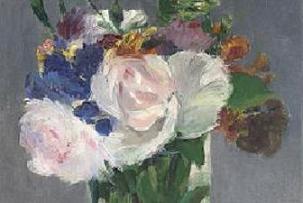 Painting Flowers in the Age of Impressionism explores the development of nineteenth-century French floral still-life painting.

The exhibit features about 60 paintings by Édouard Manet, Edgar Degas, Pierre-Auguste Renoir, Paul Cézanne, Vincent Van Gogh, and others.

The colorful exhibition demonstrates how a traditional genre was reinvented by nineteenth-century artists, as the art world's focus was shifting to modernism.

Curated locally by Angelica Daneo, associate curator of painting and sculpture at the Denver Art Museum.

Organized by the Dallas Museum of Art and the Virginia Museum of Fine Arts, the DAM will be the last stop for this exhibition.

July 19, 2015 – October 11, 2015 at the Denver Art Museum.





SWEET CHARITY


LEONARD DICAPRIO a dedicated environmentalist has donated $15 million to charity on behalf of the Leonardo DiCaprio Foundation. The funds have been given to various environmental projects around the globe, including World Wildlife Fund, Oceans 5, Save the Elephants and National Geographic: Pristine Seas.

A portion of the actor's donation was also given to winners of the Goldman Environmental Prize, the world's largest prize for grassroots environmental activists to help advance their campaigns.

Leonardo established his foundation in 2008. Since then the foundation has awarded more than $30 million in grants and supported more than 70 projects in more than 40 countries across the globe.

MONACO RED CROSS BALL is indisputably the high point of summer in Monaco. As president of Monaco's mainstay charity from 1958, former screen star Princess Grace helped introduce the cream of Hollywood celebrity to the now-famous Red Cross Ball. Held in the Salle des Étoiles of the Sporting d'Été, and overseen in detail by the Grimaldis, this gala remains, with its cast of royals and movie icons, one of the world's truly grand occasions.

This year's event takes place Saturday, July 25, 2015.


SPREADING THE WORD


GRAMMY PARK The Recording Academy, the non-profit organization behind The Grammy Awards, has partnered with producer and developer of iconic destinations and visitor experiences, Upsilon Ventures, and the New York City Mayor's Office to present Grammy Park, a performing arts festival that will celebrate the rich musical diversity of New York City. This first-time event will take place in one of New York's most iconic locations, Prospect Park in Brooklyn, early May, 2016.

Over the course of five days, Grammy Park will provide New Yorkers and visitors from around the world with a unique opportunity to take a special musical journey, both on stage and behind the scenes. The event will feature live multi-genre concerts and will integrate intimate showcases, free community-based programming, and interactive experiences. In addition, there will be a daily line-up of engaging activities, productions and demonstrations presented by an exclusive lineup of marquee brands. A majority of the events will be free to the public, with tickets available at locations across the city.

An artistic advisory committee has been established to formally assist with the development of the Grammy Park project. Including respected artists within different genres and disciplines, serving on the committee will be Grammy Award winners Joshua Bell, Melissa Etheridge, Renée Fleming, Alicia Keys, Cyndi Lauper, Christian McBride, Arturo O'Farrill, Billy Porter, Questlove and Nile Rodgers; Grammy-nominated artists A-Trak and Just Blaze; and ballet star Wendy Whelan.

THE 10TH ANNUAL ST. LOUIS CABARET CONFERENCE began yesterday, July 18 and continues through July25. Two-time Tony Winner Jason Robert Brown, Tony Winners Faith Prince and Christine Ebersole, singing legend Marilyn Maye, American idol coaches Peisha McPhee and Michael Orland, and two of New York's finest music directors Alex Rybeck and Tedd Firth are guest artists.




OTHER PEOPLE'S MONEY


KING'S HEAD THEATRE in London isn't just the oldest surviving Pub Theatre in the UK, they are the first unfunded Pub Theatre to "introduce an agreement with Equity to pay every actor and stage manager that works there a fair and legal wage," announced Artistic Director Adam Spreadbury-Maher.

"We're putting up wages by 22%, and we are really proud we are able to to do this," said Spreadbury-Maher in an email. "This means all actors at the King's Head are now paid the London Living Wage. It's also really important to us to keep our ticket prices affordable, starting from £10 for each show, and to continue our various training programs, notably the Trainee Directors, which start next month. We do all of this (somehow) without any regular funding whatsoever; we must rely on box office sales alone, which accounts for 60-70% of our income."

Despite a healthy box office the venue "still needs to raise close to £100k per year to keep going," according to Spreadbury-Maher.

The Equity Fringe House Agreement, covers pay, hours of work, breaks and health and safety conditions.

Referring to the British pound, the new rates are £33 per performance, and £27.45 for every three-hour session during rehearsals. On a standard six-week engagement this will result in an increase in pay of 22 per cent, from £216 to £264 a week, which could rise if additional rehearsals or performances are required. The rates apply not only to in-house productions, but to all visiting companies.



THE JOHN F. KENNEDY CENTER FOR THE PERFORMING ARTS announced that Star Wars creator George Lucas; Rita Moreno winner of an Oscar, the Tony, two Emmys and a Grammy; Oscar nominee and Tony Award winner Cicely Tyson who will return to Broadway in September, co-starring with James Earl Jones in The Gin Game; Songwriters Hall of Fame singer Carole King; rock band the Eagles who have sold more than 120 million albums worldwide, and acclaimed music director Seiji Ozawa who was music director of the Boston Symphony for 29 years until 2002, will receive this year's Kennedy Center Honors.

The Kennedy Center Honors culminates in a gala performance December 6 in Washington, featuring top entertainers. The show will be broadcast December 29 on CBS.



NICE WORK IF YOU CAN GET IT written by Tony Award-winner Joe DiPietro, based on material by Guy Bolton and P. G. Wodehouse.

Directed by Larry Raben.

Starring five time Emmy award winner amd Tony Award nominee Valerie Harper and Emmy Award and Golden Globe-winning actress Sally Struthers.

This high-stepping Broadway musical recalls the golden age of American musicals, complete with extravagant dance numbers, glittering Broadway costumes and a treasure trove of George and Ira Gershwin's most beloved songs, including But Not For Me, Let's Call the Whole Thing Off, I've Got a Crush on You and Someone to Watch Over Me.

This sparkling tale combines laughter, romance and Broadway magic for an evening bursting with girls, glamour and the glorious songs of the Gershwins. The champagne is flowing and the gin is fizzing with a cast of outrageous characters who gather in New York City to celebrate the wedding of wealthy playboy Jimmy Winter, played by Joey Sorge, (who was in the original Broadway cast) whose world is suddenly turned upside down by bootleggers, rumrunners and gold diggers thanks to the feisty street-wise Billie Bendix, played by Amanda Lea LaVergne, and the fast-talking, wise-cracking bootlegger Cookie McGee played by James Beaman.

Harper makes her Ogunquit Playhouse debut in the role of Millicent Winter, who pressures her son Jimmy to marry someone respectable or she will disinherit him. Struthers returns to Ogunquit to portray prohibitionist Duchess Estonia Dulworth.

Peggy Hickey joins the creative team as Choreographer. Musical Director is Charlie Reuter

On stage July 22 to August 15 at The Ogunquit Playhouse in Ogunquit, Maine.

PARADISE BLUE by Dominique Morisseau.

Directed by Tony and Obie Award winner Ruben Santiago-Hudson.

Starring Tony Award nominee De'Adrea Aziza, Andre Holland, Kristolyn Lloyd, Keith Randolph Smith and Blair Underwood.

Called "a bracing and charged drama. Blue (Underwood), a gifted trumpeter, contemplates selling his once-vibrant jazz club in Detroit's Blackbottom neighborhood to shake free the demons of his past and better his life. But where does that leave his devoted Pumpkin, who has dreams of her own? And, what does it mean for the club's resident bebop band? When a mysterious woman with a walk that drives men mad(Aziza) comes to town with her own plans, everyone's world is turned upside down. This dynamic and musically-infused drama shines light on the challenges of building a better future on the foundation of what our predecessors have left us."

This World Premire - a 2012 L. Arnold Weissberger New Play Award Winner - takes place July 22 - August 2 on the Main Stage at the Williamstown Theatre Festival in Williamstown, MA.

MY PARIS Music and Lyrics by Charles Aznavour. Book is by Oscar, Tony and Pulitzer Prize winner, Alfred Uhry, with English lyrics by three time Tony winner, Jason Robert Brown.

Directed and Choreographed by Tony Award winner Kathleen Marshall.

A new musical about the life and times of Henri de Toulouse-Lautrec, the artist who captured the gaiety, color and heartbreak of Montmartre, Le Can-Can, and the world of Le Moulin Rouge. Inhabited by the colorful people he painted, it's the story of a great artist who loved a world that never quite loved him back.

July 23 - August 16 at Goodspeed Musicals, The Norma Terris Theatre in Chester, Conn.

BASKERVILLE: A SHERLOCK HOLMES MYSTERY by Ken Ludwig.

Directed by Josh Rhodes.

A wildly inventive adaptation of Sir Arthur Conan Doyle's classic mystery The Hound of the Baskervilles Ken Ludwig brings to life literature's most famous detective - the inimitable Sherlock Holmes. Five fearless actors conjure the world of Victorian England as Holmes and Watson take on one of the most diabolical cases of their careers. This witty and clever romp delivers chills, laughter, and a great evening of theatre.

Tony Award nominee Euan Morton plays the intrepid Sherlock Holmes. Usman Ally is his trusted colleague Doctor Watson. The 45 other people in the play are portrayed by Blake Segal as Man One, Andrew Kober as Man Two, and Liz Wisan as Woman One.

The creative team also includes Wilson Chin (Scenic Design), Shirley Pierson (Costume Design), Austin R. Smith (Lighting Design), Bart Fasbender (Original Music and Sound Design), David Huber (Vocal Coach), Caparelliotis Casting (Casting), and Annette Yé (Production Stage Manager).

The Old Globe engagement will begin performances on July 24, with opening night on Thursday, July 30, in the Sheryl and Harvey White Theatre, part of the Globe's Conrad Prebys Theatre Center. Performances through August 30, 2015.

BIG FISH a relatively new Broadway musical featuring music and lyrics by Tony nominee Andrew Lippa and a new book by screenwriter John August. Based on the celebrated 1998 novel by Daniel Wallace and the 2003 film.

Fathers, Sons, and fantastic Tall Tales come alive in Big Fish.

Big Fish centers on Edward Bloom, a traveling salesman who lives life to its fullest… and then some! Edward's incredible, larger-than-life stories thrill everyone around him - most of all, his devoted wife Sandra. But their son Will, about to have a child of his own, is determined to find the truth behind his father's epic tales.

July 22-26 at the Music Theatre Wichita in Wichita, Kansas.

THE MUSIC MAN Book by Meredith Willson. Music and lyrics by Meredity Willson. Based on a story by Meredith Wilson and Franklin Lacey.

Directed by Robin Higginbotham.

Music Direction by Karen Keating.

Choreography by Robyn Schroth.

Fast-talking traveling salesman Harold Hill comes to River City, Iowa, to con the townspeople into buying instruments and uniforms for a boys' band, but his plan to skip town with the cash is foiled when he falls for the town librarian, Marian.

July 23 – August 2 at the Shenandoah Summer Music Theatre which produces four Broadway musicals each summer in the beautiful 630-seat Ohrstrom-Bryant Theatre on the campus of Shenandoah University in Winchester, VA. Eleven performances are given of each musical over a two-week period, drawing audiences from a 150-mile radius with groups traveling in from as far away as Ohio and North Carolina.


WHO'S WHERE




ONE DIRECTION bring their tour to the Commonwealth Stadium in Edmonton, Alberta, Canada on Tuesday, July 21. Friday's gig is at Investors Group Field in Winnipeg, MB. Next Sunday, July 26, they can be enjoyed at the TCF Bank Stadium in Minneapolis, MN.

IDINA MENZEL performs Wednesday, July 22, in Raleigh, NC at the Red Hat Amphitheater. Friday's show is in Atlanta, GA at the Delta Classic Chastain Park Amphitheater. On Saturday she'll be delighting the fans in Orlando, FL at the Dr. Phillips Center for Performing Arts. Next Sunday, July 26 she'll be in Boca Raton, FL at the Mizner Park Amphitheater.

RUSH bring their tour to the Moda Center in Portland, OR on Tuesday, July 21. Thursday's show is at theSAP Center in San Jose, CA. On Saturday they'll entertain at the MGM Grand in Las Vegas.

TAYLOR SWIFT with Vance Joy entertain with a two night stand beginning Friday, July 24, at Gillette Stadium in Foxboro, MA.

BILLY IDOL stars at the Stadthalle Rostock in Rostock, Germany on Tuesday, July 21.

NICOLE HENRY one of the jazz world's most acclaimed vocalists, Nicole's expressive, soulful voice and uplifting energy has earned her a Soul Train Award, three top ten albums and international accolades. She performs Saturday, July 25, at Arts Garage in Delray Beach, FL.


FINAL OVATION


JOAN SEBASTIAN who went from a childhood of poverty in Mexico to become one of the most influential and recorded contemporary acts of all time, died July 13, 2015 at his ranch in Cruz de la Sierra, Teacalco Guerrero, Mexico, of bone cancer. He was 64.

At the time of his death, Sebastian had two number-one albums on the Billboard Top Latin Albums chart and seven top ten songs on the Hot Latin Songs chart in the United States.

Neil Portnow President/CEO of The Recording Academy issued the following statement: "Joan Sebastian was undoubtedly one of Mexico's most talented and beloved musicians and performers. A four-time Grammy Award winner and seven-time Latin Grammy winner, he wrote at least 1,000 songs and released more than 60 albums since starting his professional career at the age of 17. We have lost a truly gifted and cherished musician and our sincerest condolences go out to Joan's family, friends, collaborators and all who have been impacted by his incredible work."

Gabriel Abaroa Jr. President/CEO of The Latin Recording Academy issued the following comments: Few musicians have achieved as much as our incomparable Joan Sebastian. A songwriter, performer, producer, arranger and actor, Joan Sebastian was the "People's Poet" lived true to his culture and beliefs. An avid composer of ranchero, pop, and grupero music he went on to win seven Latin Grammys and four Grammy Awards. El Rey del Jaripeo "King of Tie-down Roping," Joan Sebastian was a horseman and a cowboy who never veered from living a simple life in his Hacienda surrounded by his most beloved treasures: his family, his people, friends, music, and his horses. Our condolences go out to his family, collaborators and all who have been impacted by his incredible work."

Sebastian was the father of eight children who he had with five different partners throughout his life. Two of his sons preceded him in death.


















Next Column: July 26, 2015
Copyright: July 19, 2015 All Rights Reserved. Reviews, Interviews, Commentary, Photographs or Graphics from any Broadway To Vegas (TM) columns may not be published, broadcast, rewritten, utilized as leads, or used in any manner without permission, compensation and/or credit.
Link to Main Page
---
Laura Deni



For the snail mail address, please E-mail your request.
CLICK HERE FOR COMMENT SECTION