! >
Broadway To Vegas
  SHOW REVIEWS     CELEBRITY INTERVIEWS     GOSSIP     NEWS 
| | |
| --- | --- |
| | |
Copyright July 19, 1999
By: Laura Deni
CLICK HERE FOR COMMENT SECTION

DOES BAPTISM COME WITH A THEATER TICKET?
Is a religion conversion part of your travel plans?

Las Vegas has always been known as a destination that welcomes people of all faiths. For decades the city fathers bragged that Sin City had more churches per capita than any other location. The Riviera hotel even has an honest to heavenly ordained Chaplain and a few years ago there was a Pope impersonator trolling the casinos blessing people.

Want to hear some prayers and promises? Just listen to the vows gamblers make before rolling the dice or pulling that slot handle.

When Branson, Mo stepped into the entertainment business everyone realized that Branson was not a tail feather shakin' town. No X-rated jokes are told and performers keep their clothes on. Shades of white fill the audience.


BARBARA FAIRCHILD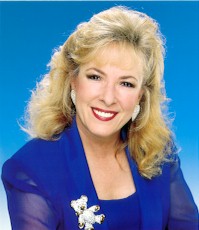 In the middle of the "Bible Belt" it now appears that the customer of choice should also be a Christian. If that isn't your faith of choice, be prepared to officially be proselytized.

In an unusual move to "get the word out," the first annual "Branson Reaches Out Benefit Show" was staged yesterday, Sunday, July 18, to raise money for the printing of "The Branson Stars" booklet, an outreach ministry product which will be given away free to all Branson tourists.

According to their press releases, Branson is "reaching out to America with God's message of love, forgiveness, and hope! "

"The booklet contains inspiring stories of 16 Branson personalities and how their faith in God impacted a specific area of their life. Among the personalities are; Roy Clark, Barbara Fairchild, Tony Orlando, Jimmie Rodgers, Gary Smalley, and Branson's 1998 Male Vocalist of the Year Doug Gabriel.



ROY CLARK

The benefit promo explained that "following their interesting stories, the booklet then introduces the reader to Jesus Christ, the revealer of God's love and forgiveness."

Clark is currently performing at the Orleans Hotel in Las Vegas. He returns to the Branson stage next week. Clark was the first nationally known celebrity to perform at his own theater in Branson.

Born in Meherrin, Virginia, he was one of seven children of a family of tobacco farmers. His childhood passions were baseball and music and he excelled in both. His baseball prowess led to a tryout offer with the old St. Louis Browns. He also had dreams of becoming a professional boxer, winning 16 fights "before I ran into a fella who was a lot better than I was."

In 1976 Clark became the first country music star to take his show to the Soviet Union.



TONY ORLANDO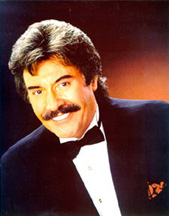 Orlando, who is currently starring at John Ascuaga's Nugget in Sparks, Nevada is embroiled in a lawsuit with another Branson performer, Las Vegas resident Wayne Newton.

They duo, who once bragged that they shared a theater in Branson, got into a squabble that led to police questioning Newton for 45 minutes over Orlando charging that Newton secretly tape recorded Orlando and his staff. Orlando sued.

The latest legal round has Newton filing a $20-million countersuit claiming he was slandered by Orlando and lost money because Orlando couldn't draw audiences. The suit also asks for 20% of Orlando's net worth or - one dollar - "whichever is greater."

Bless em all.


POLICE GOOF - ARREST BROADWAY STAR
ALTON FITZGERALD-WHITE seated at the piano in his role as racial victim Coalhouse Walker in the smash Broadway musical Ragtime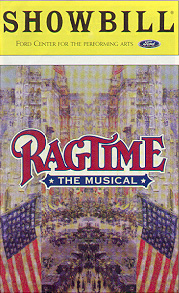 Alton Fitzgerald-White, 35, who brilliantly portrays Coalhouse Walker, Jr. in the Broadway smash Ragtime was wrongly arrested, handcuffed, brought to the 33rd Precinct and strip-searched. He was then held in custody for more than five hours before police realized that he was a famous star, not a drug dealer.

The police commissioner told Channel 4 News in NY, that the strip-search is a routine procedure in drug arrests.

Apparently the police thought all black men look alike.

It seems that the men in blue responded to a 911 report that several black men, in shorts and t-shirts with guns, were dealing drugs in front of a building on Manhattan's West 157th Street at Nicholas Ave. That happens to be the build in which Fitzgerald-White resides.

As bad luck would have it, Fitzgerald-White was wearing shorts and a T-shirt and in the lobby of the building when police arrived.

The police detainment resulted in the star missing the evening performance of Ragtime. A distraught and shaken Fitzgerald-White drew comparisons between himself and the character he portrays in Ragtime, a black jazz musician who is victimized. White has not yet been able to return to the show.

The drug bust did yield a kilo of coke and two of those arrested Mario Caraballo, 34, who lives in White's building, and Gilberto Penalver, 25, were charged with drug possession.

A news release from the NY police commissioner stated: "We were mistaken in arresting Mr. Alton Fitzgerald-White. We're sorry that Mr Fitzgerald-White was inconvenienced."

Fitzgerald-White's arrest record was voided and he was set free.


CLUCK OFF CHAMP CROWS ON JAY LENO
JAY LENO will play host to the Cluck-Off Champ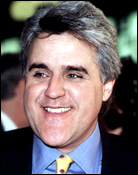 Feathers flew as human contestants from across the nation competed beak-to-beak in the 19th Annual National Cluckoff at the Wayne, Nebraska Chicken Show. Egged on by a crowd of 15,000, Del Hampton of Ft. Smith, Arkansas, out clucked finalists from Washington, California and Michigan and unseated 8-time Cluckoff winner Joel Vavra to become the new National cluckoff champion.

Hampton received $140 in prize money and will appear on The Tonight Show with Jay Leno.

Marissa Roney of Wayne, was the repeat winner of the 13 and under junior division. Roney won $40 in prize money and will represent the Wayne Chick Show on Nickelodeon.

According to event officials, "the voting of the independent Cluckoff judges was tabulated and certified by the accounting firm of Katchem, Pluckum, Broastem and Edem.

Other Chicken Show activities included the Chicken Flying Contest, a single "egg-limination" Raw Egg Catch from 60 feet, and the always popular performance by the Chickendale Dancers. Okay, so where were the Dixie Chicks?



Broadway To Vegas is supported through advertising and donations. Priority consideration is given to interview suggestions, news, press releases, etc from paid supporters. However, no paid supporters control, alter, edit, or in any way manipulate the content of this site. Your donation is appreciated. We accept PAYPAL. Thank you for your interest.


ELVIS GAL STARS RATE KISSES
ELVIS PRESLEY HAD PUCKER POWER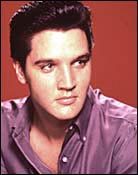 Giving the afore mentioned Chicken Cluck-Off a run for the limelight was the Elvis impersonation contest held this past weekend in Las Vegas at the Imperial Palace.

Assorted folk were giving those hip gyrations another swivel and the lip curl a practice sneer. The smell of hair spray and black hair dye was so prevalent that practicing that trademark throat clearing became a necessity.

It was the Images and Elvis Contest and 27 who thought they were, showed up.

So did three women who had starred with the King of Rock and Roll in several of his movies.Deborah Walley, appeared with Elvis in three movies including Spinout. She also followed Sandra Dee into the role of Gidget Walley ranked Presley at the top of the kissing meter, but is still sorry that she didn't get him in the movie. She played a female drummer who was in love with Presley. Her character didn't capture Presley and Walley said she was flooded with mail from fans who thought the movie script done her wrong.

Also in Vegas to sing the Presley praises were Cynthia Pepper and Julie Parrish. Pepper was in Kissing Cousins while Parrish was lip locking Presley in Paradise, Hawaiian Style. They also recalled Presley's pucker prowess with Pepper sighing, "He had the softest lips."


JERRY LEWIS HONORED
JERRY LEWIS brings home another award

Jerry Lewis, who lives in Las Vegas, is about to add another award to his mantle. The Venice Film Festival will honor Lewis with a career award coupled with a screening of The Bellboy, the comedian's 1960 classic movie.
Lewis will receive the Golden Lion award Sept 11, the last day of the Venice Film Festival, when his film about a hapless worker at a Miami hotel will be shown. Festival director Alberto Barbera praised Lewis, 73, as an "inescapable point of reference for many comic authors and actors."

The New Jersey natives first performed in Las Vegas in October 1948, with his then partner, the late Dean Martin. Martin and Lewis would go on to become the top box office attraction in 1952. At the age of 70, and after 65 years in the business, Lewis made his Broadway debut starring in Damn Yankees

While the entertainer has experienced somewhat of a love-hate relationship with American, the performer has a rabid cult following throughout the world. He is revered as much for his behind the footlight creative ability as he is for the stage spotlight Reasoned Lewis, "In France, Germany and Italy, the director is billed first. You get a kind of adulation and regard that you can't get here because it's a totally different system."


DRESCHER'S MOUTH MOVES TO BROADWAY
FRAN DRESCHER GIVES THEATER A GO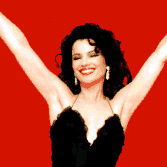 Fran Drescher, the woman who became an overnight success starring in The Nanny will take that nasal twang to a theater stage.
Drescher with her strong Queens' accent will star in Sweet Deliverance playing a part that's a cross between Dr Kevorkian and Martha Stewart. The play will open off-Broadway this fall and mark Drescher's New York theatrical debut.

Her most memorable film performance was in Saturday Night Fever where she squeezed John Travolta's backside.



Y2K, YOU'RE OK

Chicago City Limits, New York City's longest running comedy revue, has unveiled its latest edition, Y2K, You're OK.

In its new production Chicago City Limits takes a satiric look at mankind's achievements, failures, and follies of the past 1,000 years. From the Crusades to the current Mideast crisis, from philandering Kings to philandering Presidents, from gladiator bouts to the Jerry Springer Show, Y2K, You're OK skewers the decades.

Founded in Chicago, Chicago City Limits moved to New York City in 1979, bringing a Windy city sense of humor to the New York state of mind. Must be working because after 20 years they're still packing the house. The is one group that encourages audience participation. In addition to pre-written sketches, the cast members improvise scenes and songs based on suggestions called out by audience members.

The Chicago City Limits cast includes; Joe DeGise II, Carl Kissin, Denny Siegel who is currently seen on TV's Who's Line Is It Anyway and The Daily Show and Victor Varnado who is featured in the upcoming Arnold Schwarzenegger film, End of Days. Fred Spitznagel is on piano and Paul Zuckerman does double duty as producer/director.

Chicago City Limits performs at the Chicago City Limits Theater, NYC.


LIGHTS, CAMERA, ACTION

Warner Brothers Television has signed a six-month contract with Henderson, Nevada, a city adjacent to Las Vegas, to serve as home base for the television action series The Strip. The contract is renewable for an additional twelve months.

Wagon Wheel Industrial Park will serve as the primary location Warners will fork over $11,700 a month, which the City of Henderson will put into its general fund.

The pilot, which starred Sean Patrick Flannery, was also shot in Las Vegas. The plot revolves around a hotel mogul who approaches two Las Vegas policemen asking them to become his private investigators. Reportedly, the two leads are loosely based on the lead characters in the Lethal Weapons movies.

Filming begins in August.

Roma Downey and Della Reese haven't seen a lot of down time. Both women used hiatus time from Touched By An Angel to complete separate projects

Della Reese finished Anya's Bell, a TV movie of the week, while Downey wrapped a theatrical film A Husband's Betrayal, in which she co-starred with William Russ. Both projects lensed in Utah.



SPREAD EAGLE starring Edward Asner, Kate Asner, Raye Birk, Sharon Gless, and Fred Savage has performances July 21, 22, 23 and 25 at the Skirball Center, Los Angeles. Written by George S. Brooks and Walter Lister; Directed by James Glossman, the plot has commerce and heroism clashing when a titan of American business orchestrates a U.S. invasion of Mexico. This lost 1927 Broadway melodrama combines the cracklin dialogue and riveting storytelling of The Front Page with 90's Wag The Dog cynicism.

WILL ROGERS FOLLIES at the Garland Performing Arts Center, Dallas, TX through July 25.

JEKYLL & HYDE July 20-Aug. 1 at The Paramount Theatre, Seattle.

THE WIZARD OF OZ starring Mickey Rooney as the Wizard in this 90-minute adaptation of the famous story and film continues at the Portland Civic Auditorium, Portland, Oregon, through July 25.

CHILDREN OF EDEN touted as never before seen in Charlotte, opens July 21 at the Pease Auditorium, Charlotte, NC.


WHO'S WHERE

THE POINTER SISTERS perform July 22 & 23, Casino Magic, Bossier City, LA.

BRIAN SETZER ORCHESTRA Central Park, Summer Stage, July 22.

PETER HALL the celebrated theater director, will join the faculty of The University of Houston School of Theater. This fall he'll teach classes on Shakespeare and directing. A two time Tony-Award winner, Hall directed the Royal Shakespeare Company until 1968. From 1973-88 he did the same for the Royal National Theater.

TONY DANZA wrapped up a successful engagement of The Iceman Cometh on Broadway yesterday and now dusts off his nightclub act. He'll open in Atlantic City before returning to Las Vegas for a September 3 opening at the Desert Inn. In comparison to the rigors of Broadway, the nightclub circuit the lap of luxury. Danza gets a dressing room and shower all to himself. On Broadway he was one of 15 guys who shared three dressing rooms and one shower.

BRIAN DENNEHY could be labeled indefatigable - or - as long as he knows the lines he might just as well get some use out of them. After ending his Tony Award winning performance as star of Death of a Salesman,Dennehy takes the show on the road to London and Paris before heading out on a U.S. tour.

MELINDA THE FIRST LADY OF MAGIC the ex-wife of master magician Lance Burton and the lady who once filed a federal invasion of privacy suit against her ex-lover Rich Little, performs July 24-Sept 5 at the Taj Mahal, Atlantic City. Melinda was the first female to materialize on the other side of the hocus-pocus corporate glass ceiling and got her start in Las Vegas.


THIS AND THAT

DABNEY COLEMAN spent the week-end in Nashville participating in a film actors' workshop for thespians who are involved in the adult movie biz.

NASCAR ROCKS TNN's music series taping a show in Las Vegas July 27 with Charlie Daniels, Tracy Lawrence, Montgomery Gentry, and Anita Cochran. The show will air August 5.

MILLENNIUM FOOD General Mills will introduce a limited run of Cheerios called Millenios. The new brown-sugar, whole-grain and oat blend adds tiny numeral 2s to the well-known O-shaped cereal, which will allow the consumers to spell out the year 2000.



Mention BROADWAY TO VEGAS for Special Consideration
Call (800) 942-9027









Next Column: July 26, 1999
Copyright: July 19, 1999. All Rights Reserved. Reviews, Interviews, Commentary, Photographs or Graphics from any Broadway To Vegas (TM) columns may not be published, broadcast, rewritten, utilized as leads, or used in any manner without permission, compensation and/or credit.
Link to Main Page
---
Laura Deni




For the snail mail address, please E-mail your request.
CLICK HERE FOR COMMENT SECTION