! >
Broadway To Vegas
  
 SHOW REVIEWS CELEBRITY INTERVIEWS GOSSIP NEWS

| | |
| --- | --- |
| | |
CRUISE SHIP ENTERTAINMENT TAKES AIM AT LAS VEGAS AND BROADWAY - -DRACULA - VOIVOFR AND VAMPIRE - - MIRO AND JAN STEEN TOGETHER - - ARETHA FRANKLIN AND CONDOLEZZA RICE - - 2010 SUMMER SOLSTICE AT THE PLAYBOY MANSION - - MICHAEL JACKSON'S NEVERLAND RANCH - - TIGER WOODS' PORN PAGE PICTURE - - GOLDEN SCORE AWARDS - - DONATE . . . Scroll Down


HIGH SEAS ENTERTAINMENT WAR SET TO GIVE LAS VEGAS AND NEW YORK COMPETITION - CUNARD BEGINS A THEATRE COMPANY


With the exception of specially organized theme cruises, it's rare for anyone to say they booked a cruise because of the caliber of its on board entertainment.

At least not until now.

Engaging in a high seas entertainment war are Norway and Great Britain. Who rules the seas will pivot on theatrical presentations rather than gun battles.

For tourist markets such as Las Vegas the oceanic war has the potential to pirate away customers.

Traditionally floating entertainment meant high-energy dancers who could sing and a comedian with a non-offensive routine catering to the senior citizen crowd.

Soooo yesterday.

On board entertainment is being ripped from Vegas, Broadway and the West End – Blue Man Group, Legends in Concert, Hairspray, Neil Simon, Shakespeare and a new interactive Cirque show.

When Cunard Line's new Queen Elizabeth debuts in October 2010, the Line will introduce an original concept in theatrical entertainment at sea with the newly formed Queen Elizabeth Theatre Company. Guests will enjoy a brand new repertoire of shows premiered by the Theatre Company's 29 singers, dancers, actors and musicians.

Performing in the new ship's majestic Royal Court Theatre, the Queen Elizabeth Theatre Company will present a compelling variety of musical productions and abridged versions of popular plays such as a Neil Simon triple bill and Shakespeare's Twelfth Night. The Simon show will feature three scenes, one each from some of the playwright's best-loved shows - Last of the Red Hot Lovers; Plaza Suite and The Odd Couple - each linked by their setting: an apartment or hotel suite. At the conclusion of each show, the audience may take part in an informal Q&A session with the actors.

The Piccadilly Line, showcasing the talents of the entire Queen Elizabeth Theatre Company, explores the spoken word, song and prose as characters get on and off a train journey on the world's oldest underground rail systems. The action is set in the shell of a London tube train carriage.

Hotel Royale is a musical production featuring 16 singers and dancers who whimsically bring to life the story of a hotel which is past its prime – once the playground of the rich and famous, it is now home to some quirky staff and unusual guests.

Sing, a lively production based on the popularity of "Singers in Concert" performed on Queen Mary 2 and Queen Victoria, features 21 live musicians and four singers on stage. The show's influences are drawn from contemporary musical theatre, pop and classic songs.

La Danza showcases the talents of the dance ensemble. Queen Elizabeth's guests will also be able to take part in a specially written panel quiz show which will offer an afternoon of friendly banter. The Theatre Company will have its own take on topical news and entertainment stories.

"The entertainment on Queen Elizabeth is the most extensive ever seen on a Cunard liner, mixing tradition with satire," said Peter Shanks, president of Cunard Line. "The Royal Court Theatre is comparable to London West End or Broadway Theatre – and we have created our own Theatre Company to really bring it to life. From the best of Broadway to Shakespeare's Twelfth Night – we offer something for everybody."

Queen Elizabeth's Entertainment Director is Alistair Greener while Martin Lilly is director of entertainment.

New shows will include the hit Slice of Saturday Night, a popular nostalgic pastiche of 1960s music which has been staged in London and toured extensively throughout the UK and US. Adapted especially for the Queen Elizabeth Theatre Company by its original writers, the Heather Brothers, Slice of Saturday Night features all of the Theatre Company members - the largest production show that Cunard has ever staged.

The cruise ships are not eliminating their cabaret type performances, theme nights or afternoon participation events – rather adding high stakes evening performances which are claimed to rival Las Vegas or Broadway.

The days when Sin City could act cocky have ended.

Gambling is legal on cruise ships who are also spiffing up their casino areas.

Norwegian Cruise Lines' Epic Casino is NCL's largest at sea, spanning more than 13,000 square feet featuring a Monte Carlo-inspired design.

While there is only one Vegas, cruise ships require their crews to treat all passengers as whales - rather than equating service based upon the size up a tip. Cruise ships also offer never-ending gourmet gastronome experiences equal to high priced, bold-faced named, land locked blue-ribbon restaurants.

Do the math. Take the cost of a resort room in Vegas, New York or London, add the price of gourmet dining, and theatrical shows. It can be cheaper to do it on a ship.



Reba McEntire christened the Epic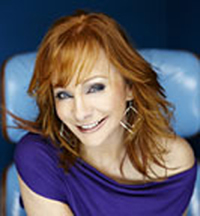 The 155,873 gross tons, 4,100-passenger Norwegian Epic, billed as the world's largest floating entertainment venue with world-class entertainment unlike anything before seen at sea, was christened by country music superstar Reba McEntire on July 2, 2010 in a Christening Ceremony hosted by Curb Your Enthusiasm star and comedian Jeff Garlin. The ship served as the venue for the Macy's 4th of July Fireworks Spectacular broadcast live on NBC television.

Norwegian Epic is currently sailing her first Eastern Caribbean cruise which departed Miami on July 10, 2010. The ship is sail alternating 7-day Eastern and Western Caribbean itineraries every Saturday from Miami through April 2011.

With that launch the entertainment bar was raised with productions virtually ripped from Las Vegas and New York stages.

Cirque shows which dominate the Las Vegas strip are high diving into the H2O world under what is billed as "the only big top at sea" - known as Epic's Spiegel Tent, which seats 265.

Cirque Dreams and Dinner is also a new dinner show concept where customers are asked to "imagine your dinner wine being served by an acrobat descending from a rope, or your napkin being placed by a contortionist."



Cirque Dreams and Dinner - the only big top at sea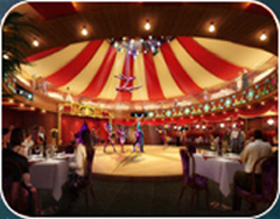 The interactive theatrical dining experience will be performed as dinner courses are served, with music and acrobatics. There will be twelve dinner show performances per cruise with two seatings per night. The show and dinner will last two hours with a cover charge of $15 per person.

This 280-seat Headliners' Comedy Club will feature the famous Second City comedy troupe, originally established in Chicago, which produced such legendary comedians such as Bill Murray, Gilda Radner and John Belushi. The ensemble will perform a comedy revue of satirical skits customized for the Norwegian Epic twelve times per cruise with shows lasting 45 minutes.

Fat Cats is a 200-seat jazz club offering nightly live blues and jazz performances.

NCL chief executive officer Kevin Sheehan said: "With Norwegian Epic, we are re-inventing cruise ship entertainment by offering multiple entertainment options for every taste and any age."

"Having a world class creative organization like Blue Man Group headline the entertainment on Norwegian Epic will provide our guests with a sensory experience unlike any other at sea."

.A major consumer plus is that on these cruise ships the shows are still included in the price of the cruise. Hairspray is the first time a cruise ship has fully licensed a Broadway production, which is promoted as "on par with a national touring company."

NCL's intent to seriously enter the world of entertainment has resulted in the creation of a new management position for the Norwegian Epic, an Entertainment Director who will oversee all entertainment venues and shows. In the past all entertainment options onboard a cruise fell under the cruise director's job description.

The new Entertainment Director for Epic is Simon Murray. The NCL ship will also have a Cruise Director to serve as the "face of the cruise" - introducing the shows and serving as the official host for most public events.

Las Vegas based On Stage Entertainment produces and markets live theatrical entertainment, including its flagship Legends in Concert tribute shows, which feature impersonators who pay tribute to celebrities of the past and present like Elvis Presley, Marilyn Monroe, Tom Jones, Tina Turner, Garth Brooks, Rod Stewart, Cher and Shania Twain among others. The show has toured in 15 countries and plays nightly in Las Vegas; Atlantic City, New Jersey; Branson, Missouri; and Myrtle Beach, South Carolina. On Stage Entertainment was founded in 198 with Feld Entertaiment listed as its top competitor.

Legends at sea is a 45-minute set with the onboard line-up changing every four months to keep the show fresh.



Blue Man Group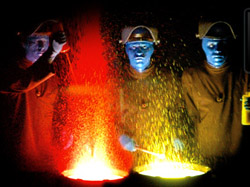 Blue Man Group, which has theatrical shows in New York, Boston, Chicago, Las Vegas, Orlando, Berlin and Zurich, performs in the 685-seat Norwegian Epic Theatre three different nights during each 7-day cruise with two shows performed per night.

Once though to be entertainment recession proof, neither Las Vegas nor New York City are secure job markets for performers to find steady gigs. As a result of the present economic realities and major budget cuts in almost every form of entertainment, the army of unemployed performing artists proliferates. For the next decade the growth industry segment for the performing arts is touted to be cruise ships. While many entertainment venues have closed or dropped seasons, all leading cruise lines have increased fleets and added employees. Full scale Broadway and Las Vegas style production shows are getting their seas legs.

Entertainment jobs on cruise ships are now sought after and competitive, for productions that people actually want to see.



Broadway To Vegas is supported through advertising and donations. Priority consideration is given to interview suggestions, news, press releases, etc from paid supporters. However, no paid supporters control, alter, edit, or in any way manipulate the content of this site. Your donation is appreciated. We accept PAYPAL. Thank you for your interest.


ART AND ABOUT


JONATHAN YEO - PORN IN THE USA

Tiger Woods depicted through ripped porn pages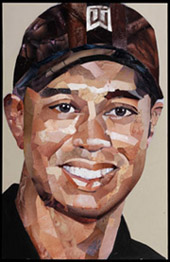 The son of former British Conservative Minister Tim Yeo, Jonathan Yeo didn't go to art school but taught himself to paint in his early 20s while recovering from Hodgkin's Disease, a cancer of the lymphatic system. He became best known for his classical portraits of the rich and famous. His subjects have included Dennis Hopper, Prince Philip, Nicole Kidman, Turner Prize-winning artist Grayson Perry, Saville Row tailor Ozwald Boateng and Tony Blair.

In 2007, Yeo's work took a new direction after a commission to paint President George W. Bush was reportedly awarded and then withdrawn.

Yeo took it upon himself to create the picture anyway, making a collaged portrait from pages torn from pornographic magazines.

The image was unveiled at Lazarides in London in August 2007 and immediately went viral, becoming notorious around the world.



George Bush - enlarged photo shows explicit hanky panky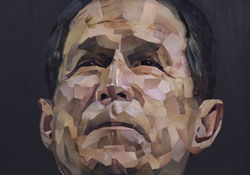 Yeo has continued to immortalized a series of 21st Century icons - using the same pornographic paper process - including Lucian Freud, Hugh Hefner, Paris Hilton Tiger Woods and Sarah Palin.

The visual trickery of collage allows Yeo to deceive the viewer as the explicit tone is disregarded at first glance, yet on closer inspection the realization that the perfect flesh tones are in fact flesh experiencing passion.

This exhibition features his newest and most provocative works to date.

On display through August 8 at Lazarides in Beverly Hills, CA.

MIRO AND JAN STEEN TOGETHER FOR THE FIRST TIME

Joan Miró (1893-1983), Dutch Interior II (Intérieur hollandais), summer 1928 Oil on canvas, 92 x 73 cm Peggy Guggenheim Collection, Venice 76.2553 PG 92 © Successió Miró, c/o Pictoright Amsterdam 2010 Photo: David Heald@2010 The Solomon R. Guggenheim Foundation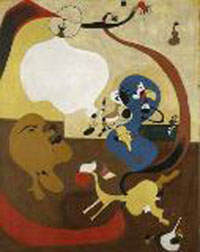 the series Dutch interiors by Joan Miró (1893-1983) is making its debut at the Rijksmuseum Museum in Amsterdam.

Miró traveled to the Netherlands in 1928 and included the Rijksmuseum in his itinerary. Two interior scenes by 17th-century Dutch masters Hendrick Sorgh and Jan Steen inspired him to create a series of three paintings, which represent one of the highlights of Miró's early surrealistic work.

The Dutch Interiors, including sketches and drawings by Miró, have never before been displayed alongside these 17th-century works, which were the original source of his inspiration. This exhibition by the Rijksmuseum uniquely brings together art from the past and present.

During that 1928 trip Miró took home two postcards, which were color reproductions of paintings from the Rijksmuseum collection - The Lute Player by Hendrick Martensz Sorgh (1661) and Children Teaching a Cat to Dance better known as The Dancing Lesson by Jan Havicksz. Steen (c. 1660-1679). Both paintings feature a musician, surrounded by one or more listeners, a cat and a dog. In the Dutch interiors, the scenes undergo a complete metamorphosis, as Miró captures these figures in his own surreal fantasy world.

In summer 1928, during a visit to his studio on the family farm Montroig in Catalonia, Miró drew inspiration from these two picture postcards, creating the three paintings later entitled Dutch Unteriors. Rather than working spontaneously as he usually did, he prepared an extensive series of sketches and drawings. The paintings are currently part of the collections of the Museum of Modern Art (New York), the Peggy Guggenheim Collection (Venice) and the Metropolitan Museum of Art (New York). The postcards, sketches and drawings were donated by Miró to the Museum of Modern Art and the Fundació Joan Miró (Barcelona) in the seventies. This study material offers a unique insight into how Miró transformed the original 17th-century works.

By working in this way, Miró subscribed to a long tradition of 'creative copying', whereby artists reinterpreted the masterworks of predecessors, using them as a source of inspiration for new artworks. Today, as in times past, the Rijksmuseum collection often serves as a source of inspiration. Nevertheless, the encounter between Miró and the Dutch masters of the painting genre represents a rare highlight in art history. The exhibition is an intriguing and surprising meeting between the Dutch Golden Age and the avant-garde movement of the 20th century.

Jan Steen is one of the masters of the Dutch Golden Age and is particularly well-known for his often humorous scenes of everyday life. Following an important exhibition and several publications, he enjoyed great fame at the end of the twenties. At that time, Joan Miró was considered as one of the key exponents of surrealism and painting. He went on to become one of the most influential and famous artists of his generation.

On exhibit to September 13, 2010. Afterwards the exhibition will travel to New York and will be on show in The Metropolitan Museum from October 4, 2010 until January 17, 2011 with the title Miró: The Dutch Interiors.

DRACULA - VOIVOFR AND VAMPIRE

Vlad Dracula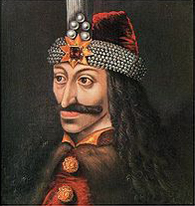 is a new exhibition which has opened in Bucharest and takes the position that the medieval Romanian prince who inspired the character of Count Dracula, was not a blood-thirsty tyrant, but a victim of bad PR.

The show attempts to rehabilitate Vlad Tepes, also known as Vlad Dracula or Vlad the Impaler, who ruled Wallachia between 1456 and 1462 and was reputed to have killed thousands of political opponents.

The PR spin on this one is that while "Vlad Dracula was doubtlessly cruel, but not more so than other princes of his time," Margot Rauch, the curator of the exhibition, explained to the press.

A certain amount of finger pointing is also aimed at Bram Stoker who Rauch stressed created Vlad Tepes' reputation as a vampire. Stoker's novel Dracula was published in 1897. Rauch emphasized that the image of Dracula, with fangs, is the result of seven Dracula films made by Universal Studios between 1930 and 1960. "It's time to see Vlad Dracula in another light than that given by Hollywood," stressed Ms Rauch.

If he wasn't a blood-sucker, the exhibition doesn't do much to wash away that image. The exhibit for the first time puts on display in Romania portraits of Vlad Tepes borrowed from the Kunsthistoriches Museum in Vienna and the Schloss Ambras museum in Innsbruck.

Manuscripts and engravings depicting him as a "blood-thirsty tyrant" are also on display.

One of the engravings, dating back to 1500, shows Tepes having a meal under the eyes of a dozen impaled men, while others have their limbs chopped and their heads boiled in cauldrons.

The majority of the exhibition is devoted to vampirism.

Vlad was reputed to have killed thousands of political opponents, common criminals and captured Turkish soldiers by having them impaled on sharp wooden stakes. It is estimated he had 50,000 people put to death.

He is also said to have committed other atrocities, including torturing, roasting, dismembering and drowning his enemies.

Still Rauch insists that he was not evil as much as misunderstood.



SWEET CHARITY


ARETHA FRANKLIN AND CONDOLEZZA RICE

Aretha Franklin and Condolezza Rice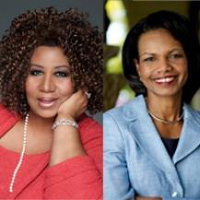 The Queen of Soul pairs up with former Secretary of State Condoleezza Rice for an evening of classics and R-E-S-P-E-C-T. Ms. Rice will enchant with selections from Mozart and more and Aretha delivers the vocals with selections from her new album, A Woman Falling Out of Love. Rossen Milanov conducts with Rice on piano backing Franklin performing Say A Little Prayer, Natural Woman,selections from Mozart and more.

The performance is a benefit for programs that support inner city children and its own education initiatives.

July 27 at The Mann Center for the Performing Arts in Philadelphia.

DAYS INTO NIGHT CELEBRITY CHARITY EVENT 2010 will take place on Friday, July 23 and Saturday, July 24 at the Greenville Marriott in Greenville, South Carolina. Stars associated with Days of our Lives scheduled to appear are; Eric Martsolf, Nadia Bjorlin, Mark Hapka, Shawn Christian, Galen Gering, and James Scott. All proceeds for the Days Into Night event go towards the Taylors Youth Association, a non-profit youth football and cheerleading organization. The festivities include a Karaoke party, cast party and auction, autograph session and a dance.

2010 SUMMER SOLSTICE AT THE PLAYBOY MANSION a charity event benefiting the non-profit human rights group Rescue Humanity Foundation, "dedicated to seeking justice for the disenfranchised and vulnerable in Nepal."

We know this party is a month after the solstice, but another party was going on - those party hardy Playboy people!

This party down will feature sexy models and a fashion show. There will be guided tours of the mansion grounds by Playboy playmates, sexy body painted models, a live and silent auction produced by Bang The Gavel, and over 250 gorgeous models from across the country in attendance.

Movie and sport celebrities are expected to walk the Red Carpet and attend the event, which includes an exotic car show and a poker tournament on the lawn of the mansion.

You do have to be 21+ to attend. Dress code is Ladies-Lingerie & Men-Casual. Saturday, July 24, 2010 at the Playboy Mansion in Los Angeles. Tickets begin at $1,000.

MORTICIA NAILS a limited edition nail polish inspired by Bebe Neuwrith's character of Morticia to Nathan Lane's Gomez in the Broadway musical The Addams Family held a launch party last Thursday. All proceeds from Morticia Nails benefit The Actors Fund.

Neuwrith teamed up with Essie Cosmetics to launch the boxed set of three nail polish colors - Midnight Tango, Bone Chilling White and Blood Curdling Red. The set of three retails for $30 and goes on sale to the public July 19.

"I'm thrilled that we've partnered with Essie Cosmetics to create this wonderful item that's not only beautiful in-and-of itself, but will also benefit one of the most vital and worthwhile service organizations in our industry. This special edition is limited to 5,000 pieces, which we expect will generate well over $100,000 for The Actors Fund," the Tony Award winning actress remarked through a prepared statement.






SPREADING THE WORD


PIRATE written and directed by Tony, Oscar and Pulitzer Prize winner John Patrick Shanley who returns to the Powerhouse Theater with this his 14th work to debut at the Powerhouse.

Billed as "a funny, provocative and wildly theatrical tale of a guy who keeps showing up. Yes, it's true, he looks a lot like Adolph Hitler, but Hitler is gone and Pirate is still with us."

Starring Bill Camp, Ivan Hernandez, Charlotte Parry, and Michael Puzzo.

There will be a post-show discussion on Tuesday, July 27.

July 21 – August 1, 2010 on the Mainstage at the Powerhouse Theater, Vassar College, Poughkeepsie, NY.

CAROL CHANNING will appear in conversation with MAC Award winner Richard Skipper at the Barnes & Noble Lincoln Square Store in NYC on Friday, July 23.

The event is being held in conjunction with the release of Channing's new gospel CD, For Heaven's Sake.

On Wednesday, July 21, Carol will guest on ABC's The View.

Channing won the Tony Award for Hello, Dolly! and also appeared on Broadway in The Vamp; Lend an Ear and Gentlemen Prefer Blondes. She received an Oscar nomination for Thoroughly Modern Millie.

BONEAU/BRYAN-BROWN the well respected the New York theatrical press agency will no longer represent Julie Taymor's Spider-Man Turn Off the Dark, according to the New York Times.

Michael Cohl, the lead producer of Spider-Man, told the Times that the PR firm, which has handled the show for nearly three years, has resigned from its position as the musical's press agent. In a statement Bryan-Brown said that he "made the personal decision to resign this week."

The much-delayed musical will now be represented by O&M, which is headed by Rick Miramontez, who declined to comment to the Times.

While it is not unheard of for a press agency to drop a client, it is unusual.

ANDRE AGASSI who lives in Las Vegas, has agreed to participate in A Special Evening with Andre Agassi, - billed as " a once in a lifetime event that will coincide with this year's US Open to allow tennis fans the opportunity to have an intimate night with the star. Hosted by legendary sports journalist Rick Reilly, the evening's format will be a combination of interview, real-time talk show, tribute and roast followed by a question and answer session with the audience.

The event is expected to be a sell out – so book early. Town Hall in New York City on Thursday, September 2, 2010.






OTHER PEOPLE'S MONEY


PRINCE CHARLES

Alice Keppel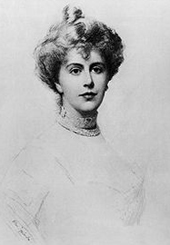 might be interested in purchasing your jewelry - providing your can verify that King Edward VII gave the bauble to his mistress Mrs. Alice Keppel.

It seems that the wife of the heir to the British throne is the great-granddaughter of Mrs. Keppel. According to the magazine Majesty, although Camilla "has the use of some of the most stunning jewelry in the royal collection, as well as a considerable amount of personal jewelry from her husband, who has royal jewelers Wartski on constant lookout for pieces that might have been given by King Edward VII to Mrs. Keppel so that he in turn can give them to Camilla."

Pay special attention to any pieces which contain rubies - which symbolizes passionate love - and is Camilla's favorite stone, and also linked with her forbear Mrs. Alice Keppel.

Indeed, Camilla possesses a ruby and diamond tiara that belonged to Mrs. Keppel and is thought to have been bought for her by Charles at auction at Sotheby's, in Geneva, as long ago as 1989. Those rubies, though, are synthetic, while the diamonds are real.

MICHAEL JACKSON'S NEVERLAND RANCH may become something else for California lawmakers to prattle on about. The NAACP wants to turn the run down 1,500 acre Santa Barbara County property into an official California State Park. The cash strapped state parks bureau has said they have no interest in acquiring the property. Lawmakers have agreed to draft a proposal which, if approved, would permit a "discussion" on the subject.

The property is controlled by Santa Monica-based Colony Capitol LCC, a private-equity firm that acquired the ranch when Jackson was facing foreclosure in 2008. Last month company President Thomas J. Barrack Jr. told Bloomberg News last month that he hoped to sell it for more than $100 million.

PAINTING OWNED BY PRINCESS DIANA'S FAMILY sold last Tuesday for $13.68 million at a London auction gaveled down by Christie's. The painting by Flemish master Peter Paul Rubens titled A Commander Being Armed for Battle, was painted in 1613 or 1614. The auction house had described it as one of the most important Rubens still in private British hands. ( See Broadway To Vegas column of April 4, 2010 )

The painting has been at the late princess's ancestral home Althorp for more than 200 years.

PIONEER THEATER COMPANY in Salt Lake City has announced the purchase of University House, a historical property built in 1890 and located a half block from the theater. Originally the property had been used as the dormitory for University female students - the first such women's dormitory west of the Mississippi. Pioneer Theater has partnered with developer Cowboy Partners to renovate the building. The theater will own the second, third and fourth floors, which will be turned into 20 apartments for performers, along with an additional apartment for a building manager.

Cowboy Partners will own the retail sites on the first floor. The renovation is expected to cost $3.2 million; the theater housing will be $2.5 million. Construction is scheduled to begin this summer, with an occupancy date of June 2011.

"It's outside our core competence to run retail stores or manage residential buildings," Chris Lino, PTC's managing director told The Salt Lake City Tribune.

The theater houses about 120 guest artists annually. Under its contract with Actors' Equity, housing must be within a half-mile of the theater, or transportation must be provided. In the past, the company contracted with the Charleston Apartments, renting 20 apartments for a 10-month period. But it determined it would be cheaper to own a facility rather than continuing to pay rent, Lino said.

DREAMGIRLS set to run July 28-August 8 at the National Theatre in Washington, DC has been canceled because "advance ticket sales have failed to meet expectations," according to a statement from the producers released on Thursday. Next stop on the national tour, which runs through January 2, 2011, is a June 30-July 18 mounting at the Music Hall in Dallas, TX.





IN THE COURTS


ORIGINAL JERSEY BOYS STARS FILE COUNTERSUIT Christian Hoff, Michael Longoria, Daniel Reichard and J. Robert Spencer have filed a countersuit against Frankie Valli, Bob Gaudio, Marshall Brickman, Rick Elice and the producers of Jersey Boys - Dodger Theatricals, Ltd. and Jersey Boys Broadway L.P. - responding to an earlier lawsuit filed by the latter. ( See Broadway To Vegas column of April 18, 2010 )

A July 13 press statement says Hoff, Longoria, Reichard and Spencer "defend their right to continue to thrill audiences with concerts that are, and always have been, purely an evening of music from multiple iconic groups of the 1960s, and of reminiscences of their Broadway experiences."

The Jersey Boys stars are represented by Mitchell Silberberg & Knupp, LLP. The countersuit claims that Valli, Gaudio and the producers of Jersey Boys have used "bully tactics" in an "effort to injure the livelihood and the reputations" of their former stars.

The statement indicated that the countersuit contains "allegations of improper threats toward members of their backup band and wrongful interference with promoters and venues and seeks over a million dollars together with punitive damages." According to the pleading, "Hoff, Longoria, Reichard and Spencer have refused to buckle to bogus charges . . .[They are] holding firm to their legal right to sing the songs that they love . . . [and to] fairly describe who they are."

THE MILWAUKEE GAYS ARTS CENTER has received a $20,000 check from the City of Milwaukee as part of a settlement resulting from the premature closing of a Milwaukee production of Naked Boys Singing. A censorship lawsuit was filed on the Center's behalf by the ACLU of Wisconsin. ( See Broadway To Vegas column of November16, 2008 )



THE AMERICAN SOCIETY OF MUSIC ARRANGERS AND COMPOSERS' GOLDEN SCORE AWARDS

Sammy Nestico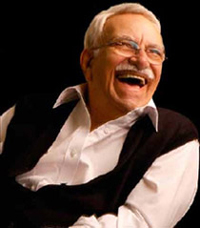 Marc Shaiman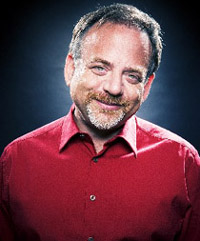 ceremony will take place at the Hilton hotel in Los Angeles on Thursday, July 22. The event will be hosted by Rob Reiner and honor Sammy Nestico who will receive the Award for Lifetime Achievement in Arranging and Tony Award winner Marc Shaiman who will be bestowed the Golden Score Award for composing and arranging.

Special guests include John Clayton, Jenifer Lewis, Johnny Mandel, Marissa Jaret Winokur, and the Blue Note Orchestra.

The evening begins with cocktails and silent auction, followed by dinner and awards and entertainment. The evening will include personal, video and musical tributes by a number of Special Guests - funds raised will benefit ASMAC's educational programs, workshops, master classes, and fund several scholarships.

KIM CATTRALL replaced her couture Sex In The City duds with a cap and gown to become an honorary fellow at John Moores University, located in Liverpool, England where Cattrall, 53, was born and spent the first three months of her life.

ORLANDO BLOOM AND DAVID SUCHET received honorary degrees from the University of Kent on July 13. Bloom received his degree in the presence of his fiancee Miranda Kerr as well as his mother, father and sister. The ceremony took place at Britain's historic Canterbury Cathedral.



ANNE BOLEYN

Miranda Raison stars as Anne Boleyn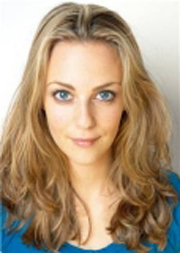 a World Premiere by Howard Brenton. Directed by John Dove.

Anne Boleyn celebrates the life and legacy of a great English heroine - traditionally seen as either the beautiful and virtuous victim of a tyrant husband, or as an ambitious and ruthless reformist manipulating her way into power.

But Brenton puts a very different Anne - and her ghost - on the Globe stage. Witty, flirtatious and confident, she's in love with Henry but also with the most dangerous ideas of her day. Conspiring with the exiled William Tyndale, Anne plots to produce a Bible that everyone can read - a translation that will permit her marriage to Henry, haunt her daughter's successor, and transform Britain forever.

The company will feature Miranda Raison as Anne Boleyn, along with Michael Bertenshaw (Robert Cecil), Sam Cox (Lancelot Andrews), John Cummins (Simpkin/Parrot), Naomi Cranston (Lady Jane), Ben Deery (George Villiers), Mary Doherty (Lady Celia), John Dougall (Thomas Cromwell), Will Featherstone (Sloop), James Garnon (James I), Peter Hamilton Dyer (William Tyndale), Anthony Howell (Henry VIII), Colin Hurley (Cardinal Wolsey/Henry Barrow), Amanda Lawrence (Lady Rochford) and Dickon Tyrrell (Dr John Reynolds).

Designed by Michael Taylor. Composed by William Lyons.

July 24 – August 21 at Shakespeare's Globe in London.

TRUST a new play by Paul Weitz, Oscar-nominated screenwriter of About a Boy and director of the film American Pie, explores the corrosive effect of power on relationships.

Harry is rich. Harry is married. But when Harry doesn't trust any of it is enough, he looks to find something real in the most unlikely of places.

Peter DuBois directs the cast which includes Emmy and Golden Globe nominee Zach Braff (Harry), Tony Award nominee and Emmy winner Bobby Cannavale, (Morton), Tony Award winner Sutton Foster (Prudence) and Ari Graynor (Aleeza).

The World Premiere begins July 23 at 2econd Stage Theatre in NYC.

CIVIL WAR VOICES a musical remembrance by James R. Harris. Featuring the songs of the period with arrangements by Mark Hayes. Directed by Dennis Courtney. The musical director is Laura Bergquist.

Civil War Voices tells the compelling and passionate true stories of five individuals who lived through the conflict, using their actual words that were left behind in diaries, letters, and other writings.

Joe Harris was a cotton planter from Alabama with a conflicted conscious. The discovery of his Civil War diary inspired the play. Elizabeth Keckley was born a slave, bought her freedom, and became Mary Todd Lincoln's closest friend and personal assistant in the White House. Theo and Harriet Perry were a young, married couple from Texas, who were separated by the war. Joshua Lawrence Chamberlain was a college professor from Maine, who enlisted to fight for the Union. Through the lives and words of these individuals, the struggles, hardships and sacrifices of Americans become understandable and real as the Civil War progresses.

All new arrangements of traditional melodies of the period by Mark Hayes advance the narrative and sharpen the emotional impact of the stories. The extraordinary music of the period reveals the emotions behind the conflict. The show contains some of the greatest songs of the period such as Battle Hymn of the Republic; Amazing Grace and Sometimes I Feel like a Motherless Child, just to name a few. Trial lawyer turned playwright Jim Harris discovered the existence of a diary kept by his great-great uncle during the Civil War. After giving several speeches about the diary, he began combining other true stories of the war with original, unique arrangements of the stirring music of the period.

Opening July 24 at the June Havoc Theatre at the Abingdon Complex, NYC as part of the Midtown International Theatre Festival.

MARIA BERMUDEZ FLAMENCO Sonidos Gitanos and Chicana Gypsy Project - described as "Seventeen years ago the East LA-born flamenco dancer Maria Bermudez went to the source of flamenco, Jerez de la Frontera, Spain, to study and submerge herself in the culture. She settled there, marrying a Gypsy musician - and bringing with her a love of African-American blues and her Mexican-American heritage. Chicana Gypsy Project seamlessly unites these strands - the Cante Jondo or "deep song" of flamenco, blues and ranchera, all expressing the cry of the heart and gut."

Featuring Artistic Director, Dancer, Singer: Maria Bermudez. Musical Director: Ildefonso "Pele" De los Reyes. Special Guest Artist Dancer: Juan Ogalla. Cantaores (Singers): Anie de los Reyes, Miguel Rocindo. Guitarist: Jesús Alvarez. Gypsy Violinist: Bernardo Parilla. Drums and Percussion: Tato Macias. Upright Bass: Paco Lobo. Electric Guitar: Lolo Bernal.

Presented by The Fountain Theatre July 23-24 at the Ford Amphitheatre in Hollywood, CA.

AFTER THE REVOLUTION by Amy Herzog. Developed as part of the WTF 2009 Fellowship Project. Directed by Carolyn Cantor.

The cast features Mark Blum, Peter Friedman, David Margulies, Katharine Powell, Lois Smith, Elliot Villar, and Mare Winningham.

It's 1999, and three generations of a radical leftist family meet in New York to celebrate the law school graduation of Emma, the family's youngest torchbearer. A public revelation about her late grandfather, a victim of the blacklist, sends Emma reeling as the family begins to fracture. Shaken and betrayed, she must weigh her fierce politics and her family loyalty to decide if the ends really justify the means.

The design team includes scenic design by Clint Ramos, costume design by Kaye Voyce, lighting design by Ben Stanton and sound design and composition by Fitz Patton.The production stage manager is Hannah Cohen.

July 21-August 1 on the Nikos Stage of the Williamstown Theatre Festival in Williamstown, MA.

CHICAGO cast is pleased to welcome back John O'Hurley as Billy Flynn for a six-week return engagement at the Ambassador Theatre, NYC July 20-August 29, 2010.





WHO'S WHERE


SPORTING d'ETE the live concert celebration in Monaco was kicked off by Stevie Wonder, the first of a star line-up for the season which includes Elton John and ends on a classical note with jazz pianist Jamie Cullum on the 20th of August and the world-famous operatic tenor Roberto Alagna on the 21st. The series of concerts by Elton John and Ray Cooper takes place August 2-6.

Other top acts include Norah Jones performing this evening (18th), Jessye Norman on July 21, Charlie Winston July 22. Charles Aznavour July 24, Monaco regular Mark Knofler of Dire Straits fame (19th and 20th) and Jamiroquai (26th and 27th). Vanessa Paradis performs on the 25th followed by Tom Jones July 30. On august 1-2 it's Julio Iglesias.

The Sporting d'Été is run by the SBM (Société des bains de mer) and on starry, starry nights the roof opens up, much to the delight of guests, offering a superb view of any firework displays going on in Port Hercule. There is also a Man in the Mirror show paying homage to Michael Jackson in August from 16th to 19th, 22nd to 24th and 27th to 28th.

THE LADY WHO SWINGS THE BAND - MARY LOU WILLIAMS CENTENNIAL CELEBRATION in celebration of Mary Lou Williams' 100th birthday, the Smithsonian Jazz Masterworks Orchestra will feature music from her celebrated career including composing for and performing with Andy Kirk's Twelve Clouds of Joy, Dizzy Gillespie and Benny Goodman. Friday, July 23, Baird Auditorium, National Museum of Natural History, Washington, DC.

JUSTIN BIEBER in the spotlight at the Nokia Theatre in Los Angeles on Tuesday, July 20. On Wednesday he'll be appearing at the California Mid-State Fair in Raso Robles. Saturday finds him in Las Vegas at Planet Hollywood. Next Sunday, July 25 he stars at the Arena in Glendale, AZ.

ROBERT PLANT on stage Tuesday, July 20, at the Dodge theatre in Phoenix, AZ. On Wednesday he's in the spotlight at the Anselmo Valencia Tori Amphitheatre in Tucson, AZ. On Friday the show is at the Meyerson Symphony Center in Dallas. Saturday the tour stops at the Mitchell Pavilion in The Woodlands, TX.

JEFF BECK on stage Monday, July 19, at the Solar World Summer Stage in Bonn, Germany. On Thursday he performs as part of the Jazz Festival in Molde, Norway.

ROD STEWART in a two night stand July 23-24 at the S.E.C.C. in Glasgow, Scotland.

LADY GAGA performs Tuesday, July 20, at the Ford Center in Oklahoma City. On Thursday she begins a two nighter at the American Airlines Center in Dallas.

FOREIGNER appearing at Live at Sunset at Dolder Ice Rink in Zurich, Switzerland on Thursday, July 22. On Saturday, July 24, they are appearing at the High Voltage Festival in London.

WEDNESDAY NIGHT AT THE IGUANA hosted by MAC Award winners Dana Lorge and Richard Skipper. Barry Levitt on keyboard & Saadi Zain on bass. Wednesday's guests include: Bobbie Horowitz, Jillian Laurain, Jennifer Litt & David Alpher, KT Sullivan, Joanne Tongret and a few other surprises. Wednesday, July 21, at the Iguana VIP Lounge in NYC.

LYLE LOVETT on stage Tuesday, July 20, at the Wells Fargo Center for the Arts in Santa Rosa, CA. On Wednesday the show is at the Uptown Theatre in Napa, CA. Thursday finds him at The Mountain Winery in Saratoga, CA. Friday the show is at the Walk Disney Concert Hall in Los Angeles and on Saturday he stars at the Hard Rock Hotel in Las Vegas.

NANCY MERCHANT on stage Monday, July 19 at the Wang Theatre in Boston. On Tuesday the performance is at the Merriam Theater in Philadelphia. Thursday finds her at the Chicago Theatre in Chicago. Friday's show is at the Riverside Theatre in Milwaukee. On Saturday she closes out the busy week with a show at The O'Shaughnessy in Saint Paul, MN.

ADAM LAMBERT on stage at the Performing Arts Center in Boise, ID on Monday, July 18. Tuesday's show is at the Showbox in Seattle. On Wednesday he's in the spotlight at the McMenamins Crystal Ballroom in Portland. OR. Friday's show is at the Warfield Theatre in San Francisco. On Saturday he can be enjoyed at the Thunder Valley Casino in Lincoln, CA.

BRET MICHAELS AND VINCE NEIL appear at the Kewadin Casino in Sault Sainte Marie, MI. On Friday they perform at the Dakota Rock Fest in Sioux Falls, SD. Saturday's performance is part of the Music Festival in Boise, ID.




FINAL OVATION


MARIE MAROTTA the wife of entertainer Rich Little was found dead in her Las Vegas home by Little on Thursday, July 16.

"Marotta, who suffered from severe migraine headaches for many years, apparently took an overdose of sleeping pills. A note left at her bedside was found by Little," according to the Ottawa Citizen which broke the story. The paper indicated that "the pain Marotta experienced was sometimes so severe that it knocked her out for days. She consulted several doctors, but none of the medical specialists could determine the cause of the migraines."

Little, 71, and Marotta, 45, were married in Maui in 2003. She was Little's third wife.

Little was born and raised in Canada but has lived in Las Vegas for decades. Marotta was active in local charity organizations.




Next Column: July 25, 2010
Copyright: July 18, 2010. All Rights Reserved. Reviews, Interviews, Commentary, Photographs or Graphics from any Broadway To Vegas (TM) columns may not be published, broadcast, rewritten, utilized as leads, or used in any manner without permission, compensation and/or credit.
Link to Main Page
---
Laura Deni



For the snail mail address, please E-mail your request.
CLICK HERE FOR COMMENT SECTION