! >
Broadway To Vegas
  
  REVIEWS INTERVIEWS COMMENTARY NEWS

| | |
| --- | --- |
| | |
ROY ORBISON 70th ANNIVERSARY 2-DISC SONY CD REVIEWED - - #ME TOO DIALOGUES HOSTED BY TONYA PINKINS - - SMASHING PUMPKINS REUNION TOUR - - GETTING THE BAND BACK TOGETHER - - KRISTIN CHENOWETH STARS IN SEASON TWO OF TRIAL & ERROR - - LAS VEGAS GOLDEN KNIGHTS/NHL GOAL TENDER MARC-ANDRE FLEURY SIGNS $21M CONTRACT AND CELEBRATES 6th WEDDING ANNIVERSARY - - PRINCE AND PATRON - - COMIC CON IN SAN DIEGO HAS BEEN SOLD OUT FOR MONTHS - - DONATE . . . Scroll Down





Copyright: July 15, 2018
By: Laura Deni
CLICK HERE FOR COMMENT SECTION


PRETTY WOMAN HEADS TO BROADWAY WITHOUT THAT FAMED SONG


It's easier to transfer a stage show to the big screen than vice versa.

If what is being transferred has a memorable theme song the task is even harder.

If the property is a unique type of love story - the bar is again raised.

The Other Sister is a 1999 American romantic comedy film directed by Garry Marshall who also co-wrote the script from a story he helped write. It stars Juliette Lewis, Giovanni Ribisi, Diane Keaton, and Tom Skerritt. The comedy is about a "retarded sister" who falls in love. There is a sex scene - as Marshall once correctly described as "the sweetest sex scene ever written." It is. You can' help but smile.

Why the comedy didn't do better was explained this way by Marshall - "Sweet doesn't sell."

Marshall also directed the movie Pretty Woman, one of the most beloved comedy films of all times. The movie was a box office hit - touching most emotional bases - although sweet wasn't one of them.

Marshall was passionate about wanting to do a stage version, which he co-wrote with J. F. Lawton. When Marshall died too soon in 2016 it was announced that Pretty Woman: The Musical would continue.

The movie Pretty Woman was named after the featured song in the film, Oh, Pretty Woman which almost took on a life on its own. It was a statement making, beat driven lynch pin in the movie. Nobody ever forgets Julia Roberts walking down Rodeo Drive. The song is nowhere to be heard in the Broadway bound musical, which begins previews on Broadway on July 20, 2018, officially opening on August 16 at the Nederlander Theatre. The Broadway musical has music and lyrics by Grammy Award winner Bryan Adams and his partner Jim Vallance; the late Garry Marshall and J.F. Lawton wrote the book; and Jerry Mitchell is the director and choreographer.

The recollection of that famous song Oh, Pretty Woman got us thinking about Roy Orbinson - the guy who wrote it. His performance of the number charted at #1 when it was released in 1963 on Monument Records.

While I'm anxious to see how the movie has been transformed into a stage musical, I have to wait until it officially opens to write a review about this eagerly anticipated musical.

However, everyone can get an Oh, Pretty Woman song fix by listening to Roy Orbison's mega hit as well as his other classic songs on a magnificent 2-disc, CD released by Sony on March 28, 2006. Billed as the "First Ever Career Spanning Retrospective," it's still available.

Orbison was only 52 years old when he died of a heart attack on December 6, 1988. He was called the soul of rock- n- roll, known for his impassioned singing style, complex song structures, and dark emotional ballads.

Since Orbison hasn't been with us in 30 years there are a lot of folks who may not recognize his name - although you will recognize his music. And, this CD is a wondrous way to the recall his catalogue, or be introduced to his musical greatness.

His honors include inductions into the Rock and Roll Hall of Fame by Bruce Springsteen in 1987, the Nashville Songwriters Hall of Fame in the same year, and the Songwriters Hall of Fame in 1989. Rolling Stone placed him at number 37 on their list of the "Greatest Artists of All Time" and number 13 on their list of the "100 Greatest Singers of All Time'. In 2002, Billboard magazine listed Orbison at number 74 in the Top 600 recording artists.

Orbison was one of the first recording artists to popularize the "Nashville sound", doing so with a group of session musicians known as the A-Team: guitarists Grady Martin, Harold Bradley, Fred Carter, Jr., and Ray Edenton; bassist Bob Moore; pianists Floyd Cramer; drummer Buddy Harman; and backup vocals by the Anita Kerr Singers. - all of whom are on this CD set.

The Nashville sound was developed by producers Chet Atkins, Owen Bradley (who worked closely with Patsy Cline), Sam Phillips and Fred Foster, who produced 18 of the 21 tracks on this CD set. The first three tracks - Ooby Dooby, Go! Go! Go! and Rock House were produced by the legendary Sam Phillips.

Disc 1 is in chronological order while Disc 2 is not. That shouldn't matter. There are a total of 41 tracks - each and every one is exceptional and spans his entire career.

Oh, Pretty Woman is Track 21, closing Disc 1. The title was inspired by Orbison's wife, Claudette. Roy Orbison was writing with his songwriting partner Bill Dees at his house when he told Dees to get started writing by playing anything that came to mind. Orbison's wife Claudette came in and said she was going to go into town to buy something. Orbison asked if she needed any money, and Dees cracked, "Pretty woman never needs any money."

Inspired, Orbison started singing, "Pretty woman walking down the street." Bill Dees recalls in 1000 UK #1 Hits by Jon Kutner and Spencer Leigh: "He sang it while I was banging my hand down on the table and by the time she returned we had the song. I love the song. From the moment that the rhythm started, I could hear the heels clicking on the pavement, click, click, the pretty woman walking down the street, in a yellow skirt and red shoes. We wrote Oh Pretty Woman on a Friday, the next Friday we recorded it, and the next Friday it was out. It was the fastest thing I ever saw. Actually, the 'yeah, yeah, yeah' in Oh Pretty Woman probably came from The Beatles."

Only the Lonely, which transformed Orbison into an overnight star is Track 5 on Disc One. The upbeat, happy Claudette is Track 5 on Disc Two. The song was written for his wife who was killed on June 6, 1966. Roy and Claudette were setting off on a motorcycle holiday heading home to Bristol, Tennessee, when a pickup truck driver pulled out in front of her bike on South Water Avenue in Gallatin, Tennessee. She struck the door of the pickup and died in Roy's arms an hour later. She was 24.

His duet with Emmylou Harris on That Lovin' You Feeling Again is awesome. His meta hit Running Scared with anguish and trepidation turning to relief follows as Track 11 on Disc 2.

Orbison musical writing skill and vocal interpretation are difficult to equal. His singing voice is listed as either a 3 or 4 octave range. He wrote vulnerability, yet it had a spine, rather then sappy.

A talent treasure who left us too soon, but gifted the world with an enormous legacy. Experience and appreciate it on this 2-disc, CD set.

Personnel on this recording are mind boggling.

Roy Orbison (guitar, background vocals); Mike Campbell (guitar, mandolin); Jeff Lynne (guitar, piano, keyboards, background vocals); Tom Petty, Elvis Costello, Bruce Springsteen (guitar, background vocals).

Joe Tanner, Dean Parks, Fred Carter, Jr., Larry Byrum, Rodney Justo, Grady Martin, Hank Garland, Harold Bradley, J.D. Souther, J.R. Cobb, James Burton, Jerry Kennedy, Johnny Wilson, Ray Edenton, Reggie Young, Scotty Moore, Steve Cropper, T-Bone Burnett, Tom Waits, Wayne Moss, George Harrison, Billy Sanford, Steve Gibson, Bono, John Rainey Adkins, Boudleaux Bryant, Brent Rowan (guitar).

James Morrow (mandolin); Tommy Morgan, Charlie McCoy (harmonica); Jim Horn, David Woodford, Boots Randolph (saxophone); Floyd Cramer, Glen D. Hardin, Benmont Tench, Barry Booth (piano); Bill Dees (keyboards, background vocals); David Briggs , Michael Utley, Bobby Emmons, Bobby Wood (keyboards); Bill Pursell (vibraphone); John W. Greubel, Dewey Martin, Billy Pat Ellis, Gene Chrisman, Phil & Debi Jones, Jerry Arnold, Jim Keltner, Kenny Buttrey, Robert Nix, Ron Tutt, Ray Cooper, Ian Wallace, Paul Leim, Paul Garrison, Buddy Harman (drums); Alex Acuna (percussion).

Back up vocals include: Anita Kerr Singers, Jackson Browne, Jow Chemay, Rita Coolidge, Linda Dillard, Jim Haas, Jon Joyce, Jeff Lynne, Gene Morford, Carole Parks, and Steven Soles.

Accompanying booklet liner notes by Chet Flippo with photographer by David Redferns.

Tracks
Disc One:

1 Ooby Dooby by Roy Orbison & Teen Kings
2 Go! Go! Go! by Roy Orbison & Teen Kings
3 Rock House by Roy Orbison & Teen Kings
4 Uptown by Roy Orbison
5 Only the Lonely (Know the Way I Feel) by Roy Orbison
6 Blue Angel by Roy Orbison
7 I'm Hurtin' by Roy Orbison
8 Lana by Roy Orbison
9 Love Hurts by Roy Orbison
10 Crying by Roy Orbison
11 Candy Manby Roy Orbison
12 Dream Baby (How Long Must I Dream) by Roy Orbison
13 The Crowd by Roy Orbison
14 Leah by Roy Orbison
15 Falling by Roy Orbison 16 Working for the Man by Roy Orbison
17 Mean Woman Blues by Roy Orbison
18 Blue Bayou by Roy Orbison
19 Pretty Paper by Roy Orbison
20 It's Over by Roy Orbison
21 Oh, Pretty Woman by Roy Orbison

Disc 2

1 You Got It by Roy Orbison
2 She's A Mystery To Me by Roy Orbison
3 California Blue by Roy Orbison
4 The Only One by Roy Orbison
5 Ride Away by Roy Orbison
6 Crawling Back by Roy Orbison
7 Best Friend by Roy Orbison
8 Communication Breakdown by Roy Orbison
9 Walk On by Roy Orbison
10 That Lovin' You Feelin' Again by Emmylou Harris with Roy Orbison
11 Running Scared (1985 Version) by Roy Orbison
12 In Dreams (1987 Version) by Roy Orbison
13 A Love So Beautiful by Roy Orbison
14 The Comedians (Live Version) by Roy Orbison
15 Claudette by Roy Orbison
16 I Drove All Night by Roy Orbison
17 Wild Hearts Run Out Of Time by Roy Orbison
18 Coming Home by Roy Orbison with Johnny Cash, Jerry Lee Lewis & Carl Perkins
19 Life Fades Away (Album Version) by Roy Orbison






E-Book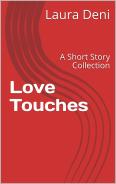 Soft back Book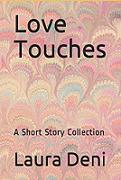 Broadway To Vegas is supported through advertising and donations. Priority consideration is given to interview suggestions, news, press releases, etc from paid supporters. However, no paid supporters control, alter, edit, or in any way manipulate the content of this site. Your donation is appreciated. We accept PAYPAL. Thank you for your interest.



E-Book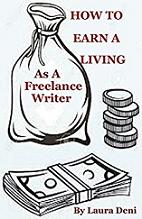 Soft back Book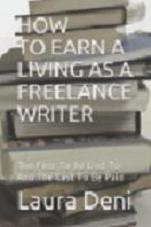 This is not your typical, totally boring textbook.

In the pages of How To Earn A Living As A Freelance Writer (the first to be lied to and the last to be paid) you'll find sex, celebrities, violence, threats, unethical editors, scummy managers and lawyers, treacherous press agents, sex discrimination; as well as a how-to for earning money by writing down words.





ART AND ABOUT


PRINCE AND PATRON

Prince Charles admiring patterned ceramic tiles by artist Ghulam Hyder Daudpota and paintings featuring Moroccan geometric designs by Natasha Mann represent The Prince's School of Traditional Arts. Photo: Kensington Palace.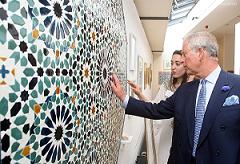 celebrating Prince Charles' love of art and to mark his 70th birthday will be on display at Buckingham Palace beginning July 21, 2018. This special display of artworks personally selected by The Prince of Wales will showcase more than 100 of his favorite pieces in the Royal Collection alongside works created by young artists supported by three of HRH's charities of which he is Patron: The Royal Drawing School, The Prince's School of Traditional Arts and Turquoise Mountain which were founded by HRH to maintain traditional skills for the benefit of artists and communities across the world.

The prince selected an ink drawing entitled The Where That Was by Olivia Kemp and a watercolor, The Church in the Mountains by Sophie Charalambous, both representing The Royal Drawing School. Patterned ceramic tiles by artist Ghulam Hyder Daudpota and paintings featuring Moroccan geometric designs by Natasha Mann will represent The Prince's School of Traditional Arts.

A one metre high lattice ball, carved from walnut wood by Naseer Yasna will represent work supported by Turquoise Mountain, which encourages the revival of artisan industries in Afghanistan, the Middle East and Burma.

Pieces selected from the Royal Collection include an oil sketch of his mother, of Queen Elizabeth II by Michael Noakes. Bought by Charles in 1973, it usually hangs in the Morning Room of his London residence Clarence House. Another selection is the 18th century masterpiece The Tribuna of the Uffiz neoclassical painter Johan Joseph Zoffany. Considered the German artist's greatest painting, it depicts a group of aristocrats set against a backdrop of masterpieces. It was commissioned by Queen Charlotte in 1772, which disliked it to such an extent that she refused to hang it. The work was criticized for containing too many figures, . However Charles is a fan of the intricate painting

Also on display will be the cloak of Napoleon Bonaparte, made of felt and embroidered in silk. II was removed from his baggage train immediately after the Battle of Waterloo in 1815 and presented to the future George IV by the Field Marshal who fought alongside the Duke of Wellington.

In a specially recorded message for visitors to Buckingham Palace, the prince says: "I have always been captivated by the astonishing range of fascinating things in the Royal Collection that have been collected or commissioned by my ancestors over the generations.

"This is what, for me, makes the Royal Collection so special, representing, as it does, the unique craftsmanship and skill of the people who made them.

"As a result, I have long believed that it is vital to preserve and maintain such craftsmanship and this led me to set up three charities."

Prince Charles' love of art was encouraged by his grandmother, the Queen Mother. Her grandson has become a passionate watercolorist. He even travels with his brushes so he can paint His specialty is landscapes.

The heir to the throne becomes the Birthday Boy on November 14. His wife Camilla, Duchess of Cornwall has stated that her husband loves birthday cake.

Prince and Patron is part of the Summer Opening of the State Rooms at Buckingham Palace from July 21 to September 30 2018.






E-Book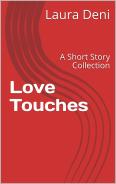 Soft back Book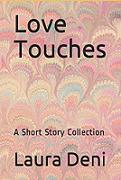 SWEET CHARITY


RAISE A GLASS: A SPECIAL HAMILTON EVENT attend a gala performance of Hamilton followed by an exclusive after-party with members of the cast and featuring DJ J. Period - all in support of the Kennedy Center's vital arts and education programs.

July 25, 2018 at the Kennedy Center in Washington, DC.

JACOB GREEN CHARITY GOLF TOURNAMENT join former Seahawks star Jacob Green for his annual celebrity golf tournament and auction to benefit Fred Hutch, the Pete Gross House and the Family Assistance Fund. Dinner & Auction (cocktail attire) at The Westin Seattle on July 20. The following day the Golf Tournament (golf attire): takes place at The Golf Club at Newcastle, Washington.

Fred Hutch with their world-class scientists, including three Nobel Laureates, have revolutionized prevention, detection and treatment for several cancers and other diseases.




E-Book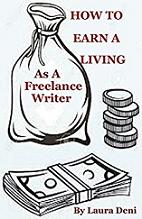 Soft back Book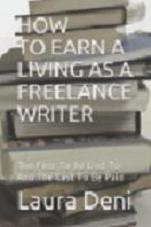 This is not your typical, totally boring textbook.

In the pages of How To Earn A Living As A Freelance Writer (the first to be lied to and the last to be paid) you'll find sex, celebrities, violence, threats, unethical editors, scummy managers and lawyers, treacherous press agents, sex discrimination; as well as a how-to for earning money by writing down words.





SPREADING THE WORD


KRISTIN CHENOWETH

The Season 2 cast of Trial & Error. Photo NBC.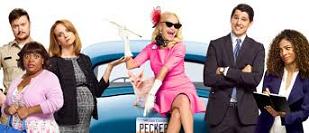 who excels in outrageously funny, over-the-top characters - such as her turn on Mom rises to new heights on the second season of Trial & Error which kicks off Thursday, July 19, 2018. Tony and Emmy Award winner Chenoweth will play the "eccentric first lady of East Peck" in the second season.

NBC describes the new season like this: "In the spirit of true crime documentaries, the second season of this outrageous fish-out-of-water comedy centers on bright-eyed New York lawyer Josh Segal (Nicholas D'Agosto), still relatively a newcomer in a tiny southern town, who is sturdily posed for his next big case there. His mission? To defend the eccentric first lady of East Peck, Lavinia Peck-Foster (Chenoweth), known for her flamboyant outfits, large hats and hairless cat, and who suddenly finds herself accused of the bizarre murder of her beloved husband."

The cast also includes Jayma Mays, Sherri Shepherd, Steven Boyer and Amanda Payton.

Jeff Astrof and Matt Miller are the writers. Jeffrey Blitz directs.

I became addicted to the first season which starred John Lithgow and look forward to the back to back second season opener.

By the way, ageless beauty Chenoweth celebrates her 50th birthday on July 24th establishing that 50 is the new 30.

TONYA PINKINS Tony Award-Winning Actress, Director, AuIhor and Rape Counselor has announced the #MeTooDialogues a free online series July 17-20, 2018, which are pre-recorded videos to watch at your leisure.

This free summit hosted by Pinkins features 30 plus women and men including Tarana Burke, Eve Ensler, Alicia Garza, Rosanna Arquette, Marisa Tomei, Michael Beckwith, MJ Rodriguez, Sara Ramirez, Lili Bernard, Kim Sykes, Lauren White, and many others — who are sharing their stories of healing, brave acts of breaking silence, and what's next for the #MeToo movement.

"They'll share their deeply personal experience of child abuse, sexual violence, and human trafficking, as well as how you can take inspired action through innovative solutions, the arts, and grassroots activism," stated Pinkins in her release.

"I am extremely proud of this project," continued Pinkins. "I was privileged to have powerful conversations on sexual violence with women and men who know what they're speaking about. You won't hear this on Main Stream Medium. Please listen." The event can be located at Sacred Studies. org.

COMIC CON IN SAN DIEGO focused on comic books but also encompassing science fiction, fantasy, horror, and popular culture, giant Comic Con International has panel discussions, screenings, costumes, celebrities, and vendors at the San Diego Convention Center.

The event, which takes place July 19-22, 2018 sold out months ago.

The Fleet Science Center will host An Evening With the MythBusters - Kari Byron, Tory Belleci and Grant Imahara on Wednesday, July 18, at the Fleet Center in Balboa Park as well as three panels that explore the science behind the latest pop culture and science-fiction obsessions; and a special Two Scientists Walk Into a Bar: Comic-Con Edition.

The first panel is Bada - Female Scientists in the Lab and on the Screen. With the success of Black Panther and television shows such as Timeless, The Flash, Arrow and Agents of S.H.I.E.L.D., female scientists are becoming more and more prominent in pop culture. For this panel, the Fleet Science Center has partnered with local female scientists and the creative teams behind some of the most popular movies and television shows to discuss what it means to be a woman in science and how important it is to give future generations of scientists and creative minds the opportunity to see themselves represented in different roles in society. This panel takes place Thursday, July 19.

The second Comic-Con panel is Popular Science-Beyond Entertainment. Since the launch of the MythBusters television show in 2003, it has entertained audiences around the world. But MythBusters was never intended to be solely for entertainment purposes. Rather, the show and its iconic pop-culture hosts have sought to highlight the science involved in discovering the truth behind popular urban legends. Join Kari Byron, Tory Belleci and Grant Imahara as they discuss MythBusters and compare notes with local scientists on the scientific methodology for experiments and why failure is not only encouraged but also a necessary part of research and discovery. This panel takes place Thursday, July 19.

The last panel is Genetic Mutations-Will We All Be Metahumans One Day? From Marvel's X-Men to television shows such as Agents of S.H.I.E.L.D., The Gifted, Runaways, Jessica Jones, Luke Cage and Stranger Things, people with genetic mutations are featured as having superpowers. How realistic is the science behind these superpower-creating mutations? Join the Fleet Science Center, geneticists and the creative teams behind some of these popular shows to discuss the possibility of humans one day having superpowers.This panel takes place Saturday, July 21.

After the discussion, event attendees will head to MythBusters: The Explosive Exhibition and indulge in the exhibition with Kari, Tory and Grant, where they will be able to see the props and gadgets from the show and test multiple myths explored in the exhibition.

For the second year in a row, the Fleet Science Center will be hosting a Two Scientists Walk Into a Bar: Comic-Con Edition at Future Tech Live! (formerly VR Con). Future Tech Live! will take place at the OMNI San Diego Hotel from July 18 through July 22. During this special edition of Two Scientists Walk Into a Bar, San Diego Comic-Con attendees will be able to join the scientists at Future Tech Live! and ask them anything they want. The scientists will be easy to spot. Just look for the sign that reads: "We are scientists. Ask us anything!"

CHEYENNE FRONTIER DAYS is an outdoor rodeo and western celebration held annually since 1897 in Cheyenne, Wyoming. It bills itself as the "World's Largest Outdoor Rodeo and Western Celebration." The event draws nearly 200,000 people every year and is packed full with rodeo action, live music, carnival rides, pancake breakfasts, parades and so much more. July 22-29, 2018 in Cheyenne, Wyoming.

WIMBLEDON EATS tennis fans ate 166,000 servings of strawberries with 10,566 quarts of cream - washed down with 29,000 bottles of champagne, 320,000 glasses of Pimm's, 330,000 cups of tea,and coffee, 230,000 bottles of water, 110,000 pints of beer and lager.

Also consumed were 86,000 servings of ice cream, 76,000 sandwiches, 30,000 pizzas, 110,000 scones and 17,000 portions of fish and chips - proving that you can really get hungry watching other people exerting themselves.

NATIONAL GUMMY WORM DAY in celebrated today, July 15, as is National Tapioca Pudding Day. Monday is National Corn Fritters Day and Fresh Spinach Day. Tuesday is National Peach Ice Cream Day while Wednesday is National Caviar Day and Thursday is National Daiquiri Day.






E-Book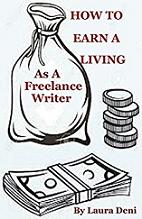 Soft back Book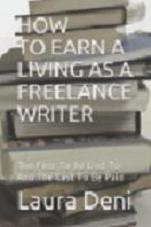 This is not your typical, totally boring textbook.

In the pages of How To Earn A Living As A Freelance Writer (the first to be lied to and the last to be paid) you'll find sex, celebrities, violence, threats, unethical editors, scummy managers and lawyers, treacherous press agents, sex discrimination; as well as a how-to for earning money by writing down words.





OTHER PEOPLE'S MONEY


MARC-ANDRE FLEURY

Marc-Andre Fleury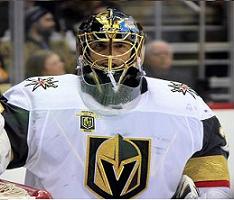 33, has signed an enormous, three year extension of his Las Vegas Golden Knights/NHL contract keeping the goaltender and his family in Las Vegas. A three-time Stanley Cup champion and 11th all time in wins in NHL history with 404, his contract is reportedly worth $21M - which ought to be enough for him to afford his Vegas summer air conditional bill, feed his family without going to the marked-down shelf and buy his wife a decent wedding anniversary present.

He married the girl he'd been dating since they were both fifteen - the gorgeous Veronique LaRosee. The wedding took place July 22, 2012 two weeks after she graduated from Robert Morris College. The couple now have two adorable (and well dressed) daughters. On April 26, 2013 Veronica gave birth to their first child, Estelle, who weighed in at almost 10 pounds. Daughter Scarlett was born on July 22, 2015 - which was also the couples' third wedding anniversary.

In addition to being a wife and mother, Veronique designs children's clothing which can be purchased on the internet. A portion of each purchase is donated to charity.

So, congrats on the new contract and the celebration of your 6th wedding anniversary next Sunday.



E-Book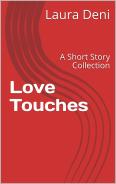 Soft back Book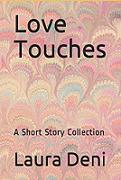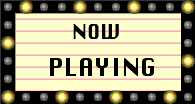 UNDER MILK WOOD by Welsh poet Dylan Thomas.

Directed by Thomas. Ben Martin.

Reflecting the milieu in which Dylan Thomas grew up, Under Milk WoodMilk Wood exposes the secret thoughts and reveries of over 50 residents in the salty fishing town. Unforgettable characters such as Jack Black, the sexually repressed cobbler; Mr. Pugh, who constantly dreams of murdering his wife; sweet Polly Garter, loved by many men, but still pining for long-dead Little Willy Wee; Mr. Waldo, who has impregnated virtually every woman in the countryside; twice widowed Mrs. Ogmore-Pritchard, who dreams of assigning cleaning tasks to her two dead husbands; and town bigamist Dai Bread populate this odd place, and their affectionate charm and humor still captivate and entertain 65 years after it was written. The poetry wafts and enters through one's heart rather than one's head.

The large Open Fist ensemble features Richard Abraham, Dillon Aurelio-Perata, Bryan Bertone, Christopher Cedeño, Stephanie Crothers, Cat Davis, Bruce A. Dickinson, Claire Fazzolari, Katherine Griffith, Jennifer Kenyon, Carol Kline, Tim Labor, Gina Manziello, Paul Myrvold, Neil Asa Oktay, Michael Philbrick, Katie May Porter, Kenia Romero and Jade Santana.

The creative team includes music director and sound designer Tim Labor, lighting designer Ellen Monocroussos, costume designer Carol Brolaski Kline and graphic designer Liam Carl. Jennifer Palumbo is the production stage manager.

Under Milk Wood has preview performances July 20 through July 22 and runs July 27 through August 25 at the Atwater VillageTheatre in Los Angeles.

COME DOWN FROM UP RIVER World Premiere by Norm Foster, the most produced playwright in the history of Canada and considered Canada's preeminent comic playwright.

Directed by Patricia Vanstone

Shaver Bennett has lived a rather solitary life as a logger in the woods of northern New Brunswick. One day he arrives at the doorstep of his estranged sister's daughter, whom he hasn't seen in 20 years. The niece, Bonnie Doyle and her wife Liv Arsenault welcome him into their lives in this sweetly moving tale. Set in Saint John, New Brunswick, Come Down From Up River explores family and forgiveness with a healthy dose of laughter sprinkled with tears.

Peter Hartwell, Set & Costume Designer. Chris Malkowski, Lighting Designer.

July 18 - August 3, 2018 at the First Ontario Performing Arts Centre in St. Catharines, Ontario, Canada.

GETTIN' THE BAND BACK TOGETHER with a book by Ken Davenport and the performance group Grundleshotz, who helped develop the show through a series of improv rehearsals. Mark Allen penned the score, and Sarah Saltzberg (a member of Grundleshotz) provided additional material.

Directed by Tony Award winner John Rando.

Choreographed by Chris Bailey.

Starring Marilu Henner as Mich's Mom. Featuring Sawyer Nunes (Ricky), Paul Whitty (Sully), Mitchell Jarvis (Mitch), Manu Narayan, Jay Klaitz (Bart), Becca Kotte (Tawney), Kelli Barrett (Dani), Tamika Lawrence (Rozy), Noa Solorio (Billie) Garth Kravits (Ritchie), Brandon Williams (Tygen) and Manu Narayan (Dr. Rummesh "Robbie" Patel).

"Mitch Papadopoulos always dreamed about being the next Bruce Springsteen, but he chose security over stardom and left those daydreams behind for a day job. For a while he thought he had everything - the high paying job, the high-rise apartment - until his 40th birthday when he got handed a pink slip and had to move back in with his Mom in Sayreville, New Jersey.

And when his high school arch nemesis (with a 20-year-old grudge and a tangerine spray tan) threatens to foreclose on their house, this big-shot banker must save his small-town home the only way he can… by winning The Battle of the Bands.

"So he dusts off his guitar, gathers his old gang (the math teacher who isn't good at math, the Irish cop who dreams about being on Broadway, the dermatologist who can't get a date, and a 16-year-old Jewish rapper who makes Vanilla Ice look cool), and sets out to win the battle… and maybe even win back the high school sweetheart he left behind… proving it's never too late to give your dreams one last shot."

The creative team also includes Derek McLane (scenic design), Emily Rebholz (costume), Ken Billington (lighting design), and John Shivers (sound design).

Following a 2013 world premiere at the George Street Playhouse, the musical comedy begins previews on Broadway July 19 at the Belasco Theatre in New York City, where it will open officially August 13, 2018.

ANNIE one of the most beloved musical ever, based upon the popular comic strip by Harold Gray, with music by Charles Strouse, lyrics by Martin Charnin, and book by Thomas Meehan.

Directed by John Tartaglia.

Choreographed by Jessica Hartman.

Music direction by Colin Welford.

This seven-time Tony Award-winning family favorite features unforgettable hits like It's the Hard Knock Life, Easy Street and the iconic Broadway standard Tomorrow.. You can bet your bottom dollar this is one beloved, multigenerationa favorite guaranteed to entertain the entire family.

The production stars Christopher Sieber (Warbucks), Jennifer Simard (Miss Hannigan), are Peyton Ella (Annie), Britney Coleman (Grace Farrell), John Scherer (FDR), Holly Ann Butler (Lily), Jon Rua (Rooster), Madeline Domain (Tessie), Kennedy Holmes (July), Samantha Iken (Pepper), Trenay LaBelle (Duffy), Ana Mc Alister (Molly), Ella Grace Roberts (Kate) and Sunny (Sandy).

An irresistible ensemble completes this cast, including Akilah Ayanna, Patrick Blindauer, Maya Bowles, Berklea Going, Julie Hanson, Michael Hoey, Abigail Isom, Madison Johnson, Zachary Daniel Jones, Graham Keen, Rich Pisarkiewicz, Whit Reichert, Rochelle Scudder, Josh Walden, and Rebecca Young. The company will also be joined by the Muny Kid and Teen ensembles.

The design team leading this production includes scenic design by Michael Schweikardt, costume design by Leon Dobkowski, lighting design by Nathan W. Scheuer, sound design by John Shivers and David Patridge, video design by Rob Denton, wig design by Kelley Jordan, with production stage manager Larry Smiglewski.

The first Muny production since 2009 has performances July 18-25 at The Muny in St. Louis.

TITUS ANDRONICUS a tragedy by William Shakespeare.

Directed by Shakespeare Theatre of New Jersey Resident Director Brian B. Crowe.

STNJ veteran Bruce Cromer will play the title role; Tony Award nominee Robert Cuccioli returns to the STNJ stage for his 11th season as Marcus Andronicus.

Benjamin Eakeley returns to The Shakespeare Theatre for his fourth season as Saturninus and . Vanessa Morosco will play the Goth Queen Tamor. As Lucius, Clark Scott Carmichael returns for his 15th season with The Shakespeare Theatre. Quentin McCuiston returns for his fifth season in the role of Chiron. Making her STNJ Main Stage debut is Fiona Robberson in the role of Lavinia. Chris White will play the role of Aaron the Moor and Torsten Johnson will play Demetrius.

Rounding out the cast are Oliver Archibald, Elizabeth Colwell, AJ DeAugustine, Courtney McGowan, Jackson Knight Pierce, Braden Spear, and Kyle Walton. Among a cast of 20 actors will be young artists from the Theatre's renowned Summer Professional Training Program.

"Not seen at The Shakespeare Theatre in over 30 years, the Bard's infamous play was wildly popular with the Elizabethan audience. Now might just be the right time to present it to a modern audience who seem to share the Elizabethan appetite for revenge epics. This unsettling portrait of a society drowning in violence and seemingly bereft of civil thought or action holds a disturbing mirror up to aspects of today's world."

Titus Andronicus's visual landscape will be brought to life by the creative talents of Scenic Designer Dick Block, Lighting Designer Andrew Hungerford, Costume Designer Yao Chen, Sound Designer Karin Graybash, and Fight Director Rick Sordelet. The Production Stage Manager is Kathy Snyder and the Assistant Stage Manager is Jackie Mariani.

Performances begin July 18 on the mainstage at the F.M. Kirby Shakespeare Theatre in Madison, New Jersey.

WICKED based on the acclaimed, best-selling novel by Gregory Maguire that ingeniously re-imagines the stories and characters created by L. Frank Baum in The Wonderful Wizard of Oz, and with music and lyrics by the multi award-winning Stephen Schwartz. Book by Winnie Holtzman.

Directed by two time Tony award winner Joe Mantello.

UK Associate Director is Hannah Toy.

Musical staging is by Tony Award-winner Wayne Cilento.

Wicked, the West End and Broadway musical phenomenon tells the incredible untold story of an unlikely but profound friendship between two sorcery students. Their extraordinary adventures in Oz will ultimately see them fulfill their destinies as Glinda The Good and the Wicked Witch of the West.

The cast stars: Amy Ross (Elphaba), Helen Woolf (Glinda), Steven Pinder (The Wizard and Doctor Dillamond), Kim Ismay (Madame Morrible), Emily Shaw (Nessarose), Iddon Jones (Boq) and Nikki Bentley (Standby for Elphaba), Aaron Sidwell (Fiyero).

Charli Baptie, Jason Broderick, Samantha Brown, Hannah Cadec, Grace Chapman, James Davies-Williams, Howard Ellis, Amy Goodwin, Daniel James Greenaway, Jack Harrison-Cooper, Charlie Karlsen, Nicole Lupino, Stuart MacIver, Stacey McGuire, Sara Morley, Emily Olive Boyd, Georgia Rae Briggs, Paul Saunders, James Titchener, Helen Walsh, Amy Webb, Luke Woollaston and Benjamin Yates complete the touring cast.

Dance Arrangements. Gregory Maguire. Author of Original Novel. Edward Pierce. Associate Scenic Designer. Petra Siniawski. UK Dance Supervisor. James Draisey. UK Music Supervisor. Jim Arnold CDG for Pippa Ailion Casting. UK Casting. Richard Bullimore. UK Production Manager.

Around the world, Wicked has now been seen by over 50 million people in 15 countries, and won over 100 major awards.

Performances July 17-September 1, 2018 at the Bord Gáis Energy Theatre in Dublin, Ireland.

LEMPICKA a world premiere musical with book and lyrics by Carson Kreitzer music by Matt Gould.

Directed by Rachel Chavkin.

Featuring Tony nominee Carmen Cusack and Eden Espinosa.

Fleeing the Russian revolution and leaving behind a world of opulence and wealth, aristocrat Tamara de Lempicka (Espinosa) and her beloved husband Tadeusz are forced to make a new life. In the rising tide of fascism, Tamara takes to painting to survive, and when she meets the free-spirited Rafaela (Cusack), a prostitute on the fringes of Parisian society, she's torn between the life she cherishes with her husband and the passion, ambition, and possibility awoken in her by her new muse. Inspired by the life of the artist who transformed herself from penniless refugee to star of the art world when the world itself teetered on chaos, Lempicka looks at the beauty and danger of one painter pursuing it all.

July 19-August 1 on the Main Stage of the Williamstown Theatre Festival in Williamstown, MA.


WHO'S WHERE




GUNS N' ROSES appear at the Tallinn Song Festival in Tallinn, Estonia on Monday, July 16. On Thursday they are in the spotlight at the Valle Hovin in Oslo, Norway. Saturday finds them in Gothenburg, Sweden at the Ullevi Stadium.

STING in the spotlight Tuesday, July 17, 2018 at the Arènes de Nîmes in Nîmes, France.

SMASHING PUMPKINS are on their reunion tour, although D'arcy Wretzky will not be joining the band on tour. On Monday July 16 they stop at the Frank Erwin Center, University of Texas, Austin, TX Tuesday's show is at the Toyota Center, Houston, TX. On Wednesday they are on stage at the American Airlines Center, Dallas, TX. Friday the performance is at Bridgestone Arena, Nashville, TN. Saturday's gig is at the KFC Yum! Center, Louisville, KY. Next Sunday, July 22, they'll be delighting their fans at the Infinite Energy Arena, Duluth, GA.

CELINE DION trading the :Las Vegas heat for the sun in Manila with two night stand at the Mall of Asia Arena in Manila, Philippines July 19-20, 2018.

ED SHEERAN stars July 19 at the Olympiastadion in Berlin, Germany. On July 22 he stars at the Flughafen Essen/Mülheim in Essen, Germany.

BILLY JOEL stars July 18, 2018 in New York, NY at Madison Square Garden.

LYNYRD SKYNYRD perform July 20 at the Xfibity Center in Mansfield, MA. On July 21 they are on stage at the Bethel Woods Center for the Arts in Bethel, NY.

QUEEN LATIFAH AND COMMON perform at Wolf Trap in Vienna, Virginia on Friday, July 20, 2018.

TOAD THE WET SPROCKET an American alternative rock band formed in 1986, currently consisting of vocalist and guitarist Glen Phillips, guitarist Todd Nichols, bassist Dean Dinning, and drummer Randy Guss begins a two nighter on Wednesday, July 18 at Belly Up in Solana Beach, CA - On Friday the show is at the Libbey Bowl in Ojai, CA. On Saturday another two nighter begins at the Great American Music Hall in San Francisco, CA.


FINAL OVATION


JIM MALLOY Grammy winning recording engineer known for work with such artists as Elvis Presley and Duke Ellington died July 4,2018. He was 87.

Aside from his Grammy win, Malloy was nominated for five more Grammys for his work on Elvis Presley's How Great Thou Art, Eddy Arnold's The Last Word in Lonesome; The Latin Sound of Henry Mancini; The Pink Panther (1963) soundtrack, and The Addams Family Theme.

Neil Portnow President/CEO of the Recording Academy issued the following statement: "Grammy winner Jim Malloy was a renowned engineer, publisher, and producer who worked with an impressive list of legendary artists, including Johnny Cash, Dolly Parton, and Elvis Presley, among others. Malloy's expertise in engineering helped him earn six Grammy nominations and the Best Engineered Recording - Other Than Classical Grammy for his contributions to Henry Mancini's Charade. After relocating from Los Angeles to Nashville, he produced Sammi Smith's groundbreaking, Grammy-winning Kris Kristofferson cover Help Me Make It Through The Night. He will be deeply missed by members of the music industry in both cities and beyond. Our condolences go out to his family and friends during this difficult time."

TAB HUNTER American actor, pop singer, film producer, and author died at Cottage Hospital in Santa Barbara, California, from complications of deep vein thrombosis that caused cardiac arrest on Sunday, July 8, 2018, three days before his 87th birthday.

He starred in more than 40 films and was a well-known Hollywood super-star heartthrob of the 1950s and 1960s.

Hunter starred in the 1958 musical film Damn Yankees, in which he played Joe Hardy of Washington, D.C.'s American League baseball club. The film had originally been a Broadway show, but Hunter was the only one in the film version who had not appeared in the original cast. In 1964 he starred on Broadway opposite Tallulah Bankhead in Tennessee Williams' The Milk Train Doesn't Stop Here Anymore. During the 1960s he spent several summers starring in summer stock and dinner theater in shows such as Bye Bye Birdie, The Tender Trap, Under the Yum Yum Tree and West Side Story with some of the New York cast.

He is survived by his partner of 35 years, Allan Glaser.

NANCY SINATRA, SR the first wife of Frank Sinatra's four wives and mother of his three children, died in California on July 13, 2018. She was 101.

Her daughter, Nancy Sinatra Jr., wrote on Twitter "She was a blessing and the light of my life. Godspeed, Momma. Thank you for everything."

On Saturday, July 14th Nancy, Jr. posted: "My sister and I thank you all for your very thoughtful messages of condolence. Our mother was a fighter until the end when her brave, loving heart gave out. She is survived by her sister, her daughters, her grandchildren and her great grandchildren. She made a difference."

Nancy Barbato and Frank Sinatra met as teenagers in the summer of 1934 in Long Branch, N.J., and were married at Our Lady of Sorrows Roman Catholic Church in Jersey City, N.J., on Feb. 4, 1939. After an extramarital affair with actress Ava Gardner became public, Nancy left her husband. The couple divorced in 1951. Weeks later Frank married Gardner. However, he remained friends with his first wife until his death at age 82 in 1998.

She was preceded in death by her son Frank Sinatra, Jr. who died in 2016 at age 72. She is survived by two daughters: Tina Sinatra and performer Nancy Sinatra; Grandchildren and great-grandchildren.













Next Column: July 22, 2018
Copyright: July 15, 2018 All Rights Reserved. Reviews, Interviews, Commentary, Photographs or Graphics from any Broadway To Vegas (TM) columns may not be published, broadcast, rewritten, utilized as leads, or used in any manner without permission, compensation and/or credit.
Link to Main Page
---
Laura Deni



For the snail mail address, please E-mail your request.
CLICK HERE FOR COMMENT SECTION