! >
Broadway To Vegas
  SHOW REVIEWS     CELEBRITY INTERVIEWS     GOSSIP     NEWS 
| | |
| --- | --- |
| | |
Copyright: July 15, 2001
By: Laura Deni
CLICK HERE FOR COMMENT SECTION

SLEEPING WITH THE STARS
We can't promise that they'll actually change your bed sheets - although many of the celebrities are hands on help at their own establishments. Leslie Caron, Fess Parker and Beverly Garland own hotels - from bed and breakfasts to elaborate resorts. The high profile owners endured political fights, threats of jail and assorted scandals to accomplish their landlord status.


LESLIE CARON in Gigi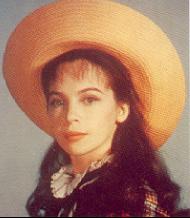 Born on July 1, 1931 in Bologne, France, the gorgeous Leslie Caron was dancing with the Ballet des Champs-Elysees when she danced her way into our hearts cast opposite Gene Kelly in the 1951 classic An American in Paris. She most recently starred in Chocolat.

While she has always considered herself primarily a dancer, she has added bed and breakfast proprietress to her list of accomplishments. Caron owns - Auberge la Lucarne aux Chouettes, 70 miles from Paris in Burgandy, which she runs with her son Christopher. Caron also has a daughter, Jennifer.

Caron decorated each room and frequently can be found giving her son a hand with the hotel duties.

Call it a hotel, a restaurant, a bed and breakfast, the four XVII century buildings that comprise the inn are pure Caron - class, taste, and quiet glamour.

Renowned for great food and wine in a par excellence wine country, guests dine under the trees and flowers lining the thirteenth century bridge over the river Yonne. Guests sleep under the canopy of antique beds, all collected by Leslie herself who has always enjoyed a passion for such treasures.



LESLIE CARON sits on terrace of her bed and breakfast by the bridge over the Yonne river.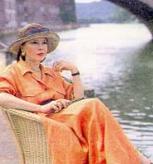 The star of such films as Lili, Daddy Long Legs, The Glass Slipper, Gaby, Fanny, Father Goose, The L-Shaped Room, Is Paris Burning, among others, has long had an interest in preservation and her bed and breakfast is really the fruition of a dream come true - but not without a lot of hard work.

The four buildings which make up her establishment were by the side of the bridge, abandoned since World War II. Four ruins, waiting to be torn down to become a parking lot. Caron had a different opinion - in her vision it was a cute little fixer-upper. Her first idea was to restore and then transform them into a restaurant. Opening a hotel was the last thing on her mind.

It was one of those spur of the moment impulse buys. While grocery shopping with her son she spotted a for sale sign on one of the buildings. Mother and son looked at each other and read each other's thoughts. Immediately she bought the first of the four houses that they would eventually purchase and totally renovate. It took them four years and a new partner. Finally they were able to begin the extensive project. At that point Caron's idea was to save the buildings - if that is what the shells could even be called. The houses didn't even have floors - compressed dirt, uneven and coated with hundreds of years of dust. The reconstruction took a year and a half, during which time the project was simply called "the site."

Even then Caron's idea was to create an artistic colony with a group of friends. A bed and breakfast still wasn't part of the game plan.



The Dining Room in Leslie Caron's Bed and Breakfast hotel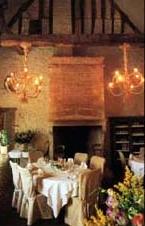 Neither was Caron almost going to jail for failing to meet deadlines on filing renovation permit paperwork with the government. "This has been much more of a challenge than acting, " admitted Caron. "At times the stress of getting the hotel open was terrible. I have definitely learned and grown up as a person. The red tape was horrible. At one point I was almost arrested for falling behind in my paperwork. I spent two years driving trucks, throwing cement around, and bartering for building materials. I can now tell you how to build a wall, and how to do bathroom plumbing."

Mid-way through the extremely expensive construction Leslie deciding to no longer fight the inevitable - only a professional, money making vocation could justify the expense of rebuilding the ruins. And so, a bed and breakfast was born.

They opened on the 19th of June 1993. After years of dedicated hard work Leslie and her son are proud that thousands of tourists and locals have enjoyed a meal, or spend a night or two. In the process they have provided the small town with a focal point in which business events, holidays celebrations, birthdays and marriages, can take place among the rich heritage of Burgundy.



FESS PARKER as Daniel Boone. Ed Ames (Seated) as Mingo flanked by the Boone family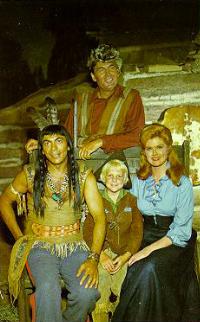 His portrayal of frontiersman Davy Crockett and Daniel Boone impacted millions of young viewers in the 1950's and 60's. Actor Fess Parker has been called an American icon. He may have been known for the roles he played, but Fess Parker's commitment to family has always gone beyond his family-style films. It was Parker's desire to build a business he could pass on to his children and grandchildren that led him into the Santa Barbara County hills in 1987.

Like Leslie Caron, Parker has always had a love of history and architecture. In fact the Texas born actor earned his bachelor's degree in history from the University of Texas, later receiving his Masters in drama at the University of Southern California.

His Doubletree Resort in Santa Barbara, CA was built in 1986 with the goal of capturing the architectural details reflected in the local Mission and Spanish colonial history.

In 1782, a group of Spanish soldiers led by Father Junipero Sierra, Captain Jose Ortega, and Governor Felipe de Neve came overland from Mexico and established a royal presidio or fort on May 18. Three years later the Santa Barbara Mission was founded.

Spain governed the area until 1822, when California became a Mexican territory. In 1846, Colonel John Fremont and his soldiers claimed Santa Barbara for the United States, and Americanization gained momentum after California became a state in 1850.

The Parker resort had been site for two locomotive roundhouses constructed by the Southern Pacific Railroad. The first stood between 1911 and 1925, when the June 29, 1925, earthquake severely damaged it. Pearl Chase of the Plans and Planting Committee, Community Arts Association, convinced the railroad to design the new building in the Spanish style for which Santa Barbara was becoming famous. The beautiful result resembled the bullring in Seville, Spain.

From 1926 to 1961 the roundhouse and engine turntable serviced the Southern Pacific's steam locomotives; by 1961 the coast route had converted to diesel power. The structure was then remodeled for warehouse use and the turntable was removed. In September 1982, the roundhouse was demolished to make way for the resort, with the resort's ground floor plaza symbolizing the historic roundhouse.



Fess Parker's Doubletree Resort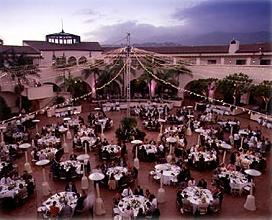 The actor has been responsible for major developments in Santa Clara and Santa Barbara counties. Those changes were hard won fights with local officials. At one point a frustrated and angry Parker even considered running for political office against Senator Alan Cranston.

Parker's views prevailed and his 24-acre resort offers 337 luxuriously appointed guest rooms and 23 deluxe suites each offering a scenic view from their patio or balcony.

In addition to the 24-acre resort Parker also owns the Fess Parker's Wine Country Inn & Spa an elegant "Four-Diamond" country inn minutes from the winery in Los Olivos in Santa Barbara County.

It's a family operation.

Parker's son Eli (Fess III) is the winemaker. They proudly released their first wine in 1989.The Fess Parker Winery and Vineyard wines have amassed over 32 awards and medals from major national competitions.

Kris Parker, the oldest grandchild, started working at the winery when he was eleven. Today, when he isn't in school, he serves as the marketing director.

Rodney's Vineyard, named for Parker's late son-in-law, who died at the age of 33 under circumstances still not clearly understood. The doctors classified it as a heart attack of some kind. Parker's wife, Marcella, also has her own vineyard.



DAVEY CROCKETT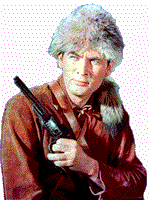 Parker began acting professionally in 1951, as a stage performer in the national company of Mister Roberts. Shortly afterward, he made his film debut in Untamed Frontier, with Joseph Cotton and Shelly Winters. In 1954, Walt Disney signed Parker to play the title role in a film about Davy Crockett. As Crockett, he toured 13 foreign countries and 42 cities.

As the only adult actor ever put under contract by Disney, Parker starred in a number of motion pictures at the Disney Studio. In addition to studying his lines he studied Walt Disney, who cultivated the real estate market. Parker learned from Disney and credits that real estate mentoring with enabling him to today becoming a real estate tycoon.

Later, under contract for Paramount, Parker made three films, then filled in for Howard Keel as Curly in the musical Oklahoma! in a tour of summer theaters on the East Coast, before beginning his Daniel Boone television series in 1964.

Never mesmerized by the Hollywood lifestyle Marcy and Fess have been residents of Santa Barbara County more than 30 years.

Frank Sinatra was so bewitched by Beverly Garland that he got her a role in his film The Joker Is Wild and pursued her until she agreed to date him. Those memories and numerous others permeate the Beverly Garland mission style hotel, nestled on seven beautifully landscaped acres near Universal Studios. While the actress may not be a hands on hotel manager ala Caron and Parker, her presence is felt in every nook and cranny of her tucked away hotel, with beautiful gardens, a meandering courtyard and balconies with a view - part of the Holiday Inn chain.



BEVERLY GARLAND

Beverly's prolific career has encompassed every discipline, from theater to radio, in addition to her numerous appearances on television and in motion pictures. She also has a myriad of stories to tell about meeting and working with some of her fellow performers over her long and varied career and those memories are displayed in various formats within the hotel.

In the 1940's Beverly was doing summer stock and to pay the bills waiting tables at The Castaways in Newport Beach. One day a customer, Bette Davis, approached Garland informing the waitress that she had seen her play and thought she was marvelous. That compliment - which Garland considers the biggest one she has ever received - gave Garland the incentive to pursue her acting career.

While in a production at the Laguna Beach Playhouse an agent caught the show. That led to Garland being cast in the 1949 film, D.O.A.

Frank Sinatra, Eddie Albert and Beverly Garland in The Joker Is Wild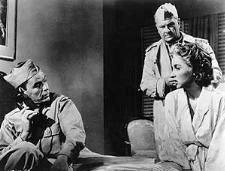 Sinatra had seen Beverly's performance in the CBS TV series Climax in an episode called The Fog which aired on September 27, 1956. Old Blue Eyes immediately contacted Sam Breskin, the producer of his film The Joker is Wild, insisting that Sam cast Beverly in the role of Eddie Albert's wife. Sinatra was so taken by Beverly that he asked her for a date on their first day together on the set.

Beverly was not only young and nervous, she had a terrible crush on Frank. She thought he was making fun of her and didn't take his offer seriously. That encouraged Sinatra's pursuit. It took a few weeks but eventually Beverly realized he was serious and accepted - then she panicked. She acted more like a twelve-year-old than an accomplished actress. She fretted about everything. When he arrived to pick her up she didn't know whether to have his own records on the phonograph or a Perry Como record, so she opted instead to play Tchaikovsky. All of a sudden she couldn't walk straight and stumbled over her own feet. She didn't know what to order and fumbled with her silverware. In short - the evening was a total disaster.



Beverly Garland's Hotel

Beverly's romance with Sinatra may have been over before it really started but before meeting the love of her life, Fillmore Crank, she was linked with Jeffrey Hunter, David Jansen, and Rod Taylor.

Beverly played the wife of Bing Crosby in The Bing Crosby Show [1964 - 1965]. That may have been one of her finest acting performances, since Crosby was such an undemonstrative cold fish that Beverly was warned by the director and producers. They stressed to her that they had to look like an affectionate, happily married couple. The problem was that Crosby wouldn't be affectionate. Beverly was going to have to make what was really a one sided emotion so multi-dimensional that the viewers would believe that Crosby was caring and affectionate.

While Garland has happy memories of working with Bing she also thought that his views on affection were "kind of crazy."



Broadway To Vegas is supported through advertising and donations. Priority consideration is given to interview suggestions, news, press releases, etc from paid supporters. However, no paid supporters control, alter, edit, or in any way manipulate the content of this site. Your donation is appreciated. We accept PAYPAL. Thank you for your interest.



THEY ALL LAUGHED Goodspeed Opera House, East Haddam, CT World Premiere is running through September 22. Music by George Gershwin with lyrics by Ira Gershwin and a book by Joe DiPietro. Inspired by material by Guy Bolton and P.G. Wodehouse.

This "new" musical comedy of bootleggers, cads, and chorus girls includes such Gershwin standards as He Loves and She Loves, Let's Kiss and Make Up, The Sweet and Low Down, Heaven on Earth, and of course, They All Laughed!

Show goers can meet the cast of They All Laughed! for an informal post-show audience discussion on July 26, August 9 and 23.

Marla Schaffel, who received Drama Desk and Outer Critic Circle awards and a Tony nomination for her performance on Broadway this season in the title role of Jane Eyre, has joined the cast replacing Tobi Foster in the principal role of Billie, a bootlegger who falls for a wealthy playboy when she and her gang hide their hot hootch in his Long Island mansion.



MARLA SCHAFFEL Photo By: Laura Deni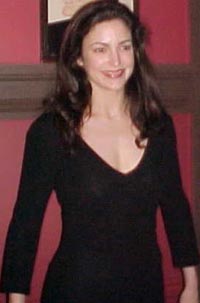 The cast also includes James Ludwig, as Billie's love interest Jimmy; Michael McGrath and Mark Lotito as fellow bootleggers Cookie and Duke; David Dollase as Officer Berry; Dennis Kelly as Senator Evergreen; Donna English as Eileen Evergreen; Mary Beth Peil as Estonia, Duchess of Woodford; Amanda Watkins as Jeannie; and Diane J.Findlay as Millicent Winter.

Featuring a book by Joe DiPietro, inspired by material by Guy Bolton and P.G. Wodehouse, They All Laughed! is directed by Christopher Ashley, and choreographed by Joey McKneely. The musical director is Michael O'Flaherty, with sets by John Lee Beatty, costumes by Jess Goldstein, and lighting by Ken Billington.

They All Laughed! is produced for Goodspeed Musicals by Michael P. Price.

Opera House in East Haddam, Conn., through September 22.

THE CABINET OF DR CALIGARI In 1919, this German silent film classic revolutionized the motion picture industry as the world's first psychological horror film. Now, 82 years later, the play has its world premiere as a stage musical as part of the 2nd Annual Midtown International Theatre Festival.

With book by Douglas Hicton and Richard Lawton, and music and lyrics by Hicton, the stage version of The Cabinet of Dr. Caligari presents a tale of the macabre and the unknown. It's the story of the mysterious Caligari and his traveling exhibit, containing a man (Cesare) who has supposedly been sleeping for a quarter of a century. Yet each night, when Caligari is near, there are mysterious attacks in the neighboring villages and surrounding countryside by a strange figure. Is there a connection? And can the attacks be stopped? Directed by David Leidholdt and produced by John Chatterton. The Cabinet of Dr. Caligari contains mystery, horror, mob violence, an ill-fated romance, a surprise ending (more than one) and the ultimate realization that nothing is what it seems. Music director is Brett Kristofferson, set designer is James E. Maronek and the costume designer is Robin I. Shane. Opened July 13th at the Midtown International Theatre Festival running through Sunday, July 29th

ACCOMPLICE by Rupert Holmes, the murder mystery, a fave of the summer stock circuit, opens July 17 Bay Street Theatre of Sag Harbor, Long Island. Daniel Gerroll directs and stars. Co-starring are Patricia Kalember, Joelle Carter and David Chandler.

THE DEAD BOY by Joe Pintauro will star multi-award winning General Hospital star Stephen Nichols, who will play a charismatic priest accused of sexual impropriety with a teenage boy in his charge.



STEPHEN NICHOLAS in ABC-TV's General Hospital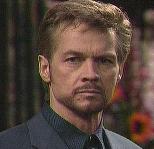 Nichols, one of the most enduring stars of daytime television, is best known for his current tenure as Stefan Cassadine on General Hospital and, previously, as the infamous Steve "Patch" Johnson on Days of Our Lives, a role which earned him status as one the five most notable presence's in the genre of the television soap opera.

The Dead Boy is loosely based on the Covenant House scandal which sent shock waves through the Catholic Church a decade ago.

Fr Bruce Ritter, the legendary founder of the Covenant House was forced to resign from Covenant House in 1990 after accusations of sexual misconduct. He left the Franciscans the following year, then lived the rest of his life out of the public eye. At the age of 72 he died of Hodgkin's disease. Covenant House was started in 1969, when Ritter was living in a shabby apartment in the East Village of Manhattan, an area teeming with flower children and drug addicts.

By 1972, hundreds of youngsters were seeking shelter in Ritter's informal group homes. He obtained a child care agency license and opened the Under 21 crisis shelter in Times Square. Ninty-five percent of Covenant House's money came from private donations, most of them made in response to mass mailings of letters in which Ritter graphically described the runaways' ordeals.

At the time of his death reports were published that indicated that long before the sexual scandal, Ritter had been the target of criticism. Covenant House got a reputation for being so large and unstructured that it merely gave homeless kids the food and bed rest they needed to go on living their dangerous lives. Ritter himself admitted that two-thirds of those who took shelter at Covenant House wound up back on the streets.

"All you can do is care about them, feed and clothe them and then bury them when they die," he once said.

Artistic Director Jack Heller will direct the ensemble cast for The Dead Boy which includes Travis Michael Holder featured as the Cardinal caught in the middle of the scandal, Cyril O'Reilly as Tony McGuire, the journalist bent on exposing Father Sheridan and a man with a personal history whose own reasons for leaving the seminary involved the same priest and Derek Sitter plays Will Draper, the young boy whose accusations rock the world of the Cardinal's diocese. Lorry Goldman completes the cast as Father Angelo Rosetti, the Cardinal's valet and assistant.

Scott Cheek set designer with lighting designed by Gregory Von Dare.

The Dead Boy has its U.S premiere opening August 10 for a limited eight-week run at the Laurelgrove Theatre in Studio City, CA

SATURDAY NIGHT FEVER July 24-29 in the 3,000 seat San Diego Civic Theatre.

AMADEUS by Peter Shaffer. Directed by Joe Dowling Charles Janasz as Antonio Salieri and T.R. Knight as Wolfgang Amadeus Mozart. At the Guthrie Theatre, Minneaoplis, Minn.

MR. GOLDWYN Vassar College's Powerhouse Theatre in Poughkeepsie, NY, a one-man show starring Alan King as Hollywood producer Sam Goldwyn. Mr. Goldwyn, written by Marsha Lebby and John Lollos, will be directed by Gene Saks.



ALAN KING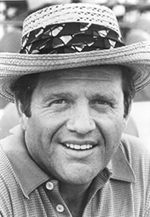 Sam Goldwyn nee Sam Goldfish rose from birth in Warsaw and childhood poverty in New York City to become one of the most powerful producers of Hollywood's early days. Independent, with an aversion to partnerships, he formed Samuel Goldwyn Productions in 1923 and went on to produce such pictures as Dead End, Stella Dallas, Wuthering Heights, Ball of Fire, The Best Years of Our Lives and The Bishop's Wife, He is perhaps best remembered, however, for his "Goldwynisms." Phrases he coined include - "Include me out" and "A verbal agreement isn't worth the paper it's written on."

King was one of the few Las Vegas performs who could actually affect a casino drop - meaning his performance in the showrooms brought the high rollers into the casino. In addition to being a top rated night club comic King has appeared in such movies as Night and the City, Enemies: A Love Story and Bonfire of the Vanities. For some years, he has been slated to star in a developing Cy Coleman musical called It's Good to Be Alive, in which he would play the acting managing director of a struggling theatrical troupe in the '20s, during the heyday of Yiddish theatre in New York City. Mr. Goldwyn will play the Powerhouse through August 4

THE CHERRY ORCHARD by Anton Chekov starring Olympia Dukakis who is directed by her husband Louis Zorich. This has turned into a family event since the cast includes Apollo Zorich who is co-directing and Christiana Zorich. Also in the cast are non family members Caryne Shea, William Wise, Maury Ginsburg, Michael Jacobs, Mary Ann Schaupp, Tim Hart, Julie Hughett, Jerry Heichin, John Farmanesh-Bocca, John Rosseau and John Brady.

Jean-Francois Revon (sets), R.J. Woffard II (lighting) and Sigrid Insull and Katheryn Hart (costumes). The production opened July 13 in a Pacific Repertory Theatre presentation in Carmel, California at the Golden Bough Playhouse running through Aug. 5.

RISK EVERYTHING a drama by Canadian playwright George Walker, whose works are being featured by this year's Iowa Summer Rep is this season's second offering, Escape From Happiness being the first. The plot revolves around four people hiding out in a hotel room. Walker gives the characters monologues that argue specific stances on television, money, and success. Deborah Mayo and Mary Fons, who have previously played mother and daughter, do so again.

Costuming by Vicki Grube and lighting by Bryon Winn. Iowa Summer Repertory, in Iowa City is the University of Iowa's professional company. Each season presents a festival of plays by a single contemporary playwright. Previous playwrights spotlighted have included Sir Alan Ayckbourn, August Wilson, Edward Albee, and Neil Simon.

With a running time of 90 minutes, Risk Everything is performed without intermission.

WONDERFUL WORLD By Richard Dresser Directed by Andrew Barnicle has its West Coast premiere at the Laguna Playhouse, CA July 24 - Aug 26. The comedy in which a family decides that honesty is the best policy, stars Maura Vincent, Cameron Watson, Barbara Tarbuck, Robert Lee Jacobs & Kathe Mazur July 21 - August 26.

ST LUCY'S EYES the Women's Project and Production's hit drama, re-opened last Thursday - this time at the Cherry Lane Theatre.



WILLIS BURKS II and RUBY DEE in St Lucy's Eyes Photo By: Photo by Martha Holmes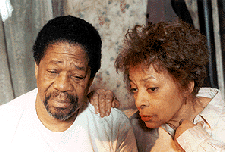 If you were fortunate to see the production at the Women Project Theatre, consider yourself lucky - but go see it again. The dialogue and acting have layered emotional depths. If you missed it during it's previous all too brief run, don't neglect to see this show. It stars the incredible Ruby Dee, a Theatre Hall of Fame and NAACP Image Award Hall of Fame inductee, and a recent Screen Actors Guild Lifetime Achievement Award winner. ( See Broadway To Vegas column of April 15, 2001 ) and ( See Broadway To Vegas column of April 29, 2001 )

The magnificent cast remains intact: Willis Burks II, Toks Olagundoye and Sally A. Stewart.

Playwright Wimberley developed St. Lucy's Eyes with the Mentor Project 1999 at Cherry Lane Alternative under Wendy Wasserstein.

Billie Allen directs. Designing St. Lucy's Eyes are Beowulf Borritt (sets), Alvin Perry (costumes), Jane Reisman (lights) and Michael C. Wimberly (sound). Performances through Sept. 2


WHO'S WHERE


JAMES EARL JONES will read two books to about twenty-five children attending the Blodgett Elementary School in Syracuse, N.Y. The July 21 read is the 70-year-old actor's attempt to draw attention to books and help the school open a state-of-the-art library.

PATRICK CASSIDY, KELLI FOURNIER AND SIMONE stars of the national touring company of Aida, currently playing through July 29 at the Capitol Theatre in Salt Lake City, will be part of a "meet and greet" event Wednesday, July 18, at Borders in the Crossroads Plaza. The stars will sign photographs for visitors at the store. There will also be a drawing for two pairs of tickets for that evening's performance.

KAREN ZIEMBA will leave the long-running musical hit Contact September 2nd. Ziemba, who won the 2000 Tony, Drama Desk and Outer Critics Circle Awards for her role as the 50s housewife with the vivid imagination, created the role in collaboration with Susan Stroman for the original workshop production at Lincoln Center Theatre. Meanwhile, in mid-July, Ziemba is participating in a reading of a new musical called Let Me Sing presented by The Manhattan Theatre Club. Directed by Michael Bush and choreographed by Tony nominee Randy Skinner, the reading also features Gretha Boston, Marc Kudish, Andre De Shields, Beth Leavel and Mr. Skinner who is creating a special song and dance duet for himself and Ms. Ziemba. Let Me Sing tracks the development of the American people in the 20th Century by exploring the evolution of the American Musical theatre from 1900 to 1945 and how its songs defined us to ourselves and the rest of the world.

REGIS PHILBIN AND DON RICKLES tonight at the New Jersey Performing Arts Center.

ANDREA BOCELLI July 21 in London, UK at Hyde Park.

TONY BENNETT July 20 in Atlanta, GA at the Chastain Park Amphitheatre. A two nighter July 21-22 in Pittsburgh, PA at Heinz Hall.

JIM CARUSO with his new act Laughing Matters every Monday through July 30 at Arci's Place, NYC. Accompanied by Johnny Rodgers. The show is getting rave reviews.

JOHNNY MATHIS July 20-21 in Westbury, NY at the Westbury Music Fair.

BRIAN SETZER 68 COMEBACK TOUR July 17 in Albany, NY at McGeary's followed on July 19 by an engagement in Hampton Beach, NH at the Hampton Beach Casino Ballroom. On Friday they're center stage in Uncasville, CT at the Mohegan Sun Casino. Then it's on to at Boston, MA for a July 21st gig at the Avalon.

MADONNA opens her North American tour Saturday in Philadelphia, PA at First Union Center with performances through July 22.

DESTINY'S CHILD perform July 18 in Albany, NY at the Pepsi Arena. On Thursday they're in Hartford, CT On Friday it's Virginia Beach, VA at Verizon Wireless Virginia Beach Amphitheatre. On July 21 the spotlight will be on them in Raleigh, NC at the Alltel Pavilion at Walnut Creek.

JOURNEY tonight in Cincinnati, Ohio Riverbend Music Center On Tuesday Noblesville, Indiana in the city and the Verizon Wireless Music Center is the place. On Wednesday they'll be in Cleveland, Ohio at the Gund Arena. Friday will find them in Milwaukee, Wisconsin entertaining at the Marcus Amphitheatre. The finish off the week Saturday on Minneapolis, Minnessota at the Target Center.

WHOOPI GOLDBERG is spending her summer on a back breaking tour. On July 16 the funny lady is in New Orleans, LA at the Mahalia Jackson P.A.C. If it's Tuesday it must be Houston, Texas where she can be enjoyed at the Aerial Theatre at Bayou Palace. Wednesday find her in Dallas, Texas at the Majestic Theatre.

ENGELBERT HUMPERDINCK opens tonight in Las Vegas at New York New York Resort. Engagement lasts through July 22.

JOHN LEGUIZAMO July 15 - State Theatre in Detroit, MI July 18 - Merriam Theatre in Philadelphia, PA July 20-21 - Warner Theatre in Washington, DC.

DAVID CASSIDY on July 17 he's in Prior Lake, MN at the Mystic Lake Casino. On Thursday the Las Vegas resident can be located in Green Bay, WI at the Oneida Casino and on Saturday he's in the footlights in Los Angeles, CA at the Greek Theatre.

THE LETTERMEN July 20 at the Scottish Rite Auditorium in Fort Wayne, IN

PATTI LU PONE starring in Sweeney Todd at Davies Symphony Hall in San Francisco, CA July 19-21.

STEVIE NICKS AND SHERYL CROW July 20 at Jones Beach.

ROD STEWART rocks on tomorrow night in Bonner Springs, KS at the Sandstone Amphitheatre. Then he hits the road for a show July 17 in Maryland Heights, MO at the Riverport Amphitheatre. On Thursday he's center stage in Tinley Park, IL at the Tweeter Center. Friday finds him in Noblesville, IN in the spotlight at the Verizon Wireless Music Center.

STEVIE WONDER

STEVIE WONDER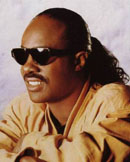 highlights a summer's worth of Detroit tricentennial birthday parties in a series of Hart Plaza events.

Wonder hasn't performed publicly in Detroit in seven years, so his free headlining performance at the Plaza bowl will set attendance records.

The week-end of music includes a July 20 jazz fest headlined by Della Reese and a July 21 gospel performance featuring an 800-member choir backed by the Detroit Symphony Orchestra.

Sounds of Detroit, part of the Detroit 300 Birthday Festival, featuring over two-dozen acts. Sounds of Detroit begins Friday, July 20 and extends to Sunday, July 22 at Hart Plaza in downtown Detroit.


PIFFLE AND PROFUNDITIES

JULY IS ICE CREAM MONTH and the cold facts indicate that this frozen wonder is still being scooped up in record numbers.

It takes an average of 50 licks to polish off a single-scoop cone. Vanilla is still the favorite flavor. Last year the United States was Number One in ice-cream production. However, we're only number two in consumption. New Zealanders suck in more ice cream, ice milk, sherbet, ices and other frozen desserts than any other country - 26 quarts per person per year. American comes in second at 23 quarts per person.

The history of ice cream can be traced back almost to forever. The Roman Empire, China, and India had their versions of frozen ices. In 1559 ice cream appeared in Italy after Spanish physician Blasius Villafranca rediscovered the process of sprinkling a mineral called saltpeter on ice and snow to freeze a mixture of cream, fruit and spices. This led to the creation of the first ice cream freezer. When frozen desserts finally made their way to England in the mid seventeenth century, King Charles developed such a penchant for the cold, sweet stuff that he made it illegal for them to be served anyplace other than the royal court. After King Charles died his chefs were able to share the recipes with others, but for many years ices were only enjoyed by the nobility.

Governor William Bladen of Maryland goes down in the record books as having dipped up the first dish of American ice cream in 1744. President George Washington tasted ice cream for the first time in 1782 at a party in Philadelphia given by the French envoy to honor the new American republic. He enjoyed it so much he bought an ice-cream maker for Mount Vernon.

In 1802 President Thomas Jefferson became the first to serve ice cream at the White House. Jefferson, who imitated Nero in having a special cold room for storing snow, provides us with the first recipe for ice cream found in the United States.

Nancy Johnson of New Jersey gave ice cream to the working classes when in 1846 she invented a portable hand-cranked ice cream freezer. Until 1851 ice cream - or as it was known creamed ice or iced cream - was solely made at home. But an intrepid man from Baltimore, named Jacob Fussell changed all that by opening the first ice cream factory and thus bringing ice cream to the masses. Lick up and enjoy.












Next Column: July 22, 2001
Copyright: July 15, 2001. All Rights Reserved. Reviews, Interviews, Commentary, Photographs or Graphics from any Broadway To Vegas (TM) columns may not be published, broadcast, rewritten, utilized as leads, or used in any manner without permission, compensation and/or credit.
Link to Main Page
---
Laura Deni



U.S. Postal Address: Post Office Box 60538, Las Vegas, NV 89160
CLICK HERE FOR COMMENT SECTION