! >
Broadway To Vegas
  
  REVIEWS INTERVIEWS COMMENTARY NEWS

| | |
| --- | --- |
| | |
KAFKA'S METAMORPHOSIS THE MUSICAL CD REVIEW - - ROYAL KIDS EAT RIGHT - - THE SKIN OF OUR TEETH - - A MIRACLE OF MISUNDERSTANDING - - A MIDSUMMER PARTY FOR THE ELTON JOHN AIDS FOUNDATION - - 10 YEAR ANNIVERSARY BENEFIT CONCERT FOR THE ANGEL BAND PROJECT - - LEGACY: SELECTIONS FROM THE GILBERT G. GRIFFIN COLLECTION - - QUEEN VICTORIA'S PALACE - - DONATE . . . Scroll Down





Copyright: July 14, 2019
By: Laura Deni
CLICK HERE FOR COMMENT SECTION


KAFKA'S METAMORPHOSIS THE MUSICAL LAUNCHES QUIRKY CD AND SHOW


Just when you think Kafka's Metamorphosis has been done to death along comes Kafka's Metamorphosis The Musical which has been done to quirky delight. The world premiere recording has been released by Broadway Records.

This is the story of traveling salesman Gregor Samsa who supports his father, mother and sister. He awakens one morning to discover that he been changed into a "monstrous vermin." Kafka's harrowing cult classic comes to hilarious and haunting musical life in this CD. Now unable to work, his parents and sister dive into panic mode over who is going to put food into their mouths. Gregor's rude awakening and metamorphosis parallels the journey of our dauntless narrator, Franz Kafka, incorporating some of his other surreal and iconic works, including his infamous "Letter to His Father."

As Gregor/Franz approach their inevitable conclusions, we explore with poignancy, humor, and music the ridiculous and heartbreaking realities of family and tolerance. Kafka's Metamorphosis is the surreal and satisfying musical adaptation you never knew you always wanted! Kafka's Metamorphosis: The Musical! has book, music and witty lyrics by Matt Chiorini and additional fetching yet edgy music and lyrics by Travis Newton.

The recording features tenor Jack Rento as Gregor Samsa/Franz Kafka; Morgan Smith as Grete; Canadian-American Meghan Lees as Mother; Matt Chiorini plays Father.

All of the singers have strong voices. However, few numbers actually spotlight the cast's singing ability. Again, this is a brilliantly bizarre concoction which doesn't feature a stand and belt-it-to-the-back row score.

Musical styles for the 12-tracks include Eastern European as a nod to Kafka's German-speaking Bohemian heritage. Many of the lyrics include spoken segments as well as rapid interpretations such as in the opening number. All words are easily understood. Two Reprises is an unusual tract with a slow and soft first half.

Matt Chiorini playing guitar is featured on several numbers.

MUSICIANS:
Musical Director/Conductor/Violin Travis Newton. Keyboards: Greg Giovanini. Guitar: Matt Chiorini. Percussion: Robert Bridge.

Intricate vocal arrangements and orchestrations by Travis Newton who also produced the recording. Mixed by Matthias Winter. Mastered by Michael Fossenkemper. Recorded at Hobin Studios. Edited and mixed at Yellow Sound Lab. Mastered by Trutle Tone Studios. Photos by Cindy Lopez and Heather Sauer from productions at Le Moyne College, Syracuse and Montrl Fringe Festival, Montreal Canada. CD package and logo design by Robbie Rozelle.

This surreal and unconventional production has performances Monday, July 15, Thursday, July 18, and Friday, July 19, 2019 at the New York Musical Festival in New York City.

Auburn Public Theater in Auburn, New York presents Kafka's Metamorphosis, The Musical on Friday, August 2, 2019.

Totally unique. Give it a listen.






E-Book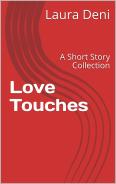 Soft back Book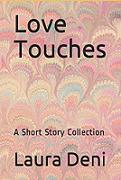 Broadway To Vegas is supported through advertising and donations. Priority consideration is given to interview suggestions, news, press releases, etc from paid supporters. However, no paid supporters control, alter, edit, or in any way manipulate the content of this site. Your donation is appreciated. We accept PAYPAL. Thank you for your interest.



E-Book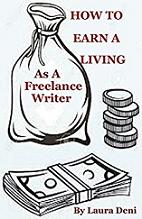 Soft back Book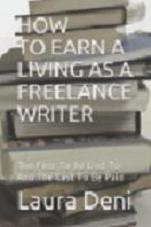 This is not your typical, totally boring textbook.

In the pages of How To Earn A Living As A Freelance Writer (the first to be lied to and the last to be paid) you'll find sex, celebrities, violence, threats, unethical editors, scummy managers and lawyers, treacherous press agents, sex discrimination; as well as a how-to for earning money by writing down words.





ART AND ABOUT


HELENE SCHJERFBECK

Helene Schjerfbeck self portrait. Photo: Royal Academy of Art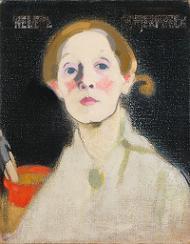 (1862–1946) is a Finnish national icon. From her early naturalistic style – honed during her studies in France and in the artists' colony of St Ives, Cornwall, in the late 1880s to her highly abstracted self-portraits, this exhibition will reveal Schjerfbeck as a key artist of figurative modernism.

Talented and widely traveled, Schjerfbeck found artistic success at a young age. In her later years, she left the Finnish capital for a quieter life that allowed her to concentrate on her work. Nonetheless, keeping in touch with artist friends and the seismic shifts in modern art, she produced some of her most raw and radically abstracted paintings in these years.

Through over 60 portraits, landscapes and still lifes, this long-overdue survey traces the evolution of her remarkable career. Among the highlights will be an extraordinary sequence of self-portraits, painted throughout her life from the age of 22 to 84 that reveal her fascination with ageing and the physical deterioration of the self, her engagement with masks and masquerade – the superficial appearance we present to the world and what lies beneath – is more relevant than ever.

Overlooked for too long, Schjerfbeck's unique vision and painterly invention will be a revelation for UK audiences. Exhibition organized by the Royal Academy of Arts, London, and the Ateneum Art Museum / Finnish National Gallery, Helsinki. July 20– October 27, 2019 The Gabrielle Jungels-Winkler Galleries of The Royal Academy of Art in London.

LEGACY: SELECTIONS FROM THE GILBERT G. GRIFFIN COLLECTION Coordinated by J. Michael Padgett, curator of ancient art.

Celebrating the life and career of Gillett G. Griffin (1928-2016), this exhibition highlights a selection of artworks and artifacts from the thousands that Griffin donated and bequeathed to the Princeton University Art Museum. Griffin was not only a respected curator, scholar and collector but also a beloved teacher – and one of the most memorable figures in the history of the university and the Princeton community. Among the 55 pieces in the exhibition will be Greek, Roman, Egyptian, ancient Near Eastern, Islamic, African, Chinese, Japanese and Pre-Columbian antiquities, as well as European and American prints, drawings and sculptures, and a handful of paintings and drawings that attest to Griffin's own talents as an artist.

July 20 - October 6, 2019 at the Princeton University Art Museum. With a collecting history that extends back to 1755, the Princeton University Art Museum is one of the leading university art museums in the country, with collections that have grown to include over 100,000 works of art ranging from ancient to contemporary art and spanning the globe.

The Princeton University Art Museum is located at the heart of the Princeton campus. Admission is free.

THE FLEET SCIENCE CENTER in San Diego, California has announced the newest addition to its permanent exhibit collection: Sun, Earth, Universe. Opening on Saturday, July 20, this interactive exhibition explores the fascinating world of space science and astronomy.

How is Earth changing? What is it like on other planets? Does life exist beyond Earth? What's happening on the Sun, and how does it affect us? Sun, Earth, Universe is a new exhibition about our planet, the solar system, the universe and the big questions NASA is trying to answer about each one of them. Packed with engaging, hands-on interactive exhibits and dazzling imagery, this 600-square-foot exhibition will connect visitors with current NASA science research and launch them on a journey to explore the universe.

Sun, Earth, Universe includes fun and compelling exhibits for visitors of all ages. Follow the design-build-test cycle of engineering and build a model spacecraft for a mission to space. Spin a tumbler of 10,000 beads, representing all of the stars we can see from Earth to search for the unique one that represents our Sun. Reveal hidden images using the same tools NASA scientists employ to explore the otherwise invisible forces and energy of the universe. Take a break in the seating area and play the Your Mission to Space board game, or help younger visitors pilot rovers across the Mars landscape play table.

The fun experiences in Sun, Earth, Universe introduce visitors to ongoing NASA research in the fields of heliophysics, Earth science, planetary science and astrophysics, as well as encouraging them to imagine what the future of Earth and space science might hold.

A MIRACLE OF MISUNDERSTANDING Eight artists in conversation with curator Ana Janevski about social practice art in Azerbaijan, Kazakhstan, Kyrgyzstan, Russia, and Ukraine takes place Wednesday, July 24, at The 8th Floor in New York City.

The artists will discuss the meaning of social practice in their countries in a conversation with Ana Janevski, a curator in the Museum of Modern Art's Department of Media and Performance. The artists are Art Prospect Fellows selected by CEC ArtsLink through a rigorous application process to study socially engaged art practices in the U.S. Janevski is instrumental in shaping the new media and performance programs for MoMA's planned expansion.

The issues that Art Prospect Fellows are dealing with are familiar yet they have unique aspects that can be understood only in the context of their experiences. Ana Janevski, originally from Yugoslavia, is uniquely positioned to be an informed and sensitive interlocutor.

Participants: Agil Abdullayev, Azerbaijan - Diana Berg, Ukraine - Pasha Cas, Kazakhstan - Anastasia Kizilova, Russia - Artem Loskutov, Russia - Zhazgul Madazimova, Kyrgyzstan - Nikita Seleznev, Russia - Nadia Valetskaia, Russia.

Organized by CEC ArtsLink in collaboration with the Shelley & Donald Rubin Foundation. The Art Prospect Fellows program is supported by the Trust for Mutual Understanding and the U.S. Department of State U.S. Embassy Moscow.






E-Book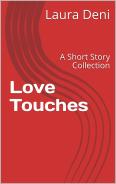 Soft back Book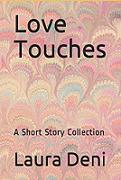 SWEET CHARITY


THE SONGS THAT GOT US THROUGH 10 Year Anniversary Benefit Concert for The Angel Band Project takes place Friday, July 19, 2019 at STG's Neptune Theatre in Seattle, Washington.

On July 19, 2009, two women who lived in the South Park neighborhood were brutally attacked in their home. One of them, Teresa Butz, died from her wounds. Ten years later, her surviving partner, Jennifer Hopper, will headline a special benefit concert comprised of songs that got her - and others - through the tragedy. Joining Jennifer will be Teresa's brother, Norbert Leo Butz, a two-time Tony Award winner who was performing in a pre-Broadway musical in Seattle at the time of the attack. Other musical guests will accompany them, and a silent and live auction will also be held to raise funds for The Angel Band Project, a nonprofit that began shortly after this tragedy, to support survivors of sexual assault through music therapy programs. VIP ticket includes a welcome gift, drink tickets and after-party at The Graduate Hotel.

A MIDSUMMER PARTY FOR THE ELTON JOHN AIDS FOUNDATION their first-ever gala event in the South of France takes place Wednesday July 24, 2019 at Johnny Pigozzi's private and beautiful Villa Dorane. This stunning place and its (in)famous pool at the end of Cap d'Antibes has such a fun history of fabulous parties and is "the perfect setting for us to bring our own Foundation brand of party to it – all raising funds to create an AIDS-free future."

The program for the evening features a cocktail reception, a Provençal dinner, a live auction conducted by Simon de Pury, and as an extra special treat, Chris Martin of Coldplay will perform.

Supporting Partners nclude: American Airlines, The Kraft Group and Lily Safra, and our founding Event Chairs: Jamie Bell and Kate Mara, Len Blavatnik, Gerard Butler, Dale and Leslie Chihuly, Gwendoline Christie and Giles Deacon, Taron Egerton, Jean Paul Gaultier, Tiffany Haddish, Bryce Dallas Howard, Quincy Jones, Robert K. Kraft, Spike and Tonya Lee, Bob and Tamar Manoukian, Richard Madden, Katy Perry, Bruce and Shadi Ritchie, Julia Roberts, Lily Safra, and Sharon Stone.



SPREADING THE WORD


PRINCE HARRY AND DUCHESS MEGHAN will attend the red carpet, royal UK premiere tonight, Sunday, July 14, 2019 of The Lion King at Leciester Square and also meet stars of the film.

Expected to also walk the red carpet will be Beyoncé who plays Nala in the remake.

STING 67, has cancelled a string of European concerts on doctor's orders, citing an unspecified illness. The British singer has been on tour with Shaggy.

LAS VEGAS RESIDENT JAMES HOLZHAUER who won over $2.4M on Jeopardy will return to the show for the Tournament of Champions.

He will face off against Chicago librarian Emma Boettcher - the woman who ended his 32 game wining streak - and 13 others in its annual Tournament of Champions. The field consists of the players who won the most games since the previous winners Tournament of Champions, as well as the most recent Teachers Tournament and College Championship champs. All will be vying for the $250,000 grand prize during the 10-day event that airs November 4-15 in syndication.

SPACE FEST AT THE JFK LIBRARY On Saturday, July 20 the JFK Library in Boston celebrates the 50th Anniversary of the Apollo 11 Moon landing with a full day of activities for all ages. Guest speakers include a former NASA astronaut, and space engineers and scientists. Learn how spacesuits keep astronauts safe in space, build and launch a rocket or explore the Milky Way through virtual reality! Enjoy Moon music and make-and-take space activities. Help us commemorate this milestone event in human achievement in space.

JOB QUALIFICATIONS every wonder what it takes to get hired as a Yeoman Warder, more commonly known as 'Beefeaters', the iconic guardians of the Tower of London. To get this job, you have to be a retired military warrant officer with a minimum of 22 years service, have been awarded the Long Service Good Conduct medal, awarded after 15 years of undetected crime, and be under the age of 50 on appointment.

By the way, women are now part of the elite group.

The dress for either male or female is exactly the same - that includes carrying a sharp sword which could probably take your head off and wearing pantaloons, not trousers.

The uniform itself costs £7,500. If you add the hat, sword and partisan it's upwards of £10,000, paid for by the monarch.

PRINCESS CHARLOTTE AND PRINCE GEORGE have learned to eat right at a young age. Last week they accompanied their mother Duchess Kate to watch their father Prince William play in a charity polo match against their uncle Prince Harry. They packed a picnic lunch and when they got hungry ate snacks of carrot sticks and green pepper strips.

JULY 14 is National Grand Marnier Day. July 15 celebrates National Tapioca Pudding Day and National Gummy Worm Day. July 16 is National Ice Cream Day and National Corn Fritter Day. July 17 is National Peach Ice Cream Day. July 18 is National Caviar Day while July 19 is National Daiquiri Day. July 20 is National Ice Cream Sundae Day, National Lollipop Day and Fortune Cookie Day.





OTHER PEOPLE'S MONEY


KIDS ARE IN THE MONEY according to CableTV.com which researched how much Netflix paid each Stranger Things actor per hour compared to the average American worker. The results will make you wish you were a talented kid.

The average salary in America is $47,060. That number pales in comparison to the highest-paid actors on Stranger Things who are making $350,000 per episode and up to $2.8 million per season.

Stranger Things is a mega hit science fiction horror web television series created, written, and directed by the Duffer Brothers, Matt and Ross, who also serve as executive producers with Shawn Levy and Dan Cohen.

In the first two seasons, that figure was $30,000 an episode — not including a six-figure bonus following the show's breakout success. For season 3, the cast negotiated salary bumps of up to $220,000 per episode. Once they had those figures, we calculated the amount earned per episode, day, hour, and minute.

Even the lowest-paid cast members (i.e. Sadie Sink as Maxine "Max" Mayfield and Dacre Montgomery as Billy Hargrove) make three times more in a single episode than the average American makes annually. Millie Bobby Brown (Eleven) makes $66/minute or roughly $31,000/day — not bad for a 15-year-old. The average American worker will earn 40 cents per minute or roughly $181 dollars per day. That's a 643% difference.

Millie is the only Stranger Things kid to make as much as the adult cast members, but the other kids are certainly doing well for themselves. The actors who play Mike Wheeler (Finn Wolfhard); Dustin Henderson (Gaten Matarazzo); Lucas Sinclair (Caleb McLaughlin); Nancy Wheeler (Natalia Dyer); Jonathan Byers (Charlie Heaton); and Will Byers (Noah Schnapp) each make $250,000 an episode — that's $22,727 for a day on set, $2,820 per hour, and $47 a minute. Let us not forget, Noah Schnapp who plays Will is 14 years old.

The first season stars Winona Ryder, David Harbour, Finn Wolfhard, Millie Bobby Brown, Gaten Matarazzo, Caleb McLaughlin, Natalia Dyer, Charlie Heaton, Cara Buono, and Matthew Modine, with Noah Schnapp and Joe Keery in recurring roles. For the second season, Schnapp and Keery were made series regulars, as were newly cast Sadie Sink, Dacre Montgomery, Sean Astin, and Paul Reiser, with Priah Ferguson appearing in a recurring role. Maya Hawke joined the cast for the third season, while Ferguson was promoted to a series regular.



E-Book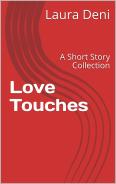 Soft back Book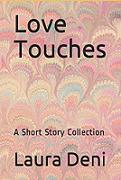 THEATRE COMMUNICATIONS GROUP (TCG) the national organization for theatre, welcomes six new members to its board of directors: May Adrales, associate artistic director, Milwaukee Repertory Theater, Milwaukee, WI; John Fontillas, planner, architect, partner, H3, New York, NY; Angela Gieras, executive director, Kansas City Repertory Theatre, Kansas City, MO; Mara Isaacs, founder and executive/creative producer, Octopus Theatricals, New York, NY; Anthony Rodriguez, producing artistic director and co-founder, Aurora Theatre, Lawrenceville, GA; and Hana S. Sharif, artistic director, Repertory Theatre of St. Louis, St. Louis, MO.

Kathryn M. Lipuma, executive director, Writers Theatre, chairs a returning slate of officers that includes: vice chairs Larissa FastHorse, playwright and choreographer, Santa Monica, CA and Meghan Pressman, managing director, Center Theatre Group, Los Angeles, CA; treasurer Ellen Richard, executive director, Laguna Playhouse, Laguna Beach, CA; and secretary Eileen J. Morris, artistic director, The Ensemble Theatre, Houston, TX. Rebecca Hopkins, managing director of Florida Studio Theatre, returns as the League of Resident Theatres (LORT) liaison.

Theatre Communications Group (TCG) exists to strengthen, nurture, and promote professional theatre in the U.S. and globally. Since its founding in 1961, TCG's constituency has grown to over 700 Member Theatres and affiliate organizations and nearly 10,000 Individual Members. Through its Core Values of Activism, Artistry, Diversity, and Global Citizenship, TCG advances a better world for theatre and a better world because of theatre. TCG offers its members networking and knowledge-building opportunities through research, communications, and events, including the annual TCG National Conference, one of the largest nationwide gatherings of theatre people; awards grants and scholarships, approximately $2 million per year, to theatre companies and individual artists.



HERSHEY FELDER AS IRVING BERLIN with lyrics and music by Irving Berlin, book by Hershey Felder.

Directed by Trevor Hay.

From Czarist Russia to New York's Lower East Side, the immigrant story features some of the composer's most popular songs, including God Bless America; Puttin' on the Ritz; There's No Business Like Show Business, and White Christmas.

July 16–August 3 at the Westport Playhouse in Westport, CT.

MATILDA: THE MUSICAL book by Dennis Kelly. Music and Lyrics by Tim Minchin. Based on the book, Matilda by Roald Dahl.

Directed by Jamie Torcellini.

Choreographed by Colleen Kollar Smith.

Music Director and Conducted by Elan McMahan.

Inspired by the twisted genius of Roald Dahl, the Tony Award-winning Roald Dahl's Matilda The Musical is the captivating masterpiece from the Royal Shakespeare Company that revels in the anarchy of childhood, the power of imagination and the inspiring story of a girl who dreams of a better life. Matilda is a little girl with astonishing wit, intelligence and psychokinetic powers. She's unloved by her cruel parents but impresses her schoolteacher, the highly loveable Miss Honey. Over the course of her first term at school, Matilda and Miss Honey have a profound effect on each other's lives, as Miss Honey begins not only to recognize but also appreciate Matilda's extraordinary personality. Matilda's school life isn't completely smooth sailing, however – the school's mean headmistress, Miss Trunchbull, hates children and just loves thinking up new punishments for those who don't abide by her rules. But Matilda has courage and cleverness in equal amounts, and could be the school pupils' saving grace! Packed with high-energy dance numbers, catchy songs and an unforgettable star turn for a young actress, Matilda is a joyous girl power romp. Children and adults alike will be thrilled and delighted by the story of the special little girl with an extraordinary imagination.

July 17 - August 3, 2019 at the Moonlight Amphitheatre in Vista, CA.

THE SKIN OF OUR TEETH a 1943 Pulitzer Prize winning play written in 1942 by Thornton Wilder>

Directed by Ellen Geer.

Starring Gabrielle Beauvais, Jonathan Blandino, Willow Geer, William Holbrook, Mark Lewis, Melora Marshall, and Earnestine Phillips.

The ensemble includes Dylan Booth, John Brahan, Matthew Domenico, Colin Guthrie, Margaret Kelly, Edison Lobos, Shane McDermott, Matthew Pardue, Dante Ryan, Gina Shansey, Sky Wahl, Isaac Wilkins and Woan Ni Wooi.

The Skin of Our Teeth is a satirical testimonial to the dogged determination of human beings to hang in there against all odds. Wilder masterfully looks ahead to the future of humanity, while at the same time compounding its entire history. A seemingly average American family — Mr. and Mrs. Antrobus (Mark Lewis and Melora Marshall), their son and daughter (William Holbrook and Gabrielle Beauvais) and the maid, Sabina (Willow Geer) — must learn to navigate the Ice Age, Biblical times, the invention of the wheel, ancient Greece, the Great War, even a beauty pageant in Atlantic City. Their experiences represent the range of human potential — for genius, love, envy, betrayal, destruction and, most importantly, survival. As they continue to live and rebuild in the face of adversity, they are proof, as Mr. Antrobus says, that "living is struggle."

"This play is about us, today," notes director Ellen Geer. "The Antrobuses are refugees of the Ice Age (climate change), of Noah's Flood (record-breaking, weather-related calamities and fires), and of war (which never seems to cease). Wilder said of his play, 'It is most potent in times of crisis.' Theatricum is mounting it for the third time — so I guess we are at another time of crisis, and plan to survive and land on our feet, just like the Antrobus family."

Costume design is by Holly Hawk, lighting design is by Zach Moore, sound design is by Grant Escandón, the prop masters are Danté Carr and Sydney Russell, and creature creation is by Puppet Time. Kim Cameron is the production stage manager.

Opened on the beautiful outdoor stage at Will Geer's Theatricum Botanicum in Topanga CA on Saturday, July 13, where performances continue through September 29, 2019.

.

E-Book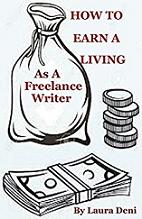 Soft back Book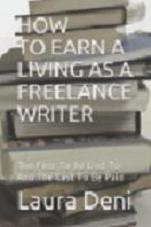 This is not your typical, totally boring textbook.

In the pages of How To Earn A Living As A Freelance Writer (the first to be lied to and the last to be paid) you'll find sex, celebrities, violence, threats, unethical editors, scummy managers and lawyers, treacherous press agents, sex discrimination; as well as a how-to for earning money by writing down words.





WHO'S WHERE




WEIRD AL YANKOVIC on his String Attached - The 2019 Tour stops Tuesday, July 16 in - Vienna, VA at Wolf Trap. Thursday's stop is in Gilford, VA at Bank of New Hampshire Pavilion. Friday's gig is in - Mashantucket, CT at Foxwoods Resort Casino. Saturday finds the performance in New York, NY at Forest Hills Stadium. Next Sunday, July 21 the show is in Boston, MA at Blue Hills Bank Pavilion.

JON BON JOVI hits the stage July 17 at the Ernst-Happel-Stadion in Vienna, Austria. On July 19 they perform at the Worthersee Stadion in Klagenfurt, Austria. July 21 finds them at the Piata Constitutei in Bucharest, Romania.

HUGH JACKMAN backed by an orchestra and dancers in a production which showcasing material from his roles on both screen and stage brings his tour Tuesday, July 16, to the Valley View Casino Center in San Diego, California. On Wednesday the tour stops in San Jose, CA at the SAP Center. He closes out his first world tour by opening a two nighter at the Hollywood Bowl in Los Angeles on Friday, July 19, 2019.

HAPPY TOGETHER TOUR 2019 the 10th anniversary tour starring Starring The Turtles, Chuck Negron, formerly of Three Dog Night, Gary Puckett & The Union Gap, The Buckinghams, The Classics IV and The Cowsills on stage Sunday, July 21 in Costa Mesa, CA at the Pacific Amphitheatre.

QUEEN and Adam Lambert perform July 16 in Phoenix, Ariz. at Talking Stick Resort Arena. On July 19 the tour stops in Los Angeles for a show at The Forum.


FINAL OVATION


MARTIN CHARNIN Tony award winning lyricist for Annie died in a White Plains, New York hospital on Saturday, July 6, 2019 after suffering a minor heart attack on July 3. He was 84.

In addition to a Tony, he won three Emmys for outstanding variety program for Annie, the Women in the Life of a Man, which starred Anne Bancroft and Mel Brooks; and two (for outstanding directorial achievement and variety program) for S'Wonderful, S'Marvelous, S'Gershwin, which starred Fred Astaire, Jack Lemmon and Ethel Merman. He also won a Grammy.

Charnin got his start on stage as Jets gang member Big Deal in the original 1957 production of West Side Story.

He also went on to appear alongside Dick Van Dyke in the 1959 revue The Girls Against The Boys. Soon after, he began writing lyrics as part of the cabaret circuit, working with artists including impresario Julius Monk and composer Mary Rodgers. He had more than 40 productions to his credit.

He made his Broadway directing debut in 1973, conceiving and directing the revue Nash at Nine, based on the works of Ogden Nash and starring E.G. Marshall. He next directed the revue Music! Music!, which had a libretto by Alan Jay Lerne.

Those included: Vernon Duke's musical Zenda, the Off-Broadway Ballad For A Firing Squad and the 1970 musical Two By Two, for which he wrote the lyrics alongside Richard Rodgers and Peter Stone.

In 1977, Annie opened on Broadway after Charnin optioned the Depression-era comic Little Orphan Annie from the Tribune Company. Charnin directed the original production and wrote the lyrics for the musical, which had music by Charles Strouse and book by Thomas Meehan. It played for 2,377 performances on Broadway in its original run and has become a fixture of the American musical theater canon, inspiring tours and revivals that never went out of style.

After Annie, Charnin wrote the lyrics for I Remember Mama, and he directed, wrote lyrics and co-wrote the book for The First, a 1981 musical about Jackie Robinson.

I had the pleasure of interviewing him several times. The last show he directed, which I reviewed, was a 2016 off Broadway production of The Secret Sea starring his wife Shelly Bucsh. It was a powerful drama about a couple learning that their unborn baby has serious defects and their right to choose as parents of the couple try to pressure with their opposing beliefs.

Neil Portnow President/CEO of the Recording Academy issued the following statement: "Grammy winner Martin Charnin was a proficient lyricist, writer, and theater director known for conceiving Annie - the Broadway musical that captivated audiences in the 1970s. That breakthrough show earned him a Grammy Award for Best Cast Show Album in 1977. Martin launched his extensive and successful career as a performer, making his Broadway debut as a Jet in West Side Story. He went on to collaborate on an impressive roster of productions as a lyricist, writer, and director on Broadway and in TV. His long-lasting impact on the theater industry won't be forgotten, and his engaging productions will be cherished for generations to come."

Charin married Lynn Ross (a West Side Story dancer), March 2, 1958 (divorced, 1961); married Genii Prior (a West Side Story dancer), January8, 1962 (divorced); married Jade Hobson (a fashion director for Vogue, Mirabella, and New York Magazine), December, 1984 which ended in divorce.

Aside from his wife fourth wife Shelly, whom he married in 2006, he is survived by his two children, Randy Charnin from his first marriage and Sasha Charnin Morrison from his second marriage and three grandchildren, Maxwell Charnin and Gus and Oliver Morrison.

JACK RENNER a classically trained musician and recording engineer, best known as chairman, CEO and chief recording engineer of the Telarc International Corporation died June 19. 2019 following an exteded battle with cancer. He was 75.

Renner received a Bachelor of Science degree and completed graduate work at The Ohio State University in Columbus, Ohio. Renner made his first recording on February 20, 1962. He pioneered the development of the digital recording process for jazz, classical and symphonic music. In 1978, he made the first symphonic digital recording and the first orchestral digital recording in the United States.

Renner held an Honorary Doctor of Musical Arts degree from the Cleveland Institute of Music.

Neil Portnow President/CEO of the Recording Academy issued the following statement: "Jack Renner was a classically trained musician and recording engineer known as a pioneer in the field of recording. As co-founder of the highly respected independent record label Telrac, Jack was instrumental in building the label's reputable image by producing high-quality recordings for classical ensembles and jazz and blues artists. Jack earned 25 Grammy nominations and 11 Grammys as a sound engineer—his most recent win in the Best Classical Crossover Album category for Turtle Island String Quartet's 4 + Four at the 48th Grammy Awards. Jack will be remembered for being at the forefront of change and embracing new methods in our industry. He will be dearly missed, but his impact on the field of recording is everlasting."

JOÃO GILBERTO a Brazilian singer, songwriter, and guitarist, who was a pioneer of the musical genre of bossa nova in the late 1950s died an impoverished recluse on July 6, 2019. He was 88.

Around the world he was often called "father of bossa nova"; in his native Brazil. He developed the terse, syncopated rhythm, complex chords and a gentle, almost spoken, singing style that were the marks of bossa nova.

Neil Portnow President/CEO of the Recording Academy and Gabriel Abaroa Jr. President/CEO of The Latin Recording Academy issued the following statement: "Two-time Grammy Award winner João Gilberto was a multi-talented singer, songwriter, and guitarist. An architect of bossa nova music in his native Brazil, João's innovative style and master musicianship helped turn the genre into a worldwide phenomenon. Maintaining an impressive career spanning several decades, he earned six Grammy nominations between 1964-2000, and, along with his musical partner Stan Getz, he took home the coveted Album Of The Year award for 1964's breakthrough album Getz/Gilberto. That milestone recording and his classic Chega De Saudade have been inducted into the Grammy Hall Of Fame. João will be missed, but his legacy will live on forever. Our sincerest condolences go out to his family, friends, and creative collaborators during this difficult time."


















Next Column: July 21, 2019
Copyright: July 14, 2019 All Rights Reserved. Reviews, Interviews, Commentary, Photographs or Graphics from any Broadway To Vegas (TM) columns may not be published, broadcast, rewritten, utilized as leads, or used in any manner without permission, compensation and/or credit.
Link to Main Page
---
Laura Deni



For the snail mail address, please E-mail your request.
CLICK HERE FOR COMMENT SECTION