! >
Broadway To Vegas
  SHOW REVIEWS     CELEBRITY INTERVIEWS     GOSSIP     NEWS 
| | |
| --- | --- |
| | |
IT'S ALL IN HOW YOU USE YOUR TONGUE - - TONY BENNETT'S FIRE - - BURT REYNOLDS TELLS TALES - - JACK KLUGMAN AND GIRLFRIEND TO CO-STAR - - HARLEM SONG OPENS - - FIRST SURVIVORFEST - - NATIONAL BLACK ARTS FESTIVAL - - KATHLEEN TURNER KEEPS TOWEL - - DONATE . . . Scroll Down


Copyright: July 14, 2002
By: Laura Deni

CLICK HERE FOR COMMENT SECTION
SECRET TO SUCCESS; HOW YOU USE YOUR TONGUE
Survivor Gina Crews knows how to spit it out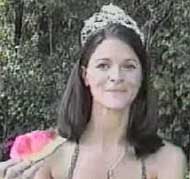 The secret to success is in the proper positioning of the tongue, precise angle of the blow, and the accurate timing of maximum forward motion of the head at the release. If these three conditions all come together successfully on the same blow, the climax produces a winner.

Gina Crews of Survivor fame is a pro.

We're talking about watermelon seed spitting.

The gal who received a Bachelor of Science degree in Wildlife Ecology and Conservation with minors in Zoology and Secondary Education from the University of Florida, was crowned the Florida Watermelon Queen in 1996 and, in 1997, the National Watermelon Queen. In 1998, Crews won the annual seed-spitting contest with a spitting distance of 37 feet 11 inches.

Gina is good but not good enough to beat the all time National Record Large Seed spitter. That distinction goes to Bob Dietz of Chicago who spit that seed 66 feet 3 inches.



Comedian Gallagher made the watermelon a stage prop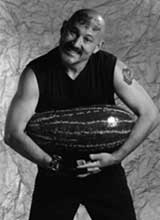 Comedian Gallagher made the watermelon an intricate part of his act. He's spent decades flaying watermelon seeds into the audience.

"It's really a satire on the stupidity of television commercials. It isn't a boffo, animal house, fraternity food fight routine. It's a satire that says, Why slice it, dice it and julienne it if you're going to chew it?'" he questions.

"And, isn't smashing a watermelon a relief from frustration? It vents a lot of frustration that Americans have. And don't I get to do what they'd like to do, which is make a mess?"

People have been making a mess with watermelons for eons.

A watermelon was once thrown at Roman Governor Demosthenes during a political debate. Placing the watermelon upon his head, he thanked the thrower for providing him with a helmet to wear as he fought Philip of Macedonia. Or, Ozzie Osbourne who threw the fruit at his neighbor's house.

Watermelon is thought to have originated in the Kalahari Desert of Africa. The first recorded watermelon harvest occurred nearly 5,000 years ago in Egypt and is depicted in Egyptian hieroglyphics on the walls of their ancient buildings. Watermelons were often placed in the burial tombs of kings to nourish them in the afterlife.

From there, watermelons spread throughout countries along the Mediterranean Sea by way of merchant ships. By the 10th century, watermelon found its way to China, which is now the world's number one producer of watermelons. The 13th century found watermelon spread through the rest of Europe via the Moors.

In 1615 the word "watermelon" first appeared in the English dictionary, according to John Mariani in his book, The Dictionary of American Food & Drink.

Early explorers used watermelons as canteens. You can use yours as a flower pot.

Just cut out a hole in the melon large enough to fit a small plastic cup to hold the flowers and the water.

In China and Japan watermelon is a popular gift to bring a host.

Watermelon conventions abound during the summer and this month there is a festival going on somewhere all month long.

The 60th Annual Hampton County Watermelon Festival just concluded. Hampton County is proud to have given birth to the first festival in July, 1939. The festival has continued to grow and has become South Carolina's oldest continuing festival.

Hope, Arkansas boasts of three things: Birthplace of Former President Bill Clinton, birthplace of Governor Mike Huckabee and Home of the World's Largest Watermelons!

The 26th Annual Hope Watermelon Festival is set for August 8th through the 11th at Hope's Fair Park. The festival is expected to draw 50,000 people over the four-day period.

The festival will feature many of the time-honored events which have become so popular including seed-spitting, watermelon eating and other melon-related events - including the eagerly anticipated Watermelon Olympics.

Hemsted Texas, located 50 miles west of Houston, is famous for its Watermelon Festival - which takes place the third Saturday in July. The parade is followed by watermelon seed spitting contest, watermelon eating contest, and a watermelon auction.

Terral, Oklahoma has their watermelon festival slated for Saturday July 20. In addition to all of the time honored watermelon events their festival also includes mule jumping.



Broadway To Vegas is supported through advertising and donations. Priority consideration is given to interview suggestions, news, press releases, etc from paid supporters. However, no paid supporters control, alter, edit, or in any way manipulate the content of this site. Your donation is appreciated. For that you will need to provide a name and mailing address. All information is kept confidential. We accept PAYPAL. Thank you for your interest.


FIRE EVACUATES TONY BENNETT'S SHOW
Tony Bennett has a career that is red hot, but he didn't think it could start a fire. Last Thursday that happened. It was at the Royal Albert Hall in London. There was a capacity crowd. The 75-year-old entertainer was halfway through his signature tune, I Left My Heart In San Francisco, when smoke began to fill the showroom.

An official walked out on stage and announced there was a fire and to evacuate. Bennett calmed the audience by saying "I knew I was hot, but not that hot!"

The fire department later determined that the smoke had come from a burnt-out motor. The show proceeded on schedule the next night.

Bennett returns to the American leg of his tour on August 5 in Livermore, California at Wente Concerts at the Vineyard.


BURT REYNOLDS THE LAUGHS, THE LOVES, THE LIES, THE LEGENDS (NOT NECESSARILY IN THAT ORDER)
Burt Reynolds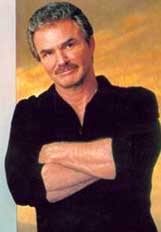 Burt Reynolds has taken is one man show on the road. Tonight he wraps up his four night Reynolds Rap at the Orleans Hotel in Las Vegas. He'd like to come back and called this engagement his entrance into the Wayne Newton Factor - "can I hold the attention of a Vegas audience?"

Reynolds is a personable performer, who is an excellent storyteller. It's staged as though you are in his home. He spends the evening discussing a variety of personal topics - spinning yarns about the people - famous and not so- who have wandered through his life. He's captivating, and charismatic.

He affectionately refers to the late Dinah Shore as "the best thing that ever happened in my life."

The Reynolds movie Smokey and the Bandit caused a "700 percent increase in the sales of the Trans-Am car, resulting in my getting a call from the president of General Motors saying he was going to give me a new Trans Am every year for life. So, the first year the car arrived and I gave it to Jerry Reed. The next year I gave it to my nephew and then a niece. Then the next year the car didn't arrive. I waited and it didn't come. I was a little embarrassed, but I called the company and explained that I had been promised a new TransAm every year for life. They explained that didn't mean my life but the life of the company president and he had died."

Reynolds delights in divulging that Paul Newman gets a kick out of making smart mouth teenagers eat his dust. Newman drives a Volkswagen with a Porsche engine. When hot shot kids pull up along side as ask the "old man" if he'd like to race. Newman says sure and - takes off.


NATIONAL BLACK ARTS STAR POWERED FESTIVAL
Maya Angelou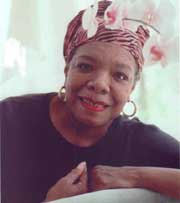 The National Black Arts Festival takes place in Atlanta July 19-27. Highlight of the festival is the Living Legends Gala on July 18, which celebrates the lives of African American pioneers who have enhanced the artistic community and expanded the definition of American culture.

The star-studded evening of music, song and dance kicks off the Festival with very special tributes to Maya Angelou, Harry Belafonte and Cicely Tyson. These artistic masters have taken their talent beyond words, music and performance to compel, empower and promote civic and social justice.

"The National Black Arts Festival actually allows not only painters and sculptors, but filmmakers, screenwriters, playwrights and dancers to come together. That is culture. Being able to hear...some jazz, some gospel...see a painting of Jacob Lawrence...it puts starch in your backbone," said Maya Angelou,



Jennifer Holiday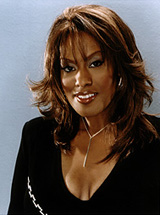 The week long event include a July 19-27 mounting of Dreamgirls with Jennifer Holliday reprising her Tony Award winning role in Michael Bennett's Broadway blockbuster musical. Joining Holliday in the production are Ramona Keller, Alisa Gyse, Norm Lewis, Eugene Fleming, Joe Wilson Jr., and Ginai Curti. The chorus comprises Sondra Bonitto, Conisha Wade, Tracee Beazer, Nikki Renee Daniels, Stacey Harris, Manoly Farrell, Marvin Thornton, Ivory McKay, Andravy, Gary Kilmer, Paul Castree and Richard E. Waits.



Eriq LaSalle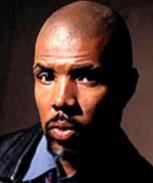 Eriq LaSalle will be on hand for the Atlanta Premiere of Crazy As Hell. Written, produced, directed and starring La Salle, the feature film is a psychological thriller centered on a renowned therapist (Michael Beach) who agrees to have a documentary filmed around his practice. As the film crew settles in the asylum and begin filming, a new patient (Eriq La Salle) enters the program and claiming to be the devil. The documentary and the psychotherapist's life will never be the same.

The week of outstanding events includes African Rhythms: Featuring Hugh Masekela and Randy Weston in an evening under the stars with two of the preeminent ambassadors of African rhythms performing on July 27 in Jubilation Square at the Atlanta University Center/Clark Atlanta University Quad.


SWEET CHARITY


THE EUGENE O'NEILL CELEBRATION gets a boost Monday, July 15, when Kate Burton plays the role of Eugene O'Neill's tough yet compassionate Josie Hogan in a reading of the third act from A Moon for the Misbegotten. This one-of-a-kind event includes a reception with the cast at the Monte Cristo Cottage and benefits the annual Eugene O'Neill Celebration, an annual event including workshops, performances, and discussions as well as the presentation of the Monte Cristo Award.

The Eugene O'Neill Theater Center was founded in 1964 and based in Waterford, CT. Programs at the Center include the Puppetry Conference, Playwrights Conference, Critics Institute, Music Theater Conference and the National Theater Institute. The Monte Cristo Cottage, O'Neill's childhood home, is also owned and operated by the group.

O'Neill Theater Center in Waterford, Connecticut July 15.

SURVIVORS TV ALUM JOIN FORCES

Diane Ogden responsible for bringing together all of the Survivor groups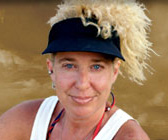 to raise money for charity this week-end. In a first ever event members of all four seasons united in SurvivorFest. Jerri Manthey, the "evil vixen" from Survivor: The Australian Outback, and 33 other former Survivors have been at various locations in and around Lincoln, Nebraska to raise money for Camp Kindle. The event concluded last night with SurvivorFest, a special fund raiser for the charity at Pershing Center.

Camp Kindle, formed in August 1998, is a nonprofit organization that benefits Midwest children who are directly or indirectly affected by the AIDS virus.

The fund raiser resulted from a meeting between Eva Payne, Camp Kindle president and Survivor: Africa contestant Diane Ogden, a 43-year-old Lincoln mail carrier. The twice divorced mother, who is extremely active in her son's Scout group, was born in Worcester, Massachusetts, and raised in Lincoln.

This is believed to be the first event outside of reunion shows to feature Survivors from all four editions. All were be on hand for SurvivorFest, an event which included entertainment. a live auction of Survivor memorabilia and a dance. Michael Skupin of Survivor: The Australian Outback - the one who fell in the fire - also spoke today at Horizons Community Church.

SurvivorFest participants included:

Survivor Rudy Boesch, Sonja Christopher, Gervase Peterson, Jenna Lewis, Gretchen Cordy, Ramona Gray, and Las Vegan Kelly Wiglesworth.

Survivor: The Australian Outback Jeff Varner, Kimmi Kappenberg, Michael Skupin, Mitchell Olson, Kel Gleason, Amber Brkich, Jerri Manthey.

Survivor: Africa Carl Bilancione, Lindsey Richter, Kelly Goldsmith, Brandon Quinton, Lex van den Berghe, Teresa Cooper, Frank Garrison, Diane Ogden, Clarence Black, Kimberly Powers, and Tom Buchanan.

Survivor: Marquesas John Carroll, Robert "The General" DeCanio, Rob Mariano, Hunter Ellis, Sarah Jones, Peter Harkey, Tammy Leitner and Gina Crews.



THE ITALIAN GIRL IN ALGIERS AND EUGENE ONEGIN the first in a rotating series of five productions running through August 24 opens the 46th season of the Santa Fe Opera Company which climbed from a once-obscure operatic outpost, to establishing itself among this country's elite companies.

First performed in Venice in 1813, The Italian Girl in Algiers has music by Gioachino Rossini with a text by Angelo Anelli.

This hilarious farce, appearing on The Santa Fe Opera stage for the first time, pits a spunky Italian signorina against a dim-witted dictator. Isabella journeys to Algiers to rescue her fiance from the clutches of Mustafa, but it's "lust at first sight" when Mustafa sets eyes on a real Italian girl. The music is quintessential Rossini, clever, beguiling and beautiful. The fast-rising American mezzo-soprano Stephanie Blythe makes her Santa Fe debut as Isabella.

The production also features William Burden, bass Mark S. Doss, baritone Timothy Nolen, Madeline Bende, and Cristopher Feigum. Yves Abel is the Conductor. Edward Hastings serves as Director. Robert Innes Hopkins is the Scenic Designer and David C. Woolard is the Costume Designer. Duane Schuler is the Lighting Designer

Sung in Italian with English and Spanish opera titles performances are August 3, 8, 13, 17, 20, 23

Eugene Onegin has Music by Peter Ilyich Tchaikovsky with a text by Tchaikovsky and K. S. Shilovsky, based on Pushkin's poem. First performed in Moscow in 1879 this production is sung in Russian with English and Spanish opera titles.

One of opera's most poignant stories of love unfulfilled, Eugene Onegin receives a brand new production with an all-star cast. Tchaikovsky's brilliant music captures the epic sweep and grandeur of the era. Three outstanding artists sing leading roles for the first time - baritone Rodney Gilfry in the title role, Patricia Racette as Tatyana, and tenor Kurt Streit as Lensky.

The production also features mezzo Beth Clayton, Judith Christin, Kathleen Clawson, Valerian Ruminsk, Eric Halfvarson, Alan Gilbert is the conductor with Jonathan Miller serving as director. Isabella Bywater is the Scenic and Costume Designer. Duane Schuler Lighting Design. Pearl Potts Choreographer

Performances are July 19, 30; August 5, 15, 22

THE GRADUATE starring Kathleen Turner as Mrs. Robinson stays put. Turner has extended her contract remaining with the production through Nov. 17. The Plymouth Theatre, NYC.

CABARET has a cast change. Jane Leeves finishes her role as Sally Bowles in the Tony-winning revival today, July 14. Heather Laws will assume the part on July 15. Also starring are John Stamos as the Emcee, Polly Bergen stars as Fraulein Schneider and Hal Linden plays the German Jew Herr Schultz. Studio 54 NYC.

SARAH PLAIN AND TALL the musical, will have a July 11-Augist 14 world premiere at the Lucille Lortel Theatre, NYC. Free tickets are available to family audiences. This is the 14th season of free summer theatre in New York from Theatreworks/USA, which is now in its 41st year. Official opening of the show is July 17.

The 19th-century-set show is based on the award-winning novel by Patricia MacLachlan, adapted by playwright Julia Jordan, composer Laurence O'Keefe and lyricist Nell Benjamin. Joe Calarco directs.

The story tells of the challenges faced by a young woman who moves away from home to face life on the American prairie in the late 1800s. The story explores themes of love, loss and ultimately the importance of family."

The cast includes Trisha Jeffrey as Anna, John Lloyd Young as Caleb, Debra Wiseman and Estelle/Maggie, Herndon Lackey as Jacob, Kenneth Boys as Matthew/William and Becca Ayers as Sarah. Michael Greenwood is one of three understudies. Designers for Sarah, Plain and Tall are Michael Fagin (sets), Anne Kennedy (costumes) and Chris Lee (lighting).

MASTER HAROLD ...AND THE BOYS by Athol Fugard. In the heat of the summer, we cross the globe to share the lessons of a young boy dealing with racism and tolerance in apartheid-dominated South Africa. This soul-wrenching drama confronts our capacity to hate, and the enduring need for self-respect and compassion Walter Dallas directs Leon Addison Brown, Ray Anthony Thomas and Joshua Park. July 17-August 3. Westport Country Playhouse

THE VALUE OF NAMES

Jack Klugman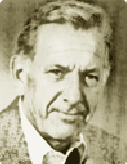 by Jeffrey Sweet. Directed by New Jersey's James Glossman, the 90-minute one-act stars Jack Klugman and Louis Zorich.

In The Value of Names, Klugman plays Benny Silverman, a celebrated comic who revived his career through television after being blacklisted in the 1950s. He finds his actress daughter played by Sarah Yorra is being directed by the very man Leo Greshen (Louis Zorich), who testified against him before the House Committee on UnAmerican Activities. By the daughter's request, the two meet.

Both Klugman and Zorich are telling people in Nebraska that this play has great meaning for them. The subject matter is one that hits close to home to Klugman and the 78-year-old Zorich. Both men knew people John Garfield, Clifford Odets, Zero Mostel whose lives were seriously damaged by the Hollywood Blacklist.



Louis Zorich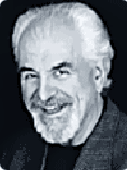 "It was a shocking, terrible time in America," Klugman said. "People squealing on each other ... people like Zero Mostel not able to work, a terrible time. It became a part of you," he said. "It was happening for so long, you accepted it. You didn't mind having your civil liberties violated because you were fighting Communism."

The play was the winner of the Heideman and Society of Midland Authors Awards and played at the Actors Theatre of Louisville.

Through July 20 Nebraska Repertory Theatre's Howell Theatre, Lincoln.

After this production. Klugman will take three weeks off and then head to Kansas City, Mo., to do Jerry Mayer's comedy Aspirin & Elephants Sept. 5-Nov. 3 with girlfriend Peggy Crosby.

I'M NOT RAPPAPORT A revival of the comedy by Herb Gardner directed by Dan Sullivan stars Ben Vereen and Judd Hirsch. The show began previews on July 12 for a July 24th opening. Booth Theatre, NYC.

HAIRSPRAY Musical adaptation of the John Waters movie with book by Thomas Meehan and Mark O'Donnell, music by Marc Shaiman and lyrics by Shaiman and Scott Wittman. Starring Marissa Jaret Winokur and Harvey Fierstein directed by Jack O'Brien. At the Neil Simon Theatre, NYC. Previews begin July 18 with the official opening on August 15.

THE HOUSE OF BERNARDA ALBA is Chay Yew's adaptation of Federico Garcia Lorca's dark drama. The play stars Chita Riviera as the title character. The production also features Sandra Oh, Christine Avila, Marissa Chibas, Tsai Chin, Aixa Clemente, Eileen Galindo, Karen Huie, Carla Jimenez, Lydia Look, Lina Patel, Lisa Renee Pitts, Jeanne Sakata, Camille Saviola, Shaheen Vaas and Rita Wolf. Lisa Peterson directs. The Mark Taper Forum, Los Angeles July 14-September 1.

THE LARAMIE PROJECT the Actors Bridge Ensemble's production of the docu-drama by Moises Kaufman and the Tectonic Theatre Project is about the 1998 murder of gay college student Matthew Shepard in Wyoming.

The production is directed by Bill Feehely with a cast that includes Feehely, Rachel Agee, Don Griffiths, Vali Forrister, Henry Haggard, Jeff Lewis, Amy Chomsky, Tara Lacey, Matt Gerbig and Colleen Egan.

July 19-21 and 25-28 at Darkhorse Theatre, Nashville, Tennessee.

QUEENS THEATRE IN THE PARK announces its 6th annual AT&T Latino Cultural Festival.For the first time, the Festival has commissioned the creation, development and presentation of a bi-national collaborative dance project with artists from Mexico and the United States. The project resulted in the creation of the dance piece, La Presa (that which is hunted), which was choreographed in Mexico by Stephen Petronio to the music of composer Carlo Nicolau. It will make its World Premiere during this year's Festival as part of A-quo Danza Contempor nea's repertoire.

There will be 28 events from Wednesday, July 24 through Sunday, August 11. Highlights of this year's festival include singer Alberto Cortez, the Argentinean rock star Spinetta, Ballet Folclorico de Chile, the US theatre premiere of La Mujer Invisible, and the world famous puppetry genius of Teatro Hugo & Ines as well as numerous artists and ensembles from Latin America, Spain and the United States in an intensive multi-week format offering audiences an opportunity to immerse themselves in the rich diversity of Latino culture. As in past years, admission is free to panel discussions, workshops, selected children & family programs and an art installation, which will be displayed in the lobby of the theatre.

The Festival will take place at Queens Theatre in the Park's 464-seat indoor space, the Claire Shulman Playhouse, and its 99-seat Studio Theatre in Flushing Meadows Corona Park.

HARLEM SONG a new theatrical revue conceive, written and directed by the producer of the Joseph Papp Public Theater, two time Tony winner George C. Wolfe. This is the first theatrical show to settle in for a an open ended run at Harlem's legendary Apollo Theatre, which has been known since the 30's for its variety shows, amateur nights and its history. It has just undergone a $6 million renovation, including the marquee and facade, and is hoped to be part of a major new cultural center.

Harlem Song is described as a 90 minute historical musical revue, celebrating the vibrant and energetic history - 1920s to the present - of this famous neighborhood using song, dance, dialogue, and multimedia.

Jazz standards, rap and R&B hits will bring the past and present to life on stage, covering the Jazz Age, the Harlem Renaissance and today's spirit of rebirth and redevelopment in the area.

Leading the cast of the show are Tony nominee B.J. Crosby and solo performer Queen Esther. Joining them on stage are Rosa Arredono, Renee Monique Brown, Gabriel Croom, Rosa Curry, Randy Andre Davis, Delandis McClam, Sinclair Mitchell, Zoie Morris, Dana Shavonne Rainey, Stacey Sargeant, David St. Louis, Keith Lamelle Thomas and Charles E. Wallace.

Produced by The John Schreiber Group, George C. Wolfe, Frank Wildhorn, David Goodman, Margo Lion, Daryl Roth, Herb Alpert and Whoopi Goldberg. The members of the creative team have worked with Wolfe previously on Noise/Funk or Jelly's Last Jam. They include Daryl Waters and Zane Mark as musical directors and co-composers, Ken Roberson as choreographer, Riccardo Hernandez designing sets, Paul Tazewell on costumes, Jules Fisher and Peggy Eisenhauer on lighting, and Batwin & Robin Productions providing multimedia.

Performances of Harlem Song began last week. The official opening is August 4. $1 from every ticket will be contributed to the Harlem Strategic Cultural Collaborative which oversees several area arts organizations, including the Boys Choir of Harlem and the Dance Theater of Harlem.

The Apollo Theater, Harlem NYC.


WHO'S WHERE


BRUCE SPRINGSTEEN AND THE E STREET BAND kick off a 46 cities tour. The tour coincides with the release of 'The Rising, Springsteen's first all-new studio recording with the E Street Band since 1984 - set for release by Columbia Records on July 30. The album is produced by Brendan O'Brien and features 14 new songs and the E Street Band version of My City of Ruins.

The Rising was recorded this year at Southern Tracks Recording in Atlanta, GA with the E Street Band, whose members are: Roy Bittan keyboards; Clarence Clemons saxophone, percussion; Danny Federici keyboards; Nils Lofgren guitars; Patti Scialfa vocals, guitar; Garry Tallent bass; Steven Van Zandt guitars; and Max Weinberg drums.

The first six stops are: August 7 in East Rutherford, NJ at the Continental Airlines Arena; August 10 in Washington, D.C. at the MCI Arena; August 12 in New York, NY at Madison Square Garden; August 14 in Cleveland, Ohio at the Gund Arena; August 15 in Auburn Hills, MI at The Palace; August 18 in Las Vegas, at the Thomas And Mack Center.

KAREN MASON has returned to Mamma Mia! after a well deserved Hawaiian vacation. No hula lessons. Mason's idea of a good time is to relax and drink iced coffee."I love iced coffee - with one Sweet and Low and a little milk. Love, Love, Love. I look forward to summer just for this."

EILEEN FULTON of As The World Turn Fame sings July 19 and 20 at Odette's in New Hope, PA.

JULIUS LaROSA tonight, July 14, in Hershey, PA at the Hershey Park Amphitheater. He can be enjoyed July 17 - 21 in Milwaukee at the Italian Festa.

DAVID CASSIDY in the spotlight July 20 at the Westbury Music Fair in Westbury, New York.

PETER PAUL AND MARY entertain July 20 at Hunter Park in Manchester, Vermont.

KENNY CHESNEY performing July 19 in Eau Claire, Wisconsin at Country Jam USA

JOHN PIZZARELLI making those fingers fly July 20 in Ottawa, Ontario at the Jazz Festival.

ALAN JACKSON performs July 19 in Portland, Oregon at the Columbia Meadows. On Saturday, July 20 the show is in Memitt, BC at the Mountain Music Festival.

NATALIE COLE sings Friday in Reno, Nevada at the Reno Hilton. On Saturday she is on stage in Concord, California at the Chronicle Pavilion.

CHICAGO has a busy week. Tonight the group is in Boston for a show at the FleeetBoston Pavilion. On Tuesday the show is in Masgantucjet, Conn. at Foxwoods Casino. On Wednesday the performance takes place in Veron, New York at Turning Stone Casino. Friday finds them in Pittsburgh, Penn at the Amphitheatre at Station Square. They close out the week, Saturday, in Rosemont, Ill at the Rosemont Theatre.

EMMY LOU HARRIS center stage tonight in Raleigh, North Carolina at the Entertainment and Sports Arena. On Tuesday she can be enjoyed in Sevierville, Tenn. at the Tennessee Smokies Stadium. Wednesday finds her in Atlanta, Georgia at the Chastain Park Amphitheatre. On Friday she's at the microphone in Austin, Texas at the Frank Erwin Center. She ends the week, Saturday, in Dallas, Texas at the Smirnoff Music Center.

AL GREEN entertaining Friday in Baltimore, Maryland at the Gilliam Concert Hall. On Saturday the show is in Rochester, New York at the Genessee Valley Park.

CHRISTOPHER CROSS performing on Friday in Dubque, Iowa at the Dubuque Diamond Jo Casino. Then he'll hop a plane to make a Saturday show in Saratoga, California at the Villa Montalvo Center for the Arts.

JEWEL performs tonight in Chicago at the Chicago Theatre. On Wednesday the singer is on stage in Morrison, Colorado at the Red Rocks Amphitheatre. Friday finds the show in Grand Prairie, Texas at the Next Stage at Grand Prairie. She ends the wee Saturday in Houston, Texas at the Verizon Wireless Theater.

DICKEY BETTS AND GREAT SOUTHERN have a full week. Tonight the show takes places in Clinton, New Jersey at the Black Potato Fest. On Tuesday the performance is in Amagansett, New York at the Stephen Talkhouse. On Wednesday it's center stage in Hampton Beach, New Hampshire at the Hampton Beach Casino Ballroom. Thursday finds the gang in Dewey Beach, DE at the Bottle and Cork. Friday the place in The Silo in Reading, Penn. On Saturday they do it again in Snowshoe, West Virginia at Snowshoe Mountain.

NANCY SINATRA begins a two nighter on Tuesday at Humphrey's in San Diego, CA.

MELISSA ETHERIDGE AND ROSEY tonight at the Performing Arts Center in Saratoga Springs, New York.

RICHARD SKIPPER AS CAROL CHANNING July 15th & 16th Saddleback College in Mission Viejo, California. Scheduled shows sold out, so an additional show was added. On July 21st & 22nd the performance takes place at The Plush Room in San Francisco.

CHRIS ISAAK in the spotlight tonight in Columbia, MD at Merriweather Post. On Wednesday the show is in Sterling Heights, MI at Freedom Hill Park Amphitheatre.

PAT BENETAR had a heavy week. Tonight the performance is in Alpine, California at the Viejas Concerts in the Park. On Wednesday the spotlight shines in Merced, California at the Merced County Fair. On Thursday she's in Central Point, Oregon at the Jackson County Fair. Friday the show moves to Portland, Oregon at the Roseland Theater and on Saturday the gig is in Tacoma, Washington at the Emerald Queen Casino.

MEAT LOAF performs tomorrow in Rapid City, South Dakota at the Rushmore Plaza. On Wednesday he can be found in Merrillville, Indiana at the Star Plaza Theatre. Thursday he's on stage in Sarnia, ON at the Sports and Entertainment Centre and on Saturday the place is Iron Mountain, MI at the Pine Mountain Music Jam.

GEORGE JONES singing his heart out Thursday in Monticello, Iowa at the Jones County Fair. On Friday he's suppose to be in Saint Charles, Illinois at the Kane County Fair and on Saturday the bus stops in Twin Lakes, Wisconsin at Country Thunder USA.

TOM JONES swivels his hips on the Resorts International stage in Atlantic City for four nights beginning Thursday.

MARC ANTHONY entertaining Monday in Montreal at the Molson Centre. Tuesday finds him in Toronto at the Air Canada Centre. On Thursday he's back in this country in Clarkston, MI at the DTE Energy Music Theatre and on Saturday he performs in Chicago, Illinois at the United Center.

THE BELLAMY BROTHERS July 19 - 20 at John Ascuaga's Nugget in Sparks, Nevada.

BILLY RAY CYRUS at the microphone tonight in Ft. Loramie, Ohio at Hickory Hill Lakes. On Thursday he's centerstage in Myrtle Beach, South Carolina at the Alabama Theatre. Friday the show is in Prestonburg, KY at the Arts Center. He closes out the week, Saturday, in Lawrenceburg, Indiana at the Bicentennial Festival.

PATTI LABELLE performs Tuesday in Los Angeles at the Dorothy Chandler Pavilion. On Thursday she begins a four night stand at the Paris Hotel in Las Vegas.

SHIRLEY JONES sings July 18 in Seal Beach, California at Leisure World. On July 20 the talented lady is in concert at Hyde Hall with The Jimmy Dorsey Orchestra in Cooperstown, New York.

WILLIE NELSON is booked for 250 shows this year. He'll play one of them tonight in Atlanta, GA at the Chastain Park Amphitheatre. On Wednesday he'll be singing about life in Manchester, NH at the Verizon Wireless Arena. On Thursday the place in another Manchester, this one in VT at the Riley Summer Music. On Friday he'll be in Portland, Maine at the Cumberland Civic Center. He ends the week Saturday in Harrington, DE at the Delaware State Fair then he gets out of town explaining "When I do a show, I always make sure and leave town right away. No time to get into trouble that way."

THE OAK RIDGE BOYS entertaining Thursday in Branson, Missouri at the Grand Palace. On Friday they'll be singing their hits in Lewistown, MT at Lynes Ranch. Saturday the guys are in Forsythe, MT at the Rosebud Treasure County Fair.

LARRY GATLIN in the spotlight Friday in Montgomery, Texas at Haven's Landing. On Saturday it's centers stage in Ponca City, Oklahoma at the Poncan Theatre.

CHERYL CROW performs Tuesday in Austin, Texas in The Backyard. On Wednesday the show is in The Woodlands, Texas at the C.W. Mitchell Pavilion. Thursday Cheryl can be enjoyed in Dallas at the Smirnoff Music Center and on Saturday the performance is in Winter Park, Colorado at the Winter Park Resort.

MARY J BLIGE on stage this evening in Raleigh, North Carolina at the Alltel Pavilion@Walnut Creek. On Tuesday she is centerstage in Atlanta, Georgia at the Chastain Park Amphitheatre. Wednesday the show is in Virginia Beach, Virginia at the Verizon Wireless Virginia Beach Amphitheatre. Friday finds the entertainer in Washington, D.C. at the MCI Center. On Saturday she is in the spotlight in Pittsburgh, PA at the Amphitheatre At Station Square.

DANIEL RODRIGUEZ dubbed The Singing Cop, after 9/11, will appear with the Utah Symphony under assistant conductor Kory Katseanes next weekend in Abravanel Hall in Salt Lake City, Utah and at Deer Valley, Utah. Rodriguez is currently on leave from the NYPD until March 2003.

BARRY MANILOW delighting the crowds Friday in Mansfield, MA at the Tweeter Center. He'll do it again on Saturday in Canandaigua, New York at the Finger Lakes Performing Arts Center.













Next Column: July 21, 2002
Copyright: July 14, 2002. All Rights Reserved. Reviews, Interviews, Commentary, Photographs or Graphics from any Broadway To Vegas (TM) columns may not be published, broadcast, rewritten, utilized as leads, or used in any manner without permission, compensation and/or credit.
Link to Main Page
---
Laura Deni



U.S. Postal Address: Post Office Box 60538, Las Vegas, NV 89160
CLICK HERE FOR COMMENT SECTION