! >
Broadway To Vegas
  
 SHOW REVIEWS CELEBRITY INTERVIEWS GOSSIP NEWS

| | |
| --- | --- |
| | |
COOK, DIXON AND YOUNG - - CELEBRATE BASTILLE DAY WITH A WAITER'S RACE - - BRITAIN BOUNCES BACK - - DESPERATE HOUSEWIVES' CREATOR MARC CHERRY TALKS - - OUT, LOUD AND FUNNY - - LLOYD WEBBER TO SELL THEATRES - - SPAMALOT STAGES ACTORS FUND PERFORMANCE AND PARTY - - SIOUX FALL JAZZFEST - - DONATE . . . Scroll Down


Copyright: July 10, 2005
By: Laura Deni

CLICK HERE FOR COMMENT SECTION
IF YOU LOVED THE ORIGINAL THREE MO' TENORS, YOU'LL GO CRAZY OVER THESE GUYS
Cook, Dixon and Young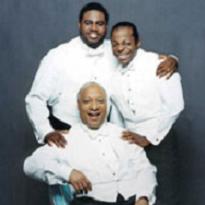 Cook, Dixon & Young are billed as "dazzling talents." They are.

This trio of tenors -Victor Trent Cook, Rodrick Dixon and Thomas Young, have sung, danced and charmed their way into the hearts of audience nationwide in live performances, ever since their first appearance on My Favorite Broadway: The Love Songs on PBS.

They were billed as Three Mo' Tenors.

Largely considered by many to be the Luciano Pavarotti, Placido Domingo and Jose Carreras of the African-American community, Cook, Dixon and Young with have over 40 years combined experience. In 2003 they suddenly became known as Cook, Dixon and Young - a move that was called "imperative."

The tenors discovered that one of their former producers, and her booking agency, were allegedly collecting deposits for engagements they had not been made aware of. A move was also underfoot by former producers to allegedly franchise the name, Three Mo' Tenors.

Cook, Dixon and Young quickly decided that their own names were their best billboard. With the name change came a new and improved show featuring new repertoire, choreography, and a new look, new management, and new CDs released by RCA Victor.

Having never legally owned the name Three Mo' Tenors, the gents can't use the name in their own promotions. As is customarily the case when members of a singing group break away and continue on their own - the Coasters being another example - name ownership belongs to the person who originated the moniker. While the press can refer to them as the original Three Mo' Tenors or formerly The Three Mo' Tenors - they can't.

Three Mo' Tenors still exist as a theatrically staged show but with rotating casts. "Because of the extraordinary vocal demands of the show, Three Mo' Tenors features two equally exceptional casts taking the stage, three at a time in alternating performances. This allows the show to play up to 8 performances a week!" according to the Three Mo' Tenors official website.

When you gained fame and fans under one name and suddenly switch to another, it's confusion that takes center stage. It seemed to fans that the original Three Mo' Tenors fell off the face of the earth. The dark hole they sunk into was a legal quagmire.

They're baaack.

It's a three prong attack - CD, significant exposure on PBS and a tour.

Cook, Dixon & Young are opening a new chapter in their professional lives with the release of their newest album Volume One to be released on RCA Victor August 2.

"These three singers are definitely back and have a wonderful future," declared RCA Victor PR man John Dow who spoke with Broadway To Vegas about the singing group. "They will be all over PBS. They believe in Cook, Dixon and Young and have supported some funding for the wonderful PBS special as has RCA Victor Group. We'll see what happens. These tenors are incredibly talented and are really nice guys to boot."



Cook, Dixon and Young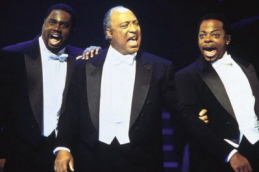 "These three singers are incredibly versatile," Dow emphasized. "And, they're back. I think that is the biggest thing. Personally, I just want these guys to really hit it big, because they have been through a lot. And, they deserve their time in the sun."

"They will tour in September and October," continued Dow. "They will be in a bus like any other performers that go from one city to another."

Their latest CD was recorded last December at New York University's Skirball Center for the Performing Arts. Backed by a 27-piece orchestra conducted by Conductor Paul Gemignani, the CD spotlights Alvin Waddles on synthesizer and Hammond organ and harpsichord, Fred Hughes playing the synthesizer and Hammond organ, Greg Riley on reeds and flute, David Marsh playing the acoustic and electric bass and Ronnie Shaw drums and percussion.

Delightfully entertaining Volume One demonstrates the trio's tremendous stylistic agility with performances ranging from opera to Broadway, soul, gospel and spirituals.

These tenors hit those C's in opera, belt out Broadway, bend and scat notes in jazz and stir your soul with haunting gospel and spirituals.

Victor Trent Cook, Rod Dixon and Thomas Young have been performing together as a trio since 2000. The tenors are each established performers on their own.

Brooklyn native Victor Trent Cook, a counter-tenor, began singing at the age of three in his home church. Later he was enrolled in the Brooklyn Boys Chorus School of Musical Training, where he traveled throughout the United States and sang for the Pope.

In 1998, he won the $100,000 prize for best male singer on TV's Star Search, and has performed as a soloist at the White House, Avery Fisher Hall, John F. Kennedy Center and with the Boston Symphony under Zubin Mehta and Leonard Bernstein.

Cook has performed in a number of Broadway and off-Broadway productions, including St. Louis Woman with Vanessa Williams and Smokey Joe's Café, for which he earned a Tony Award nomination and an NAACP theater award. He has also appeared in the soap operas All My Children and Ryan's Hope.

Rodrick Dixon, the lyric tenor, is also a native New Yorker who began his musical career in the church; he later earned his bachelor and master of arts degrees from the Mannes College of Music in New York.

He has performed on Broadway in Ragtime, and has appeared in Lyric Opera's II Trovatore and Don Quichotte,

His wife, Alfreda Burke, is a classically trained opera singer (soprano) who has worked in music, television and film. Burke met her husband 10 years ago at the Chicago Symphony Orchestra. They make beautiful music together both off and on stage having completed a national recital tour for Community Concerts together in 2001.

Thomas Young, a lyric tenor, has appeared as a principal soloist in the major concert halls and opera houses of some 20 countries. He has performed with the American Symphony Orchestra, The Brooklyn Philharmonic, the St. Louis Symphony and the Los Angeles Chamber Orchestra, to name a few. The Grammy-nominated performer serves as a tenured Professor of Music at Sarah Lawrence College.

With music director and orchestration by Alvin Waddles the tracks are;

Birdland
Celeste Aida (from Aida)
It Don't Mean A Thing
Libiamo (from La Traviata)
Sento La Gioia (from Amadigi)
Fly Me To The Moon
Luck Be A Lady
Mr. Bojangles
Di Quella Pira (from Il Trovatore)
When Did You Leave Heaven
Spiritual Medley; Poor Wayfaring Stranger\ I've Been In The Storm So Long\ Listen To The Lambs
I Need You To Survive
When The Saints Go Marching In
Give Me A Clean Heart
Soul Medley; Georgia On My Mind\ A Change Is Gonna Come\ Respect\ I Heard It Through The Grapevine\ I Wish\ Shining Star\ Stayin' Alive
Home Medley; Bring Him Home\ Home
Spoken Word

Volume One is being released in conjunction with Cook, Dixon & Young's PBS Great Performances special, titled Cook, Dixon & Young in Concert. The pledge drive concert is a Thirteen/WNET New York production and will air on PBS stations nationwide beginning in August. A DVD of this broadcast with extra footage and bonus features is set for release on RCA Victor in September.


BRITISH TENACITY


The British behaved very stiff upper lip about the entire thing - exactly what we would have expected.

A bit of an annoyance with the commute.

Because people were struggling to get home from central London after the horrific bomb blasts, entertainment performances were cancelled Thursday - the first time West End theatres had closed for security reasons since World War II. The financial loss was estimated at $2 million.

The Society of London Theatre - the umbrella group for the capital's theatres - said performances were cancelled after police advice that people should not travel into central London. Performances resumed on Friday.

The lights were dark on all the shows in the West End as well as performances in most other London theatres and concert venues.

The second night of the HM Tower of London Festival of Music, which featured Amy Winehouse and Kyle Eastwood, was also cancelled, as was a performance of Othello at the Royal Opera House.

Other events that took the night off included; Queen and Paul Rodgers, who had been due to perform in Hyde Park Friday, rescheduled their gig for next Friday, July 15, while REM, who were set to play at the same venue on Saturday, postponed their show for a week.

Only one high profile social party was called off. Sir David Frost announced that he and his wife, Carina, had decided not to go ahead with their annual party, which attracts politicians, celebrities and members of the royal family.

Going on as planned this weekend is the Sydmonton Festival, the annual arts festival hosted by Andrew Lloyd Webber at his country estate. Casting director David Grindrod, musical director Simon Lee and director Chris Luscombe staged The Likes of Us, the first musical written by Lloyd Webber and Tim Rice. Penned more than 40 years ago, it was never produced. The festival presentation marked the first ever performance.



Simon Callow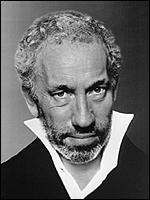 Also on schedule is this weekend's celebrations to mark the end of the second world war.

Queen Elizabeth unveiled a memorial to the women of the second world war in Whitehall. The anniversary was also marked by a special performance, entitled the Recollections of WWII Commemoration Show.

The Queen, Prince Charles and Camilla joined thousands of veterans at the hour-long show, which featured appearances from Robert Hardy, Bruce Forsyth, Petula Clark, Simon Callow, Jane Horrocks and Claire Sweeney.

The London terror attacks were unlikely to have any significant impact on US tourism or transatlantic business, experts said.

Bob Whitley, president of the US Tour Operators Association, said the attacks had virtually no impact on business.

He said: "We have had a lot of calls but very few cancellations. I think Americans accept reality and don't like to be told when not to take vacations."


AMERICANS HOT FOOT IT IN THE FRENCH WAITER'S RACE


Bastille Day - great day for a foot race. Especially if you are a waiter with some wine.

The original "Course des Garçons de Café" Waiters Race was held annually in April in Paris. The Course gathered several hundreds contestants and thousands of spectators along its 8 km in the streets of Paris.

Americans put their own spin on the party turning it into the Bastille Day Waiters' Race. This fun loving hot footed frenzy can be enjoyed in several cities - each adding their own unique touches.

In New York the Brasserie Les Halles Bastille Races and festivities have now become an annual summer tradition of family, fun, and food - in the heart of Manhattan's Financial District.



Waiters hot foot it in last year's New York Brasserie Les Halles Waiter's Race
"The Liberty Festival amplifies the vibrant spirit of downtown New York," notes Philippe Lajaunie, proprietor of the Les Halles brasseries. Les Halles Downtown began celebrating the most important dates in the U.S. and France - the 4th of July, America's Independence Day, and the 14th of July, Bastille Day, during an 11 day Festival.

Waiters aren't the only attraction. Patrons can get in on the fun too - before the main event, the restaurant holds races for children followed by one for patrons. Anyone is eligible to participate; the $10 registration fee goes to Best Buddies, a not-for-profit organization dedicated to enhancing the lives of people with intellectual disabilities by providing opportunities for one-to-one friendships and integrated employment.

Festival goers line the racecourse to cheer on the contestants, and enjoy the often-hilarious antics of these unique games. In the Waiter's/Waitress' Race, restaurant wait-staff from all over the city speed-walk the racecourse balancing a tray with a bottle and a wine glass on one hand. A team of 10 waiters, winners of the Stockholm Waiter's Race, will be flying in from Scandinavia to compete.

The Scandinavian waiters swept the races last year, giving the French/American waiters and waitresses a reason to band together and beat the global champs.

A Liberty Festival will be produced in all three cities that are home to a Brasserie Les Halles: NYC, DC and Miami.

Les Halles has become the largest Bastille Day celebration in Washington, D.C. Professional waiters and waitresses speed-walk 12 blocks - six each way - down Pennsylvania Avenue to the U.S. Capitol and back while carrying trays that hold a bottle of water and a glass of beer, one-handed.

Les Halles offers a special menu for the day, live music, can-can dancers, face-painting for children and more.

Bastille Day will be a special day in Portland, Oregon. Almost all the local merchants, shops, restaurants, bakeries and just about anyone else with a "French Connection" will be joining together to bring Portland the best, most interesting and most diverse Bastille Day celebration ever. Over 1,000 people are expected to attend.

At about 5 p.m. Hon. Claudine Fisher, the French Vice Consul, will kick off the evening's events. Those include music, competitions, games such as Petanque, an outdoor game pronounced "pay-tonk," is the French cousin of boccie, Guignol - a puppet that tells stories - and face painting. The highlight will be The 2005 Portland Waiters Race - about 50 actual Portland area restaurant waiters and waitresses scampering around a course adjacent to the 200 Market St. Building, carrying a tray with real drinks and food.

This fun event is aimed at promoting local restaurant and bar businesses. Waiters, waitresses, and other employees in traditional Parisian waiter's attire will attempt to balance trays loaded down with a full bottle, three full glasses, and food stuffs while speed walking six times around the block of the 200 Market Street building - approximately 2 miles. The contestant must arrive with the tray and its constituents in the same condition than when they started otherwise time penalties will be applied. The contestants with the fastest compensated time - actual time minus penalties - get on the podium for the first three prizes.

The course is open to employees of restaurants and bars of the greater Portland area.

A non-profit event, all monies collected will go to paying event expenses and anything left will be carried over to next year's event. The organization was founded with the goals of promoting French language and culture and encouraging communication between American and French-speaking communities. They offer year-round French classes and francophone activities.

In New Orleans Bastille Day is celebrated today, July 10, as French musicians stroll through the French Quarter, while in the annual Waiters Race, teams of two waiters from local restaurants wear berets and sashes, and run down Canal Street through the Quarter while balancing a tray of glasses and a bottle of water.

Highlights of this year's celebration of France's Independence Day include live musical performances from Kermit Ruffins and Jean-Louis Lavergne; summer dishes from favorite restaurants, bakeries, and cafés; summer wine & drinks; and the important - Waiter's Race

This year, $1 from every ticket sold will go to the Café Reconcile, the non-profit central city restaurant that employs at-risk teens and young adults and teaches them the skills they need to succeed in jobs in the hospitality industry.

Participating restaurants include: Andrea's, Antoinette, Royal Sonesta Begué's, Bistrot Maison de Ville, Café Degas, Café Volage, Chateaubriand Steakhouse, Château du Lac, Coté Sud, La Crêpe Nanou, Jamila's, La Cote Brasserie, La Louisiane Bakery, Louis XVI Restaurant, Maurice French Pastries, Muriel's Jackson Square, Peristyle, Ritz-Carlton Victor's Grill, & René Bistrot.

Los Angeles will celebrate the fourth annual official Bastille Day Festival next Sunday, July 17, in the beautiful gardens of the Page Museum. Supported by the French Consulate in Los Angeles, Bastille Day LA is a great yearly 'rendez-vous' for all Angelenos and visitors.

Last year's entertainment included a Provencal Petanque Tournament under the pine trees, a Parisian Waiter's Race, street performers, Tahitian dancers, scenic and portrait painters, comedians, singers, and a host of surprises, amidst an authentic French Market with vendors, sidewalk cafes and of course...famous gastronomic delights. Expect the same next Sunday.

Las Vegas needs to develop more of a party attitude. On Friday the food and beverage department, at the French themed Paris Hotel, told Broadway To Vegas that "we know of no plans for a Waiter's Race."



Broadway To Vegas is supported through advertising and donations. Priority consideration is given to interview suggestions, news, press releases, etc from paid supporters. However, no paid supporters control, alter, edit, or in any way manipulate the content of this site. Your donation is appreciated. We accept PAYPAL. Thank you for your interest.


HIT 'EM WITH A HOT NOTE
Buddy Guy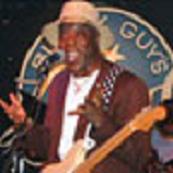 JazzFest 2005 will be held July 15th and 16th at Yankton Trail Park in Sioux Falls, South Dakota. Headliners at the free festival are Kenny Wayne Shepherd and five-time Grammy Award winner, Buddy Guy, who was inducted into the Rock and Roll Hall of Fame on March 14, 2005 at the Waldorf Astoria, NYC.

South Dakota Public Broadcasting Television will continue a relatively new tradition this year, producing a two-hour special of live performances and interviews from the Sioux Falls Jazz & Blues Festival, JazzFest 2005.

The television special is a partnership between the Sioux Falls Jazz & Blues Society and South Dakota Public Broadcasting. The program's goal is to increase awareness of jazz and blues music


SPREADING THE WORD


THE QUEER APPEAL OF DESPERATE HOUSEWIVES

Marc Cherry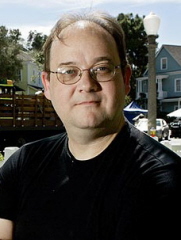 In addition to being a pop phenomenon, Desperate Housewives is a particular favorite among gay audiences for its biting wit and for the gay themes and characters that populate Wisteria Lane.

This panel discussion a joint venture of TimesTalks and Outfest 2005: The 23rd Los Angeles Gay & Lesbian Film Festival. A dynamic discussion with the creative forces, including openly gay series creator Marc Cherry and some of the talent behind television's breakout hit.

Featured Panelists:
• Marc Cherry, creator and executive producer
• Joey Murphy, co-executive producer
• John Pardee, co-executive producer
• Katie Ford, consulting producer
• Josh Senter, staff writer
• Marcia Cross, actor
• Ryan Carnes, actor
Moderated by Michael Joseph Gross, New York Times contributor.

Saturday, July 16 at the Directors Guild of America in Hollywood, CA.

OUT, LOUD & FUNNY a provocative conversation about gay humor presented by Theater Talk.

Guests include comedian/writer/performers: Lea DeLaria, Murray Hill, Reno, Flotilla DeBarge, Kate Clinton, Frank DeCaro, Judy Gold and Bob Smith - together - discussing the distinctive voice that gay people have in the world of comedy. Actress Julie Halston, now appearing in Hairspray, moderates the lively panel.

Produced for Theater Talk by Susan Haskins and airs on Thirteen/ WNET in NYC on Monday, July 11.

Theater Talk is a news/discussion TV series devoted to the world of the stage. It began on New York television in 1993 and is co-hosted by Michael Riedel, Broadway columnist for the New York Post and series' producer Susan Haskins. The program is one of the few independent productions on PBS and now airs weekly on PBS affiliates in New York City, Boston, Hartford and Washington, D.C.


SWEET CHARITY


MONTY PYTHON'S SPAMALOT stages an Actors Fund performance this evening, Sunday, July 10, at the Shubert Theatre in New York City. The entire Tony award winning company includes; David Hyde Pierce, Tim Curry, Alan Tudyk, Sara Ramirez, Christopher Sieber, Michael McGrath, Steve Rosen, John Bolton, Christian Borle, Brad Bradley, Thomas Cannizzaro, Kevin Covert, Jennifer Frankel, Lisa Gajda, Jenny Hill, Emily Hsu, James Ludwig, Abbey O'Brien, Ariel Reid, Pamela Remler, Greg Reuter, Brian Shepard, Rick Spaans and Scott Taylor.

The performance is sold out. Tickets sold for $500 and included a Post-performance Cast Party.


OTHER PEOPLE'S MONEY


ANDREW LLOYD-WEBBER has struck a deal to sell four of his 12 West End theatres to Broadway producer Max Weitzenhoffer for approximately $19.5 million, according to reports out of London. Weitzenhoffer would acquire the Garrick, Apollo, Duchess and Lyric theatres, all owned by Lord Lloyd-Webber's Really Useful Group, which prior to the sale was the biggest theatre-owning company in London.



SLEUTH

Photo collage by David Rodgers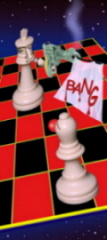 by Anthony Schaffer. Directed by Will Frears.

Starring Tony Roberts and Derek Cecil.

A classic thriller.

Take one part unhappy marriage, two parts murder, add a dash of pancake makeup, mix vigorously with a dollop of treachery, and you have the recipe for devilishly clever entertainment and for a great evening of suspense.

Nobody is quite who they seem in this "who-done-what-to-whom," which won the 1971 Tony Award for Best Play.

The film debuted in 1972 and starred Michael Caine and Lawrence Olivier.

July 12 through July 31 at Te Bay Street Theatre in Sag Harbor, N.Y.

JESUS CHRIST SUPERSTAR Andrew Lloyd Webber and Tim Rice's ground-breaking rock opera Jesus Christ Superstar changed the face of musical theater when it debuted on Broadway in 1971. Telling the story of the last seven days in the life of Jesus, Superstar dramatizes Jesus' entry into Jerusalem , the unrest caused by his preaching and popularity, his betrayal by Judas, the trial before Pontius Pilate, and his ultimate crucifixion. The dramatic score includes such hits as I Don't Know How to Love Him, Hosanna, Everything's Alright, and Superstar. July 11 - 17 at the Starlight Theatre in Kansas City.

TOMMY Broadway's Alice Ripley will make her Pittsburgh Civic Light Opera debut in the role of Mrs. Walker. The show will be directed by Tony Stevens and choreographed by Mark Esposito.

Pittsburgh Civic Light Opera July 12-24.

SHERLOCK'S LAST CASE written by Charles Marowitz and directed by David Rose the first production of the Colony Theatre's celebratory 30th anniversary year with the wickedly funny thriller. Someone is trying to kill Sherlock Holmes. Now the greatest detective on earth must solve the case of his life. Come travel back to Arthur Conan Doyle's foggy Victorian London to witness hair-raising twists and turns, scenes of odd happenstance and outbursts of comic brilliance. As the sinister plot unravels, you'll be drawn inexorably to a stunning climax that will take your breath away. But will it also take our hero's - forever? Come guess who's who and what's what in the return of this fiendishly clever thriller that began its life as a much acclaimed play here in Los Angeles in 1984!

The cast includes: Time Winters as Sherlock Holmes; Louis Lotorto as Dr. Watson; Lisa Beezley as Mrs. Hudson; Brett Elliott as Lestrade, Pat Campbell as Liza, Tom Zurich as An Imposter and Carter Yepsen as Damion.

The set design is by David Potts. The costume design is by A. Jeffrey Schoenberg. The sound design is by Drew Dalzell. The lighting design is by Jeremy Pivnick. June 11- July 10 at the Colony Theatre in Burbank, CA.

OLIVER! Directed by Gregg Osborn and choreographed by Jack Tygett & Joyce Schumaker.

The creative team includes Trisha Schleicher (lighting design), Mark Hartshorn (sound design), Suzi Arnson (costume coordination & design), and Parmer Fuller (musical director & conductor). The company included veteran performers Ron Choularton as Fagin, Misty Cotton as Nancy, T. Eric Hart as Bill Sykes, Paul James Kruse as Mr. Bumble; joined by the adorable Ian Brininstool as Oliver and Jacob Sampson as the Artful Dodger.

The ensemble: Charlene Dibelka, Catherine Gray, Eloise Potomac, Aaron Pavlica, John Spafford, Daniel Hall, Sarah Sumner; Nate August, Nicholas Felizardo, Ari & Zev Lerner, Daniel Myers, Michael Sanchez, Morgan Hollingsworth; Dylan Gwin, Luke & Nate Hoffman, Dorian Koehring, Matthew Montano, Austin Potts, Dakota Ringer, Michael Sanchez, Spike Sommers, Alex Foley; Daniel Boman, Elizabeth Bourus, Devin Collins, Rocky Deharo, Ashley Foster, Phil Golden, Daniel Grodecki, Michael "Dino" Grulli, Blair Delane Hollingsworth, Jessica Lerner, Leviticus, Aaron Marcotte, Catie Marron, Laura McBroom, Tim Roberts, Alyssa Schecter, Lauren Stevens, Alexandra Stathoulis, Anna Westgate.

After delivering the fateful words, "Please sir, I want some more," Oliver runs away from the orphanage and falls into bad company, swept into the underbelly of London by thieves and scoundrels; until good people emerge to rescue him from a life of crime and squalor. Adapted from Dickens' classic tale Oliver Twist, when Lionel Bart's musical Oliver! premiered on Broadway in 1963 with hits such as Where is Love, As Long As He Needs Me, Consider Yourself, and Food Glorious Food, it received ten nominations and won three Tony Awards, including one for composer and lyricist Bart.

Oliver! plays July 14-24 at the Starlight Theatre in Balboa Park, San Diego, CA.

THE BEST LITTLE WHOREHOUSE IN TEXAS Book By Music and Lyrics by Larry L. King and Peter Masterson. Carol Hall. Originally produced on the New York stage by Stevie Phillips in association with Universal Pictures. Originally produced by The Actors' Studio.

"There's a lot of good will and maybe one small thrill but there's nothing dirty going on!" in this madcap musical crusade as Miss Mona tries to save the "Chicken Ranch" with high-step dancing and good times for all! July 15 - July 23 at the Charlotte Summer Theatre located at the Queens University of Charlotte's Dana Auditorium in Myers Park in Charlotte, North Carolina

DIVA DISH a one man show by Luke Yankee.

Most people only get to see Hollywood stars on screen. Luke Yankee got to see them up close. As the son of Academy Award-winning actress Eileen Heckart, Luke got up close and personal with some of the biggest stars the world has ever known. This live, multimedia theatrical event has charmed and entertained audiences from coast to coast.

In this loving tribute, he shares first hand, never-before- heard show business anecdotes, rare stills and video footage on "divas" ranging from Marilyn Monroe, Marlene Dietrich, Paul Newman, Martha Stewart, Lyndon Johnson, Ellen Degeneres and over fifty others! It's like a party with biggest names from Broadway to Hollywood - and you're invited to hear the dish...the Diva Dish. July 17 at The Long Beach Playhouse, Long Beach,CA.

GIBRALTAR by Octavio Solis. Commissioned by OSF, this world premiere drama, directed by Liz Diamond, explores the complexity of the human heart.

Starring; René Millán, Vilma Silva, Kevin Kenerly, Dee Maaske, J.Jonathan Toppo, Julie Oda, Bill Geisslinger and Judith-Marie Bergan.

Chance brings together Palo, a traveler searching for his runaway wife, and Amy, a widow whose husband disappeared in a boating accident. Sharing their stories invites in other tales of love in our times, played out on the stage of memory: an improbable reunion of an artist and a dock worker, a bruising breakup of a policeman and his angry wife, a marriage irrevocably altered but not ended by Alzheimer's.

In this dreamlike landscape, Amy and Palo come at last to accept their own losses. Mature themes and language. Through October 30 a the New Theatre of the Oregon Shakespeare Festival in Ashland, Oregon.

IT HAD TO BE YOU by Renee Taylor and Joe Bologna, starring comedic actress Suzanne Di Donna and Wayne Stills. Directed by Douglas MacHugh.

The story of Theda Blau, a struggling B-movie actress and wannabe playwright, who is desperately seeking a husband. When she doesn't find one, she kidnaps Vitto Pignoli.

This is Theda Blau and Vitto Pignoli's awkward, foreboding and really consummated mating dance. The entire dance unfolds in Theda's tenement apartment, a combination of a poor Dostoyevsky hovel and a Mae West walk-up.

This comedy in two acts, opens July 13th at The Producers Club II in NYC.

BLUE/ORANGE Written by Joe Penhall. Directed by Brendon Fox.

The stage is set for a battle of wills between two psychiatrists—one inexperienced and the other established in his career. They clash over the diagnosis and treatment of a young black man named Chris, who claims to be the son of African dictator Idi Amin. As Chris becomes a pawn in their battles, audiences are left wondering who(if anyone) is sane in this dark, edgy comedy from playwright Joe Penhall.

Winner of the 2001 Olivier Award for Best New Play. July 13• 14• 15• 17 Skirball Cultural Center in Los Angeles.


| | | |
| --- | --- | --- |
| | | |
WHO'S WHERE


CHRIS ISAAK performs Tuesday, July 12 at the Fox Theatre in Bakersfield, CA. On Wednesday he's on stage at the Wente Concerts at the Vineyard in Livermore, CA. Friday finds him at the Oregon Zoo Amphitheatre in Portland and on Saturday he performs at Summer Nights at South Lake Union in Seattle, Washington.

ROBERT PLANT performing July 16 at the Hilton Hotel in Las Vegas.

CAROLE KING one of pop music's most gifted and successful composers, will be back at home when The Living Room Tour comes to Radio City Music Hall on July 13.

KITTY CARLISLE HART in An Evening of Gershwin. With pianists Eric Himy and Jeffrey Biegel performing Fantasy on Porgy and Bess for two pianos, three preludes for two pianos, Rhapsody in Blue, and more. July 15 at the Festival Tent, Butter Lane in Bridgehampton, N.Y. Part of The Music Festival of the Hamptons.

THE GERSHWINS IN HOLLYWOOD with Bill Charlap, musical director; Bill Charlap Trio; Oleta Adams, special guest; Jon Hendricks, special guest; Cleo Laine, special guest; Barbara Morrison, special guest; Jeff Clayton; Wycliffe Gordon; Nicholas Payton; Houston Person Wednesday, July 13 at The Hollywood Bowl in Los Angeles.

MERCY ME on stage Monday, July 11, at the Fowlerville Fair in Fowlerville, MI. On Saturday they take to the stage at the Sonshine Festival at Willmar, MN.

THE GERSHWIN WEEKEND PORGY AND BESS Friday and Saturday, July 15-16 at the Hollywood Bowl in Los Angeles. Featuring the Los Angeles Philharmonic; Leonard Slatkin, conductor; Audra McDonald Brian Stokes Mitchell; Wayne Brady; Jean-Yves Thibaudet, piano; The Paul Smith Singers, Paul Smith, director. The program will include excerpts from Porgy and Bess and Rhapsody in Blue.

U2 open a three night engagement Wednesday, July 13, at the Amsterdam Arena in Amdterdam.

BIG BAD VOODOO DADDY perform today July 10 at the Salt Lake City International Jazz Festival. On Wednesday they'll get people's toes tapping at the Common Ground Festival in Lansing, Michigan. Friday finds them at B.B. King's Blues Club in New York City. On Saturday they're swinging at the LL Bean Summer Concert in Freeport, ME.

MICHAEL BUBLE performs today, Sunday July 10, at Shea's Performing Arts Center in Buffalo, N.Y. On Tuesday he'll be delighting the crowds at Heinz Hall in Pittsburgh. Wednesday finds in the spotlight at the Palace Theatre in Cleveland. On Friday he's on stage at Ovens Auditorium in Charlotte, N.C. He closes out the week, Saturday, at the War Memorial Auditorium in Greensboro, N.C.

ALANIS MORISSETTE at the Paramount Theatre in Oakland, CA on Tuesday, July 12. On Wednesday she's at the Walt Disney Concert Hall in Los Angeles. Friday she'll be in the spotlight at Copley Symphony Hall in San Diego, CA. She takes her talents to the Dodge Theatre in Phoenix on July 16.

DIANNE REEVES on the final leg of her European tour participates in the Montreau Jazz Festival in Montreau, Switzerland on Monday, July 11. On Wednesday she performs at the Istanbul Cemil Topuzlu Acikhava in Istanbul, Turkey. On Friday she can be enjoyed at the Theater Am Ring in Villingen, Germany.

PAUL ANKA stars at the San Manual Indian Bingo and Casino in Highland, CA on Thursday, July 14.

MICHAEL FEINSTEIN on stage Friday, July 15, at the Broadmoor Hotel in Colorado Springs, CO.

JOHN FOGERTY center stage Tuesday, July 12 at Darien Lake Performing Arts Center in Buffalo, New York. On Wednesday the show is at the Ford Pavilion at Montage in Scranton, PA. Friday finds him at the Tweeter Center at the Waterford in Camden, N.J. and on Saturday he stars at the PMC Bank Arts Center in Holmdel, N.J.

CAROLE KING in her Living Room Tour performs Saturday, July 16 at the Filene Center at Wolf Trap in Vienna, VA.
















Next Column: July 17, 2005
Copyright: July 10, 2005. All Rights Reserved. Reviews, Interviews, Commentary, Photographs or Graphics from any Broadway To Vegas (TM) columns may not be published, broadcast, rewritten, utilized as leads, or used in any manner without permission, compensation and/or credit.
Link to Main Page
---
Laura Deni


CLICK HERE FOR COMMENT SECTION