! >
Broadway To Vegas
  
  REVIEWS INTERVIEWS COMMENTARY NEWS

| | |
| --- | --- |
| | |
MAN BOOKER PRIZE 50 FESTIVAL FEATURES WRITERS AND ROYALTY - - DAVE OPENS AT ARENA STAGES - - NEW DUTCH MUSIC EDUCATIOBAL PROGRAM - - UPTOWN MUSIC DISTRICT IN CHICAGO - - ONE-NIGHT-ONLY: AN EVENING WITH CHITA RIVERA - - THE 2018 JANE AUSTEN FESTIVAL REGENCY COSTUMES SUMMER BALL - - BAY STREET'S GALA ON THE WHARF - - OBSESSION: NUDES BY KLIMT, SCHIELE AND PICASSO - - DONATE . . . Scroll Down





Copyright: July 1, 2018
By: Laura Deni
CLICK HERE FOR COMMENT SECTION


MAN BOOKER PRIZE 50 FESTIVAL FEATURES WRITERS AND ROYALTY


The Man Booker Prize first awarded in 1969 is one of the most prestigious literary awards in the world. This week year-long 50th anniversary celebrations begin. The event which is run in partnership with Southbank Centre takes place from July 6-8, 2018. The festival's heavy-weight line-up celebrates 50 years of the finest fiction and introduces new audiences to its winning, shortlisted and longlisted authors.

Featuring more than 60 speakers, including 17 winners from the prize's history, from Kazuo Ishiguro (1989) to Paul Beatty (2016) – the program of literary debates, readings and master classes offers an unrivaled chance to hear these champions of fiction in conversation at the UK's leading arts centre. Spanning 17 acres, events will take place across the site in Royal Festival Hall and the newly refurbished Queen Elizabeth Hall and Purcell Room.

Camilla, the Duchess of Cornwall will host a Fiftieth Anniversary reception in Buckingham Palace on Thursday, July 5, 2018.

Last year the Duchess of Cornwall told those attending the Man Booker Prize award ceremony - "It is always a little daunting to address such eminent literary company – but I am heartened by the thought that we probably do all have one thing in common: we are here tonight because of books and the pleasure they give us – and what a pleasure that is!"



As Patron of Beanstalk, the Duchess of Cornwall met reading volunteers, and then read a chapter of Harry Potter to children attending St James' Church of England Junior School. Beanstock is a charity that provides one-to-one literacy support to children. Photo: Clarence House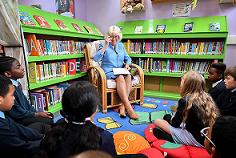 Camilla frequently expresses her love of books and encourages reading. She's Patron of the National Literacy Trust, Book Trust, The Wicked Young Writers Award and First Story, all of which help to promote literacy in young people. Since 2013 she had presented the Man Booker Prize.

On June 27, 2018 it was announced that The Duchess of Cornwall is the new Royal Patron of the Royal Society of Literature.

President of the organization Dame Marina Warner tweeted: "The Council, Fellows and Members and staff of the RSL are delighted and honored that Her Royal Highness, The Duchess of Cornwall, has agreed to become our Royal Patron, taking over from Her Majesty The Queen. We all wish to recognize the steadfast, generous contribution of Her Majesty to the Society's standing and character and, consequently, to our undertakings and effectiveness. Now, with The Duchess as our new Patron, we shall be continuing the vital work that we do for writers, readers and the whole literary world."

On the evening of Wednesday, June 27, Camilla attended a reception hosted by the society where '40 under 40' new Fellows were inducted.

The Royal Society of Literature is a learned society founded in 1820, by King George IV, to "reward literary merit and excite literary talent".

Literature is a springboard to the stage and screen.

Winners and those short listed by Man Booker Awards have seen their novels turned into plays, TV series and movies. Those include:



2017 Booker Prize winner George Saunders. Photo: Booker Prize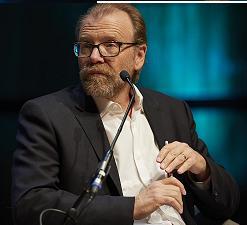 Salman Rushdie's Midnight's Children was adapted into a film in 2012 with the screenplay written by Rushdie himself.

2011 Man Booker Prize winner Sense of an Ending by Julian Barnes was adapted into a film in 2017 starring Charlotte Rampling and Jim Broadbent. Never Let Me Go, which was shortlisted in 2005, arrived at cinemas five years later starring Carey Mulligan, Keira Knightly and Andrew Garfield.

HBO has optioned the 2015 Man Booker Prize winning novel A Brief History of Seven Killings by Marlon James, and is planning a TV series based on it. James will be adapting his novel for the small screen, working closely with screenwriter Eric Roth.

When it was announced that David Mitchell's 2004 Man Booker Prize-shortlisted Cloud Atlas and Yann Martel's 2002 Man Booker Prize-winning Life of Pi were going to be adapted for the big screen, Twitter exploded.

Room by Emma Donoghue was shortlisted for the Man Booker Prize in 2010 and in 2015 Lenny Abrahamson directed and released a film of the same name.



Ben Miles as Cromwell and Lydia Leonard as Anne Boleyn and the performance cast of Wolf Hall. Productions photos by Johan Persson.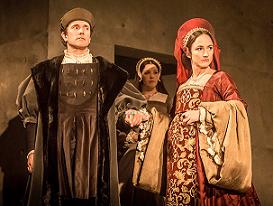 Hilary Mantel's Wolf Hall and Bring Up the Bodies were made into a six-part TV series on BBC Two and starred Oscar-winner Mark Rylance as Thomas Cromwell. The book was also turned into plays which won both Olivier and Tony Awards. I saw entranced through both Broadway productions.

Alan Hollinghurst's 2004 winning novel The Line of Beauty was adapted in 2006 for a three-part BBC drama starring none other than 2012 Man Booker Prize judge, Dan Stevens. Ian McEwan's Atonement, which made the 2001 shortlist, was adapted into a film starring Keira Knightly and James McAvoy and was nominated for seven Academy Awards, winning one.

Anthony Minghella's 1996 film of Michael Ondaatje novel The English Patient, which won the Booker Prize in 1992 was turned into a film which starred Ralph Fiennes, Kristin Scott-Thomas, Juliette Binoche, Willem Dafoe, Naveen Andrews, Colin Firth, Julian Wadham and Jürgen Prochnow and won an impressive nine Academy Awards, including Best Picture.

As well as working on screenplays, Kazuo Ishiguro has had two of his Booker Prize and Man Booker Prize novels adapted into films. The winner of the 1989 prize, The Remains of the Day, was turned into an eight-time Oscar-nominated film in 1993 starring Anthony Hopkins and Emma Thompson.

The film which beat The Remains of the Day to the 1993 Best Picture Oscar was Steven Spielberg's Schindler's List, an adaptation of Thomas Keneally's 1982 Booker Prize-winning Schindler's Ark. The film was voted the 44th Greatest Movie of All Time by Empire magazine and won seven Academy Awards and three Golden Globes.

Margaret Atwood's 1996 Booker Prize shortlisted historical novel Alias Grace was adapted into a six episode series starring Sarah Gadon on Netflix, released on November 3, 2017. Other books that have received the silver screen treatment include Graham Swift's Last Orders, A S Byatt's Possession, Peter Carey's Oscar and Lucinda and JM Coetzee's Disgrace.



Based on the Man Booker winner book, the movie had a box office of $232 million. The film will be screened at the Booker Festival.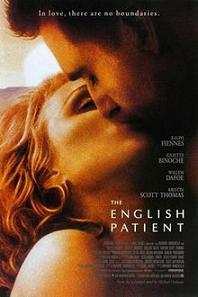 The festival, curated by Festival Director Mary Sackville-West, will open on the Friday night with two giants of historical fiction, winners Pat Barker and Hilary Mantel, examining how the form can shine a light on our present, along with the challenges of writing trilogies. Saturday night sees a trio of special events, including a rare public appearance from mother and daughter Anita and Kiran Desai - both prize alumni - who discuss writing across the generations; the 2017 Man Booker International winner, David Grossman in conversation with author and former judge Natalie Haynes; and a screening of Anthony Minghella's adaptation of the Booker-winning novel The English Patient featuring a Q&A with its author Michael Ondaatje.

As broadcast partner of the prize, BBC Arts is making a series of programs throughout the festival, engaging audiences around the world in the celebrations. These include an hour-long documentary on BBC Four; Howard Jacobson's keynote speech, which will be broadcast on BBC Radio 3's Free Thinking; and BBC World Book Club with Harriet Gilbert, during which she will discuss Bring Up the Bodies with double winner Hilary Mantel in front of a live festival audience.

The weekend will also present an exclusive strand of master classes offering an insight into the industry from authors at the top of their game. Ben Okri, Eleanor Catton, Kamila Shamsie and Graeme Macrae Burnet will all lead small-scale workshops on creativity and writing, and leading figures from the world of publishing will run sessions for aspiring writers on how to find a literary agent, get published and edit their novel.

The full line-up of Man Booker authors is Pat Barker, Julian Barnes, Paul Beatty, Peter Carey, Eleanor Catton, Anita Desai, Kiran Desai, Roddy Doyle, Anne Enright, David Grossman, Alan Hollinghurst, Kazuo Ishiguro, Howard Jacobson, Marlon James, Deborah Levy, Penelope Lively, Graeme Macrae Burnet, Hilary Mantel, Andrew O'Hagan, Ben Okri, Michael Ondaatje, DBC Pierre, Kamila Shamsie and Colm Tóibín.

The star-studded Golden Man Booker Live will bring the festival to a close on the Sunday night. Compered by Jude Kelly and featuring the prizes' judges, along with readings from actors, the event will reveal the result of the public vote and crown the best work of fiction from the last five decades of prize.






E-Book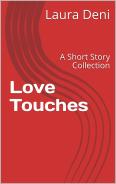 Soft back Book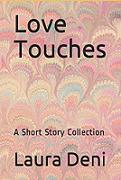 Broadway To Vegas is supported through advertising and donations. Priority consideration is given to interview suggestions, news, press releases, etc from paid supporters. However, no paid supporters control, alter, edit, or in any way manipulate the content of this site. Your donation is appreciated. We accept PAYPAL. Thank you for your interest.



E-Book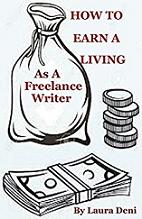 Soft back Book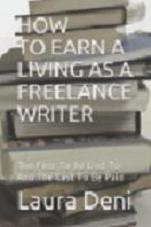 This is not your typical, totally boring textbook.

In the pages of How To Earn A Living As A Freelance Writer (the first to be lied to and the last to be paid) you'll find sex, celebrities, violence, threats, unethical editors, scummy managers and lawyers, treacherous press agents, sex discrimination; as well as a how-to for earning money by writing down words.





ART AND ABOUT


OBSESSION: NUDES BY KLIMT, SCHIELE AND PICASSO this exhibition at The Met Breuer will present a selection of some 50 works from The Met's Scofield Thayer Collection - a collection that is best known for paintings by artists of the school of Paris, and a brilliant group of erotic and evocative watercolors, drawings, and prints by Gustave Klimt, Egon Schiele, and Pablo Picasso, whose subjects, except for a handful, are nudes.

The exhibition will be the first time these works have been shown together and will provide a focused look at this important collection; it also marks the centenary of the deaths of Klimt and Schiele.

An aesthete and scion of a wealthy family, Scofield Thayer (1889–1982) was co-publisher and editor of the literary magazine the Dial from 1919 to 1926. In this avant-garde journal he introduced Americans to the writings of T. S. Eliot, Ezra Pound, D. H. Lawrence, Arthur Schnitzler, Thomas Mann, and Marcel Proust, among others.

He frequently accompanied these writers' contributions with reproductions of modern art. Thayer assembled his large collection of some 600 works - mostly works on paper - with staggering speed in London, Paris, Berlin, and Vienna between 1921 and 1923. While he was a patient of Sigmund Freud in Vienna, he acquired a large group of watercolors and drawings by Schiele and Klimt, artists who at that time were unknown in America.

When a selection from his collection was shown at the Montross Gallery in New York in 1924 - five years before the Museum of Modern Art in New York City opened - it won acclaim. It found no favor, however, in Thayer's native city, Worcester, Massachusetts, that same year when it was shown at the Worcester Art Museum. Incensed, Thayer drew up his will in 1925, leaving his collection to The Metropolitan Museum of Art. He withdrew from public life in the late 1920s and lived as a recluse on Martha's Vineyard and in Florida until his death in 1982.

July 3 - October 7, 2018 at The Met Breuer Museum in New York City

ART NIGHT is a free annual contemporary arts festival that transforms London for one unforgettable night, presenting acclaimed international art in unusual locations across the city. Saturday, July 7, 2018.






E-Book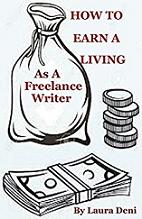 Soft back Book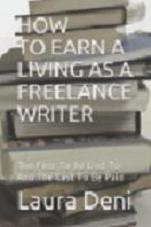 This is not your typical, totally boring textbook.

In the pages of How To Earn A Living As A Freelance Writer (the first to be lied to and the last to be paid) you'll find sex, celebrities, violence, threats, unethical editors, scummy managers and lawyers, treacherous press agents, sex discrimination; as well as a how-to for earning money by writing down words.





SWEET CHARITY


ONE-NIGHT-ONLY:AN EVENING WITH CHITA RIVERA benefiting Williamstown Theatre Festival's New Play & Musical Development Initiative takes place Monday, July 9, 2018 in Williamstown, MA.

The incomparable Broadway icon and two-time Tony Award winner - last seen at WTF starring in The Visit and its subsequent Broadway transfer - will recreate moments from her legendary career, showcasing the artistry and history that has made her a star of the Great White Way and beyond. She will be accompanied by her long-time trio, Michael Croiter (Music Director/Percussion/Guitar), Gary Adler (Associate Music Director/Piano), and Jim Donica (Bass).

BAY STREET'S GALA ON THE WHARF takes place Saturday, July 7, 2018 at the Long Wharf in Sag Harbor, New York.

The 27th annual event is termed the "final" gala on the wharf due to renovations.

The event includes cocktails, dinner and live performance celebrating the Golden Age of Broadway featuring a star-filled concert of songs from some of the most beloved musicals of all time, such as South Pacific, Guys and Dolls, On the Town, West Side Story and more.

VIP tables will be hosting an artist at their table.




E-Book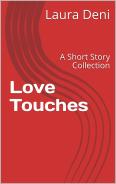 Soft back Book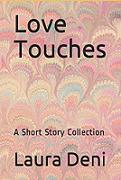 SPREADING THE WORD


PRINCE WILLIAM

Prince William and Netta Barzilai. Photo: Kensington Palace.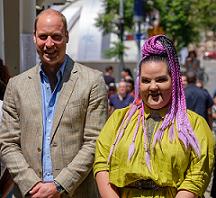 who spent last week on a historic tour of the Mid-East - becoming the first royal to visit Palestinian Occupied Territories at the request of the Government, met 'chicken dance' singer Netta Barzilai, 25, of Israel. On May 12, 2018, she won the 2018 Eurovision Song Contest, held in Lisbon, Portugal, with her song Toy. Barzilai became an iconic figure after she clucked her way to victory.

Toy, a toe-tapper affectionately known as the chicken song because of the signature vocal sounds and dance moves the singer makes, addresses women's empowerment following the #MeToo movement.

Netta performed the song in English, with the exception of one phrase in Hebrew. The song was written and composed by Doron Medalie and Stav Beger

Prior to her mandatory enlistment in the Israeli Defense Forces, she spent a Service Year volunteering in the paramilitary Nahal and did her military service in the Israeli Navy Band. She studied electronic music at the Rimon School of Jazz and Contemporary Music.

For her meeting with Prince Williams she appeared in a bright yellow oversized shirt and purple hair extensions piled on top of her head. She greeted the prince with a handshake.

The pair strolled down Rothschild Boulevard, one of the most iconic (and trendy) streets in Tel Aviv, chatting before meeting up with local tour guide Jonathan Weiss who explained the history of the area. Then they stopped at the whitewashed 'espresso bar' which was the first coffee kiosk built in Tel Aviv in 1910, just a year after the city's creation. They were served up a cherry gazoz (sparkling water mixed with syrup) in small glass bottles made by Liroy Ramzi, 32, who described the beverage to them as tasting like a 'pop soda'.

Afterwards Netta posted that the married father of three was "a really really chill guy" and "Had so much fun with charming Prince William!"

A NEW DUTCH MUSIC educational program has been launched by Queen Maxima of the Netherlands. The More Music in the Classroom program which promotes education through music, will provide all primary school children with free music lessons with the plan offering all primary school children structural music education by 2020.

THE 2018 JANE AUSTEN FESTIVAL REGENCY COSTUMES SUMMER BALL will be held on Saturday July 7, 2018 in Bath, England.

This ball will celebrate Jane Austen's novel Persuasion which was published in December 1817

Held in Bath's Guildhall it's an evening of dancing, dinner and cards, with music provided by the trio Green Ginger, and Diana Campbell calling. This year's Summer Ball will be Persuasion-themed, so attendees are encourage to re-read Persuasion, and take the chance to walk around the same streets Austen described while you are here with us in Bath.

The Ball would not be complete without "our very special MC and John White of Select Society will be with us announcing and organizing the card tables."

"Our Ball is a costumed event and all ladies and gentlemen dress in the style of the Regency or 18th Century period. The look is the Empire line, with a high waist just below the bust, very flattering and feels wonderful to wear. This is a terrific opportunity to go to town and wear a ball gown or breeches, plus all the accessories which look fantastic. Bath Theatrical Costume Hire in Frome, Somerse are particularly helpful.

"Regency dancing is elegant and refined and even though some of the same steps can be found in a Barn Dance it is far less boisterous; after all we are ladies and gentlemen of quality not of the lesser sort! However, it is energetic and can be tough on the calf muscles but you do not have to dance every dance! There is no need to bring a partner of the opposite sex or indeed a partner at all, as you will be made most welcome even if you come on your own. We usually find that there are more ladies then men, the same was true in Jane Austen's day, so there will be times when ladies dance with ladies and it does not matter a bit."

Tickets for the Ball include entrance, the dancing, entertainment and a delicious two course buffet.

THE TORONTO FRINGE FESTIVAL takes place July 1-12, 2018 featuring un-juried plays by unknown or well-known artists, taking place on stages throughout Toronto, Ontario, Canada. Several productions originally mounted at the Fringe have later been remounted for larger audiences, including the Tony Award-winning musical The Drowsy Chaperone.

Thee Fringe Festival features more than 155 indie shows in every genre of theatre. Dance lovers can check out dance productions and families can look forward to FringeKids! shows for even the littlest Fringer.

PRINCE CHARLES and his wife, Camilla, The Duchess of Cornwall, on July 3, 2018 will host a music and drama evening at Llwynywermod. The Prince of Wales is Patron of the Royal Welsh College of Music and Drama.

THE DUCHESS OF GLOUCESTER President, Royal Academy of Music, will attend the Graduation Ceremony at St. Marylebone Parish Church, London on Wednesday, July 4, 2018.

STOCKHOLM MUSIC TECH FESTIVAL has announced they have instituted a 50 percent women policy.

Teklafestival, founded by Swedish recording artist Robyn, will be hosting unique technology workshops for girls as part of Music Tech Fest (MTF) which takes place in Stockholm, Sweden from September3-9, with a public showcase September 7-9, 2018.

MTF is a global community of over 7000 innovators from all backgrounds and areas of expertise.

RENAISSANCE FAIR weekends July 7 - September 3, 2018. Watch knights joust, shop an artisan market, mingle with costumed minstrels, play games, and attend shows at Bristol Renaissance Faire in 16th century England - also known as Kenosha, WI.

A CAPITOL FOURTH the annual Washington DC festive 4th of July celebration airing on PBS will see Jjohn Stamos return as the host. The evening will feature entertainment by Jimmy buffet as well as the musical based on his music, Escape to Margaritaville which just closed on Broadway.

Also performing will Pentatonix Renée Fleming, The Temptations, Luke Combs, Lauren Alaina, CeCe Winans, Joshua Bell. Jack Everly conducts the orchestra. The Capitol Fourth concert and show also includes an evening of patriotic and uplifting music followed by a spectacular display of fireworks over the Washington area.






E-Book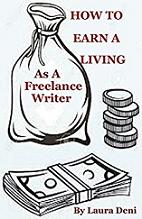 Soft back Book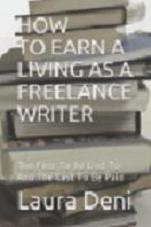 This is not your typical, totally boring textbook.

In the pages of How To Earn A Living As A Freelance Writer (the first to be lied to and the last to be paid) you'll find sex, celebrities, violence, threats, unethical editors, scummy managers and lawyers, treacherous press agents, sex discrimination; as well as a how-to for earning money by writing down words.





OTHER PEOPLE'S MONEY


UPTOWN MUSIC DISTRICT IN CHICAGO has been allowed $75 million to restore the dilapidated area - creating a Music District that includes restoring the Uptown theater to its former glory, as well as giving new life to the Aragon Ballroom, the Riviera Theater, the Green Mill jazz lounge and the Uptown Underground cabaret.

Chicago Mayor Rahm Emanuel joined Jam Productions and Farpoint Development in the announcement.

The improvements will also include a new pedestrian plaza, a sculpture and a public stage.

The financing involves $13 million from the surrounding tax-incrementing-financing (TIF) district; $3 million in "Adopt-a-Landmark" funds; $14 million from the state's "property assessed Clean Energy Act; $8.7 million in federal tax credits and $10 million from the Build Illinois bond fund. Chicago taxpayers will also contribute $6 million to improve the streetscape that will define the Uptown Theater District.

From 1975 to 1981 the Uptown Theater was a favorite venue for rock'n'rollers including: Bruce Springsteen, Grateful Dead, Frank Zappa, Rod Stewart, Genesis, Peter Gabriel, Hall & Oates, and Billy Joel.

The goal is to once again make the area a sought after performance stop.



E-Book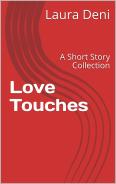 Soft back Book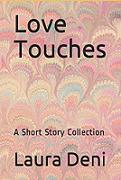 DAVE book by Thomas Meehan and Nell Benjamin. Music by Tom Kitt. Lyrics by Nell Benjamin. Based on the Warner Bros. motion picture written by Gary Ross.

Directed by Tina Landau.

Choreographed by Sam Pinkleton.

Music Direction by Rob Berman.

From a Tony and Pulitzer Prize award-winning creative team, comes the world premiere musical comedy Dave, adapted from the Oscar-nominated film. Dave tells the story of high school teacher (and presidential lookalike) Dave Kovic, who is hired by the Secret Service as a stand-in for the Commander-in-Chief. When the President falls ill under less than "presidential" circumstances, Dave is thrust into the Oval Office to avoid a national scandal, and must find a way to gain the trust and love of the American people … and the First Lady.

Starring Drew Gehling as Dave/President Bill Mitchell.

July 13 — August 19, 2018 Kreeger Theater, Arena Stage in Washington, DC.

THREE DAYS IN THE COUNTRY by Patrick Marber, a fresh, breezy update of Ivan Turgenev's classic comedy A Month in the Country.

Directed by Andrew Paul.

A handsome new tutor brings reckless, romantic desire to an eccentric household. Over three days one summer the young and the old will learn lessons in love: first love and forbidden love, maternal love and platonic love, ridiculous love and last love; the love left unsaid and the love which must win out.

Starring Daniel Blinkoff, John Bobek, Will Bradley, Corey Brill, Dawn Didawick, Nike Doukas, Lila Dupree, Ellis Greer, Harry Groener, Alberto Isaac, Gregory Itzin, Antonio Jaramillo, Elijah Justice, Anna Khaja, Lily Knight, Chelsea Kurtz, Jay Lee, Leo Marks, Peter Mendoza, Lorna Raver, Armin Shimerman, Marcello Silva, Jeanne Syquia, Reba Waters Thomas, Marcelo Tubert, Patrick Wenk-Wolff.

In the Antaeus tradition known as "partner casting," Anna Khaja and Nike Doukas share the role of Natalya, the bored wife of rich landowner Arkady (Antonio Jaramillo and Daniel Blinkoff), who is yearned after by family friend Rakitin (Corey Brill and Leo Marks). When Belyaev (Will Bradley and Peter Mendoza) arrives to tutor Natalya's young son, Kolya (Elijah Justice and Marcello Silva), Natalya falls in love with him - but so do both her ward, Vera (Chelsea Kurtz and Jeanne Syquia), and the servant, Katya (Ellis Greer and Lila Dupree). Meanwhile, Matvey (Jay Lee and John Bobek) loves Katya, Bolshintsov (Alberto Isaac and Gregory Itzin) pines after Vera, and the local doctor, Shpigelsky (Harry Groener and Armin Shimerman), hopes to marry Lizaveta (Dawn Didawick and Lily Knight). Also in the ensemble are Lorna Raver and Reba Waters Thomas as Arkady's mother, Anna, and Marcelo Tubert and Patrick Wenk-Wolff as Schaaf, a German tutor.

The creative team includes: set designer Se Hyun Oh, lighting designer Jared A. Sayeg, costume designer A Jeffrey Schoenberg, sound designer Christopher Moscatiello and props designer Erin Walley. The assistant director is Emily Sulzberger and the production stage manager is Lili Koehler.

Antaeus Theatre Company presents the West Coast premiere of Three Days in the Country Andrew with a partner-cast ensemble for a July 12 and July 13 opening (one opening night for each cast) at the Kiki & David Gindler Performing Arts Center in Glendale, California where performances continue through August 26, 2018. Low-priced previews begin July 5.

A MONSTER CALLS based on the novel by Patrick Ness. Inspired by an idea by Siobhan Dowd. Devised by the company.

Directed by Sally Cookson.

"Stories are wild creatures, the monster said. When you let them loose, who knows what havoc they might wreak?"

Thirteen-year-old Conor and his mum have managed just fine since his dad moved to America. But now his mum's very sick and she's not getting any better. His grandmother won't stop interfering and the kids at school won't look him in the eye.

Then, one night, at seven minutes past midnight, Conor is woken by something at his window. A monster has come walking. It's come to tell Conor tales from when it walked before. And when it's finished, Conor must tell his own story and face his deepest fears.

On publication, A Monster Calls became a bestseller with children and adults alike with its dazzling insight into love, loss and healing. It garnered huge critical acclaim, including an unprecedented double win of the Carnegie and Greenaway Medals for outstanding children's literature and illustration. This adaptation is suitable for ages 10+.

Writer in the Room Adam Peck - Set designer Michael Vale - Costume Designer Katie Sykes - Composer Benji Bower - Lighting Aideen Malone - Sound Mike Beer - Projection Dick Straker - Casting Jessica Ronane CDG - Movement Dan Canham - Associate Director Miranda Cromwell.

An Old Vic production in association with Bristol Old Vic. This production will run at Bristol Old Vic in London from July 7 - August 25, 2018

IT HAPPENED IN KEY WEST a new musical with book, music and lyrics by Jill Santoriello. Book and additional lyrics by Jason Huza. Book and original concept by Jeremiah James .

Directed and choreographed by Marc Robin.

Based on a true story, which jolted Key West, Florida in the 1930a, this brand new Musical Comedy takes you on a journey to 1930s Florida, where an eccentric scientist becomes hopelessly inseparable from the woman of his dreams.

Do you believe in undying love?

Count Carl Von Cosel finally finds the girl he's imagined all his life, only to diagnose her with tuberculosis and find out she's married. Hilarious and absurd, this extraordinary love-story follows his desperate attempts to save her life at all costs, and the undying love he displays when she succumbs to her illness.

He steals Elena's body from the graveyard and takes her home.

"Dead though she may be, watch Elena come alive with Carl as he lives out their fantasy beneath the palm trees and sunshine of Key West. Funny, surprising, sentimental and heart-warming – this madcap comedy is like nothing you have ever seen."

Broadway actor Wade McCollum will star as scientist Carl. and Alyssa Martyn as Elena.

The cast also includes Val Adams, Miguel Angel, Alexander Barria, Mary-Jean Caldwell, Andrea Golinucci, Siwan Henderson, Sophia Lewis, Guido Garcia Lueches, Hannah McIver, Ross McLaren, Johan Munir, and Nuno Queimado.

Jamie Roderick: Design - Andrew Johnson: Sound - Lisa Zinni: Costume - Andrew Hopkins: Musical Director - Robert Felstein: Orchestrator - Neil Rutherford: Casting director.

July 4 - 18th August 18, 2018 at the Charing Cross Theatre, Off-West End, London.

AS YOU LIKE IT a comedy by William Shakespeare.

Directed by Max Webster.

New music by Charlie Fink, former frontman of Noah and the Whale.

Choreography by Polly Bennett.

In the mythical Forest of Arden, a world of transformation where anything is possible and anything permissible, two young people discover what it really means to be in love. This warm, open-hearted production promises adventure, sibling rivalry, mistaken identity and romance.

Lighting: Lee Curran. Sound: Gareth Fry. Design: Naomi Dawson.

Friday, July 6, 2018 To Saturday, July 28, 2018 at Regent's Park Open Air Theatre in London.

RIGOLETTO by Elijah Moshinsky.

Conducted by Renato Palumbo.

Directed by Elijah Moshinsky.

Revival director is Hugh Halliday.

Dalibor Jenis stars as Rigoleoot. with Gianluca Terranova appears as the Duke of Mantua until August 2 at this point ) Atalla Ayan takes over the role from August 4. Irina Lungu appears as Gilda until August 2 with Jessica Nuccio appearing in the role from August 4-14. Kristina Mkhitaryan ins in the part from August 17-24.

The production also features: Gennadi Dubinsky, Taras Berezhansky, Sian Pendry, Luke Gabbedy, Benjamin Rasheed, Christopher Hillier, Dominica Matthews, Ileana Rinaldi and Ryan Sharp. Featuring the Opera Australia Orchestra and Chorus.

The Duke of Mantua lives only for pleasure of the female kind. No man's wife or daughter is out of his reach, and while the Duke seduces their women, Rigoletto mocks their misfortune. The men of the court want vengeance, and when they hear Rigoletto has a beautiful woman hidden away, they plot to abduct her. The woman is Rigoletto's daughter, who despite his best efforts to keep her hidden, has already caught the eye of the lustful Duke. He pays a visit to seduce the beautiful Gilda. Before he can complete his mission, Gilda is kidnapped by the mob of men, who take her to the Duke's palace for his amusement. The distraught Rigoletto vows to take vengeance. But Gilda loves the Duke, in spite of everything, and is prepared to go to any lengths to save him from her father's wrath. Love and vengeance meet in the darkness as the opera draws to its dramatic, devastating conclusion.

Kate Gaul is Assistant director. Design by Michael Yeargan. Lighting design by Robert Bryan.

Sung in Italian with English surtitles.

July 6 - August 24, 2018 at the Joan Sutherland Theatre, Sydney Opera House in Sydney, Australia.

YANKEE DOODLE DANDY featuring George M. Cohan's greatest hits and new songs based on lost fragments of Cohan melodies by Albert Evans, with a new book by David Armstrong.

Directed and choreographed by James A. Rocco.

Yankee Doodle Dandy is not the James Cagney movie. It tells the gritty, true story of a rebel who bucked the system and invented musical theatre. Rocco says, "Born into Vaudeville, Cohan wrote songs that would become anthems for the new America of Manhattan's lower east side. His musicals—although seemingly simple—were groundbreaking in their use of story, song, and dance. They were loved precisely because they expressed the enthusiastic dreams of thousands of immigrants, who had newly arrived on our shores. His shows not only gave birth to the American musical, they affected every musical written since then. And that's what our show is about."

At Musical Theatre West, Carpenter Performing Arts Center in Long Beach, CA, July 6-22, 2018.

ASPECTS OF LOVE based on the novel by David Garnett with music by Lloyd Webber and lyrics by Don Black and Charles Hart.

Directed by Jonathan O'Boyle.

Musical direction by Gareth Bretherton. The musical tells the story of passion, love, and loss across three generations of a family and their artistic companions, against a background of 1940s France and Italy.

The ten-person cast features Kimberly Blake as Giulietta, Jason Kajdi, as Hugo, Felix Mosse as Alex, Julia J. Nagle as Elizabeth/ensemble, Minal Patel as Marcel, Olivier nominee Jérôme Pradon as George, and Olivier nominee Kelly Price in the role of Rose. Making their professional debuts in the production are Rosie Cava-Beale in the ensemble, Jack Churms as Jerome/ensemble, and Eleanor Walsh as Jenny/ensemble.

Set and costume design by Jason Denvir, choreography by Sam Spencer-Lane, lighting design by Aaron J. Dootson, sound design by Calum Robinson, and casting by Jane Deitch.

Aspects of Love was first produced at the Prince of Wales Theatre in London in April 1989, running for 1,325 performances before closing in June 1992.

Performances begin at the Hope Mill Theatre in Manchester, England on July 5, with the limited engagement running through August 9, 2018.

ANTIGONE Inspired by Paul Roche's Adaptation of Antigone by Sophocles.

Directed by Carl Cofield.

A work that showcases the strength and voices of audacious women responding to rigid societal inequities and showcases ancient ideas that have taken center stage in the current climate: order, law, justice and marginalized voices confronting power and patriarchy.

Calling on the cultural landscape of African-American traditions and inspired by the Afropunk movement, while also adhering to the Greek tragic form; this fresh reimagining of the classic story promises to "captivate, stun and inspire audiences from all backgrounds."

Set in the city of Thebes in a dystopian future, the struggle for power, glory and the claim to the city shatters the bonds of brotherhood, leaving two men lifeless. The new king proclaims one brother a hero and the other a usurper, leaving his limp body lying in the street as an example to those who dare act against the state. The citizens of the city avert their eyes due to fear, turning instead to their new leader who vows to restore order to the war torn city. But when the sister of the slain young brothers protests the edict, she breaks faith with everything she has ever known in order to set things right at any cost.

The company of Antigone includes: Obie Award winner Ty Jones (as Creon; Julius Caesar), Kahlil X. Daniel (as Teiresias), Carl Louis (as Haemon), Ava McCoy (as Ismene), Adaku Okpi (as Eurydice) and Toya Turner (as Antigone). The ensemble features Ryan Alvarado, Samantha Barriento, Denzel Fields, Daniela Funicello, Avon Haughton, Brynlie Helmich, Anthony V. Merchant, JoVonna Parks, Nedra Snipes and Thomas Varvaro.

Choreographer: Tiffany Rea-Fisher. Costume Designer: Lex Liang. Lighting Designer: Alan Reynolds. Set Designer: Christopher & Justin Swader. Sound Designer: Curtis Craig. Production Stage Manager: Megan Sprowls. Projections: Kate Freer. Props: Samantha Shoffner.

Presented by the Classical Theatre of Harlem. Free Outdoor Theater Production in Harlem's Marcus Garvey Park in New York City with previews: July 5-7. Opening Night: Saturday, July 8. Performances: July 9-29.


WHO'S WHERE




U2 perform Tuesday, July 3 at the Mohegan Sun in Uncasville, CT.

CELINE DION performs July 3-4 at the Marina Bay Sands Grand Ballroom in Singapore and on Saturday July 7 at the Sentul Iternational Convention Center in Jakarta, Indonesia.

ED SHEERAN opens a two night stand on July 6 at the Stade De France in Paris, France.

THE HOLLYWOOD VAMPIRES the supergroup made up of Alice Cooper, Johnny Depp and Aerosmith guitarist Joe Perry spent Tuesday, July 3 performing at the Samsung Hall Zurich, Switzerland. On Saturday, July 7, they can be found at the Summer Festival Lucca, Italy. Next Synday, July 8, they participate in Rock in Rome in Rome, Italy.

EXXON MOBIL SUMMER SYMPHONY NIGHTS STAR SPANGLED SALUTE takes place July 4, 2018 at the Miller Outdoor Theatre in Houston, Texas. Produced by the Houston Symphony, the free event features patriotic music and a fireworks display.


FINAL OVATION


VICTIMS OF THE CAPITAL GAZETTE NEWSPAPER MASS MURDER which took place in Annapolis, Maryland on Thursday, June 28, 2018 when a lone gunman went into the newspaper and opened fire with a shotgun.

Four of victims died in the newsroom. A fifth victim died in a hospital.

The Capital Gazette is owned by the Baltimore Sun Media Group, which is owned by Tronc, inc. One of America's oldest newspapers, The Capital Gazette is considered the "home town" daily newspaper that serves the city of Annapolis, Maryland.

Those murdered:

GERALD FISCHMAN an editor who has worked at the paper since 1992. He was 61. Fischman graduated from the University of Maryland in 1979 and served as the state editor on the school's newspaper, the Diamondback. Fischman is survived by his wife, Saran Erdenebat, an opera singer from Mongolia, and a stepdaughter.

ROB HIAASEN a columnist and assistant editor at the Gazette and previously worked at The Palm Beach Post. The brother of novelist Carl Hiaasen, he was 59 years old. Survivors include his wife Maria and their children.

JOHN McNAMARA former copy editor turned sports reporter. He was 56. Survivors include widow Andrea Chamblee.

REBECCA SMITH a newly hired sales assistant. She was 34. Survivors include her fiancé and his daughter from a previous relationship, with whom she enjoyed a close relationship..

WENDI WINTERS editor and community reporter, who was formerly the owner of a New York boutique fashion and public relations company whose clients included JC Penney's, Sears Roebuck & Company and Gimbels. The mother of four, three of her adult children, Winters Leigh Geimer, Phoenix Winters Geimer and Montana Geimer, currently serve in the U.S. Navy, and either graduated or teach at the Naval Academy, where her father became an officer in 1940. Winters's youngest daughter, Summer Leigh Geimer, graduated from Annapolis High School in 2015, where she participated in the Naval Junior Reserve Officers' Training Corps with the intention of following her siblings into service. Winters was 65.













Next Column: July 8, 2018
Copyright: July 1, 2018 All Rights Reserved. Reviews, Interviews, Commentary, Photographs or Graphics from any Broadway To Vegas (TM) columns may not be published, broadcast, rewritten, utilized as leads, or used in any manner without permission, compensation and/or credit.
Link to Main Page
---
Laura Deni



For the snail mail address, please E-mail your request.
CLICK HERE FOR COMMENT SECTION