! >
Broadway To Vegas
  SHOW REVIEWS     CELEBRITY INTERVIEWS     GOSSIP     NEWS 






Spending $8 million for the last remaining privately owned copy of the Declaration of Independence can whet one's appetite for history. If Norman Lear, creator of such shows as All in the Family and Maude, wasn't fascinated by this country's legal documentation before, having the winning bid at the Sotheby's auction certainly altered his perspective. There was never just one copy of the Declaration of Independence. Rather, 25 copies were printed, so that key signers and each colony could have one.

Lear and his partner's acquisition turned into an idea. Lear was jawing with Rob Light, an agent in the Los Angeles office of Creative Artists Agency, which represents Lear. The two got into a brain storming session and Light had the idea of paring gospel and country music.

So a couple of weeks ago Lear gathered more than 30 country and Christian acts together in Nashville to sing America the Beautiful at Nashville's Scene Three studios for Salute America.



AMY GRANT

Not since manager Ken Kragan thought up Hands Across America has a group of entertainers enmassed the way they have come together for this fourth of July event.

Garth Brooks, Vince Gill, Amy Grant, Kenny Rogers, Lyle Lovett, The Oak Ridge Boys, the Clark Family Experience, Coley McCabe, Brenda Lee, Dean Miller, Keith Urban, BR549, Trace Adkins, Phil Vassar, Jamie O'Neal, Carolyn Dawn Johnson, Little Big Town, the Warren Brothers, True Vibe, ZOEgirl, Chalee Tennison, Holly Williams, Sherrie Austin, Collin Raye, Avalon, Toby Keith, John Berry, Billy Dean, Suzy Bogguss, Christian music star Jaci Valesquez, Lonestar, and Randy Owen lead singer of Alabama who admitted that he showed up because he wanted to see The Declaration of Independence.

The song will be part of the massive Fourth of July event in Philadelphia that is being planned by Lear.

Resting on an easel under heavy guard was that Declaration of Independence, which became the focal point for the taped Philadelphia celebration which will include a reading of the document by actors including Mel Gibson, Catherine Zeta-Jones, Morgan Freeman, Whoopi Goldberg and Kevin Spacey.



CATHERINE ZETA-JONES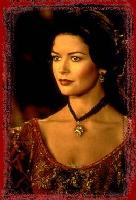 The massive country/Christian choir performance will be added to the mix.

DreamWorks record label chief James Stroud had the music tracks done within 26 hours.

America's biggest 225th birthday party will happen in the place where it all started - Philadelphia. The city's official Independence Day Celebration will offer more than 50 free events during Sunoco Welcome America! which began June 27 and continues through July 4th. The theme for the 2001 Celebration is "A Tapestry of Independence," showing how our nation's fabric is woven together by the contributions of all Americans.

The Festival is expected to attract four million people for fireworks, concerts, parades, outdoor film screenings, and historic reenactments. The 14-hour long July 4th grand finale features a ceremony at Independence Hall, tapping of the Liberty Bell, a big parade, a pop concert, and lavish fireworks set to music.

Don't ever underestimate the importance of fireworks. In 1884 in Swan City, Colorado, miners blew up the town's Post Office because their supply of fireworks failed to arrive.

The first "official" state celebration of the Fourth as recognized under resolve of a legislature occurred in Massachusetts in 1781. Two years later Boston was the first municipality to officially designate July Fourth as a holiday.

Still going strong since 1930 the Boston Pops have played every Fourth of July on the Esplanade to what has evolved into a national event. Oh, there here were a couple of missed years - 1944 for instance was skipped due to the war.



KEITH LOCKHART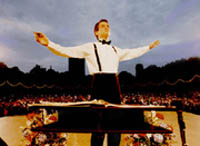 The legendary Arthur Fiedler entertained crowds through the Depression, WWII, the '60s and all the highs and lows of our country in between. Beginning in 1974, the Pops Fourth of July Esplanade concert acquired a new dimension with the addition of cannons, church bells and fireworks.

Firing on queue is steeped in tradition. Failure to count correctly has dire consequences.

On July 4, 1893 in the Battery in New York, a gunner was put under arrest for inaccurate counting of a 21-gun national salute in which 23 rounds were fired.

Crowds notice those things and crowds are a given.

In 1998, the Pops Fourth of July Esplanade concert set the all-time attendance record with a crowd of 500,000. The annual concert is one of the few times when who you are or knowing someone won't help get you a better view. There is no VIP section; any person - regardless of income or anything else - can sit directly in front of the stage - if you get there early.

This year joining Maestro Keith Lockhart and the Pops are pop star Cyndi Lauper, entertainment legend Debbie Reynolds, and ABC World News Tonight anchor Peter Jennings.

Also appearing with the orchestra will be the United States Army Herald Trumpets, under the direction of Tony Cason, and, back by popular demand, Massachusetts State Police Sergeant Daniel Clark.

As has been a tradition since 1974, the concert will conclude with a performance of Tchaikovsky's 1812 Overture, complete with church bells, cannons, and fireworks.



CYNDI LAUPER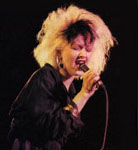 Cyndi Lauper first known as the Girls Just Want to Have Fun singer has reigned as one of the world's most versatile performers in a career spanning nearly two decades. Most recently she's been recording songs for an upcoming studio album, which will be released by year end, and appearing in the feature film The Opportunists. In 1995 she received an Emmy Award for her recurring role as Marianne Lagasso on Mad About You. In 1993 she co-starred opposite Michael J. Fox in Life with Mikey. But Lauper has always been known as an incredible live performer. She recently brought the house down with her performance at The All-Star Tribute to Joni Mitchell. Among stars like Elton John and James Taylor, Ms. Lauper received the only standing ovation of the night.



DEBBIE REYNOLDS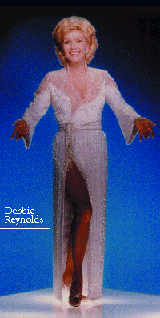 Las Vegas legend Debbie Reynolds has been enchanting audiences with her musical and acting talents for over half a century, and she still sparkles on stage. Ms. Reynolds made her screen debut in The Daughter of Rosie O'Grady, and her big break came in the 1950 movie Three Little Words with Fred Astaire and Red Skelton. Then came her leading role in one of the great screen musicals of all time, Singin' in the Rain. Over a 10-year period, she made more than 25 films, including The Unsinkable Molly Brown - which earned her an Academy Award nomination,

Her Broadway credits include Irene, Annie Get Your Gun, Woman of the Year and The Unsinkable Molly Brown.

In 1996 she received an Academy Award nomination for her role in the Albert Brooks movie Mother.

In 1998 Reynolds and her children, actress/writer Carrie Fisher and filmmaker Todd Fisher, were awarded the AFI Platinum Circle Award, which pays tribute to an entire family whose creative contributions have enhanced the entertainment community.

Her collection and preservation of memorabilia from Hollywood's first half-century of filmmaking has finally found both financial support and a permanent home in Hollywood.

The Herald Trumpets The United States Army Band known as "Pershing's Own." Whether arrayed on the balcony of The White House hailing the arrival of dignitaries from around the world or providing a thrilling climax to a concert, The U.S. Army Herald Trumpets are one of the most spectacular performing groups in America. Establishment in 1959, their first official performance welcomed Her Royal Highness Queen Elizabeth II to America for the opening of the St. Lawrence Seaway.

Sgt. Daniel M. Clark has been performing in uniform while representing the Commonwealth of Massachusetts as a state trooper since 1985, when he was asked to sing at the graduation of his Academy class.

That was the beginning. He now performs more than 150 times a year. In 1998 Clark was asked to open Pops Goes the Fourth with Lockhart and the Boston Pops, which appeared on the A&E television network. As a result, People magazine did a feature article on him, which led to his appearances on the Rosie O'Donnell Show and a duet of Danny Boy with Donnie Osmond on the Donnie and Marie Show.

Sgt. Clark wrote his prelude to our National Anthem from documented history. Initially designed as an educational and motivational speech for children, this prelude has been requested so often that it has become a permanent part of his presentation.

Entertainment has always been an important part of this country's Fourth of July celebrations. In 1810 the first documented play was presented titled Columbia's Independence, which was presented at the Washington Theatre in Washington City

In 1824 a ballet performance titled the Patriotic Volunteer took center stage at the new theater at Chatham Garden, in New York; and in 1883 The Declaration of Independence was read in Swedish at a celebration at Bergquist Park in Moorhead, Minn.

In 1893 a bronze statue made by Thomas Ball of P.T. Barnum was unveiled in Bridgeport, Conn.

By the way, James Heintze, Librarian at American University, Washington, D.C. has compiled a website data base on the Fourth of July which has some fascinating information about our national holiday. Heintze also published the book The Fourth of July in Sound, Spectacle and Symbol



Broadway To Vegas is supported through advertising and donations. Priority consideration is given to interview suggestions, news, press releases, etc from paid supporters. However, no paid supporters control, alter, edit, or in any way manipulate the content of this site. Your donation is appreciated. We accept PAYPAL. Thank you for your interest.


ART AND ABOUT

GRACE SLICK went from a stint in a little-known psychedelic band with her husband and brother in-law, to become lead singer of Jefferson Airplane.

GRACE SLICK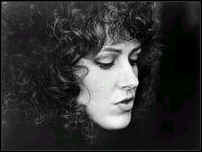 Her exceptional songwriting ability has been re-invented on the artist's canvas. As a singer/songwriter her amazing singing voice alternated drastically between robust and angelic. She shows she has the same depth an artist.

Musically known as much for her wit, idiosyncratic/total lunacy and drug taking as anything else, her paintings register the same dynamics.

Some of her art work is currently on a cross country tour. They'll be on display at the Hotel Monaco in Salt Lake City, Utah July 6 and 7 Admission is free.

Both originals and reproductions will be available for purchase, and some of the proceeds will benefit the Grammy Foundation Art of Music program.



JERRY GARCIA by GRACE SLICK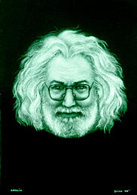 Slick has been drawing for decades, starting out doing pencil pictures of those guesting on the albums - people like David Crosby. Occasionally those drawings would end up as part of the liner notes.

Her hobby gradually grew into an emotional outlet that helped the writer uncork bottled up feelings

Slick's paintings, for the most part, are of her contemporaries Jimi Hendrix, Janis Joplin, Jerry Garcia. But she also adds her own take on animals, like the White Rabbit that was immortalized in Lewis Carroll's Alice in Wonderland stories, and its offspring, the Jefferson Airplane hit song White Rabbit.

EDWARD JAMES OLMOS

EDWARD JAMES OLMOS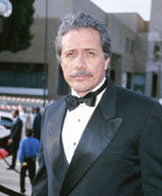 and his Olmos Productions, in collaboration with the Smithsonian Institution for a touring exhibition titled Americanos: Latino Life in the United States.

The exhibition features 120 portraits American citizens of Latin American ancestry, photographed by 32 prize-winning photojournalists from across the country. Organized into six themes - family, community, work, spiritual life, sports and culture and the arts - the exhibit gives insight into the breadth and variety of the Latino experience.

Americanos: Latino Life in the United States has been booked through 2010. It opens today at El Museo Latino, Omaha, Nebraska and will be on display through Sept. 22.


A RECORD BREAKING FOURTH

HOT DOG! The annual Nathan's Famous Fourth of July Hot Dog Eating Contest on Coney Island will begin at noon on Wednesday.

A 100-pound mattress salesman from Saitama, Japan, known as The Rabbit set a new world's record last year by inhaling more than 25 hot dogs in just 12 minutes.

Kazutoyo Arai devoured an unprecedented 25 and one-eighth hot dogs, defeating his American challenger, reigning hot dog champ Steve "The Terminator" Keiner, 35, of Atlantic City, New Jersey. The 5-foot-6-inch Arai weighed in at 100 pounds. He topped the previous record of 24.5 hot dogs set in 1997 by another native of Japan, Hirofumi Nakajima.

Nathan's contest has been held at the original Coney Island hot dog stand every Independence Day since 1916, the year Nathan Handwerker borrowed $320 from entertainers Eddie Cantor and Jimmy Durante to start the business.

The contest winner gets to wear the coveted bejeweled Mustard Yellow International Belt until next year.

The National Hot Dog Council estimates Americans will eat 88 million hot dogs Wednesday at Independence Day Celebrations.

ATTEMPTING TO BREAK THE RECORD people in the Midwest are digging out the polyester and practicing the moves. On the Fourth of July an attempt will be made to break the world record for the number of people singing and dancing to Y.M.C.A. the 1970s disco hit by the Village People that climbed to No. 2 on the charts. The record breaking attempt will take place at Rosenblatt Stadium during the baseball game between the Omaha Golden Spikes and the Salt Lake Stingers.



CASEY THE MASCOT will lead the attempt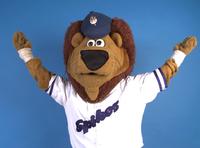 The current record for the largest number of people simultaneously performing the Y.M.C.A. dance is 6,907, according to Guinness World Records. It was set Nov. 1, 1997, after the homecoming football game at Southwest Missouri State University. The annual Fourth of July ballgame and fireworks show at Rosenblatt typically draws a sellout crowd of more than 24,000 fans.

Casey, the Spikes mascot, will perform the dance during the middle of the fifth inning to give fans a chance to practice.

Casey will lead the record-setting attempt with help from the Rump Roasters, the Omaha Beef indoor professional football team's dance team of really big beefy guys. The Rump Roasters will be dressed as the Village People.

Each fan entering Rosenblatt for the game will receive a commemorative numbered sticker. Fans will be asked to return the sticker if they leave before the record attempt during the post-game interlude before the fireworks show. A count will be taken of the unused stickers to determine the official number of participants. To qualify as a Guinness record, the dance must be performed for at least five minutes.



MR. PRESIDENT that 1962 musical with lyrics by Irving Berlin, has been given a 21st Century spin by Forbidden Broadway creator Gerard Alessandrini. Previews began last Thursday, June 28, with an official August opening at the Douglas Fairbanks Theatre, NYC.

This new musical will play in repertory with the Drama Desk Award winning Forbidden Broadway 2001. Presented in the same sassy style as Forbidden Broadway the new version of Mr. President is inspired by the musical, with music and lyrics by Irving Berlin and book by Howard Lindsay and Russel Crouse. Gerard Alessandrini has rewritten and politically corrected Mr. President using characters such as George Shrub Jr. and Al Bore to lampoon the current political administration. Mr. President is directed and musically staged by Alessandrini and John Znidarsic. The show is produced by John Freedson and Harriet Yellin.

Irving Berlin's 1962 musical, Mr. President, brought Berlin back to Broadway after too long an absence. The score was tremendous. With fingers crossed Perry Como was approached to devote an entire album to songs from Berlin's score for Mr. President. After listening to the music Perry asked Ray Charles, his longtime arranger, to give it a listen. Somebody mentioned that Kaye Ballard could do They Love Me real great. Somebody else said, "Can you hear Sandy Stewart doing The Secret Service?"

Soon the album became cast and structured. In 1962 Perry and his great TV cast - Kaye Ballard & Sandy Stewart with The Ray Charles Singers With Mitchel Ayres' Orchestra recorded The Best Of Irving Berlin's Songs From Mr. President.

Now there is a new book and lyrics that blur the line between showbiz and politics. Songs from the musical and other gems from the Irving Berlin catalogue are included.

Featured in the cast are: Whitney Allen, Jono Mainelli, Amanda Naughton, Michael West, Eric Jordan Young, Stuart Zagnit and Clif Thorn as Mr. President. Costumes are by Alvin Colt, with sets by Bryan Johnson and Lighting is by Marc Janowitz. Produced by John Freedson and Harriet Yellin.

EDUCATING RITA written by Willy Russell stars Jacqueline McKenzie as Rita, and Edward Herrmann as the professor. Bruce Paltrow directs. Performances at the Nikos Stage on June 27 for a run through July 8. Williamstown Theatre Festival

TOUGH! by Canadian playwright George F. Walker. (see Broadway To Vegas column of February 1, 1999) This 1993 comedy explores three young adults' fractured lives as they struggle to keep a grip on their lives and each other. Performed by Justin O'Connor, Amanda Pajer and Dana Wise, the play receives its Midwest premiere Tuesday in a staging by Jared Leal for Smash Theatre. July 2 - July 24. WNEP Theater, Chicago, IL.

FUNNY GIRL stars Judy Blazer, Michael Nouri and Linda Stephens in the new production of Jule Styne-Bob Merrill-Isobel Lennart classic at the Sundance Theatre in Utah. Peter Anastos is the choreographer. Set designs by Peter Dean Beck; costume designer James Scott, lighting designer David Lander, and musical director Ryan Murphy. The show opened June 30 and runs through August 18.

THEATRE FOR A NEW AUDIENCE has been invited by the Royal Shakespeare Company to bring an American production of Shakespeare as part of the RSC's Autumn Visitors Season 2001. Jeffrey Horowitz, TFANA's Artistic Director, announced that Bartlett Sher will stage a new production of Cymbeline for TFANA which will premiere at the RSC and then return to New York. Theatre for a New Audience is the first American theatre company to be invited to bring a Shakespeare production to the RSC.

The RSC Visitor's Season will include two productions at The Other Place in Stratford-Upon-Avon. Cymbeline, with an American cast, will run November 19 - December 1. The Merchant of Venice, directed by Ion Caramitru, will be staged by Euro-Japan Theatre Organization as a co-production between Theatre-du-Sygne & Haiyu-za Company, Tokyo and Bulandra Theatre, Bucharest with a Japanese company for four performances, October 25- 27.

As part of TFANA's visit to the United Kingdom, a special debate will be hosted at The Other Place on November 25. Featuring theatre practitioners, actors, directors and critics, The Sound of Shakespeare will be an opportunity to discuss the international nature of Shakespeare in performance and text.

Cymbeline is the first production that Theatre for a New Audience has presented outside of the United States. The play will rehearse in New York before beginning performances November 19 and opening at The Other Place on November 22. After a two week run, it will open in New York in January, 2002.

Sher has previously staged Cymbeline as the opening of the Intiman Theatre's 2001 season, and prior to that for the Idaho Shakespeare Festival. Cymbeline, a Shakespeare romance, combines fairy tale and myth, love and forgiveness. Sher will approach this many-faceted story employing a multi-cultural company and styles ranging from Elizabethan to Kabuki, Beijing Opera to the Wild West.

MAYBERRY REUNION this week-end at Opryland Hotel and Acuff Theatre in Nashville. Don Knotts, 76, who won five Emmy Awards for playing the high strung deputy sheriff Barney Fife, leads the reunion cast.



DON KNOTTS AND GEORGE LINDSEY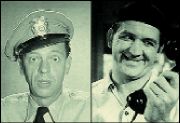 Also appearing are Betty Lynn (who played Barney's girlfriend, Thelma Lou), George Lindsey (Goober), Howard Morris (Ernest T. Bass), Rodney Dillard, Doug Dillard, Mitch Jayne, Dean Webb, Maggie Peterson Mancuso (The Darlings) and Bernard Fox (Malcolm Merriweather, the English butler). More than 2,000 people have paid $268 for the three-day package, and single day tickets were also available.

Events include Aunt Bee's Blue Ribbon Dinner, hosted by Lindsey with question and answer opportunities. The Mayberry Cast Reunion Show, and a Meet and Greet Reception with the actors and actresses.

Previous events have seen fans stand in line as long as 90 minutes to obtain have Knotts autograph. copies of the 1999 paperback edition of his autobiography, Barney Fife and Other Characters I Have Known. He still performs, having recently starred in a stage production of Norman, Is That You? in Kansas City, on the road in comedy skits with Tim Conway - they perform in Traverse City, Mich. on September 21 and 22.- and in a featured role in the 1998 film Pleasantville. In the shows at Opryland, a repeat of a similar gathering in 1991, Knotts and the others will re-enact part of one of his favorite episodes: Tone-deaf Barney is fooled into believing he's singing in a beautiful baritone voice in a church choir solo. "I start to sing and some other voice comes in for me," he says. "I'm just mouthing the words, but I think it's me. It's pretty funny." Producer Phillip Stegner says Knotts will wear his "original salt-and-pepper suit" during the scene and also will perform a baseball skit with which he used to entertain then-child actor Ron Howard (Opie) between takes.


WHO'S WHERE


THE CHIPPENDALES There are 32 of them. They have been buffed, trained, worked on, worked out, choreographed, staged and presented for the sole purpose of entertaining women.

They are a well-oiled sadistically drilled machine that is furiously determined to raise the bar on the current concept known as audience participation.

Some say their show is 120 minutes of sex thinly disguised as choreography. Others herald their ability to effortlessly physicalize the vertical representation of fantasized copulation.

The Chippendales is produced by Art Garfunkle's first cousin, Louis J. Pearlman, who started a celebrity air charter service, Trans Continental Airlines. He hauled Michael Jackson, Madonna and Phil Collins. After discovering that Kids on the Block raked in over $100 million in record, tour and merchandise sales, Pearlman decided it was time to enter the music business. He formed Trans Continental Records and hit it big with the Backstreet Boys.

The Chippendales is directed by Gary Goldman, choreographed by Glen Pakard and Brian Thomas, designed by Robert Guy with costumes, Richard Wagner on lights , Sammy Yee in charge of sound, and musical director R.H. Factor. The Chippendales can be found at The Exit, NYC.

JOHN SPENCER who finishes up his starring role off Broadway in Glimmer, Glimmer and Shine on July 8 heads back to The West Wing and once again attempts to kick the smoking habit. He'd stopped smoking and then got the part in Glimmer, Glimmer and Shine, which required him to smoke non-stop, getting him re-hooked on the weed. He's gotten the "patch" and is determined to once again get off the coffin nails.

PATTI PAGE July 4th performs in St. Paul, MN at the Taste Of Minnesota Festival.

WHOOPI GOLDBERG does her thing today in Hampton Beach, NH at the Hampton Beach Casino Ballroom and then takes center stage on Thursday in Uncasville, CT at the Mohegan Sun Casino.

JOHNNY MATHIS performs July 6 and 7 in Reno, NV at the Silver Legacy Casino.

TONY BENNETT one night, tonight, in Cincinnati, OH at the Riverbend Music Center.

NATALIE COLE in Los Angeles, CA performing at the Hollywood Bowl on July 7.

LINDA EDER July 7 at the Cynthia Woods Mitchell Pavilion at the Woodlands in Houston, TX.

DON RICKLES insults the happy audience July 7 in Beverly, MA at the No. Shore Music Theatre.

JERRY VALE sings July 7, in Ocean Grove, NJ

FREIHOFER'S JAZZ FESTIVAL July 1st, noon to 10:30 p.m. Saratoga Performing Arts Center, New York features on the Main Stage: Gladys Knight, George Benson, Arturo Sandoval, Boney James, Joe Lovano Nonet, Roy Hargrove Quintet, Stefon Harris Quartet, Roberta Gambarini The Marie St. Louis Concert Series at the Gazebo: Hilton Ruiz & Lisle Atkinson Duo, Richard Leo Johnson, Roberta Gambarini, Marcio Faraco, Jamie Baum Group.

JOURNEY WITH PETER FRAMPTON AND JOHN WAITE Saratoga Performing Arts Center July 3.

HUEY LEWIS AND THE NEWS headline at Rice-Eccles Stadium, Salt Lake City on July 4th.

THE BEACH BOYS delivered good vibrations to 65,000 people who showed up for the free concert last Friday at Memorial Park, Omaha, Nebraska. That topped the previous record of 50,000 who showed up to see the Righteous Brothers.


PIFFLE AND PROFUNDITIES

NADIA COMANECI the Olympic gold medallist was sworn in as a U.S. citizen Friday at the Oklahoma City federal courthouse. Among others, Nadia's hubby, former Olympic gold medallist Bart Conner, was by her side.












Next Column: July 8, 2001
Copyright: July 1, 2001. All Rights Reserved. Reviews, Interviews, Commentary, Photographs or Graphics from any Broadway To Vegas (TM) columns may not be published, broadcast, rewritten, utilized as leads, or used in any manner without permission, compensation and/or credit.
Link to Main Page
---
Laura Deni



U.S. Postal Address: Post Office Box 60538, Las Vegas, NV 89160
CLICK HERE FOR COMMENT SECTION