! >
Broadway To Vegas
  
  REVIEWS INTERVIEWS COMMENTARY NEWS

| | |
| --- | --- |
| | |
SPONGEBOB SQUAREPANTS IS A BROADWAY DELIGHT - -MORE HIGH PROFILE BAD BOYS COMMITTING SEXUAL ASSAULT - - SO THIS IS THE STRONG SEX - - TRU VOICES NEW MUSICALS READING SERIES - - AMADEUS RETURNS TO LONDON - - NEW ENDING FOR CARMEN - - MISSISSIPPI THEATRE FESTIVAL - - THEATER & RESISTANCE SYMPOSIUM - - DONATE . . . Scroll Down






Copyright: January 7, 2018
By: Laura Deni
CLICK HERE FOR COMMENT SECTION


SPONGEBOB SQUARE PANTS IS A BROADWAY DELIGHT
The cast of SpongeBob SquarePants. Photo: Joan Marcus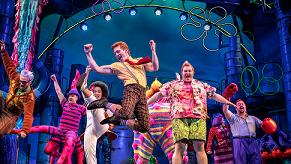 On television the television series SpongeBob SquarePants is a brilliantly constructed, entertaining show that deals in real issues and promotes sensible and correct behavior.

It's a cartoon show where SpongeBob lives beneath the sea in a pineapple.

Trying to translate that into a stage show which appeals to adults who are willing to drop into the theatrical ocean the big bait dollars in order to reel in something worth catching, can be daunting.

Fortunately, SpongeBob SquarePants The Broadway Musical at the Palace Theatre on Broadway more than succeeds. The splash it has made on Broadway is impressive, endearing and enduring.

Don't expect the musical to float off any time soon. That's good news.

Two performers - in the leads, no less- are making awesome Broadway debuts.

The nimble and cheerful Ethan Slater as the always optimistic, emonymous sponge and Danny Skinner as his best friend Patrick Starr both deliver outstanding performances. Expect to see well deserved long term careers for each of them.

Featured members of the talented cast are Lilli Cooper as Sandy Cheeks, Tony nominee Gavin Lee as bossy Squidward, and Wesley Tayler as Sheldon Plankton and Brian Ray Norrid who is transformed into Eugene Krabs by wearing red boxing gloves.

The cast also includes Gaelen Gilliland, Juliane Godfrey, Kyle Matthew Hamilton, Curtis Holbrook, Stephanie Hsu, Jesse JP Johnson, L'ogan J'ones, Jai'len Josey, Kelvin Moon Loh, Lauralyn McClelland, Vasthy Mompoint, Oneika Phillips, Jon Rua, JC Schuster, Abby C. Smith, Robert Taylor Jr., Allan Washington, Brynn Williams and Matt Wood.

Directed by Tina Landau, the musical features a book by Kyle Jarrow, choreography by Christopher Gattelli, and songs by a bounty of pop stars, including David Bowie and Brian Eno, Cyndi Lauper, John Legend, Sara Bareilles, Steven Tyler, and a writing team of Andy Paley and Tom Kenny, the latter knowing more about SpongeBob than anyone else. He's been the voice of SpongeBob since the cartoon's 1999 Nickelodeon debut.



Gavin Lee and company in SpongeBob SquarePants in one of the show's high points. Photo: Joan Marcus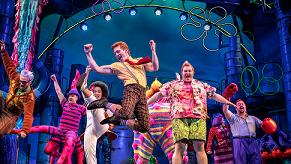 Director Landeau wisely doesn't try to overplay the fact that water is what makes an ocean. The cast isn't submerged in a pool breathing through air hoses. There is no water. There are giant pool cups and lime-green pool noodles which become flora and fauna. The movement, choreographed by Christopher Gatelli, makes effective use of merging swimming motions with dance moves. None of it looks contrived. It's delightfully wonderful.

Illusion is a powerful force and this production perfectly captures the tone of the television series.

The costumes don't bear even the slightest resemblance to the television cartoon caricatures, but the essence and intent are obvious. The psychedelic colorful costumes and three dimensional sets by Tony winner David Zinn are blissfully fun.

The first act closer Tomorrow Is by flaming Lips is inspirational.

Wearing four legged pants Squidward (Gavin Lee) performing an outstanding, show stopping, four-footed tap dance backed by a showgirl line of pink-sequined sea anemones is splendid. Then there is that heavy-metal boy band composed of sea skates on skateboards, with music by Steven Tyler and Joe Perry of Aerosmith, guaranteed to make you smile.

The musical numbers cover the spectrum - and juts around in a cross between acid rock and everything else.

Broadway To Vegas has previously reviewed the Broadcast Cast Recording. See Broadway To Vegas column of October 1, 2017.

There is a plot line: SpongeBob learns that his beloved home they call Bikini Bottom is in danger of being destroyed by the undersea volcano Mount Humongous

SpongeBob, Patrick and the brilliant scientist Sandy Cheeks (Lilli Cooper,) plus a squirrel are charged with the responsibility of coming up with a plan to save their world.

Despite all of the obstacles - the money obsessed Eugene Krabs (Brian Ray Cooper), sees disaster as an opportunity to foist off to an impulse buying shopper Krabby Patty specials, which is against the advice of whale daughter Pearl (Jai'Len Christine Josey). Shellfish Mayor (Gaelen Gilliland), is focused on how he can make himself look good and remain in office. Evil doer Sheldon Plankton (Wesley Taylor), cooks up a plan for control of the fast-food industry aided by his computer Karen (Stephanie Hsu), planning to hypnotize the entire population of Bikini Bottom and get them addicted to his non-appetizing chum burgers.

Never mind all of the problems which can befall those who reside under the sea, the outcome is giddy and favorable.

Like the television series, there is a teaching lesson. Objects the residents find in the sea are trash - tossed into the ocean by inconsiderate humans.

Projection design by Peter Nigrini, sound design by Walter Trarbach, and orchestrations and arrangements by Tony and Putlizer winner Tom Kitt.

The stage translation through movement, costumes, sets and dialogue offers justice to the original SpongeBob SquarePants. Anybody who loves the television show won't be disappointed in the stage version. The consequences will be that once children figure that out, they'll want wanting to see the show, which would make a nice birthday treat or reward - not to menton a fun outing with parents.

Adults won't be bored thinking they're sitting through a children's show, which they aren't. There is a gentle, yet pointed aspect that the creatives have utilized to appeal to all ages.

This is a whimsical production in which three generations can sit together and - each in their own way - enjoy the show without fearing that anyone in their party will be embarrassed.










E-Book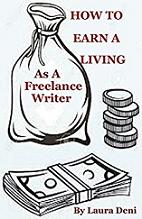 Soft back Book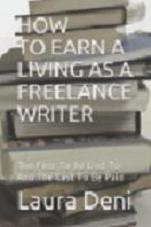 This is not your typical, totally boring textbook.

In the pages of How To Earn A Living As A Freelance Writer you'll find sex, celebrities, violence, threats, unethical editors, scummy managers and lawyers, treacherous press agents, sex discrimination; as well as a how-to for earning money by writing down words.






Broadway To Vegas is supported through advertising and donations. Priority consideration is given to interview suggestions, news, press releases, etc from paid supporters. However, no paid supporters control, alter, edit, or in any way manipulate the content of this site. Your donation is appreciated. We accept PAYPAL. Thank you for your interest.


ART AND ABOUT


REMEMBER TO FLOSS AND BRUSH

George Washington's dentures. Photo: Mount Vernon.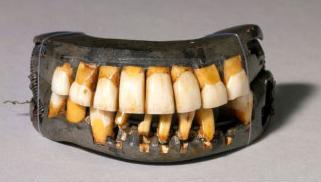 Mount Vernon the home now Museum of George Washington has released information regarding the trouble with George's teeth. At Mount Vernon you can separate fact from fiction and learn more about George Washington and his choppers.

Despite his legendary physical strength and iron constitution, George Washington's failing teeth were a source of regular suffering throughout his entire life. At age 24, Washington recorded in his diary that he paid 5 shillings to a "Doctr Watson" who removed one of his teeth. Letters and diary entries later in his life make regular reference to aching teeth, lost teeth, inflamed gums, ill-fitting dentures, and a host of other dental miseries. Payments to dentists and purchases of toothbrushes, teeth scrapers, denture files, toothache medication, and cleaning solutions are also regularly present in Washington's communications throughout his life.

According to Mount Vernon, "One of the most enduring myths about George Washington is that his dentures were made of wood. It's quite possible that some of his dentures, particularly after they had been stained, took on a wooden complexion, but wood was never used in the construction of any of his dental fittings. "Throughout his life Washington employed numerous full and partial dentures that were constructed of materials including human, and probably cow and horse teeth, ivory (possibly elephant), lead-tin alloy, copper alloy (possibly brass), and silver alloy."

"Deep within one of Washington's account books is an entry which details Washington's purchase of 9 teeth from "Negroes" for 122 shillings. It's not clear if Washington intended to use these teeth as implants or within a new set of dentures or if he employed the teeth at all. While this transaction might seem morbid to a modern audience, purchasing human teeth was a fairly common practice in the 18th century for affluent individuals."

Come to Mount Vernon in Mount Vernon, Virginia and view George Washington's only surviving set of dentures in the Donald W. Reynolds Museum and Education Center.

SO THIS IS THE STRONG SEX Early Women Psychoanalysts exhibition explores the lives and work of a number of women from the early history of psychoanalysis. An exciting collaboration with the Sigmund Freud Museum in Vienna, this historically focused exhibition showcases the major influence Marie Bonaparte, Helene Deutsch, Emma Eckstein, Anna Freud, Lou Andreas-Salomé and Sabina Spielrein had on the work of Sigmund Freud and the development of psychoanalysis.

Using materials from the Sigmund Freud Museum in Vienna, the show connects the achievements of these figures with the era in which they lived. Seeking to challenge the idea of psychoanalysis as a science dominated by men, the issues of childcare in Vienna of the 1920s and 1930s, the development of international women's movements, and core topics of psychoanalysis such as the Oedipus complex, transference and countertransference, sexuality and femininity are explored.

For the first time ever the Freud Museum London is exhibiting unpublished letters from Princess Marie Bonaparte, a figure integral to the Freud family's escape from the Nazis in 1938. Alongside antiquities from Freud's collection which Bonaparte personally smuggled out of Nazi-occupied Vienna, this opening up of the archive is an exciting opportunity to discover the personal correspondence of Anna and Sigmund Freud, and their most trusted confidantes.

Original exhibition conceived and designed by Monika Pessler, Daniela Finzi and Johanna Frei, Sigmund Freud Museum Vienna. On display through February 4, 2018 at the Freud Museum in London.

LIFE ONLINE How did our lives change when the internet was born? Find out in the world's first gallery dedicated to the social, technological and cultural impact of the web.

Follow the history of the internet around Life Online. From the very first online communities to the latest ideas, uncover how it has transformed our lives and society. Who were the key innovators who developed the first computer networks? Find out who invented the internet and watch as it grows around the world.

Explore the early days of social networking - from the first email to the first home-grown virtual societies. Build your own web page, take a trip in the Museum's online time machine and try to protect the internet against some of the world's deadliest viruses. Explore search engines, online businesses, and the online communities that create the dynamic culture of the modern internet. See if you've got what it takes to become a dotcom millionaire, secure your online privacy, and contribute your opinion to the gallery.

What does the future hold? New concepts, experiments and prototypes are constantly being developed - contribute to digital artworks and see the latest experimental ideas.

Exhibited at the National Science and Media Museum in Bradford, England.

MUSEUM OF FINE ARTS IN BOSTON is celebrating Martin Luther King, Jr. Day by offering free admission to the Museum. Events include an "array of vibrant programs, performances, and activities presented in the spirit of Dr. King. Spend the day at the MFA and enjoy musical performances, gallery and interactive family tours, art-making projects, and much more."

SCHOMBURG CENTER 6TH ANNUAL BLACK COMIC BOOK FESTIVAL will feature panels and discussions on topics including diversity, social justice in comics, and black comics in digital spaces.

January 12 & 13 at the Schomburg Center of the NY Public Library in New York City.










SPREADING THE WORD


EXTREMELY CLEVER TIE IN to the Christmas standard On the Twelve Days of Christmas by Clarence House, which is the abode of Prince Charles and Camilla. In doing a retro of what the couple has done the previous year, the events were tied into verses of the song. Such as:

"On the ninth day of Clarence House Christmas, my true love sent to me, nine ladies (and men) dancing
In Malaysia this November The Prince and The Duchess were given a wonderful welcome by dancers at Sarawak Cultural Village!

"On the eighth day of Clarence House Christmas, my true love sent to me, eight cows for milking -
The Prince of Wales and Prince William inspect a Royal herd of Ayrshire dairy cattle during a visit to Duchy land in Gloucestershire."

"On the seventh day of Clarence House Christmas, my true love sent to me, many swans a-dancing -
Did you know The Prince of Wales has been President of the Birmingham Royal Ballet since 2003 and Her Majesty The Queen is Patron.

"On the fifth day of Clarence House Christmas, my true love sent to me, Welsh gold rings -
Did you know the British Royal Family has used pure Welsh gold to create their wedding rings since 1923?

TRU VOICES NEW MUSICALS READING SERIES features Viva Max! on January 15, 2018 at The Actors Temple Theater in New York City.

A new musical-comedy adventure, with music & lyrics by Skip Kennon and a book co-written by Julie Miller & Fred Landau The show is based on the novel by Jim Lehrer, who is probably best known for The MacNeil/Lehrer Report and Jim Lehrer's NewsHour on TV, but is also a renowned novelist and playwright.

Remember the Alamo? Max will make sure you never forget it! In this new musical comedy-adventure, a young, idealistic Mexican General seeks respect for himself and Mexico by marching his soldiers into Texas in an against-all-odds quest to reclaim the Alamo. The show is based on Jim Lehrer's rollicking satiric novel set 50 years ago, but the story remains current and passionate on 21st-century matters like immigration, gun control, and respect for foreign peoples and their cultures.

The cast includes Broadway's Caesar Samayoa as General Max, Savannah Frazier as Paula, William Parry as President LBJ, Maureen Silliman as Hattie, Jane Smulyan as Lady Bird Johnson, and Michael Cone as Private Ungaro, and Sarah Corey as the fiery Carmela, who sends Max off on his quest.

The reading will be followed by a Dollars and Sense panel discussion with prominent New York producers, general managers and artistic directors focusing on potential venues, marketing and budgeting of the works presented.

THEATER & RESISTANCE SYMPOSIUM sponsored by The Martin E. Segal Theatre Center, Theatre Without Borders, The H.E.A.T. Collective, and Tamizdat presents a timely community conversation exploring the challenges and power of progressive activist theater. "At this cultural moment many in the arts are seeking ways to bring activism into their work; this symposium will be a platform for sharing ideas and resources. It will inform, empower, recharge, facilitate, and inspire."

A selection of resistant theater projects from around the world will present their work as examples; leading activist artists will discuss the challenges and successes; experts will present on diversity, climate and sustainability, artist rights, artist mobility, and public and board relations. An open discussion will follow. The Symposium is for artists and administrators alike, and is designed to build communities across borders, genres, and disciplines.

Scheduled speakers and panelists include: Chen Alon, Chantal Bilodeau, Matthew Covey, David J. Diamond, Lilly Fellman, Catherine Filloux, Sanjoy and Sima Ganguly, Sue Hamilton, Frank Hentschker, Souliman Khatib, Julia Levine, Jessica Litwak, Jonathan Meth, Dijana Milosevic, Issa Nyaphaga, Deepa Purohit, Martha Redbone, Ari Roth, Katy Rubin, Nisha Sajnani, Saviana Stanescu, Julie Trebault, Nia Witherspoon, Mia Yoo, and more.

This event is free & open to the public & livestreamed.

Friday, January 12, 2018, at The Martin E. Segal Theatre Center, Elebash Hall, CUNY Graduate Center, New York City.

RACHEL a staged reading of a new musical about Rachel Carson. Music by Jared Field. Book/Lyrics by Jessie Field. Directed by Ari Laura Kreith takes place Monday, January 8, 2018 at Guild Hall in East Hampton, NY.

"Marine biologist and writer Rachel Carson struggled to find her place in the world as a scientist and a gay woman. Her book Silent Spring alerted many to the dangers of DDT and other pesticides, and has been credited with launching the modern environmental movement. This triumphant new musical explores how we take a stand for what matters, even in the face of professional adversity and personal tragedy."

THE KEAN UNIVERSITY THEATRE CONSERVATORY in partnership with Premiere Stages, the professional theatre company in residence at Kean University, will present two performances of the biannual Kean Actors Showcase on Thursday, January 11, 2018 at the Gene & Shelley Enlow Recital Hall in Hillside, New Jersey.

The showcase, which features current B.F.A. Theatre Performance and B.A. Theatre students as well as recent graduates of the program, gives students the opportunity to audition for industry professionals, including agents, casting directors and artistic directors.

The 2018 showcase will highlight Sabrina Alamo '18, Kerry Borowski '17, Peighton Bryant '17, Lisa Burgos '18, Frank L. Calabrese '17, Chris DeBono '17, Deonté Griffin-Quick '18, Brianna Javis '18, Marissa Parrott '17l, Gaby Resende '17, Ryan C. Strack, and Kyiana Andrew Vargas '17.

Accredited by the National Association of Schools of Theatre, the Kean University Theatre Conservatory mirrors the university's mission to provide a core educational foundation based on the liberal arts. Curricula are designed to educate theatre students to enter the realm of professional theatre, theatre education or advanced graduate studies.

MISSISSIPPI THEATRE FESTIVAL which provide attendees the opportunity to "see some exceptional community theatre productions, high school productions and attend a wide variety of workshops. Attendees can participate in the Individual Events and win awards for their monologues, scenes or duets. There is also networking and social activities."

January 11-14, 2018 at the Mississippi University for Women, Columbus, MS.

THE COACHELLA MUSIC AND ARTS FESTIVAL has announced that R&B singer the Weeknd, pop diva Beyoncé and rapper Eminem will headline.. It's the first time a rock act won't get top billing.

That gives a nod to hip-hop and R&B, which has reportedly supplanted rock as the most popular pop music forms.

Beyoncé has made guest appearances at Coachella with husband Jay-Z and her sister, Solange. She was slated to headline at last year's music festival but dropped out after becoming pregnant with twins.

The Festival takes place April 13-15, 2018 and April 20-22, 2018 at the at the Empire Polo Club in Indio, California, located in the Inland Empire's Coachella Valley.

General admission passes are $429, including fees and taxes, while the Festival Pass and Shuttle Combo is $504. VIP Festival Passes are $999 and VIP parking is $150.

TRENCH WARFARE will be presented on Thursday, January 11 at the World War I Museum in Kansas City.

A group of local artists and University of Missouri-Kansas City students offer a one-night theatrical performance of Trench Warfare with two performances.

The play was written by UMKC alum Charlie Weitkamp and directed by Marianne McKenzie, an MFA Acting and Directing student at UMKC. Trench Warfare is called "a surreal exploration of the relationships that help people maneuver through trauma that is set in the trenches during the Great War." The play is free to attend.

PORTUGUESE FOLK MUSIC might not have been the first thing you thought about upon awakening. However, the Portuguese have a proud history of traditional folk music which is helped being kept alive by a group called Ahkorda, composed of Samuel Louro (Percussion and Guitar),, Rafael Gomes (Bisonor Chromatic Accordion), and David Carvalhana (Bouzouki, Cello and Voice). They work in trad/ folk music, in order to preserve the richness of traditional songs and dances. Through a wide collection of themes and traditional dances, in which they introduce new arrangements and sonorities, they try to share and transport their music through all the corners off the world.

Portuguese traditional/folk music, fado - which means destiny or fate is a music genre that can be traced to the 1820s in Lisbon, Portugal - but probably has much earlier origins. The style of music has had a significant impact, with Amália Rodrigues still the most recognizable Portuguese name in music, and with more recent acts, like Dulce Pontes and Mariza. The genre is one of two Portuguese music traditions in the UNESCO Intangible Cultural Heritage Lists, with the other being Cante Alentejano. Regional folk music remains popular too, having been updated and modernized in many cases, especially in the northeastern region of Trás-os-Montes. Some more recent successful fado/folk-inspired acts include Madredeus and Deolinda, the later being part of a folk revival that has led to a newfound interest in this type of music.

PRINCE HARRY AND MEGHAN MARKLE on Tuesday, January 9, will visit the London studios of Reprezent 107.3FM, a youth-orientated radio station which trains hundreds of young people every year in media and employment skill.

The engaged couple will meet on air hosts as well as staff and training personnel to learn about its work supporting young people.

ELVIS PRESLEY on Monday, January 8, 2018 would have celebrated his 83rd birthday. The King of Rock N' Roll died in 1977 at his Memphis home at the age of 42.

PRINCE EDWARD The Earl of Wessex, who is Patron of the National Youth Jazz Orchestra, will attend a reception at Ronnie Scott's Jazz Club, in Soho, London on January 10, 2018.

JANUARY 7 is National Tempura Day. Monday, January 8 is National English Toffee Day. January 9 is National Apricot Day. January 10 is National Bittersweet Chocolate Day. January 11 is National Hot Toddy Day and National Milk Day. January 12 is National Marzipan Day, National Curried Chicken Day, National Glazed Doughnut Day and Kiss a Ginger Day. Unfortunately, Prince Harry is taken.



E-Book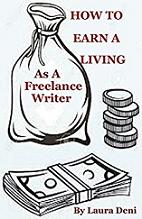 Soft back Book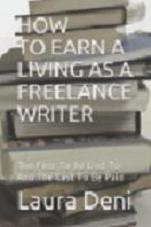 This is not your typical, totally boring textbook.

In the pages of How To Earn A Living As A Freelance Writer you'll find sex, celebrities, violence, threats, unethical editors, scummy managers and lawyers, treacherous press agents, sex discrimination; as well as a how-to for earning money by writing down words.





NEGATIVE REVIEWS FOR . . . .
Ben Vereen in a 2014 photo.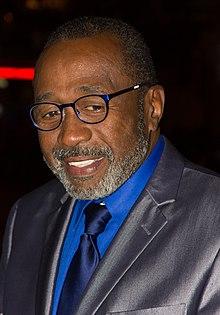 BEN VEREEN the Tony award winning star has been accused by several actresses of sexual assault during auditions he held for Hair which was mounted in 2015 at the Venice Theatre, a Florida community theatre.

Vereen has been accused by women of forcing unwanted kisses, hugging them aggressively, stripping naked during an acting exercise and making degrading comments about their weight, sex appeal and personal lives. Two of the actresses told Chris Peterson of the blog OnStage that Vereen lured them to his Florida rental home on separate occasions in September 2015 under the guise of "private rehearsals." Then he "pressed his erect penis into their legs without warning."

NY Daily News was the first print publication to break the story.

In a statement to the Daily News Vereen wrote: "While it was my intention to create an environment that replicated the themes of that musical during the rehearsal process, I have since come to understand that it is my conduct, not my intentions, which are relevant here. So I am not going to make any excuses because the only thing that matters here is acknowledging and apologizing for the effects of my conduct on the lives of these women."

Oscar winner PAUL HAGGIS has been accused by four women of sexual misconduct including two rapes.

A civil lawsuit filed December 15, 2017 in New York City charging the filmmaker with raping a publicist has prompted three additional women to come forward with their own sexual misconduct accusations.

The award-winning filmmaker who, in 2006, became the first screenwriter to write two Best Film Oscar winners back-to-back - Million Dollar Baby (2004) directed by Clint Eastwood, and Crash (2004) which he himself directed. For Crash, he won Academy Awards for Best Picture and Best Original Screenplay.

ALBERT SCHULTZ 54, founding artistic director of Toronto's Soulpepper Theater Company, was accused of exposing himself, groping, harassing and otherwise humiliating them in rehearsals in four lawsuits filed in Ontario Superior Court by four Canadian actresses: Patricia Fagan (Murdoch Mysteries), Hannah Miller (Dark Matter), Kristin Booth (Orphan Black) and Diana Bentley (Frontier).

The women are represented by attorney, Alexi Wood, who said in a statement that Soulpepper did nothing to protect the actresses from Schultz,

Soulpepper Theatre immediately suspended the prominent Canadian actor from the theater company he co-founded and bills itself as " Toronto's largest not-for-profit theater company"

STEVE CHAGGARIS an employee of CBS News since 1999, who served as a political director, was fired last Wednesday over alleged 'inappropriate behavior,' as was first reported by CNN.

H. BRANDT AYERS 82, chairman of Consolidated Publishing Co., which publishes six newspapers papers in Alabama, has been accused of assaulting female employees while he was a newsroom executive decades ago.

He is accused of spanking the women, including using a metal ruler. In reports published in Alabama news outlets, at least three women have come forward to disclose that Ayers assaulted them in the mid-1970s, and saying that Ayers had a reputation for spanking other women. The online publication, Alabama Political Reporter, first reported the allegations.

In one witnessed incident Ayers forcibly pulled a woman out of a chair and whipped her with a metal ruler. The woman reported that the event so negatively affected her that she had to seek counseling.

"It was hard to trust anybody in authority for a long time after that," she said. "I had anger I didn't realize I had." Mike Stamler told the Advertiser that he was working in the newsroom that day. He told the Advertiser that he remembered seeing Ayers and the woman disagree about something, then saw the assault.

"I was stunned," he said.

Others have said the numerous problems with Ayers were reported to middle management which ignored the issues.

Ayers responded to the accusation by issuing a published by the Star.

"As a very young man with more authority than judgment, I did some things I regret," Ayers said. "At my advanced age I wish I could relive those days again, knowing the seriousness of my position and with the accumulated judgment that goes with age."





OTHER PEOPLE'S MONEY


STREAMING GIANT SPOTIFY has been sued for $1.6 billion in a lawsuit filed by Wixen Music Publishing.

According to documents filed in California the publishing giant accused Spotify of using artists' music "without a license and without compensation."

Wixen handles copyright management and royalty compliance for artists including Tom Petty, The Doors, Neil Young and Missy Elliot. More than 10,000 r songs are listed in the lawsuit including Petty's Free Falling, Rage Against the Machine's Calm Like A Bomb. Wixen is seeking damages of $150,000 per song, the maximum award possible under the U.S. Copyright Act.

THE RINGLING received $375,000 from four Sarasota area foundations to support the institution's innovative and sustained efforts toward audience development and engagement.

"Increasing access, removing barriers and offering exemplary educational experiences for all visitors are key funding initiatives of The Ringling Inspires, the institution's current capital campaign. The Ringling continues to set attendance records each year and currently welcomes more than 400,000 visitors annually."

The Ringling is called "a preeminent center for the arts, history and learning that is dedicated to bringing the past and contemporary culture to life through extraordinary visitor experiences.

"A place of exploration, discovery and respite, The Ringling's campus in Sarasota, Florida - which includes the Museum of Art, Circus Museum, Tibbals Learning Center, a historic home, an 18th-century theater and bayfront gardens - is listed on the National Register of Historic Places."

will charge a mandatory $25 entrance fee beginning March 1, 2017 - but only for out-of towners, if you live within the five boroughs there is still a pay-what-you-wish approach.

Entrance will remain free for all children under 12 and pay-what-you-wish for students up to graduate school in New York, New Jersey and Connecticut. Students living outside the tri-state area will be charged $12 and seniors $17.


GET WELL SOON TO . . .


WHAT IS Alex Trebeck, 77, returning to host Jeopardy. Fortunately, Trebeck was well enough to post his own medical information via video on Jeopardy!'s official YouTube channel last Thursday, in which he disclosed that on December 15, 2017 he has been admitted to Cedars-Sinai Medical Center in Los Angeles after experiencing complications from a fall in October in which he hit his head. The following day he underwent surgery to remove a subdural hematoma, which is the result of a build-up of bleeding on the brain generally the results of a head injury.

Trebek, who looked good, although his head was covered by a Jeopardy baseball cap, indicated that he is expected to to make a full recovery. As are all game shows, Jeopardy! is taped in advance and will resume production of new episodes sometime this month


BABY NEWS


ZARA PHILLPS AND HER HUSBAND MIKE TINDALL have announced that they are expecting their second child in the summer. They are parents of three year-old Mia Grace.

Zara, 36, suffered a miscarriage a year ago.

Zara is the Princess Royal's only daughter and is granddaughter to Queen Elizabeth II.

DONALD GLOVER the actor, writer and director and his girlfriend Michelle have welcomed their second child.

He and Michelle are already proud parents to one year-old boy named Legend.



E-Book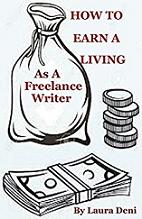 Soft back Book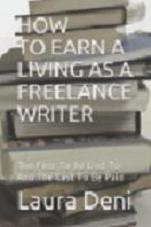 This is not your typical, totally boring textbook.

In the pages of How To Earn A Living As A Freelance Writer you'll find sex, celebrities, violence, threats, unethical editors, scummy managers and lawyers, treacherous press agents, sex discrimination; as well as a how-to for earning money by writing down words.






CARMEN the famed 1876 (set in 1830) opera by French composer Georges Bizet.

Conducted by Ryan McAdams.

Directed by Leo Muscato who has given the opera a powerful, new enduing to highlight the ongoing battle to stop violence against women in Italy.

In this version instead of being stabbed to death by her thwarted admirer Don Jose, Carmen lives and is able to defend herself by grabbing a pistol off Don Jose and shooting him.

Muscato has also changed Don Jose from being a naive soldier into an abusive police officer.

Starring Marina Comparato (Carmen) - Sergio Escobar (Don José) - N.N. (Escamillo) - Valeria Sepe (Micaela).

Opens on January 7, 2018 at the Florence Opera House in Florence, Italy.

ALL MY SONS by Arthur Miller.

Directed by Charles Newell.

Local businessman and manufacturer Joe Keller developed a bitter history with his business partner after dealing with profound tragedy during World War II. Despite the odds, love blossoms between Joe's son Chris and his partner's daughter Ann. Joe is destined to face old dilemmas and defend his decisions in this electrifying family drama.

Featuring Timothy Edward Kane as Chris Keller, John Judd as Joe Keller, and Kate Collins as Kate Keller.

With Heidi Kettenring, Abby Pierce, Bradford Ryan Lund, Johanna McKenzie Miller, Dan Waller, Karl Hamilton; with alternates Gabe Korzatkowski and Charlie Herman.

Scenic designer John Culbert - Costume designer Jacqueline Firkins - Lighting designer Keith Parham - Sound designer Andre Pluess.

January 11, 2018 - February 11, 2018 at the Court Theatre in Chicago.

THE HUMANS by Stephen Karam.

Directed by Joe Mantello.

An uproarious, hopeful, and heartbreaking play that takes place over the course of a family dinner on Thanksgiving. Breaking with tradition, Erik Blake has brought his Pennsylvania family to celebrate and give thanks at his daughter's apartment in Lower Manhattan. As darkness falls outside the ramshackle pre-war duplex and eerie things start to go bump in the night, the Blake clan's deepest fears and greatest follies are laid bare. Our modern age of anxiety is keenly observed with humor and compassion in this new American classic that won the 2016 Tony Award for Best Play.

The cast features Emmy winner and Tony nominee Richard Thomas as Erik, Drama Desk Award winner Pamela Reed as Deirdre, Tony winner Daisy Eagan as Brigid, Lauren Klein as Momo, Therese Plaehn as Aimee, and Luis Vega as Richard.

Tuesday, January 9, 2018 - Sunday, January 28, 2018 at the Kennedy Center in Washington, DC.

AMADEUS by Peter Shaffer.

Directed by Michael Longhurst.

Featuring live orchestral accompaniment by Southbank Sinfonia.

Violin II: Minsi Yang - Bassoon: Andrew Watson - Violin I: Žanete Uškne - Horn: Laetitia Stott - Viola: Dan Shilladay - Clarinet: Kimon Parry - Horn: Brendan Parravicini - Bassoon: Éanna Monaghan - Viola: Jennifer MacCallum - Cello: Angélique Lihou - Clarinet: Jordi Juan-Perez - Cello: Patrick Tapio Johnson - Percussion: Beth Higham-Edwards - Violin II: Douglas Harrison - Flute: Jemma Freestone - Violin I: Ruth Elder - Oboe: Helen Clinton - Trumpet: Sarah Campbell - Double Bass: Giuseppe Ciraso Cal - Oboe: Anna Belei.

Starring Adam Gillen as Mozart and Lucian Msamati as Salieri.

Vienna: the music capital of the world.
Wolfgang Amadeus Mozart, a rowdy young prodigy, arrives determined to make a splash. Awestruck by his genius, court composer Antonio Salieri has the power to promote his talent or destroy it. Seized by obsessive jealousy he begins a war with Mozart, with music and, ultimately, with God.

Designer : Chloe Lamford - Music Director and Additional Music: Simon Slater - Choreographer: Imogen Knight - Lighting Designer: Jon Clark - Sound Designer: Paul Arditti - Company Voice Work: Jeannette Nelson and Rebecca Cuthbertson. Associate Director: Finn den Hertog - Staff Director: Tom Hughes.

Playing from January 11, 2018 at the National Theatre in London.


WHO'S WHERE




JOHN FOGERTY performs his songs from Creedence Clearwater Revival at The Wynn in Las Vegas with shows on Wednesday, January 10, Friday, January 12 and Saturday, January 13, 2018.

MATTHEW MORRISON the Emmy, Tony, and two-time Golden Globe nominated star of stage and screen, has returned to Feinstein's/54 Below in New York City performing numbers from his past productions – including Hairspray, South Pacific, Finding Neverland, and Glee through January 13, 2018.

DAVE MATTHEWS opens a three night gig January 12, 2018 at Riviera Maya Riviera Maya, Roo.

JULIA SWEENEY: OLDER AND WIDER which she calls her present-day take on everything from parenting to feminism and everything in between, will be work shopped January 12- March 18, 2018 in Judy's Beat Lounge at Piper's Alley in Chicago.

NATIONAL SYMPHONY ORCHESTRA performs Bernstein's The Age of Anxiety and Ravel's Bolero. Yutaka Sado leads a tribute of works composed or conducted by Leonard Bernstein. The evening features pianist Jean-Yves Thibaudet. Part of Leonard Bernstein at 100. January 11 and 13 at the Kennedy Center in Washington, DC.

VANESSA WILLIAMS in Let Freedom Ring! The Kennedy Center and Georgetown University celebrate the legacy of Dr. Martin Luther King Jr. with this free, ticketed musical tribute.The annual program features Grammy and Tony–nominated performer Vanessa Williams and the Let Freedom Ring Choir led by Music Director Rev. Nolan Williams Jr. January 15 at the Concert Hall of the Kennedy Center in Washington, DC.


FINAL OVATION


STEPHEN J. ALBERT who had served as executive director of Chicago's Court Theatre since 2010, died on Friday, December 29, 2017 at the University of Chicago Hospital. He was 66 and had suffered from cancer.

He was a founding partner in Albert Hall & Associates, LLC, a leading arts consulting firm. He had led some of America's most prestigious theatres, including the Mark Taper Forum/Center Theatre Group, Alley Theatre, and Hartford Stage Company. Albert began his career with the Mark Taper Forum/Center Theatre Group in Los Angeles where he worked in senior management positions for over a decade, rising to Managing Director. He went on to become Executive Director of Houston's Alley Theatre where he led a turnaround that stabilized the organization, enabling the Alley to return to national standing, and drove a capital campaign that secured the organization's future. At Hartford Stage, his partnership with Mark Lamos resulted in some of the theatre's most successful seasons and reinforced Hartford Stage's position at the forefront of the regional theatre movement. During his tenure in Hartford, Albert led the initiative to create a 25,000 square foot, state-of-the-art production center, securing the donation of the facility and the funding for its renovation.

At Court Theatre, where he worked in close collaboration with artistic director Charles Newell, he was instrumental in establishing the Center for Classic Theatre with the University of Chicago, creating a unique model for how a professional theater can interact with a major university. During his eight-year tenure with Court, Albert was crucial in growing the annual budget of the operation by 50 percent and securing an off-site production site for rehearsals.

Albert served as president of the League of Resident Theatres (LORT) and as a board member of Theatre Communications Group (TCG). He wrote and produced a variety of productions for television, is an ACE award nominee, and has been an associate producer of numerous acclaimed Broadway productions. He was a Senior Fellow with the American Leadership Forum, a graduate of the University of Southern California, and an MBA from the UCLA Graduate School of Management.

He is survived by his daughter, Jessica Albert, a lawyer in Miami-Dade County's Public Defender's Office and a brother, Larry.

RICK HALL songwriter and producer died Tuesday, January 2, 2018 from cancer, at his home. He was 85.

Hall founded FAME Recording Studios in northwestern Alabama in 1959 and went on to record major acts developing what was known as Muscle Shoals recording quality - or The Muscle Shoals Sound.

A 2013 documentary Muscle Shoals tells the story of Hall, the region's musicians and its distinctive, soulful sound featuring heavy bass, electric piano or organ and drums.

He was a member of the Alabama Music Hall of Fame.

Neil Portnow President/CEO of the Recording Academy issued the following statement: "Rick Hall was an acclaimed songwriter and record producer widely recognized as the "Father of Muscle Shoals Music." Throughout his career, Rick helped create a distinctive sound on country, R&B, and soul recordings for many prominent artists, including Aretha Franklin, Etta James, and Wilson Pickett, among many others. In 2014 the Recording Academy honored Rick with the Trustees Award for his significant contributions to the music industry. Rick will be deeply missed, but his countless recordings and remarkable career achievements will continue to be celebrated for decades to come. Our thoughts are with his collaborators, family, and friends during this difficult time."

ROBERT MANN was a violinist, composer, conductor, and founding member of the Juilliard String Quartet, as well as a faculty member at the Manhattan School of Music. He died January 1, 2018 at his home in Manhattan. He was 97.

He served as first violinist for the String Quartet for over 50 years.

From 1971 to 2015 he served as president of the Walter W. Naumburg Foundation.

He is survived by his wife, Lucy Rowan Mann; a son, Nicholas, a violinist on the Manhattan School of Music and Juilliard faculties; a daughter, Lisa Mann Marotta; a sister, Rosalind Mann Koff, a pianist who married the Juilliard Quartet's original second violinist; and five grandchildren. Mr. Mann's younger brother, Alfred E. Mann, a well-known scientist, industrialist and philanthropist, died in 2016.

Neil Portnow President/CEO of the Recording Academy issued the following statement: "Robert Mann was a devoted instrumentalist serving a remarkable 51 years as the founding first violinist of the Juilliard String Quartet. As a member of the internationally renowned ensemble, Robert received 16 Grammy nominations and collected four Grammy Awards between 1960 and 1994. Robert was known for his unparalleled technique, passionate approach to classic and contemporary music, and as the driving force behind the long-running success of the quartet. He will be remembered always for his artistry and unwavering dedication to chamber music. Our condolences go out to his family, friends, and collaborators during this difficult time."

JERRY VAN DYKE Emmy nominated actor and younger brother of Dick Van Dyke died Friday, January 5, 2017 at his Arkansas ranch. He was 86.

The two brothers had last gotten together over Christmas.

In the late 80s and early 90s, the younger Van Dyke became well-known for his star turn on the series Coach, where he played Asst. Coach Luther Van Dam with Craig T Nelson.

Jerry received four consecutive Emmy nominations for the part.

The entertainer's last role was as on the ABC sitcom The Middle where he played grandfather Tag Spence.

Jerry Van Dyke is survived by wife Shirley, their three children, and his brother Dick.


















Next Column: January 14, 2018
Copyright: January 7, 2018 All Rights Reserved. Reviews, Interviews, Commentary, Photographs or Graphics from any Broadway To Vegas (TM) columns may not be published, broadcast, rewritten, utilized as leads, or used in any manner without permission, compensation and/or credit.
Link to Main Page
---
Laura Deni



For the snail mail address, please E-mail your request.
CLICK HERE FOR COMMENT SECTION