! >
Broadway To Vegas
  
  REVIEWS INTERVIEWS COMMENTARY NEWS

| | |
| --- | --- |
| | |
ROBOTS ARE SMART AND COOL: INVADE AND TAKE OVER CES AND CAN BECOME YOUR BEST BUDDY - -THE NEW YEAR'S EVE UMBRELLA WAR - - WILL DUCHESS MEGHAN TAKE OVER AS PATRON OF THE NATIONAL THEATRE? - - ARETHA! A GRAMMY CELEBRATION FOR THE QUEEN OF SOUL - - LONDON INTERNATIONAL MIME FEST - - THE NOTEBOOK TO BE TURNED INTO A BROADWAY MUSICAL - - PRINCE PHILIP HARVESTS BLACK DIAMONDS - - AUGUSTA SAVAGE: RENAISSANCE WOMAN - - DONATE . . . Scroll Down





Copyright: January 6, 2019
By: Laura Deni
CLICK HERE FOR COMMENT SECTION


ROBOTS ARE SMART AND COOL - INVADE AND TAKE OVER CES AND CAN BECOME YOUR BEST BUDDY
Lovot wants to be your best buddy. Photo: Groove X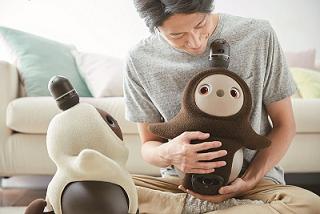 You've heard of emotional support animals. Have you considered an emotional support robot? It doesn't eat and you don't have to clear up after it.

The annual Consumer Electronics Show which runs from Tuesday, January 8 until Saturday, January 12, 2019 is an annual Las Vegas event.

The roughly 180,000 expected attendees come from 160 countries and territories and include government officials, athletes, doctors and executives from a variety of industries including entertainment, hospitality, auto and technology all anxious to learn about the latest trends.

This year that would be would be emotional support robots and cars.

One home robot called Lovot manufactured by the Tokyo based Groove X is meant to cure loneliness.

Don't be so quick to judge.

If objectophilia and anthropomorphism had a baby it would be Lovot.

Objectophilia is being encouraged, rather than a reason for making a psychiatric appointment.

When children are little they are encouraged to have a favorite doll or stuffed animal. Baby showers are always going to include a cuddly, stuffed animal. Toddlers carry them around and sleep with them.

In an article published by the journal Current Directions in Psychological Science, researchers from Harvard and the University of Chicago stated the term "anthropomorphism" originated with the ancient Greek philosopher Xenophanes. - so it's been around for awhile.

Children's stories have a long tradition of anthropomorphism - look no further than the adorable tea pot in Beauty and the Beast.

Some professionals are suggesting robots as a transitional object, a theory introduced by British pediatrician and child psychoanalyst Donald Winnicott in the mid-1900s. "As an infant gets older, the theory asserts, she discovers her independence from other entities, especially her own mother. To ease the anxiety that accompanies this revelation, the infant will often transfer her maternal bond onto a favorite teddy bear or blanket."

Now, the reverse is being touted - a person suffering from dementia, loneliness associated with limited mobility aging or assorted emotional disorders can take comfort in bonding with an understanding, non demanding, loving robot.

The official "birth" announcement for Lovot stated: "Our goal is simple: create a robot that makes you happy. When you touch your Lovot, embrace it, even just watch it, you'll find yourself relaxing, feeling better. It's a little like feeling love toward another person. That's because we have used technology not to improve convenience or efficiency, but to enhance levels of comfort and feelings of love. Lovot will react to your moods, and do all it can to fill you with joy and re-energize you. It may not be living a creature, but Lovot will warm your heart. Lovot was born for just one reason – to be loved by you."

It's a stress reliever. Unlike burning a candle and incense, Lovot won't burn the house down.

Lovot, created by Kaname Hayashi, a former developer of the humanoid robot Pepper, is a furry, foot-and-a-half-high creation that weighs about as much as a newborn baby - six pounds.

"From the moment your Lovots arrive, your life will always be filled with a little love," they promise.

Lovot is a robot companion that can ask for attention, shy away from people it's not familiar with and follow you around like a pet. "The Lovot is not a useful robot that will do tasks for human beings," Groove X stressed in a press release. "What Groove X have pursued with technology is not efficiency or usefulness, but rather a robot that makes people truly happy by its innocent character and charming gestures that feels satisfying to cuddle."

According to the manufacturer Lovot has a several touch sensors and a camera on its head that can record and share videos of its surroundings.

Listen up working parents. Lovot can also be used as an adorable security camera.

Lovot owners can also use the robot to check in on pets or children via video, monitor when someone enters their home or keep tabs on a loved one by viewing a log of their interactions with Lovot. For those worried about privacy, Lovot can function without being connected to the internet, though software updates, data backup and app linkage will require an internet connection.

The official description states: "It interacts with users with a pair of lively eyes and wordless chirping noises. It has a trio of wheels for scooting around your home, and a pair of flippers that it can use to show surprise, affection, or even beg to be picked up.

"On its head is a canister containing cameras and sensors. These let Lovot recognize sounds, identify individual humans, and distinguish people and pets from furniture using thermal vision. The bot's eyes have six layers of projections to create an impression of depth, and its exterior (covered by a furry onesie that can be removed for washing) is touch sensitive. If you tickle Lovot it will laugh, and if you cradle it on your lap it will fall asleep.

"Lovot channels the heat created by its processing chip to its skin. The company behind the bot, Groove X, says the intention is to encourage "skinship" between user and Lovot - a Japanese term that refers to the intimacy between mother and child.

Offering companionship to elderly relatives was heralded at its christening.

The Orient has achieved a promising success rate using robotic creations. Several sources have reported that Sony's Aibo robot dogs are respected so much that they often get their own "funeral" when they can no longer be repaired. And the country's Paro robot, a therapeutic bot that mimics a baby harp seal, is used in nursing homes to engage and entertain dementia patients.

The Lovot robots will initially be sold in pairs and can be reserve ordered. They cost approximately $5,300 per pair) and are scheduled to start shipping late this year.

CES also affords an opportunity to Experience Emotion AI for Robots and IoT att Booth 921, Tech East, Westgate, Attendees can test their real-time emotion recognition technology and calculate their Smile Index. You can meet Promobot, a robot that can recognize your emotions, react accordingly and measure how satisfied you are with the interaction.

For the first time, healthcare professionals attending CES will have the opportunity to earn Continuing Medical Education (CME) credits during the Disruptive Innovations in Healthcare conference on January 10. Experience the full digital health ecosystem from AI, digital therapeutics and predictive analytics - technologies addressing real-world issues like opioid dependence, mental illness, chronic disease and more.

Other than robots there are other high tech stuff, such as Segway debuting the autonomous loomo delivery robot and the LG cinebeam laser casts a 120-inch 4 K from inches away.

CES will feature about 4,500 exhibitors spread out over 11 Las Vegas facilities, including the Las Vegas Convention Center and Westgate Las Vegas. The show floor will cover more than 2.9 million square feet, a CES record, That means CES has been successful in romancing automobile makers. In effect, there is a section of CES which amounts to a car show. Demos from firms like BMW showcasing new self-driving features.

The LG keynote speech takes place the evening of January 7 at the Park MGM Resort. LG Electronics President and Chief Technology Officer Dr. I.P. Park and IBM Chairman and CEO Ginni Rometty, the first two keynote speakers, will share their views about how artificial intelligence will impact businesses and consumers.

Verizon CEO Hans Vestberg and AT&T Communications CEO John Donovan will follow with discussions about how 5G will improve robotic manufacturing, virtual reality and sporting experiences.

FCC Chairman Ajit Pai canceled his CES appearance due to the government shutdown.






E-Book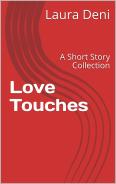 Soft back Book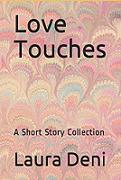 Broadway To Vegas is supported through advertising and donations. Priority consideration is given to interview suggestions, news, press releases, etc from paid supporters. However, no paid supporters control, alter, edit, or in any way manipulate the content of this site. Your donation is appreciated. We accept PAYPAL. Thank you for your interest.



E-Book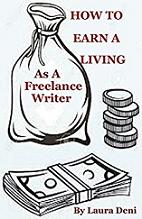 Soft back Book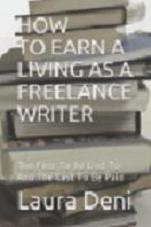 This is not your typical, totally boring textbook.

In the pages of How To Earn A Living As A Freelance Writer (the first to be lied to and the last to be paid) you'll find sex, celebrities, violence, threats, unethical editors, scummy managers and lawyers, treacherous press agents, sex discrimination; as well as a how-to for earning money by writing down words.





ART AND ABOUT


AUGUSTA SAVAGE

Augusts Savage with her famous creation The Harp at the 1939 World's Fair. Photo: NYPL.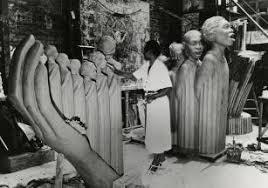 the Harlem Renaissance leader, educator, and highly-acclaimed artist is the subject of a nationally-traveling exhibition organized by and currently on view at the Cummer Museum of Art & Gardens in Jacksonville, Florida. Savage is a native of Green Cove Springs, near Jacksonville.

Augusta Savage: Renaissance Woman is the first exhibition to reassess Savage's contributions to art and cultural history through the lens of the artist-activist. She created art that elevated positive images of Black culture into mainstream America. The exhibition brings together works from 21 national lenders and presents Savage's sculptures alongside works by artists she mentored. Many of the 80 works on view are rarely seen publicly.

A gifted sculptor, Savage (1892-1962) overcame poverty, racism and sexual discrimination to become one of the most influential American artists of the 20th century, playing a pivotal role in the development of some of this country's most celebrated artists, including William Artis, Romare Bearden, Gwendolyn Bennett, Robert Blackburn, Gwendolyn Knight, Jacob Lawrence and Norman Lewis.

A prodigious and highly-acclaimed artist, Savage achieved excellence through talent, self-determination and vision, ultimately creating sculptures and large-scale commissions that elevated positive images of Black culture into mainstream America. As a leader in the Harlem Renaissance, she worked with other leaders, writers, musicians and artists to showcase the contributions of Black culture. She was the first Black woman to open her own gallery, challenging exclusive arts institutions to recognize the talent of Black artists. As a community organizer and teacher, Savage's commitment to mentorship and education became a model for other art schools run by the Works Progress Administration (WPA). Savage is best known for The Harp, her commissioned sculpture for the 1939 World's Fair, and is recognized in American Black history as an educator and important community leader.

The guest curator, Dr. Jeffreen Hayes, notes that the exhibition "positions Savage as a leading figure whose far-reaching and multifaceted approach to facilitating cultural and social change is especially relevant in terms of today's interest in activism."

"While Savage's artistic skill was widely acclaimed nationally and internationally during her lifetime, this exhibition provides a critical examination of her artistic legacy," said Hayes. "It positions Savage as a leading figure whose far-reaching and multifaceted approach to facilitating cultural and social change is especially relevant in terms of today's interest in activism."

After closing at the Cummer Museum in April, Augusta Savage: Renaissance Woman will travel nationally to the New-York Historical Society, the Palmer Museum of Art at Pennsylvania State University and the Dixon Gallery & Gardens (Memphis). This marks the first time a Cummer Museum-organized exhibition of this scale will travel to multiple national venues.



E-Book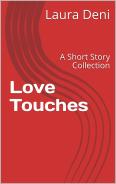 Soft back Book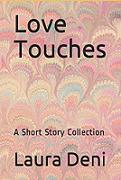 SWEET CHARITY


MEGHAN, THE DUCHESS OF SUSSEX will take over from Queen Elizabeth as patron of the National Theater, in an official announcement which will be made this week, according to rumors flooding all outlets. Harry's wife is well suited to the task having studied theatre at Northwestern University in Chicago, then working her way up in television before starring for seven seasons on Suits which was shot in Canada.

If the gossip is true, her role as patron will include being an important liaison with the New York based charity The American Associates which raises millions of dollars each year to help support productions of The National Theatre.

Last month, Meghan had a private meeting with Rufus Norris, the director of the National Theatre, and, according to numerous sources, they discussed how she would implement her role as patron.

Founded by Sir Laurence Olivier in 1963, the National Theatre has an office in New York and several of the company's London productions successfully transferred to Broadway such as History Boys and War Horse.

This year Norris is set to direct a stage adaptation of Andrea Levy's award-winning novel Small Island which traces the evolution of four characters whose lives are affected by a move from Jamaica to London during World War II. The play examines racism, an interracial relationship and a move to a new country.

Cate Blanchett is due to star at the National this year in When We Have Sufficiently Tortured Each Other. Next year the theatre will debut Lenny Henry in a one-man play about Richard Pryor.

At 92, Queen Elizabeth II, who is patron to over 600 charities, has been transferring many of the patron responsibilities to other members of her family.

REO SPEEDWAGON scheduled January 12, 2019 concert in the Fred Kavli Theatre at the Thousand Oaks Civic Arts Plaza has been turned into a fundraiser for the victims of the Borderline nightclub shooting that rocked the community and the devastating Woolsey wildfire that followed.

The band has also added a second benefit concert on Sunday, January 13, 2019.

"Who can imagine those two disasters happening on top of each other? It's a tough one for sure," stated lead singer Kevin Cronin, who lives in Westlake Village.



THE NOTEBOOK TO BE TURNED INTO A BROADWAY MUSICAL


One of the most tender, sweet, romantically beautiful movies The Notebook by Nicholas Sparks is going to be turned into a Broadway musical.

Turning it into a successful mounting is a lofty goal for the new - or any - year.

Obviously it's easier to adapt a stage production into a movie musical - Les Misérables and Chicago being only two of many examples.

Many have tried to take a hit, non musical movie and cavort it on stage. A few have succeeded. My Fair Lady is a musical based on George Bernard Shaw's Pygmalion. The iconic Oklahoma! would never have existed were it not for Green Grow the Lilacs. Let us not forget The Producers; Ragtime; Waitress; Sister Act and Mean Girls.

However, most not only fail, but do so in a no-doubt-about-it fashion. Ghost; Urban Cowboy: High Fidelity: The Musical; and that famous disaster Carrie: The Musical which opened on Broadway May 12, 1998 and closed May 15, 1998 after 16 preview performances and 5 regular shows at a total loss of $7 million.

None have suceeded in a musical adaptation of any Truman Capote work: House of Flowers was the most successful, running for 165 performances. The Grass Harp raked up seven. Breakfast at Tiffany's, one of the most anticipated productions of the 1966-1967 theater season, didn't survive previews.

Nick Cassavetes directed the 2004 heart-tugging film version of The Notebook which starred James Garner, Cassavetes' mother Gena Rowlands, Ryan Gosling, Rachel McAdams, Sam Shepard and Joan Allen. The movie was narrated by Garner.

That means 15 years have passed and the creatives are looking for a new audience, which may have never seen the movie.

The Broadway musical version is to have This Is Us supervising producer Bekah Brunstetter writing the book and Girls Chase Boys hit-maker Ingrid Michaelson handling music and lyrics. She announced that The Notebook was being turned into a Broadway musical last week on The Today Show. She's also been working on the songs for the last year-and-a-half.

It's a chick flick. To draw in the macho crowd the musical stage version must overcome the melodramatic quality and complicated story line of the movie.

In a care facility, Duke, an elderly resident of a care facility who daily reads to fellow resident, Ms. Hamilton, whose has Alzheimer's. The story is always the same one, which he reads out of his notebook, and which she sometimes remembers that she has heard before, is captivated by but cannot remember how it turns out. It details the love affair between Noah and Allie which began when Allie was seventeen and headed to college. Her parents termed the relationship impossible because of their differing social classes and outlooks.

Another issue is that this movie is beloved by romantics. Various associations lauded it with awards such as: 100 Greatest Characters of the Last 20 Years - 25 Sexiest Movies Ever - 30 Most Romantic Movies of All Time - Third Top Romantic Movie - the 25 Best Romance Movies of All Time - 12 Most Romantic Movie Scenes of All Time - best chick-flick during ABC News and People's television special Best in Film: The Greatest Movies of Our Time.

The scene where Noah climbs the Ferris wheel because he wants a date with Allie made the list of Total Film's 50 Most Romantic Movie Moments of All Time. and The kiss in the rain was ranked no. 4 in Total Film's 50 Best Movie Kisses list.

Those moments will need to be equaled - not to mention several of the scenes - especially the last one - with James Garner and Gena Rowlands.

The film premiered June 25, 2004, in the United States and Canada and grossed $13,464,745 in 2,303 theaters its opening weekend, ranking number 4 at the box office. The film grossed a total of $115,603,229 worldwide, $81,001,787 in Canada and the United States and $34,601,442 in other countries. It is the 15th highest-grossing romantic drama film of all time. Broadway tickets are expensive.

The movie also had a soundtrack scored by Aaron Zigman, a classically-trained American composer, producer, arranger, songwriter, and musician The Notebook which contained 22 songs on the movie music soundtrack, was released on DVD on February 8, 2005 and Blu-ray on May 4, 2010. By February 2010, the film had sold over 11 million copies on DVD. The soundtrack to The Notebook was released on June 8, 2004.

The notebook score contained:
1. Main Title Aaron Zigman
2. Overture Aaron Zigman
3. I'll Be Seeing You Billie Holiday
4. Alabamy Home Duke Ellington
5. Allie Returns Aaron Zigman
6. House Blues / The Porch Dance / The Proposal / The Carnival Aaron Zigman
7. Noah's Journey Aaron Zigman
8. Always And Always Benny Goodman & His Orchestra
9. A String of Pearls Glenn Miller & His Orchestra
10. On The Lake Aaron Zigman
11. Diga Diga Doo Rex Stewart And The Ellingtonians
12. One O'Clock Jump Benny Goodman & His Orchestra
13. I'll Be Seeing You Jimmy Durante
14. Noah's Last Letter Aaron Zigman
15. Our Love Can Do Miracles Aaron Zigman

Broadway To Vegas loved the movie and looks forward to seeing the Broadway musical.





SPREADING THE WORD


THE NEW YEAR'S EVE UMBRELLA WAR continues to dribble and splash as Andy Cohen criticizes the Times Square Alliance for banning bumbershoots from his press box - apparently because of the possibility of blocking camera angles of other news agencies. Other news teams were permitted to take cover.

Broadway To Vegas has another angle. Umbrellas require space. A widely published 2016 report stated that "roughly 2 million deaths per year occur globally from umbrella-related accidents." In addition to death by umbrella there are stabbings and eyes being put out. Nobody on camera (or otherwise) should want to entertain the possibility of having their eye put out, especially if the human ball exit ruined the rest of the make-up and wasn't caught with a flattering camera angle. After all, being a celebrity is all about image.

Oh, did we forget to mention that Chrissy Teigen thankfully still has both eyes after almost losing one. She received a painful poke in the eye from Leslie Jones' umbrella as they attempted to hug during the New Year's Eve broadcast.

It wasn't even a fair fight. Jones boasted a clear umbrella while Teigen was unarmed.



Does your vagina look like this?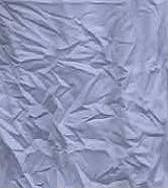 Some people think steam is the answer.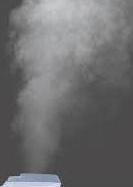 However, I'm sure everyone was relieved to learn that Teigen had a freshly steamed vagina for the program. After all, learning about how she maintains her private parts was far more important that watching the countdown clock or the ball drop in Times Square.

That ignored Waterford Crystal ball, weighs nearly 12,000 pounds and is 12 feet in diameter. Covered with 2,688 crystal triangles that change colors like a kaleidoscope, creating millions of colors and patterns, illuminated by 32,256 LED lights. It descends 141 feet in 60 seconds down a specially designed flagpole, beginning at 11:59:00 p.m. ET, and resting at midnight to signal - the New Year.

Instead, for some viewers, the New Year was welcomed in by learning about Teigen's vaginal steaming. While you might steam broccoli and cauliflower with salt and pepper and then add, say, melted cheese, vaginal steaming involves a combination of Mugwort leaves and flower buds. Hold the cheese.

Before you add your vagina to broccoli and cauliflower to get steamed, check with your doctor. It seems there are a lot of physicians who warn against the procedure.

ALL-STAR LINEUP PAYS TRIBUTE AT ARETHA! A GRAMMY CELEBRATION FOR THE QUEEN OF SOUL Aretha Franklin the 18-time Grammy winner and 2008 MusiCares Person of the Year will be celebrated by presenting Aretha! A Grammy Celebration For The Queen Of Soul. Performing songs from her legendary repertoire are Grammy winners Yolanda Adams, Shirley Caesar, Alessia Cara, Kelly Clarkson, Common, Celine Dion, Jennifer Hudson, Alicia Keys, John Legend, Patti LaBelle, and BeBe Winans as well as current Grammy nominees Brandi Carlile, Chloe X Halle, H.E.R., Janelle Monáe, and SZA. Actor and filmmaker Tyler Perry will host.

The live concert with David Wild listed as writer/producer will tape Sunday, January 13, 2019, at 6 p.m. PT at the Shrine Auditorium in Los Angeles. The special will be broadcast later in 2019 on the CBS Television Network.

"Aretha Franklin's reign as the Queen of Soul is incomparable and undisputed," said Neil Portnow, President/CEO of the Recording Academy. "For more than six decades, her extraordinary artistic achievements coupled with her passionate dedication to her philanthropic work—which ranged from children's and artists' issues to civil rights activism—served as a testament to her power, majesty, and genius. These gifts positioned her as a true cultural icon, and the Recording Academy is honored to celebrate her inspirational legacy."

"We're approaching this show with extremely mixed feelings of sadness and joy, two qualities that over my 37 years of working with Aretha were often present," said Ken Ehrlich, executive producer of AEG Ehrlich Ventures. "Our hope is that we will be able to share her remarkable musical and cultural accomplishments through her own words and music as well as through the performances of an amazing group of musical artists who will gather to celebrate her rich musical heritage."

LONDON INTERNATIONAL MIME FEST (LIME) takes place January 9, 2019 – February 3, 2019 at a variety of venues across London: Barbican Theatre & The Pit, Jacksons Lane, Platform Theatre, Sadler's Wells Theatre & Lilian Baylis Studio, Shoreditch Town Hall, and Southbank Centre's Purcell Room.

Performers include: The Artist by New Zealand performer Thomas Monckton - Birth by Theatre Re, about all manner of things from Frida Kahlo to psychogenealogy - Anywhere by Le Théâtre de l'Entrouvert with the puppet being used as Oedipus in the show made of ice - Intronauts by theatre company Green Ginger - The Wedding by Gecko - Father (Vader) by Olivier Award-winning company Peeping Tom - Shift by Barely Methodical Troupe - Backup by Focus & Chaliwate - Spring by Gandini Juggling/Alexander Whitley - The Capital Stan's Cafe - Things Easily Forgotten Xavi Bobes - Waltz of the Hommelettes Les Antliaclastes - Transfiguration Olivier De Sagazan and Chambre Noire Plexus Polaire.

London International Mime Festival (LIMF) was founded in 1977 by producer, Joseph Seelig, at the instigation of mime-clown, Nola Rae. He was joined by Helen Lannaghan as co-director in 1986. It is the Capital's longest established international theatre season. Taking place each January, its program spans the spectrum of contemporary visual performance including live art, physical and circus-theatre, mask, puppetry, movement and object theatre.

WILL DAVIS has become the Houston based Alley Theatre's first transgender director. In 2016 American Theatre Company of Chicago (ATC) hired the New York director thrusting him into the spotlight of becoming one of the few transgender leaders of a major non profit company. Two years later he assumed the same position with the Long Wharf Theatre in New Haven, Connecticut - again placing him in the position as the venue's first director who is trans-identifying when he staged the season-ender, A Doll's House, Part Two.

Now, Davis, who is a freelance director, has returned to Texas to begin rehearsals on the world premiere of Cypress native Robert Askins' new comedy, The Carpenter, which opens January 18 at the Alley Theatre with performances through February 10, 2019.

The Carpenter cast includes Wade McCollum, Ken Wulf Clark, Buddy Haardt, Valeri Mudek, Jessica Savage, Cass Morgan, Molly Carden, T. Ryder Smith, and Brooke Wilson.

Scenic design by Arnulfo Moldonado, costume design by Melissa Ng, lighting design by Barbara Samuels, and sound design by Miles Polaski. Luke Fedell serves as Fight Director, Hethyr Verhoef is the Stage Manager, and New York casting is by Binder Casting.

Following The Carpenter Davis heads to Louisville, Kentucky, to helm We've Come to Believe, at the 43rd Humana Festival of New American Plays. Then he'll be collaborating with Stephen Sondheim on a concert staging of Road Show for the Encores! series at New York City Center, and returning to again direct a production of Lucas Hnath's A Doll's House, Part 2 at the Long Wharf Theatre. He told Houston's outsmartmagazine the production "will probably be performed by "a cast made up entirely of people of color."

MILDRED'S UMBRELLA THEATER COMPANY of Houston, Texas is staging a three part reading series Consenting Bodies which addresses the issues of consent, boundaries and relationships raised in the era of #MeToo.

Bully by Amina Henry, taking place January 12 followed later in the day by The Morning After by Ericah Saleh. The final reading is Krav Maga Play by Brandy N. Carie, on January 13, 2019. All readings take place at the Rec Room.

The events are curated by co-literary manager Bree Bridger.

"Mildred's Umbrella Theater Company seeks to challenge audiences and theatre artists by creating and performing bold, innovative, and fresh theatrical works grounded in the best traditions of the dramatic arts. With a strong feminine presence in our artistic vision, we strive to feature the work of female playwrights, actors, and directors, which promotes the empowerment of women through the performing arts."

PRINCE CHARLES discussed his love of music on BBC radio. He told listeners: "Music plays a very important part of my life. My grandmother was wonderfully encouraging."

In related news, The Prince of Wales who is the Royal Patron of The Old Vic recently read an excerpt from Charles Dickens' A Christmas Carol. The recording was for the theatre's Christmas Advent Calendar.

SUMMER 2019 IN NEW YORK CITY yes, we know, it's cold. But, soon it will be miserably hot and the City Parks Foundation is hoping to make it a better experience for those enjoying productions.

For the opening of the 2019 season, SummerStage's flagship venue in Central Park will be transformed with a new stage, new sound system, increased lighting, upgraded backstage areas, raised seating, and an improved concert-going experience for all guests.

CityParks SummerStage is New York City's largest, free outdoor performing arts festival, taking place in Central Park and in 15-18 neighborhood parks around the city, from May-October, presenting approximately 100 performances - the majority of which are free of charge - for 250,000+ audiences annually.

CLARK COUNTY (LAS VEGAS) MARRIAGE BUREAU has started issuing special wedding vow renewal certificates - suitable for framing. The cost is about $22 - the vow renewal ceremony is extra.

JANUARY 7 is National Tempura Day. January 8 is English Toffee Day. January 9 celebrates National Apricot Day January 10 is Bittersweet Chocolate Day, which os good for you. January 11 is Milk Day. January 11 touts Hot Toddy Day. January 12 is Curried Chicken Day and next Sunday, January 13 is National Peach Melba Day.





FOOD FOR THOUGHT


PRINCE PHILIP HARVESTS BLACK DIAMONDS People in England grow stuff, thanks to rich soil and a friendly growing environment. A popular pastime is to grow, harvest and sell mushrooms. The officially "retired" husband of Queen Elizabeth has turned his golden years into a gourmet, money making hobby.

For 12 long years he's be trying to cultivate black truffles on the Sandringham estate. In 2006 he planted more than three hundred $19.00 each saplings, impregnated with truffle spores on the royal estate in Norfolk which produces apples, gooseberries, and blackcurrants. Year after year - nothing. The fruitless and futile project even made him the subject of ridicule.

However, he was warned that patience pays off and that the first truffles might not be seen until 2021.

Prince Philip gets the last laugh.



Hound dogs are considered better than pigs for sniffing out French Perigord black truffles.

This year - success!

It is believe that Prince Philip, 97, has become the first person in Britain successfully to grow a crop of black truffles. Not just any old black truffles- but the highly prized and expensive French Périgord black truffle.

The truffles, known as 'black diamonds' can change hands for as much as $254.00 for 3.5oz.

When the truffle planting began the Duke of Edinburgh announced he intended to use fungi as a cash crop to help maintain the upkeep of the estate, which is part of Queen's private property. Her husband has managed the estate since 1952.

Thus far, the first truffles harvested have been enjoyed by the family, rather then sold.



E-Book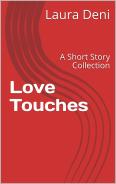 Soft back Book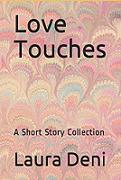 THE ENGAGEMENT PARTY by Samuel Baum.

Directed by Darko Tresnjak.

Samuel Baum's suspenseful contemporary drama centers on a young couple's intimate gathering with family and friends to celebrate their engagement; a spilled glass of wine leads to a spiraling sequence of events and revelations that will irrevocably change their lives.

Featuring Zach Appelman, Richard Bekins, Teddy Bergman, Mia Dillon, Brian Lee Huynh, Brian Patrick Murphy, Beth Riesgraf and Anne Troup.

The creatives are: Scenic Designer Alexander Dodge - Costume Designer Joshua Pearson - Lighting Designer Matthew Richards - Sound Designer Jane Shaw - Fight Director Greg Webster - Dramaturgy Elizabeth Williamson - CastingLaura Stanczyk, CSA - Production Stage Manager Robyn Zalewski - Assistant Stage Manager Whitney M. Keeter - Production Assistant Rachel Canowitz.

January 10 - February 3, 2019 at Hartford Stage in Hartford, CT.

LINDA VISTA by Pulitzer Prize and Tony Award-winning playwright Tracy Letts.

Directed by Dexter Bullard.

An adult comedy about immature behavior.

Wheeler just turned 50. His marriage is over, his job is mundane, and the best years of his life appear to be behind him. A move from the cot in his ex-wife's garage to his own apartment opens up new possibilities for love and sex - complicated, painful, and hilarious. Full of opinions, yet short on self-examination, Wheeler must reconcile the man he has become with the man he wants to be in this major new play from the writer of August: Osage County.

A Steppenwolf Theatre Company production, January 9 - February 17, 2019 at the Mark Taper in Los Angeles.

A MISUNDERSTANDING Written by Matt Chait.

Directed by Elina de Santos.

Starring Amy-Helene Carlson, Dennis Renard, Matt Chait, Bruce Katzman.

"Understand you? I don't even understand myself."

Called "a playful play of ideas that challenges our fundamental understanding of reality. In today's ever-increasingly partisan world, A Misunderstanding offers a philosophical and humorous exploration of the misunderstandings that arise when people with radically different world views become wary of one another and unable to communicate."

Challenging one another's perceptions in A Misunderstanding are Bertram Cates, a biology professor who has been dismissed from the University of California for sharing his spiritual views with his science students (played by Chai); Joshua Brownstein, head of the University's biology department (Bruce Katzman); Brownstein's daughter, Melinda, portrayed by Amy-Helene Carlson; and graduate student Howard Blair, played by Dennis Renard.

The creative team includes set designer Todd Faux, lighting designer Leigh Allen, sound designer Ross Chait, costume designer Michael Mullen, graphic designer Kiff Scholl and casting director Michael Donovan. The production manager is Matthew Herrmann, and the stage manager is Tempest Rockbell. A Misunderstanding is presented by Rubidor Productions.

Performances of A Misunderstanding take place through February 3 at The Complex in Hollywood, CA.

VIOLET based on The Ugliest Pilgrim by Doris Betts.

Music by Jeanine Tesori. Book and lyrics by Brian Crawley.

Directed by Shuntaro Fujita.

1964. Somewhere between North Carolina and Oklahoma, we find Violet, a young woman who was facially disfigured as a child. She hopes her life savings will bring her a miracle halfway across the country. Reflecting on her childhood, and shaped by the reactions of the people she encounters, Violet embarks on a life-changing personal journey.

Featuring Kaisa Hammarlund, Matthew Harve, Jay Marsh, Simbi Akande, Kenneth Avery-Clark, Keiron Crook, James Gant, Danny Michaels, Janet Mooney, Amy Mepham, Rebecca Nardin, and Madeleine Sellman.

Cressida Carre is the Choreographer. Design by Morgan Large. Jonathan Lipman costumes. Lighting by Howard Hudson. Sound by Andrew Johnson. Dan Jackson is the Musical Director.

January 12 - April 6, 2019 at Charing Cross Theatre, London.



E-Book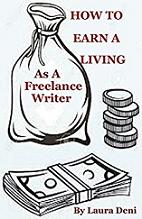 Soft back Book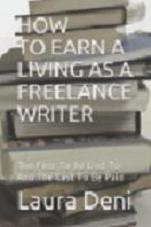 This is not your typical, totally boring textbook.

In the pages of How To Earn A Living As A Freelance Writer (the first to be lied to and the last to be paid) you'll find sex, celebrities, violence, threats, unethical editors, scummy managers and lawyers, treacherous press agents, sex discrimination; as well as a how-to for earning money by writing down words.





WHO'S WHERE




ELTON JOHN: FAREWELL YELLOW BRICK ROAD in the spotlight Friday, January 11, 2019 at the Taco Bell Arena in Boise, ID. Saturday he'll be delighting the crowd at the Moda Center in Portland, Oregon.

A LIVE BROADCAST OF: LIVE FROM HERE WITH CHRIS THILE formerly known as A Prairie Home Companion is a Saturday-night destination for radio audiences everywhere. This variety show features a unique blend of musical performances, comedy and audience interaction. They'll be music from Chris and the show band, thoughts from Out In America from comedian correspondent Tom Papa, comedy sketches and much more. Saturday, January 12, 2019 at the Muriel Kauffman Theatre, Kansas City, MO.

THE LONDON SYMPHONY ORCHESTRA CONDUCTED BY SIR SIMON RATTLE brings together haunting pieces in a tragic tour-de-force, with soprano Barbara Hannigan performing Hans Abrahamsen's beautiful Let me tell you. Thursday, January 10, at the Barbican in London.

DEE DEE BRIDGEWATER brings her distinctive sound to the Aliante Hotel in Las Vegas on Saturday, January 12, 2019.

NATIONAL SYMPHONY ORCHESTRA OF ROMANIA conducted by Cristian Macelaru leading the orchestra in their U.S. Tour debut with cello soloist Andrei Ionita on Wednesday, January 16, 2019 at the State Theatre New Jersey in New Brunswick, New Jersey.


FINAL OVATION


DAME JUNE WHITFIELD British veteran comic actress, perhaps best known for his role in the sitcom Absolutely Fabulous died December 28, 2918. She was 93.

From 1992 Whitfield appeared in Jennifer Saunders's sitcom Absolutely Fabulous playing Edina Monsoon's mother. She played a regular character in Last of the Summer Wine as well as a recurring character in The Green Green Grass. She also played Agatha Christie's Miss Marple on BBC Radio 4 between 1993 and 2001.

The star enjoyed a career stretching back to the 1940s, and was made a dame in the 2017 Birthday Honors for her services to drama and entertainment in a career spanning eight decades.

In 1955, she married Timothy John Aitchison, who was working as a surveyor. The couple had a daughter, Suzy who became an actress. Timothy Aitchison died in 2001.

SPEAKER FOXXX beloved Atlanta DJ's death was confirmed on December 30, 2018. She was 35. No cause of death was given

The Atlanta, Georgia Office of Cultural Affairs issued the following statement: "Affectionately referred to as "The Queen of Atlanta", admired producer DJ Speakerfoxxx has passed away at age 35 years old. Born Christen Nilan, DJ Speakerfoxxx was known for her energetic sets and DJ-ing for artists such as Yelawolf and Gangsta Boo. She gained prominence thanks to her two mixtapes Dopeboy Anthems and Dopegirl Anthems and her collaborative album, Girls In The Yard, with Atlanta native BOSCO."

MARLA BELIN owner of New Orleans NOLA Talent Entertainment agency which specializes in discovering and promoting musicians was taken off life support and died December 28, 2018 from a beating she had sustained on December 17, 2018. She was 55.

The New Orleans music community is reported to be shocked, stunned and grieving.

The fatal beating of the beautiful blonde New Orleans talent and booking agent may have been sparked by her earlier refusal of her alleged attacker's sexual advances, according to police.

Police said Tyrone Fountain, 42, slammed Belin's head into the concrete several times and struck her in the face during the attack.

Fountain was jailed on December 19 on charges of simple robbery and second-degree battery related to the attack. He appeared in court December 20, where a Magistrate Judge Harry E. Cantrell set his bond at $20,000 and an Orleans Parish public defender represented him. He is scheduled to appear in court again on January 17, 2019.

Fountain admits he hit Belin, but told Fox 8 news "I black out and have seizures."

Department spokesman Aaron Looney said the case was now being handled by NOPD Homicide Unit detectives, who will determine if additional charges are merited.

Belin was an active member of the New Orleans Convention and VIsitors Bureau (NOCVB) and the Junior League of Lake Charles where she served as assistant chair to public relations.

DARYL DRAGON 'Captain' of pop band The Captain and Tennille, died Wednesday, January 2, 2019 of renal failure at a hospice in Prescott, Arizona. He was 76.

Daryl Dragon, the cap-wearing "Captain" of pop band The Captain and Tennille teamed with then-wife Toni Tennille on such easy listening hits as Love Will Keep Us Together and Muskrat Love.

I reviewed their live show several times and conducted in person interviews with both Toni and Daryl. They were lovely and he was an intelligent and accomplished musician.

Although the couple divorced in 2014 after nearly 40 years of marriage, they remained close and Tennille had moved back to Arizona to help care for him.

A Los Angeles native, Dragon was the son of Oscar-winning composer Carmen Dragon and singer Eloise Dragon and was himself a classically trained musician. Before he was with Tennille, he played keyboards for the Beach Boys and was dubbed "The Captain" by singer Mike Love, who noted Dragon's fondness for sailor's caps. Daryl and Toni didn't have children. In addition to his ex-wife, he is survived by his older brother, Doug Dragon, and two nieces, Kelly Arbout and Renee Henn.

Neil Portnow President/CEO of the Recording Academy issued the following statement: "Daryl Dragon was an accomplished producer and pianist best known for creating several chart-topping songs in the 1970's as a member of Captain & Tennille with his wife, singer Toni Tennille. He was a two-time Grammy winner, earning awards as artist and producer in the Record Of The Year category for the duo's Love Will Keep Us Together at the 18th Grammy Awards. Prior to his Captain & Tennille success, Daryl performed as a backup musician for the Beach Boys. He will be missed by family, friends, and fans."


















Next Column: January 13, 2019
Copyright: January 6, 2019 All Rights Reserved. Reviews, Interviews, Commentary, Photographs or Graphics from any Broadway To Vegas (TM) columns may not be published, broadcast, rewritten, utilized as leads, or used in any manner without permission, compensation and/or credit.
Link to Main Page
---
Laura Deni



For the snail mail address, please E-mail your request.
CLICK HERE FOR COMMENT SECTION