! >
Broadway To Vegas
  SHOW REVIEWS     CELEBRITY INTERVIEWS     GOSSIP     NEWS 
| | |
| --- | --- |
| | |
Copyright: January 6, 2002
By: Laura Deni
CLICK HERE FOR COMMENT SECTION

A FANTASTICKS ARRIVEDERCI - TRY TO REMEMBER
The Fantasticks, the longest running musical in history, is set to close on Jan. 13 - after almost 42 years and over 17,162 performances at the 135 seat Sullivan Street Playhouse.

The producers are hoping that as many original cast members as possible in some way take part in this, the last week of performances.

The final show was to have been a by invitation only curtain downer, but the public raised such a ruckus to purchase tickets that the last performance was opened up. Ducats were snapped up in minutes.

The musical, by Harvey Schmidt and Tom Jones, was suggested by Edmond Rostand's Les Romanesques. Two teenagers on neighboring farms steal glances and hide their romance from their feuding fathers. Little do these love-birds know, however that their fathers are actually good friends who've hatched a plan. It's a magical Romeo and Juliet inspired mystical love story, which gave us Try To Remember, Metaphor, Soon It's Gonna Rain, I Can See It and They Were You.


The Original Cast of The Fantasticks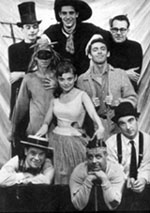 National Public Radio's spotlight on The Fantasticks last December 13 pointed out that the music has resonated differently since September 11.

The original production opened under the direction of Word Baker, whose name is still on the title page, along with producer Lore Noto and co-producer Donald V. Thompson. The original cast included Jerry Orbach as El Gallo, Rita Gardner as The Girl and Kenneth Nelson as The Boy.

Nelson once broke his arm backstage during a performance. In pain, but a traditional theatrical trooper, he finished the show with a broken arm and showed up the next day to participate in the original cast recording for MGM Records.

The show's plot is universal, and through the years productions were mounted around the world. Its blank-stage set, company of only ten, including two musicians, loses some of its charm in a large venue, making it most at home on school, stock and community theatre stages.

The show was given a 1992 Special Tony Award.

A national tour starred Las Vegas resident Robert Goulet as El Gallo, in the role created on Broadway by Jerry Orbach.

In addition to tickets for this final week the costumes are a hot ticket.

Since it's been playing for 42 years the original outfits were long ago turned into rags. Originally co-producer Lore Noto announced that when the show shutters, the current duds would be donated to the Museum of the City of New York. That piece of news didn't sit well with the buying public, either. The reaction was so overwhelming that the hand me down donations were modified. Now, some will be given to the Museum, while the rest will hit the E-Bay auction site up for grabs to the highest bidder.

Production officials called the Museum's interest in Fantasticks memorabilia, "a testament to the show's enduring impact on New York." The musical's set, costumes and lighting were all designed by Ed Wittstein.

A movie version was directed by the late Michael Ritchie and starred Oscar winner Joel Grey, Tony Award winner Barnard Hughes, Jean Louisa Kelly, Joey McIntyre of New Kids on the Block fame and Teller of Penn and Teller.

The reviews penned up were tepid to terrible relegating the effort to video and DVD.

Currently in the cast are Paul Blankenship (El Gallo), Jeremy Ellison Gladstone (Matt), Natasha Harper (Luisa), William Tost (Girl's Father), Bill Weeden (Hucklebee), William Tost (Bellomy), J.C. Hoyt (Henry), John Bundrick (Mortimer). Associate producers are Sheldon Baron and Dorothy Olim.


FOLLOWING THAT ELVIS DREAM

He could have been collecting Social Security and listed on the Medicare payouts. The King of Sideburns was born in 1935 and left the building in 1977 - just don't tell his fans.

Graceland presents several days of events each year surrounding the anniversary of Elvis' birthday, January 8. The Elvis Presley Birthday Celebration 2002 began yesterday with the annual gathering of Elvis fan club presidents and representatives with Graceland management and special guests. The theme this time around was the Elvis' 1962 movie Follow That Dream.

Special guests included: Elvis' leading lady from the film, Anne Helm; twin actors Gavin Koon and Robbin Koon, who played child roles in the film; Roy C. Bennett, co-writer of many Elvis movie songs, including Angel from Follow That Dream. Also attending were country music legends The Browns, Jim Ed, Maxine and Bonnie, with whom Elvis toured early in his career.

It's isn't all cake and confetti. As with previous luncheons there was a designated charity. The Birthday 2002 luncheon beneficiary was Camp Good Grief, which provides counseling and special activities in support of children who have lost a significant loved one.

Down the road a piece in Cincinnati, Ohio, serious Elvis Presley followers, rock music fans and lovers of live musical theater will be treated to a two-and-a-half hour/60-plus song musical extravaganza that recreates the four main Elvis eras: the Rock-a-Billy Elvis years; the Military/Movie years; the '68 Comeback Special; and the Las Vegas Jumpsuit years.

The hoopla is titled the Elvis Birthday Tribute and features four Elvis recreators; D.J. Fontana, Elvis' original drummer; and Ray Walker, the original bass singer of The Jordanaires, Elvis' Back up group throughout his career

That takes place next Sunday, January 12, at the Taft Theatre.




WHAT JAM DO YOU SMEAR ON A BABY COVERED WITH CREAM CHEESE?


Last week's column ran the first of a two-part interview with Paul Petersen, an original Mouseketeer who was fired for conduct unbecoming a Mouse. That kick to the curb turned into a kick into stardom when he was available to accept movies parts that led to a long term co-starring role as Donna Reed's son on The Donna Reed Show. The actor has enjoyed hit records and authored numerous books, but his finest accomplishment may be his creation of A Minor Consideration, which protects the rights of the working child. Our interview with Petersen continues.



PAUL PETERSEN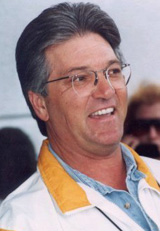 "When kid actors are allowed to participate, they flourish," declared Petersen. "The difficulty is that the business, as a matter of course, discards even its most talented youngsters and goes on to fresh meat."

In the recent past that fresh meat has been premature.

On Thursday, June 6, 1996, The Washington Post reported the alleged use of premature month-old twins on the top-rated series ER in 1995. The babies, born two months early, were smeared with cream cheese and(seedless raspberry) jelly and used to depict a live birth scene, according to Petersen, who was then attempting to get the entertainment industry to adopt a set of tougher guidelines to protect infants.

"They were still four weeks short of their due date, and they were brought in to work," he said. The nurse caring for the infants on the set lodged a complaint with his watchdog organization, A Minor Consideration. "If you have any feeling whatsoever for infants, you would see that this is sick," he added.

"In theory, babies who work in the entertainment industry are well protected under California law, but in practice they are subject to the demands of production companies working under tight schedules and parents eager to push them into the business. Nurses and children's rights activists say that weeks-old infants who were born prematurely-still fragile and highly susceptible to infection-are commonly used to depict newborns, and twins and triplets are often made to work in back-to-back shifts, resulting in up to 13 hour days on the set," Petersen charged.

At that time productions generally provided a trailer near the set with cribs where the babies wait with their parents, nurses and guardians before their scenes. The sets, strewn with cables and equipment and filled with the frenzied activity of shooting, are considered unsafe environments for infants.

A spokesman for ER told the Washington Post that the allegation of using premature infants was false. "We never knowingly used premature babies, and it is the policy of the show [executives] as responsible parents and producers to not use premature babies," David Strapf was quoted as saying.

The Washington Post reported that the attitude of industry professionals toward infants was often callous, reflected in a request by a production coordinator on CBS's Chicago Hope in 1994 to sedate an infant in order to depict an anesthetized baby for an episode. Production workers called the 20th Century Fox medical department to see if this would be possible.

The medical department immediately refused, and fired off a memo signed by Janet Fisher, the supervisor, that read: "It is not advised by this department that any infant or child be sedated by any means for non-medical purposes. There is an element of danger in sedating an infant or child at any time." The shows involved in the instances of alleged disregard of labor laws say there was either a misunderstanding or a misrepresentation of events.

Since then A Minor Consideration has accomplished enormous changes in the workplace for infants.

"Just say the industry, thanks to our efforts - and that's Local 767 IATSE and A Minor Consideration - has come up big time," reflected Petersen. Producers have willingly accepted rather strict safety rules for the employment of babies. The holding area for the little ones are really quite nice now. They are nursing areas. It is quiet. It's separate from the set. There are cribs for each baby. There is a play area. They have really done a good job. No more triplets huddled in a honey wagon."

As in real life the first line of defense for a child is a caring and attentive teacher. "I'm pretty comfortable with the union teachers in California," said Petersen. "We have a small union local called Local 884 the Studio Teachers Union. It's a part of IATSE. Unfortunately, it is a small group. They can't cover all of the work. They are generally really very good. Because they are a union we have a lot of leverage with them. Frankly, as a boy who grew up in this business, I must tell you you're line of defense, first, last and always, is your studio teacher," emphasized Paul whose motion picture credits include the 1968 film, Journey to Shiloh with Don Stroud, Michael Sarrazin, Jan-Michael Vincent, James Caan, Paul, Michael Burns and Harrison Ford and House Boat starring Gary Grant and Sophia Loren.



Cary Grant, Sophia Loren, Paul and Mimi Gibson who also appeared in the movies The Three Faces of Eve and The Ten Commandments and Charles Herbert who had roles in the movies The Fly and Please Don't Eat the Daisies.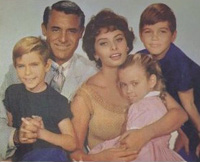 "The trouble is the studio teacher is paid by the producer. Often the positions are based on pocket book issues. That's a problem. It's too common that producers beg for additional time and the child goes uncompensated. Too often teachers are asked to take the producer's side when it comes to health and safety. Now, I am not saying that is the rule That, of course, is the exception. But, it is only here in Southern California that we have quality, experienced double credentialed teachers as Studio Teachers."

"Studio Teacher is a copyrighted term," he added. "And, you've got to understand that our teachers here have not only had field experience, they are capable of teaching kindergarten through single subject high school seniors. They are good teachers. Because they are familiar with the industry, and more important, they are familiar with the quixotical nature of a person's personality, they generally do a good job.

"But, you step out of Los Angeles county - watch out!" he cautioned. "Remember, even within theatrical contracts teachers are not mandatory until the fourth day of shooting if you are outside of California. Only California has the mandatory studio teacher rule.

"Of course all of these laws should be national," he said then added, "Not just national. They should be international."

The world of the circus and carnival performer is a grueling world of constant travel. Traditionally, the performers are born into the business and acts can trace their performance history for generations.

"Children in the circus and carnivals need to be protected as well," said Petersen who emphasized, "I must tell you I participated in that through The Amazing Monihans back when I was an early teen. The circus has always done a very good job with its children in terms of the travel and the education. They were conscious of it because they have a thousand-year tradition. That doesn't mean the work was safe or that the children were always protected. Frankly, the circus, over the years, has done a far better job than Hollywood."



DONALD O'CONNOR as a performing child

Donald O'Connor agrees. The son of circus performers who graduated into vaudeville, O'Connor was the seventh child of John Edward "Chuck" O'Connor and Effie Irene Crane O'Connor. His mother was a bareback rider and trapeze performer and his father was a circus leaper - running down a ramp, jump over an elephant and land on a mat. "He was a singer, a dancer, an acrobat, a trapeze artist, a clown, a comedian, and also a strong man," O'Connor has explained. The more you did the more you earned and so the elder O'Connor became quite versatile. "He was 5'5" and weighed 220 pounds. He was very light on his feet, though. He was known as the Nijinsky of acrobats. The height he could get was incredible. "

In vaudeville they called themselves The O'Connor Family - Royal Family of Vaudeville. "There was singing, dancing, comedy, acrobatics and barrel jumping in the act. My father was glad I was born. With each kid the O'Connor family act made more dough. As soon as we could walk, we went to work, adding another $25 a week to the family income."

The multi talented entertainer who spent several decades performing in Las Vegas fondly recalls his show biz youth. "I had a lot of good teachers," Donald insists. "My mother, the chorus girls, the magicians, the acrobats. I finished up my education in studio schools."

As with other child performers Donald didn't see much of the money he had earned. While he wanted for nothing he lived on an allowance and "whatever I could snitch from my mother's pocketbook." His mother was in charge of all his finances and according to Donald, "She knew nothing about business."

"The rules of the circus need to be codified," continued Petersen. "We have to know that these children with the travel and the publicity are not exceeding the federal maximums for permissible work. It is really easy to do that when you get on the road. Like with these touring companies that go around with tons of kids, it's real easy to exceed the federal maximum," he repeated.

To help codify the rules into laws A Minor Consideration and The Screen Actors Guild have gone to Washington to speak in behalf of all working children.

"This is a for real grass roots effort, and literally dozens of people are involved," stressed Petersen."



MELISSA GILBERT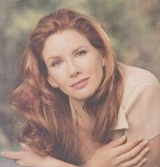 "Melissa Gilbert's election is not an accident," he divulged about the former child actress being elected to the top spot of the Screen Actors Guild. In national voting completed on Friday, November 2, Gilbert was elected president of the Screen Actors Guild, taking the position held since November of 1999 by William Daniels, who declined to run for another term. The former Laura Ingles of Little House on the Prairie received 12,280 of the 27,730 ballots (45.3%) cast for President. Her opponents were SAG National Board members Valerie Harper, who garnered 10,692 votes (39.4%), Eugene Boggs, who received 2,553 votes (9.4%), and Angel Tompkins, who received 1,613 votes (5.9%).

"Melissa is a 35-year veteran in the entertainment industry, supported by the nine percent of the membership which is under the age of 18," explained Petersen. "She isn't the first kid actor to be president. In fact, she is the fifth.

"I've got to say Melissa Gilbert feels that it was a baptism of fire when she came back to Washington, D.C. with me and saw what was really going on."

In addition to control of assets, working conditions and education, health and safety are the major concerns for Petersen and A Small Consideration. He has an advantage position with that concern since his wife, Rana Platz-Petersen, is the business representative for Local 767, the union that represents Motion Picture Studio First Aid Employees.



RANA and PAUL PETERSEN. She has an advantage in getting to his ear about health and safety issues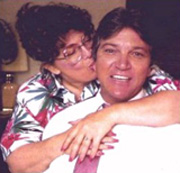 "She is a registered nurse who has been in the studio business 29 years," continued her husband. "In the 11 western states, Rana assigns the first aids and medics to all union productions. I am generally satisfied with their professionalism."

On the surface Rana's job sounds like one of those glam cushy jobs nurses dream about when they are working the emergency room on a weekend when there is a full moon. The job reality differs from the romantic perception.

"Rana is a graduate of Harbor College and got her college degree in nursing," explained Petersen. "Rana's father used to go to the race track quite a bit. One of his friends in the film industry said - You know, we use nurses in the motion picture business. Now, nobody ever knows about this stuff, even though you see it on the credits - First Aid'"

"As it happened he made an introduction to a guy who ran the medical department at Warner Brothers for 30 years." Rana made a favorable impression and according to her spouse "she's never stopped working."

"All of the major studios have medical departments. They have an on site medical department, always staffed by registered nurses," continued Petersen. "But, Hollywood doesn't live in the studio any more. It goes everywhere. So, Rana's task is to assign the medic and first aid people for union movies that shoot all over the world.

"It is a big job. And, God bless her, I think she has experienced by percentages the biggest growth in the past 10 years of all the IATSE locals and there are a couple hundred of them. She has the most remarkable, diverse membership and they are very active in maintaining the highest professional standards. Nobody gets in unless they have two years experience in the field and have current state credentials."

"Remember there are only three people on the set who even have to have a high school diploma," Petersen cautioned. "And only three people on the set who have to carry state credentials. That is the teacher, the first aid person, whether as an EMT or as a registered nurse, and the special effects man who has to have a state credential if he works with explosives. There are no scholastic or character qualification to be a director, or a writer, or a performer, or any of the other tasks on a sound stage or in a studio, with the exception of the three positions that I mentioned."

"So, it's a very professional group of people. And, the truth of the matter is, Hollywood is now and forever has been a rather dangerous place. In the past 12 months we have killed seven crewmen, just here in Southern California. That is a lot because there is not the commitment to safety in these fly by night production companies that are formed to do the movie and then disband as there is at say a General Electric Plant. It is a different mind set. If you go to any major construction site - tall building, freeway, bridge repair - every Monday morning there is what we call the Tool Talk. The person who is responsible for the crew sits them all down and reminds them that safety is the first concern."

"Both Rona and I are safety experts certified by the World Safety Organization and the Institute of Health and Safety Management. In fact, I am a UN delegate for the World Safety Organization," reported Petersen. "These are the three big issues in our house; health, safety and children's rights. We are focused on those three issues and we are making progress."

Another sore spot for Petersen and A Minor Consideration involves the world of sports.

"Children are engaged in so many professional pursuits. We have children endorsing skate board products and surfboards, creating computer games, all this stuff. That is all generally part of the entertainment business and sports."

"We helped create the steering committee that the United States Olympic Committee finally formed. They were sickened when they actually did the tests on the seven girls that comprised our gymnastic team. What they discovered is that all seven had advanced osteoporosis, all seven had amenorrhea, and all seven had one variety or another of an eating disorder. Now, that's just wrong," he somberly stated.

"It's so easy to change, simply by lifting the age that a person can qualify for international competition. Tennis has managed to do it, even though they haven't gone far enough. There has to be outright prohibition against this type of exploitation and abuse."



"Parents who think I am only talking about the kids in show business or just those few, privileged youngsters, ought to go to a Little League game on a Saturday afternoon. They ought to go to a High School football game- watch exploitation and abuse.That's the stuff we have to stop. There it is right in your own back yard," said an annoyed Petersen.

Violence in youth sports is also currently on the front pages and carried live on television.

A man accused of beating another father to death during their son's hockey practice is currently on trial in a case that has become a national symbol of parental violence at youth sporting events.



MICHAEL COSTIN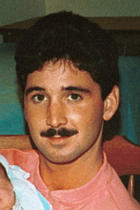 Thomas Junta, 42, is charged with manslaughter in the July 5, 2000 death of Michael Costin, 40, who was supervising practice at a community rink in Reading, PA.

Prosecutors say Junta became enraged when he saw body-checking in what was supposed to be a non-contact scrimmage. The two men argued on the ice, brawled in a hallway, and later fought again.

According to Junta's lawyer, Junta saw his son get checked and struck in the nose by an elbow. Junta complained, urging Costin to control the checking. Costin, the attorney says, skated over to Junta and snapped, "That's what hockey is all about!"

Prosecutors say that in front of then 10 year old ice hockey players the 6-foot-1, 275-pound Junta pinned down the 150-pound Costin and banged his head against the floor until the other man lost consciousness. He died two days later, drawing attention to a growing number of cases of parental rage at youth sporting events.

Violence among parents and coaches has worsened over the last decade, according to the National Alliance for Youth Sports, a nonprofit organization in West Palm Beach, Fla.

``You have to have the maturity to deal with the emotions of having your child involved in sports, but unfortunately we have some parents on the sidelines screaming and yelling,'' alliance president Fred Engh stated shortly before jury selection began.

Potential jurors were asked if their children played on sports teams and if they had ever witnessed a fight between parents.

The young sons of both the deceased and the accused are being called to testify. In addition the prosecutor's list of potential witnesses include nine other children who witnessed the fight. Their ages currently range from 11 to 15.

Junta faces up to 20 years in prison if convicted of manslaughter.



JACK VALENTI

"The entertainment industry at the highest levels support our work," added Petersen. "I'm, talking about Mr. Nick Counter who is the president of the AMPTP - the Alliance of Motion Picture and Television Producers. I'm talking about Mr Jack Valenti the head of the Motion Picture Association. Steve Speilberg, Ron Howard, Michael Eisner - they love the work we are doing. They take great pride in this progress. They want the children protected.

Nobody likes to read a story about Dana Plato, Nobody likes that," Petersen softly said.



DANA PLATO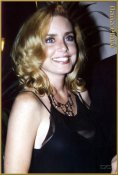 Best known as Kimberly Drummond, the older sister on TV's Diff'rent Strokes, Plato had appeared in over 100 TV commercials as a child, including KFC, Arco and Dole bananas. Then the television series was canceled and her life went into a downward spiral.

She moved to Las Vegas where she was reduced to working in a dry cleaners when she was he was arrested for the armed robbery of a Las Vegas video store. She had used a pellet gun and snagged $164. The charge was armed robbery and she was later sentenced to five years probation. Her need for rent money was real, but it was also a cry for help.



WAYNE NEWTON, who started performing as a child, posted bail for Plato. Photo By: Laura Deni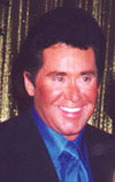 Coming forward was Wayne Newton. Known as Mr. Las Vegas, the entertainer who started playing the steel guitar at the age of four and was paid $5.00 for his first professional singing engagement at the age of six, posted Plato's $13,000 bail. That may have gotten her out of jail but it didn't release her from her personal prison.

Later she was arrested for forging Valium prescriptions. Cited for parole violation, she served 30 days in jail. In 1993, she spent a month in a drug and alcohol rehab center in Las Vegas - one of several times she went into rehab.

She was found dead in Oklahoma. The state's medical examiner ruled she had committed suicide with an overdose of painkillers and muscle relaxants. Plato, 34, apparently took the painkiller Lortab along with Valium while visiting the home of her fiance's parents.

"The people who worked with her and knew at that time there was trouble had nobody to call in that era," continued Petersen. "Well, now they do - A Minor Consideration. We are for real. We deliver on our promise and we always show up."

"So here is this is wonderful blend of circumstances. The very famous kids who make up the core membership of A Minor Consideration, that's about 600 former kids stars of every age. We have taken on this fight. And, because of our continuing celebrity, we have access and because some of us have been able to achieve positions of authority, we're going to make this happen.

So far at six times up to the plate, no legislature has ever voted against us. Every law we have passed has been passed unanimously and promptly signed by the governor. I expect the very same thing in Washington, D.C. I expect to the vote to be 435 to nothing in the house and 100 to nothing in the Senate. And, I expect President Bush to sign our bill at once.

The website for A Minor Consideration can be visited at http://www.minorcon.org/



Broadway To Vegas is supported through advertising and donations. Priority consideration is given to interview suggestions, news, press releases, etc from paid supporters. However, no paid supporters control, alter, edit, or in any way manipulate the content of this site. Your donation is appreciated. We accept PAYPAL. Thank you for your interest.


SWEET CHARITY


THE HOLLYGROVE CHILDREN & FAMILY SERVICES CENTER

MARILYN MONROE called the place home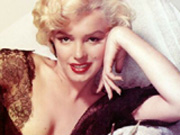 is the beneficiary of a performance by Renee Taylor in her one-woman show Golda Meir, directed by husband Joe Bologna. The Hollygrove facility is where the child Norma Jean lived from 1935-37, placed there by her mother. Norma Jean, of course, grew up to become Marilyn Monroe.

Founded as the Los Angeles Orphans Home Society, Hollygrove is the oldest nonsectarian home for children in Southern California. Since its inception in 1880, Hollygrove has cared for more than 15,000 children. The early years were dedicated to serving orphaned children. Due to changing community needs in the 1950's, the organization shifted its focus to care for abused and neglected children, and changed the name to Hollygrove in 1952. Their mission is to provide abused and neglected children a safe and nurturing environment where each child can heal and develop emotionally, intellectually, spiritually and physically.

Jan. 11-12 at the Strasburg Theatre

PUBLIC THEATRE AND SHAKESPEARE IN CENTRAL PARK has the one and only Elaine Stritch performing her incredibly successful one-woman show, Elaine Stritch - At Liberty on Jan. 9. The benefit tickets are $1,000 for a priority seat and $500 for a patron seat with champagne at intermission and a reception with Elaine following.


FROM SUNDANCE TO MIDTOWN NEW YORK - FESTIVALS FLOURISH

The Sundance Film Festival opens Thursday with a film based on a Broadway production as it's centerpiece.

During its 11 days, the Sundance Film Festival will include screenings of 113 feature-length films and 60 works of shorter lengths "marked by unusual work that is not formulaic nor generic," according to Geoffrey Gilmore, the festival's co-director and director of film programming, "(These are) films that are beyond quirky and really push the limits, redefining what independent film is all about."

The focal point of Thursday night's Opening Night Premiere festivities will be The Laramie Project, a drama based on Moises Kaufman's stage play about the killing of Wyoming college student Matthew Shepherd.

The 2002 Sundance Film Festival runs Jan. 10-20 in a variety of locations in Park City and Salt Lake City, as well as Peery's Egyptian Theater in Ogden and the Sundance resort in Provo Canyon.

Third Annual New York City Midtown International Theatre Festival this coming summer has a February 15 application deadline.

According to their press reps after several months of checking out more venues in the city than they ever knew existed, the Midtown International Theatre Festival has signed up with Raw Space to present their third annual showcase of theatrical works.

Held from July 7th to August 4th in NYC the Third Annual Midtown International Theatre Festival will be focusing on the new musical - although works of all types are welcome. "I've always had a soft spot for musicals," confesses John Chatterton, the Fest's executive producer. "And I wanted to mount a showcase for them. Of course, the MITF won't only be about musicals; we welcome everything from Shakespeare to Shaw, from comedy to satire - and everything in between, both new and classical"

"Our goal is to stage 20 productions this year, up from an even dozen in summer 2001," Chatterton noted. "Of course, that all depends on the type of product we receive, so please - send us your scripts!"

Anyone interested in applying to the MITF needs to download an application form at www.oobr.com. or call 212-242-1648.


GRAMMY AWARD NOMINATIONS INCLUDE BROADWAY


The Grammy Awards, which viewers of the televised awards might assume are heavily weighted towards everything except Broadway, actually bestow awards in 101 categories and has a Best Musical Show Album category. There are also several Broadway and cabaret performers nominated in other divisions. We congratulate them.

The nominations for the 2002 Grammy Awards related to Broadway or Cabaret performers include:

BEST MUSICAL SHOW ALBUM
THE PRODUCERS on the Sony Classical label. Music and lyrics by Mel Brooks. Hugh Fordin producer.
SEUSSICAL THE MUSICAL on the Decca Broadway label. Music by Stephen Flaherty, lyrics by Lynn Ahrens. Phil Ramone producer.
MAMMA MIA! on Decca Broadway. Music and lyrics by Benny Andersson and Bjorn Ulvaeus. Nicholas Gilpin and Martin Koch producers.
THE FULL MONTY on RCA Victor.Music and lyrics by David Yazbek Billy Straus. David Yazbek and Ted Sperling producers.
SWEENEY TODD: LIVE AT THE NEW YORK PHILHARMONIC the concert cast album on the New York Philharmonic Special Editions label. Music and lyrics by Stephen Sondheim. Tommy Krasker and Lawrence L. Rock producers.

TRADITIONAL POP VOCAL ALBUM


Connick made his first attempt at Broadway this season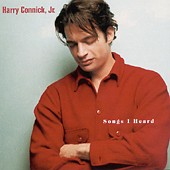 HARRY CONNICK, JR. Songs I Heard
MICHAEL FEINSTEIN Romance On Film, Romance On Broadway
BETTY BUCKLEY Stars and the Moon: Live At the Donmar
ROSEMARY CLOONEY Sentimental Journey: The Girl Singer and Her New Big Band
KEELY SMITH Keely Sings Sinatra

SPOKEN WORD ALBUM FOR CHILDREN
VANESSA REDGRAVE & STEPHEN FRY Oscar Wilde: The Selfish Giant & The Nightingale and the Rose
TIM CURRY A Series of Unfortunate Events--Book 1: The Bad Beginning (Lemony Snicket)
COREY BURTON NARRATOR WITH VARIOUS ARTISTS Dr. Seuss--How the Grinch Stole Christmas! (CD Read-Along)
TOM CHAPIN Mama Don't Allow
DR. RUTH WESTHEIMER Timeless Tales and Music of Our Time

SPOKEN WORD ALBUM


Quincy: book to album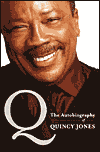 QUINCY JONES Q: The Autobiography of Quincy Jones
PRESIDENT JIMMY CARTER An Hour Before Daylight
GARRISON KEILLOR Lake Wobegon Summer 1956
CARL REINER Letters from the Earth--Uncensored Writings by Mark Twain
VARIOUS ARTISTS War Letters--Extraordinary Correspondence from American Wars

SPOKEN COMEDY ALBUM
FIRESIDE THEATRE The Bride of Firesign
MARGARET CHO I'm the One That I Want
RAY ROMANO Live at Carnegie Hall
GEORGE CARLIN Napalm & Sillyputty
MISS LAURA HAYES, ADELE GIVENS, SOMMORE & MO'NIQUE The Queens of Comedy

POP COLLABORATION WITH VOCALS


Bennett album contains nominated song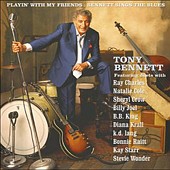 TONY BENNETT & BILLY JOEL New York State of Mind a remake of Joel's 1976 hit which gives the 75 year old Bennett his 20th Grammy nomination.
CHRISTINA AGUILERA, LIL' KIM, MYA & PINK Lady Marmalade
RICKY MARTIN WITH CHRISTINA AGUILEA Nobody Wants To Be Lonely/
BRIAN McKNIGHT & JUSTIN TIMBERLAKE My Kind of Girl
SHAGGY FEATURING RICARDO "RIKROK" DUCENT It Wasn't Me


The 44th Annual Grammy Awards will originate from the Staples Center in Los Angeles, broadcast live on CBS on Feb. 27.



A VERY SPECIAL EVENING WITH MARIAN SELDES presented by The Acting Company, America's only nationally touring, classic repertory theater, continues its popular Salon Series with this one-night-only benefit performance-- the second of five readings in the 2001-2002 Salon Series -- will take place Monday, January 14 at The Salon, NYC.



MARIAN SELDES Photo by: Laura Deni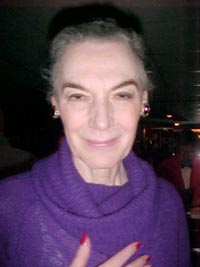 The reading will be followed by a special reception with Ms. Seldes, one of the theater's most celebrated actresses.

In A Very Special Evening With Marian Seldes, the Tony, Drama Desk, and Obie Award-winning actress will weave stories of her remarkable career in the theater with readings from some her most memorable roles. Ms. Seldes, a Board Member of The Acting Company, offers this evening as a special event commemorating the Company's 30th Anniversary.

The Acting Company's Salon Series offers theatergoers a unique opportunity to hear captivating, rarely-produced classic plays, performed by a cast comprised of New York's most sought-after stage stars. Each reading is followed by a reception during which audience members can interact with the cast and director over hors d'oeuvres, wine, and refreshments.

Other presentations in The Acting Company's 2001-2002 Salon Series include George Bernard Shaw's The Millionairess on February 11 and Noel Coward's Relative Values, featuring Tony-winning actor Richard Easton on March 11. The Salon Series presents its season finale on April 8 with James M. Barrie's What Every Woman Knows, directed by Christopher Ashley and starring J. Smith-Cameron.

The Acting Company, now celebrating its 30th year, was founded in 1972 by current Producing Director Margot Harley and the late John Houseman out of the first graduating class of the Juilliard School. The company has a dual mission: to support the work of the country's best young actors and to bring theater to under-served communities nationwide. The company has produced 77 plays, including 20 by Shakespeare. Its 300 members include Kevin Kline, Lisa Banes, Patti LuPone, Keith David, David Ogden Stiers, Jeffrey Wright, Derek Smith, Frances Conroy, and Jesse L. Martin. In recognition of its consistent level of excellence, The Acting Company has received several Tony Award nominations and won Obie, Audelco, and Los Angeles Drama Critics Circle Awards.

The Salon Series is made possible through the generous support of The Florence Gould Foundation.

ADULT ENTERTAINMENT AND CRIMINAL GENIUS by Canadian playwright George F. Walker ( See Broadway To Vegas column of February 1, 1999 ) from his Suburban Motel cycle, which Walker is adapting as a television series. The one-acts share the same blandly neutral setting, a run-down motel where the customers seem as random as the road. Adult Entertainment follows two cops on a downward spiral of corruption, drunkenness, violence and betrayal. Equally bottom-feeding, Criminal Genius introduces us to a group of petty criminals whose best-laid plans for burning down a local restaurant go horribly awry. As they lurch from hilarity to heartbreak, these shocking slices of motel life question concepts of morality, security and love. Directing the duo is Bosnian-born Zeljko Djukic, a former teacher at Belgrade's Drama Art School, who makes his Chicago directorial debut. This Chicago premiere is presented by the Ulysses Theatre Company through February 3.

BILOXI BLUES the 1985 Tony Award winner for best play by Neil Simon opens January 11 at the Pasadena Playhouse. When Eugene Jerome enlists in the US Army during WWII, he has three goals - to lose his virginity, to stay alive and to become a successful writer. To win these wars, he must first learn more about the rules of engagement, tackle the bonds of friendship, and struggle with the rigorous training and abuse of his overpowering drill sergeant. It's basic training as Eugene awkwardly enters manhood. Join us as we laugh and remember a time of innocence and purpose. Neil Simon's autobiographical play is a loving and moving tribute to the men who serve and protect our country. Runs nightly except Mondays. through February 24.


WHO'S WHERE

PETULA CLARK

PETULA CLARK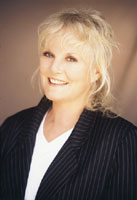 is a delightful person whom we have enjoyed forever as a singer - her career has spanned an amazing five decades.

In addition to singing we were impressed by her performance on Broadway in Blood Brothers and her national tour as Norma Desmond.

And, it's always fun to watch her performance with Fred Astaire in Finian's Rainbow.

This multi-talented lass headlines the Richard & Karen Carpenter Performing Arts Center, Long Beach, CA on Jan. 11 with special guest Richard Carpenter.

Petula is also scheduling her next cross country tour.

ELTON JOHN AND BILLY JOEL kick off their new tour next Sunday at the MCI Center in Washington, D.C.

AEROSMITH that's bassist Tom Hamilton, drummer Joey Kramer, singer Steven Tyler and guitarists Brad Whitford and Joe Perry return to Salt Lake City for a show in the Delta Center on Monday, Jan. 7.

BARRY MANILOW has a three night engagement beginning Thursday at the Palace Theatre in Columbus, Ohio.

BRIAN ADAMS performs Thursday at the Hard Rock Live in Orlando, Florida. Then on Saturday the entertainer is center stage at the Universal Amphitheatre in Universal City, California.

LUTHER VANDROSS headlining at the Lyric Opera House in Baltimore, Maryland on Friday.

THE BOYS CHOIR OF HARLEM will delight the crowds Sunday in Austin, Texas at the Frank Erwin Center.

BOBBY VINTON stars at the Performing Arts Center in Topeka, Kansas on Saturday.

ELAINE BOOSLER will be making the folks laugh Saturday at the Elsinore Theatre in Salem, Oregon.

FIFTH DIMENSION headline at the Red Lion Inn and Casino in Elko, Nevada on Saturday.

GLEN CAMPBELL singing his hits Saturday in Kansas City at the Ameristar Hotel and Casino.

TONY ORLANDO performs Thursday at the Cerritos Center for the Performing Arts in Cerritos, California.

JERRY SEINFELD up front at the Ruth Eckerd Hall in Clearwater, Florida on Friday. The following night the laugh getter is center stage at the Moran Theatre in Jackonsville, Florida.

BRIAN McKNIGHT entertains Tuesday in the New Jersey Performing Arts Center in Newark. On Thursday the city is Pittsburgh, PA in the Benedum Center. On Friday he is on stage in Toronto, ON at the Massey Hall. He closes out the week Saturday in Detroit, MI at the Fox Theatre.

B.J. THOMAS does a two nighter Friday and Saturday at Bally's Casino in Robinsonville, Mississippi.

MAUREEN McGOVERN performs on Saturday at the Newberry Opera House in Newberry, S.C.

AHMAD JAMAL on Friday is behind the microphone in Orchestra Hall in Chicago, Ill.

TIM CONWAY AND HARVEY KORMAN in their Together Again Show at the Sundome Center in Sun City West, Arizona.

MARGARET WHITING is an in studio guest on David Kenney's Everything Old Is New Again, interactive radio show which airs next Sunday. The two hour focus will be on Whiting's music, career and life. Everything Old Is New Again can be heard every Sunday 9-11 PM(EST) over WBAI 99.5 FM and on the Internet at: www.2600.com/offthehook/hot2.ram


PIFFLE AND PROFUNDITIES

HAD YOUR MORNING CUP OF APPLE?Apples are more efficient than caffeine in keeping people awake in the morning.

SHIRLEY TEMPLE received 135,000 presents for her 8th birthday.












Next Column: January 13, 2002
Copyright: January 6, 2002. All Rights Reserved. Reviews, Interviews, Commentary, Photographs or Graphics from any Broadway To Vegas (TM) columns may not be published, broadcast, rewritten, utilized as leads, or used in any manner without permission, compensation and/or credit.
Link to Main Page
---
Laura Deni


CLICK HERE FOR COMMENT SECTION