! >
Broadway To Vegas
  
  REVIEWS INTERVIEWS COMMENTARY NEWS

| | |
| --- | --- |
| | |
NO MORE CELEBRITY POLICE HELICOPTER FLY-ALONGS IN LAS VEGAS - - HARD TIMES - - BRITNEY SPEARS MUSEUM EXHIBIT - - THE ELVIS PRESLEY BIRTHDAY CELEBRATION - - FIREWORKS BY GRUCCI HELPS DUBAI SET GUINNESS RECORD - - FIRST EVER WHITE HOUSE STUDENT FILM FESTIVAL - - QUEEN ELEVATES ENTERTAINERS ON NEW YEAR'S HONORS LIST - - THE SOCHI PROJECT OFFERS A TIMELY LOOK AT THE OLYMPIAN CITY - - DONATE . . . Scroll Down




Copyright: January 5, 2014
By: Laura Deni
CLICK HERE FOR COMMENT SECTION


THE ELVIS PRESLEY BIRTHDAY CELEBRATION INCLUDES WINK MARTINDALE'S WIFE DISCUSSING DATING ELVIS
Elvis Presley guesting on Wink Martindale's Dance Party - June 16, 1956. Photo: Elvis Presley Music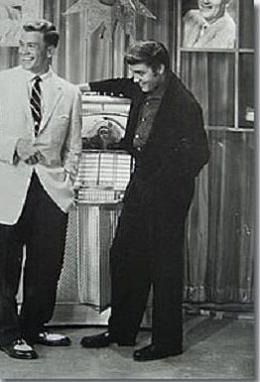 Elvis Presley won't be available to blow out the candles, but that doesn't mean his fans won't be lighting them. The Elvis Presley Birthday Celebration will take place January 8-11 at Graceland in Memphis .

The Proclamation Ceremony will feature a birthday cake cutting and a proclamation of Elvis Presley Day by Memphis and Shelby County officials.

David Thibalt, the 16-year-old Canadian YouTube singing sensation will lead Elvis fans from around the world in a rendition of Happy Birthday. Thibault gained worldwide attention on YouTube in early December. Sharing Blue Christmas with Canadian radio station CKOI, the version of the song went viral with over eight million views.

An insiders Reception and Tour will feature special guests Sandra Ferra Martindale and Wink Martindale, who will be answering questions during an exclusive Q & A session located inside the Elvis Presley Car Museum.

Popular radio and television personality Wink Martindale witnessed the historic night at WHBQ in July of 1954, when Sam Phillips brought DJ Dewey Phillips the acetate copy of Elvis' first Sun Record That's All Right to be played on Red, Hot, and Blue. After meeting that evening, Wink and Elvis remained friends throughout the course of Elvis' life.

Wink's wife Sandra Ferra Martindale, who dated Elvis off and on for six years, will also share stories about spending time with the king.

The Sandy-Elvis relationship was more sweet than sordid. Noted for dating three girls at a time, reportedly Presley had his own sexual variations and never fully consummated his pre-marriage relationships.

Sandy had met the King of Rock and Roll at her father's night club in Los Angeles two months after he had returned from serving in the U.S. Military in Germany. Priscilla was still in Germany, conducting a long distance romance as best she could. Presley was in California to make G.I. Blues, his first film after his discharge from the army.  He became a regular customer at the Cross Bow, her father's night club in Panorama City. Presley saw Sandy's picture in her father's office and requested an introduction.

She was just fourteen-years-old.

Elvis called her but it was a school night and her mother refused to drive her up to the nightclub. After her father gave his approval of Elvis, a meeting was arranged for the next night at the Cross Bow. Elvis arrived with a date - an actress. Elvis greeted Sandy with a kiss on the cheek and later asked her mother for permission to date her daughter. She said 'No.' After Presley told her that she could come along as chaperone, a date was arranged. For the first three dates, it was a threesome. Sandy said she was so embarrassed to have her mother along for the ride that she cried.

They would go to the  Beverly Wilshire Hotel, have pizza, hot fudge sundaes, banana splits,  watch television, dance and talk. Presley had apparently read the Bible from cover to cover and could discuss any and all of the tome.  

After the third date Presley had a heart to heart talk with her mother, promising that he'd be a gentleman on his best behavior. From then on Presley was permitted to date Sandy without her mother bird dogging.

Many of their dates were in the den of Sandy's house where Presley would be at the piano singing gospel songs.

Because of her relationship with Presley, Sandy was cast as a dancer in six of Presley's movies, including Viva Las Vegas. In that flick she has a scene dancing with Presley and Ann-Margret at a roulette table.

Like many men from the south, Presley liked his girls young, so he could "raise them for marriage," according to books about the King of Rock n' Roll.

Presley began talking marriage, but Priscilla had moved from Germany to Memphis.

Both Wink and Sandy have fond memories of Elvis Presley. Wink interviewed the singer several times and the couple remained friends with Presley up until his death.

In a previous public appearances Sandy has discussed Presley's drug use, explaining that his dependence on pills started much the same way as Judy Garland. He was doing a movie and was given diet pills to keep his weight down. Then he'd be given a sleeping pill.  He tolerence level increased, so the dosage was increased. After he developed arthritics in his hands he also took pain medication.

He never viewed himself as an addict or doing anything wrong, because everything was prescribed for him by a doctor.

Sandy and Wink were devastated the last time they saw Presley, backstage at the Hilton in Las Vegas, right after one of his concerts. The Martindales invited Presley to come stay with them until his health returned.  With a smile Presley  refused. Within weeks he was dead.

For the rest of the story attend the Elvis Presley Birthday Week in Memphis.

Other events include the Memphis Symphony Orchestra Presents Elvis Birthday Pops at the Cannon Center for the Performing Arts.

The Memphis Symphony Orchestra will perform songs from the King that helped bring Memphis the distinction of the Birthplace of Rock 'n' Roll. The concert event will also featuring fan-favorite Terry Mike Jeffrey.

There is also an Elvis Chili Dinner and Elvis Bingo.





Broadway To Vegas is supported through advertising and donations. Priority consideration is given to interview suggestions, news, press releases, etc from paid supporters. However, no paid supporters control, alter, edit, or in any way manipulate the content of this site. Your donation is appreciated. We accept PAYPAL. Thank you for your interest.





ART AND ABOUT


BRITNEY SPEARS

Britney Spears photographed in May 2013. Photo by Glenn Francis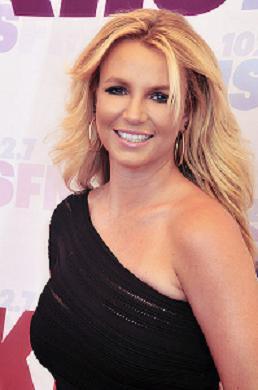 is honored by the Kentwood Museum in Kentwood, Louisiana with an exhibition about the performer who is now a Las Vegas regular.

Spears was raised in rural Kentwood, Louisiana, which is where a small museum was erected in her honor.

Called the Kentwood Museum, one example of the Britney memorabilia on display is a replica of the stage where the singer performed her HBO concert special, with 600 colored lights and thousands of parts.

It was built by Randy Head of Salem, Oregon who worked six months at four hours a day to create the stage replica. He donated his creation to the museum.

The Museum urges people to " Come and see our exhibit, full of Britney memorabilia and much more!"

The city of Kentwood is so proud of their hometown girl that the city's website even carries a "Britney" link which takes people to Britney's website where tickets to her Las Vegas shows can be purchased.

While the majority of the museum is about Britney, the East Wing houses The Military Exhibit.

The exhibit includes approximately 500 pictures of veterans from the Kentwood area; maps of the World showing where local veterans served in World War II. Red pins show where local veterans participated in battle; blue pins designate other military locations.

The military section, under the direction of Military Exhibit Director Hannah M. Schwartz, also features souvenirs, artifacts and medals which have been loaned to the museum.


FIRST EVER WHITE HOUSE STUDENT FILM FESTIVAL


Lights. Camera. Education!

Know someone who is a student filmmaker?

The White House wants your help.

The White House wants students to make a short film - under 3 minutes - and vie for the chance to show it at 1600 Pennsylvania Avenue for the first-ever White House Student Film Festival.

The topic? Technology in classrooms. There's huge power in what technology can do for education - from taking a course online, to collaborating with students from across the country (or the world!).

"We're looking for awesome student filmmakers to show the power of technology in classrooms in a short film," states the White House release.

"Yeah, having your schoolwork posted on the fridge at home is cool. But having a video you made posted on the White House website and screened at 1600 Pennsylvania Avenue? We think that's pretty cool, too. That's why we're super-excited to announce the first-ever White House Student Film Festival: a video contest created just for K-12 students, and whose finalists will have their short films shown at the White House. Finalist videos may also be featured on the White House website, YouTube channel, and social media pages," continues the official announcement.

The deadline for entry is January 29, 2014. All entries must be submitted by student's parent or guardian.

"Our schools are more high-tech than ever. There are laptops in nearly every classroom. You can take an online course on Japanese - and then video chat with a kid from Japan. You can learn about geometry through an app on your iPad. So, what does it all mean? We're looking for videos that highlight the power of technology in schools. Your film should address at least one of the following themes: How you currently use technology in your classroom or school or the role technology will play in education in the future."

So, get with the "lights, camera, action." Your first opening night premiere could be at The White House. That would look good on a resume.








THE SOCHI PROJECT OFFERS A TIMELY LOOK AT THE OLYMPIAN CITY
The past two weeks have been a terrorist nightmare in Sochi, the Black Sea resort which will host the February Olympics.

Russia's Emergency Situations Ministry confirmed that at least 14 people have been killed in a bus explosion in Volgograd, December 30, 2013, a day after a female suicide bombing that killed at least 17 at a railway station in the city.

Officials say there is heightened concern about terrorism ahead of the Olympics.

Now it has been announced that special security will be in place in and around the southern city from January 7 until March 21, 2014.

The new rules state that protests during the Games in February can be held if cleared with the authorities.

Presidential spokesman Dmitry Peskov said all public gatherings and demonstrations must be agreed in advance with the municipal authorities as well as regional divisions of the interior ministry and the Federal Security Service, the FSB.

"The president has issued an instruction to the organizers of the Olympic Games, together with the leadership of Krasnodar Territory and the Sochi mayor's office, to select a venue in the city where rallies, demonstrations and other events, including, if necessary, protests, could be freely held," Mr Peskov said.

But limits can be placed on the number of people taking part in demonstrations, according to the presidential decree. Security has been a major concern in the run-up to the event, with fears of attack by militant groups.

On Thursday, January 9, the DePaul Art Museum in Chicago will unveil The Sochi Project, a new photography exhibition by photographer Rob Hornstra and writer Arnold van Bruggen. The exhibition portrays Sochi at a combustible crossroads of war, tourism and history.

"These beautiful, evocative photos show the Sochi we won't see on TV: the faded Soviet resort city with turbulent politics and a tough economy. We come away with a deeper and more complex view of the glitz and glamour of the games," said Louise Lincoln, director of the museum at DePaul University's Lincoln Park Campus.

Hornstra and van Bruggen have been documenting the rapidly changing area around Sochi since 2009, exploring the small-yet-complicated region which has been in the headlines for all of the wrong reasons. "Never before have the Olympic Games been held in a region that contrasts more strongly with the glamour of the event than Sochi," wrote van Bruggen referring to the exhibit.

A Soviet era resort town on the Black Sea, Sochi is in the heart of an impoverished region embroiled in ethnic and nationalistic conflict. It is still a tourist destination, which the project creators call "the Florida of Russia," with vacationers flocking to the sanatoria for spa treatments and relaxation. "On the coast, old Soviet–era sanatoria stand shoulder to shoulder with the most expensive hotels and clubs of the Russian Riviera. By 2014 the area around Sochi will have been changed beyond recognition," continued van Bruggen.

Hornstra and van Bruggen present a study in contrasts. The region supports entertainment and tourism but also struggles with poverty, corruption, displacement and terrorism. "The Sochi Project" combines documentary storytelling and contemporary photography by utilizing a variety of formats: photographs, videos, text, and self-published books.

"The Sochi Project reveals the unseen side of a highly visible global event. These photos stand in stark relief with the typically glossy press images of the Olympics," said Gregory J. Harris, assistant curator at the DePaul Art Museum. He is curator for the Chicago edition of the exhibition.

The Sochi Project: An Atlas of War and Tourism in the Caucasus is co-organized by the DePaul Art Museum and Aperture Foundation, New York.

The exhibition will be at the DePaul Art Museum to March 24. A reception and book signing with Hornstra and van Bruggen will be held January 17. The event is free and open to the public. Following its showing in Chicago, The Sochi Project will travel to the CONTACT Photo Festival in Toronto, FotoFocus in Cincinnati and the Aperture Gallery in New York. Concurrent with the exhibition in Chicago, The Sochi Project also will be on view in Antwerp, Belgium and Salzburg, Austria.


SPREADING THE WORD


92Y'S LYRICS & LYRICISTS presents going Hollywood: MGM Musicals. Follow Lyrics & Lyricists over the rainbow to the West Coast and the glory days of MGM. On January 11, 12 and 13 three time Tony Award winner Kathleen Marshall makes her L&L debut as guest artistic director for Going Hollywood, a singing, dancing, Technicolor celebration of the silver screen's greatest musicals, featuring Cameron Adams, Renée Elise Goldsberry, Joshua Henry, Jeremy Jordan, Rob McClure and Rachel York.

"What made these MGM musicals so unique was that Arthur Freed assembled an amazing array of talent—writers, composers, lyricists, directors, choreographers and designers - and gave them the freedom and the resources to dream up lavish and original musicals specifically created for stars like Judy Garland, Fred Astaire and Gene Kelly," comments Marshall. "The result was some of the most magical and memorable musical films of all time."

David Chase, Music Director & Piano. David Eggers, Associate Stage Director & Associate Choreographer.

January 11-13 at 92Y in New York City.

NOTE TO CELEBRITIES Las Vegas police are downright irritated that last August three of their own provided Guns 'N Roses' guitarist DJ Ashba with a private police helicopter flight which included a stop, so that Ashba could propose marriage. The happy couple then returned to the copter to be flown back to their Las Vegas starting point.

Last Friday Undersheriff Jim Dixon seethed when he announced that the department's helicopter civilian ride-along policy had been strengthened.

Any civilian wishing to participate in a police helicopter ride-along must now receive approval from the air unit's commander, who is a captain, Dixon said. Sergeants and lieutenants previously could approve a fly-along.

Don't expect any civilians to receive permission in order to propose marriage or show off for a romantic partner.

"Based on what happened (with Ashba), I don't see that happening in the near future," declared Dixon.

Capt. David O'Leary, who oversaw the department's Financial Crimes Bureau and arranged the ride for Ashba, opted to retire last month rather than accept a demotion to lieutenant.

Pilot Roy Horsley was transferred out of the air unit and will not longer be able to fly for the department. Former Air Support Lt. Tom Monahan was transferred to a patrol bureau.

"A routine flight, patrol flight operation, was diverted for the benefit of others. And we do not condone that, and we are not happy that this occurred," Dixon stressed.


QUEEN ELEVATES ENTERTAINERS ON NEW YEAR'S HONORS LIST
Dame Angela Lansbury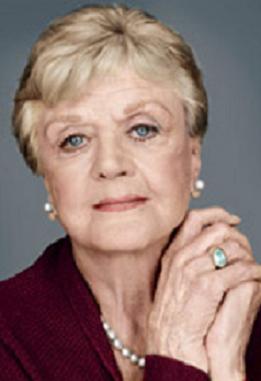 That broad Angela Lansbury is now a dame, a Dame of the British Empire. The five time Tony award winner was one of the show biz types Queen Elizabeth elevated in stature on her annual New Year's Honors List.

After an absence of 40 years Lansbury returns to the West End reprising her Tony Award-winning Broadway performance as Madame Arcati in Noel Coward's Blithe Spirit, which has performances at the Gielgud Theatre beginning March 1.

Also now called a 'dame' without seeming to be politically incorrect is Penelope Keith, star of BBC sitcoms The Good Life and To The Manor Born. Keith joined the Royal Shakespeare Company in her early 20s and rose to international fame as snobby Margot Leadbetter in The Good Life and the upper crust Lady Audrey fforbes-Hamilton in To The Manor Born.

Also made a dame was Gillian Lynne, who dance career spans seven decades and whose choreography credits include Cats and The Phantom of The Opera.

Knighthoods have gone to sculptor Antony Gormley, creator of the Angel of the North, 63, who won the Turner Prize in 1994 and was made an OBE in 1997. Others receiving the award are film and Broadway and West End theatre producer Michael Codron, 83, who produced a revival of Quartermaine's Terms in the West End this season.

For those on this side of the pond, the letters and what they stand for can seem confusing. While Knight or Dame is the highest rank, the other letters are extremely important and a great honor for those who have them now attached to their names.

The Honours System

Commonly awarded ranks:

Knight or Dame
CBE - Commander of the Order of the British Empire
OBE - Officer of the Order of the British Empire
MBE - Member of the Order of the British Empire
BEM - British Empire Medal

Among those who received CBEs were Tony award winner Michael Crawford who originated the title role in The Phantom of the Opera, and TV and radio personality Nicholas Parsons, both for charitable work. Parsons, 90, received an OBE for services to drama and broadcasting a decade ago.

CBEs have also gone to dancer Carlos Acosta, for services to ballet; former Royal Court artistic director Dominic Cooke, for services to drama; Peter Bennett-Jones, for services to the entertainment industry and to charity, particularly through Comic Relief; and The Apprentice's Karren Brady, for services to entrepreneurship and to women in business.

Actress and TV presenter Lynda Bellingham, 65, said that being appointed an OBE for her charity work was "a fantastic way to move forward" following a "tough year," referring to having been diagnosed in 2013 with cancer.

Welsh singer Katherine Jenkins received an OBE for her contribution to music and services to charity.

Sandi Toksvig, who presents BBC Radio 4's The News Quiz was recognized with an OBE for her services to broadcasting.

OBEs also went to best-selling author and screenwriter Anthony Horowitz for services to literature; BBC cameraman Darren Conway for services to British broadcast journalism; Geraint Talfan Davies, for services to culture, broadcasting and charity; and Vanessa Whitburn, former editor of BBC Radio 4's The Archers, for services to radio drama.

Chris Corbould, a special effects supervisor who has worked on many James Bond films and won an Oscar for his work on Inception, received an OBE for services to film.

Among those receiving MBEs were Gavin And Stacey co-writer Ruth Jones, Grand Designs presenter Kevin McCloud and DJ Pete Tong.

An MBE also went to artist Derek Clarke, the oldest current member of the Royal Scottish Academy of Arts, whose career has spanned more than 70 years. He turned 101 on New Year's Eve.

Composer and conductor Sir Peter Maxwell Davies, who is Master of the Queen's Music, has become a companion of honour.

The Order of Merit - which is restricted to 24 living individuals - has gone to orchestra conductor Sir Simon Rattle. Previous recipients include Florence Nightingale and Sir Winston Churchill.


OTHER PEOPLE'S MONEY


CHRIST GOSSAGE a partner at Russells Solicitors, is the lawyer who revealed that famed Harry Potter author JK Rowling used the pen name Robert Galbraith when she wrote The Cuckoo's Calling.

The big mouth mouthpiece has been fined $l,652 for breaching privacy rules and been issued with a written reprimand from the Solicitors Regulation Authority (SRA).

Gossage had confided in his wife's best friend, Judith Callegari, that Rowling had written The Cuckoo's Calling under a pseudonym. Callegari revealed that information during a Twitter exchange with journalist India Knight. It was then publicly disclosed by The Sunday Times in July 2013.

Rowling took legal action later that month against Gossage and Callegari.

Rowling accepted an apology from the law firm and substantial damages, in the form of a charity donation.

This new ruling from the SRA - the British version of the American Bar Association - said that "by disclosing confidential information about a client to a third party" Gossage had breached several principles of its rules and code of conduct.

The breaches included failing to "act in the best interests of each client" and a rule that members should "behave in a way that maintains the trust the public places in you and in the provision of legal services".

WICKED has broken its own record by becoming the first Broadway musical to gross over $3 million in one week. The box office took in $3,201,333, for the week ending December 29, 2013, breaking the previous record $2,947,142, which Wicked also held for the week ending December 30, 2012.


FIREWORKS BY GRUCCI HELPS DUBAI SET GUINNESS RECORD
Ringing in 2014. Fireworks display in Dubai sets world record. Photo by: Zhenni Luo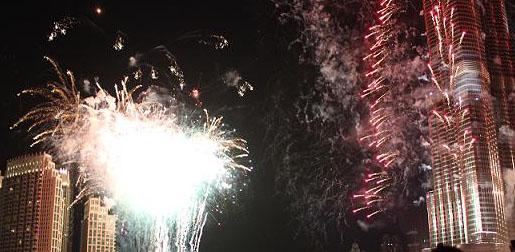 Dubai wasn't just shooting off its mouth when the city declared it intended to break the world's record for fireworks on New Year's Eve.

With fireworks by Grucci, enough light-up-the-sky attention getters were launched in the first minute to break the previous record.

That old record was set by Kuwait in 2011 with an hour long show of 77,282 fireworks.

It didn't take Guinness World Records long to acknowledge that Dubai now holds the bragging rights.



Fireworks wrapping around the world's tallest tower resemble a Christmas tree. Photo by: Zhenni Luo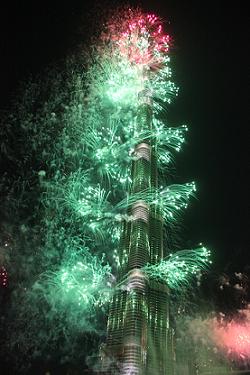 "Ten months in planning, over 500,000 fireworks were used during the display which lasted around six minutes, with Guinness World Records adjudicators on hand to confirm that a new record had been set," the Guinness website said.

The display spanned 61.6 miles of the city's seafront, the display incorporated some of Dubai's top landmarks. Those included:

Palm Jumeirah, World Islands, the Burj Khalifa, the world's tallest tower and Burj Al Arab.

More than 40 trailers were loaded with firework shells and buffer zones were established to ensure safety.

Each truck was filled with sacks of firework shells, which were then filled with live elements and connected to circuits.

Then the trucks were dispatched to different areas for the show.



A close-up look inside an explosion. The explosives look like tiny feather lights. Photo by Zhenni Luo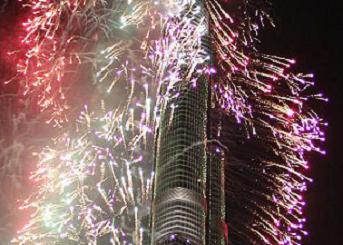 The Palm crescent was also lit up with floating platoons used as launch platforms.

Fireworks by Grucci designed the display, Guinness said, using 100 computers and 200 technicians.

The spectacular sky show was choreographed to synchronize the pyrotechnics to a musical soundtrack.

At a reported cost of around $6 million, New Years Eve' revelers received a lot of bang for Dubai's buck.

The spectacle's final salvo of fireworks created an artificial "sunrise" along the seafront, with the highest fireworks reaching more than 3,280 feet in height.

In the build up to the event, more than 200 expert technicians worked 5,000 man hours to ensure that the fireworks' timing was accurate down to the millisecond.

Speaking ahead of the event, Alistair Richards, Global President of Guinness World Records, who had travelled especially to Dubai from London to witness the display, said: "The scale of this record attempt is truly impressive and will ensure all eyes are on Dubai".



HARD TIMES Larry Kirwan's Stephen Foster musical.

Directed by Kira Simring. Choreographed by Joe Barros.

Set in a saloon in Lower Manhattan's notorious Five Points in 1863, Hard Times combines the story of America's first great songwriter Stephen Foster and a neighborhood under siege and about to explode with ethnic frictions that will determine the destiny of contemporary New York.

Through a re-imagining of Stephen Foster's songbook, combined with new music material by Mr. Kirwan, Hard Times explores New York City Civil War tensions with a modern musical and dramatic sensibility.

The acting company includes: Jed Peterson as Stephen Foster, Jennifer Lorae as Jane Foster, Almeria Campbell as Nelly Blythe, James Sasser as Michael Jenkins, Stephane Duret as Thomas Jefferson and John Charles McLaughlin as Owen Duignan.

The production features scenic and prop design by Dara Wishingrad; lighting design by Gertjan Houben; Orchestrations by Andrew Smithson; musical direction by Rona Siddiqui; Casting director is Jason Najjoum.

Hard Times returns to Off Broadway at the the cell, A Twenty First Century Salon in New York City, to commemorate the 150 anniversary of Mr. Foster's death. Previews begin Thursday, January 9 with the opening slated for Monday, January 13, 2014.

Stephen Foster (Music) known as the "father of American music", was the pre-eminent songwriter in the United States of the 19th century. His songs -Oh! Susanna, Camptown Races, Old Folks at Home (Swanee River), Hard Times Come Again No More, Jeanie with the Light Brown Hair, and Beautiful Dreamer - remain popular over 150 years after their composition.

He was a resident of New York's infamous Five Points during the Draft Riots of July 1863 and died exactly six months later on January 13th, 1864, at the age of 37 with 38 cents in his pocket.

YENTL based on the short story Yentl, the Yeshiva Boy by Isaac Bashevis Singer and adapted for the stage by Leah Napolin and Singer.

Directed by Michael Perlman.

Yentl tells the story of a young Jewish woman rebelling against the limitations placed upon her gender by society. Yentl is set in a small Jewish village in Poland in the early twentieth century. The title character, Yentl, the daughter of a rabbi, is unhappy with her predestined future as a housewife and defies tradition by studying the Torah and other holy texts with her father. After his death, she takes on the guise of a young Jewish boy named Anshel, and sets out to find a yeshiva (an all-male school for studying Jewish law) where she can spend her days studying the Talmud. During her time at the yeshiva, Yentl becomes a brilliant student and develops a complicated relationship with her study partner, Avigdor, and the woman he loved and lost. This thought-provoking production is also a witty comedy, which incorporates music (although this production is not a musical), intrigue and drama.

The large ensemble cast of 17 includes an accomplished list of both Cleveland and New York-based actors. Guest artist Rebecca Gibel will take on the role(s) of Anshel/Yentl.

Other guest artists include Bonnie Black, Samuel Cohen, Mitch Greenberg, Suzanne Grodner and Ben Mehl. The notable actors comprising the local cast include acclaimed actress Dorothy Silver, who will play the role of Yachna, Bob Abelman, Donald Carrier and Marc Moritz. Rounding out the cast are all seven members of the third-year graduate ensemble of the Case Western Reserve University/Cleveland Play House Master of Fine Arts Acting Program. Members include Therese Anderberg, Bernard Bygott, Drew Derek, TJ Gainley, Sarah Kinsey, Christa Meyers, and Stephen Michael Spencer.

The design team includes Robin Vest (Scenic Designer), Jenny Mannis (Costume Designer), Burke Brown (Lighting Designer) Elisheba Ittoop (Composer/Sound Designer). Also on the team is Thom Jones (Voice and Speech Director), Ron Wilson (Fight Choreographer), Amy Compton (Choreographer), John Godbout (Stage Manager) and Assistant Stage Managers Bruno Ingram and Jennifer Caster.

Yentl contains mature themes and nudity.

The Cleveland Play House Production of Yentl will take to the Allen Theatre Stage January 10-February 2, 2014.

RIGOLETTO by Giuseppe Verdi.

Conducted by Riccardo Frizza.

Hugely popular ever since its Venice premiere, Verdi's tense and brutal tale of a deformed court jester caught in a web of corruption, lechery, and revenge runs the full emotional gamut in true operatic fashion. The iconic melodrama boasts an action-packed plot, memorably complex characters, and a hit parade of brilliant music.

Rigoletto will be played by Marco Vratogna and Hyung Yun..

The role of Gilda will be sung by Nadine Sierra and Jennifer Zetlan. The Duke of Mantua will be delivered by Francesco Demuro and Rolando Sanz, Andrea Silverstrelli sings Sparafucile and Sarah Larsen takes on the part of Maddalena. Monterone will be played by Donovan Singletary and Borda is played by Soug Jones. Countess Ceprano is sung by Carissa Castaldo while Count Ceprano will be sung by Glenn Guhr.

Barry Johnson plays Marullo and emily Clubb is Giovanna. Michael Dunlap is Official.

Stage Director: Linda Browsky - Set Designer: Robert A. Dahlston - Costume Designer: Marie Anne Chiment - Lighting Designer: Thomas C. Hase - Choreographer: Nicola Bowie - Hair and Makeup Designer: Joyce Degenfelder - English Captions by Jonathan Dean - Sets & Costumes by Seattle Opera.

In Italian with English subtitles. Performances at McCaw Hall in Seattle January 11-25, 2014.

LOOT by Joe Orton. Directed by Jesse Berger.

One of the 20th Century's most subversive comic masterpieces, this "Comedy of Horrors" is a merciless satire of religious hypocrisy, middle-class British morality, and blind faith in authority.

The McLeavy's are in mourning, but young Hal and his partner-in-crime need someplace to stash their loot. When Scotland Yard's finest comes sniffing about, no one escapes suspicion, from the naughty nurse to dear old gardening dad. And where did Mrs. McLeavy's body go? Orton's wicked stew of Oscar Wilde and Kafka is called "sexy, sharp-witted, and shocking."

Starring Rebecca Brooksher, Eric Martin Brown, Jarlath Conroy, Ryan Garbayo, Rocco Sisto, Nick Westrate Creative Team Narelle Sissons, Sara Jean Tosetti, Scott Zielinski, Brad Berridge, Rick Sordelet, Stephen Gabis, and Stuart Howard.

A special gala benefit opening takes place Thursday, January 16, 2014. Special guests expected to attend the opening night performance include Robert Cuccioli, Jan Maxwell, Roberta Maxwell, Kathryn Meisle, Paul Niebanck, Matthew Rauch, Laila Robins, J. Smith-Cameron, John Douglas Thompson, Michael Urie, and Marc Vietor. They will also attend a special VIP private pre-play champagne toast reception.

Limited Engagement January 9 – February 9, 2014 at the Red Bull Theater in New York City.

KING LEAR byWilliam Shakespeare.

Directed by Angus Jackson.

Starring Tony Award-winning and Oscar-nominated actor Frank Langella.

Betrayed by his daughters and shaken by his own mortality, Shakespeare's aging patriarch wanders mad, as a kingdom disintegrates in the wake of his divested power.

Langella joins forces with Britain's Olivier Award-winning company Chichester Festival Theatre to present this monumental interpretation of the Bard's tragedy.

Set design by Robert Innes Hopkins.

January 7-February 9, 2014 at BAM Harvey Theater in Brooklyn, NY.


WHO'S WHERE


BILLY JOEL performs twice in one week at BB&T Center in Sunrise, FL. The first show is on Tuesday, January 7 and the second show is on Saturday, January 11.

PINK entertains January 7 at the Target Center in Minneapolis. On Thursday she is at the BMO Harris Bradley Center in Milwaukee. Saturday she's on stage at the Fargodome in Fargo, ND.

JERRY SEINFELD telling funny stories Friday, January 10 at Eisenhower Hall Theatre at West Point, NY. On Saturday the laughs will be coming from the Bushnell Center for the Performing Arts in Hartford, CT.

MICHAEL BUBLE on stage Saturday, January 11, at the Palais Omnisports in Paris. Next Sunday, January 12, he'll be singing his hits at the Konig-Pilsener Arena in Oberhausen, Germany.

LADY ANTEBELLUM performs Friday, January 10, at the Center Arena in Peoria, IL. On Saturday the show is at the Huntington Center in Toledo, OH.

KEITH URBAN entertaining the crowds Thursday, January 9, at the Van Andel Arena in Grand Rapids, MI. On Friday he's in the spotlight at the United Center in Chicago. Saturday finds him at the Target Center in Minneapolis.




FINAL OVATION


PHIL EVERLY one half of the famed Everly Brothers duo died January 3, 2014 at Providence St. Joseph Medical Center in Burbank, CA from complications attributed to chronic obstructive pulmonary disease, a combination of emphysema and bronchitis. He was 74.

The Everly Brothers had 35 Billboard Top 100 singles, 26 in the top 40. They hold the record for the most Top 100 singles by any duo. In the UK, the Everly Brothers had 30 chart singles, 29 in the top 40, 13 top 10 and 4 at No. 1 between 1957 and 1984. They have had 12 top 40 albums, between 1960 and 2009.

In 1986, the Everlys were among the first 10 artists inducted into the Rock and Roll Hall of Fame.

Spanning several decades, The Everly Brothers performed in Las Vegas at several hotels including the old Sahara Hotel, Caesars Palace, the Orleans.and the MGM Grand - the later venue being the setting for the Our Friends tour which included Simon & Garfunkel.

Married three times to: Jacqueline Alice Ertel (1963 to 1970) who bore him three children. Patricia Mickey (1972 to 1978) by whom he had one son and to Patrice Arnold. He is survived by his wife Patti Arnold, four children, two granddaughters, brother, Don, and their mother, Margaret. Funeral services will be private.

Neil Portnow President/CEO of The Recording Academy issued the following statement: "Recording Academy Lifetime Achievement Award recipient Phil Everly was part of one of the most prominent vocal duos of the rock era. Joined by his brother Don in the Everly Brothers, the duo's superb and flawless harmonies influenced some of music's most iconic acts, including the Beach Boys and the Beatles. Their profound impact on pop and rock music is still heard today, and will continue to live on in future generations. Phil Everly was a groundbreaking artist, and he leaves an indelible and timeless mark on music and our industry. Our sincerest condolences go out to his family, friends and those who were inspired by his outstanding talent."













Next Column: January 12, 2014
Copyright: January 5, 2014. All Rights Reserved. Reviews, Interviews, Commentary, Photographs or Graphics from any Broadway To Vegas (TM) columns may not be published, broadcast, rewritten, utilized as leads, or used in any manner without permission, compensation and/or credit.
Link to Main Page
---
Laura Deni



For the snail mail address, please E-mail your request.
CLICK HERE FOR COMMENT SECTION