! >
Broadway To Vegas
  SHOW REVIEWS CELEBRITY INTERVIEWS GOSSIP NEWS

| | |
| --- | --- |
| | |
SING ALONG WIZARD OF OZ - - JAMMIN' WITH POPS - - SHANGHAI MOON - - ROBERT REDFORD'S CREDIT CARD - - PETER PAN LAWSUIT - -HARRY POTTER'S JIM DALE IN COMEDIANS - - O SHOW STAYS AFLOAT - - CES ATTRACTS STARS - - DONATE . . . Scroll Down


Copyright: January 5, 2003

By: Laura Deni
CLICK HERE FOR COMMENT SECTION


SING ALONG MOVIE CRAZE - POPULAR AND PROFITABLE


The National Tour of Sing-A-Long Wizard of Oz, the new, interactive theatrical film experience based on the beloved motion picture, The Wizard of Oz, last night opened its world premiere at the Oriental Theatre in Chicago's Ford Center for the Performing Arts.

At first blush the Sing Along Wizard of Oz appears to have taken its cue from the popular Sing Along Sound of Music.

"Kind of," replied Noreen Heron who, in tandem with Kate MacHarg, handles publicity for the production. Heron spoke with Broadway To Vegas about Sing Along Wizard of Oz.

Doesn't Sing Along Sound of Music contain any protective ownership rights for either the concept or specific segments, such as costume contests or the passing out of fun packs?

"No, no," she emphasized.

There is also Sing A-Long Abba and a Sing A-Long Joseph and the Amazing Technicolor Dreamcoat, both from the producers of Sing-A-Long-A Sound Of Music, which began as a cult spectacular in 1999 and has now grown into an international phenomena. Sing A-Long Joseph and the Amazing Technicolor Dreamcoat kicks off a tour of England this Saturday with a performance at The Dukes in Lancaster.

For the record, there is also a Sing Along Fiddler on the Roof, apparently started by the Osher Marin Jewish Community Center in San Rafael, California and copied in North Carolina, Seattle and Vancouver.

For the second Christmas in a row The Osher Marin Jewish Community Center staged a sold out Fiddler on the Roof Sing-Along, where the audience dressed up like their favorite characters, participated in a costume contest, enjoyed a strolling fiddler, and with lyrics provided, sang along with the movie to such standards as Matchmaker, If I Were a Rich Man and Sunrise, Sunset.

Whether it's a local production or a national scale tour, the movie sing-and-play-alongs are on an upward spiral.

While Sing Along Sound of Music utilizes movie cast members as celebrity hosts, Sing Along Wizard of Oz does not have a tie in with the surviving actors who were the Munchkins. Those actors frequently appear at Frank Baum Oz book signings and at Wizard of Oz conventions.

"We haven't heard from anyone in the movie," Heron related. "Actually, there is just one MC and he is not a character out of the movie. The MC officiates, so to speak, and explains to the audience how to use their fun packs. His little number takes about 20 minutes, which is prior to the movie."

The spirited on-stage master-of-ceremonies leads the crowd through a comical interactive guidebook to the evening's audience participation of gestures and expressions, including singing along with Dorothy and hissing at the Wicked Witch. A Perform-Along Fun Pack is provided free with every ticket.

The goodie bag contains "a wand, which the audience member is suppose to wave around when Glenda comes on," Heron explained. "We have a little noise maker for when the Tin Man comes on. There area also bubbles to blow, again, when Glenda comes on the screen, and a kazoo when the witch comes on."

Imagination and creativity are generously rewarded during a pre-show costume contest.

Heron indicated that the show, which is geared for all ages, has no rules or guidelines as to what may not be worn as a costume. "No, we're not doing any of that."

At this point the Sing Along Wizard of Oz is one company which "is already booked in numerous other cities. After making its debut in Chicago, Sing-A-Long Wizard of Oz will tour nationally and internationally beginning in Fall, 2003, with stops including Washington, D.C., Los Angeles, New York, Boston, Denver and London. This is just the first stop of a tour."

While the Sing Along Sound of Music began in London, Heron stressed that "this is an American endeavor."

"It started in Chicago, originated by Broadway in Chicago. This is produced by The Nederlander Organization in associated with Warner Brothers," she explained.

"The world premiere is here. It is a 2200 seat theatre. And, it is selling extremely well. We're finding the gay audiences are booking in large numbers."

"Most of the main stage productions now-a-days, whether it is New York or even Broadway in Chicago, have ticket prices ranging from $60 - $80," she stated and then stressed that their tickets, priced $15 to $35, "are extremely, reasonably priced."

"One angle that we have been touting is that the movie has been digitally remastered and enhanced sound wise," Heron emphasized, referring to the Dolby Digital Stereo Sound and state-of-the-art technical improvements. The Oscar-winning film is enhanced with on-screen icons and subtitles for all of the movie's songs and key scenes.

"It is being shown on one of the largest screens that it has ever been shown on at this theater. So, I don't think anyone will complain about the size of the screen or their seats, because it is just a huge, huge screen. We haven't had any problems in the staging," she insisted.

"George Seltenstein, who is the senior vice-president of the Classic Catalog at Warner Home Video, is the person who supervised the whole enhancement for Warner Brothers and he is extremely excited about the quality."



Lobby card for the first film made by the Gumm sisters. The person who would become Judy Garland is the 7-year-old on the far left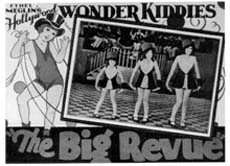 The audience participation and all the live elements of Sing-A-Long Wizard of Oz were created by director/choreographer Marc Robin, who has directed more than 100 theatrical productions; and writers Craig Cackowski and T.J. Shanoff, whose extensive backgrounds in comedy include productions at Second City and Improv Olympics.

Sing-A-Long Wizard of Oz playing at the Oriental Theatre, the gloriously restored 1920s movie palace is where Judy Garland performed in 1934.

"There are a lot of unique angles with this show," continued Heron. "It is at this theater, the Oriental, where Judy Garland changed her name from Gumm - that is pretty interesting, I think."

The production is presented as part of Chicago Winter Delights: It's a Cool Place, the citywide promotion that runs from January 2 through March 2.


ACTORS, ROCK STARS, SPORTS CELEBRITIES AND TECHNOLOGY AT CES
Charles Mann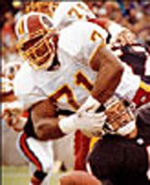 Skateboard legend Tony Hawk, BMX biker Dave Mirra and snow boarder Shaun Palmer will be hanging out at the Case Logic booth. Charles Mann and Cliff Branch, who have three Super Bowl rings between them, can be found at the HDTV Sports Bar. And, Bill Gates delivers the first keynote address.

It's all at the International Consumer Electronics Show - the World's Largest Annual Tradeshow for Consumer Technology - taking place in Las Vegas January 9-11.

You can see artist and performer Janis Ian at the Digital Download SuperSession and at CEA's High-End Audio Reception at the Alexis Park Resort. Ian, who topped the charts with Destiny's Child has just teamed up with Brenda Lee to co-write songs.

Herbie Hancock, winner of five Grammy Awards and an Academy Award, will be at the Surround Music Summit.



Herbie Hancock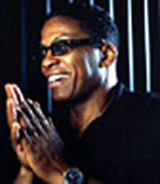 With 73 percent of women consumers involved in CE purchasing decisions, for the first time the CES has planned a comprehensive program that takes a closer look at the needs of today's female technology consumers. The Technology Is A Girl's Best Friend Program will include an exclusive product showcase, a conference session with top industry women and VIP receptions before and during the show.

Taking place at the Las Vegas Convention Center, Las Vegas Hilton and the Alexis Park Hotel, two thousand manufacturers, developers and suppliers of consumer technology hardware, content media, technology delivery systems and related products will be showing off for 100,000 attendees representing the United States, Canada, Mexico and 100 other countries.

More than 100 sessions with expert speakers will tout the newest trends, strategies and profit opportunities in the consumer technology industry.

The trade show, which is closed to the public, has advanced along with the industry it represents. The first CES took place in New York City in June of 1967 with 200 exhibitors and 17,500 attendees. Since then, CES has grown more than seven-fold, filling more than 1.2 million net square feet of exhibit space, showcasing the latest products and services to 99,438 attendees at the 2002 International CES.



Broadway To Vegas is supported through advertising and donations. Priority consideration is given to interview suggestions, news, press releases, etc from paid supporters. However, no paid supporters control, alter, edit, or in any way manipulate the content of this site. Your donation is appreciated. We accept PAYPAL. Thank you for your interest.


OTHER PEOPLE'S MONEY


SEASON OF SAVINGS has returned to Broadway, offered by the League of American Theaters and Producers. See a Broadway show on the cheap. The free discount-coupon booklets offer discounts from 25% to 50%, depending on the show. The bargains begin tomorrow with a 5:15 p.m. concert at Grand Central Terminal, with performances by cast members from Les Miz, Thoroughly Modern Millie and Chicago. The booklets will be given out at Grand Central Station and the Times Square Visitors Center and are also available by phone at 1-800-ILOVENY (1-800-456-8369) and at www.ilovenytheater.com.

GETTING PAID TO PLAY JAZZ a permanent, salaried jazz orchestra is being organized at Dillard University in New Orleans.

Executive director of the recently created Institute of Jazz Culture at Dillard University, Irvin Mayfield, 25, will also serve as artistic director for the New Orleans Jazz Orchestra.

The concept somewhat resembles New York's Jazz at Lincoln Center program, run by New Orleans native trumpeter Wynton Marsalis, a friend and mentor of Mayfield's.

Concerts, tours, recordings, commissioned works and school programs are planned. The jazz orchestra's inaugural performance is scheduled for February at Tipitina's.

PETER PAN LAWSUIT Canadian author Emily Somma has filed suit in San Francisco claiming the characters in Peter Pan, including Tinker Bell, Wendy and Captain Hook, are now in the public domain and no longer protected by a copyright awarded in 1929. The Great Ormand Street Hospital for Sick Children in London had previously warned Somma to cease publication of After The Rain: A New Adventure for Peter Pan, which has been published in Hamilton, Ontario Canadian based Daisy Books. Somma's lawsuit is viewed as a preemptive strike, in anticipation of legal action by the British hospital. The copyright to Peter Pan and its characters was transferred by the original creator, Sir James M. Barrie, to the hospital in 1929. The play was written in 1904. (See Broadway To Vegas column of December 15, 2002).

The Copyright Term Extension Act of 1998, known as the "Mickey Mouse Extension Act" because it extended Disney's protection on its popular cartoon character, protects movies, plays, books and music for 70 years after an author's death.

A lawyer for the hospital claims Somma's efforts to publish a work without paying royalties is depriving the hospital of revenue it needs to treat sick children. Great Ormond Street Hospital opened with 10 beds in 1852 and now cares for more than 100,000 children every year.

ROBERT REDFORD lost his credit card last week, which was found by an Orem, Utah man who then tried to extort the Sundance Kid. The finder contacted Redford's Sundance Resort to inform officials of his find. To say thank-you for the credit card return, Redford offered free ski lift tickets and dinner for two. According to the police report, the man tried to boost the ransom, demanding signed Redford memorabilia for him and his wife. Sundance officials called police who tracked down the man and recovered the lost credit card. No charges were filed.



O AT THE BELLAGIO HOTEL celebrates its 2,000th performance this evening, January 5th. The international cast of 81 artists have also spent over 14,000 hours performing in, on and above the 1.5 million gallon pool of water. Since it opened in Las Vegas the performers have sucked up over 16 million pounds of air - and that's just during actual showtime.

MICHIGAN THEATER 75th ANNIVERSARY CELEBRATION EVENT Follies In Concert taking place last night and tonight. The Ann Arbor, Michigan Theater has come alive with five Broadway stars flown in from New York, a professional orchestra and the best local talent, all blended for a very special concert performance of Follies. For this very special production, four cast members from the original 1971 Broadway production, plus the Tony Award-winning Donna McKechnie are re-united. As in the story of Follies, 30 years have elapsed since these original Follies performers have been on stage together. Featuring from the original Follies cast: Harvey Evans, Kurt Peterson, Marti Rolph, Virginia Sandifur, plus Donna McKechnie.

With: Peter Bauland, George Shirley, Wendy Bloom, Malcolm Tulip, Julia Broxholm, Deanna Relyea, Martha Sheil, Ingrid Sheldon, Susan Shipman, Patricia Garcia, Shelley MacMillan, Helga Hover, Brynn O'Malley, Brian Hissong, Marisa Dickmeyer, Paul Wyatt and Anne Eisendrath.

Book by James Goldman, music and lyrics by Stephen Sondheim. Produced originally on Broadway by Harold Prince. By special arrangement with Cameron Mackintosh. Produced for MTF by Russell B. Collins and Emily Phenix. Directed by Brent Wagner with music direction by Bradley Bloom.


JABBER, JABBER, JABBER


CHARLES BARKLEY one of the most quotable players in NBA History - "If I weren't earning more than $3 million a year to dunk a basketball, most people on the street would run in the other direction if they saw me coming." - "These are my new shoes. They're good shoes. They won't make you rich like me, they won't make you rebound like me, they definitely won't make you handsome like me. They'll only make you have shoes like me. That's it." - "Professional athletes should not be role models. Hell, I know drug dealers who can dunk. Can drug dealers be role models too?" - author of I May Be Wrong But I Doubt It takes his wit and wisdom to the Auditorium Theatre in Denver, Colorado January 14.

DR. PHIL McGRAW brings his "tell it like it is" program to the Aladdin Hotel, Las Vegas on March 15. Tickets went on sale yesterday with a limit of 12 per household.

RITA RUDNER a Las Vegas comedic mainstay at New York-New York Hotel is taping her Ask Rita television show in Los Angeles January 8-11. The show begins airing January 27. In addition, the funny lady with a lethal wit wrapped up in a soft-spoken delivery, is performing January 10 at the Cerritos Center in Cerritos, California and next Sunday is center stage at the McCallum Theatre in Palm Desert, CA.



LACKAWANNA BLUES the Obie award winning drama by Tony Award winner Ruben Santiago-Hudson, transports us back to his youth in Lackawanna, New York in this ode to the woman who raised him. Accompanied by live music written and performed by legendary bluesman Bill Sims, Jr., the production brings to life more than 20 rich and colorful characters, in a vivid recollection of his days with his beloved Miss Rachel in her boarding-house, a place when men and women with little hope could find love and care and a second chance at life.

Directed by Loretta Greco.

Special events taking place during the production include Talkback Tuesday, which is every Tuesday after Opening Night when ticket holders can enjoy a lively post-show discussion with members of the cast. Sponsored by WEBE 108 FM.

Theatre 101 is a crash course on the wonderful world of theatre. One hour before each Thursday Mainstage preview, there is an informative pre-show presentation. Sponsored by AM 1220 WQUN.

Sunday Symposium takes place after the second Sunday matinee of each production, when a discussion takes place regarding the issues of the play with a panel of local scholars and artists. Sponsored by WSHU Public Radio Group.

Lackawanna Blues opens January 8 at the Long Ward Theatre in New Haven, Conn.

GREASE plays the Hollywood Kodak Theatre January 7-13.

PROOF By David Auburn, directed by JoBeth Williams. Starring Robert Foxworth. January 8, 9, 10, & 12 Presented by Theatre Works at the Skirball Center, Los Angeles.

NUNSENSE- 20th ANNIVERSARY ALL-STAR TOUR will kick off next October in Los Angeles. Scheduled to portray the Little Sisters of Hoboken are Kaye Ballard of the 1960s series The Mothers-in-Law; Georgia Engel of The Mary Tyler Moore Show; Mimi Hines, a Las Vegas mainstay with the act of Phil Ford and Mimi Hines, singer Darlene Love and Lee Meriwether, Miss America 1955.

SHANGHAI MOON written by Charles Busch the actor, playwright, novelist, screenwriter, drag legend, author of Broadway's The Tale of the Allergist's Wife.

Presented in association with Sondra Lee. Carl Andress directs Becky Ann Baker, Sekiya Billman, Charles Busch, Daniel Gerroll, Marcy McGuigan and B.D. Wong.

Michael Bottari and Ronald Case costumes. Sets by B.T. Whitehall with lighting by Kirk Bookman. Sound design by Laura Grace Brown. Wig Design by Elizabeth Katherine Carr with Paul Huntley in charge of Busch's wig and hair design.

It's murder, mystery and scandal in 1931 Shanghai. Lady Sylvia Allington (Charles Busch) is the beautiful, young American-born wife of an aged British diplomat. She and her husband travel to Shanghai to persuade a notorious Chinese warlord, General Gong Fei, to donate a priceless antique jade bust to the British Museum. Lady Sylvia, a former carnival cooch dancer from Chicago, falls headlong into a fatal love affair with the mysterious Gong Fei, getting hooked on opium and antagonizing the General's chief adviser, the elderly Doctor Wu and his enigmatic mistress, Mah Li. Their forbidden passions scandalized two continents with a branding on the buttocks and a murder. Shanghai Moon is a parody of 1930's melodramas The Bitter Tea of General Yen, The Letter, The Green Hat, The Cheat and Shanghai Express.

Shanghai Moon opened in Manhattan on January 20, 1999 at Theater For The New City. Re-written, this presentation has 39 performances which began January 3 with the official opening night performance and party Sunday, January 12. Through February 8 at the Greenwich House Theatre, NYC.

COMEDIANS stars Jim Dale who created the flamboyant title role in the Cy Coleman musical Barnum, winning him the Tony Award.

Dale also narrated four Harry Potter books that have sold over two million audiobooks. The publishers of the Harry Potter Audio Tapes are hoping to get three entries in the Guinness Book of Records for Harry Potter and the Goblet of Fire; The Fastest Selling Audio Book Ever, The Largest Quantity Selling Audio Book Ever, The Most Character Voices Created and Recorded By One Actor For An Audio Book - 127.

The off-Broadway revival of Comedians also stars Raul Esparza, who recently headed the cast in Cabaret on Broadway. Comedians opens January 15 at the Samuel Beckett Theatre, New York City. It is a limited engagement until February 23rd. This is an adult play and not intended for anyone under sixteen.

BLUE starring Leslie Uggams. By Charles Randolph-Wright. Music by Nona Hendryx with lyrics by Nona Hendryx and Charles Randolph-Wright January 8 - February 9 at the Paper Mill Playhouse, New Jersey.

RENT January 7 through the 12th at the Atwood Concert Hall in Anchorage, Alaska.

SEUSSICAL THE MUSICAL opens Tuesday at the Palace Theatre in Columbus, Ohio for a six night engagement.

CATS opens up the sand box Tuesday at the Tulsa Performing Arts Center in Tulsa, Oklahoma for a six night stay.

JAMMIN WITH POPS a new musical by Barry Harman is a celebration that weaves an incredible song list with a fictional story inspired by the friendship between Ella Fitzgerald and Louis Armstrong. Set in the mid-1960s, the show unfolds as Louis and the All Stars are just finishing a gig when Ella makes a surprise visit backstage. The band is beat, but when Ella says she's feeling blue, Louis starts an impromptu jam session to cheer her up.

Jammin' with Pops has an incredible song list. Hello Dolly, When You're Smilin', Sunny Side of the Street, I've Got Rhythm, Basin Street Blues, When the Saints Go Marchin' In, Ain't Misbehavin', A Tisket A Tasket, Our Love is Here To Stay, S'Wonderful, How High the Moon, The Music Goes Round and Round, What is This Thing Called Love, Lady Be Good, and The Man I Love. And, that's only Act One.

Harman is a Harvard graduate who wrote for the Carol Burnett Show, going on to scribe for All in the Family and The Jefferson's. He picked up two Emmy awards, one for Carol Burnett and the other for All in the Family. On Broadway he wrote the book and lyrics for Romance/Romance, which starred Scott Bakula and was nominated for five Tony Awards. Other credits include a PBS Great Performances special about Oscar Hammerstein II.

Jammin' with Pops plays January 16-19 at City Stage in Springfield, MASS.


WHO'S WHERE


THE LETTERMEN know their alphabet - also numbers. The singers, who appeared this past week-end at the Orleans Hotel in Las Vegas, spent Friday afternoon at the same corporate owned Suncoast Hotel, officiating at the Bingo games. The singers harmoniously called out the letters and numbers during afternoon Bingo sessions.

AMANDA McBROOM the singer-composer who scored a Number 1 hit with her composition The Rose, sung by Bette Midler n the film of the same name. A huge cabaret star in her own right, she performs Wednesday, January 8 at the Cerritos Center for the Performing Arts, Cerritos, CA.

HARLEM GLOBETROTTERS at the Ford Center in Oklahoma City January 11.

CLAYTON HAMILTON JAZZ ORCHESTRA WITH DEE DEE BRIDGEWATER Grammy and Tony winner Dee Dee Bridgewater joins the acclaimed Clayton-Hamilton Jazz Orchestra for a swinging night of big band jazz January 10 in Segerstrom Hall at the Orange County Performing Arts Center, California.

STEVE & EYDIE Las Vegas residents, are about to take the act on the road in what is billed as One More for the Road ...Their Last Tour which it is emphasized "does not mean that Steve & Eydie will be retiring; They are just eliminating the rigors of the road from their varied activities within the show business spectrum. Catch them on the road while you can. The tour opens February 20 at the Thousand Oaks Civic Arts Plaza in Thousand Oaks, California and then heads across the country.

JOHN DAVIDSON in the spotlight January 17 at the Chandler Center for the Arts in Chandler, Arizona. The singer, who starred on Broadway in State Fair, has been enjoying the high life on the seas. He boarded the CCL Ship Brilliance December 30 for a New Year's cruise which docks tomorrow. February 11-18 he's back on board for a Radiance of the Sea cruise and March 14-20 he'll need his sea legs for another Ship Brilliance cruise.

RICHARD SKIPPER AS CAROL CHANNING closes out the inaugural season of Standing Room Only in Hartford, Conn. Standing Room Only is billed as bringing Manhattan's best singers and musical comedians to Hartford. Saturday, January 11. On January 12 the MAC Award Winner participates in the APAP Convention Showcase, which features performers in 15 minute segments. An Evening With Carol Channing Starring Richard Skipper with accompaniment by Michael Lavine. The York Theatre @ St. Peter's Church.

BLUE COLLAR COMEDY TOUR starring Bill Engvall, Jeff Foxworthy, Larry The Cable Guy, and Ron White, January 10 at the Horseshoe Casino in Robinsville, MS. On January 11 they'll be getting the laughs in Uncasville, CT at the Mohegan Sun Casino.

MARGARET CHO brings her brand of humor to the Wiseguys Live Comedy Club in Salt Lake City, Utah January 10-11.

DEBBIE REYNOLDS January 8 through the 12th at the Orleans Hotel in Las Vegas.

JOHNNY MATHIS on stage Friday in Sarasota, Florida at the Van Wezel Performing Arts Hall. On Sunday the singer performs in Fort Meyers, Florida at the Barbara B. Mann Hall.

HUEY LEWIS AND THE NEWS in the spotlight Tuesday in Melbourne, Florida at the Maxwell C. King Center. On Wednesday the guys are in Fort Meyers, Florida at the Barbara B. Mann Hall. Thursday the show is in Clearwater, Florida at the Ruth Eckerd Hall and they close out the week on Saturday in Hallandale, Florida at Gulfstream Park.

JERRY SEINFELD making them laugh in a two nighter beginning Friday at the Murat Theatre in Indianapolis, Indiana.


PIFFLE AND PROFUNDITIES


ROSIE O'DONNELL was taught the choreography she needed when she appeared on Broadway in Seussical, by Joyce E. Chittick winner of the Fred Astaire Award and the traveling Gypsy award for Cabaret and again for Seussical. Chittck is currently appearing in Thoroughly Modern Millie playing at the Marquis Theatre in NYC. Chittick came to Broadway via Reno, Nevada where she had lived with her parents since 1984. When Chittick was a high school senior, she joined a touring company of the musical Cats, and took her final exams in Saginaw, Mich., in the company manager's office.

BASED ON AN UNTRUE STORY that's the title of a 1993 movie directed by Jim Drake which stars Las Vegas resident Robert Goulet, Morgan Fairchild, Dyan Cannon, Harvey Korman Robert Goulet, Ricki Lake and Victoria Jackson. "Comic misadventures await a perfume mogul on a desperate quest to regain her lost sense of smell." Going to be aired Wednesday on the Lifetime Movie Network.













Next Column: January 12, 2003
Copyright: January 5, 2003. All Rights Reserved. Reviews, Interviews, Commentary, Photographs or graphics from any Broadway To Vegas (TM) columns may not be published, broadcast, rewritten, utilized as leads, or used in any manner without permission, compensation and/or credit.
Link to Main Page
---
Laura Deni


CLICK HERE FOR COMMENT SECTION