! >
Broadway To Vegas
  
  REVIEWS INTERVIEWS COMMENTARY NEWS

| | |
| --- | --- |
| | |
TONY BONGIOVI HAS SOUND ADVICE - - 2015 QUEEN'S HONORS LIST - - GRAND TOUR IN LONDON - - THE BONAPARTE CHANDELIR - - THE INTERNATIONAL 2015 CES SHOW - - SHAKESPEARE AND THE JACOBEANS ON SCREEN - - A GOOD THING GOING: THE STEPHEN SONDHEIM AND HAROLD PRINCE COLLABORATION - - THE NEW 42nd STREET GALA HONORS JOHN LITHGOW AND THE RUDIN FAMILY - - DONATE . . . Scroll Down







Copyright: January 4, 2015
By: Laura Deni
CLICK HERE FOR COMMENT SECTION


TONY BONGIOVI HAS SOUND ADVICE
Tony Bongiovi. Photo: Bongiovi Acoustics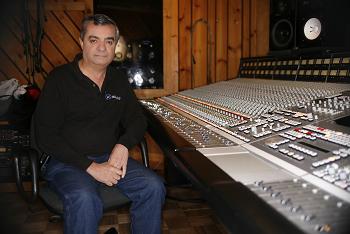 At age 17 Tony Bongiovi had the ear of Berry Gordy. At 19 he was flying a plane. He's been soaring ever since.

With enough gold record credits to line a wall, Bongiovi designed and started up the famed Power Station Studios. Built within an abandoned Con Edison power generation station, the studio offered rooms designed specifically for multi-track recording that gave recordings a live sound.

His record producing and sound guru talents have contributed to over 50 gold and platinum albums for artists such as the Scorpions, Ozzy Osborne, Aerosmith, his second cousin's band, Bon Jovi, Sinatra's duet's album and Star Wars and Other Galactic Funk by Meco.

Bongiovi is the guy who was brought in to fix the sound on The David Letterman Show, and had a major hand in the Frank Sinatra Duets album.

The aural fixer will be showcasing his latest Bongiovi Acoustics creations at the Consumer Electronics Show, which takes place in Las Vegas January 6-9. He answered some questions for Broadway To Vegas about his storied career.

You began at Motown. How did that happen? How did you meet Barry Gordy?

"At the fearless age of 17 when I was a high school student in New Jersey, I discovered one of Motown's trade secrets, and called the famed music label on the telephone. I spoke with engineer Mike McLean and he was so impressed he said, 'How would you like to come to Detroit and see us at Motown?'

"So I went to Detroit and spent weeks at a time working at Motown between 1966 and 1971. I worked on sessions for Diana Ross and The Jackson Five! I got to know Mr. Gordy very well over the years as I worked side by side with his studio engineers and staff. Barry was a very hands-on producer and label president. He was always on the lookout for new young talent. That was my big break and led to my career as an engineer, producer, studio designer and studio owner."

Why sound? It's the least appreciated/honored of all the stage crafts: costumes, scenic design, lighting, etc.

"Quite simply, because it was so very expensive to make audio improvements to live theatricals! It was not until digital technology came along that noticeable and significant sound adjustments became more common in the theater. No longer so cost prohibitive, great quality sound and new technologies began appearing on Broadway. Sound and sound design is increasing in excellence, quality and importance in live stage shows today. I had the good fortune, by way of my studio in Manhattan Power Station, to work on many Broadway soundtrack albums. Pippin' was a favorite that I worked on, recorded at Media Sound studios.



Cy Coleman's City of Angels is currently at the Donmar Warehouse in London through February 7, 2015.
"I also had the pleasure of knowing and collaborating with the late Cy Coleman. Theater for me has always been a labor of love and I am currently working on sound design and cast albums for some new Broadway and off-Broadway bound musicals."

Bongiovi became close friends with Coleman, who started out as a jazz pianist, playing in the lounge at the then Sahara hotel in Las Vegas. See Broadway To Vegas column of December 12, 1999 and Broadway To Vegas column of December 19, 1999.

"I went to dinner with him all the time," he told Broadway To Vegas in a phone interview. "We would eat out at Da Tommaso. I had done the sound track on Sweet Charity. That was my first encounter with him. He was always interested in recording technology. He came over when I build Power Station. When he did City of Angels, he gave me a ticket and asked me to see the show and tell him what I thought about the sound. 'Tell me if those people know what they're doing."

"I told him that the people on Broadway know what they're doing. He said, 'Yeah, I know, but I want to hear it from you.'"

"I told him the sound was great. They are doing justice to your music."

Bongiovi listened intently to all Coleman shows, becoming sort of a hearing support system. Occasionally he'd suggest to Coleman a frequency tweak and "he'd write it down."

When you took your first big leap and built Power Station, what were you trying to accomplish? New York is full of recording studios. What were/are they lacking that you offered?

"What I attempted to do was create a superb recording environment that catered to musicians who play live in a recording studio. Power Station was also the first studio specifically designed as a multi-track recording facility using the latest state-of-the-art new technology. Many of my patented designs that applied science and engineering to acoustics had never been done before in the studio."

You have a long list of notables who have used Power Station, as well as clients you worked with at Motown. What comes to mind?

"Some of the most critically lauded and career defining albums in the 1980s were recorded and produced at Power Station - Bruce Springsteen's Born in the USA and Madonna's Like A Virgin are two that come to mind. I produced and engineered albums for the Talking Heads, Ramones, Aerorsmith, Black Sabbath and my second cousin Jon Bon Jovi (nee John Bongiovi) who was an artist in residence at Power Station."

Italian families tend to be close knit and the Bongiovi clan is no exception. When Jon's father asked Tony to give his teen-aged son a job, second cousin Tony obliged, creating an artist in residence position.

"One challenging project for me was producing the posthumous album Crash Landing by Jimi Hendrix. I had worked on All Along The Watchtower and Are you Experienced that included his Star Spangled Banner from Woodstock earlier in my career at The Record Plant in NYC. I was the best suited produce/engineer for Crash Landing because so often Hendrix sat right by my side in the control room during the mixes, overdubs playbacks when I worked on his recordings.

"One of the more notable changes in the recording process and the culture of the recording studio environment can best be illustrated by a contrast between recording artists and bands. When contemporary artists like Carly Simon recorded her album Torch and when Barbra Streisand worked at Power Station they came in with professional musicians, arrangements, charts and the sessions were very disciplined. Sessions for a song might last three hours. But when bands came in the recording process was fluid, less disciplined and collaborative so sessions could run three days on one song."



Duets received a Grammy Award nomination for Best Traditional Pop Vocal Album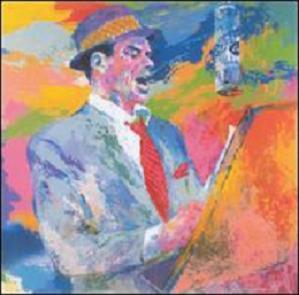 "I personally worked on the Duets album with Frank Sinatra. Phil Ramone was the primary producer," he related to Broadway To Vegas. Hank Cattaneo being the other producer.

"The original idea was from Jilly," he said referring to Jilly Rizzo, Sinatra's closest associate. "Jilly wanted him to do an album with his friends," continued Bongiovi. "Frank didn't want to do it and Jilly told Frank - 'You're going to do this.'"

Rizzo was burned to death on his birthday, May 6, 1992, in an auto crash when his car was hit and exploded. The driver of the other car was jailed on several charges, including vehicular homicide and drunken driving, and his passenger was arrested on charges of being an accessory to a felony. Upon learning to Jilly's death, Sinatra went into seclusion.

The album Jilly so badly wanted was electronically-assembled June-July 1993 and released on November 2, 1993.

"They recorded the tracks in the original configuration," explained Bongiovi.

"Getting with Sinatra was a challenge. All of the songs were recorded independently; then we put the record together at Power Station.

"If you listen closely, there is a mistake on New York, New York. Sinatra sings 'New York, New York this little town blues and Tony Bennett sings 'those little town blues.'"

Your company was hired to improve the sound quality and acoustical environment for The Late Show with David Letterman. What was the matter with the sound? That show has numerous sound elements - the band, announcer, David, his guests, warm up, when he talks to people on the street, canned and sweetened responses - etc. What did you do to make which segments better?



David Letterman was aurally hampered by The Ed Sullivan Theater.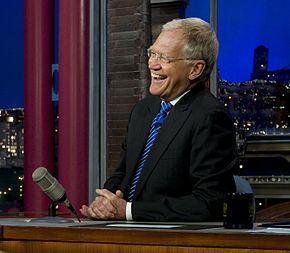 "The David Letterman Show had a broadcast sound problem: They were doing the television program from a theater that was built between 1925-1927 for vaudeville. In layman's terms the theater was built to reflect sound, but TV stages need sound absorption.

"The Ed Sullivan Theater is landmarked, and as such, structural changes cannot be made to the building. The sound quality was terrible and there was no control over the sound.

"So, to address the sound quality, I had to integrate things never before done in broadcast such as using the satellite transmitter uplink to correct the sound problems in the theater. When the television crew went out of the building to shoot segments on the street I had to build a playback system that would not "feed back."

"I actually built a baffle system to isolate the speaker from the microphone. It had it's own little cabinet so the people outside of the theater could hear Dave. I used a cardboard box and painted it black with material stuffed inside for sound absorption. This part of the remote whether broadcast live or recorded live to tape involves an audio tech who operates a boom mic and is followed a cameraman. To my knowledge, they are still using this set-up today."

When you made your second leap of faith and created Bongiovi Acoustics you were taking on some well established audio companies. Was getting established more difficult than you thought it was going to be?

"It was a challenge to compete in a field with established competition. At the time, the top high-end audio playback manufacturers included Sony, Panasonic and Bose. So once again, like when I built Power Station, I ventured into uncharted territory. Back then, there were successful recording studios but I created something new and we became the # 1 Studio (according to Mix magazine). Today, the Bongiovi Digital Power Station DPS technology is a similar situation. It is a radically different approach to optimizing audio and there is no technology that does what our patented process does ( real-time audio remastering). In today's digital world we can provide cost-effective solutions to audio problems and that gives us an advantage. DPS is steadily taking hold and all indications are that it will be #1 in the category."

One of the major developments Bongiovi Acoustics will be showcasing at CES is his relationship with Seiki. Currently, television sets can deliver louder sound blasting out during commercials while, at the same time, the lower the volume the more difficult it is to understand what is said. Bongiovi has teamed with Seiki to solve those problems, which can be enjoyed in the new Seiki sets.

"Bongiovi DPS takes into consideration the television cabinet or enclosure, speaker(s) placement and then we address the audio playback to optimize the acoustical and audio playback capabilities. Part of that process involves correction to even out the volumes of different program sources," he explained.

This will be a major improvement. Will this be exclusive with Seiki, or will you sell the ability to other companies?

"We are not exclusive to Seiki," he answered.

Bongiovi Acoustics has several divisions. Broadway To Vegas asked him to give a condensed version of the corresponding products.

Automotive: "We have a sound upgrade system that is not only superior to existing technology and can bring to the masses something that heretofore was only available in luxury cars - and now is affordable cars at all price ranges."

Can you actually put in so much sound that it reduces the resale value of the car? Just as improving a kitchen improves the value of a home and turning a garage into a family room reduces the value of the house.

"No!," was his adamant exclamation. "Absolutely not. If anything it would increase the value of a car."

Consumer Products: "We improve the quality of sound in consumer products in a cost effective affordable way. Our patented digital Power Station (DPS) optimizes the audio in consumer products."

Medical & Fitness: "Our proprietary patented digital audio for medicine technologies offers many applications and is positioned to be a leader in this field."



The Wicked Revolt headphone.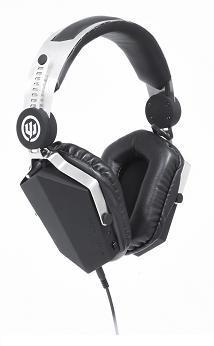 What are you going to be showcasing at CES?

"This year we are focusing on two new products: Seiki Televisions and Wicked Audio. Bongiovi Acoustics partnered with Wicked to create Revolt headphones, which allows users to optimize sound profiles based on individual tracks. The Digital Power Station (DPS) software analyzes and re-masters music in real-time for optimized playback and a shield-shaped cup design increases comfort."

Listening through a Wicked Revolt headphone offers studio sound quality, rather than sounding as thought it came from a Smartphone.

When Bongiovi doesn't have his ear tuned to sound he's fly high - literally.

"When I am not in the studio, I like to fly and dream up new innovative sound designs for aircraft. I have owned and operated my own plane since age 19 when I received my pilot's license." He currently flies a Twin Comanche.

"I am still actively working in the Power Station recording studios in Florida as a producer. The Bongiovi Productions & Bongiovi Entertainment companies create content on several platforms - film, animation, television broadcast, legit and off-Broadway staged shows. We have some great projects currently in development and pre-production.






Broadway To Vegas is supported through advertising and donations. Priority consideration is given to interview suggestions, news, press releases, etc from paid supporters. However, no paid supporters control, alter, edit, or in any way manipulate the content of this site. Your donation is appreciated. We accept PAYPAL. Thank you for your interest.




ART AND ABOUT


THE TOLEDO MUSEUM OF ART has purchased Bonaparte's Chandelier.

The dazzling chandelier, built in Germany by Werner & Mieth in 1810-11, for the German summer palace of Jérôme Bonaparte, Napoleon's fashionable youngest brother and King of Westphalia from 1807 to 1813.

The design is based on a logarithmic spiral that "dissects" the volute shapes of a classical Ionic column.

The Toledo Museum of Art's suggests that the spiraling forms of their new acquisition are particularly noticeable when viewed from underneath.

Jérôme Bonaparte died on June 24, 1860, at Villegenis, France (today known as Massy in Essonne). He is buried in Les Invalides.

His grandson, Charles Joseph Bonaparte, (son of Jerome ("Bo") Napoleon Bonaparte II, [1805-1870]), served as United States Secretary of the Navy and United States Attorney General in President Theodore Roosevelt's administration, 1901-1909. In 1908, he established a Bureau of Investigation within the 38-year-old Department of Justice, which would later be renamed the Federal Bureau of Investigation.

Another grandson was Jerome Napoleon Bonaponte II, (1829-1893). In the early 1850s, he graduated from the United States Military Academy at West Point, was commissioned an officer in the United States Army, and served with the Mounted Rifles in Texas on the American southwestern frontier. He eventually resigned his commission and joined the forces of his cousin, the Emperor Napoleon IIII in his second French Empire.

Among Jérôme Bonaparte's illegitimate children was Baroness Jenny von Gustedt, born as Jeromée Catharina Rabe von Pappenheim (1811–1890). She became the grandmother of the German Socialist and Feminist writer Lily Braun.

There has been speculation that Jérôme may have been a source of inspiration for the character of Prince Hans, the primary antagonist of Disney's 2013 movie musical Frozen.

THE NATIONAL WORLD WAR I MUSEUM> in Kansas City, MO announced that the Museum concluded 2014 with 172,148 paid guests - a record.

The National World War I Museum holds the most diverse collection of World War I objects and documents in the world and is the second-oldest public museum dedicated to preserving the objects, history and personal experiences of the war.





SWEET CHARITY


THE NEW 42nd STREET GALA will honor John Lithgow with the New Victory Arts Award for bringing kids to the arts and the arts to kids, and The Rudin Family with the inaugural Marian Heiskell Award for extraordinary leadership and foresight in helping to shape the future of New York City. Gala festivities will begin on Monday, January 12, 2015 with cocktails and a strolling supper in the elegant lobbies of The Lyric Theatre followed by a celebratory performance in honor of John Lithgow and The Rudin Family next door on the New Victory stage.

Proceeds will benefit the New Vic Education Programs, which serve 35,000 students with the highest-quality arts education programs, and provide 20,000 hours of paid employment, job training and mentorship to young New Yorkers who serve as members of the New Vic Usher Corps each season.

Honorary Chairs: Glenn Close. Co–Chairs: Kate & Brad Peck, Isabel Rose, Philip J. Smith & Robert E. Wankel, The Shubert Organization, Diane & Marc Spilker and Susan Stroman.

Vice Chairs: Emily & Len Blavatnik, Diana & Joe DiMenna, Brenda Earl, Brian P. Friedman, Suzanne F. Peck, Kimberly & Scott Resnick, Mara & Ricky Sandler, and Gerri & Andy Sommers.

Committee: Donya & Scott Bommer, Andrea Crane & Sam Hoffman, Heather & Andrew Georges, Sharon Coplan Hurowitz & Richard Hurowitz, Isabel & Craig Kallman, Nathalie Kaplan, Susannah & Paul Robinson, Stefanie Katz Rothman & James Rothman, and David & Leigh Bishop Taub.

Monday, January 12, 2015.

THE ELTON JOHN AIDS FOUNDATION distributed more than $6.8 million in funding to national and community-based organizations during 2014.


ON THE MOVE & THEATRE WITHOUT BORDERS LAUNCHES CULTURAL MOBILITY FUNDING GUIDE
A Cultural Mobility Symposium & Conference will take place to announce the first-ever Cultural Mobility Funding Guide for the USA: Theatre, Performing Arts and Dance.

The launch will initiate a day-long symposium featuring morning presentations from cultural mobility experts, funders, cultural exchange organizations, and practitioners. Professionals representing institutions from around the world will join afternoon working sessions to address a diverse selection of topics including artists and human rights, socially engaged performance, general funding practices, international collaboration, and practical challenges. The day will offer rare networking opportunities for international practitioners and service organizations.

This event grows out of an unusual inter-continental collaboration between the Martin E. Segal Theatre Center, the European cultural mobility information network On the Move and the U.S.-based grass-roots international network Theatre Without Borders.

. The new Cultural Mobility Funding Guide for the USA: Theatre, Performing Arts and Dance will provide a free and user-friendly online guide to funding for international exchange for artists traveling to and from the USA. This guide builds upon On the Move's existing co-produced guides for artists and cultural professionals in Europe, Asia, and Arab countries. The main objective of theses guides is to make available, in a transparent way, the existing information on funding for the international mobility of artists and cultural operators and to give input to funders and policy makers on how to fill in the existing gaps in funding for international cultural exchange.

The launch, symposium and conference will be free and open to the public.

Wednesday January 7, 2015 at The Graduate Center, City University of New York Proshansky Auditorium, New York City.


SPREADING THE WORD


A GOOD THING GOING: THE STEPHEN SONDHEIM AND HAROLD PRINCE COLLABORATION is the opening show of Lyrics & Lyricists' 45th season on January 10, 11 and 12 at 92Y in New York City. Artistic director David Loud, himself a frequent Sondheim collaborator, explores the 1970-1981 partnership behind the groundbreaking musicals Company, Follies, A Little Night Music, Pacific Overtures, Sweeney Todd and Merrily We Roll Along – with cast members Kate Baldwin, Heidi Blickenstaff, Liz Callaway, James Clow, Jason Danieley, and Alan H. Green.

Noah Racey serves as the Stage Director.

David Loud notes that when creating an evening of Sondheim material, "the list of extraordinary songs that one wants to include is so long that no matter what, you're going to leave out something great. When Side by Side by Sondheim – the first full-length Sondheim revue – played on Broadway in 1977, he hadn't yet written Sweeney Todd, Merrily We Roll Along, Sunday in the Park With George, Into the Woods or Passion." So Loud decided to focus on the shows that Sondheim wrote in collaboration with director and producer Harold Prince. "It was a remarkable partnership. I can't think of another one like it. And the six shows they created together don't live comfortably in existing styles; they create new styles, new forms, new genres, even. Sondheim was somehow able to continually reinvent himself as a composer, depending on what was required for each particular project, and Prince was interested in doing things that had never been done before in musical theatre. Together, these artists redefined what a musical can be."

SHAKESPEARE AND THE JACOBEANS ON SCREEN A collaboration between the Red Bull Theater and the Shakespeare Society. The evening will focus on the relationship between Shakespeare and his darker, bloodier-minded Jacobean successors, in particular the great poet and playwright John Ford. Using film clips from Franco Zeffirelli's Romeo and Juliet, Orson Welles' Othello and a rarely seen BBC adaptation of 'Tis Pity She's a Whore directed by Roland Joffé, LIU Professor of English James Bednarz and Shakespearean scholar will reveal how Ford adapted and reworked Shakespeare's themes of violence, jealousy and desire in his own sinister, strangely hypnotic key.

The Red Bull Theater in collaboration with The Shakespeare Society. Thursday January 15, 2015 at the SVA Theatre in New York City.

BARBARA COOK'S SPOTLIGHT: WILL CHASE A Tony Award nominee for his performance in the Broadway revival of The Mystery of Edwin Drood, Will Chase makes his Kennedy Center debut. Friday, January 9, 2015. Terrace Theater in Washington, DC.

THE INTERNATIONAL 2015 CES SHOW runs in Las Vegas January 6-9 at the Las Vegas Convention Center and various hotel convention sites. The annual event will have a focus on innovation, including the Smart Home.

With more than 3,500 exhibitors which are expected to attract more than 160,000 industry professionals, expect the tech geeks to also bring more flu to Las Vegas.


FIGURES FROM THE WORLD OF ARTS AND ENTERTAINMENT ON QUEEN'S HONORS LIST
Dame Joan Collins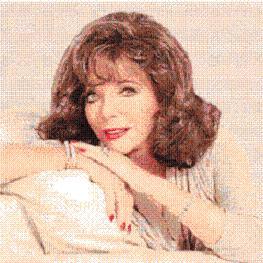 It's nice to receive any honor. When the nod comes from the Queen of England - that's special.

In what some might call a performing arts category, the man known as the "father of Viagra," chemist Dr Simon Campbell received a Knighthood.

Others in the entertainment arena receiving status include:
John Hurt, 74, has received a Knighthood for his services to drama after a career lasting more than five decades.

ORDER OF THE BRITISH EMPIRE Dame (DBE)
Joan Henrietta Collins, actress and writer, philanthropist and charity campaigner. For services to charity.
Carol Ann Duffy, poet laureate.
Esther Rantzen, TV presenter becomes a dame for her services to children and older people. The TV presenter and campaigner set up ChildLine in 1986 to highlight the issue of child abuse and The Silver Line - a helpline for older people addressing loneliness - in 2013.
Kristin Scott Thomas, actress.
Mary Quant, fashion designer.
David Verey, chair, The Art Fund, for services to arts philanthropy.

COMMANDER (CBE)


Peter Asher, CBE.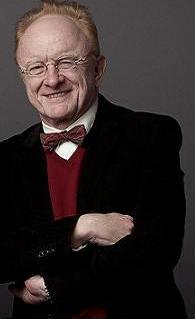 Peter Asher. Musician manager and record producer. For services to the British music industry.
Alan Davey, chief executive, Arts Council England, for services to the arts.
Richard Jones, opera and theatre director, for services to music.
Ali Smith, writer, for services to literature.
Meera Syal, actress and author, for services to drama and literature.
Judith Pamela Kelly, Artistic director, Southbank Centre. For services to the Arts.
Diane Elizabeth Lees. Director general Imperial War Museums. For services to Museums.
Jonathan Moulds. Philanthropist. For services to the LSO (London Symphony Orchestra).
Professor Caroline Rush. Chief executive British Fashion Council. For services to the British Fashion Industry.
Roger Wright, chief executive, Aldeburgh Music and lately director, BBC Proms and Controller, BBC Radio 3, for services to music.

OBEs
James Corden, actor, for services to drama
Sheridan Smith, actor, for services to drama.
Faith Liddell - director, Festivals Edinburgh, for services to the arts.


Emily Watson, OBE. Photo: IMDB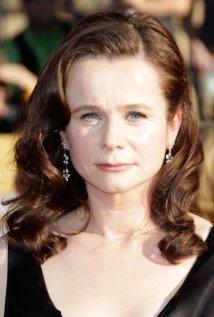 William Nicholson, screenwriter and author, for services to drama and literature.
Emily Margaret Watson, actress, for services to drama.
Tony Ageh, controller of archive development, BBC, for services to digital media.
Anne Chisholm. Formerly Chair The Royal Society of Literature. For services to Literature.
Es Devlin. Stage and Set Designer. For services to Stage and Set Design.
Jeanetta Christine Laurence. Formerly Associate director Royal Ballet. For services to Dance.
Bruce Minto. Chairman Board of Trustees, National Museums Scotland. For services to Culture.
John Leslie Newbigin. Chair Creative England. For services to the Creative Industries and the Arts.
William Benedict Nicholson. Screenwriter and Author. For services to Drama and Literature.
Jeffrey Skidmore. Conductor and Artistic director Ex Cathedra. Forservices to Choral Music.
Dasha Wendy Shenkman. For services to Philanthropy and the Arts.
Joseph Seelig. Founder London International Mime Festival. For services to Theatre.

MBEs
Paul Cummins, the artist behind the Tower of London's ceramic poppies, for services to art and World War One commemorations.
Jamal Edwards, founder and chief executive officer, SBTV, for services to music.
Guy Jeffrey Barker. Jazz Trumpeter and Composer. For services to Jazz.
Andrew Graham Cameron. For services to Entertainment and Charity in Glasgow.
Ann Carter. Project director Imperial War Museums. For services to Museums.


Guy Barker, MBE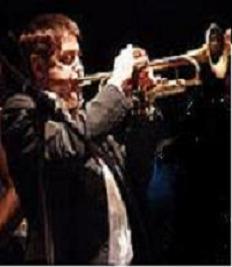 Keith George Chapman. For services to Arts and Culture in Hampshire.
Alan James Fearon. Member and lately Chorus Master Chorus of Royal Northern Sinfonia. For services to Music in the North East.
Brinsley Forde. Musician and Actor. For services to the Arts.
Dianne Cynthia Gibbons. Journalist, The Sentinel. For services to Journalism in North Staffordshire.
Frances Ina Hickox. Co-Founder, St. Endellion Music Festival. For services to Music in Cornwall.
Professor Peter Kenneth Holman. Music director. For services to Early Music.
Dr Paul Kerryson. Artistic director Curve Theatre. For services to Theatre in Leicestershire.
Ann Lampard. Music Teacher. For services to Music Education in Skye and Lochalsh.
Graeme James Phillips. Artistic director Unity Theatre. For services to the Arts in Liverpool.
Tom Piper. Theatre Designer. For services to Theatre and First World War Commemorations.
Carol Rogers. Executive director, Education and Visitors, National Museums Liverpool and Project Leader, House of Memories. For services to Museums.
Janet Smith. Principal Northern School of Contemporary Dance. For services to Dance.
John Woolf. Music director and lately head of Music The Royal Shakespeare Company. Forservices to Music in the Theatre.
Brian Spencer Worthington. For services to the Arts and to the community in Knebworth Hertfordshire.


HANG IN THERE


BONO who took to his band's website to post a letter to his fans. In it he states that he fears he'll never play guitar again.

Bono broke his arm in six places and fractured his eye socket, hand and shoulder blade in "a high-energy bicycle accident when he attempted to avoid another rider" in New York.

He stated he was unable to move around physically, had been on painkillers for weeks and said he had a "massive injury, I can't blame on anyone but myself". He also disclosed that he now has a titanium elbow.

Bono said he "blanked out on impact and have no memory of how I ended up in New York Presbyterian with my humerus bone sticking through my leather jacket. Very punk rock as injuries go".

Bono continued: "Recovery has been more difficult than I thought. As I write this, it is not clear that I will ever play guitar again. The band have reminded me that neither they nor western civilization are depending on this.

"I personally would very much miss fingering the frets of my green Irish falcon or my (red) Gretsch. Just for the pleasure, aside from writing tunes.

"But then does the Edge, or Jimmy Page, or any guitarist you know have a titanium elbow, as I do now? I'm all elbows, I am."

Bono says the letter will be his only communication for the first part of this year.


STORK REPORT


ALICIA KEYS AND SWIZZ BEATZ welcomed a baby brother for their 4-year-old son, Egypt Daoud.

Little Genesis Ali was born Saturday, December 27, 2014 weighing in at a healthy 6 pounds, five ounces.



VILLAINOUS COMPANY by Victor L. Cahn.

Directed by Eric Parness.

Claire returns from an afternoon of shopping and discovers that one of her packages is missing. In an effort to retrieve it, she calls the store and a series of events unravels that draw the three women into a scintillating and suspenseful game of cat and mouse with unexpected results.

Cast includes: Alice Bahlke, Julia Campanelli and Corey Tazmania.

Creative team: Jennifer Varbalow (Set Designer), Brooke Cohen (Costume Designer), Pamela Kupper (Lighting Designer), Nick Simone (Sound Designer). Casting Consultant is Stephanie Klapper and Sean McCain is the Stage Manager.

The show will begin performances on January 9, and open on Monday, January 12 running through January 31, 2015 at Theatre Row's Clurman Theatre in New York City.

PROTOTYPE festival of opera-theatre and music-theatre the third edition of the festival of opera-theatre and music-theatre, takes place January 8–17.

It will feature two world premiere co-productions - composer Stefan Weisman and librettist David Cote's The Scarlet Ibis, called " a dreamy contemporary family opera that weaves puppetry into its story-telling," and Korean-American artist Bora Yoon's multimedia music-theatre work, Sunken Cathedral, which "takes the audience on a sonic journey of deep psychological impact."

The festival also includes Toxic Psalms, an international co-presentation with Slovenian vocal theatre company Carmina Slovenica and St. Ann's Warehouse; Kansas City Choir Boy, a theatricalized concept album by Todd Almond, at HERE; two work-in-progress presentations of Beth Morrison Projects operas in development: Winter's Child, by Ellen Reid and Amanda Jane Shank, co-presented with Trinity Wall Street, and Aging Magician, by Paola Prestini, Rinde Eckert, and Julian Crouch, co-presented with Park Avenue Armory and Opera America's New Works Forum; and a one-night-only performance by Timur and the Dime Museum at Joe's Pub.

GRAND TOUR a 1979 musical by Jerry Herman is staging its European premiere with a book by Michael Stewart and Mark Bramble, based on the play Jacobowsky and The Colonel, by Franz Werfell as adapted by S.N. Behrman.

Directed by Thom Southerland.

Starring Alistair Brookshaw, Nik Kyle and Zoë Doano. Also in the cast are Michael Cotton, Laurel Dougall, Elizabeth Graham, Natasha Karp, Vincent Pirillo, Blair Robertson, Samuel J Weir and Lizzie Wofford.

Set in France in 1940, the musical concerns "Jacobowsky (Alistair Brookshaw), a Polish Jewish intellectual, who has been one step ahead of the Nazis for years. Stjerbinsky, an aristocrat, anti semitic Polish colonel is desperately trying to get to England. Jacobowsky has purchased a car he doesn't know how to drive. The Colonel (Nik Kyle) knows how to drive, but has no car. When the two meet at a Paris hotel, they agree to join forces in order to escape the approaching Nazis. Together with the Colonel's girlfriend, Marianne (Zoë Doano), they begin their perilous journey on the road to freedom."

The creative team also includes Cressida Carré (choreographer), Joanna Cichonska (musical director), Philip Lindley (set designer), Sophia Simensky (costume designer) and Max Pappenheim (sound designer).

At London's Finborough Theatre, officially opening January 6, with performance through February 21, 2015.


WHO'S WHERE




WILLIE NELSON AND FAMILY performs Wednesday, January 7, 2015 at the McCallum Theatre in Palm Desert, CA.

SWEET HONEY IN THE ROCK on stage Tuesday, January 6, 2015 at the Longwood Gardens in Kennett Square, PA. On Thursday the show is at the Beth Shalom Rodfe Zedek in Chester, CT.

KATHY NAJIMY brings her comedic talents to Feinstein's at the Niko in San Francisco January 9 - 10.

GLEN PHILIPS performs Wednesday, January 7 in Athens, GA at The Foundry. On Friday the show is at the Neighborhood Theatre in Charlotte, NC. Friday's gig is at the New Mountain Theatre in Asheville, NC. On Saturday his tour stops at the Harvester Performance Center in Rocky Mount, VA. Next Sunday, January 11, the show is at the Red Clay Music Factory in Duluth, Ga.

FREDDY COLE opens a two nighter January 8, 2015 at Arts Garage in Delray Beach, Florida.

MARILYN MAYE performs this week at the Metropolitan Room in NYC with shows January 7-9.


FINAL OVATION


EDWARD HERRMANN Tony and Emmy Award winning actor died December 31, 2014. He had suffered from brain cancer and been in the ICU at Memorial Sloan Kettering Cancer Center in New York for the past three and a half weeks. He was 71.

Herrmann began his career in theatre. One of the first professional productions he appeared in was the U.S. premiere of Michael Weller's Moonchilden, at the Arena Stage in Washington D.C. in November 1971. He moved with the show to New York City to make his Broadway debut the following year. Herrmann returned to Broadway in 1976 to portray Frank Gardner in the revival of Mrs. Warren's Profession. For his performance he won a Tony Award for Best Performance by a Featured Actor in a Play.

He is known for his portrayal of Franklin Delano Roosevelt in the made-for-TV movies, Eleanor and Franklin (1976) and Eleanor and Franklin: The White House Years (1977), both of which earned him Best Actor Emmy nominations, as well as in the first feature film adaptation of the Broadway musical Annie in 1982.

Herrmann also earned an Emmy in 1999 for his guest appearances on The Practice. He was nominated for a Tony Award for Plenty in 1983 and Emmys in 1986 and 1987 for his guest-starring role as Father Joseph McCabe on St. Elsewhere. Herrmann also played Tobias Beecher's s father on the HBO series Oz. From 2000 to 2007, he portrayed Richard Gilmore on WB's Gilmore Girls.

Herrmann was married twice and is survived by three children.

BUDDY DeFRANCO famed jazz clarinetist Buddy DeFranco, known for working with Frank Sinatra and Billie Holiday and other well-known musicians, died Wednesday, December 24, 2014 at a Florida hospital. He was 91.

He began his career as a teenager in Philadelphia and he went on to play with some of the major bands of his era including ones led by Tommy Dorsey, Count Basie, Gene Krupa and Charlie Barnett. Other top music stars he played with included Art Tatum, Ella Fitzgerald and Tony Bennett. Composer Nelson Riddle was so impressed by DeFranco he wrote the musical Cross Country Suite in 1958 for him. Nat King Cole, also introduced DeFranco when he premiered the work at the Hollywood Bowl.

The musician conducted the Glenn Miller Orchestra for eight years from 1966 to 1974.

DeFranco was a member of the American Jazz Hall of Fame, named a National Endowment for the Arts Jazz Master and later a Living Jazz Legend in a Kennedy Center ceremony. DeFranco won the Playboy All-Star award for top jazz clarinetist in the world 16 times.

An annual Buddy DeFranco festival is held at the University of Montana.

He is survived by his wife Joyce, and his son Chad DeFranco.

ERIC EATHERLY vice president of the Silverman Group, one of Chicago's leading public relations firms for the performing arts, died early Monday, December 29, 2014, morning in an automobile accident during a holiday visit to his family in Tennessee. He was 35.

Eatherly was the Silverman Group's principal publicist for the Joffrey Ballet. Other accounts he handled included the annual Chicago Dancing Festival, the Lyric Opera, the Chicago Sinfonietta and Fulcrum Point, the contemporary music ensemble.

Eatherly was a passenger in a car being driven by his father, Joseph Eatherly, 61, of Knoxville when the crash. Joseph Eatherly, a physician, was hospitalized in critical condition.

Eatherly is survived by his mother, Nancy Follis, of Chattanooga; his half-sister, Janna Eatherly, and his maternal grandmother, Frances Chapman, as well as by his partner of 11 years, Jay Leibovitz, a lawyer in Chicago.

FRANKIE RANDALL singer, dancer, songwriter, vocalist, actor, died on December 28, 2014 from lung cancer at JFK Medical Center in Indio, California. He was 76.

A former Las Vegas resident and close friend of Frank Sinatra, Randall toured in nightclubs around the country, was a regular on Dean Martin's 1966 summer variety series for NBC and appeared in the films Wild on the Beach and The Day of the Wolves.

At one time he owned Frankie Randall's Music Emporium in Las Vegas which specialized in pianos.

He met Sinatra while playing Jilly's bar in New York and often accompanied him as his pianist. Sinatra "bestowed" his original musical orchestrations by such arrangers as Nelson Riddle, Billy May, Neal Hefti and Quincy Jones to Randall in 1997, and he used them for his Tribute to Sinatra nightclub show.

It was Sinatra who talked Randall into moving to Palm Springs, CA.

Randall became the unofficial house pianist at Sinatra's Rancho Mirage home. Living nearby, he would walk to Sinatra's house when summoned to play piano for informal gatherings that could go late into the night, sometimes with Sinatra singing. "He called me his favorite piano accompanist," Randall told the New York Daily News in 2007.

A native of Passaic, N.J., Randall served as entertainment director for The Golden Nugget in Atlantic City and later became a vice president at the Bally's casino.

Starting in 2008, Randall hosted the The Music Of Your Life, a syndicated radio show.

Divorced three times, he is survived by his partner, Melinda Read; daughters Lisa Denicola of Verona, N.J., Laura Lisbona of San Francisco and Ava Lisbona of Los Angeles; son Frank Lisbona Jr. of Maplewood, N.J.; sister Grace Elaine Lisbona of New Jersey; and two grandchildren.

LITTLE JIMMY DICKENS the beloved Grand Ole' Opry star, died December 2, 2015. Dickens was hospitalized after a stroke on December 25, 2014. He was 94.

He was famous for his humorous novelty songs, his small size, 4'11" , and his rhinestone-studded outfits. He started as a member of the Grand Ole Opry in 1948 and became a member of the Country Music Hall of Fame in 1983.

In 1964, Dickens became the first country artist to circle the globe while on tour.













Next Column: January 11, 2015
Copyright: January 4, 2015 All Rights Reserved. Reviews, Interviews, Commentary, Photographs or Graphics from any Broadway To Vegas (TM) columns may not be published, broadcast, rewritten, utilized as leads, or used in any manner without permission, compensation and/or credit.
Link to Main Page
---
Laura Deni



For the snail mail address, please E-mail your request.
CLICK HERE FOR COMMENT SECTION