! >
Broadway To Vegas
  
  REVIEWS INTERVIEWS COMMENTARY NEWS

| | |
| --- | --- |
| | |
UPCOMING CHINESE NEW YEAR CELEBRATED WITH THEATRICAL FLAIR - - LEGO AT THE MUSEUM OF SCOTLAND IN EDINBURGH - - PRESS BAN IRKS THE AMERICAN THEATRE CRITICS ASSOCIATION - - SUNDANCE REPORT: BIRTH OF A NATION - - GRAMMY AWARD SHOW WILL HAVE INTERESTING PAIRINGS - - NEVERMORE: SIMPLY MUSIC JONATHAN CHRISTENSON CD REVIEW - - MATTEL HOPES FOR PROFIT RETURN WITH A SERIES OF REALISTIC BARBIE DOLLS BRINGS BACK MEMORIES OF PERSONAL DOLL STORY - - PIERRE BONNARD: PAINTING ARCADIA - - DONATE . . . Scroll Down






Copyright: January 31, 2016
By: Laura Deni
CLICK HERE FOR COMMENT SECTION


UPCOMING CHINESE NEW YEAR CELEBRATED WITH THEATRICAL FLAIR


The Chinese Year of the Monkey swings in on February 8. Asians love a party and the Lunar New Year is the biggest of the year.

This Fire Monkey Year focuses more powerful karmic Yang energy on success for the Individual with personal initiative, not for the Group. This Year favors fortune for quick minds with brave hearts. Ingenuity, inventiveness and intrinsic insight will reap unexpected rewards for incisive risk-taking. The ingenuity energy of this Year rewards those who dare to be different. Original thinkers, with smart, unconventional solutions are destined to succeed in this Red Fire Monkey Year 2016.

A Dream of Red Pavilions a world premiere by Jeremy Tiang, adapted from the novel by Cao Xueqin is staged under the direction of Tisa Chang and Lu Yu by the Pan Asian Theatre in New York City.

A Dream of Red Pavilions is one of the most beloved classics in Chinese literature and tells the tender love story of the Stone and the Flower.

Co-director Tisa Chang says - "Pan Asian is proud to present this World Premiere - a celebration of Chinese culture- in time for Lunar New Year in February 2016. While examining the privileged 1% of a fading aristocracy, A Dream of Red Pavilions continues Pan Asian's mission of exploring the contemporary relevance of timeless classics, and mirrors today's economic disparities seen on a global scale."

Performances through February 14, 2016 at the Clurman Theatre at Theatre Row in New York City.

On Monday March 21st, 2016- Pan Asian celebrates its milestone 39th season with a gala at the Copacabana. The evening honor legacy and activism.

Honorary Gala Co-Chairs include actor, producer, and director, Korean born Daniel Dae Kim who imigrated with his family to the United States. Now in his sixth season of Hawaii Five-0 he continues creating multifaceted and stereotype-breaking roles.

The Legacy Honoree is Tina Chen, a Drama Desk, Golden Globe and Emmy Award nominated actor, director and producer who has directed and starred in many Pan Asian productions.

Karen Narasaki is the Advocacy Honoree. She is a Civil Rights activist, media diversity advocate and one of President Obama's appointees to the U.S. Commission on Civil Rights.

Stefanie Powers will present the award to Tina Chen. Josie J. Thomas will present to Karen Narasaki.

Emcees are Raul Aranas and Ron Nakahara.

Today, Sunday, January 31, the Brooklyn Center stages their Lunar New Year Celebration: The Year of the Monkey featuring the prestigious Nai-Ni Chen Dance Company, members of the Chinese Music Ensemble of New York, and internationally-acclaimed guest artist Gu Feng from Beijing as The Monkey King.

This festive, family-friendly event will showcase thrilling choreography inspired by shadow puppetry, playful dancing lions, beautiful melodies performed on authentic Chinese instruments, and special guest artist Gu Feng, a principal performer from the Beijing Kunqu Theater, performing his award-winning interpretation of the role of the Monkey King.

Ticket holders are invited to stay after the performance for a Q&A with members of the company.

San Francisco has one of the largest Chinese populations in America. The community tends to be a party hardy crowd.

The San Francisco Symphony Chinese New Year Concert and Imperial Dinner takes place February 13th. Celebrate music, family, and tradition. The festivities will begin with lion dancers, tea bars, and children's activities ending with dinner and the concert.

Miss Chinatown U.S.A. Pageant also takes place February 13th at the Palace of the Fine Arts Theatre. This has been a tradition for nearly 60 years. Women travel from all over the United States to compete for Miss Chinatown U.S.A. The winning Queen and her Court represent the Chinese community throughout the year. They will be officially crowned at the Miss Chinatown U.S.A Coronation Ball, a black tie event, on February 19th at the Hilton San Francisco Union Square.

The Southwest Airline Chinese New Year Parade is on Saturday February 20, 2016. This parade started in 1860 and has over 100 units participating today. This is truly a SF tradition with beautiful floats, fireworks, dancing lions, gorgeous costumes, 268 foot golden dragon, and Miss Chinatown U.S.A. herself.

The Asian population in Kansas City is approximately 45,000 and growing. No one group can claim a "Koreatown" or "Chinatown" as are found in San Francisco, Chicago or Boston. However, as a mid-size city, Kansas City is known as a destination point. The area's diverse economy with its growing health sciences and high tech companies, coupled with its affordability and Midwestern values, is touted as a lure.

Conservatively, more than 30,000 Asians with ties to China, Korea, Vietnam, the Philippines, Laos and Japan make Kansas City home. The South Asian countries of India, Pakistan, Sri Lanka, Nepal and Bangladesh are represented in large numbers with the Indian population exceeding 7,000.

In 1966, about 150 Chinese gathered to celebrate the Chinese New Year. Out of that event grew the Kansas City Chinese Association. Since then, the association has been the dominant community organization responsible for the Chinese New Year celebrations and other cultural activities.

This year tickets for the Chinese New Year events sold out.



Chinese Lunar Year celebrations in Houston.
Y'all celebrate the Lunar New Year 2016 in Texas.

Every year the Houston Chinese Community Center hosts the premier event in Southwest Houston, the Lunar New Year Festival - a market place of family fun, Chinese cultural awareness, community outreach, and business promotion. The festival is a multi-cultural Asian celebration showcasing East and West and the diversity of the City of Houston. With the support of local artists and performing groups, each celebration attracts over 15,000 local and out-of-town visitors. Supported in part by the Houston Arts Alliance, the 2016 celebration will be on Saturday, February 6, 2016.



2016 Year of the Monkey display at the Bellagio Conservatory and Botanical Garden. Photo: Bellagio.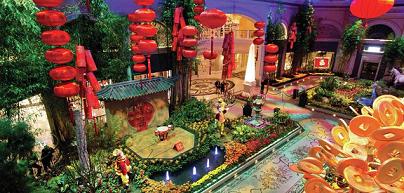 Chinese New Year in Las Vegas means resorts transform their properties with extravagant displays and elaborate décor. Sin City will be celebrating February. 8-14 with a whirlwind of incredible special events.

The Bellagio Conservatory and Botanical Garden is noted for their eye popping and exquisite displays. The Chinese New Year display remains on view through March 12, 2016.

Celebrate the Year of the Monkey with awe-inspiring performances, interactive exhibits, decorations, specialty food and drink vendors, music and dancing with the 5th Annual Chinese New Year in the Desert.

The LINQ Promenade and Caesars Palace are two popular locations hosting multiple festival events. Usher in the New Year with a ribbon cutting, live authentic dragon dance, an eye painting ceremony and performers dressed in elaborate costumes.

Throughout the entire week, guests can enjoy performances by various Asian entertainers on The LINQ Promenade Stage. Lohan School of Shaolin will perform dragon dances nightly.

Chefs from Caesars Entertainment and Le Cordon Bleu College of Culinary Arts Las Vegas will stage live cooking demonstrations and artistic food carvings. One of the headline events is an ice sculpting and fruit carving by Le Cordon Bleu on February 10. Various Caesars chefs stage noodle pulling and suckling pig demo on Friday, February 12.

Legendary pop and folk singer Tasi Chin graces the stage at Caesars Palace on February 12. Tsai Chin: Chinese New Year Concert Vegas 2016 features a mixture of her signature Mandarin Chinese and Taiwanese songs.

Since this year the Lunar New Year runs into Valentine's Day, Las Vegas closes out welcoming the Year of the Monkey with a mass wedding ceremony where couples will be wed at the same time on Valentine's Day, officiated by an Elvis impersonator from Legends in Concert.

The Mesa Arts Center in Mesa, Arizona will celebrate the year of the Monkey, on February 13, in the form of "cultural performances, festive songs, music and a stunning dance performance all rolled into one unforgettable event. The show combines the beauty of East and West. Be entertained by the awe-inspiring staging visual effects and spectacular live performances."



Montreal celebrates the Chinese New Year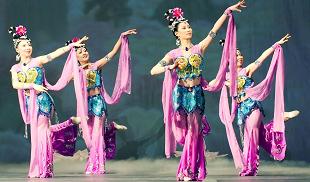 Montreal accounts for one of the grandest Chinatowns in Canada – the other three being in Calgary, Toronto and Vancouver. It is, therefore, very obvious that the celebrations of the Chinese new year in the place is also one of its kind. If you are headed out to Montreal this Chinese New Year, then brace yourself for an unparalleled visual treat, comprising of colorful parades, lanterns and decorations.

If you are in Montreal on the occasion of the Chinese New Year, then brace yourself to walk down the red streets of Chinatown, located in De la Gauchetière Street, Saint Urbain Street and St. Lawrence Boulevard. According to the traditional Chinese belief, the red color is said to bring good luck and this is the reason why you will find the Chinese population dressed in red, gifting each other money in red colored envelopes and hanging red decorations on their door. You will also witness the Chinese population of the place hanging red lanterns with inscriptions, conveying good luck on them.

Be ready to witness and participate in the Chinese New Year parade, comprising of lion and dragon dance, colorful lanterns and a riot of colors. Expect to see the parade theme to match the animal of which the year is; 2016 being the year of Monkey, you can witness the parade theme customized to include the animal. And not to forget the events organized by the Chinese Community and Cultural Centre of Montreal on this occasion- again a grand celebration.

Gung Hay Fat Choy.






Broadway To Vegas is supported through advertising and donations. Priority consideration is given to interview suggestions, news, press releases, etc from paid supporters. However, no paid supporters control, alter, edit, or in any way manipulate the content of this site. Your donation is appreciated. We accept PAYPAL. Thank you for your interest.




ART AND ABOUT


LEGO

The Excalibur Hotel in Las vegas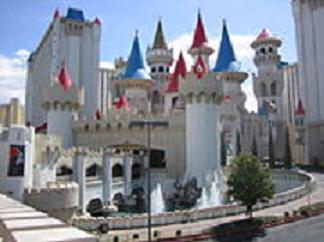 is more than a toy. It makes architects, sculptors and storytellers of us all

Years ago arriving for the press opening of The Excalibur Hotel in Las Vegas I remarked that the architecture looked as though it was designed by a man who was getting even with his mother for making him throw away his Lego blocks. Hotel executives winced. I still think the place was inspired by those iconic pieces.

Renowned Lego brick artist, Warren Elsmore and his team are displaying some of their most beautiful and intricate mini-buildings and models in the Grand Gallery of the Museum of Scotland in Edinburgh.

The exhibit opened on January 29 and is on display through April 17, 2016.

To add to the exhibit, they will also be on-site, building a special 3 1/4 foot model of the museum.

Museum officials don't want them to have all the fun and encourage visitors to have some hands-on Lego brick activities. Get creative in the Builders' Yard, help make a special sculpture of one of the most-loved museum objects, or build your own masterpiece.

There will also be special Build It! activities at the museum during Edinburgh International Science Festival March 26 - April 10.

Build It! is part of the Festival of Architecture 2016, which will celebrate Scotland's fantastic built environment, as a key part of the 2016 Year of Innovation, Architecture and Design celebrations.

PIERRE BONNARD: PAINTING ARCADIA

Pierre Bonnard self portrait. Oil on canvas. Private collection. Photo: Legion of Honor.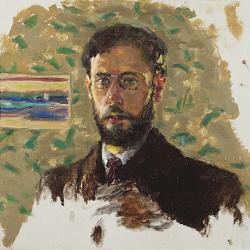 is the first major international presentation of Pierre Bonnard's work to be mounted on the West Coast in half a century. The exhibition will feature more than 70 works that span the artist's complete career, from his early Nabi masterpieces, through his experimental photography, to the late interior scenes for which he is best known.

The exhibition celebrates Bonnard (French, 1867–1947) as one of the defining figures of modernism in the transitional period between Impressionism and abstraction. Several themes from Bonnard's career will emerge, including the artist's great decorative commissions where the natural world merges with the bright colors and light of the South of France, where windows link interior and exterior spaces, and where intimate scenes disclose unexpected phantasmagorical effects.

Among the many significant paintings on view will be Man and Woman (1900, Musée d'Orsay), in which the artist has depicted his lifelong companion and one of his constant subjects, Marthe de Méligny. Also featured will be such masterpieces as The Boxer (Self-Portrait) (1931, Musée d'Orsay) and The Work Table (1926–1937, National Gallery of Art); and decorative panels and screens, including View from Le Cannet (1927, Musée Bonnard) and Pleasure (1906–1910, Musée d'Orsay).

Pierre Bonnard: Painting Arcadia will offer a fresh interpretation of Bonnard's repertoire, and a reconsideration of the artist as one of the foremost practitioners of modernism.

Born just outside of Paris in 1867, Pierre Bonnard was the son of a high-ranking bureaucrat in the French War Ministry. In 1887 he enrolled in classes at the Académie Julian in Paris, where he became a student and follower of Paul Gauguin. Gauguin's teaching inspired a group of young painters known as Les Nabis (after the Hebrew words navi or nabi, meaning prophet), with whom Bonnard joined. By the early years of the twentieth century, the Nabis had disbanded, and for the remainder of his career, Bonnard resisted affiliation with any particular school. Instead, he alternated between the themes and techniques of the Impressionists and the abstract visual modes of modernism.

Bonnard worked in many genres and techniques, including painting, drawing and photography. From the domestic and urban scenes of his early Nabi period to the great elegies of the twentieth century, Bonnard's output is grounded in a modernity that was transformed by his knowledge of works from other cultures, including Japanese woodblock prints and Mediterranean mosaics.

February 6–May 15, 2016 at the Legion of Honor in San Francisco.





SWEET CHARITY


BRAVO TO celebrities who have donated bottled water and money for same to help the desperate people of Flint, Michigan. Not only are they thirsty, many of their children now have permanent brain damage from lead poisoning.

Some of the first to offer clean water are:

Cher partnered with Icelandic Glacial water bottle company to deliver 180,000 bottles to Flint. AQUAhydrate, a bottled water company owned in part by Sean "Diddy" Combs and Mark Wahlberg sent 5,000 cases of water to Flint and pledged to continue to provide bottles to residents until the city's water problems are solved. Rapper Meek Mill donated $50,000 to clean water supplies. Eminem, and Wiz Khalifa are among other celebrities to have stepped up. Jimmy Fallon donated $10,000 to purchase water for the parched community

Rock band Pearl Jam, and "a close group of friends and partners," pledged $300,000 to support clean water for Flint.

WILLIAMSTOWN THEATRE FESTIVAL GALA takes place in New York City on February 8 at city Winery.

Special guests include Jessica Hecht, Ana Gasteyer, Alex Brightman, David Hyde Pierce, Sky-Pony and De'Adra Aziza.

Festive attire for cocktails, dinner, an auction and all around "fun".


MATTEL HOPES FOR PROFIT RETURN WITH A SERIES OF REALISTIC BARBIE DOLLS BRINGS BACK MEMORIES OF PERSONAL DOLL STORY
New line of diverse Barbie Dolls features 3 body types and 7 skin tones.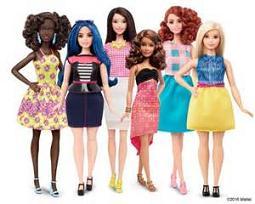 Paying attention to consumer demands and receding profits, Mattel has launched their iconic Barbie Dolls with three new, diverse body types - petite, tall and curvy and 7 skin tones - designed as part of the dramatically entitled Project Dawn, led by Evelyn Mazzocco, head of the Barbie brand.

Project Dawn was prompted by customers who have long been concerned about the impact the doll's unrealistic proportions have on young fans.

Barbies now come with an infinite number of combinations of hair texture, hair cut and color, body type and skin tone.

Barbie, at an average $10 per doll, remains a relatively affordable toy. For the past two years Mattel has seen a drop in profits as sales of the Elsa doll skyrocketed.

I have my own doll story. Years ago I wrote a feature article for Broadway To Vegas about an actress who was in a Broadway production. It was an interview in which I was on the telephone at home and she was on a cell phone crossing a New York City street. Approximate interview time two to three minutes. Period. If you ask the right questions you can garner a lot of information in a short period of time.

I wrote an article which was (and still is) the best Broadway article ever written about her. She was elated. She sent me e-mails thanking me and saying she was telling everyone how amazing it was that I could have done such a fabulous job, because the entire interview was only about two minutes. I was profusely thanked. She indicated she was distributing the article to everyone.

Not too long after I received an e-mail from her which I still have in which she apologized that she would no longer be able to say anything nice about me, but gushed that she just couldn't believe it - but as long as she never again tells anybody that I did an incredibly fabulous and accurate article based on a two minute interview - she would be given a celebrity designer doll and help with her career.

She almost seemed more excited about receiving a designer doll than help with her career.

She again apologized and indicated she was totally confused as to why she was required to promise that she'd never again say anything flattering about me and seemed puzzled that nobody would tell her why she wasn't suppose to tell people about our two minute interview; but she would get a designer doll and career assistance.

All of her e-mails are on file.

While Barbie isn't a celebrity designer doll, it is the most well known doll in the world. Nobody needs to be interviewed by me to obtain a Barbie. Mattel is as much an iconic name as any celebrity and has released a splendid array of Barbie dolls which are relevant, interesting, reasonably priced - and you don't need to get manipulated and bought off to own one.


THE MUSIC GOES ROUND AND ROUND


NEVERMORE: SIMPLY MUSIC JONATHAN CHRISTENSON OFF-BROADWAY CAST OF NEVERMORE

The Excalibur Hotel in Las vegas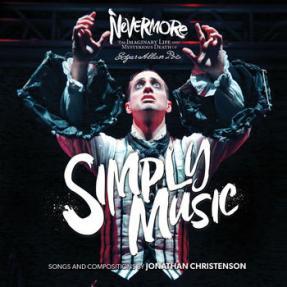 has been released on Broadway Records.

A companion album to Nevermore - The Imaginary Life and Mysterious Death of Edgar Allan Poe (Original Off-Broadway Cast Recording).

This new CD is a compilation of singles and instrumental tracks from the Gothic opera, written and composed by Jonathan Christenson.

The release basically coincided with the 207th anniversary of Poe's birth on January 19, 1809.

It's always interesting to listen to a composer's take on his own compositions. This CD is just that and thus not the same as the original cast version.

Impressive, bizarre and stunning, Nevermore - The Imaginary Life and Mysterious Death of Edgar Allan Poe is a mesmerizing musical about one of the world's most famous and little understood writers.

Schooled at the University of Alberta in Canada writer, composed, and director Christenson is the Artistic Director of the Catalyst Theatre in Edmonton, Canada.

His work has been recognized with more than 40 British, Canadian and American awards and nominations, including a Lucille Lortel nomination for Outstanding New Musical of New York's 2015 Off-Broadway season. He was named one of Alberta's Fifty Most Influential People by Venture Magazine and Alberta Playwrights Network chose him as one of Alberta's one hundred most significant theatre artists of the past one hundred years.

Regarding Neverland, in 2014 Christenson was quoted as saying he "wanted to focus on the outsider element in the Hunchback story, which is under-exposed in many other productions."

While this CD does have vocals, significant portions are instrumentals, making it possible to enjoy the music while not distracting from other activities.

The music is eerie, both foreboding, mockingly out of reach and entrapping. Just when some of the bars seem redundant there is a switch and the listener is further drawn into the musical plot.

"This was also the case in his life," he continued.

Bell tone, dramatic, effective solo and beautifully blending vocals by Gaelan Beatty as Henry Poe, Shannon Blanchet as Elmira Royster, Beth Graham doing triple play as Rosalie Poe, Fanny Allan, and Sissy Clemm, Ryan Parker as Rufus Griswold, Garett Ross as David Poe and Jock Allen, and Lindsie VanWinkle as Elia Poe.

An extension album to the original cast CD.

Orchestrations by Jonathan Christenson. Additional orchestrations by Matthew Skopyk. Vocal arrangements by Jonathan Christenson. Vocal musical direction by Gary Adler. Sound effects by Wayne Staples.

Recorded, edited and mixed by Michael Crotier, and Matthias Winter at Yellow Sound Lad in NYC. Recording mastered by Michael Fossenkemper. Vocal tracks engineered by Michael Crotier and Andy Manganello. Vocal tracks assist engineer Tyler William. Vocals recorded March 24, 2015 at Avatar Studios, NYC.


SPREADING THE WORD


PRESS BANNED FROM REVIEWING The Wooster Group's Los Angeles production of The Room, scheduled to run February. 4-14 at Redcat is enforced by Samuel French, Inc., representing the wishes of the Harold Pinter estate. The American Theatre Critics Association responded.

Wm. F. Hirschman, Chairman, Executive Committee, American Theatre Critics Association wrote: "I have spoken to Samuel French's Abi Van Nostrand about this and here is what I have put together so far.

The Wooster Group had advertised in Los Angeles that they were going to produce a world premiere production of Harold Pinter's first play, The Room, at REDCAT (Roy and Edna Disney/CalArts Theater in early February following previews that have already occurred in New York. There is some dispute about the next point, but the Pinter Estate contends that the Wooster company did not obtain the rights before announcing the Los Angeles production. Samuel French, acting on orders of the estate, denied permission for the Wooster Group to perform it. The Wooster Group appealed to the estate. The estate decided to allow the performance, but as a compromise said the company could not further advertise or authorize/enable reviews. Some of the specific details of this back and forth are still being confirmed, but the essential thrust of this is sound.

Speaking with Van Nostrand on our behalf, I pointed out that no one can stop a critic from coming on their own dime and writing a review, and that they have probably created more interest in the play than before. It's now hit Facebook, plus the L.A. Times wrote an article about it: "

Interesting is that the Pinter work staged its New York debut with "advance(ed) showings" of The Room from October 28 to November 14, 2015 without restrictions.

THE UPCOMING GRAMMY AWARD SHOW will continue its tradition of pairing artists in never-before-seen Grammy Moments.

The Recording Academy has revealed a series of collaborations featuring several Grammy newcomers, including nominees James Bay and Tori Kelly; nominees Andra Day and Ellie Goulding; and nominee Sam Hunt with seven-time Grammy winner and current nominee Carrie Underwood. Other performers include Adele, Kendrick Lamar, Little Big Town, and The Weeknd. A special tribute to 2016 MusiCares Person of the Year Lionel Richie will highlight the Grammy winner's wide-ranging career.

Entertainment icon and two-time Grammy winner LL Cool J is set to host Music's Biggest Night for the fifth consecutive year. Taking place at Staples Center in Los Angeles, the 58th Annual Grammy Awards will be broadcast on CBS, Monday, February 15, 2016.

This will mark the Grammy debuts for James Bay, Andra Day, Ellie Goulding, Sam Hunt, and Tori Kelly.

FREE STREAMING FOR KEEP DANCING the award winning film about Marge Champion and the late Donald Saddler by Douglas Turnbaugh and Greg Vander Veer who also helmed the piece. The 20 minute short is available free for streaming for the next several weeks at the movie's website. The film was an Official Selection at South by Southwest, Dance on Camera at Lincoln Center, Silverdocs, Sedona International Film Festival and over 25 other international film festivals.

When Marge Champion and Donald Saddle were both in their 90s they got together twice a week to take a barre, to choreograph and see each other. After celebrated careers, they became friends while performing together in the 2001 Broadway revival of Follies. When the show closed, they decided to rent a private studio together, where they choreographed and rehearsed original dances ever since. Keep Dancing seamlessly blends 9 decades of archival film and photographs with present day footage. This documentary short provides a glimpse into the Saddler-Champion get togethers, as it tells a story through dance of the passing of time and the process of aging.


OTHER PEOPLE'S MONEY


THE ELTON JOHN AIDS FOUNDATION (EJAF) has announced a new series of grants totaling more than $5.4 million to support organizations addressing the HIV/AIDS epidemic in critical and innovative ways. This is the one of the Foundation's largest grant cycles to date, renewing 38 grants and funding 32 new organizations, and brings EJAF's total grant making for 2015 to over $9.8 million, a 40% increase over the Foundation's investments in 2014.

SUNDANCE REPORT: BIRTH OF A NATION has set a record with a $17.5 million sale to Fox Searchlight.

Worldwide rights to slave-rebellion drama The Birth Of A Nation, which premiered Monday afternoon, January 25, 2016, in Park City, Utah, to multiple standing ovations, was snapped up by Fox Searchlight bating out escalating bids from The Weinstein Co., Netflix (which insisted on a day-and-date theatrical and streaming debut), Paramount and other suitors. Several films have reached $10 million at the fest, including Manchester By The Sea bought by Amazon this week and the 2013 purchase by Fox Serchlight of The Way.



A BRONX TALE a world premiere musical based on Chazz Palminteri's acclaimed one-man show and 1993 movie. Book by Chazz Palminteri. Music by Alan Menken, and lyrics by Glenn Slater.

Two-time Oscar winner Robert De Niro and four-time Tony Award winner Jerry Zaks will co-direct.

Choreography by Sergio Trujillo.

Leading the company are Jason Gotay as Calogero, Joshua Colley as Young Calogero, Nick Cordero as Sonny, Richard H. Blake as Lorenzo, Coco Jones as Jane and Lucia Giannetta as Rosina.

Rounding out the ensemble are: Gilbert L. Bailey II, Joe Barbara, Michael Barra, Isaiah Tyrelle Boyd, Jonathan Brody, Ted Brunetti , Eean Sherrod Cochran , Philip Colgan , Brittany Conigatti, Kaleigh Cronin, Kim Dodson, Trista Dollison, Vincenzo Faruolo, David Michael Garry, Aisha Jackson, Jess LeProtto, Carlos Lopez, Corey Mosello, Dominic Nolfi, Paul Savlatoriello, Christie Schwartzman, Joey Sorge, Kirstin Tucker, and Keith White.

Based on the real life story by Chazz Palminteri' A Bronx Tale: The Musical is set against the backdrop of racial strife and organized crime in the 1960s. It is the story of an Italian-American teenager finding his path in life as he must choose between the father who raised him and a mob-boss father figure who fascinates him.

Jonathan Smith (Music Director/Conductor). Doug Besterman (Orchestrator).Beowulf Boritt (Scenic Design). William Ivey Long (Costume Design). Howell Binkley (Lighting Design) Gareth Owen (Sound Design). Paul Huntley (Hair & Wig Design). Robert Westley (Fight Coordinator). Tara Rubin Casting (Casting). The Production Stage Manager is Beverly Jenkins.

A Bronx Tale: The Musical will run at the Millburn, New Jersey theater from February 4–March 6, 2016. The official press opening night is Sunday, February 14.

MANN AND WIFE a world premiere musical by Douglas J. Cohen and Dan Elish.

The loveably romantic Henry Mann searches for the perfect date to his ex-fiancée's wedding. "With a tuneful score and charming story, this funny and heartfelt new musical will remind you of the timeless need for love and a lasting relationship."

February 3-23, 2016 at the Lyric at the Plaza in Oklahoma City, OK.

THE COMPLETE HISTORY OF AMERICA (ABRIDGED) written by Adam Long, Reed Martin & Austin Tichenor.

Directed by Jerry Kernion.

A three-person comedy starring Matthew Patrick Davis, Thomas Hobson and Kevin Symons.

600 years of History in 6,000 seconds! From Washington to Watergate, from the Bering Straits to Baghdad, from New World to New World Order, no joke is left untold as the production deconstructs the entire history of America in a rollercoaster ride through the quagmire that is American History, reminding us that it's not the length of your history that matters – it's what you've done with it.

February 3 - March 6, 2016 at the Falcon Theatre in Burbank, CA.

Talkback Thursdays - Ticketholders attending Thursday night performances on February 18, 25, and March 3 are welcome to participate in an informal Q&A discussion with the director and members of the cast.

IN THE NIGHT TIME (BEFORE THE SUN RISES) the world premiere of a play by Nina Segal.

Directed by Ben Kidd.

A baby cries. A bottle breaks. A window smashes. This hallucinatory production examines one couple's anxieties over having their first baby, bringing it up in such a wounded world.

Adelle Leonce will play Woman and Alex Waldmann will play Man.

Assistant Director is Anna Himali Howard. Designs by Georgia Lowe. Sound by George Dennis. February 4-27 at the Gate Theatre Notting Hill, London.

AUBERGINE by Julia Cho.

Directed by Tony Taccone.

An estranged son, a father who's ill, a visiting uncle carrying their memories in tow, a woman without an appetite, and a refugee from a forgotten country - they all prove potent ingredients in this "bittersweet and moving meditation on family, forgiveness, and the things that nourish us. When language fails, when the past fades, the perfect meal transcends time and culture and says more than words ever can."

Aubergine was commissioned by Berkeley Rep and developed in The Ground Floor: Berkeley Rep's Center for the Creation and Development of New Work.

Begins February 5 Berkeley Rep in Berkeley, CA.


WHO'S WHERE




BRIAN STOKES MITCHELL in the spotlight Saturday, February 6, 2016 at the Walt Disney Concert Hall in Los Angeles.

ELLIE GOULDING stars at the Madiolanum Forum in Assago, Italy on Monday, February 1. Tuesday's show is at Olympic Hall in Munich, Germany. On Friday she's in the spotlight at the Pavello Olimpic in Badalona, Spain. On Saturday the show is at the Palacio Vistalegre in Madrid, Spain.

THE TENORS star at the Lakeland Center in Lakeland, FL on Monday, February 1. Wednesday's show is at the Knight Concert Hall in Miami.

JENNIFER NETTLES performs Friday, February 5, at the Performing Arts Center in Durham, NC. On Saturday her tour stops at Harrah's Cherokee Casino in Cherokee, NC.

PINK MARTINI wrap up a five night gig at the McCallum Center in Palm Desert, California on Tuesday, February 2, 2016. On Saturday they can be enjoyed at The Smith Center in Las Vegas, NV.

IMAGINE DRAGONS are center stage Wednesday, February 3, at the Atlas Arena in Lodz, Poland. On Friday they perform at the Ziggo Dome in Amsterdam.

CHICAGO Thursday, February 4, headline the Cross Insurance Arena in Portland, ME. On Friday they perform in Lynn, MA at The Lynn Memorial Auditorium.

BARRY MANILOW appears in Florida this week. He headlines the Germain Arena in Estero on Monday, February 1. Tuesday's show is at the Amway Center in Orlando. Thursday finds him at the Amalie Arena in Tampa. On Friday he can be enjoyed a the BB&T Center in Sunrise.


FINAL OVATION


ABE VIGOTA actor who gained worldwide fame as Detective Sgt. Phil Fish on the ABC sitcom Barney Miller died in his sleep at his daughter's home in Woodland Park, New Jersey on January 26, 2016. He was 94.

Vigoda began acting while in his teens, working with the American Theatre Wing. His career as a professional actor began in 1947. Vigoda gained acting notability in the 1960s with his work in Broadway productions, including Marat/Sade (1967) playing "Mad Animal", The Man in the Glass Booth (1968) as Landau", Inquest (1970), and Tough to Get Help (1972).

His concentration then turned to films and television.

Vigoda and Betty White, both 88 years old at the time, appeared in Game, a Snickers commercial that debuted during Super Bowl XLIV on February 7, 2010. The plot made fun of the advanced age of the actors. The Super Bowl Ad Meter poll respondents rated the ad the highest of any shown during the game.

Vigoda was married to Beatrice Schy from February 25, 1968, until her death on April 30, 1992. He is survived by his daughter Carol, three grandchildren, and a great-grandson.

EZIO PETERSEN former UPI and NY Post photojournalist and radio host specializing in the Broadway community, died in Manhattan on January 25, 2016.

His death was announced by the New York Press Photographers Association.

The organization described the Pulitzer Prize nominee on its website as "a nice man with a great laugh and smile who loved Broadway and music just a little more than his photo job in New York."

"Ezio was a special person with a great heart," said Pat Benic, UPI's director of photography. "He was unique in the wire-service photo industry as he specialized in entertainment photography with UPI in the 1970s, and did it with great talent for four decades. He was modest and quiet, but always got the 'picture.' He went for the different angle and captured the best moments and expressions of Broadway, TV and movie stars for decades."

Petersen hosted the program The American Musical Theatre Today for 15 years on New York's WKCR-FM, 89.9, the radio station of Columbia University. He was one of the few African American photojournalists to specialize in the stage.

A memorial service is being planned.

PAUL KANTERguitarist and a founding member of Jefferson Airplane died January 28, 2016 of multiple organ failure and septic shock after suffering a heart attack days earlier. He was 74.

He had a long history of medical issues. In October 1980, while working on an album in Los Angeles, he became ill Kantner was taken to Cedars-Sinai Medical Center in serious condition from a cerebral hemorrhage. He was 39 years old and surprised everyone by making a full recovery. It was a previously serious motorcycle accident in the early 1960s which helped save his life from the cerebral hemorrhage. He had hit a tree at 40 miles an hour head first and nearly shattered his skull. He had a plate in his skull for a time. The hole left by the accident relieved the accompanying cranial pressure of the cerebral hemorrhage.

On March 25, 2015, it was reported that Kantner had suffered a heart-attack.

In 2004, a documentary containing 13 Jefferson Airplane performances and bandmember interviews was released on DVD.

He is survived by three children; sons Gareth a film producer, and Alexander a musician who sometimes played with Jefferson Starship, and daughter China a former MTV VJ and actress.

Neil Portnow President/CEO of The Recording Academy issued the following statement: "Paul Kantner was a folk/rock giant and integral part of the 1960s rock scene. A founding member of Jefferson Airplane, who are receiving our Lifetime Achievement Award this year, Paul was a key architect in the development of what became known as the San Francisco Sound. A multifaceted singer, songwriter, guitarist, and performer, he was essential to the success of such classic Airplane songs as Somebody To Love and White Rabbit. The music community has lost a true icon, and we share our deepest condolences with Paul's family and friends, and with those who had the privilege of collaborating with him."



















Next Column: February 7, 2016
Copyright: January 31, 2016 All Rights Reserved. Reviews, Interviews, Commentary, Photographs or Graphics from any Broadway To Vegas (TM) columns may not be published, broadcast, rewritten, utilized as leads, or used in any manner without permission, compensation and/or credit.
Link to Main Page
---
Laura Deni



For the snail mail address, please E-mail your request.
CLICK HERE FOR COMMENT SECTION