! >
Broadway To Vegas
  
  REVIEWS INTERVIEWS COMMENTARY NEWS

| | |
| --- | --- |
| | |
NEW MUSICAL STEAL A PENCIL FOR ME PREMIERS OVER HOLOCAUST MEMORIAL WEEK-END - -HOTEL MOGUL STEVE WYNN ACCUSED OF NUMEROUS SEXUAL ASSAULT ALLEGATIONS - - GOODSPEED OPERA HOUSE CANCELS WOODY ALLEN MUSICAL - - MARK HAMILL VOICES KEVIN THE ROBOT - - INTERNATIONAL OCEAN FILM FESTIVAL ANNOUNCES FILMS - - THE ROYAL ACADEMY OF DANCE KEEPS SENIORS ON THEIR TOES - - RHYTHM & REACTION: THE AGE OF JAZZ IN BRITAIN - - 2018 WILLIAMSTOWN THEATRE FESTIVAL GALA - - DONATE . . . Scroll Down





Copyright: January 28, 2018
By: Laura Deni
CLICK HERE FOR COMMENT SECTION


NEW MUSICAL PREMIERS OVER HOLOCAUST MEMORIAL WEEK-END


Love can blossom under the most horrific of situations.

On this Holocaust Memorial Weekend Opera Colorado is premiering Steel a Pencil for Me.

To say "They beat the odds," is an understatement.

In this intimate opera, composer Gerald Cohen and librettist Deborah Brevoort tell the true story of a group of Dutch Jews who are deported to Bergen-Belsen concentration camp.

The action of the opera takes place in Amsterdam, at Westerbork Transit camp, and at Bergen-Belsen Concentration Camp between the years of 1943-1945. Thirty-year old Jaap Polak is unhappily married to Manja, a social butterfly with a sharp tongue. He falls in love with twenty-year old Ina Soep, whose boyfriend, Rudi Acohen, has been seized and deported to Poland by the Nazis. When the husband, his wife, and his new girlfriend are deported to Westerbork, they actually find themselves living in the same barracks. Jaap's wife objects to the relationship and Jaap and Ina resort to writing secret love letters, which sustain them throughout the horrible circumstances of the war.

Turning he story of Dutch Jews finding love in the most unusual of places into a theatrical musical was a risky proposition. "Just the idea of setting such a tragic tale to music takes some bravery, and it requires a sensitivity to all aspects of the adventure. Wrapping elements of a tender love story - what Brevoort describes as the "small, intimate concerns" of a couple getting to know one another - into the vast horrors of the Holocaust is a delicate job," according to Opera Denver..

The composer knowing the couple for more than 25 years made the project easier - although he didn't immediately see what was directly before him.

Cohen, who a few years ago expressed a desire to create a work commemorating the Holocaust, knew the Polaks because they were members of the Shaarei Tikvah synagogue in Scarsdale, N.Y., where Cohen is cantor. Still, he has admitted, it took him awhile to understand the musical possibilities of their relationship.

"He had been looking for a long time, not realizing he had this amazing story sitting right in front of him," said Brevoort.

Fortunately Ina Soep and Jaap Polak lived to a ripe, old age, since Cohen and Breevort didn't begin interviewing them for this project until Jaap was 97 and Ina a decade younger. The couple eagerly cooperated - viewing the project as a way to revenge the Nazis - and their daughter produced saved letters. The interviews and letters provided the creatives details about how the couple maintained a secret romance which blossomed into a passionate marriage.

Ina and Jaap had just celebrated their 100th and 90th birthdays at the time of the 2013 semi-staged performance of Steal a Pencil for Me, and were in attendance at each performance that year.

In the semi-staged performances as well as the current mounting Ina's part is sung by Russian-American soprano Inna Dukach. Baritone Gideon Dabi performs the role of Jaap. Manja Polak is played by mezzo-soprano Adriana Zabala. Omer Ben Seadia directs. Opera Colorado's music director Ari Pelto, who helped develop the piece through its workshop stage, conducts the performances.

Although friends and relatives of theirs perished in the camps - including Rudi, a former love of Ina's, who appears as a ghost in Steal a Pencil for Me. Jaap and Ina survived the Holocaust. They were married for almost 70 years; Ina died in 2014 and Jaap in 2015.



Young and elderly pictures of Jaap and Ina: Photo Gerald Cohen website.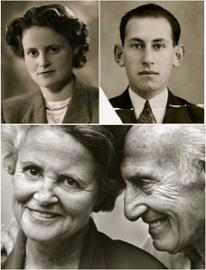 Steal a Pencil for Me was first written as a book in 2000, featuring their letters and their story. A distinguishing feature of their book of letters is how they allowed the story to unfold; unedited; their shortcomings and faults are just as easy to see as their nobility, and their honesty makes the story compelling and real, according to Cohen's website.

In 2007, Steal a Pencil for Me was made into a compelling and award-winning documentary feature film by Academy Award nominee Michèle Ohayon. The Polaks dedicated their lives to teaching about the Holocaust and fighting prejudice. Jaap was one of the founders of the Anne Frank Center USA, and later served as Chairman Emeritus. As Jaap says: "I'm a very special Holocaust survivor. I was in the camps with my wife and my girlfriend; and believe me, it wasn't easy."

Librettist Breevoort has stated that she just "tried to write honestly, moment to moment, what was utterly truthful."

Brevoort added that her words are "about how people thrown into a horrendous situation figure out a way not to just to survive, but to keep themselves alive and to thrive."

She is an alumna of New Dramatists, one of the original company members of Perseverance Theatre in Juneau, Alaska and a co-founder of Theatre Without Borders, a group of individual artists dedicated to international theatre exchange. She is best known for her play The Women of Lockerbie, which won the Kennedy Center's Fund for New American Plays Award and the silver medal in the Onassis International Playwriting Competition. It was produced in London at the Orange Tree, off-Broadway at the New Group and Women's Project and in Los Angeles at the Actors Gang.

Ticketholders are invited to stay in the theater following select performances of Steal a Pencil for Me to participate in insightful discussions related to the production.

Sunday, January 28: Colorado Coalition for Genocide Awareness and Action Dr. Tim Kubik, chair of the Colorado Coalition for Genocide Awareness and Action, moderates a discussion between composer Denise Gentilini, whose musical I Am Alive was inspired by her grandparents' survival of the Armenian Genocide; Mrs. Karen Z. Brass, a second generation Holocaust educator and speaker whose father was a Holocaust survivor; and Helen Achol Abyei, a refugee from South Sudan who continues to share the stories of her people.

Steal a Pencil for Me runs through January 30, 2018 at the Mizel Arts and Culture Center in Denver, Colorado.






Broadway To Vegas is supported through advertising and donations. Priority consideration is given to interview suggestions, news, press releases, etc from paid supporters. However, no paid supporters control, alter, edit, or in any way manipulate the content of this site. Your donation is appreciated. We accept PAYPAL. Thank you for your interest.



E-Book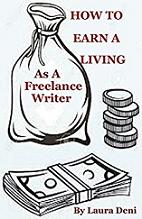 Soft back Book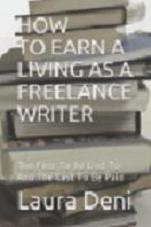 This is not your typical, totally boring textbook.

In the pages of How To Earn A Living As A Freelance Writer (the first to be lied to and the last to be paid) you'll find sex, celebrities, violence, threats, unethical editors, scummy managers and lawyers, treacherous press agents, sex discrimination; as well as a how-to for earning money by writing down words.





ART AND ABOUT


RHYTHM & REACTION: THE AGE OF JAZZ IN BRITAIN

Enoch Boulton for Carlton ware, Design pattern JAZZ 3353 1930s, Design pattern, The Cochrane & Pettit Archive of Carlton Ware, © Harvey Pettit, courtesy of The Cochrane & Pettit Archive of Carlton Ware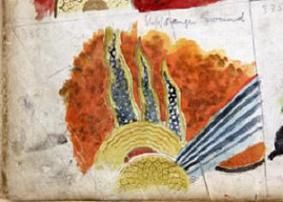 Marking 100 years since Jazz reached Britain, Two Temple Place will reopen to the public on January 27, 2018, with its seventh annual Winter Exhibition, Rhythm & Reaction: The Age of Jazz in Britain.

The exhibit explores the impact that jazz had on Britons from 1918. Jazz is well-understood as a soundtrack to the interwar years, but its reception was always complex. In Britain, jazz provoked reactions ranging from devotion to abhorrence when first the idea and then the sound of the music entered the consciousness of the British public in the aftermath of the First World War.

While jazz has underscored some key exhibitions on this period in the past decade, Rhythm & Reaction explores the aesthetic and cultural impact of the music on artists and society at large. It examines how Britons encountered jazz and in particular, how art produced in response to jazz represented or influenced perceptions of the genre.

Drawing on the richness of regional public collections throughout the UK, this exhibition brings together an eclectic range of media from painting, printmaking and cartoons, to moving film, instruments and the all-important sound of jazz.

The exhibition is curated by Catherine Tackley, Professor and Head of Music at the University of Liverpool and one of the UK's leading authorities on jazz.

On January 26, 2018 The Duchess of Gloucester, Patron, the Arts Society, attended the opening of the Age of Jazz exhibition which is on display through April 22, 2018 at Two Temple Place in London.

THE MUMMIES: FROM EGYPT TO TOLEDO The Toledo Museum of Art (TMA) will present a rare opportunity to experience the three Egyptian mummies in its collection and consider some of the complex cultural and social questions surrounding their display.

The exhibition will place the mummies in historical context by including additional Egyptian objects and artifacts from the TMA collection and loans from other institutions. It will also explore the role Egyptomania has played in our understanding of ancient Egypt and what ways that has incorrectly influenced our knowledge surrounding this ancient culture.

The exhibition will be organized in three thematic sections: the rise of popular Egyptomania beginning with Napoleon's invasion of Egypt in the late 18th century to present-day Toledo; ancient Egyptian religion and the afterlife; and burial practice, human remains and the humanization of an ancient civilization. In the process, the exhibition will ask numerous questions about the mummies on display, including how do viewers interpret the mummies, should human remains be held by an art museum, what factors influence our understanding of ancient Egyptian art, and how has our perception of ancient Egypt changed throughout history? The exhibition is co-curated by Adam Levine, associate curator of ancient art and associate director, and Mike Deetsch, the Emma Bippus director of education and engagement, both of the Toledo Museum of Art.

In 1906 the founders of the Toledo Museum of Art, Edward Drummond Libbey and Florence Scott Libbey, purchased two Egyptian mummies: one, a Young Priest (ca. 800 BCE, Third Intermediate Period) and the other, an Old Man (ca. 100 CE, Roman Period). Due to conservation issues and considerations surrounding the display of human bodies, the mummies are only occasionally on view.

The Mummies: From Egypt to Toledo will be on view exclusively at TMA from February 3 through May 6, 2018.



E-Book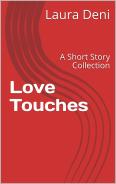 Soft back Book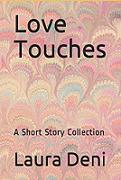 SWEET CHARITY


2018 WILLIAMSTOWN THEATRE FESTIVAL GALA will honor Trustee Gary Levine, President of Programming at Showtime and former Festival Managing Director.

Festivities will include cocktails, dinner, and appearances or performances by Festival artists including Annaleigh Ashford, James Naughton, Mandy Patinkin, Emmy Rossum, and Phillipa Soo.

The event takes place New York City on Monday, February 5, 2018.



E-Book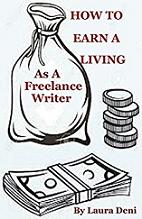 Soft back Book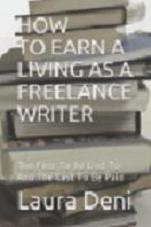 This is not your typical, totally boring textbook.

In the pages of How To Earn A Living As A Freelance Writer (the first to be lied to and the last to be paid) you'll find sex, celebrities, violence, threats, unethical editors, scummy managers and lawyers, treacherous press agents, sex discrimination; as well as a how-to for earning money by writing down words.





LIST OF SHAME ADDS MEMBERS
Steve Wynn has been accused of sexually assaulting women. Photo: Laura Deni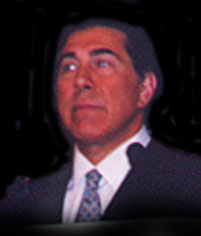 Last Friday the Las Vegas resort industry reverberated with gossip, comments, opinions and reactions to the Wall Street Journal investigative report that hotel mogul Steve Wynn had a decade's long history of sexual assault taking place by him on every property Wynn has ever run or owned.

The Wall Street Journal interviewed more than 150 people for their investigative report, printing in graphic detail, that dozens of individuals have come forward detailing pressure to perform sexual acts. Disclosures by The Wall Street Journal indicated that Wynn paid a $7.5 million settlement in 2005 to a manicurist who was forced to have sex with him. There were reports of other settlements.

The ramifications for Wynn are monumental including his ability to hold a gaming license. When the Wall Street Journal report broke Wynn stock dropped 10 percent. Volume was 20 times the normal average according to Yahoo Finance.

Wynn's latest project the $2.4 billion Wynn Boston Harbor casino project in Everett, Massachusetts is slated to open in May or June 2019.

Elaine Driscoll, spokeswoman for the Massachusetts Gaming Commission, issued a statement acknowledging that the regulatory agency "is now aware of and is taking very seriously the troubling allegations detailed in the Wall Street Journal article."

The "suitability and integrity of our gaming licensees is of the utmost importance," Driscoll emphasized, assuring that the commission's "Investigations and Enforcement Bureau will conduct a regulatory review of this matter to determine the appropriate next steps."

On Saturday, January 27, Wynn announced that he had resigned as the Republican Party's Finance Chairman, as first reported by Politco.

RNC chairwoman Ronna McDaniel responded in a statement Saturday saying she had accepted Wynn's resignation.

Former Wynn resort employees have told the press that if you were a blonde "you had a problem with him," and legal reports filed claim that cocktail employees at his resorts were "sent to him for sex" and that they weren't permitted to refuse.

Wynn, who celebrated his 76th birthday on Saturday, countered by blaming his ex-wife Elaine Wynn of conducting a smear campaign. The two are embroiled in a bitter battle over a revised divorce settlement dispute. The couple divorced in 2010 and Steve Wynn has remarried.

Gordon Edelstein artistic director of New Haven, Connecticut's Long Wharf Theatre, has been terminated as artistic director of the Long Wharf Theater after sexual misconduct revelations surfaced.



Gordon Edelstein has been fired by Long Wharf. Photo: UTube
The Long Wharf's board of trustees voted Tuesday, January 23, 2018 to remove Edelstein. Allegations against him include kissing, groping, inappropriate comments and masturbation. Accusers include current and former employees who came forward with allegations of sexual misconduct dating back to before his start at the company in 2002, as first reported by The New York Times.

Four women, including former Associate Artistic Director Kim Rubinstein and playwright and performer Halley Feiffer, spoke with the New York Times about their uncomfortable experiences with Edelstein.

Rubinstein alleges years of misconduct, which began in 2003 - two months into her time with the theatre. According to New York Times Rubinstein and Edelstein had been college friends and had a "one-night fling decades earlier, before he got married."

Fieffer detailed to The Times in an article written by Michael Paulson, an incident after her employment in which Edelstein allegedly groped her breasts and kissed her. She stated she had attempted to stop his advanced, but he persisted.

"I have to be really careful around him, but he runs a theatre and I want to be a playwright and I want him to produce my plays one day," Fieffer recalled thinking in the moment, "so that's why I never said anything or did anything - I wanted to be in his good graces because he's powerful."

According The Times Edelstein pursued her on and off for years, including "sometimes masturbated in front of her, she said, or would "push me up against the wall or corner of my office, squeeze my breasts, kiss me with tongue, and dry hump me until he came in his pants."She complained to theater management in 2006; resulting in mandatory counseling for the director, according to Laura Pappano, the chair of Long Wharf's board of trustees. Pappano also alleges Rubinstein had admitted to management at the time that she had "initially encouraged" his advances.

"That is absolutely not true and makes me so mad and upset," Rubinstein told the Times in response.

The Times article was "based on interviews with 24 current and former Long Wharf employees and collaborators." Rubinstein was one of four women who spoke on the record, describing unwanted sexual contact by Edelstein since his employment in 2002 at Long Wharf, located in New Haven, CT. The respected venue frequently transfers productions to Broadway. In 1978 it became one of the first regional theaters honored with a special Tony Award.

Edelstein has directed more than 100 plays, musicals and operas across the U.S. and Europe.

In addition to being terminated by Long Wharf, he was stripped of an honorary degree that had been awarded to him by Albertus Magnus College, after he joked about having sex with the college's sisters. Patricia Twohill, the prioress of the Dominican Sisters of Peace described the joke as "salacious" and said the sisters are "deeply offended".

Edelstein had served as artistic director of Seattle's A Contemporary Theatre (ACT) from 1997 to 2002. Seattle actor and director Liz McCarthy French has now come forward telling the Seattle Times that in 2002, while she was a newly divorced mother of a son who needed the work, she was cast as Hazel in Mourning Becomes Electra, which was directed by Edelstein at ACT. According to the actress, "he assaulted me, too."

A friend of McCarthy's confirmed to the Seattle Times that McCarthy had told her of the alleged incident years ago.

According to the Seattle Times article written by Brendan Kiley, McCarthy didn't speak out until now for a several reasons: She needed the work. Plus, "there's this thing in our society where we have just been, as women, taught that if something like this happens to us, there's something we've done to make this happen," she said. "As women, we are taught to be polite and kind and not rock the boat. To be peacemakers." Now happily remarried and more secure she said she felt able to come forward.

Previous headlines also keep taking on life. Harvey Weinstein's former assistant Sandeep Rehal has filed a lawsuit last Thursday in New York explaining that at the age of 26 she began working for Weinstein as his personal assistant. From 2013-2016 she claims that he would dictate emails to her while he was nude and that she allegedly had to clean up his semen from his office couch.

Rehal asserts she was forced to work in a 'pervasive and severe sexually hostile' environment for two years until she quit in 2015.

The lawsuit alleges that Rehal had to make preparations for sexual liaisons such as setting up an apartment near the office, on an average of three times a week, making sure he has a full supply of his erectile dysfunction injections at the ready, including placing a loaded Caverject needle in his jacket pocket or in a brown paper bag,' the lawsuit states. The shot are delivered directly into the penis and last for about an hour.

The lawsuit also asserts that as part of her job she was required to clean up the semen on his couch. "Rehal had to pick up Harvey Weinstein's used Caverject shots, which he tossed on the floor in his office, hotel rooms and his apartment. She also had to pick up his used condom, and clean up rooms before housekeeping personnel would do their work," according to the lawsuit.

Among her other tasks, according to the suit, were reading and responding to his emails, managing his doctors' appointments, scheduling his drivers, doing his shopping and supplying him with clean underwear.

The explicit lawsuit also states that Rehal was in constant fear of Weinstein's unwanted touching, lewd comments about her appearance. She alleges that Weinstein would also press himself against her when they walked; would rub between her thighs in his chauffeured SUV and would use sexist and sexual language when referring to her. He would regularly call her a 'c**t' and a 'p***y', the lawsuit claims.

"On numerous occasions he said, 'What's wrong Sandeep, is the tampon up too far today?'," according to the lawsuit.

Represented by Genie Harrison Law Firm and Eisenberg & Schnell, LLP she is suing Weinstein, The Weinstein Company, Bob Weinstein and the company's head of human resources, Frank Gil, for unspecified damages. A jury trial is requested.

An old story returning as a current headline involves Las Vegas magician David Copperfield.

In a preemptive approach Copperfield released a statement Wednesday defending himself against a sexual misconduct allegation shortly before news of the claim against him went public, first published on The Wrap.

That article involved Brittney Lewis, who was then a 17-year-old model who alleges that Copperfield drugged and sexually assaulted her in 1988.

Lewis told The Wrap that she met Copperfield in 1988 while participating in the Look of the Year modeling contest in Atami, Japan. Copperfield, then 32, was a judge. Following the competition Lewis claims that the magician invited her to one of his California shows. According to Lewis, who was residing in Utah, Copperfield got permission from her grandmother, assuring the woman that her teen-age granddaughter would be chaperoned at all times and staying in a separate hotel room than his.

Lewis said that after the show, she was at a bar with Copperfield when he spiked her drink.

It wasn't explained why somebody underage was admitted into the bar or not carded by the bartender.

Lewis claims that everything became a blur, although she recalled before blacking out that, "he was kissing my face and then I remember him starting to go down on my body with his face," she told the Wrap, adding that in the morning Copperfield assured her that he "didn't enter you," and made her write a letter "saying she was okay."

"My therapist later told me that he made me write a contract to keep me quiet," according to The Wrap.

In his Twitter post Copperfield made a vague reference to Lewis' accusations, but did not specifically deny them, then went into detail about a previous sexual assault claim made by a different woman against him.

"But imagine what it's like, believing in the movement, and having also been falsely accused publicly in the past. To have your life and your family's life turned upside down," he wrote.
— David Copperfield (@D_Copperfield) January 24, 2018

He was referring to former beauty queen Lacey Carroll who accused Copperfield of sexual assault on a private island in 2007. The FBI investigated the claim, including staging a raid on Copperfield's Las Vegas warehouse. The case was eventually closed, however, without charges.

Carroll was later charged with making false sexual assault claims against another man.

Copperfield noted this prior accusation in his statement on Twitter.

— David Copperfield (@D_Copperfield) January 24, 2018
"Three years and hundreds of stories reported on a false claim investigated by the FBI, where the end result was that the accuser was caught by law enforcement making the same false claim about another man," he wrote.

Federal prosecutors investigated for two years closing the case without bringing charges against Copperfield, according to the Seattle Times. Carroll was later arrested and charged with making a false statement to police in December 2009 after she claimed to have been raped by a different man. Carroll later pleaded guilty and was sentenced to community service in that case, according to the Seattle Times.

"I've lived with years of news reports about me being accused of fabricated, heinous acts, with few telling the story of the accuser getting arrested, and my innocence," Copperfield posted.

He added: "So while I weather another storm, I want the movement to continue to flourish. Always listen, and consider everything carefully, but please for everyone's sake don't rush to judgment."



E-Book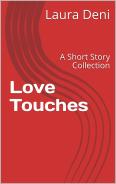 Soft back Book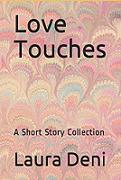 SPREADING THE WORD


A FUN EVENT TOOK PLACE last Thursday, January 25, at Feinstein's/Below 54 in New York City when two presentations of the musical Curtains were presented.

John Kander, Fred Ebb, Rupert Holmes, and Peter Stone's Curtains, which I enjoyed both at the Ahmanson in Los Angeles and then again after it transferred to Broadway, staged a concert presentation with Richard Kind, Tony Award winner Karen Ziemba, John Epperson, and Erin Davie

Curtains takes place in the brassy, bright, and promising year of 1959. Boston's Colonial Theatre is host to the opening night performance of a new musical. When the leading lady mysteriously dies on stage the entire cast & crew are suspects. Enter a local detective, who just happens to be a musical theatre fan.

The role of critic Daryl Grady was performed by The New York Post's Michael Riedel at the first performance, and Charles Isherwood at the second show.

In addition to Ziemba and Davie, reprising their roles from the original production was Noah Racey and Megan Sikora. They were joined by original cast members Paula Leggett Chase, Brittany Marcin, Christopher Spaulding, and Jerome Vivona. Broadway favorites Mary Callanan, Eddie Korbich, Jim Walton, and Jim Brochu take on a variety of supporting roles.

Rounding out the ensemble was James Daniel Cella, Nicholas Carroll, Asher Dubin, Will Hutchenson, Maggie Malaney, Clara Regula, and Libby Rosenfeld.

Projections were designed by Benjamin Nissen. Daniel Lincoln served as will be the music director.

The procedure for transferring a major musical to an intimate cabaret setting was explained to Broadway To Vegas by producer Robert W. Schneider: "The show will be done like a 1940s radio mystery with a narrator letting the audience know where they are in the show."

Curtains lyricist and book writer, Rupert Holmes, hosted both concerts. There is also an original cast album which is totally enjoyable. See Broadway To Vegas column of June 10, 2007

Some of the musical numbers include the anthem Show People, and the heartbreaking I Miss The Music, and Coffee Shop Nights.

A CONCERT PERFORMANCE OF BETWEEN THE LINES takes place today, Sunday, January 28, at 92Y in New York City.

This new musical in development, based on the bestselling book by Jodi Picoult and her daughter Samantha van Leer, features: Victoria Clark, JD Daw, Christina DeCicco, Kathryn Emerson, Danny Gardner, Morgan Green, Harriet Harris, Curt Hansen, Arielle Jacobs, Janice Landry, and Martin Landry.

Music and Lyrics by Elyssa Samsel and Kate Anderson with a book by Timothy Allen McDonald. Orchestrations by Greg Anthony Rassen with Jeff Calhoun directing.

The event is part of a new series with award-winning producer Daryl Roth, bringing concert performances of musicals to the 92Y stage.

Between the Lines premiered at Kansas City Repertory Theatre in 2017 in association with Daryl Roth and Columbia Live Stage this enchanting new musical asks, is it possible to live the story you want, if it's not the story you're in?

"Seventeen-year-old Deliah McPhee's life is turned upside down. When the handsome hero of her favorite book literally starts speaking to her, she thinks she's found the perfect escape. This empowering new musical will delight everyone who has ever wondered if they have the power to change their own story."

GOODSPEED OPERA HOUSE announced that they are replacing a schedule production of Woody Allen's Bullets Over Broadway with The Drowsy Chaperone after Dylan Farrow, Allen's estranged adopted daughter, renewed allegations in a television interview last week that he molested her in 1992 when she was seven.

'In light of the current dialogue on sexual harassment and misconduct, the author of Bullets Over Broadway, Woody Allen, has come under increasing scrutiny,' Goodspeed executive director Michael Gennaro said in a statement.

'Ongoing reports in the media have made this situation even more difficult and complicated and this led us to reconsider the appropriateness of producing the show,' he said. Allen, 82, has repeatedly denied the allegations, emphasizing that he was cleared by investigators at the time.

The Drowsy Chaperone will be staged September 21 - November 25, 2018 at The Goodspeed in East Haddam.

RAISING MONEY FOR THEATER: WHO, HOW AND WHEN TO ASK a TRU Producer Boot Camp takes place February 4, 2018 in New York City.

The event promises: "From pitching techniques and presentation skills to legal requirements and business planning, plus a wealth of first-hand experience from more than a half dozen producers who are currently active in the Broadway and off-Broadway worlds."

Workshop faculty will include producers: Tony Award winner Jane Dubin, RK Greene, Tony Award winner Jim Kierstead; Cody Lassen, James Simon, Jana Robbins, Ken Waissman plus entertainment attorneys Eric Goldman and Lee Feldshon, and financial advisor Bailie Slevin of Entertaining Finance.

THE AVN ADULT ENTERTAINMENT EXPO think porn and sex toys - wrapped up its most successful Las Vegas convention ever - thanks to the appearance and publicity surrounding Stormy Daniels. If anyone says 'who's she?' then welcome to earth.

The four-day trade show ended Saturday and attracted more than 50,000 people, including news agencies who usually wouldn't come within a dildo's length of this convention.

About 350 exhibitors showed off - everything. One of the most popular - the real life robotic sex dolls that run from $1,500 to $4,000. This was also a crowd pleaser at the recent Consumer Electronics Show.

LAURA LINNEY makes her London theater debut in June in My Name Is Lucy Barton, directed by Richard Eyre.

The Elizabeth Strout novel of the same name has been adapted by Rona Munro as a dramatic monologue.

The play will follow Linney as Lucy Barton, who after an operation wakes to find her estranged mother at the end of her bed, bringing back memories of her early life in the country, her subsequent escape to New York and the two women's complex relationship.

Linney West End debut will be a limited three-week run at the new 900-seat Bridge Theater.

DID YOU KNOW THAT The Prison Radio Association which runs @PrisonRadioUK serializes the Man Booker Prize shortlisted titles into audiobooks - and broadcast them to 80,000 prison cells in England and Wales?

They do.

Recently Camilla, The Duchess of Cornwall learned how The Booker Prize Foundation and the Literacy Trust of which the wife of Prince Charles is Patron, delivers the Books Unlocked program in prisons. The aim is to develop a love of reading among prisoners.

JANUARY 28 is National Blueberry Pancake Day. Monday is National Corn Chip Day. Tuesday is National Croissant Day. Wednesday is National Hot Chocolate Day. February 1 is National Cake Pops Day, National Baked Alaska Day and National Dark Chocolate Day. February 2 is National Tater Tot Day while Saturday is National Carrot Cake Day.






E-Book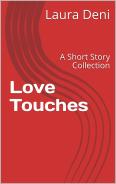 Soft back Book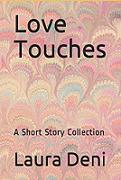 THE ROYAL ACADEMY OF DANCE KEEPS SENIORS ON THEIR TOES
Duchess Camilla will visit the dancers on Thursday, February 1, 2018 to gain further information on how ballet helps refine balance, flexibility and core strength.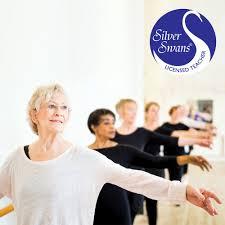 It's called the Silver Swans program - ballet classes for those over the age of 55. On February 1, Camilla, The Duchess of Cornwall will visit the royal Academy of Dance to learn more about the program whose pilot project, inaugurated in the US, delivers dance classes tailored specifically for the over-55s. New research shows improved confidence and balance in adults who dance.

The Royal Academy of Dance (RAD) features branded ballet classes created specifically for the over-55s and taught exclusively by Silver Swans Licensees. Specially designed for mature dancers, classes help improve mobility, posture, coordination and energy levels and, most importantly, impart the sense of well being that dance brings.

Silver Swans instructors have trained to safely adapt ballet techniques for older adults. The training focuses on how to deliver a high quality ballet class for learners aged 55 and over, equipping teachers to recognize and respond to the different needs of participants of a broad age range.

Michelle Groves, Director of Education and Training at the Royal Academy of Dance, said: "Whatever one's age or experience, dance can bring people together in ways which are as diverse as they are unique. Dance can unlock individual potential and abilities and, as our research shows, improve physical and mental well-being."

The RAD developed Silver Swans which is being expanded in both the US and UK.

Patti Ashby, the RAD's National Director in the US, said: "Adults all over the US are embracing an active living lifestyle. Seeking to improve balance and cognition in an enjoyable and creative way, ballet classes are becoming a popular choice for adults over 55. The opportunity for ballet teachers to undertake specialized training through the Silver Swans program will ensure that they deliver safe, but interesting and inspiring ballet classes to their active, older students."

With 15 teachers in 8 states, Silver Swans classes are now available in select locations from San Diego to Jersey City. Potential Swans should look for the Silver Swans Licensee logo to be sure that their teachers are official license holders from the Royal Academy of Dance.

With 14,000 members in 83 countries, the Royal Academy of Dance (RAD) is one of the largest and most influential dance education and training organizations in the world with offices in 36 countries around the world.


OTHER PEOPLE'S MONEY


GREGORY BOYD 66, the former Alley Theatre director who suddenly retired and within hours became the subject of improper sexual conduct allegations, has received more than $383,000 in severance pay.

BOSSY an all-female led creative collective has launched a crowd funding campaign to buy the Theatre Royal Haymarket in London.

Founded in 2016 Bossy aims to create a women-only forum for 'anyone involved in the performing arts.

Set up by Jonna Blode Hanno and Laura Thomasina Haynes, the group is now behind new campaign #Bossybuyout. The group started a GoFundMe page on Thursday, January 25, 2918 with a goal of ($4.26M) £3 million. In the first day 214 people pledged ($6318) 4,446.pounds.

The first donation was for ($14) 10 pounds. Other donations have ranged from 5 ($7) to ($213) 150 pounds.

The lay away shopping dream trip began after it was announced this week that the 68-year lease for the Theatre Royal Haymarket, London's third oldest playhouse, is up for sale. The freehold of the theatre is owned by the Crown Estate with Louis I Michaels Limited 's subsidiary Theatre Royal Haymarket Limited holding the lease.

"Bossy is an all female collective with over 13,000 members, meant for the support of women in the creative industries. Recently though it's become a power force of positivity, motivation and empowerment in the wake of #timesup, #metoo and #yearofthewomen. Now, they're crowdfunding to buy a West End Theatre. Unrealistic? Maybe. Impossible? No.," says Go Fund Me.

"All who donate will receive shares in the Theatre dependent on the donation amount. All shareholders will then vote in a board who will be in charge of the general running of the Theatre.

"If unsuccessful monies will be used to fund a Female arts week! (Theatres already offering space)," a twist to the usual process in which, if a campaign is unsuccessful, pledges revert back to the donor.

The campaign was started by Bossy member Natalie Durkin.



E-Book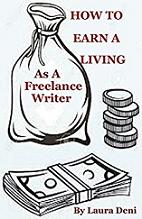 Soft back Book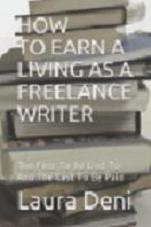 This is not your typical, totally boring textbook.

In the pages of How To Earn A Living As A Freelance Writer (the first to be lied to and the last to be paid) you'll find sex, celebrities, violence, threats, unethical editors, scummy managers and lawyers, treacherous press agents, sex discrimination; as well as a how-to for earning money by writing down words.





KIND THOUGHTS FOR ...


NEIL DIAMOND who celebrated his 77th birthday last Wednesday, announced that he has been diagnosed with Parkinson's disease. He indicated the diagnosis has required him to cancel his tour dates in Australia and New Zealand for March. He was on his 50th anniversary tour.

The Rock and Roll Hall of Famer offered his "sincerest apologies" to those who planned to go to his shows and, although he will no longer tour, said he intends to write, record and work on other projects "for a long time to come."



E-Book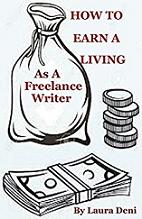 Soft back Book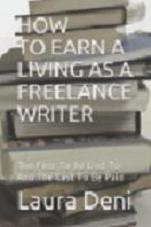 This is not your typical, totally boring textbook.

In the pages of How To Earn A Living As A Freelance Writer (the first to be lied to and the last to be paid) you'll find sex, celebrities, violence, threats, unethical editors, scummy managers and lawyers, treacherous press agents, sex discrimination; as well as a how-to for earning money by writing down words.






THE SAN FRANCISCO-BASED INTERNATIONAL OCEAN FILM FESTIVAL has announced the official selections for its 15th anniversary event for this year's global competition. The Festival takes place March 8 – 11 at San Francisco's Cowell Theatre at Fort Mason.

The event will include four world premieres, two United States premieres and two West Coast premieres.

15th Anniversary International Ocean Film Festival Official Selections
(in alphabetical order by title)

68 Voices Nadia Rojas (Mexico) 1 min - Animation
Adaptation Bangladesh: Sea Level Rise Justin DeShields (USA/Bangladesh) 12 min**
The Agave Gun, Ross Haines (USA) 10 min
Albatross Chris Jordan (USA) 97 min*
The Amazing Lifecycle of the European Eel Sofia Castelló y Tickell (UK) 4 min
Art for a Sea Change John Quigley (USA) 4 min
Big Pacific Samantha McKegg (New Zealand) 53 min
The Big Wave Project Tim Bonython (Australia) 50 min***
Bon Voyage Sophia Rubischung (Switzerland) 21 min
Chiripajas, Olga Poliektova & Jaume Quiles (Russia/Spain) 2 min
Cuban Wave Riders Liz Magee (USA) 20 min
Dedicate: Diving Free Shams (Norway) 8 min
Fishpeople Keith Malloy (USA) 49 min
From the Shadows Jacques de Vos (Spain) 15 min*
A Herring Opera Tessa Schmidt (USA) 27 min*
How Do Pelicans Survive Their Death- Defying Dives? Joshua Cassidy (USA) 4 min
The Hundred-Year-Old Whale Tony Wosk (Canada) 15 min
Irreparable Harm Colin Arisman (USA) 20 min
The Islands and the Whales Andy Maas (UK) 84 min
Islands from Mexico: Revillagigedo Archipelago Nadia Rojas (Mexico) 49 min
Kim Swims Kate Webber (USA) 75 min
Lionfish: New Pirates of the Caribbean Ulf Marquardt (Germany) 52 min
Melting Stars Kate Green (Canada) 15 min
Mexican Fishing BatsMeigan Henry (Canada) 6 min
The Mystery of the Gnaraloo Sea Turtles Dof Dickinson (Australia) 24 min*
Nonoy and the Sea Monster Florian Kozák (Austria) 5 min
Oceanic Aliens Mike Johnson (USA) 6 min
Patterns of the Ocean: Protecting Indonesia's Manta Rays Claudia Schmidt (Germany) 45 min
Reefs at Risk Malina Fagan (USA) 11 min
Return of the Harbor Porpoises Jim Sugar (USA) 10 min
Seeking Sanctuary Nick Jones (UK) 11 min
Shark Wedding Andrew Wegst (USA) 1 min
She is the Ocean Inessa Blokhina (Indonesia) 101 min
Souls of the Vermilion Sea Matthew Podolsky (USA) 29 min**
Stars Han Zhang (USA) 5 min - Animation
Straws Linda Booker (USA) 33 min
These Fish Are All About Sex on the Beach Joshua Cassidy (USA) 4 min
Touched by the Ocean Laura Rožkalne-Ozola (Latvia) 68 min***
Water, Blood and Spermaceti Nicholas Dean (USA) 7 min

* World Premiere
** West Coast Premiere
*** US Premiere

"The oceans truly are the tie that binds all life together on earth," said Ana Blanco, Executive Director for the International Ocean Film Festival. "In a sense, every film about the oceans is international because of its subject matter. This year, we are proud to present an unprecedented number of premieres, having had a record number of submissions from which to choose. It was not an easy decision."

Since its launch in 2004, the San Francisco-based, non-profit, International Ocean Film Festival has attracted thousands of spectators of all ages from around the world, including film enthusiasts, sea athletes, educators, and environmental supporters. The Festival has presented on average over 50 films annually from 15 different countries and featured post-film Q&A sessions with visiting filmmakers, special panel discussions with content experts, and the Annual Free Student Education Program. It was the first event of its kind in North America, inspired by the well-established ocean festival in Toulon, France, Festival International du Film Maritime.






CANDIDEpart of a worldwide, two-year celebration of the Leonard Bernstein centennial.

Directed by Francesca Zambello.

Two time Tony award winner Christine Ebersole plays the Old Ladyn and Emmy award winner Kelsey Grammer will play Pangloss. both are making their Los Angeles opera debuts.

The cast also includes Jack Swanson as Candide, Erin Morley as Cunegonde, Theo Hoffman as Maximillian/Reverend Father, Matthew Scollin as Martin, Brian Michael Moore as the Grand Inquisitor, and Taylor Raven as the Baroness.

Performances will run through February 18 at the Dorothy Chandler Pavilion in Los Angeles.

BLACK IS THE NEW WHITE by Nakkiah Lui.

Directed by Paige Rattray.

Two politically powerful families at war. A son and daughter helplessly in love, defying their parents. You've heard this story before - but what if Romeo was white, Juliet was black and the war mainly fought on Twitter?

After a whirlwind romance, hotshot lawyer Charlotte Gibson and penniless avant-garde cellist Francis Smith are engaged. One thing stands in the way: Charlotte's the favorite daughter of Australia's most charismatic Aboriginal politician, and Francis is the son of his dour and stridently conservative rival. It's been mutual hatred for decades, sparked by an infamous shoe-throwing incident on the floor of parliament.

As the two bitterly entrenched families collide in the Gibson's glitzy holiday mansion over an Aussie Christmas dinner, the long-standing feud comes to a head. Cue a sharp-witted and riotously funny struggle for dominance where barbed insults fly, secrets come flooding out and hypocrisies of all kinds - race, gender, religion, status - are mercilessly skewered.

Cast Includes Tony Briggs, Luke Carroll, Vanessa Downing, Melodie Reynolds-Diarra, Shari Sebbens, Tom Stokes, Anthony Taufa.

Set design by Renée Mulder. Lighting Design by Ben Hughes. Composer/Sound Design by Steve Toulmin.

February 1 -17, 2017 at the Playhouse, QPAC, in Brisbane, Australia.

P.T. BARNUM: THE GRETEST SHOWMAN ON EARTH music by Cy Coleman. Lyrics by Michael Stewart. Book by Mark Bramble.

Directed by Gordon Greenberg.

Starring Marcus Brigstocke as P.T. Barnum and Laura Pitt-Pulford as Chairy Barnum. The cast also features Tupele Dorgu (Joice Heth), Harry Francis (Tom Thumb), Celinde Schoenmaker (Jenny Lind), Danny Collins, Eamonn Cox, Rosie Fletcher, Ainsley Hall Ricketts, Courtney Hows, Bethany Huckle, Philip Marriott, Dominic Owen and Lucie-Mae Summer.

The musical tells the story of PT Barnum, also known as the Greatest Showman on Earth. The score includes Come Follow The Band, The Colors Of My Life and There Is A Sucker Born Ev'ry Minute.

Rebecca Howell Choreographer - Paul Farnsworth Design - Alex Parker Musical Director.

At the Menier Chocolate Factory in London to March 3, 2018.

EUGENIUS! written by Ben Adams and Chris Wilkins.

Directed by former Regent's Park Open Air Theatre artistic director Ian Talbot.

A a coming-of-age musical. It follows sci-fi and fantasy enthusiast Eugene as he tries to create his own comic book movie.

Star Wars legend Mark Hamill will voice 'Kevin The Robot'. Liam Forde will make his London theatre debut as the lead character Eugene, joined by Laura Baldwin as his love interest Janey.

They are joined by Daniel Buckley as Feris, Ian Hughes as Evil Lord Hector, Scott Paige as Theo, Cameron Blakely as Lex, Shaun Dalton as Gerhard, Melissa James as Carrie, Alexander Evans as Eugene's dad and Alison Arnopp as Space Diva/Mrs T.

They will be joined by Brian Gilligan, Jacob Fisher, Alex Tranter, Luke Dowling, Rosie Heath, Chloe Chambers and Frances Dee. The piece will also the feature the voice of Brian Blessed.

Choreography by Aaron Renfree, sound design by Gareth Owen, lighting by Andrew Ellis, musical supervision by Stuart Morley and musical direction by Darren Lord.

Hannah Wolfe will design the set and costumes, with specially commissioned comic book artwork created by Marvel artist Simon Williams.

From January 30 to March 3, 2018 at the Other Palace in London.



WHO'S WHERE




KID ROCK on stage Friday, February 2, 2018 at the BOK Center in Tulsa, OK. Saturday's stop is at the Toyota Center in Houston, Texas.

A SIXTIES SPECTACULAR takes place February 2, 2018 at The Peabody Auditorium in Daytona, Florida. The stars of the 60s returning to perform include: Jay & the Americans, The Brooklyn Bridge, The Classics, Gary U.S. Bonds, and The Happenings' original lead singer Bob Miranda.

DAVE MATTHEWS performs a sold out show Friday, February 3 at the Xcel Energy Center Minneapolis, MN.

CHER continues her Las Vegas performances at the Park Theater at the Monte Carlo Hotel with shows January 31, February 2nd and 3rd.

JUAN de MARCOS & THE AFRO-CUBAN ALL STARS the best-known Cuban orchestra today. Drawing on both classic Cuban styles like son and danzón, and contemporary dance rhythms like timba, the multi-generational Afro-Cuban All Stars showcase the best musicians that Cuba has to offer - many of them members of Buena Vista Social Club. Performance Saturday, February 3 at the Rialto Center for the Arts in Atlanta, GA.


FINAL OVATION


HUGH MASEKELA legendary jazz musician died January 23, 2018 in Johannesburg, South Africa from prostate cancer which had been diagnosed in 2008. He was 78.

The "father of South African jazz" moved to London before settling down in New York, where he studied at the Manhattan School of Music and became a mainstay figure in the jazz scene as a member of Harry Belafonte's band.

The trumpeter, composer, and singer gained widespread recognition when his 1968 single Grazin' in the Grass topped the charts.Masekela wrote Soweto Blues after the 1976 riots, and the song became an anthem of the anti-apartheid movement.

The legendary musician notably collaborated with the Byrds, Paul Simon, and Mariam Makeba, to whom he was married for two years.

Masekela received three Grammy nominations including a nomination for Best World Music Album with his 2012 album Jabulani.

Masekela was open about his drug and alcohol use, calling drunkenness "a form of defiance" since liquor was illegal for Africans in his home country under apartheid. After he finally sought treatment for his addictions in the late 1990s, he set up his own rehabilitation program called Musicians and Artists Assistance Program of South Africa.

South Africa's president Jacob Zuma paid tribute to Masekela on Tuesday and said, "It is an immeasurable loss to the music industry and to the country at large. His contribution to the struggle for liberation will never be forgotten. We wish to convey our heartfelt condolences to his family and peers in the arts and culture fraternity at large. May his soul rest in peace."

He is survived by his wife Elinam Cofie, and two children Pula Twala and Selema Masekela.

SIDNEY MARSHALL died at his home in Manibu, California on January 17, 2018. He was 89.

Marshall worked his way up from the mail room to become CEO of Young & Rubicam/ Dentsu USA - the largest advertising agency in the US at the time.

He was called "one of the original Mad Men, a "handsome devil," working with "Captains of Industry" from Henry J. Kaiser to Ernest Gallo."

He is survived by his second wife, Nina, two sons, Matthew and David, and daughter, Juliette, from his first marriage, and stepdaughter Jennifer, granddaughters Hana, Shanti and Sedona.






E-Book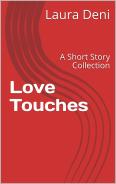 Soft back Book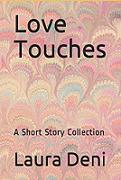 Next Column: February 4, 2018
Copyright: January 28, 2018 All Rights Reserved. Reviews, Interviews, Commentary, Photographs or Graphics from any Broadway To Vegas (TM) columns may not be published, broadcast, rewritten, utilized as leads, or used in any manner without permission, compensation and/or credit.
Link to Main Page
---
Laura Deni



For the snail mail address, please E-mail your request.
CLICK HERE FOR COMMENT SECTION