! >
Broadway To Vegas
  
  REVIEWS INTERVIEWS COMMENTARY NEWS

| | |
| --- | --- |
| | |
REVIEW OF EMMA ORIGINAL SOUNDSTAGE RECORDING - -STARS IN UTAH FOR THE UNSPOOLING AT SUNDANCE - - MUSIC KITCHEN BRINGS MUSIC TO THE HOMELESS - - SNOOP DOGG AND LAYKE RELEASE HAPPIER TO BENEFIT CHARITY - - 2019 GRAMMY HALL OF FAME INDUCTEES - - NINTH ANNUAL TEENS MAKE MUSIC CONTEST WINNERS - - MISS AMERICA'S UGLY DAUGHTER - - AN EVENING WITH TONY AWARD WINNER KELLI O'HARA - - DONATE . . . Scroll Down





Copyright: January 27, 2019
By: Laura Deni
CLICK HERE FOR COMMENT SECTION


SOUNDSTAGE RECORDING OF PAUL GORDON'S EMMA IS SUBLIMELY GORGEOUS


The first musical instrument heard is a piano, serving as the musical spine for this charming recording which has been released by Broadway Records.

Paul Gordon, who penned both the music and lyrics, was commissioned by Chicago Shakespeare Theater to write and compose Sense and Sensibility for its world premiere run. Gordon was nominated for a 2001 Tony Award for composing the music and lyrics to the musical Jane Eyre. He won the 2007 Bay Area Critics Circle Award for his libretto to the musical Emma, developed by TheatreWorks in Palo Alto and later staged at The Old Globe in San Diego.

In one aspect he's into old stuff. After all, Jane Austen died in 1817. On the other hand, the score is vibrant, fresh, clean and - youthful.

Emma, a timeless love story from one of the most widely read writers of all time, is a musical that will entice modern audiences to fall in love again with one of Jane Austen's most adored characters. Gordon keeps the beautiful language of Austen intact. The musical, which retains much of Austen's original text, was filmed at Off-Broadway's Westside Theatre last year, capturing a production. The album is culled from the soundtrack of that film, currently available to watch at StreamingMusicals.com.

Jarrod Spector's wife Kelly Barrett stars as Emma. Spector and Barrett also have a cabaret act together. The Emma cast includes Timothy Gulan as Mr. Knightly; Dani Marcus as Harriet Smith; Lauren "Coco" Cohn as Miss Bates; Brian Herndon as Mr. Elton; Richert Easley as Mr. Woodhouse; Sharon Rietkerk as Jane Fairfax; Will Reynolds as Frank Churchill; Adam Daveline as Robert Matin; Pamela Winslow Kashani as Mrs. Weston,d Don Richard as Mr. Weston and Caitlin Brooke in a variety of roles. All are expert vocalists.

The fact that this recording contains dialogue is important. Beautifully constructed - as if listening to a radio show. Every word is perfectly spoken and easily understood. Thus, even if you don't know the story line, you'll be able to learn and follow the plot. The booklet contains the lyrics to each number and lovely color pictures by Sam Fine Photography. The musical will keep you enthralled.

While the music is played by only six musicians, they are playing the "right" instruments: Piano/keyboard Brad Haak. Keyboards; Paul Gordon. Percussion: Larry Lelli. Violin: Cenovia Cummins. Cello: Kathy Cherbas. Guitar: James Harrah.

While many productions use the drum as the pace setter, in Emma it is the piano which captures the spotlight.

Piano teachers should be encouraging their students to practice the piano sheet music to this score. The notes aren't difficult and the finger-work would provide excellent dexterity practice. Many students get bored with piano because they are locked into the three Bs. This score offers a piano structure which is interesting, and would be fun to play.

Or, piano students hear a song they want to learn to play and then become disheartened because the piano sheet music sounds different than the recording, which was played by a 23-piece orchestra. With Emma, thanks to the dominate 88er, basically what you hear on the recording is what you'd be practicing.

Queen Anne's Lace sets up the plot. A Gentleman's Daughter has Emma showing her ego as she proclaims how important she is to her friend: "Yes, I will improve her/I'll form her opinions/For she needs me more than she knows."

Should We Ever Meet is a sweet love song followed by the spunky Have a Piece of Cake.

Mr. Robert Martin is a dramatic offering between Harriet, Emma and Mr. Martin in which Emma informs Harriet that Mr. Martin is to be married but "in time your pride will fully recover."

Tract 11 is a vocally sweeping and dramatic The Recital, followed by a rich choral delivery of Pride and Sense. Her emotions - or lack of them - surprise Emma in So This is How Love Feels. Other than being an embarrassing, pitiful sight - it's a beautiful night, as Harriet sings in Humiliation.

Emma is Knightly's powerful declaration of love perfectly sung by Gulan. The Epiphany is Emma arguing with herself about being in love. Something may have given her hives.

Because the CD is pro-tooled, no critique of the individual voices will be offered.

The script is - funny and pointed.

The music is delightful.

Vocals Recorded at Westside Theatre, NYC. Music recorded at The Power Station @BerkleenYC. Mastering and Sound design by Seth Huling. Music supervisor and director Brad Haak. Recording engineer Neal Shaw. Pro-tools Editor Jacob Ross. Sound Shop: Sound Associates. Orchestrations by Paul Gordon based upon the original stage orchestrations by Brad Haak.

Track Listing: 1. Queen Anne's Lace
2. I Made the Match Myself
3. Relations
4. A Gentleman's Daughter
5. The Portrait
6. The Argument
7. Should We Ever Meet
8. Have a Piece of Cake
9. Mr. Robert Martin
10. Home
11. The Recital
12. Pride and Sense
13. So This is How Love Feels
14. Humiliation
15. Emma
16. Stranger Things Have Happened
17. The Epiphany 18. Badly Done
19. Emma (Reprise)
20. Finale






E-Book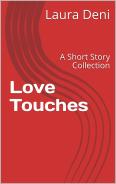 Soft back Book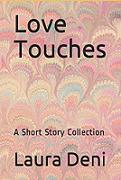 Broadway To Vegas is supported through advertising and donations. Priority consideration is given to interview suggestions, news, press releases, etc from paid supporters. However, no paid supporters control, alter, edit, or in any way manipulate the content of this site. Your donation is appreciated. We accept PAYPAL. Thank you for your interest.



E-Book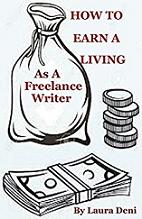 Soft back Book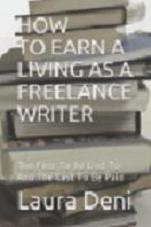 This is not your typical, totally boring textbook.

In the pages of How To Earn A Living As A Freelance Writer (the first to be lied to and the last to be paid) you'll find sex, celebrities, violence, threats, unethical editors, scummy managers and lawyers, treacherous press agents, sex discrimination; as well as a how-to for earning money by writing down words.





ART AND ABOUT


CHRISTIAN DIOR: DESIGNER OF DREAMS

Christian Dior by John Galliano (b.1960), J'adore, Dress, Haute Couture, 2008 (custom-made). Christian Dior Parfums collection, Paris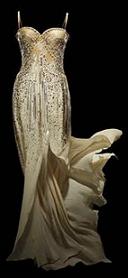 staged by Victoria & Albert Museum in London is the UK's biggest ever Christian Dior exhibition.

"There is no other country in the world, besides my own, whose way of life I like so much. I love English traditions, English politeness, English architecture. I even love English cooking." Christian Dior.

Spanning 1947 to the present day, this exhibition traces the history and impact of one of the 20th century's most influential couturiers, exploring the enduring influence of the fashion house, and Dior's relationship with Britain.

Centerpiece is Princess Margaret's breathtaking 21st birthday gown - a stunning soft pink tulle creation, captured in the royal's 21st birthday portrait.

It is shown alongside dresses worn by actress Jennifer Lawrence, author Nancy Mitford and ballerina Margot Fonteyn - just a few of the dazzling women dressed by the French fashion house over its 71-year history.



Christian Dior by Maria Grazia Chiuri (b. 1964), Éventail de vos hasards, Dress, Haute Couture, Spring/Summer 2018. Dior Héritage collection, Paris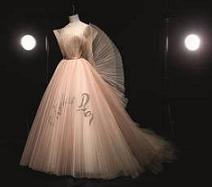 The exhibition will also explore the private fashion shows held by Dior in London for Princess Margaret and the Queen Mother.

One anecdote reveals how the Queen Mother was so taken by Dior's design that she instructed a model not to exit the room backwards - as was protocol when in the company of royalty - and instead turn to walk away so that she could properly see the back of the dress.

Among the highlights are an early 1947 example of the now-iconic Bar Suit, to the typically ostentatious work of former creative director John Galliano and a flawless ballgown from current creative director Maria Grazia Chiuri.

Oriole Cullen, fashion and textiles curator at the V&A, said the show would celebrate the expertise and craft behind Dior, which "changed the face of fashion in the 1940s, redefining 'the female silhouette and reinvigorated the post-war Parisian fashion industry."

Opening February 2 and running to July 14, 2019. V&A Museum in London.

COLOR OF MEMORY: FABRIC ART IN WWI "Remember Me." "Souvenir de France." "Mother Dear." "Merci!" These and countless other sentiments are expressed in the fabric art that came from World War I.

Romantic and patriotic scenes were created on silk and cotton and wool felt. Many of the objects were made in direct response to those loved ones going to war from every country. Others were made for commercial purposes to serve the clamor for souvenirs.

explores expressions of remembrance through incredible objects from Australia, Belgium, France, Germany, the United Kingdom, Russia and the United States, including decorative pillow cases, flags, tapestries, banners, maps and much more.

One particularly fascinating object is a quilt featuring 89 autographs from noteworthy figures from across the world at the time of the World War I armistice on November 11, 1918. Among the signatories: former U.S. Presidents Theodore Roosevelt and William Howard Taft, U.S. First Lady Edith Wilson, Queen Alexandra of Denmark, Helen Keller, Charlie Chaplin, Orville Wright, 41 state governors and Jeannette Rankin, the first woman to hold federal office in the U.S. as a member of the House of Representatives beginning in 1916.

Another intriguing object is a memento to air service personnel from Carruthers Field near Fort Worth, Texas. The unusual object measuring 25.5 inches by 30 inches is airplane fabric covered with drawings of planes and patriotic symbols. Penned on every square inch of the canvas are more than 200 names and home towns of service personnel stationed at Carruthers Field. In the lower left is an "Honor Roll" of four names with home towns and dates of flyers killed in service. Two are for the same date: Jan. 13, 1919.

Opening Tuesday, January 29 in the Wylie Gallery, of the World War I Museum in Kansas City, Missouri.

KNIGHTS

Suit of Armor, 1500-1510, Steel, leather and fabric, Overall: 73 1/4 × 28 3/4 × 19 11/16 in. (186 × 73 × 50 cm), On loan from Museo Stibbert, Firenze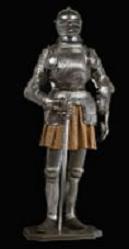 is an exhibition showcasing stunning examples of European arms and armor from the renowned collection of the Museo Stibbert in Florence, Italy. Through more than 100 rare objects - including full suits of armor, mounted equestrian figures, helmets, swords and other weaponry - this exhibition tells the tale of the European knight from the medieval and Renaissance periods through the Medieval Revival of the 19th century. Knights enlightens visitors about the historical and functional contexts of arms and armor of this period, while also encouraging them to explore the undeniable beauty and artistic appeal of these works.

The exhibition was organized by Contemporanea Progetti in collaboration with the Museo Stibbert in Florence, Italy.

Frederick Stibbert was an Anglo-Italian collector, born in Florence, Italy, in 1838. A notable inheritance from his grandfather, who was first Commander-in-Chief of the British East India Company's private army and then Governor of Bengal, allowed him to pursue his passion for collecting art, antiques, armor, weaponry and costumes. Stibbert ultimately transformed his hillside villa and park in Florence into the Museo Stibbert with an extensive collection of over 50,000 objects with special emphasis on European, Islamic and Japanese arms and armor from the 15th to the 19th centuries.

Knights will be on view February 3-April 21, 2019, in the Searing Wing of the Museum of Art at The Ringling in Sarasota, Florida. The Ringling is the State Art Museum of Florida. Affiliated with Florida State University, it is one of the largest university art centers in the nation.






E-Book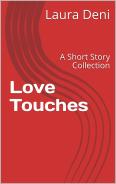 Soft back Book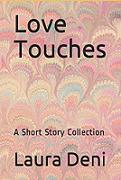 SWEET CHARITY


MUSIC KITCHEN has celebrated its 100th Music Kitchen concert. In the nearly 14 seasons an estimated 17,000 homeless shelter clients have been entertained by some of the top artists in the classical music field - 17,000 voices strong!

"To celebrate the 100th concert this month and moving into the 15th season in March 2020, Music Kitchen is launching a Song Cycle Commissioning Project, entitled "Forgotten Voices," to commission 15 of the top emerging and established composers of our time. The composers have each chosen one homeless shelter client comment which moves and inspires them most, and set it in song," announced violinist Kelly Hall-Tompkins who founded the organization in March 2005 and serves its president. She was last on Broadway as the violinist in Fiddler on the Roof.

Beginning with Jeff Scott (from the Imani Winds) "Für Meinen Vater" (For My Father) and continuing each month for 15 months, the project will include works by Jon Grier, James Lee, Tania Leon, Jessie Montgomery, Beata Moon, Paul Moravec, Kevin Puts, Steve Sandberg, and many more.

This is called "the most ambitious Music Kitchen project to date, and the only one of its kind."

Hall-Tompkins stresses that the musicians have learned much from performing at homeless shelters. "Even as society at large sometimes marginalizes these voices, they have moved us in the Music Kitchen community tremendously. They have inspired us, they have taught us more about life and loss, about music, about ourselves, about joy, about compassion. We have listened. And now we are sharing these voices with you in a whole new, unprecedented way."

Their mission statement is: To bring top emerging and established professional musicians together in order to share the inspirational, therapeutic, and uplifting power of music with New York City's disenfranchised homeless shelter population. I believe a shelter exists to provide not only physical but emotional and spiritual support to those who, for whatever reason, have lost the foundation of their homes and communities. I believe that music reaches the core of our being and can play a vital role in nourishing hope, love and strength, particularly when performed at an extremely high artistic level and in a friendly, relaxed setting.

Music Kitchen partners in New York City with Holy Apostles Soup Kitchen - Turning Point Youth Shelter - Holy Trinity Lutheran Church Men's Shelter Program. For reasons of privacy and safe haven, concerts in homeless shelters cannot be made available to the public.

AN EVENING WITH TONY AWARD WINNER KELLI O'HARA will give an intimate cabaret performance at Feinstein's/54 Below in New York City on Thursday, January 31, 2019 in honor of Music Director Steven Reineke's tenth anniversary leading The New York Pops. Kelli and Steven will jointly curate a program featuring songs from some of their memorable career highlights and work together over the past decade.

A close collaborator with The New York Pops and Steven, Kelli was a soloist at the first New York Pops concert Steven led - the orchestra's 25th Birthday Gala on April 28, 2008. She has additionally headlined concerts with the orchestra in 2010, 2012, and 2014, and has performed with Steven and The New York Pops eight times at Carnegie Hall.

Additionally, Kelli has served on The New York Pops Board of Directors since 2012, has headlined a Cabaret Fundraiser for the orchestra's PopsEd music education programs, and is a co-chair of the PopsEd Ambassadors.

The event begins with an open bar with passed hors d'oeuvres, continues with a performance by Kelli O'Hara and her band, and concludes with a dessert reception and toast to Steven Reineke.

HAPPIER featuring Snoop Dogg and Los Angeles based songstress Layke, has been released through Billboard.com with all proceeds benefiting children in need through the charities Childhelp, and Snoop Dogg's The Snoop Special Stars event.

The Snoop Special Stars is a sporting event created for special needs children that is noncompetitive and is designed for kids to have fun while empowering then to believe that no limits will ever define who they are.

Childhelp is a national non-profit organization dedicated to the prevention and treatment of child abuse. Founded in 1959 as International Orphans, Inc. by Sara O'Meara and Yvonne Fedderson, Childhelp is one of the largest non-profit child abuse prevention and treatment organizations in the nation.

Happier began as the dance/electronic song by American music producer Marshmello and British band Bastille. Written and produced by Marshmello, with lyrics from Bastille frontman Dan Smith and and Steve Mac, it was released by Astralwerks on August 17, 2018. It reached number two in the UK Singles Chart and number three on the Billboard Hot 100 and is the highest charting single for Marshmello in both the UK and the US.

The official music video through YouTube Premiere, stars Miranda Cosgrove as a teenager who has braces, along with Teala Dunn, Jordyn Jones and James Babson as the father. The music video focuses on Cosgrove's character during her birthday, when she receives a puppy for her birthday. The video then later shows how her life is as she deals with bullying, and struggles with the loss of her childhood pet dog. At the end of the video, Cosgrove's character—now a middle-aged woman—throws a birthday party for her own daughter in which her father gives his granddaughter a dog as a present.

Now Snoop Dogg and Layke have given Happier a new voice, benefiting two charities.



SPREADING THE WORD


CALL THE MIDWIFE the popular BBC1-TV series which airs in America on PBS has begun airing the eighth season in Britain with some real life beneficial results - a 46 per cent increase in newly registered blood donors, according to the BBC.

Episode two saw Dr Patrick Turner (Stephen McGann) and Nurse Trixie (Helen George) treat a young family affected by a mysterious illness, which was later diagnosed as the devastating genetic blood disorder sickle cell disease. Most sickle cell patients have an African or Caribbean family background, according to the NHS, and as the episode explained, more blood donations from people with a similar ethnic background are needed to help treat the lifelong condition.

Nadine Eaton, Head of Blood Donation Campaigns for NHS Blood and Transplant, is quoted as saying that she was "thrilled" that the show's storyline inspired more people to sign up as blood donors.

In America, the drama's eighth season is expected to premiere on PBS beginning March 31, 2019.

If you can't wait until then, the first six series of Call the Midwife are available to watch on Netflix.

New members of the cast include: Harry Potter star Miriam Margolyes as Sister Mildred, a "forthright and indefatigable sister from the Order".
Fenella Woolgar will play Sister Hilda, and Ella Bruccoleri will play Sister Frances. The final cast addition is Georgie Glen, who appears as the "redoubtable" Miss Higgins, the new receptionist at Dr Turner's surgery.

MATT DAMON was wearing his Water.org partner Gary White's suit when he delivered at speech to those attending The Year Ahead luncheon at the World Economic Forum in Davos, Switzerland because the airline had lost his luggage.

In the opening remarks of a talk with Bloomberg, Damon explained: "I'm wearing Gary's clothes right now, because Swiss Air lost my bags."

Damon admitted to being permitted to raid White's suitcase to find a replacement for his missing clothing.

Wate.org's primary philanthropic aim is of providing clean water access to struggling communities around the world.

If an airline can lose Matt Damon's luggage, they can lose yours. While airline tickets contains a lot of microscopic type containing legalese which protects the airlines - passengers do have some rights.

AirHelp, the world's leading air passenger rights company, contacted Broadway To Vegas with some helpful information.

Regarding Matt Damon's issue, Henrik Zillmer, CEO of AirHelp says:

"Whether you're flying within the US or to one of the other 120 countries that ratified the Montreal Convention, if you experience luggage issues while traveling, you may be entitled to compensation. Under U.S. and Montreal Convention air passenger rights laws, the maximum compensation from an airline for checked luggage that is either lost or damaged is $1,525 – $3,500. If your luggage is damaged, make sure to file a report within 7 days, and complaints for delayed luggage should be filed within 21 days. Luggage that doesn't arrive within 21 days, is considered lost - after this period there is no time limits for complaints. Make sure to always hold onto your receipts, because you can be reimbursed for anything that was lost or damaged that you needed for your tip. For example, if you have to buy a suit for an important meeting, or scuba gear for your diving trip, you can get reimbursed for the suit and scuba gear so you can replace them."

Assuming you've done all of the common sense measures - luggage tags, no broken luggage to begin with then - in addition to the all important - save all receipts - Broadway To Vegas has an additional suggestion: before you close your luggage lid, snap a quick picture of the contents. Just before you bought an expensive item doesn't mean you packed it. A photo of a full suitcase where items can be at least partially identified can help.

WENDI McLINDON-COVEY best known for starring as Beverly Goldberg on ABC'S hit The Goldbergs spent three weeks last July filming Imaginary Order, directed by Debra Eisenstadt and co-starring Kate Alberts. The gang is now at Sundance where the flick is premiering in the 2019 dramatic category - and is one of the 15 "buzziest" movies.

The "buzziest" movies description is: Imaginary Order. If you want to feel uncomfortable yet completely fascinated by a film, Imaginary Order is the one for you. It follows a suburban mom, played by Wendi McLendon-Covey, who makes mistake after mistake and her psyche crumbles in the aftermath.

The official description states: Imaginary Order unfolds the sexual, psychological, and moral unraveling of an obsessive-compulsive suburban mom and also stars Christine Woods, Catherine Curtin and Steve Little.

Some of the other Sundance films in the 15 "buzziest movies" list include the headline making Leaving Neverland which uses interviews with the now-adult men and their families of those who have accused Michael Jackson of sexual abuse to craft a portrait of one of the world's most celebrated icons. HBO will release this doc in the spring.

Knock Down the House which details the struggles and meteoric rise of young Puerto Rican bartender Alexandria Ocasio-Cortez from the Bronx to toppling incumbents in an electric primary race for Congress.

Native Son. Renowned African-American history and culture visual artist Rashid Johnson and Pulitzer Prize-winning playwright Suzan-Lori Parks craft a contemporary reworking of Richard Wright's 1940 novel, bringing its interrogation of fear, violence, race and circumstance into a critical modern context. A24 is the distributor.

The Report. Adam Driver is back alongside Jon Hamm, Jennifer Morrison and Maura Tierney. The film, directed by Scott Z. Burns, follows CIA agents and their interrogation tactics in the quest to find those behind the 9/11 attacks.

After the Wedding. Julianne Moore and Michelle Williams stars in filmmaker Bart Freundlick's adaptation of Danish director Susanne Bier's Oscar-winning film of the same name. After being invited to the wedding of Theresa's (Moore) daughter, Isabel (Williams) discovers a connection to Theresa that takes her on an unexpected journey into her own past.

Clemency. Alfre Woodard stars as the warden of a maximum-security prison, who, after striking up a bond with an inmate, is confronted with the complex and often contradictory relationship between good intentions and unrequited desires.

Honey Boy. Shia LaBeouf wrote the screenplay for this film, based on his childhood and his relationship with his father. Directed by Alma Har'el, Honey Boy also stars Lucas Hedges, FKA Twigs and Noah Jupe.

The Farewell. Awkwafina, one of the breakout stars of 2018, stars in this film about a family that opts not to tell their beloved matriarch about her lung cancer diagnosis, instead scheduling an impromptu wedding-reunion back in China. The film is based on director Lulu Wang's true story she told on NPR's popular podcast, This American Life.

WHEN SOPHIE, THE COUNTESS OF WESSEX celebrated her birthday on January 20, the Corps Army Music Army Strings - a full-time professional string orchestra - of which the wife of Prince Edward is Colonel-in Chief - played her a musical Happy Birthday message, arranged by musician Daniel Edwards, to mark the occasion.

Officially known as The Countess of Wessex's String Orchestra - named after the mother of two - the musicians are based at the Royal Artillery Barracks in Woolwich.

The Countess is one of the most hard-working of the senior royals, having become patron 70 charities and organizations since her marriage.

TONYA PINKINS is part of Uncommon Voices at The Commons Café in Brooklyn on February 4, 2019. An evening of great stories, surprising moments, and women learning from one another.

WEST END WOMEN: A CELEBRATION OF WOMEN IN MUSICALS Join three of the West End's most celebrated leading ladies - Rachel John Celinde Schoenmaker and Lauren Samuels - as they journey with their orchestra through the decades of musicals.

From Lerner and Loewe to Lloyd Webber, Gershwin to Guettel; these stars will be singing some of the biggest and February 2, 2019 at Cadogan Hall in London.

JANUARY 28 celebrates National Blueberry Pancake Day. January 29 is National Corn Chip Day. January 30 honors National Croissant Day and January 31 is Brandy Alexander Day. February 1 is National Baked Alaska Day and February 2 is Heavenly Hash Day and National Pisco Sour Day.






E-Book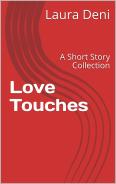 Soft back Book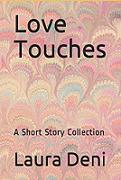 25 RECORDINGS ADDED TO THE GRAMMY HALL OF FAME Each year recordings are reviewed by a special member committee comprised of eminent and knowledgeable professionals from all branches of the recording arts, with final approval by the Recording Academy's National Board of Trustees. With 25 new titles, the Hall, now in its 46th year, currently totals 1,088 recordings and is on display at The Grammy Museum in Los Angeles.

2019 GRAMMY HALL OF FAME INDUCTEES:

BERNSTEIN: MASS—A THEATRE PIECE FOR SINGERS, PLAYERS AND DANCERS - Columbia Masterworks (1971) -Album

COAT OF MANY COLORS Dolly Parton RCA Victor (1971) Single

ELLA FITZGERALD SINGS THE GEORGE AND IRA GERSHWIN SONG BOOK - Ella Fitzgerald - Verve (1959) Album

FRANCIS ALBERT SINATRA & ANTONIO CARLOS JOBIM - Frank Sinatra & Antonio Carlos Jobim - Reprise (1967) Album

FULL MOON FEVER - Tom Petty - MCA (1989) album

HALLELUJAH Leonard Cohen - Columbia (1984) - Single

HARPER VALLEY P.T.A - Jeannie C. Riley - Plantation (1968) Single

I'M WALKIN' - Fats Domino - Imperial (1957) - Single

JACKSON BROWNE - Jackson Browne - Asylum (1972) Album

JACO PASTORIUS - Jaco Pastorius - Epic (1976) Album

KO KO - Charlie Parker's Ri Bop Boys - Savoy (1945) Single

LA BAMBA - El Jarocho - Victor (1939) Single

MOVE ON UP - Curtis Mayfield - Curtom (1972) Single

PATA PATA - Miriam Makeba - Reprise (1967) Single

ROCKIN' AROUND THE CHRISTMAS TREE - Brenda Lee -Decca (1958) Single

'ROUND ABOUT MIDNIGHT - Miles Davis - Columbia (1957) Album

RUMBLE - Link Wray & His Ray Men - Cadence (1958) Single

SMOKE GETS IN YOUR EYES - The Platters - Mercury (1958) Single

ST. LOUIS BLUES - W.C. Handy - Columbia (1914) Single

TAKE ME OUT TO THE BALL GAME - Edward Meeker With The Edison Orchestra - Edison (1908) Single

TENDERLY - Sarah Vaughan - Mercury (1947) Single

TENOR MADNESS - Sonny Rollins Quartet Featuring John Coltrane -Prestige (1956) Track

TO BE YOUNG, GIFTED AND BLACK - Nina Simone - RCA Victor (1969) Single

WALK THIS WAY - Aerosmith - Columbia (1975) Single

WILD THING - The Troggs - Fontana/Atco (1966) Single

NINTH ANNUAL TEENS MAKE MUSIC CONTEST WINNERS have been announced by MusicCares which partnered with Facing Addiction and the NCADD to support the ninth annual MusiCares Teens Make Music Contest. The contest challenged young people to create an original song and/or music video that celebrates life without alcohol or drugs, bringing attention to the real-life consequences of substance misuse.

The judges chose the following with a tie at 3rd place:

1. Lost by Andrew McMains and David Bond.
2. Addicted by Elena Giddons.
3. Where Did You Go by Julie Ratzloff & Demons by Caleb McDonald.

The contest was open to 14 to 18-year-olds. Andrew McMains and David Bond received two tickets to the upcoming Grammy Awards in Los Angeles, and are invited to attend the celebration gala afterward. The second and third place winners will get to see the Vans Warped Tour and enjoy other prizes.

Teenagers are considered the most susceptible demographic for developing substance use disorder. According to the Center for Disease Control (CDC), overdose rates for adolescents increased in 2015 by 3.7 percent. Death rates for drug overdoses among those aged 15-19 in 2015 were highest for opioids, specifically heroin.

Facing Addiction with NCADD is passionate about lifting up young voices in the fight against addiction. Substance use is often normalized in teen peer groups, with half of high school students using marijuana; two-thirds of students trying alcohol; and two in 10 students misusing prescription medicine.

"We are thrilled with the powerful and inspirational songs from the contest this year. Facing Addiction with NCADD knows that young people are the future. Their perspectives on substance use disorder are massively influential in the effort to turn the tide against addiction," said Jim Hood, CEO of Facing Addiction with NCADD. "As overdose rates continue to rise, these young people's messages of hope and strength are critical. The Teens Make Music Contest gives them a powerful platform to speak from."



THE SHADOW OF A GUNMAN by Sean O'Casey.

Directed by directed by Ciarán O'Reilly With Una Clancy, Terry Donnelly, Rory Duffy, Meg Hennessy, John Keating, Robert Langdon Lloyd, Ed Malone, Michael Mellamphy, James Russell, and Harry Smith.

It's 1921, and the Irish War of Independence rages on the streets of Dublin as Irish revolutionaries clash with British auxiliary forces. Aspiring poet Donal Davoren tries to avoid the conflict, but when Donal learns of a rumor that he is a gunman on the run, he cannot resist the curiosity it stirs in beautiful young Minnie Powers… and he cannot escape the attention of his other neighbors. As the rumor grows, the war outside moves closer to home with tragic consequences. Sets by: Charlie Corcoran. Costumes by: Linda Fisher & David Toser. Lighting by: Michael Gottlieb. Sound Design by: Ryan Rumery & S. Florian Staab. Properties by: Deirdre Brennan. Production Stage Manager: April Ann Kline.

Part of Sean O'Casey's Dublin Trilogy (or Dublin Plays), presented in repertory as Irish Rep's O'Casey Cycle, January 30 - May 25, 2019 at Irish Rep in New York City.

LITTLE GIRL BLUE - THE NINA SIMONE MUSICAL written by and starring Laiona Michelle.

Directed by Devanand Janki.

Called "a powerful new show exploring the life of American icon Nina Simone, as told through her own words and groundbreaking music."

Taking place between 1968 and 1976, with flashbacks to Simone's formative years as a child and young adult, Little Girl Blue - The Nina Simone Musical explores Simone's experiences and involvement throughout the American Civil Rights Movement while also examining the personal trials, tribulations, and relationships that further inspired her repertoire of hit songs. The creative team will feature Shoko Kambara (Set Designer) and costumes referencing some of Nina Simone's most famous appearances by Ari Fulton. It is rounded out by Xavier Pierce (Lighting Designer), Karin Graybash (Sound Design), Mark Fifer (Musical Direction & Arrangements), and Ernie Fimbres (Stage Management).

Premieres January 29, at the George Street Playhouse in New Brunswick, New Jersey.

MISS AMERICA' UGLY DAUGHTER written by Barra Grant.

Directed by Eve Brandstein.

Original music composed by Mark Adler.

Starring Barra Grant and Monica Piper.

"Whoever said it was going to be easy was clearly confused..."

Writer/performer Barra Grant is back with her darkly hilarious mother-daughter story: the true, inside tale of Grant's seismic relationship with her mother, Bess Myerson. A beauty queen best known as the first and only Jewish Miss America, even winning the talent portion of the contest by playinga piece of the Grieg piano concerto and then Gershwin's Summertime on the flute Myerson became a household name television personality, New York City's first Commissioner of Consumer Affairs, a close advisor to Mayor Ed Koch, and a national spokesperson against anti-Semitism.



In happier times, Myerson with her daughter and husband Allan Wayne. In 1957 she would charge he tried to choke her.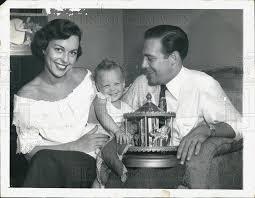 She married, had a daughter, divorced and married again.

Then, in her 60s, she infamously went down in flames — with her Mafia boyfriend — in a judge-bribing scandal known as the "Bess Mess," after she was caught trying to influence the court to rule in his favor during his divorce proceedings.

Myerson died in 2014 at the age of 90.

In the play, Barra, 69, takes us on the journey of her life: a feisty struggle as she tries to fit in at school, meet the right man, find a career and forge her own place in the universe. But Bess (voiced off stage by Piper) is ever-present, fixated on "improving" Barra by molding her into a version of herself. Barra's final challenge occurs when she has a daughter of her own and has to discover a whole new set of parenting skills.

The creative team includes scenic designer Elisa Schaefer, costume designer Florie Bunzel, lighting designer Ian James, projection and sound designer Tom Jones and graphic designer Deborah Keaton. The production stage manager is Phil Gold.

Pewviews begin February 2 at the Greenway Court Theatre in Los Angeles, where performances continue through March 24, 2019.

9 TO 5 THE MUSICAL with a book by Patricia Resnick. Music and lyrics by Dolly Parton.

9 to 5 The Musical tells the story of Doralee, Violet and Judy, three workmates pushed to the edge by a sexist supervisor. As the three ladies tie up their bigoted boss to take revenge and reform the office, the CEO pays a surprise visit, and soon everything is in danger of unraveling.

Starring Louise Redknapp, Amber Davies, Natalie McQueen and Brian Conley, the smash-hit show features an original Oscar, Grammy and Tony award-nominated score by country legend and pop icon Dolly Parton.

Presented by Dolly Parton herself, and inspired by the cult film, this uproarious new West End show is about taking care of business - by taking on the man.

9 to 5 The Musical clocks in at the West End, playing a strictly limited engagement at the Savoy Theatre in London with an opening night slated for January 28, 2019 with performances through August 31, 2019.

ROUGH CROSSING by Tom Stoppard.

Directed by Rachel Kavanaugh.

Music by André Previn.

The hit comedy is set on the high seas, follows two desperate playwrights who are stuck on an ocean liner crossing the Atlantic for New York. The production stars Charlie Stemp and John Partridge in the new touring revival.

Casting is completed by Issy van Randwyck, Matthew Cottle, Rob Ostlere and Simon Dutton.

The new revival of the hit 1984 comedy will have set and costume by Colin Richmond, lighting by Ben Cracknell and sound by Dan Samson.

Following its opening in Windsor on January 29. 2019, Rough Crossing will tour to Chichester on February 12, Manchester, Bath, Malvern on March 5 , Guildford o March 12, Liverpool, Norwich on March 26, Leeds and Cambridge, England.

.

E-Book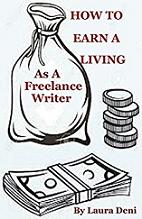 Soft back Book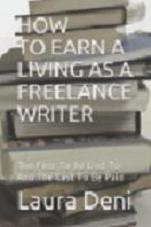 This is not your typical, totally boring textbook.

In the pages of How To Earn A Living As A Freelance Writer (the first to be lied to and the last to be paid) you'll find sex, celebrities, violence, threats, unethical editors, scummy managers and lawyers, treacherous press agents, sex discrimination; as well as a how-to for earning money by writing down words.





WHO'S WHERE




OPERA ON TAP PRESENTS DIRTY SEXY, JAZZY! mash up jazz tunes with opera tunes featuring:Krista Wozniak, Kamala Sankaram, Cameron Russell, Seth Gilman, Alex Guerrero, Sara Noble, Kayleigh Butcher, David Gordon, Joanie Brittingham, Anne Hiatt, David Gordon, Joanie Brittingham, Anne Hiatt, and the Dirty Sexy Jazzy Band: Mitch Marcus, Drew Fleming, Jesse Simpson, Jeff Hudgins, and Ezra Gale. Friday, February 1, at Barbès in Brooklyn, NY. The New Brew series brings you classical music written by some of today's most exciting composers, presented in entertaining and irreverent programs by young singers and instrumentalists who relish the direct contact with audiences not inhibited in their reactions by the looming menace of giant chandeliers.

KELLY CLARKSON on her Meaning of Life tour performs Wednesday, January 30, 2019 at the Vivint Smart Home Arena, Salt Lake City, UT. On Friday she headlines the Gila River Arena in Glendale, AZ.

JOHNNY MATHIS will be singing his hits Thursday, January 31, 2019 at the Peabody Auditorium, Daytona Beach, FL.

PINK MARTINI performs Monday, January 28, at the Florida Theatre in Jacksonville, FL. On Wednesday the show is at the Variety Playhouse in Atlanta, GA. Friday they oprn a two night stand at the Belk Theater in Charlotte, NC.

ERIC CHURCH opens a two nighter February 1 at the TD Garden in Boston.

VANISSA WILLIAMS opens a three night gig Friday, February 1, at the Blue Note Hawaii in Honolulu, HI.


FINAL OVATION


MICHEL LEGRAND a French musical composer, arranger, conductor, and jazz pianist died in Paris on January 26, 2019. He was 86. He remained active until his death and had concerts scheduled to take place in the spring.

Legrand was a prolific composer, he wrote over 200 film and television scores, in addition to many memorable songs. He is best known for his often haunting, jazz-tinged film music. His celebrated scores for the films of French New Wave director Jacques Demy, The Umbrellas of Cherbourg, (1964) and The Young Girls of Rochefort (1967), earned Legrand his first Academy Award nominations. Legrand won his first Oscar for the song The Windmills of Your Mind from The Thomas Crown Affair (1968).

Legrand recorded over a hundred albums. He won three Oscars (out of 13 nominations) and five Grammys and was nominated for an Emmy. He was 22 when his first album, I Love Paris, became one of the best-selling instrumental albums ever released. He was a virtuoso jazz and classical pianist and an accomplished arranger and conductor who performs with orchestras all over the world.

Michel Legrand's incredible musical craftmanship has enabled him to work with some of the music world's biggest stars. Miles Davis, Quincy Jones, Barbra Streisand, Ray Charles, Aretha Franklin, Andy Williams, Lena Horne, Dionne Warwick, Diana Ross, Frank Sinatra, Neil Diamond, Liza Minelli, Johnny Mathis, Perry Como, Nana Mouskouri, Kiri Te Kanawa, Ella Fitzgerald, Sarah Vaughan, Oscar Peterson, Alison Moyet, Stephane Grappelli, Phil Woods, Sting, George Benson, and Natalie Dessay are some of the world famous names that Michel Legrand has made beautiful music with. In 2011 Michel Legrand recorded an album of Christmas songs with artists such as Mika, Iggy Pop, Carla Bruni-Sarkozy, Coeur de Pirate, Rufus Wainwright, Jamie Cullum, Madeleine Peyroux, Emilie Simon, M, Ayo and Olivia Ruiz. Michel Legrand has also written the scores for a number of musicals for theatre. Les Demoiselles de Rochefort; Amour; Marguerite and most recently The Umbrellas of Cherbourg have variously graced stages in New York, Paris, Tokyo, Helsinki and London.

Tony Bennett posted a tribute reading: Tony Bennett (@itstonybennett) Michel Legrand wrote the music for one of my most treasured songs to perform, How Do You Keep The Music Playing? His music will last forever and we will keep singing it. He was a wonderful composer and beautiful human being and he will be missed.


















Next Column: February 3, 2019
Copyright: January 27, 2019 All Rights Reserved. Reviews, Interviews, Commentary, Photographs or Graphics from any Broadway To Vegas (TM) columns may not be published, broadcast, rewritten, utilized as leads, or used in any manner without permission, compensation and/or credit.
Link to Main Page
---
Laura Deni



For the snail mail address, please E-mail your request.
CLICK HERE FOR COMMENT SECTION