! >
Broadway To Vegas
  SHOW REVIEWS     CELEBRITY INTERVIEWS     GOSSIP     NEWS 
| | |
| --- | --- |
| | |
Copyright: January 27, 2002
By: Laura Deni
CLICK HERE FOR COMMENT SECTION

BROADWAY WELCOMES BACK ANNE BANCROFT


Anne Bancroft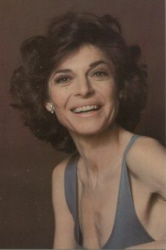 The Occupant by Edward Albee starring Anne Bancroft as artist Louise Nevelson, opens at the Signature Theater on Feb. 5. Also known as Mrs. Mel Brooks, the talented lady is at the top of everyone's list in being welcomed back to Broadway.

Bancroft's last starring role on Broadway was the 1977 production of Golda



Anne Bancroft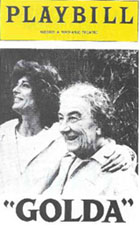 The lady who enjoys a single malt scotch, and has made almost 60 motions pictures, was born on Sept. 17, 1931 in the Bronx, New York, as Anna Maria Louisa Italiano.

She started her professional career on television in 1950 using the name Anna Marno. In 1952 she was seen in the Marilyn Monroe movie Don't Bother To Knock, and for the next several years knocked around in a series of B movies such as the forgettable Demetrius and The Gladiator and Gorilla at Large.

A marriage that last less than four years ended in divorce and Bancroft returned to New York in 1958 and earned a Tony for her performance in the Broadway play Two For the Seesaw. She won another Tony and the New York Drama Critics Award for her performance as Annie Sulivan in The Miracle Worker. She returned to Hollywood in 1962 to star with Patty Duke in the film adaptation of the play, and won a Best Actress Oscar with her first nomination.

She wasn't able to attend the ceremony because she was in New York appearing on stage in the play, Mother Courage. When asked who she would like to accept her award for her should she win, the naive actress who wasn't up to date on all of the Hollywood gossip said - "One of the greats like Joan Crawford or Bette Davis, somebody like that."

What Bancroft didn't know was that Davis and Crawford were feuding.

Because Davis was also nominated it wouldn't have been kosher for her to accept an award for Bancroft. Thus, they got Joan Crawford to do the honors. That caused Davis to not only rile against Crawford but also aim her venom at Bancroft. When Davis and Bancroft finally met, Davis refused to speak to her.

Bancroft has received four other Oscar nominations. In 1967 Anne played the unforgettable role of Mrs. Robinson, the older women who seduces Dustin Hoffman's character Ben in The Graduate. It was a role offered to Doris Day, who Ross Hunter once remarked - "Had the wildest ass in Hollywood." Or, as Oscar Levant enjoyed saying - "I knew Doris before she was a virgin."

Bancroft hasn't yet seen the new revival of The Graduate starring Kathleen Turner.

In 1964 Anne married Mel Brooks, whose own career has achieved a modicum of success.



Louise Nevelson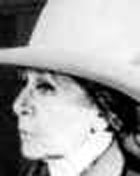 As for this new play, Louise Nevelson, who died January 20, 1997, characterized her work to be of a distinctly feminine sensibility, yet the scale of her creations in the media of wood assemblage often prompted critics to use masculine metaphors in describing them.

She began using wood during the Second World War when all metals were difficult to obtain. Since no one was using wood at the time in sculpture - she did. Diane MacKown, film director, photographer and also Louise Nevelson's biographer, lived with Nevelson for more than 25 years.

Louise again made headlines after Sept. 11 because her mega work Sky Cathedral was destroyed along with the World Trade Center.



Sky Cathedral by Louise Nevelson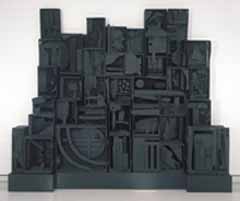 Sky Cathedral which she created in 1958 was wood, painted black measuring 115x135x20 inches. It came about by accident. She had received a Christmas present in a box that was divided up inside. This gave her the idea to put her wood sculptures into boxes. Finally she made so many boxes that her studio was completely filled and she had no more room to work! To save space, she stacked the boxes up--and that's how Sky Cathedral began!

This work was made up of 38 different boxes. Each of them creating a mood. Nevelson wanted her work to look mysterious so she insisted that the sculpture be exhibited in a dark space and not lit very brightly. The artist especially liked the way that made the shadows deep and dramatic.



Broadway To Vegas is supported through advertising and donations. Priority consideration is given to interview suggestions, news, press releases, etc from paid supporters. However, no paid supporters control, alter, edit, or in any way manipulate the content of this site. Your donation is appreciated. We accept PAYPAL. Thank you for your interest.


ART AND ABOUT


PACEWILDENSTEIN BUYS MGM MIRAGE ART GALLERY and their first display since acquiring the Bellagio Gallery of Fine Art opened Friday. The gallery is being operated by PaperBall a division of PaceWildenstein.



Jocelyn Wildenstein - her Las Vegas wedding to the art mogul turned her into Cat Woman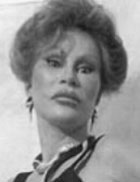 If the name Wildenstein sounds familiar for reasons other than gallery art - think plastic surgery.

Born in Marseilles, France, Alec Wildenstein received his education in New York and remained there to escape the whisper of scandal that followed him everywhere in Europe. The Wildensteins, a Jewish family, had been accused of both buying and selling art from the Nazis during the war.

Within a year after Jocelyn and Alec met they were married in a lavish Las Vegas wedding ceremony. The happy lovebirds then settled into Alec's spacious Park Avenue apartment.

For a time there was bliss and then Alec, heir to a 10 billion-dollar art fortune, began to stray. To keep her man Jocelyn headed to the plastic surgeon's office. She became known as Tiger Woman and The Bride Of Wildenstein because of extensive plastic surgery to make her appear more like the exotic animals that her husband loved.

Not even being transformed into looking like a tiger could save the marriage. The part about a gun and catching Alec in bed with another woman didn't help - a bitter divorce battle ensued.

Jocelyn countersued Alec for a 200 million-dollar settlement, as well as tens of millions of dollars in art treasures, various houses, and $200,000 a month in interim support, a $50,000,000 trust and $2,400,000 a year in alimony.

Eventually the divorce went through, but Jocelyn said she still loved the father of her two children and was praying for a miracle. In July, 2000 Jocelyn reportedly said that her miracle had happened and that she and Alec were "dating."



Alexander Calder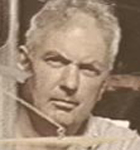 While the Bellagio Gallery of Fine Art doesn't have anything as interesting a retrospective of photographs showing the various incarnations of Jocelyn's face, Alexander Calder isn't bad. And, Paperball has a fine reputation.

The Pace Gallery opened in Boston, Massachusetts in 1960. By the early 1980's Pace had secured a reputation as a major gallery in the world of Modern and Contemporary art. In 1993, Pace merged its impressive stable of Modern and Contemporary artists with the internationally renowned Wildenstein & Co., home to the world's largest private inventory of impressionist works and old masters. The umbrella of PaceWildenstein also includes specialized galleries the newest acquisition being the one in Las Vegas.

PaceWildenstein currently represents and exhibits Georg Baselitz, Alexander Calder, John Chamberlain, Chuck Close, Jim Dine, Jean Dubuffet, Dan Flavin, Adolph Gottleib, Barbara Hepworth, Robert Irwin, Alfred Jensen, Donald Judd, Alex Katz, Sol LeWitt, Robert Mangold, Agnes Martin, Henry Moore, Elizabeth Murray, Louise Nevelson, Isamu Noguchi, Claes Oldenburg, Pablo Picasso, Robert Rauschenberg, Ad Reinhardt, Bridget Riley, Mark Rothko, Robert Ryman, Lucas Samaras, Julian Schnabel, Joel Shapiro, Kiki Smith, Saul Steinberg, Antoni T…pies, Coosje van Bruggen, and Robert Whitman.

Alexander Calder: The Art of Invention, is up close and on display for a six-month stay, closing on July 24.



THEATER HALL OF FAME

Robert Brustein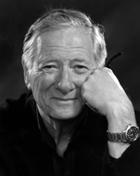 will honor its 31st class of theater professionals in an induction ceremony at the Gershwin Theatre on January 28.

Tony winner Marian Seldes will emcee the event.

This year's honorees are: Robert Brustein, founding director of Yale Rep and MA's American Repertory Theatre, where he still serves as artistic director. Brustein will be inducted by Mike Wallace.



Producer Cy Feuer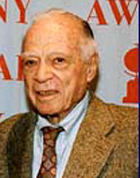 Costume designer Alvin Colt will be inducted by producer Cy Feuer. The late dancer-choreographer Peter Gennaro will be honored by Martin Charnin. George Grizzard will be lauded by playwright A.R. Gurney. Co-founder and managing director of the Phoenix Theatre, T. Edward Hambleton, will be inducted by Rosemary Harris.

Drama critic and former Drama Desk president Henry Hewes gets his award from Pittsburgh drama reporter Chris Rawson.



Isabelle Stevenson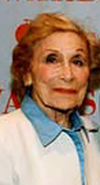 American Theatre Wing chair Isabelle Stevenson, most famously identified with the Tony Awards and their TV broadcasts, will be introduced by actress Carol Channing.

Composer Charles Strouse will be introduced by Producers librettist Thomas Meehan.

Inductees to the Theatre Hall of Fame, now in its 31st year, must have "25 years on Broadway or in American Theatre and five major credits."

The Theatre Hall of Fame was founded in 1971.




SWEET CHARITY


PARTNERS IN THE FIGHT AGAINST AIDS

Whoopi Goldberg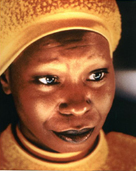 stages their You Gotta Have Friends benefit on Jan. 31 at Carnegie Hall NYC.

Hosted by Whoopi Goldberg, among others, there will be a number from the upcoming musical Thoroughly Modern Millie, which Goldberg is producing for Broadway.

The evening will honor Time Warner's Gerald Levin.

MANHATTAN THEATRE CLUB are throwing a party for themselves. The benefit called An Intimate Night, will star Audra McDonald, Marc Kudisch and Karen Ziemba. The Plaza in New York City on January 28.

AMNESTY INTERNATIONAL marks its 40th anniversary with the fifth annual Media Spotlight Awards on Monday, January 28. Ted Koppel of ABC TV and Eve Ensler of The Vagina Monologues will be among those honored. Marisa Tomei is to perform My Short Skirt from Monologues as a tribute to Ensler's crusade to end violence against women.

UJA FEDERATION OF NEW YORK honors Barry and Fran Weissler, the five time Tony award winning Broadway producers who have mounted My One & Only, Falsettos, Grease, Annie Get Your Gun and the revival of Chicago starring George Hamilton. The UJA-Federation of N.Y. honors the Weisslers at the annual Bernard B. Jacobs award dinner at the Pierre on Jan. 28. James Earl Jones is the emcee, and the honorary dinner chairs are Betty Jacobs, Paul Libin, James L. and James M. Nederlander, Gerry Schoenfeld, Phil J. Smith, Rocco Landesman, Nick Scandalios, Robert E. Wankel.

MUSICAL THEATRE GUILD BENEFIT

Jason Alexander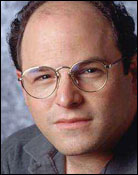 will be hosted by Seinfeld's Jason Alexander. The evening salutes Stephen Schwartz, in a benefit at the Pasadena Playhouse for the Musical Theatre Guild, a Los Angeles-area Broadway in Concert series group.

Performing alongside Alexander will be Maureen McGovern, Andrea Marcovicci, Karen Morrow, Liz Calloway and Schwartz himself.

Composer-lyricist Schwartz is currently at work on Wicked, a musical based on the novel by Gregory Maguire which purports to tell the true story of The Wicked Witch of the West of The Wizard of Oz fame. The creator of the popular hits Godspell and Pippin, he is one of the few to have taken home the Tony Award, the Academy Award and the Grammy Award. February 4. The Pasadena Playhouse.


CROSSWALK TO EROS

At the age of 79 most men are living a life of memories. Paul Firestone is creating new ones.

His play A Comedy of Eros, a contemporary madcap farce, officially opens this evening at The Hudson Guild Theatre.

Firestone has a fixation about madcap farces - such as traffic signals.

Those Walk and Don't Walk signs that people frequently ignore.



Joan Copeland and Jordan Charney Photo By: Carol Rosegg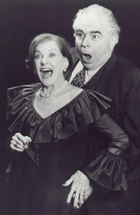 In the summer of 2000 he almost got killed crossing the street near his home at West 69th Street in New York City. The Walk signal had changed to Don't Walk before he had made it across the intersection. The former educator wasn't amused.

He applied his brain to his irritation and last month the U.S. Patent Office granted his patent for a transparent lens that, when placed over existing traffic control signs - either the Walk, Don't Walk or the green, yellow and red lights - will then numerically display the time left before the signal changes.

The cost is estimated at a paltry $15 per lens. It could save lives.

As for his opening night, he'll scurry on down to the theater - making sure not to cross until the sign says Walk - to see, Joan Copeland star as Lulubeth LaBelle, a long-time widow, who is totally distressed when she discovers that her daughter Delila, portrayed by Andrea Leigh, loves and intends to marry Joanna Cohen, played by Jennifer Dorr White, an outstanding lawyer from New York who works in Alabama State Attorney General William Jefferson Powers' office.

Powers, played by Jordan Charney, is enticed to help break up the lesbian partners. From there A Comedy of Eros takes on out of control libidos, sexual harassment, a derailed run for the U.S. Senate, mistaken identities and even a murder plot.

We just wonder what educator/playwright/inventor Firestone has in mind when he turns eighty.



THE GRADUATE

Kathleen Turner and Jason Biggs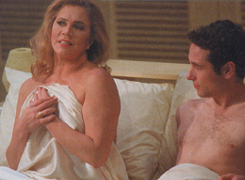 starring Kathleen Turner in the role she originated last March in London, baring all and winning standing ovations in the new Broadway bound stage version.

Directed by Terry Johnson, who adapted the play from the same novel on which the movie was based. Designed by Rob Howell with lighting by Hugh Vanstone.

Jason Biggs, who became known through American Pie, co-stars as Benjamin Braddock. A stage veteran he spent his 13th year co-starring with Judd Hirsch in the national tour of Conversations With My Father. Alicia Silverstone co-stars as Elaine Robinson.

It opens tonight at the Canon Theatre in Toronto for a 32 performance run then transfers to The Colonial Theatre in Boston, where it will play Feb. 20 to March 10. Then it's off to Broadway where it will open April 4.

ANTONY & CLEOPATRA starring Laila Robins and Bob Cuccioli opened January 25 at Minneapolis' Guthrie Theatre. Mark Lamos is the director. The cast includes Bruce Bohne as Menas, Leith Burke plays Octavius Caesar, Anthony Ciaravino is cast as Dolabella, Bob Davis takes on the roles of Ventidius, Dercetus, Steve Hendrickson is Agrippa, Richard S. Iglewski as Alexas, Tess Lina portrays Charmian, Tracey Maloney is cast as Iras, David Charles Mann takes on Proculeius, Bill McCallum does the same with Scarus, Kris L. Nelson is cast as Mardian, Kate Nowlin portrays Octavia, Stephen Pelinski has the role of Pompey, Arnell Powell handles Tutor and Soothsayer, Paris Remillard is Eros, Mark Rosenwinkel handles Lepidus, and Clown, Michael Tezla is Maecenas, Barton Tinapp is cast as Thidias and Menecrates, and Stephen Yoakam plays Enobarbus. Performances continue to Feb. 24.

AND THEN THERE'S BEA kicks off Tuesday, Jan. 29 at the Booth Theatre following by an invitation only celebration at Sardi's.

In the show Arthur tells of the triumphs and tribulations of her celebrated career in an evening that also features 17 songs from the former co-star of Fiddler on the Roof and Mame, including such gems as Bosom Buddies, It Never Was You, Some People and Fifty Percent.

Bea Arthur on Broadway: Just Between Friends with Billy Goldenberg at the Piano (See Broadway To Vegas column of May 10, 1999) officially opens on Feb. 17 and runs through March 10.

THE ODD COUPLE with Barbara Eden and Rita McKenzie open Tuesday at the Parker Playhouse in Ft. Lauderdale, FL for a production running through Feb. 10.

AIDA Feb. 5-17 in Cincinnati, Ohio

TORI SPELLING

Tori Spelling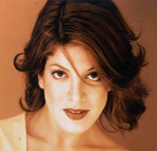 has joined the cast of Maybe Baby, It's You a two-person comedy which has been playing at the Coronet Theatre in Los Angeles since November 7. The other fifty percent of the cast is Charlie Shanian. Spelling stays with the show through March 23.

Spelling is best known for portraying Donna Martin on Beverly Hills 90210. She is also known for being the daughter of Aaron Spelling and as such spent much of her youth in Las Vegas.

Aaron and his wife, Candi, used to enjoy watching Tori and her brother, Randy, play games at Circus Circus, and Aaron was always on the lookout for family activities.

"We were looking through the phone book for things to do," Aaron has told us many years ago. "Tori loves animals. We saw the Chicken Ranch, and I gave them a call. We didn't know what it was," he said referring to the infamous brothel just outside Las Vegas in Pahrump. "I thought it would be neat. I'd never seen how chickens were raised."

Maybe Baby, It's You looks at dating, relationships and marriage through serio-comic sketches. Played between the longer pieces are audio clips of real-life interviews with people about their love lives and romantic needs. Maybe Baby, It's You plays Wednesday-Saturday. The Coronet Theatre in West Hollywood, California.


WHO'S WHERE
FROM FANTASTICKS TO SIEGFRIED & ROY PROTEGE

Siegfried & Roy with their protege Darren Romeo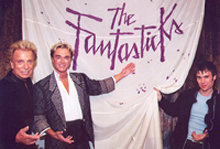 The doors have closed on the off Broadway musical The Fantasticks, after nearly 42 years and 17,162 performances, but it will be remembered in Las Vegas when Siegfried & Roy protege Darren Romeo debuts his new magic show next month.

In 1995 Romeo starred in The Fantasticks as The Boy. At the age of 19, Darren was the youngest person ever to star in this production. He left The Fantasticks and New York for Las Vegas in order to perform at Caesars Magical Empire--the $50 million dollar dining and magic experience.

"The Fantasticks taught me many things," says Romeo. "I'm thrilled to have played a small role in its success and look forward to keeping it alive in Las Vegas."

Siegfried & Roy Present Darren Romeo - The Voice of Magic is scheduled to debut in Las Vegas February 14.


MANDY PATINKIN center stage tomorrow in Green Bay, Wisconsin at the Weidner Center. Then on Wednesday he stars in Tampa, Florida at the Tampa Bay Performing Arts Center.

LINDA EDER on stage January 28 in Sarasota, Florida at the Van Wezel Performing Arts Hall.

GLADYS KNIGHT who has just signed a long term contract with the Flamingo Hilton in Las Vegas performs February 1-2 at the Spa Resort Casino in Palm Springs, California.

KENNY ROGERS January 30 in Biloxi, Mississippi at the Grand Theatre. Then on Friday, February lst, he is on stage in Robinsonville, MS Grand Casino at Tunica. Kenny closes out the week on Saturday in Houston, Texas at the Arena Theatre.

JERRY VALE sings February 2 at the Chandler Center for the Arts in Chandler, Arizona.

BARRY MANILOW can be located February 2 in New Orleans, LA at the Mahalia Jackson P.A.C.

LUTHER VANDROSS croons January 27 in Atlanta, GA at the Fox Theatre. Then on Wednesday he's in the spotlight in Orlando, Florida at the Bob Carr Performing Arts Center. Thursday finds Luther entertaining in Columbia, South Carolina at the Township Auditorium.

KEITH LOCKHART AND LUCIA LIN husband and wife since 1996, journey to Utah where he is the music director of the Utah Symphony as well as the conductor of the Boston Pops Orchestra. In this outing Keith puts down his baton and sits down at the piano where he will tinkle the ivories while his wife plays the violin. Along with the group Innuendo the pair will cut loose with Dvorak's E-flat Major Quartet, an Astor Piazzola tango and Dohn'nyi's Piano Quintet No. 1. This Wednesday at the Libby Gardner Concert Hall on the University of Utah campus Salt Lake City.

ARLO GUTHRIE performs January 27 in Sebastopol, California at the Analy High School. On Wednesday he is on stage in Arcata, California at the John Van Duzer Theatre. Friday finds Guthrie in Santa Cruz, California at The Rio. He ends the week February 2 in Cerritos, California at the Cerritos Center for the Performing Arts.

ITZHAK PERLMAN starring January 29 at the Cerritos Center for the Performing Arts in Cerritos, CA


BOB NEWHART tells stories February 2 at the Arrowhead Pond in Anaheim,CA.

TIM CONWAY AND HARVEY KORMAN entertain February 1 in Jackson, CA at the Jackson Rancheria Casino On Saturday they can be found in Santa Rosa, CA at the Luther Burbank Center

LINCOLN CENTER JAZZ ORCHESTRA with Wynton Marsalis perform January 31 in Austin, Texas at the Paramount Theatre. On Friday the gang is in Tyler, Texas at the Cowan Center. They close out the week, Saturday, in 2 Spring, Texas at The Centrum.

EDDIE MONEY January 28 at Bally's Las Vegas, NV.

MAUREEN McGOVERN sings at the Gordon Center for the Performing Arts in Owings Mills, Maryland on January 30.

JULIUS LaROSE ( See Broadway To Vegas column of August 10, 1998 ) entertains February 1 - 3 at the Italian/American Film Festivals in Florida located at the Coral Springs Performing Arts Center, The King Center in Melbourne and the Ocean Center in Daytona Beach.

BRIAN McKNIGHT performing Tuesday at the Austin Music Hall in Austin, Texas.

BOYS CHOIR OF HARLEM is in the spotlight February 2 in Pittsburgh at the Benedum Center. Then on Friday the guys are center stage at the Bradford, PA High School.

DAVID BENOIT plays January 31 at the Norris Center AAS Chamber Presentation Pavilion in Palos Verdes, California with the Asia American Symphony, which David serves as its musical director. Benoit then takes off on his own for a performance February 2 at Governor's State University.


PIFFLE AND PROFUNDITIES

DISNEY ANIMATORS used Marilyn Monroe's body as the model for Tinkerbell.













Next Column: February 3, 2002
Copyright: January 27, 2002. All Rights Reserved. Reviews, Interviews, Commentary, Photographs or Graphics from any Broadway To Vegas (TM) columns may not be published, broadcast, rewritten, utilized as leads, or used in any manner without permission, compensation and/or credit.
Link to Main Page
---
Laura Deni


CLICK HERE FOR COMMENT SECTION