! >
Broadway To Vegas
  
  REVIEWS INTERVIEWS COMMENTARY NEWS

| | |
| --- | --- |
| | |
FINE LINES: AMERICAN DRAWINGS FROM THE BROOKLYN MUSEUM - - CLEVELAND PLAYHOUSE PARDNERS TO PRESENT GAY GAMES - - BUNNY BUNNY ABOUT GILDA RADNER OPENS AT FALCON THEATRE - - THE 16th ANNUAL ENTERTAINMENT LAW INITIATIVE - - KINKY BOOTS TO OPEN IN LONDON - - RICK NELSON REMEMBERED - - LIBERACE LOVER SENTENCED TO PRISON - - FIRST-EVER MUSIC EDUCATOR AWARD PRESENTED - - DONATE . . . Scroll Down




Copyright: January 26, 2014
By: Laura Deni
CLICK HERE FOR COMMENT SECTION


CLEVELAND PLAYHOUSE PARDNERS TO PRESENT GAY GAMES
Illustrator Jamey Christoph created the winning design for the medals.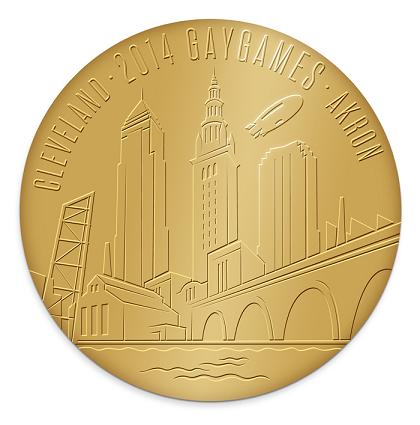 With attention focused on the upcoming 2014 Winter Olympics at Sochi and concerns over safety, people in Cleveland are gearing up for another type of sporting event - the Gay Games. A few days ago the Cleveland Playhouse announced they have pardner to present one of the biggest sports and cultural festivals in the world, which comes to the United States August 9-16, 2014.

Held once every four years, previous host cities have been San Francisco; Vancouver, BC in Canada; Sydney, Australia: New York City; Chicago; Cologne, Germany and Amsterdam, The Netherlands.

The Ohio cities of Cleveland and Akron are hosting the 2014 Gay Games presented by the Cleveland Foundation, which awarded a $250,000 sponsorship grant in April 2013.

The Opening Ceremonies will take place at Cleveland's Q Stadium, home court for the Cavaliers, and that Closing Ceremonies will be held at the Rock and Roll Hall of Fame.

Performers have been invited to apply to entertain. Entertainers have until Friday, January 31, 2014 to submit an application.

Organizers are seeking out musicians, comedians, DJs and other talented entertainers to be part of the Opening Ceremony, Festival Village, Closing Ceremony and other events planned throughout Cleveland and Akron during the Gay Games. Performers from across the United States and around the world are encouraged to apply.

Entertainers who are selected will be contacted by April 1 to finalize details of where and when they will perform.

The official anthem Take the Flame with music by Henry Krieger and lyrics by Bill Russell was first performed at Gay Games IV, Unity '94, at Wien Stadium, Columbia University and Yankee Stadium, New York City, USA, June, 1994 with vocals by Lillias White.

Illustrator Jamey Christoph created the winning design for the medals to be awarded at the 2014 Gay Games. His depiction combines memorable attributes of both Cleveland and Akron in a unique 3-inch circular medal.

The front portrays Cleveland's iconic skyscrapers, including the Terminal Tower, lift bridge and smokestacks. The medal incorporates Akron's viaduct bridge and blimp on the front, while tire treads circle the back acknowledging Akron as a giant in the tire industry.

Christoph began his professional design career in Cleveland working as an illustrator at the world headquarters of American Greetings. He later became a freelance illustrator with a client list that includes the New York Times, The Boston Globe, Fitness Magazine, Cosmopolitan and the Southern Poverty Law Center. He also designed posters for the Centers for Disease Control's 2009 HIV/AIDS prevention campaign.

The 2014 Gay Games are expected to welcome more than 11,000 participants from more than 65 countries, along with an estimated 30,000 additional guests, performers, spectators and volunteers. The number of participants in the Gay Games is comparable to the number of athletes in the Summer Olympics. Cleveland and Akron will host 35 sports and culture events.

Events include:

Badminton, Basketball, Beach Volleyball, Billiards-Pool, Bodybuilding, Bowling, Cheer, Cycling, Dance Sport, Darts, Diving, Flag Football, Figure Skating, Golf, Ice Hockey, Marathon/Half Marathon, Martial Arts, Open Water Swim, Powerlifting, Racquetball, 5K and 10K Road Races, Rock Climbing Sport Climbing), Rowing, Sailing, Soccer/Football, Softball, Squash, Swimming, Synchronized Swimming, Table Tennis, Tennis, Track and Field, Triathlon, Volleyball, Water Polo and Wrestling.

The Gay Games are an international sporting and cultural event held every four years. Launched in 1982, the Games invite participation from all athletes - regardless of sexual orientation, race, gender, religion, nationality, ethnic origin, political beliefs, athletic or artistic ability, age, physical challenge or health status. The Games offer a safe environment for LGBT competitors and are open to anyone 18 years or older. Typically, about 10% of participants are non-LGBT, often friends and family who participate to show their support.

During the week-long event, the Games will contribute an estimated $50 million to the region's economy. The association emphasizes that "this experience of planning and hosting the Games will transform communities through collaborative efforts, evolved thinking about diversity, and education about important issues."

In addition to the Opening and Closing Ceremonies, 2014 Gay Games will host live concerts, theme parties and exhibitions, and Festival Village where athletes, community members, families and other visitors can enjoy time together. Special events will be hosted at theatres, art galleries, museums, attractions, nightclubs, and restaurants as part of the celebration.

The 2018 games will be held in Paris.





Broadway To Vegas is supported through advertising and donations. Priority consideration is given to interview suggestions, news, press releases, etc from paid supporters. However, no paid supporters control, alter, edit, or in any way manipulate the content of this site. Your donation is appreciated. We accept PAYPAL. Thank you for your interest.





ART AND ABOUT


FINE LINES: AMERICAN DRAWINGS FROM THE BROOKLYN MUSEUM

J. Carroll Beckwith (American, 1852–1917). Portrait of Minnie Clark, 1890s. Charcoal and pastel on blue fibered laid paper, 22? x 18¼ in. (56.8 x 46.4 cm). Brooklyn Museum, Gift of J. Carroll Beckwith, 17.127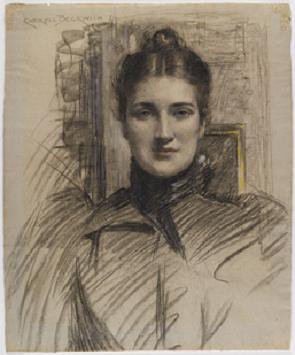 This exhibition presents 110 exceptional drawings and sketchbooks from the Brooklyn Museum's world-renowned collection of American art. This is a special opportunity to view a significant body of aesthetically remarkable and historically important drawings that, due to their light-sensitive materials, are rarely exhibited.

Seventy-four artists are represented in the exhibition, including such famous hands as Benjamin West, John Singleton Copley, William Trost Richards, Winslow Homer, Thomas Eakins, John Singer Sargent, Violet Oakley, William Glackens, Edward Hopper, Marguerite Zorach, Stuart Davis, and Marsden Hartley.

Dating from the late 18th through the mid-20th century, the featured drawings will encompass a wide range of techniques, styles, and media, including graphite, ink, crayon, charcoal, and pastel.

There are, for example, carefully transcribed anatomical, portrait, and nature studies; preparatory drawings showing an artist's working methods and conceptual processes; quick sketches capturing an artist's impressions of a motif; and highly finished compositions made for presentation or reproduction.

Fine Lines will showcase drawing as a dynamic practice across nearly two centuries of American art. The exhibition will be organized into six thematic sections devoted to enduring interests among American artists. This thematic installation also allows for instructive comparisons among artists of diverse periods and artistic approaches. Two sections feature the human figure: "Recording Anatomy" focuses on the nude body as a site of anatomical knowledge, artistic mastery, and emotional expression; and "Fashioning Character" on the clothed figure in which costume helps to construct identity.

A section on portraiture, "Portraying Personalities," examines drawings that convey the distinctive appearance or personality of a sitter. "Telling Tales" considers narrative subjects and how artists craft a story through the integration of figures, objects, and setting. Natural and urban environments are the focus of two landscape sections—"Exploring Nature" and "Observing the Built Environment," respectively—which explore artists' perceptual, emotional, and aesthetic responses to the world around them.

The exhibition is organized by the Brooklyn Museum. On view at the Portland Museum of Art, in Portland, Maine January 30 through April 27, 2014.

WHAT'S THE POINT OF IT? an retrospective of Turner prize winner Martin Creed takes place at The Hayward Gallery in London January 29 - April 27, 2014

A survey of Martin Creed's playful, thought-provoking art. Over the past two and a half decades British artist Martin Creed has pursued an extraordinary path by confounding the traditional categories of art.

Winner of the 2001 Turner Prize, Creed is recognised around the world for his minimalistic approach that strips away the unnecessary, but preserves an abundance of wit, humor and surprise.

Crossing all artistic media and including music, his art transforms everyday materials and actions into surprising meditations on existence and the invisible structures that shape our lives.

This exhibition will be the first major survey of Creed's work, spanning its most minimal moments and extravagant room-sized installations. This exhibition includes works containing nudity and some adult content.

Creed's career has included orchestrating bells, choreographing ballet and fronting his band. His exhibition will include a one-night performance on April 8 of Work No. 1020, featuring Creed's band performing alongside five dancers.


SWEET CHARITY


ANYTHING GOES GALA Enjoy an evening of delightful entertainment featuring Virginia Rep all-stars, artists and more in support of Virginia Repertory Theatre.

Elegant seated dinner in the Jefferson's Grand Ballroom. Live auction of sought-after destinations and experiences, including tickets to a Saturday Night Live show. Entertainment by Virginia Rep's all-star talent.

Presentation of the second annual Virginia Excellence in Theatre Award to Emmy Award winner Pat Carroll, whose Broadway, film and television career spans 66 years.

She has the distinction of being the only actor to receive Richmond's Key to the City.

The black tie event takes place February 1, 2014 at The Jefferson Hotel in Richmond, Virginia.

THE GREENWICH (CT) UNITED WAY will celebrate its 80th Anniversary with a benefit concert featuring the talents of legendary musicians Peter Noone (Herman's Hermits), Micky Dolenz (The Monkees), and Mark Lindsay (Paul Revere and the Raiders). These singers have left an indelible mark on rock music, and their former bands are not only household names to millions, but part of music royalty. Collectively, these artists have sold over 175 million records and had 45 top-40 hits.

Thursday, January 30, 2014 at the Palace Theatre in Stamford, CT.


BAKERSFIELD MIST GOES FROM A SMALL CALIFORNIA VENUE TO A MAJOR LONDON WEST END THEATRE


The Fountain Theatre in West Hollywood has been dubbed a variety of things: small - hot - one of the best creative intimate theatres in Los Angeles - located in not the best neighborhood - charming.

Now, the 78-seat venue is being called a springboard to London's West End.

Evening Standard award-winner Polly Teale will direct Golden Globe winner, Oscar and two-time Tony award nominee Kathleen Turner and Olivier and Tony award-winner Ian McDiarmid in the U.K. premiere of Bakersfield Mist by Stephen Sachs when it opens in London's West End.

Turner is currently starring in Mother Courage at Arena Stage in Washington DC, which runs until March 9, 2014.

Bakersfield Mist was created and produced at the Fountain Theatre in Los Angeles where Sachs is co-artistic director. The Fountain production, the first in a rolling world premiere supported by the National New Play Network's Continued Life of New Plays Fund, was a smash hit, earning rave reviews and running seven months including three extensions.

Inspired by a true story, Bakersfield Mist imagines a meeting between foul-mouthed, unemployed bartender, trailer park-dwelling Maude Gutman (Turner), who believes the painting she bought in a thrift store for $3 - as a gag gift - is really an undiscovered masterpiece by Jackson Pollock and worth millions. Stuffy New York art expert Lionel Percy (McDiarmid), who visits Maude in her trailer park to authenticate the painting. The comedy/drama is a fiery and often hilarious debate over class, truth, value and the meaning of art.

To keep the lawyers happy, Sachs stresses that Bakersfield Mist is a work of fiction. Although based on actual events, the characters and events in the play are fictionalized and are not intended to accurately depict or resemble any actual person or event, living or dead. Names, characters, places and incidents have been changed for dramatic purposes.

The London production will run at the Duchess Theatre, beginning previews May 10, with the official opening set for May 27th. The production will continue through August 30, 2014.

The design team includes scenic designer Tom Piper, lighting designer Oliver Fenwick and sound designer Jon Nicholls. Bakersfield Mist is produced in the West End by Nica Burns, Sonia Friedman Productions, Darren Bagert/Martin Massman and Chris & Kelbe Bensinger.

The London mounting has been in the works for over two years.

In December 2011 multiple Tony award-winning producer Sonia Friedman optioned Bakersfield Mist for productions in London and New York indicating her intention was to bring it to London and then transfer it to Broadway.

Negotiations for the option between Sonia Friedman Productions and Sachs' agent, the Susan Gurman Agency, began in June 2011, just after the opening at the Fountain. At the Fountain the play enjoyed a seven-month run and 114 sold-out performances.

The Fountain Theatre is a non-profit producing organization established in 1990 by co-Artistic Directors Deborah Lawlor and Stephen Sachs "dedicated to providing a nurturing, creative home for multi-ethnic theatre and dance artists. Here we develop provocative new works or explore a unique vision of established plays that reflect the immediate concerns and cultural diversity of contemporary Los Angeles and the nation.

"In an era of urban anxiety, ethnic hostility and wavering spirit, The Fountain offers a safe, supportive haven for artists of varied backgrounds to gather, interact and inspire each other toward the creation of work that will ignite and illuminate the community from which it's drawn and give creative voice to those who may not otherwise be heard."

"(This is the) first mounting in London - but other Fountain shows have gone to productions across the US, including Off Broadway, and in Canada - and one Fountain play (also by Stephen Sachs) called Sweet Nothing in My Ear was made into a TV movie starring Jeff Daniels and Marlee Matlin," a Fountain official told Broadway To Vegas.

To date, Fountain Theatre productions have won more than 200 awards for all areas of production, performance, and design. And Fountain Theatre projects have been seen in Los Angeles, New York, San Francisco, Santa Barbara, Seattle, Chicago, Florida, New Jersey, Minneapolis, Edinburgh and now - London's West End.


THE ROYALS GO THEATRE HOPPING


PRINCE EDWARD

Prince Edward once worked for Andrew Lloyd-Webber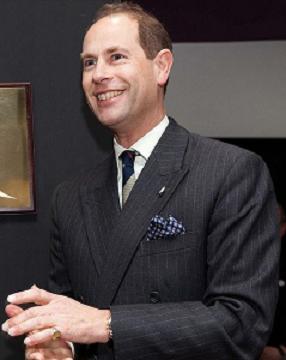 the youngest son of Queen Elizabeth and Prince Philip, last week officially opened the multi-million dollar Leys School's Performing Arts Theatre in Cambridge, England.

The event welcomed more than 150 former pupils, parents, supporters, and dignitaries including Steven M. Levy, a Tony Award-winning West End and Broadway theatre producer who owns the Charing Cross Theatre in London.

Levy told the assembly: "It's important because the students that are here now represent the next generation of theatre and the degree to which they succeed depends upon the degree to which they were properly prepared and I know of no school that has any theatre that can compare with what's been created here. It's truly an achievement for the school."

Known as His Royal Highness The Earl of Wessex, Prince Edward was given a tour of the facility where headmaster Martin Priestley, head boy James Albery and head girl India Steele were impressed by Edward's theatrical knowledge. The students weren't yet born when as Edward Windsor he spent a few years working at Sir Andrew Lloyd-Webber's Really Useful Theatre Company, where he worked as a production assistant on musicals such as The Phantom of the Opera, Starlight Express, Cats, and came to Broadway as part of the production crew for Aspects in Love. On page 46 of Playbill, in the show's production credits, he is listed as Production Assistant Edward Windsor.

In The Big Apple he never said a word against anyone. Yet, he became the butt of vicious jokes and rumors. What should have been a fabulous job assignment for him took on a sad element.

Snarky rumors swirled around Broadway - gossip which appeared to be fueled from, not envy, but spite. Envy can be a catalyst for success. The person who is envious of what somebody else has can channel that feeling into working harder, longer or more creative - eventually becoming successful and able to afford what they envied.

Spite is a vicious emotion spawned from a real or imagined grievance. Spiteful is wanting to harm the person who has something - tangible or not - that you don't want them to have. Prince Edward was unjustifiably a victim of spiteful behavior and that's a shame.

In 1993, Edward formed Ardent Productions, and made two documentaries which were well received by American television audiences; a 1996 documentary on his great uncle, Edward VIII and another documentary about the devastating fire at Windsor Castle. As a person who really is an insider and knows what takes place and why, it was assumed his documentaries would be greeted with much favor. Instead, naysayers in England were determined to destroy his projects, preferring that those outside the factual loop create productions with foundations laid in speculation.

Prince Edward has retained the knowledge he learned during those show-biz days. At Ley's School the royal observed lessons in acting, dance and science, before meeting various staff and pupils and watching performances of music and drama in the theatre - which serves as both a 337-seat theatre and 600-seat assembly hall, which he called "one of the best buildings of its type I have seen for a long time."

Jamie Pilkington, 13, and sister Ella, 18, helped to show Prince Edward around the theatre's control room.

Ella told the Cambridge News: "I spoke to him about lighting and he knew so much. He was absolutely lovely and seemed very interested in what we can now do behind the scenes."

Jamie added: "We spoke about the sound desk and how it can all be controlled with the use of an iPad. He was very clued up on technology and understood everything and thought it was amazing that we now have access to such facilities."

The Leys School was founded in 1875 and is Cambridge's only independent, co-educational day and boarding school.

PRINCE CHARLES and his wife Camilla The Duchess of Cornwall, on Wednesday, January 29, will visit the Palace Theatre at Westcliff-on-Sea and watch a performance by pupils taking part in the Shakespeare Schools Festival, before meeting the cast on stage and attending a reception for festival participants and supporters.








SPREADING THE WORD


L.A. THEATRE WORKS RECORDS SALOME by Oscar Wilde and directed by Michael Hackett.

James Marsters, Kate Steele and John Vickery head the cast when L.A. Theatre Works presents Oscar Wilde's masterpiece, the story of the exotic and seductive young woman whose obsession with revenge leads this Biblical tale to its inevitable end - the beheading of Jokanaan (John the Baptist), and Salomé's infamous dance of the seven veils. The last of Wilde's plays to be produced in his lifetime, Salomé was fraught with scandal and considered so provocative that it was frequently banned.

All performances will be recorded live in front of an audience (without sets or costumes) to air on L.A. Theatre Works' syndicated radio theater series, which broadcasts weekly on public radio stations nationwide and can be streamed on demand.

January 30-February 2, 2014 at the James Bridges Theater, UCLA School of Theater, Film and Television in Los Angeles, CA.

RENEE FLEMING a four-time Grammy Award winner, will sing the national anthem before the Denver Broncos and the Seattle Seahawks play at MetLife Stadium in East Rutherford, New Jersey on February 2.

Fleming is the first opera star to sing the national anthem at the Super Bowl.

KINKY BOOTS the delightful Tony Award winning musical will transfer to Lodon's West End in 2015, according to the show's director Jerry Mitchell.

Making the announcement at the launch of his new musical Dirty Rotten Scoundrels, Mitchell said the only thing he was waiting for was a vacant theatre.

An American tour will begin later this year.

SCOTT THORSON 54, a former lover of Liberace, has been sentenced to eight to 20 years in Nevada state prison for failing another court-ordered drug test while on probation for burglary and identity theft convictions.

Thorson's book Behind the Candelabra about the last ten years in the life of Liberace and the secret affair he had with the younger Thorson was turned into an HBO film with Michael Douglas starring as Liberace and Matt Damon portraying Thorson.

The show won the Golden Globe for best TV movie and Douglas took home the award for his portrayal of the flamboyant entertainer. The movie also won eleven Primetime Emmy Awards, including Outstanding Miniseries or Movie and Outstanding Lead Actor in a Miniseries or movie for Douglas.



FIRST-EVER MUSIC EDUCATOR AWARD PRESENTED BY THE RECORDING ACADEMY AND THE GRAMMY FOUNDATION was awarded to Kent Knappenberger of Westfield Academy and Central School in Westfield, N.Y. A total of nine music teachers from nine cities across seven states are finalists for the award. In total, more than 30,000 initial nominations were submitted from all 50 states.

The Inaugural Award was presented at the Special Merit Awards Ceremony & Nominees Reception

The Recipient and Nine Finalists received cash honorariums, with "generous support and resources."

Knappenberger has been a music teacher and choir director at Westfield Academy and Central School for 25 years. He holds a bachelor's degree from the State University of New York at Fredonia and a master's degree in music education, harp performance and literature from Eastman School of Music, and he is a member of the National Education Association. Knappenberger has taken his passion for teaching abroad by serving as a volunteer music teacher at the Ana Gonzaga Methodist Institute in Rio de Janeiro. He currently resides in Westfield, N.Y., with his wife and children.

The Finalists:

Lisa Bianconi Kurn Hattin Homes for Children Westminster Vt. - Charles Cushinery Ed W. Clark High School Las Vegas Nev. - Andrew DeNicola John P. Stevens High School Edison N.J. - Vivian Gonzalez South Miami K-8 Center Miami Fla.- Kathrine Kouns Horizon High School Scottsdale Ariz.- Glen McCarthy George Mason University Fairfax Va.- Steve Vutsinas Grassfield High School Chesapeake Va.- Jo Wallace-Abbie Plano West Senior High School Plano Texas - Mary Jo West George Mason High School Falls Church Va.

The Music Educator Award was established to recognize current educators (kindergarten through college, public and private schools) who have made a significant and lasting contribution to the field of music education and who demonstrate a commitment to the broader cause of maintaining music education in the schools.

THE 16th ANNUAL ENTERTAINMENT LAW INITIATIVE LUNCHEON & SCHOLARSHIP PRESENTATION sponsored by The Grammy Foundation took place Friday, January 24, and featured a keynote address from YouTube's Head of Content and Business Operations Robert Kyncl.

Don Passman, a partner in the law firm of Gang, Tyre, Ramer & Brown Inc. was the recipient of the 2014 Service Award. The honor is awarded to an attorney who has demonstrated a commitment to advancing and supporting the music community through service.

Other program participants included: Ron Wilcox, ELI executive chair; Ken Abdo, ELI program chair and top music industry attorney (Lommen, Abdo, Cole, King & Stageberg, P.A.); and Neil Portnow, President/CEO of The Recording Academy and the Grammy Foundation.

At the luncheon, a cash scholarship of $5,000 was awarded to the author of the winning paper, and $1,500 was awarded to each of four runners-up.

Winner:

Matt Borden, Ohio State University Moritz College of Law "The Day The Music Died: Digital Inheritance And The Music Industry"

Runners-Up:

Mihajlo Babovic, William Mitchell College of Law "Last Call At The Oasis: Modifying The Noninteractive Webcast Royalty System To Support Sustainability"

Sam Guthrie, University of Virginia School of Law "Lyrical Restraint: Lyrics Sites And Copyright Infringement"

Eric Lauritsen, Duke University School of Law "Richard Cheese, Seu Jorge, And The Scope Of Permissible Changes Under Section 115 Licenses"

James Richardson, UCLA School of Law "Create A Compulsory License Scheme For On-Demand Digital Media Platforms"

The 16th Annual Entertainment Law Initiative Luncheon & Scholarship Presentation was established in 1998 to recognize and further the connection between the legal profession and the recording community, the ELI program seeks to address legal issues confronting the music industry.



BUNNY BUNNY Gilda Radner: A Sort of Romantic Comedy by Alan Zweibel.

Directed by Dimitri Toscas.

Beginning with the first time they met behind a potted tree in an early Saturday Night Live meeting, Bunny Bunny is a whirlwind personal journey through the fourteen-year friendship of writer Alan Zweibel and comedienne Gilda Radner.

A comedy tour of the years that these friends, and almost lovers, spent together making their lives work - and comedy history in the process. The play pulls us through a memory patchwork of Alan's hilarious and heartbreaking adventures with his dear Gilda, as their insecurities and demons are eased by their shared talent for laughter—presented in an unbroken dialogue.

Sometimes heart breaking but never jaded, sometimes rose-colored but never sentimental. Zweibel wrote of the play, shortly after its first production in 1997:

"Writers are lucky. Whatever the mood, no matter the longing, the writer can use his words to connect himself to any world he wishes to visit. I happen to like my world very much: I am happily married. I have the three best children in existence and two loving parents. But I still miss my pal Gilda. A lot. So three years ago, in an attempt to connect, the lucky writer grabbed his pen and relived his cherished memories of a relationship that, despite death, is still very much alive… I feel blessed that I once cared so much for someone that I can vividly describe the spirit I'm still imbued with years after she died. It's like I said before, writers are lucky."

The Falcon Theatre told Broadway To Vegas, "Brendan Hunt will be playing Alan, Erin Pineda will play Gilda, and Tom Fonss will play Everyone Else. That's the whole cast, just three."

January 29 - March 2, 2014 at the Falcon Theatre in Burbank, CA.

OH, WHAT A LOVELY WAR a revival of Joan Littlewood's satirical musical about World War I.

Directed by Terry Johnson.

The ensemble cast includes Caroline Quentin, Alice Bailey-Johnson, Ian Bartholomew, Oliver J. Hembrough, Rebecca Howell, Tom Lorcan, Shaun Prendergast, Zoe Rainey, Kyle Redmond-Jones and Michael Simkins.

The strongly anti-war play, from the 1960s, has been described as having a powerful influence on modern understanding of the conflict. The musical is packed with familiar songs from the World War I era including It's a Long Way to Tipperary, Pack up Your Troubles and . The songs are performed against a projected backdrop of images and shocking statistics conveying the harsh realities of war.

Designed by Lez Brotherston, with lighting by Paul Pyant, sound by Mike Walker, projection design by Ian Galloway, choreography by Lynne Page and musical direction by Mike Dixon.

The production will mark the 100th anniversary of the start of World War I and the 50th anniversary year of the show's original production at Stratford East in 1963.

Performance at the Theatre Royal Stratford East, from February 1 to March 15, 2014.

CABINET OF CURIOSITIES: HOW DISABILITY WAS KEPT IN A BOX by actor and performance artist Mat Fraser.

Fraser's live act of comedy, cabaret and drama uses museum objects and their histories to prompt us to question our attitudes towards difference.

An entertaining journey through the history of disability.

Mat Fraser's intriguing and sometimes challenging live act uses museum objects and their histories through a blend of drama, comedy and cabaret, film and music hall pastiche, to prompt us to question and rethink our own, as well as society's, attitudes towards difference.

Drawing on inspiration gained from sifting through the many objects, medical specimens, photographs and papers held in the collections of the Hunterian Museum at the Royal College of Surgeons, Royal College of Physicians and the Science Museum, Mat explores the part that medical advances and the development of the medical profession have historically played in shaping our present day perceptions of disability.

The performance is BSL interpreted and also includes a post-show discussion.

January 31, 2014 at The Science Museum in London.

HARD TIMES Larry Kirwan's Stephen Foster musical will extend performances thru February 16th at the the cell, A Twenty First Century Salon in New York City.

The acting company includes: Jed Peterson as Stephen Foster, Jennifer Lorae as Jane Foster, Almeria Campbell as Nelly Blythe, James D. Sasser as Michael Jenkins, Stephane Duret as Thomas Jefferson and John Charles McLaughlin as Owen Duignan.

ABOVE THE FOLD by Bernard Weinraub. Directed by Steven Robman.

Starring Academy Award-nominee Taraji P. Henson as Jane.

Jane, an African-American newspaper reporter from New York, flies to a Southern university where three white fraternity boys have been accused of raping a young African-American woman.

Taking place amidst the shift from print to digital journalism, Above The fold asks tough questions about the exploitation of tragedy, the cost of success and the dangers that come when ambition collides with truth.

The cast also features Kristi Johnson in the role of Monique, Arye Gross as Marvin, Kris Higgins appears as Victor. Mark Hildreth will play the role of Lorne. Joe Massingill will play the role of Bobby and Seamus Mulcahy is cast as Eric.

Above The fold began as a Hothouse at the Playhouse staged reading.

January 28 - February 23, 2014 at The Pasadena Playhouse Mainstage in Pasadena, CA.


WHO'S WHERE




RICKY NELSON REMEMBERED featuring Ricky's twin sons Matthew & Gunnar Nelson. Ricky Nelson is the only artist to have a No. 1 song, No. 1 movie and No. 1 TV show in the same week. Life Magazine coined the phrase Teen Idol after him and he is credited with pioneering the country rock sound. Rock and Roll Hall of Famer Ricky Nelson's life and music touched millions; his twin sons, multi-platinum recording artists Matthew & Gunnar Nelson, relive the thrilling music and unforgettable memories in this multi-media event. Thursday, January 30 at the McCallum Theater in Palm Desert, CA. Saturday, February 1, 2014 the show is at Stamford Center for the Arts in Stamford, CT.

BILLY JOEL will be rockin' Madison Square Garden when he plays there Monday, January 27.

JIM BRICKMAN performs Wednesday, January 29, at the Georgian College in Barrie, ON. Thursday show is at the River Run Centre in Guelph, ON. Friday's show will be at the Brock Centre for the Arts in St. Catharine's ON. He's in the spotlight on Saturday, February 1, at The Studio at Hamilton Place in Hamilton, ON.

DEPECHE MODE performs Monday, January 27, at the LG Arena in Birmingham, England. On Wednesday and Friday the shows will be at the Palais Omnisports de Paris-Bercy in Paris, France.

LADY ANTEBELLUM entertains Thursday, January 30, at the Wells Fargo Center in Philadelphia. Friday's gig is at the TD Garden in Boston. On Saturday their tour stops at the Mohegan Sun Arena in Uncasville, CT.

THE EAGLES are in California this week with a show Tuesday, January 28, at the Sleep Train Arena in Sacramento, CA. Wednesday's show at the SAP Center at San Jose, as is Friday's gig.

KEITH URBAN is on stage Wednesday, January 29, at Madison Square Garden in New York City. Friday's show is at the Thompson-Boling Arena in Knoxville, TN. On Saturday he'll be singing his hits at the Bridgestone Arena in Nashville.

MICHAEL BUBLE has a busy week. On Monday, January 27, he opens a two nighter at the Mediolanum Forum in Assago, Italy. Thursday finds him at the Palau Sant Jordi in Barcelona, Spain. Friday's show is at the Palacio de Deportes in Madrid, Spain. On Saturday he's in the spotlight at the Meo Arena in Lisbon, Portugal.

MARIA RITA winner of six Latin Grammy Awards and her 2003 debut album selling more than 1 million copies worldwide, performs Friday, January 31, at the Scottsdale Center for the Performing Arts in Scottsdale, AZ.


FINAL OVATION


CLAUDIO ABBADO an Italian conductor who served as music director of the La Scala opera house in Milanr died January 20, 2014 at his home in Bologna, Italy. He was 80.

Considered one of the world's finest conductors serving as principal conductor of the London Symphony Orchestra, principal guest conductor of the Chicago Symphony Orchestra, music director of the Vienna State Opera, and principal conductor of the Berlin Philharmonic orchestra.

Neil Portnow President/CEO of The Recording Academy issued the following statement: "Two-time Grammy winner and current Grammy nominee Claudio Abbado was an influential and distinguished conductor. His unique and highly regarded talents earned him directorships of some of the world's most respected musical institutions including La Scala, the London Symphony Orchestra and the Vienna Philharmonic. His deep respect for music drove his inspiring performances as well as his commitment to new music and young musicians. The classical music world has sadly lost one of its great talents."

He is survived by his son from his first marriage, to singer Giovanna Cavazzoni, the opera director Daniele Abbado, and a daughter Alessandra; Sebastiano a son from his second wife, Gabriella Cantalupi. From his relationship with the violinist Viktoria Mullova, he was also the father of her oldest child, Misha. His nephew, Roberto Abbado (the son of his brother Marcello, born 1926, who is a composer and pianist), is also a conductor.

JEFF RAY guitarist and drummer with the Jersey Boys production in Las Vegas, killed when he was hit by an Amtrak commuter train in the Seattle suburb of Auburn, Saturday, January 18, 2014. He was 42.

The musician was in the area to perform a two nighter with the Top 40 cover band The Jone$ at Muckleshoot Casino in Auburn, about 30 miles from Seattle.

Apparently, in order to take photographs, Ray and a friend had gotten onto the tracks through an open crossing to an area where Mount Rainier could be seen in the background. According to the Seattle Times, an Auburn police commander said the train was traveling 79 mph while heading southbound from Seattle to Portland, and Ray was unable to move out of the way of the Amtrak Cascades train.

In the posting, a BNSF spokesman said, "We cannot emphasize enough how important that the public realize that the trains move on any track, at any time, at any direction. Please be aware of our no-trespassing policy. There were no other injuries among the 130 passengers. The train continued to Auburn and stopped, and the passengers were rerouted to Seattle by bus."

Over the years Ray had played in the bands for Boyz II Men at the Flamingo, Mamma Mia! and Disney's The Lion King at Mandalay Bay, Sinatra, Dance With Me at Encore Theater in Wynn Las Vegas.













Next Column: February 2, 2014
Copyright: January 26, 2014. All Rights Reserved. Reviews, Interviews, Commentary, Photographs or Graphics from any Broadway To Vegas (TM) columns may not be published, broadcast, rewritten, utilized as leads, or used in any manner without permission, compensation and/or credit.
Link to Main Page
---
Laura Deni



For the snail mail address, please E-mail your request.
CLICK HERE FOR COMMENT SECTION