! >
Broadway To Vegas
  
  REVIEWS INTERVIEWS COMMENTARY NEWS

| | |
| --- | --- |
| | |
OSCAR HAMMERSTEIN OUT OF MY DREAMS ON PBS - - MEGA STARS ON BROADWAY - - DOLLY PARTON AND GAYLORD TEAM UP - - SPIDER-MAN LAWSUIT WEB GETS MORE TANGLED - - ALBERTO BURRI FORM AND MATTER GOT START IN TEXAS POW CAMP - - NBC NAMES FIRST 15 SMASH MAKE A MUSICAL SCHOOLS - - ARTS GARAGE TAKE UP VOID LEFT BY FLORIDA STAGE CLOSING - - LES MISERABLES ROYALTIES DISPUTE SETTLED - - DONATE . . . Scroll Down


Copyright: January 22, 2012
By: Laura Deni
CLICK HERE FOR COMMENT SECTION

MEGA STARS GIVE BROADWAY A TRY


Paul Anka starred on Broadway in What Makes Sammy Run. Anka was also Mel Brooks' first choice to play Leo Bloom in The Producers.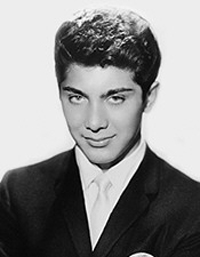 Some mega-stars give Broadway a try, then decide to dim their own Broadway lights. Others have used Broadway as their springboard to success, then prefer to view the location from a rear view mirror.

Others, after passing decades, return.

On July 13, 1964, the then 22-year-old Paul Anka began a one-week run on Broadway in the starring role of Sammy Glick in What Makes Sammy Run. Anka had just completed a four-week engagement at the Waldorf Astoria Hotel in June, and was booked as the vacation substitute for over-the-title star Steve Lawrence.

Anka was persuaded to learn the starring role of Sammy Glick - a demanding scenario - since Anka would be required to memorize songs, dialogue and specific stage directions.

Nailing the songs sung by his Sammy Glick character would have been the easy part for the singer/songwriter who, in 1993, was inducted into the Songwriters Hall of Fame. Memorizing the script and perfecting the stage directions with little rehearsal time, for a one-week gig while Lawrence took a vacation, amounts to a major accomplishment.

Anka was also Mel Brooks' first choice to play Leo Bloom in The Producers. Brooks started writing it as a Broadway play called Springtime for Hitler, and envisioned Anka as one of the two lead characters.



Henry Winkler, in pre-Fonzie days, appeared on Broadway in a show that closed on opening night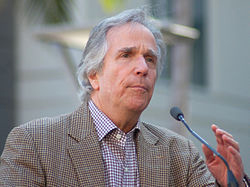 On March 11, 1973 Henry Winkler made his Broadway debut as "John" in 42 Seconds from Broadway by Louis Del Grande, which "closed about 42 seconds after the curtain went down on opening night following abysmal reviews." Six months later Winkler flew to Los Angeles to read for the part of Arthur "Fonzie" Fonzarelli, the ultracool yet genial '50s greaser on what would become ABC's smash sitcom Happy Days.

In 2000 Winkler would return to the stage in Neil Simon's The Dinner Party, which ran for 364 regular performances.

Scarlet Johansson has made one appearance on Broadway - in the 2009 revival of the powerful Arthur Miller play A View from the Bridge. Her incredible performance resulted in the future movie star winning a Tony Award.

Not fairing so well with the critics were Katie Holmes who was in a 2008 production of All My Sons, or Julia Roberts taking to The Great White Way in a 2006 mounting of Three Days of Rain.

In 1998, 12-year-old, Anna Kendrick received a Tony Award nomination for her scene stealing portrayal of Dinah in the Broadway musical High Society, making her the third-youngest Tony Award nominee.



William Shatner last appeared on Broadway in 1961. He begins previews for his one man Broadway show on February 14.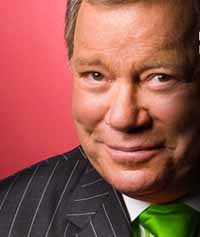 She left The Great White Way for the big screen.

Anna appeared in director Jason Reitman's Up in the Air, alongside George Clooney and Vera Farmiga. For her role in Up in the Air, the National Board of Review named her Best Supporting Actress and she has also picked up nominations from The Golden Globes and The Screen Actors Guild and the Academy Awards.

This year she has a busy slate including, it is reported, set to star opposite John Francis Daley in Rapturepalooza, and has also been cast in The Archivist, to be directed by Robin Wright.

Trained as a classical Shakespearean actor, William Shatner made his Broadway debut in 1956 in Tamburlaine the Great and was last seen on Broadway in A Shot in the Dark in 1961. He's again taking aim at Broadway bring his one man show Shatner's World: We Just Live in It, to the Music Box Theatre with previews beginning February 14 with a run until March 4.

Dolly Parton who wrote the lyrics for 9 To 5 is now penning her own life story with the hopes of turning it into a Broadway musical.

Also heating up on the burners in her mind is the possibility of turning her latest film Joyful Noise into a Broadway show for which she'd pen the music.







Broadway To Vegas is supported through advertising and donations. Priority consideration is given to interview suggestions, news, press releases, etc from paid supporters. However, no paid supporters control, alter, edit, or in any way manipulate the content of this site. Your donation is appreciated. We accept PAYPAL. Thank you for your interest.



ART AND ABOUT


ALBERTO BURRI FORM AND MATTER

Images: Sack, 1954, Fondazione Magnani Rocca; Sacking and Red, 1954, Tate; Iron, 1960, Calvesi Collection; Untitled, 1952, Private Collection. All images by Alberto Burry © Fondazione Palazzo Albizzini, 'Collezione Burri' Città di Castello / DACS 2012.

Alberto Burri (1915-1995) revolutionized the artistic vocabulary of the post-war art world. During the 1950s his celebration of humble materials such as sacking and tar created a new aesthetic, rich in expressive power, that was later to prove decisive for artists associated with the Arte Povera movement.

This exhibition - the first major retrospective of the artist's work to be held in the United Kingdom - offers a comprehensive overview of Burri's achievement through works spanning four decades: from rare, figurative pieces of the late 1940s to the ground-breaking abstract works for which he is best known.

Burri was born in Città di Castello, in Italy's central Umbria region. Trained in medicine, he served as a doctor in North Africa during World War Two, but was taken prisoner in 1943 and interned in a prisoner-of-war camp in Hereford, Texas, where he first began to paint.

According to the Texas State Historical Association: When the United States went to war in 1941, what to do with enemy prisoners of war was among the last considerations of a country reeling from a Japanese attack and preparing for war in Europe. The nation had never held large numbers of foreign prisoners and was unprepared for the many tasks involved, which included registration, food, clothing, housing, entertainment, and even reeducation.

But prepared or not, the country suddenly found itself on the receiving end of massive waves of German and Italian prisoners of war. More than 150,000 men arrived after the surrender of Gen. Erwin Rommel's Afrika Korps in April 1943, followed by an average of 20,000 new POWs a month.

Texas had approximately twice as many POW camps as any other state, first because of the available space, and second, curiously, because of the climate. The Geneva Convention of 1929 requires that prisoners of war be moved to a climate similar to that where they are captured; apparently it was thought that the climate of Texas is similar to that of North Africa. In August 1943 there were already twelve main camps in Texas, and by June 1, 1944, there were thirty-three.

Daily life for the prisoners was basically the same at all base camps. Reveille was at 5:45 A.M., and lights were turned off at 10:00 P.M. Between those times, the prisoners worked, took care of their own needs, and entertained themselves with a large variety of handicraft and educational programs. Every camp had an impressive selection of POW-taught courses, ranging from English to engineering, a POW orchestra, a theater group, a camp newspaper, and a soccer team. Some prisoners even took correspondence courses through local colleges and universities, and their academic credits were accepted by the Germans upon their return. Apparently the majority of German prisoners who spent the war years in Texas remembered their experience as one of the greatest adventures of their lives.

When Burri returned to Italy in 1946 he held his first solo exhibition the following year, displaying works created in a style strongly informed by Expressionism.

Between 1948 and 1950 he developed a radical approach to image-making grounded in a poetic exploration of matter that challenged the two-dimensional nature of the wall-mounted artwork – an interest that he continued to expand and refine over the course of a long career, working with a wide range of materials such as rubber, pumice stone, plastic and sacking. Around 1954, Burri began to char and melt his materials to incorporate a greater element of chance into his compositions. In so doing he was to become a leading protagonist of Art Informel, a Europe-wide trend that focused on the artistic process as much as the finished product.

Drawing on a number of important public and private collections in Italy and the United Kingdom, including Tate Modern and the Galleria Nazionale d'Arte Moderna, Rome, this exhibition reveals Burri's extraordinary ability to conjure poetry – and a powerful sense of monumentality – from the simplest and roughest of materials. Curated by the art historian Massimo Duranti, it represents a long overdue consideration of one of the undisputed masters of twentieth-century art.

On view through April 7, 2012 at the Estorick Collection of Modern Italian Art in London.


SPIDER-MAN LAWSUIT WEB GETS MORE TANGLED
Julie Taymor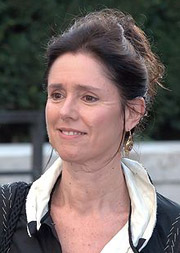 "I don't give a f--- about audience reaction!" stated Julie Taymor about Spider-Man Turn Off The Dark according to a countersuit filed Tuesday, January 17, 2012 by the producers of the trouble prone Broadway musical. The countersuit is against the play's original director Julie Taymor, and claims she is trying to enforce an illegal price-fixing agreement that the company refused to sign.

In a 26-page lawsuit which contains 83 pages of attachments, 8 Legged Productions which is represented by Paolo Morante, has sued the Stage Directors and Choreographers Society (SDC), Taymor, and her company, LOH Inc., in Federal Court in Manhattan. Julie Taymor v. 8 Legged Productions LLC, 1:11- cv-08002-RJH, U.S. District Court, Southern District of New York (Manhattan).

The countersuit accuses Taymor of violating federal antitrust laws by seeking to enforce the collective bargaining agreements of her union, the Stage Directors and Choreographers Society. Taymor claimed her contract stipulated guaranteed royalties and creative control of the Broadway production and its future stagings.

The countersuit also blames Taymor for production delays and cost overruns.

In its countersuit, 8 Legged Productions called "the alleged collective bargaining agreement" a "subterfuge," because it hired Taymor as an independent contractor, not an employee. It claims the alleged agreement was illegal, and so is Taymor's demand for arbitration.

Taymor sued the show's producers in November, including the plaintiff claiming the producers cut her out of royalties, though the musical had earned more than $60 million at the time of her filing. She sought more than $1 million in damages and royalties.

The complaint states: "Defendants have conspired and agreed, in violation of Section 1 of the Sherman Act, 15 U.S.C. § 1, to fix minimum royalty rates, health and pension benefits, and other nonbargained-for compensation for Taymor's services as 'Spider-Man's' director, collaborator and mask designer at supracompetitive levels, by purporting to impose the collective bargaining agreement between The Broadway League and the SDC (the 'Illegal Agreement') upon Taymor's work on the musical."

"The performance was a disaster," the producers said in the document referring to the first show which not only ran for hours, but "suffered from numerous technical problems, and had no ending."

Taymor "insisted on developing a dark, disjointed and hallucinogenic musical involving suicide, sex and death," the producers stated in their complaint. They allege she "stormed out of meetings if changes were even hinted at and stopped talking to any member of the production who suggested that changes should be made."

"Word of mouth is poor," Emmy Award winner Glen Berger wrote in a January 20, 2011, e-mail to then-choreographer Daniel Ezralow. Berger co-wrote the book with Taylor. "Is that Julie's fault? Actually, no. But word of mouth is poor because of the bookwriting. And if she refuses to substantively improve the book, and the show subsequently closes, then yes, it will be completely her fault," wrote Berger who is currently working on a trilogy about America, psychedelics, and agriculture.

The legal papers state that Taymor bellowed, "I don't give a f--- about audience reaction!"

According to the documents, producers informed Taymor that because of audience reaction and poor ticket sales, they'd be forced to close without improvements. They supported a new storyline, dubbed Plan X by Berger, the countersuit said. Plan X diminished the role of Arachne, a mythical spider woman some say Taymor based upon herself, and hewed more closely to the Spider-Man plot in comic books and films.

In addition to being Broadway's most expensive show to mount, Spider-Man has the highest operating costs, about $1.1 million each week. After undergoing a major revampment, the show formally opened on June 14, 2011, after 182 previews, and has consistently ranked among Broadway's top-grossing shows.

When Taymor refused to go along with Plan X which was supported by Bono and the Edge of U2, the composers of the show, "the producers had no choice but to terminate Taymor as both a collaborator and a co-bookwriter," according to the countersuit.

She was also fired as director, and replaced by Philip Wm. McKinley. Roberto Aguirre-Sacasa assisted Berger on a new book.

Taymor's lawyer, Charles T. Spada, called the countersuit "baseless" in a statement distributed by her spokesman, Chris Kanarick. "In her lawsuit, Ms. Taymor will continue to vigorously seek enforcement of her creative rights and will respond to the defendants' counter-claims, as well as their outrageous mischaracterization and attempts to besmirch her reputation."


SWEET CHARITY


LA BELLA NOTTE AFTER PARTY Dance the night away to live music from Rock and Roll Hall of Fame inductee Felix Cavaliere, multi-platinum album recording star John Elefante, and Small Time Rock Stars! Take fun Venetian-themed photos, enjoy wine and dessert.

There will also be a Silent Auction of spectacular one-of-a-kind items in a variety of price points.

Sherry Hooten, Chairman. Lisa Price, Co-Chair. Ashley N. Cox and Lauren L. Greenwood, Assistant Co-Chairs.

Committee: Melissa Groven, Lauren Hansen, Elizabeth A. Killian, Nikki Peal.

Cocktail Attire / Black Tie Optional. Saturday, January 28, 2012 9:30 p.m. - 12:30 a.m. at the Hilton Downtown Nashville. Proceeds benefit Nashville Opera education & outreach programs.


WEDDING BELLS . . . .


DANA JILL SALTZMAN and RICHARD MARKMAN SIEGEL

Newlyweds Dana and Richard Siegel proudly holding up a sign proclaiming they are The Siegel Family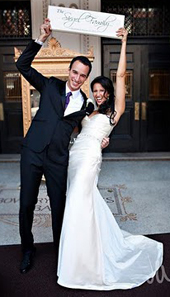 were married on August 20, 2011 in a ceremony conducted by Rabbi Peter J. Rubenstein at Capitale Manhattan.

The bride who graduated from Ithaca College with a B.F.A in Musical Theatre, is Director, Marketing and Digital Media, Rodgers & Hammerstein in New York City. Previously she was the Manager of Digital Marketing for Sony Music Commercial Music Group.

The groom is studying for his Master's in Business Administration from Columbia University. He previously worked in New York City at the European based investment banks, Rothschild and Credit Suisse, as an investment banker and private equity analyst. He graduated from the University of Michigan in Ann Arbor.

The couple met on a blind date, set up by the bride's mother and groom's aunt, who themselves were childhood friends.

The bride once played Julie Laverne in Show Boat at the Merry-Go-Round Playhouse in Auburn, NY and loved getting to sing Can't Help Lovin Dat Man of Mine. Dana also lists her favorite song as You'll Never Walk Alone. Now that she is Mrs. Siegel, the beautiful brunette can relish in both musical compositions.

The couple honeymooned Thailand, "which was unreal. It is such a beautiful and diverse country. It was all such a dream and now that we are back to reality it is even better," Dana told Broadway To Vegas.

The bride is the daughter of Sandi and Mitchell Saltzman of Dix Hills, New York. The bride's father is the President of SHM Metro and Proform Mating a janitorial supplies distribution company. Her mother is a reading specialist at the Charles Campagne Elementary School in Bethpage, New York.

The groom is the son of Marcia and Irwin Siegel of Manhattan. The groom's father is a partner at Agins, Siegel, Reiner and Bouklas, a Manhattan law firm. His mother is an educational consultant working for NYC Navigator, a relocation company based in Manhattan.


NBC NAMES FIRST 15 SMASH: MAKE A MUSICAL SCHOOLS


NBC's Smash actors Christian Borle, Brian d'Arcy James and Jaime Cepero; Smash executive producers Craig Zadan and Neil Meron; A Chorus Line's Baayork Lee, Bonnie and Clyde's Jeff Calhoun and Annie creators Thomas Meehan, Charles Strouse and Martin Charnin were some of the celebrities who traveled to Atlanta to applaud the 3,000+ students and teachers representing 65 schools in 19 states staging musical theater productions in their communities at the 2012 Junior Theater Festival, at the Cobb Galleria in Atlanta.

Presented by New York's iTheatrics and Atlanta's and Atlanta's Theater of the Stars and sponsored by leading theatrical licensor Music Theatre International (MTI), Disney Musicals and NBC, the Junior Theater Festival is the world's largest musical theater festival dedicated to groups working with elementary, middle and high school students.

The festival included the announcement by NBC's Smash actors Christian Borle, Brian d'Arcy James and Jaime Cepero; Smash executive producers Craig Zadan and Neil Meron announced the first 15 schools across the nation which will take part in NBC's Smash: Make a Musical.

The schools selected are: Renfroe Middle School in Decatur, GA; The University of Chicago Charter School Woodlawn Campus (UCW) in Chicago, IL; Paschal High School in Fort Worth, TX; Place Bridge Academy in Denver, CO; Middleton Street Elementary School in Huntington Park, CA; Independence Charter School in Philadelphia, PA; Desert Sands Middle School in Phoenix, AZ; Wheaton High School in Silver Spring, MD; Sharpston High School in Houston, TX; W. H. Oliver Middle School in Nashville, TN; Leadership and Public Service High School in New York, NY; KIPP Bridge Charter School in Oakland, CA; Stroud High School in Stroud, OK; The Academy at Westinghouse in Pittsburgh, PA, and Morris E. Ford Middle School in Tacoma, WA

Students from Central Drama Players in Mayfield, Kentucky won the Freddie G Broadway Junior Spirit Award, the festival's top award given to the group that most embodies the spirit of educational musical theatre. Premiering on NBC on February 6th Smash is a musical drama that celebrates the beauty and heartbreak of the Broadway theater as it follows a cross-section of dreamers and schemers who all have one common desire -- to be a "Smash."

The cast features Debra Messing (Emmy winner, Will & Grace), Anjelica Huston (Oscar winner, Prizzi's Honor), Jack Davenport (Pirates of the Caribbean films), Christian Borle (Legally Blonde: The Musical), Megan Hilty (9 to 5: The Musical), Katharine McPhee (American Idol), Raza Jaffrey (MI-5, Sex and the City 2), Brian d'Arcy James (Shrek The Musical) and Jaime Cepero (Porgy & Bess).

The executive producers are Emmy and Oscar winner Steven Spielberg, Theresa Rebeck (Mauritius, NYPD Blue), David Marshall Grant (Brothers & Sisters), Craig Zadan and Neil Meron (Chicago, Hairspray), Darryl Frank and Justin Falvey (United States of Tara, The Borgias), Marc Shaiman and Scott Wittman (Hairspray, Catch Me If You Can).


GAYLORD ENTERTAINMENT AND DOLLY PARTON'S DOLLYWOOD COMPANY TEAM UP
Dolly Parton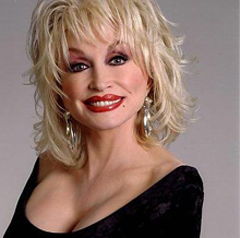 Two of the biggest names in Tennessee tourism Gaylord Entertainment and Dolly Parton's Dollywood Company have announced they have entered into a memorandum of understanding for a 50/50 joint venture to develop a 105-acre family entertainment zone adjacent to the Gaylord Opryland Resort & Convention Center.

The Dollywood Company will serve as the operating partner. Phase one of the project is a yet unnamed $50 million water and snow park, the first of its kind in the U.S. A fall 2012 groundbreaking date is expected with the park opening slated for summer of 2014.

The water and snow park will anchor the project which offers room for future expansion. The park will provide a mix of high energy water activities for the summer season and designated snow activities for winter play. Once open, first year attendance is projected at 500,000, a large portion of which will come from out of state, bringing in substantial tourism revenue to Tennessee and Nashville. Dollywood expects to employ 450 full-and part-time employees, including both the construction phase and once the facility is operational.

The announcement stated that "this proposed attraction furthers Gaylord's focus on growing the leisure side of its business and continuing to drive revenue through its top-notch entertainment attractions throughout the year. The Dollywood Company is responsible for managing Dolly Parton's Dollywood and Dollywood's Splash Country in the Smoky Mountains of East Tennessee, as well as her dinner theatre attraction, Dixie Stampede. Annually, these attractions attract approximately four million visitors and have won some of the industry's most coveted awards including "world's best theme park" and 'America's most beautiful water park.'"


PBS ANNOUNCES OSCAR HAMMERSTEIN - OUT OF MY DREAMS
Oscar Hammerstein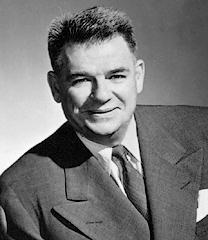 Matthew Morrison, the Tony, Emmy, and Golden Globe nominated star of stage - Lieutenant Cable in South Pacific and The Light in the Piazza, and screen - Glee - will host a brand-new PBS pledge special celebrating one of America's greatest theatrical geniuses, Oscar Hammerstein.

The project will begin airing on PBS stations across America on March 3.

Oscar Hammerstein: Out of My Dreams is a celebration of the most acclaimed lyricist and librettist of the 20th century. Hammerstein worked in the theater for over 40 years, writing the lyrics for over a thousand songs and the libretti for dozens of operettas and musicals performed on Broadway, in London and in Hollywood films. Brimming over with movie clips from his greatest musicals, this new PBS special features interviews with Stephen Sondheim, Harold Prince, Shirley Jones, Mitzi Gaynor, Hammerstein family members and others.

The film includes segments from five of the timeless, ever-popular Rodgers & Hammerstein films, including iconic scenes from Oklahoma!, Carousel, South Pacific, The King and I and the most popular movie musical of all time, The Sound of Music. Also featured are songs and scenes from among the several movie versions of Show Boat, as well as a clip from the rarely seen film, Lady Be Good, with Ann Sothern singing The Last Time I Saw Paris, written by Oscar Hammerstein II on the day Paris fell to Nazi Germany. Set to music by Jerome Kern, it won the Academy Award as Best Song in 1941.

This program also celebrates Hammerstein's extraordinary work as a humanitarian and political activist, a part of his life that is not as well known as his artistic achievements. From the beginning of his career to the end, he used his creative talents to raise the social consciousness of audiences all over the world.

Show Boat - to a degree unprecedented in the musical theater of its time - took an unflinching look at racial oppression in the post-Reconstruction South, and South Pacific (with its controversial stance on prejudice, expressed in the song You've Got To Be Carefully Taught) took a bold stand on the issue of civil rights.

Oscar Hammerstein: Out of My Dreams was written and directed by JoAnn Young. Edited by: Laura Young. Producer: Sven Nebelung. Consulting Producer: Oscar Andrew Hammerstein who is the famed composer's grandson. Associate Producer: Amy Asch. Re-recording Mixer: Richard Fairbanks.


ARTS GARAGE AIMS TO TAKE UP VOID LEFT BY FLORIDA STAGE CLOSING
Woody Guthrie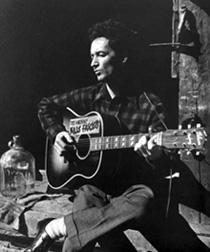 Arts Garage a multi-disciplinary cultural hub for visual artists, musicians, performers, film presenters and arts educators located in Delray Beach, Florida. Their mission is to collaborate with emerging artists and cultural innovators to facilitate an exchange of art and ideas and to present cutting-edge, interdisciplinary performances and exhibitions.

With the close of Florida Stage, Alyona Aleksandra Ushe, Executive Director of Arts Garage has sent a message indicating that Arts Garage intends to step up to the performance plate.

Saddled with a $1.5 million debt the well respected Florida Stage, an iconic presence in South Florida's theatre scene since 1987, closed its doors last June filing for Chapter 7 bankruptcy after exhausting its operating funds.

At that time Florida Stage sent a letter to their subscribers which admitted that the theater's subscriber base had shrunk from more than 7,000 at its height to fewer than 2,000. Louis Tyrrell, the producing director stated; "that while the recession had bitten into ticket sales and donations, many of the theater's most reliable patrons had lost money with the convicted Ponzi scheme operator Bernard Madoff."

Florida Stage described itself as "the nation's largest theater dedicated to producing exclusively new and developing works." Among its world premieres have been works by frequently produced playwrights including William Mastrosimone, Lee Blessing, Deborah Zoe Laufer, Steven Dietz and Thomas Gibbons.

"All of us lost a valuable Palm Beach County cultural asset," wrote Ushe referring to the demise of Florida Stage, and indicating "a renewal of the Florida Stage legacy with the birth of The Theatre at Arts Garage."

"We will launch our theatre program with Master Playwrights Series in February and Arts Garage New Play Festival in March. Our inaugural production is Woody Sez, the acclaimed Woody Guthrie musical celebrating this 20th Century folk music icon's 100th Birthday, which runs from March 16th through April 8th."

Woody Sez with words and music by Woody Guthrie is devised by David M. Lutken with Nick Corley and Darcie Deaville, Helen J. Russell, and Andy Teirstein.

The production received rave review when it was staged last January in London. It is described as: "Woody Guthrie is a musical hero of legendary proportion who transformed folk music into a vehicle for social protest and evoked the restless spirit of the Dust Bowl generation. Woody Sez brings the giant to life in a joyous, toe-tapping, and heartfelt theatrical portrait that uses Woody's words and songs to transport the audience through his fascinating, beautiful, and sometimes tragic life. Featuring many classic Woody tunes including This Land is Your Land and Bound for Glory, Woody Sez captures the heart and spirit of Woody Guthrie and the stories of America."

Promised Ushe: "Now, The Theatre at Arts Garage will carry the artistic torch into the future."


SPREADING THE WORD


ARTSPEAK a non-profit arts education program which is celebrating its 25th anniversary this year stages it's next event on Tuesday, January 31.

Tony Award winner Alice Ripley, Capathia Jenkins, and Darius de Haas talk about their careers, answer questions, sign autographs, and sing.

At the Albert Einstein High School, in Kensington, Maryland.

ArtSpeak! is a program for students that brings artists to schools to raise interest and awareness of the theater and the arts. For over a decade, the program has been bringing actors, musicians, composers, conductors, dancers and other artists into the Washington, DC area to meet students and educate them about the performing arts.

The events are conducted as panel discussions with question and answer sessions, contests and games. The program is open to anyone, but is aimed at students. Adults are welcome but are encouraged to bring a student along. There is no charge for attending, no tickets or reservations are required, and admittance is granted on a first come first served basis.

A VICTORIAN MELODRAMA of triumph over divorce, kidnapping, madness, seduction, and betrayal. Harriet Hubbard Ayer, Cosmetic Entrepreneur and Newspaper Columnist: Her Daring Marketing of Beauty. Against all odds, Harriet Hubbard Ayer succeeded in 1886 as the first woman to own and operate her own cosmetics company: Recamier Manufacturing, Inc. But in a stranger-than-fiction twist of fate, the men in her life tried to steal her business and seize her children by having her drugged and eventually committed to an insane asylum. Upon her escape, this persevering woman reinvented herself as a journalist for Joseph Pulitzer's New York World, where her articles about health, beauty, and manners inspired her female readers to achieve their dreams.

Annette Blaugrund, Ph.D., author of Dispensing Beauty in New York and Beyond: The Triumphs and Tragedies of Harriet Hubbard Ayer (The History Press, 2011), brings to light this Victorian melodrama of triumph over divorce, kidnapping, madness, seduction, and betrayal.

Co-sponsored by the Victorian Society of New York. Tuesday, January 24, 2012 at the Museum of the City of New York.

LL COOL J a two-time Grammy Award winner is set to host the 54th Annual Grammy Awards, marking the first time in seven years that the music industry's premier event will have an official host. Known as Music's Biggest Night will takes place live on February 12, at Staples Center in Los Angeles and will be broadcast on the CBS Television Network.

KEVIN SPACEY currently starring in the title role of Richard III will take part in an Artist Talk along with members of the cast who discuss Richard III, the third and final installment of The Bridge Project, illuminating the creative process behind the ambitious undertaking.

Thursday, January 26, in a post-show event at BAM in Brooklyn.

A SERIES OF FOUR LECTURES and conversations moderated by Dominic Taylor, Associate Artistic Director - New Play Development at Penumbra Theatre and an Associate Professor at the University of Minnesota.

The first lecture, Reshaping the Black Image on the American Stage: Penumbra's Legacy and Influence, features Lou Bellamy, Founder and Artistic Director, Penumbra Theatre Company Professor Emeritus, University of Minnesota, takes place Thursday, January 26, at the Regis Center for Art, in the In-Flux Auditorium. Hear from renowned scholars, engage in conversation, and enjoy a complimentary beverage and dessert. Free and open to the public-no reservation required.

A KING AND NO KING by Beaumont & Fletcher. Directed by Michael Sexton. Featuring Matthew Rauch. Billed as "Absolute power corrupts absolutely deliciously in this sensational Jacobean tragicomedy." The reading takes place Monday January 23, 2012. Presented by the Red Bull Theater at the Theater at St. Clements in NYC.

HEIDI KLUM/SEAL SAD NEWS according to TMZ, what the entertainment world thought was a happy couple - Heidi Klum and Seal - are reportedly going to divorce.

The report says that Klum will cite "irreconcilable differences" when she files divorce papers in Los Angeles, possibly as early as this week.

The couple married in 2005 and have renewed their vows on their anniversary every year.

Heidi Klum's right arm boasts an artistic script tattoo interpretation of her husband's name as well as a star for each of their children. ( See Broadway To Vegas column of November 6, 2011 ) They have three children together Henry, 6, Johan, 5, and Lou Solola, 2, and Seal adopted Klum's daughter, Leni, 7, from a previous relationship.

Shortly before the divorce news broke, Seal used his Twitter account to post a cryptic "The End, " which some are interpreting as a hidden message to his fans.


OTHER PEOPLE'S MONEY


ROYALTIES DISPUTE SETTLED Cast members from the 1985 production of Les Miserables will continue to receive royalties from the original London cast recording of the musical, after Equity settled a dispute which began when the payments were stopped, as was first reported by London's The Stage.

Actors including Michael Ball, Frances Ruffelle and Peter Polycarpou - who all sang on the recording - had expressed outrage that First Night Records, which released the album, ceased payments as of the end of last year. Several other performers also complained to the actors union.

First Night Records initially said it had paid all the royalties that were owed, because of a 25-year clause in the standard contract between Equity and the British Phonographic Industry - of which FNR is a member - that stipulates that royalties be paid only for 25 years. The Les Miserables recording has now passed that significant date.

However, FNR has now reinstated royalties for performers on the original cast recording.

Meanwhile, Equity is to begin talks with BPI about renewing the agreement.

Martin Brown, assistant general secretary at Equity, said: "We are delighted that the problem over royalty payments to the original cast of Les Miserables appears to have been settled and we welcome the opportunity to have talks with the BPI about updating and renewing this agreement."

THE MOUNTAINTOP which ends its limited engagement today, January 22, recouped its entire initial investment of $3.1 million.

The Mountaintop began performances on September 22, 2011, at the Bernard B. Jacobs Theatre and opened on October 13, 2011. Upon closing, the production will have played 24 preview and 117 regular performances.

The drama starred Academy Award nominee and Golden Globe winner Angela Bassett and Academy Award nominee Samuel L. Jackson.

Grammy Award-winning saxophonist and Tony Award nominee Branford Marsalis composed original music for the production.


PRESIDENT KENNEDY'S HEARSE AND 3 BRET MICHAELS' CARS AUCTIONED
The white hearse which carried the body of President Kennedy. Photo: Barrett-Jackson Auction Company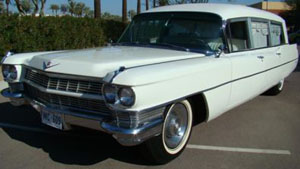 The 1964-model Cadillac hearse that carried President John F. Kennedy's body and casket after his assassination was auctioned Saturday in Scottsdale, Arizona, by auctioneer Barrett-Jackson Auction Company, which has spent 40 years specializing in hammering down "the finest selection of quality collector cars "

Following President Kennedy's November 22, 1963 assassination in Dallas, the white hearse carried Kennedy's body in a 3-mile trip from Parkland Memorial Hospital to Love Field, where Air Force One was waiting to transport the casket to Washington. First lady Jacqueline Kennedy was a passenger in the car's jump seat during the ride, auctioneer Barrett-Jackson Auction Company said.

The car, which has a green-and-white interior, was built for display as a new model year introduction at the National Funeral Home Directors Association Convention in Dallas in October 1963. The O'Neal Funeral Home in Dallas bought it at the close of the convention. The car was listed as having eight cylinders and a four-speed automatic transmission.

The funeral home had the contract with Parkland for both the hearse and ambulance service, and it provided the casket and hearse for the drive from the hospital, where Kennedy was pronounced dead, the auction house said.

The funeral home had two hearses on site at the time and intended to use a black one, but First Lady Jacqueline Kennedy objected and requested that her slain husband's body be transported in the white hearse.

The O'Neal Funeral Home owned the hearse until the late 1960s when the funeral home went out of business, and the hearse was sold. Arrdeen Vaughan, believed to be an employee, bought it. Vaughan sold it more than four decades later to its current and third owner, whose name wasn't disclosed.

Built by the Miller-Meteor Co. of Piqua, Ohio, the hearse with 47,818 miles was previously offered on eBay for $1 million.

An estimated 250,000 people visited the auction where more than 2,500 cars went on the auction block. The hearse was offered at no reserve.



Bret Michaels' Bentley. Photo: Barrett-Jackson Auction Company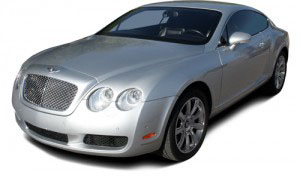 The hearse driver, Aubrey Rike, died in 2010, the auction firm added.

"It's an honor to be able to offer a vehicle of this stature," Barrett-Jackson Auction Company Chairman and CEO Craig Jackson said in a statement. "While its duty was solemn, it was also extremely important and played a crucial role in transporting the president so he could be laid to rest."

"The eyes of the world were on this car on that unforgettable day in American history," Steve Davis, president of Barrett-Jackson, said in a statement.

Also on the auction block at the sold out 41st Annual Barrett-Jackson Scottsdale Auction, which took place January 15-22, 2012 are three vehicles from rock legend Bret Michaels' prized personal collection.

But before his cars crossed the block, Michaels performed on the stage at the private Barrett-Jackson Opening Gala. Though the exclusive Gala is limited to invited friends, family and VIPs, a few lucky locals won tickets through local radio stations, and Barrett-Jackson's Twitter feed.

Michaels consigned his 2004 Bentley Continental described as "The stunning, Moonbeam Silver car features a 6.0 Liter twin turbo W12, GPS navigation and premium package."

Michaels also sold his 2004 Lincoln Navigator, billed as "a true Rock Star vehicle as featured on Michaels' hit VH1 show, Rock of Love. The 5.4 Liter V8 features leather interior and a DVD player.

Finally, Michaels offered his 2011 Ford Explorer which was featured on his hit TV show Life As I Know It. The Explorer features a navigation system, luxury package and V6 engine. Last year, Michaels' 1969 Camaro sold for $220,000 during primetime auction hours.



CQ/CX by Gabe McKinley inspired by the story of Jayson Blair, a reporter who resigned from the Times in 2003 after an investigation revealed plagiarism and fiction in his work.

Tony Award nominee David Leveaux directs.

The fact-inspired drama will star Tony Award nominee Larry Bryggman, Peter Jay Fernandez, Tim Hopper, Arliss Howard, Kobi Libii, David Pittu, Steve Rosen and Sheila Tapia.

CQ/CX, a reference to obsolescent proofreading marks made by a copy editor, is described by the Atlantic Theatre Company as: "In the world premiere of Gabe McKinley's CQ/CX, Jay, an up and coming black reporter [played by Kobi Libii] at The New York Times, finds his dreams of becoming a famous journalist come crashing down as he becomes the center of a plagiarism scandal. Drawing on his own experience as a newsman, McKinley weaves a revealing and complex story about the collateral damage of unchecked ambition and compounded lies. In this new play inspired by real events, truth becomes slippery and racial tensions reach a boiling point. CQ/CX raises difficult questions about the state of our media culture, and the meaning and price of journalistic integrity."

The production team for CQ/CX includes scenic designer David Rockwell, costume designer Jess Goldstein, lighting designer Ben Stanton, sound designer and creator of original music David Van Tieghem and projection designer Peter Nigrini and C. Andrew Bauer.

Performances for this world-premiere production begin January 25 with the official opening slated for February 15 at the Peter Norton Space in NYC.

VERONICA'S ROOM by Tony Award nominee and Edgar Allen Poe Lifetime Achievement Award winner Ira Levin.

This chilling psychological thriller by Ira Levin explores the thin line between fantasy and reality as it spins a spider's web of deceit, madness, and murder! A young couple find themselves enticed to the Brabissant mansion by its caretakers, the lonely Mackeys. Struck by the girl's resemblance to the long-dead daughter of the family for whom they work, the couple induces her to impersonate Veronica to comfort the only living Brabissant, her addled sister who believes Veronica is still alive. Once decked out in Veronica's clothes - the nightmare truly begins.

Veronica's Room was first presented on October 25, 1973, by Morton Gottlieb at The Music Box Theatre in New York City.

Levin's best-known play is Deathtrap, which holds the record as the longest-running comedy-thriller on Broadway. In 1982, it was made into a film starring Christopher Reeve and Michael Caine.

Levin's best-known novel is Rosemary's Baby, a horror story of modern day Satanism and other occultisms, set in Manhattan's Upper West Side. In 1968, it was made into a film starring Mia Farrow and John Cassavetes. Ruth Gordon won an Oscar for Best Actress in a Supporting Role for her performance.

Veronica's Room runs January 26 - February 12, 2012 at the Bickford Theatre in Morristown, NJ.

NECESSARY SACRIFICES at the Fords' Theatre in Washington, DC announced that Craig Wallace will take on the role of Frederick Douglass in the world premiere of Necessary Sacrifices.

Wallace replaces David Emerson Toney, who withdrew from the production because of a private health matter.

In order to allow sufficient rehearsal time for Wallace, Ford's Theatre has canceled four preview performances between January 20 and January 24 and added February 14-18 performances to the schedule.

MISS ABIGAIL'S GUIDE TO DATING, MATING, AND MARRIAGE! by Ken Davenport and Sarah Saltzberg, based on Abigail Grotke's popular book kicks off its first national tour at the Downstairs Cabaret Theatre in Rochester, NY with performances through January 29. The production then opens February 3 at the Broward Center for the Performing Arts in Ft. Lauderdale, FL.

Starring Laurie Birmingham in the title role, Miss Abigail is the most sought-after relationship expert to the stars - think Dr. Ruth meets Emily Post - and in Miss Abilgail's Guide, she and her sexy sidekick Paco (played by Gabriel Gutiérrez) travel the globe teaching her outrageously funny "how-tos" on dating, mating and marriage.

Davenport directs as Miss Abigail takes you back to a simpler time, before booty calls and speed-dating, back when the divorce rate wasn't 50 percent and Fidelity was more than an investment firm.

Now in its second year, the acclaimed Off-Broadway production began preview performances on October 7, 2010 and officially opened on October 24. The Off-Broadway production currently stars Christine Pedi as Miss Abigail and Eddie Gutierrez as Paco.

TIME STANDS STILL by Donald Margulies. Directed by ensemble member Austin Pendleton.

Featuring ensemble members Francis Guinan and Sally Murphy with Randall Newsome and Kristina Valada-Viars.

A witty, intelligent look at what happens when ordinary life is refracted through the lens of war.

For photojournalist Sarah Goodwin, happiness is rushing from hotspot to hotspot capturing images of global conflict. When she barely survives a bomb blast in Iraq, she's forced to return home into the care of her long-time lover, James. She's caught off-guard by James' desire for family and by the simple domestic life pursued by Richard, her editor, and his much younger girlfriend, Mandy. Pressed to consider settling into a "normal" life, Sarah must confront her addiction to the drama and chaos of war.

In the Upstairs Theatre through May 13, 2012. Steppenwolf in Chicago.

DISASTER! a 1970's disaster movie …musical written by Seth Rudetsky and Jack Plotnick. Directed/Choreographed by Denis Jones. Music Direction by Steve Marzullo.

The show starts on a summer night in 1979. All the hottest New York City A-Listers are putting on their platform shoes and polyester disco shirts and heading to the grand opening of Manhattan's first floating casino and discotheque. Little do they know that their night of boogie fever, Farrah Fawcett-feathered-hair and Bella Abzug hats will turn into...Disaster The best 70's Songs! The biggest 70's Disasters - Disaster!

Starring stars Paul Castree, Drew Geraci, Tom Riis Farrell, Kathy Fitzgerald, Lauren Kennedy, Anika Larsen, Carrie Manolakos, Lacretta Nicole, Clark Oliver, Zak Resnick, Seth Rudetsky, Clif Thorn with Sherz Aletaha, Saum Eskandini, Spring Groove, Jennifer Knox and Kevin Loreque.

Creative team includes: Costumes by Brian Hemesath, Sets by Colin McGurk, Stage Manager Tom Kosis.

Starting a Sunday Night run at The Triad in NYC on January 22 - February 26, 2012 .

PROPHETS OF FUNK Conceived and directed by David Dorfman, choreography and text by David Dorfman Dance. Collaborators on Prophets of Funk include OBIE Award winning dramaturge Alex Timbers, creative consultant/scholar-in-residence David Kyuman Kim, media designer Jacob Pinholster, sound designer Samuel Crawford, lighting designer David Weiner in association with Dans Sheehan, and the music of Sly & The Family Stone.

Dancers: Kyle Abraham, Meghan Bowden, David Dorfman, Luke Gutgsell, Renuka Hines, Raja Kelly, Kendra Portier, Karl Rogers, and Whitney Lynn Tucker.

The production celebrates the groundbreaking, visceral and politically innovative music of Sly and The Family Stone, one of the first major national bands integrated along race and gender lines. The piece for eight dancers explores the prophetic possibilities of music and dance and invites everyday people to find strength and joy in the muck and mess - the funk - of everyday life.

The Joyce Theater performance will be the NYC premiere of the fully staged version of Prophets of Funk and a return of David Dorfman Dance to The Joyce for the first time since 2005.

Prophets of Funk was previewed at Vanderbilt University in September 2010, premiered at Connecticut College in February 2011.

David Dorfman Dance will perform Prophets of Funk from January 24-29, 2012 at The Joyce Theater in New York City.


WHO'S WHERE




SOWETO GOSPEL CHOIR since its inception in 2002, the Grammy Award winning Soweto Gospel Choir has toured around the world, shining a spotlight on the beauty, rarity and emotional sounds of South Africa. Their performances feature earthy rhythms, rich harmonies, acapella numbers, and a four piece band and percussion section paired with energetic dancing and vibrant, colorful costumes. This dynamic choir performs both traditional and contemporary music in six of South Africa's 11 official languages. Saturday, January 28, at the Farthing Auditorium in Boone, NC.

PETULA CLARK will perform her chart-topping pop hits like Downtown, I Know A Place and My Love, as well as highlights from her stage and screen roles in Sunset Boulevard, Blood Brothers and Finian's Rainbow, January 24-February 4 at Feinstein's at Lowes Regency in NYC.

JACKIE EVANCHO with musical host David Foster performs Saturday, January 28 at the Fantasy Springs Resort Casino in Palm Springs, CA.

CHERISH THE LADIES perform Friday, January 27, at the Performing Arts Center in Tarpon Springs, FL.

LENNY KRAVITZ on stage Friday, January 27, at the Wang Theatre in Boston. On Saturday the show is at Radio City Music Hall in NYC.

PAULA POUNDSTONE telling funny stories on Friday, January 27, at the Tower Theatre in Fresno, CA.

THE KINGSTON TRIO performing their folk hits Friday, January 27, at the Largo Cultural Center in Largo, FL.


FINAL OVATION


ETTA JAMES died January 20, 2012, from complications from leukemia with her husband, Artis Mills, and her sons by her side. She was 73.

The singer bridged the gap between rhythm and blues and rock and roll. Known for her earthy voice which made hits out of The Wallflower, Something's Got a Hold on Me and the wedding favorite At Last, she was diagnosed with leukemia in 2010, and also suffered from dementia and hepatitis C. James died at a hospital in Riverside, California. She would have turned 74 on January 25.

She spent years battling a drug addiction.

Her 1995 autobiography, Rage to Survive stated: "The bad girls had the look that I liked. I wanted to be rare, I wanted to be noticed, I wanted to be exotic as a Cotton Club chorus girl, and I wanted to be obvious as the most flamboyant hooker on the street. I just wanted to be."

She was inducted into the Rock & Roll Hall of Fame in 1993 and the Blues Hall of Fame in 2001.

Neil Portnow President/CEO of The Recording Academy issued the following statement:

"Three-time Grammy winner and Recording Academy Lifetime Achievement Award recipient Etta James leaves behind a dynamic legacy spanning six decades. Her music knew no boundaries as she explored diverse genres including blues, soul, R&B, rock and roll, gospel and jazz. She will forever be remembered for her timeless ballad At Last, and a powerful voice that will echo around the world for generations to come. We extend our deepest sympathies to her family, friends, fans and all who have been stirred by her soulful songs and passion for music."

BILL MOORE veteran Las Vegas show producer died January 19, 2012 in Las Vegas of a brain tumor. He was 86.

For more than 35 years, along with his late partner George Arnold, the pair produced successful revues including Nudes on Ice, at the then Union Plaza Hotel, Razzle Dazzle and City Lites which enjoyed a 13 year run at the Flamingo Hotel.








Next Column: January 29, 2012
Copyright: January 22, 2012. All Rights Reserved. Reviews, Interviews, Commentary, Photographs or Graphics from any Broadway To Vegas (TM) columns may not be published, broadcast, rewritten, utilized as leads, or used in any manner without permission, compensation and/or credit.
Link to Main Page
---
Laura Deni



For the snail mail address, please E-mail your request.
CLICK HERE FOR COMMENT SECTION