! >
Broadway To Vegas
  SHOW REVIEWS     CELEBRITY INTERVIEWS     GOSSIP     NEWS 
| | |
| --- | --- |
| | |
Copyright: January 21, 2001
By: Laura Deni
CLICK HERE FOR COMMENT SECTION

ROBERT REDFORD IS A NO SHOW - JULIANNE MOORE HONORED; STARS WITH SPACEY

The guy - that would be Robert Redford - didn't even show up for his own Sundance Film Festival. Seems he's off shooting the thriller Spy Game in Morocco with Brad Pitt.


JULIANNE MOORE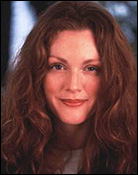 While the terribly hip crowd was disappointed, most were too busy flip-phoning and babe-ing each other to grieve long.

Last night film actress Julianne Moore was awarded the 2001 Sundance Film Festival's prestigious Piper-Heidsieck Tribute to Independent Vision. The award is given annually to honor "the original voice and vision of an independent film artist" and was presented to Moore during a ceremony in Park City's Egyptian Theatre, that included a live interview with questions fielded by actor John Cameron Mitchell, who is showcasing his film Hedwig and the Angry Inch at this year's festival.

Retrospective clips of Moore's work were shown, as well as tributes from several special guests, including Lyle Lovett. Actor-writer Wallace Shawn, who co-starred with Moore in 1994's Vanya on 42nd Street, hosted a "roast."

The night's events also included a musical tribute to Moore by bluegrass artist Emmylou Harris.

During the question and answer session Moore announced that she is excited about teaming up with Kevin Spacey in the new film The Shipping News, which will begin filming in Nova Scotia in April. "I'm thrilled to be working with him, but it's probably going to be cold."

As to what motivates her she replied, "I've always told people the reason I became an actress is because I was always a big reader," said Moore, stating that the scripts and the characters and not money have motivated her to make movies. "You're always walking the fence in this business. You do some things for money, you do some things for art, but I won't take a part unless it's something I really, really, really want to do."

Moore grew up as a "military brat" living in over two dozen locations around the world with her parents, a psychiatric social worker and a military judge.

She finally found her place at Boston University, where she earned her Bachelor of Fine Arts (B.F.A.) degree in acting from the School of the Performing Arts.

After graduation, she headed to The Big Apple, where she started her acting career. Some of the off-Broadway plays she appeared in included Caryl Churchill's Serious Money and Ice Cream With Hot Fudge.



JULIANNE MOORE on AS THE WORLD TURNS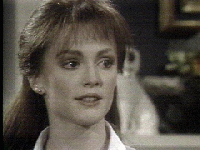 Later moving into daytime television, Moore appeared briefly on The Edge of Night. From 1985 to 1988 she played two half-sisters Frannie and Sabrina on the soap As The World Turns. This performance later led to an Outstanding Ingenue Emmy Award in 1988.

Earlier this year, she received an Academy Award nomination for her performance in the drama The End of the Affair.

"Julianne Moore has the kind of charismatic talent that magnetically draws one to a film simply because she appears in it," said Geoffrey Gilmore, co-director of the festival and director of film programming. "The array of characters she has portrayed demonstrates a range and capability that places her on par with the screen idols of the classic Hollywood era. And yet, although she has already received a great deal of public acclaim, she is an actress whose career choices reflect a lifelong commitment to creative growth and artistic achievement."

Previous recipients of the Piper-Heidsieck tribute were John Turturro (1992), Denzel Washington (1993), Gena Rowlands (1994), Nicolas Cage (1995), Dianne Wiest (1996), Tim Robbins (1997), Frances McDormand (1998), Laura Dern (1999) and Kevin Spacey (2000).



LEELEE SOBIESKI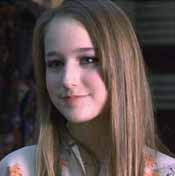 Among celebrities in attendance for the event's opening-night celebration were funnyman Albert Brooks, Leelee Sobieski and Christine Lahti.

This is the crowd dubbed the PIB - People In Black - because they prefer to dress all in black, including black sunglasses and riding in black limos. Perhaps they think they're in New York City rather than Park City, Utah.

There was a splash of color in the form of 19-year-old Sobieski, who featured aquamarine streaks in her long blonde hair, boots with nearly 6-inch heels and a bright-blue leather jacket with imitation leopard fur trim.

During its run, the Sundance festival will screen 115 feature-length movies, 65 of them making their world premieres, as well as 64 short works.

Sundance is again showcasing two live solo theater pieces. I Am My Own Wife, playwright Doug Wright's exploration of the life of German transvestite Charlotte Van Mahlsdorf, will be showcased January 25. The project was developed in the 2000 Sundance Theatre Lab. Aviva Jane Carlin's off-Broadway, one-woman show, Jodie's Body, will be showcased January 26.

2001 Sundance Film Festival continues through January 28.

HARRY CONNICK, JR MOVES TO BROADWAY


Jazz pianist and crooner Harry Connick, Jr., once touted as the next Frank Sinatra, has teamed up with Tony award winning director-choreographer Susan Stroman on a new Broadway musical Therese Raquin, based on the Emile Zola novel - about a woman driven to torrid affairs and murder.

This is Connick's first attempt at writing for the musical theatre. He penned the music and lyrics, and David Thompson authored the book.

Patrick Harris and Daniel G. Pino have already been cast.

Kate Levering and Debra Monk appeared in September 18 workshop at Lincoln Center and are rumored to be in negotiations for the Broadway production, which is slated to open on The Great White Way this fall.


DONNY OSMOND SINGS OF BROADWAY

Donny Osmond, who pleased his fans and impressed critics when he starred in the critically acclaimed Andrew Lloyd Webber musical, Joseph and the Amazing Technicolor Dreamcoat, taped a new PBS special Donny Osmond: This Is the Moment Thursday in New York City.

The special, co-produced by New York's Channel Thirteen and Decca Broadway, will air nationwide on local public television stations as part of their March pledge drives. It's tied to the Feb. 6 release of his new CD, also titled This Is the Moment, which features Broadway music. The title track is from Jekyl & Hyde.

The production features a full orchestra "full strings, full brass section eight dancers - and it is going to be so much fun," Osmond told a press gathering. "It will be my moment."

The special and the album include a contemporary collection of great songs from current Broadway hits; and features with Rosie O'Donnell whom Osmond once insulted by calling her fat and Vanessa Williams who just wrapped up a Vegas engagement at the Hilton Hotel - and is frequently referred to as gorgeous.

This Is The Moment is produced by Phil Ramone and engineered by Elliot Scheiner. The intent is that This is the Moment, will reintroduce the former teen idol to his original fan base, while appealing to new audiences.

Songs on the CD include: Seasons of Love from Rent; This Is The Moment from Jekyll & Hyde; Luck Be a Lady from Guys & Dolls; Our Kind of Love from The Beautiful Game; It's Possible and Solla Sollew from Seussical The Musical; At the Edge of the World from Riverdance; Not While I'm Around with Vanessa Williams from Sweeney Todd; No Matter What from Whistle Down The Wind; Immortality from Saturday Night Fever; I Know The Truth from Aida; You've Got A Friend in Me with Rosie O'Donnell from Toy Story; and Give My Regards to Broadway, a George M. Cohan standard.

Osmond, who is also auditioning in hope of becoming a television game show host, will see his family's life story aired February 5 on ABC in a made-for-TV movie about his family.

Behind the Smiles shows the difficult times both financially and career-wise that the Osmonds have experienced. The movie concentrates on the Osmond brothers, with actors portraying the clan as they grew up, grew famous and then hit the skids in their careers. But the brothers appear briefly at the end of the telefilm, singing He's My Brother in what is their first performance as a group since the early 1980s.



Broadway To Vegas is supported through advertising and donations. Priority consideration is given to interview suggestions, news, press releases, etc from paid supporters. However, no paid supporters control, alter, edit, or in any way manipulate the content of this site. Your donation is appreciated. We accept PAYPAL. Thank you for your interest.


TREK ON OVER


A cottage industry has emerged for seemingly anyone ever cast in a Star Trek movie or any successful Sci-Fi TV series - Trek Conventions.

The actors don't just surface once a year for some national convention. Being part of Star Trek is akin to signing on for a national tour of a Broadway show. Seems that the treksters have turned their cult following into an occupation. The mother ship hovers and weekly beams down the trekkie faves. Part of the job description includes hawking your autograph.



JAMES DOOHAN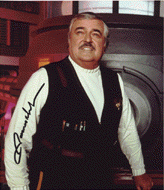 Examples of autograph prices are; Michael Dorn: $20, Marina Sirtis: $20, William B. Davis: $20, James Doohan: $20, Gregory Lee: $15, and Claire Stansfield: $15.

You're booked into a town for the weekend and then pack up and get beamed into the next town the following weekend. This Saturday and Sunday they landed in Las Vegas, headquartered at Jackie Gaughan's Plaza Hotel for the Star Trek, Xena, Sci-Fi Convention.

Trekkies gather, compare ears and costumes and demonstrate who knows the most about which characters. The rabid fans take this very seriously. Some even have entire scripts memorized.

For the stars it's hard work and we don't begrudge them one penny of income. While the stars love to schmooze with the fans, it isn't easy to trek it on down the road week in and week out.
Materializing in Las Vegas this weekend were Robert Duncan McNeill (Star Trek Voyager's Paris) Jennifer Sky(Amarice of Xena, and star of Cleopatra 2525 as Cleopatra), Tim Russ (Tuvok) Grace Lee Whitney (Yeoman Janice Rand of classic Trek)

Also appearing and signing autographs for a fee: Celeste Yarnell (Yeoman Landon, TOS) Victor Lundin (TOS Klingon and Friday in Robinson Crusoe on Mars) Judson Scott (Khan's son in STII, star of television series' The Phoenix) Michael Forest (Apollo in classic Trek) Carolyn Seymour, who made numerous appearances on various Treks, and was The Evil Leaper in Quantum Leap.

France Nuyen (Elaan of Elaas, TOS) Victor Brandt (Tongo Rad in Way to Eden, classic Trek episode) Lawrence Montaigne (Stonn and Decius from TOS) Deborah Downey (Mavig from TOS) Barbara Luna (Lt. Moreau from TOS) Charles Dierkop (Morla from TOS) Herb Jefferson, Jr. (Battlestar Galactica's Boomer) Peter Woodward (Babylon 5) Jeff Rector Jack Donner, Scott MacDonald, Sci-Fi character actor Neil Dickson and Ed Robertson, author of The Ethics of Star Trek

Also appearing: Richard Arnold, former assistant to Gene Roddenberry whose remains are still in orbit.

Autographs with Robert Duncan McNeill and Jennifer Sky are done row by row, with gold and preferred seating patrons going first.



JUNE LOCKHART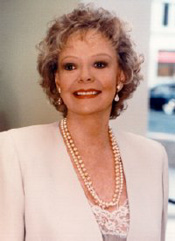 Then the group orbits over to Sacramento, CA where they do it all again next week end January 27-28 in the Sacramento Convention Center. However, this get together is called the Giant Sci-Fi, Star Trek, Xena and Pop Culture Convention, so the pointed ear people don't think it's a carbon copy of the Vegas get-together, which basically it is - with the addition of such notables as Lassie's Mom June Lockhart.

The multi-talented actress who was Mrs. Robinson in Lost In Space made her professional debut at the tender age of eight in a Metropolitan Opera production of Peter Ibbetson, playing Mimsey in the dream sequence.

Lockhart became the overnight toast of Broadway when she made her debut playing the ingenue in the comedy For Love or Money with John Loder. She received a standing ovation on opening night, with one critic comparing her debut to the first big hits of Helen Hayes and Margaret Sullivan.

Also joining the shindig in Sacramento are;



LOST IN SPACE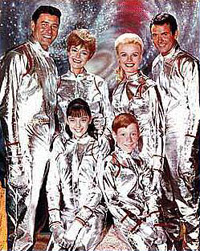 Robert Duncan McNeill, Roxann Dawson, Keith Hamilton Cobb, Ted Raimi, Adrienne Wilkinson, and Tyler Mane.

Also appearing and signing autographs for a fee;

Lockhart, Julie Caitlin Brown of TNG, B5, Sliders, Paul Carr who was Kelson from TOS, Lawrence Montaigne (Stonn and Decius from TOS) Deborah Downey (Mavig from TOS) and Trek guest stars Stewart Moss, Charlie Dierkop, Victor Brandt, and Jack Donner.

Next Saturday the gang is staging Saturday Cabaret with The Stars an evening of song and comedy.

Headlining this are Ted Raimi, Adrienne Wilkinson and Robbie McNeill.

Then the Sci-Fi tour hits the Seattle area February 3-4 at the Bellevue, Wash. Meydenbauer Center


SWEET CHARITY

CABARET ON THE RECORD celebrates its 12th show on Monday, January 29 in Arci's Place, NYC. This semi-annual event, produced by Maryann Lopinto, presents an array of cabaret performers to benefit Broadway Cares/Equity Fights AIDS. Hosted by radio personality Stan Martin, the evening will feature performances by Karen Mason, Jaymie Meyer, George Osborne, Julie Reyburn, Deborah Bean, Alexander Billings plus Lennie White, Jack Donahue, Sammy Goldstein and composer David Friedman. There is a $25 contribution and a $15 food/drink minimum.



MISS SAIGON closes January 28. The sixth longest-running show in Broadway history, and one of the greatest stage successes ever, is a production not to miss. If you haven't yet seen it do what you can to worm your way in this week. The production's original star Lea Salonga returned for the last month to close the show she opened.

KATHY NAJIMY steps into the role of Mae West on Thursday in the Broadway smash Dirty Blonde.

TALLULAH starring Kathleen Turner continues at the Curran Theatre, San Francisco through February 11.

TAYLOR DAYNE will replace Sherie Rene Scott in Aida, beginning February 25. The chart topping singer of the 1980's will play Amneris in the Broadway musical which opened at Broadway's Palace on March 23, 2000. Original stars Adam Pascal and Heather Headley remain with the musical.

AIDA THE NATIONAL TOUR on the Elton John and Tim Rice musical will begin at Minneapolis' Orpheum Theatre March 27 for a run through April 22. The production tour's first leg will then stop in St. Louis, Seattle, Portland, Oregon and Denver. Robert Falls will direct, with Wayne Cilento doing choreography, and sets and costumes by Bob Crowley.


WHO'S WHERE


DON RICKLES

DON RICKLES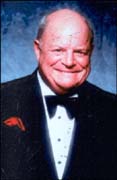 at 75-years-of age, has picked up a steady part time job. He's just signed a two-year gig in The Wayne Newton Theater at the Stardust Resort & Casino in Las Vegas, where Newton performs 40 weeks a year. The two have known each other for decades and Newton was instrumental in orchestrating Rickles' new contract.

Rickles has been a mainstay on Las Vegas Strip marquees for nearly four decades. "I look forward to sharing the pleasures of the Stardust Hotel with Wayne Newton and all his instruments," Rickles said Friday, referring to all the instruments Newton plays when he performs.

A graduate of the American Academy of Dramatic Arts in New York, Rickles' first engagement under the new contract is a two-nighter February 2-3.

TONY BENNETT Shreveport, LA Civic Theatre January 26-27.

MICHAEL FEINSTEIN Baltimore, MD Meyerhoff Symphony Hall January 26-27.

ROBERT GOULET in concert at the East County Pac/El Cajon, San Diego, California on January 22.

LINDA EDER with the Boca Pops at Florida Atlantic University in Boca Raton, Florida on January 30.

BIG BAD VOODOO DADDY swings into Colorado Springs, CO in the Arnold Hall Ballroom on January 27. On Monday January 29 they get the Pueblo Arts Center in Pueblo, CO jumpin'. The next night the Community Concert Hall in Durango, CO. is the place to be. The band's latest album is This Beautiful Life.

HERMAN'S HERMITS starring Peter Noone in the Davis Theater for the Performing Arts in Montgomery, Alabama on January 26.

ALTON FITZGERALD WHITE whose credits include Ragtime and Miss Saigonappears at Don't Tell Mama, NYC January 26.


THIS AND THAT


WHAT WINE GOES WITH BULL TESTICLES? Chef Grady Spears of Fort Worth, TX says he prepared fried bull testicles known as "calf fries" for George W. Bush when he was governor of Texas, and "the plate came back pretty empty." Guests didn't chow down last night on the testy treat, but Spears hopes to serve them at a future state dinner.

CONNIE STEVENS is an example of living well is the best revenge. The glamorous actress turned business mogul built her multi million dollar cosmetic line from the foundation up. Connie has always had a good business head. In the 70s when Connie appeared in Las Vegas on a regular basis, she bought her false eyelashes at the dime store in a local mall and refused to ever pay over $1.00 a pair. So last night, at one of the Presidential Balls, when a reporter asked her whose gown she was wearing and who had loaned her the eye popping necklace, Stevens snapped back - "I buy my own clothes and wear my own jewels."

MARTIN & CHARLIE SHEEN recently had a father-son bonding experience by taking in the O show at the Bellagio Hotel, Las Vegas.



Mention BROADWAY TO VEGAS for Special Consideration
Call (800) 942-9027









Next Column: January 28, 2001
Copyright: January 21, 2001. All Rights Reserved. Reviews, Interviews, Commentary, Photographs or Graphics from any Broadway To Vegas (TM) columns may not be published, broadcast, rewritten, utilized as leads, or used in any manner without permission, compensation and/or credit.
Link to Main Page
---
Laura Deni


CLICK HERE FOR COMMENT SECTION