! >
Broadway To Vegas
  
  REVIEWS INTERVIEWS COMMENTARY NEWS

| | |
| --- | --- |
| | |
THE PROM ORIGINAL BROADWAY CAST CD REVIEW - -ALFRED MOLINA AND STEVEN WEBER RECORD A WALK IN THE WOODS - - GRACIELA ITURBIDE'S MEXICO - - CONNECT - THE INDEPENDENT ART FAIR - - RENT THE FOX LIVE TELEVISION EVENT - - A MASTER CLASS WITH MAURY YESTON - - CELEBRITY READING OF MS. SMITH GOES TO WASHINGTON - - IMPLICIT TENSION: MAPPLETHORPE NOW - - DONATE . . . Scroll Down





Copyright: January 20, 2019
By: Laura Deni
CLICK HERE FOR COMMENT SECTION


RITE OF PASSAGE - THE PROM IS AN EFFERVESCENT BROADWAY CAST RECORDING WITH A SWEET SOUND AND IMPORTANT MESSAGE




The original cast album of the clever, campy The Prom has been released by Broadway Masterworks. In a season of important drama, this relief inducing fluffy musical has been expertly transferred into a cast recording.

A legal upper - The Prom is a musical with singable music by Matthew Sklar, witty, powerful lyrics by Chad Beguelin.

In the current era spotlighting inclusion The Prom captures the joy and heartache of wanting to fit in. Teen-agers have always searched, not so much for their better selves; rather, as to who they are in the first place.

While the score to The Prom isn't preachy, it can be pithy, poignant and powerful.

You don't need to have seen the Broadway production to enjoy the cast album. However, hearing the cast album will inspire you to purchase a ticket.

A lesbian teen wants to bring her date to the school prom. School authorities have other ideas. Coming to the rescue is a road tour of "professionals" who have just appeared in the flop of a musical called Eleanor about our former first lady Eleanor Roosevelt who has long been suspected of being gay. The bus and truck actors, along with their harried publicist, attempt to help.

The official description states: "What happens when four stars leave the bright lights of Broadway and take leading roles in a small-town controversy making national headlines? Big drama. Bigger laughs. And the biggest musical showstopper in years!"

Starring Tony Award nominee Brooks Ashmanskas as Barry Glickman - Tony Award winner and effortless note belter to the back row Beth Leavel as Dee Dee Allen and two-time Tony Award nominee Christopher Sieber as Trent, the dense clueless Juilliard trained actor who pays the bills as a waiter. He's ecstatic that he's performing in a non-Equity Godspell road show which just happened to have gigged it near the negative attention getting prom.

Also featured on the CD are Angie (Angie Schworer) the stage version of always a bridesmaid never a bride - always the standby. Along for the ride is long-suffering publicist Sheldon (Josh Lamon).

The cast include Emma Nolan played by Caitlin Kinnunen, as a gay teen who is befuddled by the sudden attention she is receiving, as is her still-closeted and terrified girlfriend Alyssa (Isabelle McCalla); their sympathetic but hands tied principal Mr. Hawkins (Michael Potts), and Alyssa's in-total-denial, ultra-conservative mom (Courtenay Collins).

What the music has in one word is heart.

The effervescent opening with all of the energy of a teenager makes you feel good. The songs are mostly joyous and funny.

The ones that send a message do so in the most brilliant of musical ways.

Becoming political correct just as soon as they get what they want and a suggestion not to be gay in Indiana get their points across.

If you are inspired to recommend others buy this recording just to hear the voices - nobody is apt to complain. The cast knows how to sing!

It's Not About Me invokes a salsa beat with Dee Dee Allen (Beth Leavel) knocking it to the rafters. That is followed by the gently beautifully duet Dance With You which has Emma and Alyssa declaring they don't want to be a symbol or a scapegoat. They just want to hold each other - "Who cares what others say."

The Acceptance Song is an anthem, which begins with a slight country/gospel flare as they vow to "make rainbow dreams come true," and implores everyone to "forget politics." What is baffling is that this number hasn't been picked up by social activists groups. Sections of this song have the right inspirational beat - be it for marching or standing waving flash lights. It's catchy and the words are powerful.

We Look To You is a poignant song about his love of Broadway sung by principle Mr. Hawkins (Michael Potts) who admits that he uses Broadway songs to escape from the daily drudge of "writing memos, making calls, wincing at the grammar written in the bathroom walls" and surviving "the soul crushing jobs and emasculating pay."

It reminds me of a me hypocrisy Lutheranssage song from Curtains and that's a compliment.

The high kick Tonight Belongs To You is an energetic number emphasizing (as the shirts in the Broadway area shops say) "Life's No Dress Rehearsal."

Jazz hands and Bob Fosse are center stage in Zazz delivered by Angie & Emma who declare that instead of giving up, do it to jazz.

Zazz is followed by The Lady's Improving which implores "don't give up on her," in a showstopping rendition by Dee Dee Allen (Beth Leavel).

One of the funniest, brilliant and important numbers is Love Thy Neighbor which addresses individuals who cherry pick the Bible and the total hypocracy of those who profess to be religious. If somebody isn't of your faith or doesn't conform to your personal beliefs you can harm them. If God didn't want you to - He's stop you. You love thy neighbor unless, of course, they don't believe as you do.

The revival beat song addresses tattoos (taboo-going to hell) - virginity (being stoned) - homosexuality (evil) - divorce (woman has to die) - masturbation (hands cut off).

If you think the song comes from the lyricist's fantasy mind set - it's all reality. Years ago a little girl who lived a few houses down the street from me liked to come over for lunch several times a week and then go outside and play. One day she told me that her mother said I was going to hell. I thought that was an interesting comment and inquired why her mother said that. She asked me if I was divorced and I told her I was. "My mother says you're divorced, so you're going to hell - but it's okay if I come over for lunch." - Which was the last time the little girl from the devout Lutheran family ever came over for lunch.

Years ago I got my eyes lined in what was called permanent eyeliner, although there is noting permanent about it. Because the liner is put on with a needle (tattoo) a pr type lady who was educated in Las Vegas Catholic schools and now lives in California was horrified - tattooed eye liner is against Catholic law and thus she apparently assumed that gave her permission to gossip and lie, because if you have a tattoo you are doomed.

And, don't get me started on other religions.

The point being - bluntly - people are evil and look at every way possible to twist and cherry pick the Bible to justify their hateful actions.

Managing to capture all that in a toe-tapping, memorable, sassy and on target song elevates lyricist Chad Beguelin into the rarefied category of both sensitive and brilliant.

The over the top Barry Is Going To The Prom celebrates the no longer a teen Barry finally receiving his over due invitation to the prom.

The score expertly manages to present music which attracts both teen-agers and adults - no small feat.

The closing number, the uplifting, vibrant It's Time To Dance appropriately utilizes some synth programming in a most effective beat.

Musicians:
Conductor Meg Zervoulis - Ted Arthur keyboard, associate conductor - Laura Bontrager, cello - Sean Carney, violin - Eric Davis, guitar - John DiSanto, Read 2 - Brian Hamm, bass - Bill Hayes, Percussion - Adda Kridler, violin/viola - Whitney LaGrange, violin - Matt Melore, trombone - Julie Pacheco-Eismann, Reed 1 - Brian Pareschi, trumpet 1 - Jared Schonig, drums - Rob Slowik, trumpet 2 - James Abbott, synth programmer.

Recorded and mixed by Lawrence Manchester. Technical engineer Ian Kagey. Second engineer Neal Shaw. Additional engineering Akihiro Nishimura. Digital editing Angie Teo and Iasiah Abolin. Assistant Engineers Ben Miller, Dan Fyfe, Gloria Kaba. Recording Production Manager Janet Weber.

Music Coordinator Howie Joines. Orchestrations Tony and Emmy winner Larry Hochman. Additional orchestrations John Clancy.

Music Copying Kaye-Houston Music. Music arrangements Drama Desk Award winner Glen Kelly. Music supervision Mary-Mitchell Campbell. Vocal Arrangements Matthew Sklar and Mary-Mitchell Campbell. Music Director Meg Zervoulis.

Music assistants Elizabeth Doran and Chris Gurr. Mastered by Oscar Zambrano at Zampol Productions. Recorded at Power Station ay Berklee, New York.

Song list:
"Changing Lives" - Dee Dee Allen, Barry Glickman, Ensemble
"Changing Lives" (Reprise) - Dee Dee Allen, Barry Glickman, Angie, Trent Oliver
"Just Breathe" - Emma
"It's Not About Me" - Dee Dee Allen, Barry Glickman, Angie, Trent Oliver, Ensemble
"Dance with You" - Emma, Alyssa Greene
"The Acceptance Song" - Trent Oliver, Dee Dee Allen, Barry Glickman and Ensemble
"You Happened" - Nick, Kevin, Emma, Alyssa Greene and Ensemble
"We Look to You" - Mr. Hawkins
"Tonight Belongs to You" - Company
"Zazz" - Angie, Emma
"The Lady's Improving" - Dee Dee Allen
"Love Thy Neighbor" - Trent Oliver, Ensemble
"Alyssa Greene" - Alyssa Greene
"Barry Is Going to Prom" - Barry Glickman
"Unruly Heart" - Emma, Ensemble
"Time to Dance" - Company






E-Book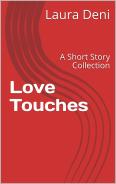 Soft back Book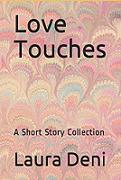 Broadway To Vegas is supported through advertising and donations. Priority consideration is given to interview suggestions, news, press releases, etc from paid supporters. However, no paid supporters control, alter, edit, or in any way manipulate the content of this site. Your donation is appreciated. We accept PAYPAL. Thank you for your interest.



E-Book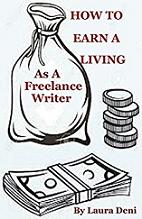 Soft back Book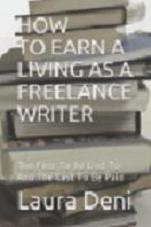 This is not your typical, totally boring textbook.

In the pages of How To Earn A Living As A Freelance Writer (the first to be lied to and the last to be paid) you'll find sex, celebrities, violence, threats, unethical editors, scummy managers and lawyers, treacherous press agents, sex discrimination; as well as a how-to for earning money by writing down words.





ART AND ABOUT


GRACIELA ITURBIDE'S MEXICO

Graciela Iturbide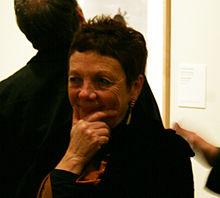 The photographs of Graciela Iturbide bear witness not only to the complexity of Mexican society but express Iturbide's intense personal and poetic lyricism about her native country.

Opened yesterday, January 19, at the Museum of Fine Art in Boston, Graciela Iturbide's Mexico is the first major East Coast presentation of the artist's work, featuring 125 photographs spanning her five-decade-long career drawn from her own collection as well as the Museum's recent acquisition of 37 works by the artist and loans from museums and private collections throughout the US and Mexico.

The photographs of Graciela Iturbide not only bear witness to Mexican society but express an intense personal and poetic lyricism about her native country. One of the most influential photographers active in Latin America today, Iturbide captures everyday life and its cultures, rituals, and religions, while also raising questions about paradoxes and social injustice in Mexican society. Her photographs tell a visual story of Mexico since the late 1970s - a country in constant transition, defined by the coexistence of the historical and modern as a result of the culture's rich amalgamation of cultures. For Iturbide, photography is a way of life and a way of seeing and understanding Mexico and its beauty, challenges, and contradictions.

Organized into nine sections, the exhibition opens with early photographs, followed by three series focused on three of Mexico's many indigenous cultures: Juchitán captures the essential role of women in Zapotec culture; Los que viven en la arena (Those Who Live in the Sand) concentrates on the Seri people living in the Sonoran Desert; and La Mixteca documents elaborate goat-slaughtering rituals in Oaxaca, serving as critical commentary on the exploitation of workers. Drawn primarily from Iturbide's own collection, Graciela Iturbide's Mexico also includes the Museum's recent acquisition of 37 works by the artist, as well as loans from museums and private collections throughout the US and Mexico.

On display through May 12, 2019 at MFA in Boston.

IMPLICIT TENSION: MAPPLETHORPE NOW is the latest exhibition in the Guggenheim Museum's yearlong look into the work of groundbreaking New York photographer Robert Mapplethorpe.

In 1963, at the age of sixteen, Mapplethorpe enrolled at the Pratt Institute where he studied drawing, painting, and sculpture. A few years later, in 1970, he acquired his first Polaroid camera and started producing his own photographs.

One of the most critically acclaimed yet controversial artists of the late twentieth century, Mapplethorpe included in his powerful body of work documentation of the New York S&M scene, artist and celebrity friends, male and female nudes, flowers, as well as self-portraits.

In 1993, four years after the artist's death, the Guggenheim was given more than two hundred works by the Robert Mapplethorpe Foundation. Implicit Tensions: Mapplethorpe Now offers an opportunity to view a selection of these works and celebrate the artist's enduring legacy.

Opens January 25, 2019 at the Guggenheim in New York City.

CONNECT - THE INDEPENDENT ART FAIR

Manning Fine Art: Cretan Windmills, Julian Trevelyan (1910-1988) Bonhams sold this work of art in London on Wednesday, March 17, 2010. Now, it could be yours.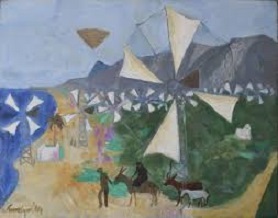 will be held at the Mall Galleries, a stone's throw away from Trafalgar Square and Buckingham Palace from Tuesday, January 29 until Saturday, February 2, 2019.

The new art fair is aiming to fill the sudden gap in the fair calendar created by the absence of fairs focusing on the discerning, entry and mid-level, collector.

The cooperative event has been initiated and is run by independent art dealers to connect exhibitors and art buyers and help them discover new works as well as showing long established artists.

Matthew Hall of Panter & Hall, one of the initiators of the Fair, says:

"This will be an opportunity for seasoned collectors and beginners alike to access an area of the market neglected by most other art fairs. The aim is to connect buyers with dealers not normally seen at the larger London fairs. The general idea is to introduce those many extraordinarily talented artists, from across three centuries, who for one reason or another have slipped off the radar. Consequently we expect the works, all carefully vetted by a committee of experts, to represent tremendously good value in what can sometimes seem an overinflated London art market.''






E-Book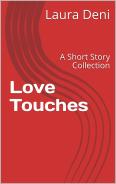 Soft back Book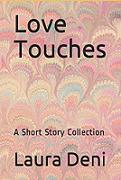 SPREADING THE WORD


RENT THE FOX LIVE TELEVISION EVENT

Tony Award-nominated director Michael Greif, who directed the original New York Theatre Workshop and Broadway productions of Rent, is the director overseeing the stage direction. and Alex Rudzinski will serve as the live television director.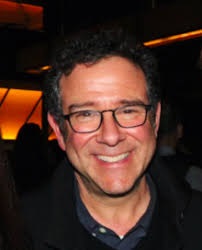 The star-studded cast includes actress Kiersey Clemons (Joanne Jefferson), Emmy nominee and Tony Award winner Brandon Victor Dixon (Tom Collins), singer/songwriter Jordan Fisher (Mark Cohen), actress and singer Vanessa Hudgens (Maureen Johnson), newcomer and singer/songwriter Brennin Hunt (Roger Davis), R&B/Pop superstar Mario (Benjamin Coffin III), recording artist Tinashe (Mimi Marquez) and performer Valentina (Angel Dumont Schunard). Additionally, Keala Settle will join the ensemble in the live musical.

The television adaptation will be broadcast live from the historic Fox Studios in Los Angeles. Acclaimed film, television and theater producer Marc Platt, along with the estate of writer/composer Jonathan Larson, will executive-produce the event. Tony Award-nominated director Michael Greif, who directed the original New York Theatre Workshop and Broadway productions of Rent, is the director overseeing the stage direction; and Alex Rudzinski will serve as the live television director.

In addition to Greif, creative team members from the original Broadway production of Rent returning for the television adaptation include Emmy Award-winning casting director Bernie Telsey and costume designer Angela Wendt. Additional creative team members include Obie Award winner Kristoffer Diaz writing the adaptation for television, Emmy Award winner Al Gurdon as lighting designer, Tony Award and Grammy Award winner Stephen Oremus as music director and producer, Jason Sherwood as set designer and two-time Emmy Award nominee Sonya Tayeh as choreographer.

The groundbreaking, Tony Award- and Pulitzer Prize-winning musical is a re-imagining of Puccini's La Bohème, and set in New York City's gritty East Village. Rent tells the unforgettable story of seven artists struggling to follow their dreams during a time of great social and political turmoil. Winner of four Tony Awards and the Pulitzer Prize, writer/composer Jonathan Larson's tour de force continues to offer an inspiring message of hope and friendship.

Sony Masterworks Broadway will release the soundtrack with music from the Rent as performed by cast members, with a live orchestra on stage, during Fox's highly anticipated live broadcast.

A MASTER CLASS with Maury Yeston, Tony Award-Winning Composer/Lyricist in collaboration with the 92Y Musical Theatre Development Lab takes place Monday, January 28, 2019 at the 92Y in New York City.

Come join the 92Y Musical Theater Lab and Maury Yeston, Tony Award-winning composer/lyricist for a special evening of dance and an exciting behind-the-scenes analysis of creating musical theater songs. The evening begins with an excerpt of Yeston's ballet Tom Sawyer newly choreographed by the 92Y's Megan Doyle, followed by Yeston discussing the collaborative process and challenges that arise between composers and choreographers.

The free program will conclude with a Master Class in songwriting for musical theatre where members of the 2019 Musical Theatre Development Lab will present compositions - and Yeston will offer feedback on all aspects of musical theatre storytelling.

This event promises to be an entertaining insight into the creative process of one of the most famous theatre composers of our time.

The evening will be moderated by Brian Feinstein, composer and Program Associate of the 92Y Musical Theatre Department. Anyone with an interest in dance, theatre, and musicals is strongly encouraged to attend.

RACHEL ZEGLER has been cast in Natalie Wood's role as Maria in Steven Spielberg's remake of West Side Story. Rachel is a 17-year-old Colombian-American, Clifton, New Jersey High school student.

Seriously - the unknown beat out more than 30K people from around the world who auditioned.

Zegler first played Maria in a Performing Arts School presentation of West Side Story at BergenPAC in Englewood in 2017. She was nominated in 2016 for a Metropolitan High School Theater Award for her role in Beauty And The Beast at Immaculate Conception High School in Lodi, as first reported by NorthJersey.com.

Also in the cast: Ariana DeBose as Anita, David Alvarez as Bernardo and Baby Driver star Ansel Algort plays Maria's star-crossed love interest, Tony. Rounding out the principal Shark roles are Broadway veterans Ariana DeBose, who was nominated for a Tony Award in 2018 for her portrayal of Donna Summer in Summer: The Donna Summer Musical. She will play Anita, the role made famous on film by Moreno. David Alvarez, who won a Tony in 2009 for originating the title role in Billy Elliot: The Musical, has been cast as play Bernardo, Maria's brother and the leader of the Sharks. Theater performer Josh Andrés Rivera who appeared in the first national tour of Hamilton – will play the role of Chino.

Rita Moreno, who won an Oscar for her portrayal of Anita in the original 1961 film, will appear in Spielberg's version as Valentina, a reconceived version of the character of Doc who is owner of the store where Tony works. Moreno also serves as Executive Producer of the movie.

The film will be adapted for the screen from the original 1957 Broadway musical, which was written by Arthur Laurents with music by Leonard Bernstein, lyrics by Stephen Sondheim and concept, direction and choreography by Jerome Robbins. Filming is set to begin this summer.

CELEBRITY READING OF MS. SMITH GOES TO WASHINGTON In this gender-switched adaptation of Sidney Buchman's screenplay for the 1939 Jimmy Stewart classic Mr. Smith Goes to Washington, an idealistic, newly elected female senator finds herself fighting corruption in male-dominated Washington.

Starring Bellamy Young along with her Scandal co-stars Joshua Malina and Jeff Perry. Adapted and directed by Fountain co-artistic director Stephen Sachs.

Composer/Sound Designer Peter Bayne.

Hosted by Los Angeles City Councilmember Mitch O'Farrell. Presented by The Fountain Theatre and the City of Los Angeles with special permission from SONY Pictures, and sponsored, in part, by the Feminist Majority Foundation in association with the League of Women Voters.

Thursday, January 24 at the John Ferraro Council Chamber, Room 340, Los Angeles City Hall.

FASHION ICONS WITH FERN MALLIS: BOB MACKIE Fern Mallis sits down with the legendary costume and fashion designer Bob Mackie to discuss his life in fashion - and a career that spans five decades, nine Emmy Award wins, three Academy Award nominations, and an induction into the Television Hall of Fame.

From the drawing for the nude rhinestone-studded gown that Marilyn Monroe wore to sing Happy Birthday to John F. Kennedy, to Hollywood and working with Judy Garland and Carol Burnett, to his iconic collaborations with Diana Ross and Cher in the 1970s, to creating dresses for stars like Rhianna and RuPaul, Mackie has been and continues to be one of the most influential American designers of our times, whose work exudes timeless glamour. Join them for a highly anticipated career conversation.

Tuesday, January 29 at 92Y in New York City.

ALFRED MOLINA AND STEVEN WEBER star in Lee Blessing's A Walk in the Woods when L.A. Theatre Works records the brilliant and witty play for radio broadcast and online streaming.

Nearing the end of the Cold War, a pair of arms negotiators — a clever, cynical Russian (Alfred Molina) and an idealistic young American (Steven Weber) — meet in the woods outside Geneva to explore the obstacles their countries face on the path to peace. There, they debate politics, life and the future of the free world. Can personal bonds bridge political chasms? Winner of the prestigious American Theatre Critics/Steinberg New Play Award, and nominated for both the Pulitzer Prize and a Tony Award, Blessing's dramatic comedy was inspired by historic conversations between negotiators Paul H. Nitze and Yuli A. Kvitsinsky, who left the official 1982 Geneva sessions for an unofficial "walk in the woods." Cameron Watson directs for L.A. Theatre Works.

A talkback with playwright Lee Blessing and professor of political science Richard D. Anderson, Jr., a specialist on Soviet politics and foreign policy, will follow the Saturday matinee performance.

Each of the four performances at UCLA's state-of-the-art James Bridges Theater will be recorded live in front of an audience for future radio broadcast, distribution on CD, digital download and online streaming.

One performance on Friday, January 25 with two performances on Saturday, January 26 and one performance on Sunday, January 27, 2019 at the James Bridges Theater, UCLA School of Theater, Film and Television in Los Angeles, CA.

ALICIA KEYS a 15-time Grammy Award winner has been announced as the host of the 61st Annual Grammy Awards, marking her first time as master of ceremonies for what is called Music's Biggest Night. Taking place at Staples Center in Los Angeles, the Grammy Awards will be broadcast live in on the CBS Television Network, Sunday, February 10, 2019.

JANUARY 21 is New England Clam Chowder Day. January 22 celebrates National Blonde Brownie while January 23 is National Pie Day. January 24 is National Peanut Butter Day. January 25 is National Irish Coffee Day and Burns Night. January 26 downs National Green Juice Day and National Pistachio Day. January 27 is Chocolate Cake Day.





OTHER PEOPLE'S MONEY


MUSIC THEATRE INTERNATIONAL a theatrical licensing agency based in New York City, has been awarded $450,000 plus attorney's fees by the United States District Court for the Eastern District of Virginia in response to a federal copyright infringement complaint filed against Theaterpalooza Community Theater Productions, Inc. addressing several unauthorized and unlicensed productions.

MTI's complaint was filed "reluctantly" in June 2018 after the Ashburn, Virginia youth theatre presented unlicensed and unauthorized performances of at least 16 well-known musicals represented by MTI, including Roald Dahl's Willy Wonka; Matilda; Seussical; Little Shop of Horrors, and Honk! At that timne MTI indicated that legal action was taken after repeated requests to cease the unlicensed performances were made to Theaterpalooza owner Teresa Walker which went ignored over a period of more than three years.

In July 2018 Walter stated that her attorney has been in contact with the legal team of MTI.

According to MTI, Theaterpalooza Community Theater Productions Inc., starting in 2015, declined to pay fee and materials rental charge, which generally range from $1,500 to $2,500—depending on the number of performances, the number of seats per performance, and the amount of paid admission fees. As performances continued, MTI asserts it sent additional violation notices in 2016 and, most recently, in May, 2017 without response.

According to the court: Theaterpalooza was found to have been aware of MTI's copyrights on the musicals as early as January 12, 2015. Because the youth theatre continued to perform and advertise unlicensed performances after that date, Theaterpalooza "willfully infringed" on MTI's protected works, according to the Magistrate Judge's finding adopted by the court.

MTI will donate a portion of the damages collected to Jumpstart Theatre, an initiative from the Educational Theatre Foundation that helps create sustainable theatre programs in underserved communities.

MTI was represented in this case by Steven Hollman, Ed Komen, and James Bierman from the Washington, DC office of Sheppard Mullin Richter & Hampton LLP.

AMBASSADOR THEATRE GROUP according to numerous press reports has "acquired" the Smart Financial Centre, an indoor performance venue at Sugar Land, Texas about 22 miles from downtown Houston.

Smart Financial Centre at Sugar Land is owned by the City of Sugar Land.

Built by the city of Sugar Land in partnership with ACE SL, LLC (ACE), the $90 million Smart Financial Centre "is a theatrical management and development company formed by entertainment industry veterans, specializing in the design, development, construction and operation of first class, live performance venues throughout North America."

In 2015 Ambassador Theatre Group acquired ACE.

Thus, it doesn't seem like even minor news that ATG has taken over the management from ACE since ATG owns ACE. Because it was ACE which built the venue with the city, this appears to be more of legal paperwork compliance than anything else - making sure ATC is on all of the required paperwork, if appropriate, rather than ACE.

A couple of expected management position shifts within ATG are taking place.

Changes won't be noticed by either patrons or the City of Sugar Land.

A significant ATC announcement was one which took place in April 2018 in which it was disclosed that ATC acquired Mehr! Entertainment, a major player in Germany. It was ATG's first acquisition of venues in continental Europe.

Acquiring Mehr! Entertainment significantly added to their holdings by giving ATC control over the 1,756 Admiralspalast in Berlin - the 1650 seat Starlight Express Theater in Bochum - the 2,418 seat Mehr! in Hamburg - the 1,250 seat Capitol Theater in Düsseldorf and the 1,700 seat Musical Dome in Cologne, Germany.

Tickets for a German language version of Harry Potter and the Cursed Child in Hamburg will go on sale on March 25, 2019. The new play will celebrate its German premiere at the Mehr! Theater am Großmarkt in Hamburg in March 2020.

Current productions include: Starlight Express; Dirty Dancing and Miss Saigon.

As for the Smart Financial Centre thea state-of-the-art, indoor performance venue was the first in the area. The 200,000-square-foot, climate-controlled venue incorporates innovative movable walls that can expand and contract to create four different seating capacities that range from 1,900 seats to a maximum of 6,400, including: 14 luxury suites, corporate hospitality areas, and the latest sound, light and video technology. Other offerings include concessions, space to house up to 14 trucks and buses, as well as 2,500 guest parking spaces.

"The acquisition of Smart Financial Centre at Sugar Land expands ATG's footprint in North America to ten venues, extending our presence in a key region for live entertainment. We are grateful for the leadership of Gary Becker who has led the venue to date and will remain as part of the team, and look forward to working with the City of Sugar Land. Our goal is to lead the industry with commercial-driven initiatives, and to deliver our signature world class customer service," stated Stephen Lewin, Ambassador Theatre Group's CEO, North America.

"In just two years since its opening, Smart Financial Centre at Sugar Land has changed the regional live entertainment landscape and defined its role in solidifying Sugar Land's position as an economic powerhouse and destination location - one of the many examples of the City's long history of partnering with industry leaders to strengthen our community for residents, businesses and visitors," said Sugar Land City Manager Allen Bogard. "Knowing that Ambassador Theatre Group's relationship to Sugar Land began even before our venue opened, we are looking forward to working with ATG to continue to grow and expand the success of this important venue."

Veteran venue manager David Skinner was named as general manager. Prior to Smart Financial he spent ten years managing the Mahalia Jackson and Saenger Theatre in New Orleans.

Founded in 1992, Ambassador Theatre Group operates close to 50 venues in Britain, North America, and Germany. Its North American operations include: Broadway's newly refurbished Lyric Theatre, the recently restored Hudson Theatre. ATG owns and operates the Saenger and Mahalia Jackson theaters in New Orleans, the Majestic and Empire theaters in San Antonio, the Kings Theatre in Brooklyn, and the restored Emerson Colonial Theatre in Boston, which reopened in the summer of 2018. ATG recently secured a lease on the Curran Theatre in San Francisco, which will take effect in July 2019.



E-Book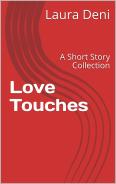 Soft back Book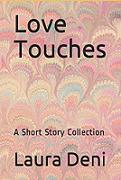 EDWARD STEVENSON

HRH Camilla, The Duchess of Rothesay presented an Honorary Degree to Edward Stevenson. Photo:PA/Aberdeen University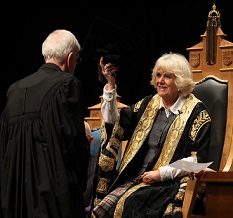 who was presented an Honorary Degree from the University of Aberdeen in Scotland by Camilla, who is known in Scotland as the HRH Duchess of Rothesay. The wife of Prince Charles is chancellor of the university.

Stevenson received the honor for working in the University's biomedical physics department for 42 years and was an engineer as part of the pioneering team that created the world's first clinical MRI scanner.

Stevenson had previously received an MBE for his services to healthcare and charity.

After receiving the honorary degree from the Duchess, said: "I never expected anything like this and it has been quite overwhelming not only to receive an honorary degree but to be given it by Her Royal Highness."

On August 28 1981, the clinical use of Magnetic Resonance Imaging (MRI) was a world first at Aberdeen Royal Infirmary. Also known as the Mark-1, the machine was revolutionary because, unlike X-rays, it has no risk of radiation. An elderly Fraserburgh man became the first patient in the world to have a whole body scan. The results showed liver tumors which would eventually claim his life. The machine was developed over 10 years by an Aberdeen University team, headed by Professor John Mallard and its inventor Dr James Hutchison.

Edward "Eddie" Stevenson was one of the engineers in the medical physics department at the hospital who worked on bringing the machine to life. In July 2018 he told the ExpressMail "At the time we didn't know we were making history – it was just another day."

The paper reported: As a senior clinical technologist, Stephenson worked on adding water cooling to avoid overheating of patients on the hot magnet, building the tubing and creating the couch where the patient would be examined.

The machine was used to scan nearly 1,000 patients until it was replaced by a more powerful version, Mark-II, in 1983.

Around 25,000 MRI machines are now in daily use.

Stevenson, who spent 44 years working in the department, is also known for his Christmas display in his front garden on Ashgrove Road West Each Christmas he fills the garden with festive fairy lights and popular characters such as Snow White and the Seven Dwarves. (Think ABC's annual The Great Christmas Light Fight.

According ton Aberdeen University his seasonal makeover of his garden has raised more than £230,000 over the last 46 years for children with special needs.

Stevenson worked at the University for 42 years in the biomedical physics department before taking retirement in May 2009.



HOME, I'M DARLING by Laura Wade.

Directed by Tamara Harvey.

The shrewd and laugh-out-loud funny play stars cult-comedy queen Katherine Parkinson.

Skewering gender roles and marriage tropes, all while sporting a sparkling 1950s aesthetic.

Judy seems to be nailing the role of domestic goddess. Although she lives in the 21st century, she is obsessed with the 1950s and has decked out her home, wardrobe and attitude accordingly. She prides herself on being the perfect little housewife to her husband. While her friends approve of the vintage attire, Judy's mother can't understand the blind nostalgia, and what began as a spot of role-play now signifies something altogether darker.

A West End transfer from its National Theatre run where the play's cast comprised Katherine Parkinson, Barnaby Kay, Richard Harrington, Sara Gregory, Sian Thomas and Kathryn Drysdale.

Set design is by Anna Fleischle, sound design comes from Tom Gibbons and lighting design is by Lucy Carter. Charlotte Broom provides choreography with assistant choreography from Christopher Akrill. Hannah Noone is the staff director.

January 26 - April 13, 2019 at The Duke of York's Theatre in London.

COST OF LIVING by Martyna Majok.

Directed by Hampstead Theatre's Artistic Director Edward Hall.

Starring Adrian Lester, Katy Sullivan, Jack Hunter and Emily Barber.

Winner of this year's Pulitzer Prize for Drama, this exquisitely original, honest and deftly funny new play explores our need to connect and be loved regardless of the gulfs that disability, race, class, and wealth place between us.

Cost of Living opens on the Main Stage of the Hamstead Theatre in London on January. 25, 2019.

OTHELLO by William Shakespeare.

Directed by Richard Twyman.

Othello is one of Shakespeare's most startlingly contemporary plays - a masterful depiction of a life torn apart by prejudice. Venice; a western colonial power employs the newly-married Othello, a Muslim general, to lead their army against the impending Turkish invasion. In a society torn apart by discrimination and fear, Othello's life quickly unravels. Manipulated by Iago, he turns on everything he holds dear.

Following a critically acclaimed tour and London run, Othello is brought to the stage of Dubai Opera in Dubai, UAE by UK Theatre Award winners English Touring Theatre in a co-production with Oxford Playhouse and Shakespeare at the Tobacco Factory.

Othello is performing exclusively for schools on January 29, 2019. Five public performances take place January 31 - February 2, 2019.

MY NAME IS LUCY BARTON based on the Pulizer Prize-winning novel by Elizabeth Strout, adapted by Rona Munro.

Directed by Richard Eyre.

Lucy Barton will be played by three-time Academy Award and four-time Tony nominee Laura Linney.

Unsteady after an operation, Lucy Barton wakes to find her mother sitting at the foot of her bed. She hasn't seen her in years, and her visit brings back to Lucy her desperate rural childhood, and her escape to New York. As she begins to find herself as a writer, she is still gripped by the urgent complexities of family life. Called s deeply affecting and heartbreaking.

Design by Bob Crowley. Lighting Design by Peter Mumford. Sound Design by John Leonard. Projection Design by Luke Halls.

Beginning January 23 for 26 performances only at The Bridge Theatre in London.



E-Book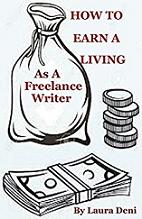 Soft back Book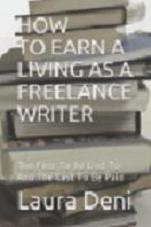 This is not your typical, totally boring textbook.

In the pages of How To Earn A Living As A Freelance Writer (the first to be lied to and the last to be paid) you'll find sex, celebrities, violence, threats, unethical editors, scummy managers and lawyers, treacherous press agents, sex discrimination; as well as a how-to for earning money by writing down words.





WHO'S WHERE




KELLY CLARKSON Meaning of Life tour kicks off Thursday, January 24, 2019 at the Oracle Arena in Oakland, CA. Friday stop is at the Save Mart Center, Fresno, CA and on Saturday she at the Staples Center in Los Angeles.

(film with live orchestra). The National Symphony Orchestra presents John Williams's iconic Oscar-nominated score from Return of the Jedi performed live along with the full feature film. A three night presentation January 22-24, 2019 at the Kennedy Center in Washington, DC.

ELTON JOHN: FAREWELL YELLOW BRICK ROAD opens a two nighter Tuesday, January 22, 2019 at the Staples Center in Los Angeles, CA.

BERNADETTE PETERS the petite beauty with the powerful voice can be enjoyed Tuesday, January 22 at the Walt Disney Concert Hall in Los Angeles and on Thursday January 24 at the McCallum Theatre in Palm Desert, CA. Saturday finds her at the Segerstrom Concert Hall in Costa Mesa, California.

NSO POPS: AN EVENING WITH BRANDY Following her acclaimed Broadway debut and Kennedy Center engagement as Roxie Hart in the Tony-winning revival of Chicago, Brandy is the latest entertainer to join the NSO in exploring fascinating connections between R&B and symphony, following the likes of Ledisi, Boyz II Men, Fantasia, and many others. In her first collaboration with a live orchestra, the multi-platinum, Grammy-winning singer/actress performs favorites from her iconic career. A two nighter January 25-26, 2019 at the Kennedy Center in Washington, DC.

REQUIEMS FOR LOUIS XVI AND MARIE ANTONIETTE Requiem masses for murdered royalty – monumental in scale and tragic in scope – will make an unforgettable impact framing Berlioz's melancholic Tristia. performed by Concert Spirituel conducted by Hervé Niquet on Friday, January 25, at the Barbican in London.


FINAL OVATION


CAROL CHANNING legendary Broadway and movie actress, who originated Dolly Levi in Hello Dolly! died January 14, 2019 at her home in Rancho Mirage, California. She was 97.

Channing was an ovarian cancer survivor and had suffered two strokes last year.

She began as a Broadway musical actress, starring in Gentlemen Prefer Blondes in 1949, and Hello, Dolly! in 1964, when she won the Tony Award for Best Actress in a Musical. She revived both roles several times throughout her career, most recently playing Dolly in 1995. Channing was nominated for her first Tony Award in 1956 for The Vamp followed by a nomination in 1961 for Show Girl. She received her fourth Tony Award nomination for the musical Lorelei in 1974.

As a film actress, she won the Golden Globe Award and was nominated for the Academy Award for Best Supporting Actress for her performance as Muzzy in Thoroughly Modern Millie (1967). Other film appearances include The First Traveling Saleslady (1956) and Skidoo (1968).

Channing performed in her first nightclub opening appearance in Las Vegas on July 9, 1957. For a time she teamed with George Burns for a Las Vegas nightclub act and a national tour.

She married Charles Lowe in Las Vegas in 1956. Channing was inducted into the American Theatre Hall of Fame in 1981 and received a Lifetime Achievement Tony Award in 1995. 1970, Channing was the first celebrity to perform at a Super Bowl halftime. In 1973, it came to light during the Watergate hearings that Channing was on a master list of Nixon's political opponents, informally known as Nixon's "enemies list". She has subsequently said that her appearance on this list was the highest honor in her career.

Channing was married four times. Her first husband was Theodore Naidish, whom she married when she was 20 in 1941. He was a writer, who in 1944 wrote Watch Out for Willie Carter Her second husband Alexander Carson played center for the Ottawa Rough Riders Canadian football team. They had one son named Channing Carson. In 1956, Channing married her manager and publicist Charles Lowe in Las Vegas. They remained married for 42 years. During this time, her son Channing Carson took his stepfather's surname; he publishes his cartoons as Chan Lowe and has been nominated for a Pulitzer Prize for his work. Channing filed for divorce from Lowe in 1998, but her estranged husband died before the divorce was finalized. After Lowe's death and until shortly before her fourth marriage, the actress's companion was Roger Denny, an interior decorator.

In 2003 she rekindled her romance with her junior high school sweetheart, Harry Kullijian, and they married on May 10, 2003. They later performed at their old junior high school in a benefit for the school. They also promoted arts education in California schools through their Dr. Carol Channing and Harry Kullijian Foundation. Kullijian died on December 26, 2011, the eve of his 92nd birthday Kullijian.

Carol Channing was honored last Wednesday, January 16, when Broadway dimmed its lights for one minute - exactly 55 years to the day Channing opened in Hello Dolly!
















Next Column: January 27, 2019
Copyright: January 20, 2019 All Rights Reserved. Reviews, Interviews, Commentary, Photographs or Graphics from any Broadway To Vegas (TM) columns may not be published, broadcast, rewritten, utilized as leads, or used in any manner without permission, compensation and/or credit.
Link to Main Page
---
Laura Deni



For the snail mail address, please E-mail your request.
CLICK HERE FOR COMMENT SECTION