! >
Broadway To Vegas
  SHOW REVIEWS CELEBRITY INTERVIEWS GOSSIP NEWS

| | |
| --- | --- |
| | |
SUNDANCE UNSPOOLS - - AWARDS SHOWS GALORE - - SUPERBOWL PARTIES - - ROMA DOWNEY'S PAST - - EDWARD ALBEE'S 75th BIRTHDAY - - EDWARD HERRMANN ON STAGE - - JULIA SWEENEY IN THE FAMILY WAY - - GOLDEN GLOBE GOODIE BAGS - - DONATE . . . Scroll Down


IT'S NOT JUST A GAME - IT'S A PARTY


It's a sure bet. Competitive spirit and genuine excitement generated by next Sunday's Super Bowl presents an irresistible opportunity for Las Vegas hotels - to attempt to one up the other in the game of who can mount the largest screen, dish out the eats and offer up the best pro players to serve as party cheerleaders.

For $50 per person you can attend the party at the Stardust Hotel. Price includes big-screen viewing on six screens, free beer, wine and soft drinks, and all-you-can-eat, stadium-style food. The party is hosted by Pro Football Hall of Famer Tom Mack, formerly of the Los Angeles Rams, Cliff Harris, of the 1978 Super Bowl championship Dallas Cowboys and Vince Ferragamo, a University of Nebraska All-American player and former member of the Los Angeles Rams.

At the Imperial Palace $50 per person includes big-screen viewing, a free commemorative T-shirt, a free draft beer, a complimentary buffet and door prizes and drawings. A live pre-game broadcast with former UNLV football coach Harvey Hyde, FOX Sports football analyst Craig Fertig and former NFL quarterback Scott Tinsley will take place before the show.



Deacon Jones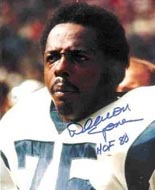 While $50 per person seems to be a popular price for many hotels, the Riviera Hotel decided to up the ante. $135 gets you the buffet, open bar and big-screen TVs. Adding the celebrity aura will be former defensive end Deacon Jones, an original member of the Los Angeles Rams' Fearsome Foursome and a member of the Pro Football Hall of Fame. Dallas Cowboy signal-caller Danny White will be there, as will former San Francisco 49ers running back Roger Craig.

The Las Vegas Hilton is having a booze filled event with special appearances by the Bacardi and Miller Girls.

ESPN Radio will be broadcasting live from the Brew Pub at the Monte Carlo.

About 200 million Americans tune in to watch the world's most anticipated televised sporting event. Football widows have wised up and joined in on the action. Over the last 20 years, the percent of women watching the Super Bowl has increased. Today, nearly 48% of all Super Bowl viewers are women.

Canadian citizen and Vegas resident Celine Dion will be at the game, singing God Bless America. Performers during the AT&T Wireless half time portion include; Beyonce Knowles, Bon Jovi, Bonnie Raitt, Celine Dion, Cher, Dixie Chicks, D.J. Skribble, Goo Goo Dolls, Michelle Branch, No Doubt, Santana, Shania Twain and Styx.

Whether in a Vegas hotel or in your own home the event has become much more than a football game - it's a party phenomenon. To help sports fans celebrate the occasion in style, Hallmark markets a wide variety of Super Bowl items to help show team spirit. From paper party ware to team ornaments and gift wrap - although we never realized that one should take a wrapped gift to a Super Bowl party.

Those Hallmark "plans a party" people have come up with the following statistics;

The average age of someone hosting a Super Bowl celebration is 43.3 years old.

Super Bowl parties are usually hosted by people with higher household incomes.

The average number of people attending a Super Bowl party: 18

Ninety-five percent of Super Bowl watchers watch with at least one other person.

15,500 tons of chips (potato, tortilla and corn) and 4500 tons of popcorn are purchased each year for munchies during the game.

Super Bowl Sunday is the third-largest day of food consumption behind Christmas and Thanksgiving.

According to the NFL, Super Bowl games are great stock market indicators. When a NFC team wins a Super Bowl game the stock market is bullish for the year. When an AFC teams wins the stock market is bearish for the year. This indicator has been accurate 28 out 31 times.


WEAR ANYTHING AS LONG AS IT'S BLACK


From shades to moon boots and everything in between - black is mandatory. So is holding a cell phone to your ear.

In a game of self deception everyone talks loud enough to their make-believe agent, so that those passing by - who are doing the same thing - will feel they, too, have fooled the world by announcing they are on their way to take a meeting with Robert Redford, the actor who started this festival 20 years ago as a launch pad for new film talent.

There is so much hot air floating around it's a wonder the city doesn't levitate.

Last year, the festival attracted 14,100 out-of-state visitors and 6,335 Utah residents. Those include PR people, media members, sponsors, directors, actors and entourages. But mostly they are wannabes of the aforementioned, star gawkers and vendors.

It's the schmooze and booze crowd - all looking for a good party. Ray-Ban hosts one of the best and highly touted corporate shindigs are thrown by Motorola, Chrysler, and Diesel. For Skyy vodka Sundance is termed "one of the biggest activities that we do."

The party going film makers impact the local economy to the tune of $35 million.

When you get past the puffed up phonies and scrape through the hype, what you are left with are some of the most inventive and courageous independent film makers in the world.

According to the Sundance Institute, it's "an exhibition of work that showcases the best of independent cinema." That can translate into a bank account bonanza. Some box office biggies have come out of this elite festival, include The Blair Witch Project and Four Weddings and a Funeral. The Festival has been credited with launching the careers of Quentin Tarantino, Steven Soderbergh, Todd Field and Kevin Smith, who all had films screened in competition.

Shine and Boys Don't Cry have picked up Academy Awards and two big films from last year's festival, Memento and In The Bedroom, are expected to pick up nominations in this year's Oscars.

More than 100 feature-length films and documentaries, as well as 60 shorts, will be shown during the 10-day event, which opened Thursday.

Before the screening of Levity, the film honored by opening the film festival, Robert Redford delivered his traditional welcoming speech to the crowd in Abravanel Hall. With war drums beating Redford addressed the festival and the entertainment industry's relevance in a time of terrorism and challenges to civil liberties.



Hope Davis and Campbell Scott in Alan Rudolph's The Secret Life of Dentists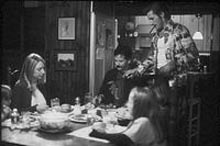 "As far as I'm concerned, we are very relevant in ways we never imagined," Redford declared. "One thing is clear: There is still anxiety, and there are still certain threats . . . and hints of new threats to freedom of expression. It's as though challenging - raising voices of dissent, asking important questions, opening up to new ways of thinking and new ideologies, and sharing them - was somehow equated with being unpatriotic, which is utter nonsense. "It's merely the American way."

Levity stars Billy Bob Thornton as a paroled murderer who tries to atone for his crime through his victim's sister 23 years later. Writer and first-time director Ed Solomon was present, as were actors Morgan Freeman and Holly Hunter, who are also in the film. Missing were the film's co-star Kirsten Dunst who is filming a movie and Thornton, who is ill with bronchitis.



Holly Hunter in Levity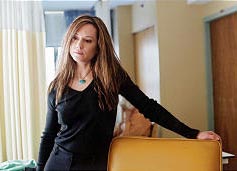 Academy Award winner Hunter, the recipient of the Tribute to Independent Vision Award, also stars in two Sundance selections, Levity and Thirteen, in which she plays the mother of a daughter who goes from being a straight-A student to a troubled teenager.

New to Sundance is the new World Cinema/Documentary category, along with an increase in the number of short films and digital works to be shown.

Creating a lot of buzz: The Blues, a seven-part documentary on blues music by directors including Martin Scorsese, Clint Eastwood and Mike Figgis. The premiere of the film The Singing Detective, starring Robert Downey Jr, as a novelist suffering from extreme psoriasis in a film remake of the British TV series of the same name.

Utah educated, director Neil La Bute's The Shape of Things is also causing talk.



Mare Winningham stars in The Maldonado Miracle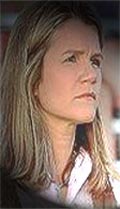 The Maldonado Miracle is Salma Hayek's directing debut. The piece was filmed in Eureka, Utah and is about the residents of a small Mexican town who have their faith put to the test after a statue of Jesus begins to drip blood.

The film is an Allegra Films production with the teleplay written by Paul Cooper, based on the novel by Theodore Taylor. Emmy Award winners Eve Silverman and Susan Aronson are the producers. The film stars Peter Fonda, Mare Winningham, and Ruben Blades.

Also making his directorial debut is Matt Dillon who has directed the film City Ghosts, about a con man who travels to Cambodia to collect on a scam.

In the dramatic competition are films such as Die Mommie Die, based on a cult play and The United States of Leland, a film produced by Kevin Spacey about a young offender and his prison teacher.

In Masked & Anonymous, Bob Dylan's first feature role since 1987's Hearts of Fire, he plays an iconic cult singer who is released from prison to perform a benefit concert.

Macaulay Culkin, who hasn't made a film since 1994's Richie Rich, opting instead to star on the legitimate stage, will convince his film fans that he has puts his Home Alone days behind him with Party Monster.



Tatum O'Neal stars in The Technical Writer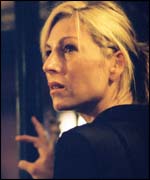 Tatum O'Neal stars in The Technical Writer, while William H Macy and Alec Baldwin star in The Cooler. Macy portrays Bernie Lootz, a sorry soul working in a Las Vegas casino as a "cooler" - a person hired to gamble because his presence brings bad luck to winning gamblers, thanks to the "cooler" pretending to be ignorant - making gambling moves that cool off the game - such as a blackjack player who hits on 18.

Writer-director Wayne Kramer wrote the role with Macy in mind. The actor resisted the part since he was tired of playing losers and wanted to spend more time with his two children, rather than wasting the hours filming small indies. Then he read the script and couldn't get the character out of his mind. In the flick his loser character meets Natalie, played by Maria Bello, and romance ensues, which complicates Bernie's dealings with his employer, an old-school Mafia boss played by Alec Baldwin.

Screenings in Park City will be at the Eccles Center, Egyptian Theatre, Holiday Village Cinemas, Library Center Theatre, Prospector Square Theatre and the Yarrow Hotel Theatre; in Salt Lake City at Abravanel Hall (opening night), Broadway Centre Cinemas, Trolley Corners Theatre and the Tower Theatre; in Ogden at Peery's Egyptian Theatre; and at the Sundance Village Theatre in Provo Canyon. The festival officially opened Thursday night in Salt Lake City and Friday in Park City and runs through Sunday, January. 26.

FOR A LIST OF THE FILMS UNSPOOLING AT SUNDANCE CLICK HERE


FORDHAM THEATRE DEPARTMENT HOSTS EASTERN EUROPEAN SEMINAR SERIES
Valery Fokin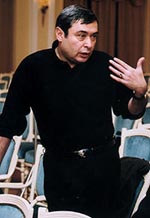 The Fordham University Theatre Program at Lincoln Center has become one of the most outstanding B.A. theatre training programs in the country. The program is chaired by OBIE award-winner Lawrence Sacharow, who directed Edward Albee's Pulitzer Prize winning play, Three Tall Women.

Professor Elizabeth Margid, Head of the Directing Program Fordham University Department of Theatre and Visual Arts, informed Broadway To Vegas about the Eastern European Seminar Series' second program on Acting and Directing which takes place January 24-27 at Fordham University hosted by River Arts Repertory and Fordham University Theatre Department.

The first program, The Playwright in Relationship To The Culture in Russia and America, staged last October featured readings by Russian playwrights Ksenia Dragunskaya and Alexander Galin, as well as a panel discussion moderated by Mel Gussow that included American writers Edward Albee and Tony Kushner.

The third program, Making Theatre During Wartime, is scheduled for April 25 and 26. Participants include: Bosnian director Haris Pasevic, Yugoslavian playwright Biljana Srblanovic, and American theatre activist/playwright Eve Ensler.



Anatoly Smeliansky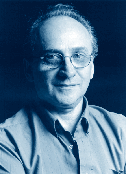 The second program, Directing and Actor Training, features Valery Fokin, Russian director and Artistic Director of the Meyerhold Center in Moscow, and Anatoly Smeliansky, Dean of the Moscow Art Theatre School and Russia's leading drama critic.

They will be joined by Zelda Fichandler, Chair of NYU Graduate Acting and former Artistic Director of the Arena Stage Theatre in Washington; Lawrence Sacharow, Chair of Fordham's Theatre Department; and Kristin Linklater, master voice teacher and Chair of the Columbia University Graduate Theatre Program.

Through a series of dialogues, panels and workshops, two of Russia's leading theatrical figures will share the new research and movements informing Russian theatre today. The legacy of Stanislavski is widely known and accepted in America and Western theatre. The influence of Meyerhold is newly uncovered, as is the last work of Stanislavski during the time of Stalin. The weekend will be devoted to new explorations around the work of the great masters of Russian Theatre.

Valery Fokin, born in 1946, is Artistic and General Director of Meyerhold Arts Centre. A graduate of the Tshukin Theatre School, Fokin had been working as director in the Moscow Theatre Sovremennik.

In 1985 Fokin headed Ermolova Moscow Theatre. Immediately the young chief director transformed the theatre into one of the most popular in Moscow. The first performance produced by Fokin, Talk, signified the turn to the new theatrical thinking. In his creative works Fokin appeals to the sharpest, "closed" and "painful" themes of the past and present. His performances either modern or classic are characterized by volume and scale of stage's metaphor, sharpness of artistic thinking and a theatrical yearning for detailed psychological analysis of the characters.

Performances he directed have been staged in Poland, USA, Hungary, Germany, Switzerland, Japan, France, Finland. His directorial work differs through his original interpretation of well known images.

Smeliansky is the Associate Artistic Director of MAT and Dean of the Moscow Art Theatre School. He is also Russia's leading theatre critic and editor of the collected works of Stanislavski in ten volumes as well as the author of many books on Russian theatre, including a new book on the recently discovered correspondence between Stanislavski and Josef Stalin. His book The Russian Theatre After Stalin was published in English by Cambridge University Press in 1999.

All events will take place at Fordham University, New York City and are open to the professional theatre community as well as to theatre students and faculty. The series is funded by the Trust for Mutual Understanding with additional support from the Billy Rose Foundation and the New York State Council on the Arts. FOR SEMINARS AND PARTICPANTS CLICK HERE



Broadway To Vegas is supported through advertising and donations. Priority consideration is given to interview suggestions, news, press releases, etc from paid supporters. However, no paid supporters control, alter, edit, or in any way manipulate the content of this site. Your donation is appreciated. We accept PAYPAL. Thank you for your interest.




ALLEY THEATRE CELEBRATES EDWARD ALBEE'S 75th BIRTHDAY


In celebration of noted playwright Edward Albee's 75th birthday, the Alley Theatre in Houston, Texas last week unveiled both a regional premiere of The Goat or Who Is Sylvia? and a 40th-anniversary revival of Virginia Woolf, which when mounted on Broadway in 1962 cost $42,000. Today it would cost $1.5 million.

The regional premiere of The Goat or Who Is Sylvia? was Albee's first new work on Broadway in 19 years and earned Albee a Tony Award. About a successful architect whose revelation of a cross-species extramarital affair throws his life and family into violent turmoil, The Goat is presented on the Neuhaus Stage, with seating on three sides and no proscenium frame around the play, which is being touted as providing greater intimacy than it had on Broadway.

This month Albee began his 15th spring semester teaching playwriting at the University of Houston School of Theatre. That annual residency, lasting from January through May, has produced longstanding ties to the city, including an ongoing alliance with the Alley, where he has directed several productions of his plays as well as a double bill by Samuel Beckett, one of his playwriting idols. For the current Alley productions, he is on hand to assist Alley artistic director Gregory Boyd and guest director Pam McKinnon.

Another pet project is a return to Occupant, whose premiere run off-Broadway last year was curtailed by the illness of star Anne Bancroft. Albee has made it known that he wants Marian Seldes, who won a Tony in Albee's A Delicate Balance and starred in his The Play About the Baby, at the Alley and off-Broadway to take up the lead role as sculptor Louise Nevelson.

Who's Afraid of Virginia Woolf? officially opened January 15 and runs through February 8 on the Alley Theatre, Large Stage. The Goat or Who Is Sylvia? officially opens January 22 through February 16 Alley Theatre, Neuhaus Stage. Houston, Texas.



LAURENCE OLIVIER AWARDS the most prestigious awards in London theatre were established in 1976 as The Society of West End Theatre Awards, and Lord Olivier agreed to have his name associated with them in 1984. They will be presented February 14 in London at the Lyceum Theatre. CLICK FOR A LIST OF THE NOMINEES

THE 29th ANNUAL PEOPLE'S CHOICE AWARDS were presented live at the Pasadena Civic Auditorium last Sunday, with Tony Danza hosting. The awards cover 16 categories in film, television and drama.

A nationwide poll conducted by the Gallup Organization determined both the open-ended nominees and the winners. Fans also could vote on the Internet in two categories. CLICK FOR A LIST OF THE WINNERS

THE 30th ANNUAL AMERICAN MUSIC AWARDS hosted by The Osbournes - Sharon, Ozzy and teenage kids Kelly and Jack was another example of television swimming in a sewer. CLICK FOR A LIST OF THE WINNERS

THE DOVE AWARDS are Christian and gospel music realm's biggest prizes. Nominees were announced during a press conference in Nashville at the Gaylord Entertainment Center. The songwriter of the year category nominees will not be announced until April 10, during the Gospel Music Association's 34th Annual Dove Awards, to be held at the GEC. FOR A LIST OF THE DOVE AWARD NOMINEES CLICK HERE

THE 60th ANNUAL GOLDEN GLOBE AWARDS this evening on NBC. This is the fun loving event where Jack Nicholson mooned the crowd in 1999. It's where Harrison Ford and Calista Flockhart met. 1300 swells will attend the Golden Globe Awards. To encourage a party-hardy assemblage there is an open bar and free flowing champagne. 750 bottles of the bubbly are expected to be consumed. In the them-that-has-gets category, the goodie bag contents include; $500 Escada sunglasses, a $600 Coach leather duffel, a $600 pocket PC phone and a $5,000 spa package. FOR A LIST OF THE GOLDEN GLOBE NOMINEES AND WINNERS CLICK HERE

THE LATE GEORGE APLEY

Edward Herrmann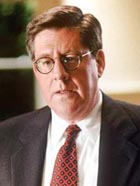 as a staged reading to benefit The Acting Company, finds Tom Fontana, creator of the popular HBO series Oz, resurrecting Edward Herrmann, an actor who has never failed to delight - from portraying Roosevelt to being patriarch Richard Gilmore on The Gilmore Girls.

After killing off Herrmann on the series opener of Oz earlier this month, writer-producer Fontana, whose other credits have included Homicide and St. Elsewhere, brings Herrmann back for one night only to star in The Late George Apley on Monday, January 27.

Hermann will be joined by Oz cast mates J.K. Simmons, Zeljko Ivanek, and John Doman as well as Broadway regulars Lisa Banes, Samantha Soule, Erik Steele, and Jennifer Harmon.

This is not the first time Fontana has done Herrmann in, that was back in the 1980's on St. Elsewhere when he appeared as Father Joseph McCabe.

Adapted by George S. Kaufman and John P. Marquand from Marquand's Pulitzer Prize-winning novel, The Late George Apley is a satire of upper class Bostonians striving to maintain their social status. Herrmann is expected to survive the production, which is being presented as one of four benefit staged readings for The Acting Company, founded in 1972 by John Houseman and Margot Harley and considered America's foremost touring classical repertory company and arts education program. Its 30th national tour has just begun a 17,000-mile journey to 65 under-served and disadvantaged communities in 34 states. The tour culminates at The Lucille Lortel Theatre in New York in May.

Upcoming readings for The Acting Company include The Magistrate by Arthur W. Pinero on February 10, directed by John Rando and starring Tony winner Richard Easton; Too Fool The Eye, adapted by Jeffrey Hatcher from Jean Anouilh's Leocadia and starring Katherine Helmond on March 24; and Mother and Son on April 14, adapted from Ivy Compton Burnett's novel, directed by Mark Wing-Davey and starring Marian Seldes and Harriet Harris.

Tickets for all readings are $35 and $55 and include a post-performance reception with the director and cast. The Acting Company on Monday, January 27 at The Culture Project, NYC.

THE FABULOUS PALM SPRINGS FOLLIES Now in its 12th season. The current production Flying Down to Rio featuring The Four Lads through March 2; Jane Kean, March 5-April 13; and Carol Lawrence, April 15-May 25. Also, ventriloquist Sammy King, comic juggler Nino Frediani and the famed Follies' line of Long-Legged Lovelies. At the Plaza Theatre in Palm Springs, California

FOR AN ALABAMA SKY by Pearl Cleage. Phyllis B. Gitlin directs the production, which features Carl Crudup, Christopher Guyton, Lateefah Devoe, Pyeshon Jackson, Kalene Parker, and Vanessa Woods.

At the end of the Harlem Renaissance and the beginning of the Depression, five people's lives intersect as they reach for their dreams. A nightclub singer and a young man just arrived from Alabama start a troubled romance. A doctor and a social worker discover in each other a longing for love and a desire to serve. A designer who dresses the drag queens of Harlem yearns to dress Josephine Baker, the toast of Paris. Humor and gritty realism are woven together in this richly textured tale from a fabled place and time in American History.

Scenic design is by Elaine Herman; Sound Design by Ron Wyand; Costume Design by Donna Fritsche and Lighting Design is by Millicent Dickinson.

Opens at the Long Beach Playhouse Studio Theatre on January 24th and runs through March 1. The Long Beach Playhouse in Long Beach, California is celebrating its 74th year of continuous operation.

JULIA SWEENEY:IN THE FAMILY WAY is her latest offering which begs the question: Can today's modern woman really have it all? Directed by Mark Brokaw. The show begins with Julia at a crossroads in her life, taking stock and struck with the realization: "Oh my God, I forgot to have a family!" She's in her late 30s, professional ambitions fulfilled, yet single and without children. This latest work follows her odyssey as she adopts a child, becomes the mother of a toddler overnight and faces the challenges of dating as a single mom.

Last seen in New York on the Broadway stage in her popular and critically acclaimed show God Said, Ha!, writer/performer Sweeney appeared as a Saturday Night Live cast member for four seasons. This show has sets by Allen Moyer, Lighting by M.L. Geiger, Sound by Janet Kalas and original Music by Lewis Flinn. Julia Sweeney in the Family Way at the Ars Nova Theatre, NYC January 22-February 22.

AIDA Elton John and Tim Rice's modern version of the Verdi opera, makes a two-week tour stop at Tennessee Performing Arts Center's Broadway Series on Jan. 22-Feb. 2.

COOKIN' AT THE COOKERY: THE MUSIC & TIMES OF ALBERTA HUNTER a new blues musical written and directed by Marion J. Caffey, starring Tony Award winner Ann Duquesnay and Debra Walton.

Sets & Lighting by Dale Jordan, Costumes by Marilyn A. Wall, Sound by Josh Navarro, Wigs by Bettie O. Rogers. Production Stage Manager is Audrey M. Koran, with musical direction by George Caldwell. Musical Supervision & Arrangements by Danny Holgate. The production chronicles the dynamic life and career of legendary blues singer and international star Alberta Hunter as she returns to her old haunt, The Cookery Club in Greenwich Village. Melting Pot Theatre presents the two-actor play with music, seen in regional theatres around the country. ( See Broadway To Vegas column of June 2, 2002 ) Opening January 22 with performances to March 2 at Theatre 3, NYC.

SPIDERMAN LIVE opens Tuesday at the Weidner Center in Green Bay, Wisconsin for a six night stay.

SEUSSICAL THE MUSICAL opens Tuesday at the Marcus Center in Milwaukee, Wisconsin for a six night stand.

THE GRAND TOUR by Jerry Herman based on Jacobowsky and the Colonel. Book by Michael Stewart and Mark Bramble.

Originally written 1979, a concert revival will be staged by the Jewish Repertory Theatre January 23, 26 and 27, NYC.

Herman's musical about the unlikely friendship between the Jewish Jacobowsky and a Polish colonel. Directed by and starring Stuart Zagnit who appeared in JRT's first production of the show 15 years ago. The cast includes Paul Ukena as the Colonel, Kim Lindsay as Marianne, Steve Sterner, Don Atkinson and Kenny Boys. Albert Ahronheim will be musical director.

Production based on 1988 original Jewish Repertory Theater Production, directed by Ran Avni. the Jewish Repertory Theatre January 23, 26 and 27, NYC.

THE SHAOLIN MONKS WHEEL OF LIFE For over fifteen hundred years the Shaolin Monks from Chinas Henan Province have applied the discipline of martial arts as a unique manifestation of their religion. The name Shaolin has become synonymous with the finest and most extraordinary feats of discipline, strength and courage; and with the growth in popularity of modern Kung Fu.

This is the only show to feature ordained Soldier Monks of the Shaolin Temple and, as such, is the only show authorized by The Venerable Shi Yong Xin, Fangzhang (first abbot) of the Temple and supported by the Henan Provincial Government. No other show has had this honor, blessing and approval bestowed upon it.

Imaginative music, combined with high technology lighting and a stage set that evokes the mysterious world of the east has produced a visual event that is colorful, exciting and dramatic. This combination of explosive power, imaginative theatrics and traditional story-telling produces an event for which tells the story of the Shaolin Monks' early struggle to establish and protect their Temple. The performance is an illustration and celebration of their history, their religion and their tremendous physical skill.

Directed by Micha Bergese; Darshan Singh Bhuller Assistant Director/Choreographer; Barrington Pheloung Composer; Mark Fisher Set Designer; Patrick Woodroffe is lighting designer; Annie Curtis Jones is costume designer and Simon Honywill is sound designer

Tonight the performance is in Greenville, South Carolina at the Peace Center. On Tuesday the show is in Roanoke, Virginia at the Roanoke Civic Center. Wednesday finds the troupe on stage in Norfolk, Virginia at the Chrysler Hall. Thursday the event can be enjoyed in Baltimore, Maryland at the Morris A. Mechanic Theatre. Friday the production opens in Washington, D.C. at the Lisner Auditorium and they close out the week, Saturday, in Glenside, Pennsylvania at the Keswick Theatre.


WHO'S WHERE


THREE MO TENORS Proctor's Theatre Schenectady, New York on Friday, January 24.

GEORGE STRAIT who just had his 50th No. 1 hit She'll Leave You With a Smile from his new Road Less Traveled plays the Mandalay Bay Events Center in Las Vegas on January 24.

GLEN CAMPBELL performs Friday, January 24 at the Little America Hotel and Towers in Salt Lake City.

THE CHIEFTANS perform Monday at the Luther Burbank Center in Santa Rosa, California. On Tuesday they are on stage in Berkeley, California. Thursday the performance is at the Kavli Theatre in Thousand Oaks, California. Friday the show is in the California Center in Escondido and Saturday the entertainment can be found at the Cerritos Center in Cerritos, California.

JOHNNY MATHIS has a two nighter, Friday and Saturday, in the Ruth Eckerd Hall in Clearwater, Florida.

LINDA EDER January 25 at Mohegan Sun in Uncasville, CT.

SHAKIRA on stage Saturday, January 25 at Mandalay Bay Resort in Las Vegas.

ANNA BERGMAN returns to Danny's in New York City on January 23 for a three-week engagement with her Melody, Melodie: A Celebration of Song from Berlin to Bizet. Alex Rybeck as Musical Director and directed by Sara Louise Lazarus.

DREW CAREY center stage January 23-26 MGM-Grand, Las Vegas.

DAMON WAYANS in the spotlight January 25-26 at the Las Vegas Hilton.

BIG BAD VOODOO DADDY perform Saturday in Reno, Nevada at the Silver Legacy Casino

JERRY SEINFELD telling funny stories Friday and Saturday in Providence, Rhode Island at the Providence Performing Arts Center

TORI AMOS performs tonight in Brussels, Belgium at the Forest National. On Monday she is on stage at Ahoy in Rotterdam. Tuesday finds her in the spotlight at the Konig-Pilsener Arena in Oberhausen, Germany. On Thursday she stars at the Congress Centrum in Hamburg, Germany, Friday the show is at the Arena in Poznan, Poland and she closes out the week, Saturday, at the Philharmonic in Munich, Germany.


PIFFLE AND PROFUNDITIES


TOUGHED BY AN ANGEL launched as part of CBS' 1994-95 schedule, will leave with air at the end of May with a two hour special. The series, which stars Roma Downey and Della Reese, recently celebrated its 200 performance.

Perhaps Downey will be tempted to return to Broadway. She credits her big break to Rex Harrison who had her cast in The Circle. Broadway To Vegas saw the show at the Ambassador Theatre which also starred Glynis Johns and Stewart Granger.

On going through old programs we realized we had enjoyed Downey in the best interactive show we have ever experienced - Tamara - written by John Krizanc, directed by Richard Rose, staged in New York City's Park Avenue Armory.

Downey original the role of Emilia.

PARENTS THINK VEGAS ART NOT SINFUL Those Springville, Utah High School Russian language and art history students - that we wrote about in last week's column - who were forbidden to eat, use the rest room or visit rare art collections on display in two glitzy Las Vegas hotels - figured a way around the problem. Their parents are chartering a private bus to take the kids to the gambling mecca on Tuesday, after the Nebo School District Board of Education rejected, on moral grounds, teacher Beverly Burdett's request to visit the art displays at the Bellagio and Venetian Hotels in Sin City. Las Vegas Mayor Oscar B. Goodman, who has a low boiling point for anyone who criticizes his territory, will reportedly host the students.













Next Column: January 26, 2003
Copyright: January 19, 2003. All Rights Reserved. Reviews, Interviews, Commentary, Photographs or Graphics from any Broadway To Vegas (TM) columns may not be published, broadcast, rewritten, utilized as leads, or used in any manner without permission, compensation and/or credit.
Link to Main Page
---
Laura Deni


CLICK HERE FOR COMMENT SECTION