! >
Broadway To Vegas
  
 SHOW REVIEWS CELEBRITY INTERVIEWS GOSSIP NEWS

| | |
| --- | --- |
| | |
HAITIAN EARTHQUAKES AFFECTS THE ENTERTAINMENT COMMUNITY - - FERNAND FONSSAGRIVES - - THE CLEVELAND ORCHESTRA HITS SOUR NOTE WITH MANAGEMENT - - A JUBILEE FOR ANTON CHEKHOV - - 24th ANNUAL BROOKLYN TRIBUTE TO DR. MARTIN LUTHER KING, JR - - TIGER WOODS IN SEX REHAB - - BILLY ELLIOT RECOUPS INVESTMENT WHILE SPIDERMAN IS POSTPONED - - GRETA GARBO CAME TO DONEGAL - - DONATE . . . Scroll Down


HAITIAN EARTHQUAKES AFFECTS THE ENTERTAINMENT COMMUNITY
Rainn Wilson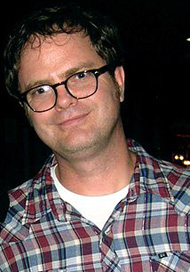 Emmy-nominated actor Rainn Wilson may be best known for his quirky character Dwight Schrute on NBC's The Office, but to thousands of Haitian children he was a man helping them get an education.

To say that Wilson was distraught, trying to make sense out of the earthquake which destroyed a country he has spent years trying help, is an understatement

Wilson and his wife, fiction writer Holiday Reinhorn, are involved in the Mona Foundation, which focuses on educational initiatives and raising the status of women and girls globally. While The Office was on break in October 2009 they traveled to Haiti where they participated in a fact-finding mission, including visiting orphanage and schools where they talked with teachers and helped with the children.

He posted his Haitian experiences on his website. Now he has used that same platform to vent his anger and frustration.

"As many of you SoulPancakers know, my wife and I visited Haiti to work with some charities there, PlantingPeace.org and the Mona Foundation," Wilson began.

"We spent eight days touring Port-Au-Prince and the countryside, visiting schools and orphanages, and observing de-worming projects."

"And then came this."



Rainn Wilson and entourage driving to George Marcelleus School. In October 2009 Rainn and his wife visited Haiti - a detailed report from the road posted on the Mona Foundation website. "Three four wheel drive SUVs follow one another on a road that is eighty percent unpaved. Even the areas that are paved have so many potholes that they may as well not be paved! The bumpy ride takes us through a couple of smaller cities and several villages. We see the same poverty and chaos in the cities. The villages are generally made of rows of shacks on both sides of the road," they posted. Photo: Mona Foundation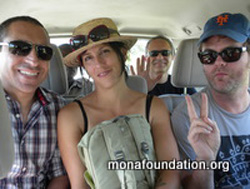 Rainn Wilson's group also visited New Horizon, "another school supported by Mona Foundation. New Horizon was founded by a loveable French man named Bernard who has lived in Haiti for forty years. He came to Haiti for a visit and never left. He is the director of the French hospital in Port Au Prince." That hospital was badly damaged in the quake. Photo:Mona Foundation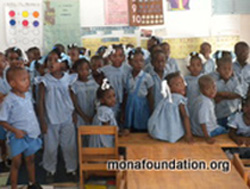 "On its own, without any natural calamities, Haiti is a beautiful disaster. Ramshackled, polluted, deforested, dysfunctional, broken. Zero infrastructure. To say that it is a poor country is an understatement that can only be understood by seeing it."

"But the people? The people are beautiful, radiant hearts that are trying, trying, trying to better themselves and their children."

"When I first heard that an earthquake hit near Port-Au-Prince, my body clenched. No way. No way could it be one of those bad ones. No way would that happen. Those concrete-and-cinder-block houses, stacked against each other, leaning precariously like dirty blocks. The consequences of even the slightest tremor would be unimaginable."

"No. Way."

"Yes way. Total devastation."

"Virtually no building has been untouched. The royal palace crumbled. The beautiful Hotel Montana (where we stayed) was wrecked. Thousands of bodies buried in rubble. A giant cloud of concrete dust that shrouded the city for 20 full minutes like a spectre of death."

Prior to visiting Haiti Rainn and his wife hosted a small fundraising brunch at their home, to help raise money for two schools and an orphanage. They introduced about 40 of their friends to Sue and Yves Puzo, founders of the Zunuzi Schools in Haiti, who discussed how they established the schools and orphanage on the outskirts of Port-Au-Prince.



Jimmy Jean-Louis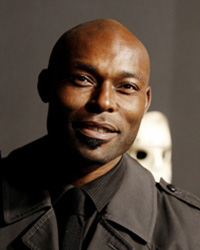 At the Wilson brunch was Jimmy Jean-Louis, who plays The Haitian on NBC's Heroes. He was born and raised in Pétion-Ville. "As a Haitian, it hurts me to sometimes go back to Haiti and see all of what goes on," Jimmy told the gathering. "It's sad to see the situation and to feel for the people of this country. Those are my roots. So when you see other people who aren't from Haiti, trying to support it, that touches me really deeply."

Little did he know then that his own family would soon need help.

When the devastating earthquake hit Haiti on Tuesday, January 12, Jimmy desperately tried to reach his elderly parents. The actor, who had recently returned from Haiti after spending the holidays with his parents, told the press; "I have not slept yet. I haven't been able to reach my parents."

On Thursday he was finally able to exhale.

He had gotten through to his sister in Haiti who had been in touch with their mother. Eventually the actor spoke to his mother who told him that his father also survived. However, other family members and some of their neighbors had perished. The family home, which his father had built, was totally destroyed.

Now Jimmy is anxious to return to Haiti to see his family and help any way he can, such as agreeing to lead a public awareness campaign to raise money for the survivors of the devastating earthquake, the Pan American Development Foundation and the Organization of American States announced on Thursday.

"Haitians are desperate for help, and I am glad to collaborate with PADF on its national campaign to raise relief money," said Jimmy, who will appear in television public service announcements, print ads and online.

In Jimmy's return to Haiti, PADF will provide him with a satellite telephone so he can maintain contact and provide first-hand reports on the situation on the ground.

"Jimmy's kind heart and dedication to his countrymen are outstanding and we are proud to work with him on this national campaign," says John Sanbrailo, PADF's Executive Director.



Wyclef Jean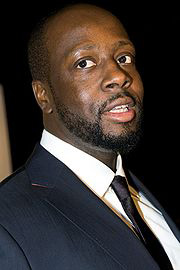 PADF – the natural disaster relief arm of the OAS – has more than 150 people in Haiti working on economic development, human rights and disaster relief. PADF's office in the Dominican Republic will be the staging area for all its shipments to the island. It is sending emergency relief supplies including food, tools, telecommunications equipment and other immediate relief supplies.

Haitian-born music super-star Wyclef Jean instantly stepped forward to help. Jean immediately returned to his homeland and spearheaded a drive to organize both celebrities and citizens to donate money and - "rise to the occasion and help the Haitian people in every way possible."

The 37-year-old former Fugees star urged people to donate to a special fund set up by his long-established and respected Yele Haiti Foundation (wwww.yele.org).

Jean is a roving ambassador for his native country and has worked with the United Nations World Food Program to help tackle food shortages in the country.

Jean's foundation has received high-powered support from other celebrities in recent years, most notably humanitarian campaigners/actors Brad Pitt and Angelina Jolie, who have previously visited Haiti to help Jean's foundation.



George Clooney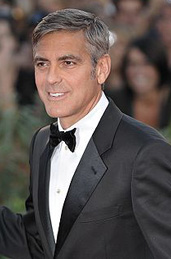 In a statement issued Wednesday they said: "We will work closely with our good friend Wyclef Jean to support the humanitarian efforts on the island and help those who have been injured and left without homes and shelter."

The Hollywood power couple wasn't engaging in idle chatter. They then donated $1 million to Doctors Without Borders.

Brazil-born model Gisele Bündchen, the highest paid model in the world with annual earnings of around $35 million, didn't hesitate to write out a $1.5 million check to the Red Cross. Madonna pledged $250,000 to Partners in Health, which provides health services in the impoverished Caribbean island nation.

More than a pretty face who knows how to act, George Clooney is a caring man who thinks.

It was Clooney's idea to host a telethon on MTV to benefit the Haitian earthquake victims.

The two-hour telethon Hope for Haiti, will air Friday, commercial-free across ABC, CBS, NBC, Fox, the CW, CNN, BET, HBO, MTV, VH1 and CMT. Internationally, it will be made available to MTV Networks International, CNN International and National Geographic channels worldwide. Clooney will host in Los Angeles with Wyclef Jean in New York City and CNN's Anderson Cooper in Haiti. The telethon will be broadcast from New York City and Los Angeles, and will feature musical performances and celebrity appearances, as well as live news reports from CNN.

All proceeds will be split evenly among five relief organizations currently operating in Haiti: Oxfam America, Partners in Health, the Red Cross, UNICEF and Yele Haiti Foundation.

The Broadway community has also responded. The Broadway League announced they will donate $100,000 to the Haitian relief efforts on behalf of the Broadway community. This is in addition to New York City and Broadway industry-wide initiatives to help raise funds for the Haitian relief efforts, including significant amounts to be contributed by organizations including Broadway Cares/Equity Fights AIDS, the Shubert Organization, Disney, and others; adding up to $400,000 to date and growing.

Charlotte St. Martin, Executive Director of The Broadway League, said, "This initiative to save lives is an ongoing concern, not just a one-time contribution. Our members and the Broadway community overall are working on ways to help and to also communicate information to theatergoers on how they can get involved."

Broadway To Vegas is supported through advertising and donations. Priority consideration is given to interview suggestions, news, press releases, etc from paid supporters. However, no paid supporters control, alter, edit, or in any way manipulate the content of this site. Your donation is appreciated. We accept PAYPAL. Thank you for your interest.


ART AND ABOUT


FERNAND FONSSAGRIVES

Studio Couch 1956 (light and shadow) Estate of Fernand Fonssagrives. Photo: Michael Hopper Gallery, London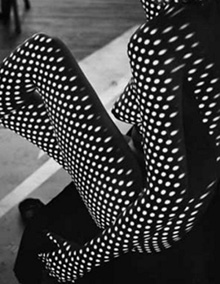 an exhibition of work by one of America's foremost fashion photographers who was once the highest paid photographer in the New York - if not the entire world. Known for his 'beauty photography' in the early 1940s, he was ambivalent about the acclaim he received in his chosen field, preferring to remain anonymous. Little was written about him, even at the peak of his success. He was linked to the early Design Laboratory classes of Alexey Brodovitch, and was a key member of the close knit group of photographers now celebrated as 'The New York School'.

His most memorable work traces the unique partnership he had with his first wife, legendary model Lisa Fonssagrives, a former dancer who went on to marry Irving Penn. A major influence and inspiration to both men, Lisa was responsible for Fonssagrives picking up a camera - she gave him a Rollieflex after his own dance career ended due to a diving injury; "It became," he said, "part of my body".

Born in June 8, 1910 on the outskirts of Paris to a sculptor father and a musician mother, Fonssagrives was encouraged to do the things he most loved: science, art, sports, gymnastics and dance. He moved to America aged 18 to continue his studies, and returned to Europe at 21 for military service. After joining a German dance company, he met the young Swedish dancer Lisa Bergstrom who became his dance partner and then his wife.

Fernand and Lisa spent two years in Europe, supporting themselves by selling his photographs of her to over 50 European publications. Lisa had an uninhibited and carefree style, and her look was much sought after by fashion editors and stylists in the 1940s. She and Fonssagrives helped to define the natural, effortless beauty that has become the mainstay of fashion photography as we now know it. Lisa's elegant dancers' figure and enigmatic look were a constant inspiration to Fonssagrives whether he photographed her dancing in the open air, or experimentally draped in shadows to define the contours of her naked body. When World War II forced them to return to New York, they were catapulted into separate but highly successful careers.

Unfortunately, their careers diverged and the marriage ended in 1950; Lisa was the epitome of fashion, a form of photography Fonssagrives began to resent as too commercial, and which limited his creative freedom. After becoming disillusioned with advertising photography, he moved to Spain, taught himself to sculpt, and regained his creative independence. Lisa married Irving Penn, and her collaboration with him is an acknowledged landmark in the maturity of fashion photography. His later pictures featured female nudes with patterns of light on their skin.

Fernand Fonssagrives lived the last 30 years of his life in Little Rock, Arkansas which is where he died on April 23, 2003. He is survived by a daughter from his first marriage, Mia Fonssagrives-Solow of Manhattan who is a sculptor and jewelry designer; a son from his second marriage, Mark, of Little Rock; three grandchildren; and five great-grandchildren.

This exhibition of little seen prints pay tribute to a talent not often shown to the public. The exhibition opened January 14 and is on display at The Michael Hopper Gallery in London through March 6, 2010.

MASTERPIECES FROM PARIS

Emile Bernard Breton women with umbrellas 1892, Musée d'Orsay, Paris, purchased 1955 © RMN (Musée d'Orsay) / Hervé Lewandowski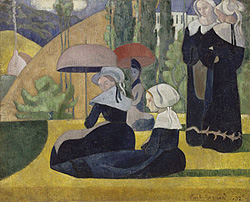 Van Gogh, Gauguin, Cézanne and beyond. Never have so many masterpieces been brought together in one exhibition in Australia. The exhibit features 112 of some of the best-known works of modern art from the Musée d'Orsay in Paris, one of the great museums of 19th-century art. Famous works include Van Gogh's Bedroom at Arles 1889, Cézanne's beloved Mount Saint-Victoire c 1890, Gauguin's Tahitian women 1891, as well as many other great examples of Post-Impressionist art. A collaboration between the Musée d'Orsay and the National Gallery of Australia, this extraordinary exhibition is one of the most spectacular to come to Australia.

Masterpieces from Paris explores the dramatic changes in late 19th century European art through some of the best-known and much-reproduced paintings. Indeed many of these paintings are central to the Musée d'Orsay's high reputation, both in France and world-wide.

There are only a handful of Post-Impressionist works in Australia - including Georges Seurat's study for Le Bec du Hoc, Grandcamp 1885 at the National Gallery of Australia - which the museum emphasis is "an opportunity to create an exhibition from a single collection of such outstanding quality is rare indeed."



Georges Seurat Model in profile 1887, Musée d'Orsay, Paris, purchase, ex-collection Félix Fénéon 1947 © RMN (Musée d'Orsay) / René-Gabriel Ojéda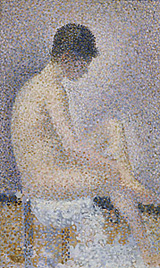 Post-Impressionism announces a break from Impressionism, the revolutionary movement which occurred in France in the second half of the 19th century. By the mid 1880s, artists were experimenting with even more radical ideas. Van Gogh's intense, richly colored surfaces communicate emotionally through the artist's expressive manipulation of paint.

Gauguin's monumental, decorative and often exotic works stand for a new and at times brutal aesthetic directness.

Cézanne's mastery of the genres of still-life, landscape and portraiture fulfils his own prophetic promise to 'astonish with an apple!' These artists encapsulate the challenges to painting and the development of a multi-faceted avant-garde at this time: Pointillism, Neo-Impressionism, Synthetism, Symbolism, School of Pont-Aven, Cloisonnism, the Nabis and Intimism.

In addition to some of the most famous painters, the exhibition includes Symbolist masterworks by artists who are now less known to a general public, but who had a profound impact on their contemporaries. Visitors will find jewel-like domestic scenes and figures, portraits of friends and family members, as well as several large decorative schemes designed for specific interiors.

Masterpieces from Paris reveals cross-influences between artists, and shows the flowering of the modern movements throughout Europe. These fascinating paintings forecast the development of Fauvism, Cubism, Expressionism and led also to Abstraction in the 20th century. On display through April 5, 2010, at The National Gallery of Australia in Canberra.





THE CLEVELAND ORCHESTRA HITS SOUR NOTE WITH MANAGEMENT
Prior to last Thursday's performance of Strauss's Don Juan, a violin concerto by Thomas Adès and Brahms's Second Symphony, members of the Cleveland Orchestra could be found wandering in aisles. They weren't exactly passing the hat, but they were passing out flyers explaining their position in a contract dispute with management which is holding out for a salary cut, as the staff and executive did last year. The musicians want a salary freeze.

According to the Cleveland Orchestra's website, the negotiations between The Cleveland Orchestra and the union representing its musician employees (Local 4 of the American Federation of Musicians) ended January 6 without a settlement, and no future meetings are scheduled. The Orchestra's musicians had been working under a month-to-month contract extension since September. Last month, the union formally terminated the extension agreement, and has now indicated that the musicians could strike as early as January 18.

In part the website states:

"In 2009, the average compensation for a member of The Cleveland Orchestra was $152,000 in wages, seniority, overtime, media rights, and other payments. Median compensation was $140,200. The proposal made today would reduce the median compensation to $134,100 in the first year. Benefits include 10 weeks paid vacation and 26 weeks paid sick leave. The official work week is 20 hours. Among the cities with the top ten orchestras, Cleveland has the lowest cost of living."

"To address the current recession, The Cleveland Orchestra was the first major Cleveland arts institution to launch across-the-board cost reductions. Establishing a principle of shared sacrifice, Music Director Franz Welser-Möst and Executive Director Gary Hanson volunteered reductions in compensation of 20% and 15% respectively, followed by reductions of up to 10% for all other employees."

Cleveland Orchestra Executive Director Gary Hanson stated, "We need the union to recognize the shared sacrifice throughout the institution and respond in kind."

Currently, the Cleveland Orchestra is ranked seventh in the nation in terms of musician compensation, behind the orchestras of Boston, Chicago, New York, Philadelphia, Los Angeles and San Francisco. A cut of 10 percent would put Cleveland behind Washington, D.C., and Pittsburgh.

"We have put an unprecedented one-year salary and benefit freeze on the table and we hope that management will approve it, allowing us to demonstrate our commitment to keeping the Cleveland Orchestra in the top tier of musical quality and fiscal responsibility," wrote assistant principal oboist Jeffrey Rathbun, chair of the orchestra's negotiating committee.

The Cleveland Federation of Musicians, Local 4 of the American Federation of Musicians represents professional musicians in Northeast Ohio including. musicians of The Cleveland Orchestra, Opera Cleveland Orchestra, Cleveland Chamber Symphony, Cleveland Pops Orchestra, TOPS Swing Band, Blossom Festival Band and Blossom Festival Orchestra are members of Local 4."

"The performers in the orchestra pits of Playhouse Square Foundation, The Cleveland Playhouse and the Great Lakes Theatre Festival are also members of Local 4."


SWEET CHARITY


A JUBILEE FOR ANTON CHEKHOV

Anton Chekhov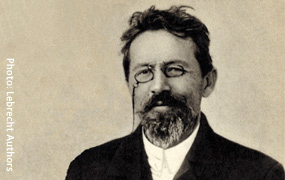 Celebrate the life and work of this fascinating writer at a series of shows to mark his 150th birthday, hosted by Michael Pennington one of Britain's finest actors, and leading Chekhov specialist Rosamund Bartlett.

The event has been organized to raise money to restore the White Dacha - the house in Yalta where Chekhov wrote Three Sisters and The Cherry Orchard, which has now lost its state funding and is in serious disrepair.

Renowned writers and directors have chosen their favorite Chekhov stories and plays, and will be discussing them alongside readings and performances by eminent actors. Michael Pennington will also perform his acclaimed one-man show about Anton Chekhov himself. A different show will take place each day and some performances will be accompanied by audience discussions about the great man's work.

Monday, January 18, Chekhov's Vaudevilles: Michael Frayn (with David Horovitch, Miriam Margolyes and Steve McNeil). Tuesday, January 19, Chekhov's Women: Lynne Truss on In the Cart and The Darling (with Rosamund Pike). Wednesday, January 20, Chekhov's Major Plays: Richard Eyre (with friends, including Lisa Dillon and Harriet Walter.) Thursday, January 21 Chekhov's Doctors: William Boyd on Ionych (with Eileen Atkins). Friday, January 22, The Perfect Short Story: David Hare on The Lady with the Little Dog (with Penelope Wilton). Saturday, January 23, Anton Chekhov: Michael Pennington's one man show and Chekhov and Unrequited Love: William Fiennes on Verochka (with Simon Russell Beale). Featuring: Eileen Atkins, Rosamund Bartlett, Simon Russell Beale, William Boyd, Lisa Dillon, Richard Eyre, William Fiennes, Michael Frayn, David Hare, David Horovitch, Steve McNeil, Miriam Margolyes, Michael Pennington, Rosamund Pike, Lynne Truss, Penelope Wilton. Presented by the Hampstead Theatre January 18-23, London.




SPREADING THE WORD


24th ANNUAL BROOKLYN TRIBUTE TO DR. MARTIN LUTHER KING, JR.

Danny Glover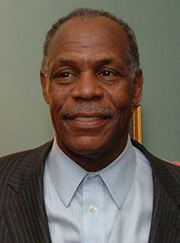 BAM, Brooklyn Borough President Marty Markowitz, and Medgar Evers College of The City University of New York present New York City's largest public celebration in honor of Dr. Martin Luther King, Jr.

This year, BAM welcomes keynote speaker Danny Glover, the acclaimed actor, director, producer, and humanitarian. In addition to his considerable time on stage and screen, Glover has gained respect for his wide-reaching community activism and philanthropic efforts, and has received numerous prestigious honors, including the 2002 Marian Anderson Award, the 2003 NAACP Chairman's Award, the 2004 BET Lifetime Achievement Award, and the 2009 CBCF Phoenix Award. Glover is also a UNICEF Ambassador and Chairman of the Board of TransAfrica Forum, a non-profit global justice organization focusing on issues facing African Americans and peoples in Africa, the Caribbean, and Latin America.

Musical performances by The New Life Tabernacle Mass Choir and special guest Kenny Muhammad The Human Orchestra, who is widely regarded as one of the best beatboxers in the world, round out the program.

Following the event in the Opera House, BAM Rose Cinemas will present a free screening of the acclaimed documentary Soundtrack for a Revolution, executive produced by Danny Glover and shortlisted for a 2010 Oscar nomination.

Monday, January 18 at the BAM Howard Gilman Opera House. Free! First come, first seated. One ticket per person.

MEET THE AUTHOR Jon Franklin is a two-time Pulitzer Prize-Winning Author. He'll discuss his latest book, The Wolf in the Parlor. Of all the things hidden in plain sight, dogs are one of the most enigmatic. They are everywhere but how much do we really know about where they came from and what the implications are of their place in our world? Jon Franklin set out to find out and ended up spending a decade studying the origins and significance of the dog and its peculiar attachment to humans. As the intellectual pursuit of his subject began to take over Franklin's life, he married a dog lover and was quickly introduced to the ancient and powerful law of nature, to wit: Love me, love my dog. Soon Franklin was sharing hearth and home with a soulful and clever poodle named Charlie.

Watching his own dog evolve from puppy to family member, Franklin posits that man and dog are more than just inseparable; they are part and parcel of the same creature. Along the way, The Wolf in the Parlor imparts a substantial yet painless education on subjects as far ranging as psychological evolution and neurochemistry. In this groundbreaking book, master storyteller Franklin shatters the lens through which we see the world and shows us an unexpected, enthralling picture of the human/canine relationship.

This free event takes place Thursday, January 21 at the Helen Hayes Gallery, The National Theatre in Washington, DC.

ASHLEE SIMPSON-WENTZ the pop singer/actress, currently reprising the role of Roxie Hart in Chicago, the Ambassador Theatre, will take questions from the audience and talk about her experience starring on Broadway, after the show on Tuesday, January 19.

Ashlee plays 8 shows a week until February 7, 2010.

TIGER WOODS is holed up in Pine Grove - which sounds like a location for a soap opera. In some ways it is. The Hattiesburg, Miss. facility specializes in treating patients with behavioral additions - especially sex addition.

According to RadarOnLine, Woods is there, getting an attitude adjustment. The clinic, considered one of the top in the nation for sexual addiction, is directed by Dr. Patrick Carnes, who has pioneered treatment for sexually compulsive behavior.





OTHER PEOPLE'S MONEY


BILLY ELLIOT the ten-time Tony Award-winning Broadway musical by Elton John and Lee Hall has recouped its $18 million investment.

SPIDER MAN TURN OFF THE DARK with a score by U2's Bono and The Edge, got caught in its own financial web and has been postponed until the fall. While rumors have been circulating for months that the ambition production was in trouble, it was Tony Award-winning actor Alan Cumming - signed to star as the Green Goblin - who spilled the beans at a seminar sponsored by the New York Times. At that event Cumming referring to the preview opening of February 25,announced; "No one's going to be there that day. We're just waiting." He explained that the show had hit "an iceberg of financial ruin" last year when producers could not raise enough money for the show, which is expected to cost upwards of $50 million. Stepping up to save the show was Disney. While Cumming declared that the producers should have taken down posters in the theater district that suggest the show is opening soon, now they can say "this fall." Those who have already purchased tickets for the originally set previews can receive a refund or exchange for fall date tickets.



OTIS GUERNSEY NEW VOICES IN THE AMERICAN THEATRE AWARD FOR 2010

Katori Hall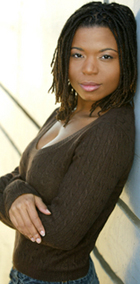 will be presented to Katori Hall during the 29th Annual Inge Festival April 21-24 in Independence, Kansas, at Independence Community College. The Otis Guernsey New Voices in the American Theatre Award recognizes contemporary playwrights whose voices are helping shape the American theater of today.

The award, now bestowed on its 18th rising playwright, is named for the late Otis L. Guernsey, Jr., acclaimed theater writer and scholar who was a longtime advocate and attendee of the William Inge Theatre Festival. The Festival is named for the late William Inge, an Independence native who won the Pulitzer Prize for Drama (Picnic) and Oscar for Best Screenplay (Splendor in the Grass.)

"We are thrilled to be honoring Katori," said Inge Center Artistic Director Peter Ellenstein. "Her work displays a powerful new voice. She is also, we note, the first African-American playwright to receive the New Voices honor."

Hall's fame is already international. Her drama "The Mountaintop," about Martin Luther King, Jr., was a hit last year in the West End of London. Katori Hall hails from Memphis, Tennessee. Her award-winning play, "Hoodoo Love" received its world-premiere at the Cherry Lane Theatre in New York. It was developed under Lynn Nottage as part of the theatre's 2006 Mentor Project. Hall graduated from Columbia University in 2003 with a major in African-American Studies and Creative Writing. She was awarded top departmental honors from the university's Institute for Research in African-American Studies (IRAAS). In 2005, she graduated from the American Repertory Theatre Institute for Advanced Theatre Training at Harvard University, receiving a Master of Fine Arts in Acting. She now attends the Juilliard School's Lila Acheson Wallace Playwriting Program.


GET WELL SOON TO . . . .


LADY GAGA due to exhaustion and dehydration, Lady Gaga collapsed and passed out before her show January 14 in West Lafayette, IN. Her physician has advised her to take a few days off to rest. As a result - the following shows were cancelled: January 16 - Borgata Casino, Atlantic City January 17 - Oakdale Theatre, Wallingford CT The January 18 performance at Mohegan Sun Arena is postponed. A new rescheduled date is to be announced. Tickets for the January 18 Mohegan Sun date will be honored at the rescheduled date. Refunds can be made at point of purchase. Ticket holders for the cancelled shows will have first access to tickets for the new date(s) to be scheduled. Those dates will be announced in the near future.

LEON RUSSELL recovering from 5 hours of brain surgery, which took place on Monday, January 11. Russell had previously been hospitalized for surgery for a brain fluid leak and treatment for heart failure and pneumonia. A string of shows in North Carolina and along the East Coast have been cancelled and the band has been put on hiatus while Russell heals.

Russell's website states:

"Leon is recovering after successful surgery on Monday to relieve a chronic condition. He is doing fine and resting in the hospital in good condition. He is expected to be released from the hospital in a few days."

"Leon is looking forward to beginning studio recording sessions during the last half of this month through February with Elton John, Bernie Taupin and T-Bone Burnett. He and his band will resume touring at the beginning of March."

"Leon and his family wish to thank everyone who have kindly offered their prayers and support during his hospital stay."

He has toured, recorded, produced and performed with artists as varied as Joe Cocker, George Harrison, Delaney Bramlett, Ringo Starr, Elton John, B.B.King, Eric Clapton, Freddie King, Bill Wynam, Willie Nelson, Badfinger, Tijuana Brass, J.J. Cale, David Gates, Frank Sinatra, The Band, Marc Benno, Edgar and Johnny Winter, Glen Campbell, Gary Busey, Jesse Ed Davis, The Rolling Stones, Bob Dylan, Ricky Nelson, Jerry Lee Lewis, Phil Spector, Tom Petty, The Beach Boys, The Byrds and more.

Through the 1960s and 70s, Russell owned the famous Church Recording Studio on Third Street in Tulsa, which has hosted many famous musicians, including members of the Beatles.



HUGHIE and KRAPP'S LAST TAPE a double bill by authors Eugene O'Neill and Samuel Beckett.

Two-time Tony Award winner Brian Dennehy assumes contrasting roles in the plays. Goodman artistic director Robert Falls directs Hughie, featuring Dennehy "as the wise-cracking, down-on-his-luck gambler Erie Smith," and Joe Grifasi as night clerk Charlie Hughes.

Dennehy then becomes the title character in Beckett's classic one-man show, Krapp's Last Tape, helmed by award-winning Canadian director Jennifer Tarver.

This production marks Dennehy and Falls' fourth production of Hughie, an intense, intimate character study composed late in the playwright's career, and their sixth O'Neill collaboration in two decades.

"O'Neill's plays are about ideas, written for people who like to think. As an actor, you can never let go of his plays; you're never finished," said Dennehy. "This production is very important to me; when an actor's own life dovetails with the themes of a play, it becomes personal. But what's most important is that at the end of the experience, the audience realizes the play is not about me, the playwright, or the director; it's about them." In Hughie, high-rolling gambler Erie (Brian Dennehy) and Hughie, the credulous night clerk at a single-occupancy hotel, were confidants. Hughie admired Erie for his bold lifestyle and Erie considered Hughie his good luck charm. When Hughie dies unexpectedly, Erie's luck changes for the worse and he finds himself in dire straits. Then Erie meets the new night clerk (Joe Grifasi), who reminds him enough of Hughie that he takes the gamble that his luck is about to change.

Krapp's Last Tape is Samuel Beckett's classic one-act, one-man show. Every year on his birthday, Krapp (Brian Dennehy) records the important - and the banal - moments of the last year. As he prepares to record a new tape on his 69th birthday, he begins to listen to his archives. This immersion in his own history leads Krapp to question, with growing regret, whether his present lives up to his past.

The Design Team for Hughie/Krapp's Last Tape includes Eugene Lee (Sets), Patrick Clark (Costumes), Robert Thomson (Lights) and Richard Woodbury (Sound). Joseph Drummond is the Production Stage Manager, and T. Paul Lynch is the Stage Manager.

Performances through February 21, 2010 at The Goodman in Chicago.

THE ECLECTIC SOCIETY a world premiere by Eric Conger.

To be the big man on campus, you have to be able to play the game. In the hallowed halls of The Eclectic Society, young men come together to build character, strengthen bonds and create a better future for their fraternity. What's that laughter we hear behind those doors?

There are new recruits that need to be tested, homecoming games to be won and traditions that must be continued. It's the 1960s. Do these men have what it takes to make things right? This new American play celebrates the spirit of young men and the mischief behind them.

January 19, 2010 - March 7, 2010 at the Walnut Street Theatre in Philadelphia.

THE RIVALRY by Norman Corwin. Directed Ford's Theatre Director of Theatre Programming Mark Ramont.

Starring Robert Parsons as Abraham Lincoln, Helen Hayes Award winner Rick Foucheux as Stephen Douglas and Sarah Zimmerman as Adele.

Over the course of seven debates, Abraham Lincoln and Stephen Douglas tackled the hot topics of their day: state's rights, slavery and the intent of the Constitution. The Rivalry captures the fiery rhetoric and wry humor of those debates, while adding the insights of Douglas's wife, Adele. As Lincoln and Douglas race for the chance to be U.S. Senator, Adele reexamines her own concepts of freedom.

The Rivalry's design team includes Scenic Design by Robin Stapley, Costume Design by Helen Huang, Lighting Design by Matthew Richards and Original Music and Sound Design by Matthew M. Nielson.

January 22-February 14, 2010 at Ford's Theatre in Washington, DC.

LEGALLY BLONDE the infantile Jerry Mitchell's Broadway musical with lyrics by Heather Hach and the score by Laurence O'Keefe and Nell Benjamin with the book by Heather Hach opened Wednesday at London's Savoy Theatre. Both critics and predominately female showgoers were like omigod, like totally blown away.

The productions stars Sheridan Smith, who plays Chihuahua-toting Elle Woods; Duncan James, a member of boy band Blue, as Elle's Harvard-bound boyfriend Warner, Jill Halfpenny the lovelorn hairdresser Paulette who bakes birthday cakes for the British bulldog pet whose custody she has lost in an acrimonious marital split and Alex Gaumond as Emmett, Elle's love interest; Aiofe Mulholland as Brooke; Susan McFadden as Serena; Peter Davison as Callahan.

Also featuring: Emma Bateman, Dan Burton, Darren Carnall, Chris Ellis-Stanton, Nadine Higgin, Ibinabo Jack, Caroline Keiff, Amy Lennox, Andy Mace, Sorelle Marsh, Suzie McAdam, Matthew McKenna, Sean Mulligan, Roxanne Palmer, Sergio Priftis, Tamara Wall, Ed White, Jane McMurtrie, Sherrie Pennington, Lucy Miller, Fabian Aloise and Francis Haugen.

Scenic Design by David Rockwell. Costume Design by Gregg Barnes. Lighting Design by Kenneth Posner. Sound Design by ACME Sound Partners.

GRETA GARBO CAME TO DONEGAL

Caroline Lagerfelt and Michelle Fairley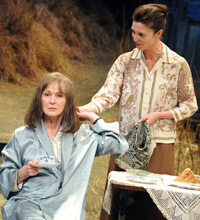 by award winning Irish playwright Frank McGuinness.

Directed by Nicolas Kent.

Greta Garbo came to Donegal - and she did.

The year is 1967 and Garbo is interested in buying a house owned by a gay English painter – nothing is ever the same after.

Ireland is on the verge of violent change, two couples are on the verge of ending, a woman tries to save her family, a girl tries to save her future. Above it all but in the midst of things, determining what happens next, is the loveliest and loneliest of all women, the great Garbo. But when the gods arrive, they can cause havoc, not least to themselves, as the divine Greta learns.

Starring Broadway veteran Caroline Lagerfelt as Greta Garbo with Angeline Ball, Lisa Diveney, Michelle Fairley, Daniel Gerroll, Owen McDonnell and Tom McKay.

Designer: Robert Jones. Lighting: Matthew Eagland. Sound: Tom Lishman.

World debut at London's Tricycle Theatre to February 20, 2010.





WHO'S WHERE


GEORGE WINSTON entertains Saturday, January 16 at the Dance Palace in Point Reyes, CA.

BLACK EYED PEAS perform Tuesday, January 19, at the Hampton Coliseum in Hampton, VA.

TOM JONES swivels his hips and sings his hits January 21-27 at the MGM Grand in Las Vegas.

JOHN MAYER continues his across the pond tour with stops Monday, January 18 a the HMV Hammersmith Apollo in London. On Tuesday the show is at Little Civic in Wolverhampton, UK.

BRAD PAISLEY is on stage Thursday, January 21 at the Rupp Arena in Lexington, KY. On Friday he's in the spotlight at the Nationwide Arena in Columbus, OH.

WEDNESDAY NIGHT AT THE IGUANA hosted by Dana Lorge and Richard Skipper. Barry Levitt on keyboard & Saadi Zain on bass. This week's guests include: Douglas Davidian, D'yan Forrest, Greta Heron, Catt John, Roger Anthony Mapes, Alegra Themmen . Wednesday, January 20, 2010. Iguana VIP Lounge, NYC.

ANDRE RIEU is in Germany this week with a performance on Tuesday, January 19 at Messehalle in Dresden. On Wednesday the show is at Stadthalle in Zwickau. Thursday the tour stops at Eissporthalle in Kassel. Friday they entertain at Westfalenhalle in Dortmund and on Saturday the production can be enjoyed at O2World in Berlin.

PAULA POUNDSTONE brings her humor to the Lyric Theatre in Stuart, FL on Thursday, January 21. On Friday she'll be getting laughs at the Grand Opera House in Wilmington, DE. On Saturday she's on stage at Bomhard Theater in Louisville, KY.

DAVID SEDARIS wraps up his tour of Australia this week with a performance Monday, January 18, 2010 at Hamer Hall in Melbourne. On Tuesday the show is at His Majesty's Theatre in Perth.





Next Column: January 24, 2010
Copyright: January 17, 2010. All Rights Reserved. Reviews, Interviews, Commentary, Photographs or Graphics from any Broadway To Vegas (TM) columns may not be published, broadcast, rewritten, utilized as leads, or used in any manner without permission, compensation and/or credit.
Link to Main Page
---
Laura Deni



U.S. Postal Address: Post Office Box 60831, Las Vegas, NV 89160
CLICK HERE FOR COMMENT SECTION