! >
Broadway To Vegas
  
  REVIEWS INTERVIEWS COMMENTARY NEWS

| | |
| --- | --- |
| | |
GOODSPEED FESTIVAL OF NEW MUSICALS IS A SPRINGBOARD FOR MUSICAL SUCCESS - - LIN-MANUEL MIRANDA BUYS BOOK STORE - - MEGHAN THE DUCHESS OF SUSSEX NAMED PATRON OF FOUR CHARITIES - - MYSTERY IN THE MUSEUM: THE COUNTERSPY CODE - - AS FAR AS MY FINGERTIPS TAKE ME - - BROADWAY PRODUCERS TO SUBMIT NEW PROPOSALS - - THE SLAVE BIBLE: LET THE STORY BE TOLD - - 2019 KEEPING THE BLUES ALIVE AWARD RECIPIENTS - - DONATE . . . Scroll Down





Copyright: January 13, 2019
By: Laura Deni
CLICK HERE FOR COMMENT SECTION


GOODSPEED FESTIVAL OF NEW MUSICALS IS A SPRINGBOARD FOR MUSICAL SUCCESS


Years from now seniors from the Hartt School and the Boston Conservatory will be able to tell their grandchildren that they helped make it happen. They were part of the creative team who made it possible for hit musicals to make it on Broadway and - thus - make it anywhere.

This week-end the famed Goodspeed is staging their 14th Festival of New Musicals.

Every musical got its start somewhere - for many, it was at Goodspeed. Beginning next Friday, January 18, 2019 and concluding Sunday, January 20, 2019 hundreds of musical theatre lovers will gather on the Goodspeed campus for staged readings of brand new works as the brightest new writers and performers collaborate to create the future of America's greatest art form.

"The staged readings are of the complete shows as they stand after the two-week development process, Goodman executive Elisa Hale told Broadway To Vegas. "Meaning the teams often use the time to continue to rewrite providing the cast with new pages/music throughout the rehearsal process. These are book-in-hand but often the directors find ways to incorporate movement, costume pieces etc to give the show a bit of flair," she elaborated.

"There is a Music Director for each reading and the shows usually have just a piano although on occasion a musician -usually the composer - has accompanied on another instrument such as guitar, fiddle, cello, percussion as a shows score requires.

"As for shows that have gone on from the fest, the most well know is Come From Away. Goodspeed has even produced a few at our Terris Theater – Goodspeed Musicals home for new works. Our upcoming 2019 season includes Passing Through which was an audience favorite at last year's fest."

As for the Festival being impacted by the Broadway producers-Actor's Equity profit sharing issue, she answered: "As for the festival readings and the current negotiations etc regarding labs and profit sharing etc, that involves Equity members. For a number of years our Festival staged readings have showcased seniors from The Hartt School and Boston Conservatory (all non-Equity) so they will not be affected."



Students performing a staged reading at a recent Goodspeed estival. Photo: Goodspeed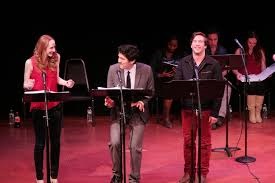 The Hartt School is the comprehensive performing arts conservatory of the University of Hartford. Hartt offers innovative and immersive degree programs in music, dance, and theatre, as well as the opportunity to pursue a minor or a secondary major. Their faculty perform, create, and teach around the world, returning to campus to inspire and mentor the students. With more than 400 performances, recitals, and master classes in instrumental, jazz and vocal performance, theatre, dance, and music theatre each year, the Hartt Schol is considered the largest and most diverse producer of performing arts events in the state of Connecticut.

This year the festival includes staged readings of three brand-new musicals plus several special events celebrating the best and brightest in musical theatre from across the nation.



The staged readings are interesting and exciting. Photo: Goodspeed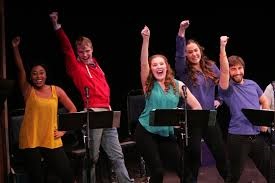 "Produced by Goodspeed Musicals' Max Showalter Center for Education in Musical Theatre, the festival kicks off on Friday, January 18 at The Goodspeed with a staged reading of The Peculiar Tale Of The Prince Of Bohemia And The Society Of Desperate Victorians.

Based on a series of short stories by Robert Louis Stevenson, it's written by Julian Blackmore, Becca Anderson and Dan Marshall with music by Julian Blackmore.

"When Prince Florizel learns that his father the King of Bohemia is dead, he seeks to escape the throne. He and his chaperone Colonel Geraldine are invited to join a secret society - The Suicide Club. Club members play a deadly card game nightly with higher stakes than the Prince has ever known. Realizing the deck is stacked against them, the Prince and Geraldine become inextricably linked to the club's members in this darkly hilarious new musical."

Saturday, January 19 will be highlighted by a staged rlading of the heartwarming new musical The Proxy Marriage work the book and lyrics by Michele Lowe and the music and Lyrics by Adam Gwon.

"In Montana, a lawyer performs proxy marriages –primarily of military couples, in which both parties are not physically present. The lawyer's popular teenage daughter Bridey and her awkward friend William stand in for the bride and groom. When senior year is done, they leave Montana to pursue their separate dreams. Over the next 13 years, life pulls them apart and then together again, and as the world changes, so do William and Bridey. In time they realize that perhaps what they were longing for all along was each other."

The final day of the festival features the bittersweet musical journey Devotion written by Mark Sonnenblick.

Members of all three writing teams have developed works during the Johnny Mercer Writers Colony at Goodspeed.

Additional festival events including seminars, two symposiums and exclusive cabarets.

"This winter we are thrilled to celebrate the 14th Anniversary of our Festival of New Musicals – one of the cornerstones of Goodspeed's new works development program and the source of countless hours of discovery and entertainment for our new works audience," said Goodspeed's Executive Director Michael Gennaro. "The village of East Haddam will be filled with vitality and exhilaration as hundreds of musical theatre fans from across the country come together to celebrate Goodspeed and the best and brightest writers and performers in musical theatre," he added.

Created in 2002, Goodspeed's Showalter Center inspires and nurtures musical theatre artists and students by providing a unique and comprehensive range of training and educational programs to serve both the national and local academic communities. The Goodspeed Festival program offers new and established artists the rare opportunity to thoroughly work on their projects with the help of Goodspeed's renowned resources and artistic environment.

At the same time, the Festival affords senior students from prominent conservatory programs real-world experience in new musical development and performing new musicals.

Preparations for the Festival begin the second week of January. The three teams of writers and composers dedicate their time to further writing and composing their musicals in development. They are joined by musical theater students from The Hartt School and Boston Conservatory, who take part in rehearsals and continued development of the material.

The intensive retreat culminates with Goodspeed's Festival of New Musicals, which showcases staged readings of the new musicals developed during the two-week long program, one of the Showalter Center's major endeavors. Under the leadership of Executive Director, Michael Gennaro, Goodspeed Musicals is dedicated to the preservation, development and advancement of musical theatre and is the first theatre in the nation to receive two Tony Awards for outstanding achievement.






E-Book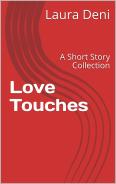 Soft back Book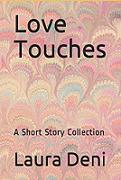 Broadway To Vegas is supported through advertising and donations. Priority consideration is given to interview suggestions, news, press releases, etc from paid supporters. However, no paid supporters control, alter, edit, or in any way manipulate the content of this site. Your donation is appreciated. We accept PAYPAL. Thank you for your interest.



E-Book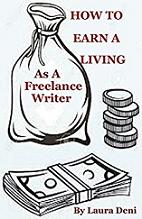 Soft back Book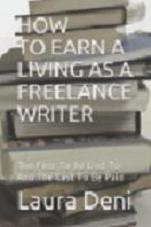 This is not your typical, totally boring textbook.

In the pages of How To Earn A Living As A Freelance Writer (the first to be lied to and the last to be paid) you'll find sex, celebrities, violence, threats, unethical editors, scummy managers and lawyers, treacherous press agents, sex discrimination; as well as a how-to for earning money by writing down words.





ART AND ABOUT


THE SLAVE BIBLE: LET THE STORY BE TOLD

The Slave Bible: Photo: Museum of the Bible.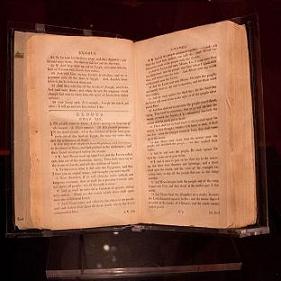 an exhibit at the Museum of the Bible in Washington, DC spotlights a rare artifact - an abridged version of the Bible that was used by British missionaries who worked with enslaved Africans in the Caribbean. The exhibition, is on display through April 2019, provides insight into a dark moment in history in which the Bible and religion were used for imperial and economic gain.

An abridged version of the Bible, which became known as the Slave Bible, was published in London in 1807 and used by some British missionaries to convert and educate enslaved Africans about Christianity - while instilling obedience and preserving a system of slavery throughout their colonies.

British colonists created the Slave Bible by removing sections – and in some cases entire books – from the Bible out of fear that the full Bible would promote rebellion among slaves or offer hope for a better life.

The story of the Exodus from Egypt and the book of Revelation were stripped from this truncated version of the bible. The results were drastic. A typical Protestant edition of the Bible contains 66 books, a Roman Catholic version has 73 books and an Eastern Orthodox translation contains 78 books. By comparison, the astoundingly reduced Slave Bible contains only parts of 14 books.

"The Slave Bible was used to push a specific message to enslaved people. But this important artifact raises questions about much more than just this moment in history of human enslavement and Christian missions; it raises questions about how we understand and use the Bible today," said Seth Pollinger, Ph.D., Director of Museum Curatorial.

Some examples of texts omitted from the Slave Bible include:
Exodus 21:16 - "And he that stealeth a man, and selleth him, or if he be found in his hand, he shall surely be put to death."

Jeremiah 22:13 - "Woe unto him that buildeth his house by unrighteousness, and his chambers by wrong; that useth his neighbour's service without wages and giveth him not for his work."

For African Americans, the book of Exodus is a cultural touchstone and continues to be exceedingly influential. The story of the suffering of Israelites as Egyptian slaves and their deliverance spur comparisons of the capture of Africans, the experiences of African Americans in the United States and their hope for a better tomorrow through emancipation and civil rights legislation. "I urge people of faith to see the Slave Bible exhibit, which provides an important historical view on how religion was distorted for man's profit . . . the abridged Bible was used as a book of oppression . . .," said Reverend Matthew Watley, Executive Minister of Reid Temple in Washington, D.C.

The exhibit is presented in coordination with Museum of the Bible partners Fisk University, and the Center for the Study of African American Religious Life at the Museum of African American History and Culture. Throughout the coming months, Museum of the Bible will hold a series of cultural events and panel discussions with clergy, historians, educators and thought leaders to highlight the artifact and its impact on religion today.

GOOD GRIEF, CHARLIE BROWN! CELEBRATING SNOOPY AND THE ENDURING POWER OF PEANUTS As the creator of influential comic strip Peanuts, Schulz tackled hard-hitting topics such as feminism, faith and racial equality through the eyes of his much-loved characters, including Snoopy, Charlie Brown, Linus and Lucy.

Explore these social issues and get up close to more than 100 comic strips and personal artifacts from the Charles M Schulz Museum in California.

You'll also find contemporary works influenced by Peanuts from renowned artists, such as Fiona Banner, Andy Holden and Ryan Gander.

Until March 3, 2019 at Somerset House in London.






E-Book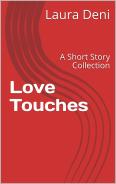 Soft back Book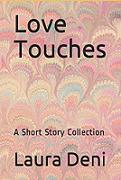 SWEET CHARITY


LIN-MANUEL MIRANDA the Genius Grant and Tony Award winner - among a plethora of accolades - has long demonstrated that he has a heart as big as his talents.

His latest foray into generosity is his purchase of Manhattan's financially beleaguered but beloved The Drama Book Store which had a cliff hanger of a future due to rent increases.

Miranda, along with his Hamilton collaborators Thomas Kail, Jeffrey Seller and James L Nederlander, are the hertos who bought the business as well as its stock of 155,000 items from Rozanne Seelen, the widow of late owner Arthur Seelen.

The shop will still shutter on January 20 but Miranda and his fellow buyers have promised it will reopen at a new location.

Posting on Twitter, New York-born Miranda explained his decision to save the store.

He said: "As a teen, I went to the @dramabookshop on 47th. Spent hours reading plays. Felt made for me, a place to go.

"In 2002, I met with Tommy Kail in the Drama Book Shop. It gave us a place to go. Proud to be part of this next chapter. A place for you to go." — Lin-Manue l Miranda (@Lin_Manuel) January 8, 2019 In addention to book, The Drama Book Shop, sells play and film scripts as well as musical scores.

Miranda staged an early version of his hit Broadway musical In The Heights in the shop's rehearsal room.

MEGHAN, THE DUCHESS OF SUSSEX as expected has been named Patron the The Royal Theatre.

"The Duchess of Sussex will become Patron of four organizations that reflect the causes and issues with which she has long been associated including the arts, access to education, support for women and animal welfare," according to the Kensington Palace announcement.

The Duchess will also become a patron of Smart Works, which services women who are long-term unemployed, helping them to re-enter the work force by empowering them with applicable skills including coaching in interviews and providing them with professional clothing.

Meghan also takes on the role of patron of the historic The Mayhew charity, which teaches responsible pet ownership and animal welfare to young people.

A thought: Broadway Barks, that wonderful pet adoption program founded by the late Mary Tyler Moore and Bernadette Peters is an annual event eagerly supported by the Broadway community Since pet lover Meghan has officially become the patron of The Mayhew charity, why can't the good people at Broadway Barks contact Prince Harry's wife and through her patronage with The Mayhew and The National Theatre organize an annual West End Barks program?

The expentant mother has also accepted the position at Association of Commonwealth Universities.

The_ACU is the world's first and oldest international university network, and the only organization representing higher education across all 53 Commonwealth countries.

The Queen served as royal patron for these organizations for decades; the National Theatre for 45 years and the Commonwealth University for 33 years.

"The Duchess is delighted to become Patron of both national and grassroots organizations that are part of the fabric of the UK, and is very much looking forward to working with them to bring wider public attention to their causes,'' said the palace in a statement.



SPREADING THE WORD


MELISSA ERRICO will star in the concert presentation of the new David Shire and Adam Gopnik musical Our Table at Feinstein's/54 Below in New York City on Monday, January 21, 2019.

The concert will be directed by Tony Award winner Richard Maltby, Jr Melissa Errico will be joined by Krystina Alabado, Tyler Jones, Constantine Maroulis,Juliette McEnroe,and Mark Nelson.

Our Table tells the story of chef's chef David Kaplan who realizes that his intimate New York restaurant is being trampled by flashier eateries and will only survive if he can find a way of luring customers back to his establishment. Enter hotshot celebrity chef, Sergio, an old friend, rival, and possible savior who offers David a chance to give his restaurant a make-over. Will David sacrifice his pride, and wife, to save his beloved little restaurant? Projections will be designed by Benjamin Nissen. Deniz Cordell will serve as music director.

THE OLD GLOBE in San Diego, CA has announced The Old Globe Classical Directing Fellowship, led by the Globe's Erna Finci Viterbi Artistic Director Barry Edelstein, a leading Shakespearean scholar, author, and director. Four directing fellows - Daniel Jáquez, Delicia Turner Sonnenberg, Sam White, and LA Williams - will participate in the pilot session of this new initiative. They will be in residence from Tuesday, January 22 through Friday, January 26, 2019.

The Fellowship will focus on Shakespeare's text, how it is put together, and how it works in the imaginations and voices of American actors. In master classes, Edelstein will present a series of techniques that the Directing Fellows will then employ in rehearsals with a company of professional actors. The work will culminate in a private presentation on Saturday. After that, all involved will debrief and broaden the conversation to some larger questions about Shakespeare, American culture, and the director's art and life. Throughout the week, in addition to the artistic work, Directing Fellows will meet with members of the Globe's staff in many departments, and with representatives of the San Diego theatre community beyond the Globe. They will gain not only a set of specific tools to use in directing Shakespeare, but also a sense of the community in one of America's most dynamic theatre towns. In exchange, the Globe will have the chance to begin a conversation with a group of gifted artists with so much to offer this theatre.

PRINCE WILLIAM THE DUKE OF CAMBRIDGE will interview environmental champion Sir David Attenborough on-stage next month at the 2019 World Economic Forum in Davos-Klosters, Switzerland.

The forum taking place January 22-25 is the only yearly gathering that brings together leaders of global society. The heads and members of more than 100 governments, top executives of the 1,000 foremost global companies, leaders of international organizations and relevant non-governmental organizations, the most prominent cultural, societal and thought leaders, and the disruptive voices of the Forum's Young Global Leaders, Global Shapers and Technology Pioneers come together at the beginning of each year to define priorities and shape global, industry and regional agendas.

The need to bolster inclusion for the 1 billion people in the world living with a disability will be a main message at the World Economic Forum Annual Meeting.

One of the events will be a Sensory Dinner in the Dark: A collective experience in total darkness, led by visually impaired guides, which aims to change perceptions of the self and what people with different abilities can do. In collaboration with Sight of Emotion.

THEATER RESOURCES UNLIMITED has announced the cast and industry talkback panel for Miracolo by Jarlath Barsanti-Jacobs and Emilio Solla, part of the 2019 TRU Voices New Musicals Reading Series taking place January 14, 2019 at The Actors Temple in New York City. The reading is produced by Harold Heno in association with R.K. Greene, and will be directed by Fred Mann III.

The cast will include Adam Baritot, Ellen Bullinger, Toni Gardner, Michael Glavan, David Macaluso, Patrick John Moran, Andrew Parks, Zoe Raphael, Keith Rogers, Christopher Tuck, Vanessa Wendt and Lindsay Zelli.

The purpose of the TRU Voices New Musical Reading Series is to (a) help develop new musicals, (b) help producers develop the skills needed to produce new works, and c) foster the producer-writer relationship for future development beyond the series. The reading will be followed by a Dollars and Sense industry panel discussion to include: Ken Cerniglia, dramaturge and literary manager for Disney Theatrical; Valerie Novakoff, associate producer at Davenport Theatrical Enterprise; Kevin Connor, managing producer Hal Luftig Company; Ric Wanetik, producer; Frank Zuback, producer.

MYSTERY IN THE MUSEUM: THE COUNTERSPY CODE! New recruits, The Agency is calling upon you for a top secret mission. Follow clues, crack codes, and puzzle your way to becoming the top agents in the field.

Come dressed to impress in your best black spy wear for a night of espionage and intrigue. Cash bar and light bites are included in your mission.

Saturday, January 19, 2019 at the Scottsdale Museum of Contemporay Art in Scottsdale, Arizona.

PRINCE EDWARD, THE EARL OF WESSEX will enjoy a full day and evening of diverse entertainment on January 21, 2019. As Patron, The National Youth Theatre of Great Britain, he'll attend a To Kill a Mockingbird performance at Lyric Hammersmith, in London. Then as Patron, the National Youth Jazz Orchestra, he'll attend a Performance at Ronnie Scott's Jazz Club, in Soho, London.

JANUARY 14 is National Hot Pastrami Sandwich Day. January 15 heralds Strawberry Ice Cream Day. January 16 is National Fig Newton Day and International Hot & Spicy Food Day. January 17 touts Hot Buttered Rum Day. January 18: Peking Duck Day and January 19 is National Popcorn Day. January 20 celebrates National Buttercrunch Day, National Cheese Lover's Day, National Granola Bar Day and National Coffee Break Day.





OTHER PEOPLE'S MONEY


BROADWAY PRODUCERS TO SUBMIT NEW PROPOSALS next week regarding talk with Actors' Equity over profit sharing.

Last Monday afternoon, January 7, 2019 Actors' Equity declared a strike against members of the Broadway League – the producers' trade organization – on all new Broadway show development. That means that Equity is barring its members from participating in lab sessions which have become popular and beneficial avenue for writers and performers to develop new productions, especially musicals. The strike also covers workshops and staged readings.

According to Equity, weekly salaries under the lab agreement have been "frozen since 2007."

Among the productions that were planning development labs is Almost Famous, the new musical based on Cameron Crowe's 2000 movie. Director Jeremy Herrin, according to Playbill, was set to direct a month-long lab from April 29-May 25 in New York. The book is by Crowe, music by Pulitzer Prize and Tony Award winner Tom Kitt and lyrics by Kitt and Crowe.

In addition to a pay raise over the current weekly $1,000, Equity reportedly is seeking a 1% share of any profit after recoupment.

The strike precludes Equity members from accepting work on any development agreement with Broadway League member producers, which covers virtually all Broadway producers. On the do not work list are the Lab Agreement, Workshop Agreement and Staged Reading Contract and Stage Reading guidelines.



E-Book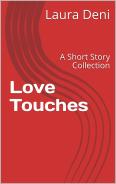 Soft back Book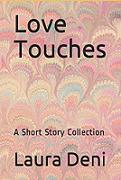 ALLEY THEATRE IN HOUSTON HAS ANNOUNCED THAT ROB MELROSE will become the new Artistic Director of the Tony Award-winning theatre. Melrose is an award-winning director, writer, teacher, and translator with nearly two decades of creating productions ranging from experimental new plays to re-envisioned classics.

Melrose places an emphasis on growing and strengthening the Alley Resident Company, increasing internal collaboration, continuing new play development, and producing work that is bold, innovative, and inclusive.

Melrose was formerly the Artistic Director and Co-founder of Cutting Ball Theater in San Francisco and has worked nationally as a freelance director. He has professionally directed at some of the nation's top theaters including The Public Theater, The Guthrie Theater, The Old Globe, Oregon Shakespeare Festival, and PlayMakers Rep.

Melrose's selection follows a six-month long search conducted by the nationally recognized consulting firm, Albert Hall & Associates with a Board Selection Committee led by Board Members and Co-Chairs, Ken Kades and Kathryn Ketelsen.

Melrose will relocate to Houston in early 2019 and will begin planning the 2019-20 season. James Black will continue as Interim Artistic Director through the 2018-19 season.

LAUREN APPLEBAUM has been awarded The Toledo Museum of Art (TMA) Leadership Fellowship. Applebaum completed her Ph.D. in art history at the University of Illinois at Urbana-Champaign. The recently established TMA Leadership Fellowship Program has been endowed with gifts from Scott and Margy Trumbull and the late Dorothy MacKenzie Price, and a challenge grant from the Andrew W. Mellon Foundation.

Prior to accepting this position, Applebaum's doctoral work was supported by fellowships at Crystal Bridges Museum of American Art, the Huntington Library (Calif.), the American Council of Learned Societies and the Smithsonian American Art Museum. Her doctoral dissertation explored the intersections between American art and new social technologies like the telegraph and telephone between the mid-nineteenth and early-twentieth centuries — a project that resonates on many levels with our current digital age and contemporary art practices.

The goal of the fellowship program is to prepare and cultivate the next generation of museum leaders through an innovative, experiential program that combines direct experience in strategic planning, curatorial and program leadership, board engagement, donor stewardship, financial and resource management, and policy development, along with building partnerships across the broader industry and community.

Leadership fellows work closely with TMA's executive staff on projects related to the day-to-day operation of the Museum, conduct research and complete an independent project related to a personal or scholarly interest in the field of museum work. Three members of TMA's staff have been appointed as directors of art museums in America in the past two years.

Fellowship applicants must have completed their doctoral studies within five years of applying for the fellowship, have a specialty in one of the collection priorities of the Museum, be strong academically, have both a potential for and an interest in museum leadership and be able to make a two-year commitment to TMA.

THE BLUES FOUNDATION has announced the 2019 Keeping the Blues Alive award recipients.

The Blues Foundation, based in Memphis, will honor 11 people and organizations at its Keeping the Blues Alive Awards during a brunch at the Doubletree Hotel in Downtown Memphis on January 25, during the 35th annual International Blues Challenge. The awards will honor writers, DJs, photographers, record labels, blues societies, music clubs, festivals and others.

The 2019 Keeping the Blues Alive Awards recipients are:

Atlanta Blues Society: The organization operates a Blues in the Schools program, a weekly blues calendar, monthly support of the Blue Flame Fund to assist blues musicians in need and partnerships with KBA awarded clubs: Darwin's and Blind Willie's.

Blues Alive Festival: The festival is the oldest blues festival in the Czech Republic and attracts blues fans from all over the world.

Capitol Oyster Bar: Located in Montgomery, Alabama, the club has supported live blues, showcasing and promoting top blues artists from around the country.

Croatian Blues Forces: The founding member of the European Blues Union supports Blues in the Schools programs (locally and internationally), produces blues concerts and has started or helped produce blues festivals in Croatia.

Hans Ekestang: Ekestang is a Swedish blues photographer who has been capturing the genre since 1971, attending blues festivals in Europe and the United States. A 196-page book of his blues and R&B photos, Great Feeling and Meetings, was recently published in Sweden.

Jesse Finkelstein: Finkelstein is host of Blues Radio International, a weekly shortwave blues music broadcast that streams online and co-founder of Shining Stone Music Group. Blues Radio International features recorded music as well as exclusive live performances and interviews.

Sara French: French is the go-to blues publicist in Canada. She is also a member of the Toronto Blues Society's board of directors. For the past nine years, French has been responsible for the publicity for Canada's national blues awards gala, the Maple Blues Awards.

Jean Guillermo: Guillermo is one of the founding members of the European Blues Union and has served as board member and vice president. He helped found the French national blues society, France Blues and has served as board member and vice president. As a full-time volunteer, Guillermo founded and managed a 17-day, multi-city blues festival. He has brought blues music into schools, universities, senior care centers, homeless shelters, jails and prisons and hospitals. He received the Blues Behind the Scenes Award from the European Blues Union this year.

Tom Hyslop: Hyslop has been a staff writer and contributing editor for Blues Revue and Blues Magazine, has written liner notes, as well as hundred CD reviews and has conducted interviews with blues musicians for more than 20 years. He has been a talent-buying consultant for the Marquette (Michigan) Area Blues Fest for almost all of its 15 years.

Don Ottensman: Ottensman has been playing blues music on KNON-FM, Dallas' noncommercial 55,000-watt radio station for 35 years. He has interviewed many artists and blues musicians on this show. In 2002, he organized Dallas-Fort Worth Blues History Week.

Bob Trenchard: Trenchard, owner of Catfood Records, has worked in the music business in a variety of roles for more than 50 years.

The International Blues Challenge will be held in Memphis January 22-26 and draws more than 800 musicians.

In addition to performances and showcases, the foundation will present seminars, showcases, master classes, film screening, exhibits, networking events and receptions for both musicians and fans. They include a meet and greet for French photographer Sylvie Bosc; a talk and signing with founder of Alligator Records Bruce Iglauer; a screening of Two Trains Runnin', a documentary about the Civil Rights Movement and search for blues musicians, with film subject Dick Waterman and The Blues and Race panel featuring Bobby Rush, Teeny Tucker, Marquise Knox and Jim O'Neal, moderated by National Civil Rights Museum CEO Terri Freeman.

IAMA THEATRE COMPANY in Los Angeles has named playwright Sanaz Toossi as the 2019 recipient of the Rhimes Unsung Voices Playwriting Commission.

The commission, sponsored by award-winning writer and producer Shonda Rhimes was created to help grow and nourish budding playwrights and artists with emphasis on cultural inclusion and the goal to showcase fresh, creative, thought-provoking work.

Toossi is an Iranian-American playwright from Orange County, CA. She received her M.F.A. in playwriting from NYU's Tisch School of the Arts, where she received the John Golden Award for excellence in playwriting. Her short play Baba Karam was read at the Atlantic Theater, where she is the recipient of the Launch commission.

The Rhimes Family Foundation was established in 2016 by writer/producer Shonda Rhimes and her family. The foundation was created to support arts, education, and activism with a focus on promoting cultural inclusion, fighting for equality and standing up against big is the otry of any kind.

With an estimated net worth of $120million Shonda Rhimes is noted for her philanthropy. Rhimes and her family have given at least $10 million to the Smithsonian National Museum of African American History and Culture. The foundation has also supported the John F Kennedy Center for the Performing Arts znc the Debbie Allen Dance Acadmy.

Rhimes is the first black woman to create and executive produce a top 10 network series: ABC's Grey's Anatomy. She is also the creator of its spin-off Scandal and How to Get Away With Murder.


CURTAIN DOWN


SCHOOL OF ROCK - THE MUSICAL Andrew Lloyd Webber's stage adaptation of the 2003 film comedy starring Jack Butler, will end its run at the Winter Garden Theatre on January 20, 2019, ending a more than three year gig. When it closes, School of Rock, which began previews November 9, 2015, and opened the following December 6, 2015 will have played 1,307 performances and 31 previews. The production recouped its Broadway investment in May 2017.



LAST OF THE BOYS by Seattle playwright Steven Dietz.

Directed by Seattle Rep Artistic Director Braden Abraham.

Ben lives off-the-grid in his trailer in the California Central Valley, haunted by the memories of his service during the Vietnam War. His self-imposed exile is disrupted by the arrival of Ben's old war buddy, Jeeter, with his girlfriend and her volatile mother in tow. Intimate, funny, and fierce.

"An intimate, funny, and fierce story of a veteran's struggle to understand his troubled memories of the Vietnam War."

January 18 – February 10, 2019 Bagley Wright Theatre of Seattle Rep in Seattle, Washington.

AS FAR AS MY FINGERTIPS TAKE ME in 2016, Tania El Khoury commissioned musician and street artist Basel Zaraa, who was born a refugee in Syria, to record a rap song inspired by the journey his sisters made from Damascus to Sweden. As Far As My Fingertips Take Me, the intimate theater-for-one experience that El Khoury designed around Zaraa's music, asks us whether we need to literally "feel" a refugee in order to understand the effect of border discrimination on peoples' lives.
At first, you won't be able to see who is behind the wall. You will reach through a hole, and allow your arm to be drawn on while you listen to a song. The drawing can be kept or washed away; the choice will be yours. You may not, however, be able to wash away the experience … or the connection you will make through that wall.

A special presentation, held in partnership with the Laboratory for Global Performance and Politics and the Center for Contemporary Arab Studies at Georgetown University. As Far As My Fingertips Take Me will be performed January 16 through February 3, 2019 at Woolley Mammoth Theatre Company in Washington, DC.

CINDERELLA Matthew Bounre's modern take on the classic fairy tale Cinderella.

Set in London during World War II, a chance meeting results in a magical night for Cinderella and her dashing young RAF pilot, together just long enough to fall in love before being parted by the Blitz. Matthew Bourne's vivid storytelling has never been more heart-stopping. With Lez Brotherston's sumptuous Olivier Award-winning designs, lighting by Olivier Award-winning Neil Austin and video and projection designs by Duncan McLean, Cinderella will be performed in surround sound, designed by Paul Groothuis.

In the Opera House January 15-20 at the Kennedy Center in Washington, DC.



E-Book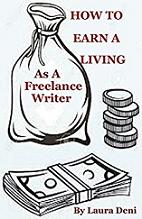 Soft back Book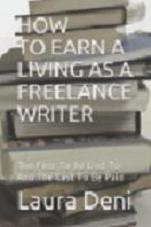 This is not your typical, totally boring textbook.

In the pages of How To Earn A Living As A Freelance Writer (the first to be lied to and the last to be paid) you'll find sex, celebrities, violence, threats, unethical editors, scummy managers and lawyers, treacherous press agents, sex discrimination; as well as a how-to for earning money by writing down words.





WHO'S WHERE




ELTON JOHN: FAREWELL YELLOW BRICK ROAD stops Tuesday, January 15, 2019 at the Save Mart Center in Fresno, CA. Wednesday's show is at the Golden 1 Center in Sacramento, CA. Om Friday he'll be playing his hit at the Oracle Arena in Oakland, CA. Saturday he'll do it again at the SAP Center at San Jose, CA.

CHRIS TUCKER performs at the Encore Theater Wynn Resort in Las Vegas on Saturday, January 19, 2019.

LADY GAGA performing her Enigma show January 17 at The Park Theatre in Las Vegas.

THE KING'S SINGERS a popular, English, acapella sextet who have their roots in Kings College bring their tour to Théâtre Montansier, Versailles, France on Tuesday, January 15. On Saturday they perform at Auditorium St Pierre Des Cuisines, Toulouse, France.

TONI BRAXTON on stage Saturday, January 19 at the Township Auditorium, Columbia, SC.


FINAL OVATION


TOM GUIDO who managed the famed The Purple Onion nightclub in San Francisno during the 1990s was identified as the victim of a horrific murder on January 8, 2019 in the Tenderloin Section of San Francisco. He was found inside a building with gashes to the neck and head. He was 58.

"As manager, bartender, doorman, talent buyer and emcee, Guido operated the venue almost singlehandedly, and his strong personality permeated the basement club," reported KQED.

The Purple Onion comedy club closed just short of its 50th anniversary. The club launched Phillis Diller and is also where the Kingston Trio got its start and the Smothers Brothers recorded their first album.

ARLENE COHEN EPSTEIN who had a 30 year career writing her weekly Critic-at-Leisure column for the South Shore Record, and later, the Nassau Herald, and was a Member and Board Member of the Drama Desk since 1982, and a Tony Award voter for many years, died January 6, 2019. She was 82.

She was also a member of the Outer Critics Circle, the American Theatre Critics Association and the League of Professional Theater Women.

She was predeceased by her husband of 58 years, Harvey, and by her sister Lydia Saiger, in 1986. She is survived by her six grandchildren, Samantha, Casey and Brett Epstein, and Liza, Sydney and Griffin Kapelus; by her special niece, Aimee Saiger; sister Patricia Caesar and her husband, Vince Stehle; brother Jeffrey Cohen and his wife Kathy.

RUBY CHRISTINE MCGUIRE of the famed trio, The McGuire Sisters, passed away Friday, December 28, 2018, in Las Vegas. She was 92.

As one-third of the popular music trio, their classic harmony has immortalized hit songs such as Sincerely; Sugar-time; Just for Old Times Sake; He; Something's Gotta Give, and Goodnight, Sweetheart, Goodnight, along with a television and stage performance career that spanned over half a century.

The trio performanced all over the world, including a Command Performance for the Queen of England, as well as White House appearances for five U.S. Presidents.

She is survived by Sister, Phyllis; Son, Harold Ashcraft (Maria); Grandson, Drew Ashcraft (Michelle); Nephews, Rex and David Williamson; along with several Grandchildren and Great-Grandchildren.


















Next Column: January 20, 2019
Copyright: January 13, 2019 All Rights Reserved. Reviews, Interviews, Commentary, Photographs or Graphics from any Broadway To Vegas (TM) columns may not be published, broadcast, rewritten, utilized as leads, or used in any manner without permission, compensation and/or credit.
Link to Main Page
---
Laura Deni



For the snail mail address, please E-mail your request.
CLICK HERE FOR COMMENT SECTION