! >
Broadway To Vegas
  
 SHOW REVIEWS CELEBRITY INTERVIEWS GOSSIP NEWS

| | |
| --- | --- |
| | |
THIRD ANNUAL GOODSPEED FESTIVAL OF NEW ARTISTS - - KATHLEEN TURNER DIRECTS CRIMES OF THE HEART - - CHURNING OUT 24 HOUR MUSICALS - - DOUBLE CONSCIOUSNESS - - GEORGE SEGAL AND RICHARD SCHIFF IN SECRET ORDER - -ELVIS PRESELY DESIGNER BILL BELEW DIES - - TONS OF WET CLAY IN PASO DOBLE - - HAWTHORNUCOPIA - - DONATE . . . Scroll Down


Copyright: January 13, 2008
By: Laura Deni
CLICK HERE FOR COMMENT SECTION
HAWTHORNUCOPIA INSPIRED BY THE LIFE AND WORK OF THE AMERICAN AUTHOR


The Metropolitan Playhouse in Manhattan is hosting their third annual festival of performances inspired by an American author. This year seven guest artists and companies celebrate the life and literature of the foremost explorer of American morality and wickedness, Nathaniel Hawthorne.

Metropolitan Playhouse explores America's theatrical heritage to illuminate contemporary American culture. The Playhouse produces early American plays, new plays drawn from American culture and history, and plays from around the world that resonate with the American canon.

The annual "Author-fest," in which organizers use their home theater to present new pieces, created by other companies or individual artists, and inspired by the life and/or work of an American author. Past festivals have celebrated Edgar Allan Poe and Mark Twain. The festival devoted to Nathaniel Hawthorne takes place January 14 to 27.

Events includes musical fantasies, dance recitals, and full-length plays; and the subjects range from short story adaptations to biographies. Each evening of the festival will be punctuated with readings of Hawthorne's works. The shows are divided into seven different programs - called "Gables"- each consisting of one or two presentations. All in all, twelve individual performances by artists inspired by Nathaniel Hawthorne, each presented four times over the festival.

To kick off Hawthornucopia, Metropolitan Playhouse presents a reading, followed by a celebratory reception for the third annual festival of new works inspired by the life and literature an American author. First presented at the theater in 2001, Salem follows Nathaniel Hawthorne's short story of witchcraft and worry, "Young Goodman Brown." When a virtuous young man spurns the Devil and returns to his the town he was raised in, how exactly can he tell who is naughty and who is nice?

On January 19 An Evening with Megan Marshall takes place in which she will read from her groundbreaking work The Peabody Sisters: Three Women Who Ignited American Romanticism.The Peabody sisters of Concord, MA - Elizabeth, Sophia and Mary- were energetic reformers, devoted supporters of the arts, and progressive activists in education who helped found the American kindergarten movement. They were also central figures in numerous relationships among leaders of the Transcendentalist movement, including Ralph Waldo Emerson, Horace Mann, and Nathaniel Hawthorne.



Megan Marshall. Photo by; Gail Samuelson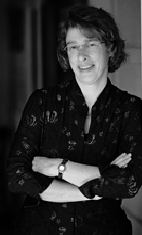 Twenty years in the research and writing, The Peabody Sisters brings to life these three extraordinary women and the men they loved and inspired. Through her revelatory research and vivid writing, Ms. Marshall crafts a subtle portrait of a devoted sisterhood and enduring love, however tried and conflicted. In 2006, this extraordinary biography won two history prizes --the Francis Parkman Prize and the Mark Lynton History Prize--and was a finalist for the Pulitzer Prize in biography and memoir. Radcliffe Fellow Megan Marshall has written for The New Yorker, The New York Times, and Slate among many other publications. She is now at work on a biography of Ebe Hawthorne, sister of Nathaniel.

Nathaniel Hawthorne was born on July 4, 1804 in Salem, MA, the 19th century American novelist and short story writer changed his name to Hawthorne after graduating from Bowdoin College in Brunswick, Maine. His college schoolmates were poet Henry Wadsworth Longfellow; Franklin Pierce, the future president of the United States, who was to be at his friend's deathbed; and Horatio Bridge, who was to subsidize the publication of Hawthorne's Twice-Told Tales in 1837.

Best known as the author of The Scarlett Letter and The House of Seven Gables, Hawthorne is seen as a key figure in the development of American literature for his tales of the nation's colonial history. Many of his works feature moral allegories with a Puritan inspiration. His work is considered part of the Romantic movement and includes novels, short stories, and a biography of friend and 14th United States president Franklin Pierce.

Hawthorne anonymously published his first work, a novel titled Fanshawe, in 1828 which was panned by both the critics and the public.

In 1837 he became engaged to his Salem neighbor Sophie Peabody. They married in 1842. The Scarlet Letter was published in 1850, followed by a succession of other novels. A political appointment brought Hawthorne and family to Europe before returning to The Wayside in 1860.

The Hawthorne's moved from Salem to Lenox, Massachusetts, in 1850 and soon became friends with Herman Mellville, who dedicated Moby Dick to him. In May of 1852, the Hawthorne's returned to Concord and purchased Hillside from Bronson Alcott and renamed it Wayside. In 1853, Hawthorne was appointed the American Consul in Liverpool by President Franklin Pierce The Hawthorne's stayed in Europe until 1860, at which time they returned to Wayside.



Nathaniel Hawthorne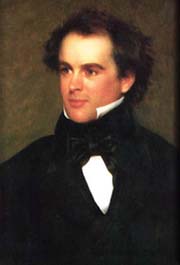 On May 19, 1864, Nathaniel Hawthorne died at the age of 59. Among those in his funeral procession were the Alcott's, Emerson, Longfellow and Pierce.

Nathaniel and Sophia Hawthorne had three children: Una, Julian, and Rose. Una was a victim of mental illness and died young. Julian moved out west, served a jail term for embezzlement and wrote a book about his father. Rose married George Parsons Lathrop and they became Roman Catholics. After George's death, Rose became a Dominican nun. She founded the Dominican Sisters of Hawthorne to care for victims of incurable cancer.

Highlights include:

Tetherfop with books, Lyrics and Music by Michael Kosch. Choreographer Rachael Kosch. A folk fable told through music, dance, and verse, inspired by Hawthorne's short story Feathertop.

The House of Celestial Experiments by Jeremy X Halpern and Irving Gregory. In a theatrical chamber concert of Hawthorne text, an old woman, a servant, and a devilish boy clash and clash again, confined to a tiny stage, exchanging roles and changing identities in multiple variations of a scene that lead to a cacophonous, climactic finale.

The Scarlet Whale by Dan Evans. Old friends Nathaniel Hawthorne and Herman Melville await the arrival of Henry David Thoreau at Walden Pond. Before Henry makes it home, a runaway slave, a local scoundrel, and two bloodthirsty bounty hunters posit questions on the nature and vitality of evil in this lighthearted one-act comedy-drama.

The Birthmark adapted by Scott Barrow. Part Dr. Frankenstein, part Henry Higgins, a man of science pits himself against nature and God, in a misguided attempt to "perfect" his beloved bride

A Pearl of Great Price by Laura Livingston. Through the characters of Scarlet Letter, this short play probes the tender and conflicted relationships of mothers and daughters.

Misty Phantoms by Anthony P. Pennino. When Evelyn Stranton tries to share her love of Mr. Hawthorne's works with two Native American friends, their misunderstanding has fatal consequences. Drawing on Hawthorne's Rappacini's Daughter, Main-Street, Young Goodman Brown, and The Duston Family, Anthony P. Pennino brings a new perspective to Hawthorne's complex world.

Rappacini's Daughter and The Future Mrs. Bullfrog by Robert Kornfeld after the Hawthorne short stories. The Poe-like horror story of a fixated father and the daughter he keeps in his secret garden paired with a whimsical tale of New England newlyweds find light and pithy treatment at the hands of esteemed dramatist, Robert Kornfeld. With members of the Times Square Playwrights, directed by Tom Thornton.

Making Light: The Found Letters of Hester Prynne by Michael Bettencourt. Exiled from Boston, Hester Prynne writes to her daughter, Pearl, and through this epistolary piece of theater and dance, her wisdom and acceptance reveal the strength born of adversity. With music by Elfin Vogel and Choreography by Nora Brown.

The Minister's Black Veil or Deacon Turnip: A Tragedy. Adapted by Amber Reed. An anti-theatrical desecration of Hawthorne's famous story about the consequences of a small-town minister's sartorial derring-do. Performed by an all-star cast of grad students, office workers, and root vegetables.

Little Edie and The Marble Faun, adapted by David Lally. Handyman Jerry Torre was known as "The Marble Faun." To Edith Bouvier Beale - best known for her reclusive life with her mother, Edith Ewing Bouvier, in the East Hampton mansion, "Grey Gardens". Here is Hawthorne's story of moral ambiguities confronted by American artists overseas, The Marble Faun, as seen through the eyes of Big Edie, Little Edie and Jerry.

MerryMount by Trav S. D. who adapts Hawthorne's short story The May-Pole of Merrymount, a true life 17th century American Bacchae, giving it an ironic new twist. Directed by alternative theater impresario, Ian W. Hill.

A Twice Told Romance by Laura Livingston. Ralph Waldo Emerson, Henry David Thoreau, Louisa May Alcott, and Nathaniel Hawthorne are only the starters in this investigation of the luminaries of Concord, MA, and their intertwining lives.


THIRD ANNUAL GOODSPEED FESTIVAL OF NEW ARTISTS


Every musical got its start somewhere. The Goodspeed Festival of New Artists is a chance to see the hit musicals of tomorrow presented as staged readings of three brand new works in this creative gathering of authors, actors, artists, and musical theatre lovers The three shows presented are:

The Trouble with Doug: A Modern-Day Metamorphosis book and lyrics by Daniel Maté and book and music by Will Aronson.

A quick-witted, darkly comedic modern take on Franz Kafka's short story The Metamorphosis. On the eve of his 27th Birthday, Doug Gregory transforms from a happily engaged, well-adjusted man in the prime of life into a giant slug. His fiancée, his doting parents, his ne'er-do-well older brother, and Doug himself all struggle to reconcile themselves and adjust to this most unexpected and unexplainable turn of events. What ensues is a touching yet hilarious musical about a family encountering the grim reality of losing someone they've come to count on for their sense of stability, and having to "reimagine all they know about life".

Tales from the Bad Years written by Kait Kerrigan and Brian Lowdermilk.

A series of short, self-contained stories in the form of songs and musical scenes from those years when you're waiting for something big to happen but it never does. From the first time you try to make the Thanksgiving turkey and screw it up to the moment when you realize your childhood is over, these stories are about youth, determination, and unexpected love. They capture the frustration of wanting to get away from the lot you chose, the beauty of flirting with a stranger on the subway, and the temporary insanity of trying to steal a beauty pageant title and ending up on the 6 o'clock news. These are the songs you wish someone sang to you, the anecdotes you love hearing again and again, and the moments of epiphany that every person has. The bad years make the best stories.

Genesius, The Musical with a book by L. J. Fecho. Music and lyrics by Michael O'Flaherty.

Based on a true story, this powerful musical brings to life the significant talents, foresight and chutzpah of Jane Simmon Miller. Against all odds, she started the amateur theater group Genesius for young people in Pennsylvania in 1971. She had no money, but she had a vision and stuck to it. But her motivation wasn't strictly altruistic; - she used the allure of the theater to keep her romantic interest, a much younger protégé, from leaving for graduate school. Genesius is a celebration of the spirit of community theater - a testament to the power of believing in yourself, in your dreams and in those people that help make it all possible.

Goodspeed Opera House in East Haddam, CT.



For a donation of twenty dollars we encourage your opinions regarding topics of interest or what you feel we may have spent too much time covering.

We will also send you a perfectly acceptable Broadway To Vegas mousepad and a really nifty thank you note.

Please allow two weeks for delivery of your mousepad and thank you note. For that you will need to provide a name and mailing address. All information is kept confidential. We accept PAYPAL. Thank you for your interest.


CHURNING OUT 24 HOUR MUSICALS


For six years, The 24 Hour Plays have rocked Broadway each autumn, with actors taking such as Chris Rock, Billy Crudup, Kristen Johnston, Edie Falco, Julianna Margulies, Rosie Perez, Lili Taylor, Hope Davis, Brooke Shields and David Cross and writers such as Theresa Rebeck and David Lindsay Abaire taking the charity plunge to create cast, direct, rehearse, tech and perform short plays in an obscenely small amount of time.

Now the 24 Hour Company intends to conquer musicals.

On January 21st, The 24 Hour Company will produce the first ever 24 Hour Musicals at Joe's Pub, staged as a benefit for the Exchange, a nonprofit organization that develops new theater work.

Four brand new musicals will be written, cast, rehearsed and performed at Joe's Pub in a single day, featuring with an all-new all-star line up of Broadway performers, great composers and writers, directors and to top it all off, choreographers and musical directors. Led by creative director Ted Sperling whose credits include - musical director of Light in the Piazza, Dirty Rotten Scoundrels and South Pacific and director of the Public's See What I Wanna See and Striking 12, the participants will be a who's who of American musical theatre, all clashing under one small roof in the smallest amount of time.

Already scheduled to appear are: Rita Wilson, Victoria Clark, Denis O'Hare, Tracie Thoms, Cheyenne Jackson, Mo Rocca, Nellie McKay, Raúl Esparza, John Ellison - and the organization promises others.

Proceeds from The 24 Hour Musicals benefit the Exchange, a theatre production company in New York that reinterprets classic texts and supports development in order to create the classics of the future. Unlike other theatre companies, the Exchange supports the work of a number of other artists and companies through the Orchard Project retreat in upstate New York and with initiatives such as the Kesselring Fellowship, a writing award it presents in partnership with the National Arts Club.


SPREADING THE WORD


JERRY STILLER AND ANNE MEARA have been entertaining audiences for more than 50 years. On Tuesday, January 15 they discuss with comedian Scott Blakeman their long and successful careers and their life as a show-business family. Stiller received worldwide acclaim as Frank Costanza on Seinfeld, followed by a starring role on The King of Queens. Meara earned a Tony Award nomination for Anna Christie, several Emmy nominations and an Outer Critics Circle award as a playwright for After-Play.

Tuesday, January 15, at the Kaufmann Concert Hall in NYC.

SPEED THE PLOW audience exchanges take place January 15 and 20 following the evening performances and on January 30 following the matinee. A lively Q&A session with the actors of Speed-the-Plow, will be moderated by a member of the A.C.T. artistic staff. Speed The Plow by David Mamet, directed by Loretta Greco has performances through February 3 at the American Conservatory Theater in San Francisco.

SEVEN Actors read staged monologues by seven award-winning playwrights - Paula Cizmar, Catherine Filloux, Gail Kriegel, Carol K. Mack, Ruth Margraff, Anna Deavere Smith and Susan Yankowitz - based on personal interviews and oral histories of seven women from Russia, Pakistan, Nigeria, Northern Ireland, Afghanistan, Guatemala and Cambodia who overcame injustice to become leaders for change.

Seven was developed in partnership with Vital Voices, a nonprofit organization which invests in emerging women leaders around the world.

Seven is directed by Evan Yionoulis. Monday, January 21, at the Kaufmann Concert Hall in New York City.


ART AND ABOUT


DOUBLE CONSCIOUSNESS

W.E.B. DuBois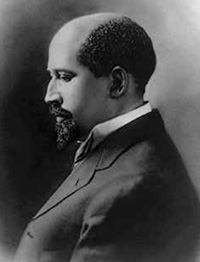 As every story has two sides, African Americans acknowledge and are doubly conscious of their multi-faceted tale. To artistically celebrate the rich and complex chapters that comprise this fascinating history, the Stamford Center for the Arts (SCA) Cultural Fine Arts Program presents Double Consciousness, Fairfield County's 2008 African American Art Exhibition which opens MLK Weekend - Jan 18-21 - and runs through February's Black History Month. Participating artists are of African, Haitian and African-American descent.

The exhibition is inspired by the words of philosopher and teacher W.E.B. Du Bois and his concept of Double Consciousness, which is the manifestation of two souls inhabiting one body simultaneously; as in the genetic African spirit and American influence which inhabits the African-American psychic consciousness. The works of art in the exhibition educate audiences on challenges faced by the African American…who longed to attain self-conscious manhood…to merge his double self into a better and truer self…making it possible to be both African and American, without losing the opportunity for self-development and societal acceptance.

Double Consciousness opens January 18 and runs through March 2. Works are as varied as the artists who created them. Yet, each work is a merging of complex influences, methods and expressions. The exhibition can be viewed downtown Stamford, CT at the SCA Rosenthal Gallery, Rich Forum, and at the Sackler Gallery, Palace Theatre.

FRIDAY NIGHTS AT THE DE YOUNG opens its third season Friday, January 18 with a smashing line-up of eight musical ensembles, in collaboration with Intersection for the Arts: Jazz at Intersection. The featured musicians return to perform original compositions that were inspired by works of art in the de Young's permanent collection and one recent temporary exhibition.

Intersection for the Arts is the city's oldest nonprofit alternative arts organization, celebrating its 43rd year in 2008. In Wilsey Court - live music by eight ensembles - listed with the art that inspired their works:

The Marcus Shelby Jazz Orchestra (The Peaceable Kingdom, by Edward Hicks*)
Erik Jekabson's West Coast Quartet plus Strings (Anti-Mass, by Cornelia Parker*)
Howard Wiley and the Angola Project (Cotton Picker, by Robert Gwathmey*)
The Kasey Knudson Group (Cowgirl, by Deborah Oropallo, from the temporary exhibition Guise)
Angela Wellman's New Roots (Imunu figures in the Jolika Collection of New Guinea art*)
The Ben Goldberg Quintet (A Bermuda Window in a Semi-tropic Character, by Marsden Hartley*)
The Babatunde Lea Quartet (Hovor II, by El Anatsui*)
Mitch Marcus Quintet + 13 (Lake Basin in High Sierra, by Chiura Obata*)

* These works are currently on view in the galleries. To enhance their listening experience, visitors are encouraged to visit the galleries and experience firsthand the artworks that are being celebrated.

Intersection for the Arts is the city's oldest nonprofit alternative arts organization, celebrating its 43rd year in 2008.


CURTAIN DOWN


THE PUTNAM COUNTY SPELLING BEE delivers its final word on January 20. The musical opened on Broadway on May 2, 2005, after a sold-out engagement Off Broadway at Second Stage Theater. It won two Tony Awards and will have played 121 previews and 1,136 regular performances.



THE PRICE by Arthur Miller. In 1968, Miller arrived at the Walnut Street Theatre in Philadelphia with his new play The Price. Forty years later The Price returns to Philadelphia with hometown actor and Temple graduate, Robert Prosky in the lead - with his sons John and Andrew sharing the stage with him.

What price would you pay for respect and love? This great American classic is one of Arthur Miller's masterpieces. The Price is a deeply moving drama that reunites two long estranged middle-aged brothers. Nostalgia and recrimination erupt as they sell off an attic full of furniture, their last link to a family and a world that no longer exists. In the tradition of Death of a Salesman, this compassionate story gives us a rare insight into an all-American family.

Born just down the street in Manayunk and nominated for two Tony Awards, this is Robert Prosky's first time playing the Walnut.

January 15 - March 2 at the Walnut Theatre in Philadelphia, PA.

CRIMES OF THE HEART by Beth Hendley. An off-Broadway revival directed by Kathleen Turner.

The two-time Tony Award winning Turner made her directorial debut with a mounting of this work last August as part of the Williamstown Festival as Turner directed a staged reading of Crimes of the Heart, a year ago. At that time she said the play appealed to her, "because I've always been very attracted to relationships between women. They're much more complex and not as predictable as relationships between men and women."

The play revolves around three sisters who must deal with various and assorted relatives, past history and current disturbances. The Magrath sisters have trouble with men. Lonely Lenny (Dundas) never married, failed singer/actress Meg (Paulson) lost count, and the youngest, Babe (Rabe) married an abuser - and shot him. Now the sisters reunite at Old Granddaddy's home in Hazelhurst, Mississippi to face life's most absurd tragedies. Alone, each woman might call it quits. Together, they'll have the most hilarious time of their lives.

During the recent August production Turner instituted what she called a "fowl-up fund" in which the actors were fined if they committed such fauxpax as showing up late for rehearsal.

Patch Darragh, Jennifer Dundas, Sarah Paulson, Lily Rabe, Jessica Stone and Chandler Williams are set to star in the Roundabout Theatre Company staging of Beth Henley's Pulitzer Prize-winning play at the Laura Pels Theatre at the Harold and Miriam Steinberg Center for Theatre.

Previews are slated to begin January 18 and opening night is scheduled for February 7.

In addition to acting and directing Turner also teaches acting at NYU. Billed as a course in practical acting, it's called Shut Up and Do It.

SECRET ORDER by Bob Clyman has its Los Angeles premiere in the L.A. Theatre Works' production at the Skirball Cultural Center January 16-20. The production stars George Segal, Richard Schiff, Will McCormack and Angela Goethals. Gordon Hunt directs.

In the high-stakes world of cancer research, Dr. William Shumway has just made a stunning breakthrough. But is it really the long-sought cure for cancer? Despite the young scientist's reservations, a senior mentor pressures him to trumpet his findings to the world. Part medical drama, part suspense-filled thriller, Secret Order turns its microscope on bioethics, money and power.

All performances are recorded to air on LATW's nationally-syndicated radio program The Play's the Thing as part of Relativity, a science-themed radio theater series funded by the Alfred P. Sloan Foundation. Secret Order was originally commissioned by the Sloan Foundation and presented as part of the Ensemble Studio Theatre-Sloan Project's First Light Festival.

JUDITH WEIR THE VANISHING BRIDEGROOM Three ancient tales from the Scottish highlands supply the pulsating heart of this darkly disturbing opera. The devil, a conniving son, troublesome fairies and a riveting story within a story appear during the course of Judith Weir's drama, which also conveys magic and mystery in abundance. Martyn Brabbins conducts the BBC Symphony Orchestra, Ailish Tynan, Anna Stéphany, Andrew Tortise, Owen Gilhooly, Jonathan Lemalu and the BBC Singers in a concert staging of the opera as part of Judith Weir: Telling the Tale, the BBC SO's weekend of music, film, talks and free events.

Saturday, January 19, Barbican Hall in London.

TRISTAN UND ISOLDE by Richard Wagner.

An iconic coup de theatre. David Hockney's stunning designs make this one of the Company's landmark productions, directed by James Conlon.

With the intense longing of the opening orchestral prelude all the way through to Isolde's final aria, the artfully orgasmic Liebestod, Wagner charts new operatic territory that changed the course of music history. Tristan und Isolde features two artists in the title roles, John Treleaven and Linda Watson.

Sung in German with English supertitles. January 19 - February 10 presented by Los Angeles Opera.

PASO DOBLE Ten tons of wet clay become a playground for an artist and a choreographer in this adventurous collaboration. With startling physicality the two performers axe, sling, slap, shape and reshape the soft clay, using giant tools and their own bodies to produce amazing shapes and structures.

Exploring the act of artistic creation itself, Paso Doble gives a vivid and visceral glimpse into the obsessions, anxieties and excitement experienced by artists in the process of making unconventional new work. Coated in clay like living sculptures, the two performers are almost absorbed into their canvas– themselves a part of the endless work-in-progress

Concept and interpretation Miquel Barceló and Josef Nadj Music Alain Mahé. Lights Remi Nicolas. Costumes Fabienne Varoutsikos. Pottery Pere Coll.

Commissioned by the 2006 Avignon Festival. Co-produced by Centre Chorégraphique National d'Orléans.

Presented in association with the London International Mime Festival January 16-19 at the Barbican in London.

A post show talk takes places January 18 with Miquel Barcelo and Josef Nadj in conversation.

GLORY DAYS Music and Lyrics by Nick Blamiere. Book by James Gardiner. Directed by Eric Schaeffer.

Four high school friends reunite one year after graduation to discover how dramatically their lives have grown apart. While they attempt to reconnect and understand each other's differences, nothing can compare to the glory days of high school when life was simpler and all appeared right with the world.

Buill as a poignant, coming-of-age story, Glory Days features music styles from pop and folk to contemporary rock.

A world premiere January 15 – February 17 at the Signature Theatre in Arlington, Virginia. This is a non-profit professional theatre producing groundbreaking new musicals and innovative contemporary work, They opened a new $16 million two-theater building in Shirlington Village in January 2007.

CAROL CHANNING IN CONCERT STARRING RICHARD SKIPPER Directed and staged by Miles Phillips. The show opened in NYC at the Hideaway Room at Helen's in June of 2006. Originally a ninety minute cabaret show, it is now moving to the next level as a two act evening of theater. It is a loving tribute and has Carol Channing's endorsement. Skipper takes his audience back to a time of clean wholesome entertainment, featuring highlights from two of Channing's greatest hits, Gentlemen Prefer Blondes and Hello Dolly!

This is not a drag show and it is not campy. It is a one man performance of audience pleasing, critically acclaimed theater.

Musical Direction by Paul Johnson, with Musical Arrangements by Paul Stephan and David Maiocco. The award winning show features a musical trio and three back-up singers. Opening at Wings Theater in Manhattan on January 19

MARK TWAIN TONIGHT starring Hal Holbrook reopens the Balboa Theatre in San Diego. After a five year, $26.5 million renovation and restoration effort by the City's Redevelopment Agency, the 83 year old Balboa Theatre is once again ready to host a diverse line up of performances.

Emmy and Tony award winner Hal Holbrook brings his tour de force portrayal of Mark Twain combining Twain's sardonic truisms and Holbrook's impeccable comic timing. The event takes place on January 19 at the Balboa Theatre in San Diego, CA.

THE BREACH by Catherine Filloux, Tarell Alvin McCraney and Joe Sutton. Directed by David Esbjornson.

The phenomenon of a natural calamity like Hurricane Katrina creates chaos, pain and confusion on a mythic scale. In The Breach, playwrights Filloux, McCraney and Sutton weave together three unique and separate stories from those who survived the storm. In its exploration of the impacts of Katrina, this powerful and surreal play taps the conspiracy theories, loss and nascent hope of this devastated American region.

Last fall, The Breach was presented as public readings in theatres and FEMA trailers throughout the South, culminating in a full production at the Southern Rep in New Orleans. The performances prompted public debate on the broader issues of poverty, patriotism and the responsibility we have to one another, a debate we hope will continue within the Seattle community.

Opened January 10 with performances through February 9. at Seattle Rep in Seattle, WA.


| | | |
| --- | --- | --- |
| | | |
WHO'S WHERE


PENINSULA SYMPHONY Jazz with Taylor Eigsti. Featuring Malcolm Arnold: Overture from The Roots of Heaven George Gershwin: I Got Rhythm Variations and Am American In Paris. Eigsti and his jazz group perform a group of his own pieces including several from the Grammy-nominated CD Lucky to Be Me. The Peninsula Symphony is a 90 member community orchestra in its 59th season, making it one of the oldest, most established symphony orchestras in the Bay Area. Friday, Jan 18, at the Fox Theatre in Redwood City, CA and on Saturday, Jan 19, at the Flint Center in Cupertino, CA.

REBA McENTIRE AND KELLY CLARKSON entertain Thursday, January 17 at the Ervin J. Nutter Center in Dayton, OH. On Friday the show is at Freedom Hall in Louisville, KY. Saturday finds them at West Virginia University in Morgantown, WV.

BARRY MANILOW performs Saturday, January 19, at Philips Arena in Atlanta. Next Sunday, January 20, he brings his show to the RBC Center in Raleigh, NC.

HANNAH MONTANA/ MILEY CYRUS continues the tour with a show Monday, January 14, at the United Center in Chicago. On Tuesday the performance is at Scottrade Center in Saint Louis, MO. On Friday a two nighter opens at the MGM Grand in Las Vegas.

SWEET HONEY IN THE ROCK annual children's concert is an interactive event which invites audiences of all ages to dance and sing along to songs of joy, freedom, and peace. Saturday, January 19, at the Peoples Congregational United Church of Christ in Washington, D.C.

BON JOVI continues his tour with the beginning of a two nighter this evening at the Tokyo Dome in Tokyo, Japan. On Wednesday, January 16, the show is at the Kyocera Dome in Osaka, Japan. Next Saturday the performance is at the Sidney Myer Music Bowl in Melbourne, Australia.

PRESERVATION HALL JAZZ BAND performs Thursday, January 17, at the Shell Point Performing Arts Center in Fort Myers, FL. On Saturday, January 18, the show is at the Guerry Auditorium in Sewanee, TN.

BOYZ II MEN perform Saturday and Sunday, January 19 and 20th in the Celebrity Showroom of John Ascuaga's Nugget in Sparks, NV.




FINAL OVATION


BILL BELEW

Elvis Presley in a Bill Belew creation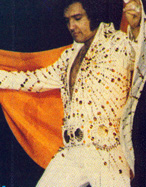 who headed the design team for Elvis Presley's stagewear and much of his personal wardrobe from 1969 to 1977, died of cardiac arrest on January 7 after a prolonged illness. His death was announced by the Presley organization on January 8, the anniversary of Presley's birth.

Bill Belew and his design team made an outstanding contribution to the definition of Elvis Presley's personal style on stage and off. Belew designed the now iconic black leather suit Elvis wore for the key components of his all important 1968 "comeback" television special, along with his other outfits for the show. The collaboration continued through the 1970s, including the famous jumpsuits Elvis wore on stage, most notably the American Eagle jumpsuit made for the global television concert event Elvis: Aloha from Hawaii, via Satellite.

"You could be daring as a designer and put anything on Elvis and he could make it work. And the simplest outfits that didn't seem particularly remarkable on the rack transformed into something spectacular when Elvis put them on. He was that beautiful and powerful a presence. As a wardrobe designer Bob Mackie had a perfect muse and a perfect canvas in Cher. I got to have that in Elvis." - Bill Belew

Next Column: January 20, 2008
Copyright: January 13, 2008. All Rights Reserved. Reviews, Interviews, Commentary, Photographs or Graphics from any Broadway To Vegas (TM) columns may not be published, broadcast, rewritten, utilized as leads, or used in any manner without permission, compensation and/or credit.
Link to Main Page
---
Laura Deni


CLICK HERE FOR COMMENT SECTION