! >
Broadway To Vegas
  SHOW REVIEWS     CELEBRITY INTERVIEWS     GOSSIP     NEWS 
| | |
| --- | --- |
| | |
Copyright: January 13, 2002
By: Laura Deni
CLICK HERE FOR COMMENT SECTION

COLEMAN AT CARNEGIE; GRACE TO BROADWAY
We are big fans of Cy Coleman ( See Broadway To Vegas column of December 12, 1999 ) and ( See Broadway To Vegas column of December 19, 1999 ) Nor is the fan club a small one.


CY COLEMAN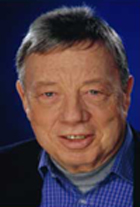 On January 18 the place to be is Carnegie Hall where Coleman will make a return appearance as The New York Pops presents an all Coleman evening with Skitch Henderson conducting.

For Coleman, 72, this marks a return engagement to Carnegie Hall. As a child prodigy, he graced the Carnegie Hall stage as a ten-year-old classical pianist.

The Tony Award-winning composer of such musicals as City of Angels, Barnum and Sweet Charity, will both sing and play his creations in the company of Broadway stars who originated Coleman show tunes.



James Naughton and Gregg Edelman from City of Angels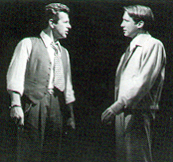 The concert includes Coleman hits such as You're Nothing Without Me sung by James Naughton and Gregg Edelman, from City of Angels, plus Coleman singing selections from his new Sony CD, It Started With a Dream, featuring Coleman's pet compositions - almost to the point of being autobiographical. It's not solo Coleman. That man with a lyric, Tony Bennett, sings The Colors of My Life. The CD is released to the public on January 15.

The first half of the evening is Coleman showstoppers, the second half represents the new album.

The concert includes Randy Graff singing You Can Always Count on Me from City of Angels, Jim Dale offering There Is a Sucker Born Every Minute and The Colors of My Life from Barnum, Lillias White singing The Oldest Profession, Naughton and Edelman swinging with You're Nothing Without Me from City of Angels, Larry Gatlin crooning Look Around from Will Rogers Follies and White and Pamela Isaacs joining together for their standing ovation getting duet from The Life.



Ernst Daniel Smid cast as Prince Rainier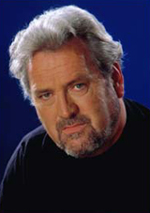 Also spotlighted will be creations from Coleman's new musical, Grace. The production is currently playing in Amsterdam in a luxurious theater built by the show's producer, Bert Maas. Grace focuses on American born Grace Kelly, Princess Grace of Monaco. Songs from the show will have their New York premiere at the Carnegie Hall concert.

The Dutch stars - Joke de Kruijf, as Grace Kelly, Ernst Daniel Smid portraying Prince Rainier and Rob van de Meeberg cast as Alfred Hitchcock - are being flown in and will sing in Dutch.



JOKE deKRUIJF stars as Princess Grace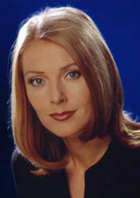 Officials hopefully anticipate that this will whet the public's ticket buying appetites because - Princess Grace the musical is coming to Broadway.

In real life, Grace's first movie was a small part in the 1951 flick Fourteen Hours. The following year she was cast in her first major picture, High Noon, as the young bride of a sheriff played by Gary Cooper. Her next movie required her to sign a studio contract with MGM. The movie was Mogambo, co-starring Clark Gable.

The cool, blonde beauty had caught the eye of the Master of Suspense, Alfred Hitchcock. Grace Kelly would star in three consecutive films for him. They were, Dial M for Murder in 1954 with Ray Milland, Rear Window that same year with James Stewart and To Catch A Thief in 1955 with Cary Grant.

After filming To Catch a Thief, which was entirely lensed in the South of France, Grace flew to America to accept her award for Best Actress at the Oscars. Later Grace returned to France to attend the Cannes film festival.

During the festival Grace was invited to meet Prince Rainier of Monaco. In the middle of 1955, Grace was preparing for the role of Alexandra in The Swan. By the end of the year it was announced that Grace Kelly was engaged to Prince Rainier, who was born in Monaco on May 31, 1923, as Rainier Louis Henri Maxence Bertrand de Grimaldi, the only son of Pierre de Polignac and Princess Charlotte of Monaco.



Grace Kelly and Prince Rainier on their wedding day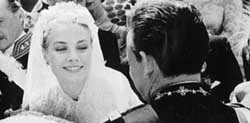 On April 18, 1956 in the throne room of the palace of Monaco, Grace went through the first part of her marriage, the civil ceremony, which was required by Monegasque law. On April 19, 1956 the religious vows took place in the St. Nicholas Church. It's been said that Grace herself hated every moment of her wedding.

An agreement was entered into with MGM. Grace and Rainier's wedding was to be filmed and then released as a movie back in America. The agreement was made because Grace had to break her 7 year contract with MGM.

During her reported sometimes stormy and unhappy marriage, Hollywood stars and especially Alfred Hitchcock, made several attempts to woo her back to the silver screen.



Rob van de Meeberg portrays Alfred Hitchcock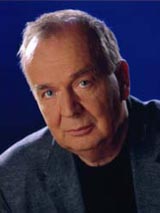 This new Coleman musical Grace begins with Kelly's wedding to Prince Rainier III and proceeds as the director, Alfred Hitchcock, visits his former golden girl attempting to convince her to return to movies.

Not only did Prince Rainier object but so did Charles De Gaulle and even the pope vetoed the idea.

Another prominent part is that of Maria Callas, played in the Amsterdam production by Alexandra vonMarken, who does double duty as Rainier's mother, Charlotte.

While the world knows of Grace's wedding to Rainier, this play divulges Grace's state of mind, as she is manipulated by her father, Rainier, and by Hitchcock - all the while desperate to do as she wished.

In it's current flavor the tunes are by Cy Coleman with book and lyrics in Dutch by Seth Gaikema. To mount it on Broadway Coleman needs to team with an American lyricist to accurately translate the Dutch lyrics and pen a U.S. language book. Needless to say word smiths are banging down Coleman's door, including Alan and Marilyn Bergman who have asked to hear the score.

The European offering has choreography by Patricia Birch, set design by Eugene Lee and costumes by Rien Bekkers.

Coleman is not noted for doing one thing at a time. He cooks on all burners and they are hot.

The Bergmans and Coleman will also team for a Jazz Cycle of Song for the Kennedy Center, May 17. Coleman's also working with A.E. Hotchner on Court TV, which had the working title of Exactly Like You, which opens in Florida with Pat Birch directing.



PATRICIA BIRCH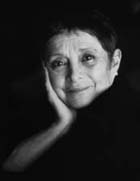 In a career that crosses all media, Patricia Birch has earned two Emmy Awards, four Tony nominations, as well as Drama Desk, Outer Critics Circle, Billboard, MTV, awards as well as a Directors Guild nomination for her choreography and direction.

In the fall of 1998, Ms. Birch did the choreography for Parade, directed by Harold Prince, written by Alfred Uhry and Jason Brown premiering at Lincoln Center.

She created the musical staging for more than a dozen original Broadway and off Broadway shows including: You're A Good Man, Charlie Brown, The Me Nobody Knows, Grease, A Little Night Music, Candide, Over Here, Diamond Studs, The Happy End, Pacific Overtures, They're Playing Our Song, Gilda Radner, Live From New York, Zoot Suit, and Rosa.

Coleman who has never been boxed into a style writing corner is holding a wildly colored musical palette. There is Pamela's First Musical. The Song, It Started With a Dream is the name of both the album and the Carnegie concert, is from the work-in-progress musical, Pamela's First Musical, based on the children's book by Wendy Wasserstein, with a book by Wasserstein and lyrics by David Zippel.

Then there is the sexy comic Napoleon and Josephine with a book by Larry Gelbart, and lyrics by Zippel; a jazz cycle for the Kennedy Center with lyricists Marilyn and Alan Bergman; a new version of Exactly Like You about divorce and divorce-lawyers, now called Court TV with A.E. Hotchner; a long on the drawing board musical, with the working title of Thirteen Days to Broadway; a Mark Bramble collaboration called Nothing But the Truth, and Ostrovsky, or It's Good to Be Alive, about the Yiddish Theatre in New York in the 20th Century.

It Started With a Dream Celebrating Cy Coleman takes place January 18 at Carnegie Hall, New York City. Don't miss it.


SUNDANCE SERENADE


Wearing his tradition all black duds Sundance founder Robert Redford welcomed the crowd to his Sundance Film Festival which opened Thursday in Salt Lake City. Then he announced - "if that's for me, tell them I'm speaking" - when an irritating cell phone rang. The crowd cheered.



ROBERT REDFORD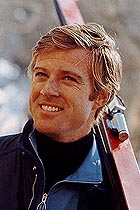 While there were a few scattered film tickets to be acquired, it was easier to find good seats for Olympic events, that to the star studded Sundance screenings.

Security is also tight, but nobody complained, although the annual AmFAR AIDS benefit and the awards-night party were canceled.

It doesn't seem that long, but The Sundance Festival is celebrating it's 20th anniversary, which will culminate in a New York benefit this April.

Since founding Sundance, the project has spawned the Sundance Channel to showcase independent films and the Sundance Archive at UCLA to collect and preserve them. Redford has also spearheaded the globalization of Sundance, with a pioneering workshop program in Cuba and labs in Brazil and the Czech Republic.

While everyone associates Redford with movies and his Sundance creation, the multi-faceted individual has done his turn on Broadway, including starring in Barefoot In The Park.

Far from being wedded into the Hollywood scene, even the institute's director, Kenneth Brecher, is not a film professional but a social anthropologist.

The A list is a long one.

Attendees include John Malkovich, who directed the Sundance selection The Dancer Upstairs, Jodie Foster, star and co-producer of The Dangerous Lives of Altar Boys, Mariah Carey and Mira Sorvino, stars of Wise Girls and Christina Ricci, who appears in both The Laramie Project and Pumpkin - the latter giving away hunter's hats complete with pull-down, Velcro flaps as a film promotion.

Walking down the red carpet opening night were Laramie cast members Dawson's Creek star Joshua Jackson, Clea DuVall, Terry Kinney, Dylan Baker, Ben Foster, actor Jedediah Schulz, who performed in Plan B's Laramie Project in Salt Lake City.

There was James Cromwell of Babe and L.A. Confidential fame and Casey Affleck, who stars with Matt Damon in Gus Van Sant's movie Gerry. Film Roger Ebert, who has his own film festival for "overlooked" films made an appearance, as did David Morse of The Green Mile; Donal Logue of the 2000 Sundance movie The Tao of Steve; and actor John Malkovich, who makes his directorial debut at Sundance with The Dancer Upstairs.

The Laramie Project is an ensemble piece with 56 characters. For the film, Kaufman did on-camera interviews with Laramie residents, and his performing cast includes such name actors as Christina Ricci, Steve Buscemi, Laura Linney, Jeremy Davies, Janeane Garofolo and Camryn Manheim.

Based on the Broadway play about the killing of gay Wyoming college student Matthew Shepard Kaufman said the effort represents the country's "new sensibilities, new sensitivities, new awareness and consciousness."



JOSHUA JACKSON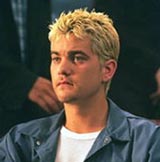 Jackson agreed. Referring to the terrorist attacks of Sept. 11, he said simply, "We've all seen how hate can affect a nation." At the press conference he spoke of the impact this project had on him, terming it "the burden of trust" after meeting the people of Laramie, "to not misrepresent the work, and the lives of the people who were involved - this was the seminal event for each and every one of them."

In the movie Jackson plays Matt Galloway, the affable bartender who witnessed Shepard meet his killers. As to how he coped with actually meeting the man he portrayed on film, Jackson told the crowd: "After a couple of pints with Matt, I was fine."

The Laramie Project meshes dramatic and documentary elements as it recreates the efforts of writer/director Moises Kaufman and the members of the Tectonic Theater Project in interviewing Laramie residents about Shepard's slaying. Kaufman, who also wrote the original play, offered a brief plea for tolerance and compassion.

Sundance has always been a haven for the best and brightest and many times that means innovative and edgy. This year is no exception. According to the Sundance Film Festival Guide some of the films to be screened include:

Family Fundamentals takes us to rural Utah and introduces us to an LDS bishop whose son is gay. Then we meet conservative Catholic Congressman Bob Dornan, R-Calif., who believes homosexuality is evil but regards his gay chief of staff, Brian Bennett, as a son. The documentary feature also includes a visit with a Pentecostal church leader and her lesbian daughter.

Fundamentals is about families struggling to reconcile church teachings and love for their children. "I wanted to find out what happens when parents believe that their own children represent the very element that will lead to the destruction of the human race," director Arthur Dong is quoted in the Guide.

Sister Helen is the true story of a South Bronx widow in her 60s who became a Benedictine nun and opened the Travis Center, a private home for drug-addicted men. Filmmaker Rebecca Cammisa moved into the center to live full time with Sister Helen and the 21 male residents. "We were able to capture events as they happened, regardless of the hour," Cammisa writes in the Sundance guide.



MATT DAMON co-produced Stolen Summer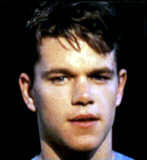 Stolen Summer produced by Matt Damon and Ben Affleck, is about 8-year-old Pete O'Malley, who takes the advice of his teacher, Sister Leonora Mary: Spend the summer making amends to God. Pete decides the best way to improve his standing in heaven is to convert a Jew to Catholicism. Spending days on the doorstep of a synagogue, he gets to know Rabbi Jacobsen and his son Danny.



JODIE FOSTER plays a one legged nun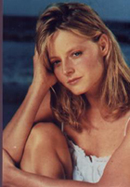 The Dangerous Lives of Altar Boys brings us into the lives of two Southern teenagers who believe their strict Catholic school will suffocate them. Jodie Foster plays Sister Assumpta, a strict one-legged nun who rules their lives. One pivotal day, she seizes one of the boys' artwork, and he and his closest friends set out on "an obsessed trail of revenge that ultimately changes their lives."

Amish teenagers are the subject of Devil's Playground. The documentary follows four 16-year-olds who've been given a pass to party and try out the temptations of the modern world so they might get it all out of their systems and return to their Christian community. This picture juxtaposes teenage experimentation and secluded Pennsylvania Amish society.

The Execution of Wanda Jean a documentary, directed by Liz Garbus who co-directed the '98 Sundance Grand Jury Prize-winning The Farm looks at the death penalty by sharply focusing on one case -- a borderline-retarded Oklahoma woman on Death Row for murdering her girlfriend.

American Standoff a documentary by Kristi Jacobson concerns the continuing Teamsters' 1999 strike against Overnite Transportation Co. - and the union's efforts to reinvent itself and exorcise the ghost of Jimmy Hoffa, who was born in 1914 and disappeared 61 years later from the parking lot of the Machus Red Fox restaurant in Bloomfield Township on July 30, 1975 and is presumed murdered. Despite one of the most intensive FBI investigations in history, Hoffa's disappearance remains a mystery.

From 1935 to 1971, he held positions of president of the Detroit local, vice president of the Teamsters union, and president of the International Brotherhood of Teamsters.

Hoffa was accused of corruption and convicted of mail fraud and mishandling funds in 1964. He was imprisoned from 1967 to 1971 with the sentence commuted by Pres. Richard Nixon.

Federal investigators believe that mob bosses killed Hoffa because he wanted to recapture the union presidency he lost when he went to prison in 1971. Blocked by the courts and top union officials from running for the presidency, Hoffa had threatened to go public with the mob's involvement in the Teamsters, and how various organized crime figures had taken millions of dollars in unsecured loans from the union's pension funds.

Hoffa's daughter, Barbara Crancer, a circuit court judge in St. Louis, sued the federal government in 1987, demanding that the investigative files in the Hoffa case be made public. But the U.S. Justice Department successfully blocked access to the reports, claiming that opening them would divulge informants and investigative techniques the government must keep confidential.

Soft for Digging is directed by JT Perry which was his NYU thesis project. It's a dark and curiously paced tale of an old man who finds a young girl's corpse.



WILSON PICKETT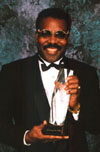 Only The Strong Survive is a documentary directed by D.A. Pennebaker and Chris Hegedus.

R&B performers such as Wilson Pickett, Sam Moore, Mary Wilson and Jerry Butler are featured, telling their own stories.

Roger Friedman co-produced and narrates the 90 minute film which features all new footage.

Texas a documentary produced by Russell Crowe in which he appears as a performer with his rock group, 30 Odd Foot of Grunts.

The festival continues through Jan. 20 with screenings of 113 feature-length films, 74 of which are world premieres, as well as 60 shorter-length works.

A major event takes place this evening when actor Benicio Del Toro, who won the Best Supporting Actor Oscar last year for his performance in Traffic, will be honored with the festival's Piper-Heidsieck Tribute to Independent Vision.



Broadway To Vegas is supported through advertising and donations. Priority consideration is given to interview suggestions, news, press releases, etc from paid supporters. However, no paid supporters control, alter, edit, or in any way manipulate the content of this site. Your donation is appreciated. We accept PAYPAL. Thank you for your interest.


SWEET CHARITY


STAR DOODLES

WHOOPI GOLDBERG doodle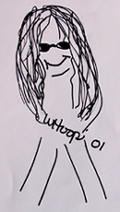 LILY TOMLIN doodle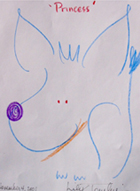 the Tennessee Performing Arts Center's annual benefit auction for its education program, featuring signed artwork and other autographed objects donated by celebrities.

This year's celebrities include;

Alec Baldwin, Julia Childs, Dick Clark, Bill Cosby, Jamie Farr, Peter Falk, Sally Field, Vince Gill, Amy Grant, Whoopi Goldberg, Merle Haggard, Gladys Knight, Martin Landau, Steve Martin.

Also, Kathy Mattea, Joan Rivers, Lily Tomlin, Mort Walker the creator of Beetle Bailey and Henry Winkler.



BILL COSBY doodle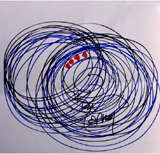 A $100-per-person preview party will be January 18.

The main event, as it is being called, will follow on January 30.

That will feature a buffet supper, open bar and a 1950s decorating scheme.

All Proceeds from the silent and live auctions support TPAC's Humanities Outreach in Tennessee, reaching over 70,000 students a year

CHITA RIVIERA

Chita Rivera
is honored by the Nevada Ballet Theatre, in its 30th anniversary season at their Black and White Ball January 19 at Caesars Palace.

Sponsored by Cartier, the dinner committee is chaired by Mariam Afshai who is representing Cartier. Member include; Wendy Plaster, Phyllis McGuire, Sharon Bader, Donna Baldwin, Nancy Houssels, Gianna Buchanan and Rino Armeni.

The Black and White Ball annually honors a prominent Woman of the Year who has made a significant contribution to the arts, civic affairs or politics.

This year's honoree is Broadway star Chita Rivera.

Past honorees have included Toni Clark Finuf, Elaine Wynn, Jeanne Hood, Claudine Williams, Nancy Houssels, Phyllis McGuire and Debbie Reynolds.

Chita's Celebrity Friends committee has been formulated with Dick Van Dyke, Clint Holmes, Jerry Lewis, Shirley MacLaine, Ann Reinking, Phyllis McGuire and Reynolds scheduled to participate in speeches and musical-performance segments.

Proceeds fund NBT's stage performances, as well as educational and outreach programs.

HEDDA GABLER starring Kate Burton, stages it's final show today, January 13 in a performance that will benefit the Actors' Fund of America. The Ambassador Theatre, New York City. Hedda began previews September 19 and opened October 4.


CANCER DOESN'T STOP ROGER WILLIAMS


Roger Williams performed to sold out shows at the Suncoast in Las Vegas this week-end, his first engagement since undergoing a 10 hour cancer operation on his nose and chin, followed a few days later by a skin graft operation.

While in Las Vegas he participated in an afternoon meet and greet, which was hosted by Duke Hoover and carried on KJUL Radio.

Williams, who tinkles the ivories of a Steinway, is being honored by having a piano named after him. This isn't an in-name only gesture. Williams reviews all of the piano crafting plans and gives them his approval. If you'd like to purchase a Roger Williams Steinway - it will set you back $100,000.

Known as the world's greatest pop pianist Williams his million selling chart topping hits include Autumn Leaves, Born Free, Lara's Theme from Dr. Zhivago and The Impossible Dream. At age 77, Williams still practices up to six hours a day.

He's also the guy who celebrated his 75th Birthday in 1999 by playing a Steinway piano for 12 hours straight. The marathon took place at the grand opening of Steinway Hall of Phoenix.

Not to be outdone Williams broke his own record last year by playing 12 hours and thirty minutes at the Ronald Reagan Library and Museum.

Williams told the listeners that his friendship with Reagan dates back to when they were both employed at radio station WHO in Des Moines, Iowa.

At that time all radio stations employed at least a piano player, if not a band or orchestra. Williams was the station pianist and Reagan, then going by the first name of Dutch, was the sportscaster.

Today the station carries the Monday-Friday talk show hosted by Reagan's son, Michael.

Williams has friends and fans on both sides of the political fence. President Kennedy took a Williams' album with him to Texas. Williams was later informed that the last music Kennedy listened to was Williams playing Yellow Bird.
A CELEBRATION OF IRVING BERLIN


To honor the publication of The Complete Lyrics of Irving Berlin edited by Robert Kimball and Linda Emmet, A Celebration of Irving Berlin will take at the Players on Gramercy Park on Tuesday.

Expected to sing out Berlin standards are Christine Andreas, Barbara Carroll, Kathleen Landis, Sarah Partridge, and Chuck Prentiss. Adding their thoughts to the program will be Kimball, Jim Lowe, Gary Stevens and Sidney Zion.


AUDITIONING YOUR PENIS


Puppetry of the Penis is looking for some good ones to hit the road. If your penis is can "perform several tricks either from the show, or your very own creations to demonstrate stretch, flexibility, and length," then this casting call is for you.

Puppetry of the Penis plans to further expand the production into a worldwide tour so Ross Mollison Productions and the creators Simon Morley and David Friend are holding auditions for a new band of penis puppeteers

According to their official proclamation - "The demand for this outrageous show is such that Morley and Friendy are now in search of more like-minded gentleman who possess a unique combination of natural talent and a complete lack of shame to help satisfy the world's thirst for the show.

The vision is to expand and franchise Puppetry of the Penis in a similar fashion to the world famous Tap Dogs and STOMP.

Currently the puppeteers are playing to sold-out houses across Montreal, UK, USA and Australia."

The producer and artists are asking that penis puppeteers come to the auditions with a flexible working attitude and be ready to demonstrate their own genital installations.

Puppetry of the Penis is an equal opportunity employer and will audition both circumcised and uncircumcised genital origami hopefuls.

Bilingual practitioners of the art are also encouraged to attend.

Successful applicants may join Simon and Friendy on a worldwide tour as stars of Puppetry of the Penis later this year. Penis auditions Thursday, January 17 at the John Housman Theatre



AIDA

Patrick Cassidy as Radames and Kelli Fournier as Amneris Photo by Joan Marcus.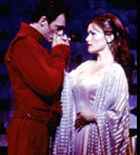 by Tim Rice and Elton John.

The national tour stars Simone as the titular slave, Patrick Cassidy as her captor and lover, and Kelli Fournier as his royal girlfriend, Amneris.

The tour is directed by Robert Falls

Wayne Cilento is in charge of choreography.


January 15-20 in Popejoy Hall at the University of New Mexico in Albuquerque, NM.

OUR TOWN by Thornton Wilder, starring Paul Newman as the Stage Manager, opens for a limited run at the Westport Country Playhouse. James Naughton, who is on the playhouse's advisory council, will direct. The playhouse is run by Newman's wife, Joanne Woodward. No word on whether Newman had to audition for the part or was simply told by his wife that, if he wanted to hang his hat up at home, he was doing the play. Performances begin June 5 and run through June 22.

LA BETE David Hirson's award-winning 1991 comedy, will have it's regional premiere in Utah including the participation of guest-director Geoffrey Sherman, artistic director of the Meadow Brook Theatre in Rochester, Mich. Sherman has agreed to become part of a newly implemented project to involve more professionals in the University of Utah's Actor Training Program.

La Bete won Britain's Olivier Award for Comedy of the Year, going on to garner five Tony nominations, six Drama Desk nominations and the Outer Critics Circle Award for Best Playwright.

La Bete will play Jan. 16-27 in the Babcock Theatre located in the Simmons Pioneer Memorial Theatre, Salt Lake City.

THE WHO'S TOMMY written by Pete Townshend is set in the late 1960's, and chronicles the adventures of young Tommy Walker. Following a traumatic childhood experience which causes him to withdraw from the world, Tommy emerges an unwilling hero - the Pinball Wizard - who must live up to the expectations of his demanding followers.

This Classic Rock Opera includes the songs, See Me, Feel Me, The Acid Queen, We're Not Going to Take It, and Pinball Wizard. The production opens January 15 at the Aladdin Theater for the Performing Arts, Las Vegas.

A COMEDY OF EROS is a new play by Paul Firestone with a six member cast headed by Joan Copeland and Jordan Charney with Andrea Leigh, Paul Romero and Jennifer Dorr White.

In A Comedy of Eros, Lulubeth LaBelle, a long-time widow, is totally distressed when she discovers that her daughter, Delila, loves and intends to marry Joanna Cohen, an outstanding lawyer from New York who works in Alabama State Attorney General William Jefferson Powers' office. Lulubeth, seeking to break up the lesbian partners, goes to Powers' office to enlist his help. Directed by Harland Meltzer with sets by Matthew Myrhum, costume design by Mary Myers and lighting by Brian Aldous. The Tony award winning designer William Ivey Long is costume consultant for the production and will design Ms. Copeland's costumes.

Opens January 25 at The Hudson Guild Theatre, New York City.

SWEET SMELL OF SUCCESS based on the novella by Ernest Lehman and screenplay by Lehman and Clifford Odets - loudly touted as Broadway's big hit this season - officially opens in Chicago at the Shubert Theatre on January 13.

John Lithgow stars as J.J. Hunsecker, the egomaniacal 1950s gossip journalist. Brian d'Arcy James is cast as the pond scum press agent, Sidney Falco.

Kelli O'Hara is J.J.'s sister, Susan, Jack Noseworthy is musician Dallas, who is Susan's boyfriend and Stacey Logan portrays cigarette girl Rita O'Rourke. Other cast members include Mark Arvin, David Brummel, Jamie Chandler-Torns, Kate Coffman-Logan, Bernard Dotson, Allen Fitzpatrick, Jennie Ford, Lisa Gajda, Eric Michael Gillett, Laura Griffith, Joanna Glushak, Roy Harcourt, Michelle Kittrell, Jill Nicklaus, Steve Ochoa, Michael Paternostro, Eric Sciotto, Elena L. Shaddow, Drew Taylor and Frank Vlastnik.

Nicholas Hytner directs with choreography by Christopher Wheeldon. Sets and costumes by Bob Crowley. Lighting design by Natasha Katz with Tony Meola in charge of sound. Orchestrations are by William David Brohn. Musical direction is by Jeffrey Huard.

John Guare is the librettist with lyrics by Craig Carnelia and composer Marvin Hamlisch doing the music.

Performances in Chicago to January 27. The New York previews begin February 23 at the Martin Beck Theatre. The official opening is March 14.


WHO'S WHERE

DENYCE GRAVES in the title role of La Perichole presented by the Philadelphia Opera Company opening January 28 with performances through February 2.

BARRY MANILOW opens Thursday Benedum Center in Pittsburgh in an engagement through Saturday.

DON RICKLES on stage next Sunday at the Maxwell C. King Center in Melbourne, Florida.

MARLENE RICCI who started her singing career as Frank Sinatra's discovery, and as such opened his act, has signed an indefinite contract to appear in the Le Bistro lounge of the Riviera Hotel in Las Vegas. Conducting for Ricci will be Brian W. Tidwell, a DRAMA-Logue winner as Best Musical Director for his production of The Wizard of Oz. He was also the music director and orchestrator for the Broadway production of Peter Pan. starring Kathy Rigby. Rounding out the group will be guitarist Dave Hunt and Mike Mechem on drums. Bass will be played by Chris Davis, just off tours with Frankie Avalon and Bobby Rydell, and from the musical Chicago Ricci has hired Sheila Arnold on the violin. They open January 29, one show nightly.

BRYAN ADAMS tonight at The Fillmore in San Francisco, CA.

JERRY SEINFELD a one nighter Saturday at the Pikes Peak Center in Colorado Springs, CO.

DIANE KRALL on the European leg of her tour. On Saturday she is center stage at the Grieghallen in Bergen, Norway.

LUTHER VANDROSS has a busy week ahead of him. Tomorrow he is in Pittsburgh, PA at the Benedum Center. On Tuesday the city is Charleston, WV and the venue is the Municipal Auditorium. On Thursday the singer is in Toledo, OH on the stage at the Stranahan Theatre. Friday finds him in Rochester, NY at the Auditorium Center. Next Sunday he is performing in Greenville, SC at the Peace Center.

DIANNE REEVES performing next Sunday at the B.B. King's Blues Club in New York City.

DAVID COPPERFIELD on Friday opens a three-night engagement at the Broward Center in Fort Lauderdale, FL.

BRIAN McKNIGHT stars Tuesday in Tampa, Fla at the Tampa Bay P.A.C. On Wednesday he is in Jacksonville, FL on stage at the Florida Theatre Thursday finds him in Charlotte, NC performing at the Ovens Auditorium. On Saturday Brian is in New York, NY entertaining at Radio City Music Hall. Then next Sunday he can be found in Atlantic City, NJ on stage at the Tropicana Casino

B.J. THOMAS in front of the microphone on Friday in Newberry, SC at the Newberry Opera House. The next night he is entertaining in Wilkesboro, NC at the Community Center

MAUREEN McGOVERN has a two-nighter Tuesday and Wednesday at the Spanish River Center in Boca Raton, FL.

JENNIFER LEWIS sings every Monday night, beginning tomorrow, in an indefinite run at Los Angeles' Tiffany Theatre. Five-time Grammy winner Mervyn Warren accompanies Lewis on the piano and serves as musical director. Academy Award nominee Marc Shaiman is musical consultant.

PENN & TELLER the magic/comedy team that has won two Emmys and appeared on Broadway, is back for a single performance at 7 p.m. January 20. Tennessee Performing Arts Center, Nashville.


PIFFLE AND PROFUNDITIES

A HOLE IN ONE many occupations are reporting a downturn in business - not so in the brothel trade. Sheri's Ranch in Pahrump, Nevada says business is so good they are adding a $500,000 sports bar and golf course.













Next Column: January 20, 2002
Copyright: January 13, 2002. All Rights Reserved. Reviews, Interviews, Commentary, Photographs or Graphics from any Broadway To Vegas (TM) columns may not be published, broadcast, rewritten, utilized as leads, or used in any manner without permission, compensation and/or credit.
Link to Main Page
---
Laura Deni


CLICK HERE FOR COMMENT SECTION