! >
Broadway To Vegas
  
  REVIEWS INTERVIEWS COMMENTARY NEWS

| | |
| --- | --- |
| | |
A GESTURING LONDON INTERNATIONAL MIME FESTIVAL - - 54 SINGS DOLLY PARTON AT FEINSTEINS - - THE ANTAEUS PLAYWRIGHTS LAB FESTIVAL - - BROKEN WINGS - - THE CONFESSION OF LILY DARE - - PORTRAYING PREGNANCY: FROM HOLBEIN TO SOCIAL MEDIA - - LET'S GO CRAZY THE GRAMMY SALUTE TO PRINCE - - PERFORMERS AIDING FIRE RAVAGED AUSTRALIA - - DONATE . . . Scroll Down





Copyright: January 12, 2020
By: Laura Deni
CLICK HERE FOR COMMENT SECTION


A GESTURING LONDON INTERNATIONAL MIME FESTIVAL
Production of The Strange Tale of Charlie Chaplin and Stan Laurel.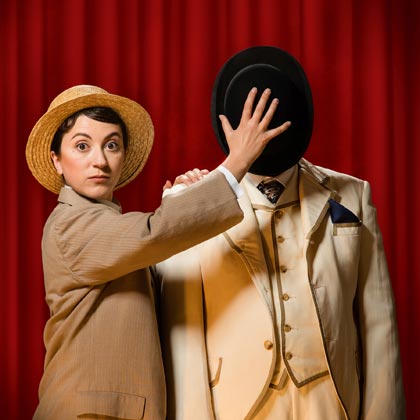 Those who say it through gestures have gathered in London through February for the annual festival which celebrates the art of communicating through silent.

The broad range of offerings includes The Strange Tale of Charlie Chaplin and Stan Laurel with shows January 14-18 at the iconic Wilton Music Hall in London.

In 1910 the unknown Charlie Chaplin and Stan Laurel set sail for New York as part of Fred Karno's famous music hall troupe. On this journey,?Charlie and Stan?shared a cabin and then spent two years together touring North America, with Stan?as?Charlie's understudy. Stan returned?home, later finding success with his soulmate Oliver Hardy. Charlie developed his Little Tramp character and within five years became one of the most famous figures in the world.??

In Charlie Chaplin's highly detailed autobiography Stan Laurel is never mentioned.

Stan talked about Charlie all his life.

"Playing fast and loose with the facts and with an original piano score composed by Mercury Award Nominee Zoe Rahman played live each night,?<>The Strange Tale of Charlie Chaplin and Stan Laurel?is no nostalgic bio-drama, but a?hilarious and deeply moving?homage to two men who changed the world of comedy forever."

It's emphasized that "the events in this play are fictional. This play is certainly not endorsed by the estates of Charlie Chaplin, Stan Laurel or anyone else for that matter!"

Writer and directed by Paul Hunter the cast features Sara Alexander, Nick Haverson, Jerone Marsh-Reid, and Amalia Vitale.

Designer – Ioana Curelea. Lighting Designer – Aideen Malone. Composer – Zoe Rahman. Physical Comedy Consultant – Jos Houben. Dance Choreography – Nuna Sandy for ZooNation: The Kate Prince Company. Song Arrangement – Sophie Cotton. Video Design – Dom Baker. Assistant Director – Andrea Cabrera Luna. From an idea by Irene Cotton With additional material from the company Told By An Idiot.

Post-show talk: Moving Funny - takes place Friday, January 17th. Charlie Chaplin and Stan Laurel both had such a particular way of moving that their physicality could be recognised anywhere.Their influence on physical comedy can be seen in a variety of work from Daffy Duck to Lee Evans, from Samuel Beckett to Mr.Bean. What defined their physicality? and how did they differ? Join this intriguing panel discussion chaired by TBAI Artistic Director Paul Hunter.

The famed festival, now in ita 44th year, includes a wide variety of performances taking place across London through Saturday, February 1 in seven locations helmed by festival directors Helen Lannaghan & Joseph Seelig.

10 overseas companies join 8 British groups presenting World, UK or London premieres, including LIMF co-commissioned productions from Ockham's Razor, Thick & Tight, Told by an Idiot and Vamos Theatre.

The workshops include an exclusive course taught by faculty members from the École Jacques Lecoq, Paris, and a residential course celebrating 30 years of the David Glass Ensemble – a new partnership with The Point, Eastleigh.

Belgium's Peeping Tom and Kiss & Cry Collective return with new shows, there's exquisite puppetry from New York, France, and by London's String Theatre on its unique Puppet Barge. There is a triple-bill of remarkable silent movie classics with live jazz accompaniment.

Ockham's Razor's This Time will open LIMF 2020 got the festival off to a great start, the first in a terrific line-up of unusual circus-theatre.

The annual Mime Festival returns to the Barbican with four captivating theatre shows and anChaplinAndStandColor.jpg event in the cinema, spanning the spectrum of contemporary visual performance. Workshops will be staged by: École Jacques Lecoq/Paris; Angela de Castro; Curious School of Puppetry; Theatre re the Pappyshow ; Nola Rae; David Glass; Ockham's Razor; Vamos Theatre; Brian Duffy and Tick & Tight.






E-Book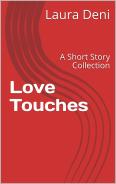 Soft back Book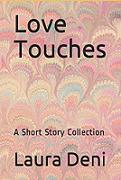 Broadway To Vegas is supported through advertising and donations. Priority consideration is given to interview suggestions, news, press releases, etc from paid supporters. However, no paid supporters control, alter, edit, or in any way manipulate the content of this site. Your donation is appreciated. We accept PAYPAL. Thank you for your interest.



E-Book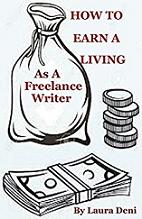 Soft back Book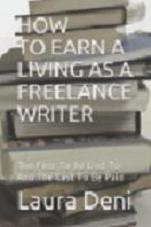 This is not your typical, totally boring textbook.

In the pages of How To Earn A Living As A Freelance Writer (the first to be lied to and the last to be paid) you'll find sex, celebrities, violence, threats, unethical editors, scummy managers and lawyers, treacherous press agents, sex discrimination; as well as a how-to for earning money by writing down words.





ART AND ABOUT


PORTRAYING PREGNANCY: FROM HOLBEIN TO SOCIAL MEDIA

Chantal Joffe Self Portrai tPregnant 2004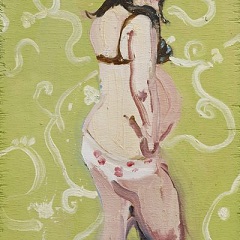 the Founding Museum's major new exhibition explores the representation of the pregnant female body through portraits. For the first time, this exhibition brings together rare examples of such portraits, providing an exceptional opportunity to situate contemporary issues of women's identity, emotion, empowerment and autonomy in a 500-year context.

Until the twentieth century, many women spent most of their adult years pregnant. Despite this, pregnancies are seldom apparent in surviving portraits. This exhibition brings together images of women – mainly British – who were depicted at a time when they were pregnant (whether visibly so or not). Through paintings, prints, photographs, objects and clothing from the fifteenth century to the present day, discover the different ways in which pregnancy was, or was not, represented; how shifting social attitudes have impacted on depictions of pregnant women; how the possibility of death in childbirth brought additional tension to such representations; and how more recent images, which often reflect increased female agency and empowerment, still remain highly charged.

Portraying Pregnancy is curated by Karen Hearn. The exhibition includes Holbein's beautiful portrait of Thomas More's daughter, Cicely Heron, which was sketched from life; the maternity dress that Princess Charlotte wore for her portrait painted by George Dawe in 1817, the year that she died in childbirth, both on loan by Her Majesty The Queen from the Royal Collection; and the Foundling Museum's celebrated painting by William Hogarth, The March of the Guards to Finchley, 1750, which features a heavily pregnant woman at its center.

January 24, 2020 - April 26, 2020 at The Foundling Museum in London.

PROGRAMS EXAMINING THE EFFECT OF PROHIBITION take place January 16, 2020 at the World War I Museum in Kansas City.

One hundred years ago on January 16, 1920, the National Prohibition Act went into effect, officially barring the manufacture and sale of alcohol under the 18th Amendment. However, like many cities during Prohibition, Kansas City refused to "go dry," and became a haven of illegal alcohol sales, bootleggers, speakeasies and corrupt politicians, earning the moniker "Paris of the Plains." On Tuesday, January 14, Kansas City author John Simonson presents Highballs, Spooners and Crocked Dice: Prohibition in Kansas City as she shares the wet and wicked stories of the city's notorious underground and the little-known history of President Woodrow Wilson's wartime prohibition during a free program.

Then on Thursday Thursday, January 16, stir, shake and swig the night away as a glass is raised in honor of the 100th anniversary of the last night to legally buy alcohol in the U.S. before Prohibition was enforced at Last Call. Wet your whistle with J. Rieger & Co. beverages and imbibe stories from Rieger's own Ryan Maybee on the legal ban of alcohol in Kansas City and how it affected one of the country's booziest backyards.






E-Book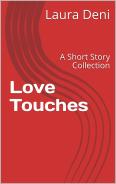 Soft back Book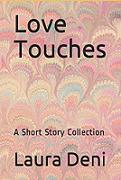 SWEET CHARITY


PERFORMERS AIDING FIRE RAVAGED AUSTRALIA include Sir Elton John who donated $1 million, Chris Hemworth who also donated $1 million, and Kylie Jenner who reportedly donated Donated $1,000,000. Singer P!nk pledged pledges $500K to fight Australian fires. Kylie Minogue and her family donated $500,000 as did Nicole Kidman and Keith Urban.

Actress Rebel Wilson Raised $100,000 by auctioning a private lunch date. Actor Dacre Montgomery raised over $250,000 through donations. Russell Crowe Donated $105,000 directly To RFS Captain John Lardner. The actor previously auctioned Rabbitohs' Cap and raised $400,000. Tennis Player Novak Djokovic matched Maria Sharapova's $17k donation.

The Australian pop vocal group Human Natural in Las Vegas residency at the Venetian Hotel will donate "100% of proceeds from all tickets sold" from their Las Vegas show on Saturday, January 25, the day before Australian Day, to the bushfires relief cause.

Everyday citizens are also doing their part.

That noise you've been hearing is the clinking of knitting needles around the world as volunteers knit, crochet and sew koala mittens, joey pouches for Australia wildlife injured by the wildfires. The handcrafted pouches were desperately needed for orphaned "joey" kangaroos who have been orphaned and are being bottle fed.

Millions of hectares of land have burned in the bushfires, killing an estimated 1 billion animals. As the death toll climbs, many creatures have been orphaned or left without homes. Young marsupials including possums, koalas and wombats require pouches to grow. Without their mothers they rely on hand-stitched products from donors. Other animals such as flying foxes also require pouches to help their recovery, and rescuers say koalas need mittens for their burnt paws. Many animals are expected to become extinct due to the fires.

The Australia-based Animal Rescue Craft Guild put out a call for these products on Facebook, which has resulted in more than 120,000 members including volunteers in 40 of the US states.

The Rescue Collective, based in Queensland, and The Crochet Crowd based in Canada, have partnered with the Animal Rescue Craft Guild to distribute donated items to independent animal shelters across the country. Animals are always in need of these wraps – not just in fire season. Despite the outpouring of supplies, experts say they do not expect to have an excess Sharples said interested potential donors should follow instructions rigorously as some materials and patterns are not appropriate for small animals. The fires are particularly devastating on two of Australia's most beloved native species: Kangaroos and koalas. Nearly one-third of all koalas in NSW have died, and about a third of their habitat has been destroyed.

Most of the animals don't die during the fires, but in their aftermath. Orphaned animals are often starved and without shelter, making them easy prey.

For those wanting to help:
There are important guidelines: Joey pouches and bat wraps must be hand sewn. Bird nests may be crocheted, but all must follow the templates provided by the Rescue Collective.. They should be made with cotton or linen -- "whatever old bedsheets are made of. The softer, the better."

"Please follow the guidelines of what patterns to use and most importantly, what yarns to be using. The type of yarns is extremely important for the animals. Whether it is wild or domestic."

Demand is highest for kangaroo joey pouches, wraps for bats and crocheted nests for displaced birds.



SPREADING THE WORD


AN EVENING WITH ALAN ALDA has the star traveling across country to take part in a Scripps Educatoin/ San Diego Science Writers Association event on January 16, 2020. The event is by invitation only and invitations are non transferable.

LET'S GO CRAZY THE GRAMMY SALUTE TO PRINCE takes place two days after the 62nd Annual Grammy Awards when the Recording Academy, AEG Ehrlich Ventures and CBS will celebrate the unparalleled career of 38-time Grammy nominee and seven-time Grammy winner with a live concert taping which will be held Tuesday, January. 28 at at the Los Angeles Convention Center. The special will be broadcast later in 2020 on the CBS Television Network.

The special will feature a lineup of all-star artists paying tribute to Prince's unprecedented influence on music, including Grammy Award-winning artists Beck, Common, Gary Clark Jr., Earth, Wind & Fire, Foo Fighters, H.E.R., Juanes, Alicia Keys, John Legend, Coldplay's Chris Martin, Mavis Staples, St. Vincent, and Usher; and singer/songwriter Susanna Hoffs. Plus, a historic joint performance by several of Prince's most celebrated musical friends and collaborators, including Grammy Award-winning band the Revolution, past Grammy Award nominee Sheila E., and legendary funk band Morris Day And The Time.

THE SHAKESPEARE THEATRE OF NEW JERSEY'S Bonnie J. Monte is celebrating her 30th anniversary at the helm of The Shakespeare Theatre of New Jersey (STNJ) now approaching its 58th season.

Recently hailed by The Wall Street Journal in Terry Teachout's short list of top female directors in America, Ms. Monte has also garnered national recognition for her highly successful revitalization of the institution, and for her outstanding commitment to arts education and professional training. The Theatre will honor Ms. Monte's 30th anniversary with numerous events over the course of the 2020 season, beginning with their annual gala celebration on April 18th of this year.

Since 1990, she has directed over 75 productions for The Shakespeare Theatre, including stagings of numerous Shakespeare plays, as well as work from the Russian classic canon with a focus on Chekhov and Ostrovsky. Her special affinity for Tennessee Williams has resulted in highly acclaimed productions of A Streetcar Named Desire; Camino Real and Sweet Bird of Youth.

EASY TO LOVE: SONGS OF COLE PORTER Steve Ross with Karen Murphy The lyrics of Cole Porter, a master of American music on stage and in film, reflect the many complexities of love. With songs like "Night and Day," "Let's Do It," and "So in Love," his lyrics ran the spectrum from witty to risqué, but always with an elegant expression uniquely his own. Cabaret performers Steve Ross and Karen Murphy will explore this sometimes-conflicting collection and share songs that generations of lovebirds have danced to.

Thursday, January 23, at 92nd Street Y in New York City.

LAB RESULTS: THE ANTAEUS PLAYWRIGHTS LAB FESTIVAL is taking place over two week-ends in Los Angeles. Six new plays by award-winning, mid-career writers get developmental readings as part of Antaeus Theatre Company's second annual Lab Results series. Each of the plays was developed in the Antaeus Playwrights Lab, an ongoing program that incubates new works that provide compelling roles for actors and creates a nurturing and supportive artistic community.

Taking place at the Kiki & David Gindler Performing Arts Centerin Glendale, CA, this coming week-end January 17-19 will feature:

Brothers Play by Matthew Doherty, directed by Deb Hiett, featuring Seamus Dever, Rob Nagle and Jeffrey Nordling: Brothers Play is a nativity scene… of sorts. Thomas throws a rock through the rose window at church to shatter his family's code of silence, a few days before Christmas. A darkly funny, brutally honest exposure of abuse, and secrets, and how they spill out despite ourselves. And the love of brothers, of course.

Tea Party by Sean Abley, directed by Laura Stribling, featuring John Bobek, Luis Kelly-Duarte, Abigail Marks and Mike McShane: Frank, a married heterosexual crossdresser in his late 30s living in Montana, discovers Miss Olivia's Finishing School for Girls, a club for fellow recreational crossdressers. Finally able to share his secret with another like-minded man, Frank's newfound freedom threatens his marriage and his relationship with his best friend.

Jamal by Jennifer Rowland, directed by Michael John Garces, featuring featuring Cherish Duke, Emily Goss, Bruce Lemon, Don McManus and Linda Park: When 15-year old Tori goes to work as a summer intern for her godmother's new African American boyfriend, Jamal, everyone is thrilled… until sexually charged photos turn up in Jamal's office. Then suspicions turn to accusations and accusations turn into paranoia. What exactly is Jamal doing in his garage with teenage Tori?






E-Book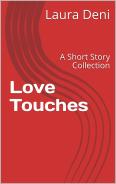 Soft back Book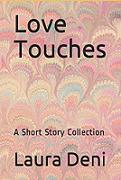 PARADISE LOST the famed novel by John Milton retold in a contemporary setting by Tom Dulack.

Directed by Michael Parva.

After leading a rebellion of angels, Lucifer has been banished from heaven. Now, beaten, vindictive and furious, Lucifer plots his revenge. He turns his eye to the Creator's new world, a Paradise inhabited by creatures – male and female – made in his image. Adam and Eve have dominion over this garden of delight where they live in joy and happiness. Amidst all this bliss, is but one prohibition – they must not eat from the tree of the knowledge of good and evil.

Lucifer and his minions Beelzebub and Sin sneak past Gabriel and his army of Angels undetected, to launch his plot. Targeting Eve, Lucifer charms her into believing that disobeying God is the way to an even greater Paradise with even more power, joy and happiness. The rest is history.

John Milton explored Lucifer's motivation in great detail, but what motivated Eve? This contemporary retelling of Paradise Lost asks the challenging question – Given all that Eve had, why did she fall so easily? And would we have responded any differently?

The cast includes two-time Tony Award nominee Alison Fraser, Mel Johnson, Tony Award nominee, David Andrew Macdonald, Marina Shay and Robbie Simpson.

Paradise Lost begins previews on Wednesday, January 15 and officially opens on Wednesday, January 22 at Theatre Three at Theatre Row in New York City.

THE CONFESSION OF LILY DARE written by and starring Charles Busch.

Directed by Carl Andress.

The Confession of Lily Dare tells the story of one woman's tumultuous passage from convent girl to glittering cabaret chanteuse to infamous madame of a string of brothels - all while hiding her undying devotion to the child she was forced to abandon. This comic melodrama celebrates the gauzy "confession film" tearjerkers of early 1930s pre-code cinema, such as The Sin of Madelon Claudet; Frisco Jenny, and Madame X.

Joining Busch in the cast will be Nancy Anderson, Christopher Borg Howard McGillin, Kendal Sparks and Jennifer Van Dyck.

Set design by B.T. Whitehill, costume design by Rachel Townsend, lighting design by Kirk Bookman, sound design by Bart Fasbender, wig design by Katherine Carr, and original song and arrangements by Tom Judson. Mr. Busch's costumes designed by Jessica Jahn.

Performances began at the Cherry Lane Theatre in New York City on Saturday, January 11, 2020 with opening night set for Wednesday, January 29, for a run through March 5, 2020.

BROKEN WINGS written by Nadim Naaman and Dana Al Fardan.

Directed by Bronagh Lagan.

Orchestrations by Joe Davison.

Broken Wings is a lyrical novel about the young Khalil Gibran and his first love, Selma, in Lebanon. The acclaimed masterpiece was first published in 1912 and now the musician, Dana Al Fardan, from Qatar and the Lebanese-English West End star, Nadim Naaman, (The Phantom of the Opera) have recreated it in the form of a musical.

New York City, 1923. An ageing Gibran narrates from his cold studio. Through poetry and music, he transports us back two decades and across continents, to turn-of-the-century Beirut. His eighteen-year-old self returns to The Middle East after five years in America, to complete his education and discover more of his heritage. He falls deeply in love with Selma Karamy, the daughter of family friend and hugely respected local businessman, Farris Karamy. However, Selma soon becomes betrothed to Mansour Bey Galib, nephew of the powerful Bishop Bulos Galib, who has one eye on the Karamy family fortune. Gibran and Selma fight to reconcile their love for one another, while navigating the rules, traditions and expectations that their society lays before them.

What inspired the acclaimed author of The Prophet to write? What moved him to such profound philosophy in his later life? The events of Broken Wings highlight key issues of the time, yet the themes and debates raised remain increasingly relevant today, over a century later; the fight for gender equality, the freedom to love who we love, tradition versus modernity, wealth versus happiness, immigration and the importance of 'home'.

Three shows January 17-18 at Dubai Opera in Dubai, USE.

TRUE WEST by Sam Shepard.

"Two brothers from different walks of life – one a successful screenwriter, the other a restless drifter – clash while housesitting for their mother in a sweltering Los Angeles suburb. This outlandishly funny and unsettling Pulitzer Prize-nominated comedy by acclaimed late playwright Sam Shepard gleefully detonates our misguided myths of family, identity, and the American Dream."

Featuring Kevin Anderson, Lori Larsen, Zachary Ray Sherman and Brandon J. Simmons.

Scenic Designer Tim Mackabee. Costume Designer Deborah Trout. Lighting Designer Marcus Doshi. Sound Designer & Composer. Mikaal Sulaiman. Fight Choreographer Geoffrey Alm. Stage Manager Shellie Stone. Assistant Stage Manager Erin B. Zatloka. Additional Casting McCorkle Casting LTD. Seattle Casting Kaytlin McIntyre.

Previews begin January 17 at Seattle Rep in Seattle, Washington.



E-Book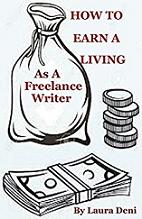 Soft back Book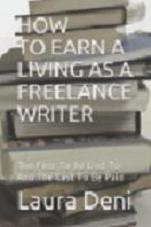 This is not your typical, totally boring textbook.

In the pages of How To Earn A Living As A Freelance Writer (the first to be lied to and the last to be paid) you'll find sex, celebrities, violence, threats, unethical editors, scummy managers and lawyers, treacherous press agents, sex discrimination; as well as a how-to for earning money by writing down words.





WHO'S WHERE




THE GATLIN BROTHERS Larry, Steve and Rudy perform fan favorites Saturday, January 18, 2020 at the Muriel Kauffman Theatre in Kansas City, Missouri.

MEZZO-SOPRANO MELODY WILSON presents an eclectic program of art songs accompanied by pianist John Keene as part of Seattle Opera's new Artist Recital series. Friday, January 17 at Opera Center in Seattle, Washington.

JOHNNY MATHIS performs Monday, January 20, 2020 at Artis-Naples, Naples, FL.

54 SINGS DOLLY PARTON AT FEINSTEINS the cast includes Nicole Vanessa Ortiz, Ben Clark, Gregory Driscoll, Victoria Huston-Elem, Jenna Najjar, Marissa Rosen, Ian Shain, Pearl Sun, Sarah Warrick, Jacob Keith Watson, Eli Zoller, Audrey Cardwell, Diana DeGarmo, Sara Jean Ford, Jessica Hendy, Russell McCook, and Teal Wicks. The band will include Alex Brumel on guitar and drums, Allison Kelly on upright and electric bass, Douglas Waterbury-Tieman on fiddle and mandolin, and Eli Zoller on piano and guitar. Arrangements by Eli Zoller. The evening is directed and produced by Benjamin Nissen, with music direction and arrangements by Eli Zoller. Lauren Echausse is the associate producer and projections will be designed by Robert W. Schneider. Sunday, January 19th, 2020 at Feinstein's in New York City.

THE TEXAS TENORS celebrating 10 years together, the chart-topping The Texas Tenors bring their 10th Anniversary Tour to New York's Green Room 42, on Monday, January 13. The Texas Tenors are the most successful music group and third highest-selling recording artists in the history of NBC-TV's "America's Got Talent" series. They have the distinction of being Billboard magazine's 2019 #10 Classical Artist, #9 Classical label and are currently highest selling tenors group in the world.


FINAL OVATION


NEIL PEART famed rock drummer died January 7, 2020 in Santa Monica, CA from brain cancer. He was 67.

The influential drummer and lyricist was a member of the Canadian rock trio Rush, which was among the 2013 inductees into the Rock and Roll Hall of Fame. He was also inducted into the Modern Drummer Hall of Fame in 1983, making him the youngest person ever so honored.

He is survived by his second wife Carrie Nutail and daughter Olivia Louise.


















Next Column: January 19, 2020
Copyright: January 12, 2019 All Rights Reserved. Reviews, Interviews, Commentary, Photographs or Graphics from any Broadway To Vegas (TM) columns may not be published, broadcast, rewritten, utilized as leads, or used in any manner without permission, compensation and/or credit.
Link to Main Page