! >
Broadway To Vegas
  
  REVIEWS INTERVIEWS COMMENTARY NEWS

| | |
| --- | --- |
| | |
2016 CES IN LAS VEGAS FEATURES OLD, NEW AND AN FBI RAID - - SEATTLE OPERA'S 3RD ANNUAL OPERA BALL - - THEATRICAL EXECUTIVE MUSICAL CHAIRS - - SHERLOCK HOLMES AND THE ADVENTURE OF THE GREAT NOME GOLD RUSH - - WILLIE NELSON'S GRSHWIN PRIZE - - THE THIRD ANNUAL GOLFIN' IN THE GALLERIES - - REARRANGING HISTORY - - THIRD ANNUAL NEW VOICES FESTIVAL - - DONATE . . . Scroll Down






Copyright: January 10, 2016
By: Laura Deni
CLICK HERE FOR COMMENT SECTION


OLD RESURFACED AT 2016 - PLUS A FEW FUTURISTIC OFFERINGS AT CES AND A GOVERNMENT RAID


A new event at this year's Consumer electronics Show (CES) show in Las Vegas was a government raid. That two federal marshals seized a one-wheeled skateboard, a sign and fliers on display Thursday at Changzhou First International Trade Co.'s booth at CES, on charges of patent infringmenet.

There were also driver less and cool sports cars, plus gadgets which probably will never make it to market - such as a television screen you can roll up like a newspaper - took center stage at the 2016 Consumer Electronics Show.

Concept models meant to draw attention to the company, rather than to actually make it to the consumer abounded.

Wrapping up today, after a four day romp at the Las Vegas Convention Center, Sands Expo and exhibit areas in the Venetian and Wynn/Encore. the 2016 CES did trot out paid Hollywood stars, popular musicians, sports legends and TV personalities promoting products and technologies.

Not everything cutting edge is new. Some of the exhibits came with a history.

About 35 years ago I had a refrigerator which had a foot pedal. Considered high end cutting edge. Press on the pedal and the door would open. Great if your hands were full. Bad, if you happen to have - as I did - an extremely large and smart Basset dog who quickly learned that if he put a paw on the pedal he could open the door.

Those foot pedal opening refrigerators lost favor. Now they are back. Being touted at CES as new and innovative the refrigerator with a door opening foot pedal now includes screens to see what is inside your fridge without even opening the door and door screen transmitters enabling you to place a grocery order without leaving your kitchen.

Also decades ago I did an enormous amount of scientific and medical reporting. I was the first person to write about NASA doing experiments with astronauts to determine why bone loss resulted from space flight and how to counter the adverse situation. in additional to interviewing several of the astronauts, I interviewed numerous NASA physicians associated with training and evaluating the space jockeys in preparation for flights and then monitoring their condition when they landed back on terra firma.

The minute my article appeared in several publications other medical reporters clamored to cover the project.

Over the decades virtually the same experiments and monitoring have taken place with the same results. Each study is reported as new - which of course it is - but they are all verifications of the original and advance the study of both exercise and nutrition.

In two sentences: Weight bearing exercise helps prevent and regenerate bone loss. Get rid of junk food and sugar but include Vitamin D which is vital for the proper absorption of calcium.

I also got double crossed. At the beginning of the space flights the astronauts took a decongestant prescription drug. I knew the names and how they got the drug and from which doctor. The astronaut would walk into the doctor's office, not say a word, and hold out cupped hands. The space flyer would be supplied with the pills. The astronauts didn't talk and neither did the doctor. Many of the higher ups didn't know.

I questioned the secrecy. I was told that the American public wouldn't accept a drugged astronaut; government programs might be canceled or funding cut. Headlines might read: "America Drugs Astronauts." American Astronauts Fly High On Drugs" etc. It was one of the most widely prescribed medications - and I, too, had a prescription. I speculated that it was so widely used that soon the government would deregulate the drug and anyone could make an over the counter purchase.

NASA medical officials insisted upon swearing me to secrecy. I agreed under one condition - that when the drug was deregulated I would be the first to break the story that the astronauts couldn't have gone into space without it. The agreement was made.

Much to my surprise I was watching television to see an astronaut doing a commercial for the drug, which has just become available over the counter. He talked about how he needed it to function.

It was the first time I recall being knifed in the back. It wouldn't be the last.



Former U.S. Congressman and House of Representatives Majority Leader Richard Gephardt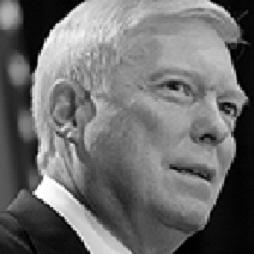 Jeffrey L. Cummings, MD Director of the Cleveland Clinic Lou Ruvo Center for Brain Health in Las Vegas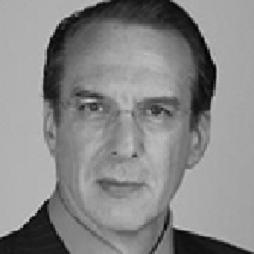 This year's CES convention spotlighted the fast growing arena of digital health and sports.

A list as long as your arm of speakers included: Richard Gephardt Former U.S. Congressman and House of Representatives Majority Leader and founding partner of Square Roots. Dr. Deepak Chopra, founder of The Chopra Foundation and co-founder of The Chopra Center for Wellbeing, is a world-renowned pioneer in integrative medicine and personal transformation and is Board Certified in Internal Medicine, Endocrinology and Metabolism. He is the author of more than 80 books translated into over 43 languages, including numerous New York Times bestsellers.

Jeffrey L. Cummings, MD, ScD, is Director of the Cleveland Clinic Lou Ruvo Center for Brain Health in Las Vegas, Nevada and Cleveland, Ohio. He is also Professor of Medicine (Neurology), Cleveland Clinic Lerner College of Medicine of Case Western Reserve University.

Dr. Cummings is a world-renowned Alzheimer's researcher and leader of clinical trials. He has been recognized for his research and leadership contributions in the field of Alzheimer's disease through the Henderson Award of the American Geriatrics Society (2006), the Research Award of the John Douglas French Alzheimer's Research Foundation (2008), and the Ronald and Nancy Reagan Research Award of the national Alzheimer's Association (2008). In 2010, he was honored by the American Association of Geriatric Psychiatry with their Distinguished Scientist Award. In 2011, he was awarded a Doctor of Science by his Alma mater, University of Wyoming. He was featured in Gentleman's Quarterly (June 2009) as a "Rockstar of Science." Dr. Cummings is interested in clinical trials, developing new therapies for brain diseases, and the interface of neuroscience and society.

Charles Michael Yim is a 3x serial entrepreneur from Silicon Valley, who is best known for being on ABC's Emmy Award winning show Shark Tank where he convinced all five celebrity Sharks to jointly invest $1M into Breathometer. As the Founder and CEO of Breathometer, Charles is responsible for overall direction and product strategy.

Dr. Scott Smith NASA Nutritionist and lead for the Nutritional Biochemistry Laboratory at the Johnson Space Center whose primary goal of this group is to determine the nutritional requirements for extended-duration space flight. This involves conducting both operational and research activities. A primary focus includes the assessment of nutritional status of International Space Station crewmembers before and after flight. This protocol has recently been expanded to include an inflight research component – including the collection of blood and urine samples during flight.

Dr. Smith is the principle investigator for an ISS study evaluating the stability of nutrients in foods during extended-duration space flight. Ongoing ground-based research projects include studies of the effects of simulated weightlessness on calcium and bone metabolism, vitamin D supplementation in crews wintering over in Antarctica, and the investigation of dietary and other countermeasures for ameliorating spaceflight-induced changes in human physiology.

He participated in the definition of the current nutritional recommendations for extended-duration space flight, and is Co-Chair of the Multilateral Medical Operations Panel – Nutrition Working Group.

Also providing onsite into the digital health arena are a heavy presence by the AARP, leaders in hedge funds and innovators who have received patents and founded successful companies.

Adding a personal element was patient Dan McMullan who lost his right leg and broke nearly every bone on the right side of his body in a motorcycle accident at the age of 21. After 14 months in the hospital followed by a tough recovery in an inpatient rehabilitation facility, Dan slipped through the cracks of the healthcare system and spent nearly a decade homeless with no access to medical care.

By sleeping outside the social security office and becoming a determined advocate for his own care, eight years later, his first disability check helped him get back on his feet.

Dan shared his valuable lesson about the "active" part of the word activism. Dan says, "I had a notion that I could use what happened to me to help others. Even with medical coverage and a few bucks I still had obstacles to overcome but once you get a toe in the door, getting it open, is just a matter of determination."

Cars and drones were also a high profile big deal at CES. If you didn't know better, one might think 2016 CES was really an auto show. At least 115 automotive companies showcased their latest technology, an increase of 25 percent over last year. Another headline grabber is the drone industry.

Want to earn $100,000? Ford has a challenge for you. The automaker wants to be able to used drones deployed to emergency zones, such as earthquakes, hurricanes or other disaster areas to relay real-time information to rescuers via software in their Ford trucks. Executives detailed the challenge to developers at CES, enticing them to create drone-to-car software capable of assisting in emergency zones. Ford said it is partnering with DJI, a leading drone manufacturer, to pursue the technology. Together, the two companies are offering a $100,000 prize to encourage software developers.

"We need to find a way for the drone to communicate in real time, to locate the truck and dock itself in the bed, even if the truck has moved to a new surveillance area," CEO Mark Fields said. Future applications for such a system could include agriculture, forestry, construction, and bridge inspection, according to Ford.

Economists from the Consumer Technology Association, which runs the show, project that drone sales will top 2.8 million in the United States this year, a 149 percent increase over last year's numbers.

One company introduced a drone with blades encased inside a ball, minimizing damage if you are struck in the face.

Ford also detailed a partnership with Amazon that will link cars and smart homes. The announcement said the expansion of its autonomous testing program and would fund 12 transportation-related startups with $120,000 each.

Making an important statement was the sport area called CES Tech West. 2015 marked the debut of the Sports Tech Marketplace at CES That area included sporting equipment and apps, lifestyle tech, fitness tech, health, sensors and products involving the smart home. high teach safety equipment could be a lifesaver.

"Sports and technology go hand-in-hand, from the interconnected sports world to enhanced consumer viewing experiences, competitive eSports is becoming an explosive category at CES," explains Gary Shapiro, president and CEO, CTA. "We are especially thrilled to welcome Turner Sports to CES 2016 along with its sports-fueled programming, competitions and broadcasts which will feature NBA legends live from the CES show floor."

There were forums and special events taking place alongside the Sports Tech Marketplace. A very important Sports Business Forum, presented by Turner Sports happened on Thursday, at the Sands Expo. Speakers included NBA Commissioner Adam Silver, Sacramento Kings owner Vivek Randadive, Raine co-founder and partner Joseph Ravitch, Dallas Mavericks owner Mark Cuban and attendees gleaned a unique perspective from TNT's Ernie Johnson and NBA great, Shaquille O'Neal.

Speaking of Turner Sports and the NBA, on Thursday, Turner Sports presented an eSports showcase with live coverage of the Counter-Strike: Global Offensive Championship. This live event introduced many to the growing phenomenon of eSports. . On Thursday night, TNT's Sports Emmy Award winning Inside the NBA broadcast with the studio team of host Ernie Johnson and analysts Charles Barkley, Kenny Smith and Shaquille O'Neal was on-site at CES at the Sands.

Not everything showcased was large in physical size. MiLiAZT introduced the first Flash Drive for the iPhone The iData Flash Drive lets you free up your cramped phone storage so you can take more photos, listen to more music, watch more videos, and download more apps. It lets you carry all of your files, even without an internet connection. It's touted as "your personal, tiny, go-anywhere flash drive."

The iData Flash Drive works like a thumb drive for every device you own. With its two included Micro-USB and USB cables, the iData Flash Drive can connect to any device including Android phones and tablets, iPhones, iPads, and even computers. The Flash Drive works across everything, "ensuring you never have to email, message, or transfer files again."

The free MiLi iOS app allows you to play music, take photos and videos, view and edit documents, watch movies, and share all of the above, directly on your iPhone. It's compatible with all the files with a capacity range from 16 to 128 GB holding between 8,000 to 64,000 photos; 4,500 to 36,000 songs; 7-56 hours of videos.






Broadway To Vegas is supported through advertising and donations. Priority consideration is given to interview suggestions, news, press releases, etc from paid supporters. However, no paid supporters control, alter, edit, or in any way manipulate the content of this site. Your donation is appreciated. We accept PAYPAL. Thank you for your interest.




ART AND ABOUT


REARRANGING HISTORY Daniel MacMorris and the Panthéon de la Guerre, a new special exhibition at the National World War I Museum and Memorial, helps answer the question: what happened to the world's largest painting?

The largest remaining intact sections of the Panthéon de la Guerre have been on exhibit at the National World War I Museum and Memorial for nearly 60 years. For the first time, since the painting was last shown in its entirety 75 years ago, the public has the opportunity to view additional fragments from the world's largest painting.

"For the first time since the Panthéon de la Guerre was last shown as a complete painting in 1940, the public will be able to see key fragments from this important work of art," Museum Senior Curator Doran Cart said. "It's challenging to put in perspective how massive this painting was in its original form. Imagine a canvas longer than a football or soccer field – it was simply colossal in size and scope."

At 402 feet in circumference and 45 feet in height, the Panthéon de la Guerre was not only the most ambitious artistic undertaking during World War I, but upon completion in 1918, it was the largest painting in the world at more than 18,000 square feet.

Forgotten after exhibitions in Europe and the United States, when artist Daniel MacMorris (1893-1981) learned from a 1953 Life magazine article that the Panthéon was in the U. S., he saw a golden opportunity. MacMorris, who was in charge of decorating the Liberty Memorial, knew the panorama intimately. He had seen it in Paris as a doughboy and had studied it closely in the 1920s as a student of the Panthéon artist Auguste Gorguet. MacMorris thought the Panthéon would be perfect for the one remaining wall in Memory Hall without a mural.

After acquiring the painting, MacMorris photographed it in detail. He cut out the figures in the photos and used these like movable puzzle pieces to work out how best to reduce and reconfigure the composition - an effort he compared to "whittling down a novel to Reader's Digest condensation." After deciding whom to include and where to place them, he took scissors to the canvas. He cut out selected figures, flags, and other passages and added these to either side of the original American section.

What happened to the unused portions of the original? By far most of what MacMorris did not use he threw away. He sent several larger, excised passages back to William Haussner, the Baltimore restaurateur and art collector who donated the Panthéon to the Liberty Memorial. Haussner displayed many of these in his eponymous restaurant until it closed in 1999, after which they were sold at auction. MacMorris doled out other pieces to the art students who helped him reconfigure the painting. Still others he gave to influential Kansas Citians, some of whom have since donated the fragments back to the Museum.

"Rearranging History: Daniel MacMorris and the Panthéon de la Guerre continues the Museum's mission of providing compelling special exhibitions commemorating the centennial of World War I," National World War I Museum and Memorial President and CEO Dr. Matthew Naylor said. "The majority of these fragments haven not been seen by the public in 75 years and we're pleased to tell the fascinating story of this incredible painting."

On display through March 27, 2016 at the World War I Museum in Kansas City.

THE RINGLING'S KOTLER-COVILLE GLASS PAVILION will break ground in April on the 5,500-square-foot main entrance, adjacent to the John M. McKay Visitors Pavilion. Opening in fall 2017, it will showcase The Ringling's growing permanent collection of American and European studio glass, including major gifts donated by Nancy and Philip Kotler and Margot and Warren Coville. The Kotler-Coville Glass Pavilion will also serve as the formal entrance to The Ringling's Historic Asolo Theater.

Designed by Lewis + Whitlock, a regional architectural firm recognized for its commitment to innovative and sustainable design, the Kotler-Coville Glass Pavilion will be characterized by an engaging and sculptural façade, using glass as a principal material, enabling views into the gallery from the outside. Additionally, minimal interior finishes will provide a neutral backdrop to the works on display.

"It was only natural that the Kotler-Coville Glass Pavilion's dynamic façade, with its light-controlling fins, would be inspired by the sculptural effects that wind and water have on sand, a principal ingredient in the glass-making process," said Hays Layerd, Creative Director, Lewis + Whitlock. "Working together with The Ringling leaders to realize their vision of this important new addition to their historic site was exceptionally gratifying." The Ringling is a center for art and history, situated on 66 magnificent acres on the shores of Sarasota Bay, Florida. It is built on the remarkable legacy of circus entrepreneur, collector of art and financier John Ringling and his wife Mable.

The Ringling inspires visitors with an acclaimed collection of Old Master paintings, delights them with the story of the American circus as told through the first American circus museum as well as the world's largest circus model, and transports them to the Roaring Twenties during a tour of the magnificent Ca' d'Zan mansion.

The Ringling is also committed to exhibiting the work of an emerging community of living artists whose work moves beyond traditional practice and features dynamic and engaging contemporary visual and performing arts, including a diverse roster of theater, music, dance and film.

THE PORTLAND MUSEUM OF ART (PMA) has announced the appointment of Jochen Wierich as the museum's new Curator of American Art. Previously, Wierich was the Chief Curator at Cheekwood Botanical Garden and Museum of Art in Nashville, Tennessee, where he worked for nearly 11 years and organized a variety of exhibitions, including Jaume Plensa: Human Landscape in 2015; William Edmondson and Friends: Breaking the Mold in 2014; Visions from the American West: Masterworks from the Buffalo Bill Historical Center from 2011 to 2012; and The American Impressionists in the Garden from 2010 to 2011. On February 29, 2016, Wierich will join the PMA, where he will oversee the museum's extensive American art collection, spanning from the Colonial period to the present.





SWEET CHARITY


THE THIRD ANNUAL GOLFIN' IN THE GALLERIES takes place Friday, January 15, 2016 at The Reading Public Museum in Reading, PA.

Learn more about art, history, iconic miniature golf holes and golf courses from around the world. Make it a fun night out with co-workers, clients, and friends for a chance to see pieces of the collection rarely on display! The night will include Masterpiece Events serving delicious food, a cash bar for cocktails and wine, beer tasting poured by Stoudt's Brewing Company, a putt-putt tournament, Manor Golf Clubs Putting Contest, and prizes. Ages 21 and over for this fun fundraiser benefiting The Museum.

SEATTLE OPERA'S 3RD ANNUAL OPERA BALL following the January 16 performance benefits the company's learning and engagement programs. Dance the night away as if you were attending Susanna's wedding reception. There will be live music, dancing, hors d'oeuvres, signature cocktails and the opportunity to meet members of the cast. Figaro are Shenyang and Aubrey Allicock Susanna is played by Nuccia Focile and Talise Trevigne.

Take a close look at their costumes. The period silhouettes by Elizabeth Whiting have a surprising twist: much of the fabric is recycled denim. Rivets and zipper details fit into 18th-century military coats, the seat of a pair of jeans becomes a servant woman's corselette, and more.

There are also 14 scene changes, compared to 3-5 in most operas. Many of the set changes happen in full view of the audience.

The Marriage of Figaro premieres Saturday, January 16, and runs through Saturday, January 30 at Seattle Opera in Seattle, WA.






THEATRICAL EXECUTIVE MUSICAL CHAIRS


SHELDON EPPS

Sheldon Epps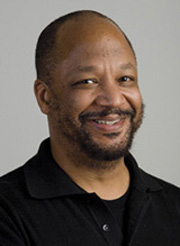 will step down as Artistic Director of the Pasadena Playhouse. at the end of the 2016-17 season, officials announced last Thursday.

A highly regarded stage and television director, Epps is considered a leading voice for more diversity onstage and in theater audiences. Epps will continue his long affiliation with The Playhouse when he assumes the role of Artistic Director Emeritus.

The playhouse said it will begin a national search for his replacement.

Before beginning his tenure at The Playhouse, Epps served as Associate Artistic Director of the Old Globe Theatre for four years. He was also a co-founder of the off-Broadway theatre, The Production Company. He has directed both plays and musicals at many of the country's major theatres including The Roundabout Theatre Company, Manhattan Theatre Club, the Guthrie, Playwrights Horizons, Seattle Repertory Theatre, Arena Stage, and the Goodman Theatre. He conceived the highly acclaimed musicals Play On! and Blues In the Night, which both received Tony Award nominations. He directed productions of both of those shows on Broadway, in London, and at theatres around the world.

SYRACUSE STAGE has announced that Robert M. Hupp has been named the company's new artistic director. From 1989-1999, he was artistic director of the Jean Cocteau Repertory in New York.For the past 16 seasons, Hupp has served as producing artistic director of the Arkansas Repertory Theatre.

He assumes his new role in July, and succeeds Timothy Bond, whose tenure began in 2007.

Hupp's appointment follows a months-long national search conducted by Greg Kandel of Management Consultants for the Arts. The search committee, in turn, involved members of Syracuse Stage's board of trustees, senior Syracuse Stage staff, as well as professors and administrators from the University's College of Visual and Performing Arts.

Hupp will be the fifth artistic leader in Syracuse Stage's 43-year history. He is preceded by Bond, Robert Moss (1996-2007), Tazewell Thompson (1992-95) and Arthur Storch (1974-1992).

THE GUTHRIE THEATRE has announced that Jennifer Bielstein will become the new managing director. Currently the managing director for Actors Theatre of Louisville Inc., she will leave the company after 10 seasons. Her last day with Actors, will be March 11, 2016. Her new position at Guthrie takes effect in April.

UNIVERSAL MUSIC GROUP announced last Thursday that it has appointed film producer David Blackman to head its development and production of film and television and that Scott Landis, a Tony Award-winning theater producer, will serve as UMG's special advisor on theatrical development and production.


SPREADING THE WORD


THIRD ANNUAL NEW VOICES FESTIVAL a weekend of readings of new American plays by professional playwrights. The Festival will kick off Friday, January 15 with Sheri Wilner, Julia Jordan, and Adam Gwon's musical Cake Off, directed by Anne Torsiglieri. The Festival weekend will continue on Saturday, January 16 with peerless by Jiehae Park, directed by Delicia Turner Sonnenberg, and with The Blameless by Nick Gandiello, directed by Globe Artistic Director Barry Edelstein. The festival concludes on Sunday, January 17, with Mona Mansour's Unseen, directed by Johanna McKeon.

The New Voices Festival will take place in the Sheryl and Harvey White Theatre, part of the Globe's Conrad Prebys Theatre Center in San Diego, CA.


OTHER PEOPLE'S MONEY


DALIAN WANDA GROUP a Chinese company which owns AMC Entertainment which is the United States' second-biggest theater chain intends to add to its portfolio Burbank-based Legendary Entertainment, the company behind Jurassic World and The Hangover.

Dalian Wanda Group is also in the process of constructing in Quingdao what it states is "the world's largest film and television studio."



WILLIE NELSON

Willie Nelson joins a select group as the 2015 recipient of the Library of Congress Gershwin Prize for Popular Son.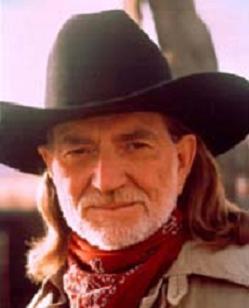 2015 recipient of the Library of Congress Gershwin Prize for Popular Song, an all-star tribute to the singer and songwriter, features performances by Nelson, as well as Edie Brickell, Leon Bridges, Rosanne Cash, Ana Gabriel, Jamey Johnson, Alison Krauss, Raul Malo of The Mavericks, Neil Young, Promise of the Real, Buckwheat Zydeco and past Gershwin Prize honoree Paul Simon - with Don Was as music director.

The master of ceremonies for the evening festivities will be actor Don Johnson.

The Gershwin Prize recognizes a living musical artist's lifetime achievement in promoting the genre of song as a vehicle of cultural understanding, entertaining and informing audiences, and inspiring new generations. Previous recipients are Paul Simon, Stevie Wonder, Sir Paul McCartney, songwriting duo Burt Bacharach and the late Hal David, Carole King and Billy Joel.

During the evening's event, Nelson will be presented with the prize by the Acting Librarian of Congress David Mao, U. S. House of Representatives Majority Leader Kevin McCarthy, U.S. House of Representatives Democratic Leader Nancy Pelosi, U.S. Senate Democratic Whip Richard J. Durbin, U.S. House of Representatives Democratic Whip Steny H. Hoyer, U.S. House of Representatives Chairman of the Committee on House Administration Candice S. Miller and U.S. House of Representatives Vice Chairman of the Joint Committee on the Library of Congress Gregg Harper.

The concert will air on PBS stations nationwide on Friday, January 15, 2016.



THE PEARLFISHERS Bizet's romantic opera. Directed by Michael Gow.

Conducted by Guillaume Tourniaire.

A compelling tale of paradise, of golden sands and colorful silks. Two men swear loyalty to each other but as the opera unfolds, temptation duels with duty, true hearts turn black with jealousy and rash choices bring regrets. The lustre of a pearl can't tell the story of its gruesome industry, a trade where cruel men count pearls above a fisher's life or livelihood. This opera does.

For every pearl, a price.
For every vow, a broken promise.
For every heart, a choice.

Featuring the vivacious Ekaterina Siurina and Stacey Alleaume as Léïla, and Pavol Breslik and Nikhil Navkal as Nadir, this new Pearlfishers offers audiences a chance to hear Bizet's passionate music in a new light.

Also featured are José Carbó and Christopher Hillier as Zurga and Daniel Sumegi and Gennadi Dubinsky as Nourabad.

Concermaster & Artistic Advisor Jun Yi Ma. Associate Concertmaster Huy-Nguyen Bui. Acting Deputy Concertmaster Catalin Ungureanu.

Orchestra members:

Adrian Keating, Tony Gault, Airena Nakamura, Mark Fitzpatrick, Virginia Blunt, Thomas Dundas, Rachel Easton, Yu-Qing Rebecca Irwin, Marek Kruszynski, Samuel Podjarski, Daniel Rosenbaum, Robert Sek, Jaroslaw Talar, Rachel Westwood, Virginia Comerford, Angela Lindsay, Amanda Murphy, Magda Kruszynska, Teije Hylkemam, Eszter Mikes-Lium, Andrew Hines, Pierre Emery, Margaret Iddison, Henry Urbanavicius, Brett Berthold, Andrew Meisel, Max McBride, Edmund Bastian, Elizabeth Pring, Amanda Hollins, Diane Berger, Conall McClure, Matthew Tighe, Mark Bruwel, Andrew Malec, Peter Jenkin, Phillip Green, Richard Rourke, Douglas Eyre, Matthew Ockenden, Gillian Hansen, Bourian Boubbov, Victoria Chatterley, Lisa Wynne-Allen, Joshua Clarke, Craig Ross, Bruce Hellmers, Brian Evans, Gregory van der Struik, Brett Favell, William Farmer, Brett Page, Edwin Diefes, Shaun Trubiano, David Clarence, Allan Watson, and Jane Rosenson.

Set & Costume Designer Robert Kemp. Lighting Designer Matt Scott. Fight / Movement Coordinator Scott Witt. The Pearlfishers production was commissioned by the Opera Conference, Australia's national partnership of professional opera companies. Performed in French with English surtitles. Joan Sutherland Theatre, Sydney Opera House, Australia January 15 – March 12, 2016.

LONG ROAD SOUTH written by Paul Minx.

Directed by Sarah Berger, who founded the So and So Arts Club; a collective of 1200 artists from nine countries, cross-generational and cross-discipline, who have come together to generate paid work.

Set in Indiana 1965 during the long, hot summer of the civil rights movement, the world and that of the Price family is about to change. Their two domestic workers, Grace and Andre, intend to collect their wages and head South to join the voting rights marches. And the Price family - Jake, Carol Ann and their teenage Lolita - are each determined to make them stay.

Laced with wit and bitter irony, The Long Road South tells the story of how a man is forced to confront his demons and go to the lengths of his being to find out who he is and get what's rightly his.

Starring Imogen Stubbs, Michael Brandon, Cornelius Macarthy, Krissi Bohn and Lydea Perkins.

Set and costume design: Adrian Linford, Lighting design: Kevin James, Fight director: Lyndall Grant, Assistant director: Dave Spencer.

Performances begin January 12, 2016 at King's Head Theatre in London.

FINDING NEVERLAND welcomes Emmy winner and Tony-nominee Kelsey Grammer's return to the musical. Grammer begins his engagement on Friday, January 15 and remains on ship through February 21, reprising the roles of Charles Frohman and Captain Hook.

NOISES OFF the utterly delightful comedy by Michael Frayn.

Directed by Jeremy Herrin.

Starring Andrea Martin, Campbell Scott, Tracee Chimo, Daniel Davis, David Furr, Kate Jennings Grant, Megan Hilty, Rob McClure and Jeremy Shamos.

Full of shocking surprises and gut-busting humor, Noises Off is the classic show-within-a-show. The opening night performance of the farce Nothing On is just hours away, and as the cast stumbles through their final dress rehearsal, things couldn't be going any worse. With lines being forgotten, love triangles unraveling and sardines flying everywhere, it's complete pandemonium…and we haven't even reached intermission! Can the cast pull their act together on the stage even if they can't behind the scenes?

Officially opens on Thursday, January 14, 2016. on Broadway at the American Airlines Theatre, NYC.

SHERLOCK HOLMES AND THE ADVENTURE OF THE GREAT NOME GOLD RUSH

a play with music by Joseph Vass who also penned the words and music.

Directed by David Ellenstein.

The play takes Sherlock Holmes and Dr. Watson from London to Nome, Alaska, where the pair encounters Wyatt Earp, an assortment of wild and wooly characters, and an abundance of intrigue, mystery, deception and laugh-provoking shenanigans along the way.

Featuring Jason Maddy, Nicholas Mongiardo-Cooper, Richard Baird, Jacquelyn Ritz, Julian Diaz, Louis Lotorto, Katie Karel, John Tessmer, and Andrew Barnicle.

Marty Burnett (Scenic Design), Matt Novotny (Lighting Design), Elisa Benzoni (Costume Design), Matt Lescault-Wood (Sound Design), Peter Herman (Hair & Wig Design), Andrea Gutierrez (Prop Design), Jessica Amador (Scenic Artisan), and Aaron Rumley is the Stage Manager.

The World Premiere takes place at North Coast Repertory Theatre in solana Beach, CA with previews beginning January 13, 2016.

PHALARIS'S BULL: SOLVING THE RIDDLE OF THE GREAT BIG WORLD written and performed by Steven Friedman.

Directed by David Schweizer.

Harvard-educated, molecular biologist, visual artist and provocative underground philosopher, Steven Friedman has the answers to life's big questions. This one-of-a kind theatrical event - neither play nor lecture - staged to reflect Friedman's prismatic and eclectic vision of the world, uses personal narrative, poetry, art and science to tell the story of a contemporary philosopher's quest to fulfill Einstein's ambition "to solve the riddle of the great, big world."

Friedman offers a solution to the world's pain - a philosophy based on Kierkegaard's story in which an ancient torture device, Phalaris's Bull, turned the terrible sounds of pain into music. To create is to enter Phalaris's bull, and our pain becomes beauty.

The design team features Scenic Design by Caleb Wertenbaker, Lighting Design by Jimmy Lawlor, Sound Design by Ryan Rumery, Projection Design by Driscoll Otto.

A limited five week engagement at the Beckett Theater at Theatre Row in New York City closes on January 16, 2016.


WHO'S WHERE




JERRY SEINFELD will be performing his signature stand-up routines in two shows Friday, January 15, at the San Diego Civic Theatre in San Diego, CA.

JENNIFER NETTLES performs Friday, January 15 at the Casino Rama in Rama, Ohio. On Saturday she's on stage at the Hard Rock in Northfield, OH. Next Sunday, January 17, her tour stops at the Capitol Theatre in Wheeling, WV.

IMAGINE DRAGONS performs at the Rockhal in Luxembourg on Thursday, January 14. Saturday's gig is at the 02 Arena in Prague, Czech Republic.

CHICAGO are in Japan this week performing Tuesday, January 12, at the Cultural Center in Kanya, Japan. Friday's gig is at the Pacifico in Yokohama. Saturday's stop is at the Izumity 21 in Sendai.

FRENCH OPERA SINGERS Delphine Haidan (Mezzo) and Karine Deshayes (Mezzo-soprano) will perform some of the greatest masterpieces by Mozart, Rossini, Bizet, Delibes and Offenbach. Piano virtuoso Thomas Palmer will accompany them on the piano. Part of the World Classical Music Series. January 14 at the One & Only Royal Mirage, Dubai UAE.

BRITISH REGIMENTS a concert by the Band of the Royal Marines and the Pipes, Drums & Highland Dancers of the Scots Guards, in Kean University's Wilkins Theatre in Union, New Jersey on Saturday, January 16 In their distinguishing white helmets, Royal Marines Bands are celebrated for the quality of their music, visual grandeur, and precision drill. The Band's extensive repertoire includes popular classics, Big Band, stimulating contemporary works, and entertaining solo features. The Corps of Drums bring movement, color, and the tradition of the ceremonial occasions integral to the Royal Marines, whose regular duties include the Royal Edinburgh Military Tattoo, beating retreat on Horseguards Parade, ship launches, Homecoming parades, and remembrance services.

JUST ADD WATER - YALE UNIVERSITY'S IMPROV COMEDY GROUP Just Add Water is the only Yale comedy group to do long-form, short-form, and musical improv performs January 14 at the Bienes Center For The Arts at St. Thomas Aquinas in Fort Lauderdale, FL. Audience participation is encouraged.


FINAL OVATION


PAT HARRINGTON a veteran film and TV actor best known for his Emy Award winning work as building super Dwayne Schneider on the series One Day at a Time died January 6, 2016 in Los Angeles. . He was 86 years old and had suffered from Alzheimer's.

He also wrote 12 scripts for One Day at a Time.

He began his acting career on stage and toured North America with a number of plays, eventually performing on Broadway.

Harrington received his B.A. and M.A. from New York's Fordham University and has studied acting with Eric Morris and Justin Smith in Los Angeles and performed ensemble with Curt Conway's Circle Theater and Theater West also in Los Angeles. He also worked with the Milton Katselas Master Workshop in Beverly Hills.

A sampling of his theatrical credits includes: The Golden Fleecing, Blackfriars, Off- Broadway -1960; Catch Me If You Can, The Players Ring, LA- 1965; Happiness is Just a Rolls Royce, Broadway - 1968; Duke, Houston, 1985; The Foreigner, Canadian tour - 1986; The Odd Couple, National tour - 1987; The Pajama Game, Pasadena Civic - 1989; The Pajama Game, Northwest tour - 1989; The House of Blue Leaves, Los Angeles - 1990; Breaking Legs, Toronto - 1994; Show Boat, National Tour- 1997/1998; - Love Letters with Michael Learned, Los Angeles, 1998/99.

Harrington had recalled that the Show Boat tour was one of the most memorable experiences. From rehearsals in Chicago, under the brilliant direction of Hal Prince, to all the major cities of North America, he received rave reviews. . Hal and Pat fashioned a uniquely different interpretation of 'Cap'n Andy', "boiling with life and humor and love."

His portrayal of Guido Panzini on The Jack Paar Show in the mid 1950s was so convincing that the U.S. Department of Immigration called NBC and officially requested a Date and Port of Entry for Guido.

Divorced. he is survived by four children and several grandchildren.

PIERRE BOULEZ a trailblazing French composer, conductor, prolific writer, and pianist who was also the founder and former director of the Paris based Institut de Recherche et Coordination died January 5, 2016. He was 90.

Until his death, Boulez remained one of the leading exponents of 20th-century music. His compositions have made a contribution to musical culture, and his advocacy of modern and postmodern music has been decisive for many. Boulez continued to conduct and compose until his final days. From 1976 to 1995, he held the Chair in Invention, technique et langage en musique at the Collège de France. In 2001, he was the recipient of the Grawemeyer Prize for music composition, for his work Sur Incises. In 2002, he was awarded the Glenn Gould Prize for his contributions. In 2004, with festival director Michael Haefliger, he founded the Lucerne Festival Academy, a summer orchestral institute for young musicians, dedicated to music of the twentieth and twenty-first centuries. The resident professors are members of the Ensemble InterContemporain.

Neil Portnow President/CEO of The Recording Academy issued the following statement: "Pierre Boulez was a remarkable talent as a classical composer, conductor and deep thinker about music. With 26 Grammys, he is among the most recognized artists by Grammy voters. He also received a Lifetime Achievement Award from The Recording Academy in 2015. Pierre was both respectful of the masters as well as a proponent of new music in both his compositions and as a conductor. He was active well into his 80s, and his inquisitive approach to music influenced many who followed him. While he will be greatly missed, his contributions to music will live on. We offer our condolences to his family, friends and creative collaborators."

ROBERT STIGWOOD impresario manager died January 5, 2016. He was 81.

Stigwood managed the Bee Gees and produced 1970s blockbusters Grease and Saturday Night Fever. He also managed Eric Clapton and Cream before signing brothers Barry, Maurice and Robin Gibb, collectively known as the Bee Gees. He later moved into movies, producing films of the Andrew Lloyd Webber-Tim Rice musical Jesus Christ Superstar and The Who's rock opera Tommy, as well as disco drama Saturday Night Fever - set to a Bee Gees soundtrack - and the nostalgic musical Grease. Lloyd Webber paid tribute to Stigwood on Twitter, calling him a "great showman who taught me so much."

Stigwood moved into theatre production in 1968. After seeing the Broadway production of the pioneering rock musical, Hair he decided to stage it in London, and it ran for more than five years in the West End. He followed this with: Oh! Calcutta!, The Dirtiest Show in Town, Pippin, Sweeney Todd, Sing a Rude Song, John, Paul, Ringo and Bert.



















Next Column: January 11, 2016
Copyright: January 10, 2016 All Rights Reserved. Reviews, Interviews, Commentary, Photographs or Graphics from any Broadway To Vegas (TM) columns may not be published, broadcast, rewritten, utilized as leads, or used in any manner without permission, compensation and/or credit.
Link to Main Page
---
Laura Deni



For the snail mail address, please E-mail your request.
CLICK HERE FOR COMMENT SECTION