! >
Broadway To Vegas
  
  REVIEWS INTERVIEWS COMMENTARY NEWS

| | |
| --- | --- |
| | |
MY NAME IS LUCY BARTON STARRING LAURA LINNEY IS POIGNANT - -PRINCE HARRY AND DUCHESS MEGHAN HAVE FIRST PAID AMERICAN GIG - - HIGHCLERE CASTLE HAS OPENING FOR A MR CARSON - - LA ART SHOW'S OPENING NIGHT GALA - - HARLEM GLOBETROTTERS STAR ZEUS McCLURKIN GETS POINTERS FROM A PRO - - KATY PERRY NAMED BRITISH ASIAN TRUST AMBASSADOR BY PRINCE CHARLES - - BALLERINA: FASHION'S MODERN MUSE - - PHOTOGRAPHY AND THE SURREAL IMAGINATION - - DONATE . . . Scroll Down





Copyright: February 9, 2020
By: Laura Deni
CLICK HERE FOR COMMENT SECTION


MY NAME IS LUCY BARTON STARRING LAURA LINNEY IS POIGNANT
Laura Linney in My Name Is Lucy Barton. Production photo by Matthew Murphy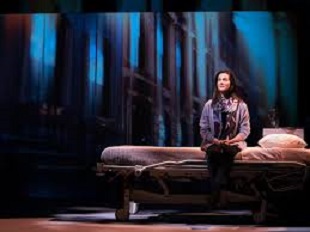 It's the 1980's and the audience sees the shell of a hospital room. That physically restrictive hospital bed is where Lucy Barton spent nine weeks recovering from a routine appendectomy which ended in severe complication. She may have been ill, but Barton, portrayed in this 90-minute monologue by Laura Linney, has a mind which is vivid and clear.

This one woman adaptation by Rona Munro of Elizabeth Strout's famed novel was a hit on the West End and has transferred to Broadway.

Directed by five-time Olivier Award winner Richard Eyre, Linney portrays the only two characters - Lucy Barton and using a nasal, Midwestern twang and a passive aggressive personality morphining into her own troubled mother.

Bob Crowley's minimalist battlefield set composed of a basic chair and an outdated hospital bed is placed by a window. Lighting design by Peter Mumford transforms that window into the gateway into Barton's past thanks to the video design by Luke Halls.

This is a heart tugging recounting by the now successful writer of a life noone would have desired to experience. Unbeknownst to Lucy, her husband pays for an airline ticket for her mother, whom she hadn't seen for years who - for the first time - gets on a plane in Amgash, Illinois and suddenly appears at the foot of Lucy's bed.

Neither women are particularly happy - nor close.

There are stories of misery, poverty, physical and mental abuse and neglect.

It's a play about loneliness and sadness.

What makes the uneven script mesmerizing is the performance by consummate actress Linney.

She's a testament to the power of words. Linney's performance is a Master Class in how to enunciate, nuance words, and exquisitely communicate through the spoken word, pauses, gestures and facial expressions.

That is evident be it in a long sentence:

"Lonely was the first flavor I had tasted in my life, and it was always there, hidden inside the crevices of my mouth, reminding me."

or, a short one:

"all life amazes me."

Linney's performance is amazing.

Interesting is that the show has been recorded for an audiobook by Penguin Random House Audio, which is now for sale.

My Name is Lucy Barton is on stage at MTC's Samuel J. Friedman Theater through February 29, 2020.






E-Book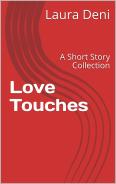 Soft back Book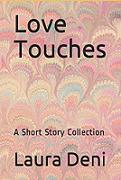 Broadway To Vegas is supported through advertising and donations. Priority consideration is given to interview suggestions, news, press releases, etc from paid supporters. However, no paid supporters control, alter, edit, or in any way manipulate the content of this site. Your donation is appreciated. We accept PAYPAL. Thank you for your interest.



E-Book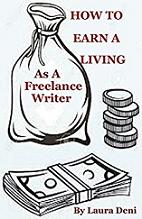 Soft back Book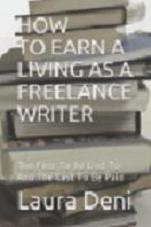 This is not your typical, totally boring textbook.

In the pages of How To Earn A Living As A Freelance Writer (the first to be lied to and the last to be paid) you'll find sex, celebrities, violence, threats, unethical editors, scummy managers and lawyers, treacherous press agents, sex discrimination; as well as a how-to for earning money by writing down words.





ART AND ABOUT


PHOTOGRAPHY AND THE SURREAL IMAGINATION

Laid Out Body by Robert Rauschenberg
this exhibition presents the wide reach of the surreal imagination in modern and contemporary photography. Anchored in historical Surrealism, it explores photography's central tension between documentation and invention, a generative force for artists connected to that movement. These artists produced images that teeter between truth and suggestion, reality and its invented double. Drawn from the Menil's holdings and Houston collections, the exhibition demonstrates how this vision of photography continues to hold sway and how artists have used the camera to reshape, question, and disturb the way we see the world.

The presentation begins with an examination of the transformation of the everyday through the lens in a tradition that recasts the world as an enigmatic theater, from Eugène Atget's shots of Old Paris to Allison Janae Hamilton's haunted folklore of the American South. Photographs in the exhibition also foreground the exploration of the body, including Hans Bellmer's images of deconstructed dolls and Cindy Sherman's cinematographic self-staging, among other depictions of costumed, distorted, fragmented figures. Lastly, the show considers the manipulation of the image. It highlights artists from Man Ray to Lorna Simpson, all of whom turned the photographic surface into collision of pictorial fragments that questions the nature of representation.

Artists include: Laure Albin-Guillot - Manuel Alvarez Bravo - Diane Arbus - Eugène Atget - Hans Bellmer - Brassaï - Claude Cahun - Henri Cartier-Bresson - Joseph Cornell - Roy DeCarava - Jay DeFeo - Max Ernst - Allison Janae Hamilton - K8 Hardy - Georges Hugnet - André Kertész - Clarence John Laughlin - George Platt Lynes - Man Ray - Rose Mandel - Lee Miller - Lisette Model - Toshiko Okanoue - Robert Rauschenberg - Cindy Sherman - Lorna Simpson - Frederick Sommer - Dorothea Tanning and Francesca Woodman.

Photography and the Surreal Imagination is curated by Natalie Dupêcher, Assistant Curator of Modern Art, and will coincide with the FotoFest Biennial 2020.

On display through June 14, 2020 at the Menil's Surrealism galleries in Houston, Texas.

LIFE MAGAZINE AND THE POWER OF PHOTOGRAPHY DEBUTS AT THE PRINCETON UNIVERSITY ART MUSEUM From its groundbreaking launch issue in 1936 through the conclusion of its weekly run in 1972, Life magazine profoundly shaped how its readers viewed themselves – and the world. Life also had a transformative impact on the development of modern photography and on the artists and photojournalists who have employed the medium to tell their (and our) stories ever since.

Drawing on unprecedented access to Life magazine's picture and paper archives, Life Magazine and the Power of Photography features more than 150 objects, including an array of archival materials such as caption files, contact sheets and shooting scripts to provide new insights on the collaborative processes behind the magazine's now-iconic images and photo essays. Unlike previous projects that have celebrated Life's imagery and photographers, this exhibition and its extensive publication attempts something entirely different: an exploration of how Life's contributors and staff championed and influenced photography through sophisticated visual storytelling.

Life Magazine and the Power of Photography is co-curated by Katherine A. Bussard, Peter C. Bunnell curator of photography at the Princeton University Art Museum; Kristen Gresh, Estrellita and Yousuf Karsh senior curator of photographs at the Museum of Fine Arts, Boston; and Alissa Schapiro, Ph.D. candidate in art history at Northwestern University. It will premiere in Princeton February 22-June 21, 2020, before traveling to the Museum of Fine Arts, Boston, August 19-December. 13, 2020.

The organizers are the first museums to be granted complete access to the Life Picture Collection and among the first to delve deeply into the newly available Time Inc. Records Archive at the New-York Historical Society.

BALLERINA: FASHION'S MODERN MUSE From tutu-inspired haute couture gowns to American ready-to-wear designs based on leotards and other ballet practice clothing, Ballerina: Fashion's Modern Muse is The Museum at FIT's first large-scale exhibition to illustrate the profound and enduring influences of classical ballet and its most celebrated practitioners — ballerinas — on modern high fashion.

See the dazzling selection of costumes on view beginning February 11 at the Museum at FIT in New York City.

COLUMBUS MUSEUM OF ART (CMA) in Columbua, Ohio in partnership with the Greater Columbus Arts Council (Arts Council), has appointed three national jurors to the selection jury for the inaugural Aminah Brenda Lynn Robinson Residency. Faith Ringgold, artist, painter, writer, sculptor and performance artist, best known for her narrative quilts; Curlee Raven Holton, director and artist in residence, Department of Art, University of Maryland David C. Driskell Center; and Kellie Jones, professor in Art History and Archaeology and the Institute for Research in African American Studies at Columbia University have been named to the seven-person jury for determining the recipient of the 2020 Aminah Brenda Lynn Robinson Residency.

Launched December 3, 2019, the Aminah Brenda Lynn Robinson Residency is open to all African American professional visual artists residing in the United States. It includes the opportunity to stay in artist Aminah Robinson's restored Shepard community home in Columbus, Ohio, while devoting time to creating art within the artist's home studio. The inaugural 90-day residency will span from Aug. 17, 2020, through Nov. 15, 2020. It also includes a $2,500 award and a stipend up to $5,500. The resident artist will participate in community outreach activities (facilitated by Arts Council) and will have the opportunity for a public presentation and/or exhibition. Applications must be submitted by March 9, 2020.

THE CUMMER MUSEUM OF ART AND GARDENS in Jacksonville, Florida has announced that long-time supporters J. Wayne and Delores Barr Weaver have made a $3 million gift through the Weaver Family Foundation Fund to endow the chief curator position.

The newly endowed position will be known as the Cummer Museum's J. Wayne and Delores Barr Weaver Chief Curator. The position ensures that the Museum will attract top talent into this role in perpetuity, but it also acknowledges the major contributions that Holly Keris, chief curator, has made to the institution over her 17 years with the Museum.

"The core of an art museum is its artistic program — it is this content that engages diverse audiences, that provides the stimulus for educational programming, and, at our institution, that connects gardens and galleries," said Pam D. Paul, chair of the Cummer Museum's Board of Trustees. "The work of developing this program belongs first and foremost to the chief curator, and Delores and Wayne's thoughtful gift guarantees quality in this role into the future — ensuring both the Cummer Museum's sustainability, as well as its continued relevance to Jacksonville and Northeast Florida."

The chief curator is a member of the Museum's executive team, shaping the institution's vision and mission, while leading its artistic program. The position oversees efforts to build, present and conserve the Museum's permanent collection, and also directs the presentation of exhibitions.






E-Book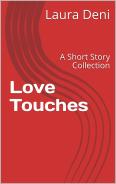 Soft back Book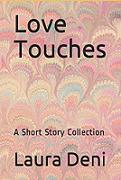 SWEET CHARITY


KATY PERRY

Katy Perry, Prince Charles and Duchess Camilla. Photo: Clarence House.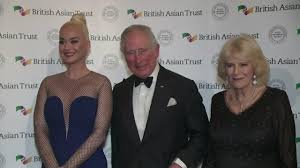 has been appointed Ambassador for the British Asian Trust charity by Prince Charles. The US pop star met the prince in Mumbai last year and learned about the British charity expressing her support. Her appointment was announced at the charity's annual dinner in London last week.

The 35-year-old singer will be working under the trust's Children's Protection Fund and its efforts to combat child trafficking in South Asia.

Prince Charles founded the British Asian Trust in 2007 after he witnessed widespread poverty and hardship faced by families in South Asia.

Perry, who served as an UNICEF Goodwill Ambassador since 2013, said Wednesday that she was excited to work with the British Trust Fund and that she has a "magnetic connection" with India.

The banquet held at Banqueting House in London was attended by The Prince of Wales and The Duchess of Cornwall who greeted Trust supporters Katy Perry and and @NPoonawalla.

On February 5 The Duchess of Cornwall, Patron visited the charity to find out more about the work being done to help vulnerable young people through their Child and Sexual Abuse and Exploitation Services.

She learned in 2019 their child sexual abuse and exploitation services worked with 7,300 children, young people, parents and carers. Their Trauma Informed Growth and Empowered Recovery (TIGER) services' aim is to improve the lives of sexually abused and exploited children. Some of these young people met with Duchess Camilla to share their journey boards - a visual representation of their journey to recovery. The programs of support are individually tailored to the needs of the child or young person.

During the visit, HRH met staff, supporters and young people who have used the services.

LA ART SHOW'S OPENING NIGHT GALA brought together Hollywood, fashion and the art world to kick-off the biggest Art Fair Season In LA's history, benefiting St. Jude Children's Research Hospital.

On Wednesday, February 5, Golden Globe nominated host Sofia Vergara searved as host. Enjoying the evening were stars Charlize Theron, Emma Roberts, Cameron Monaghan, Jared Harris and Iconic designer Sue Wong.

Mingling at the Los Angeles Conventer Center were Joe Manganiello, Sir Brodie, Brandon Boyd, KaDee Strickland, Andrew Howard, Lauren Sivan, Brittney Palmer, Josh Pence, Rebecca Metz, Meredith Salenger, Elizabeth Chambers, Jason Behr, Tig Notaro, Stephanie Allynne, Manolo Vergara, Ava Cantrell, and more.

The VIP attendees were treated to a sneak peak of this year's programming, which features over 130 galleries, museums and cultural institutions from 23 countries. Highlights include Walker Fine Art's MC Escher Experience, featuring his complete series of his iconic self portraits, which have never been exhibited together before. The showcase also features an interactive photo-booth where patrons can insert themselves into Escher's iconic sphere self portrait. Kazu Hiro's ICONOCLASTS exhibition, featuring photo realistic, larger than life sculptures of the heads of Abraham Lincoln, Salvador Dali, Frida Kahlo, and Jimi Hendrix drew admirers before they even entered the art fair. Kazu is nominated for an Oscar for his special effects makeup in Bombshell, starring Charlize Theron, Nicole Kidman, Margot Robbie and John Lithgow.

With the Oscars taking place this same weekend, the LA Art Show also launched the Fashion section this year, featuring a retrospective of Sue Wong and her legendary gowns, many of which have been worn on the red carpet for the Academy Awards and Golden Globes.

The programming in this year's DIVERSEartLA drew a crowd with the spectacle of the floor-to-ceiling MOLAA Pride Flag created by artists Leo Chiachio and Daniel Giannone. Next to this was Viktor Freso's "The Birth of the Niemand," featuring 16 larger than life statues that patrons could walk amongst and pose for photos with. The Japanese American National Museum booth drew patrons in with Taiji Terasaki's "Transcendients: Heroes at Borders" exhibition, an immersive meditation on the atrocities of the Japanese-American concentration camps during World War II, and a celebration of the heroes who fight for equality and democracy for other marginalized communities to this day.

Attendees were impressed by the new European Pavilion section of programming, featuring over a dozen galleries from Spain, Italy, the UK and beyond, in celebration of the profound influence that European art has had on the world.

Throughout the evening, attendees were entertained by roaming performers from Cirque du Soleil's Volta, There Could Be a Monster Inside You performance by Spain's PSJM Collective, live sculpting by Ichitaka Kamiji, presented by Zeal House, and live ink painting by Japanese calligrapher Sogen Chiba, presented by Gallery Kitai. Renown muralist Robert Vargas completed a new mural honoring the late Kobe Bryant.

For six years in a row, the Opening Night Premiere Party has served as a benefit for St. Jude Children's Research Hospital.

JAMIE deROY & FRIENDS acclaimed Cabaret Show will benefit The Actors Fund. Special Guests include Sierra Boggess, Rick Crom, Harrison Greenbaum, Paula Dione Ingram and Well-Strung.

The seven-time Tony Award-winning producer Jamie deRoy brings her acclaimed Jamie deRoy & friends cabaret show to New York's famed Birdland, Sunday, February 16, 2020. Performers who light up the marquees of cabaret, theatre, music and comedy will join Ms. deRoy. The one-night only show is part of the club's Broadway at Birdland Concert Series. Birdland. Proceeds from the event, produced by Ms. deRoy, will benefit The Actors Fund: Jamie deRoy & friends Cabaret Initiative which assists those in the cabaret industry who have medical needs and concerns.

Ms. deRoy will host the show and welcome special guests.



SPREADING THE WORD


JOB OPPORTUNITY FOR A MR CARSON if you think you could perform as well as Mr. Carson on Downton Abbey and would love to work where the famed series was filmed, there is an opening. The butler's position at Highclere Castle is listed as offering a competitive wage and benefits including living on the property.

The job description reads: 'For more than a century Highclere Castle has been the benchmark by which other great houses are measured. "As the location for the immensely successful Downton Abbey TV series we have become a much-loved visitor attraction and venue for events catering to a global audience who appreciate the history and beauty of our building and the extraordinary gardens and grounds.

"A fantastic opportunity has arisen within the front-of-house service team for an exceptional Trainee Butler to join our busy visitor and fine dining business.

"As a Trainee Butler/Banqueting Assistant you will have a very enthusiastic and flexible attitude to offer an experience above and beyond our visitor expectations.

"The position will require the successful candidate to be interested in Highclere's great heritage and style and learn the correct presentation in silver and butler service as well as helping make our busy tea room and special events days a success.

"This is a prime opportunity for an individual to develop within the butler role, understand banqueting for both small family and larger events and obtain a firm foundation for a future career in the hospitality industry.

'To succeed in this role a can-do attitude, attention to detail, good personal presentation and strong communication and organizational skills are paramount.

"A flexible attitude and ability to work within a team is important.

"Candidates will also have excellent customer service skills, speak fluent English and like working with people."

HARLEM GLOBETROTTERS STAR ZEUS McCLURKIN known for his dunking ability and holder of three Guinness World Records is always out to improve his game. Prior to two games in Portland last Saturday, he made a trip to the Oregon Zoo to pick up some pointers from one of the world's most famous dunkers. As a viral sensation in 2019, Juno the Sea Otter, dubbed an official Harlem "Globe-Otter" performed dunk after dunk for Zeus.

The Globetrotters are on their 2020 "Pushing the Limits" World Tour and Zeus will be using his new tutored skills next Sunday, February 16, at Barclays Center, in Brooklyn, NY. On Monday, February 17 the game is at Madison Square Garden in New York City.

OSCAR WINNERS KEVIN KLINE, PRODUCER/DIRECTOR IRWIN WINKLER AND OSCAR-NOMINATED SCREENWRITER JAY COCKS IN CONVERSATION WITH WOR AND NY POST THEATER COLUMNIST MICHAEL RIEDEL on Tuesday, February 17, 2020 at 92Y in New York City.

They'll reflect on their groundbreaking Cole Porter musical biopic De-Lovely, which explored the complicated man behind some of the world's most brilliant and beloved songs. Winkler reveals why this is among his favorite of all his films he directed, talks about producing The Irishman and his recent memoir, A Life in Movies. Michael Riedel moderates the conversation.

BARD COLLEGE announces the appointment of Liza Parker as executive director of the Fisher Center, a leading performing arts center and hub for research and education. Previously a member of the senior leadership team at Lincoln Center, most recently as chief operating officer, Parker was responsible for overall strategy and direction, overseeing management of the campus, including Avery Fisher Hall, Alice Tully Hall, and the David Rubenstein Atrium. As executive director of the Fisher Center, she will lead senior administration, and manage operations and external relations for the Center's professional and educational programs.

The College also announces the promotion of Gideon Lester to artistic director for the Fisher Center. A curator of contemporary theater, dance, and performance, Lester has been the artistic director for theater and dance at the Fisher Center since 2012, as well as professor of theater and performance and director of the undergraduate Theater and Performance Program at Bard College.

STATE THEATRE NEW JERSEY has announced a new partnership with the Center for Musical Excellence (CME), a non-profit organization that nurtures and supports gifted young classical musicians. The partnership will give the State Theatre access to a wealth of young talent to enhance their nationally-recognized Education & Community Engagement programs. For CME's artists, working with the State Theatre will provide new employment opportunities, as well as invaluable experience teaching and performing for diverse groups in both traditional and nontraditional settings.

CME's Founder and Director, pianist Min Kwon, also serves on the music faculty at Rutgers University's Mason Gross School of the Arts. She created the organization with the mission to provide high-caliber training and individually-tailored assistance, financial support, and professional opportunities to young musicians who are pursuing wish to pursue their advanced education and life in music in the United States. Community engagement is an important part of the musicians' training.

CONGRATULATIONS TO DANIEL DiMAGGIO on maintaining straight A's in school and recently completing his first LA Marathon. When not rooting for his favorite sports teams he is entering his fourth season appearing as the witty, self-assured, smart beyond his years and honestly speaking, disciplined capitalist, 'Oliver Otto', on the ABC family sitcom American Housewife which also stars Katy Mixon as Katie Otto, Diedrich Bader as Greg Otto, Ali Wong as Doris, Meg Donnelly as Taylor Otto, Julia Butters as Anna-Kat Otto and Carly Hughes as Angela.

QUEEN VICTORIA AND PRINCE ALBERT of Saxe-Coburg were married 180 years ago this week in The Chapel Royal of St. James Palace on February 10, 1840.

On May 29, 2020 HRH Princess Beatrice of York and Mr. Edoardo Mapelli Mozzi exchange vows at the same location.





OTHER PEOPLE'S MONEY


PRINCE HARRY AND DUCHESS MEGHAN HAD THEIR FIRST PAID AMERICAN GIG since the couple stepped down from being Royal. The JP Morgan Alternative Investment Summit at the Hotel South Beach in Miami snagged them.

Gayle King introduced Meghan who spoke about her love for the man she married. Harry gave the banker attendees their money's worth when he divulged that he had been in therapy for seven years to cope with loss of his mother.

Those said to be in attendance included: Patriots owner Bob Kraft, rapper Meek Mill with his pregnant girlfriend Milan Harris, billionaire businessman and philanthropist Robert Frederick Smith and business mogul Michael Rubin, Alex Rodriguez and Jennifer Lopez, former British Prime Minister Tony Blair, the architect Norman Foster, Russian heiress Dasha Zhukova and her husband Stavros Niarchos and Magic Johnson.

It's been printed that Harry and Meghan's mode of transportation to and from their home in Canada was in Morgan's private Gulfstream jet. It's not unusual for corporations booking celebrities as either speakers or performing entertainment to provide their transportation.

DID YOU KNOW THAT Turkey has become the second largest exporter of TV series after the U.S. Turkish TV series have reached an estimated number of 400 million viewers in 75 countries, and generated an exponential export revenues from US$10 millions in 2008 to US$150 millions in 2013.



E-Book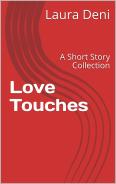 Soft back Book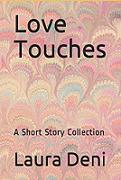 CHEKHOV/TOLSTOY: LOVE STORIES adapted For the Stage By Miles Malleson.

Co-Directed by Jonathan Bank and Jane Shaw.

Featuring Vinie Burrows, Katie Firth, Anna Lentz, Brittany Anikka Liu, J. Paul Nicholas, Malik Reed & Alexander Sokovikov.

Chekhov/Tolstoy: Love Stories will have scenic design by Roger Hanna, costume design by Oana Botez, lighting design by Matthew Richards, sound design by Jane Shaw, and prop design by Natalie Carney. Casting by Stephanie Klapper, CSA.

Chekhov's An Artist's Story tells the story of Nicov, a painter who encounters two very different women while on a visit to the country. The flirtatious Genya flatters the artist with questions about miracles and the eternal, while her pragmatic sister Lidia ridicules the artist, questioning the necessity of landscapes in a world where people are poor and hungry. Together, they bring him to a new understanding of himself. The first production of The Artist came in 1919 with Malleson in the title role,.

Tolstoy's What Men Live By tells the story of a Russian peasant couple whose lives intersect with a mysterious stranger whose odd ways and brilliant smile bring them to a new understanding as well. What Men Live By reflects Tolstoy's dedication to living out a Christian pacifism based on personal conscience. In the midst of World War I, Malleson was inspired by Tolstoy's empathetic vision. What Men Live By premiered as part of an all-female student program by London's Academy of Dramatic Arts, providing audiences with "the pure milk of the Tolstoyan word on loving-kindness." Audiences shell-shocked by the Great War welcomed this balm, just as theatergoers today will warm to Tolstoy's mystical tale of love and redemption.

Opening Night is set for February 10th at Theatre Row in New York City.

FAUST written by the German author Johann Wolfgang von Goethe. Based on the historical Johann Georg Faust (c. 1480–1540).

Conductor Lorenzo Passerini.

Director Sir David McVicar.

Revival Director Shane Placentino.

What would you give up your soul for?

Faust intends to win his heart's desires, even if it costs him his soul.

"The charming Méphistophélès offers him a salacious journey through life's pleasures. Faust bargains away eternity and dives right in. But as the lives around him start to unravel, the devil, it seems, is in the detail. "This grand production sets the opera in the decadence and debauchery of 1870s Paris. Cathedral columns tower behind a crumbling proscenium arch, where Faust's terrible pact plays out in all its sinister splendor. "And splendid it is. Charles Edwards' stunning sets recreate iconic Paris landmarks, including a colorful Cabaret de l'Enfer, an opera box from the Palais Garnier and the organ loft of Notre-Dame. "Brigitte Reiffenstuel's lavish costumes are spectacular. The images are at once delightful and disturbing, a reminder that given the chance, any one of us might stumble down Faust's road. "Behind all this is the resounding beauty of Gounod's music, including the famous Soldiers' Chorus, the rousing 'Le veau d'or' and Marguerite's beautiful Jewel Song. "Faust is grand opera at its very best, with a hefty dose of theatricality from renowned director, Sir David McVicar."

Featuring: Faust played by Ivan Magrì. Marguerite is played by Irina Lungu. Méphistophélès is Teddy Tahu Rhodes. Valentin is Michael Honeyman. Siébel is Anna Dowsley. Marthe played by Dominica Matthews. Wagner played by Richard Anderson.

The creatives are: Assistant Director Matthew Barclay. Set Designer Charles Edwards. Costume Designer Brigitte Reiffenstuel. Lighting Designer Paule Constable. Lighting realized by Catherine Alexander. Choreographer Michael Keegan-Dolan. Revival Choreographer Shane Placentino. Fight Director Nigel Poulton.

Sung in French with English surtitles. Based on the co-production by Royal Opera House, Covent Garden, Opéra de Monte-Carlo, Opéra de Lille, and Fondazione Teatro Lirico Giuseppe Verdi, Trieste and first performed at Covent Garden. This production was commissioned by the Opera Conference, Australia's national partnership of professional opera companies.

At the Joan Sutherland Theatre, Sydney Opera House in Sydney, Australia February 10 – March 11, 2020.

GUN & POWER a soaring new musical with Book & Lyrics by Angelica Chéri. Music by Ross Baum.

Directed by Robert O'Hara.

Musical Direction by Darryl Ivey.

Choreography by Byron Easley.

Inspired by a true story, make way for the sisters Clarke in a dynamic, moving and inspiring world premiere musical of notorious outlaws, examining race, family and identity with two electrifying women who went from farm girls to legends with gun and powder.

To help their mother settle a sharecropper debt, Mary and Martha Clarke - African American twins - pass themselves as White to seize the funds by any means necessary. However, their bond of sisterhood is tested when they fall in love with two very different men, one Black, the other White.

Performers include: Montel Butler, Yvette Monique Clark, Alex De Bard, Wyn Delano, Christian Douglas, Marva Hicks, Amber Lenell Jones, Rayshun LaMarr, Calvin Malone, Adelina Mitchell, Da'Von T. Moody, Crystal Mosser, Solea Pfeiffer, Emmy Raver-Lampman, Awa Sal Secka, Kylie Clare Smith, Eleanor Todd, Dan Tracy, Donald Webber, Jr., Kanysha Williams, and Christopher Michael Richardson.

The creatives are: Scenic Design by Jason Sherwood. Lighting Design by Alex Jainchill. Costume Design by Dede Ayite. Sound Design by Ryan Hickey. Wig, Hair and Makeup Design by J. Jared Janas. Projection Design by Kaitlyn Pietras and Jason H. Thompson. Orchestrations by John Clancy. Assistant Director Jacob Janssen. New York Casting by Kaitlin Shaw, CSA Tara Rubin Castin. DC Casting by Kelly Crandall d'Amboise. Production Stage Manager Kerry Epstein. Assistant Stage Manager Madison Bahr.

Through February 23, 2020 at the Signature Theatre in Arlington, Virginia.



E-Book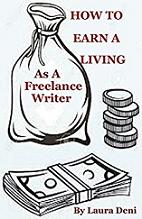 Soft back Book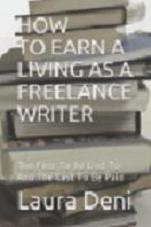 This is not your typical, totally boring textbook.

In the pages of How To Earn A Living As A Freelance Writer (the first to be lied to and the last to be paid) you'll find sex, celebrities, violence, threats, unethical editors, scummy managers and lawyers, treacherous press agents, sex discrimination; as well as a how-to for earning money by writing down words.





WHO'S WHERE




THE BEACH BOYS perform Tuesday, February 11, 2020 at the Orpheum Theatre, Memphis, TN.

JOHNNY MATHIS in his The Voice of Romance Concert Tour singing his hits on Valentine's Day, February 14, at the Silver Legacy Casino in Reno, Nevada.

NEW YORK POPS VALENTINE'S DAY AT CARNEGIE HALL on February 14, join them at Carnegie Hall in New York City for I'm Every Woman: Divas On Stage! Steven Reineke and guest artists Mandy Gonzalez, Carrie Manolakos, and Alex Newell salute the power of the female voice and women who have transformed the world through song. Expect to hear selections from the catalog of your favorite divas, including Aretha Franklin, Carole King, Whitney Houston, and Diana Ross. Bring your sweetheart or grab your gal pals for a "Galentine's" Day to remember.

LUCIE JONES star of hit musical Waitress, performs her first West End solo concert at the historic Adelphi Theatre in London on Sunday, February 16. Lucie will be joined on stage by special guest stars John Owen Jones (Les Misérables, The Phantom of the Opera) and Marisha Wallace (Waitress, Dreamgirls), and will be accompanied by the 22-piece London Musical Theatre Orchestra.

CHANCE THE RAPPER saying it his way Monday, February 10 at the KeyBank Center, Buffalo, NY. Wednesday's gig is at the Scotiabank Arena, Toronto, ON, Canada. On Thursday the tour stops at the Bell Centre, Montreal, QC, Canada. Friday finds him at the TD Garden, Boston, MA.

GWEN STEFANI performs Wednesday, Friday and Saturday at Zappo's Theater at Planet Hollywood, Las Vegas, NV.

FOREIGNER performing their hits Friday, February 14 at the Shreveport Municipal Auditorium, Shreveport, LA. Saturday's show is at the Golden Nugget Lake Charles, Lake Charles, LA.

TANYA TUCKER on stage Monday, February 10, 2020 at the Bridgestone Arena, Nashville, TN.

AEROSMITH performs Monday, Thursday and Saturday at the Park Theater, Las Vegas, NV.

CELINE DION brings her show to the PNC Arena in Raleigh, NC on Tuesday, February 11, 2020.


FINAL OVATION


KIRK DOUGLAS iconic Hollywood legend died February 5, 2020 in Beverly Hills, CA. He was 103.

Douglas rose from poverty to Hollywood royalty starring in some 90 films and TV series over roughly 60 years - including career-defining roles as the sword-swinging gladiator lead in Spartacus and the tortured artist Vincent van Gogh in Lust for Life.

In 1955, he established Bryna Productions, which began producing films as varied as Paths of Glory (1957) and Spartacus (1960). In those two films, he collaborated with the then-relatively-unknown director Stanley Kubrick, taking lead roles in both films. Douglas has been praised for helping to break the Hollywood blacklist by having Dalton Trumbo write Spartacus with an official on-screen credit. He produced and starred in Lonely Are the Brave (1962), considered a classic, and Seven Days in May (1964), opposite Burt Lancaster, with whom he made seven films. In 1963, he starred in the Broadway play One Flew Over the Cuckoo's Nest, a story that he purchased and later gave to his son Michael Douglas, who turned it into an Oscar-winning film.

As an actor and philanthropist, Douglas received three Academy Award nominations, an Oscar for Lifetime Achievement, and the Presidential Medal of Freedom. As an author, he wrote ten novels and memoirs. He is No. 17 on the American Film Institute's list of the greatest male screen legends of classic Hollywood cinema, the highest-ranked living person on the list until his death. After barely surviving a helicopter crash in 1991 and then suffering a stroke in 1996, he focused on renewing his spiritual and religious life.

He was a Navy veteran having served as a Lt. JG from 1941-44.

He is survived his wife of 65 years Anne Buydens, whom he married in Las Vegas. He is also survived by three children; Michael, Joel and Peter. Another son Eric died in 2004.

FRED C. ADAMS co-founder of regional Tony Award winning Utah Shakespeare Festival died February 6, 2020 in Cedar City, Utah. He was 89.

In 1961, Fred Adams — at that time a young theater professor at the College of Southern Utah — and Barbara Gaddie, his girlfriend whom he married in 1963, were in a laundromat when they came up with an idea for a Shakespeare festival in Cedar City.

Adams went to Ashland, Ore., to study how the Oregon Shakespeare Festival worked. He returned to Cedar City, and badgered the local Lions Club to donate $1,000 - the entire budget for the first festival held in 1962. Townspeople and students volunteered to built sets, props and costumes.

He directed all three plays that were produced — The Taming of the Shrew; Hamlet and The Merchant of Venice — and was the main fundraiser, producer and public advocate for the company. Barbara ran the music programs and the popular Greenshow for the first several years.

The first Festival cleared $2,000, selling 3,000 admissions. By 2019 festival, sold around 100,000 tickets, and the budget surpassed $8 million.

Adams earned bachelor's and master's degrees from Brigham Young University in theater arts and Russian, and did his pre-doctoral studies at Catholic University in Washington and at the University of Utah.

"It is with deep sadness that the Utah Shakespeare Festival and Southern Utah University share the news that Fred C. Adams, founder of the Festival, passed away early today in Cedar City, Utah. The state's most prominent arts leader, Adams made a deep and lasting impact on everyone he met, and it is with a heavy heart that we say goodbye to our leader and friend. Words can't express our sorrow or grief at this time," is a post shared by Utah Shakespeare Festival on February 6, 2020.

"Fred was a genius," Utah Gov. Gary Herbert said in a statement. "He truly was the visionary behind the Utah Shakespeare Festival, which is beloved by both our state and our nation."

Adams received national recognition in 2000, he walked on stage of New York's Radio City Music Hall to accept the Tony Award for the festival, which was named outstanding regional theater.

"That a regional theater located in rural Southern Utah . . . could be so honored dignifies the scope of our work and shows that dreams really do come true," Adams said in his acceptance speech.

Backstage, Adams joked, "we're getting calls from festival alumni on Broadway who are putting the Utah Shakespearean Festival back on their resumés."

Adams retired as the festival's leader in 2005, but continued to work as a director, actor and fundraiser - and showed up at the office nearly every day.

Adams married Barbara Gaddie on May 29, 1963, in the St. George Temple. She died on October 22, 2008, at the age of 76.

Fred Adams is survived by his brother, James; four children: Dorcas (Gene) Woodward, Glynis (Alan) Neves, Addison (Dana) Adams, and Josh (Jamie) Adams; 14 grandchildren and one great-grandchild. His sister, Martha Henstrom, also died previously.

ORSON BEAN Tony nominated veteran stage and screen actor died February 7, 2020 after being hit by a car in front of the Pacific Resident Theatre in Venice, California, where both Bean and Mills were company members. Bean was crossing busy Venice Boulevard to the theater, where his wife was working. He was 91.

Bean was emerging from between two parked cars when he was first clipped by one car knocking him to the ground. Another car then hit and killed him. Both drivers stayed on the scene. Police call it a tragic accident.

He was a chief creator and supporter of The Pacific Resident Theatre.

Judith Borne, publicist for the Pacific Resident Theatre, told the Los Angeles Times that Bean was on his way to meet his wife Alley Mills, a volunteer usher at the theater, to see a production of the play All My Sons. Bean had parked on the opposite side of the street and was crossing alone.

On Broadway Bean starred in the original cast of Will Success Spoil Rock Hunter? in 1955. Then, in 1961, he was featured in Subways Are for Sleeping, for which he received a Tony Award nomination as Best Featured Actor in a Musical, as well as performing in Never Too Late the following year. In 1964, he produced the Off-Off-Broadway musical Home Movies - which won an Obie Award - and the same year appeared in the Broadway production I Was Dancing.] He also voiced and sang the role of Charlie Brown on MGM's original 1966 concept album of the musical You're a Good Man, Charlie Brown and starred in Illya Darling, the 1967 musical adaptation of the film Never on Sunday.

Married three tines, he is survived by his wife Alley Mills and four children from his first two marriages.

GENE REYNOLDS actor, writer and Emmy award winning director known for helming the television series M*A*S*H died Monday, February 3, 2020 of heart failure at Providence St. Joseph Medical Center in Burbank, CA. He was 96.

During his career, Reynolds was nominated for 22 Emmy awards, winning six times. He served twice as the president of the Directors Guild of America.

He is survived by his second wife, Ann, and a son, Andrew.


















Next Column: February 16, 2020
Copyright: February 9, 2020 All Rights Reserved. Reviews, Interviews, Commentary, Photographs or Graphics from any Broadway To Vegas (TM) columns may not be published, broadcast, rewritten, utilized as leads, or used in any manner without permission, compensation and/or credit.
Link to Main Page
---