! >
Broadway To Vegas
  
  REVIEWS INTERVIEWS COMMENTARY NEWS

| | |
| --- | --- |
| | |
FALL IN LOVE WITH THE THEATER ON VALENTINE'S DAY - -CHURCHILL OPENS OFF-BROADWAY - - CHRONIC SEAT CHANGER GETS ARRESTED - - DANCERS OUT OF WORK AS ROCKETTES TOURING COMPANY IS CLOSED - - SUBSIDIZED PLAYS GAIN STRENGTH IN GREAT BRITAIN - - MY HEART IS YOURS: JOHN G. SCOTT AND THE ART OF THE GREETING CARD - - THE ROYAL FILM PERFORMANCE - - CLOSING THE GAP: THE MUSICALS OF LEVINSON AND WEINGARTEN - - DONATE . . . Scroll Down




Copyright: February 8, 2015
By: Laura Deni
CLICK HERE FOR COMMENT SECTION


FALL IN LOVE WITH THE THEATER ON VALENTINE'S DAY
Lauren Sowa and Greg Wood in Private Lives. Photo by Mark Garvin.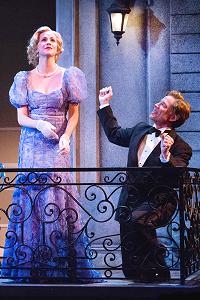 Love is in the air and theatrical venues are mounting productions which view the overpowering emotion from all possible angles.

Champagne and laughter explodes with Noël Coward's timeless comedy Private Lives. Glamorous, rich and reckless, Elyot and Amanda have been divorced from each other for five years. Now both are honeymooning with their new spouses at a French seaside resort. When by chance they meet again across adjoining hotel balconies, their romantic feelings for each other are immediately rekindled. Without a care for scandal, new partners or memories of what drove them apart in the first place, they hurl themselves headlong into love and lust.

Noël Coward delivers classic fun with supreme elegance in this creation, considered one of the greatest comedies ever written. You'll be laughing out loud through quick wit and sharp dialogue from beginning to end. There are touching moments, glamour, bad behavior and, most importantly, laughter.

Starring Greg Wood, Lauren Sowa, Clare O'Malley, Dan Hodge, and Kathleen Wallace. Performances are through March 1 at the Walnut Theatre in Philadelphia.

While it won't be playing on Broadway on Valentine's Day, gifting your love with tickets to see the musical GiGi starring Vanessa Hudgens ought to garner some points. Running through February 12 at the Kennedy Center in Washington, DC before transferring to The Great White Way, Gigi is set in Paris at the turn of the last century. The musical comes from Alan Jay Lerner and Frederick Loewe. It centers on a teenage girl being groomed to serve as a companion to a bored, wealthy playboy until they realize they've fallen in love.

The reimagined production features Tony Award winner Victoria Clark, three-time Tony nominee Dee Hoty, two-time Tony nominee Howard McGillin, Corey Cott, and Steffanie Leigh. GiGi officially opens April 8 the Neil Simon Theatre in New York City.



Big Love by Charles Mee.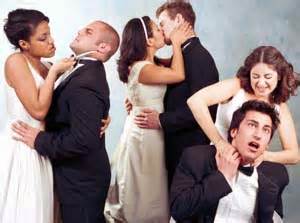 In previews at The Pershing Square Signature Center in New York City is Big Love by Charles Mee, directed by Tina Landau. Fifty brides flee their fifty grooms and seek refuge in an Italian villa in this modern re-making of one of the world's oldest plays, The Danaids by Aeschylus. Mayhem ensues, complete with grooms in flight suits, women throwing themselves to the ground, occasional pop songs and romantic dances - even a bride falling in love. Big Love is billed as "a colossal, poetic work that explores the hunger for independence, the burden of tradition, and the shape and size of love."

The cast includes Emmanuel Brown as Oed, Lynn Cohen as Bella, Ellen Harvey as Eleanor, Ryan-James Hatanaka as Constantine, Christopher Innvar as Piero, Rebecca Naomi Jones as Lydia, Preston Sadleir as Giuliano, Stacey Sargeant as Thyona, Nathaniel Stampley as Leo, Bobby Steggert as Nikos, Libby Winters as Olympia.

The design team includes scenic design by Brett Banakis; costume design by Anita Yavich; Scott Zielinski in charge of l ighting design; Kevin O'Donnell sound design; Austin Switser projection design, with fight direction by Rick Sordelet. Lori Lundquist is the Production Stage Manager.

Bright Half Life, a new play by Pulitzer Prize nominee Tanya Barfield and directed by Tony Award nominee Leigh Silverman has a five-week limited engagement at New York City Center Stage II running from Tuesday, February 17 to March 22, 2015. Starring Rebecca Henderson and Rachael Holmes, Bright Half Life is called "a kaleidoscopic new play about love, skydiving and the infinite moments that make a life together. Erica meets Vicky. Vicky marries Erica. Lives collide. Rewind. Pause. Fast forward."

Bright HalfLife is produced by Women's Project Theater, under the leadership of newly-appointed Producing Artistic Director Lisa McNulty. Completing the creative team are Set Designer Rachel Hauck, Costume Designer Emily Rebholz, Lighting Designer Jen Schriever and Sound Designer Bart Fasbender.



The guys from Fabulous. Photo by Rick Berube.
After a well received outing last fall, Fabulous! the high seas musical romp docks off-Broadway on Valentine's Day, Saturday February 14, and plays through Sunday, May 17, at the Write Act Repertory Theatre at the Times Square Arts Center in New York City.

Fabulous! features a book and lyrics by Dan Derby, music by Michael Rheault, original direction by Rick Hamilton, original choreography by Mary Lauren along with musical direction by Ted Arthur.

It's Dames at Sea …. when two female impersonators on a cruise ship must keep their cool and concoct Some Like It Hot-styled confusions in this madcap musical where Anything Goes.

The 12-member company includes Steven Bidwell, Dan Coombs, Joel Chambers, Kyle DuPree, Jonathan Grunert, DaWoyne Hill, Rebecca Kopec, Joel Libed, Alexander Price, Caleb Schaaf, Michael James Valvo, Danni Vitorino, Kelsey Youmans, and Tobias Young.

In The Mystery of Love and Sex we discover that Charlotte and Jonny definitely do love each other. But not that way. Or maybe that way. They're in college and have been close friends since they were nine. They might be in love. They might be moving in together. They might be getting married. Or they might not. Also, Charlotte wonders if she might be gay. Or maybe bisexual. As does Jonny. So why are they turning their relationship romantic?

As the play opens, Lucinda, played by Academy Award nominee Diane Lane, and Howard, played by Emmy winner and Tony nominee Tony Shalhoub, have arrived at college for a visit with their daughter. When Charlotte tells them that her long friendship with Jonny is taking a romantic turn, they don't take it too well. They try to wheedle and cajole her out of it behind Jonny's back but how can they help their daughter, and Jonny whom they truly care about, when their own long relationship is so unsteady?

Currently in previews at Lincoln Center Theater's Mitzi E. Newhouse Theate, Sam Gold directs the four-person drama in which Gayle Rankin portrays Lucienda and Howard's college-aged daughter, Charlotte, and Mamoudou Athie is cast as the longtime family friend, Jonny.

The production is described as: "Deep in the American South, Charlotte and Jonny have been best friends since they were four. She's Jewish, he's Christian; he's black, she's white. Their differences intensify their connection until sexual desire complicates everything in surprising, compulsive ways. An unexpected love story about where souls meet and the consequences of growing up."

Sets by Andrew Lieberman, costumes by Kaye Voyce, lighting by Jane Cox and original music and sound by Daniel Kluger.

Individual Broadway stars are also in musically romantic moods. You can spend Valentine's Day with Megan Hilty and the New Jersey Symphony Orchestra, conducted by Todd Ellison. They'll take you on a trip through the American Songbook. Performance takes place at the State Theatre in New Brunswick, NJ.

For those who wish to continue the romance past Saturday night, Englebert Humperdinck will be singing his hits, including After the Lovin' at the Smith Center in Las Vegas on Sunday, February 15.






Broadway To Vegas is supported through advertising and donations. Priority consideration is given to interview suggestions, news, press releases, etc from paid supporters. However, no paid supporters control, alter, edit, or in any way manipulate the content of this site. Your donation is appreciated. We accept PAYPAL. Thank you for your interest.






ART AND ABOUT


MY HEART IS YOURS: JOHN G. SCOTT AND THE ART OF THE GREETING CARD

Scott's creations featured cherubic, rosy-cheeked children or cute little animals.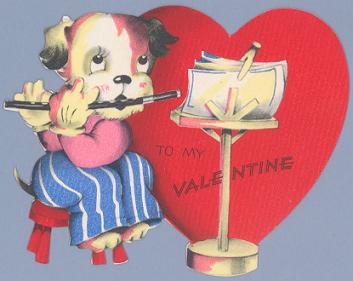 is the new exhibit at the Salem Museum in Salem, Virginia.

Rosy-cheeked, wide-eyed children. Adorable little puppies, bunnies and kittens. Whimsical verse that evoke affection and devotion. This was the life's work of commercial artist John G. Scott (1887-1975), who created over 2500 greeting cards in his prolific career. His greeting cards, predominantly Valentines, are the subject of a heart-warming exhibit.

"Not many people will recognize his name," said Salem Museum director John Long. "But anyone of a certain age will recognize his style. You probably got a few Scott Valentines back in elementary school. "

Born in Buck Mountain, PA, Scott was the son of a miner and inventor, and seemed destined to follow in his father's blue-collar footsteps. However, he suffered a hunting accident as a teenager which left his left arm disabled and made it difficult for him to perform manual labor. Instead, he began to study art, and attended the Philadelphia Museum School to become a commercial artist.

Scott's association with Gibson runs from May 1924 - Dec 1953. He also freelanced for other card companies as well, and designed commercial advertising, calendars, and magazine covers.

Some of his best known work was a series of advertisements for the Cream of Wheat Company in the 1920s that that appeared in the Saturday Evening Post and the Peoples Home Journal as well as some magazine covers.



Little Simon Went A Fishin' Advertisement, Cream of Wheat, 1921; Watercolor and gouache on board, 23.75 x 20".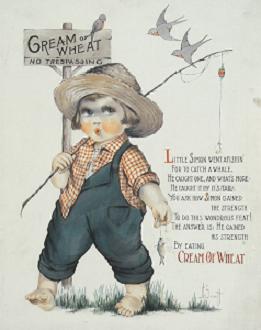 Though he seldom signed his greeting card artwork, Scott's distinctive style makes his work unmistakable. His cards typically featured cherubic, rosy-cheeked children or cute little animals and high-quality printing. Some of the higher-end cards were "mechanicals" with moving parts, while others had extra touches such as feathers, lace, or even a stick of gum. As a rule, Scott also authored the text of his cards. There is no telling how many people were delighted by receiving a J. G. Scott card through the decades.

Though Scott continued his commercial art career, he eventually branched into other work as well. He served in the Pennsylvania General Assembly from 1925 to 1934, and from 1939 to 1956 was superintendent of a state hospital in Coaldale, PA. During those years he also produced an impressive amount of "serious" art such as portraits and landscapes, though he was never known to sell these paintings.

J. G. Scott died in 1975 at his home in Tamaqua, PA, pre-deceased by his beloved wife Nell by only a few short months. But his work lives on, and continues to enchant collectors with his delightful images and charming verse.

In addition to the sweet, some cards utilized current idioms of their day. For instance - saying somebody "knew their onions" meant that the person really knew what they were talking about. Thus, one valentine on display indicates that the sender knew their onions when picking the recipient as their valentine.

While museum officials at first stated "this is one of the stranger Valentines to show up in our new exhibit of greeting card art. We were baffled by it until a little research revealed that "to know one's onions" was a 1920s expression for expertise - we might say "he knows the ropes." Maybe to us it seems a strange way to show sentiment; but on the other hand if you really wanted to make your Valentine cry..."

The exhibit, located in the Powell Gallery of the Salem Museum, will be up through February.




SWEET CHARITY


THE ROYAL FILM PERFORMANCE taking place February 17, 2015. Members of the Royal Family will be in attendance for the screening of The Second Best Exotic Marigold Hotel. The sequel to the 2012 box office hit sees Dame Judi Dench, Bill Nighy and Dev Patel reprise their roles. The cast also includes Maggie Smith, Celia Imrie, Penelope Wilton, Ronald Pickup, Tina Desai, Diana Hardcastle, Lillete Dubey, Tamsin Greig, David Strathairn and Richard Gere.

Money raised from the sold out screening will go to The Cinema and Television Benevolent Fund (CTBF).

The charity provides care and financial support to film and TV industry employees and their families who fall on hard times.

The film sees Patel's character Sonny and hotel co-manager Muriel (played by Dame Maggie Smith) continue with their business as Sonny juggles his plans for expansion and an impending marriage. It is due to be released in UK cinemas on February 26, 2015.

CLOSING THE GAP: THE MUSICALS OF LEVINSON AND WEINGARTEN
Inspired by an Ira Glass quote, musical theater writing team Levinson and Weingarten air their dirty laundry and reveal the sometimes painful but often hilarious process of closing the gap between artistic taste and ability.

The evening will celebrate Jackie Hoffman, a former Levels alum, for all her artistic accomplishments.

Directed by Samatha Saltzman. Music direction by Andrew Wheeler.

Featuring performances by: Michael Armstrong Barr, Mick Bleyer, Drew Gasparini, Britton Smith, Brian Charles Rooney, Farah Siraj, Kate Steinberg.

A portion of the proceeds will be donated to the Levels Teen Center at the Great Neck Library, a 501(c)(3) organization, a vital community teen center and arts program, to aid in seeing them through the Great Neck Library renovation.

The concert will take place on Monday, February 16 at Joe's Pub at the Public in New York City.


SUBSIDIZED PLAYS GAIN STRENGTH IN GREAT BRITAIN


A study by the BBC has concluded that subsidized theatre shown an increase in production while venues which received smaller grants at remained level.

A total of 200 full plays and musicals were staged by 20 of the venues and touring production companies with the biggest government grants in 2014. That was an increase from 163 full plays in 2009. However, 42 theatre companies, which receive smaller grants, remained roughly level. "The number of new plays also rose between 2009 and 2014, particularly at the best-funded venues, despite fears that new writing is harder to sell," according to the report.

The research looked at 62 subsidized UK theatre companies - about three-quarters of all those that get at least £250,000 ($383,000) per year, create their own productions and were open in both 2009 and 2014. Annual government funding for those 62 theatres dropped by 1.6% in that time, not including inflation.

Reaction of venues to funding cuts inspired the BBC research.

Actors' union Equity stated the number of weeks actors had worked had fallen - suggesting that productions were having shorter runs or using smaller casts.

The report stated:

UK subsidized theatre, 2014 395 Full productions
9% rise on 2009
172 new plays, up 26% on 2009
37% directors were women, up from 33% in 2009
36% writers of new plays were women, up from 32% in 2009
57% of actors were male, 43% female

The 20 best-funded companies, include the National Theatre, Royal Shakespeare Company (RSC), National Theatre of Scotland, Plymouth Theatre Royal and Birmingham Rep. The other 42, which receive between £250,000 ($383,000) and £1m (1.53m) per year, range from the Traverse in Edinburgh to the Bolton Octagon and touring companies like Northern Broadsides, Headlong and Paines Plough. The National Theatre, which gets the biggest subsidy of any theatre in the UK, was the springboard for War Horse, One Man Two Guvnors and The Curious Incident of the Dog in the Night-Time.

The RSC, the Royal Court, National Theatre of Scotland and The Young Vic are among the others to have enjoyed successful commercial transfers in 2014.

Ian Youngs, BBC News arts reporter wrote: "These figures suggest that there is a premier league of top theatre companies, and the gap between those and the rest is growing."

Government funding for theatre in the UK comes from the Arts Councils of England, Wales and Northern Ireland, Creative Scotland and the Scottish Government.


SPREADING THE WORD


ALLISON WILLIAMS IN CONVERSATION WITH SETH MEYERS Best-known as Marnie in HBO's critically acclaimed television series, Girls, embarking on its fourth season. Allison Williams was recently seen in the title role of the NBC live action event, Peter Pan Live, which aired December 4. While she may have found success quickly, Williams has been honing her craft for years. She has been involved in theater since an early age, and while at Yale she refined her improv skills as a member of the improvisational comedy group Just Add Water.

Wednesday, February 18, at 92Y in New York City.

AN EVENING WITH MARK RUSSELL the piano-playing political satirist entertains with material ripped from today's headlines. Known for skewering Democrats and Republicans alike, Russell's unique brand of comedy earned him the Mark Twain Award for political comedy and has made him a popular favorite on PBS. One Night Only! Presidents' Day Monday, February 16, 2015, at Ford's Theatre in Washington, DC.

CHANNEL/DANCE an evening of movement, art and theater.

2 days, 10 choreographers, 6 playwrights, plus other artistic disciplines.

The Challel/Dance collaboration falls on both Friday the 13th and Valentine's Day, which bodes well for good luck and very congenial vibes between Fort Point Theatre Channel and Contrapose Dance. Ten of Boston's adventurous choreographers team up with painters, photographers, playwrights, and other artists to create short movement works with imaginative and far-reaching visual and audio impact. There are also a half-dozen of the briefest of movement-themed plays. They are: Cherry Pierogis, by Kelli Burton (New York) - Dancing the Constellations, by Greg Vovos (Ohio) - Expressionism, by Katelyn Beaudoin (Massachusetts) - Interpretation, by Mary Driscoll and Forrest Walter (Massachusetts) - Lift Up Your Crazy Legs, by B.W. Shearer (Australia) - Pinpoint Wisdom, by Joan Leotta (North Carolina). They are directed by Jaime Carrillo, Amelia Lumpkin, and Cait Robinson.

Fort Point Theatre Channel (FPTC) and Contrapose Dance, under the guidance of co-curators Marc S. Miller and Courtney Peix, have assembled eight teams, each joining choreographers with artists from non-dance disciplines, to collaborate in inventing performance works of under seven minutes each. Juxtaposed with these movement pieces, the evening features six new plays, each less than two minutes long. Selected from 80 submissions received from playwrights around the world, each has a connection to dance.

FPTC artistic directors are: Mario Avila, Olivia Brownlee, Jaime Carrillo, Rick Dorff, Mary Driscoll, Ian W. King, Anne Loyer, Marc S. Miller, Sally Nutt, Hana Pegrimkova, Nick Thorkelson, Nathan Troup, Douglas Urbank, Daniel J. van Ackere, and Mark Warhol.

Performances run Friday, February 13, & Saturday, February 14. Free and open to all. Waterfront Square@Atlantic Wharf, Boston.

ALTON BROWN LIVE! THE EDIBLE INEVITABLE TOUR "We have combined science, music, food, and a few other things no one in his right mind would allow me to do on TV, into a two hour extravaganza that's fun for the whole family," says Brown. He has been cultivating the show's material for about a decade and wrote most of the musical numbers which all take a comedic look at food.

Monday, February 9, in Savannah, Ga. Wednesday's show is in Richmond, KY. Thursday the stop is Peoria, IL and on Friday he's on stage in Green Bay, WI. On Saturday his tour stops in Milwaukee, while next Sunday, February 15, he stars in Rockford, IL.

THE LYRIC OPERA OF KANSAS CITY is partnering with the World War I Museum on events in conjunction of the opening of Silent Night.

On February 15, Lyric Opera Guild president Becky Johnson will provide an introduction to the screening of the Oscar-nominated film Joyeux Noel. The events culminate with The Silent Night, Artists Panel: The Making of the Opera, The Writing of the Book on Friday, February 20, at the Kauffman Center for the Performing Arts. Composer Kevin Puts, librettist Mark Campbell, author Stanley Weintraub, Lyric Opera's Deborah Sandler and the Museum's Matthew Naylor will discuss one of the most memorable events during World War I. Each of these events is free


OTHER PEOPLE'S MONEY


SEAT HOPPING OPERA PATRON GETS ARRESTED An audience member of the Vienna State Opera led police on a foot chase through the stately opera house. The cheap-skate opera lover was on the most wanted list for persistently sneaking into more expensive seats.

It seems he'd purchase the cheapest seat and wait for the lights to go down. Then he'd make his move and look for a vacant seat in a more expensive section. Frequently, he's change seats several times during a performance, making it difficult for venue officials to corral him. Tired of the situation, opera house officials called the gendarmes.

According to reports on Wednesday, February 4, during the premiere of the Strauss ballet Verklungene Feste/Josephs Legende, an usher noticed a gentleman seated in one of the expensive boxes which usually go for about $168 as compared to a cheap seat of $13.75.

Police chased the 63-year-old man through aisles of the opera house before handcuffing him. He was arrested in the Mahler Room.

Dubbed "the phantom of the opera" by the press, upon his arrest the man claimed to be a journalist, and assaulted one of the policeman trying to arrest him. He spent several hours in jail. The opera house dropped the curtain on him banning him from all future performances.

THE TOURING COMPANY OF THE LEGGY ROCKETTES have had their high kick curbed.

MSG Entertainment is closing the touring group. With the precision the dancers are noted for, an estimated 100 people are simultaneously out of jobs.

The announcement caught the company off guard. They had recently completed their annual holiday tour appearing in such states as Nebraska, Texas and Tennessee.

The national touring company first stepped out in 1995.



GAZILLION BUBBLE SHOW that unpopable show which continues to amaze audiences with its mind blowing bubble magic, spellbinding lasers, spectacular lighting effects, and jaw-dropping masterpieces of bubble artistry - will celebrate its 9th year on February 15th, its 3150th performance, at New World Stages, in New York City.



THE TWENTY-SEVENTH MAN

Hal Linden appear as Yevgeny Zunser in the West Coast Premiere of Nathan Englander's The Twenty-seventh Man> Photo by Jim Cox.
by award-winning novelist Nathan Englander.

Directed by Globe Artistic Director Barry Edelstein.

In a Soviet prison in 1952, Stalin's secret police have rounded up 26 writers, the giants of Yiddish literature in Russia. As judgment looms, a 27th suddenly appears: a teenager, unpublished and unknown. Baffled by his arrest, he and his cellmates wonder at what has brought them together and wrestle with what it means to write in troubled times.

Starring Emmy and Tony Award winner Hal Linden as Yiddish writer Yevgeny Zunse.

The acting company also includes Lowell Byers as the Guard, Robert Dorfman as Vasily Korinsky, Eli Gelb as Pinchas Pelovits, Ron Orbach as Moishe Bretzky, and James Shanklin as Agent in Charge.

The creative team includes Michael McGarty (Scenic Design), Katherine Roth (Costume Design), Russell H. Champa (Lighting Design), Darron L West (Sound Design), Caparelliotis Casting (Casting), and Anjee Nero (Stage Manager).

The Twenty-seventh Man, which was extended before it opened, will run February 14 through March 22 in the Sheryl and Harvey White Theatre, part of the Conrad Prebys Theatre Center of The Old Globe in San Diego, CA.

A VIEW FROM THE BRIDGE by Arthur Miller.

Directed by Ivo van Hove.

Mark Strong reprises his starring performance as longshoreman Eddie Carbone, who welcomes his Sicilian cousins to the land of freedom. But when one of them falls for his beautiful niece, they discover that freedom comes at a price. Eddie's jealous mistrust exposes a deep, unspeakable secret – one that drives him to commit the ultimate betrayal. Strong is joined by fellow original cast members Emun Elliott as Marco, Phoebe Fox as Catherine, Michael Gould as Alfieri, Luke Norris as Rodolpho and Nicola Walker as Beatrice.

A View from the Bridge played a sell-out season at London's Young Vic Theatre, where it opened in April 2014, transfers to the West End's Wyndham's Theatre, beginning performances February 11, 2015, prior to an official opening February 16, for a limited eight-week run through April 11, 2015.

JESUS CHRIST SUPERSTAR Music composed by Andrew Lloyd Webber Lyrics by Tim Rice.

Directed by Marco Gomez.

Musical direction by Chris Raymond. Choreography by Angela Todaro.

The ground-breaking rock opera by Andrew Lloyd Weber and Tim Race is the story of the last seven days in the life of Jesus of Nazareth - told through the eyes of his betrayer, Judas Iscariot. As Jesus' radical teachings become increasingly embraced by the populace and his fame approaches superstar status, the zeal with which his followers hail him as the Son of God becomes a source of dismay to Judas. Fearing that this tide of religious fervor will provoke brutal repression by the occupying Romans, the disciple must make his fateful choice between faith and betrayal.

Starring Nate Parker as Jesus Christ, Jeremy Saje as Judas, Renee Cohen as Mary Magdelene, Kelly Brighton as Pontius Pilate, Andrew Diego as Caiaphas, Michelle Holmes as Annas; Blair Grotbeck as Peter, Graham Kurtz as Simon the Zealot and Venny Carranza as King Herod. Also featuring Alex Allen, Jackee Bianchi, Charlie Bostick, Tym Brown, Sandra Diana Cantu, Kevin Corsini, Kaitlyn Fajilan, Kendra M. Hill, Allison Jakubowski, Wesley Moran, Ashlie Paige, Dekontee Tucrkile, Lauren Tyni and Anthony D. Willis.

Presented by DOMA Theatre Company at The MET Theatre in Los Angeles February 13-March 22, 2015.

THE GROUNDLING written and directed by Marc Palmieri.

Billed as "a heartfelt comedy that meditates on the meaning of the final moments of Love's Labour's Lost, and the surprising effects a play can have on the most unsuspecting, and perhaps most deserving of us all."

After stumbling upon a small outdoor production of a Shakespeare play in Manhattan, Long Island landscaper Bob Malone is inspired to write a play about his troubled marriage. He hires two reluctant New York theatre professionals to spend a week at his home and stage the play in his garage with a cast of colorful locals.

Featuring Eva Kaminsky, Robert Ierardi, Brian Barnhart, Kendall Rileigh, Benjamin Russell, Emily Kratter and Jerry Matz .

The creative team also includes David Zeffren and Amy Harper (lighting design) Chad Yarborough (set design) Karl Ruckdeschel (costume design), Erik T. Lawson (Sound design), Sean Patrick Monahan (asst. director) and David Beller (stage manager).

A world premiere February 11 - March 8, 2015 at the Axis Theatre in New York City.

ROMEO & JULIET by William Shakespeare.

Directed by Oklahoma City Ballet Artistic Director Robert Mills.

Not seen in Oklahoma City for nearly a decade, Shakespeare's most poetic, yet tragic tale of two star-crossed lovers comes to the stage in a new production of Romeo & Juliet.

Set against a sumptuous setting in Renaissance Italy, the intense passion and romance as this young couple meets, falls in love, and then faces their destiny.

The Oklahoma City Philharmonic breathes life into Prokofiev's lush score to complete an unforgettable world premiere of one of the world's most beloved stories.

February 13 - February 15 at the Civic Center Music Hall in Oklahoma City, Oklahoma.

A Q&A session with Artistic Director Robert Mills takes place before evening performances on February 13 and 14. Following each matinée performance, the dancers from Romeo and Juliet will be in the main lobby, where audience members can meet, greet, and enjoy complimentary refreshments.

CHURCHILL

Ronald Keaton stars as Churchill. Photo: Goodman Theatre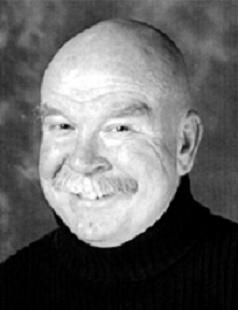 a new play adapted and performed by Ronald Keaton

Under the direction of Kurt Johns,Churchill is based on the life and writings of one of the greatest wartime leaders of the 20th Century.

Experience the man who famously proclaimed, "I am ready to meet my Maker. Whether my Maker is prepared for the great ordeal of meeting me is another matter." Winston Churchill, whose mother was American socialist Jennie Jerome, was the first person to be made an honorary citizen of the United States. Churchill made his mark in history as a Nobel Prize winner, respected politician and one of the greatest leaders the world has seen.

But in March of 1946, he has just shockingly been defeated for re-election as Prime Minister, is in forced retirement and everything he has fought for is threatening to slip through his fingers. When he receives an invitation from United States President Harry S. Truman to speak in Fulton, Missouri, he rediscovers his strength in a speech that impacts the world forever.

In this highly charged new play, Churchill discusses his failures and his successes; his love of art, liquor and women; and the bravery of Britain's finest hour.

Scenic and Lighting Design are by Jason Epperson, with Projection Design by Paul Deziel and Sound Design by Eric Backus.

Churchill is a joint production of the Greenhouse Theater Center, SoloChicago, and the Wendy & William Spatz Charitable Foundation, with the support and permission of The Churchill Centre.

Its Off-Broadway premiere at New World Stages following an acclaimed 2014 sellout world premiere engagement in Chicago.

As a note of interest, Churchill's biographer Sir Martin Gilbert died Tuesday, February 3, 2015 after a battle with cancer. He was 78.

The author of more than 80 history books, Sir Martin was an honorary fellow of Merton College, Oxford, and a distinguished fellow of Hillsdale College, Michigan.


WHO'S WHERE


RENEE FLEMING with Olga Kern at the piano perform February 17, at the Opera House, as part of the Virginia Arts Festival in Norfolk, Virginia.

SWEET HONEY IN THE ROCK perform Tuesday, February 10 at the Albany Municipal Auditorium in Albany, GA.

ENGELBERT HUMPERDINCK sings his hits next Sunday, February 15, at The Smith Center in Las Vegas.

ENRIQUE IGLESIAS AND PIT BULL entertain Thursday, February 12, at the Rabobeank Arena in Bakersfield, CA. Friday's stop is at the Staples Center in Los Angeles. On Saturday they'll perform at the Oracle Arena in Oakland, CA.

BILLY IDOL entertains Monday, February 9, at the Paramount Theatre in Denver. Thursday's stop is at the Queen Elizabeth Theatre in Vancouver, BC. On Friday he's in the spotlight at the Paramount Theatre in Seattle. Next Sunday, February 15, the show is at the Fox Theater in Oakland, CA.

USHER performs next Sunday, February 15, at the Zenith in Paris.


FINAL OVATION


GERALDINE McEWAN Tony nominated stage, television and film actress died Friday, January 30, 2015 at Charing Cross Hospital in Hammersmith. She was 82 and had suffered a major stroke last October and been hospitalized extensively since then.

McEwan was known for many roles including playing the famous Agatha Christie detective Miss Marple on television from 2004 to 2008.

She was nominated for the Tony Award for Best Actress in a Play in 1998 for her performance in The Chairs. McEwan began her career in the theatre at 14, as assistant stage manager at the Theatre Royal, Windsor. She made her first appearance on the Windsor stage in October 1946 as an attendant of Hippolyta in A Midsummer Night's Dream and played numerous parts with the Windsor Repertory Company from March 1949 to March 1951, including a role in the Ruth Gordon bio play Years Ago. She made her first West End appearance at the Vaudeville Theatre on April 4, 1951 as Christina Deed in Who Goes There!

McEwan appeared at the Shakespeare Memorial Theatre in Stratford-upon-Avon during the late 1950s and early 1960s. During the 1958 season in Stratford, she played Olivia in Twelfth Night, Marina in Pencles and Hero in Much Ado About Nothing. She returned to Stratford in 1961 to portray Ophelia in Hamlet and Beatrice in Much Ado About Nothing.

She appeared with Kenneth Williams in the original 1965 production of Loot by Joe Orton. Then she joined the National Theatre Company, headed by Sir Laurence Olivier. She appeared with Olivier in August Strindberg's Dance of Death.

She made her directing debut in 1988 with the Renaissance Theatre Company's touring season, Renaissance Shakespeare on the McEwan's contribution was a light romantic staging o As You Like It, with Kenneth Branagh playing Touchstone as an Edwardian music halll comedian She won a BAFTA Best Actress prize for her 1989 performance in Oranges Are Not the Only Fruit.

She won another Evening Standard Best Actress Award in 1995 for her role in a revival of William Congreve's The Way of the World.

With Richard Briers, she starred from November 1997 in a revival of Eugene Ionesco's absurdist play The Chairs. This production had a brief run on Broadway between April and June 1998; McEwan was nominated for a Tony Award.

She was married for nearly 50 years to Hugh Cruttwell, a former principal of the Royal Academy of Dramatic Arts. He died in 2002. She is survived by her son Greg, who is an actor and screenwriter, a daughter Claudia. and 7 grandchildren.

















Next Column: February 15, 2015
Copyright: February 8, 2015 All Rights Reserved. Reviews, Interviews, Commentary, Photographs or Graphics from any Broadway To Vegas (TM) columns may not be published, broadcast, rewritten, utilized as leads, or used in any manner without permission, compensation and/or credit.
Link to Main Page
---
Laura Deni



For the snail mail address, please E-mail your request.
CLICK HERE FOR COMMENT SECTION