! >
Broadway To Vegas
  
 SHOW REVIEWS CELEBRITY INTERVIEWS GOSSIP NEWS

| | |
| --- | --- |
| | |
CHIA CONVENTION DISPLAYS NEVER BEFORE SEEN MARILYN MONROE, RFK AND O. J. MURDER EVIDENCE - -CHARLES ADDAMS'S NEW YORK - - VINEYARD THEATRE'S ANNUAL STAR STUDDED GALA - - DAN AYKROYD AND HIS CRYSTAL HEAD - - AVENUE Q PUPPET CLEAVAGE WOULD OFFEND - - ATW TO SUPPORT EMERGING NATIONAL THEATRE COMPANIES - - ENRON EXTENDS IN LONDON WITH BROADWAY OPENING PLANNED - - SHAKESPEARE THEATRE COMPANY'S THEOLOGICAL DISCUSSIONS - - DONATE . . . Scroll Down


Copyright: February 28, 2010
By: Laura Deni
CLICK HERE FOR COMMENT SECTION

UPDATE Responding to a request from the Robert F. Kennedy family, articles worn by Robert F. Kennedy when he was assassinated were removed Tuesday night, March 2, from the display.

NEVER BEFORE SEEN MARILYN MONROE, RFK AND O. J. MURDER EVIDENCE ON DISPLAY IN LAS VEGAS


Detective Dennis Kilcoyne of the Los Angeles Police Department's Robbery-Homicide Division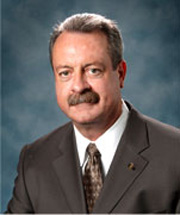 The suit Robert F. Kennedy was wearing when he was gunned down. A large photo of a dead Marilyn Monroe, lying on a coroner's table with her face uncovered. The glove and hat belonging to O. J. Simpson, which were entered into evidence during that famous murder trial.

Never before seen by the general public. All on display for the very first time. Not just on display anywhere, but in Las Vegas as part of the 2010 California Homicide Investigation Association (CHIA) Conference, taking place at the Palms Hotel in Las Vegas March 2-5.

Detective Dennis Kilcoyne of the Los Angeles Police Department's Robbery-Homicide Division is the CHIA President. He spoke with Broadway To Vegas about the closed conference and open to the public Behind The Scenes exhibit.

"This is the first time we have done anything like this," said Kilcoyne, an active duty detective who has spent over a year devoting all of his "free" time to organizing this event.

"The deal is, the homicide detectives of the LAPD in conjunction with the Police Historical Society Museum, which is a separate entity of the police department, have joined forces and have garnered the cooperation of the Superior Court in LA County and the LA County District Attorney's office to display many items that have never been in the public eye before. Never! Ever!

Kilcoyne and his group hope that the avid interest in CSI type television shows will attract citizens into visiting the free exhibition.



Lucie Arnaz as Elizabeth Short in Who is the Black Dahlia?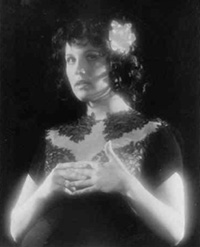 "I know each of these cases has a following. The Black Daliah, for instance," he said referring to one of many high profile cases which will be showcased. Elizabeth Short, known as The Black Daliah, was found dead, her mutilated body severed at the waist, on January 15, 1947 in Leiment Park, Los Angeles.

Short's unsolved murder has been the source of widespread speculation along with several books and film adaptations. A 1975 television movie, Who is the Black Dahlia, by Robert Lenski starred Lucie Arnaz and a film by Brian De Palms, The Black Dahlia, based on the James Ellroy novel, featured Josh Nartnett, Aaron Eckhart, Scarlett Johansson, Hilary Swank, Rose McGowan and Mia Kirsher as Elizabeth Short, was released in September 2006.

Kilcoyle continued that the exhibit will also display "O. J.'s gloves and beanie cap and a few items from that case," referring to the 1995 highly publicized criminal trial in which Simpson was acquitted of murdering Nichole Brown Simpson and Ronald Goldman - thanks to that glove. O. J. Simpson currently resides in a Nevada prison, convicted October 3, 2008 in Las Vegas of numerous felonies, including armed robbery and kidnapping. He was sentenced to at least nine years in prison.

"Basically you are going to walk into this room, start on the left side and walk a circle of a hundred years of major cases in Los Angeles," explained Kilcoyle.



Marilyn Monroe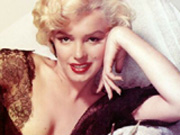 "There is going to be hundreds of photos and videos and items of interest, as well as a mingling of vehicles. We've got one guy who is a collector and he just happens to have a 1938 Harley Davidson LAPD police motorcycle. He's bringing that up. He's got Charles Manson's car. He was with a group and this was the car they were using during the murder spree. That will be there on display. It ought to be pretty interesting."

"It's going to be very professional, not a freak or horror show," he emphasized. "You'll go to the Marilyn Monroe area. You'll see a picture of her at the coroner's office with a sheet over her with just her face or head showing, but you're not going to see her entire (naked) body."

"One of the most prominent things is a mannequin behind glass, wearing the clothing that Bobby Kennedy was wearing, (when he was murdered) which has never, ever been on public display."



Boris Yaro's photograph of Robert F. Kennedy lying wounded on the floor immediately after the shooting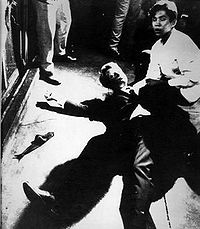 "We had some reservations from people," he admitted. "What will the Kennedy family think? Or, what will Marilyn Monroe's relatives think? Well, you know what, this is national history. Bobby Kennedy's clothing. O. J.'s gloves. These are things that are going to end up in the Smithsonian some day. And, I said, this is our agency, our city and we should show it first."

How Las Vegas got into the mix has to do with Kilcoyne demonstrating bargaining skills to rival Donald Trump.

The California Homicide Investigators Association is a non-profit organization that was formed in 1968 when homicide detectives from Los Angeles and San Francisco met over dinner to discuss the Zodiac Killer investigation.

This simple dinner gathering grew into what is now the largest organization of homicide and death investigation professionals in the United States that is devoted solely to the education and training of law enforcement professionals who respond to and investigate the crime of homicide.

"This annual conference is hosted this year by the LAPD. The host agency changes each year among the seven California agencies. The conference presentation/training portion of it is not open to the public. However, the 8,000 square foot historical plus modern display Behind The Scenes will be open to the general public, free of charge, on Wednesday and Thursday."

"I am fortunate to be personal friends with the Maloof family," he said referring to the high profile George Maloof, owner of the Sacramento Kings, the Sacramento Monarchs and the Palms Casino with his brothers Gavin, Joe and Phil and their sister Adrienne Maloof-Nassif. "They are a major cooperator and contributor to this association and have been for six years. The open to the public portion - it's like bartering. It's in exchange for 8,000 square feet of free Las Vegas floor space. My hope is that people will come down, maybe have lunch at the Palms, and go through the exhibit."

They are giving you 8,000 square feet of free convention space and, in turn, you are opening it up to the public?

"Yes, as well as being a major contributor to the conference itself, as they have been for the past six years," he repeated.

"Then there are things from the museum," Kilcoyne continued, referring to the Los Angeles Police Historical Society Museum. "We're basically putting a trailer hitch onto the museum."

The LAPD Historical Society Museum, generally open Monday through Saturday, will be closed through March 5 so that the artifacts can be in Las Vegas. Located in a retired police station, the Museum's Board of Directors includes Jay Leno, Alex Trebeck and Rosemary Stack, widow of Robert Stack who portrayed Eliot Ness in the long running television series The Untouchables.

Glynn Martin serves as Executive Director of the Museum. He spoke with Broadway To Vegas about the Museum which has been used in television and film location shoots.

"It continues to be used as movie and TV sets. The most recent feature film was Stop-Loss, Martin reported about the flick which stars Ryan Phillippe as a soldier returning home from serving a tour of duty in Iraq. "Upcoming, I think it premiers next month, is Justified. Transformers; Dukes of Hazzard II . . . " said Martin rattling off a list of productions which have rented the property for a location shoot.

It seems location scouts love jail cells.

"Typically what attracts them here is that there is a set of five contiguous jail cells. The front desk is the second most popular location and then there are various offices."

Martin is excited that the museum is participating in the Las Vegas convention.

So is Kilcoyne who admit that transporting the contents of a museum isn't cheap.

Is any taxpayer money involved?

"No," he quickly exclaimed. "The expenses incurred are paid for from private and corporate donations to the association. It's an expensive process, much more than a couple of cops thought it would be to begin with," he laughed. "But, we've got a lot of cooperation with multiple corporation dollars, as well as people volunteering to bring things up."

"We leave Los Angeles the crack of dawn Monday, and head for Vegas and start building this on Monday. On Monday afternoon the Today Show is filming an interview with Joe and Gavin Maloof and I which will air on Tuesday morning."



North Hollywood Bank Shootout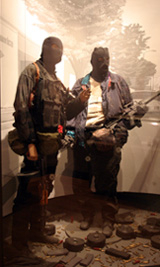 "You're going to see the centerpiece of the North Hollywood Bank shootout," continued Kilcoyne about the display. That cops and robbers event was an armed confrontation between two heavily-armed bank robbers, Larry Phillips, Jr. and Emil Matasareanu, and patrol and SWAT officers of the LAPD in North Hollywood on February 28, 1997. It happened when responding patrol officers engaged Phillips, 26 and Matasareanu, 30 leaving a bank which the two men had just robbed. Ten officers and seven civilians sustained injuries before both robbers were killed.

"There is one of the cop cars on display, a suspect's car and then mannequins wearing all of the gear that the suspect's had - the machines guns - all of the stuff."

"Then as you continue through the exhibit, you're in modern day LAPD-land. There's modern stuff, static displays with officers explaining some of the things. It just so happens that one of the officers I have there at the North Hollywood area is an officer who is getting ready to retire. He is one of the officers that was wearing the shorts and was in the gun battle with the last suspect," Kilcoyne said referencing back to the North Hollywood Bank shootout. "That video will be playing and he'll be standing there talking to people."

"This is an annual conference. But, it usually is just a training conference. We've never done anything like this. I've been president of the association for the past five years. What happens is that there are seven agencies on the Board of Directors. This won't come around to the LAPD for another seven years. Well, I'm not going to be here in seven years. I wanted this to be just off the charts and for people to be very proud of the LAPD and their history."

"I'm just juggling a lot of different balls at the same time. There is a wide range of people behind me that have been working very, very hard on this. Between getting called out (on a police call), going to court, and doing all of what they do on a daily basis."

The well organized Kilcoyne refers to his wife as "very patient."

While the sessions are closed to the public, training sessions include how to handle the press. Titled Serial Killer and the Media, PIO's from LAPD and Milwaukee Police Departments will "discuss major cases involving media management."

Other conference sessions include; DNA/Forensic updates, target development and wiretap management. Some of the murder cases being dissected are; The Knollcrest Incident: 2008 Santa Claus multiple murders presented by Covina Police Department; The Onion Field 1963 kidnap/murder of two LAPD officers presented by LACO District and The Hawks Murder 2004 yacht murders/investigation/trial presented by Newport Beach Police Department.

Additionally, author and retired LAPD Sergeant Joseph Wambaugh will be speaking at the conference and Dateline NBC will be hosting a reception on Wednesday night of the conference.

CHIA executives include: Sgt. Dave Johnson of the San Diego Police Department Homicide Unit; Sgt. Kirk Campbell of the Sacramento Police Department; Inspector Mike Gaynor of the San Francisco Police Department Homicide Detail; Sgt. Kevin Abruzzini of the San Jose Police Department; Lt. Patrick Nelson of the Los Angeles County Sheriff's Department Homicide Bureau and Lt. Brian K. Medeiros of the Oakland Police Department. Associate Directors of the CHIA are Lt. Mike Bray of the Sacramento Police Department. and Criminal Investigator Pete Ramirez County of Santa Clara District Attorney's Office Bureau of Investigations Homicide detail.

Behind The Scenes at the Palms Hotel in Las Vegas is open free to the public March 3-4.



Broadway To Vegas is supported through advertising and donations. Priority consideration is given to interview suggestions, news, press releases, etc from paid supporters. However, no paid supporters control, alter, edit, or in any way manipulate the content of this site. Your donation is appreciated. We accept PAYPAL. Thank you for your interest.


ART AND ABOUT


THE ARMORY SHOW 2010 PREVIEW AND PARTY

Susan Collis, As Good As It Gets (Detail,2008; 18-carat white gold, white sapphire, turquoise, onyx Courtesy of the artist and Seventeen, London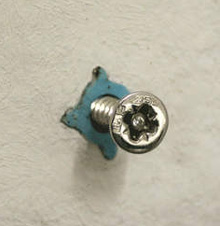 is New York's foremost fair devoted to the most important art of the 20th and 21st centuries. In 2010, the fair will feature modern and cutting-edge art from 230 of the world's leading art galleries.

The opening preview and party for The Armory Show 2010 helps sustain the world-renowned exhibition programming of The Museum of Modern Art and P.S.1. Contemporary Art Center.

The Armory Show has commissioned British artist Susan Collis to create the visual identity for the 2010 fair. The fair introduced its annual commission in 2002 and four years later began publishing an annual series of editions by its commissioned artists to benefit The Pat Hearn and Colin de Land Cancer Foundation and The Museum of Modern Art.

This year's show marks a milestone for the fair with the introduction of Armory Focus, a new section that will feature an important art community every year and premiers with Berlin. This year The Armory Show features 280 galleries from 31 countries.

Armory Focus:Berlin includes 22 of the German capital's leading emerging and established galleries. "Our goal is to cross-pollinate art communities," says Executive Director Katelijne De Backer. "We want our Berlin dealers to benefit from the vitality of Armory Arts Week and for New York City to benefit from Berlin's creativity."

Preview starts Wednesday morning , March 3rd at Piers 92 and 94 on the Hudson River. The evening party will feature a performance by The Walkmen, Human Rights, and DJ Justin Miller (DFA Records) The Museum of Modern Art, New York City. The show opens to the general public on Thursday, March 4th.

CHARLES ADDAMS'S NEW YORK

Charles Addams's New York opening March 4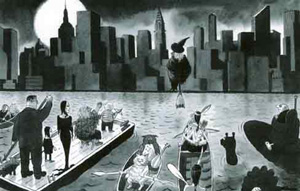 is an exhibition of original artworks by the legendary New Yorker cartoonist that capture Addams's quintessentially idiosyncratic and slyly subversive view of the city, depicting his signature macabre characters, twisted situations, and distorted reimaginings of the cityscape.

The works in the exhibition include watercolors, preliminary pencil sketches, completed cartoons, and examples of published work from the cover of the New Yorker.

The subjects are gleefully varied, ranging from charming to creepy; they include depictions of life on New York's subways and buses, in offices, department stores, museums, parks, streets, and homes. A special section will look at the evolution of the creepy assemblage of characters who were dubbed "the Addams Family" as they developed as mainstays of Addams's cartoons, moving through the streets of his New York and adding to the sense of mischief and deviancy that characterized the world as he saw it.

Charles Addams's New York is curated by Sarah Henry, Chief Curator of the Museum of the City of New York, with the assistance of Kevin Miserocchi, Executive Director of the Tee and Charles Addams Foundation.

On view at the Museum of the City of New York from March 4 through May 16, 2010.

Special events and public programs related to Charles Addams's New York include a Tuesday, March 16 discussion and book signing with Kevin Miserocchi author of The Addams Family: An Evilution (Pomegranate, March 2010) which traces the history of the characters that became known as the "Addams Family," presenting more than 200 cartoons created by Charles Addams (1912-1988), many of them never before published.

Join author Kevin Miserocchi, Director of the Tee and Charles Addams Foundation, for an illustrated lecture featuring work from the Foundation's new publication, as well as a discussion of the "evilution" of the Addams Family as they developed as mainstays of Addams's cartoons.

.



SWEET CHARITY


VINEYARD THEATRE'S ANNUAL STAR STUDDED GALA honoring John Kander and the work of Kander & Ebb will be hosted by Tony and Emmy Award winner David Hyde Pierce.

The evening will feature tribute performances from the cast of The Scottsboro Boys - John Cullum, Brandon Victor Dixon and Colman Domingo - and other special guests including Chita Rivera, Debra Monk, Karen Ziemba and Heidi Blickenstaff. The evening will be directed and choreographed by Susan Stroman. The Scottsboro Boys, officially opens March 10 and is Kander and Ebb's final collaboration.

Festive asttire is requested for the gala which takes place March 8 at the Hudson Theatre in New York City.




SPREADING THE WORD


DAN AYKROYD is on tour in Canada and the United States promoting his wines, Crystal Head vodka along with his Ghostbusters video game.

Dan Aykroyd knows a thing or two about wine. He also knows the marketing game.

While the Dan Aykroyd wine label is a dignified black label featuring a microphone, the Crystal Head logo and skull shaped vodka bottle should have particular appeal to those who celebrate pirates and/or all things Halloween.

There will even be a certain group of collectors who will buy a bottle - just for that - the bottle.

Drink recipes using his Crystal Head spirit are titled Brain Freeze, Cranium, Headstone and Lobotomy.

Aykroyd will be signing bottles of his Crystal Head vodka at Albertson's grocery store, 10250 West Charleston Blvd in Las Vegas on March 9. On March 11 Dan will be doing the same thing at the Walgreens Store at 3400 Coors Blvd in Albuquerque, New Mexico.

SHAKESPEARE THEATRE COMPANY'S THEOLOGICAL DISCUSSIONS conducted in partnership with Reverend Roger Ferlo and the Virginia Theological Seminary. This free discussion series enables the audience to explore the relevance of the current production in its time and ours through the distinct lens of a theological perspective.

Led by Literary Manager Akiva Fox and Revered Ferlo, the Wednesday, March 3 discussion on Henry V will be in tandem with a post-performance discussion for a total immersion experience. The Forum in Sidney Harman Hall, Washington, DC.

JONATHAN PRYCE currently starring in a revival of Harold Pinter's The Caretaker at Trafalgar Studios in London, has to climb 78 steps to get to his dressing room, he opines in Bonhams Magazine. That is a bit of a come down - or walk up - from the digs he has known in the past. When he appeared in My Fair Lady in Drury Lane in 2001, his dressing room consisted of a kitchen, drawing room, dining room and bathroom.





AD AGENCY SAYS AVENUE Q PUPPET CLEAVAGE WOULD OFFEND CONSERVATIVE COLORADO SPRINGS


Lock up your daughters and cover you wife's eyes - a puppet in Avenue Q has cleavage.

Never mind half naked people on television in prime time. Forget the ads for Viagra. Sin and degradation were going to be thrust upon Colorado Springs and outdoor billboard giant Lamar Advertising would have none of it.

Call out the puppet police.

The company refused to hang an Avenue Q poster showing pink puppet Lucy the Slut, fully clothed in a low cut gown which exposes some furry cleavage. That picture was replaced by the faces of other puppets which apparently passed Lamar's morality code.

"It's our billboard and we're particular about what we display on our billboards and we like to display what is acceptable to the community," says Hal Ward, Vice-President and General Manager of Lamar Advertising. "It is not within the moral standards of the community." Colorado's Five News First television station reported.

Lamar Advertising rejected the ad for bus shelters, according to the Colorado Springs Gazette newspaper. "My lovely rep (at Lamar) didn't have a problem with it," said Kristy Maple, marketing director for New Space Entertainment, which produces the Broadway in Colorado Springs series. "We were in the process of putting it on the presses when one of the top execs saw it and said, 'I don't think it's appropriate for the Colorado Springs market.'"

Lamar account executive Jeff Moore said he has a simple test to see what's appropriate for bus ads and billboards: "If I have to explain it to my 4-year-old or my grandmother, we don't put it up."



The busty, pink puppet Lucy The Slut entertaining in Avenue Q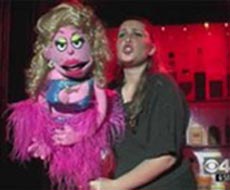 The Tony award-winning musical, which says it contains "60 percent adult situations, 40 percent foam rubber," is scheduled to play the Pikes Peak Center March 16-17.

We don't know if Lamar is aware that the show contains adult, consenting puppets having sex and addresses the issue of surfing the web for porn.

It's been a long time since a two-nighter has gotten this much free publicity.

Built 1982 to serve as a regional entertainment and cultural center, the Pikes Peak Center is located in downtown Colorado Springs, which is also the home to the United States Air Force Academy.

We're assuming that the Air Force cadets would shocked out of formation to see puppet cleavage and that mortification might put their ability to learn how to defend America at jeopardy.

Founded in 1902, Lamar currently operates over 150 outdoor advertising companies in more than 40 states and Puerto Rico. Lamar has over 70 transit franchises that reach driving audiences across the United States, Canada and Puerto Rico through billboards, digital billboards, bus shelters, benches and buses. Lamar is also the nation's leader in the highway logo sign business, with operations in 19 states and the province of Ontario, Canada.

According to their website: "A simple flip of the coin in Pensacola, Fla., landed Charles W. Lamar Sr. the opportunity of a lifetime. In 1908, when Mr. Lamar and J.M. Coe decided to dissolve their three-year partnership, a coin toss was used to divide their assets: the Pensacola Opera House and the Pensacola Advertising Company, the small poster company created to promote the Opera House. Mr. Lamar lost the toss and was left with the less-lucrative poster company, which he renamed Lamar Outdoor Advertising Company."

"Over the course of the next century, Mr. Lamar and his descendants built Lamar Advertising from a small sign company on the Gulf Coast into one of the largest providers of out-of-home advertising in the nation."

Currently based in Baton Rouge, chief executive officer Kevin Reilly Jr., the great-grandson of Charles Lamar Sr., was appointed to succeed his father in 1989.


OTHER PEOPLE'S MONEY


AMERICAN THEATRE WING TO SUPPORT EMERGING NATIONAL THEATRE COMPANIES Grants Committee Chair Lucie Arnaz has announced ATW's new guidelines for its National Theatre Company Grants program. In a process which spanned nearly a year, a committee of board and advisory members assessed the goals of ATW's charitable giving, repositioning the 53 year old program which has distributed nearly $3 million dollars in its history.

For 2010, ATW plans to give 10 grants of $10,000 each, to young theatre companies across the nation. The grants are intended to assist growing theatre companies, in operation between five and fifteen years, with general operating support. Additionally the companies chosen must "have articulated a distinctive mission, cultivated an audience, and nurtured a community of artists in ways that strengthen and demonstrate the quality, diversity, and dynamism of American theatre."

NASCAR WEEKEND is in its final day in Las Vegas. Over 130,000 peddle to the metal enthusiasts have been watching cars go around in a circle, eating, drinking, gambling, seeing shows, shopping and boosting the local economy. Many of either the well heeled or free spending souls have opted to beat the traffic jams by popping for a 10 minute helicopter ride from McCarran airport to the Raceway. The cost for a one way trip is $300.00. Those who ponied up for a round trip ticket saved some money. The round choice was only $500.00.



EMMA by Jane Austin. Adaptation by Michael Bloom. Directed by Peter Amster.

Beautiful, witty, and much too mischievous, Emma Woodhouse is one of Jane Austen's most unforgettable heroines. A World Premiere adaptation of one of the great romantic novels.

AJ Cedeno as Robert Martin, Patrick Clear as Mr. Woodhouse, Dana Hart as Mr. Weston, Zac Hoogendyk as Mr. Churchill, Lindsay Iuen as Mrs. Elton, Carol Faye Kramer as Harriet, Suzanne Lang as Miss Bates, Mark L. Montgomery as Mr. Knightley, Sarah Nedwek as Jane Fairfax. Sarah Nealis as Emma, Ton White as Mr. Elton, Leigh Williams as Mrs. Weston, with Michael Flood and Tom Picasso. Performances through March 21 at the Drury Theatre, Cleveland Playhouse in Cleveland, Ohio.

BILLY ELLIOT THE MUSICAL is being booked into next year - 2011. Dance St. Louis and the Fox Theatre have announced that the 10-time Tony Award winning musical will twirl onto the Fox stage August 10-28, 2011.

ENRON by Lucy Prebble has been extended by three months, at the Royal Court Jerwood Theatre Downstairs in London, with tickets on sale for performances through August 14.

The dark comedy, directed by Rupert Goold stars Samuel West as 'Jeffrey Skilling,' CEO of the Enron Corporation, and also features Tom Goodman-Hill as 'Andy Fastow,' Tim Pigott-Smith as 'Ken Lay' and Amanda Drew as 'Claudia Roe .'

The creative team includes Anthony Ward (scenic and costume design), Mark Henderson (lighting design), Adam Cork (music and sound design), and Jon Driscoll (video and projection design). The production which has won several awards and rave reviews is expected to open on Broadway in April. It has not yet been announced if any of the original cast are part of the transfer.

GOD OF CARNAGE welcomes Lucy Liu to the cast in what is her Broadway debut. On March 2, she joins Dyland Baker, Janet McTerr and Jeff Daniels in the Tony Award-winning Broadway show. Daniels, who had been in the play's original Broadway cast, will return to play a different role, the part originated by James Gandolfini. God of Carnage plays at the Bernard Jacobs Theatre, NYC.

ZERO HOUR by Jim Brochu. Directed by three-time Academy Award nominee Piper Laurie. Starring Jim Brochu as Zero Mostel, Zero Hour is set at Mostel's West 28th Street painting studio where a naïve reporter attempts to interview the famously volatile actor, prompting an explosion of memory, humor, outrage, and juicy backstage lore.

It is July 1977 and the actor is giving his final interview before leaving for the pre-Broadway tryout of The Merchant in Philadelphia. Mostel only played one performance as Shylock before his sudden death at the age of 62. Zero Hour traces Mostel's early days growing up on the Lower East Side as the son of Orthodox Jewish immigrant parents, through his rise as a stand-up comedian, from the Borscht Belt to Manhattan's most exclusive supper clubs, and from the devastation of the blacklist to his greatest Broadway triumphs, most notably as Tevye in Fiddler on the Roof and working through his love-hate relationship with Jerome Robbins.

Originally produced in Los Angeles, winning the Ovation Award for Best New Play Zero Hour is produced Off-Broadway by Kurt Peterson and Edmund Gaynes in association with The Peccadillo Theater Company. Beginning an open-ended Off-Broadway run at the DR2 Theatre with the official re-opening night set for Sunday, March 7th.

SERENADING LOUIE by Lanford Wilson. Directed by Simon Curtis.

Friends since college, Carl and Alex are struggling to deal with the harsh realities of adulthood as they enter their thirties. Disillusioned by work and struggling to keep their marriages alive, they're desperately trying to make sense of it all. Lanford Wilson's timeless portrait of two suburban American couples explores the destruction of dreams and the loss of passion and purpose

Starring Jason Butler Harner, Charlotte Emmerson, Jason O'Mara and Geraldine Somerville.

Designer: Peter McKintosh. Lighting Designer: Guy Hoare. Composer & Sound Designer: Adam Cork.

Performances through March 27 at the Donmar Warehouse in London.

THE TEMPEST by William Shakespeare. Directed by Academy Award winner Sam Mendes.

The transatlantic company of actors from the U.S. and Britain includes; Stephen Dillane (Jacques/Prospero), Christian Camargo (Orlando/Ariel), Juliet Rylance (Rosalind/Miranda), Thomas Sadoski (Touchstone/Stephano), Ron Cephas Jones (Charles the Wrestler/Caliban) Michelle Beck (Celia/Ceres), Ashlie Atkinson (Phoebe/Juno), Jenni Barber (Audrey/Iris), Edward Bennett (Oliver/Ferdinand), Alvin Epstein (Adam/Gonzalo), Jonathan Fried (Le Beau/Alonso), Richard Hansell (Amiens/Sebastian), Aaron Krohn (Silvius/Adrian), Anthony O'Donnell (Corin/Trinculo), Michael Thomas (Dukes Frederick and Senior/Antonio) and Ross Waiton (Boatswain, Francisco, First Lord).

The plays feature set design by Tom Piper, costume design by Catherine Zuber, lighting design by Paul Pyant and sound design by Simon Baker with music by Mark Bennett and choreography by Josh Prince.

This is the second production of the 2010 Bridge Project - a collaboration between BAM, The Old Vic and Neal Street Productions. The production that runs in repertory with As You Like It, which began January 12. Both productions will run in repertory through March 13. The Tempest officially opened at the Brooklyn Academy of Music's Harvey Theater on February 25. Following the BAM premiere, the dual productions will tour Asia and Europe before opening in London at The Old Vic on June 12, 2010.





WHO'S WHERE


HANDEL AT THE GERSHWIN Six magnificent voices in gems and rarities from George Frideric Handel's London Operas with baroque instruments. Sopranos Amy van Roekel and Caroline Worra. Mezzo-soprano Alteouise deVaughn. Countertenor Daniel Bubeck. Tenor Matthew Garrett. Bass David Salsbery Fry. Baroque violins played by Joan Plana and Beth Wenstrom. Baroque viola played by Audrey Selph and baroque cello played by Ezra Seltzer. Led from the harpsichord by Jennifer Peterson. Wednesday, March 3 at the Gershwin Hotel in NYC.

JUDY COLLINS the Grammy Award winning singer/songwriter in concert celebrating the release of her new CD, and her first ever children's book, Over the Rainbow. In this concert she will be joined by special guest Kenny White, a favorite among New York audiences. Friday, March 5, Town Hall in NYC.

CELTIC WOMAN has a performance Tuesday, March 2 at the Socereign Center in Reading, PA> On Wednesday they open a two nighter at Proctor's Theatre in Schenectady, NY. Saturday finds them at The Oakdale Theatre in Wallingford, CT.

NORAH JONES on stage Friday, March 5, at the Brady Theater in Tulsa, OK. On Saturday her tour stops at the Midland By AMC in Kansas City on next Sunday she stars at the Orpheum Theater in Omaha.

TAYLOR SWIFT brings her show to the St, Pete Times Forum in Tampa, FL on Thursday, March 4. On Friday she's in the spotlight a the Amway Arena in Orlando. Next Sunday finds her at the BankAtlantic Center in Sunrise, FL.

BON JOVI takes to the stage Tuesday, March 2 at the ARCO Arena in Sacramento, CA. On Thursday the tour stops at the Staples Center in Los Angeles and on Thursday it's a Las Vegas headline gig at the MGM Grand Garden Arena.

MARILYN MAYE performing a new show In Love Again, which was created exclusively for this March 2 - 13 engagement at Feinstein's at the Regency in NYC.

WEDNESDAY NIGHT AT THE IGUANA hosted by Dana Lorge and Richard Skipper. Bill Zeffiro on keyboard & Saadi Zain on bass. Wednesday's guests include: Vickie Burns, Elli: The King of Broadway, Food of Love (featuring Alex Elias & Richard Marshall), Danielle Grabianowski, Gregory Nalbone. Wednesday, March 3 at the Iguana VIP Lounge in NYC.

PAULA POUNDSTONE telling funny stories Saturday, March 3 at the Crest Theatre in Sacramento, CA. On Sunday she'll be getting laughs at Campbell Hall in Santa Barbara, CA.

THE MOODY BLUES are in Florida this week, performing Thursday, March 3 at Ruth Eckerd Hall in Clearwater. On Friday the show is at Bayfront Park in Miami and on Saturday they are on stage at the Amphitheatre in Saint Augustine.

CHITA RIVERA entertains at Lincoln Center for the Performing Arts in NYC on Saturday, March 6..

DAVE MATTHEWS BAND is on tour in Europe this week. They stop Monday, March 3, at the Lotto Arena in Merksem, Belgium. On Wednesday the show is at Heineken Music Hall in Amsterdam. Thursday the group is on stage at the Jahrhunderthalle in Frankfurt. On Saturday they are in the spotlight at the 02 in London. Next Sunday finds them at the Apollo in Manchester, England.

ERIC CLAPTON AND JEFF BECK on stage Tuesday, March 2 at the BOK Center in Tulsa, OK. On Wednesday the tour stops at the Sprint Center in Kansas City. Friday finds them at the FedEx Forum in Memphis. On Saturday they can be enjoyed at the Arena in New Orleans.





Next Column: March 7, 2010
Copyright: February 28, 2010. All Rights Reserved. Reviews, Interviews, Commentary, Photographs or Graphics from any Broadway To Vegas (TM) columns may not be published, broadcast, rewritten, utilized as leads, or used in any manner without permission, compensation and/or credit.
Link to Main Page
---
Laura Deni



U.S. Postal Address: Post Office Box 60831, Las Vegas, NV 89160
CLICK HERE FOR COMMENT SECTION