! >
Broadway To Vegas
  
 SHOW REVIEWS CELEBRITY INTERVIEWS GOSSIP NEWS

| | |
| --- | --- |
| | |
DOUBT OPENS ON BROADWAY - - CHRISTIAN SLATER IN PLAY BUT OUT OF MARRIAGE - - JEFF DANIELS AND PRINCE CHARLES HAVE GOLF TOURNAMENTS - - BARRY MANILOW OPENS IN LAS VEGAS - - CONNICK AND BENNETT PERFORM AS FAMILY UNITS - - COLUMBINUS WORLD PREMIERE - - FLYING BY FOY FOUNDER DIES - - INGE FESTIVAL HAS PLAYWRIGHTS GARDEN - - DONATE . . . Scroll Down


BARRY MANILOW DESTINED TO BE KING OF VEGAS ENTERTAINMENT
Barry Manilow has unpacked his priavte plane and bedded down for his long term multi-million dollar gig at the Hilton in Las Vegas. In his first ever solo show, the ageless singer is performing five nights a week in a high energy spectacular that will be a force to be reckoned with. If some men gag at the thought of hearing him, the women they want love Barry - that means Manilow will be the ticket to get in Las Vegas.

As Wayne Newton wisely edges more towards fewer - if not retirement - from live stage performing, it's Barry Manilow who will inherit the Mr. Las Vegas title. Manilow's fan club is as devoted, aggressive and passionate as the Newtonites. Manilow's incredible repertoire of 50 albums and 30 years of songs - encompasses such a vast subject matter - that at least one song he sings will have a personal meaning to every audience member. Manilow becomes the Vegas bridge that crosses over fans from the AARP crowd to Maroon 5.


TALENT FALLING NOT FAR FROM THE TREE
Tony Bennett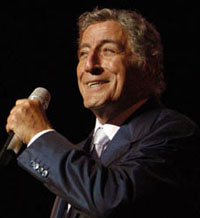 It's was two-for-the-price-of-one during some recent Las Vegas performances. Tony Bennett, who starred at the Golden Nugget February 18-20, was joined on stage by his youngest daughter, jazz singer Antonia.

Bennett admits that he's given her three singing rules; Breathe before each phrase; sing as you speak as if you're telling a story; and if you sing the word 'love,' make sure you mean it.

Antonio has an older sister, Joanna. I remember when they both were born. In hindsight it appears that Antonio was born to sing - while her sister had a painting urge. Bennett has a world wide reputation as an acclaimed artist. Painting for Tony wasn't a solitary avocation. His canvas companion was his daughter, Joanne. When Tony starred at the Sahara Hotel, marvelous pictures painted by the toddler were hung everywhere in the suite - taped on the walls, mirrors, by the television set. Tony would beam when he spoke of her;

"She's a real kick. She paints with me everyday. She's quite good," observed her father.

Then along came Antonia.

"I think she's going to be a singer," speculated her father. "She has an interesting cry. There is a lot of jazz in it. There is a lot of emotion and phrasing."

Antonia made her recording debut in a duet, singing Baby It's Cold Outside - not with her father - but rather with Tom Wopak on his CD The Still Of The Night, released on Angel Records.



Harry Connick, Jr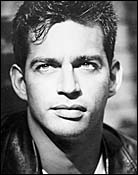 Bennett's most recent album, The Art of Romance, hit the stores in November of 2004 and features songs including Close Enough to Love, Time to Smile, and Where Do You Start. His manager son, Danny, had initially suggested that his father start writing lyrics. Since it's Danny who rejuvenated his father's career, Tony knows when to follow good advice and made his songwriting debut with All For You, written as an instrumental piece by the late Belgian gypsy guitar player Django Reinhardt.

Harry Connick, Jr. performing at Green Valley Ranch, February 19-20, was joined on stage by his father, a retired New Orleans District Attorney. While in office Connick, Sr. was billed as the only singing district attorney in the country.

In 2002, after 29 years and five terms as district attorney of Orleans Parish (New Orleans), Harry Connick, Sr., said he was calling it quits at the end of that year.

Connick, the longest serving DA in New Orleans's history, made his announcement on his 76th birthday at a crowded press conference in his office, surrounded by members of his family, staff, political friends and several judges who once worked as his assistants.



Harry Connick,Sr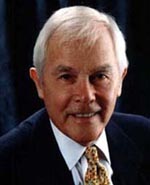 Despite his heavy schedule as DA, Harry Connick, Sr., managed to record his own CD, and when his day job permitted, managed to take time off, usually weekends, to travel to wherever his famous son and his band were performing and more often than not, ending up on the stage singing with the band. He also could be found several nights a week singing at Maxwell's Tolouse Cafe on Tolouse Street in the French Quarter.even went on the road. Now that he is retired he is still on the road - this time coming up from the audience to perform with his son.

In Connick's opening night audience was Tony winner Robert Goulet, who may have given Connick, Jr. some acting tips. Connick will make his first foray on Broadway, as an actor when he performs eight times a week in The Pajama Game. Rehearsals start in September with the opening set for November.

In 2001 Connick earned Broadway credits as the composer/lyricist for Thou Shalt Love a short lived Broadway musical which opened shortly after 9/11 and was a victim of that terrorist attack as anything else. See Broadway To Vegas column of October 28, 2001.


INGE FESTIVAL HONORS GREATS WITH TREES IN PLAYWRIGHTS GARDEN


The William Inge Theatre Festival will remember the late American playwriting great Arthur Miller, who was the guest of honor in Independence, Kansas in 1995, with a ceremony during the 24th Annual William Inge Theatre Festival at Independence Community College, Independence, Kansas.

Miller passed away Feb. 10 at the age of 89.

"We will be planting in a tree in Miller's honor in our Playwrights Garden in front of the William Inge Theatre," said Peter Ellenstein, Inge Center artistic director. The ceremony will be held during the Festival on Friday, April 22, at noon, in conjunction with a previously planned tree planting in memory of the late lyricist, Fred Ebb, who passed away in September of 2004. Ebb, along with his partner John Kander, were guests of honored at the 2002 Inge Festival.

The Inge Center has planted trees in memory of additional late past honorees Jerome Lawrence, Adolph Green, Garson Kanin, Sidney Kingsley, Robert E. Lee, and John Patrick.

The Festival runs April 20-23, honoring playwright Tina Howe. The 24th Annual William Inge Theatre Festival will open April 20 with a reading of Luncheon on the Grass, the first public presentation of Howe's new play.



Broadway To Vegas is supported through advertising and donations. Priority consideration is given to interview suggestions, news, press releases, etc from paid supporters. However, no paid supporters control, alter, edit, or in any way manipulate the content of this site. Your donation is appreciated. We accept PAYPAL. Thank you for your interest.


SPREADING THE WORD


A SPECIAL COOKIN' DEMONSTRATION featuring the cast of the Internationally-renowned touring Korean show, will be held at Central Market, Lovers Lane at Greenville Avenue in Dallas, Wednesday, March 2

The demonstration is sponsored by KLUV Radio Station, and will be emceed by Kathy Jones.

No ordinary cooking demonstration.

What do you get when you cross Jackie Chan with Benihana? Cookin'. Conceived and Directed by Seung Whan Song. Set in a restaurant kitchen, Cookin' is a hilarious non-verbal percussion show featuring four crazy Korean chefs who are working against the clock to prepare a complete wedding banquet. With an overheated Maitre D' intent on keeping the foursome on schedule, Cookin' slices, dices, chops and beats a delightfully spellbinding blend of martial arts, drumming and dance that will leave audiences hungry for more. The typical instruments of Samulnori have all been replaced with utensils commonly found in the kitchen, including knives, cutting boards, pots, pans, chopsticks and woks.

Opens March 1 at The Majestic Theatre in Dallas. Performances through March 6.

BINGO WITH THE INDIANS a Broadway play reading. Part of The Artists Showcase Series of the Makor which presents a reading of this new play by Adam Rapp. Starring Dallas Roberts, Anthony Rapp, Celia Weston, Carrie Preston, Mandy Siegfried and Matthew Stadelmann.

Set in a tiny motel room in New Hampshire, Bingo With the Indians is a pitch-black comedy about a small, frustrated theater troupe from Manhattan planning to rob a famous local Bingo game in rural New Hampshire so they can afford to produce their play in the East Village.

Sun, March 6, at the Steinhardt Building, in NYC.

HER MAJESTRY QUEEN NOOR OF JORDAN has been secured by The Junior League to help celebrate its 75th anniversary. She takes to the stage as the guest speaker May 4 at the Strand-Capitol Performing Arts Center. in York, PA.

The American-born fourth wife of the late King Hussein will speak on her choice of topics.

THE PLAY'S THE THING will air Abundance by Beth Henley, starring JoBeth Williams, Amy Madigan, Steven Weber, Gary Cole and Ed Begley, Jr. From the author of Crimes of the Heart comes this poignant but unromanticized story of the hard lives of pioneers on the high plains of Wyoming in the 1860's. Macon and Bess are two mail-order brides who meet at the train station while waiting for their respective husbands-to-be. The play follows their friendship over the next 25 years. Saturday, March 5 on 89.3 KPCC.


OTHER PEOPLE'S MONEY


CHARLOTTE REP DROPS CURTAIN Charlotte Repertory Theatrel closed down its operations on February 20, 2005, following the final performance of its production of The Exonerated. Its productions of Private Lives and God's Man in Texas have been cancelled.

The official press release stated:

William Parmelee, Board Chair, announced the decision to close after an exhaustive communications, assessment, stabilization and renewal plan was developed and presented to civic, community and business leaders, but did not produce the ground swell of support that would have been expected or needed for The Rep to survive.

"It is very unfortunate that there was little community support for a core cultural organization—The Rep—in our city. We feel that it is a tremendous loss to the quality of life for our entire region. Charlotte Repertory Theatre is the only accredited professional theatre in the region—it indeed is a major cultural loss that will be felt for many years to come."

Charlotte Repertory Theatre was founded in 1976 and has been under-funded and under-capitalized since its inception. In the last few years, it has felt the brunt of lost funding because of the economic downturn and changes in funding priorities.

Subscribers and single ticket holders will be contacted regarding refunds.

MONEY DONATION REFUSED FROM JERRY SPRINGER - THE OPERA by a British cancer charity who turned their backs on a £10,000 donation from a February 18 special performance of the controversial London stage show Jerry Springer - The Opera.

Maggie's Centres, an organization that helps people with terminal cancer, refused to take the cash after coming under pressure from opponents of the expletive-strewn show.

Show insiders were reported to be furious at the snub.

The first Maggie's Centre was opened in 1996 at the Western General Hospital, Edinburgh. There are now centers in Glasgow, Dundee and Inverness.


EXTREMES TEE OFF
Enjoying ice cream at the Jeff Daniels Comedy Golf Jam. Photo;Purple Rose Theatre.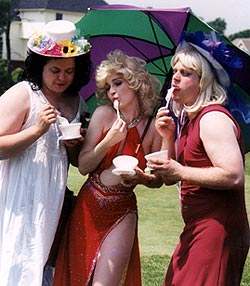 From one extreme to the other will be stepping up to tee off.

Jeff Daniels, the actor and artistic director of the Purple Rose Theatre in Chelsea, Michigan and Prince Charles, future bride groom and heir to the throne, are each staging golf tournaments - one for the last time and one for the first.

Daniels is hosting the Tenth and Final Jeff Daniels Comedy Golf Jam! It's the most fun and outrageous golfing outing ever conceived by a thinking out of the box person.

Organizers promise this last tee up - set for June 6, at the Polo Fields Golf and Country Club in Ann Arbor - will be the "biggest, funniest, craziest and last golf jam ever! This is your final chance to golf with Jeff and experience the comic hysteria as never before. There is only room for a limited number of golfers."

Foursome golf extravaganza participants are promised "breakfast, amazing over-the-top entertainment, recognition at the event, lunch, gifts, laughter, your photo with Jeff, debauchery, prizes, recognition in big print in the Purple Rose programs and in bright lights in our lobby for one year, moments you will never live down, hole signage, dinner, a truly memorable one-of-a-kind game, and it's all for a good cause!"

For $5000, corporate sponsors receive all of the above, plus: A VIP night at The Purple Rose Theatre for your foursome and guests,
An invitation to The Purple Rose's annual appreciation party,
Celebrity fifth or the option to bring your own fifth golfer,
Your company name emblazoned on almost everything: holes, shirts, balloons, banners, etc.,
Special goodies just for sponsors!

Across the pond, Prince Charles stages the first ever Prince's Trust Golf Tournament - a fantastic weekend of golf on the Algarve considered one of Europe's top golf courses Friday, March 4 - Monday, March 7.

While a tad bit more button-down that the Purple Rose project, this one does have some upper-crust amenities.

Staying at the sumptuous 5-star resort in the Algarve. Beautiful meals, great prizes and more. Promoters tout this first ever Prince's Trust Golf Tournament as "an opportunity not to be missed.."

"Teams of two will play at the exclusive, challenging, 18-hole San Lorenzo golf course and stay at the Le Meridien Dona Filipa, in the Quinta do Lago development of the Algarve, Portugal. You'll be only 100 metres from a beautiful sandy beach and 20 minutes from Faro."

The event includes Breakfast, Welcome drinks reception on Friday evening, 2 day weekend tournament at San Lorenzo, Dinner at traditional Portuguese Restaurant, Prize giving dinner on Sunday night.

The format includes; Better ball stableford, 3/4 handicap, maximum handicap 27 for men, 35 for women (maximum allowance of 1 shot per hole), day prizes for 1st 3 teams on each day, prizes for best overall 3 teams, special hole in one prize, daily prizes for nearest to the pin and longest drive, leaders board in hotel reception run by GBG golf

The numerous prizes include: 3 night stay at Dona Filipa with car hire, 2 day golf break in Ayrshire, Scotland, Golf equipment, Tickets to Prince's Trust events and Tour of HRH The Prince of Wales garden at Highgrove, Gloucestershire.



DOUBT

Brian F. O'Byrne and Cherry Jones in a scene from Doubt. Photo by Joan Marcus.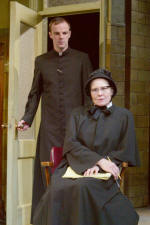 by John Patrick Shanley. About an authoritarian nun and her suspicions concerning a parish priest.

Father Flynn a neighborhood priest and teacher at a co-ed Bronx Catholic School in 1964. Has he fostered a casual approachability with students for evil intent?

This critically praised off-Broadway drama opened last November to rave reviews at Manhattan Theatre Club's Stage, closing Jan. 30 at the nonprofit theater after a sold-out run.

Now it moves to Broadway, beginning previews March 9 at the Walter Kerr Theatre, officially opening March 31.

The production stars Cherry Jones as the nun and Brian F. O'Byrne as the priest with Heather Goldenhersh and Adriane Lenox.

This incredible show will also have its West Coast Premiere March 4-April 10 at the Pasadena Playhouse in Pasadena, CA.

THE GLASS MENAGERIE which begins previews at the Ethel Barrymore Theater February 17, had a last-minute cast change - replacing a cast member during rehearsals. Dallas Roberts, who was cast as Tom the gentle narrator, has been replaced by movie star and stage actor Christian Slater. That decision was made the Saturday before previews began resulting in the need for understudy Joey Collins to play Tom until Slater learns the part. Slater began rehearsals February 22 and is expected to join the production some time this week. In addition to learning his part Slater is also learning divorce lingo. Last week Slater filed for divorce from Ryan Haddon. The marriage had been a violent one, including a fight in Las Vegas which resulted in Slater needing stitches and Haddon spending the night in the slammer. See Broadway To Vegas column of November 16, 2003

BACH AT LEIPZIG

Johann Sebastian Bach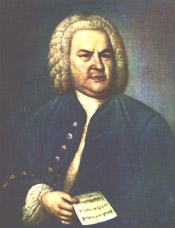 or Five Guys Named Johann By Itamar Moses.

Using history as a springboard, Itamar Moses' new comedy serves up abundant wit, mystery and intrigue as six rival musicians scheme to become the organmaster of Leipzig, the most coveted musical post in Europe. In an age when musicians depended on patronage from nobility or the church, the post of organist at the Thomaskirche in the cultured city of Leipzig, Germany, was the best appointment one could get. Not only did it promise a cushy salary and exposure to sophisticated audiences as well as control of Germany's top music school, but there would be time to compose.

In 1722 Johann Kuhnau, revered organist of the Thomaskirche in Leipzig, suddenly died leaving his post vacant. In order to fill the position, the Leipzig council invited a small number of musicians to audition for the post, including Johann Sebastian Bach. This, however, is not his story.

From an important new American playwright comes a farcical escapade of entrances, exits, and witty rapiers of dialogue as six little-known musicians scheme, bribe, blackmail and audition in an attempt to secure the most coveted musical post in all Europe.

Johann Sebastian Bach is one of the great musical talents of all time. But like any artistic genius, he needed an appropriate stage from which to share his gifts. Bach composed his greatest works from 1722 on, a period during which he served as Kantor of the Thomaskirche in Leipzig - at the time the most coveted musical post in the German-speaking world. But he faced some surprisingly stiff competition to get the job.

After the passing of Johann Kuhnau The Town Council of Leipzig sought Georg Phillip Telemann, the most famous composer of his day, to fill the vacancy. Telemann nearly accepted the position, but withdrew his application upon receipt of a handsome increase in salary from his current employer. With the failure to acquire Telemann, the Town Council searched among a pool of talented musicians to find a suitable replacement for Kuhnau. They were a colorful bunch. Johann Sebastian Bach (a social climber seeking more prestigious employment), Johann Christoph Graupner (whose good name preceded him), Georg Balthasar Schott (admitted more due to convenience - he already lived and taught in Leipzig), Georg Friedrich Kauffman (who had to petition twice to be accepted as a candidate), Johann Friedrich Fasch (who refused to teach in addition to his musical duties), Johann Martin Steindorf and Georg Lenck all petitioned for candidacy.

Graupner was the clear favorite and assured the Council that his current employers would release him. Unfortunately, Graupner could not obtain dismissal. The Council realized that "since the best could not be obtained, mediocre ones would have to be accepted" and invited Bach and Schott to return to audition again.

March 2 – April 3 at Quadracci Powerhouse Theater of Milwaukee Repertory Theatre in Milwaukee.

Directed by Kurt Beattie, the production begins previews April 29 in the Falls Theatre of the ACT Theatre in Seattle. The production officially opens May 5 with performances through May 29.

COLUMBINUS by the United States Theatre Project. Conceived and Directed by PJ Paparelli. This co-world premiere is produced by Perseverance Theatre in cooperation with the United States Theatre Project. A dramatic account of the 1999 Columbine High School shootings and a look at high-school hierarchies that goes beyond blaming society and media and digs at the root of the pain: the need for human interaction.

April 20, 1999. A date forever burned into the memory of the nation, as we all stood by in horror and watched body bags carried out of a small high school in Littleton, Colorado. This breakthrough work takes a clear-eyed look at the bitter reality of high-school hierarchies and goes beyond blaming the media and society to dig at the root of the pain: the basic, sometimes desperate need for healthy human interaction. As stark as it is compelling, as dark as it is hopeful, columbinus is intended to send people home with a new understanding of the pressure, pain and persecution felt so deeply in so many teen lives today.

columbinus contains mature language and graphic description of violence Round House Theatre recommends that all attending patrons under the age of 18 be accompanied by an adult. This program is sponsored in part by a grant from the National Endowment for the Arts. A study guide for this production is also available. Round House Theatre Silver Spring, Maryland March 3-April 5.

TOO GOOD TO LET GO is about a family wanting something that doesn't belong to them and how far they'll go to get it. The cast consists of Jackee Harry, Michael Colyar, and Tevin Campbell. Two performances on March 6 at the State Theatre in Minneapolis.

ROUNDING THIRD written by Richard Dresser. Directed by Jane Page.

Little League. Whether you were picked first or last, life-long impressions of the experience linger. The two mismatched coaches in Rounding Third, the "win at all costs" Don and the "can't we just have fun?" Michael never agree, yet, are both right. As they struggle to communicate their opposing philosophies to the team, they reveal who they are, ultimately exploring our culture's definition of being a man, how being a parent changes one's self-perceptions, and what it truly means to succeed in this co-production with Buffalo's Studio Arena Theatre.

March 1-29 Drury Theatre at the Cleveland Playhouse, Cleveland, Ohio.

CARMINA BURANA the manuscript, containing 250 poems in medieval Latin, with Old German and Old French interpolations, dates back to the 13th century. The authors were mendicant friars, travelling students and minstrels, who indulged in debauchery and games rather than prayer or studies.

This magnificent production by Walter Haupt presents the audience with a mystery play of scenic stories depicting love and death, and fortune and misfortune throughout the perpetually turning wheel of life. With 30 dancers, over 300 lavish costumes, amazing fire effects, and an orchestra and choir performing alongside soloists, this opera is a show for all the senses. Carmina Burana, which means Songs of Beuern, was discovered in the early 19th century at the abbey of Benedikt/beuern, and published in 1847.

March 2 at the Air Canada Centre in Toronto and March 3 at the MCI Center in Washington, D.C.

BIG RIVER: THE ADVENTURES OF HUCKLEBERRY FINN plays the Shubert Theater in New Haven March 1 through 6, based on Mark Twain's story and featuring music and lyrics by Roger Miller.

BRIGHT IDEAS By Eric Coble. Directed by Andrew Barnicle.

Josh & Gen want nothing but the best for their son, and that means starting him off in nothing but the best pre-school. But they find admission is highly competitive, and go to some extraordinary lengths to get him in.

The West Coast Premiere continues at the Laguna Playhouse through March 20.

CHICAGO at the Adelphi Theatre in London has major cast changes taking place February 28. Anna Montanaro will return to play Velma Kelly, Zee Asha returns to play Mama Morton, Robert Hands takes over the role of Amos Hart.

Jill Halfpenny and Michael French will continue to star as Roxie Hart and Billy Flynn.

French, a European soap opera superstar, was originally contracted to star as Billy Flynn for seven weeks only beginning Monday, December 13, 2004. A contract extension can't go on forever. Reported to be one of the people being considered to take over the part of Billy Flynn is New Jersey based singer Joe Francis. His management representative, Geoff Littlefield, told Broadway To Vegas; "We expect to receive scripts three or four weeks ahead of his next arrival here in early May."

Chicago opened in London on November 18, 1997. The musical is based on the play by Maurine Dallas Watkins, with a book by Fred Ebb and Bob Fosse, music by John Kander and lyrics by Fred Ebb. Scenic design is by John Lee Beatty, costume design by William Ivey Long, lighting by Ken Billington and sound by Rick Clarke. Musical supervision is by Rob Fisher and musical direction by Gareth Valentine. It is choreographed by Ann Reinking in the style of Bob Fosse and directed by Walter Bobbie.

CONFESSIONS OF A CHOCOHOLIC by Geraldine Brophy, New Zealand's highly acclaimed actress who has written and performs her first-ever one-woman show. This bittersweet tale of the melting moments in one woman's life.

Karen is a self-confessed chocoholic. Chocolate. She can't get enough of its delicious, rich, velvety, sumptuous pleasure. There's only one thing Karen loves more. But that other thing also caused her a whole lot of 'trouble' and heartache some 27 years ago.

Today is a very important anniversary - and Karen is marking it, as she has every year since, with a banquet of chocolate bars and a wedding dress, three sizes too small.

Confessions of a Chocoholic, plumbs not only the depths of 'Nana's magic chocolate mud pudding', but also the guilt and grief of loss, and the difficulty of giving up something you love. Performances under March 12 at the Downstage Theatre in Auckland, New Zealand.


| | | |
| --- | --- | --- |
| | | |
WHO'S WHERE


ALEJANDRO ESCOVEDO the acclaimed singer-songwriter who was hospitalized due to complications from hepatitis C almost two years ago. An outpouring of support from his fellow musicians included a tribute album of his songs performed by the likes of Lucinda Williams, Steve Earle and Los Lonely Boys which not only raised enough money for Escovedo to successfully fight the illness, but also made him and his music known to a bigger audience than ever. Now he's back on the road and will be performing at The Barns at Wolf Trap in Vienna, Virginia on March 3 and Rams Head Tavern in Annapolis, Maryland on March 4.

JOSH GROBAN AND CHRIS BOTTI on stage Tuesday, March 1 at the Van Andel Arena in Grand Rapids, Michigan.

PETER CINCOTTI on stage Thursday March 2 at the Performing Arts Center in Lancaster, CA. On Friday he can be enjoyed at Walt Disney Concert Hall in Los Angeles.

BETTY BUCKLEY entertaining at the Cafe Carlyle in New York City March 1-April 9.

EAGLES on stage Saturday, March 5 at the No. Charleston Coliseum in North Charleston, S.C. Next Sunday, they perform at the Jacksonville Veteran Memorial Arena in Jacksonville, Florida.

ELVIS COSTELLO AND THE IMPOSTERS will be performing songs from their new release The Delivery Man featuring the single Monkey To Man. March 4 at the Jackie Gleason Theatre in Miami Beach, Florida.

BRUCE WILLIS AND THE ACCELERATORS entertain March 3-4 at the Golden Nugget in Las Vegas.

LARRY GATLIN AND THE GATLIN BROTHERS will be delighting crowds March 4 at Boulder Station in Las Vegas.

DON RICKLES AND LAINIE KAZAN performing March 3-6 at the Stardust Hotel in Las Vegas.


FINAL OVATION


JOHN RAITT

John Raitt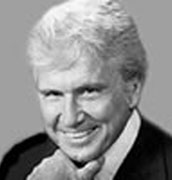 the handsome, lyric baritone died at his home in Los Angeles. He was 88. The cause was complications from pneumonia..

In the last decade he collaborated with his daughter, blues singer Bonnie Raitt, on the road and in television specials. He delighted in telling audiences; "She used to be known as John Raitt's daughter; now I'm known as Bonnie Raitt's father."

He created Broadway history as Billy Bigelow in the original production of Carousel in 1945. The seven-minute-long Soliloquy was written specifically for Raitt, after he auditioned by singing Figaro's aria from The Barber of Seville followed by all of Curly's songs from Oklahoma.

A decade later he also originated the role of Sid Sorokin in The Pajama Game, and reprised the role in the 1964 film.

He starred in the national tour of Oklahoma and in 1993 surprised the crowd when he jumped up on stage at the St. James Theater on Broadway, the original home of Oklahoma!, on the 50th anniversary of the musical's opening night. Before the curtain rose on a preview of Tommy, Raitt sang the title song to Oklahoma! and received a standing ovation from the young audience.

Both John Emmet Raitt Jan. 20, 1917, in Santa Ana, Calif., he is survived by his daughter, Bonnie, and two sons, Steven and David, all from his first marriage to Marjorie Haydock. They divorced in 1971. His marriage to Kathleen Smith Landry in 1972 ended in divorce. In 1981 he married Rosemary Kraemer, who also survives him.

Broadway theatres dimmed their lights in his honor on February 22.

PETER FOY

Peter Foy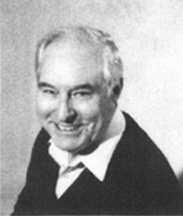 the London born founder of Las Vegas based Flying By Foy - the man who revolutionized stage flying with his work on the original Broadway production of the musical Peter Pan - See Broadway To Vegas column of August 4, 2002 - died February 17 in Las Vegas, Nevada, of natural causes. He was 79. His death was announced to on February 21 in a statement which began; "Here at Foy Inventerprises we have had a great loss."

Flying By Foy has provided theatrical flying effects for thousands of stage productions, musicals, operas, ballets, rock concerts, film and television shows worldwide. The company has flown three Broadway productions of Peter Pan - in 1954, 1979 and 1990 - and originated the flying for Superman, Angels in America, Tommy, Aida and The Lion King, among others.

Foy flew Nadia Comaneci from the NASDAQ Building 170 over Times Square for the 2004 Olympic torch relay in New York and created flying effects for the opening ceremonies at the Olympic Games in Athens. Recent Broadway projects include Man of LaMancha and Dracula - the Musical. Flying By Foy stages the flying effects in two upcoming Broadway shows - Spamalot, the stage musical adaptation of Monty Python and the Holy Grail, and Chitty Chitty Bang Bang.

He is survived by his wife, Barbara Foy; son Garry S. Foy, daughter Teresa Foy McGeough, and two grandchildren: Daniel and James McGeough. Services Sunday, February 27th at Palm Mortuary in Las Vegas. In lieu of flowers, donations may be made to: The Actors' Fund of America, 729 Seventh Avenue, 10th Floor, New York, NY 10019. Phone: (212) 221-7300.
















Next Column: March 6, 2005
Copyright: February 27, 2005. All Rights Reserved. Reviews, Interviews, Commentary, Photographs or Graphics from any Broadway To Vegas (TM) columns may not be published, broadcast, rewritten, utilized as leads, or used in any manner without permission, compensation and/or credit.
Link to Main Page
---
Laura Deni


CLICK HERE FOR COMMENT SECTION