D<! >
Broadway To Vegas
  
  REVIEWS INTERVIEWS COMMENTARY NEWS

| | |
| --- | --- |
| | |
MILWAUKEE REPERTORY THEATER INTERSECTIONS SUMMIT IS NOW SRO - - FILMS FOR GROWN UPS AWARD WINNERS - - THE CALIFORNIA JAZZ CONSERVATORY EXPANDS - - EVERY BRILLIANT THING - - JUNK WINS KENNEDY PRIZE - - DUCHESS KATE CURATES NATIONAL GALLERY EXHIBITION - - DR. SEUSS BIRTHDAY PARTY - - ANOTHER KIND OF LIFE AT THE BARBICAN - - DONATE . . . Scroll Down





Copyright: February 25, 2018
By: Laura Deni
CLICK HERE FOR COMMENT SECTION


MILWAUKEE REPERTORY THEATER INTERSECTIONS SUMMIT IS NOW SRO
Chad Bauman was appointed Milwaukee Rep's Managing Director in 2013. Previously, he was the Associate Executive Director at Arena Stage where he was instrumental in the 2010 opening of the Mead Center for American Theater, While at Arena Stage, he more than doubled earned revenue, reversed a decline in subscriptions by almost doubling the base, and shattered several company sales records that dated back almost 60 years.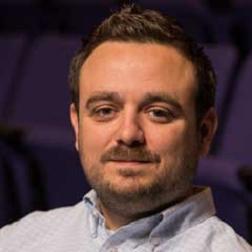 "Every American theater defines and is defined by a corner of America."
(Todd London, An Ideal Theatre: Founding Visions for New American Art)

Milwaukee Repertory Theater will host the first of its kind, Intersections Summit - March 23-25, 2018 - a national convening for community engagement practitioners in regional theaters across the country. As theaters continue to add community engagement practices to their institutions at increasing frequency, the Intersections Summit will be a platform for reflection, inquiry, and collaboration.

The first line of mission is to ignite positive change in the cultural, social, and economic vitality of its community, which means that Community Engagement is as vital to us as the art on our stages," stated Managing Director Chad Bauman in the official statement. "We hope to provide a space for regional theater community engagement practitioners to come together, share resources and increase our capacity for nationwide collective impact.

"At the heart of the Intersections Summit is the recognition that community engagement efforts constantly intersect with the work of others with colleagues in other areas of our organizations, with organizers and leaders in our communities, with donors, trustees, audiences, and artists. The Intersections Summit is an opportunity for practitioners and supporters of community engagement to name the tensions and the strengths that occur at these intersections, to build collective capacity across institutional and geographical borders, and to envision a future for community engagement in the American theater."

Cortney McEniry, Director of Community Engagement answered some questions for Broadway To Vegas.

Who thought up the idea? How long has this been in planning?

"Chad Bauman, our Managing Director, and Leda Hoffman, the former Director of Community Engagement, were considering hosting a gathering for community engagement practitioners when I started working at The Rep in June of 2017. We had our first meeting with our planning committee in August, and we've been moving forward on full blast since then," reported McEniry who has been coordinating the summit, although she emphasized that "it really is a building-wide effort. The Community Engagement and Education departments have been particularly involved, but there are dozens of people across the organization who are helping to make this a reality."

The reality has become more than they ever visualized.

"When we first began planning the summit, we anticipated about 60 attendees. We are now at 145, and having to turn people away because we simply can't fit more people into our meeting spaces. So, while there hasn't been a significant degree of difficulty, it has been an exciting challenge to continually consider adding more people to the convening."

What has been the reaction of such a summit from the national theatrical community?

"Overall, we've had an extremely positive reaction from our peers across the country. Community engagement practitioners tend to be collaborative and cheery folks, so it's not too surprising that we're receiving positive feedback. Attendees seem to be most excited to make connections with peers at other theaters, learn about other models and approaches for community engagement, and talk about the big picture ideas - why do we engage in the first place? What is the role of a theater in its community? How do we practice integrity, ethics, and justice in our work?

"Perhaps my favorite emails, however, have been from people who have just begun to add language and practices around engagement in their institutions," she related. "It's not easy to figure out the right way to approach this work; it takes a lot of thought, and sometimes it can feel like you're just talking in circles. It's a special opportunity for us to create a space where practitioners - especially practitioners new to the regional theater context - can bounce ideas off of one another, learn from the pioneers in our field, and walk away with a supportive network."

Is there a particular topic that has already sparked a lot of interest?

"I wouldn't say that there is one focused area of interest among attendees," she answered. "Every theater is situated in a different community, has a different artistic voice, appeals to different audiences. That means that the way engagement functions for each theater is so different - some initiatives really emphasize dialogue, others are dedicated to co-creating art with community members, others are really thinking about access and bringing performance into the community in new and innovative ways. There are a lot of approaches to this work, which is why we have so many sessions with really different topics.

"We know that participants will find their own path through the schedule based on their needs and the needs of their organizations," she continued. "The variety we're able to offer in our breakout sessions is also important because it provides a snapshot of the field - what are all of the different approaches to engagement right now, and how do they relate to one another?"

Two topics that won't be discussed are whether there is a need for increased security at performance spaces and the changing role of the critic.

The organizers "feel (those topics are) very out of scope in regards to the summit," Broadway To Vegas was told.

As to plans for next year. "The most planning we're doing for next year is keeping a very detailed list of names and emails for folks who are attending or who have voiced interest in attending, McEniry replied. "We would be thrilled to see another theater pick up the torch and host a similar gathering again in the future, and when they do, I'll have the Excel sheet ready."

in addition to McEniry, the Intersections Summit planning committee includes: Marcie Bramucci Elizabeth Broderson (A.C.T), Leah Harris (Dallas Theater Center), Anita Maynard-Losh (Arena Stage), Chris Moses (Alliance Theatre), Erica Nagel (McCarter Theatre Center), Nabra Nelson (Milwaukee Rep), Jesus Reyes (Center Theatre), Willa Taylor (Goodman Theatre), Jenny Toutant (Milwaukee Rep), and Mark Valdez (Mixed Blood, Alliance Theater)



Carmen Morgan is the founder and director of artEquity, a national program that provides tools, resources, and training to support the intersection of art and activism.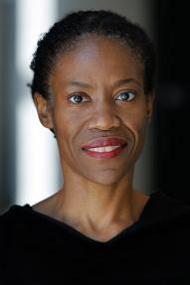 The Intersections Summit Keynote speaker is Carmen Morgan, founder and director of artEquity, a national program that provides tools, resources, and training to support the intersection of art and activism.

Some of the scheduled events include:

A Plenary Discussion on Dismantling Institutionalized Oppression in Regional Theaters followed by breakout sessions on Training for Community Engagement with Kathryn Dawson (The University of Texas at Austin), Leah Harris (Dallas Theater Center), Stephanie Etheridge Woodson (Herberger Institute for Design and the Arts at Arizona State University)

Executive Leadership Panel moderated by David Mallette (Management Consultants for the Arts). Panelists: Chad Bauman (Milwaukee Repertory Theater), Megan Carney (About Face Theatre), Amy Wratchford (The American Shakespeare Center).

Relaxed Performances Panel Discussion with Marcie Bramucci (People's Light), Erica Nagel (McCarter Theatre Center), Megan Diehl (Pennsylvania Shakespeare Center).

The Process of Community Engagement with Doug Borwick (ArtsEngaged), Kyle Gray (Santa Fe Opera), Dwayne Hartford and Steve Martin (Childsplay). Inventing and Re-inventing the Community with Brian Francoise (Everyman Theatre), Kelsey Tyler (Portland Center Stage at The Armory).

Collaboration Road with Mathew Schwarzman (Cultural Activism in the Classroom/Xavier University of Louisiana) and Joelle Worm (University of Wisconsin-Milwaukee) and The Spectrum of Community Engagement with Mary Sutton (Alley Theatre).

Disrupting Theatre as Passive Observer with Paula Alekson (McCarter Theatre Center), Rebecca Novick (Freelance Director), and Brenna Nicely (American Repertory Theater).

A National New Play Network Panel will feature Nan Barnett of the National New Play Network.

Youth Engagement section with Israel Jiménez (Arizona Theatre Company), Lucy O. Ahlborn and Anne McNamee Keels (Adventure Stage Chicago). Leaning Into Social Justice features Rebecca Noon (Trinity Rep), Jeannene Bragg (Curious Theatre), Coya Paz (Free Street Theater).

Building Cultural Understanding with Joanne Seelig Lamparter (Imagination Stage), Maria Asp and Ellie McKay (Children's Theatre Center), Elizabeth Nearing (Long Wharf Theatre).

Storytelling and CoCreating with Communities headlines playwright May Lee-Yang and Anita Maynard-Losh of Arena Stage.

Mini-Plenary: The Aesthetics of Engagement with Mark Valdez (Mixed Blood Theatre/Alliance Theatre) Attendees also will have an opportunity to see performances of One House Over by Catherine Trieschmann and Until the Flood by Dael Orlandersmith the latter followed by Act II Dialogue Circles in partnership with the Zeidler Center for Public Discussion.

If you haven't already registered to attend in person - don't fret. The Intersections Summit will be livestreamed on HowlroundTV, as well as coverage on social media.






Broadway To Vegas is supported through advertising and donations. Priority consideration is given to interview suggestions, news, press releases, etc from paid supporters. However, no paid supporters control, alter, edit, or in any way manipulate the content of this site. Your donation is appreciated. We accept PAYPAL. Thank you for your interest.



E-Book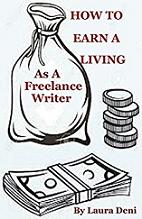 Soft back Book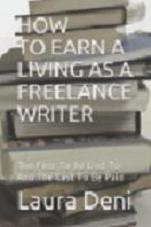 This is not your typical, totally boring textbook.

In the pages of How To Earn A Living As A Freelance Writer (the first to be lied to and the last to be paid) you'll find sex, celebrities, violence, threats, unethical editors, scummy managers and lawyers, treacherous press agents, sex discrimination; as well as a how-to for earning money by writing down words.





ART AND ABOUT


VICTORIAN GIANTS: THE BIRTH OF ART PHOTOGRAPHY

Duchess Kate is the Patron of the Portrait Gallery. Photo: Kensington Palace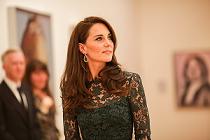 curated by Duchess Kate will display portraits by Oscar Rejlander, Lewis Carroll, Julia Margaret Cameron and Lady Clementina Hawarden, together for the first time.

The wife of Prince William is a Patron of the National Gallery, and is an avid and accomplished photographer. She has personally selected the photos for the show which focuses on the images of children and young women. The Duchess has termed the show and accompanying book 'captivating'.

Visitors to the exhibition will see Kate's captions alongside some of the photographs on display.

Her official letter, which she simply signed "Catherine" in part states:
"This period in the history of photography has long interested me. As a student at the University of St. Andrews, I chose it as the subject for my undergraduate thesis and photographs of children in particular, which feature predominately within the exhibition, are of real interest to me. these photographs allow us to reflect on the importance of preserving and appreciating childhood while it lasts. Children held a special place in the Victorian imagination and were celebrated for their seemingly boundless potential. This notion still rings true for us today and it underpins much of my official work and the charities I have chosen to support, and, indeed my role as the mother of a young family."

Kate, 36, will also visit the exhibition on the evening of February 28th, before it opens to the public on March 1st.

DR. SEUSS BIRTHDAY PARTY takes place Saturday, March 3, at the Springfield Museum in Springfield, IL.

Dr. Seuss is looking pretty good for 114!

Join in for an all-day, record-breakin', green-eggs and ham eatin', Cat in the Hat meetin' fabulous celebration of Springfield-native Theodor Seuss Geisel.

This is billed as their "biggest event all year, with Springfield Science Museum and the Amazing World of Dr. Seuss Museum opening an hour early at 9 am.

Set a Green Eggs & Ham World Record - Join Springfield Museums in setting a record for the most-ever servings of Green Eggs & Ham! Get your sample in the Wood Museum of Springfield History.

Then meet Tish Rabe who has written over 160 children's books for Sesame Street, Disney, Blue's Clues, Curious George, Huff and Puff and many others. In 1996 - five years after the death of Dr. Seuss - she was selected by Dr. Seuss Enterprises to create The Cat in the Hat's Learning Library, a new line of rhyming science books for early readers. Each child 12 and under will receive a free copy of The Thinga ma Jigger is Coming Today or Thump/The Lost Egg.

Mr. Vinny's Little Puppet Show is interactive. Kids use their heads to help him tell the story of The 12 Lil' Pigs and the Big Bad Pineapple.

Head to Toe Wacky Fashion Show where you can strut your stuff on the Cat Walk. Wear your own wacky outfit from home or put on your wearable creations from your day at the museums and let the paparazzi snap your photos like crazy! MC'd by Tish Rabe.

Dr. Seuss Cakes & Decorations is where you can see the real cakes and alternative creations throughout the galleries in every building, including a Seussian ice sculpture on the Quadrangle. Color a Stovepipe Hat - Use fabric markers to design and then wear your very own felt hat fit for a cat. Design Wild Socks - a pair of socks worthy of a Fox.

Dr. Seuss Photo Booth, Grab a Seussian prop to take some fun and memorable family photos. Seuss Trivia - Spin the big wheel, answer a trivia question, and win a prize! Questions are suitable for all ages. Seuss Puppet Theaters - Create your own performance with the Museum's Seuss shadow puppet and finger puppet theaters. Meet the Cat in the Hat and Thing 1 and Thing 2, Get a high five and take your photo with this wacky crew. Meet the Grinch. This lovable curmudgeon has come down from Mount Crumpet for one day only, to celebrate his creator's birthday.

If you think the place is filled with magic - it probably is. Strolling Magic with Malik the Magician will be making the rounds.

ANOTHER KIND OF LIFE

Another Kind of Life on display February 28-May 27, 2018. Photo: Barbican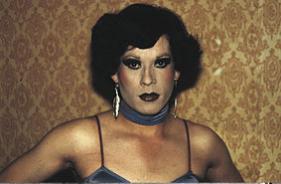 Touching on themes of gender and sexuality, drugs and addiction, youth culture and minorities of all kinds, the show features the work of 20 photographers from the 1950's to the present day.

Another Kind of Life follows the lives of individuals and communities operating on the fringes of society from America to India, Chile to Nigeria. The exhibition reflects a more diverse, complex view of the world, as captured and recorded by photographers.

Driven by personal and political motivations, many of the photographers sought to provide an authentic representation of the disenfranchised communities with whom they spent months, years or even decades with, often conspiring with them to construct their own identity through the camera lens.

Featuring a cast of transsexuals, cross-dressers, prostitutes, hustlers, bikers, junkies, eccentrics, circus performers, street urchins, tearaways, gang members, back-street peddlers and survivalists, the works present the outsider as an agent of change.

From street photography to portraiture, vernacular albums to documentary reportage, the show includes the Casa Susanna Collection, Paz Errazruiz, Pieter Hugo, Mary Ellen Mark and Dayanita Singh.

This exhibit is part of the Barbican's 2018 season The Art of Change, which explores how the arts respond to, reflect and potentially effect change in the social and political landscape.

February 28 - May 27, 2018 at The Barbican in London.

JOHN SINGER SARGENT GASSED one of the world's largest war-related paintings is being exhibited in the Midwest for the first time as part of the inaugural Wylie Gallery exhibition which is on display through June 3, 2018 at the National WWI Museum and Memorial in Kansas City, MO.

Gassed, which measures a staggering 21-feet long by nine-feet tall, is a landmark painting from famed artist John Singer Sargent depicting a line of British soldiers blinded by exposure to poison mustard gas at a dressing station on the Western Front in August 1918, as witnessed by Sargent. The work is considered one of the most important war-related works of the past several centuries. Upon viewing the painting for the first time, Sir Winston Churchill referred to the work as "brilliant genius."

"The significance of this painting cannot be understated – Gassed is one of the most important works of art from one of the preeminent artists of the past two centuries," said National WWI Museum and Memorial President and CEO Dr. Matthew Naylor. "Gassed is a national treasure in the United Kingdom and bringing this magnificent painting to the National WWI Museum and Memorial stands as one of the most important achievements in our history."

In a juxtaposition, a football match is being played in the background lit by the evening sun, seemingly unaware of the damaged and blinded parade of Tommies (British soldiers). Mustard gas was an indiscriminate weapon that caused widespread injury and burns, as well as affecting the eyes. The painting gives clues about the management of the victims, their relative lack of protective clothing and the impact and extent of the gas attack as well as its routine nature – the football (soccer) match carries on regardless.

Sargent completed the painting in March 1919 and it was one of the final noteworthy works he completed before his death in 1925 at the age of 69.

Gassed, which is on loan from the Imperial War Museums in the U.K., has been viewed by tens of millions of people since its completion.

John Singer Sargent Gassed also includes original maps showing the location of the dressing station where Sargent witnessed the scene and reproductions of many of Sargent's study drawings for the painting. Additionally, the Museum and Memorial partnered with the U.S. Army Chemical Corps Museum to feature historical and contemporary objects showing detection and protection from chemical warfare from World War I through the modern era.

Day in the Life: Gas Warfare takes place Sunday, March 11. The Living History Volunteer Corps will be on site to share stories of the Great War era and make history come to life. Visitors will learn about the history of the detection, protection and use of gas and how it changed how war was fought. Guests will have the opportunity to ask our Living History Volunteer Corps questions and view non-accessioned WWI objects up close. The event is free to the public.



E-Book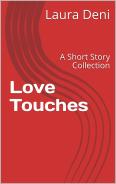 Soft back Book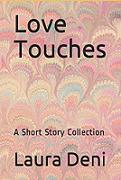 SWEET CHARITY


ACADEMY OF THE ARTS Achievement Awards Dinner takes place Monday, March 5, 2018 at the Rainbow Room in New York City.

Guild Hall in East Hampton, New York will honor artists and philanthropists "whose work has consistently inspired and touched us." The night is hosted by artist Eric Fischl, Academy President, along with Marty Cohen, Board Chair, and Andrea Grover, Guild Hall's Executive Director.

In 1985 Guild Hall's Board of Trustees initiated an awards program to recognize achievement in the arts. An independent jury was formed and elected Kurt Vonnegut, Willem de Kooning, and Alan Alda to receive the first Medals of Merit for excellence in the literary, visual, and performing arts. The following year, the Academy of the Arts was created, using as its nucleus the original jury and the original awardees. Since then, the membership has grown and reflects the impressive pool of influential visual, literary, and performing artists with ties to the East End of Long Island.

Guild Hall's Academy honors both summer and year-round East End residents. Some past honorees include: Sarah Jessica Parker, Matthew Broderick, Nathan Lane, Laurie Anderson, Steven Spielberg, Billy Joel, Elaine Stritch, Mel Brooks and Guild Hall board member Alec Baldwin for Performing Arts; Edwina von Gal, John Alexander, Ralph Gibson, Julian Schnabel, Willem de Kooning, Roy Lichtenstein, Bruce Weber, April Gornik and Chuck Close for Visual Arts; Jules Feiffer, Walter Isaacson, Jon Robin Baitz, Kurt Vonnegut, E. L. Doctorow, Edward Albee, Joseph Heller and Joe Pintauro for Literary Arts; and Special Awards to Eli Wallach, Anne Jackson, Dina Merrill and Peter Jennings, to name a few.

Funds raised benefit Guild Hall's mission of celebrating the artistic spirit on the East End by educating, inspiring, and enriching diverse audiences with excellent and engaging year-round programming.

LAS VEGAS PHILHARMONIC GALA starring Pink Martini along with members of the Las Vegas Philharmonic. Pink Martini's twelve musician "little orchestra" fronted by China Forbes, one of their two beguiling chanteuses, will bring their intoxicating mix of international music styles and lush vocals to the concert hall in an experience that is "uniquely part musical spectacle, part samba parade, part dance hall throwback, part sultry jazz club."

This electrifying concert is part of the Las Vegas Philharmonic's annual gala experience and will be complemented by an evening of separately ticketed events including a cocktail reception, silent auction, elegant dinner on the 5th floor of The Smith Center and a live auction.

Saturday, March 3, 2018.

LETTERS LIVE the acclaimed UK show, is making its US premiere with a fundraiser for 826LA and Women for Women International on February 26, 2018 at The Theatre Act hotel in Los Angeles.

Featuring Jarvis Cocker, James Corden, Minnie Driver, Stephen Fry, Jake Gyllenhaal, Mark Hamill, Anjelica Huston, Catherine Keener, Shirley Manson, Ian McShane, and Annabelle Wallis.

Inspired by Letters of Note, the bestselling anthology compiled by Shaun Usher, and To the Letter by Simon Garfield, over the years Letters Live has unearthed letters sent by people such as David Bowie, Yoko Ono, Mohandas Gandhi, Elvis Presley , Janis Joplin, Kurt Vonnegut, Charlotte Bronte, Richard Burton and Che Guevara, and placed them in the hands of such luminaries as Benedict Cumberbatch, Carey Mulligan, Elizabeth Banks, Jude Law, Juliet Stevenson, Colin Firth, Gillian Anderson, Ian McKellen, Mary J. Blige, Oscar Isaac, Russell Brand, Thandie Newton, Tom Hiddleston, Sally Hawkins, Stephen Fry, Nick Cave, Olivia Colman, Danny Boyle, Sir Ben Kingsley and many more.

The result is a show like no other called an "unforgettable journey through time."

All profits from tickets sales will be split and donated to Los Angeles-based non-profit organization 826LA - dedicated to supporting students with creative and expository writing skills - and Women for Women International, a non-profit humanitarian organization providing practical and moral support to female survivors of war.



E-Book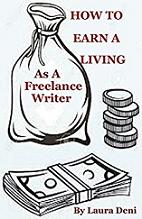 Soft back Book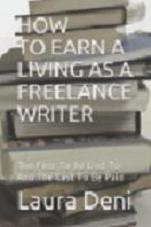 This is not your typical, totally boring textbook.

In the pages of How To Earn A Living As A Freelance Writer (the first to be lied to and the last to be paid) you'll find sex, celebrities, violence, threats, unethical editors, scummy managers and lawyers, treacherous press agents, sex discrimination; as well as a how-to for earning money by writing down words.





SPREADING THE WORD


QUEEN ELIZABETH II

Queen Elizabeth sat in the front row, next to Dame Anna Wintour at Richard Quinn's runway presentation showing during London Fashion Week. Photo: Royal Household.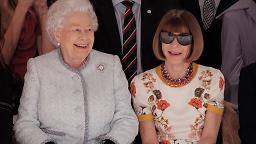 considered a fashion icon since she ascended the throne Last week she sat in the front next to Dame Anna Wintour at Richard Quinn's fashion show during London Fashion Week.

Afterwards she presented him with the first Queen Elizabeth II Award for British Design. Each year the British Fashion Council, in collaboration with the Royal Household, will select an emerging British fashion designer who shows talent and originality, while demonstrating value to the community and/or sustainable policies.

Since 2002 Angela Kelly has served as Her Majesty's personal assistant and senior dresser. For the past two years Kelly has been working on designing an award which The Queen wanted to give in recognition of the role the fashion industry plans in society and diplomacy.

The Award, designed by Kelly, was inspired by the Queen Elizabeth rose.

Richard Quinn created a print studio which offers accessible services to students and his peer group of emerging designers. Considered an emerging talent, Quinn studied at Central St Martin's in London and has been recognized for his exceptional prints.

During the afternoon event Queen Elizabeth also met young people from 'New Gen' – a British Fashion Council initiative that supports emerging talent. She also toured the showrooms to view the displays and meet designers



Sophie, The Countess of Wessex who is patron of the London College of Fashion and Kate, the Countess of Cambridge co-hosted a reception at Buckingham Palace. Photo: Kensington Palace. Photo: Royal Household.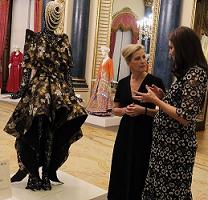 In a related event Duchess Kate and Sophie, the Countess of Wessex co-hosted a reception at Buckingham Palace on behalf of the Queen to showcase the work of the Commonwealth Fashion exchange.

Designers from around the 53 countries of the Commonwealth, representing the best in contemporary fashion and creativity, were partnered with communities representing traditional hand-crafts and artisan skills. These designers have created looks which have been created and were first showcased in Buckingham Palace, before moving to venues in London to be showcased to the public.

The exhibit was incredible. Headdresses displayed on each of the mannequins in the State Rooms were created using 6,000 pieces of reclaimed paper from the American action film Fast & Furious 6 directed by Justin Lin and written by Chris Morgan and starring Vin Diesel, Paul Walker, Dwayne Johnson, Michelle Rodriguez, Jordana Brewster, Tyrese Gibson, Chris "Ludacris" Bridges, Sung Kang, Luke Evans, Gina Carano, Gal Gadot, and John Ortiz.

The plinths (the heavy bases which supported the mannequins) were also reclaimed from the set of the popular BBC series Doctor Who.

Kate who is expecting her third child appeared in a dress by Erdem while Sophie, who is patron of London College of Fashion, selected a Burberry outfit. Both of the always stylish women had a chance to chat to artisans and designers at the reception

Designers and artisans talked about how they crafted their creations as part of the Commonwealth Fashion Exchange - such as the work between designer Haute Baso from Rwanda & artisan Ihato from Uganda.

Princess Beatrice also attended the evening at Buckingham Palace and spent time with designers and artisans discussing the looks created as part of the project.

JAMES CORDEN the Tony award winner who has his own talk show, The Late Late Show With James Corden spoke intelligently regarding gun control on his show, which aired last Tuesday, February 20, 2017. However, he did mention that he's been criticized for voicing his opinions, since he's a British citizen. James Corden, OBE has every right to comment. His remarks were appropriate, accurate, meaningful and those in positions of power should heed them. The people who should keep quiet are the ones who criticized Corden.

ROSEMARY SQUIRE was made a Dame by Queen Elizabeth II at Buckingham Palace on February 16, 2018.

She receives the honor for Services to Theatre and Philanthropy.

Dame Rosemary Squire is the co-owner and joint chief of the Ambassador Theatre group alongside her husband, Sir Howard Panter. The Theatre group currently owns 39 theatres in the West End as well as regional venues across the UK.

THE CALIFORNIA JAZZ CONSERVATORY celebrates its 20th anniversary today, Sunday, February 25, by opening Rendon Hall, an intimate, 100-seat performance venue. The opening week will showcase performers who are on the conservatory faculty. Kicking off the program today is The Marcos Silva Group featuring Brazilian Marcos Silva on the piano and synthesizer; Scott Thompson - Bass; Mauricio Zottarelli - Drums; and saxophonist Gary Meek. On Wednesday, organist and 2017 DownBeat Rising Star, Wil Blades; and drummer, composer, educator, San Francisco's Scott Amendola will initiate a weekly series Jazz in the Neighborhood. On Thursday, the Montclair Women's Big Band, founded by CJC faculty members, trumpeter Ellen Seeling and saxophonist Jean Fineberg, brings together some of the Bay Area's best jazz women in a launch-week performance in Rendon Hall.

Also part of today's events is a Crash Course in Sound Systems for Instrumentalists/Vocalists. The workshop taught by sound technician Lee Brenkman, will offer "survival skills to help instrumentalists and singers get the best results from their sound equipment from a single microphone to a complete sound system and how to successfully interact with sound technicians at venues with sound systems."

An expansion of the main campus, Rendon Hall is the centerpiece of a $3.5 million build-out into the ground floor of a brick storefront. Called the Jerry Fiddler Annex, it will include the conservatory's first-ever music library of 8,000 titles, largely on vinyl with turntables for playing them.

When the Jazz school attained college accreditation, in 2009, it was rechristened the California Conservatory of Music. The Jazz school still functions, offering community music classes to 600 students, mostly at night.

The day school conservatory is America's only accredited independent college totally dedicated to jazz, draws music students from across the nation and around the world.

The California Jazz Conservatory offers a Bachelor of Music Degree and an Associate of Arts Degree in Jazz Studies, and concentrations in Brazilian Jazz, Audio Production and North American Roots Music.

TODAY, SUNDAY FEBRUARY 25 is National Chocolate-Covered Peanuts Day and National Clam Chowder Day. Monday is National Pistachio Day. Tuesday, February 27, is National Strawberry Day and National Kahlua Day. Wednesday, February 28, is National Chocolate Soufflé Day and Rare Disease Day, although rare diseases are not caused by eating chocolate soufflé. Thursday, March 1, is National Pig Day and National Peanut Butter Lover's Day. Oinkers love peanut butter. Before you stuff an apple in its mouth, give it a last meal of peanut butter. Friday, March 2, is Dr. Seuss Day, so make sure when you eat that pig you also serve green eggs.






E-Book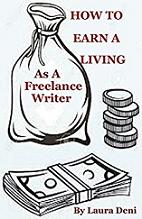 Soft back Book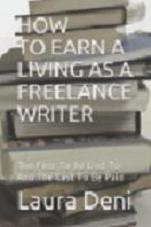 This is not your typical, totally boring textbook.

In the pages of How To Earn A Living As A Freelance Writer (the first to be lied to and the last to be paid) you'll find sex, celebrities, violence, threats, unethical editors, scummy managers and lawyers, treacherous press agents, sex discrimination; as well as a how-to for earning money by writing down words.





OTHER PEOPLE'S MONEY


BRAVO TO GEORGE AND AMAL CLOONEY who announced that they will donate $500,000 to the March for Our Lives, a demonstration to advocate for gun control in the wake of the Stoneman Douglas Hih School shooting in Parkland, Florida.

The Clooneys will also participate in the march on Washington, DC.

"Amal and I are so inspired by the courage and eloquence of these young men and women from Stoneman Douglas High School," George Clooney said in a statement released last Tuesday. "Our family will be there on March 24 to stand side by side with this incredible generation of young people from all over the country, and in the name of our children Ella and Alexander, we're donating $500,000 to help pay for this groundbreaking event. Our children's lives depend on it."

Quickly following were generous benefactors Oprah Winfrey and Steven Spielberg stating they would match the Clooney gift and each donate $500K to March for Our Lives.

The March 24 rally is organized by five teenagers who survived the Valentine's Day mass shooting - classmates Jacqueline Coren, Emma Gonzalez, Cameron Kasky, David Hogg, and Alex Wind - in collaboration with the nonprofit Everytown for Gun Safety. Other rallies will also be organized in cities throughout the US.

CHEF RICK BAYLESS FOUNDATION has announced a pledge of $170,000 to Chicago theaters. The famed chef is a well known theatre buff. A frustrated actor, in 2012, Bayless partnered with Lookingglass Theatre Company in Chicago to stage his play Rick Bayless in Cascabel, which Bayless created along with Tony Hernandez and Heidi Stillman. The sold out show opened on March 21, 2012 to favorable reviews and ran through April 29.

A return engagement took place July 30 - August 31, 2014.

"In this sensual tale of love and hunger, the audience will join the guests of the boardinghouse Cascabel at their courtyard table. From his meager kitchen, the mysterious new cook conjures an enchanting cuisine, which seems to give those who eat it fantastic and magical abilities. But he is singularly focused on the proprietress of the house, a melancholy woman with no interest in his food, who barely ever leaves her room. Will she ever try a bite? And what will happen if she does?" Bayless played the romantic lead.

Although the new theatre awards in the form of $10,000 grants to 17 local theater companies took place in December 2017, the news was announced last week. The grants are the official first act of the Chicago based Bayless Family Foundation, headed by Kevin Sullivan, the chef's son-in-law.

Bayless has pledged more grants will be available to theatres.

The first recipients are: 16th Street Theater, Remy Bummpo Theatre, Black Ensemble Theater, Bohemian Theatre Ensemble, Silk Road Rising, Broken Nose Theatre, Strawdog Theatre, Griffin Theatre, The Hypocrites, Lookingglass Theatre, Theo Ubique Cabaret, Porchlight Theatre, Timeline Theatre, Teatro Vista, The House Theatre of Chicago, Shattered Globe Theater and Raven Theatre.

Previously, the chef who specializes in traditional Mexican cuisine with modern interpretations and is known for his PBS series Mexico: One Plate at a Time has financially supported sustainable farming - giving more than $2 million in support of small Midwestern family farms, With the 2016 cash sale of his Frontera Foods brand to the ConAgra Foods conglomerate, reportedly for $108.9 million in cash, Bayless was able to expand his grant giving to include support of live theatre.

THE HAMMER MUSEUM affiliated with UCLA (University of California, Los Angeles) has received $50 million in gifts for an expansion, including $30 million from L.A. philanthropists Lynda and Stewart Resnick.

The Resnicks are owners of the Wonderful Company, which invests in health brands.

The museum also announced that it has received $20 million from the television producer Marcy Carsey, who has been the chair of the museum's board since 2014.

In 2013 Carsey made a gift of $20 million to the University of New Hampshire to support the creation of the new Carsey School for Public Policy. This gift is the second largest in the university's history.



E-Book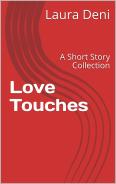 Soft back Book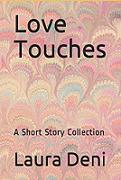 JUNK the play by Ayad Akhtar which has been awarded the 2018 Edward M. Kennedy Prize for Drama Inspired by American History.

Presented by Columbia University, the award was announced by Columbia University and Ambassador Jean Kennedy Smith. Tony-nominated and Pulitzer Prize-winning playwright Akhtar, who won over four other finalists, will be awarded $100,000.

Ambassador Smith created the Prize to honor the life and legacy of her brother, the late senator from Massachusetts. The Prize is announced each year on or near his birthday, February 22.

The Edward M. Kennedy Prize is given annually through Columbia University to a new play or musical of merit that enlists theater's power to explore the past of the United States, to participate meaningfully in the great issues of our day through the public conversation, grounded in historical understanding, that is essential to the functioning of a democracy.

Musicals and plays that were initially produced in 2016 or 2017 were eligible for the 2018 prize. The other finalists, announced on January 25, were: Bella: An American Tall Tale by Kirsten Childs, produced by Playwright Horizons; Roe by Lisa Loomer, produced by Oregon Shakespeare Festival, Berkeley Repertory Theatre, and Arena Stage;Skeleton Crew by Dominique Morisseau, produced by the Atlantic Theater Company; and King of the Yees by Lauren Yee, produced by the Goodman Theatre.

The voting jury for the 2018 Kennedy Prize included: Carol Becker, Dean of the School of the Arts, Columbia University; Kristoffer Diaz, educator and playwright; Gabriel Kahane, songwriter; Shamus Khan, Professor and Chair of Sociology and Special Advisor to the Executive Vice President for Arts and Sciences, Columbia University; Steven Levenson, playwright; Mona Mansour, playwright; Kate Moira Ryan, playwright; James Shapiro, Larry Miller Professor of English and Comparative Literature, Columbia University; and Imani Uzuri, composer.

The Prize Board of Governors includes: Mandy Hackett, Associate Artistic Director, The Public Theater, New York City; Jean Howard, George Delacorte Professor in the Humanities and Chair, Department of English and Comparative Literature, Columbia University; Alice Kessler-Harris, R. Gordon Hoxie Professor of American History in Honor of Dwight D. Eisenhower, Columbia University; Tony Kushner, Pulitzer Prize-winning playwright; Ambassador Jean Kennedy Smith, Presidential Medal of Freedom recipient; and Amanda Smith, author.

Previous winners of the prize include Taylor Mac's A 24-Decade History of Popular Music in 2017, Lin-Manuel Miranda's Hamilton in 2016, and Suzan-Lori Parks' Father Comes Home from the Wars in 2015.

TO ALL OF THE FILMS FOR GROWN UPS award winners.

The AARP's 17th Annual Movies For Grownups Awards took place at the Beverly Wilshire Four Seasons Hotel in Beverly Hills, CA on February 5, 2018 and aired Friday, February 23, 2018 on PBS co-produced by Great Performances. It marked the first - hopefully not the last - time the awards were televised.

Hosted by Alan Cumming, Helen Mirren received the Career Achievement Honor.

The award winners:
Best Picture/Best Movie for Grownups: - Star Wars: The Last Jedi, winning over Get Out, Lady Bird, The Shape of Water and Three Billboards Outside Ebbing, Missouri.
Best Actress: Annette Bening for Film Stars Don't Die in Liverpool.
Best Actor: Gary Oldman for Darkest Hour.
Best Supporting Actress: Laurie Metcalf for Lady Bird.
Best Supporting Actor: Richard Jenkins for The Shape of Water.
Best Director: Guillermo del Toro for The Shape of Water
Best Screenwriter: Aaron Sorkin for Molly's Game
Best Ensemble: Get Out
Best Grownup Love Story: The Greatest Showman
Best Intergenerational Film: The Florida Project
Best Time Capsule: Dunkirk Best Documentary: I Am Not Your Negro



HAROLD AND MAUDE

Bill Milner and Sheila Hancock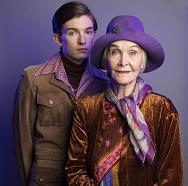 a stage adaptation of the 1971 comedy written by Colin Higgins who also wrote the film's screenplay.

Directed by Charing Cross Theatre's artistic director Thom Southerland.

Starring Olivier Award-winner Sheila Hancock and Bill Milner.

Equal parts dark comedy and romantic innocence, Harold and Maude is an idiosyncratic romantic fable told though the eyes of the most unlikely pairing: a compulsive, self-destructive young man and a devil-may-care, septuagenarian bohemian.

Dame Marjorie "Maude" Chardin (Olivier Award-winner Sheila Hancock), is a free spirit who wears her hair in braids, believes in living each day to its fullest, and "trying something new every day". Harold Parker Chasen (Bill Milner) is an 18-year-old man who is obsessed with death, attends funerals of strangers for entertainment and stages elaborate fake suicides. Through meeting Maude at a funeral, he discovers joy in living for the first time.

Harold and Maude dissolves the line between darkness and light along with ones that separate people by class, gender and age.

The cast also includes: Anthony Cable, Rebecca Caine, Christopher Dickins, Joanna Hickman, Samuel Townsend, Anne White and Johnson Willis.

Set design by Francis O'Connor, costumes by Jonathan Lipman, lighting by Matt Clutterham, sound design from Andrew Johnson and compositions by Michael Bruce.

Harold and Maude runs at the Charing Cross Theatre in London from February 26 to March 31, 2018.

EVERY BRILLIANT THING by Duncan MacMillan with Jonny Donahoe.

Directed by Jason Loewith.

Alexander Strain plays the Narrator in Every Brilliant Thing. He guides the audience through the remarkable one-man show that elicits as much laughter as it does tears in creating its catalogue of gratitude with a unique theatrical style.

"Could you name a hundred things that make life wonderful? A thousand? How about a million? A 7 year-old child confronted by his mother's attempted suicide makes a list of things to live for that grows from childhood to adolescence to adulthood. From "Ice Cream" (#1 on the list) to "the Alphabet" (#999,997). In this remarkable one-person show the audience becomes a custodian of the list, a co-conspirator in the child's plot to hold-back the darkness, and members of an ensemble that creates the evening's story, curling the audience in its generous embrace (and giving a few of them a chance to act, too.)"

Co-Produced with Everyman Theatre. Performances February 28 - March 25, 2018 in the Mulitz-Gudelsky Theatre Lab at the Olney Theatre in Olney, Maryland.

On Saturday, March 3, 2018 a Behind-the-Scenes Event - Practicing Resiliency - will take place.

"What do you do to cope with the stress you encounter in everyday life? How about when impacted by a mental illness? In Every Brilliant Thing, a seven year old starts a list of all of the world's most brilliant things after his mother attempts suicide, but we all have different ways of continuing to find hope in light of trauma.

"Join NAMI MC (National Alliance on Mental Illness of Montgomery County) and Jason Loewith Director of Every Brilliant Thing and OTC Artistic Director, for a discussion on practicing resiliency after trauma, addressing mental health and suicide in the media and with our peers, and training our brains to scan our world for the positive. Moderated by OTC Associate Artistic Director Jenna Duncan, we'll discuss how these topics and more relate to the creation of the powerful piece that is Every Brilliant Thing.

THE GREAT WAVE by Francis Turnly.

Directed by Indhu Rubasingham.

Set in Japan and North Korea, on a Japanese beach, teenage sisters Hanako and Reiko are caught up in a storm. Reiko survives while Hanako is lost to the sea. Their mother, however, can't shake the feeling her missing daughter is still alive, and soon family tragedy takes on a global political dimension.

Starring Kae Alexander, Rosalind Chao, Tuyen Do, Vincent Lai, Kwong Loke, Frances Mayli McCann, Kirsty Rider, Leo Wan and David Yip.

Designer: Tom Piper - Video Designer: Luke Halls - Lighting Designer: Oliver Fenwick - Music: David Shrubsole - Sound Designer: Alex Caplen - Movement Director: Polly Bennett - Fight Director: Kev McCurdy.

A co-production with the Tricycle Theatre has performances at the National Theatre in London March 10-April 14, 2018.

THE INHERITANCE a new play in two parts by Matthew Lopez.

Directed by Stephen Daldry.

Legendary stage and screen actress Vanessa Redgrave will headline in the role of Margaret. The cast features Andrew Burnap as Toby, John Benjamin Hickey as Henry, Samuel H Levine as Adam/Leo and Kyle Soller as Eric. Hugo Bolton, Robert Boulter, Hubert Burton, Syrus Lowe, Michael Marcus, Luke Thallon and Michael Walters will also perform in the show.

The Inheritance is and is set in New York City in the present day. The piece offers a view of gay life in the city a generation after the AIDS crisis. The play is described as: "You have to wonder why there isn't a word in the English language for the fireworks that go off in your brain when you finally kiss someone you've wanted for years. Or for the intimacy and tenderness you feel as you hold the hand of a suffering friend. A generation after the worst of the AIDS crisis, what is it like to be a young gay man in New York? How many words are there now for the different kinds of pain, the different kinds of love?"

It is also officially billed as "hilarious and profound heart-breaker."

A major world premiere in two parts The Inheritance runs at the Young Vic in London from March 28 to May 19 with previews from March 2, 2018.


WHO'S WHERE




TONY NOMINEE JARROD SPECTOR presents his new show Jukebox Life which takes the audience on Jarrod's journey to the bright lights of Broadway. Backed by the sounds of a red-hot seven-piece band and intertwined with videos from throughout his career, Spector will be singing songs from his roles as Frankie Valli in Jersey Boys and Barry Mann in Beautiful. Presented by On Stage at Kingsborough March 3, 2018 at the Leon M. Goldstein Performing Arts Center Kingsborough Community College, Brooklyn, NY.

THE CHIEFTAINS after more than 50 years of innovative music-making, The Chieftains are the best-known Irish band in the world today. They perform Tuesday, February 27, 2018 at Scottsdale Arts in Scottsdale, Arizona.

ELVIS COSTELLO performs in the intimate Encore Theater of Wynn Las Vegas February 28 through March 10, 2018.

K. D. LANG sings her hits Thursday, March 1, 2018 at Sunset Center in Carmel-by-the-Sea, CA.

ED SHEERAN opens a two nighter on Friday, March 2, at the Perth Stadium in Perth WA, Australia.

ETHAN BORTNICK the 17- year old who performs good music stars at the Crest Theatre in Sacramento, California next Sunday, March 4, 2018. On Saturday, March 10, he can be enjoyed at the Fox Performing Arts Center in Riverside, CA.


FINAL OVATION


NANETTE FABRAY Tony award winning actress died February 22, 2018 at her home in Rancho Palos Verdes, California. She was 97.

She began her career performing in vaudeville as a child and became a musical theatre actress during the 1940s and 1950s.She studied opera at Juilliard with Lucia Dunham during the latter half of 1941 while performing in her first Broadway musical, Cole Porter's Let's Face It!, with Danny Kaye and Eve Arden. During the 1940s and early 1950s, starring in such productions as By Jupiter (1942), My Dear Public (1943), Jackpot (1944), Bloomer Girl (1946), High Button Shoes (1947), Arms and the Girl (1950), and Make a Wish (1951). In 1949, she won the Tony Award for Best Performance by a Leading Actress in a Musical for her portrayal of Susan Cooper in the Kurt Weill/Alan Jay Lerner musical Love Life. She received a Tony nomination for her role as Nell Henderson in 1963 for Mr. President 1963 after an eleven-year absence from the New York stage. Fabray continued to tour in musicals for many years, appearing in such shows as Wonderful Town and No No Nanette.

Her most notable film appearance was with Fred Astaire in The Band Wagon (1953), considered to be one of MGM's best musicals.

In the mid-1950s, she served as Sid Caesar's comedic partner winning three Emmy awards.

She played the mother of Ann Romano (Bonnie Franklin) on One Day at a Time and the mother of Mary Richards on The Mary Tyler Moore Show. On the 1990s ABC sitcom Coach, Fabray portrayed the mom of a character played by Shelley Fabares, her real-life niece.

Fabray overcame a significant hearing impairment and was a long-time advocate for the rights of the deaf and hard of hearing. Her honors representing the handicapped include the President's Distinguished Service Award and the Eleanor Roosevelt Humanitarian Award.

Fabray was married twice: for four years (1947-51) to David Tebet a Broadway publicist who became VP for Talent Relations at NBC and then to screenwriter Ranald MacDougall from 1958 till his death in 1973. She had one son, Dr. Jamie MacDougall, who survives her, as do two grandsons, and niece Shelley Fabares and her husband, actor Mike Farrell.

EMMA CHAMBERS a British actress died of natural causes on February 21, 2018. She was 53.

Chambers was best known for her role as Alice Tinker in BBC television series The Vicar of Dibley which aired in America on PBS, for which she won the British Comedy Award for Best TV Actress. She also starred in the hit 1999 film Notting Hill and 1994 television miniseries Martin Chuzzlewit.

She was a stage actress for about 10 years before her major break in television. Her stage appearances included: Tartuffe and Invisible Friends. In 2002, she toured with the Michael Frayn play, Benefactors, where she starred opposite Neil Pearson.

Chambers is survived by her husband, actor Ian Dunn.

SRIDEVI KAPOOR famed Bollywood actress, was found dead in her bath tub. She accidentally drowned after losing consciousness and had traces of alcohol in her system, a forensic report stated. Her death was initially reported to be from cardiac arrest. She died February 24, 2018 in Dubai, UAE where she was attending the wedding of her nephew. She was 54.

Sridevi made her Bollywood debut in 1979 and soon became one of Bollywood's most highly sought-after actresses. She was referred to as "one of Bollywood's most treasured and enduring talents."

Her performance in Gauri Shinde's 2012 hit, English Vinglish, was memorable. She starred as Shashi, an Indian housewife who only speaks Hindi but is thrust onto the streets of New York to help arrange her niece's wedding. After a series of humiliations, Shashi decides she needs to learn English and enrolls in a four-week crash course.

Indian Prime Minister Narendra Modi and London Mayor Sadiq Khan both paying tribute to her and sent condolences to Sridevi's family.

She is survived by her husband, producer Boney Kapoor, and daughters Jhanvi and Khushi Kapoor.






E-Book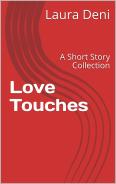 Soft back Book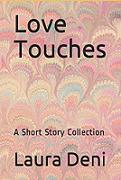 Next Column: March 4, 2018
Copyright: February 25, 2018 All Rights Reserved. Reviews, Interviews, Commentary, Photographs or Graphics from any Broadway To Vegas (TM) columns may not be published, broadcast, rewritten, utilized as leads, or used in any manner without permission, compensation and/or credit.
Link to Main Page
---
Laura Deni



For the snail mail address, please E-mail your request.
CLICK HERE FOR COMMENT SECTION