! >
Broadway To Vegas
  
  REVIEWS INTERVIEWS COMMENTARY NEWS

| | |
| --- | --- |
| | |
THE CHER SHOW REVIEW - - A 2nd-ANNIVERSARY CELEBRATION FOR COME FROM AWAY - - MEGHAN THE DUCHESS OF SUSSEX DONATES BABY SHOWER BOUQUETS - - THE WEDDING OUTFITS OF HRH PRINCESS EUGENIE AND MR. JACK BROOKSBANK - - LINCOLN CENTER THEATER STAGES CAMELOT AS BENEFIT - - ADMISSIONS - - KING LEAR STARRING GLENDA JACKSON - - THE ST. MAARTEN HEINEKEN REGATTA - - DONATE . . . Scroll Down





Copyright: February 24, 2019
By: Laura Deni
CLICK HERE FOR COMMENT SECTION


Broadway To Vegas sincerely apologizes to readers of last week and this week's columns. A totally unexpected emergency took place. Attempting to cope with such a situation has resulted in unforeseen complications - including shortened columns with sections omitted. By next week, hopefully, all entities wil be able to properly perform. Again, Broadway To Vegas apologizes.
CHER'S HITS AND COSTUMES DAZZLE BROADWAY IN THE CHER SHOW
Sonny and Cher from the original television show.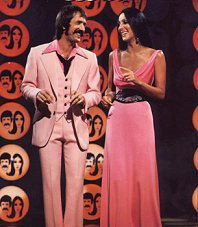 Jukebox musicals are a difficult type of musical to successfully bring to fruition. There appear to be four types: those which simply present chart making hits in a pleasant but non story regulated format - being the best, always entertaining and successful: The jukebox musical which is used as a musical base for a story totally unrelated to the creation of the song; Mamma Mia! being the most famous and successful. Another type is a jukebox musical which tell the story of a group - Jersey Boys a landslide winner in that race.

Then there is the more problematic and difficult effort of using hit songs to tell the story of a person. Tying for taking home the blue ribbon - - Beautiful The Carol King Musical and Jelly's Last Jam which told the story of jazz icon Ferdinand Joseph LeMothe, a.k.a. Jelly Roll Morton.

Broadway's most recent musical/biography is The Cher Show, currently at The Neil Simon Theatre is a must see show for Cher fans.

This new bio musical featuring a book by Tony Award winner Rick Elice and directed by Tony Award nominee Jason Moore, The Cher Show stars Tony Award nominee Stephanie J. Block, Teal Wicks, and Micaela Diamond in the role of the iconic singer and actress at various times in her life and career. They are joined by Tony Award nominee Jarrod Spector as Sonny Bono, Tony Award nominee Michael Berresse as Bob Mackie, Michael Campayno as Rob Camilletti, Matthew Hydzik as Gregg Allman, and Tony Award nominee Emily Skinner as Georgia Holt.

Extra special reasons to see the show are Stephnaie J. Block's portrayal of the adult Cher - those drop dead gorgeous, signature Bob Mackie costumes and veteran Broadway performer Emily Skinner as Cher's mother

Christine Jones, Brett J. Banakis, and Darrel Maloney's Scenic Design is also eye catching.

I have a long in person history with the superstar. I was at both the show and at the backstage opening night party in her dressing room - including having my picture taken wit her - when she made her first Las Vegas appearance with then husband Sonny Bono. Over the years I've met her, reviewed her shows, written about her and observed first hand some of the events in her life.

I've witness her serve as an obedient puppet to Sonny - to by pure accident being at the court house when she came to get married to Gregg Allman - to thrilling at how she gained control of her own life and created the icon image of one of the greatest superstars of the world.

She is a woman's libber by doing.

It's difficult to separate the reality of what was, to the current stage illusion in The Cher Show, which doesn't lose focus as much as presenting too much.

Energetic choreography by Christopher Gattelli.

Musical supervision by Daryl Waters. In addition to the above mentioned the cast includes: Dee Roscioli, Marija Abney, Carleigh Bettiol, Taurean Everett, Michael Fatica, Ashley Blair Fitzgerald, Michael Graceffa, Blaine Alden Krauss, Sam Lips, Tiana Okoye, Amy Quanbeck, Angel Reda, Jennifer Rias, Michael Tacconi, Tory Trowbridge, Christopher Vo, Alena Watters, Charlie Williams and Ryan Worsing.






E-Book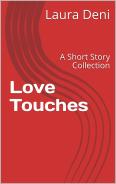 Soft back Book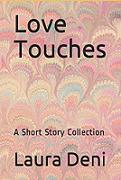 Broadway To Vegas is supported through advertising and donations. Priority consideration is given to interview suggestions, news, press releases, etc from paid supporters. However, no paid supporters control, alter, edit, or in any way manipulate the content of this site. Your donation is appreciated. We accept PAYPAL. Thank you for your interest.



E-Book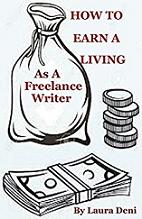 Soft back Book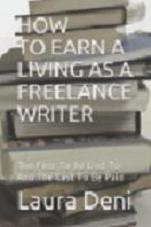 This is not your typical, totally boring textbook.

In the pages of How To Earn A Living As A Freelance Writer (the first to be lied to and the last to be paid) you'll find sex, celebrities, violence, threats, unethical editors, scummy managers and lawyers, treacherous press agents, sex discrimination; as well as a how-to for earning money by writing down words.





ART AND ABOUT


THE WEDDING OUTFITS OF HRH PRINCESS EUGENIE AND MR. JACK BROOKSBANK

HRH Princess Eugenie and husband Jack Brooksbank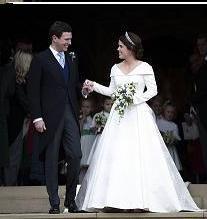 will go on display in Windsor Castle from1 March 1, 2019. The Princess's wedding dress was designed by Peter Pilotto and Christopher De Vos, who in 2007 founded the British-based label Peter Pilotto, known for its innovative textile design.

Princess Eugenie, along with the two designers worked closely together on the design of the dress, researching previous wedding dresses worn by members of the Royal Family and identified a silhouette. During several fittings, the dress was developed layer by layer, from the corset and complex underskirt to the fitted bodice and full pleated skirt. The dress has a neckline that folds around the shoulders to a low back, which drapes into a flowing full-length train. Her Royal Highness specifically requested a low back to show the scar from surgery she underwent aged 12 to correct scoliosis.

The fabric of the dress, also designed by Pilotto and De Vos, includes a number of symbols that are meaningful to Princess Eugenie. They include a thistle for Scotland, acknowledging the couple's fondness for Balmoral; a shamrock for Ireland, as a reflection of the bride's maternal family; the White Rose of York; and ivy, representing the couple's home, Ivy Cottage. The symbols were reinterpreted in a garland motif, created with an intricate weaving technique.

Princess Eugenie wore the Greville Emerald Kokoshnik Tiara, which was lent to her by he r grandmother, Her Majesty The Queen. On public display for the first time, the tiara is made of brilliant and rose cut diamonds pavé set in platinum, with six emeralds on either side. It was made by the Parisian jewellery house Boucheron for Mrs Greville in 1919 in the fashionable kokoshnik style popularized in the Russian Imperial Court. Mrs Greville bequeathed the tiara to Queen Elizabeth, consort of King George VI, in 1942. Princess Eugenie's diamond and emerald drop earrings, which were a wedding gift from the groom, will also be on display.

And. let's not forget the groom. He looked good, too. Jack Brooksbank's wedding outfit was a black and grey morning suit with a vivid blue waistcoat, made by tailors at Huntsman on Savile Row.






E-Book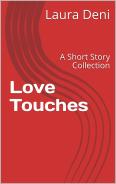 Soft back Book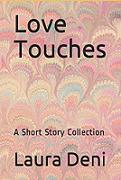 SWEET CHARITY


CAMELOT will be a one-night-only benefit concert for New York's Lincoln Center Theater on March 4, 2019.

Lin Manuel Miranda will star as King Arthur.

Directed by Tony winner Bartlett Sher, the cast will also feature fellow Tony winners Ruthie Ann Miles as Nimue and Julie White as Morgan Le Fey, Solea Pfeiffer as Guenevere, Jordan Donica as Sir Lancelot, Dakin Matthews as Merlyn, Ethan Slater as Mordred, and Tony nominee Jenn Colella , Jason Danieley, and Bonnie Milligan as three of the Knights of the Round Table.

Ted Sperling will conduct a 30-piece orchestra performing the original orchestrations by Robert Russell Bennett and Philip J. Lang and choral arrangements by Trude Rittman.

Andy and Betsy Kenny Lack, Brooke and Daniel Neidich, and Caryn Zucker are the co-chairs of the evening; proceeds will go to LCT's productions and education programs.

MOTHER TO BE MEGHAN, THE DUCHESS OF SUSSEX spent last week in New York City where her friends threw an elegant baby shower for the American wife of Prince Harry. After the festivities Repeat Roses which specializes in collecting and remodeling bouquets and flower arrangements after events before donating them to charities, was hired to retrieve the baby shower flowers from inside the lavish penthouse at The Mark where the event took place.

Repeat Roses later delivered the bouquets to young cancer patients at the Ronald McDonald House in New York and the fragile men at the Vyse Avenues Program.



SPREADING THE WORD


THE JACKSONS - JACKIE, TITO, JERMAINE AND MARLON will headline the St. Maarten Heineken Regatta on Sunday, March 3, 2019.

Caribbean Electro R&B Trailblazers Shermanology will perform after The Jacksons.

The St. Maarten Heineken Regatta is famous for world-class racing and attracting some of the world's top musical acts for their legendary parties.

Now in its 39th year, the St. Maarten Heineken Regatta sports a brand new 2-handed racing class. The sailing and parties take place over four days February 28 - March 3, 2019. Four days of World-Class racing mixing perfectly with the awesome Heineken parties, electrifying the island well into the night. The entire event is located at the St. Maarten's Heineken Regatta Village at the Port de Plaisance Resort, Casino and Yacht Club. Get ready for some Legendary "Serious Fun"!

The musical headline act for Friday March 1, 2019 is Alison Hinds – also known as a Queen of SOCA – who promises to bring a flavor of the Caribbean to regatta competitors and spectators. Alison is famous for collaborations with Richie Spice and Shaggy such as King and Queen and Can't Let My Love Go, and for her global smash hit single Roll It Gal. This will be Alison's second time performing for the event.

When Alison is not performing, she works as an advocate for causes such as AIDS awareness, women's rights, diabetes and cancer foundations as well as organizations for disabled and physically challenged children. In 2018, Alison joined Rihanna as the only other female to be designated with a Cultural Ambassador post for Barbados.

Fatman Scoop – the music industry's official hype man – will perform on Saturday, March 2m 2019.

The St. Maarten Heineken Regatta is four days of world-class racing in the crystal-clear waters of the Caribbean, powered by the cooling northeast trade winds and run by an experienced and friendly race team. Over the four days, thousands of sailors from over 35 countries come to compete in world-class racing.

A 2nd-ANNIVERSARY CELEBRATION FOR COME FROM AWAY takes place March 3 at 92Y in New York City.

The musical tells the heart-stealing, Tony-winning, Grammy-nominated, critical and box office smash hit that tells the remarkable true story of 7,000 passengers stranded after 9/11 and the small Newfoundland town that welcomed them.

Irene Sankoff and David Hein (book, music, & lyrics), and cast members Happy McPartlin, Jim Walton and Julie Reiber come to 92Y on March 3 to share favorite memories and inside stories in conversation with Playbill's Ruthie Fierberg.

The event also includes special performances of two songs from the show – Me and the Sky and Stop the World.

THE GODFATHER IN CONCERT relive this chilling portrait of the Sicilian clan's rise and near fall from power as the Armenian State Symphony Orchestra conducted by Justin Freer performs Nino Rota's Oscar-nominated score live to the movie. This ten-time Academy Award winning film features Marlon Brando as the Corleone family patriarch, accompanied by career-making performances from Al Pacino, James Caan, and Robert Duvall. "A concert experience you can't refuse!" February 28, 2019 at Dubai Opera in Dubai, UAE

HARRY POTTER AND THE CHAMBER OF SECRETS CineConcerts brings the beloved film to life with the Armenian State Symphony Orchestra conducted by Justin Freer performing John Williams` iconic score. Immerse yourself in the magic as you watch a house elf make trouble, a car fly, a giant talking spider, a mysterious diary and much more set to the music you know and love. March 1-2, 2019 at Dubai Opera in Dubai, UAE.

FEBRUARY 24 is National Tortilla Chip. February 25 is National Clam Chowder Day and National Chocolate-Covered Nuts Day. February 26 celebrates National Pistachio Day. February 27 heralds National Strawberry Day and National Kahlua Day. February 28 is National Chili Day and National Chocolate Soufflé Day while February 29 says chow down on Surf and Turf. March 1 is National Peanut Butter Lover's Day and National Fruit Compote Day. March 2 heralds National Banana Creme Pie Day.






E-Book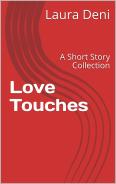 Soft back Book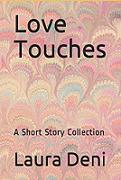 GEORGE JEAN NATHAN AWARD WINNERS ANNOUNCED Cornell University's Department of English, which administers the award for excellence in dramatic criticism endowed by Cornell alumnus, the late George Jean Nathan (1882-1958), has announced two recipients of the award this year. They are the University of Chicago's John H. Muse and arts journalist Helen Shaw.

Muze, author of Microdramas: Crucibles for Theater and Time, is assistant professor of English and the director of Chicago's Graduate Studies in Theater and Performance Studies.

Shaw teaches at New York University's Tisch School of the Arts.



KING LEAR by William Shakespeare.

Directed by Tony Award winner Sam Gold.

Starring two-time Academy Award winner, two-time Emmy Award winner, and 2018 Tony Award winner Glenda Jackson in the title role. The production will also star Tony Award winner Jayne Houdyshell, three-time Obie Award winner Elizabeth Marvel, Aisling O'Sullivan, Pedro Pascal, Tony Award nominee and two-time Drama Desk Award winner John Douglas Thompson, and two-time Olivier Award winner and Golden Globe Award winner Ruth Wilson.

Academy Award nominated and Golden Globe and BAFTA Award-winning composer Philip Glass will provide an original score for the production.

The production will also feature Sean Carvajal, Dion Johnstone, Russell Harvard, and Matthew Maher.

, The critically acclaimed creative team features scenic design by Miriam Buether, costume design by Ann Roth, lighting design by Jane Cox, and sound design by Scott Lehrer.

The production will begin previews Thursday, February 28, 2019 and will open Thursday, April 4, 2019 at the Golden Theatre in New York Citry. The production will play a strictly limited engagement through Sunday, July 7, 2019.

ADMISSIONS by Joshua Harmon.

Directed by Daniel Aukin.

Starring Alex Kingston.

Sherri is the Head of Admissions at a private school, fighting to diversify the student intake and she wants you to know about it.

When her son is deferred from his university of choice, and his best friend - who 'ticks more boxes' - is accepted, Sherri's personal ambition collides with her progressive values.

Piercing and provocative, Admissions dares to question whether the race to the top is ever simply black and white.

February 28 - May 25, 2019 at London Trafalgar Studios, London.



E-Book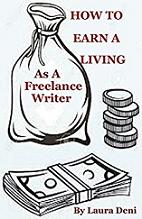 Soft back Book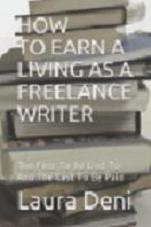 This is not your typical, totally boring textbook.

In the pages of How To Earn A Living As A Freelance Writer (the first to be lied to and the last to be paid) you'll find sex, celebrities, violence, threats, unethical editors, scummy managers and lawyers, treacherous press agents, sex discrimination; as well as a how-to for earning money by writing down words.





WHO'S WHERE




SMOKEY ROBINSON performs at the Encore Theater in Las Vegas, Nevada February 27, March 1 and 2, 2019.

KELLY CLARKSON entertains Thursday, February 28, at the American Airlines Center in Dallas, TX. Saturday's show is at the Intrust Bank Arena in Wichita, KS.

AN ACOUSTIC EVENING WITH LYLE LOVETT & JOHN HIATT takes place Friday, March 1, 2019, at the State Theatre New Jersey in New Brunswick, NJ. Four time Grammy Award winner Lyle Lovett's hits include Cowboy Man; Give Back My Heart; I Married Her Just Because She Looks Like You; She's No Lady and If I Had a Boat. Nominated for nine Grammy Awards, John Hiatt's hits include Memphis in the Meantime; Have a Little Faith in Me and Thing Called Love.

LEA SALONGA performs Tuesday, February 26, 2019 at the The Bridgewater Hall, Manchester, UK Wednesday's stop is at the London Palladium. On Friday she can be enjoyed at Symphony Hall, Birmingham, UK. On Saturday her tour stops at York Barbican, York, UK.


FINAL OVATION
KOFI BURBRIDGE an American keyboardist and flautist of the blues and blues rock group Tedeschi Trucks Band died February 15, 2019 in Atlanta, Georgia. He was 57.

Neil Portnow President/CEO of the Recording Academy issued the following statement: "Two-time Grammy winner Kofi Burbridge was a brilliant flute player and keyboardist best known as a member of the blues collaborative, the Tedeschi Trucks Band. Burbridge earned his first Grammy with the Derek Trucks Band in the Best Contemporary Blues Album category for Already Free at the 52nd Grammy Awards, and went on to win the Best Blues Album Grammy with the Tedeschi Trucks Band for Revelator at the 54th Grammys. As a versatile musician, he performed numerous times with the Allman Brothers, and was also a member of the band's side project, Frogwings. The blues community has lost one if its most gifted musicians, and he will be dearly missed."

DOMINICK ARGENTO an American composer known for his lyric operatic and choral music died February 20, 2019. He was 91.

Argento wrote fourteen operas as well as major song cycles, orchestral works, and many choral pieces for small and large forces. Many of these were commissioned for and premiered by Minnesota-based artists. He referred to his wife, the soprano Carolyn Bailey, as his muse, and she was a frequent performer of his works. Bailey died on February 2, 2006.

In 2009, he was awarded the Brock Commission from the American Choral Directors Association.

Neil Portnow President/CEO of the Recording Academy issued the following statement: "Dominick Argento was a Grammy and Pulitzer Prize-winning composer recognized for creating musical masterpieces inspired by the literary works of renowned writers such as Charles Dickens, Edgar Allan Poe, and Virginia Woolf. His critically acclaimed compositions have been universally celebrated, and in 2003, Argento was honored with the Best Classical Contemporary Composition Grmmy for Argento: Casa Guidi at the 46th Grammy Awards. Our community has lost one of its most inventive composers, but his legacy will inspire fellow musicians for years to come."

FRED FOSTER an American songwriter, record producer, and founder of Monument Records died February 20, 2019. He was 87.

Neil Portnow President/CEO of the Recording Academy issued the following statement: "Fred Foster was a famed producer, songwriter, and music business executive who made a lasting impact in the field of country music. Throughout his illustrious 60-year career, Fred helped launch many iconic artists into the spotlight, including Kris Kristofferson, Dolly Parton, and Roy Orbison, among others. In 2016, the Recording Academy™ honored Fred with the Trustees Award for his significant achievements and notable contributions to the field of recording. Fred will be deeply missed by many, but remembered as a pioneer within our industry. Our thoughts are with his loved ones during this difficult time."




















Next Column: March 3, 2019
Copyright: February 24, 2019 All Rights Reserved. Reviews, Interviews, Commentary, Photographs or Graphics from any Broadway To Vegas (TM) columns may not be published, broadcast, rewritten, utilized as leads, or used in any manner without permission, compensation and/or credit.
Link to Main Page
---
Laura Deni



For the snail mail address, please E-mail your request.
CLICK HERE FOR COMMENT SECTION