! >
Broadway To Vegas
  
  REVIEWS INTERVIEWS COMMENTARY NEWS

| | |
| --- | --- |
| | |
CLASSICAL MUSICIANS AT RISK FOR SEVERE HEARING LOSS - - SHIA LaBEOUF BROADWAY TWITTER WAR NOT HELPFUL FOR PRODUCTION - - KINKY BOOTS BEGINS PREVIEWS - - BOMBSHELL SOUNDTRACK FROM SMASH CD REVIEW - - 1913 SUFFRAGE PARADE - - THE EDWARD M. KENNEDY PRIZE FOR DRAMA - - SILK ROAD AT LINCOLN CENTER - - WEST SIDE STORY IN A PRISON - - DONATE . . . Scroll Down




Copyright: February 24, 2013
By: Laura Deni
CLICK HERE FOR COMMENT SECTION


CLASSICAL MUSICIANS FEAR PROTECTING THEIR HEARING WILL MEAN UNEMPLOYMENT
Lavo is a favorite of celebrities such as Leonardo DiCaprio. Lavo is also where Heidi Klum staged her 2010 Halloween party. There is a distinctive Italian bistro on the upper level and a glamorous nightclub on the lower level, where disco balls twirl above a sunken dance floor ringed by bottle-service tables. Photo: Lavo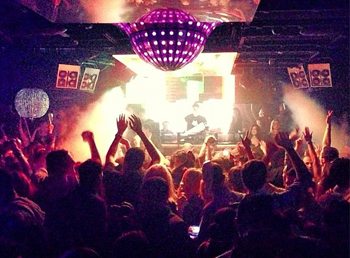 Prolonged exposure to sound harms hearing. We've been hearing that for decades. Thus, it should not be a shock to discover that the latest study has reached the same conclusion.

On Friday, February 22, 2013, attorneys Matthew Blit and Russell S. Moriarty of the firm Levine & Blit, PLLC, which has a practice area specializing in employment law, filed a lawsuit in New York City charging that the popular 6,000-square-foot Italian restaurant and Manhattan nightclub Lavo "blasted music so loud that it caused a VIP hostess serious hearing loss."

The lawsuit was filed on behalf of Margaret Clemente who worked at the hotspot for two years, and who asserts that Lavo's pounding, thunderous music made her nearly deaf in one ear - rendering her unemployable - after bosses ignored repeated complaints about the noise.

The suit, which was first reported in the NY Post claims Lavo management initially refused to provide hearing aides to workers after complaints from Clemente and other staffers.

Employers are required to provide workers with ear protection when exposing them to noise at that level for 3 1/2 hours or more.

Last July, the New York Times exposed the club's "dangerously high decibel levels," - 96 decibels - comparable to a power mower, which caused workers headaches, prompting owners to provide earplugs, the suit notes.

However, it is alleged that the Lavo owners only provided cheap foam earplugs - while outfitting themselves with high-end, custom-made ones, according to the suit.

Court papers state an audiologist confirmed that Clemente had "extreme difficulty hearing,"

But when she asked her bosses to be stationed in a less noisy area of the club - or even to work outside, at the door - her requests were ignored.

In September, her bosses began "acting out against [her] due to her recently diagnosed disability," the lawsuit states. Clemente eventually stopped working there.

It's not a shocker to learn that employees of rockin' joints have their aural senses blasted into silence, or that rockers rock out their ear drums. What gets muffled is the effect of sound on classical musicians. That high brow stuff that puts some people to sleep. Not soothing for those playing the notes.

A 2012 comprehensive study of musicians in New Zealand found that 60.7 percent of orchestral musicians aged between 27 and 66 suffered significant hearing loss because of prolonged exposure to sound.

According to an article in the Toronto Globe and Mail "Numerous European and U.S. studies over the past 25 years show that while 5 to 30 per cent of rock-pop musicians sustain some form of permanent hearing loss, while the rate jumps to 4 to 52 per cent among classical musicians."



Principal flutist Jan Kocman. Photo: Winnipeg Symphony Orchestra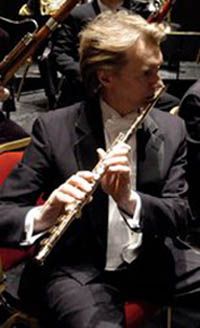 Musicians also fear wearing any type of an earplug might affect their employment.

In the above mentioned Globe and Mail article Jan Kocman, principal flutist with the Winnipeg Symphony Orchestra, who wears a specially designed musician's earplug to protect his ears, echoed job loss fears. He was quoted as saying. "Word travels fast and before you know it you have an orchestra director who is an ass and he starts saying, 'Why do you have to wear hearing aids? Can't you hear? Maybe he can't play as well as he should because he can't hear as well as he should.'"

A 2008 Finnish study Effects of Noise on Classical Musicians, Finnish Institute of Occupational Health, Tampere University Hospital, Finland, Magazine 8, European Agency for Safety and Health at Work. reported: "Classical musicians are at extreme risk for hearing loss. In a study of classical musicians, 15 percent suffered from permanent tinnitus, in comparison to 2 percent among the general population. Temporary tinnitus affected another 41 percent of the musicians in group rehearsals and 18 percent of those in individual rehearsals. It is estimated that 15 percent of the general population experience tinnitus temporarily.

"As many as 43 percent of the classical musicians suffered from hyperacusis, a hearing disorder characterized by reduced tolerance to specific sound levels not normally regarded as loud for people with normal hearing.

"83 percent of the musicians found their job stressful. Those suffering from hearing damage were three times more likely to suffer from stress according to the study. Suffering from tinnitus increased the stress prevalence five-fold, and those with hyperacusis were nine times more likely to suffer from stress.

"Classical musicians are exposed to high levels of noise for five to six hours daily. The sound level from a double bass, for example, may reach 83 dB, and a flute or the percussion instruments produce as much as 95 dB of noise. This is significantly above the 85 dB maximum recommended noise exposure limit in a workplace, established by the World Health Organization,"

Workplace sound regulations of the U.S. Environmental Protection Agency are based on the observation that some permanent hearing loss occurs in people exposed to 85 decibels for eight hours a day.

A jackhammer at 50 feet produces that intensity.

For classical musicians reaching and exceeding the U.S. Environmental Protection Agency warning can take place during one rehearsal day.

Some of the most intense, prolonged sounds occur during Wagner's 15-1/2-hour extravaganza, the Ring Cycle. When movements such as the Gotterdammerung are played, orchestra sounds of 110 decibels - roughly equal to the noise of a car horn heard at 19.6 feet - are attained. In practice, this means that some classical musicians receive 187 per cent of their recommended daily noise dose while creating a Wagnerian sound fantasy.

Trumpeters playing Mahler's Ninth Symphony produce passages of 112 decibels - levels well in the range of the buzz heard near a power saw. The study discussed why classical musicians will lose their hearing faster than a rock musician.

"First, there is the direction of the sound. While rock musicians play loudly, they also tend to blast their music through loudspeakers out to the audience. In contrast, the sound-generating technology of orchestras - the instruments - are both aligned in rows and create sounds that go right into musicians' ears. The results are legendary. "The glockenspiel produces sounds that are beyond belief. Your ears can ring for a day," Steve Gaetz, a timpani player with Symphony Nova Scotia," was quoted as saying.

In a 1983 study of two Stockholm orchestras studied by scientists at the Karolinska Institute in Stockholm concluded that musicians seated in front of the noisy brass section received the maximum level of an industrial dose level in 10 hours. This rose to 25 hours when they sat in a less exposed position in the orchestra.

Other classical musicians are forced by the nature of their instruments to hold them in positions that maximize the effect on the players' ears.

The Musicians' Clinics of Canada was established in 1986 with support from the organization of Canadian Symphony Musicians and McMaster University, and in 1990, moved to the Sir William Osler Health Institute.

Dr. John Chong, is the Medical Director of the Musicians' Clinics of Canada. His specialty is the prevention and treatment of injuries sustained by those in the performing arts. Marshall Chasin is an Audiologist and the Director of Auditory Research at the Musicians' Clinics.

When Dr. John Chong and Chasin, author of multiple books including Musicians and the Prevention of Hearing Loss (Singular Publishing Group, San Diego), measured the sound intensity at the right shoulder of a piccolo player in the National Ballet of Canada orchestra, they took a reading of 126 decibels - again a speedway sound level.

Although special hearing protection has been designed for musicians, the Finnish study reported that the musicians found "it difficult to perform and hear the others playing when using hearing protection." They also found the "hearing protection uncomfortable to wear and adjust." Some found them "hard to use due to existing hearing problems." Others believed that "music would not damage" their hearing.





Broadway To Vegas is supported through advertising and donations. Priority consideration is given to interview suggestions, news, press releases, etc from paid supporters. However, no paid supporters control, alter, edit, or in any way manipulate the content of this site. Your donation is appreciated. We accept PAYPAL. Thank you for your interest.




ART AND ABOUT


HISTORY HIGHLIGHTS DISPLAY: 1913 SUFFRAGE PARADE

Official program Woman Suffrage Procession Washington D.C. March 3, 1913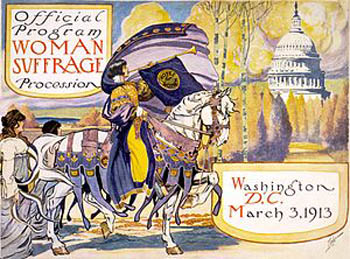 On March 3, 1913, 5,000 women marched down Pennsylvania Avenue demanding the right to vote.

Their "national procession," staged the day before Woodrow Wilson's presidential inauguration, was the first civil rights parade to use the nation's capital as a backdrop, underscoring the national importance of their cause and women's identity as American citizens.

It brought women from around the country to Washington in a show of strength and determination to obtain the ballot.

The extravagant parade and the near riot that almost destroyed it kept woman suffrage in the newspapers for weeks.

This 30-foot long showcase display recreates the mood of the parade and illustrates its impact through a cloak and cap worn to the event, along with instruction pamphlets, posters, letters, buttons and photographs.

Opens February 28 through October at the National Museum of American History, Washington, DC.

PICASSO BLACK AND WHITE is the first major exhibition to focus on the artist's lifelong exploration of a black-and-white palette throughout his career.

The exhibition features paintings, sculptures, and works on paper from 1904 to 1970.

The Museum of Fine Art in Houston is the exclusive venue following the landmark fall 2012 premiere at the Guggenheim Museum in New York.

Few artists have exerted as considerable an influence over subsequent generations as Picasso (1881–1973), who is widely considered the most important artist of the 20th century.

This exhibition presents a unique and illuminating perspective on a lesser-known but fascinating aspect of his formidable body of work.

Whereas Picasso's art is often seen through the lens of his diverse styles and subjects, the recurrent use of black, white, and gray is frequently overlooked.

Picasso Black and White demonstrates how the artist was continuously investigating, inventing, and drawing in austere monochromatic tones throughout his career.

February 24–May 27 at the Museum of Fine Art in Houston.

OBJECTS OF BELIEF FROM THE VATICAN

(L) Tu, god figure, Gambier Islands, Mangareva Island, collected 1834–1836. Wood. (M) Eketea, god figure, Gambier Islands, Mangareva Island, collected 1834–1836. Wood. (R) Quetzalcoatl figure, "The Plumed Serpent," Mexico, Aztec, Late Postclassic (AD 1350–1521). Stone. Photos © Vatican Museums. All objects are in the collection of the Vatican Ethnological Museum.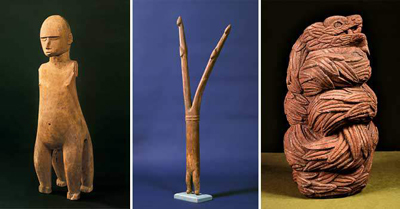 just in time for the upcoming papal election is the first US exhibition to focus on the Vatican's collection of ethnographic art.

The rarely seen holdings of the Vatican Ethnological Missionary Museum include 80,000 objects that represent artistic achievements by indigenous cultures from Asia, Oceania, Africa, and the Americas.

This very special exhibition investigates varying approaches, perspectives, and cultural practices surrounding diverse religious beliefs.

Each of the objects in the exhibition, a number of which are unique in the world, was created to function as a "materialization of spirituality."

Objects of Belief from the Vatican celebrates the multiple paths to spirituality represented by these objects and will invite viewers to engage in a dialogue that spans religions, cultures, and history.

Engage in a dialogue that spans religions, cultures, and history.

An audio tour is also available for this exhibition, which is on view through September 8 at the de Young Museum in San Francisco.

This exhibition is organized by the Fine Arts Museums of San Francisco with gratitude for exceptional loans from the collections of the Vatican Ethnological Museum.


THE MUSIC GOES ROUND AND ROUND


BOMBSHELL the soundtrack from the NBC's series Smash has been released by NBC and Columbia Records.

Wonderful compositions by Marc Shaiman, and Scott Whitman, spectacular orchestrations by Jeff Atmaajian, Doug Besterman, Larry Black, Bryan Crook and Brad Dechter, Ethan Popp and Jonathan Tunck.

Obviously this CD will be a must-have for fans of the Marilyn Monroe inspired television show about the competition between Karen (Katharine McPhee) and Ivy (Megan Hilty) over who would be Bombshell's leading lady. What is important is that this CD is totally entertaining - even for those who have never seen the television show.

Buy. Enjoy.

The beautiful, melodic and powerful extended intro Follow in their Footsteps about wanting to become a movie star, with a dynamic delivery by non other then Tony award winner Bernadette Peters and the Ensemble, leads into the powerful Let Me Be Your Star, which then evolves into a perky, Roaring 20s tempo inspired ditty At Your Feet performed by Katharine McPhee and Megan Hilty.

The same two talented women perform the rousing Smash, followed by McPhee going solo for Never Give Me All the Heart featuring a mournful, emotional piano while The 20th Century Fox Mambo is red hot and revved up.

Think stripper beat for The National Pastime chortled by Hilty and the Ensemble, giving the listener the feeling that who scores may not be referring to baseball.

Hilty and Will Chase sing History is Made at Night, with a seductive but vibrant sound.

I Never Met a Wolf Who Didn't Love to Howl has a hot arrangement with some steamy string, horn and drums sections, performed by Hilty, Debra Messing, Nick Jonas, Christian Borle, Will Chase, Jaime Cepero, Phillip Spaeth and Ensemble. Mr. & Mrs. Smith a duo by Hilty and Chase, in which newly weds discussing heading to the bridal suite, is backed by a sweet, melodic piano before a soaring musical finish. A determined bass brings on the authoritative Don't Say Yes Until I Finish Talking, with the humorous yet insightful, Hollywood insider words sung by Borle and the Ensemble. On Lexington & 52nd Street is a chaotic Manhattan street scene powerfully presented by Will Chase. Cut, Print . . . .Moving On is anguish. A heartbreaking lament performed by McPhee and Ensemble. The up tempo, drum beat driven Public Relations with McPhee and Borle delivers that the message is as powerful as the performance.



Karen (Katharine McPhee) and Ivy (Megan Hilty) in Smash.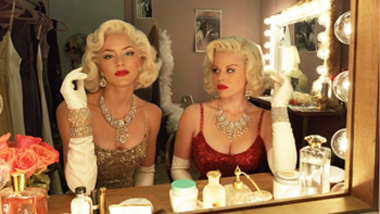 Dig Deep features Uma Thurman and Henry Stram, with Phillip Spaeth, Wesley Taylor and the Ensemble.

Hilty stars in the next three selections; the gentle and sad Second Hand White Baby Grand, which is followed by (They Just Keep) Moving The Line, a pithy romp which speaks volumes about the Hollywood star system, set to a speak-easy tempo which Hilty knocks to the back of the room. Then there is spunky piano, chorus girl line vision of Let's Be Bad.

A slower tempo for The Right Regrets with Messing and Borle is melancholy. That is followed by the hopeful, toe-tapping (Let's Start) Tomorrow Tonight with Leslie Odom, Jr., Borle, Messing, Taylor, Savannah Wise and Ensemble.

The only problem with this CD is that the song Our Little Secret, is billed as being sung by McPhee, although the first section of the number is sung by an uncredited male. McPhee doesn't come in until the end and has little input into the number. A gentle piano and soft arrangement back Bernadette Peters and Hilty on Hang the Moon, with the arrangements rising and waning, as does the object they are singing about. The CD closes with McPhee delivering the statement making Don't Forget Me.

For those who purchase this CD at Target there are four bonus CD exclusives: an interview with the songwriters Marc Shaiman and Scott Wittman, Smash! with Jane Krakowski, Never Give All the Heart with Hilty and Second Hand White Baby Grand performed by Christine Ebersole.

An entertaining, powerful CD with some of the best voices in the business. A must have for fans of the show, Broadway, or those who simply enjoy a wonderful listen.

The Smash soundtrack deal was brokered by NBCUniversal Television Consumer Products Group.

Low bows to the excellent musicians of The Bombshell Studio Orchestra: Gary Seligson music contractor.

Jim Black, Jen Ross and Jojo Villanueva - music supervisors. Music preparation by Michael Keller and Brett Macias.

Mastering by Vlado Meller. Engineer and mixing Lawrence Manchester and Andy Zulla.

Engineers: Brian Garten, Roy Hendrickson, Ian Kagey, Brett Pierce, Todd Whitelock and Josh Wilbur.

Assistant engineers: Mike Bauer, Dan Fyfe, Tyler Hartman, Gloria Kaba, Charlie Kramsky, Bob Mallory, Tim Marchiafave, Brett Mayer, Akihiro Nishimura, Jeff Ryan, Fred Sladkey, Dan Tobiason.


SWEET CHARITY


STEPPENWOLF'S FOURTH ANNUAL WOMEN IN THE ARTS LUNCHEON

Mary-Louise Parker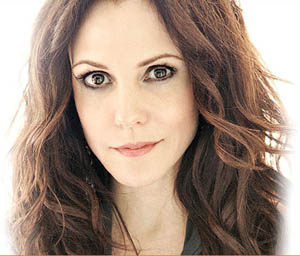 will bring together 300 leaders from Chicago's civic business and arts communities to honor Emmy, Golden Globe and Tony Award winner Mary-Louise Parker for her creative contributions to the arts.

She is being saluted for her incredible achievements in television, stage and screen in a candid conversation with Steppenwolf Artistic Director Martha Lavey.

Guests of the Fourth Annual Women in the Arts Luncheon will get the unique opportunity to hear personal stories and insight from Ms. Parker highlighted by photographs and film clips from her diverse career.

The 2013 co-chairs are Marlene Breslow-Blitstein, Elizabeth H. Connelly, Kelly Epstein, Nene Foxhall, Donna La Pietra, Janet L. Melk and Jane Mody.

Proceeds from Steppenwolf's Women in the Arts Luncheon support training for the next generation of young leaders in the arts.

Steppenwolf empowers future artists and audiences by producing two full-scale productions for teens and providing in-class and afterschool workshops.

Monday, March 4, 2013 at the JW Marriot in Chicago.

OLNEY THEATRE CENTER'S 75th ANNIVERSARY DIAMOND GALA takes place Saturday, March 2, 2013 at the Gaithersburg Marriott Washingtonian Center in Washington, DC.

Cocktail hour, silent and live auction, seated dinner, special awards ceremony followed by dancing and dessert.

PHILADELPHIA THEATRE COMPANY GALA takes place March 1 at Lowes Hotel in Philadelphia.

The gala stars Patina Miller, the Tony-nominated star of Sister Act and the upcoming Broadway revival of Pippin.

Proceeds from the Gala help support PTC's education and community outreach initiatives. Serving more than 2,000 students each year, PTC believes strongly in the importance of educational programs that support its artistic mission.

THE NBC SMASH TV SHOW has partnered with home improvement retailer Lowe's, and iTheatrics to help schools across America improve their theaters through the NBC's Smash: Make a Musical constructed by Lowe's" initiative. Schools across America with theaters in need of repairs are encouraged to apply.

The deadline for applications is Wednesday, March 6. On Tuesday, March 12, thirty finalists will be named and communities will compete to receive the most online votes before Wednesday, April 10. The top-five grand-prize winners will receive a gift card from Lowe's to help renovate their theater.

To kick-off the initiative, Broadway star and Smash cast member Jeremy Jordan, local Lowe's employee volunteers, Irwin Contracting, Inc., and volunteers from national non-profit Rebuilding Together joined together to rebuild and restore East Rockaway High School's auditorium, which was severely damaged during Hurricane Sandy.

East Rockaway High School was overcome by a tidal surge during Hurricane Sandy which caused an estimated $10 million worth of damage. The auditorium took on over four feet of water which destroyed the stage, theater seating, curtains, props and flats. Students at East Rockaway were planning to perform the musical Seussical at the beginning of February. Even though their theater wasn't functioning, they performed excerpts from the show on a neighboring school district's stage as a fundraiser to raise additional funds to repair their auditorium.

East Rockaway Superintendent Dr. Roseanne Melucci added: "This isn't just an auditorium; this is the heart of our school community. This is the stage our school community uses for public meetings, celebrations of student success and town halls. This is the stage where our students' grandparents, mothers and fathers stood on to graduate from this school. And this year's class of 2013 must continue in the tradition. We must restore this space to be better than ever to show this community that there is hope and there is progress and that we are going to be ok."

ALAN MENKEN

Alan Menken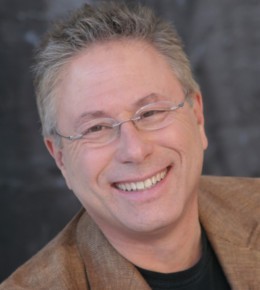 the Tony, Grammy and 8-time Oscar-winning composer will take audiences on a journey through his songbook February 28 at Kaufman Center's Merkin Hall in New York City.

This special performance will be followed by a Q&A with the artist and post-performance reception. All proceeds are tax deductible and will enable the Edna Y. Schwartz Scholarship Fund to support talented young women pursuing their artistic passions at Belvoir Terrace Summer Camp.

Menken's stage and film musicals include Little Shop of Horrors, The Little Mermaid, Beauty and the Beast, Newsies, Aladdin, Enchanted, Sister Act, Tangled and Leap of Faith.

He has won 8 Academy Awards and the Tony Award for Best Score in 2012. His 11 Grammy Awards include winning Song of the Year for A Whole New World.

Alan's other notable achievements include Billboard's #1 single and #1 album, induction into the Songwriters Hall of Fame, and a star on the Hollywood Walk of Fame.

Menken will be joined by three Belvoir Terrace alumnae: Deborah Grausman, Emma Rosenthal and Nora Menken, who will each sing a Menken song, accompanied by Diane Marcus, camp director and Belvoir alumna.


SHIA LaBEOUF BROADWAY TWITTER WAR NOT HELPFUL FOR PRODUCTION


The problem with the upcoming play Orphans is that whatever happens on stage can't hold a headline against the backstage drama.

Mercurial Alec Baldwin and mercurial Shia LaBeouf were originally cast opposite each other in the play directed by the methodical Daniel J. Sullivan. Baldwin and LaBeouf's personalities have dominated publicity for a production show which also stars Tom Sturridge.

Suddenly LaBeouf was replaced by Ben Foster.

Baldwin got blamed and then LaBeouf took the brunt of the criticism, while the putdown fight was staged in the court of public opinion known as Twitter. Firing the first public salvo was LaBeouf, 26, who wasted no time in posting rants, which took the form of personal email exchanges from co-stars Alec Baldwin and Tom Sturridge, along with playwright Lyle Kessler and 72-year-old director Daniel Sullivan.

Sullivan replied: "I'm too old for disagreeable situations. you're one hell of a great actor. Alec is who he is. you are who you are. you two are incompatible. I should have known it. this one will haunt me. you tried to warn me. you said you were a different breed. I didn't get it. Dan"

In a post titled Apology LaBeouf emailed: "A man can tell you he was wrong. That he did wrong. That he planned to. He can tell you when he is lost. He can apologize, even if sometimes it's just to put an end to the bickering."

Then the website Gawker printed that LeBeouf's 'apology' was actually plagiarized.

"The entire refrain was lifted verbatim from Tom Chiarella's What Is a Man,? which appeared in Esquire's 2009 How to Be a Man issue."

In an update, Gawker printed a response from Chiarella regarding the plagiarism. "'A man who's been plagiarized must be graceful and grateful that your words have power. A man who plagiarized just owes an acknowledgment and a one-sentence apology. But I don't expect it.'"

LaBeouf also posted an email from Baldwin, who used his own words, in a play-appropriate father figure approach:

"I've been through this before. It's been a while. And perhaps some of the particulars are different. But it comes down to the fact that what we all do now is critical.

"Perhaps especially for you. When the change comes, how do we handle it, whether it be good or bad? What do we learn? I don't have an unkind word to say about you. You have my word."

Orphans is described as: "two orphaned brothers are living in a decrepit North Philadelphia row house. Treat (Foster), the eldest, supports his damaged younger sibling Phillip (Sturridge) by petty thievery, and makes the house a virtual prison for the seemingly simple-minded Phillip. One night he kidnaps a rich older man, Harold (Baldwin), who turns out to have his own motives and becomes the father figure the boys have always yearned for."

The TMI approach may have dulled - certainly not heightened - interest in the three-person play, which is scheduled to begin previews on March 19 at the Gerald Schoenfeld Theatre. This will be Foster's Broadway debut.


ART AND SCIENCE ON THE BRAIN - IS MY CAT CONSCIOUS?
Experts put their heads together March 2 - April 10 at the Barbican in London for an array of creative events that promises to blow your mind.

Join in on a journey into the Barbican's grey matter and uncover facts, fiction and have fun with all things cerebral - it's a no brainer!

Next week-end will be two brainy days of dance, theatre, music and art for all ages. Events include stage shows: Music of the Mind. Songs related to the mind and brain. Like nothing you've ever heard out loud before.

This is a performance of several (brain wave driven) tracks from flautist and saxophonist Finn Peters' Music of the Mind album, using brain computer interfaces (BCI), traditional instrument and laptops.

Performed by Finn Peters (flute, sax and BCI), Prof Mark d'Inverno (piano, BCI), Dr Mick Grierson (guitar, laptop, BCI), Dr Matthew Yee-King (laptop, percussion, BCI) this special software allows the musicians to literally think music into being so that you can hear what's on their mind. "

A sold out event is Marcus du Sautoy - BBC presenter and Professor of Mathematics at the University of Oxford - takes you on a journey into consciousness, in a performance-lecture that combines music, specially conceived visuals, lighting design and interactive experiences.

The evening is divided into five chapters that cover different areas of consciousness from animals to artificial intelligence.

Du Sautoy and his guests explain how we can see inside the workings of the brain and ask questions such as:

'What happens as our brain performs different tasks?', 'When do we become conscious?', 'Can you have multiple consciousnesses?', 'How much of my brain can I remove before I would lose my sense of I?', 'Can a machine ever be conscious or be deemed intelligent?' and that all important question - 'Is my cat conscious?'

Just voted into the Top 100 DJs of 2012 on Resident Advisor, James Holden is a British electronic music artist and DJ who studied Mathematics at Oxford University.

He performs his soundtrack for the evening which explores sound and consciousness.



Helen Arnay performing My Favorite Element-The Boron Song.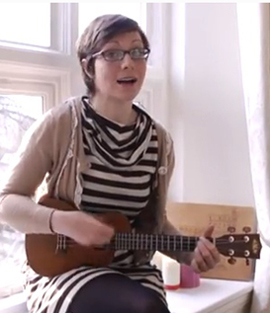 The music first enters the audience's consciousness subtly with motifs that are introduced throughout the first chapters, then grows gradually and finally reaches a climax with shaman-like tempi that could eventually culminate in an altered state of consciousness.

The visuals of the evening are created by Soho based studio one of us, who draw on Wellcome Trust's archive footage and the scientists' own archives to complete this unique synthesis of scientific concepts, music and visuals.

I'm a Neuroscientist Get Me is a live stage presentation starring comedian, geek songstress and science presenter Helen Arney.

Are male and female brains different? Is the brain more like a sponge or a computer? Do we really only use 10% of our brain?

Arney will put five brain scientists on the spot with audience questions as they compete on stage for an audience vote to win the coveted I'm a neuroscientist get me out of here' award.



The Naked Scientists. Photo: The Barbican
Naked Neuroscience starring Cambridge University's Naked Scientists will take the audience on an interactive journey through the workings of the nervous system.

What happens to your brain when you fall in love? Are you addicted to love?

Some brave audience members will even be used as experimental guinea pigs to read their brainwaves, reveal how their nerves send and receive information, activate their muscles electrically and fool their senses into seeing and feeling things that aren't really there.



Christopher Green. Photo: The Barbican
Experience the amazing power of the human mind and the mysteries of mesmerism as The Singing Hypnotist - Christopher Green & friends - sings you into a trance.

Learn how the mind can be set free of everyday concerns and feel better than you ever thought possible.

The Singing Hypnotist presents his own show to dazzle, amaze and tickle your ear buds, and is also delighted to present a feast of hypnotic related mind trickery taking place all day long on March 2-3.

Live hypnosis will be performed at this event on willing volunteers from the audience.

Christopher Green is an accredited stage hypnotist.

The tent has attractions for truth-seekers of all ages but volunteers must be aged 18 or over.

Volunteers can refuse at any point to continue taking part in the performance.


WEST SIDE STORY IN PRISON
Mezzo-soprano Caryl Hughes will play Maria.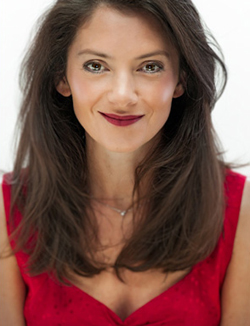 Pimlico Opera returns to HMP Erlestoke Prison in Hampshire, England March 1-10 to present West Side Story by Leonard Bernstein.

The prison holds 683 sentenced offenders, the majority of whom are serving life and have spent more than four years in custody.

West Side Story will play before a paying public with a cast largely made up of prisoners, which is "the big heart of this project," considered to be one of the most successful theatrical prison programs in the world.

The cast will include offenders who have been taken from their normal prison duties to work with professionals who include: The director is Nikki Woollaston who was the choreographer on The King's Speech; conductor, Toby Purser. The role of Tony will be sung by Robin Bailey, Maria by Caryl Hughes and Brenda Newhouse will sing the role of Anita.

Participating in this type of a program help the prisoners reassess their abilities and begin to think differently about themselves and their futures. A future in which they could make a positive contribution to society.

Over 50,000 people have been taken inside prison to see one of these shows. For many it is their first visit to a prison. Audience feedback provides immediate reaction which is "sheer astonishment at the quality of the performance" they see.

"Prisoner families are invited. Being supportive to a loved one in prison is not easy. Many prisoners lose touch with their families when they are inside. The project enables prisoners to get in touch with their brother or mother and say "come and see me do something good". For the family it is an emotional event: seeing their relative as the recipient of praise - audience applause, rather than castigation. In some small way the experience heals broken relationships."

Two performances are seen by other prisoners. Most of whom have never been to a theatre. The experience is termed bonding and uplifting.

"For seven weeks we occupy a large rehearsal space, prisoners and staff are taken from their normal duties, prisoners who are normally kept separated are permitted to mix, and restricted items - ladders, power tools, costumes - are brought in. All these things are outside the norm of prison life. Then for every performance 250 members of the public are allowed to enter a prison where even internal movements are restricted," according to Pimlico.

It is reported that "even the prisoners who aren't taking part share the sense of achievement. The endorsement of audience and press is a great boost to everyone."

"My job is to try and send people out of prison less likely to offend than when they came in. The effect of programs like Pimlico Opera's productions is huge" - Ian Mulholland, Governor HMP Wandsworth.

There have been 20 projects in prison, the first collaboration being Sweeney Todd with Wormwood Scrubs inmates serving life sentences (described by The Times as the coup de théâtre of 1991). A collaboration with HMP Wandsworth in Guys & Dolls was the subject of a BBC documentary nominated for a BAFTA award. In Dublin's historic Mountjoy prison the project was met with great acclaim and a gala performance was attended by then President Mary Robinson.

Camilla, The Duchess of Cornwall came to Erlestoke Prison in March 2012 and attended a performance of Les Miserables. After the show the Duchess was introduced to members of the cast and crew, including prisoners. She told Anthony Flaum, who played Valjean: "It was fantastic. It really was."




SPREADING THE WORD


A DIALOGUE WITH PRESIDENT CLINTON & CHELSEA CLINTON moderated by Edward Norton, founder Crowdrise. In support of the Clinton Foundation.

President Clinton and Chelsea Clinton discuss the life-changing work of the Clinton Foundation and the influence that the next generation of donors and activists will have on modern philanthropy. This interactive dialogue is presented by the Clinton Foundation Millennium Network which invites future leaders and philanthropists to get involved in the work of the Clinton Foundation - improving global health, strengthening economies, promoting healthier childhoods, and protecting the environment.

Top tiered tickers include seating in the reserved section, a photo with President Clinton, dessert reception with Chelsea Clinton.

Monday, March 2, in the Howard Gilman Opera House, Brooklyn Academy of Music in Brooklyn, NY.

GOOD PEOPLE JOB FAIR inspired by Good People's leading lady Margaret Walsh's tenacity to find a job in a difficult economy, Arena Stage has partnered with the District of Columbia, led by Ward 6 Councilmember Tommy Wells, to host a public job fair March 1 at the Mead Center for American Theater in Washington, DC.

Recruiting companies onsite will include Comcast, Safeway and the United Planning Organization, among others. Organizations including Dress for Success, Street Sense and Strive D.C. will also be offering one-on-one services to enhance interview skills and strengthen job-seekers' ability to get hired.

Good People by David Lindsay-Abaire, directed by Jackie Maxwell has performances through March 10 in the Kreeger Theater, Arena State in Washington, DC.

DARRELL HAMMOND, AUSTIN PENDLETON AND IAN McDONALD will be reunited in a Measure For Measure reading February 26, at The Players Club in New York City.

The cast includes Austin Pendleton as Angelo and Darrell Hammond as Pompey, together with Frog and Peach company members Ted Zurkowski as Lucio, Amy Frances Quint as Isabel, Eric Doss as Provost, Ryan Tramont as Escalus, Erick Gonzalez as Claudio and Jonathan Reed Wexler as Elbow. An original score by Ian McDonald will be performed live by Ian McDonald.

The reading will be directed by Lynnea Benson, Artistic Director of Frog and Peach Theatre Company.

The event, with cocktails available, will benefit Frog and Peach Theatre Company's upcoming production of Titus Andronicus, to be presented April 25 to May 19, 2013 at The West End Theatre, NYC.

OSCAR NOMINEE BRADLEY COOPER recently joined Sen. Debbie Stabenow (D-Mich.) and former Rep. Patrick Kennedy (D-R.I.) at an event at the Center for American Progress in Washington, DC to talk about mental health treatment.

He also visited patients at Walter Reed Army Medical Center where he conducted a screening of his movie Silver Linings Playbook for troops, military families and mental health experts.

THE VILLAGE VOICE OBIE AWARDS announced that two-time Pulitzer nominee and Village Voice chief theater critic Michael Feingold will resume his former position as OBIE chairman for the 58th Annual Village Voice OBIE Awards, replacing former Chairman Brian Parks who has moved on from The Village Voice.

Veteran publicist Gail Parenteau is in charge of booking the presenters and hosts.

The OBIE ceremony will take place Monday, May 20, 2013 at Webster Hall in New York City.


OTHER PEOPLE'S MONEY


THE OLD VIC TUNNELS the cult arts venue in London that has staged successful gallery shows, mounted performances by award-winning actors and even hosted a former US President – will close on March 15, 2013 due to their chief financial backer This Old Vic, overseen by the Old Vic artistic director Kevin Spacey, deciding to stop funding the popular venue, located beneath Waterloo station.

Hamish Jenkinson, director of the Tunnels, posted the closing news on Facebook.

Launched in 2009, events at the tunnels have included a Michelin-starred pop-up restaurant, exhibitions by gallery owner Steve Lazarides, screenings of Banksy's movie Exit Through the Gift Shop, and a performance of the Rime of the Ancient Mariner. In May 2012 it was also used for former President Bill Clinton's latest fundraiser with the Reuben Foundation.

Tom Copley, a member of the London Assembly investigating how small theatres can remain viable, said: "It's a dreadful shame that the tunnels are closing. It's a unique venue. This is quite a bad sign; will it be a precursor for small venues being under threat?"

JOSHUA KOBAK a stuntman and original cast member of the Broadway production Spider-Man: Turn Off the Dark, has filed a $6 million lawsuit in U.S. District Court in New York. Defendants include the Las Vegas company responsible for providing and maintaining equipment used in the production's flying sequences.

Kobak replaced another stuntman, Christopher Tierney, after Tierney suffered a 30-foot fall in the "hero flyer" role.

Kobak is suing Beverly Hills based Live Nation Worldwide, which operates as a subsidiary of Live Nation Entertainment, Inc the world's largest live entertainment company, and the company that supplied "certain equipment, devices, machinery, computers, computer programs, systems, navigation systems, safety devices and all relevant and necessary items" to the production, according to the suit.

Also named is Scott Fisher, principal of the Las Vegas based Fisher Technical Services Rentals and Fisher Technical Services Inc., who Kobak maintains was "responsible for the design, creation, manufacture, fabrication, installation, maintenance, repair and upkeep" of various items in the production.

On their website, Fisher Technical Services Inc., is described as: "a leading supplier of mechanical automation and control equipment to the theatrical, themed attraction, motion picture, and touring production markets. Our product lines include equipment to service a variety of automation applications, from standard theatrical lineset systems to complex, multi-discipline, themed attraction and show control systems to complete pre-vis, camera control, and motion control integration for motion picture grip, stunt, and F/X equipment. All elements are integrated and controlled by our award-winning Navigator automation system."

Their client lists is an A-list read including: Wynn Resorts, MGM Grand Resorts, Metropolitan Opera, Center Theatre Group, Cirque Du Soleil, Blue Man Productions, Disney and Dream Works.

On replacing Tierney, Kobak claims that because of the weight difference between himself and Tierney, he alerted the production's aerial designer, Scott Rogers, that the computer system needed to be recalibrated to soften his landings on stage after flight sequences.

The computer correction was not made until Kobak had completed 16 performances of Spider-Man and numerous rehearsals. Although not spelled out in the lawsuit, the performer has previously indicated that the hard landings created a .14 cm hole in his right knee and a .9 cm hole in his left knee. Additionally, Kobak sustained a flying-related injury in April 2011, when the computer program controlling a jump from the balcony sent him flying into a wall; he suffered two herniated discs, whiplash and a concussion.

The lawsuit charges that the equipment wasn't adjusted to Kobak's personal specifications, leaving it "improperly calibrated for the height, weight and size of the plaintiff". On another occasion, Kobak says he was asked to change his technique for a particular stunt and, on taking the direction, rather than having a soft landing, hit a wall at full speed.

The legal filing claims that the defendants were "negligent, careless, and/or reckless"

CAESARS ENTERTAINMENT will start charging resort fees at its Las Vegas hotels beginning March 1. The fees will range from $10-$25, covering charges for amenities including Wi-Fi, local calls and fitness centers. Previously, Caesars had charged separately for such services, instead of one 'resort fees'.

"This is in response to the increasing demand from our guests to provide a package price instead of the inconvenience of separate fees," Gary Thompson, the company's director of corporate communications, said in a statement.

Caesars operates nine hotels in Las Vegas, including Caesars Palace, Harrah's, Bally's, the Flamingo, the Quad, Paris Las Vegas and Planet Hollywood.



THE EDWARD M. KENNEDY PRIZE FOR DRAMA INSPIRED BY AMERICAN HISTORY known as the EMK Prize has been award to Dan O'Brien's The Body of an American and Robert Schenkkar's All the Way.

The announcement of the inaugural winners was made by Columbia University and Ambassador Jean Kennedy Smith on Friday morning, February 22.

The judges voted unanimously to divide this year's award between two exceptionally deserving works. Both plays exemplify the mission of the prize by engaging "the great issues of our day through the public conversation, grounded in historical understanding that is essential to the functioning of a democracy."

"We congratulate Robert on this award for his magnificent play," said Oregon Shakespeare Festival Artistic Director Bill Rauch, who directed the world premiere at OSF.

"That the inaugural Edward M. Kennedy Prize has been awarded to All the Way is a significant affirmation of the power of our American Revolutions program, and of the gifted OSF artists and artisans who worked so hard to bring to life Robert's work. We also celebrate that UNIVERSES' new work Party People (which) was among the five finalists for this prize.

"I am also thrilled to have directed the premiere of the other Kennedy Prize winner, The Body of an American at Portland Center Stage. Within the intimacy of its poetic language and two-actor structure, Dan O'Brien's play is epic in its impact as a chronicle of even more recent history. This new EMK Prize is a potent symbol of the need to look to our own country's past to better illuminate our present and future."

Ambassador Smith created the EMK Prize to honor the life and legacy of her brother, the late senator from Massachusetts. The prize will be announced each year on Ted Kennedy's birthday, February 22.

"We are very pleased and excited about this award in Ted's name," she said. "My brother loved the arts - museums, books, the performing arts. Music was perhaps dearest to him, but he and I shared an enjoyment of theater - especially, for Teddy, musical theater. He was also a great student of American history and made it come alive for many of us in the Kennedy family. He was much beloved by all the family and he would be very pleased by this tribute."

All the Way, by Pulitzer Prize-winner Robert Schenkkan, depicts a period of great turmoil and consequence in American history, from the assassination of President John F. Kennedy in November 1963 through election night in 1964. Its story is told by many of those who shaped that year's critical moments, including Martin Luther King, Hubert H. Humphrey, J. Edgar Hoover, and most of all, President Lyndon B. Johnson, who deftly guides landmark civil rights legislation through a divided Congress. All the Way premiered at the Oregon Shakespeare Festival in 2012.

Dan O'Brien's The Body of an American speaks to a more recent moment in history, when a single, stark photograph - that of the body of an American soldier dragged from the wreckage of a Blackhawk helicopter through the streets of Mogadishu, Somalia, in 1993 - by photographer Paul Watson reshaped the course of global events. In powerful, theatrical language, O'Brien explores the ethical and personal consequences of Watson's photograph, as well as the interplay between political upheaval and the experience of trauma in an age saturated by images and information. The Body of an American premiered at Portland Center Stage in 2012.

Each playwright will receive an award of $50,000, and the Center for New Media Teaching and Learning at Columbia University Libraries will work with both recipients to create websites featuring study and teaching guides, historical research, and scholarly discussions and interpretations of the plays. The websites will be available to any theater artist, teacher or class studying the works with the intent of expanding understanding of the playwright's work and career.

The size of the award places the EMK Prize among the most generous given for dramatic writing, and indeed for writing in America, while the commitment to an in-depth and publicly accessible examination and exploration of content makes the prize unique among dramatic and literary awards.

"Columbia University Libraries is honored to administer this first year of the EMK Prize and is thrilled to be able to recognize two outstanding contributions to the American theater," said James Neal, Columbia's vice president for information services and University Librarian. "The websites that the Center for New Media Teaching and Learning builds for the winning plays will be powerful educational tools for teachers and students at schools and colleges all over the world."



KINKY BOOTS pop star Cyndi Lauper in her first Broadway musical, wrote the music and lyrics, with four time Tony Award winner Harvey Fierstein doing the book.

Directed by Jerry Mitchell.

Based on the 2005 British comedy and inspired by the true story of a shoemaker who hits on the idea of promoting fetish footwear for drag queens as a means of saving his family business.

Charlie Price is forced to step in and save his family's shoe factory in Northern England following the sudden death of his father. Help comes from the unlikeliest angel, a fabulous drag performer named Lola. Together, this improbable duo revitalizes the failing business, while stepping out from their fathers' shadows and transforming an entire community through the power of acceptance.

Starring Stark Sands and Billy Porter as Charlie and Lola.

Beginning March 3 at the Al Hirschfeld in New York City.

The first night of previews is also a benefit for the Bay Street Theatre.

"Thanks to the producing team of Hal Luftig, Daryl Roth and Jayne B. Sherman," the venue indicates that "a portion of the proceeds" from their ticket sales will benefit the Sag Harbor located theatre.

LOOPED by Matthew Lombardo. Directed by Rob Ruggiero.

The national tour stars Stefanie Powers, who replaces the ailing Valerie Harper, as the famed Tallulah Bankhead. Powers played the fiancee of Bankhead's son in ! Die! My Darling!, film that inspired the events of this play.

The national tour also features Brian Hutchison as sound editor Danny Miller and Matthew Montelongo playing Steve, a sound technician.

Set in the summer of 1965, Looped follows an aging and intoxicated Tallulah Bankhead as she attempts to re-record one line of dialogue for her final film,Die! Die! My Darling! The ordeal takes eight hours as Bankhead spars with Danny Miller (Brian Hutchison), a no-nonsense film editor, during the dubbing session.

The tour opens February 26 at the Parker Playhouse in Fort Lauderdale, FL.

LONGING by William Boyd, based on two short stories by Chekhov. Directed by Nina Raine.

When Kolia is invited to visit his oldest friends on their Estate in the country he anticipates a pleasant break from Moscow life. But as the comedy of provincial life plays out around him, he finds himself adrift in a miasma of false expectations, missed opportunities and unspoken passions.

Starring Iain Glen (Downton Abbey and Game of Thrones) as Kolia, Tamsin Greig as Varia, John Sessions as Dolzikhov with, Alan Cox as Sergei, Tom Georgeson as Radish, Natasha Little as Tania, Eve Ponsonby as Natasha, William Postlethwaite as Masail, Mary Roscoe as Olga and Catrin Stewart as Kleopatra.

Designer: Lizzie Clachan - Lighting: James Farncombe - Composer: Patrick Neil Doyle - Sound: Gareth Fry - Choreographer: Jane Gibson - Casting: Amy Ball.

February 28-April 6 at the Hampstead Theatre in London.

THE DANCE AND THE RAILROAD by David Henry Hwang.

On a California mountaintop in 1867 near the Transcontinental Railroad, two Chinese workers struggle through poverty and hunger to reconnect with the traditions of their homeland. The Dance and the Railroad follows the twice-extended Golden Child as the second production in the Residency One: David Henry Hwang Series.

The cast includes Ruy Iskandar as Ma and Yuekun Wu as Lone.

The design team includes Mimi Lien (Scenic Design), Jennifer Moeller (Costume Design), Jiyoun Chang (Lighting Design), Broken Chord Collective (Sound Design), Huang Ruo (Music), Qian Yi (Chinese Opera Consultant), Leah Loukas (Wig Design) and Grace Zandarski (Vocal Coach). Casting by Telsey + CompanyY, William Cantler CSA. Cole P. Bonenberger is Production Stage Manager.

Presented by Signature Theatre, the play officially opens February 25 in The Alice Griffin Jewel Box Theatre at The Pershing Square Signature Center in New York City.

Falco stars as Martha, a kindergarten teacher with a life many would want: a loving husband (Conlee), a devoted daughter (Strole). But when she leaves it all behind, it's up to her daughter Sarah to pick up the pieces. Billed as a "hilarious and heartbreaking story about motherhood, freedom, and trying to see the people in your family as they really are."

The Madrid also stars Seth Clayton, Tony Award nominee John Ellison Conlee Brooke Ashley Laine, Drama Desk Award winner Heidi Schreck, Phoebe Strole, two-time Tony Award winner Frances Sternhagen, and Christopher Evan Welch.

The creative team includes: David Zinn (scenic design), Emily Rebholz (costume design), Jeff Croiter (lighting design), Jill BC Du Boff (sound design), and Tom Kitt (original music).

Officially opens February 26 in Manhattan Theatre Club's Stage I at New York City Center.

HELLO/GOODBYE by Peter Souter. Directed by Tamara Harvey.

Billed as a sophisticated and fresh comedy, a modern metropolitan guide to falling in (and out of) love."

Starring Jo Herbert and Andy Rush with Yolanda Kettle and Leo Staar.

Juliet – young, smart and sassy – has got herself a fresh start in a new flat. But there's a problem. Amidst the boxes, a strange guy is also moving in – and he won't leave… He says the agency has fouled up and her flat is actually his flat. And as if that's not enough, the real problem is that, well, he's actually rather sexy.

March 1-30 at the Hampstead Downstairs in London.

PENELOPIAD AT THE CALDERWOOD PAVILION by Margaret Atwood. Directed by Elaine Vaan Hogue.

The events of The Odyssey as told by Penelope. From a 21st century Hades, Odysseus' ever-faithful wife and her twelve handmaidens recall life in Sparta, Penelope's marriage to Odysseus, her clever dismissal of would-be suitors during Odysseus' long absence, and the bloody aftermath of his return from war.

Featuring BU School of Theatre Assistant Professor Christine Hamel in the title role.

Presented through March 2, 2013 by the Boston University School of Theatre at the Calderwood Pavilion in Boston, MA.

SILK ROAD by the Gansu Dance Theatre.

The spectacular production is presented by The China Arts & Entertainment Group (CAEG), a creative enterprise under the administration of the Ministry of Culture for the People's Republic of China. The engagement is the second production in the continuing of an ongoing relationship between CAEG and the David H. Koch Theater.

These presentations showcase China's historical contribution to the world of theater and art by presenting the finest in Chinese contemporary and classical performing arts to the United States.

Silk Road is inspired by the magnificent Dunhuang frescoes. This award-winning classical Chinese dance drama presents the tale of the friendship forged during the Tang Dynasty between the China and the people of various countries along the Silk Road.

Silk Road follows master fresco painter Zhang, his daughter Yingniang, and the Persian merchant Yunus.

The lavish theatrical production is presented with visually stunning scenes, and dazzling ornate, elaborate costumes for the sixty dancers, in this unique production of this classic China story.

Performed at the David H. Koch Theater - Lincoln Center - February 27 – March 3, 2013.


WHO'S WHERE




CEE LO GREEN unveils his Loberace production show at Planet Hollywood Resort, Las Vegas performing at least 28 times through April. First segment of performances takes place February 27-March 2. He'll cover other people's hits about 60 percent of the time with the remainder devoted to music from his own career.

FABULOUS FANNY The Songs & Stories of Fanny Brice starring Kimberly Faye Greenberg. Directed by Brian Childers. Choreographed by Justin Boccitto. Musical Direction/Arrangements by Jeff Biering. Written by Kimberly Faye Greenberg & Brian Childers. Tuesday, March 5 at Stage 72 @ The Triad, NYC.

PINK entertains Monday, February 25, at the BB&T Center in Sunrise, FL. On Wednesday she's on stage at the Times Forum in Tampa, FL. Friday's show is at the Philips Arena in Atlanta, GA. On Saturday she can be enjoyed at the Bridgestone Arena in Nashville, TN.

JUSTIN BIEBER on Wednesday, February 27, opens a two night stand at the NIA in Birmingham, UK. Saturday's show is at the Capital FM Arena in Nottingham, UK.

THE MANHATTAN TRANSFER perform Tuesday, February 26, at the Billboard Live event in Osaka, Japan. Then on Thursday the do the same thing at the Billboard Live event in Tokyo.

PAUL ANKA opens a two night stand on Friday, February 22, at the Seminole Hard Rock Hotel & Casino, Hollywood, FL. Next Sunday, February 24, the show is at the Sunrise Theatre, Fort Pierce, FL.

JON BON JOVI entertains Wednesday, February 27, at Philips Arena in Atlanta, GA. Friday's show is at the Times Forum in Tampa, FL. On Saturday he'll be singing his hits at the BB&T Center in Sunrise, FL.

MAROON 5 are in the spotlight Monday, February 25, at the Van Andel Arena in Grand Rapids, MI. On Wednesday their tour stops at the Spring Center in Kansas City, MO. Friday's gig is at the I Wireless Center in Moline, IL. Next Sunday, March 3, they perform at the Century Link Center in Omaha, NE.

STEVE TYRELL the Grammy Award winning vocalist performs February 26-March 9 at The Colony Hotel in Palm Beach, Florida.

TONY BENNETT who could spend the entire evening singing his hits, takes to the stage February 27, at the Broward Center in Fort Lauderdale, Florida.

MICHAEL FEINSTEIN opens a two nighter Friday, March 1, at the McCallum Theatre in Palm Desert, CA.


FINAL OVATION


DR JERRY BUSS died of cancer on February 1,7 2013 at Cedars-Sinai Medical Center in Los Angeles surrounded by family and friends. He was 80.

Buss was owner of the Lakers and minority owner of Anschutz Entertainment, the world's second largest presenter of live music and entertainment events after Live Nation. Buss' personal net worth was estimated at $600 million.

Buss purchased the Lakers in 1979 and since won 10 NBA championships. He was also inducted into the Naismith Memorial Basketball Hall of Fame in 2010.

In 1979 Buss purchased Pickfair Mansion in Beverly Hills from the estate of Mary Pickford.

He attended the University of Southern California (USC), where he earned a M.S. and Ph.D in physical chemistry by age 24.

Survivors include six children from his marriage to JoAnn Mueller, which ended in divorce.

SAUL SCHECHTMAN conductor and composer, died February 6, 2013, in an announcement posted by Richard Skipper, a Hello Dolly! research specialist. Schechtman was 89.

Schechtman led various orchestras in Europe and the USA. He was a guest conductor with the Philadelphia Orchestra, musical director of the TV series, Omnibus, and conductor of the chamber orchestra, Orchestra Piccola.

On Broadway he was the replacement musical director in the original production of Hello Dolly!, provided the vocal arrangements and served as musical director for the original production of Carnival!, and provided incidental music for the original production of Auntie Mame.

Schechtman's compositions include orchestral works, instrumental music, and many art songs. Four of his sacred songs and his new arrangements of Simple Gifts and His Eye is on the Sparrow are included in the CDs, Lilies and Simple Gifts and Eye on the Sparrow.

He frequently toured with his daughter, famed soprano Julia Schechtman Pabst, accompanying her on piano.

He was married to renowned poet, singer and teacher Dr. Carolyn Raney. They performed occasionally together as artist and conductor. He set one of her poems, Pirate Time to music. They had two daughters Julia Schechtman Pabst and Carol Ruth Kimmel who is a Japan Foundation Fellow. A Harvard Bachelor of Arts cum laude graduate, she received a Master of Arts degree from Northwestern's theater department. She then received her Master of Arts Degree from the Department of East Asian Languages and Civilizations at the University of Chicago.

CLEOTHA STAPLES the eldest sibling and one of the original members of the famed Staples Singers, died February 21, 2013 at her home in Chicago from Alzheimer's disease. She was 78,

The Staples Singers were best known for their 1970s hits Respect Yourself, I'll Take You There, If You're Ready (Come go with Me and Let's Do It Again.

Cleotha Staples is survived by her sisters Mavis and Yvonne and her brother, Pervis.

Neil Portnow President/CEO of The Recording Academy issued the following statement:

"A 2005 Recording Academy Lifetime Achievement Award recipient as a member of the Staple Singers, Cleotha Staples - along with father "Pops" and siblings Mavis, Pervis, and Yvonne - was part of one of Stax Records' most important and successful acts. Their songs spread messages of hope, brotherhood and self-respect through some of R&B's finest and most passionate voices, and their music remains as vital today as when it was recorded. Music has suffered a great loss, and our thoughts and condolences are with her family, friends and all those who have been moved and influenced by her strong, soulful voice."







Next Column: March 3, 2013
Copyright: February 24, 2013. All Rights Reserved. Reviews, Interviews, Commentary, Photographs or Graphics from any Broadway To Vegas (TM) columns may not be published, broadcast, rewritten, utilized as leads, or used in any manner without permission, compensation and/or credit.
Link to Main Page
---
Laura Deni



For the snail mail address, please E-mail your request.
CLICK HERE FOR COMMENT SECTION