! >
Broadway To Vegas
  
 SHOW REVIEWS CELEBRITY INTERVIEWS GOSSIP NEWS

| | |
| --- | --- |
| | |
JOLSON THE MUSICAL SANS BLACKFACE - - ARABESQUE: ART OF THE ARAB WORLD AT KENNEDY CENTER - - YVES SAINT LAURENT AND PIERRE BERGE AUCTION CALLED THE ONE TO MAKE OR BREAK THE ART MARKET - - WORLD'S OLDEST SHOWGIRL - - YOU'RE WELCOME AMERICA: A FINAL NIGHT WITH GEORGE W. BUSH RECOUPS INVESTMENT - - OSCAR FOR JERRY LEWIS AND JANE FONDA GETS A PICKET LINE - - FRANK SINATRA CELEBRITY GOLF TOURNAMENT - - WARHOL LIVE - - DONATE . . . Scroll Down


Copyright: February 22, 2009
By: Laura Deni

CLICK HERE FOR COMMENT SECTION
AL JOLSON WITHOUT THE BLACKFACE


A new production of Jolson & Co - The Musical is causing eyebrows to be raised - not because it is offensive, but because it may be too politically correct.

No blackface.

Al Jolson singing My Mammy in The Jazz Singer made headlines because it was the first talking picture - not because Jolson had black greasepaint on his face. During that time white performers regularly "darkened up" when playing in minstrel shows.

Allan Stewart as Al Jolson delivers a politically correct version which opens February 27 at the Festival Theatre in Edinburgh, Scotland. Producers indicated they avoided the use of black face make-up so as not to offend anyone.

Jolson & Co - The Musical created by Stephen Mo Hanan and Jay Berkow is billed as "a rollercoaster ride through Jolson's life-story. Set on the stage of the Winter Gardens - Jolson's second home in the 1920s - the story of Jolson & Co - The Musical is inventively told through a series of flashbacks, with an eight piece orchestra and Jolson's best known songs. The show transports the audience to the sights and sounds of that classic era, from his early days performing as a double act with his brother, through to his smash-hit Broadway shows and ground-breaking work in Hollywood. Jolson & Co - The Musical looks at the life, loves and laughs of the man who in 1948 beat both Frank Sinatra and Bing Crosby to the title of The World's Greatest Entertainer.

The UK spokesman for the International Al Jolson Society, Reg Reeves, said it was best to leave out a full blackface scene. "There was no problem at all when Jolson was performing. It was only afterwards. But we live in an age of political correctness where people seem to get upset about most things."

The question now becomes whether political correctness will divert attention away from Jolson's relationships with women, his four wives, his ego, his relationship with his father and the movies he made. Jolson had 23 number one singles, appeared in ten films and led 11 Broadway shows. Jolson died in 1950, aged 64.



Al Jolson in The Jazz Singer 1927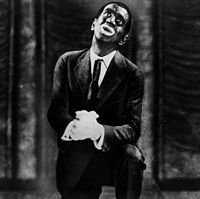 An Equity spokesman, Paul Brown, told the press that the union opposed the use of blackface but the Jolson show was "one of the very limited times when we might not actively object". Actors playing Shakespeare's Othello no longer "black up".

In a 2007 Jewish Community Center production in association with Ohio Cuyahoga Community College Eastern Campus Theatre Arts Department, Marc Moritz portrayed Jolson and used blackface in one scene which was reported as;

"After Keeler, whose star is rising, dumps him, Jolson puts on blackface, as if to hide his pain. As Moritz artfully applies the black makeup, he takes refuge behind the metamorphosis. He then launches into My Mammy, a song of heartbreak and loss, which brought down the house."

The Edinburgh offering is touted as "direct from New York." That's a bit of a stretch since The Big Apple version was first staged by the York Theatre Company in 1999-20 and then returned in September 2002 as an off-Broadway mount at Century Place. That production featured Stephen Mo Hanan, who earned a Tony Award nominated as Best Featured Actor (Musical) for Growltiger/Asparagus in Cats, as Jolson who was to jazz, blues, and ragtime what Elvis Presley was to rock 'n' roll.

At that time publicity centered not on whether or not to use black greasepaint, but on how the production managed to raise funding.

Hanan is a 1968 graduate of Harvard. According to Harvard Magazine; "A fascinating sidelight is that the show's major financiers are Hanan's classmates. Crimson Productions, headed by the show's music director, Peter Larson '68, Ed Kovachy '68, a San Francisco psychiatrist, and Hanan, has raised more than $400,000 from 32 investors: 31 of them from Harvard and 27 from the class of 1968. With another $250,000 in funding from producer Ric Wanetik . . . It may be the first time anywhere that a college class has united to put one of its members on a theater marquee."

Regarding the use of blackface Hanan told the publication; "Jolson got away with his gushy, sexualized performances because he was in blackface, pretending to be an African American. He had been a so-so vaudeville performer until he sang in blackface, which allowed him to express the vulnerability of a lost child."

"It's an amazing mask, as I discovered myself when I put it on for the first time," says Hanan.

"Jolson created a strange biracial persona, something unique. Everyone knew that he was a white guy and a Jew. But he took on qualities of African Americans that no one else in blackface did. Other blackface performers of that era were embarrassing, crude, offensive. But Jolson understood something about the black soul, and instinctively connected his own experience as an outsider in America, coming from an oppressed people, with the African slave experience. He heard it in the music."

The UK effort stars Allan Stewart who is noted for spending every Christmas wearing false boobs and saggy tights, as a pantomime dame. This may be the breakout vehicle for the singer/actor who is showing another dimension to his talent.

Backed by and eight piece band, the show is directed by boyish looking Ed Curtis and co-stars Donna Steele and Chris Howell. Understudies are Louisa Maxwell and Steve Arnott not only understudies both Stewart and Curtis but serves as the stage manager.

The production embarks on a UK tour after the Edinburgh run.



Broadway To Vegas is supported through advertising and donations. Priority consideration is given to interview suggestions, news, press releases, etc from paid supporters. However, no paid supporters control, alter, edit, or in any way manipulate the content of this site. Your donation is appreciated. We accept PAYPAL. Thank you for your interest.


ART AND ABOUT


YVES SAINT LAURENT AND PIERRE BERGE AUCTION CALLED THE ONE TO MAKE OR BREAK THE ART MARKET

The picture on the wall is up for auction. By Henri Matisse (1869-1954), Les coucous, tapis bleu et rose, Signed and dated Henri-Matisse 1911, Oil on canvas, 81 x 65.2 cm., Executed in 1911, Estimate : $20M - $27M). Image Courtesy Christie's Images Ltd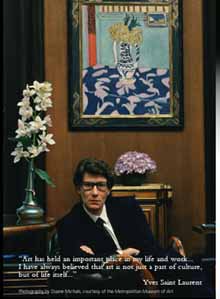 Yves Saint Laurent is the man who gave the world the women's pantsuit, see-through blouses and the safari jacket. The art world respected him as the collector of one of the world's greatest art collections.

From February 23-25, 2009, Christie's in Paris, in association with the Pierre Bergé and associates auction house, will be auctioning more than 700 works from the Yves Saint Laurent and Pierre Bergé collection. Works of art from the respective apartments of the two men will be offered for sale, the result of the 50-year personal and business partnership between Bergé and the great couturier, who died of brain cancer on June 1, 2008 at the age of 71.

The unprecedented auction is being touted as the one which will make or break the art market.

Christie's International, which last month announced layoffs, is running the sale at Paris' Grand Palais, now estimates a total take between $255 million to $380 million, a down-tick from the original posting of $472 million-$787 million - a reassessment as the financial markets continue to collapse.

"We began collecting in the early 1970s when we started making real money," said Bergé, who met Saint Laurent in 1958 and helped him open the couture house that bore his name in 1962.

Bergé explained that the decision to sell almost the whole collection was his - made as a way to find closure. "I wanted this sale," he said at a press conference. "This collection could only have two destinies - end up in a museum, which would have been too onerous, or on the auction block. I chose the sale because I felt the collection would not be truly complete until the hammer fell on the last lot."

Only two items will not be sold. Bergé will keep an Andy Warhol portrait of Saint Laurent and a Senufo African bird sculpture, the first object that the two men purchased together.



SUITE OF 18 ITALIAN CHAIRS, Mid-18th Century, Height: 113 cm ; Length : 53 cm.; Depth : 53 cm., Estimate: $405K-$674K. Image Courtesy Christie's Images Ltd. 2008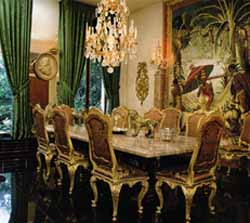 Among the major works to be gaveled down are a Picasso, a still life by Matisse and art deco furniture by Claude Lalanne.

Yves Saint Laurent said about this collection: "Pierre Bergé and I wanted our choices to reflect our favorite things and for our collection to grow with them; the only criteria guiding us was quality".

A mix of styles and periods, the collection reflects an eclecticism developed through contact with some of Saint Laurent's prominent clients, including the Vicomtesse Marie-Laure de Noailles, a Parisian hostess and art patron. "Saint Laurent's obsession was to build a collection of silver gilt objects like the one he had seen at the home of the Noailles," Bergé said.

As collectors, Bergé and Saint Laurent avoided auctions and mainly bought from a handful of dealers, among them Alexis and Nicolas Kugel, owners of the Galerie J. Kugel, near the Orsay Museum. The Kugels sold them Renaissance bronzes, Venetian and Limoges enamels and 17th-century German silverware, including a series of 14 silver gilt standing cups made around 1640 in Lüneberg.

"The cups had belonged to the duke of Cumberland, king of Hanover," Nicolas Kugel said in an interview, referring to Ernest Augustus, an uncle to Queen Victoria of Britain, who became king of Hanover in 1837. "Similar ones are in the Armory Chamber collection of the Moscow Kremlin Museum."

Another highlight of the collection is a late-16th-century Italian gilded silver-mounted crystal vessel set with 24 rubies. Formerly in the collection of Louis XIV, it bears the inventory markings of the Apollo Gallery in Versailles.

"This collection is the last flicker of a long heritage of French taste, now faded," Kugel said. Among the collection's 60-odd paintings are several early-20th-century masterpieces, including Pablo Picasso's Instrument de Musique sur un Guéridon, a rare 1914 oil painting from the artist's analytical Cubist period, once in the collection of the American artist and collector Mary Callery, estimated at €30 million to €40 million. Proceeds of the sale will be divided between the Pierre Bergé-Yves Saint Laurent Foundation, created in 2002 to preserve the couturier's work, to which Saint Laurent bequeathed his share of the collection, and a foundation that Bergé plans to create for the advancement of AIDS-related medical research.

HATS: AN ANTHOLOGY BY STEPHEN JONES

Straw bonnet, c.1880. AnnaP, top hat, Stephen Jones S/S 2009. Par Avion, beret, Stephen Jones S/S 2003. Photography by Angela Moore. From from V&A
is a collaboration between the V&A and one of the world's foremost hat designers, Stephen Jones. This exhibition in the Porter Gallery will display more than 300 hats chosen with the expert eye of a milliner. On display will be hats ranging from an Egyptian Anubis mask dating from 600BC to a 1950s Balenciaga hat and couture creations by Jones and his contemporaries.

To show the universal appeal and delight of wearing hats, Jones has included a wide variety of styles including top hats, berets and a child's plastic tiara.

Displayed in a magical, box-hedged, Baroque garden setting, Hats An Anthology will be the V&A's first exhibition devoted to hats, with many pieces from its extensive hat collection on display for the first time.

Inspiration, the first section of the exhibition, will open with Prince Albert's top hat and Queen Victoria's bonnet, and looks at how the past has inspired countless designers. It will show historic and contemporary interpretations of hat styles such as the tricorn, bowler, baseball cap, bonnet, skull cap and many more. It will also look at common themes explored by milliners such as exoticism, modernism and the natural world.

Creation will show how hats are made and the traditions, innovations and practices at the heart of millinery. This area will be set up like a milliner's workroom with patterns, sketches, materials and millinery blocks.

The Salon will reflect the milliner's public showcase, featuring spectacular hats that show the craft at its sartorial best. On display will be designs by Philip Treacy, Mitza Bricard for Christian Dior, Vladzio d'Attainville for Balenciaga, Claude St Cyr for Norman Hartnell, Chanel and Stephen Jones.

In The Client, visitors will see hats worn by famous clients including royalty and avid collectors Dita von Teese, Gertrude Shilling, Isabella Blow and Anna Piaggi, as well as hats worn by Boy George and Madonna. There will also be hats that have appeared in films including two designed by Cecil Beaton for My Fair Lady, a Balmain hat worn by Ava Gardner and Marlene Dietrich's beret.

Opens February 24, 2009 at the Victoria and Albert Museum in London.

ALL THAT JAZZ: LOUIS ARMSTRONG AND THE GREATS

Herb Snitzer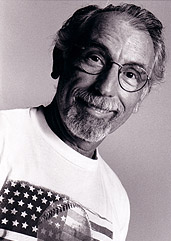 The Photography of Herb Snitzer 1958-1962. On display at the Museum of Arts and Sciences in Daytona Beach, FL is a collection from one of America's pioneers in photojournalism, Herb Snitzer.

A Philadelphia native, Snitzer spent his early years as a painter and student. It was his time spent in the Korean War that opened his eyes to his lifelong obsession, photography.

After returning from the war, Snitzer left Philadelphia for the vibrant art, colorful street life, and the cultural pull of New York City. While in New York, Snitzer was drawn into the vibrant world of Jazz, which the City's underground clubs and world famous jazz players allowed. He worked for Life, Look, The Saturday Evening Post, Fortune, Time and other national magazines as well as for the New York Times and Herald Tribune. He became Photography and Associate Editor of America's Leading Jazz Magazine, Metronome, which enabled him to meet and photograph and become friends with many of the great jazz musicians of that era; Miles Davis, Nina Simone, Duke Ellington, John Coltrane, Count Basie and Louie Armstrong.

On display through April 5, 2009 Chapman S. Root Hall - Museum of Arts and Sciences, Daytona Beach, FL.

WARHOL LIVE Over the course of his meteoric career, Andy Warhol used the medium of music to transform himself from fan, to record album designer, to producer, to celebrity night-clubber, to "rock star." Warhol Live presents the first comprehensive exploration of Warhol's work as seen through the lens of music.

From 1949, the year he arrived in New York, to 1987, the last year of his life, Warhol illustrated fifty-one album covers, from Tchaikovsky's Swan Lake to Aretha Franklin, Count Basie, Artie Shaw, the Velvet Underground, the Rolling Stones, Diana Ross, and Blondie. The album covers read like a history of postwar American musical tastes, from classical to pop, jazz, soul, rock, disco, and avant-garde genres. He used music in his films and filmed concerts. He produced music videos and met with musicians, notably for Interview, the magazine he founded in 1969.

This exhibition brings together a wide variety of works depicting pop music royalty, including Elvis Presley, the Velvet Underground, Mick Jagger and the Rolling Stones, Liza Minnelli, Grace Jones, Deborah Harry of Blondie, and Michael Jackson. Major Warhol silkscreen paintings, films and sound recordings, album covers, illustrations, and photographs inspired by music and the performing arts will provide a visual and aural score to Warhol's extraordinary work and life.

In addition, Warhol Live recreates some of the high points of the relationship between art and music, such as:

The world of Warhol's legendary Silver Factory, the glam art loft decorated with silver paint and tin foil, where Warhol and his Superstars partied and produced artwork:

The multimedia performance spectacle Exploding Plastic Inevitable, staged mostly at clubs and venues in New York City but also including a U.S. tour with stops in San Francisco and Los Angeles, featuring film screenings, dancers and performance art set to music by the Velvet Underground:
The Silver Clouds used by the art director Jasper Johns and the choreographer Merce Cunningham for the dance piece RainForest (1968), with music by David Tudor;

And the musical ambience of Studio 54 provided by Berkeley-based Meyer Sound Laboratories, a first at the de Young.

The exhibition is curated by Stéphane Aquin, curator of contemporary art at The Montreal Museum of Fine Arts; Emma Lavigne, curator at the Musée national d'art moderne/CCI, Centre Pompidou, Paris; and Matt Wrbican, archivist at The Andy Warhol Museum, Pittsburgh. Greg Pierce, assistant curator at The Andy Warhol Museum, put together the exhibition's film and video programming. Timothy Anglin Burgard, the Ednah Root Curator-in-Charge of American Art, is the presenting curator at the de Young.

Warhol Live is on exhibition at the de Young in San Francisco through May 17, 2009. Then the exhibition will be presented at The Andy Warhol Museum in Pittsburgh, PA June 10 to September 15, 2009.




SPREADING THE WORD


TRU WRITER-PRODUCER SPEED DATE No, it's not really a "date." It's a quick way to meet over a dozen producers, from beginner to Broadway level. Sunday, March 1, at The Players Theatre, NYC.

Theater Resources Unlimited (TRU) is staging this unique event to offer writers a chance to practice their pitching with real producers who are open to and looking for new work. "The producers probably won't offer options on the spot, but it's an opportunity to start developing relationships. And that's what this business is all about," says TRU president Bob Ost. Eleven producers have signed on, from both the commercial and not-for-profit worlds, all with an interest in new projects, as well as eleven aspiring producers from TRU's mentorship program. And writers receive invaluable coaching from experts, as well. And - wine and cheese afterwards?

Eleven writers will arrive and first meet Grace Kiley and Karen Schadow, two professional coaches who will guide the writers with their presentations. An hour later, the writers go into the Pitch Room to meet the producers – one per station. A bell is rung a bell and writers have two minutes to pitch. A second bell is rung, producers have two minutes to respond and ask questions, or give feedback. Writers are asked to bring a packet with a synopsis, bio, cast breakdown and production requirements to leave with each of the producers. If the project interests the producer, he may request a full script. Meanwhile, group two is in the Coaching Room getting coached for an hour, and the second group goes into the Pitch Room. Pitches and turnaround should take about 50 minutes total for all eleven. Afterwards, there is wine and cheese and a chance for the writers to network with the producers and well as each other. Participating producers include Paul Adams, artistic director of Emerging Artists Theater (EAT); Jane Dubin of Double Play Connections (Beebo Brinker Chronicles); Anthony Francavilla of DRD Productions; Roger Alan Gindi (Jay Johnson: The Two and Only, Shakespeare's R&J); Jeremy Handelman of Off-the-Leash Productions; Bruce Lazarus (J Say Goodnight, Gracie, The Gathering, Shakespeare's R&J); Michael LeLand; Michael Nassar; Michael Sgouros, owner of The Players Theatre; Randall L. Wreghitt (Grey Gardens, Lieutenant of Inishmore); and Shela Xoregos, artistic director of the Xoregos Performing Company.


SWEET CHARITY


DEFYING INEQUALITY: THE BROADWAY CONCERT, A CELEBRITY BENEFIT FOR EQUAL RIGHTS

Judy Gold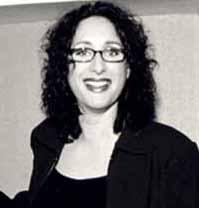 Carson Kressley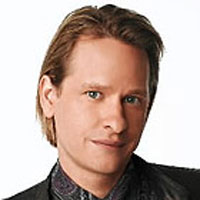 a one-night benefit for groups promoting gay rights and gay marriage will be hosted by Emmy Award winning comedian Judy Gold and Queer Eye for the Straight Guy and How to Look Good Naked star Carson Kressley. Special appearances by Grammy and Emmy Award winner Cyndi Lauper, Grammy and Academy Award winner Stephen Schwartz the composer of Broadway's Wicked, and Marc Shaiman the Grammy, Tony and Academy Award winning composer of Hairspray.

Plus (in alphabetical order); Matt Alber, Shoshana Bean, Tony nominee Douglas Carter Beane, PJ Benjamin, Mike Birbiglia, Stephanie J. Block, Tamara Braun, Daniel Breaker, Tony Award nominee Kerry Butler, Lynda Carter, Tony award nominee Gavin Creel, Paige Davis, Tony Award winner Harvey Fierstein, Tony Award winner John Gallagher, Jr., Malcom Gets, Tony Award nominee Jonathan Groff, Jayne Houdyshell, Crystal Hunt, Tony Award winner David Hyde Pierce, Mark Indelicato, Allison Janney, Capathia Jenkins, Tony award winner Nathan Lane, Tony Award winner Adriane Lenox, Cameron Mathison, Rue McClanahan, Julia Murney, Phyllis Newman the Tony Award winner and founder of the Phyllis Newman Women's Health Initiative, Tony Award nominee Kelli O'Hara, Patrick Paige, Nicole Parker, Billy Porter, Seth Rudetsky, Sherri Saum, Al Sharpton Tony Award winner Carole Shelley, Christopher Sieber, Doug Spearman, Sally Struthers, Tamara Tunie, Michael Urie, and Tony and Grammy Award winner Scott Wittman.

Also - cast members from - Sesame Street; Billy Elliot; The Color Purple National Tour; Gypsy; Hair; Jersey Boys; The Lion King; The Little Mermaid; Mamma Mia; Mary Poppins; South Pacific; Spring Awakening and Wicked.

Plus, Laughing Pizza, Don't Quit Your Night Job, The Broadway Boys and NYC Gay Men's Chorus.

100% of the profits from Defying Inequality: The Broadway Concert will be donated to these five organizations; Family Equality Council, The Empire State Pride Agenda, Equality California, Garden State Equality and The Vermont Freedom to Marry Task Force.

Monday, February 23, at the Gershwin Theater in New York City.

BROADWAY FOR A NEW AMERICA

Jim Dale will serve as emcee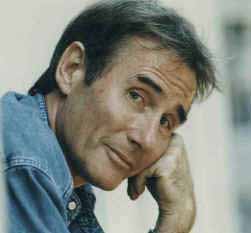 benefiting The Jewish Alliance for Change presents Standing Up for Marriage Equality and a Progressive Agenda for Change, on Monday, March 2 at Peter Norton Symphony Space, New York City.

Scheduled to perform or appear are: Tony and Emmy Award-winning actress Stockard Channing; stand up comedian and actor Richard Belzer; multi-Tony Award nominee Tovah Feldshuh; internationally renowned singing star Mario Frangoulis; Tony nominee, and recording artist Ann Hampton Callaway; Olivier Award winner and two-time Tony award nominee Eve Best; Broadway and Emmy-Award winning actress and singer Marni Nixon; Political Comedian Scott Blakeman; Tony nominee Jonathan Freeman; Tony nominated actress and recording artist Melissa Errico; critically acclaimed singer/songwriter and recording artist Nellie McKay; Academy Award and Emmy Award-nominated actress Rosie Perez; the Tony, Drama Desk, OBIE, and Emmy Award-winning singer and actress Lillias White; and Broadway, TV, and cabaret star Shauna Hicks. Also Broadway performers Hugh Panaro, Cheryl Freeman, Norm Lewis, Michael Longoria, Krysta Rodriguez, Noah Weisberg and Emmy nominee Seth Rudetsky.

Tony and Grammy Award-winning actor Jim Dale will serve as emcee. The show will be directed by Sara Louise Lazarus, Broadway musical director and conductor Lawrence Yurman will be the musical director and Guy Smith will provide the lighting design.

In addition to the performers and celebrities, speakers appearing at the event will include: Steven Goldstein, Chair of Garden State Equality; Rabbis J. Rolando Matalon and Marcelo Bronstein of Congregation B'nai Jeshurun, New York City; and Evan Wolfson, Founder & Executive Director of Freedom to Marry.

The Jewish Alliance for Change reached millions of voters in battleground states and across the country with its Israelis for Obama web video and the creative pro-Obama TV and internet ad series Ain't Funny with comedy icons Carl Reiner, Jerry Stiller, Anne Meara, Danny DeVito, Rhea Perlman, Valerie Harper, Garry Marshall and Larry Gelbart. The organization plans to fight for marriage equality and the realization of a progressive agenda for change.

21st ANNUAL FRANK SINATRA CELEBRITY GOLF TOURNAMENT benefiting the Barbara Sinatra Children's Center at Eisenhower Medical Center in Rancho Mirage, California. teed off February 19 and ends today at the Barbara Sinatra Children's Center with an open house hosted by Barbara Sinatra. The celebrity-amateur golf tournament was played at the legendary Indian Wells Country Club. The Renaissance Esmeralda Resort and Spa in Indian Wells was the location for two theme parties and a Black Tie Gala as well as the annual Luncheon & Fashion show. This year's theme was Lucky 21.

Known as "Frank's little party in the desert," Barbara and Frank Sinatra founded the Frank Sinatra Celebrity Invitational in 1988 to raise funds for the Barbara Sinatra Children's Center which opened in 1986. Through their efforts, and those of supporters around the world, the Frank Sinatra Celebrity Invitational is now one of the most successful events of its kind. "This annual event meant the world to Frank. He would be immensely proud to see how it's grown and remains a major contributing source to the Children's Center that he loved so much," offers Barbara Sinatra.

The stars were shining at the festivities. Dick Van Dyke joined Barbara Sinatra as the 2009 co-host. Comedian Tom Dreesen, funny man for Frank Sinatra for countless years and performances, returned as the official Emcee.

The award winning Gatlin Brothers performed at the Friday night dinner. Comedian Gary Mule Deer added his wit to the evening.

Spending the last two days knocking the balls around were; Jim Bacon - "Grand Marshal," Pat Boone, John Callahan, Norm Crosby, John Daly, Michael Dante, Dave Dettman (Dr. Gadget), William Devane, Joel Douglas, Tom Dreesen, Ann Myers Drysdale, Chad Everett, Dennis Farina, Rollie Fingers, Steve Garvey, Larry Gatlin, Rudy Gatlin, Steve Gatlin, Rich Gilgallon, Buddy Greco, Bobby Grich, Beverly Johnson, Eric Koston, Gino LaMont Dan Lauria, Tony Lo Bianco, Connie Mack, Mary Bono Mack, Joe Mantegna, Peter Marshall, Bill Marx, Ron Masak, Gary Mule Deer, Charles Pasarell, Frankie Randall, Tim Reid, Steve Rossi, Elke Sommer, Kevin Sorbo, Jerry Vale and Dick Van Dyke.


OTHER PEOPLE'S MONEY


YOU'RE WELCOME AMERICA: A FINAL NIGHT WITH GEORGE W. BUSH starring Will Ferrell has recouped its original investment of $2.09 million. The show has also broken the house record at the Cort Theater, taking in $846,507.05 for the seven days ending Feb. 15.

THE METROPOLITAN OPERA IN NEW YORK CITY will hold a free open dress rehearsal of its coming production of Bellini's Sonnambula, starring Natalie Dessay and Juan Diego Florez and directed by Mary Zimmerman. The dress rehearsal will take place Friday. Tickets available on a first-come-first-served basis at the Met's box office today, Sunday, February 22.

CHARLIE SHEEN was in Las Vegas last week, attending the MAGIC (Men's Apparel Guild In California) trade show. If you like the shirts he wears on Two And A Half Men, then you'll love his new line of shirts. Sheen and Christopher Wicks, designer and owner Rock & Roll Religion, have joined forces to design a line of retro shirts, DaVinci Collection by Charlie Sheen which Sheen debuted at the trade show on February 17, 2009. The shirts feature agoya shell buttons, retro patterns and vertical contrasting color combinations with additional detailing and embroidery to enhance each piece. Made of cotton, rayon/acetate or rayon/polyester blends, pieces are manufactured from the original designs of the 50's, 60's and 70's. Retail price points range from $59.00-$79.00.

THE LAS VEGAS MOTOR SPEEDWAY has lowered their beverage concession prices in an effort to enhance the fan experience for the Feb. 27-March 1 NASCAR Weekend. "We realize that everyone is watching what they spend these days," said LVMS president Chris Powell. "I'm pleased that we could reach an agreement with (concessionaire) Levy Restaurants to lower some of our concession prices and provide a breakfast combo. We are taking several steps to make this year's event more enjoyable for our race fans. Lower concessions prices will have a positive effect on everyone." The price of all cold beverages (excluding cocktails) has been reduced for the 2009 Shelby 427 Sprint Cup Race weekend. Water, soft drinks and beer have been reduced by $1 at both the supers peedway and the Dirt Track. Additionally, the Midway concession stand will offer a special breakfast combo meal that includes a breakfast sandwich and coffee - for just $2.

The NASCAR Weekend will consist of Pole Day for the Shelby 427 NASCAR Sprint Cup Series event, the Sam's Town 300 NASCAR Nationwide Series event and the 12th annual Shelby 427 NASCAR Sprint Cup Series race.

Las Vegas Motor Speedway is a subsidiary of Speedway Motorsports, a leading marketer and promoter of motorsports entertainment in the United States. In addition to LVMS, the Company owns and operates the following premiere speedways: Atlanta Motor Speedway, Bristol Motor Speedway, Infineon Raceway, Lowe's Motor Speedway, New Hampshire Motor Speedway, Kentucky Speedway and Texas Motor Speedway.

KÀ the unprecedented show from Cirque du Soleil at MGM Grand in Las Vegas celebrated it's 2,000 show last Wednesday night. In the audience was Brad Pitt with two of his children Maddox, 8, and Pax, 5.

PLACIDO DOMINGO has been named the first winner of the Birgit Nilsson Prize for outstanding achievement in classical music, the Birgit Nilsson Foundation announced last Friday. The foundation, established by the Swedish soprano who died in 2005, intends to award the prize every two to three years. The recipient receives $1 million. In learning of his being chosen the tenor issued a statement; "My greatest regret was that Birgit and I never performed together in 'Die Walküre' or 'Tristan und Isolde.' I remember telling her this many years ago, to which she replied, 'Well then, you better hurry up.' "

JERRY LEWIS a Las Vegas resident, travels to Hollywood today, February 22, to receive from the Academy of Motion Pictures Arts and Sciences the Jean Hersholt Humanitarian Award.


WORLD'S OLDEST SHOWGIRL IN 2009 GUINNESS RECORD BOOK
Dorothy Kloss at age 85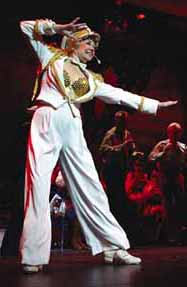 Physical allure, vitality, and advancing age can co-exist! For proof of this claim, you need look no further than The Fabulous Palm Springs Follies and Dorothy Dale Kloss, an 85-year-old sensation of youth and energy. She has been tap dancing on the Follies' stage for 14 years with the skill and electricity of someone a quarter her age - continuing a dance career that began decades ago, in the 1930s.

Her legendary status is confirmed on page 90 of the just published Guinness World Records 2009 edition, where she is shown in full showgirl plumage and is designated as the "world's oldest still performing showgirl," a title she first received in 2005.

Recently Palm Springs Mayor Steve Pougnet attended The Fabulous Palm Springs Follies and, at the beginning of the third act, presented a proclamation declaring Dorothy Dale Kloss Day.

"Dorothy Kloss is an inspiration," Pougnet told the audience. "Her example and outlook on life is a true testament to the fact that getting older just means getting better."

Little Dorothy Hunn (her maiden name) was already dancing when Calvin W. Coolidge was president of the United States, took lessons at three, taught the legendary bob Fosse to tap dance when she was a teenage prodigy, and emerged at the famed Empire Room of the Palmer House in Chicago as, Dorothy Dale, a show business headliner at 15.

She was paid $35 for the first week, bought a dress for her mother, and still has the cancelled check as a souvenir. Dorothy went on to become a featured act with the touring Eddie Duchin Orchestra and appeared with other notables of the Big Band era such as Ray Noble, Skinnay Ennis and Shep Fields. She has performed with Liberace, The Mills Brothers, Mel Torme', HarryTichman, Howard Keel, Kay Starr, Frankie Laine and Chico Marx, as well as working with renowned comedian Cantinflas in Mexico City in the Folies Bergere.



Dorothy Kloss at age 18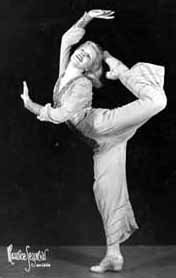 In the early days of television, she was the first tap dancer ever to appear on the tube and had her own show at WBKB in hometown Chicago. She married and raised one son, and taught dance at the Academy of the Sacred Heart. Domesticity then took her to Florida and California and even a five-year stint as director of guest services on the Queen Mary, moored in Long Beach. But she also retained her ties with dance by running her own studios, and one of her students in Pasadena suggested in 1994 that she return to performing, in the Follies. An audition tape was sent to Palm Springs, and Leila Burgess, the company dance manager, proclaimed, "Now that's a great dancer." A colon cancer survivor, at 71, Dorothy Dale Kloss had a new career.

Ask her if her feet and body ache after a performance, one of nine weekly, and she replies jauntily - and apocryphally) - "No, I just soak them in vodka."

She revels in being a silver-blonde 5 foot 5½ inch "Long-Legged Lovely."

According to Follies Impresario Riff Markowitz, "If the rest of my Long-Legged Lovelies are impressive - and indeed they are - Miss Kloss is nothing less than a Force of Nature! She is just like us, except she is also a miracle." Dorothy's favorite song, she says with a wink, is When My Old Wedding Ring Was New.

But more meaningful is the quote first uttered appropriately enough in Follies, Steven Sondheim's Broadway hit, that has become the mantra of Dorothy Dale Kloss, octogenarian hoofer:

"Good times and bum times, I've seen them all and, my dear, I'm still here."


ARABESQUE: ART OF THE ARAB WORLD HAS THREE WEEK FESTIVAL AT KENNEDY CENTER
Unwrap the cultural treasures of the Arab world in this Kennedy Center international festival showcasing the varied cultures of the 22 Arab nations that represent the Arabic-speaking world. From the Arabian Gulf to the Levant to North Africa-this region of the world is the birthplace of human civilization and features extraordinary diversity in geography, traditions, landscape, religion, and contemporary aesthetics.

Five years in the making, in cooperation with the League of Arab States for over three years Kennedy Center President Michael Kaiser and Alicia Adams, the center's director of international programs, made trips to the Middle East to find the best artists. The three-week festival now brings together 800 of the finest artists, many of whom are making their U.S. debut, in performances of music, dance, and theater, as well as exhibitions featuring art installations, fashion, a soundscape, cuisine, a marketplace, and much more.

The $10 million festival is being run by festival manager Gilda Almeida and a full-time staff of only four who had to coordinate 40 performing groups; 150 children who make up the Al-Farah Choir some of whom had special dietary needs. The visa process took Almeida's staff nine months to complete.

The two tons of cargo included: 47 elaborate wedding dresses for display in the Hall of States, theater sets and instruments needed by the performers, expensive jewels to be displayed on the second floor and toys and handicrafts to be sold in the souk, or Arab marketplace, being staged in the Kennedy Center's gift shop.



Breaking The Veils - From the Permanent Collection of the Jordan National Gallery of Fine Arts in Amman, this exclusive installation crosses mediums, nationalities, and cultural norms to show the growing voice of women artists in the Islamic world.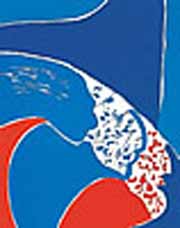 A collection of women's paintings from the Permanent Collection of the Jordan National Gallery of Fine Arts in Amman, this exclusive installation crosses mediums, nationalities, and cultural norms to show the growing voice of women artists in the Islamic world. This collection will be displayed within a created city in what the Kennedy Center hopes is not just showing art, but creating an experience for the visitor. Patrons will walk through a maze of 45 golden arches to get a feel for the region's architecture. Once inside the exhibit, the air will resound with the sounds of an Arab city at dawn: birds singing, the call to prayer sounding in the distance. This soundscape was developed especially for the festival by Egyptian Grammy Award–winning sound engineer Alaa El Kashef, SOUK brings the sounds of the bustling streets of Cairo to visitors walking through the exhibitions and the Souk.

The backdrop for the women's paintings are Egyptian made wooden screens known as mashrabiya or intricate wooden carvings that resemble elaborate latticework. In traditional Arab homes, they were used as window coverings, allowing women to see out, but not be seen.

Visitors can discover the evolution of art forms born from the cradle of human civilization. Experience an amazing breadth of culture that spans both eons and continents.

Performance highlights include:



Brides of the Arab World With examples from all 22 countries in the League of Arab States, this collection of more than 40 elaborate and colorful wedding dresses puts the transition from traditional to contemporary style on display.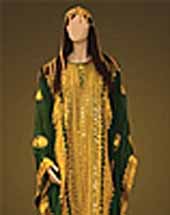 Arab musician, composer and oud player Marcel Khalifé has been referred to as the "Dylan of the Middle East." With his group Al Mayadine Ensemble, Egyptian jazz pianist Fathy Salama, Simon Shaheen, one of the leading Arab composers and multi-instrumentalists, brings this era back to life with an exciting new multimedia project called Aswat—Celebrating the Golden Age of Arab Music. With a traditional, 12-to 15-piece Arab orchestra and special guest vocalists on March 6 in the Eisenhower Theater.

Appearing on a special double-bill on March 2 in the Eisenhower Theater are Farida and the Iraqi Maqam Ensemble and Mauritania's Malouma. The Iraqi Maqam Ensemble with singer Farida Mohammad Ali.

Based in Doha, the newly formed Qatar Philharmonic Orchestra with Marcel Khalifé, music director and resident composer, makes its international debut February 24 in the Opera House. Maestro Lorin Maazel conducts the Arab and western musicians of the orchestra in a program that features Beethoven's powerful and ageless Symphony No. 5 and two new works by Khalifé.

Led by Bachir Attar, Morocco's Master Musicians of Jajouka represent an ancient musical tradition. Appearing February 25 in the Eisenhower Theater, they play music comprised of several simple parts intricately woven together.
The Qatar Philharmonic Orchestra, with Marcel Khalifé, makes its international debut Feb. 24.



Exhibit: Visual Arts Installation: Lara Baladi: Roba Vecchia Lebanese artist Lara Baladi's installation, Roba Vecchia, presents image fragments of the artist's work recomposed with photographs into a shifting array of kaleidoscopic images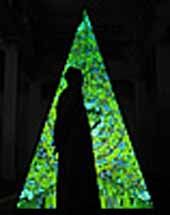 Created by Palestinian artists as a response to the conflict in their homeland, Alive from Palestine: Stories Under Occupation by Ramallah's Al-Kasaba Theater & Cinematheque comes to the Terrace Theater on February 26 and 27.

On March 6 in the Family Theater, Heather Raffo, author and actress of the award-winning one-woman show 9 Parts of Desire, teams up with accomplished Iraqi jazz trumpeter and santoor (an Indian stringed instrument) player Amir El Saffar for In Concert: The Sounds of Desire, a dramatic evening of spoken word and melodic solos.

Shakespeare's tale of royal intrigue takes on powerful new meanings in a modern Arab context in Richard III: An Arab Tragedy. As it unfolds within the hothouse, feudal atmosphere of desert palaces in an oil-rich Kingdom, the production gives a glimpse into the often misunderstood world of the Persian Gulf in all its complexities. Commissioned by the Royal Shakespeare Company, this production was adapted by Kuwaiti writer/director Sulayman Al-Bassam. It receives its U.S. premiere March 6 and 7 in the Terrace Theater. Performed in Arabic with English surtitles.
Tunisia's Familia Productions brings Khamsoun (meaning 50 in Arabic) to the Terrace Theater March 14 and 15. Written by Jalila Bakar and directed by Fadhel Jaibi, The play spans 50 years in Tunisia's history - from the country's independence up until 2006. It traces the story of Amal, the daughter of two leftist militants who is arrested following the suicide bombing of her teacher friend in the courtyard of the school. Khamsoun celebrates Tunisia's independence while also addressing the problems facing Tunisian society after 50 years of freedom, including fundamentalism and lack of civil and political freedoms. Performed in Arabic with English surtitles.

Emmy winner and Kennedy Center favorite Debbie Allen is back with OMAN…O Man!, a world premiere Kennedy Center commission presented in association with the Sultan Qaboos Cultural Center of Oman. Created and choreographed by Allen, this ground-breaking, dance-driven extravaganza explores the culture of Oman. It features young Omani performers collaborating with their peers from Los Angeles and Washington, D.C. to original music composed by Grammy-winning trumpeter Arturo Sandoval. For age 9 and up. OMAN…O Man! plays the Eisenhower Theater March 12–15.

Egyptian dancer and choreographer Karima Mansour makes her North American debut on March 4 in the Family Theater with Temporament, a duet with percussionist Ahmad Compaoré that shows a woman struggling to escape traditional forms of behavior. The work won first prize at the 2004 Egypt-France Dance Festival.

Lebanon's Caracalla Dance Theatre is the first and most prominent dance theater in the Middle East. It was founded in 1968 by its artistic director Abdel-Halim Caracalla. Their unique language in movement draws on western-style technique fused with Arab traditions. February 28 and March 1 in the Opera House, Caracalla performs Knights of the Moon, a theatrical extravaganza staged by an internationally acclaimed creative team with an original musical score and innovative choreography.

On February 27 in the Eisenhower Theater, the Whirling Dervishes of Aleppo join with Syria's Ensemble Al-Kindî for Sufi Trance from Aleppo.

An exhibition of Egyptian photographer Youssef Nabil's work, created especially for the festival, celebrates the characters, celebrities, and themes of sex and death that run through the shifting scenes of his life's film. Feb 23 - Mar 15, 2009 North Atrium Foyer.

Arabesque: Arts of the Arab World February 23-March 15, 2009 presented in cooperation with the League of Arab States.

The NewsHour with Jim Lehrer will broadcast a five-part series about Arabesque Mon.-Fri., Feb. 23-27 on PBS stations nationwide. Check local listings for airtime.



BAD DATES by Theresa Rebeck, directed by Long Wharf Associate Artistic Director Eric Ting.

Haley Walker - a Texan in New York City with a top-tier restaurant to run, a teenage daughter to raise, and a dating scene to negotiate - dishes from the privacy of her bedroom in this beloved, warm-hearted, comic look at middle-aged romance and the perils of dating. With charm and quirky grace, Haley takes us through a motley array of suitors, looking for the man who will fit her like a great pair of shoes.

Stage and screen actress Haviland Morris stars as Haley.

The creative team is comprised of Frank Alberino (sets), Jessica Wegener (costumes), Josh Epstein (lighting), Corrine Livingston (sound), and Courtney James (stage manager).

Performances through March 22, 2009, on Stage II. Long Wharf Theatre in New Haven, CT.

GISELLE American Ballet Theatre touches your soul. Experience the power, passion, and athleticism of one of the world's finest dance companies in the quintessential Romantic story ballet. A mythical tale of eternal love, remorse and redemption, Giselle has spectacular choreography by Marius Petipa, lush sets and costumes, and an achingly beautiful traditional score by Adolphe Adam.

ABT's unrivalled roster of international stars – and 85+ member company -- brings Giselle's mystery and ethereal beauty vividly to life in an opulent production acclaimed by critics and audiences worldwide. Backed by the National Arts Centre Orchestra. Giselle is the oldest continually-performed ballet. It was first presented in 1841 in Paris and was a huge success. It has since entered the repertoire of almost all the world's major ballet companies.

February 26-28, 2009 National Arts Centre Southam Hall, Ottawa Ontario, Canada.

VERONICA Written by John Patrick Shanley. Original songs by Henry Krieger. Directed by Daniel Allen Nelson.

The workshop production of the world premiere play, Veronica stars Livia De Paolis as Veronica and Sam Nelson Harris as Doug Palermo.

Veronica a world premiere one-act play, is based on a true story from the life of Livia De Paolis. Veronica De Lisa is an actress from Rome, Italy currently living in New York City. She winds up in the Empire State Building office of high powered attorney Doug Palermo. Following her up to the Observation Deck, he asks Veronica out for dinner. This utterly romantic comedy is a charming and delightful look at a first date and all its implications. The current workshop of the play produced by Aporia Production in association with The Coast Playhouse represents the next step in the process of its development with hopes of a full production in the future.

Continues through Saturday, February 28 at the Hudson Guild Theatre in Hollywood, CA.

RING OF FIRE the music of Johnny Cash. featuring over 30 signature songs from the legendary Man In Black. Hits include Walk the Line, Jackson, I've Been Everywhere, Folsom Prison Blues, A Boy Named Sue and the title track Ring of Fire.

Starring Rachel Goldrick, Julie Keough, Scott Moreau, Mike Long, Todd Meredith, Marija Reiff and Sean Riley.

Featuring David Burdett on drums. Music director and keyboardist Beth Burrier, Jason Labrador playing the fiddle, Christopher Steven Rose on the Upright Bass, Peter Roze' is Guitar II, while Doug Yeomans is the Asst. Musical Director/Guitar 1. Katherine Walker Hill is the vocalist and Ann Nieman serves as the Director/Choreographer.

February 26-April 4 at the Dutch Apple Dinner Theatre in Lancaster, PA.




WHO'S WHERE


MINNESOTA ORCHESTRA/JOSHUA BELL The Minnesota Orchestra conducted by Osmo Vänskä.

American violinist Joshua Bell is a superstar among musicians, as comfortable appearing on the world's major stages with his Golden-era Stradivarius as donning a baseball cap and performing for coins on a subway platform as a media experiment. Osmo Vänskä's Beethoven performances have been some of the most acclaimed of recent years, and with the musicians of the Minnesota Orchestra under his baton attendees are promised a riveting performance of Beethoven's Third Symphony Eroica, a work which changed the face of the symphonic form.

February 24, 2009 The Barbicon in London.

TOM JONES who announced that he has stopped dying his hair, embarks on a new American tour February 24 at Terminal 5 in NYC. On the 25th he is at the 9:30 Club in Washington, DC. February 26 finds him at the Palace Theatre in Albany, NY and the next night he's on stage at the Paramount Theatre in Asbury Park, NJ.

AC/DC performs at the France Palais Omnisports de Paris-Bercy in Paris on Wednesday, February 25 then returning on Friday, February 27.

CELTIC WOMAN opens a two night stand Tuesday, February 24 at Louisville Palace Theatre in Louisville, KY. On Friday they perform at the Ohio Theatre in Columbus. Saturday the show is at the Knoxville Auditorium in Knoxville, YN and next Sunday, March 1, the show is at the Bi-Lo Center in Greenville, SC.

TINA TURNER beings a four performance engagement at the Olympiahalle in Munich, Germany on Monday, February 23. Other shows are on Tuesday, Friday and Saturday.

BRAD PAISLEY in the spotlight Tuesday, February 24 at General Motors Place in Vancouver, BC. On Thursday he's on stage at Spokane Arena in Spokane, WA. Friday finds him at the Rose Garden Arena in Portland, OR;. Saturday's performance is at the Tacoma Dome in Tacoma, WA. Next Sunday he can be enjoyed at the Yakima Valley Sun Dome in Yakima, WA.

CELINE DION brings her show to The Pepsi Center in Denver on Tuesday, February 24. On Thursday she's on stage at Qwest in Omaha, NE.

NNENNA FREELON 6 time Grammy nominee, performs with her jazz quartet on Sunday, March 8, at the Marines Memorial Club Crystal Ballroom in San Francisco.

JEFF DUNHAM at the Conseco Fieldhouse in Indianapolis, IN on Thursday, February 26. On Friday he's on stage at the Desoto Civic Center in Southaven, MS and on Saturday the show is at the Coast Coliseum in Biloxi, MS.

NICKELBACK on stage Friday, February 27. at the Rupp Arena in Lexington, KU. On Saturday the performance takes place at Joe Louis Arena in Detroit, MI.




PIFFLE AND PROFUNDITIES


PICKETING JANE FONDA Yesterday afternoon, Saturday February, 21, about a handful of Vietnam vets picketed outside the Eugene O'Neill Theatre during the matinee performance, protesting against Jane Fonda, who has returned to the Broadway stage after an absence of 46 years. Passers-by were reminded that in July 1972 she visited their communist enemy in Hanoi. That lapse in sanity earned Fonda the name of Hanoi Jane - a moniker which she has never been able to shake. The talented actress is starring in the Broadway play '33 Variations which officially opens March 9th .

Next Column: March 1, 2009
Copyright: February 22, 2009. All Rights Reserved. Reviews, Interviews, Commentary, Photographs or Graphics from any Broadway To Vegas (TM) columns may not be published, broadcast, rewritten, utilized as leads, or used in any manner without permission, compensation and/or credit.
Link to Main Page
---
Laura Deni


COMMENTS