! >
Broadway To Vegas
  
  REVIEWS INTERVIEWS COMMENTARY NEWS

| | |
| --- | --- |
| | |
GEORGE CLOONEY AND MARTIN SHEEN STAR IN 8 - - SHELLEY'S GHOST: THE AFTERLIFE OF A POET - - MUSICAL MATILDA TO RECOUP - - MUSICAL ETHEL! - - NEW YORK YANKEES BOTTLE THEIR SMELL - - BROADWAY BACKWARDS - - OVERDEVELOPED KODAK CLOSES SHUTTER - - JULIE TAYMOR LAWSUIT SETTLED - - DONATE . . . Scroll Down


Copyright: February 19, 2012
By: Laura Deni
CLICK HERE FOR COMMENT SECTION

GEORGE CLOONEY AND MARTIN SHEEN STAR IN STAGED READING


George Clooney will play plaintiffs' lead co-counsel David Boies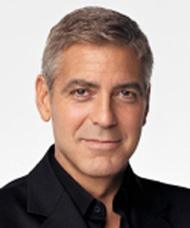 Martin Sheen is cast as plaintiffs' lead co-counsel Theodore B. Olson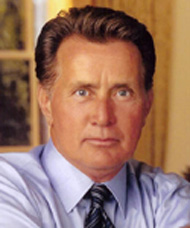 It's a dream cast.

Put all of their awards in the same corner and the room would tilt.

Put them on stage in the same production and the line to get in should stretch around the block.

It's a one night only benefit reading of Academy-Award winning screenwriter Dustin Lance Black's 8, which demystifies the debate around marriage equality by chronicling the landmark trial of Perry v. Schwarzenegger.

Academy and Golden Globe Award-winner and Emmy Award-nominee George Clooney and Emmy and Golden Globe Award-winner Martin Sheen will play plaintiffs' lead co-counsel David Boies and Theodore B. Olson, the all-star attorneys who notably faced-off in Bush v. Gore.

Emmy and Golden Globe Award-winner Christine Lahti and Golden Globe and BAFTA award-winner Jamie Lee Curtis take on the roles of plaintiffs Kris Perry and Sandy Stier, a lesbian couple together for eleven years and the parents of four boys.

Emmy, Golden Globe and Tony Award-nominee Matthew Morrison and White Collar television star Matt Bomer are cast as plaintiffs Paul Katami and Jeff Zarrillo, a gay couple together over ten years.

Academy, Emmy and Golden Globe Award-winner Jane Lynch will play prominent opponent of marriage equality Maggie Gallagher, co-founder and former chairman of the National Organization for Marriage. Emmy Award-winner and Academy and Golden Globe Award-nominee Rob Reiner, who directs the production, will play David Blankenhorn, founder and president of the Institute for American Values.



Jane Lynch will play prominent opponent of marriage equality Maggie Gallagher, co-founder and former chairman of the National Organization for Marriage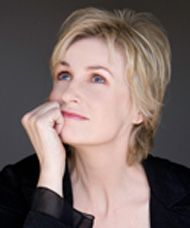 Rob Reiner, who directs the production, will play David Blankenhorn, founder and president of the Institute for American Values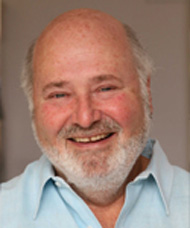 Academy Award nominee John C. Reilly will play United States District Chief Judge Vaughn R. Walker, who found Prop. 8 unconstitutional. Golden Globe winner Kevin Bacon takes to the stage as Charles J. Cooper, the lead attorney for the anti-marriage proponents of Prop. 8. Glee star Chris Colfer portrays Ryan Kendall, a young man who testified about his experience in "reparative therapy" as a teenager.

They are joined by Emmy Award-winning journalist Campbell Brown; Emmy Award-nominee Jesse Tyler Ferguson; prominent gay rights activist Cleve Jones; Tony Award-nominee Rory O'Malley; Emmy Award-winner Yeardley Smith; Star Trek television and film star George Takei who is currently a contestant on The Celebrity Apprentice; the voice and film actor Jansen Panettiere who is the younger brother of actress Hayden Panettiere, James Pickens, Jr., best known for his starring role as Dr. Richard Webber on the ABC drama series Grey's Anatomy, teen-age actor Bridger Zadina best known for appearing on Disney Channel's Movie Surfers and guest-starring on Law and Order: SVU in an incredible performance as a young boy to girl transsexual, star in the Los Angeles premiere of 8.

The heavy buzz event takes place March 3 at the Wilshire Ebell Theatre in Los Angeles.

Learn about the historical context of marriage from expert testimony. See the human cost of discrimination. Uncover the arguments used to justify bans on marriage for gay and lesbian couples. Using the actual court transcripts from the landmark federal trial of California's Prop. 8 and first-hand interviews, 8 shows both sides of the debate in a moving 90-minute play.

Perry v. Schwarzenegger sought to overturn the voter-approved Prop 8 measure, denying same-sex couples the right to marry.



Christine Lahti plays plaintiff Kris Perry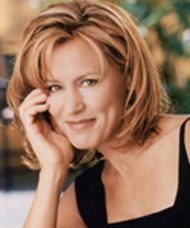 Jaime Lee Curtis portrays plaintiff Sandy Stier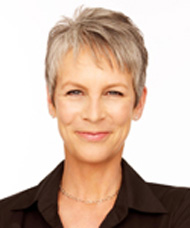 The story for 8 is framed by the trial's historic closing arguments in June 2010, and features the best arguments and testimony from both sides. Scenes include flashbacks to some of the more jaw-dropping moments of trial, such as the admission by the Proposition 8 supporters' star witness, David Blankenhorn, that "we would be more American on the day we permitted same-sex marriage than we were on the day before."

"People need to witness what happened in the Proposition 8 trial, if for no other reason than to see inequality and discrimination unequivocally rejected in a court of law where truth and facts matter," said Black.

"I've built my career around exposing and uncovering 'the real story.' The goal of 8 is to show the world that marriage equality is a basic constitutional right and that those who would deny this basic freedom from loving, committed couples have only vitriol and baseless hyperbole to fall back on. The facts are on our side and truth always finds the light. We are doing all we can to help speed that process along."

Proposition 8 was struck down by the Federal District Court in August 2010. That decision was appealed to the United States Court of Appeals for the Ninth Circuit by the anti-marriage proponents of Proposition 8. AFER's legal team was at the Ninth Circuit in December 2011 for a hearing to urge that court to unseal the trial video. The American public was not given a chance to witness the historic trial because the Proponents launched a desperate attempt to forever hide the video recording of the trial.

The case to overturn Prop 8, Perry v. Schwarzenegger, was not televised, and all video documentation has remained under a federal protective order. A judge ruled in September, 2011 that all trial tapes must be made public.

The Perry case is widely anticipated to end up in the United States Supreme Court.



Emmy, Golden Globe and Tony Award-nominee Matthew Morrison portrays plaintiff Paul Katami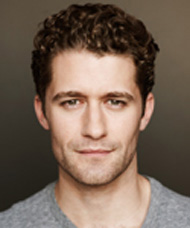 White Collar television star Matt Bomer will play plaintiff Jeff Zarrillo.
"This play will continue to show Americans — one by one — that truth and justice will prevail over prejudice and fear," AFER board president Chad Griffin said in a statement. "Try as they might, the anti-marriage proponents of Proposition 8 cannot hide their discriminatory arguments from the American people. Until every citizen can equally enjoy the fundamental freedom to marry, AFER will continue to fight in the courts of law and the court of public opinion — and we will win."

"I was lucky enough to watch the initial closing arguments of Perry v. Schwarzenegger in San Francisco," said Broadway Impact co-founder Rory O'Malley, who received a Tony nomination for his starring role in The Book of Mormon. "We knew then and there that audiences needed to see and hear this story live, as we had done. 8 builds on a successful tradition of documentary theatre - plays like The Laramie Project and The Vagina Monologues, which inspire us with their combination of art and activism. We are thrilled to partner with AFER to bring this story to a national audience."

Presented by American Foundation for Equal Rights, Broadway Impact & Presenting Sponsor Bryan Singer.

All proceeds from the reading benefit efforts for marriage equality across the U.S.

8 had its much-heralded Broadway world premiere on September 19, 2011, at the sold-out Eugene O'Neill Theatre in New York City. The production brought in over one million dollars to support AFER's efforts to achieve full federal marriage equality.

Throughout 2012, AFER and Broadway Impact are licensing 8 for free to colleges and community theatres nationwide in order to spur action, dialogue and understanding. Most productions will be followed by a talkback where cast and audience members can discuss the issues presented in the Perry v. Schwarzenegger trial.

With more signing on, forty college and community theatres across the country have announced plans to stage 8 in 2012.

Prior to the Los Angeles premiere readings are being staged February 23 at the New England College in Henniker, NH; The Player's Ring Theatre in Portsmouth, NH on February 28 and at Emory University in Oxford, GA on March 1-3.





Broadway To Vegas is supported through advertising and donations. Priority consideration is given to interview suggestions, news, press releases, etc from paid supporters. However, no paid supporters control, alter, edit, or in any way manipulate the content of this site. Your donation is appreciated. We accept PAYPAL. Thank you for your interest.



ART AND ABOUT


SONG DONG: WASTE NOT

String and toothpaste tubes

For his first solo exhibition in a major UK public gallery, Chinese artist Song Dong recreates his monumental work, Waste Not, in The Curve.

Comprising over 10,000 items collected by Song Dong's mother over five decades, ranging from a section of the house to metal pots and plastic bowls to blankets, bottle caps, toothpaste tubes and toys, the installation is a personal meditation on family and the artist's own childhood during the Cultural Revolution.

The activity of saving and reusing things is in keeping with the Communist adage wu jin qu yong – 'waste not' – a prerequisite for survival during periods of social and political turmoil.

Exhibition developed in partnership with Tokyo Gallery+BTAP. February 15, 2012 - June 12, 2012 at The Curve Barbican in London.

SHELLEY'S GHOST: THE AFTERLIFE OF A POET For the first time, selections from Mary Shelley's Frankenstein manuscript will be available for public viewing in the United States.

This exciting exhibition, shown in collaboration with the Bodleian Library at Oxford University, will highlight the literary and cultural legacy of P.B. and Mary Shelley and her parents, William Godwin and Mary Wollstonecraft.

Using manuscripts, books, and relics, the exhibition will tell the truly remarkable - and sometimes salacious - tale of this extraordinary circle of people, complete with wild romances, tragic deaths, exile, revolution, and landmark literary accomplishments.

February 24 through June 24, 2012 Stephen A. Schwarzman Building at the NY Public Library in New York City.


SWEET CHARITY


BROADWAY BACKWARDS features some of Broadway's biggest names singing songs originally written for the opposite gender: women singing songs written for men and men singing songs written for women. But, more importantly, at Broadway Backwards women sing about other women and men sing about other men. Broadway Backwards gives its audience a chance to experience some of the most treasured songs of the Great White Way in a new context.

Creator Robert Bartley will again direct and choreograph this special evening with musical direction by Mary-Mitchell Campbell. The creative team also includes lighting designer Ryan O'Gara, costume designer Philip Heckman and co-choreographers Stephanie Klemons and Patrick O'Neill.

The star-studded line-up for this year's Broadway Backwards 7 will include Tony Award-winners Betty Buckley, LaChanze and Len Cariou, Tony Award-nominees Charles Busch, Robin De Jesús, Nancy Dussault, Adam Pascal and Andrew Rannells, two-time Emmy Award-winning comedian Bruce Vilanch and television and stage actors Michael Urie and George Takei.

This year's edition also will include performances by Bryan Batt, Sierra Boggess, Jim Brochu, Dan Butler, Mario Cantone, Jenn Colella, Harvey Evans, Anthony Federov, Barret Foa, Shawna Hamic, Jackie Hoffman, Telly Leung, Jessie Mueller, Brian Charles Rooney, Jason Michael Snow and Elizabeth Stanley.

Broadway Backwards is produced by Broadway Cares and will benefit BC/EFA and the Lesbian, Gay, Bisexual & Transgender Community Center of New York City.

Monday, March 5 at the Al Hirschfeld Theatre in New York City.


THE NEW YORK YANKEES BOTTLE THEIR SMELL
Whoever thought up the idea that a baseball team - made up of guys who chew gum and spit - should market their own line of perfume, has never smelled a locker room.

Head over to your favorite middle school and inhale the Eau de Sweat coming from the boys' locker room and your sinus passages will open right up.

Stepping up the fragrance plate with two scents is none other than The New York Yankees - whom we love, even own a souvenir hat.

Granted, Yankee shortstop Derek Jeter has his own line of cologne - which just happens to be the top selling brand for Avon. But the thought of the hairy legged boys musing about wafting aromas can question their ability to pass the sniff test.

Then again, if you consider The Yankees' track record with women, it's fair to assume that off the field these hunks smell good and like their women to do the same.

The Yankees brag that their men's scent "New York Yankees," captures "a sporty and confident attitude, creating a timeless masculine" scent, redolent with "fresh wood tones, an invigorating blend of sparkling bergamont, coriander and cool blue sage."

The women's official "New York Yankees for Her" scent is, according to manufacturer Cloudbreak Group, "flirty" and "fruity," and includes vanilla and strawberry blossoms described as an "alluring and fruity" mélange that blends "guava, succulent plum and sun-kiss apricot nectar." "Drenched strawberry blossom and rich tiare flower enhance the femininity of the scent with creamy sandalwood, delicious vanilla and sensuous musk," the maker claims.

The fragrances are in blue or pink bottles bearing the iconic Yankee logo. You can get a nose full but expect to pay ball park concession stand prices: $49 per 1.7 oz. bottle and $62 for the 3.4 oz size.

The Cloudbreak Group develops and distributes product globally. Dennis Keogh is the consultant on the development and marketing of fragrances licensed by The Cloudbreak Group, including Isaac Mizrahi and now the New York Yankees.

Tom Butkiewicz, chief executive officer and managing partner of The Cloudbreak Group, told Women's Wear Daily, "In a category experiencing significant unit contraction and desperately seeking innovation, this partnership, with a professional sports team of this magnitude, is an industry first. The Yankees are a multibillion-dollar franchise and we think we have a global opportunity with this deal."

To coincide with the start of the 2012 MLB season, the New York Yankees scent will launch at the end of April at Macy's stores, at Yankee Stadium and online.


SPIDER-MAN PRODUCERS SETTLE JULIE TAYMOR LAWSUIT
Julie Taymor gets her money.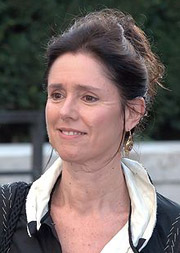 The tangled web lawsuit involving The Stage Directors and Choreographers Society ("SDC") and Julie Taymor versus the producers of Spider-Man Turn Off the Dark has been settled.

The bitter, drawn out legal dispute resulted in boldface headlines.

Former director and co-book writer Julie Taymor was fired before the show officially opened.

Pursuant to the parties' settlement agreement, the producers have agreed to pay Julie Taymor "full royalties for her director services for the New York production of Spider-Man Turn Off The Dark, from the inception of the run through its duration pursuant to the terms of her Director's agreement, and to pay certain other amounts due to Ms. Taymor as a Collaborator, when the show's New York production recoups."

That recoup figure was set at $75 million.

Taymor, according to the New York Times, will be paid $9,750 a week in royalties for the remainder of the show's Broadway run.

The SDC has agreed that Taymor's services as a director and collaborator are completed, and that she will have no further involvement with the show in those capacities. All claims of breach by the parties in the arbitration have been withdrawn.

Karen Azenberg, president of the SDC, noted in a statement: "We are pleased to resolve our issues with the producer of Spider-Man Turn Off The Dark and to welcome it into our collective bargaining partnership. It has employed four of our members (Julie Taymor, Daniel Ezralow, Philip McKinley and Chase Brock) and the success of the show is in our mutual interest. The litigation between us is over, and we are hopeful that any remaining issues between the producer and Ms Taymor regarding her role as author can also be resolved to the satisfaction of all."

Michael Cohl and Jeremiah Harris of 8 Legged Productions LLC, stated: "We are very happy to have reached an amicable compromise with the SDC that will allow us all to move on. Now we can focus our energies on providing an amazing entertainment experience for our audiences, who have come to see the show in record numbers and made it a tremendous hit. We hope to be able to employ many talented theater professionals, including SDC members, for years to come."

The settlement does not end a federal copyright infringement lawsuit brought by Taymor against the producers over her role as co-writer of the musical and a countersuit filed by them against Taymor and her company, LOH Inc. In that still-ongoing legal dispute, Taymor is seeking half of all profits derived from the sale or license of any rights in the original Spider-Man book. It also seeks a jury trial to determine her share of profits from the unauthorized use of her version of the superhero story, which the lawsuit said was believed to be in excess of $1 million.


SPREADING THE WORD


OLIVER TWIST HOSTED BY ALEC BALDWIN

Alec Baldwin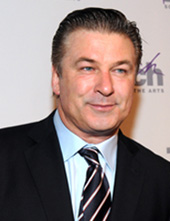 as part of the Hamptons International Film Festival takes place Saturday, February 25.

Legendary filmmaker David Lean's (Lawrence of Arabia, Dr. Zhivago) second adaptation of a Charles Dickens novel is a masterpiece of cinema, featuring a searing performance by Robert Newton as criminal Bill Sikes.

The stunningly expressionistic cinematography by Guy Green places the viewer in a dark and furtive 19th century England but one where hope still exists.

Acclaimed writer Jon Robin Baitz, creator of ABC's Brothers & Sisters and the play Other Desert Cities, which is currently on Broadway, will join host Alec Baldwin following the screening for a discussion of literary adaptations.

"Lean has an affinity for all aspects of what might be required to bring Dickens' characters to the screen. The casting, cinematography by Guy Green and editing by Jack Harris are superb," says host Alec Balwin, who curated the film with David Nugent of Hamptons International Film Festival.

Saturday, February 25, at Guild Hall in East Hampton, New York.

SEJANUS a play by Ben Jonson - a daring political drama written in the prime of his career. His most controversial play, it has been performed only twice in the last 400 years.

This free reading, directed by STC's Associate Director Alan Paul, will be held at the Lansburgh Theatre on Monday, February 27, 2012, Part of the Re-Discovery series of the Shakespeare Theatre company, Washington, DC.

SHIRLEY MacLAINE posting that she is "packing to leave for the U.K. and filming for the next season Golden Globe and Emmy winner Downton Abbey. I'm looking forward to playing Martha Levinson, The American mother of Lady Cora Grantham (Elizabeth McGovern). There is sure to be a variance of opinions when you mix the staid British upper crust with brash American views of the 1920s."

"There are several other things going on in my life, too, that I want to share with you. In March I'll be appearing in Tucson AZ, Schenectady NY, and Torrington CT. I'm doing a film retrospective of my life both on and off screen where I tell you what was really happening behind the scenes, which is followed by a great question and answer session with the audience."

SMASH the NBC series about people behind the making of a Broadway musical has hogged the spotlight of late, perhaps being the reason that the CBS sitcom Two and a Half Men managed to get slimy without much notice.

Two and a Half Men, spent years boasting edgy, outrageous sex, which was well written and funny. Now the sitcom has sunk into adolescent bathroom humor which isn't funny. The Valentine show was neither smart, clever nor entertaining. A waste of good talent.

On a happier note when co-star Ashton Kutcher celebrated his 34th birthday on February 7th his co-workers gave him a cake with the Two And a Half Men promo picture where he is accompanied by co-stars Cryer and Angus T. Jones. Kutcher tweeted: "Love my co-workers!"

A wonderful example of a sitcom only getting better is Mike & Molly. Those scripts have edgy sex but the banter is smart and clever - boasting both heart and humor. The Mike & Molly Valentine program was all of the above. Louis Mustillo, who plays the recurring role of Vince, Molly's mother's love interest (Joyce) played by Tony Award winner Swoosie Kurtz, appeared on screen dressed as an angel. That walk to the refrigerator was brief but memorable.

THE PASADENA PLAYHOUSE has announced that Charles Dillingham will serve as interim Executive Director of the theatre during the transition period following Stephen Eich's departure and as The Playhouse launches a national search for a new Executive Director.

Dillingham's services are being provided by Arts Consulting Group (ACG), a national consulting firm where he is Vice President. Until he joined ACG in June of 2011 he had been managing director of Center Theatre Group in Los Angeles for twenty years.

NEIL BERG'S 102 YEARS OF BROADWAY recreates the biggest moments from the finest Broadway shows of the century including The Phantom of the Opera, Les Miserables, Evita, Wonderful Town, Jesus Christ Superstar and Fiddler on the Roof and features a dazzling cast of Broadway stars and an all-star New York band. Neil Berg leads an all-star cast including Ron Bohmer (Phantom of the Opera, Les Miserables,) Chuck Wagner (Les Miserables, Hello Dolly!,) Lawrence Clayton (Dream Girls, Les Miserables,) Sandra Joseph (Phantom of the Opera) and Andrea Rivette (Miss Saigon, Jekyll & Hyde).

Sandra Joseph has performed for millions during her ten-year run as Christine Daae in The Phantom of the Opera. She has the distinct honor of holding the record as the longest-running leading lady in Broadway's longest-running show. While playing Christine opposed to Ron Bohmer as the Phantom, she ultimately unmasked him. The two actually fell in love and are now married. Neil Berg's 102 Years of Broadway plays Thursday, February 24, 2012 at the historic Balboa Theatre in San Diego, CA.

A CENTENNIAL SALUTE TO SPIKE JONES The Godfather of Musical Mayhem. Spike Jones invented and then defined an innovative blend of comedy and music. In celebration of the centennial anniversary of his birth, the Paley Center gathers a panel of family members, colleagues, and admirers, moderated by musical historian Dr. Demento, to salute this entertainment groundbreaker.

In Person: Spike Jones, Jr., Helen Grayco, Ed Ruscha and Richard Carpenter. Moderator: Dr. Demento.

Tuesday, February 21, 2012 at The Paley Center in Los Angeles.

AN EVENING WITH STEPHEN SCHWARTZ: A LIFE IN FILM, TELEVISION, AND THEATER The Society of Composers and Lyricists, ASCAP, and the Paley Center present this special clip-filled conversation with three time Academy Award-winning composer/lyricist Stephen Schwartz whose credits include Wicked and Godspell.

In Person: Stephen Schwartz. Host & Moderator: Michael Kerker, Director of Musical Theatre & Cabaret / ASCAP.

Thursday, February 23, 2012 at The Paley Center in Los Angeles.

ROBIN THICKE the singer/songwriter - whose father is actor Alan Thicke and his mother is singer Gloria Loring - on February 9 posted on his Twitter page:

"Can I have some of whatever you're smoking? I'm fresh out!!!"

On February 16 he was arrested in NYC for possession of marijuana.


OTHER PEOPLE'S MONEY


MATILDA the hit new London musical is expected to recoup its costs on February 24, only three months after opening at the Cambridge Theatre in London.

Vikki Heywood, the Royal Shakespeare Company's executive director, reveals: "We're nearly at the point when we can say we've recouped our investment ($3.1m) and we hope to see future productions elsewhere, although we're not ready to announce where they might be."

In a first, the Royal Shakespeare Company self-produced the current incarnation of the show at the Cambridge Theatre. The show's official first night was November 24.

The musical adaptation is written by Dennis Kelly with orchestrations and music supervision by Chris Nightingale. It is directed by Matthew Warchus and boasts a stunning set design by Rob Howell and Paul Kieve's impressive illusions and special effects. The show has recently been extended to the 21st October 2012.

KODAK the 133-year-old company which is in bankruptcy protection and announced it will stop making digital cameras, has now won a court battle permitting it to end the $74m, 20-year naming rights sponsorship deal it signed with the Oscars' Los Angeles home in 2000. That venue is currently named the Kodak Theatre.

CIM Group, the real estate company that owns the theatre, objected but a judge ruled in Kodak's favor.

As an aside, seven of the nine films nominated for this year's best picture Oscar, were shot on Kodak film.






THE NATIONAL MEDAL OF THE ARTS

2011 National Medal of Arts recipient and actor Al Pacino receives his medal from President Barack Obama at an East Room ceremony at the White House on February 13, 2012. Photo by Anthony Brown, Imigination Photography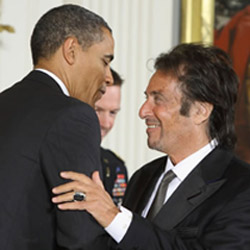 was presented by President Barack Obama to eight individuals on February 13, 2012 during a White House ceremony.

Those honored included:

Al Pacino, for his iconic contributions to American film and theater as an actor and director.
Former US poet laureate Rita Dove.
The United Service Organization (USO), which holds performances for American service members stationed around the world.
Will Barnet, painter, printmaker and teacher.
Emily Rauh Pulitzer, curator, art collector and philanthropist.
Martin Puryear, sculptor.
Singer-songwriter Mel Tillis.
Andre Watts, 2011 National Medal of Arts recipient and classical pianist, was not able to attend the ceremony.

The National Medal of The Arts was created in 1984 by the US Congress for the purpose of honoring artists and patrons of the arts.

It is the highest honor conferred to an individual artist on behalf of the people.

Honorees are selected by the National Endowment for the Arts (NEA), and ceremoniously presented the award by the President of the United States.

The medal was designed for the NEA by sculptor Robert Graham.

THE COMMERCIAL THEATER INSTITUTE'S ROBERT WHITEHEAD AWARD for Outstanding Achievement in Commercial Theatre Producing will be presented to Five time Tony award-winning Broadway producer, Jon B. Platt, at a reception at Sardi's on Tuesday, March 13, 2012. David Stone, Stuart Thompson, and Bob Wankel will present the award.

Spanning just over two decades, Jon B. Platt has produced 28 Broadway productions. In addition to being nominated for 14 Tony Awards and winning 5, Jon has received 8 Drama Desk Awards and 6 New York Outer Critics Circle Awards.

This season Jon is represented on Broadway by Wicked, which continues to sell out in its 9th record-breaking year at the Gershwin Theatre, Venus In Fur, Death of a Salesman, Clybourne Park, An Evening with Patti LuPone and Mandy Patinkin, The Book of Mormon, and The Gershwin's Nice Work If You Can Get It. His West End roster has included Wicked - now in its 6th year, The Children's Hour, and Driving Miss Daisy. And Jon is credited for touring Blue Man Group outside of New York, now in its 17th year playing Boston's Charles Playhouse.

CTI is the nation's only formal program, which professionally trains commercial theatre producers. A joint project of The Broadway League and Theatre Development Fund, CTI was founded in 1981 by the late Frederic B. Vogel. The current program director, Jed Bernstein, took on leadership of the program in 2006. The five decade long career of legendary producer Robert Whitehead, who died in 2002, inspired this award.

"Jon Platt's contribution to the American theatre is astounding. Not only has he chosen wisely in his producing career, he is a Renaissance man who gives freely of his time and money to charities near and dear to his heart such as the Genessee House for victims of domestic abuse and the Big Brothers and Big Sisters Association," commented Charlotte St. Martin, The Broadway League's Executive Director.

"Jon Platt is a welcome addition to the talented group of producers who have been presented with The Robert Whitehead Award which honors the legacy of one of the greatest theatre producers of the 20th Century," said Victoria Bailey, executive director of Theatre Development Fund. "Jon is an inventive producer who has presented an exciting and diverse roster of new plays, new musicals and first-rate revivals."

THE 2012 AWARDS FOR SONG LYRICS OF LITERARY EXCELLENCE will be presented to Chuck Berry and Leonard Cohen on Sunday, February 26, 2012 at the John F. Kennedy Library and Museum in Boston.

Presented by PEN New England & The JFK Library. The Awards Committee consists of: Bono, Rosanne Cash, Elvis Costello, Paul Muldoon, Smokey Robinson, Paul Simon and Salmon Rushdie. Bill Flanagan, Committee Chair.

JAMES BRINING currently artistic director and chief executive of Scotland's Dundee Rep, has been appointed as the new artistic director of the UK's West Yorkshire Playhouse in Leeds.



ETHEL!

Ethel Waters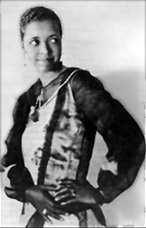 by Terry Burrell who also stars in this one-woman show.

She was saucy. She was talented. She was a star.

Ethel Waters was born in Chester, Pennsylvania on October 31, 1896, as a result of her mother's rape at age 13. Waters was raised in a violent, impoverished home. She never lived in the same place for more than 15 months. She said of her difficult childhood, "I never was a child. I never was cuddled, or liked, or understood by my family."

Waters married at the age of 13, but soon left her abusive husband and became a maid in a Philadelphia hotel working for US $4.75 per week. On Halloween night in 1913, she attended a costume party at a nightclub on Juniper Street. She was persuaded to sing two songs, and impressed the audience so much that she was offered professional work at the Lincoln Theatre in Baltimore, Maryland. She later recalled that she earned the rich sum of ten dollars a week, but her managers cheated her out of the tips her admirers threw on the stage.

Despite the hardships, Walters found a way to make a life for herself.

She used colorful language, rough men and good old American street skills to work her way into a career that led to hit records, Broadway shows and even an Academy Award nomination.

In 1949 she wowed Walnut Street Theatre audiences in A Member of the Wedding - now hear her great story with incredible songs, including Dinah, Heebie Jeebies, Taking a Chance on Love and Stormy Weather.

Presented by the Walnut Street Theatre with performances February 21-March 11 at the Independence Studio on 3 in Philadelphia, PA.

SUMMER OF THE SEVENTEENTH DOLL Written by Ray Lawler. Directed by Neil Armfield.

The Doll is the classic 1950s play that is credited with "captaputing Australian theatre onto the world stage."

Cane-sutters Barney and Roo, arrive for their annual five-month season of fun and frivolity with Carlton barmaids Olive and Nancy. Only Nancy is now married, so will Pearl help to recreate the chemistry of yesteryear?

Described as: "When men were real men and the women waited patiently; Doll explores the nature of happiness, the pursuit of idealism and the struggle to accept change."

The cast features Steve Le Marquand as Roo Webber, Robyn Nevin as Emma Leach, Alison Whyte as Olive Leach, Travis McMahon as Barney Ibbot, Helen Thomson as Pearl Cunningham, Eloise Winestock as Bubba Ryan.

Lighting Designer: Damien Cooper Sound Designer: Paul Charlier. Composer: Alan John. Assistant Director: Susanna Dowling.

Presented February 22-March 11 by Queensland Theatre Company which is the state's flagship professional theatre company.

WORKING the revamped, updated, and contemporized musical, featuring the music of Tony winners, Stephen Schwartz, Lin Manuel Miranda and Grammy winner James Taylor. The original source material for this unabashedly American musical is based on the original novel Working by Studs Terkel.

"What drew me to the piece was the extent to which the material really celebrates the American worker," said Clive Cholerton, Artistic Director of Caldwell Theatre Company and director for the show. "In this period of high unemployment, it is so refreshing to hear this music which is so emotionally engaging and I think even further hints at the rebirth that we seem to be on the verge of."

"Working has a structure similar to A Chorus Line in that we really dive inside the mindset of these characters," continued Cholerton. "What we also see is just how interconnected we all are and how shared all of our experiences are."

An all-Florida cast embodies this eclectic mix of monologues and songs featuring Broadway vets Melissa Minyard and Barry Tarallo as well as Jim Ballard, Laura Hodos, Kareema Khouri and Michael Focas. Musical Direction will be in the hands of Caryl Fantel.

Caldwell's design team for the piece includes scenic designer Tim Bennett, Joseph P. Oshrey will provide lighting design, Linda C. Shorrock assumes costume design, Thomas M. Shorrock sound design, and Sean Lawson will work his magic with projection design.

This will mark the second production of this updated version of Working with the original production in Chicago at the Broadway Playhouse. Critical acclaim there lead to an extended run and further talks, which still continue, to move the show to New York.

Performances February 26 – April 1, 2012 at the Caldwell Theatre in Boca Raton, FL.

OOHRAH! by Bekah Brunstetter, directed by Brad Akin.

Surprised by her husband's return from a tour in Iraq, Sara is unprepared for the complications of his re-entry into civilian life. Tension simmers around their gun-obsessed daughter, Sara's oddball sister Abby, and Abby's infatuation with a Marine keeping a secret. Oohrah! turns a comedic eye to a homecoming gone awry.

Featuring Peter Esposito, Melissa Engle, Joel Ewing, Madeline Long, Josh Odor, Calliope Porter, and Ian R. Tranberg.

The production team is composed of: Dramaturg: Kendra Miller. Stage Manager: Mary Ellen Rieck. Assistant Stage Manager: Ryan Nash. Scenic Design: Anders Jacobson and Judy Radovsky. Costume Design: Kristen DeiTos. Lighting Design: Eric Branson. Sound Design: Stephen Ptacek. Properties Design: Maria DeFabo. Properties Assistant: Nick Sieben. Electrics Assistants: Todd Hill, David Seeber. Run Crew: Kris Knudsen. Production Manager: Cory Conrad.

Presented by LiveWire. Performances at Steppenwolf Garage in Chicago through April 8, 2012.

MIND OVER MANHATTAN starring mentalist Marc Salem.

"Using psychological techniques, a sharp eye for human nature, a quick wit and more than 20 years of studying the human mind, Salem creates an astounding, mystifying and often hilarious show."

Marc Salem has been a student of the human mind for over 30 years. As an academic he holds advanced degrees from the University of Pennsylvania and New York University, and has been on faculty of several major universities for close to two decades. He is considered one of the world's foremost authorities on non-verbal communication. How the mind creates reality and meaning has been his major focus. As a researcher Professor Salem has traveled the globe exploring the mind and its potential. He was a director of research at Sesame Street studying the development and nature of the mental process.

February 18th thru March 10th Concert Hall @ the New York Society for Ethical Culture, NYC.


WHO'S WHERE


PARDON THE PUNDIT Enjoy an evening of fresh hysterical political humor from the D.C. area's edgiest political theatre company. Pardon the Pundit (PTP) is a political comedy theatre company and political satire publication based in Washington, D.C. Six professional political comics will perform 75 minutes of live political stand-up, sketch and improv on February 24–25 at Sidney Harman Hall in Washington, DC.

MARIEANN MERINGOLO stars in You Must Believe in Spring! - The Music of Michel Legrand, which celebrates Legrand's 80th birthday. The program will feature song selections with masterpiece lyrics by the multi award-winning husband and wife team Alan & Marilyn Bergman along with Norman Gimbel and Johnny Mercer. With her signature vocal style, Ms. Meringolo will bring their finest work to the stage including renditions of The Windmills of Your Mind, Summer Me Winter Me, and What are You Doing The Rest of Your Life. The evening will feature Doyle Newmyer as Musical Director/Arranger and piano along with Boots Maleson on bass and Brian Woodruff on drums. Eric Michael Gillett will direct. Four Sundays starting February 26 at Feinstein's at Loews Regency in NYC.

IRVIN MAYFIELD AND THE NEW ORLEANS JAZZ ORCHESTRA one of the young giants in the jazz world, trumpeter and bandleader Irvin Mayfield founded the New Orleans Jazz Orchestra, affectionately known as NOJO, in 2002 to carry the tradition of New Orleans jazz into the 21st century. Since then, this swinging, 16-piece band has shared The Big Easy's rich jazz heritage with enthusiastic audiences around the country and won the 2010 Grammy Award for Best Large Jazz Ensemble. A Post-Show Talk with Irvin Mayfield when KJZZ Music Director Blaise Lantana chats onstage with Mayfield following the concert. Free to ticket holders. Friday, February 24 at the Virginia G. Piper Theater in Scottsdale, AZ.

MELISSA MANCHESTER brings her tremendous talent to Boulder Station Casino in Las Vegas for a show on Friday, February 24.

JIMMY BUFFETT performs Saturday, February 25 at the BJCC Arena in Birmingham, AL.

KELLY CLARKSON entertains February 25 at Assembly Hall in Champagne, IL.

CHRIS BOTTI blowing his own horn Friday, February 24, at the Peabody Opera House in St. Louis, Missouri. On Saturday he puckers up at The Palladium in Carmel, IN. Next Sunday he can be enjoyed at the Music Hall in Cincinnati, Ohio.

BIG BAD VOODOO DADDY opens a two night stand on Friday at the Kauffman Center for the Performing Arts in Kansas City.

CHERISH THE LADIES perform a two nighter beginning Friday, February 24, at the Barns at Wolf Trap in Vienna, VA.

FLOGGING MOLLY have a busy week with a show, February 22, at the House of Blues in Boston. On Wednesday the show is at the Hammerstein Ballroom in NYC. On Friday the tour stops at The Fillmore in Silver Spring, MD and on Saturday the performance is at the House of Blues at North Myrtle Beach, SC.


FINAL OVATION


DORY PREVIN award winning lyricist died February 14, 2012 in Southfield, Massachusetts. She was 86.

She was nominated three times for an Oscar and won an Emmy Award.

Dory was born in New Jersey and attended the American Academy of Dramatic Arts. She worked as an actress and a dancer until she began writing songs and landed a job at film studio MGM, where she was assigned to work with Andre Previn who was married to singer Betty Barrett. They divorced in September 1958 and Andre and Dory were wed November 7, 1959.

Dory garnered Academy Award nominations for Come Saturday Morning from The Sterile Cuckoo, 1969) with Fred Karlin, The Faraway Part Of Town from Pepe, 1960 and Second Chance from Two for the Seesaw, 1962, both written with Andre Previn. She and Previn also wrote the theme and score for Valley of the Dolls, as well as You're Gonna Hear From Me from Inside Daisy Clover.

In 1968 André Previn had fully moved from composing film scores to conducting symphony orchestras, most notably the London Symphony Orchestra. While in London he began an affair with the then 24-year-old actress Mia Farrow, who was working on the film A Dandy in Aspic. In 1969 Dory Previn discovered that Farrow had become pregnant, causing Dory to separate from her husband. Their divorce became final July 27, 1970. André Previn married Farrow on September 10, 1070.

Dory subsequently expressed her feelings regarding Farrow and the end of her marriage in the song Beware of Young Girls, featured on her 1970 album On My Way to Where, featuring some acerbic, amusing and insightful lyrics:

"Beware of young girls who come to your door,
Wistful and pale, twenty and four,
Delivering daisies with delicate hands.
Beware of young girls, too often they crave,
To cry at a wedding...and dance on a grave."

"She was my friend, my friend, my friend.
She was invited to my house, oh yes she was,
And although she knew my love was true, and no ordinary thing,
She admired my wedding ring, she admired my wedding ring."

In 1983 Dory wrote and appeared in a musical statement on nuclear war, August 6, 1945, at the Mark Taper Forum, Los Angeles, featured alongside Tyne Daly, Judd Hirsch, Thelma Houston and Bernadette Peters.

Among Dory's film credits are the theme to One, Two, Three and the title song for Last Tango in Paris. For television, she won an Emmy Award in 1984 for We'll Win This World from Two of a Kind with Jim Pasquale and an Emmy nomination in 1985 for Home Here from Two Marriages with Bruce Broughton.

She performed in London in 1986, and also wrote a stage work, The Flight Of The Gooney Bird. She last appeared in concert in 1988, in Dublin and at the Donmar Warehouse in London.

In 1997 she collaborated with André Previn again, to produce a piece for soprano and ensemble entitled The Magic Number. This was first performed by the New York Philharmonic with Previn as conductor and Sylvia McNair performing the soprano part.

In addition to her husband, Joby Baker, a Canadian painter whom she met in the 1970s and married in 1986, she is survived by three stepchildren, Michele Wayland, Fredricka Baker and Scott Zimmerman, and six step-grandchildren.

CHARLES ANTHONY a character singer who performed a record 2,928 times at New York's Metropolitan Opera - in a career spanning 56 years - has died aged 82.

The tenor, who performed 159 times as the innkeeper in Strauss' Der Rosenkavalier, passed away at his home in Tampa, Florida, from kidney failure.

Anthony made his Met debut on March 6, 1954, singing the Simpleton in Mussorgsky's Boris Godunov.

He last appeared, as Emperor Altoum in Puccini's Turandot, in January 2010.

He broke the Met record on February 17, 1992 singing the role of courtier Borsa in Verdi's Rigoletto, beating the previous record of baritone George Cehanovsky who sang there between for 2,394 performances between 1926-1966.

Anthony's other most frequent roles include henchman Ruiz in Verdi's Il Trovatore, which he played 141 times, and Gastone, in Verdi's La Traviata, which he played 136 times.

Survivors include his wife, Eleanor; his daughters, Anna Beth Burgmeier and Barbara Liriano; a son, Anthony Caruso; a sister, Roselyn Caruso; seven grandchildren; and two great-grandchildren.








Next Column: February 26, 2012
Copyright: February 19, 2012. All Rights Reserved. Reviews, Interviews, Commentary, Photographs or Graphics from any Broadway To Vegas (TM) columns may not be published, broadcast, rewritten, utilized as leads, or used in any manner without permission, compensation and/or credit.
Link to Main Page
---
Laura Deni



For the snail mail address, please E-mail your request.
CLICK HERE FOR COMMENT SECTION