! >
Broadway To Vegas
  
  REVIEWS INTERVIEWS COMMENTARY NEWS

| | |
| --- | --- |
| | |
PRINCE WILLIAM AND DUCHESS KATE ATTEND BRITISH FILM AWARDS - - WALK THROUGH METAL DETECTORS NOW BEING INSTALLED IN BROADWAY TYPE THEATERS - - STOP HIDING BEHIND PRAYER: DO SOMETHING TO STOP GUN VIOLENCE - - NATIONAL ENDOWMENT OF THE ARTS AWARDS MILLIONS IN GRANTS TO 149 U.S. THEATRES - - ROALD DAHL'S COMPANY MOVING INTO PRODUCING - - MULTIPLE TONY AWARD WINNER WILLIAM IVEY LONG TO BE FETED SATURDAY AT BLUMENTHAL PERFORMING ARTS - - IRELAND'S FASHION RADICALS - - CONSERVATION IN ACTION: RESTORING REMBRANDT - - DONATE . . . Scroll Down





Copyright: February 18, 2018
By: Laura Deni
CLICK HERE FOR COMMENT SECTION


STOP HIDING BEHIND PRAYER: DO SOMETHING TO STOP GUN VIOLENCE


At a time of real tragedy to announce you/we are "praying for you" is almost a modern version of taking the Lord's name in vain. Yet, the "praying for you" phrase seems to be one of the first which emotes from the mouths of elected or appointed officials of anything and everything - including reporters.

What are you praying for? How is your prayer going to solve a problem?

Same holds true for the self righteous people who are always telling you to "count your blessings." Life isn't a Bing Crosby movie.

Teenagers are dead. People's life have been changed forever - and not for the better. Your "thoughts and prayers" aren't going to bring back their child or return their lives to what they were a day before.

If you think it makes you look sensitive and caring to mouth off about prayer - consider this: God gave you a brain - try using it.

In times of helplessness, caring people can feel compelled to say something. Instead of saying something - do something.

The young people who have survived this horror are neither uncomfortable in speaking, nor short on words. Nor will they be hesitant to act.

They aren't going to care about lobby groups, political polls, hobbyists. They are angry, motivated and united.

They won't permit to happen to their own children what happened to their school mates.

It's not only gun control. It's mental health, and a society that needs to be retrained not to bully or think it's clever or street-smart to cover their own misdeeds by blaming others - including the victim. We've become a society which appears to operate on the destructive and confusing "don't get mad, get even" premise. That "getting even" has been bastardized from channeling your energy (anger) into working harder to accomplish more than your enemy - into destroying your enemy by any means - including violence.

We're developing a set reaction to violence which provides a public image of appearing to be compassionate and concerned.

All too often somebody who has been fired goes back to the business and takes out their former co-workers. Society responds by saying that's wrong, although understandable why it happened. Then we all go back to our own lives. It's happened several times. Can you remember the last time? Probably not - because, although horrified, we've become accustomed to the violence.

Then people are told to "count your blessings" because as long as it's somebody else, then you resume your own life.

The survivors of the Valentine's Day attack will not just remember - but accurately remember. So little time will have passed before they reach voting age that their memories won't be distorted. Their emotions will still be lividly motivating. In private they may pray, but in the public sector - they are the generation who will not only demand, but decree changes.

The students who had their future taken away from them through violence will be honored not by hollow prayers, hopes and good wishes uttered by people who then go back to ignoring the issues - but finally by substantive accomplishments.

What the rest of us have been too spineless to accomplish will become the battle cry for the survivors and their young friends. It's shameful that we do have to wait until these teens can vote - a time span which will see additional violence - but before these teens see their own children go to school and wonder if they will come home alive - they will act.


METAL DETECTING MACHINES NOW BEING INSTALLED IN BROADWAY TYPE THEATERS


Should a woman wear an underwire bra when attending a Broadway show at the 2,839 seat Buell theater in Denver?

Everyone entering the Buell must now pass through a walk through metal scanner. The metal scanning began last Tuesday with Stomp ticket holders advised to arrive an hour early to pass through inspection.

The Buell is currently staging Stomp with Hamilton opening on February 27 for a run through April 1, 2018.

While walk through metal detectors have been in place for a few years at large sports arenas, installing them at the Buell is the first in the nation for a concert/theatre venue.

The performing arts world now has its own version of TSA. All bags larger than than 12 by 12 by 12 inches must be checked. Just like the airport, patrons must walk through metal detectors, which each cost $30,000. Should a person set off the alarm, they are referred to a wand holding security guard - just like the airport.

How issues of belts, money, metal on clothing, jewelry will be handled is just now being tested.

The Buell Theatre is continuously ranked as the highest-grossing theatre of its size in the country.

The major reason large scale regional theaters are enormously successful is because people don't have to travel to New York City to see high quality Broadway productions. The productions come to them. There are people who don't fly - or perhaps no longer even travel. They do, however, have discretionary money to spend on theater tickets and restaurants. For that crowd, a night at the theater is an event. A man might not put on a tie, but a woman will select a smart outfit and accessories.

Hamilton tickets range from $75 to $165 with a select number of $585 premium seats. It's assumed anybody who has paid $585 for a seat isn't going to be terribly receptive if some security guard instructs them to take off their belt or remove their earrings.

Although metal detecting machines are already in place at Denver's Coors field and the Pepsi Center, people attending sporting events and rock concerts at those venues are more casually dressed and perhaps accustomed to "enhanced searches".

It's the theatre crowd, composed of an older demographic which has some wondering about overreach - literally.

When explaining the facts of life to children now means discussing mass shootings, nobody should discourage safety. The question isn't requiring a showgoer to pass metal detection, but what happen when they set a detector off?

If a person sets off the walk through metal detector, will a security guard using a hand held scanner and a gloved hand have the right to actually touch a person?

On Friday, February 9, Buell subscribers were sent an E-mail advising them of the enhanced screening and the importance of arriving early.

That memo, which was also posted on line, in part states: "NOTE: The safety and security of all Arts Complex guests is our top priority. All bags and persons entering an Arts Complex venue are subject to search. Theatergoers may be asked to open bulky outerwear, such as jackets, prior to entering."

The use of the word 'search' implies 'touch'.

Is it possible that a person might have to disclose personal medical information such as why they have a piece of medal inside their body? Could such questions and answers be overheard by others in line?

Has any embarrassment factor been considered in the security procedure?

Traditionally those attending Broadway productions skew more female and older. Women tend to wear jewelry and have clothing which can contain some metal - including undergarments. Not everyone flies and has experienced an enhanced TSA screening.

Has an sensitivity training been put into place for the Buell security guards?

TSA agents at an airport can ask a woman if she is wearing a bra with underwire cups. Might women entering the Buell be asked the same question?

If a female patron answers in the affirmative, could she be subjected to a security guard rubbing her gloved hand under the woman's breasts to see if she can actually feel the wires, as TSA can do at airports?

The reason security always seems obsessed about a woman's breasts go beyond sexual into the baggage carrier category. More than mammary glands can be stuffed into a bra.

For generations women have kept handkerchiefs and money inside their bras.That advanced to shopping lists, keys and small cell phones. In fact, some bras are now made with a zipper stitched inside the bra, so when a woman stuffs items inside her bra, the items won't slip around or - horrors - fall out.

Assuming a woman sets off the Buell metal detector and then is referred to a security guard (the way they do at airports) might security guards put a scanning wand up a woman's dress?

Is it permissible for a security guard wanding a man's leg to physically squeeze man's genitals, as has been done at airports?

If it becomes too much of hassle to enjoy a stage production then patrons will stay home and find some production to live stream.

Broadway To Vegas asked the publicity office of the Buell for some answers. Suzanne Yoe, Director of Communication and Cultural Affairs immediately referred my questions to Brian Kitts marketing director with Denver's Arts & Venues, which owns and manages the Buell. He wasn't able to get back to us before deadline.

Arts & Venues is a city run agency which owns the Buell, Arts & Venues and is responsible for providing and operating the new security measures. They selected the Buell to pilot the new security program because, according to published reports, "it's the most active venue at the Denver Performing Arts Complex."

Denver Arts & Venues is the City and County of Denver agency responsible for operating some of the region's most renowned facilities, including Red Rocks Park and Amphitheatre, the Denver Performing Arts Complex, Colorado Convention Center, Denver Coliseum and McNichols Civic Center Building. Arts & Venues also oversees the Denver Public Art Program, Create Denver, SCFD Tier III granting process, Arts Education Fund and other entertainment and cultural events such as the Five Points Jazz Festival, Urban Arts Fund, P.S. You Are Here and implementation of IMAGINE 2020: Denver's Cultural Plan.






E-Book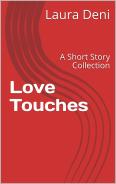 Soft back Book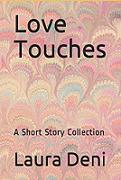 Broadway To Vegas is supported through advertising and donations. Priority consideration is given to interview suggestions, news, press releases, etc from paid supporters. However, no paid supporters control, alter, edit, or in any way manipulate the content of this site. Your donation is appreciated. We accept PAYPAL. Thank you for your interest.




E-Book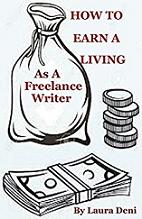 Soft back Book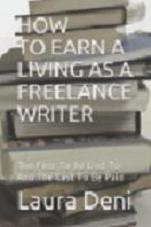 This is not your typical, totally boring textbook.

In the pages of How To Earn A Living As A Freelance Writer (the first to be lied to and the last to be paid) you'll find sex, celebrities, violence, threats, unethical editors, scummy managers and lawyers, treacherous press agents, sex discrimination; as well as a how-to for earning money by writing down words.





ART AND ABOUT


IRELAND'S FASHION RADICALS The 1950s is often described as a dark decade in Irish history. But amidst the gloom, a small group of fashion designers – mostly women – found international fame. Now a new exhibition at the Little Museum salutes the talent and courage of these fashion pioneers.

Irish fashion owes a huge amount to a handful of individuals based in Dublin but with their eyes on the world. Ireland's Fashion Radicals displayed a fearlessness that allowed them to take on the world in Paris, London and New York – and win. At a time when Ireland was synonymous with poverty and misfortune, they defied the spirit of the age and boldly offered an alternative vision of the country. Thanks to their endeavors, Irish fashion achieved worldwide fame and a reputation for excellence that has never been lost.

With backing from American Vogue and Harper's Bazaar, designers such as Sybil Connolly put Ireland on the fashion map for the first time, making the country a must-visit destination for stylish women everywhere. For example, when Jacqueline Kennedy was painted for her White House portrait it was in a Connolly pleated-linen dress.

For the first time, these pioneers are now celebrated here in Dublin in a remarkable new exhibition, Ireland's Fashion Radicals. Visitors will have a unique opportunity to see many original garments exhibited for the first time.

As the exhibition curator Robert O'Byrne puts it, "From a ballgown worn in Buckingham Palace to pink lurex bell-bottoms worn to the disco, this show celebrates Irish design at its most innovative."

Ireland's Fashion Radicals runs from January 20 - March 25, 2018 at The Little Museum of Dublin in Dublin, Ireland.

CONSERVATION IN ACTION: RESTORING REMBRANDT

Portrait of a Woman Wearing a Gold Chain  (1634) and  Portrait of a Man Wearing a Black Hat  (1634)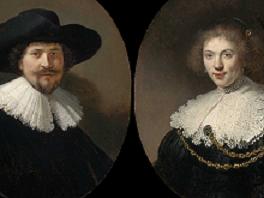 is taking place at the Museum of fine Art in Boston.

For the month of February, watch as conservators begin to restore two portraits by Rembrandt in the MFA's Conservation in Action gallery. Portrait of a Woman Wearing a Gold Chain (1634) and Portrait of a Man Wearing a Black Hat (1634) were donated to the MFA in 1893 and have not been treated in 50 years. Conceived as a pair, the two paintings showcase the accomplished technique of the 17th-century Dutch artist as he began to make his mark as portraitist to the Amsterdam elite.

Soon after arriving in the prosperous maritime city in late 1631 or early 1632, Rembrandt van Rijn (1606–1669) became renowned for his portraits of wealthy Dutch citizens. These two ovals, which likely depict a husband and wife, are pendant paintings, meant to be hung near each other. The woman's portrait is notable for its vivid representation of the sitter's engaging personality and the dazzling rendering of her multi-layered lace collar and gold chain. The young artist's technique was already daring - he scratched the highlights of his subject's curly hair into the wet paint with the butt end of his brush.

While the two works are structurally stable, the paint surface of each portrait has been distorted by past retouching and uneven layers of varnish. The aim of the yearlong restoration is to carefully clean the portraits and restore them to a state closer to that intended by the artist.

The treatment of Portrait of a Woman Wearing a Gold Chain is supported by a grant from The European Fine Art Foundation (TEFAF). Until March 1, 2018 patrons can watch the restoration in the Conservation in Action Gallery of the Boston Museum of Fine Arts in Boston, MA.

TONI DOVE: EMBODIED MACHINES

Embodied Machines by Toni Dove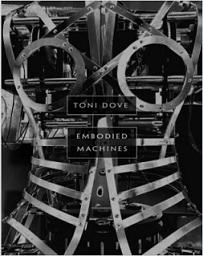 is the first survey exhibition of this pioneering artist. Her work is both interdisciplinary and cutting edge, combining live performance and installation, interactive narrative, and embodied interface design. The exhibition spans more than two decades of Dove's projects, from early installations to interactive cinema and stage performances concluding with her most recent experiments at the forefront of digital technology and robotics.

Embodied Machines will mark the debut of Dove's interactive installation, The Dress That Eats Souls. This massive sculptural dress combines robotics and projection scrims that respond to visitors. Each person has a unique encounter with the work, as his or her movements trigger a new story.

Based in New York, Dove is credited as one of the innovators of interactive cinema, which creates immersive experiences that blur the boundary between viewer and performer. At the heart of her work is an examination of the history of consumer culture and capitalism. Dove was the Hirshon Artist/Director in residence at the New School for Social Research in Media Studies 2014/15. She has received numerous grants and awards including support from the Rockefeller Foundation, the Greenwall Foundation, National Endowment for the Arts, New York Foundation for the Arts and the Eugene McDermott Award in the Arts from M.I.T.

February. 25-May 20, 2018 at The John and Mable Ringling Museum of Art, Sarasota, Florida.



E-Book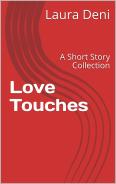 Soft back Book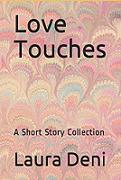 SWEET CHARITY


2018 MALTZ JUPITER THEATRE GALA There is Nothing Like a Dame features two-time Tony award winner Brian Stokes Mitchell.

February 24, 2018 at The Breakers in Palm Beach, Florida.






E-Book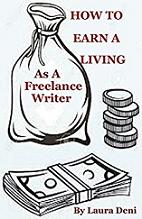 Soft back Book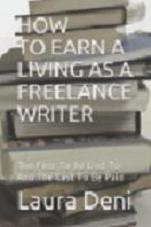 This is not your typical, totally boring textbook.

In the pages of How To Earn A Living As A Freelance Writer (the first to be lied to and the last to be paid) you'll find sex, celebrities, violence, threats, unethical editors, scummy managers and lawyers, treacherous press agents, sex discrimination; as well as a how-to for earning money by writing down words.





MULTIPLE TONY AWARD WINNER WILLIAM IVEY LONG TO BE FETED SATURDAY AT BLUMENTHAL PERFORMING ARTS
William Ivey Long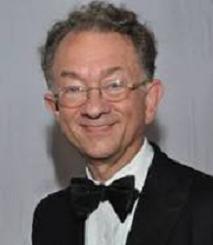 From Broadway to the television screen, William Ivey Long: Costume Designs 2007-2016 is an exhibit on display through June 3, 2018 at The Mint Museum in Charlotte, North Carolina.

On February 24, 2018 the Blumenthal Performing Arts is collaborating with the exhibition by hosting a special Tribute Concert to William Ivey Long at Knight Theater at Levine Center for the Arts.

The gala concert will include songs from the shows featuring Long's designs, as well as tributes and video stories from his friends.

Three Award-Winning Broadway stars Christine Ebersole, Andy Karl and Laura Osnes plus R&B legend Bebe Winans will perform in this lavish and original musical tribute to the Carolinas' own William Ivey Long who was born in Raleigh.

The Gala Musical Tribute will also feature performances by local students who participate in the Blumenthal Performing Arts High School Musical Theater Awards (also known as the Blumeys), including 2017 Blumey Awards Best Actress and Jimmy Awards Best Dancer winner Anna Hertel. Charles Randolph-Wright, who directed Motown the Musical on Broadway and who is a York, SC native, will direct the original production. Blumey Awards favorite David Dabbon has been named musical director.

Those interested are invited to "make your evening extra special with tickets for the VIP After Party. Join Mr. Long and other VIPs at Bechtler Museum of Modern Art after the show for delicious desserts, an open bar and special entertainment."

This fabulous evening of stories, songs and tributes will celebrate the man and the work behind the amazing and often magical costumes that have thrilled audiences on stage and screen, garnering . Long 15 Tony Award nominations and six Tony Awards for Best Design. Among the Broadway shows he designed are: The Producers, Hairspray, Chicago, Cabaret, Cinderella, Crazy for You, Guys and Dolls, La Cage aux Folles, 9 to 5, Young Frankenstein, Nine, On the Twentieth, Bullets Over Broadway and Grey Gardens.

As to the exhibit of Long's work currently on display at the Mint Museum in Charlotte - "The Mint has collected fashion for over 40 years, and has organized many exhibitions around this important art form, but this marks the first time we have focused specifically on theatrical costume design," said Annie Carlano, senior curator of Craft, Design, & Fashion at the Mint, and co-curator of the Mint-organized exhibition.

Adds Rebecca E. Elliot, assistant curator of Craft, Design, & Fashion at the Mint and exhibition co-curator: "This exhibition offers viewers a rare, close-up vantage point from which they will see the excellent craftsmanship of the costumes, as well as how William Ivey Long uses colors, silhouettes, and other elements of costume design to create characters."

This is the first exhibition during The Mint Museum's 'Year of Fashion.'

Drawing mainly from Long's studio archive, the exhibition includes sketches, fitting photographs, and other preparatory materials, as well as finished costumes.



E-Book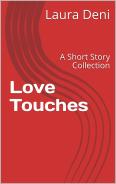 Soft back Book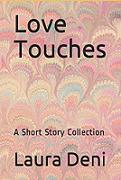 SPREADING THE WORD


PRINCE WILLIAM AND DUCHESS KATE tonight, February 18, will attend the EE British Academy Film Awards ceremony at the Royal Albert Hall in London.

The EE British Academy Film Awards is one of the most prestigious celebrations of film in the world. Each year stars of the big screen gather to recognize, honor and reward outstanding achievement in feature films first seen on British screens.

The 2018 BAFTA Awards will be awarded two days before the start of Oscar voting which begins February 20 and lasts for eight days. There is an overlap of BAFTA and Oscar voters. Thus, many consider the BAFTA winners a barometer as to who will take home an Oscar statues.

The BAFTA ceremony will be hosted by Joanna Lumley. The ceremony will feature entertainment company Cirque du Soleil, which will be in residence at the Hall at the time of the Awards with its latest touring show, OVO.

The Shape of Water is nominated in 12 categories. Darkest Hour and Three Billboards Outside Ebbing, Missouri both received nine nominations; Blade Runner 2049 and Dunkirk both have eight. I, Tonya earned five nominations, Call Me by Your Name and Phantom Thread have four each, Film Stars Don't Die in Liverpool, Lady Bird and Paddington 2 received three nominations each.

MCC THEATER a non-profit off-Broadway company in New York City has abruptly terminated Neil LaBute as its playwright-in-residence and canceled the upcoming production of his play Reasons to be Pretty Happy. MCC has produced several plays by LaBute, as well as having collaborated with the playwright for more than 15 years during which time 10 of his plays have premiered. The company refused to disclose what prompted the termination.

TWO TIME TONY NOMINEE HARRY CONNICK, JR will star in the Paper Mill Playhouse world premiere production of The Sting which takes place March 29- April 29 followed by an assumed transfer to Broadway.

Does that mean that Connick will not re-new his Harry television variety/talk show contract? The original contract was for two years and the show is currently in its second season.

The world premiere of The Sting is based on the 1973 Oscar-winning film, with a book by Bob Martin, music and lyrics by Mark Hollmann and Greg Kotis, with Connick Jr.

Directed by John Rando, and choreographed by Warren Carlyle the show is set in Chicago in the 1930's, The Sting invites audiences into a smoke-filled world of cons and capers. The story follows small town grifter Johnny Hooker and big-time hustler Henry Gondorff (played by Connick), who plot to bring down the city's corrupt racketeer.

The stage adaptation will incorporate Joplin's music into its score, as did the famous film, including the memorable The Entertainer.

For short periods of time it's possible for a performer to perform on stage and conduct a talk or game show. Let's Make a Deal host Wayne Brady has done it several times, starring in such musicals as Kinky Boots. Shows are taped in advance or reruns are used. However, if The Sting transfers to Broadway, Connick would presumably have entered into the standard year's performance contract. That would make it difficult for him two juggle both shows at the same time. Here's hoping he can clone himself and carry it off. While Harry could be a smidgen edgier, it's a pleasant, entertaining, variety show with the best music on daytime television.

CURATOR CONVERSATION, COCKTAILS AND A SYMPHONY Lust and Them Other Pitfalls: The Seven Deadly Sins in Art. The Toledo Symphony Orchestra's February 23 and 24 classics concert performances, Seven Deadly Sins, features brilliant chanteuse and Carnegie Hall sensation Storm Large performing Kurt Weill's Seven Deadly Sins along with other "sinful" works by wickedly-great composers such as: Richard Rodgers' Carousel Waltz, Lehár's Gold and Silver Waltz, Gade' Jalousie Strauss, Jr,'s Wine, Women, and Song, and Saint-Saëns' Bacchanale.

Hudson Shad Quartet performing vocals with Nicholas Adamski as poetic performer and master of ceremonies.

Toldeo Museum of Art's Lawrence W. Nichols, William Hutton Senior Curator, European and American Painting and Sculpture before 1900, will set the stage for those musical explorations of sin with a presentation on the seven deadly sins in visual art, including works from Hieronymus Bosch to W.D. "Crazy Mac" McCaffrey.

In addition, a cash bar will serve beer, cocktails and wine that reference their name sake vice. Once the event is over, head next door to the Peristyle for the Toledo Symphony Orchestra Concert with the vocal talents of male-singing group Hudson Shad Quartet and master of ceremonies Nicholas Adamski.

February 23-24 at the Toledo Museum of Art in Toledo, Ohio.

9-TIME EMMY AND ACADEMY AWARD WINNER Michael Westmore the man who invented the makeup for generations of Star Trek fans shares his family's Hollywood makeup dynasty and never before seen makeup artifacts from his private collection.

Westmore won his Emmy awards for Star Trek and took home the Oscar for the 1985 Cher film Mask.

His career began at Universal Studios in 1961, and spanned four decades, including working for the CIA creating make-up kits for spies overseas.

Part of the Modern Master Series. February 21, 2018 at The Garry Marshall Theatre in Burbank, CA.

FEBRUARY 18 is National Drink Wine" Day. Monday is National Chocolate Mint Day. Tuesday, February 20, is National Cherry Pie Day, National Muffin Day, National Love Your Pet Day and Hoodle Hog Day. Wednesday is National Pancake Day and National Sticky Bun Day. Thursday, February 22, is National Margarita Day, National Cook a Sweet Potato Day. National Chili Day is either Thursday or Friday, depending upon your time zone. To be safe, eat chili both days. Friday is National Chili Day and National Banana Bread Day. Saturday is National Tortilla Chip Day.



E-Book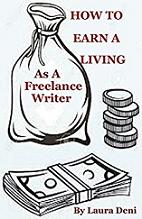 Soft back Book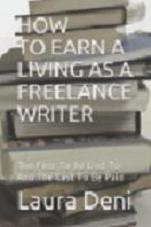 This is not your typical, totally boring textbook.

In the pages of How To Earn A Living As A Freelance Writer (the first to be lied to and the last to be paid) you'll find sex, celebrities, violence, threats, unethical editors, scummy managers and lawyers, treacherous press agents, sex discrimination; as well as a how-to for earning money by writing down words.





OTHER PEOPLE'S MONEY


PRODUCING DAHL The company that manages the licensing rights of Roald Dahl's works is moving into theatre production and is hiring an executive producer to facilitate its plans.

Salary Salary based on experience + company profit share bonus. Job applications must be submitted by February 26, 2018. Hours Part time - Contract Permanent - Education level Undergraduate degree (or equivalent).

The Executive Producer will transition The Roald Dahl Story Company from a traditional licensor of rights to a theatrical production company. Working in partnership with the Head of Theatre and the Story Company's agents, they will shape and realize artistic strategy, according to the company.

As senior theatrical producer for the company, the Executive Producer will establish and develop the necessary partnerships on a national and international level, to enable the development, delivery and exploitation of The Roald Dahl Story Company's theatrical productions and projects. With the Head of Theatre, shaping and realize the theatre department's strategy for adapting the canon of work. That includes: Conceiving bespoke production and financial models for each of the titles - Identifying producing partners for each project (commercial or subsidized as appropriate) - Negotiating agreements between the Roald Dahl Story Company and its partners, acting in the organization's financial and creative interests - Negotiating and contracting all elements of the development process - Financial planning and budget management for the theatre department and each of its productions - Supporting the Head of Theatre in creating the development program for each project - Ensuring the deliverability of all productions and exploiting the national and international potential in profile and income - Alongside the Head of Theatre, develop the long-term capacity and personnel of the theatre department.

"Our ideal candidate is a seasoned theatre producer, with a minimum of five years' experience in either the subsidized or commercial sector, and some experience of UK and international touring."

The Roald Dahl Story Company currently licenses Dahl's work to organizations wishing to adapt his stories into television or stage productions. However, it is now planning to move from being "a traditional licensor of rights to a theatrical production company".

In recent years, many of Dahl's books have been adapted for the stage, including Matilda, produced by the Royal Shakespeare Company, and Charlie and the Chocolate Factory, which was co-produced by Warner Bros Theatre Ventures and Neal Street Productions.

NATIONAL ENDOWMENT OF THE ARTS AWARDS MILLIONS IN GRANTS TO 149 U.S. THEATRES NEA's first of two major grant announcements of fiscal year 2018 state that more than $25 million in grants across all artistic disciplines have announced the nonprofit organizations located in all 50 states, the District of Columbia, and Puerto Rico who will receive the grant which are for specific projects. Those range from performances and exhibitions, to healing arts and arts education programs, to festivals and artist residencies.

All of the grants are for specific projects; no NEA funds may be used for general operating expenses.

Grant categories include:

Art Works - Arts Education - Dance - Design - Folk & Traditional Arts - Literature - Local Arts Agencies - Media Arts - Museums - Music - Musical Theater - Opera - Presenting & Multidisciplinary Works - Theater - Visual Arts - Challenge America - Other.



DON GIOVANNI by Mozart in a contemporary version by Nathan Gunn.

Directed by Gunn who is making his directorial debut.

Florentine conductor Filippo Ciabatti conducts the production.

In this contemporary version Don Giovanni is a modern corporate raider, ruthless in pursuit of his desires. The production explores the opera's themes of social unrest and revolution, examining the role of pride and power in Don Giovanni's ultimate downfall.

Recently named the Swanlund Chair professor of voice (the highest endowed chair at the University of Illinois), Gunn also serves as the General Director of Lyric Theatre. An opera singer for the past 24 years, Gunn will sing the title role for three performances (February 22, 23, and 24), presenting the university's vocal students with the opportunity to learn more about his performance process as a world-renowned opera singer.

Performances February 22-25 at the Lyric Theatre in Chicago, Illinois.

FANNY & ALEXANDER based on the book Fanny and Alexander written and directed by Ingmar Bergman. Translated to the stage by BAFTA award-winning writer Stephen Beresford and Old Vic Associate Director Max Webster.

Directed by Max Webster.

Among the gilded romance and glamour of 1900s Sweden, siblings Fanny and Alexander's world is turned upside down when their widowed mother remarries the iron-willed local bishop. As creative freedom and rigid orthodoxy clash, a war ensues between imagination and austerity in this magical study of childhood, fam Featuring: Penelope Wilton, Thomas Arnold, Lolita Chakrabarti, Kevin Doyle, Karina Fernandez, Annie Firbank, Matt Gavan, Tim Lewis, Gary MacKay, Gloria Obianyo, Vivian Oparah, Michael Pennington, Hannah James Scott, Jonathan Slinger, Catherine Walker and Sargon Yelda.

Set Design by Tom Pye. Costume Design by Laura Hopkins. Composer is Alex Baranowski. Lighting Design by Mark Henderson. Sound Design by Tom Gibbons. Casting by Jessica Ronane CDG. Director of Movement Toby Sedgwick. Illusion by Ben Hart. Tatty Hennessey is Baylis Assistant Director.

February 21-April 14, 2018 at The Old Vic in London.

DADDY LONG LEGS music and lyrics by Tony Award-nominated composer/lyricist Paul Gordon and book by Tony-winning librettist John Caird. Based on the classic novel by Jean Webster

Directed by Mary Jo DuPrey.

Musical Direction by Bill Wolfe.

Starring Ashley Ruth Jones and Dino Nicandros.

Jerusha Abbott is the oldest orphan in the John Grier Home, until a mysterious benefactor sends her to a prestigious women's college to be educated. Required to write him a letter once a month, she is never to know his identity - so she invents one for him: "Daddy Long Legs."

The creative team for the ICT production includes set designer Ellen Lenbergs, lighting designer Donna Ruzika, costume designer Kim DeShazo, sound designer Dave Mickey, props designers Patty and Gordon Briles, and hair and wigs designer Anthony Gagliardi. Casting is by Michael Donovan and the production stage manager is John Freeland, Jr.

Daddy Long Legs was developed as part of the Ann Deal/Fashion Forms Plays-in-Progress Series at the Rubicon Theatre in Ventura, where it had its world premiere in 2009 before going on to productions in London's West End, off-Broadway and around the world.

I saw the show in New York City and it's totally delightful. International City Theatre opens its 33rd season with this musical "rags-to-riches" tale of newfound love. Previews begins February 21 at ICT's home in the Long Beach, California Performing Arts Center, where performances continue through March 11, 2018.

GOOD FOR OTTO by David Rabe.

Directed by Scott Elliott.

Starring four-time Emmy winner Rea Perlmam as Nora, F. Murray Abraham, Kate Buddeke, Laura Esterman, Nancy Giles, Lily Gladstone, Ed Harris, Charlotte Hope, Mark Linn-Baker, Amy Madigan, Rileigh McDonald, Kenny Mellman, Maulik Pancholy, and Michael Rabe.

The play explores the relationships between health professionals, patients, and families in a rural Connecticut mental health center.

The production will feature scenic design by Derek McLane, costume design by Jeff Mahshie, lighting design by Jeff Croiter, and sound design by Rob Milburn and Michael Bodeen. Casting by Judy Henderson, CSA. Production stage manager is Valerie A. Peterson.

Performances begin February 20 in the Alice Griffin Jewel Box Theatre in the Pershing Square Signature Center in New York City. Opening night is set for March 8, 2018.

ADMISSIONS a new play by Joshua Harmon.

Directed by Daniel Aukin.

Admissions explodes the ideals and contradictions of liberal white America. Sherri Rosen-Mason (Jessica Hecht) is head of the admissions department at a New England prep school, fighting to diversify the student body. Alongside her husband, the school's Headmaster, they've largely succeeded in bringing a stodgy institution into the twenty-first century. But when their only son sets his sights on an Ivy League university, personal ambition collides with progressive values, with convulsive results.

The cast includes Ben Edelman, Jessica Hecht, Andrew Garman, Sally Murphy, and Ann McDonough.

Previews began Thursday in the Mitzi E. Newhouse Theater of Lincoln Center in New York City.

SUMMER AND SMOKE by Tennessee Williams.

Directed by Rebecca Frecknall.

In the heat of summer – Alma meets John. Trapped between desire and fear in a life of obligation, her world turns upside down in the search for salvation. Tennessee Williams' intoxicating classic about love, loneliness and self-destruction.

Featuring: Seb Carrington, Nancy Crane, Patsy Ferran, Eric MacLennan, Forbes Masson, Matthew Needham, Tok Stephen and Anjana Vasan.

Design Tom Scutt. Lighting Design Lee Curran. Composition Angus MacRae. Sound Carolyn Downing. Casting Julia Horan CDG.

February 24 - April 7 at the Almeida Theatre in London.

Talkback on Monday, March 26. A Post-show discussion with members of the Summer and Smoke company. With live subtitles by Stagetext. Free to same-day ticket holders.

SATCHMO AT THE WALDORF written, directed and starring Terry Teachout.

March 1971. Backstage at the Empire Room of New York's Waldorf Astoria Hotel. Louis Armstrong, the greatest trumpet player in the world, sits in his dressing room trying to pull himself together to do one final show. Because as long as they clap, Louis will go out there and play. His mind wanders through the amazing journey of his life and his complex relationship with his white manager Joe Glaser as well as Miles Davis. In a tour de force performance, Terry Teachout journeys into the mind and heart of an American musical genius and the man behind the legend.

Scenic Design: Lee Savage - Costume Design: Ilona Somogyi - Lighting Design: Kevin Adams - Sound Design: John Gromada - New York Casting: Calleri Casting - Dialect, Voice, and Text Coach: Pamela Prather - Associate Director: Brandon Weinbrenner - Stage Manager: Jason Brouillard - Assistant Stage Manager: Emily Bohannan - Assistant Stage Manager: Rachel Dooley-Harris.

February 24 - March 18, 2018 at the Alley in Houston, Texas.


WHO'S WHERE




KID ROCK appears Friday, February 23, in Philadelphia, PA at the Wells Fargo Center. On Saturday he stars at the Quicken Loans Arena in Cleveland, Ohio.

JOHNNY MATHIS brings his Voice of Romance Tour to the Smith Center in Las Vegas on Friday, February 23, 2018.

LUCIE ARNAZ in Latin Roots, a tribute show to her father Desi Arnaz, plays February 23–24 at Feinstein's at the Nikko in San Francisco

THE CHIEFTAINS six-time Grammy winners, The Chieftains is globally renowned for reinventing traditional Irish music on an international scale. Celebrating its 55th anniversary, they perform Thursday, February 22, 2018 at The Smith Center in Las Vegas.

HERB ALPERT & LANI HALL he the nine-time Grammy winning trumpet player and she, the Grammy winning vocalist have a two night stand February 23-24, 2018 at The Smith Center in Las Vegas.

LINDA AND LAURA BENANTI Join Tony Award-winner/brand-new mom Laura Benanti and her mother Linda Benanti on a musical journey through their incredible relationship. The pair "are touching and humorous in equal measure" on this return engagement to Feinstein's/54 Below in New York City . February 20 - 23, 2018.

THE TEXAS TENORS bring their tour to the Municipal Auditorium in Great Bend, Kansas for a show on Friday, February 23.

BILLY JOEL on stage February 21, 2018 in New York, NY at Madison Square Garden.

MEGAN HILTY featuring Seth Rudetsky as Pianist and Host. Actress and singer Megan Hilty has earned rave reviews for her performances spanning the stage, screen and concert hall. She shares the stage with pianist and comedian Seth Rudetsky for this highly entertaining night of great songs and behind-the-scenes stories. Saturday, February 24 at Scottsdale Arts in Scottsdale, Arizona.


FINAL OVATION


VIC DAMONE legendary singer died Sunday, February 11, 2018 at Mount Sinai Medical Center in Miami Beach, Fla.. He was 89.

Best known for hits "You're Breaking My Heart, An Affair To Remember, I Have But One Heart, My Heart Cries for You, My Truly Truly Fair, You Were Only Fooling (While I Was Falling In Love) and On the Street Where You Live, with over 2,500 recordings under his belt, Damone was part of the golden age of romantic crooners who came to fame after World War II, including Frank Sinatra, Tony Bennett, Dean Martin and Perry Como.

Frank Sinatra said that Damone had "the best set of pipes in the business."

He spent decades as a Las Vegas headliner.

He had major roles in two movie musicals, Hit the Deck and Kismet..

In 1997, Damone received the Sammy Cahn Lifetime Achievement Award from the Songwriters Hall of Fame.

He was a loving father and grandfather; an avid golfer and an expert cook. Nobody could top his Eggplant Parmesan.

Married five times, his first marriage (1954-1958) to actress Pier Angeli produced a son whom they named after Perry Como, Perry Farinola Damone, who died in 2014.

He is survived by three daughters Victoria Damone, Andrea Damone-Browne and Daniella Damone-Woodward, from his second marriage (1963-1971) to Judith Rawlins, six grandchildren: Tate, Paige, Sloane, Rocco, Daniella and Grant. Also surviving are two sisters Elaine Seneca and Terry Sicuso. Two other sisters died before Damone: Sandy Boucher and Pia Romeo.

Damone's third marriage to Becky Ann Jones (1974-1982) and fourth marriage (1987-1996) to actress/singer Diahann Carroll ended in divorce. His devoted marriage (1998-2016) to fashion designer Rena Rowan left Damone a widower with her passing on November 6, 2016.

JAN MAXWELL a five time Tony nominee died February 11, 2018 following a longtime battle with cancer. She was 61.

She made her Broadway debut as a replacement swing in the Cy Coleman – David Zippel 1989 musical City of Angels, understudying and eventually assuming the dual roles of Alaura and Carla.

She received her first Tony nomination in 2005 for the musical Chitty Chitty Bang Bang. Her other nominations were for Coram Boy in 2007, Lend Me a Tenor and The Royal Family both in 2010, and Follies in 2012.

Her nominations in two separate categories in 2010 made her only the fourth actress to achieve two nominations in a single year. Her 2012 nomination for Follies made her only the second actress to receive a Tony nomination in all four acting categories. Her other Broadway credits include, Dancing at Lughnasa (1992), A Doll's House (1997), The Sound of Music (1998) and The Dinner Party (2001).

Some of her additional stage credits include To Be Or Not to Be on Broadway, regional productions of The Seagull and The King and I, and Off-Broadway's House and Garden, Entertaining Mr. Sloane, Victory: Choices in Reaction, Wings, The City of Conversation, and, in 2015, Scenes From an Execution

She is survived by her husband, actor Robert Emmet Lunney, and their son William.

WESLA WHITFIELD jazz and cabaret singer who dedicated herself to the preservation of the Great American Songbook, died Friday, February 9, 2018 at her home in St. Helena, which is near San Francisco. The cause of death was an infection brought on by bladder cancer which was diagnosed in December. She was 70.

Whitfield was a regular performer in New York's Algonquin Room and enjoyed a 25 year run at San Francisco's Plush Room.

She performed at Carnegie Hall and Davies Hall and at the White House, in 1996, for then-first lady Hillary Clinton. Her discography runs to 22 albums.

Since 1977 she performed from a wheelchair, having been paralyzed from the waist down when she was shot in the spine by one of two young boys who confronted her on Sanchez Street in San Francisco.

According to her official obituary: Tony Bennett phoned her and wanted her to come with him on The Tonight Show, but host Johnny Carson vetoed having a singer in a wheelchair.

She is survived by her husband of 32 years and musical partner, pianist Mike Greensill. She is also survived by a sister, Laurella Picket, who lives in Washington.

MARTY ALLEN the famed comedian known for his wild black hair and the catchphrase "Hello Dere," died February 12, 2018 at a rehab facility in Las Vegas from complications of pneumonia. He was 95.

Allen served in the Army Air Corps during World War II earning a Soldier's Medal for Bravery.

He first found fame as half of the duo Allen & Rossi with partner Steve Rossi, who died in 2014. Allen & Rossi appeared 44 times on The Ed Sullivan Show.

. Allen spent decades starring in Las Vegas and was a television game show regular.

His first wife Lorraine 'Frenchy' Allen died from cancer in 1976. He was fortunate to find love again. In 1984 he married Karon Kate Blackwell, a beautiful singer-songwriter. They toured the world performing on cruise ships as well as starring in nightclubs.

KENNETH HAIGH a British actor who appeared on Broadway and the West End died February 4, 2018.. He was 86.

He had spent his last years of his life in a nursing home after oxygen deprivation led to his suffering brain damage in 2003 following his swallowing of a bone in a Soho restaurant.

Haigh originated the role of Jimmy Porter in John Osborne's premiere production of Look Back in Anger at the Royal Court in 1956 and subsequent Broadway transfer the following year.

His other Broadway credits included the title role in Albert Camus' Caligula (1960), Neil Simon's California Suite (1977), and the role of F. Scott Fitzgerald in Tennessee Williams' Clothes for a Summer Hotel (1980).

Haigh also worked regional theatre. He starred in Julius Caesar, The Tempest, and Twelfth Night at the American Shakespeare Theatre in Stratford, Connecticut, as well as in several mountings at the Yale Repertory Theatre. At the American Palace Theatre, he starred in the world premiere of Lowell's Endicott and the Cross. In the U.K., he performed with The Royal Shakespeare Company, and London's Chichester Theatre, among others.






E-Book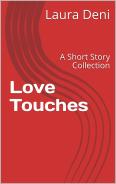 Soft back Book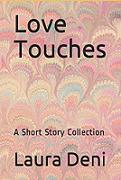 Next Column: February 25, 2018
Copyright: February 18, 2018 All Rights Reserved. Reviews, Interviews, Commentary, Photographs or Graphics from any Broadway To Vegas (TM) columns may not be published, broadcast, rewritten, utilized as leads, or used in any manner without permission, compensation and/or credit.
Link to Main Page
---
Laura Deni



For the snail mail address, please E-mail your request.
CLICK HERE FOR COMMENT SECTION