! >
Broadway To Vegas
  
  REVIEWS INTERVIEWS COMMENTARY NEWS

| | |
| --- | --- |
| | |
AMERICAN PRODUCTION OF AROUND THE WORLD LANDS IN INDIA - - A NIGHT WITH JANIS JOPLIN CD REVIEW - - PORTRAIT LINKS TO THE MONUMENTS MEN - - SEMINAR: THE INCOMPARABLE ELLA - - SCI-FI SPECTACULAR AT THE BALTIMORE SYMPHONY ORCHESTRA - - BILLY BUDD - - OSCAR MUSIC CONCERT - - ITALIAN FUTURISM 1909–1944: RECONSTRUCTING THE UNIVERSE - - DONATE . . . Scroll Down




Copyright: February 16, 2014
By: Laura Deni
CLICK HERE FOR COMMENT SECTION


AROUND THE WORLD IN 80 DAYS LANDS IN INDIA


It may not make it totally around the world, but half way to India isn't a bad start for the Sacramento based B Street Theatre's production of Around The World in 80 Days.

The two week trek begins Monday, February 17, with the production's first staging in India at the 1,000 seat NCPA in Mumbai, followed by a performance at the 649 seat Jose Thomas (JT) Performing Arts Centre in Kochi, India on February 22.

Using minimal props and scenery, the cast features Greg Alexander, Elisabeth Nunziato, David Pierini, Amy Resnick, and Michael Stevenson as Phileas Fogg. The five member ensemble plays 39 characters.

Buck Busfield is co-founder and producing director of the B Street Theatre in Sacramento. Calif. Founded with his brother, Emmy Award-winning actor, Timothy Busfield, the B Street Theatre is a small professional theatre company dedicated to the development and presentation of new American plays. As producing director of this theatre, Buck has produced more than 100 plays, including world premieres by Aaron Sorkin, James McLure and Joe DiPietro.

The production team traveling to India includes "Buck's nephew Willy Busfield, who provides the live sound effects; B Street associate producer Jerry Montoya, who will stage-manage the production; and B Street company member Jason Kuykendall, who will understudy all the roles and also record a video diary of the trip," according to a report published in the Sacramento Bee.

Busfield's wife, Mehera, is Indian and the Busfield family regularly visits India.

"Mr. Buck Busfield frequents India and on one of his visits we met and discussed the possibility of bringing down one of their productions to India," Darayus Subedar Director of the JT Pac told Broadway To Vegas.

"JT Performing Arts Centre is not only a performance space in Kochi, India but we showcase various shows all over India, may they be dance, music or theatre," continued Subedar. "Around the World in 80 Days shall be performed in Mumbai and Kochi. There is a demand for English theatre in India and it is only growing, though a lot more can be done. We have around 4 shows on a monthly basis in Kochi, Mumbai and Pune."

"We try our best to have international productions. In fact this month we also have a production titled Bane coming down from the UK for two shows in Mumbai," he said referring to the musical comedy starring Joe Bone with music by Ben Roe.

"The costs for having these performances are high and the entertainment tax even higher," emphasized Subedar. "We try to collaborate with other like minded groups and raise funds for these shows through sponsorship allowing us to hosts these performances.

"We try to provide the best hospitality for all our artist, from India and abroad. We have various partners that help us keep afloat," reiterated Subedar.

The $30,000 trip for the Sacramento troupe is being financed through donations to the theater and ticket sales from the local mounting of the popular production, an adaptation by Mark Brown of the Jules Verne classic.

In India the production is described as an "English play," running 2 hours.

The staging at the NCPA in Mumbai, as of deadline, wasn't listed on their performance roster. However, the press department at the NCPA did confirm to Broadway To Vegas that "the event mentioned though happening at NCPA is not produced by us," indicating the producer is Meherzad Patel.

Also a writer and director, Patel is head of Silly Point Productions.

Business mogul and philanthropist Jose Thomas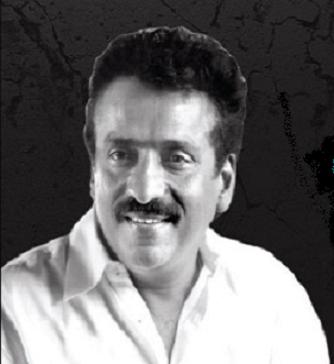 Philanthropist Jose Thomas asked Silly Point to partner with JTPAC India. In that collaboration Patel "runs the entire organization from Mumbai. The plan is to bring down foreign artists, music shows, polaus, National Theatre Live screenings and a lot more."

Profits from the Indian performances will benefit the Choice School and Choice Foundation, a Jose Thomas charity that builds schools and creates educational enrichment for students.

Choice School, the only one of its kind in Kerala, started small but now boasts 2000 students and around 400 staff members, and runs under the Choice Foundation, a non-profit charitable organization.

The name Jose Thomas is not one that might be immediately familiar to Americans. It's an important name belonging to an amazing man whose father died when he was 16. The Times of India covered JT's birthday party with a lavish photo spread.

His vast holdings include the Choice Trading Corporation, one of the largest and highly diversified conglomerates headquartered in Cochin, with branches in all the major trading centers in South India, besides USA, Canada, Europe and Singapore. Jose Thomas is the managing director. Choice Trading is the umbrella corporation for the Choice Canning Company, which was founded by his late father O.C. Thomas, Choice Food Products which include the Tastee Choice "heat and eat" meals, Choice Intermodel Services and Choice Estates and Construction which builds south India's tallest residential building, including some in Kochi having 40 stories.

Choice Inter Modal Services, another venture of the Group, handles the Transport and Logistics Division and does agency work for Hyundai Merchant Marine - Choice being the exclusive agents for Hyundai in South India. A faculty member in several business schools in the US, Jose Thomas is also considered a highly talented musician and a great culinary expert.

The philanthropy arm includes The Choice Foundation, Choice School and the JTPAC.





Broadway To Vegas is supported through advertising and donations. Priority consideration is given to interview suggestions, news, press releases, etc from paid supporters. However, no paid supporters control, alter, edit, or in any way manipulate the content of this site. Your donation is appreciated. We accept PAYPAL. Thank you for your interest.





ART AND ABOUT


PRIZED ANTHONY VAN DYCK PORTRAIT LINKS TO THE MONUMENTS MEN

Portrait of a Lady by Anthony van Dyck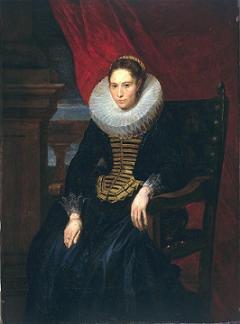 has gone on display at the Fine Art Museum of San Francisco.

The genius of Flemish painter Anthony van Dyck is on display at the Legion of Honor in his elegant Portrait of a Lady (ca. 1620), a work with an intriguing history that is tied to the museum's own. Thomas Carr Howe Jr., director of the Legion of Honor from 1939 to 1968, was a leading figure with the "Monuments Men" - the art and museum professionals of the Monuments, Fine Arts, and Archives section, who were dispatched to Europe toward the end of World War II to rescue some of the world's greatest art treasures from Nazi looting.

Hermann Göring, Adolph Hitler's second in command, spearheaded the looting across occupied Europe on behalf of the German state and for his own vast personal collection, which he maintained at Carinhall, his country estate northeast of Berlin. Among them was this portrait, which he purchased in 1940 from Amsterdam.

Evacuated to Hitler's hideaway in Berchtesgaden, Bavaria, Göring's bounty was discovered by Howe himself, and it was collected along with his other holdings and sent to the Munich Central Collection Point, where much of the stolen art - including Portrait of a Lady — was stored, inventoried, and then returned to its rightful owners.

In the ensuing years, Portrait of a Lady passed through various other hands before being generously donated to the Fine Arts Museums of San Francisco by Roscoe and Margaret Oakes in the mid-1970s, just a few years after Howe retired.

The renewed interest in this story and others like it as a result of the new film The Monuments Men, reminding us of the great efforts those volunteers offered, who were responsible for the return of some of the world's greatest artworks.

THE ART OF THE LOUVRE'S TUILERIES GARDEN Explore the art, design and evolution of a garden made for French royalty in this exhibit which opened last week at the Toledo Museum's Canaday Gallery.

The Art of the Louvre's Tuileries Garden presents t 100 paintings, photographs, drawings and sculptures by some of the most acclaimed European and American artists from the 17th to the 20th centuries.

This glorious major exhibition explores the art, design and evolution of Paris' famed Tuileries Garden and its impact on such artists as Camille Pissarro, Childe Hassam and many others. It also celebrates garden designer André Le Nôtre (1613–1700) - best known for his grand perspectives and symmetry at the chateaux gardens of Versailles - who transformed the Tuileries from an outdoor museum for French royalty into a French formal garden for Louis XIV. The Tuileries, which stretches from the Louvre to the Place de la Concorde in central Paris, was originally created in 1564 and became the city's first public park in 1667.

The special exhibition, which includes works being seen outside Paris for the first time, is organized by the High Museum of Art, Atlanta, the Portland Art Museum, Oregon and TMA in partnership with the Musée du Louvre.

Through May 11, 2014 at the Canaday Gallery, Toledo Museum in Toledo, Ohio.

ITALIAN FUTURISM 1909–1944: RECONSTRUCTING THE UNIVERSE With this major exhibition, the Guggenheim organizes the first comprehensive overview of Italian Futurism to be presented in the United States.

This multidisciplinary exhibition will examine the historical sweep of the movement, from its inception with F. T. Marinetti's Futurist manifesto in 1909 through its demise at the end of World War II.

Presenting over 300 works executed between 1909 and 1944, the exhibition encompasses not only painting and sculpture, but also architecture, design, ceramics, fashion, film, photography, advertising, free-form poetry, publications, music, theater, and performance.

To convey the myriad artistic languages employed by the Futurists as their work evolved over a 35-year period, this chronological exhibition will integrate multiple disciplines in each section.

This exhibition is organized by Vivien Greene, Curator, 19th-and Early 20th-Century Art, Solomon R. Guggenheim Museum. In addition, an eminent international advisory committee provided expertise and guidance.

February 21–September 1, 2014 at the Guggenheim in New York City.


SWEET CHARITY


THE 11th ANNUAL GOOD FORTUNE BALL benefiting the Maltz Jupiter Theatre takes place Saturday, February 22, 2014 in the Grand Ballroom at PGA National in Palm Beach Gardens, Florida.

The celebration will honor founding board member and community philanthropist, Roe Green.

The theme is inspired by the Theatre's March production of The King and I and the evening will include cocktails, hors d'oeuvres, a three-course dining experience, entertainment, a live auction and dancing.

The Good Fortune Ball is the Maltz Jupiter Theatre's most important fundraising event of the season.


THE MUSIC GOES ROUND AND ROUND


A NIGHT WITH JANIS JOPLIN the original Broadway cast recording has been released by Broadway Records.

The Original Cast Recording of A Night With Janis Joplin showcases Mary Bridget Davies who tears up the place with her spot on performance as the iconic psychedelic rocker. Davies has experience channeling Joplin. She sang with the reunited Big Brother and the Holding Company and toured with the Joplin musical Love Janis.

The Broadway production of A Night With Janis Joplin, which spawned this CD, began previews September 20, 2013, at the Lyceum Theatre, played its final performance February 9, 2014. The production, which played 22 previews and 141 regular performances closed with the intent of moving to a new venue in March.

For those judging the show only by the CD, selections range from the haunting, beautiful rendition of Summertime which leads into a gut bucket rendition of Turtle Blues, which is Joplin's most autobiographical song. More than merely rockin', A Night With Janis Joplin captures an important musical era.

Written and directed by Randy Johnson, Mary Bridget Davies is spectacular. She owns the show.

The official release states: "Like a comet that burns far too brightly to last, Janis Joplin (Mary Bridget Davies) exploded onto the music scene in 1967 and, almost overnight, became the Queen of Rock 'n' Roll," according to the official description. "The unmistakable voice filled with raw emotion and tinged with Southern Comfort made her a must-see headliner from Monterey to Woodstock. A Night with Janis Joplin is a musical journey celebrating Janis and her biggest musical influences – trailblazers like Aretha Franklin, Etta James, Odetta, Nina Simone and Bessie Smith, who inspired one of Rock 'n' Roll's greatest legends."

On October 4, 1970 Joplin died from an overdose of heroin, possibly compounded by alcohol. She was 27. She first rose to fame in the late 1960s as the lead singer of the psychedelic-acid rock band Big Brother and the Holding Company, and later as a solo artist with her own backing groups.

She was inducted into the Rock and Roll Hall of Fame in 1995.

Joplin's electric intensity for which Mary Bridget Davies serves as the conduit is captured on this CD.

A Night with Janis Joplin touted as: "The events that made the woman. The woman who made the music. The music that made history" - is in tune and in time with the acid rock generation.

The dynamic One Night with Janis Joplin tells Joplin's life through her own songs, interspersed with a few short but pointed and poignant monologues explaining how she achieved fame, as well as offering a glimpse into her own emotional state and personality.

Unlike many CDs there is no one or selected standout moments. This is a full throttle, no weak spots, electrifying stage show and CD.



Mary Bridget Davies as Janis Joplin. Photo by Joan Marcus.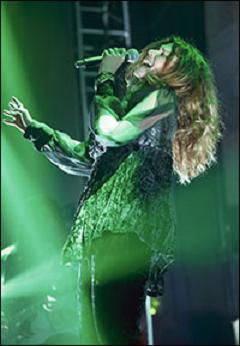 As the CD booklet points out: "It's the story of her life told by the Queen of Rock herself. From the first note of Etta James' Tell Mama we know the essence of Janis Joplin. . . For it was Etta James (played by Nikki Kimbrough) who bridged the gap between Rhythm and Blues and brought sexy, sultry soul to the stage and led Janis on her way."

The 19 track CD includes Down On Me, which was her breakout song at the Avalon Ballroom. There is the spark and defining moment in Piece of My Heart, the tune which turned Joplin into a folk hero.

Taprena Michelle Augustine as Bessie Smith performing Nobody Know When You're Down and Out, is Joplin's homage to Bessie Smith whom Joplin found to be a soul mate. The most popular female blues singer of the 1920s and 1930s Smith, nicknamed the Empress of the Blues, died September 26, 1937 from injuries sustained in an auto accident on the way to a gig. She was buried in an unmarked grave. On August 7, 1970, a tombstone paid for by Janis Joplin and Juanita Green, who as a child had done housework for Smith, was erected. Dory Previn wrote a song about Janis Joplin and the tombstone called Stone for Bessie Smith on her album Mythical Kings and Iguanas.

A Night With Janis Joplin also include a rousing rendition of Piece of My Heart, a gospel uplift with Allison Black as Aretha Franklin on Spirit In the Dark, and a zesty Try (Just a Little Bit Harder).

A piano intro playing Good King Wenceslas leads into a sensitive rendition of Little Girl Blue, a tribute to Nina Simone who taught Joplin to hear and feel nuances in even simple things. An avid painter, Joplin used to listen to Simone singing Little Girl Blue as she painted a portrait of her sister, Laura.

Other selections are De'Adre Aziza as Odetta in Down on Me, the invigorating Ball and Chain and Me and Bobby McGee. I'm Gonna Rock My Way to Heaven, called the metaphor for the entire performance was never recorded. It was written by Jerry Ragovoy and Jenny Dean especially for Joplin's next album, due to be recorded the week after her death. Then there is Joplin's signature song, the smile inducing Mercedes Benz.

Cast:
Janis Joplin - Mary Bridget Davies
Odetta/Nina Simone/ Joplinaire - De'Adre Aziza
Aretha Franklin/Blues Singer/Joplinaire - Allison Blackwell
Bessie Smith/Joplinaires - Taprena Michelle Augustine
Etta James/ Joplinair/Blues Singer/ Arlene Smith (Chantels) - Nikki Kimbrough.

Band

Leader/Guitar, Backing Vocals - Ross Selig
Guitar, Backing vocals -Stephen Flakus
Keyboard, Backing Vocals - Tyler Evans
Drums, Backing vocals - Mitch Wilson
Bass, Backing Vocals - Patrick Henry
Trombone - Michael Boscarino
Baritone and Tenor Saxophone - John Scarpulla
Trumpet, Flugelhorn- S. Craig Taylor
Engineered and mixed by Chris Allen at Sear Sound NYC. Assisted by Ted Tuthill. Mastered by Ted Jensen at Sterling Sound NYC on October 21, 2013.

Photography by Joan Marcus, CD Package layout and design by Van Dean.

Carl Casella A Night with Janis Joplin sound design master. Music Supervisor Ross Seligman. Original music director and arranger Len Rhodea. Music Contractor Howard Joines. Music Copyist Karl Mansfield.


FIRST OF ITS KIND OSCAR MUSIC CONCERT
Oscar, Emmy and Grammy Award winning John Williams conducting at The Hollywood Bowl.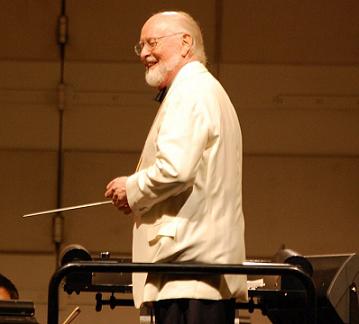 Keeping their word, the Academy of Motion Pictures Arts and Sciences will finally give film music its just due by staging its first-ever Oscar-nominated Music Concert.

The event has been a year in the planning. Seven months ago the basics were finalized and last July music-branch governors Charles Fox, Arthur Hamilton and David Newman formally announced that the first such concert would be held on Thursday, February 27, at Royce Hall on the campus of the University of California at Los Angeles.

That announcement statement reads: "A symphony orchestra of Los Angeles studio musicians will perform a suite from each score of up to 10 minutes in length. Subject to availability, each original composer will conduct his or her own work. We're planning for brief onstage conversation with composers and their directors about the process of creating music for motion pictures."

The governors acknowledged that, while it has been the norm for singers and songwriters of nominated songs to sing their tunes on the Oscarcast, "the musical scores… have not been performed on the Oscars in a fully realized way because of the length of the show."

"This concert is truly a milestone in Oscar music history," the governors said in the July, 2013 announcement, "placing Oscar-nominated music center stage in what will hopefully become an annual event."

Dubbed Oscar Concert, the event has come to fruition as promised. All five of the nominated original scores will be performed by an 80-piece orchestra conducted by each nominated composer. There will also be performances on the four original nominated songs.

The finalization announcement issued last Thursday, February 13, indicated that while the inaugural Oscar Concert won't be televised, the intent is to have the Oscar Concert an annual event broadcast on TV and cinecast - projected in movie theaters - across the globe.

Imagery from the films associated with the music will be displayed on a big screen, but no film clips will be shown so there is no distraction from the performances, music branch governor Charles Fox stated.

"The film is accompanying the music," he said, "instead of the other way around."

Prior to each piece, the respective composers will participate in a brief onstage conversation with film critic and radio host Elvis Mitchell about creating their scores.

On the program: Five-time Oscar winner John Williams conducts The Book Thief; Arcade Fire's William Butler and Owen Pallett stage Her, 12-time Oscar nominee Thomas Newman leads the orchestra in Saving Mr. Banks; Steven Price does the same for Gravity and six-time nominee Alexandre Desplat conducts Philomena.

As for the original songs, Jill Scott is set to sing Pharrell Williams' Happy from Despicable Me 2. Let It Go from Frozen will be performed by its writers, Kristen Anderson-Lopez and Robert Lopez. U2's Ordinary Love from Mandela and Karen O's The Moon Song from Her round out that category.

The Oscar Concert is "Oscar's celebration of music," Fox said. "This is the lead-up to the Oscars. It's going to feel like it's part of an Oscar show, but it's just a preamble to help build up all the excitement."

Oscar Concert tickets priced at $75 or $100 are on sale to the general public.

With Ellen DeGeneres as host, the 86th annual Academy Awards will be televised live on ABC on Sunday, March 2, 2014.








SPREADING THE WORD


SEMINAR: THE INCOMPARABLE ELLA Ella Fitzgerald's one-of-a-kind voice defined American popular song for much its golden age - and her melodies linger on. Join Smithsonian curator John Edward Hasse, as he draws on film and video clips, rare photographs and original recordings to provide insight into Fitzgerald's extraordinary journey from shy orphan to beloved international celebrity.

Thursday, February 20, 2014 at the S. Dillon Ripley Center, Natural Museum of American History in Washington, DC.

A RAISIN IN THE SUN has welcomed LaTanya Richardson Jackson into the star slot of Lena Younger, opposite Denzel Washington as Walter Lee Younger after Diahann Carroll dropped out of the production.

A Raisin in the Sun is scheduled to begin previews on March 8 at the Ethel Barrymore Theater, NYC with opening night slated for April 3 for a 14-week run.


KUDOS!


DALE HANSEN who on Monday, February 10, delivered one of the most powerful orations in decades. While memorable speeches are usually reserved for presidents and prime ministers, Hansen is a sports anchor at WFAA-ABC affiliate in Dallas. Hansen spent two minutes of his broadcast time to brilliantly spew out a retort to negative commentary printed in Sport's Illustrated regarding Missouri's All-American defensive end Michael Sam - the SEC's defensive player of the year - announcing he was gay.

Part of Handsen's speech as printed on WFAA:

"You beat a woman and drag her down a flight of stairs, pulling her hair out by the roots? You're the fourth guy taken in the NFL draft.

"You kill people while driving drunk? That guy's welcome.

"Players caught in hotel rooms with illegal drugs and prostitutes? We know they're welcome.

"Players accused of rape and pay the woman to go away?

"You lie to police trying to cover up a murder? We're comfortable with that.

"You love another man? Well, now you've gone too far!

"It wasn't that long ago when we were being told that black players couldn't play in "our" games because it would be "uncomfortable." And even when they finally could, it took several more years before a black man played quarterback.

"Because we weren't "comfortable" with that, either.

"So many of the same people who used to make that argument (and the many who still do) are the same people who say government should stay out of our lives.

"But then want government in our bedrooms.

"I've never understood how they feel "comfortable" laying claim to both sides of that argument.

"I'm not always comfortable when a man tells me he's gay; I don't understand his world.

"But I do understand that he's part of mine."

If there isn't a writing award for sports commentary, one should be created because Hanson has already won it.

ROSIE O'DONNELL who managed to survive a major heart attack, underwent gastric sleeve surgery, a serious operation to facilitate her losing weight. The information was disclosed during a speech O'Donnell made Friday, February 13, at a luncheon sponsored by the American Heart Surgery Association in Detroit. She looks both healthy and fabulous.

O'Donnell is a Broadway veteran having appeared in Grease and Seussical. In October 2009, she appeared in the original cast of Love, Loss and What I Wore. She is also the founder of Rosie's Theater Kids (RTKids), a program in which "we go into the fifth grades of the city's neediest elementary schools and teach them song, dance, drama in-school for 15 weeks and we send them to their first Broadway show."



THE COCOANUTS Music and Lyrics by Irving Berlin; Book by George S. Kaufman; Adapted by Mark Bedard.

Directed by David Ivers.

In The Cocoanuts, Groucho owns a bum hotel in Florida and peddles dubious real estate to gullible Northerners. He's after a rich society lady, who's after an eligible match for her daughter, who's in love with the hotel's clerk. Trouble rolls in when the other Marxes arrive, and the eligible match turns out to be anything but.

This production features songs not heard since the original Broadway show in 1925.

When Mr. Bedard became interested in recreating a Marx Brothers classic for OSF, he started his research with the archival script of the 1927 New York production. As he began working with music director Gregg Coffin, they realized that many songs from the play were cut from the movie and became passionate about restoring songs. Unable to find them through the Berlin estate, they sought help at the Library of Congress, and the OSF team discovered and accounted for 25 Irving Berlin musical numbers. This production will use full versions of 17 songs, and use the remainder for transitions.

The cast features Mark Bedard as Mr. Hammer (Groucho), Brent Hinkley as Harpo, John Tufts as Chico, Eduardo Placer as Robert Jamison (Zeppo), K.T. Vogt as Mrs. Potter, Jennie Greenberry as Polly Potter, Robert Vincent Frank as Harvey Yates, Kate Mulligan as Penelope Martin, David Kelly as Detective Hennessey, Katie Bradley as Trixie, Erin O'Connor as Coco, and Miles Fletcher as Nate. Musicians are Darcy Danielson, Jim Malachi, Bruce McKern, Michael Caruso and Aaron Moffatt.

Scenic design is by Richard L. Hay, costume design by Meg Neville; lighting by Marcus Doshi; sound design by Corinne Carrillo. Gregg Coffin is music director. Choreography by Jaclyn Miller, assisted by Robert Petrarca. Julie Felise Dubiner is dramaturg on the project. Rebecca Clark Carey is voice & text director, U. Jonathan Toppo is fight director, and Mandy Younger is stage manager.

February 16 – November 2, 2014 on the Thomas Theatre of the Oregon Shakespeare Festival in Ashland, Oregon.

THE MOUNTAINTOP by Katori Hall.

Directed by Todd MacDonald.

Music by Busty Beatz.

A rainy night in Memphis, 1968 - Dr Martin Luther King Jr's last on Earth. Before the sun sets, the Civil Rights Movement leader will be shot dead.

In the Lorraine Motel's room 306, King's late-night coffee comes with Camae, a beautiful, brassy and blunt hotel maid. Is she all she seems, or does she have a grander plan for him?

Starring Candy Bowers and Pacharo Mzembe.

Set & Costume Designer: Kieran Swann. Lighting Designer: Ben Hughes. Sound Designer: Tony Brumpton. Media Designers: optikal bloc.

February 22 - March 16, 2014 at the Playhouse, Queensland PAC in Queensland, Australia.

THE TRIP BACK DOWN written by John Bishop. Directed by Terri Hanauer.

Groupies, trophies and fast, beautiful cars. Is winning all there is? Nick Stabile stars as once-great NASCAR racer Bobby Horvath in a rare revival of the celebrated Broadway drama that kick-started playwright/screenwriter John Bishop's career. After a near-miss crash-and-burn race on the circuit, past and present collide when Bobby returns home to the small Midwestern town he abandoned for racing.

The Trip Back Down teems with 26 characters and takes place over a span of two decades. Populated with rich characters including family members, colorful race car drivers, groupies, union leaders and factory workers, in addition to Stabile, the cast includes Chelsea Belmont, Kevin Brief, Lovlee Carroll, Eve Danzeisen, Karl Ebergen, Eric Erickson, Gregory G. Giles, Larrs Jackson, Mike Mahaffey, Lily Nicksay, Scott Roe, Terasa Sciortino, and Meredith Thomas.

Set design for The Trip Back Down is by Tom Buderwitz; lighting design is by Jeremy Pivnick; sound design is by Dino Herrmann; projection design is by Corwin Evans; costume design is by Shannon Kennedy; fight choreography is by Mike Mahaffey; casting is by Michael Donovan; production stage manager is Penelope Lowder; and Racquel Lehrman.

Opens on Friday, February 21 continuing through March 29, 2014 at the Whitefire Theatre in Sherman Oaks, CA.

SIT Written and Directed by Lindsay Nyman.

Inspired by the true story of Theatre by the Blind actress Sheila Walker who also stars, this original play follows Tamara, a young blind girl, as she journeys through a world she cannot see, but choses bravely to explore. Tamara must maneuver around her overprotective father who knows nothing about raising a blind daughter. As she attempts to find her footing, she must decide which outstretched arms to lean on. Her well-meaning teacher and her strong-willed sister both want to help, but is it the help she needs? Can she break away, and what will she discover about herself and the world outside her window?

Starring Sean Gorecki, Leela Kazerouni, Luz Madrigal, Virginia Romero, Robert Smith, Torri Taite and Sheila Walker.

Presented by CRE Outreach and Theatre by the Blind, the country's only theater troupe composed entirely of blind actors. February 20-March 2, 2014 at the Promenade Playhouse in Santa Monica, CA.

CLOSELY RELATED KEYS by award-winning playwright Wendy Graf.

Shirley Jo Finney directs.

Home. Identity. Secrets and lies. An African-American attorney with a career on the rise is shocked to discover she has an Iraqi half-sister in Wendy Graf's newest play, a hard-hitting drama about family conflict and clashing cultures.

Starring Brent Jennings, Diarra Kilpatrick, Jeff Lorch, Adam Meir, and Simone Missick.

Julia Dolan (Kilpatrick) is an up-and-coming corporate attorney whose carefully constructed life begins to crumble when she learns she has a half-sister (Missick) - a Muslim who has fled Iraq. Neyla plays the violin and wants to audition for Julliard – but is there more to her story?

The play's title is taken from a musical expression meaning "to share many common tones."

Set design is by Hana Kim; lighting design is by Donny Jackson; original music and sound design is by Peter Bayne; costume design is by Naila Aladdin Sanders; and the production stage manager is Kathleen Jaffe.

The world premiere of Closely Related Keys opens February 22 and continues through March 30, 2014 at the Lounge Theatre in Hollywood.

BILLY BUDD by Benjamin Britten.

Continuing his ongoing celebration of the Britten centenary, James Conlon conducts an unforgettable production staged by Francesca Zambello, one of the most dynamic directors on the international opera scene.

Innocence Must Be Destroyed.

A powerful tale of innocence and betrayal on the high seas. Based on Herman Melville's classic American novella, Billy Budd tells the story of a young sailor whose unwitting actions compel his captain to make a fateful decision.

Leading the all-male cast, baritone Liam Bonner returns as Billy Budd, with tenor Richard Croft as Captain Vere. Bass Greer Grimsley makes his LA Opera debut as Claggart, the master-at-arms maddened by Billy's goodness and beauty.

The cast also features Anthony Micharl-Moore, Daniel Sumegi, Patrick Blackwell, Greg Fedderly, Jonathan Michie, CraigColclough, Keith Jameson, Paul LaRosa, Daniel Armstrong, Valentin Anikin, Vladimir Dmitruk, Matthew O'Neill and Museop Kim.

Scenery and costume design by Alison Chitty.

Julia Pevzner. Production from the Royal Opera House, Covent Garden (London). Parental discretion advised.

In English with Projected English Captions.

Saturday February 22, 2014 and Sunday March 16, 2014 at the Dorothy Chandler Pavilion in Los Angeles.

A STEADY RAIN by Keith Huff.

Steppenwolf Theatre co-founder Jeff Perry directs the Los Angeles premiere.

Filled with sharp storytelling and biting repartee, A Steady Rain is a gritty, darkly poetic duologue about two Chicago police officers whose inner need to serve and protect consumes them - and also rips them apart. Thomas Vincent Kelly and Sal Viscuso star as partners on the force whose lifelong friendship is put to the test when a deadly error of judgment sends their lives spinning out of control.

Set and video design are by Adam Flemming, lighting design is by Michael Gend and sound design is by John Zalewski.

Initially produced by Chicago Dramatists in 2007 and then at the Royal George Theatre in Chicago in 2008, A Steady Rain won the Joseph Jefferson Award for Best New Work. In 2009 it opened on Broadway in a production that starred Hugh Jackman and Daniel Craig and broke box office records.

A Steady Rain opens February 22 at the Odyssey Theatre in West Los Angeles for an eight-week run through April 20, 2014.

OPUS FEATURING CIRCA & DEBUSSY STRING QUARTET

Suspended in midair, a solo acrobat moves beautifully to the passionate tones of Shostakovich's music, played live on stage by the renowned Debussy String Quartet. Fourteen artists then tumble, spin and fly around the musicians in a delicate and savage dance. Photo: Barbican/© Herve All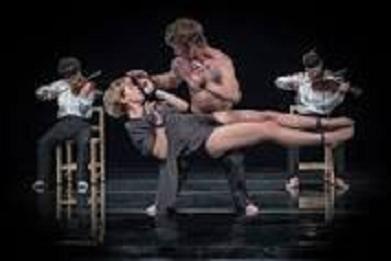 Choreography and staging: Yaron Lifschitz. Music direction: Debussy String Quartet.

Composed by Dimitri Shostakovitch (Adagio, String Quartet No 11, 8 and 5).

Featuring Circa (Australia) and Debussy String Quartet (France).

Australia's foremost circus company collaborates with France's Debussy String Quartet in their best work yet.

Opus has been called "a work of stunning power, virtuosity and poetry."

Fourteen acrobats and a string quartet celebrate the music of Russian composer Dmitri Shostakovich.

Shostakovich's quartets are by turns intimate, passionate, lyrical, ironic and deeply moving personal testimonies by one of the 20th Century's greatest composers. In Opus, three of his quartets form the musical and dramatic spine of a red-hot fusion of extreme acrobatics, lyrical movement and group choreography.

Opus begins from a solo performer suspended on a rope serenaded by musicians, then moves through rapidly alternating scenes of dislocated stillness and violent explosions into geometries of acrobats intersected by extreme physicality to arrive at exquisitely detailed and nuanced choreographies of acrobats flying, balancing and landing.

Opus explores the complex relationships between the individual and the group, between the march of history and the dictates of the heart and between the tragic and the comic. "This is groundbreaking work of intense power. A melding of music and bodies at the highest level."

Here's how The Australian describes the show:

"The musicians walk in and around the action and at times sit blindfolded, sharing the danger and excitement of the frenetic tumbling frothing around them. There are death-defying bungee drops; human swings become tossed bodies in ways you can't imagine. It is breathtaking, it is beautiful, it is epic. An astounding experience."

Since 2006 Circa has toured to 24 countries across five continents.

Lighting design: Jason Organ. Costume design: Libby McDonnell.

February 18-22, 2014 at the Barbican Theatre in London.

THE SCHOOL FOR LIES by David Ives, adapted from Moliere's The Misanthrope.

Andrew Paul will direct a cast that includes Richard Baird, Brenda Dodge, Jason Heil, Dana Hooley, Jessica John, Phil Johnson, David McBean, Jonathan McMurtry and Joel Ripka.

"As in Molière's The Misanthrope upon which it is based, the elaborately costumed characters play out their decadent lives in elegant 17th century French drawing rooms. However, the situations and scandals are decidedly 21st century - frivolous lawsuits, sleazy lawyers, flip-flops, and rock 'n roll - to name a few. In a stunning display of verbal acrobatics, Ives has his scheming, gossiping characters speak in hilarious rhyming couplets that will leave the audience weak with laughter as they anticipate the zinger that always comes," according to the official announcement.

The design staff includes Marty Burnett (Scenic Design), Matt Novotny (Light Design), Alina Bokovikova (Costume Design), Elizabeth Atkinson (Original Sound Design), Peter Herman (Hair & Wig Design) comprise the crew.

A San Diego premiere presented by North Coast Repertory previews begin Wednesday, February 19th. Opening Night on Saturday, February 22nd includes a post-show reception. There will be a special talkback on Friday, February 28th with the cast and director. The production plays through March 16, 2014 at North Coast Repertory Theatre in Solana Beach, CA.

SCI-FI SPECTACULAR AT THE BALTIMORE SYMPHONY ORCHESTRA hosted by George Takei and led by Principal Pops Conductor Jack Everly.

George Takei, best known for his role as Mr. Sulu in the acclaimed television and film series Star Trek, has become a social media phenomenon in recent years, with nearly 5.7 million Facebook "likes" and more than 900,000 followers on Twitter.

Last performed for Baltimore audiences in 2008, the SciFi Spectacular! features musical selections from science fiction's best films and television programs, including Star Wars, E.T.: The Extra Terrestrial and Star Trek.

Actor, author, social media mega-power and social justice activist. Takei has risen from internment camp inmate to one of the most recognizable voices in America, calling for equal rights and social change.

He began his acting career in the late 1950s, but his breakthrough role came in 1965 as Lieutenant Hikaru Sulu in Star Trek. George starred in three seasons of Star Trek and, beginning in 1979, reprised his iconic role in six Star Trek movies.

Educating the public about the Japanese American internment during World War II is also a passion for George. In 2012, at the Old Globe Theatre in San Diego, he starred in the musical Allegiance, a groundbreaking musical about the Japanese American internment. George calls Allegiance his legacy project and the musical is bound for Broadway in 2014.

Joining the Pops on stage will be vocalist Kristin Plumley. Among her roles was appeared as Josephine in H.M.S. Pinafore with the Nevada Opera.

The SciFi Spectacular! takes place Thursday, February 20, 2014 – Sunday, February 23, 2014 at The Music Center at Strathmore, North Bethesda, MD.

BREATH AND IMAGINATION written by Daniel Beaty.

Directed by May Adrales.

Starring Elijah Rock as Roland Hayes, Daphne Gaines as Angel Mo'.

Before the inspiring voices of Marian Anderson and Paul Robeson, there was an African-American tenor named Roland Hayes. This musical tale of faith, hope and family traces a remarkable journey from rural Georgia to Carnegie Hall and Buckingham Palace.

Tom Frey: (The Accompanist) James C. Swonger: (Sound Designer) Jared Mezzocchi: (Projections Designer) Jeff Nellis: (Lighting Designer) Jennifer Moeller: (Costume Designer) Jennifer Matheson Collins: (Stage Manager) Ike Ruckles: (Arranger)Rachel Hauck: (Scenic Designer) Rahn Coleman: (Musical Director).

Performances through March 9 in the Allen Theatre of the Cleveland Playhouse in Cleveland, Ohio.

MARK TWIAN TONIGHT starring Tony Award winner Hal Holbrook. Considered the most successful one man show in the history of American Theatre, the performance plays February 22 at the University of Nevada in Las Vegas.


WHO'S WHERE


MILEY CYRUS is at the Honda Center in Anaheim on Thursday, February 20. On Saturday she's in the spotlight at the Staples Center in LA.

BILLY JOEL stars at the Consol Energy Center in Pittsburgh, PA on Friday, February 21.

DEPECHE MODE are in Italy this week with a show Tuesday, February 18, at the Pala Olimpico in Turin. On Thursday they stop at the Mediolanum Forum in Assago and on Saturday they are on stage at the Unipol Arena in Bologna.

MICHAEL BOLTON entertains Monday, February 17, at the Queensborough Performing Arts Center in Bayside, NY. On Wednesday the show is at the Bergen PAC in Englewood, NJ. Friday he'll be on stage at the Mayo PAC in Morristown, NJ. Next Sunday, February 23, he's in the spotlight at the Struthers Library Theatre in Warren, PA.

LADY ANTEBELLUM can be enjoyed at the Patriot Center in Fairfax, VA on Friday, February 21. Saturday's show is at the Bon Secours Wellness Arena in Greenville, SC.

THE EAGLES singing their hits Wednesday, February 19, at the American Airlines Center in Dallas. On Friday they're headlining the Toyota Center in Houston. Next Sunday, February 23, they'll be delighting the crowds at the Arena in New Orleans.

MICHAEL BUBLE is on stage Friday, February 21, at the Hartwell Arena in Helsinki, Finland. Next Sunday, he's in the spotlight at the Ericsson Globe in Stockholm, Sweden.

DOLLY PARTON who likes pairs, has two, two night gigs this week. She's on stage February 18-19 at the Qantas Credit Union Arena in Darling Harbour, Australia. Then on Friday she stars a two nighter at the Entertainment Centre in Boondall, Australia.




FINAL OVATION


SID CAESAR the comic legend died at his home in Beverly Hills on February 12, 2014. He was 91. He had been ill for the past year.

One of the first stars the medium of television created, Caesar gained long lasting fame for his work with comedienne Imogene Coca on the landmark Your Show of Shows, which aired Saturday's on NBC from February 1950 to June 1954.

As The New York Times pointed out: "In New York, a group of Broadway theater owners tried to persuade NBC to switch the show to the middle of the week because, they said, it was ruining their Saturday business."

Those who honed their craft writing for Caesar included: Woody Allen, Mel Brooks, Neil Simon, Carl Reiner, Larry Gelbart, Mel Tolkin, Joseph Stein and Michael Stewart.

Caesar began his career as a saxophonist. While in the military he performed at the Vacationland Hotel in the Catskills, as a saxophonist. Under the tutelage of Don Appell, the resort's social director, Caesar played in the dance band and learned to perform comedy, doing three shows a week. In 1939, he enlisted in the US Coast Guard, and was stationed in Brooklyn, where he played in military revues and shows. Vernon Duke, the famous composer of Autumn in New York, April in Paris, and Taking a Chance on Love, was at the same base and collaborated with Caesar on musical revues.

According to the official military release: "Caesar noted a lack of morale on the base and thought a weekly Friday dance would lift everyone's spirits. He worked out the details with fellow musicians and pitched the idea to an officer who accepted it. Through his performances, Caesar showed off his entertainment forte to show producer Max Liebman by his ability to make other musicians laugh."

While in the service, Caesar was ordered to Palm Beach, Florida, where Vernon Duke and Howard Dietz were putting together a service revue called Tars and Spars. There he met the civilian director of the show, Max Liebman, who later produced his first television series. When Caesar's comedy got bigger applause than the musical numbers, Liebman asked him to do stand-up bits between the songs. Tars and Spars toured nationally, and became Caesar's first major gig as a comedian.

Caesar also performed in a Broadway revue Make Mine Manhattan, which featured The Five Dollar Date, one of his first original pieces in which he sang, acted, double-talked, pantomimed, and wrote the music.

In 1962 he starred on Broadway in the musical comedy Little Me by Neil Simon, Cy Coleman and Carolyn Leigh. In the production Caesars played seven different roles, including an upper crust twist and a milquetoast doughboy. Caesar was nominated for a Tony Award for his work.

In 1971, he starred opposite Carol Channing and a young Tommy Lee Jones in the Broadway show Four on a Garden.

He struggled with both alcoholism and barbiturates. In 1977, after blanking out during a stage performance of Neil Simon's The Last of the Red Hot Lovers, Sid gave up alcohol 'cold turkey.'

In April 1965 he performed at the Flamingo Hotel in Las Vegas. In January, 1968, Sid Caesar and Imogene Coca, reunited at the Frontier Hotel in Las Vegas in a spoof on gangsterism in the Roaring 20s era Bullets Over Broadway. Caesar twice returned to the Strip, co-billed with Milton Berle and Danny Thomas as The Living Legends of Comedy. They performed at the Riviera and Caesars Palace in the summer of 1988.

In 1987 Caesar appeared as Frosch the Jailer in Die Fledermaus at the Metropolitan Opera in New York. Sid's own short lived play Sid Caesar & Company: Does Anybody Know What I'm Talking About, opened on Broadway on November 2, 1989. His good friend George Burns attended the opening night party at Sardi's.

When Caesar was inducted into the Television Academy Hall of Fame in 1985, Mel Brooks hailed him as "the funniest man America has produced to date."

One of show business' best marriages, Caesar married Florence Levy on July 17, 1943, and they had three children: Michele, Rick, and Karen. Florence died in 2010.

SHIRLEY TEMPLE BLACK famed child star and former U.S. Ambassador to Ghana and Czechoslovakia, who also served as Chief of Protocol of the United States, died February 10, 2014. She was 85.

She starred in over 40 movies and, at one time, was America's highest paid celebrity.

She is survived by two daughters, Linda Susan from her marriage to John Agar and Lora from her marriage to Charles Alden Black. Their marriage lasted 54 years until his death in 2005.

RALPH WAITE Emmy nominated actor/director best known for playing John Walton Sr - Papa Walton - in the long-running TV show The Waltons died February 13, 2014. He was 85.

A former Marine he worked as a social worker and earned a master's degree from Yale University Divinity School and was a Presbyterian minister and religious editor at Harper & Row in New York City before deciding on an acting career.

In 1963 he spent a season at Peninsula Players, a Wisconsin-based summer theatre. Later that same year, he appeared in his first Broadway role, in Marathon '33. That was followed by parts in a number of short lived productions including James Baldwin's Blues for Mister Charlie, Anouilh's Traveling Without Luggage, Tennessee Williams' Slapstick Tragedy, The Trial of Lee Harvey Oswald and Lyle Kessler's The Watering Hole.

In 1965 he appeared Off-Broadway in Mark Van Doren's The Last Days of Lincoln, which closed on opening night.

That disaster was followed by Waite starring opposite Faye Dunaway in William Alfred's Hogan's Goat, which enjoyed a successful 18-month run at the Theatre at St. Clement's Church.

Wait was Claudius to Martin Sheen Hamlet in a 1967 Hamlet at the Public Theater, directed by Joseph Papp, and Orsino in the Papp directed Twelfth Night at the Delacorte Theater.

He played the title role in Strindberg's The Father at Circle in the Square in 1981. During the 1990s he acted Off-Broadway in Larry Kramer's The Destiny of Me, Horton Foote's The Young Man From Atlanta and John Guare's Lake Hollywood. In 2002, he appeared in This Thing of Darkness by Craig Lucas.

In 2000, he delivered an Off Off-Broadway turn as King Lear for the Aulis Collective for Theater and Media at INTAR53. In 1975 he founded the Los Angeles Actors Theatre, donating $50,000 to get the company off the ground.

He varied acting career included portraying the slave ship first mate Slater in the mini-series Roots.

Last year Waite starred in the crime series NCIS, playing the father to Mark Harmon's protagonist. He also made recent appearances in Bones and the soap Days of Our Lives, as Father Matt.

Waite was married three times. His marriages to Beverly Waite and Kerry Shear Waite ended in divorce. He had three daughters from his first marriage. One of his daughters died when she was nine years old from leukemia. He is survived by his wife Linda East, two daughters and a stepson, Liam Waite, who is also an actor.













Next Column: February 23, 2014
Copyright: February 16, 2014. All Rights Reserved. Reviews, Interviews, Commentary, Photographs or Graphics from any Broadway To Vegas (TM) columns may not be published, broadcast, rewritten, utilized as leads, or used in any manner without permission, compensation and/or credit.
Link to Main Page
---
Laura Deni



For the snail mail address, please E-mail your request.
CLICK HERE FOR COMMENT SECTION