! >
Broadway To Vegas
  
 SHOW REVIEWS CELEBRITY INTERVIEWS GOSSIP NEWS

| | |
| --- | --- |
| | |
PHOTOGRAPHING BOB DYLAN - - MAMMA MIA! OPENS IN SWEDEN - - PRESIDENT CLINTON LEADS MOURNERS AT OSSIE DAVIS FUNERAL - - SCREENWRITER, COMPOSER CONDUCT PUBLIC WORKSHOPS - - ROBERT REDFORD HAS A SALE - -STAGE MUSICAL THE SLIPPER AND THE ROSE HAS AMERICAN PREMIERE - - NEW FEDERAL THEATRE GALA - - ARTHUR MILLER DIES - - DONATE . . . Scroll Down


A SPIKED BOB DYLAN
Douglas R. Gilbert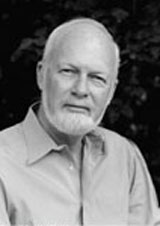 Bob Dylan, never noted for being overly friendly, agreed to permit a magazine photographer to follow him around for a week. Then the publication spiked the story. Their reason for killing the piece was that Dylan was "too scruffy for a family magazine."

World renowned photographer Douglas R. Gilbert, the shutterbug that tagged along after Dylan for LOOK, is exhibiting those photographs in a first ever gallery display, that opened Thursday at The Perfect Gallery in Los Angeles.

Before traveling from his Massachusetts home for the opening, Gilbert spoke with Broadway To Vegas.

The showing features forty-two rare photographs of Bob Dylan shot in 1964 by Gilbert as a staff photographer of LOOK Magazine. The photographs capture moments between Dylan and his friends, both known and unknown, allowing the viewer access to a more private, previously shielded side of Dylan. The gelatin silver prints on display were printed by Gilbert.

Editorial ideas are frequently pitched by the person who hopes to get the assignment. "It was my idea. The editors agreed and assigned me to it," said Gilbert.



Bob Dylan in Kettle of Fish Restaurant. New York City 1964. Photo by Douglas R. Gilbert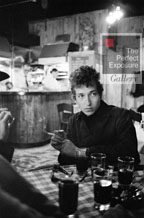 "Bob Dylan was different," Gilbert laughed when asked if Dylan was difficult to photograph. "He was guarded, but not as much as he became later, because he wasn't a real, real big star - yet. Not long after that it all began changing and he became much harder to get to."

During the 70's into the 80's a popular method of interviewing celebrities was to follow the star around. In turn, the celebrity expected a significant editorial spread.

"Yes," he agreed. "That was 40-years ago. I would estimate I followed him around a week all together. We were at three different locations. It was spread out a little bit. Woodstock, New York where he was living at the time. Greenwich Village in New York City and The Newport Folk Festival in Rhode Island."

Informing a celebrity that the anticipated coverage has been spiked can result in a reaction gamut ranging from lengthy explanations to being on the receiving end of threats.

"I don't know," recalled Gilbert when asked who had broken the news to Dylan that the photographs wouldn't run. "I just did my work and went on to the next assignment. I didn't receive any threats or have problems."

"No, I didn't see or photograph him again - only at concerts and just as an audience member," answered Gilbert.

If Gilbert didn't receive threats from Dylan, he did find himself on the wrong end of questioning while working in Europe.

Following his staff position at LOOK Gilbert freelanced and accepted assignments which required him to spend time in Europe.



Bob Dylan in Woodstock, N.Y. 1964 Photo by Douglas R. Gilbert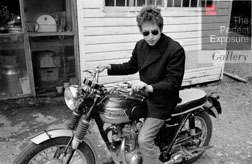 "I spend a whole summer in Eastern Europe in the 60's when the wall was up," he recalled. "I was no longer with LOOK, and I'd been asked to do a book."

"I found myself accidentally stumbling into radar installations and things like that, because I didn't know the language. I was on assignments which were really quite innocent and really had nothing to do with those installations," he insisted in explaining why he couldn't read signs or ask directions.

"I found myself talking to the military and the police. I was questioned many times on the street. And, I was held for questioning once - held for several hours for questioning and I couldn't understand or speak the language."

You were taken away for questioning? "Yup."

If you didn't know the language, how were you questioned?

"In this instance what they found was a man who had been a prisoner of war in England. They said he could speak English. They brought him in and he knew about ten words. We used hands, motions, and single words to try to communicate with one another. They finally gave up and let me go."

Did they release your camera and film?

"I was able to retain everything. I think they just got fed up. They were also trying to sell me contraband liquor. I'm not quite sure why," he said as his voice took on a still curious tone.

"Yes, I had American dollars. I don't know if they wanted those or if it was entrapment. I wasn't quite sure."

Other European assignments didn't involve the cops. He photographed writer J.R.R. Tolkien in January, 1973 in his rooms at Merton College, Oxford, England. It was part of a book that Gilbert did on his friend and colleague C.S. Lewis. Tolkien died nine months later. Gilbert found him to be "a warm and friendly man who graciously gave me all the time I needed to do the photographs for the book."

His freelance assignments included a Glamour magazine shoot of Catherine Haughton, a young actress and the niece of Katharine Hepburn. Gilbert was asked to do portraits of her to accompany a piece about her co-starring with Sidney Poitier in the newly released movie Guess Who's Coming to Dinner? The photographs were taken in her aunt's garden at the 49th Street apartment, between Second and Third Avenue, where Hepburn lived for over 60 years.

Born in Muskegon, Michigan, in 1942, if Gilbert wasn't born with a silver spoon in his mouth, he may have been born with a camera in his hand. He was singularly focused at an early age.

"I was the second youngest photographer LOOK ever put on staff. As a high school kid I began writing a person I knew was a photographer on the staff. I just kept writing him for months before he finally answered me," admitted Gilbert.

"He and I got together at one point. I was going to college at that time and he told me that LOOK had a summer internship program, where they took a college student each year to work in the photography department."

The veteran photographer encouraged the young lenshound to pursue that opportunity. "I applied and I was given the internship."



Bob Dylan jamming with John Sebastian in Woodstock 1964. Photo by Douglas R. Gilbert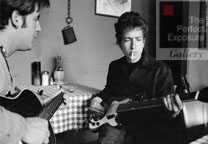 At age 21, Gilbert was on staff. He photographed celebrities and other stories for LOOK from 1964-1967.

Those photographs are in Library of Congress under the LOOK magazine section.

"I own the negatives. The negatives are not in the Library," clarified Gilbert. "I was given the negatives right after LOOK folded. The Library has every thing else I did on assignment."

Concurrent with the Los Angeles exhibit, a special series of ten matted gelatin silver prints in a specially design box of Bob Dylan: Unscripted by Douglas R. Gilbert. Edition of 15. Matted gelatin silver prints. Enlarged 30x45 C-Prints. Exhibit catalog with interview of the photographer.

Gilbert can reproduce and sell his work.

"Oh yes," he exclaimed. "It's the same with all of the work that I did, because the Library of Congress gave all of the rights to the photographers. All of the photographers have the rights to their own work. As I understand, that was in the agreement made between LOOK and the Library of Congress."

The Los Angeles display, which runs through March 18, is the first public display of the Dylan photographs. The gallery showing also coincides with Bob Dylan heading out on tour - he plays the Aladdin in Las Vegas on March 19 - a new Dylan album release and Twyla Tharp, the Tony award winning director/choreographer, planning a Broadway dance musical based on Dylan songs including Blowin' in the Wind and Like a Rolling Stone.

"It is great," said Gilbert referring to the art showing and Dylan's professional resurgence.

It is also a re-entry for Gilbert into the world of people pictures. For decades he has specialized in scenic photography - a medium where the subjects can't talk back.

Following his escapades in Europe, Gilbert went on to teach in the Art Department at Wheaton College, eventually moving to Massachusetts to pursue architectural photography. Widely shown around the United States and in Europe, Gilbert now focuses mainly on landscape photography.



Spring Garden. From a series of photographed gardens in Gilbert's local area throughout the four seasons, taking particular interest in the assertiveness and humor of plants in a domesticated landscape. Photo by Douglas R. Gilbert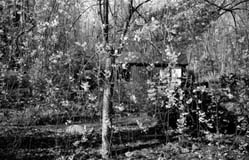 "I just have a home office and my dark room. I don't do any kind of studio work at all," he declared and emphasized; "I'm not really doing any commercial photography or commercial application of photography. It's all for gallery or for exhibition work."

Is that the seldom achieved goal of all photographers?

"It all depends upon the photographer, because there are photographers who are quite happy to just work in say publishing - the editorial end. Others in advertising. And, they get a lot of enjoyment out of it," he reasoned. "My enjoyment is in exhibiting projects - numbers of photographs and projects," he said preferring projects that takes months of concentrated work.



Winter Garden. From a series of photographed gardens in Gilbert's local area throughout the four seasons. Gilbert perceives trees as a type of plant having personality and dignity Photo by Douglas R. Gilbert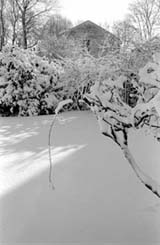 "I began moving more into landscape photography probably in the late 70's early 80's. It is just something that I developed a much stronger interest in."

"As an occupation, photography is totally different than when I started out. As far as equipment and how I work, I'm using essentially the same type of materials," he said indicating his unconventional vision is realized with Leica 35mm film cameras.

The person that convinced Gilbert to leave his beloved scenery and darkroom, temporarily returning to the world of meet and greet, was Rachael Gilbert, one of his three daughters.

"My daughter talked me into this. She is an artist representative and she took me on as her client."

She thought you were good enough to take on? "Yes," he laughed. "She got it all rolling."

"I will have an exhibition of Dylan material in Boston in either September or October in The Allston Skirt Gallery. It will be the same pictures - sort of an unofficial traveling exhibition. There is some talk of turning it into a traveling exhibition. I'm talking to some galleries."

In this first Gallery showing of the Dylan photographs, there was considerable speculation about who would attend.

"I just have a feeling it is going to be a very mixed group - people who are interesting in anything about Bob Dylan to people who are interesting in looking at serious photography. It's going to be the whole gamut, I would expect. It ought to be interesting."

Gilbert's works are part of the permanent collections of the Art Institute of Chicago, The High Museum of Art in Atlanta, Continental Bank of Chicago, the American Art Collection at Wheaton (IL) College, and many private collections. Bob Dylan: Unscripted photo exhibit by Douglas R. Gilbert runs through March 18 at The Perfect Exposure Gallery in Los Angeles.


THE FASHION STYLE OF QUEEN MAUD. QUEEN WHO?
Queen Maud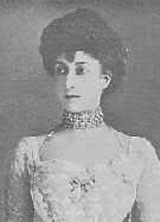 Fashion Week has just ended in The big Apple. As new styles are offered up to the well heeled and knock-offs to the rest, lest we all not forget the lasting fashion influence of Queen Maud.

Queen who?

Maud.

The lady had style. She also had royal blood.

A granddaughter of Queen Victoria, Maud Charlotte Mary Victoria was born November 26,1869 at Marlborough House, London. Her father was HRH The Prince of Wales (later King Edward VII), the eldest son of Queen Victoria and heir apparent to the British throne. Her mother was HRH The Princess of Wales (nee Princess Alexandra of Denmark).

Princess Maud was christened at Marlborough House on Christmas Eve, and her sponsors included her aunts, Empress Marie of Russia and the then-Crown Princess Louise of Denmark - the mother of her future husband.

For those who keep up with the antics of England's Prince Henry, whose is known to the world as Prince Harry, Maud was also high-spirited child, a quality that earned her the nickname - Harry.

On July 22, 1896 Princess Maud married her first cousin, His Royal Highness Prince Charles (known as Carl)l of Denmark, in the private chapel at Buckingham Palace - where Prince Charles and Camilla will have their union blessed. Maud's marriage was the beginning of what appeared to be a non-eventful life in Copenhagen as HRH Princess Maud of Wales.



The Coronation of Haakon VII and Queen Maud. V&A Museum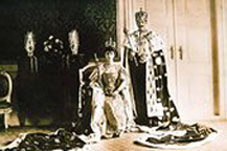 That changed in June, 1905. when the Norwegian Storting (parliament) dissolved Norway's one hundred year-old union with Sweden and voted to offer the throne to Prince Carl. Following a plebiscite in November, Prince Carl accepted the Norwegian throne, taking the name of Haakon VII. while their young son, Alexander, assumed the name of Olav. King Haakon and Queen Maud were crowned at the Nidaros Cathedral in Trondheim on June 22, 1906 - the last coronation of a Scandinavian monarch.

Naturally a coronation demands a new dress.

To mark the Centennial Anniversary of Norway in 2005, the Victoria & Albert Museum in London has opened a unique collection of early 20th Century fashion designs from the wardrobe of the famous Norwegian Queen - Queen Maud.

This display is one of the highlights of the Norwegian Centennial events and the most important celebration to take place in the UK.



Gown and robe for Coronation of George VI, 1937; dress by Worth, Paris, 1937; robes by Ede and Ravenscroft, London, 1902. V&A Museum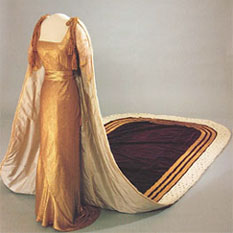 Style and Splendor will display 50 of the most magnificent gowns worn by Queen Maud for coronations, royal events, and evening occasions, throughout her lifetime. The collection is one of the largest and finest representations of women's fashion of this period in the world. It is currently preserved in The National Museum of Arts/Museum of Decorative Arts and Design in Oslo. This will be the first time these outfits will be seen by an audience outside Norway.

The exhibition, selected with difficulty from a total of 264 found in the lofts at Oslo's Royal Palace between 1961 and 1991, is at the museum for a year.

Curated by the V&A's expert fashion historians, working closely with the exhibition curator in Oslo, the display will reveal how Queen Maud's personal style reflected fashion, through three different themes:

The story of Queen Maud, following her passage from a young Princess in England, her coronation as Norway's first queen and her later life as a monarch of a new and independent kingdom.

The history of fashion and the dramatic changes in women's dress from the 1890s to the 1930s.



Evening gowns. Left unlabeled. Center is by Laferrier of Paris. Right is unlabeled. All 1907-09. V&A Museum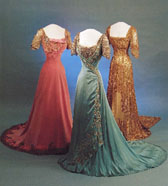 The evolution of textile design, seen through these stunning outfits created by the first major fashion houses of Paris and London.

Queen Maud's personality, her distinctive style, the contrast between her private life and royal public role, can be traced through her choice of wardrobe throughout her life: Her early years as an English Princess will be portrayed through fancy dress outfits and garments from her trousseau.

A Day in the Life of Queen Maud's Wardrobe will be a special feature including tailored suits, day dresses and clothing for informal occasions.



Worth, "Flirt," Paris, 1938. V&A Museum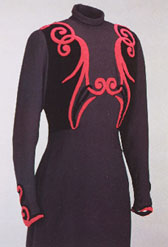 Queen Maud's passions for sport will be conveyed through her wide range of riding and skiing outfits.

The 1890s to the 1930s was a period of dramatic change in women's fashion. As women's role in society was transformed, so was their dress, and Queen Maud followed the latest developments in fashion throughout her life.

The display demonstrates the evolution of style - from bustles, corsets and ankle-length petticoats in the late 19th Century to trousers and knee-length skirts in the 1920s and 1930s.



Worth, "Flirt," Paris, 1938. V&A Museum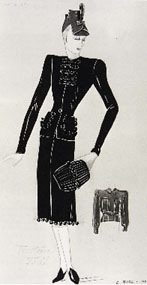 Examples from this period of fashion history are rarely seen, and this display provides a great source of inspiration for the current creative industries, eager to explore how history can influence the future of fashion.

A transformation from Victorian to Art Deco design is also evident in the stunning array of patterns and designs used for Queen Maud's outfits, many created by the leading fashion houses of London and Paris. The display includes designs by:

The House of Worth, Paris: Credited with inventing haute couture, Charles Worth and his son Jean-Philippe created a phenomenally successful international company who created highly modern styles for Queen Maud.

LaferriPre, Paris: Provided Queen Maud with her trousseau and stunning gowns from her early Victorian years.

Reville-Terry, London: this 1920s London fashion house was famous for creating Queen Maud's tailored suits.



A selection of Queen Maud's accessories. V&A Museum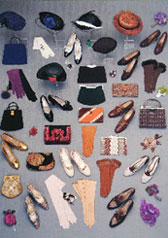 Queen Maud's extraordinary collection of hats, shoes, handbags and accessories are also feature in the display. In addition, exhibits include rarely seen archive photographs of the Queen wearing the clothes displayed, and designs on paper from the V&A's own Worth archive, chosen and purchased by Queen Maud.

The opening event was jointly hosted by the V&A and the Norwegian Embassy. The current Norwegian Queen, Her Majesty Queen Sonja (wife of King Harald, Queen Maud's grandson) opened the display, which was followed by a prestigious reception.

The display is free to all visitors, offering greater access to this unique collection.

Style and Splendor is accompanied by a luxurious book highlighting Queen Maud's wardrobe. The book, edited by the exhibition curator Susan North, is the definitive publication in English on this important collection.

The display will also be complemented by a series of lectures and talks by the V&A's expert fashion curators, offering audiences greater insight into the craftsmanship and influence of this extraordinary collection.



One of several stamps honoring Queen Maud

As Queen Maud she supported charitable causes, particularly those associated with children and animals, and gave encouragement to musicians and artists. Queen Maud's last public appearance in Britain was the coronation of her nephew, King George VI in May 1937. She sat in the royal box at Westminster Abbey next to her sister-in-law Queen Mary and her niece the Princess Royal, Countess of Harewood.

Queen Maud died of heart failure in London, three days after an operation and only weeks before her sixty-ninth birthday. Maud was buried in the royal mausoleum at the Castle of Akershus.

Her only child Prince Olav, later became King Olav V. Her grandson, King Harald, is Norway's current King.



Broadway To Vegas is supported through advertising and donations. Priority consideration is given to interview suggestions, news, press releases, etc from paid supporters. However, no paid supporters control, alter, edit, or in any way manipulate the content of this site. Your donation is appreciated. We accept PAYPAL. Thank you for your interest.


SPREADING THE WORD


SCREENWRITER, COMPOSER CONDUCT PUBLIC WORKSHOPS An Emmy-winning screenwriter whose adaptation of Cinderella for Disney is among the most watched TV events in recent times and an acclaimed musician/composer will each share secrets of their artistic success at free public lectures at the William Inge Center for the Arts Guest Artist Lecture Series at Independence Community College, Independence, Kansas.

On Monday, Feb. 14, award-winning composer Steven Lutvak will speak on Writing for Musical Theatre and on Monday, Feb. 21, Robert L. Freedman will speak on Screenplay Writing.

Freedman and Lutvak are in Independence to work on their latest collaboration, which is based on the famous film starring Alec Guiness, Kind Hearts and Coronets.

CHARLIE ROSE Emmy award-winning journalist takes to the stage as part of the Ahmanson Theatre Los Angeles Music Center's Speaker Series. Monday, February 21 at Walt Disney Concert Hall in Los Angeles.


SWEET CHARITY


CATCH THE SPIRIT OF BLACK THEATER 35th Anniversary Gala celebration of Woodie King Jr.'s New Federal Theater. Co-Chairs: Robert Hooks, Byron Lewis, Samuel L. Jackson, Ruben Santiago-Hudson and Phylicia Rashad. The late Ossie Davis was an honorary co-chair and scheduled to co-host. A tribute to him will also take place.

Among the special guests scheduled to take part in the celebration are Jeffrey Anderson-Gunter, Obba Babatunde, Amiri Baraka, Samuel L. Jackson, Reginald Vel Johnson, Phylicia Rashad, S. Epatha Merkerson, Ruben Santiago-Hudson, Kiki Shepard, Leslie Uggams, Denzel Washington, and Hattie Winston.

New York's historic Town Hall will be the setting for this salute to the endurance and influence of Woodie King, Jr.'s New Federal Theatre (NFT), for 35 years a seminal force in the Black Arts Movement (BAM).

In addition to celebrating the NFT's vital contribution to the arts internationally, the gala will feature a special "roast and toast" to Negro Ensemble Company co-founder award winning actor/director/writer, Douglas Turner Ward and an awards presentation honoring significant contributors to the development of the theatre.

The event will honor lyricist/composer/writer/performer Micki Grant, creator of the groundbreaking original musical revue, Don't Bother Me, I Can't Cope; prolific playwright, Ed Bullins; and producer, director, lyricist George C. Wolfe.

Two special awards for contributions to Black theater will also be presented: one, to the critically acclaimed Ensemble Cast, including Sean Combs and Phylicia Rashad, of the recent revival A Raisin in the Sun; and the second, to the Theater Development Fund, whose support of minority artists and companies has been critical to the survival and growth of the arts in New York.

There will be special performances by Leslie Uggams and other guest artists.

Besides having introduced the works of scores of minority playwrights, The New Federated Theater counts among its alumni such talents as Denzel Washington, Debbie Allen, Morgan Freeman and Laurence Fishburne.

February 13 at Town Hall, NYC.


OTHER PEOPLE'S MONEY


ROBERT REDFORD is having a sale of souvenirs left over from the recent Sundance Festival. The blurb states: "The 2005 Film Festival may be over, but there's still plenty of Festival clothing available for the taking. And in order to get everything out the door and into good hands, we've reduced the cost on Festival clothing up to half off the original price!"



THE SLIPPER AND THE ROSE the tale of Cinderella told from the Prince's point of view is having it's American stage debut. The premiere is in Utah. That's right, Utah.

Music and lyrics by Richard M Sherman & Robert B Sherman. Book by Bryan Forbes and Robert B Sherman & Richard M Sherman. Stage adaptation by Pip Burley based on the film The Slipper and the Rose.

Fresh from London's stage - 30 years after the hit 1976 musical film version starring Richard Chamberlain - this blissful musical of Cinderella and her Prince comes to theatrical life! Smartly funny, yet poignant...gorgeous melodies

From the Sherman brothers, composers of Mary Poppins and Chitty Chitty, Bang Bang.

Choreography by Marilyn May Montgomery. Set designer is Andrew Barrus.

Bruce Bredeson directs the cast that includes; Melinda Lockwood and Jennifer Latimer alternating as Cinderella, Gabriel Hamilton and Ben Hale as Prince Edward, Jennifer Whitlock and Sharon Kenison as the Fairy Godmother, and Stephen McBride and Neal Barth as the King.

In 2000 British director and producer Philip "Pip" G. Burley explained to those attending the British Epsom Light Opera Company World Premiere how the production came to be.

"The idea originated when David Frost met Richard and Robert Sherman in Los Angeles in 1972 and suggested making a film musical of Cinderella. They readily accepted the challenge and produced a score of great beauty and charm. They were joined by Bryan Forbes, who wrote the script and directed the film, which was premiered to great acclaim before Her Majesty the Queen in 1976. Made at Pinewood, The Slipper and the Rose featured a galaxy of British stars including Michael Hordern as the King, Kenneth More as the Chamberlain, Margaret Lockwood as the Stepmother, Julian Orchard as Cousin Montague and Annette Crosbie as the Fairy Godmother. The very young and lovely Gemma Craven played Cinderella opposite Richard Chamberlain's Prince."

"In this brand new stage adaptation, the spirit of the film and, indeed, Perrault's version of the story has been carefully preserved. The story is set in the fictitious central European state of Euphrania sometime in the eighteenth century."

The Slipper and the Rose will have its first production outside the United Kingdom at Hale Centre Theatre, Salt Lake City, opening on Monday - Valentine's Day. Runs through April 9. Hale Centre Theatre in West Valley City, Utah

MAMMA MIA! the hit musical opened in Sweden last night, Saturday, February 12. Since the worldwide smash already has several productions in America plus those in Japan, Germany, Spain, Australia and the Netherlands, why the fuss over another country's production? Because - to mark the production coming home, all four members of the Swedish supergroup - Bjorn Ulvaeus, Benny Andersson, Agnetha Faltskog and Anni-Frid Lyngstad - attended the premiere, the first time in nearly 20 years they've appeared together in public. Not only is the musical playing in Stockholm, but being performed in Swedish for the first time.

That meant that Ulvaeus, along with Swedish artist Niklas Stromstedt, translated the lyrics to his mother tongue.

Nearly all of ABBA's songs were written and recorded in English, and more than 350 million records have been sold worldwide. Productions in Japan, Germany, Spain and the Netherlands were all rewritten in the countries' languages. There are 14 productions being staged worldwide, including on Broadway in New York, at Mandalay Bay in Las Vegas, and in London's West End. Other road shows are in several German cities, Toronto; Osaka; Daegu, South Korea; and Madrid, Spain. TheLyric Theatre, Queensland Performing Arts Centre Brisbane, Australia staging closes February 19.

An international tour will bring it to South Africa, Estonia, France, Portugal, Lebanon, Switzerland and Austria.

THE MYSTERY OF EDWIN DROOD a musical by Rupert Holmes has three openings this week. February 17-20 and 24-27 at Jacksonville State University, in Jacksonville, Alabama. Opening February 18 at 4th Street Theatre in Chesterton, Indiana and February 22 at James Madison University's Masterpiece Theatre in Harrisonberg, VA.

This play-within-a-play begins as the Music Hall Royale puts on its flamboyant rendition of an unfinished play by Dickens. The story deals with a Jekyl/Hyde-type choirmaster by the name of John Jasper who is quite madly in love with his lovely young student, Rosa Bud. The catch is that Miss Bud is engaged to his nephew Edwin Drood. As luck would have it, Drood disappears after a particularly stormy Christmas Eve dinner party—is he dead? No one knows! And, it's left to our audience to figure out whodunit since Mr. Dickens died before he finished the story.

Musical numbers include The Wages of Sin, Perfect Strangers, Both Sides of the Coin, Don't Quit While You're Ahead and Moonfall.

Audience members cast their votes since the each audience decides the outcome of this giddy musical.

THE WORKROOM by Jean-Claude Grumberg. The play, which received the Prix Moliere for best drama in 1999. Set in Paris, 1945 to 1952, The Workroom explores prejudice, anti-Semitism and the devastating consequences of war—themes as relevant today as they were then. The American version is by Daniel A. Stein with Sara O'Connor. Moni Yakim directs a cast that includes; Kristen Cerelli, Max Damashek, Charles E. Gerber, Rick Gifford, John Grimball, Emily Gunyou, Anna Guttormsgaard, Jody Hegarty, Carla Matero, Kevin Orton, and Jill Van Note. The production design will be by Shana Albery and the lighting design by Stephen Arnold. Presented by Unbound Theatre, performances begin February 17 at the Manhattan Theatre Source, NYC.

1966 where people dance and "go-go" like it's that year. Produced and directed by Judy Jacksina, who heads P.R. firm The Jacksina Company. Seven go-go girls shake around in Robert Guy costumes doing The Twist, Frug, Watusi, Monkey, Swim, Jerk, Bug, Mashed Potato, Pony and any other dance of that era. Deejay Verockina spins top songs of the times. A four-man band backs the bash. Billed as a "resurrection concert" 1966 officially opened Saturday, February 12 at Flamingo a Go-Go in Manhattan, which will be jumping with the show every Saturday night for a run which Jacksina touts as "forever!"

MORE

Yeardley Smith in Moor. Photo by Carol Rosegg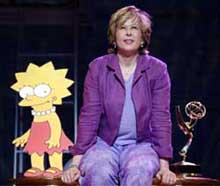 Starring Emmy Winner Yeardley Smith. Directed by Tony-Winner Judith Ivey.

More is the searingly honest and heart-warmingly funny life story of The Simpsons' Yeardley Smith. From her trials on Broadway to her triumphs in film and TV, including her Emmy Award-winning role as America's favorite little over-achiever, Lisa Simpson. Yeardley's stories will make you laugh and touch your heart.

Opens Feb. 18th running through March 6th at the Falcon Theatre in Burbank,CA.

The Falcon Theatre is a 130-seat performing arts space built by Director/Writer/Producer Garry Marshall and his daughter Kathleen Marshall. The Falcon opened its doors in November of 1997. Mr. Marshall, who directs movies when he's not playing softball, has a self-described "life-long addiction to theatre" and built the Falcon as a place where old friends and emerging talent can come together to create exciting work on stage.


| | | |
| --- | --- | --- |
| | | |
WHO'S WHERE


HARRY CONNICK, JR who returns to Broadway next season, not as the composer/lyricist but as the star of The Pajama Game stars Wednesday, February 16, at the Community Center Theater in Sacramento, CA. He then stages a two nighter, February 19-20, at Green Valley Ranch in Las Vegas.

LIZA MINNELLI in a three-night gig at Westbury Music Fair February 18-20.

ASHLEE SIMPSON on stage Sunday, February 20 at Memorial Auditorium, Sacramento, CA..

DIANNE REEVES performs Monday, February 14, at the Kennedy Center Terrace Theatre in Washington, D.C. On Tuesday the show is at Rams Head in Annapolis, MD. Friday finds her at the Walton Arts Center in Fayetteville, Arkansas. Saturday she's in the spotlight at Orchestra Hall in Minneapolis, Minn. Next Sunday she's on stage at the University of Oregon in Eugene, Oregon.

K.D. LANG has a week of two nighters. Valentine's Day and the day after at the Sydney Opera House in Sydney, Australia. On Thursday and Friday the show is at the QPac Concert Hall in Brisbane.

CARROT TOP the zany and successful comedian - college graduate son of a NASA scientist - makes a special appearance at the World's Only Corn Palace on Valentine's Day, Monday, February 14 in Mitchell, South Dakota.

MARTIN SHORT the Emmy Award-winning and Tony Award-winning comedian, will star in An Evening with Martin Short at the Philharmonic Center for the Arts in Naples, Florida on Wednesday, February 16.

ROBERTA FLACK from such hits as Killing Me Softly and The First Time Ever I Saw Your Face to her collaborations with Donny Hathaway and Peabo Bryson, Grammy Award-winner Roberta Flack has been a leading force in the pop world for decades. Saturday, February 19 at Hayes Hall of Philharmonic Center for the Arts in Naples, Florida.

CHRIS ISAAK performs at John Ascuaga's Nugget in Sparks, Nevada on February 18–19.

RENEE FLEMING AND HARTMUT HOELL in a performance which includes selections by Handel, Purcell, Schumann and Alban Berg. Presented in tandem by the Washington Performing Arts Society and the Vocal Arts Society on Tuesday, February 15 at The Kennedy Center for the Performing Arts in Washington, D.C. By the way, Flemming is the only American diva that can claim both an iris and a chocolate dessert, at the famed New York restaurant Daniel, named in her honor.

ITZHAK PERLMAN on violin with Rohan DeSilva tinkling the ivories. Known for his magnetic stage personality, superb technique, and uncanny ability to communicate through music, Itzhak Perlman is widely considered the greatest living violinist. This sold out engagement is the Washington Performing Arts Society Inaugural Strathmore Performance. Sunday, February 20 at The Music Center at Strathmore in Washington, D.C.

PETER CINCOTTI 21-year-old pianist-singer-songwriter, on stage Thursday, February 17 at the Washington Pavilion in Sioux Falls, SD. On Friday he can be enjoyed in Minneapolis at Orchestra Hall.


FINAL OVATION


ARTHUR MILLER one of America's greatest playwrights died at his home Thursday night, February 10, 2005 at the age of 89.

His landmark drama, Death of a Salesman, written in six weeks, opened on Broadway in 1949. It won the Pulitzer Prize, the New York Drama Critics' Circle Award and the Tony Award. He was 33.

He authored 17 plays including A View From the Bridge, The Price. and The Crucible, which won the 1953 Tony Award and became become his most frequently produced work.

When his first play, The Man Who Had All the Luck, folded on Broadway in 1944 after only four performances - Miller said he'd never write another play. Fortunately, he changed his mind.

All My Sons, was a forceful drama about a swindle that has caused the death of 21 Army pilots because of defectively manufactured cylinder heads. It was selected as one of the 10 best plays of 1947, won two Tony Awards and took the New York Drama Critics' Circle Award. His screenplay The Misfits was penned for Marilyn Monroe - who was, at that time, his wife.

Born in Manhattan on October 17, 1915, his left-wing political views made him a target of the House of Representatives Un-American Activities Committee in the 1950s. He refused to name names, and was cited for contempt of Congress.

Married three times; a 1940 marriage to his college sweetheart, Mary Grace Slattery, with whom had two children. Less than a month after that union ended in divorce he wed Marilyn Monroe. They divorced after five years of marriage. Miller then married Inge Morath, an Austrian-born photographer, with whom he had a daughter, Rebecca, an actress and a painter. Ms. Morath passed away in 2002. Besides Rebecca, he is survived by the children of his first marriage, Jane and Robert; a sister, Joan Copeland, an actress; and four grandchildren. He is also survived by his companion, Agnes Barley.

OSSIE DAVIS who died February 4 in Florida, while on location shooting a film, was fondly remembered at his funeral Saturday, February 12, in the Riverside Church in Harlem. Former president Bill Clinton led a contingent of well-known mourners, including Spike Lee, Cornel West, Rachel Robinson and outgoing NAACP president Kweisi Mfume. Entertainer Harry Belafonte, Davis' friend for six decades, gave the eulogy. Wynton Marsalis performed a musical selection dedicated to Davis. Pulitzer Prize winner Maya Angelou read a poem. The service lasted over three hours and the line of those wishing to pay their respects wound around the block.
















Next Column: February 20, 2005
Copyright: February 13, 2005. All Rights Reserved. Reviews, Interviews, Commentary, Photographs or Graphics from any Broadway To Vegas (TM) columns may not be published, broadcast, rewritten, utilized as leads, or used in any manner without permission, compensation and/or credit.
Link to Main Page
---
Laura Deni


CLICK HERE FOR COMMENT SECTION